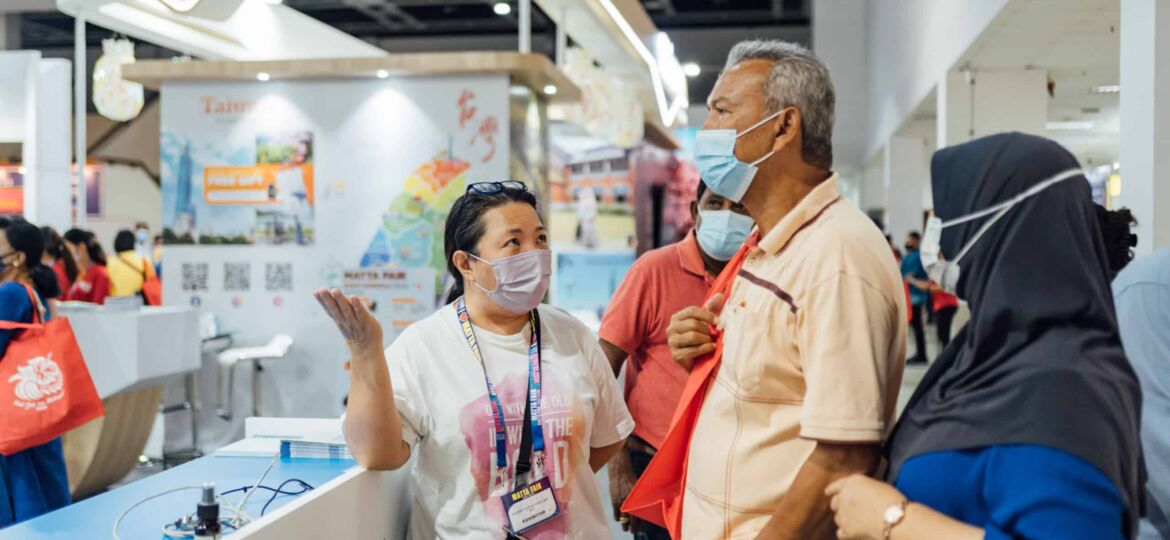 If you missed out on Matta Fair KL in March 2023, don't worry. You can still seize some great Matta Fair deals.  Don't wait too long as they will expire soon.
In this Matta Fair Guide, we'll be sharing details on everything you need to know about Matta Fair KL 2023, including what to expect, top tips, and more. So, let's get started!
WHAT IS MATTA FAIR?
Matta Fair KL is an annual travel fair organized in Malaysia by the Malaysian Association of Tour and Travel Agents (MATTA). It is the biggest travel fair in the country and is attended by thousands of visitors. 
The fair aims to promote the tourism industry in Malaysia and connect travelers with tour operators, hotels, airlines, and other service providers. It also provides a unique opportunity for travelers to get discounted prices on travel packages and flight tickets.
Matta Fair this March is expected to be even bigger and better than the previous years. The fair has shifted to a new location covering 37,000 sqm, setting a new record as the largest international travel fair in the region! It will also feature over 500 travel and hospitality businesses from all over the world. If you're planning a trip, this is the perfect opportunity for you to get the best deals!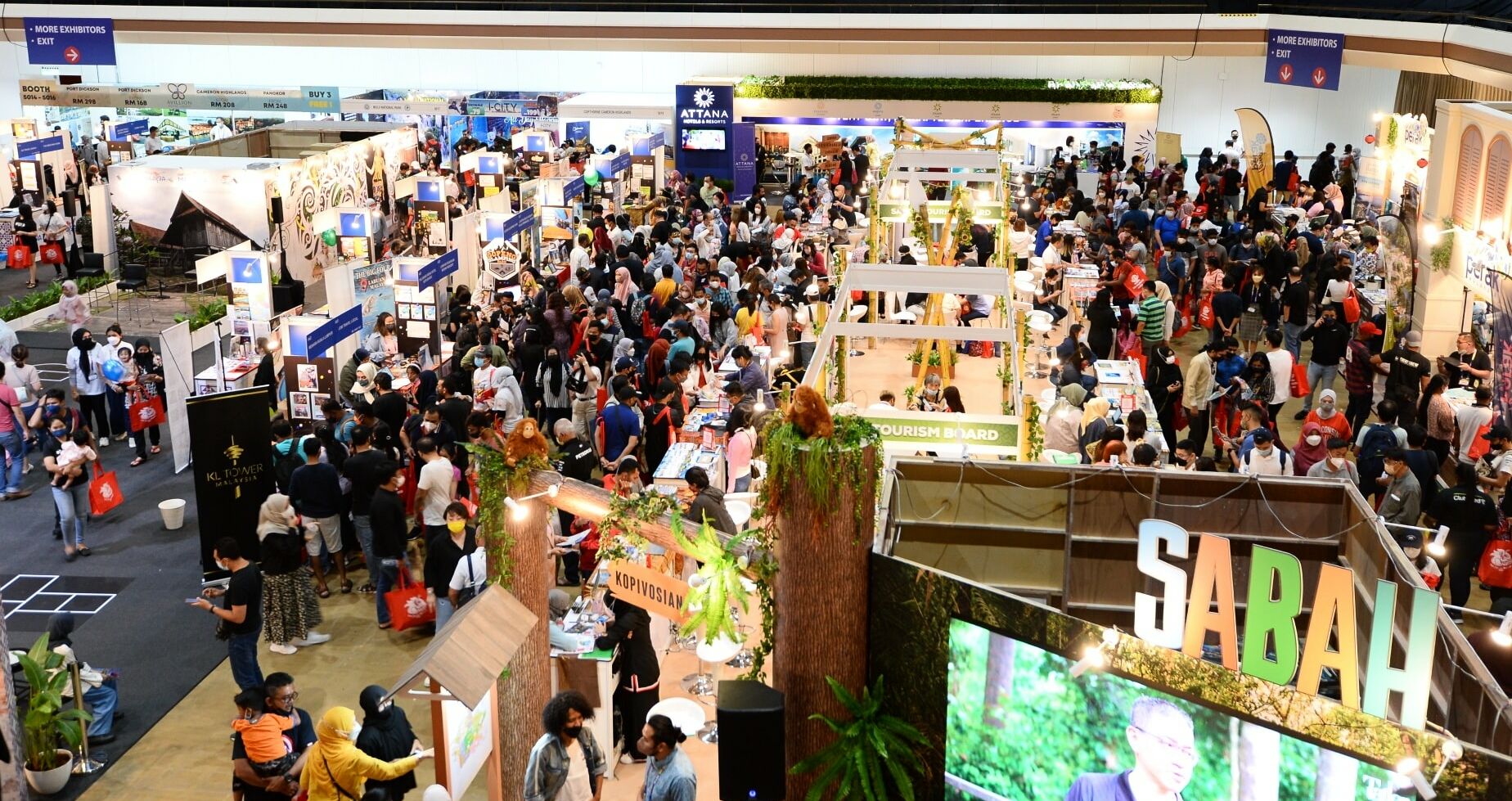 WHEN AND WHERE IS MATTA FAIR KL 2023?
The Matta Fair KL will be held from March 17-19, 2023 at the Malaysia International Trade and Exhibition Centre (MiTEC). MiTEC is located in Segambut close to Publika Shopping Centre and is easily accessible by public transport, car, and grab or taxi.
Here are the basic details you need to know:
Venue : Kompleks MITEC @ KL Metropolis, 8, Jalan Dutamas 2, Segambut,  50480 Kuala Lumpur, Wilayah Persekutuan Kuala Lumpur
HTT Booth : Hall 9, Level 3, Booth 3B33
Date : 17 – 19 March 2023
Time : 10am – 9pm (daily)
Admission : FREE
WHAT TO EXPECT AT MATTA FAIR 2023
NEW FEATURED DESTINATION: SAUDI ARABIA
This year, Saudia Arabia is the new featured destination to visit. In addition to the nation being a destination for Umrah and Hajj, the Matta committee is excited to promote Saudia Arabia as a place for everyone. Malaysians are one of the few privileged passport holders eligible for a multiple-entry tourist visa that is valid for 1 year. So don't wait to make travel plans!
MALAYSIA'S FEATURE DESTINATION: PERAK
MATTA has announced its partnership with Tourism Perak to promote Perak as Malaysia's Featured Destination. In an effort to encourage inbound travellers and domestic travel among locals, Tourism Perak will showcase their "12 Icons of Perak". These icons will feature beautiful natural features, grand vistas, and famous spots that should not be missed.
According to Chief Operation Officer of Tourism Perak, Mdm. Zuraida binti Md Taib, Matta Fair March 2023 will provide a platform for roughly 95 players in the Perak tourism industry. This is to celebrate the Visit Ipoh Year 2023 and pave the way for Visit Perak Year 2024.  Matta Fair KL will embrace a 'heritage building' theme to highlight the uniqueness and specialties found in Perak through handicraft products, food, small and medium industry products, art and culture, tourism products, and more.
EVENT LAYOUT
LEVEL 1 / GROUND FLOOR: DOMESTIC 
This floor will house all local Malaysian products like attractions, hotels, and goods produced. The State Tourism Organisations (STO) will also be setting up booths here. This is where Perak will set up the largest booth on the floor which will occupy one-fifth of the exhibition floor!
LEVELS 2 & 3: INTERNATIONAL 
The upper levels will be jammed packed with hundreds of booths occupied by travel agents, National Tourism Boards, and National Tourism Offices. There will be representation from the Philippines, Indonesia, Thailand, Taiwan, Saudi Arabia, Dubai, Hong Kong, Korea, and the Maldives, to name just a few.
Level 2 will also feature an UMRAH section where all operators with a valid license from the Ministry of Tourism, Art and Culture (MOTAC) will be selling their packages.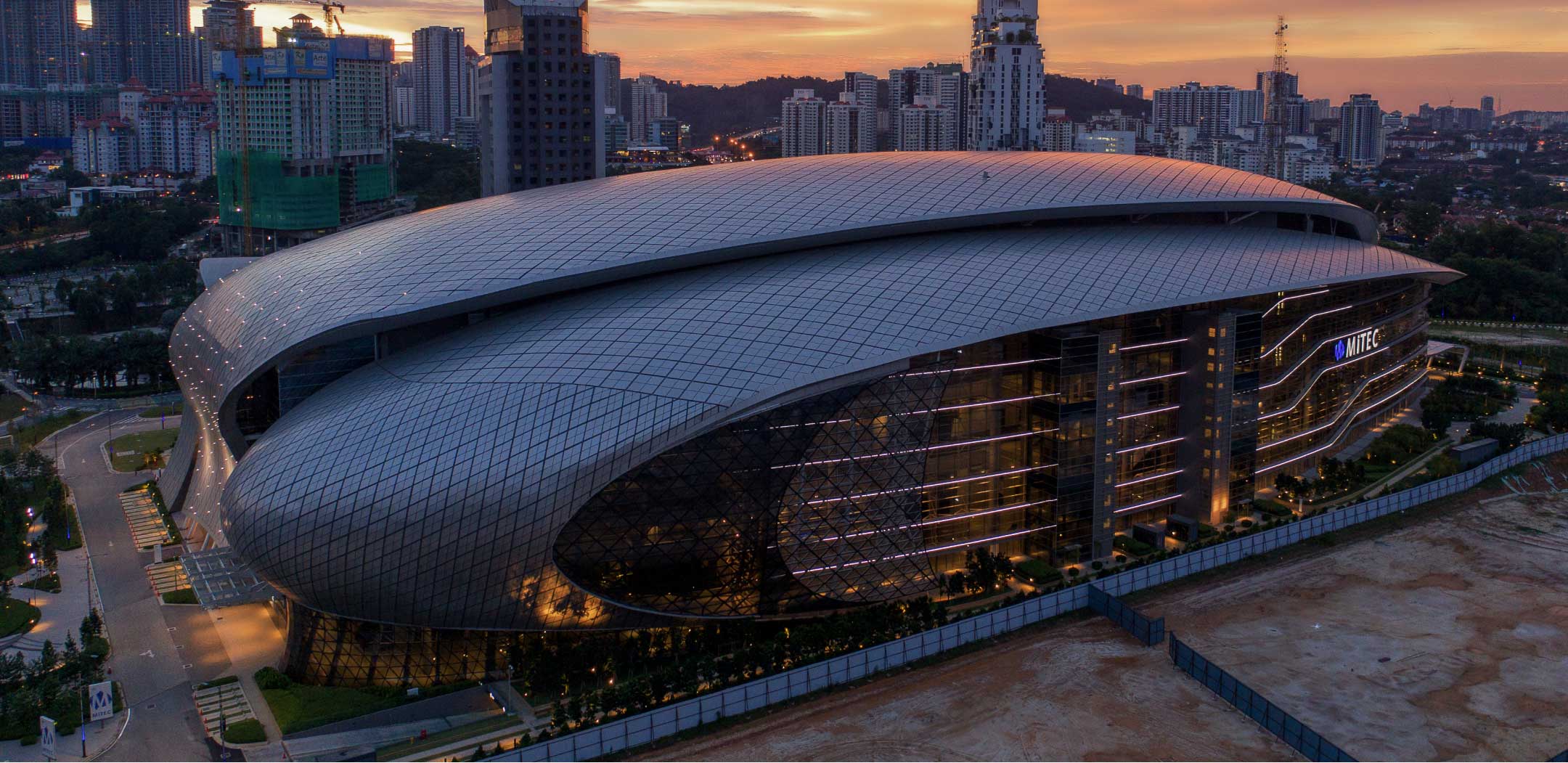 Matta Fair KL March 2023 will be held at the sprawling MiTEC, setting a new record for the largest venue to host Matta Fair KL | credit MiTEC website
YOUR MATTA FAIR GUIDE & TOP TIPS
Over the weekend of 17 – 19 March, you will have plenty of time to explore the various booths set up by exhibitors and take advantage of the special offers and discounts. Now to get into the real bulk of this Matta Fair guide, here are some top tips from our travel experts to help you get the most out of the experience:
1. PLAN AHEAD
Deciding how you will get to MiTEC will save you lots of time and headaches. Thankfully it's a readily accessible place with plenty of ways to get there.
Shuttle services 
MATTA has announced that shuttle services will be provided at designated pick-up/drop-off points within MiTEC near Hentian Putra, KL High Court, Masjid Wilayah, Miti, and Matrade. 
It has
BY Car
MiTEC is accessible by major highways like the DUKE, NKVE, SPRINT Highway, and Jalan Kuching. 
We know driving also comes with the question of where to park so we've got you covered with the best parking options:
MiTEC Basement Parking (South & North Entrance)


This is the most convenient option, guaranteeing that you will get direct access to the exhibition halls.

MATRADE Open Car Park


Located right next to MiTEC, park here and take one of the shuttle services to MiTEC.

MITI Basement Parking


Another option that is close to MiTEC and accessible via the free shuttle service.
BY Bus 
Take the 852 or 851 bus and stop at KL 1022 Matrade South bus station, a 4-minute walk away from MiTEC.
BY Grab
Of course, the easiest and most hassle-free option is to hop into a Grab. MiTEC's partnership with GRAB provides exhibition goers easy access to MiTEC pick-up/drop-off points. Promo codes are also offered for specific events, so keep an eye out for that.
2. Be prepared
The 52nd edition of Matta Fair KL will occupy all 3 exhibition levels at MiTEC. This means lots of people and lots of walking!
Dress comfortably

in walking shoes and cool clothing – with such good deals, you will be spending lots of time there.

Bring water

to stay hydrated.

Carry light snacks. E

veryone needs to eat and for some of us, an empty stomach can affect our decision-making. Bringing something to munch on is good for your stomach and your wallet.

Wear a mask & carry hand sanitiser

to keep your mind at ease in the large crowd.
3. DO YOUR RESEARCH
Plan your visit to Matta Fair in advance to ensure you make the most of your time and that you don't miss out on our great offers and discounts. Here are some things to consider:
(Bonus Tip: Some travel agencies run pre-Matta Fair deals that are just as good, if not better than what is available during the fair itself! Keep your eyes peeled for these)
Knowing this information will help you to make better comparisons and the right decision before you swipe your card. You can also share this information with any one of our product specialists at Hall 9, Level 3, Booth 3B33. They are able to recommend the best Club Med destinations, cruises, guided tour packages, and hotels that match your needs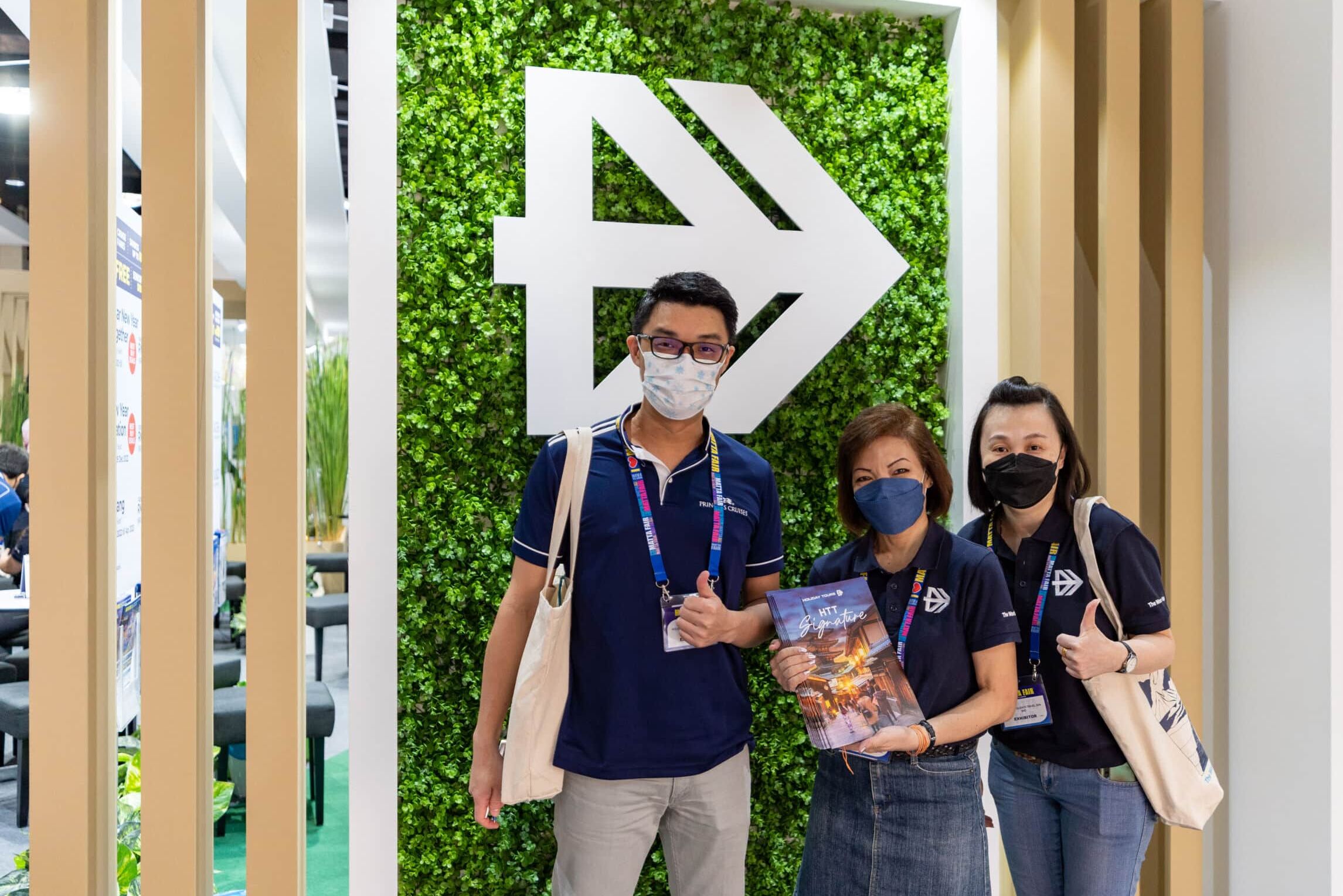 4. MAKE A LIST
Stay organised with a list of things you're looking for. This will help you narrow down your search and ensure that you don't miss out on any great deals. Being at the fair can be very overwhelming so this list will also make sure that you stay on track to buy what you need. While you're at it, it's a good idea to check the validity of your passport. If it has expired, add renew passport to your list and check out our guide to renew Malaysian passports online.
5. TAKE NOTES
It's always a good idea to take notes while you're talking to different exhibitors and travel agents. At the end of the day, this will help you to remember and compare all the different offers you see.
Here are a few things you should note down during your discussions
The booth number and location.

The exhibition hall can start to look like a maze after a while so finding that one travel agent that offered you the best price can be tough!

Purchasing deadline.

Most of the great deals expire at the end of Matta Fair (19 March). Note it down to make sure you don't miss out!

Terms and conditions. 

Each package from each

travel agent

could have its own inclusions and exclusions which would make it way too difficult to recall. Take a minute to jot down the details and you won't regret it.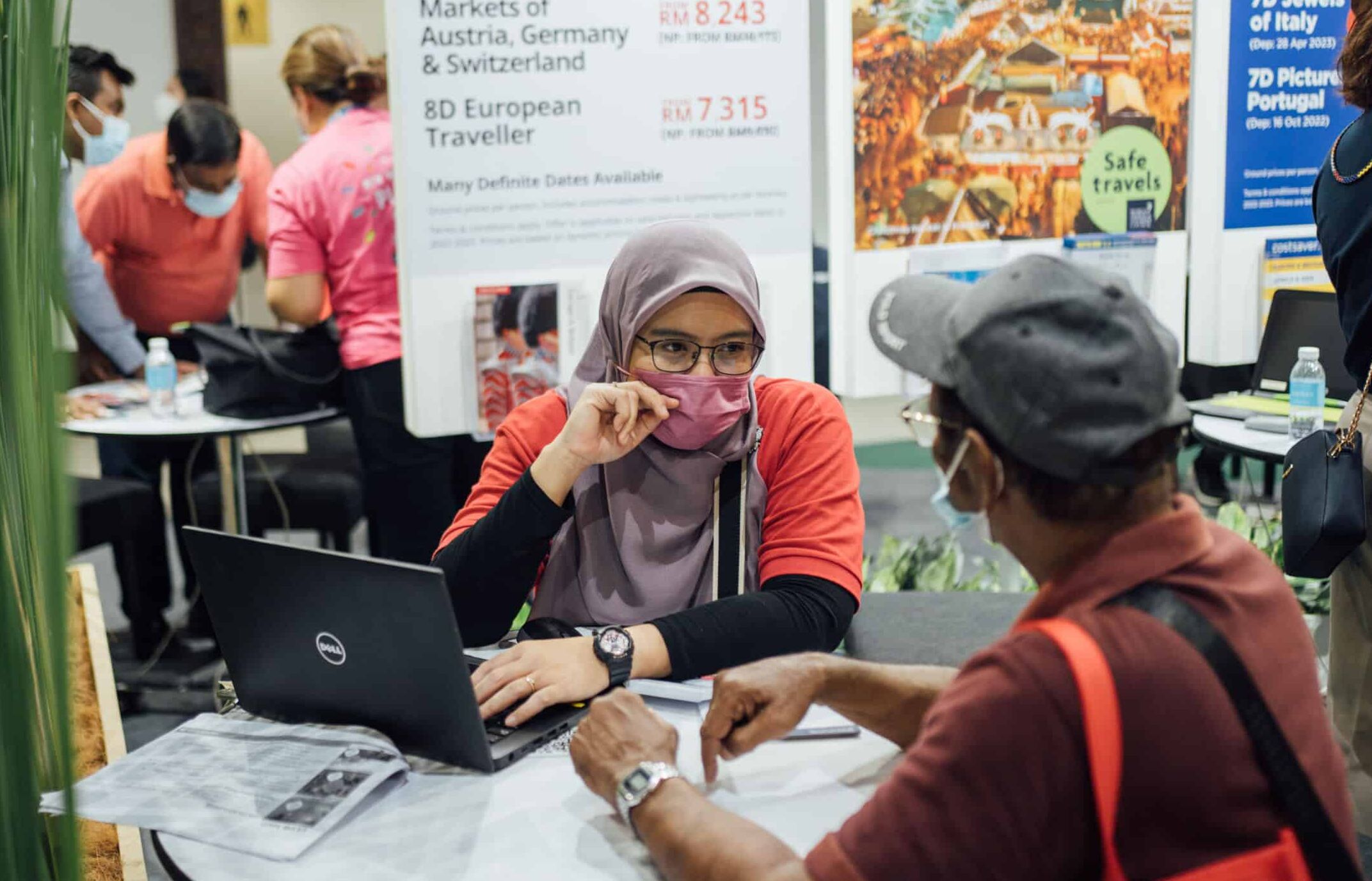 6. ASK QUESTIONS
While there will be hundreds of exciting packages to choose from, as mentioned above, each one comes with its unique terms and conditions. No one likes to read or think about them, but it's a must to make sure that you are getting exactly what you want.
Our product specialists will be more than happy to answer any questions you have, so don't be afraid to ask the following:
Does the package include flights?
Is the package/flight ticket refundable?
Are there any blackout dates for the package?
When will the deal expire?
7. Have fun
Most importantly, remember to have fun! Matta Fair 2023 is another great opportunity to get inspired for your next holiday, learn more about the travel industry, and take advantage of some great deals. So, make sure to mark your calendars and attend the Matta Fair KL 2023!
ARE YOU EXCITED FOR MATTA FAIR 2023?
You may also be interested in: