We previously wrote about the 5 Best Family Cruises For An Unforgettable Seafaring Holiday and mentioned some cruises that were launching in 2023. Now, 2023 cruise itineraries are out and new ships, new routes, and new activities are beginning to emerge from cruise liners. Here's the scoop on the best of the best!
From future cruise ship technology to the best family cruises in 2023, we've compiled the most exciting announcements in the world of seafaring. Let's set sail! 
Top cruise trends and cruise itineraries in 2023 you should know about
Cruises are going to sail for longer periods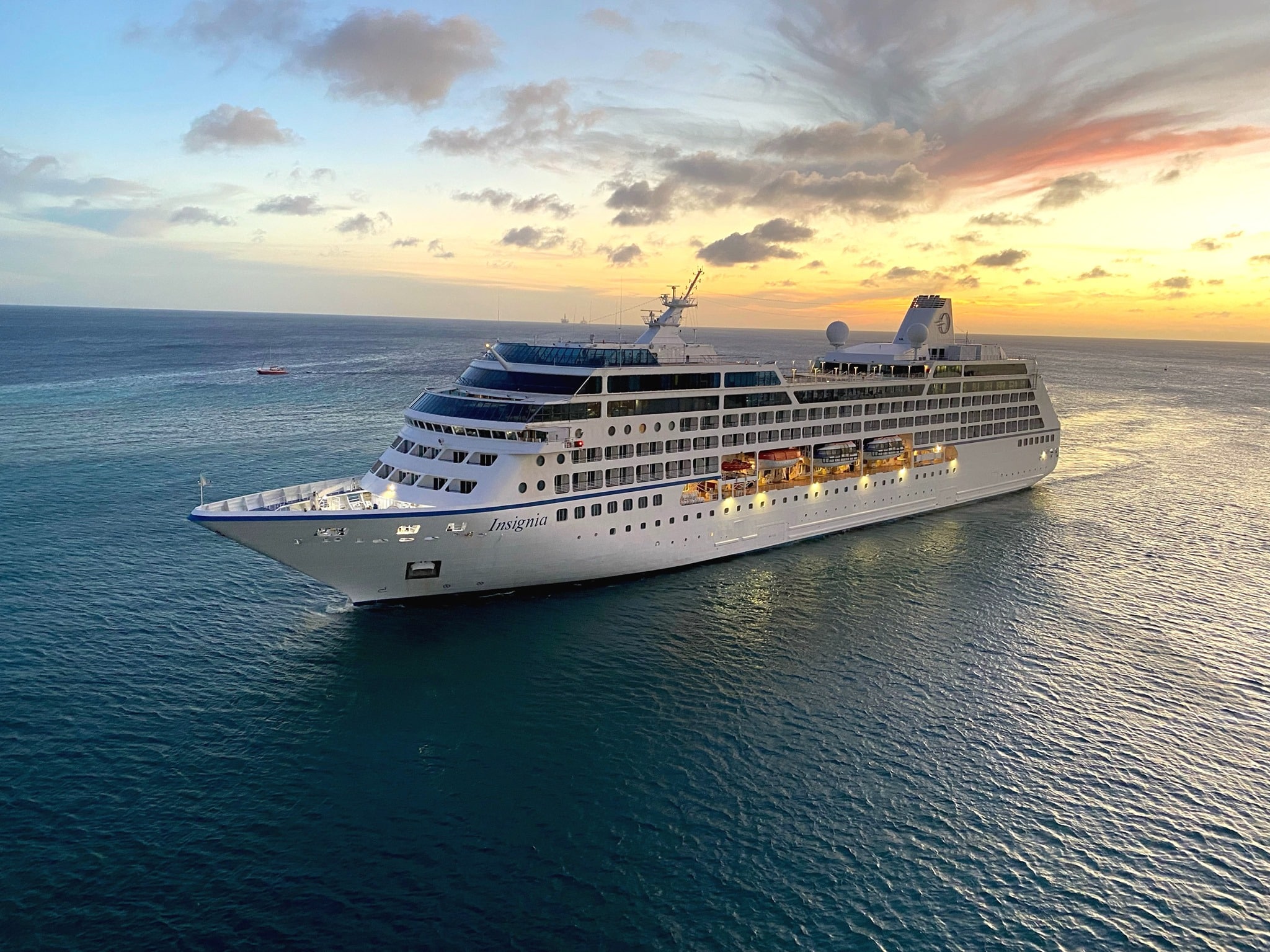 You would think that after the pandemic, people would be wary of being on board a cruise ship for extended periods. Evidently, this is not the case as several cruise liners have already announced extended cruise periods. 
Oceania Cruises in particular embarked on its 218-day voyage around the world on the Insignia. The liner launched from Miami on 28 December 2022 and will be sailing till 8 August 2023 on a global tour ending in New York.
The 2024 season is already accepting passengers in December with a 196-day trip leaving similarly from Miami to New York from 29 December 2023 to 12 July 2024. The 6-month long (give or take) adventure starts from USD53,099 for an Inside Stateroom and features 86 shore excursions and USD8000 Shipboard Credit. 
That's about USD8,900 a month to travel the world, all-expenses-paid. We'll leave the debate about whether that's a fair price to you, but if you have the money burning a hole in your pocket and you want to go around the globe in style, there aren't much better ways to do it.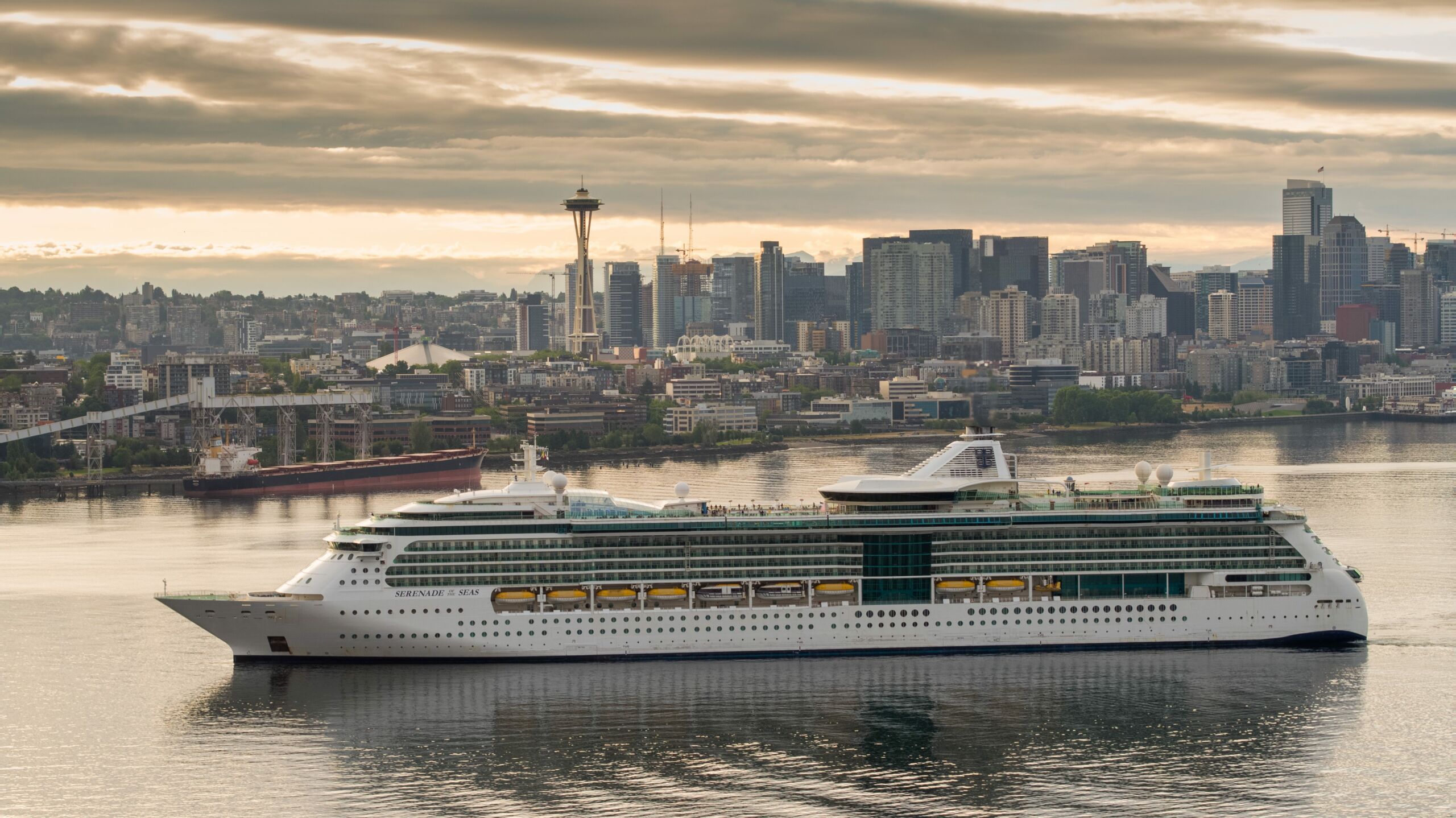 Another player in the long-haul cruise is Royal Caribbean with its Ultimate World Cruise, a 274-night, 65-country wonder. It will sail on December 10, 2023 and will end on September 10, 2024.
The cruise guarantees you set foot on all seven continents and you'll be able to see the 11 wonders of the world. No matter what room you choose, you'll receive complimentary amenities like business class airfare, pre-cruise hotel and gala, and Deluxe Beverage Package. Royal Caribbean's site mentions that interior stateroom prices start from USD59,999 per person but there's also a 10% saving if you pay in full which is a pretty good deal.
On a smaller scale, river cruises are also lengthening their itineraries. Uniworld Boutique River Cruises, the river cruise operator ranked number 1 by Travel Leisure is accepting passengers for its 46-night journey across nine countries. Starting from the iconic River Nile, the river cruise that arguably launched all river cruises, the cruise will head to Italy, Switzerland, Hungary, Austria, Germany, France, Portugal, and finally, Spain. 
River cruises are unique in that they offer an extended on-shore excursion and you can expect the same with the extended itinerary. From flying to the Lake Town of Lugano in Switzerland to taking in a show at the historic Moulin Rouge in Paris, the Uniworld Rivers of the World Cruise is one lengthy cruise we don't mind setting sail for.
Future cruise ship technology will become more sophisticated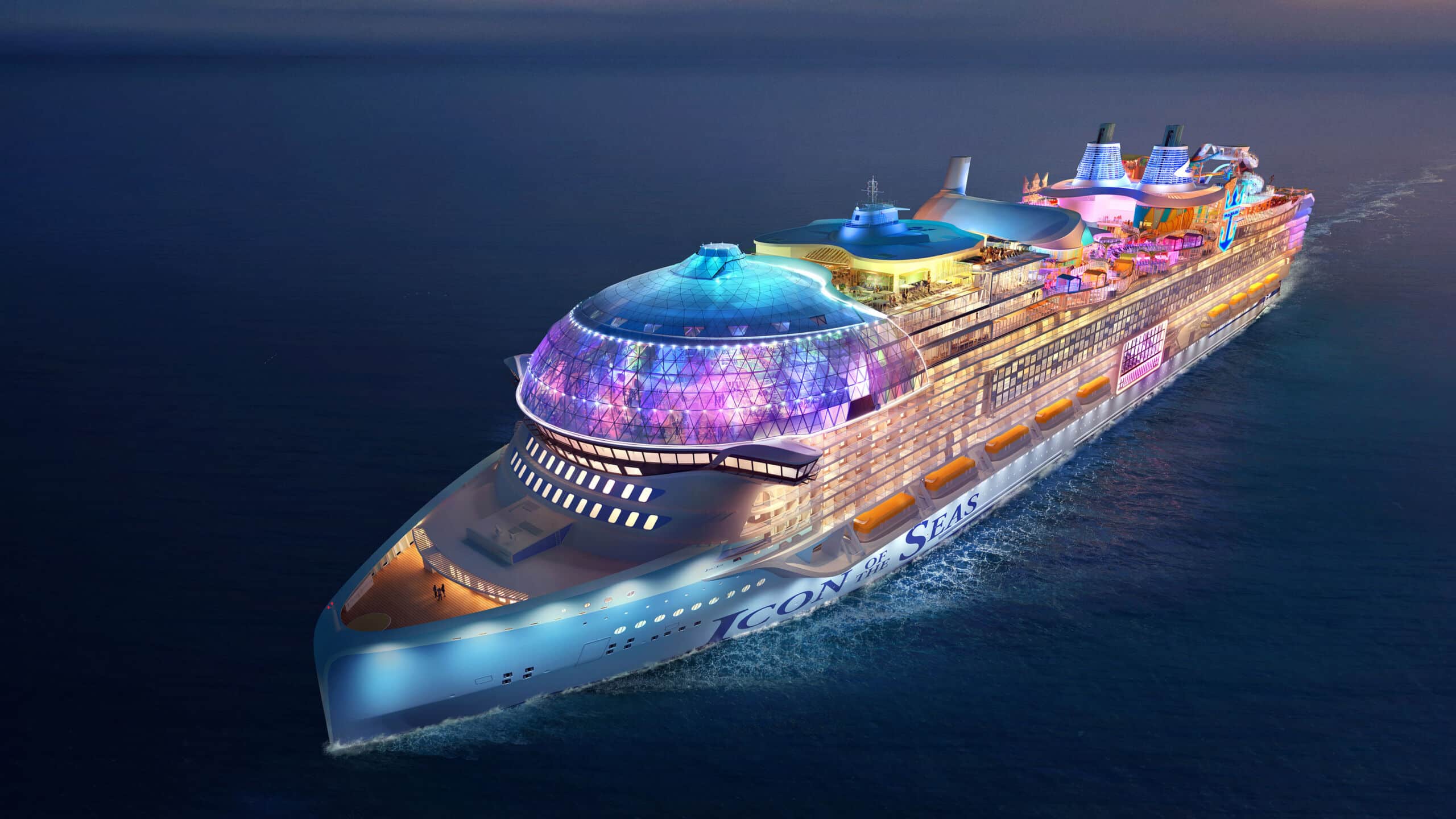 While it's difficult to imagine cruise ships getting any bigger, Royal Caribbean's Wonder of the Sea was declared the world's biggest cruise ship by tonnage when it was completed in 2022 and it is now accepting patrons. Leaving from Orlando the 2023 itinerary features 7 nights around the Caribbean accompanied by the world's first-ever AquaTheatre with high-flying aquatic acts on the sea. 
We declared it one of the best family cruises because of the Ultimate Family Suite and aforementioned theatre, but sailing in 2024 is another game-changer from Royal Caribbean. 
Now there's another contender for the best ship in the fleet and that's the Icon of the Seas. "The driving force behind everything we do at Royal Caribbean International is to deliver the best vacations on earth," says Claudia Diaz-Gonzalez, associate vice president of product development at Royal Caribbean International.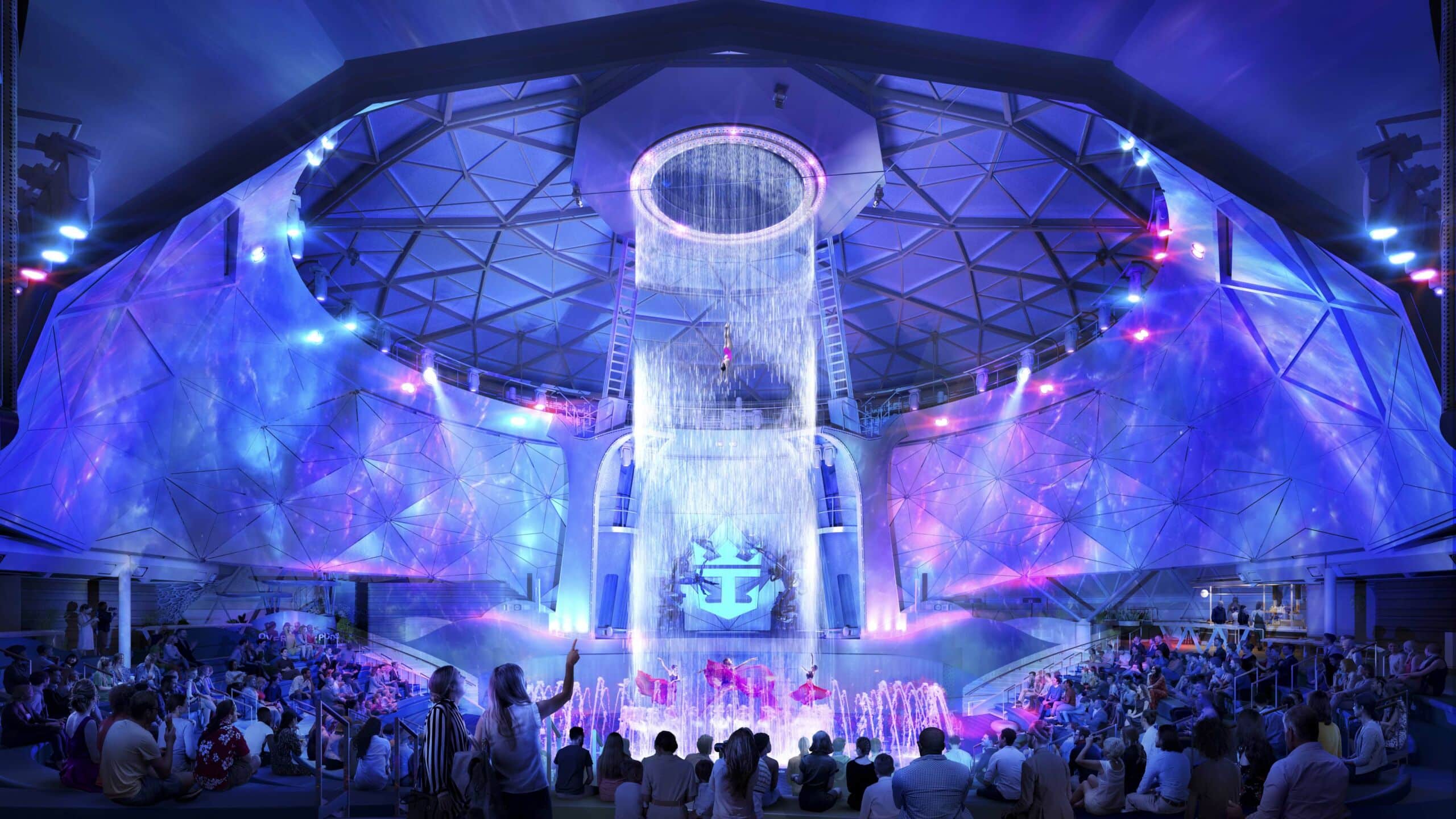 At the centre of focus for the new ship is the AquaDome which features a towering and shapeshifting waterfall that cascades into a dive pool. The glass dome is an arresting new facade that's an architectural marvel with 673 glass panels. 
Harri Kulovaara the Executive Vice President of Maritime and Newbuilding for Royal Caribbean Group commented further in an interview, "We wanted to maintain the water feature and entertainment feature but we didn't want to have only a space which is an entertainment theatre but it has food, bar, lounging options and also merchandise options." 
Then, there's the Absolute Zero, the biggest ice arena they've constructed for dazzling new performances accompanied by the largest pool at sea, the Royal Bay (with a total of 7 pools so you can technically experience one pool for every night you're on board).

For families, Royal Caribbean continues to prove itself as the best family cruise with the largest waterpark at sea with six record-breaking slides like the Frightening Bolt, the tallest waterslide to sail, and the Pressure Drop, the first open freefall waterslide on a cruise. For families who want to stick together, there's a neighbourhood just for families called Surfside with a kid-approved aquapark, a pool for grownups, and food nearby.
To get the ultimate family experience you need the ultimate family living space and the newly introduced Ultimate Family Townhouse has three floors and direct access to Surfside. It features an indoor slide and views of the ocean from a private balcony.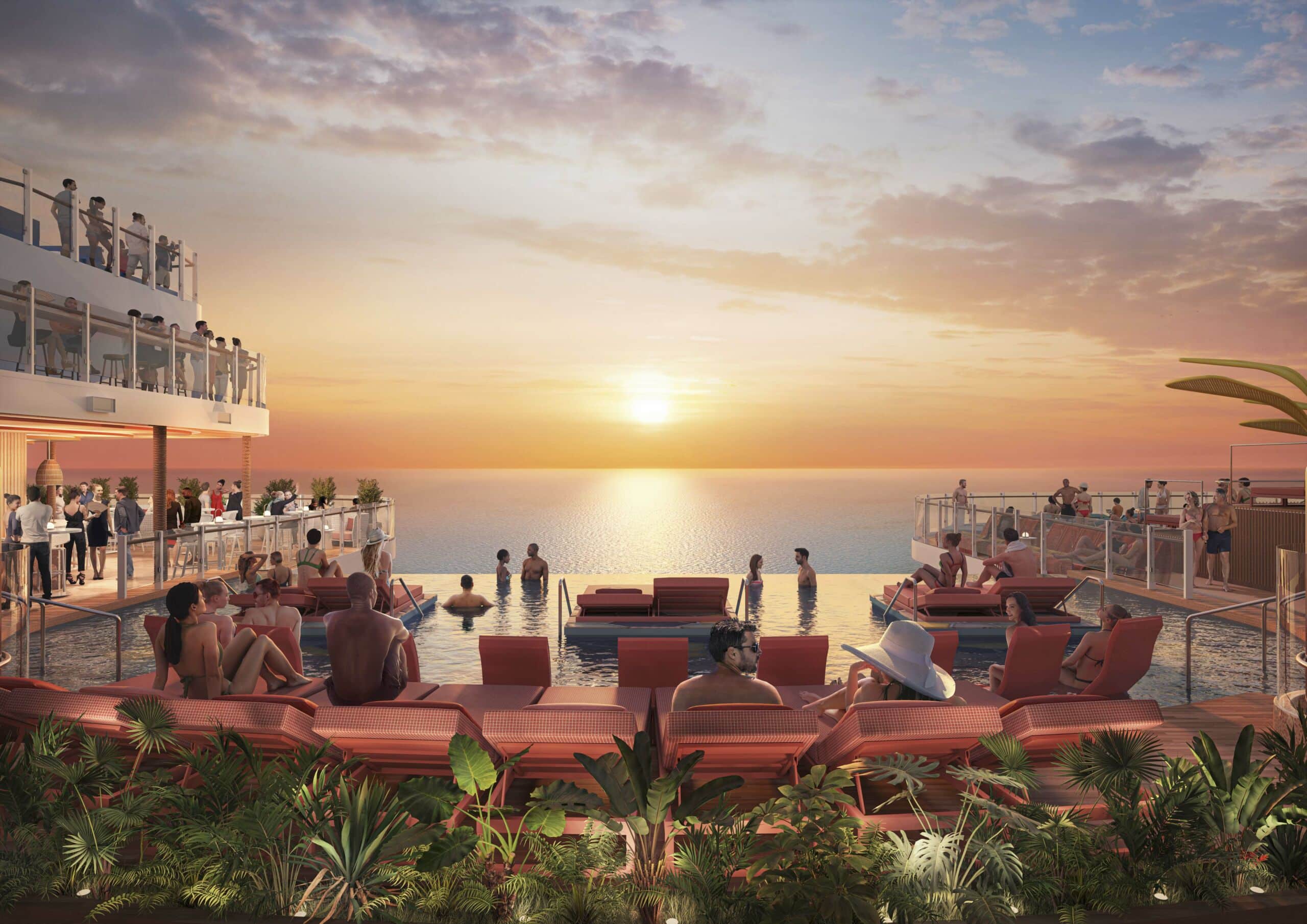 If all of this is too much noise for you, there's the Hideaway, home to the first suspended infinity pool at sea. Suspended 135 feet above the ocean, you'll be able to look down through the glass bottom at the activity below while looking out into the ocean from the infinity pool.  
For nature lovers, Central Park now boasts 20% more trees as well. The park is bathed in light so you can take a break from the sea and pool to breathe in nature here. 
The Icon of the Seas aims to be the best family vacation cruise on the planet and with these features, we're quite confident that it will be. Book your seats for 2024! 
Cruises will include more destinations in Asia in their itineraries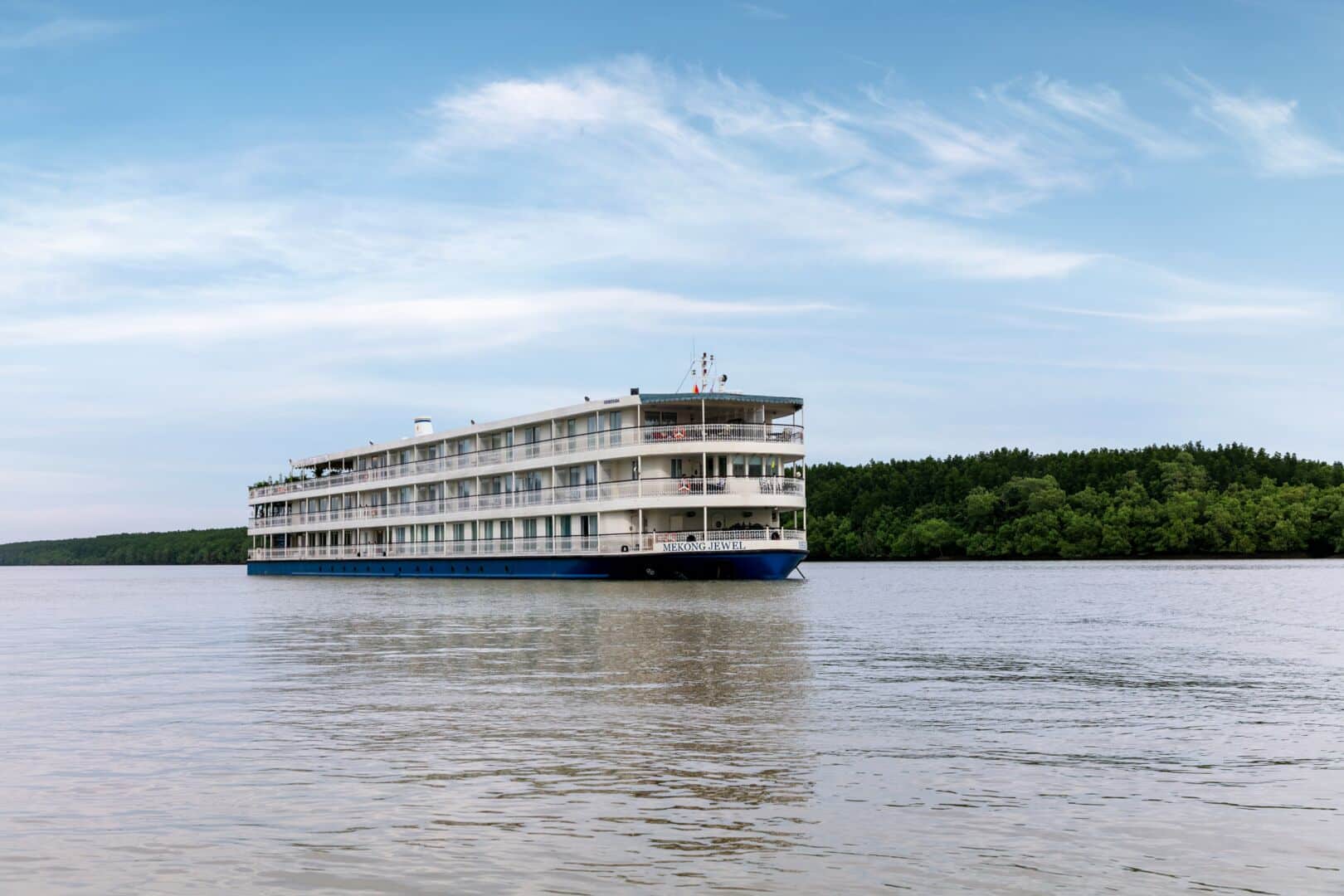 Uniworld
The Mekong Jewel debuted in January 2020 and was the newest ship in the Uniworld line-up. It was at the time, the most luxurious river cruise in Southeast Asia. Though we all know what happened to the world in the months to follow, we've recovered and moved on and so has the Mekong Jewel. As its namesake, the 2023 itinerary of the Mekong Jewel will see you pushing off the pier from Vietnam on a 15-day tour towards Cambodia. 
At the time of writing, March dates are still available with the next casting off in September onwards. The two-week trip starts from USD7,499 per person on a ship that boasts an all-suite Super Ship. It has two dining venues: one main restaurant and an al fresco eatery on the upper deck. It has a swimming pool, spa, sauna and steam room, gym, hair salon, nail bar, two lounges, and a library. 
royal Caribbean cruises
On July 1, 2022, Royal Caribbean's Spectrum of the Seas arrived at Port Klang for the first time in 2 years and signalled the reopening and acceptance of cruising in Southeast Asia once again.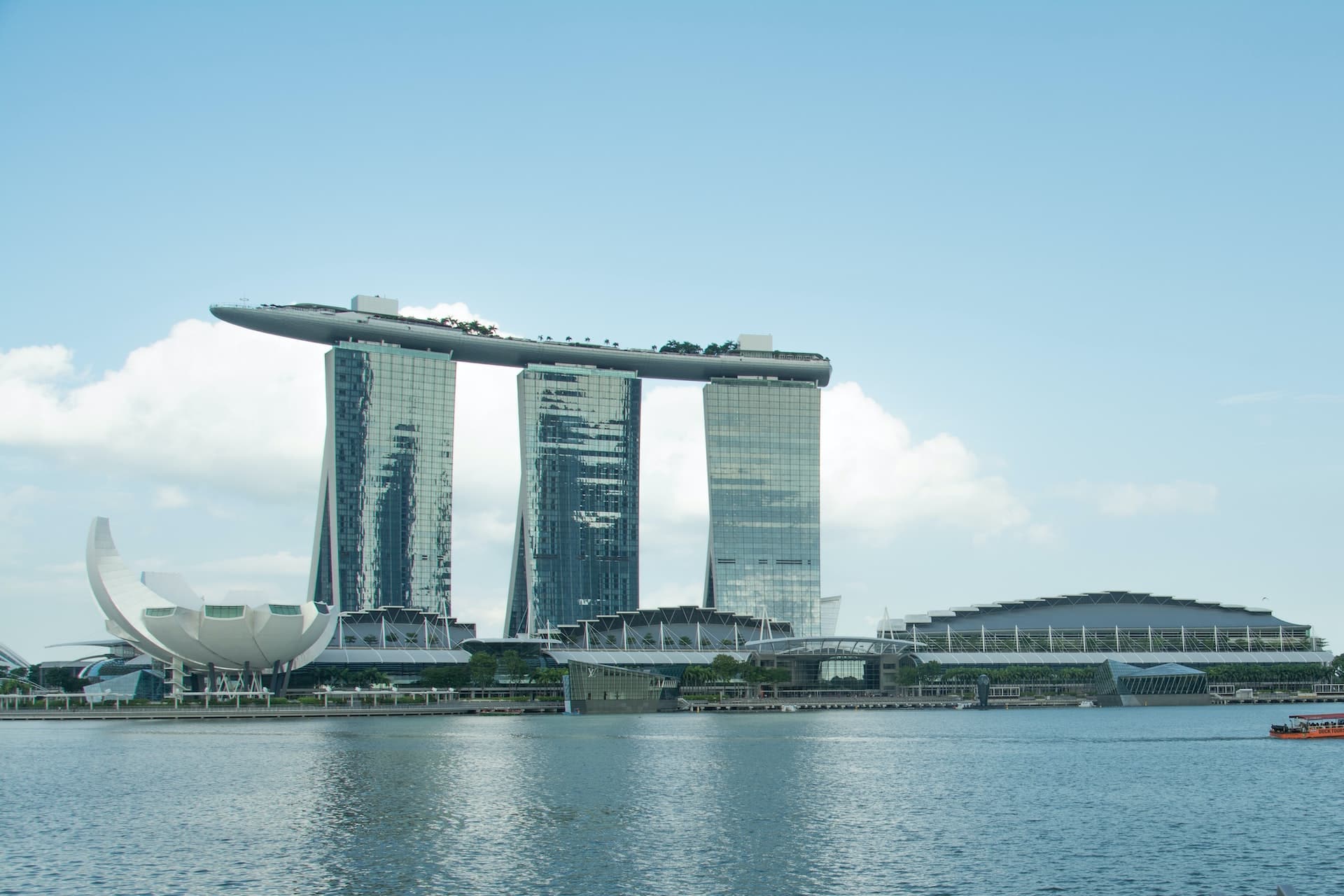 For 2023, Royal Caribbean is offering cruises in Southeast Asia that go from 3 nights to 12 nights, stopping in popular ports in Malaysia, Singapore, Thailand, Vietnam, the Philippines, Japan, and even Taiwan and Hong Kong. Cruises are making their way around Asia once again with Singapore being the epicentre of activity. 
Similarly, Princess Cruises have also relaunched its Asia routes and as we've mentioned, the itineraries are longer: from a 10-day trip around Thailand and Vietnam to a 25-day Pacific Crossing to Japan. The 15-day trip from Tokyo to Singapore with stops in Vietnam and Hong Kong is notable with other itineraries including stops in Indonesia and Malaysia.
Solo Cruises Will Increase In Prominence
Celebrity Cruises
Eat, Pray, Love may have activated a million solo travellers to go find themselves in Asia on a shoestring budget but now another solo travel trend is taking off: solo cruises. If you're unfamiliar, there aren't many options for solo travellers on cruises to opt for bigger rooms since each room is calculated by the person. So if for example, you want a bigger room with a balcony you'll have to pay the full price for two people to get that room. 
Unlike hotels that charge per room, cruises charge per person and if you get a bigger room meant for 4 people all for yourself you're going to have to pay 4 times the price for a room. This phenomenon isn't new and is called the single supplement. 
That said, cruises are beginning to take note of single travellers and are offering luxurious room options for them too. 
Celebrity Cruises has now increased the number of solo staterooms with its newest ship Celebrity Ascent, which has 32 cabins designed for solo travellers. For those with cash to spend on their solo travel, the Edge Single Stateroom with Infinite Veranda boasts a full-sized bed and a veranda that opens out to the view of the ocean with deck chairs. 
Other Celebrity Cruises fleets also offer options for solo travellers, i.e., Celebrity Apex features 24 single staterooms, the highest number of single staterooms in the fleet, Celebrity Edge has 16 solo staterooms with an Infinite Veranda, Celebrity Silhouette will also have 4 inside single staterooms perfect for solo guests. Finally, Celebrity Beyond has 32 single staterooms with an Infinite Veranda.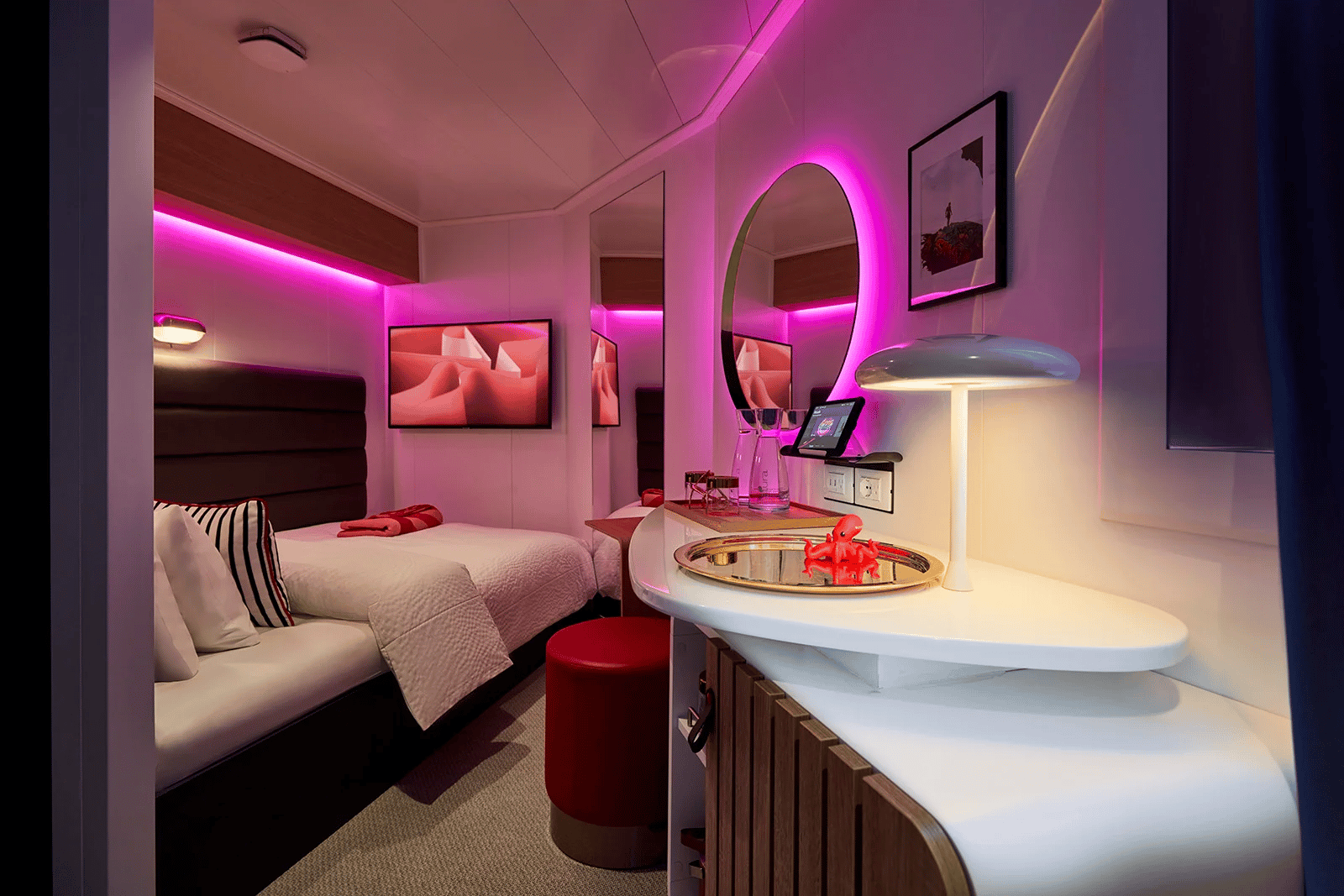 virgin voyages
A cruise line that takes this a step further is Virgin Voyages which offers cruises for adults aged 18 and above only. There are no children allowed on board and the newest vessel, Valiant Lady, offers 46 staterooms for solo travellers.
Unlike Celebrity Cruises though, these rooms are windowless but their swanky interior and full-sized beds make up for it. There is only one other type of room aboard Virgin Voyages' fleet for solo travellers and those are windowed rooms at the front of the ship. 
Do note that the front of the ship can get a tad more turbulent than staterooms located in the middle of the ship. Depending on how sensitive you are to movement, this may or may not be a problem. We've heard of people who prefer rooms in the front because of the view and the fact that they like the slight rocking motion. 
More Luxurious Options Will Open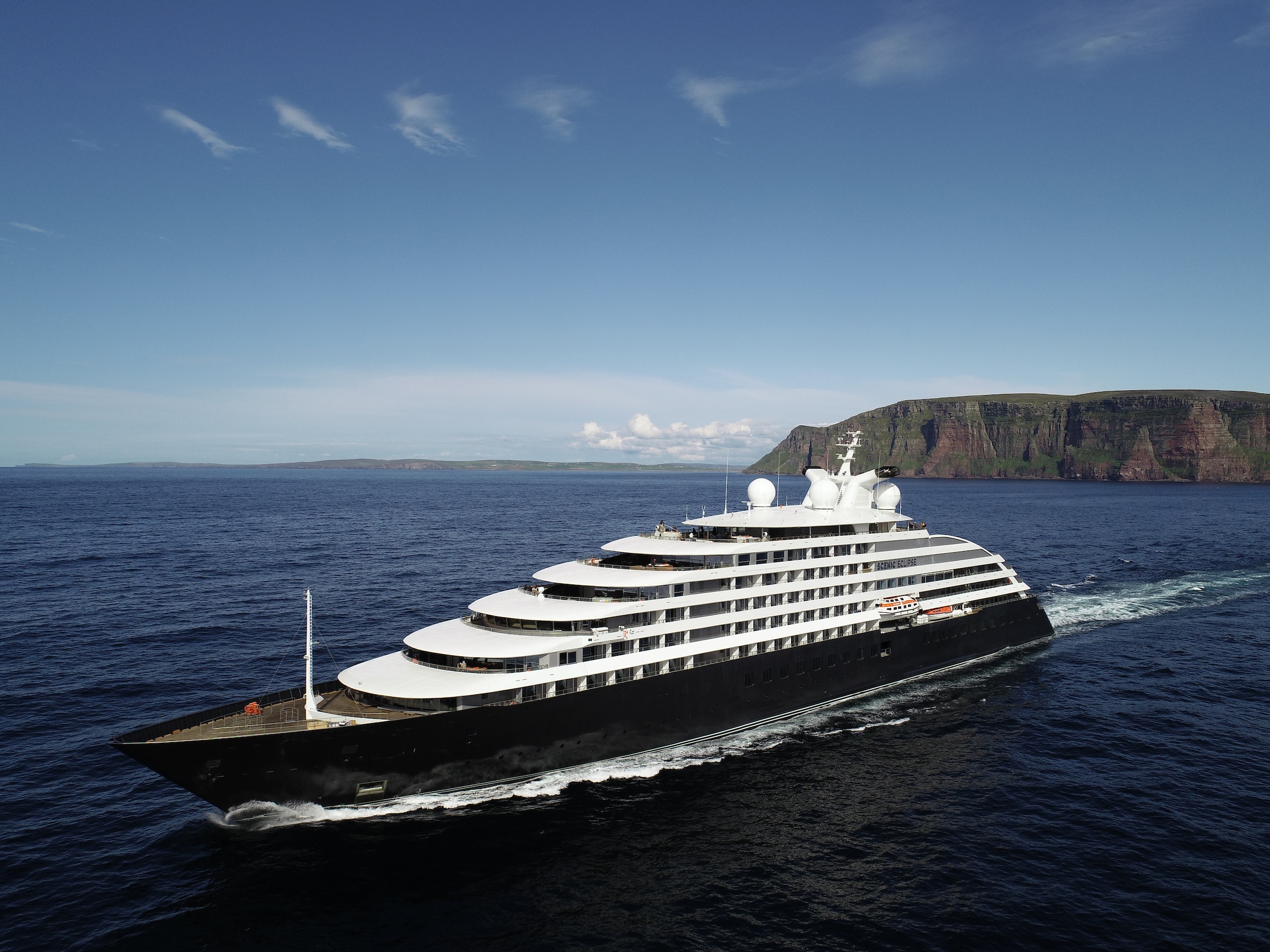 Wining and dining on a cruise ship is expected; caviar, concierge, and champagne at a snap of a finger are not. For the most opulent of travellers, the reopening of the world brings with them even more options than ever. In general, luxury cruises have smaller ships with fewer staterooms. In turn, the smaller ships offer exotic itineraries and highly personalised service. 
Scenic Luxury Cruises and Tour
The Scenic Eclipse II is Scenic Luxury Cruises and Tour's newest vessel and will begin serving affluent passengers in April 2023 with its maiden voyage from Lisbon to Barcelona. With state-of-the-art technology, the ship can go to even more places reaching up to 357 ports in 54 countries.
Expect to head into the Antarctic ocean in style or glide up close to the Chilean fjords to see the majesty of nature from the comfort of your stateroom balcony. 
Scenic Eclipse II will also feature a 5,920-square-foot Senses Spa complete with dedicated male and female wellness areas appointed with saunas, a steam room, temperature-controlled plunge pools, relaxation lounges, and a manicure or pedicure studio. It also has an outdoor terrace and a yoga and pilates studio.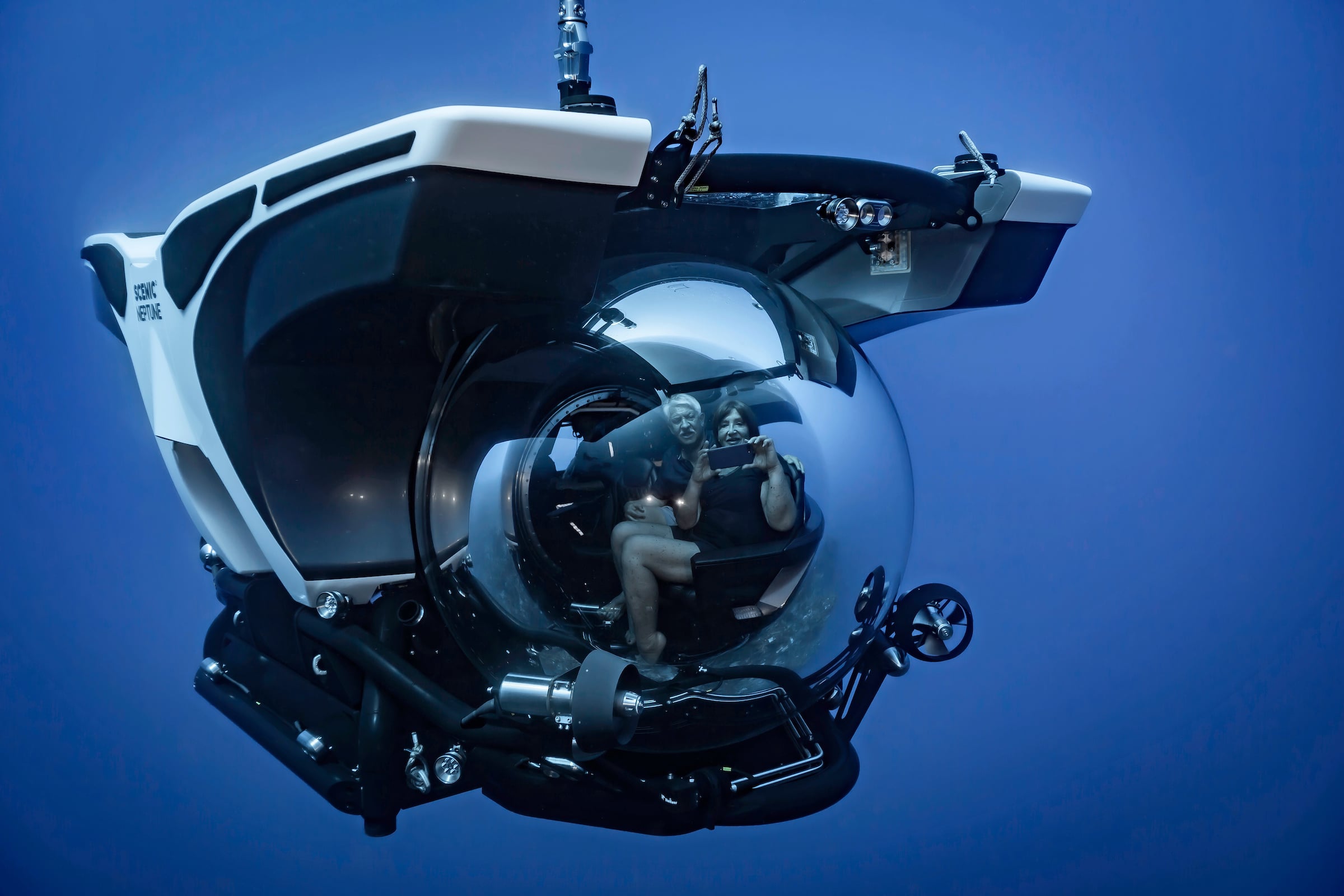 For its excursions, you can ride on a private helicopter or go diving in a submarine! All suites offer a verandah and there's butler service for every guest. There are only 228 guests on board so you won't have to rush for anything. 
Oceania Cruises
Next, Oceania Cruises' seventh and newest ship, Oceania Vista offers the "Finest Cuisine at Sea" with menus overseen by Master Chef Jacques Pepin in all-included venues specializing in French, Italian, Asian, and steakhouse cuisine.
The legendary culinarian once shared a screen with Julia Child herself for their PBS special Julia and Jacques Cooking at Home. Its inaugural cruise has been called the "Founders Cruise" and will depart from Rome on May 13, 2023 to Venice. 
The new "Founder's Cruise" will be hosted by Oceania Cruises' Founder Frank J. Del Rio in celebration of the new ship and to commemorate the brand's 20th anniversary. 
With its claim of providing the finest cuisine at sea, there are 12 dining options, four of them new. The ship can accommodate 1,200 people with a staff of 800 or two crew members for every three guests. 
It boasts the most spacious standard staterooms at sea at more than 290 square feet and all Owner's, Vista, and Oceania Suites feature luxurious soaking tubs while all Penthouse Suites and staterooms feature large bathrooms with oversized rainforest showers. 
The new ship also welcomes solo travellers (didn't we say it's in trend?) with new Concierge Level Solo Veranda Staterooms for solo travellers. Each stateroom features a sitting area overlooking the private veranda, and a separate sleeping area with a solo bed. 
Guests will enjoy unlimited use of the Aquamar Spa Terrace and keycard access to the private Concierge Lounge. At 270 square feet, the room is very spacious for solo travellers. 
Cruise Destinations in 2023
If you're on top of your trends and want to know all the new cruise ships with new cruise destinations in 2023, here is a list of new ships that are coming in 2023:
Emerald Sakara (Emerald Cruises), February 2023


Guest capacity (double occupancy): 100
Inaugural sailing: February 25, 2023; Seychelles (7 nights)
Maiden season: Seychelles, Adriatic, Greece & the Mediterranean

Seabourn Pursuit (Seabourn Cruise Line), March 2023

Guest capacity (double occupancy): 264
Inaugural sailing: April 4, 2023; RT Reykjavik (14 nights)
Maiden season: North Europe, Iceland, Greenland & the Arctic/Northwest Passage/North and South American West Coast

Oceania Vista (Oceania Cruises), April 2023

Guest capacity (at double occupancy): 1,258
Inaugural sailing: April 14, 2023; Rome to Barcelona (12 nights)
Maiden season: Mediterranean (through August 4)/British Isles/Transatlantic/Canada & New England/Mexico, Central America & Panama Canal

Scenic Eclipse II (Scenic), April 2023

Guest capacity: 228 (200 in polar regions)
Inaugural sailing: April 13, 2023; Lisbon to Barcelona (11 days)
Maiden season: Mediterranean, Northern Europe

World Seeker (Atlas Ocean Voyages), May 2023

Guest capacity (double occupancy): 196
Inaugural sailing: Not yet revealed
Maiden season: Not yet revealed

Resilient Lady (Virgin Voyages), June 2023

Guest capacity (double occupancy): 2,770
Inaugural sailing: June 4, 2023; Mediterranean (7 nights)
Maiden season: Mediterranean and Greek Isles

Explora I (Explora Journeys), July 2023

Guest capacity (double occupancy): 922
Inaugural sailing: July 17, 2023; Southampton to Northern Europe and Arctic Circle (15 nights)
Maiden season: Mediterranean, Northern Europe, Iceland and Greenland (through early September)/USA and Canada, the Caribbean, South America and Hawaii

New Cruise Ships 2023 Norwegian Viva (NCL), August 2023

Guest capacity (double occupancy): 3,219
Inaugural sailing: August 26, 2023; Italy, Greece & Croatia (9 days)
Maiden season: Mediterranean (through November 6)/Caribbean from San Juan (through March 2024)

Silver Nova (Silversea Cruises), August 2023

Guest capacity (double occupancy): 728
Inaugural sailing: August 14, 2023; round-trip from Fusina (Venice)
Maiden season: Mediterranean (through early November)/South America (through February 2024)

Seven Seas Grandeur (Regent Seven Seas Cruises), November 2023

Guest capacity (double occupancy): 754
Inaugural sailing: November 25, 2023; Transatlantic (14 nights)
Maiden season: Caribbean & Mexico, Panama Canal (through mid-March 2024)/Mediterranean

Celebrity Ascent (Celebrity Cruises), December 2023

Guest capacity (double occupancy): 3,260
Inaugural sailing: December 2, 2023; RT Ft. Lauderdale (7 nights)
Maiden season: Alternating Eastern & Western Caribbean

Carnival Jubilee (Carnival Cruise Line), December 2023

Guest capacity (double occupancy): 5,374
Inaugural sailing: December 23, 2023; Caribbean cruise from Galveston
Maiden season: Western Caribbean from Galveston

Brilliant Lady (Virgin Voyages), December 2023

Guest capacity (double occupancy): 2,770
Inaugural sailing: December 24, 2023; Caribbean (5 nights)
Maiden season: Caribbean
So that's our list of cruise trends 2023. Ready to set sail?
You may also be interested in: