It's well known that Malaysia ranks among the top 5 countries in the world for having the most number of public holidays. There are about 13 – 15 days, depending on the state you live in. So how are you spending your precious 2023 public holidays? 
Firstly, you need an overview of this year's national holidays. Check out the tables below for all of the 2023 public holidays. We have included another list for a few of the holidays that are unique to Selangor and Kuala Lumpur as well.
National Public Holidays 2023 

KL &
Selangor Public Holidays 20
23
Sadly, not all holidays are equal as some occasions are only celebrated by specific states and territories.
If you work in Selangor or KL, below is a summary of the days off that you are entitled to in addition to the national holidays above.


For detailed breakdowns of the public holidays by state, you can refer to Malaysia Public Holidays 2023. So now that you have an overview of all 2023 public holidays, what's next?
We've all welcomed 2023 with the first holiday of the year staying up past midnight or going all out to party. Then January 1st itself is all about recuperating and kicking off those new year's resolutions. So the cycle of a public holiday is usually fun first, rest later.
Let's take a moment to focus on that rest part because it's too easy to prioritise work, family, and friends while never pausing to consider the key to it all: yourself. We have all experienced the mad rush to finish work before flying off for a holiday, and while on vacation, you are still working to make sure the whole trip goes smoothly. By the time you touch down in KL, you will practically yell: "I need a holiday from my holiday!". Sound familiar?
This is not just the case for workaholics in KL and Selangor, but it's an increasing problem across Malaysia. Anyone who worked from home throughout the pandemic would agree that the line between work and life has blurred and the future of work seems to be continuing in that direction. So what can we do to make sure work is work and holidays are holidays? The simple answer: plan.
How To Plan Your Public Holidays in 2023
Make sure that all your 2023 public holidays are taken with the purpose of ensuring that your precious time is put towards something you won't regret. You can categorise your trips by destinations or bucket lists. For something a bit different, you can try themes like family bonding, personal development or just relaxation.
Take a moment to think about what you really want for this year. You can follow our suggestions below on the best times to take annual leave to maximise every 2023 public holiday. For some fresh ideas, read through our article on Malaysian Public Holidays 2023: Everything You Need to Know to Plan Ahead. Whether you live in KL, Selangor or beyond, here is a challenge to you to make each holiday count.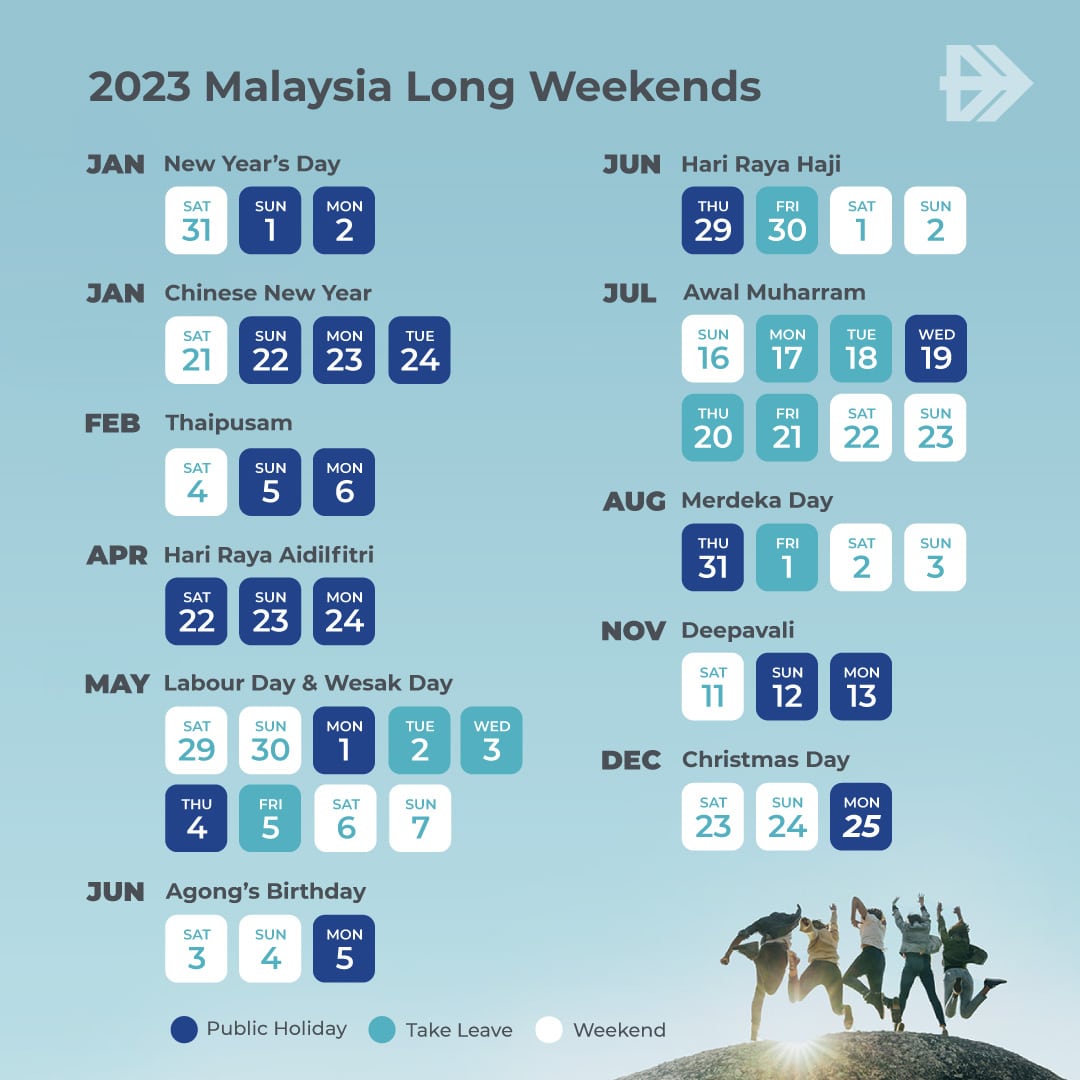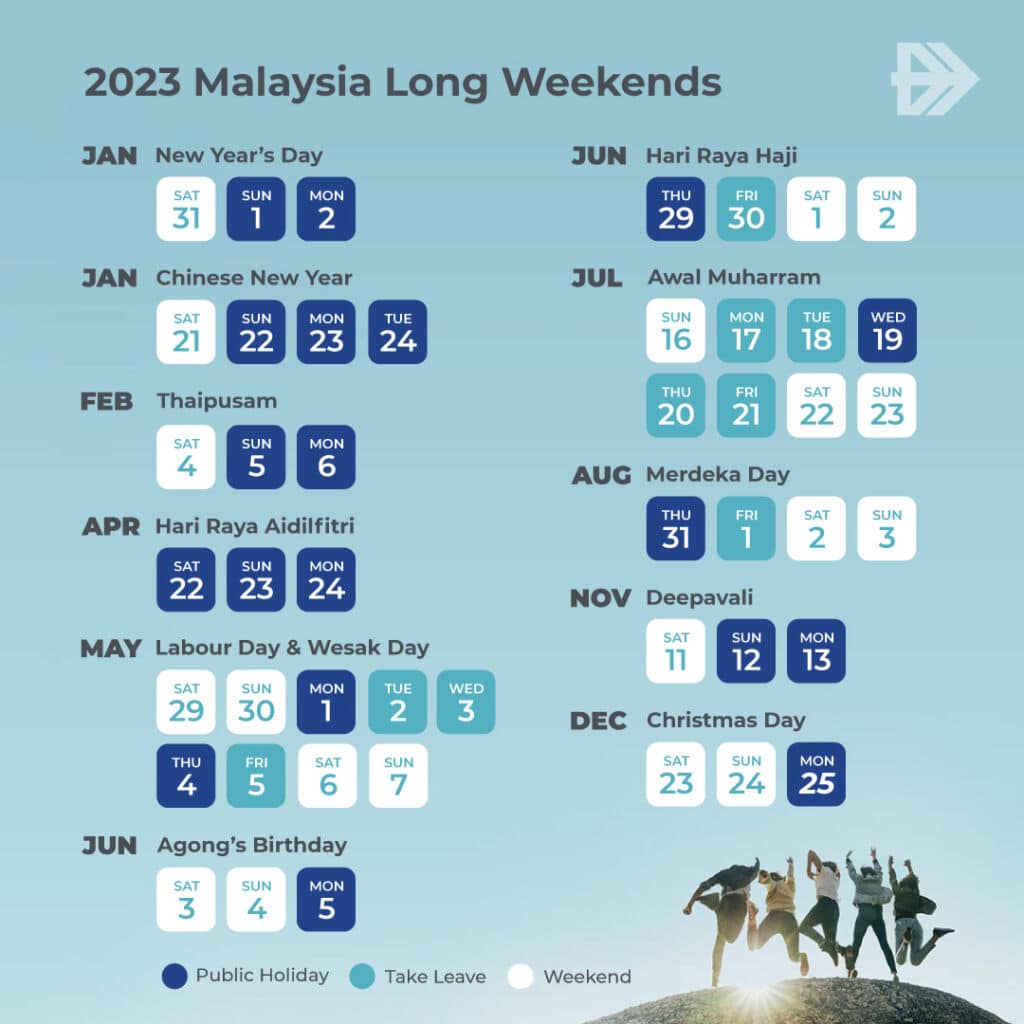 Planning your holidays for 2023? Let us help!
You may also be interested in: