First of the Quantum Ultra Class Ships: Spectrum of the Seas
Experience breathtaking views of the Malacca straits from a balcony room on Spectrum of the Seas®. Limited staterooms available, book now before you miss out!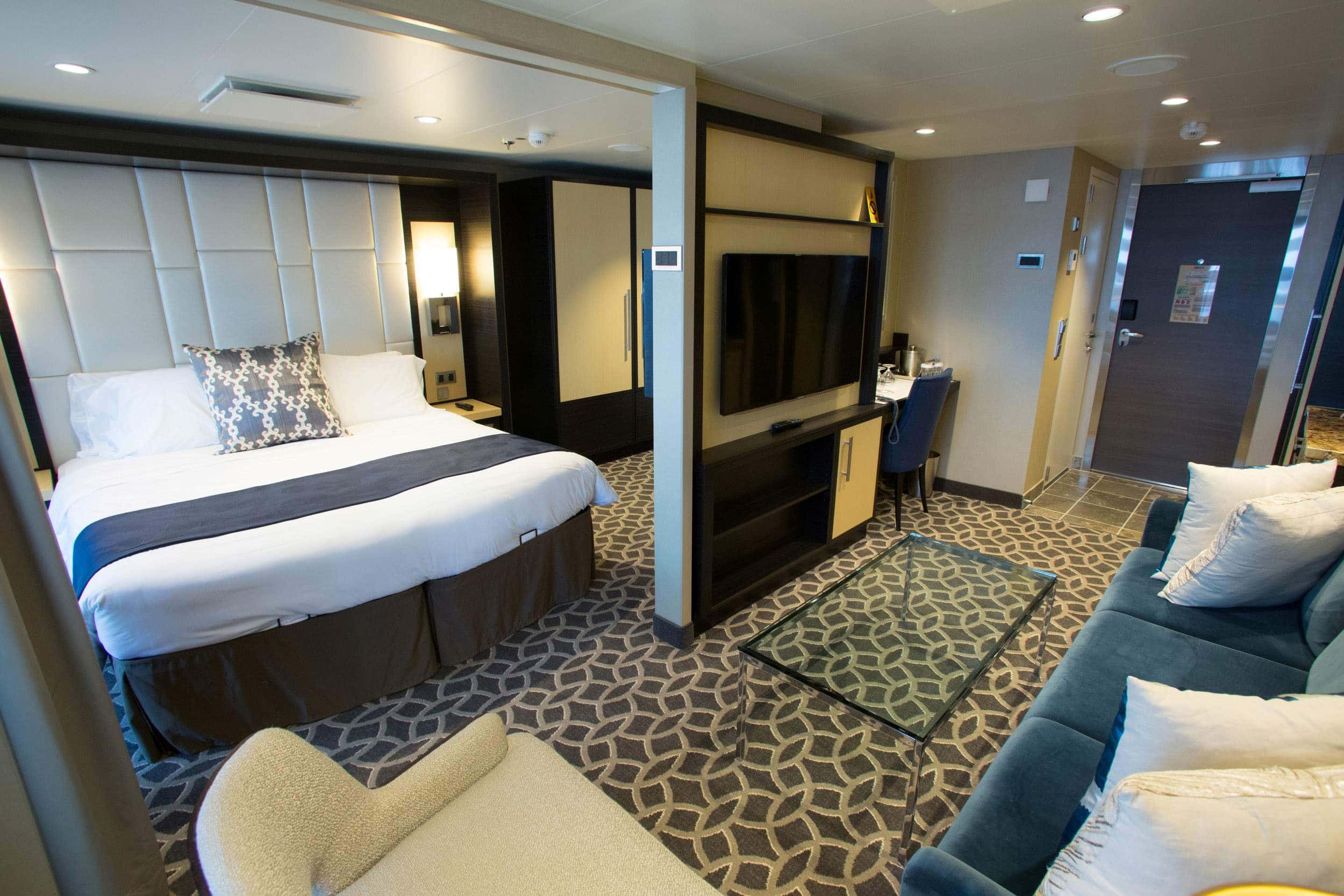 Live it up large in your own private suite at Spectrum of the Seas®. Stylish and comfortable, Grand Suite elevates your cruising experiences and perfect for those who appreciate the finer things in life.
AWARD WINNING &

SOPHISTICATED STATEROOMS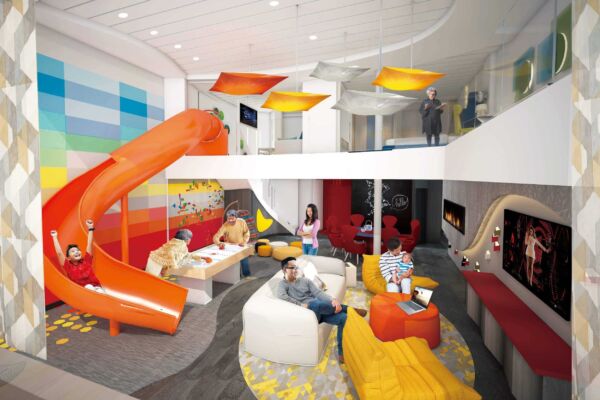 ULTIMATE FAMILY SUITE
A suite perfect for the family to enjoy their space and get good rest after a fun day in comfort.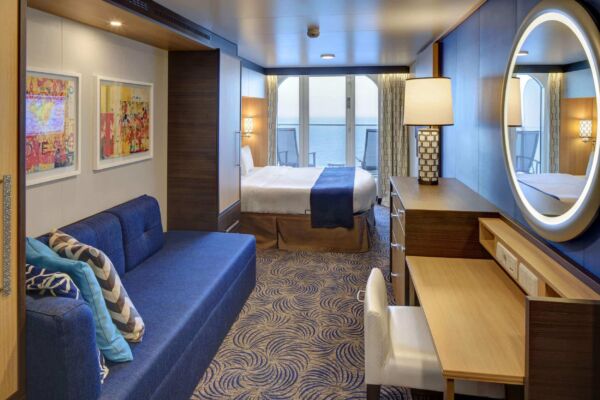 OCEANVIEW BALCONY STATEROOM
Stunning sea views combined with comfort and style. Step out to your balcony to enjoy the sea breeze and calm at any moment.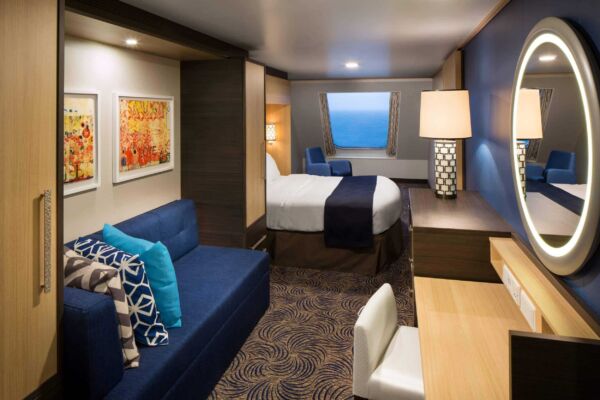 OCEANVIEW STATEROOM
Private and cosy, perfect for couples especially if you are spending most of your time exploring the ship.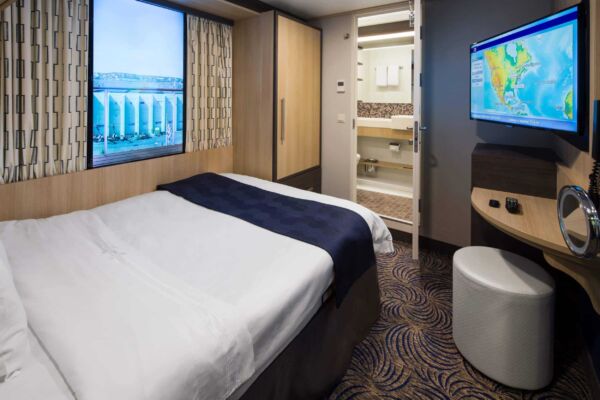 INTERIOR STATEROOM
Ideal for those who only have minimal needs in their space and want to enjoy the ship's facilities to its best.
The next in the award-winning Quantum Class lineup, Spectrum of the Seas® is a Far East adventure full of feats and firsts designed with Asian guests in mind.
Discover a Far East adventure full of new feats and firsts on Spectrum of the Seas®. From high-flying virtual reality thrills in the Sky Pad® and custom juice drink creations crafted by robots at the Bionic Bar®, to revolutionary Suite Club accommodations with exclusive amenities like private dining rooms, lounges and a Solarium.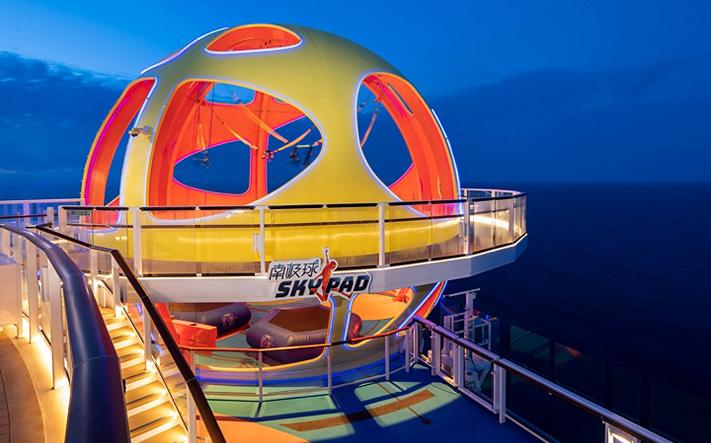 Hop into the Sky Pad® for an out-of-this-world bungee trampoline experience. Strap in, put on your virtual reality headset and get transported to another time, place, or planet.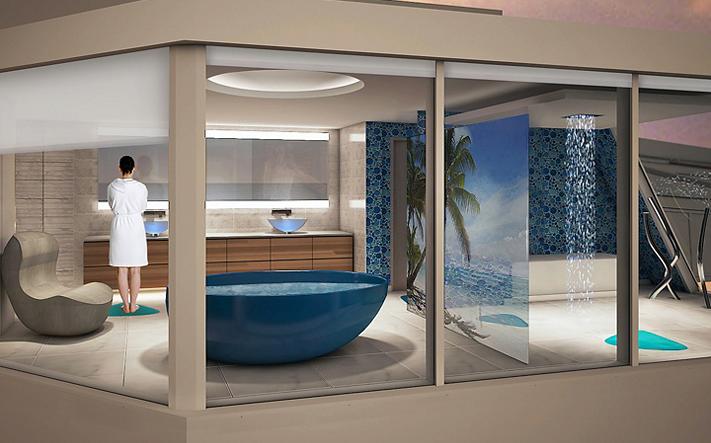 Stay in one of the most incredible accommodations at sea. Discover the true meaning of exclusivity in the Suite Club, an oasis with private dining rooms, lounges and an upscale Solarium.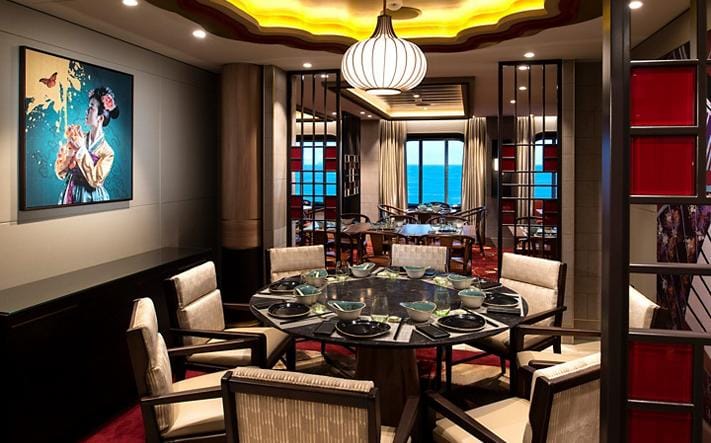 Savor a tapestry of authentic flavors while feasting on endless views for the whole table at Sichuan Red®, a new specialty dining experience designed for Spectrum of the Seas℠.
MORE THAN

JUST ANOTHER ATTRACTION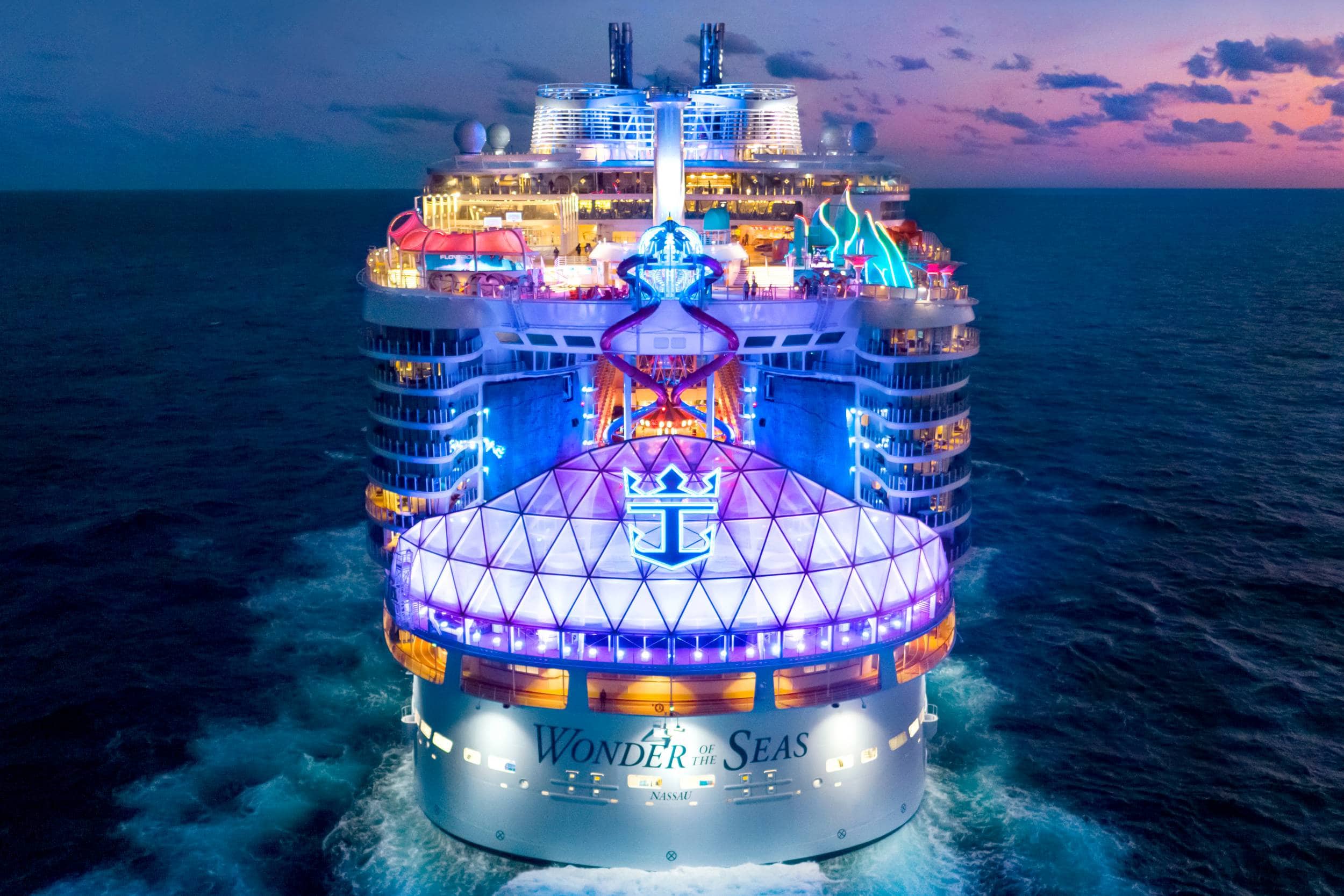 WONDER OF THE SEAS
Big, bold and wondrous. Wonder of the Seas promises folks of all ages to have the time of the life on board. With something for everyone, kids will enjoy next-level playtime while adults get to indulge in the finest delicacies and magnificent theatre on board.
Enjoy 35% discount on your cruise fare on ocean view and above balcony rooms and kids get to sail for free. 
FAVOURITE

CRUISE DESTINATIONS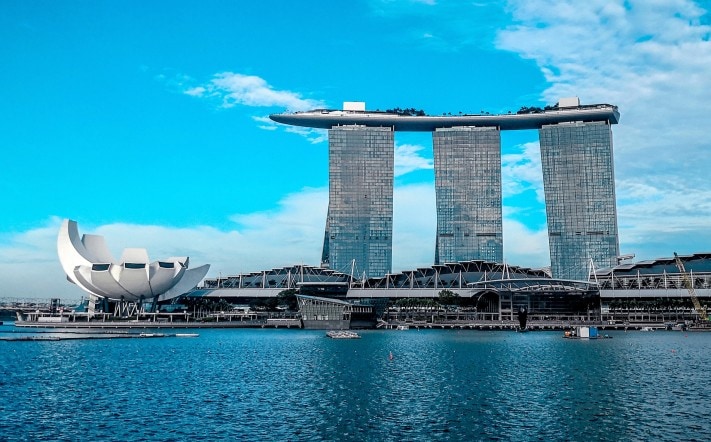 Singapore is small in size but big on excitement. Discover the multicultural medley of this city-state through its neighborhoods.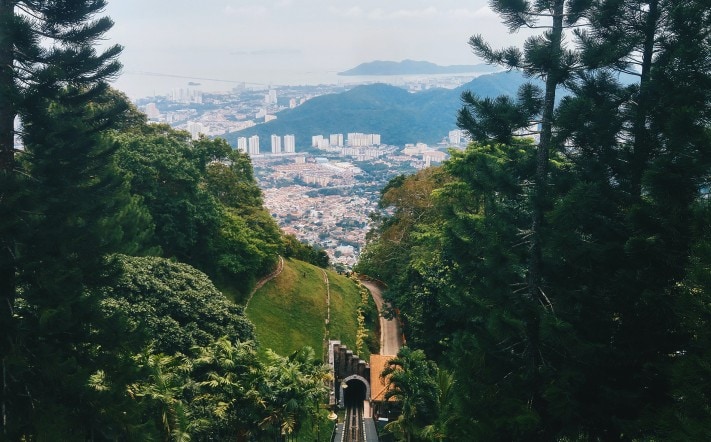 An island state just off the coast of northwest Malaysia, Penang is rich in diverse cultural influences thanks to its history as a trading center.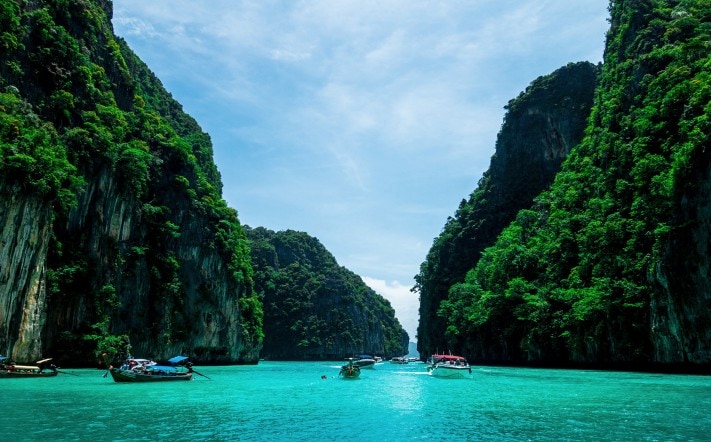 Phuket is often called the Pearl of Thailand — and once you set foot on pristine beaches and see its crystalline blue water, you'll understand why.
Do let us know your preferred dates for travelling and the number of guests (both adult and child).
PLAN YOUR NEXT TRIP WITH US
Find the latest travel and health regulations and regulations for your trip with our travel tool.
*If you have a special status (e.g., student, health, diplomatic, etc.), please review the travel news page provided by IATA. You can also visit the passport, visa and health information page to confirm that your terms are in accordance with the regulations of your destination country.
*This information is compiled, monitored and provided independently by Visa Run Inc. (dba Sherpa) from sources selected and monitored by Sherpa. It is only made accessible here by Holiday Tours for your convenience. Holiday Tours does not guarantee the accuracy or reliability of either this information or Sherpa's verification processes, for which please refer to Sherpa. As such, Holiday Tours does not accept liability or responsibility for any omissions, errors or inaccuracies in this information, which may also change at any time. The dynamic nature of local responses to COVID-19 increases the risk of information being outdated or inaccurate. It is your responsibility to independently inform yourself of any actual restrictions or requirements that may apply at your origin, destination or transit locations when you travel. This webpage is made available to you on the basis that you have accepted these terms.