Experience breathtaking views of the Malacca straits from a balcony room on Spectrum of the Seas®. Limited staterooms available, book now before you miss out!
Live it up large in your own private suite at Spectrum of the Seas®. Stylish and comfortable, Grand Suite elevates your cruising experiences and perfect for those who appreciate the finer things in life.
Concierge Service
Complimentary VOOM, The Fastest Internet at Sea
Flexible Arrival Boarding & Priority Departure
Priority Dining Reservations
Venues Early Access to Seating in Select Entertainment Venues
Suite Lounge Access (complimentary hors d'oeuvres and cocktails each evening)
Access to Suite Sun Deck
AWARD WINNING &

SOPHISTICATED STATEROOMS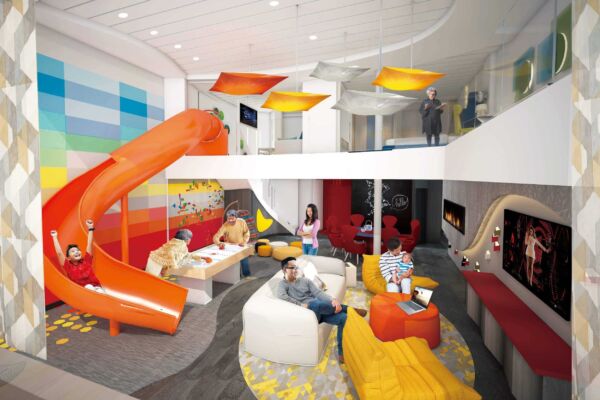 ULTIMATE FAMILY SUITE
A suite perfect for the family to enjoy their space and get good rest after a fun day in comfort.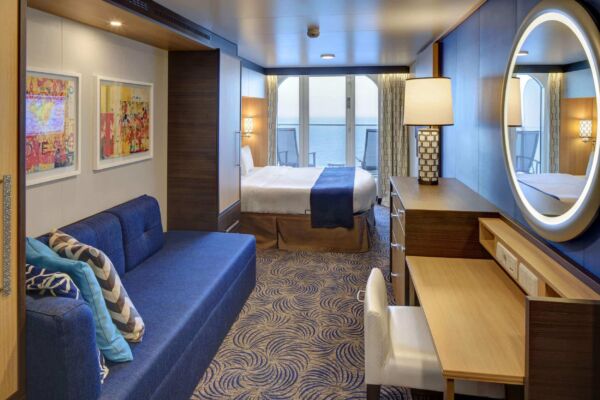 OCEANVIEW BALCONY STATEROOM
Stunning sea views combined with comfort and style. Step out to your balcony to enjoy the sea breeze and calm at any moment.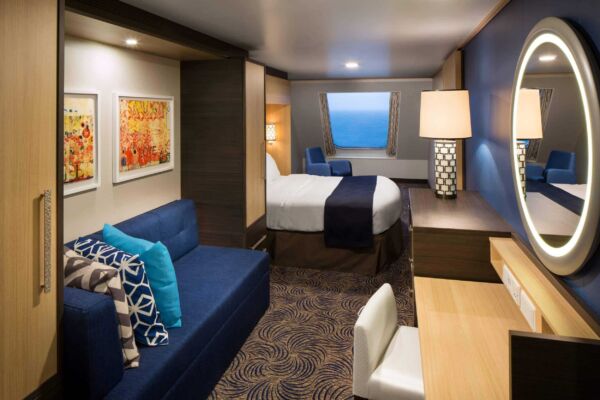 OCEANVIEW STATEROOM
Private and cosy, perfect for couples especially if you are spending most of your time exploring the ship.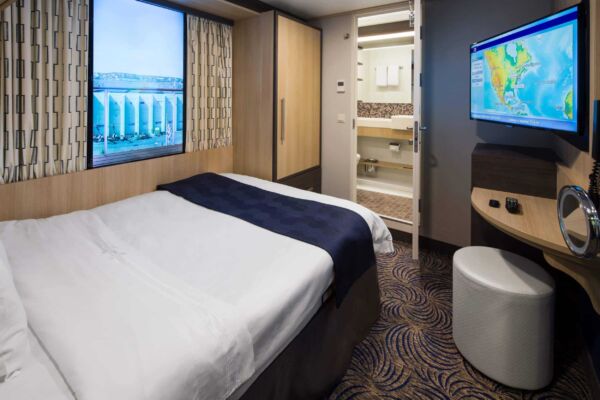 INTERIOR STATEROOM
Ideal for those who only have minimal needs in their space and want to enjoy the ship's facilities to its best.
The next in the award-winning Quantum Class lineup, Spectrum of the Seas® is a Far East adventure full of feats and firsts designed with Asian guests in mind.
Discover a Far East adventure full of new feats and firsts on Spectrum of the Seas®. From high-flying virtual reality thrills in the Sky Pad® and custom juice drink creations crafted by robots at the Bionic Bar®, to revolutionary Suite Club accommodations with exclusive amenities like private dining rooms, lounges and a Solarium.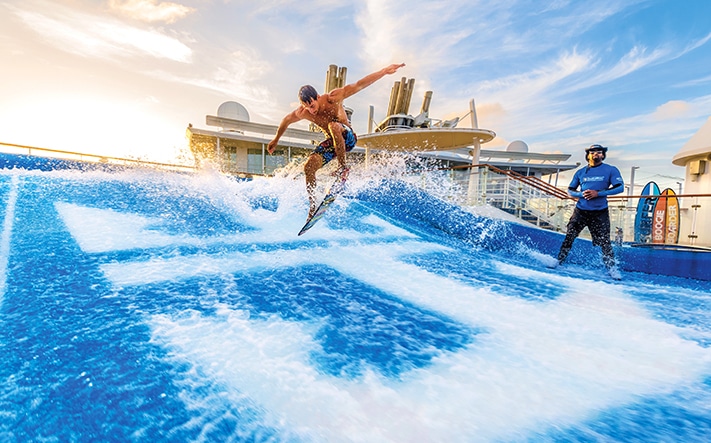 Surf up on the FlowRider® surf simulator. Grab your board and get ready, 30,000 gallons of rushing awesome are headed your way. Carve like a pro — or try to stay upright – crazy fun either way.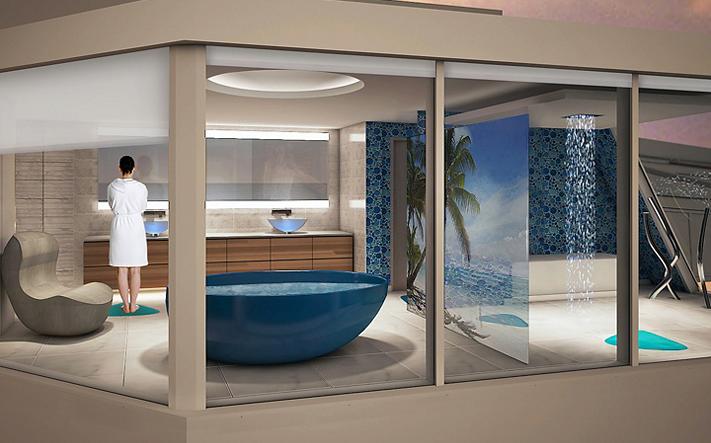 Stay in one of the most incredible accommodations at sea. Discover the true meaning of exclusivity in the Suite Club, an oasis with private dining rooms, lounges and an upscale Solarium.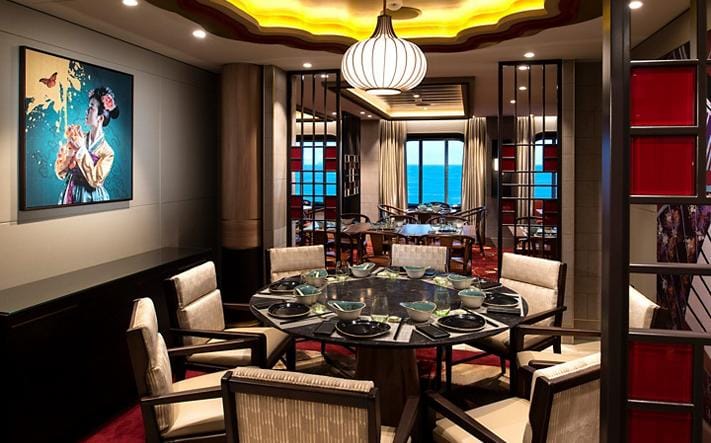 Savor a tapestry of authentic flavors while feasting on endless views for the whole table at Sichuan Red®, a new specialty dining experience designed for Spectrum of the Seas℠.
MORE THAN

JUST ANOTHER ATTRACTION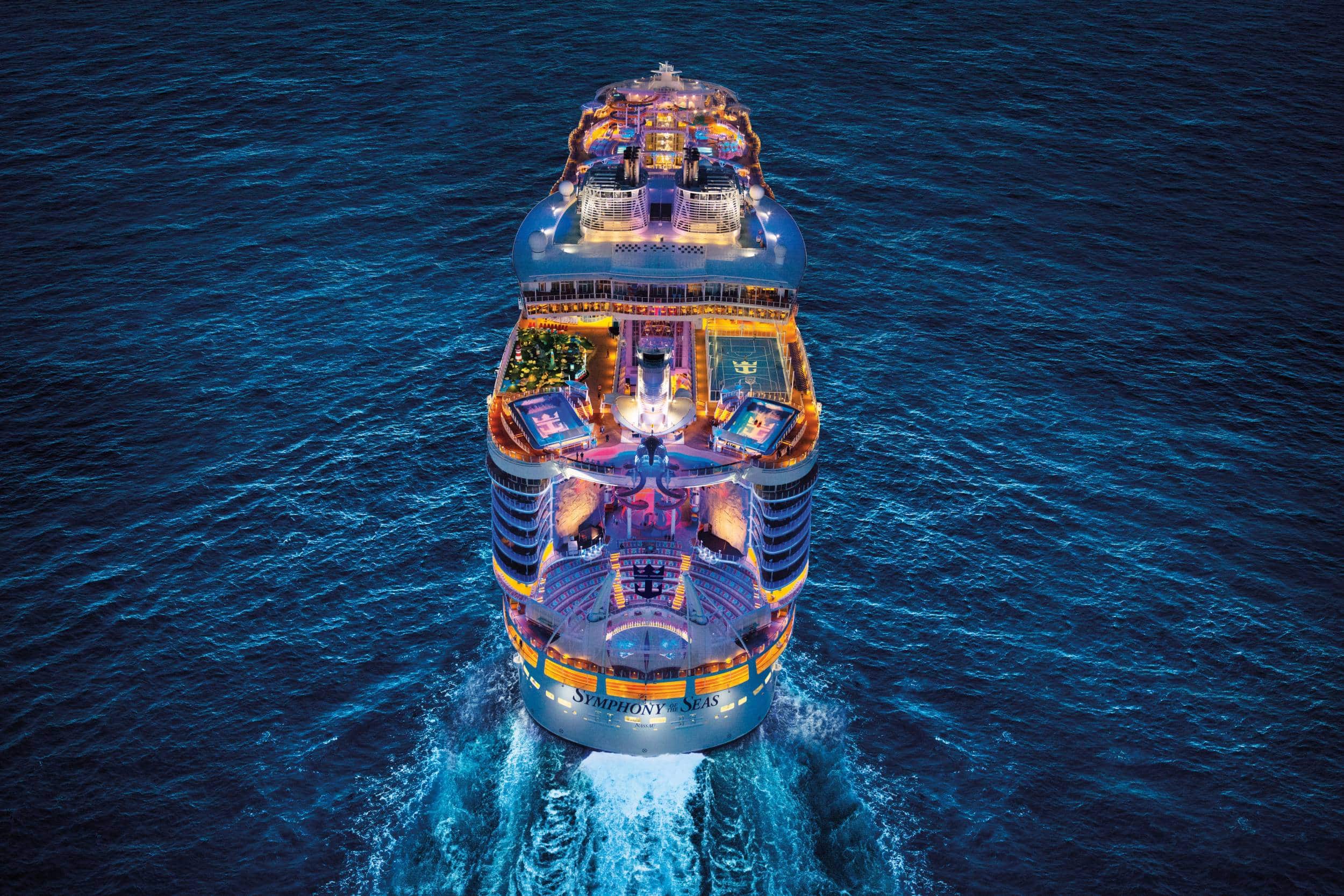 SYMPHONY OF THE SEAS
Set sail on the boldest ship on the Mediterranean! Symphony of the Seas promises you a range of experiences onboard for the whole family with finest cuisines, exhilarating activities and lively entertainment. There is never a dull moment onboard.
Enjoy amazing discounts and savings on your cruise fare for balcony and above rooms plus kids get to sail for free. 
FAVOURITE

CRUISE DESTINATIONS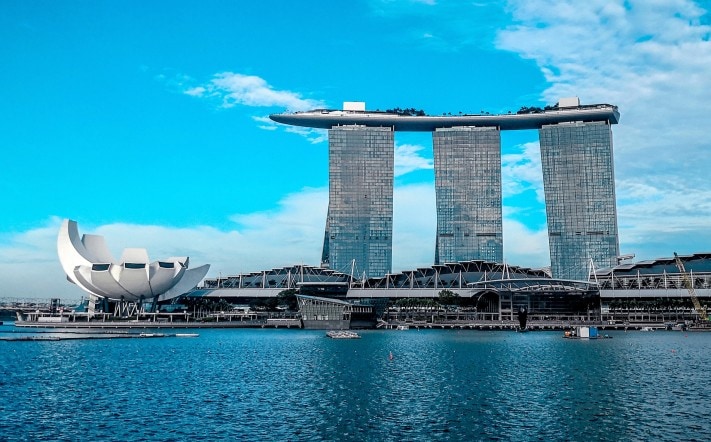 Singapore is small in size but big on excitement. Discover the multicultural medley of this city-state through its neighborhoods.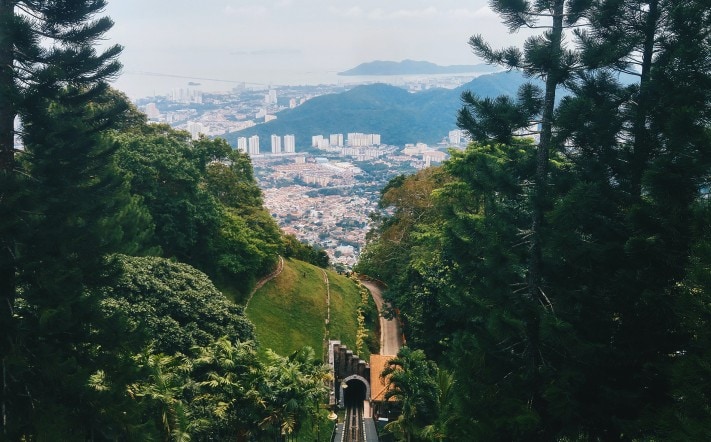 An island state just off the coast of northwest Malaysia, Penang is rich in diverse cultural influences thanks to its history as a trading center.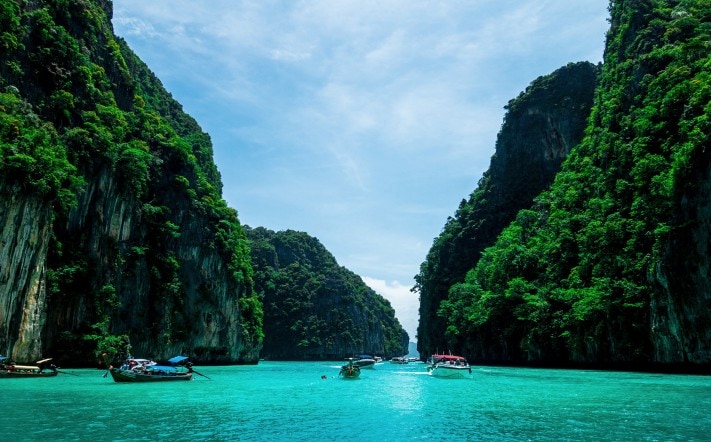 Phuket is often called the Pearl of Thailand — and once you set foot on pristine beaches and see its crystalline blue water, you'll understand why.
FREQUENTLY ASKED QUESTIONS
Will there be halal food onboard?
Muslim guests looking for halal options will have a choice of seafood, poultry & vegetarian. Halal meat is offered on sailings departing from Singapore & Dubai only. Halal "meals" are not offered, only Halal meat is available, which comprises chicken, beef (steak) and lamb. The preparation is as prescribed by Islamic law and is served only in the main dining room. Do note that the cooking method is not halal-certified.
What does my cruise fare include?
When you book your cruise with us, the fare will include  your cabin, taxes, gratuities, port fees, all meals, entertainment and activities throughout the cruise. 
There are some optional services available at extra charges, such as:
Alcoholic & selected beverages

Spa & manicure/pedicure

Specialty dining options

Selected activities & entertainments

Shore excursions

Wi-Fi
Do I have to be fully vaccinated to join Spectrum of the Seas cruise?
Yes. For the Spectrum of the Seas sailings, all guests age 12 and above must be fully vaccinated (minimum 2 doses) against Covid-19 with the final dose administered at least 14 days before the sailing date.
For the best cruising experience, guests are recommended to stay up to date with the vaccination policies of the departure port and the port of calls:
Are Royal Caribbean ships accessible for wheelchair users?
All of Royal Caribbean ships staterooms are specially designed with features of an accessible stateroom, to accommodate guests with mobility disabilities.
The cruise ships also have spacious corridors to accommodate 180 degree turns for wheelchairs. Most decks are accessible through automatic doors and all public rooms feature entrances with gradual inclines.
Please inform our travel consultants on any mobility request prior to booking confirmation.
Do I need to pay a deposit when I book?
A deposit* is required to confirm your booking, which varies based on the sailing length:
3-5 night cruises: SGD100 per person
6-7 night cruises: SGD400 per person
9+ night cruises: SGD500 per person
Final payment for the balance amount will then be required within 60 days prior to your sailing date. If your sailing date is less than 60 days from the time of booking, full payment will be required for confirmation.
*Note: All deposit payment made is non-refundable.
Do I have to do any test for Covid-19 before boarding?
Vaccinated guests
Guests aged 12 & above are no longer required to take a RTK/PCR test for sailing length of 9 nights or less.
Unvaccinated guests
Unvaccinated guests ages 5-11 must present a negative COVID-19 test result taken within 3 days prior to sailing date. All guests ages 4 & below do not require PCR or antigen test.
PCR/RTK tests, both supervised and unsupervised, are accepted.

Test arrangements are to be made at your own expense.

Proof of negative test results can be printed or in digital format.

Test results must be in English.
You are welcome to send your enquiry via the form below.
The Holiday Tours

Travel Safety Promise
Holiday Tours unifies a wide spectrum of travel safety services to ensure the wellbeing of our travellers. Travelling with Holiday Tours means having a reliable partner you can count on to take care of things that are truly important from planning to returning.
Whether you are a travel manager or a traveller yourself, we promise we will be there for you every step of the way so you can travel with confidence.
PLAN YOUR NEXT TRIP WITH US
Find the latest travel and health regulations and regulations for your trip with our travel tool.
*If you have a special status (e.g., student, health, diplomatic, etc.), please review the travel news page provided by IATA. You can also visit the passport, visa and health information page to confirm that your terms are in accordance with the regulations of your destination country.
*This information is compiled, monitored and provided independently by Visa Run Inc. (dba Sherpa) from sources selected and monitored by Sherpa. It is only made accessible here by Holiday Tours for your convenience. Holiday Tours does not guarantee the accuracy or reliability of either this information or Sherpa's verification processes, for which please refer to Sherpa. As such, Holiday Tours does not accept liability or responsibility for any omissions, errors or inaccuracies in this information, which may also change at any time. The dynamic nature of local responses to COVID-19 increases the risk of information being outdated or inaccurate. It is your responsibility to independently inform yourself of any actual restrictions or requirements that may apply at your origin, destination or transit locations when you travel. This webpage is made available to you on the basis that you have accepted these terms.