Discover the heart of Thai vibrancy
Excite all of your senses as you throw yourself into the cultural wonders that Thailand has to offer, amidst the crystal blue sea, sandy beaches and breathtaking views. Try Muay Thai at the Thai Boxing School or learn traditional Thai cooking with talented local chefs. Take an afternoon trip and explore the many magical sights and Buddhist temples before returning home to enjoy an evening of vibrant and traditional Thai entertainment.
Your resort offers 27 included activities in your stay.
You can also discover 15 on-demand activities.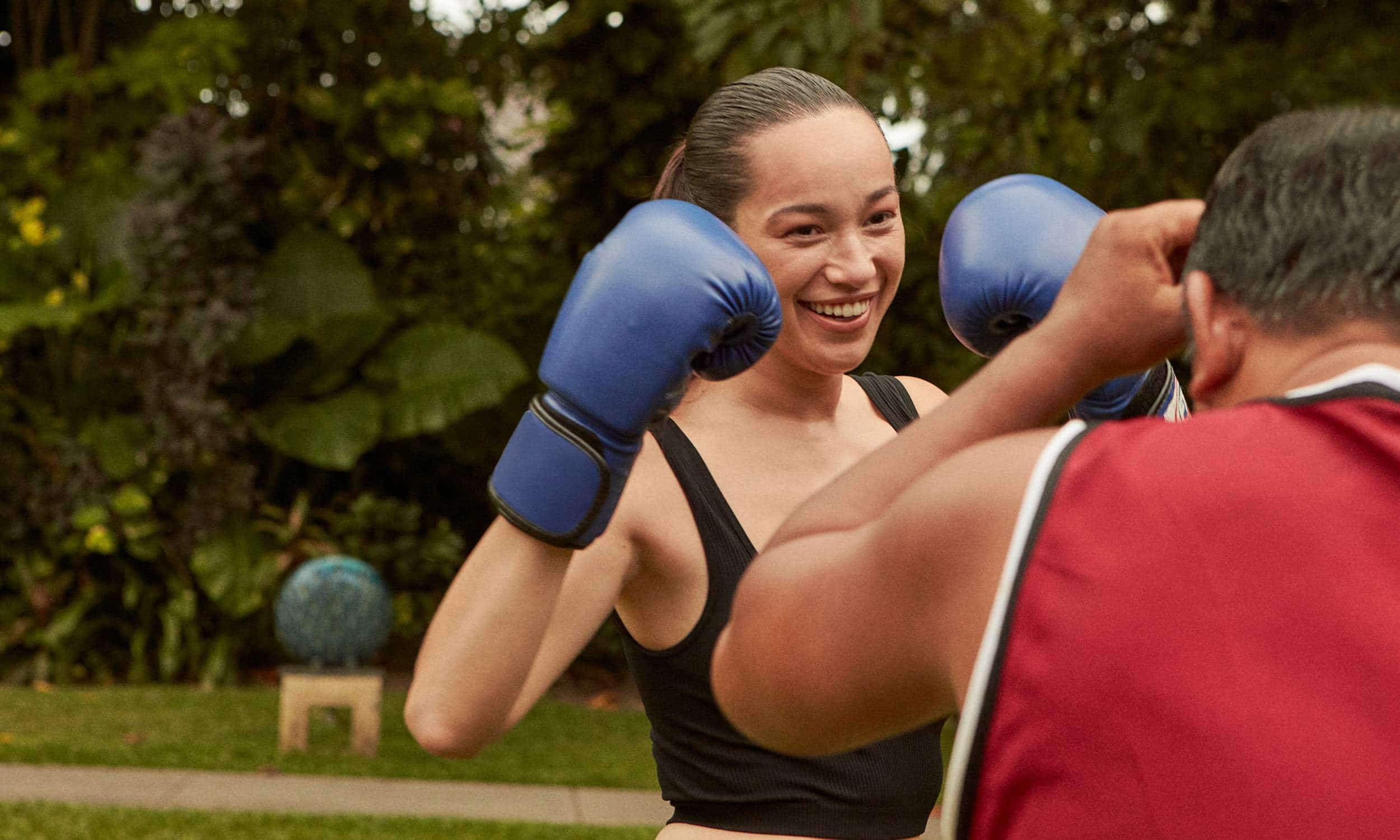 Make contact! Jump into the ring and learn Muay Thai, the Art of Eight Limbs. Get your heart pumping and keep your eyes wide open. Let a trained instructor drill you in the punches, kicks, elbows, and knee strikes in a fun way. Daily lessons are part of the all-inclusive Phuket resort experience.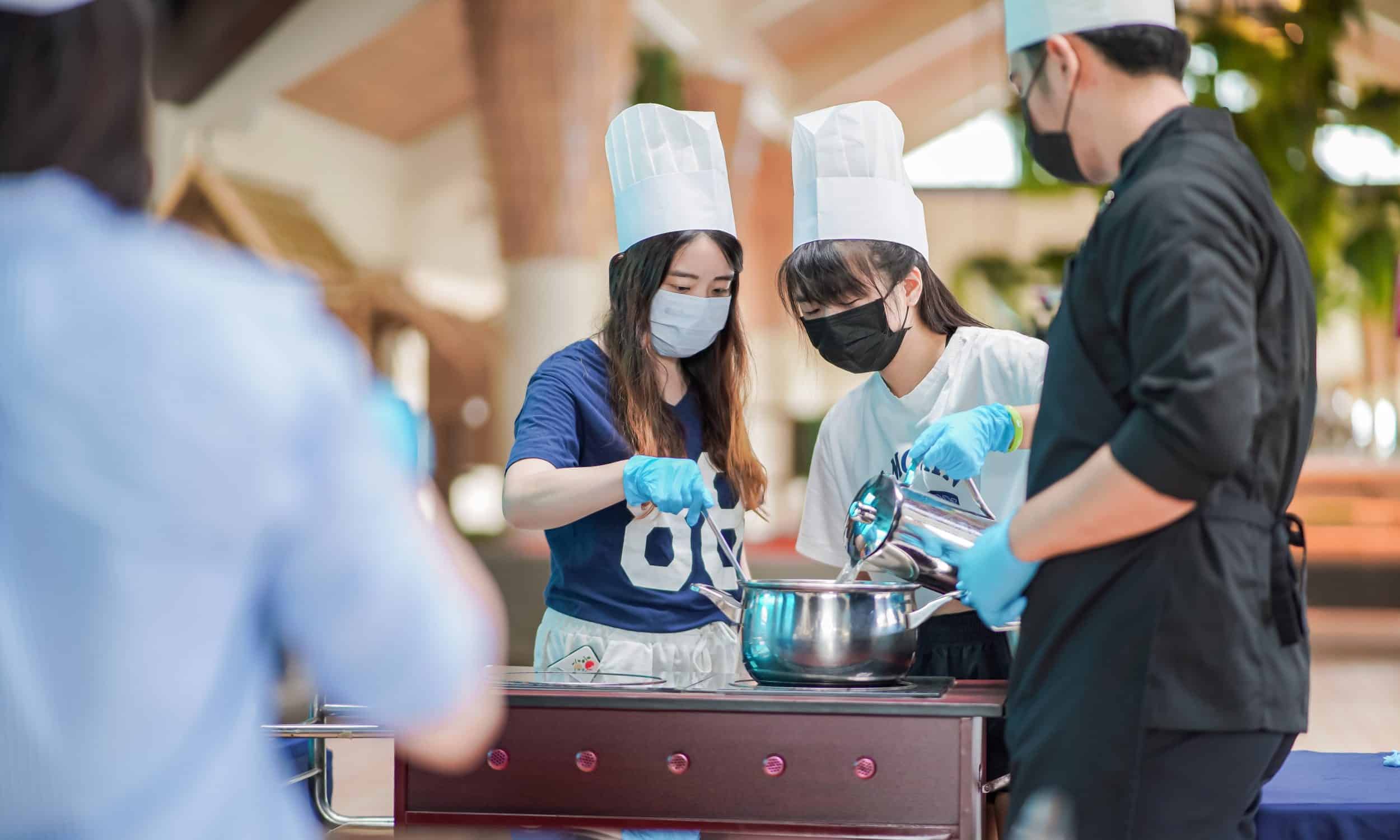 Be a chef for a day and return with a new skill to share at home. Talented chefs at the Sanook bar lead a hands-on cooking class, where you will learn the tips and tricks of authentic Thai flavours and whip up traditional delights such as green curry, tom yum, and more. Classes are scheduled 3 times a week.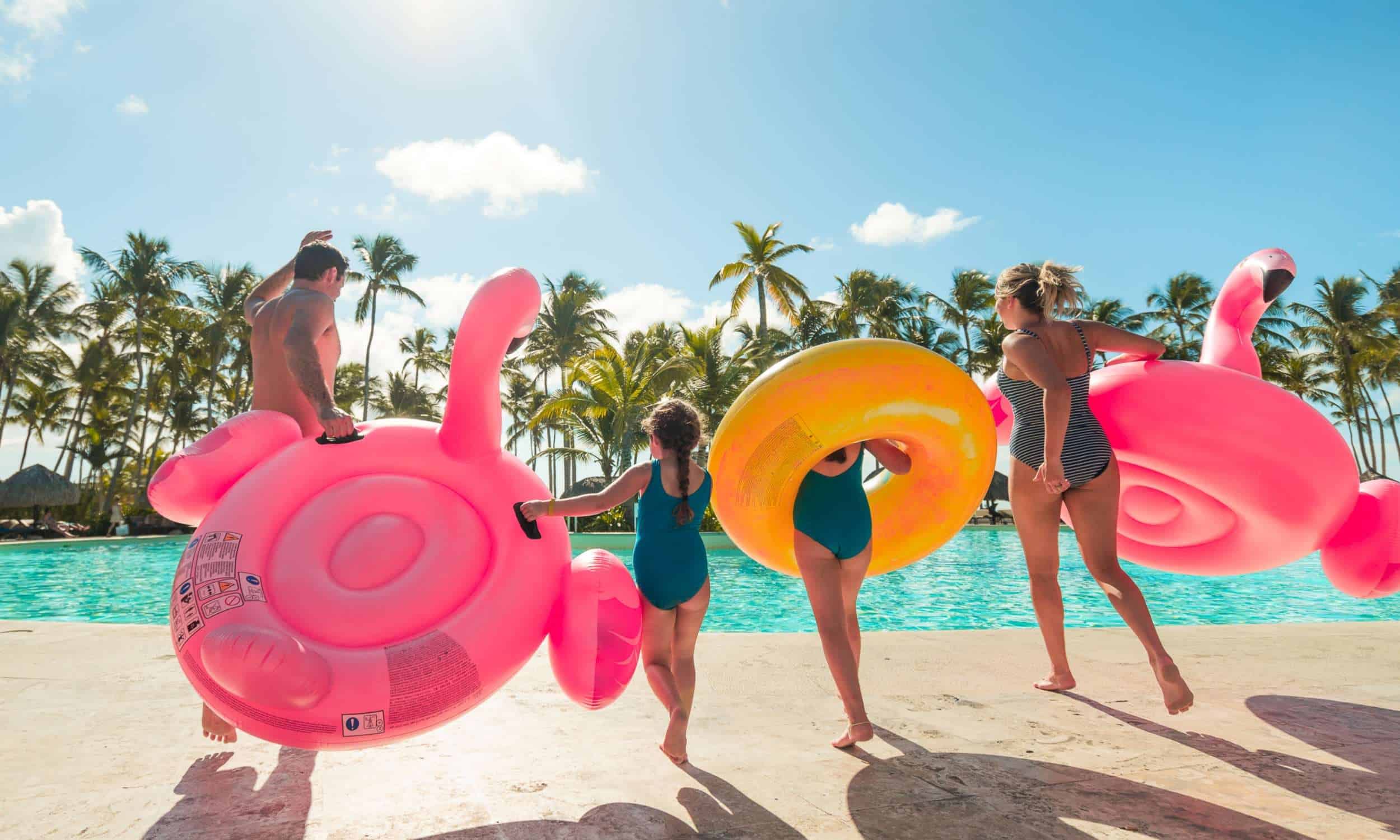 Tropical Nomad Lifestyle Day
Get ready to party! The Tropical Nomad Lifestyle Day is filled with festivities, a pool party, themed food and beverage, and a jungle party at night. Bring your floaties along and enjoy the newly refreshed atmosphere around the pool, and be transported to a paradise with sand, sun and lots of fun.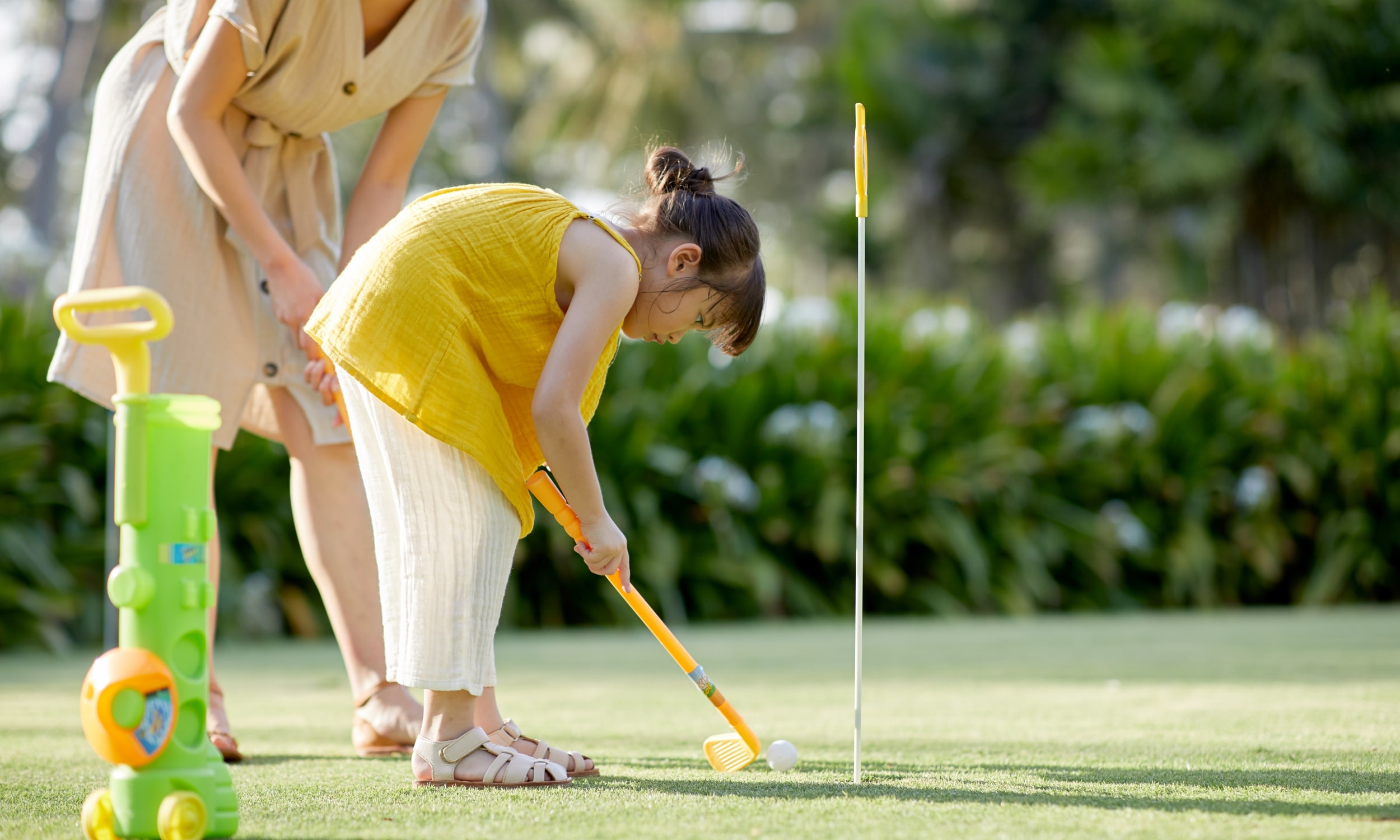 Turquoise waters, palm trees and white sand: Phuket is breathtaking. And it's even better with a putter in hand, G.Os standing by to help you improve. With a 7-hole pitch and putt, a driving range and a putting green, the resort is great for golfers. Various courses are also available within a one-hour drive.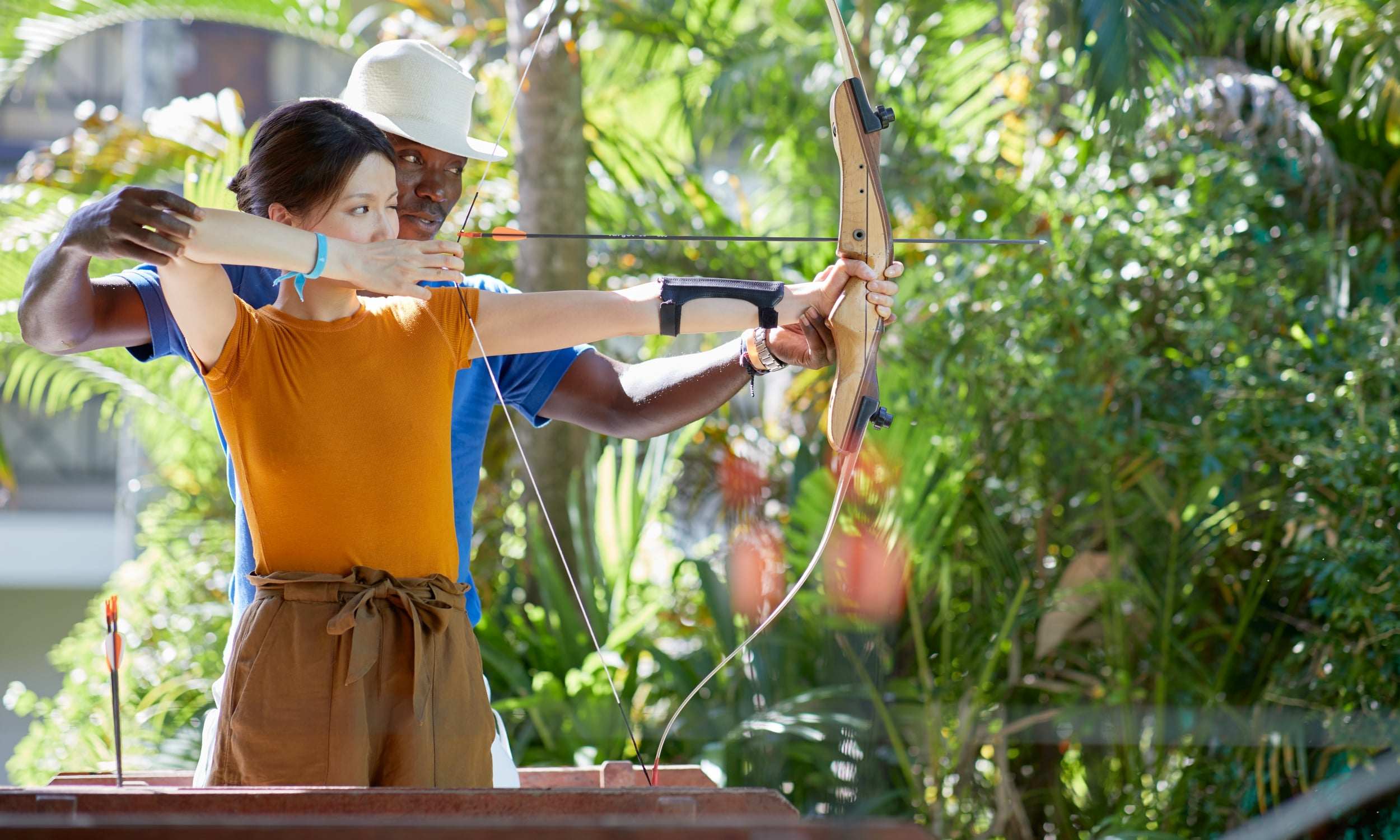 Aim for a good time and discover the fun of improving your accuracy at our archery range. Send your arrows flying towards the target with the guidance of our G.Os, ready to support you whatever your level. Feeling confident? Lay down a friendly challenge to the other archers as part of a tournament!
Travelling period: 15 July 2023 – 31 March 2024
Package

Choice of Room Type

Price for 2 adults
in Ringgit Malaysia from

4D3N THAILAND PHUKET
Superior Room
4,074
Superior Room – Terrace or Balcony
4,888
Suite – Balcony
7,334
Prices shown are for 2 persons per package in Ringgit Malaysia and are correct at the time of printing.
Prices are subject to change without prior notice.
Offer is limited to an allocated number of rooms on a daily basis. Confirmation of bookings are subject to availability.
Any unutilized services included in the package are non-refundable.
Prices are STRICTLY not valid during any fair, event or peak periods. Surcharge will be advised upon booking confirmation.
Holiday Tours and suppliers standard terms and conditions apply.
Frequently Asked Questions
What is the average rate per pax?
The average rates starts from RM2,688* per adult for a 4D3N stay.
Do note that the rates are subject to change* depending on availability. Please feel free to reach out to our friendly travel consultants for more information as teenagers & children have a special rate!
What is maximum occupancy in 1 room?
Maximum occupancy will be up to 3 pax* (2 adults + 1 child below age 12) in a Single room.
*Subject to the type of room selected.
What is the minimum age requirement for stay?
There is no minimum age for stay in Club Med Phuket.
What is included in my package?
The package is all-inclusive of room, meals and activities for all guests throughout your stay! Here's a full list of what's included:
• Premium accommodation based on your preferred length of stay
• Full-board gourmet cuisine, open bar and all day snacks
• Land sports, water sports and activities
• Day and night entertainment
• Wifi Access
• Childcare⁠ & activities for kids ages 4 to 17
Is the package inclusive of alcohol?
Yes! All-inclusive packages include all-day bar (with alcoholic/non-alcoholic drinks) & snacks
What time is check-in and check-out?
Check-ins are open between 4pm and 8pm on day of arrival as rooms are only available in the afternoon.
Rooms needs to be vacated by 10am on day of departure. Feel free to hang around the resort until 3pm on the same day (breakfast and lunch included)!
Cancellation fees
• 60 days or more before scheduled departure – deposit will be forfeited.
• 31 – 59 days before scheduled departure – 50% of cost
• 15 to 30 days before scheduled departure – 70% of cost
• 0 to 14 days before scheduled departure – 100% of cost
• No show at resort on arrival date – 100% of cost
Notes:
• The date of receipt of the cancellation notice will be the day the cancellation fees will be applied.
• If booked an "Air-inclusive" package, airline's cancellation terms will apply separately.
How do I get to the resort?
You can take a 1-hour land transfer from Phuket International Airport directly to the resort.
You are welcome to send your enquiry via the form below.
The Holiday Tours

Travel Safety Promise
Holiday Tours unifies a wide spectrum of travel safety services to ensure the wellbeing of our travellers. Travelling with Holiday Tours means having a reliable partner you can count on to take care of things that are truly important from planning to returning.
Whether you are a travel manager or a traveller yourself, we promise we will be there for you every step of the way so you can travel with confidence.