UNLOCK EARLY ACCESS TO 2024
TRAVEL WITH TRAFALGAR
THE BEST TRAVEL DEALS YOU DON'T WANT TO MISS
We plan dream vacations free from the anxiety of "what ifs." Tours are tailored and hand-picked so that you can experience the best personal and unique wonders of the world. Enjoy unbeatable deals, special rebates and mystery gifts for a limited time only.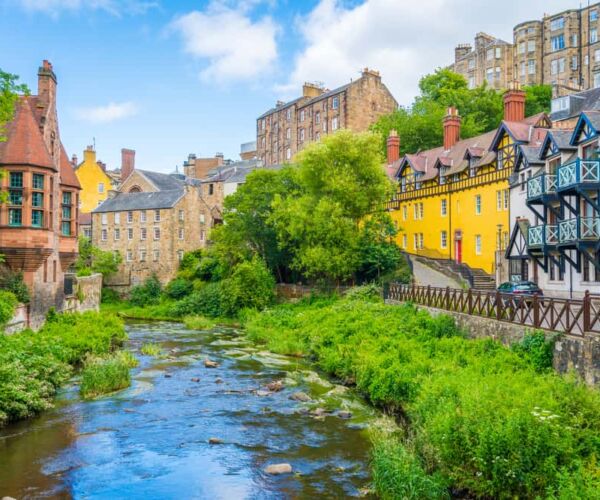 REAL BRITAIN
6 Days UK Tour to Liverpool, Edinburgh & York
Explore medieval castles, Lake District, and more in this England, Scotland, and Wales adventure. Explore Gretna Green's wedding history, Ludlow's Tudor past, and enjoy Edinburgh's panoramic views from Castle Rock.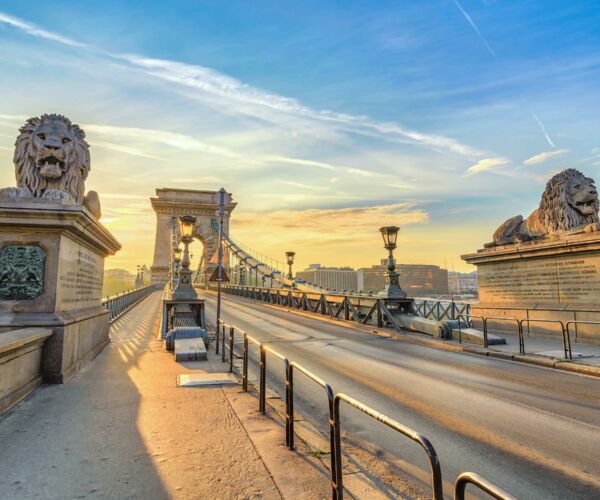 IMPERIAL EUROPE
10 days Europe tour of Germany, Czech Republic, Hungary & Austria
The towering spires of Imperial Europe may seem to touch the sky. Still, you'll want to keep your feet planted so you don't miss any highlights and heart-warming surprises from your visits to Prague, Salzburg, Budapest and Vienna.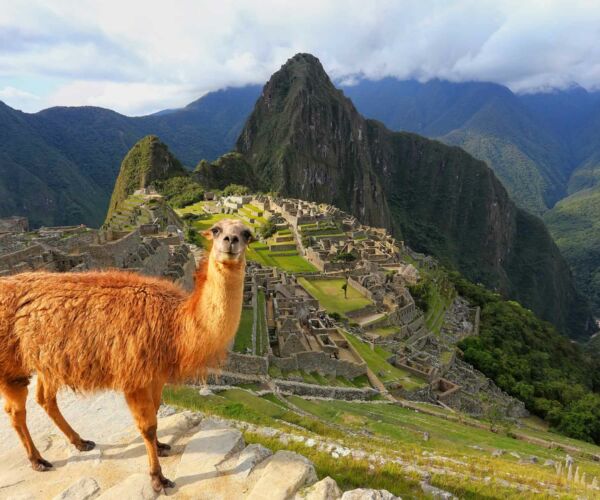 HIGHLIGHTS OF PERU
8 Days Peru Tour
from Lima
to Machu Picchu
Set out on an adventure in Peru, exploring Inca treasures, landscapes, and ancient legends. Step back in time to Machu Picchu, feel the buzz of a local market in Lima and discover textile art from a Quechua scholar.
THE BEST OF THE WORLD UNLOCKED FOR YOU
Experience what real travel is and unforgettable memories that will leave you reminiscing about your trip. The stories, people, interactions, places, and cultures will be lingering in your mind long after you return home.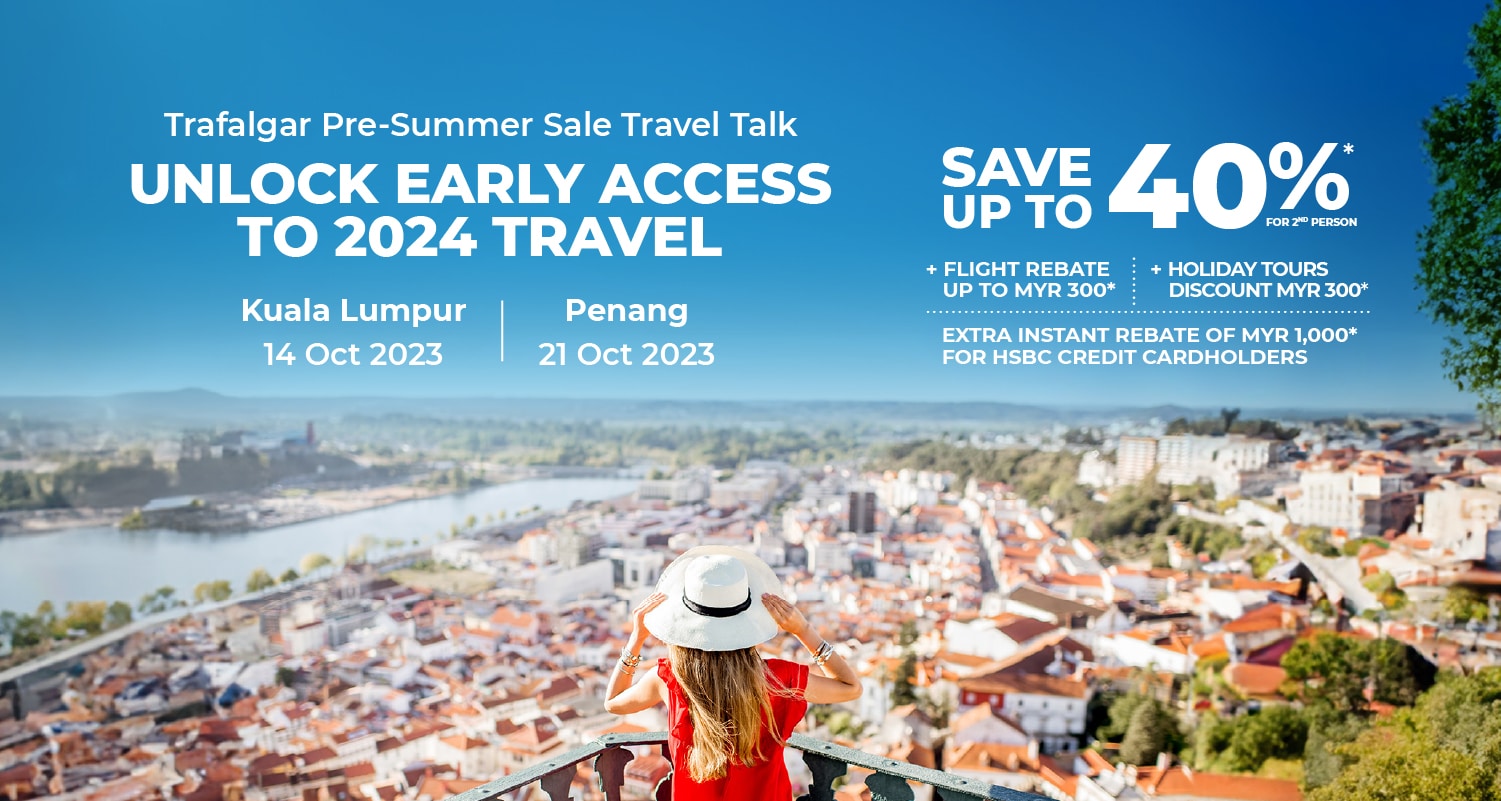 TRAFALGAR PRE-SUMMER SALE TRAVEL TALK
Your long-awaited vacation is calling, and the time to answer is now. Explore your favourite destinations with Holiday Tours and Trafalgar in 2024.
Join us at the Pre-Summer Travel Talk, where you can discover unforgettable adventures and enjoy unbeatable savings that will make your dream getaway a reality. Don't miss out on this exclusive opportunity!
You are welcome to send your enquiry via the form below.
The Holiday Tours

Travel Safety Promise
Holiday Tours unifies a wide spectrum of travel safety services to ensure the wellbeing of our travellers. Travelling with Holiday Tours means having a reliable partner you can count on to take care of things that are truly important from planning to returning.
Whether you are a travel manager or a traveller yourself, we promise we will be there for you every step of the way so you can travel with confidence.
PLAN YOUR NEXT TRIP WITH US
Find the latest travel and health regulations and regulations for your trip with our travel tool.
*If you have a special status (e.g., student, health, diplomatic, etc.), please review the travel news page provided by IATA. You can also visit the passport, visa and health information page to confirm that your terms are in accordance with the regulations of your destination country.
*This information is compiled, monitored and provided independently by Visa Run Inc. (dba Sherpa) from sources selected and monitored by Sherpa. It is only made accessible here by Holiday Tours for your convenience. Holiday Tours does not guarantee the accuracy or reliability of either this information or Sherpa's verification processes, for which please refer to Sherpa. As such, Holiday Tours does not accept liability or responsibility for any omissions, errors or inaccuracies in this information, which may also change at any time. The dynamic nature of local responses to COVID-19 increases the risk of information being outdated or inaccurate. It is your responsibility to independently inform yourself of any actual restrictions or requirements that may apply at your origin, destination or transit locations when you travel. This webpage is made available to you on the basis that you have accepted these terms.