Winter can be a gloomy time with dark skies and rain or snow, but there are plenty of winter wonderland destinations around the world, especially in Europe and the United States, where they know how to do winter right.
Instead of small, quiet towns, fly yourself to beautiful European mountains covered with snow, magical frozen lakes, and Christmassy cities like Germany, as these snowy travel getaways will make you feel like a kid again.
Sure, hiding under a thick throw with a huge mug of hot chocolate over Christmas movies sounds so cosy but heading to winter holiday destinations isn't all bad, especially when you're with friends and family. Let us help you grace through this cold season and into these European and American winter destinations that you will not regret visiting.
Winter Wonderland Destinations Around The World
#1 Zermatt, Switzerland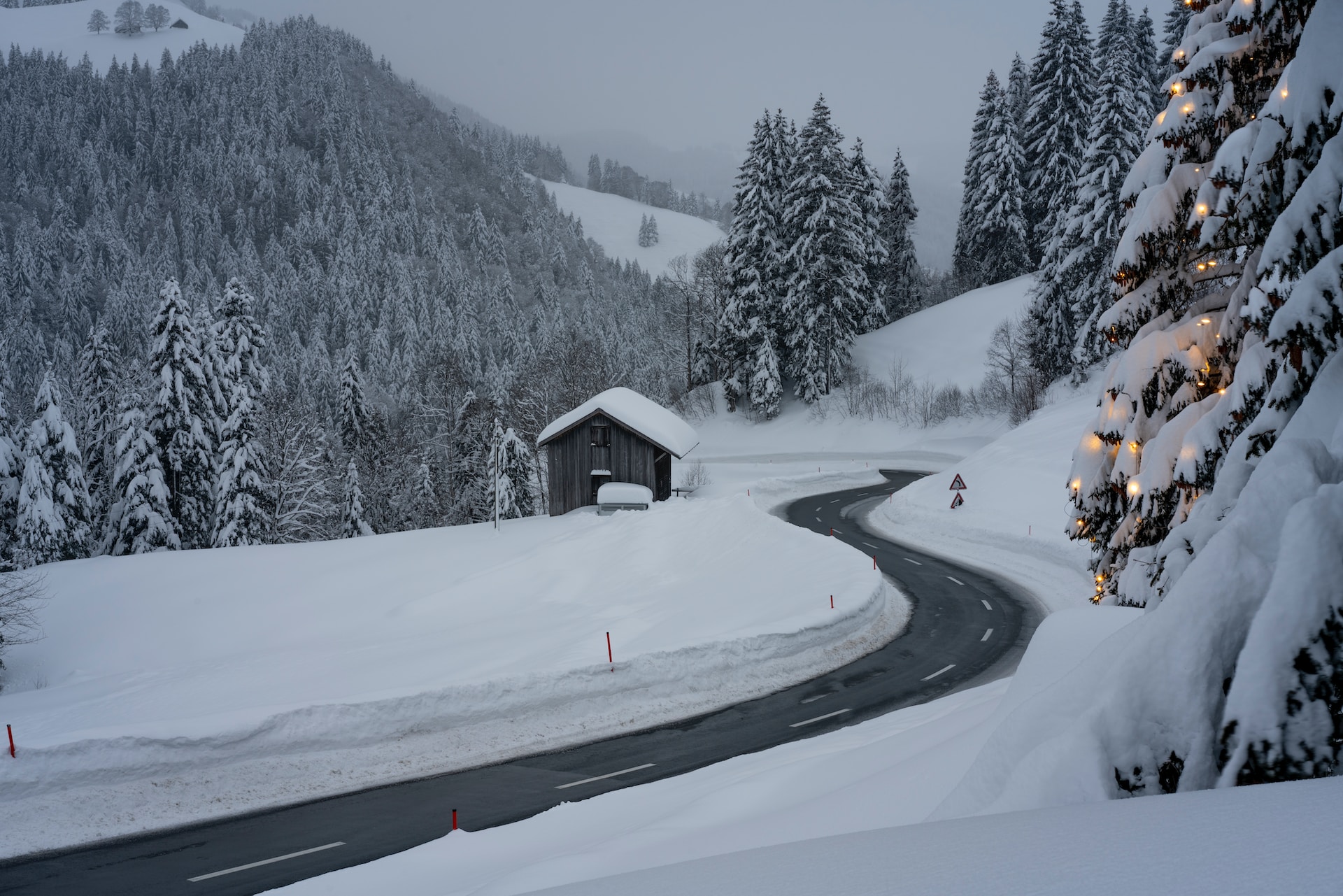 This charming Swiss city, nestled in the heart of the European Alps, transforms into a winter wonderland during the cold season. Zermatt, a picturesque small town located in the Swiss Alps, captivates visitors with its enchanting snowy landscape. A unique feature of Zermatt is the absence of automobiles within the town, creating a delightful ambience that particularly appeals to romantic couples.
In Zermatt, you'll discover a handful of exceptional restaurants, bars, art galleries, and shops, offering a variety of ways to spend your days. As a backdrop to this idyllic village, the majestic and world-renowned Matterhorn mountain stands proudly, inspiring artists, filmmakers, poets, and mountaineers with its breathtaking beauty. Additionally, Zermatt boasts the Matterhorn Glacier Paradise, the highest ski resort in Europe, guaranteeing year-round snow for skiing enthusiasts. Beyond skiing, you can partake in hiking adventures or take a scenic ride on the Gornergrat Bahn, ascending to 3,089 meters above sea level. For those seeking relaxation, there are also spa facilities where you can unwind and stay warm during your visit.
#2 Saariselka, Finland
Finland has always been known to be one of the world's most acclaimed winter wonderland destinations. If you are longing for some snowy travel getaways, then Saariselka is the town you'd want to be in.
Notably, Saariselka offers the breathtaking opportunity to witness the mesmerizing Northern Lights. For an unparalleled experience, consider staying in a cosy glass igloo, allowing you to bask in the splendour of the Aurora Borealis from the comfort of your cabin, ensuring you stay warm while immersing yourself in nature. Furthermore, you can start your day with an ice fishing excursion, with the possibility of catching something delightful for lunch.
Adventure enthusiasts will find a host of exciting activities to partake in. Embrace the thrill of a snowmobile ride through the city and immerse yourself in Finnish culture. Spend quality time with the charming huskies and reindeer, or take a delightful sleigh ride through the snow-covered landscape. And for the ultimate icy adrenaline rush, don't miss the opportunity to try ice kart racing on a frozen track – a truly cool experience (pun intended).
With the chance to witness the Northern Lights, indulge in a glass igloo stay, and enjoy thrilling activities like ice kart racing, Saariselka emerges as a perfect winter holiday destination that deserves a spot on your bucket list.
#3 London, England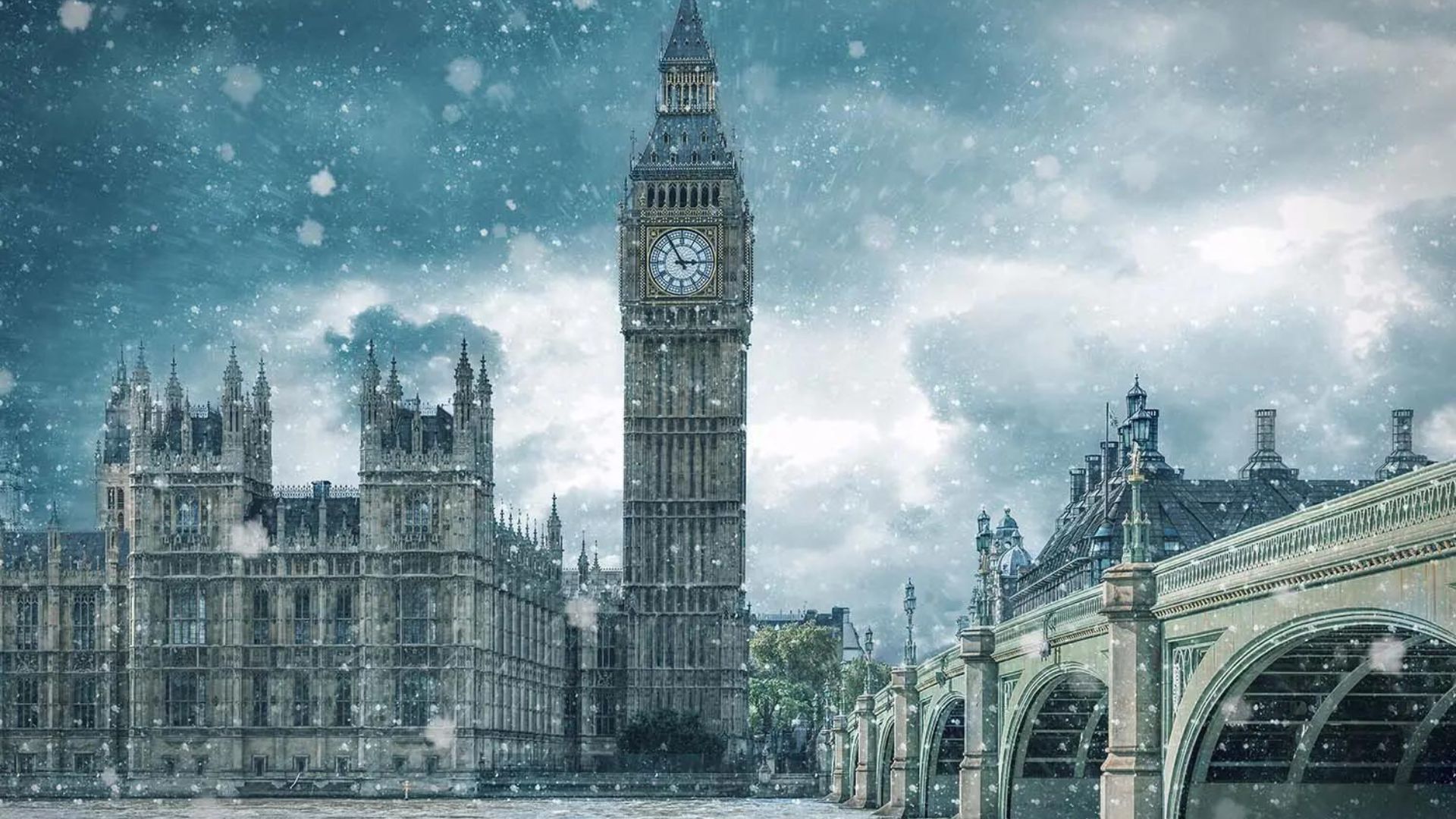 Should we even surprised that England is on the list of winter wonderland destinations? Especially London, this city is definitely for you if twinkling lights and festive cheers are your cup of tea. December is one of the best months to visit London, as the city slowly builds up to Christmas.
Londoners embrace the festive season and decorate their home windows and stores, as well as the streets with sparkling lights. Also, Christmas markets will be set up along the Southbank and in Leicester Square.
There are also ice skating rinks at some of the major historical sites like the Tower of London and the Natural History Museum. If you're travelling to London for a day only, don't worry as you can still see most of the city, and the sites and experience the city's magical winter charm.
A leisurely stroll through Hyde Park might lead you to stumble upon London's Winter Wonderland festival, replete with festive stalls offering gifts and delectable cuisine, as well as thrilling rides and, of course, encounters with the iconic figures in red suits.
Perhaps the most enticing aspect of winter in London is the cosy ambience that ensues when restaurants and pubs kindle their fireplaces, creating an atmosphere so inviting that leaving becomes a challenge. Unless, of course, you're inclined to attend a show or musical at one of the celebrated West End theatres. Undoubtedly, experiencing London during the winter season is a remarkable and unforgettable journey. Be sure to include this splendid city on your list of winter holiday destinations.
#4 Prague, Czech Republic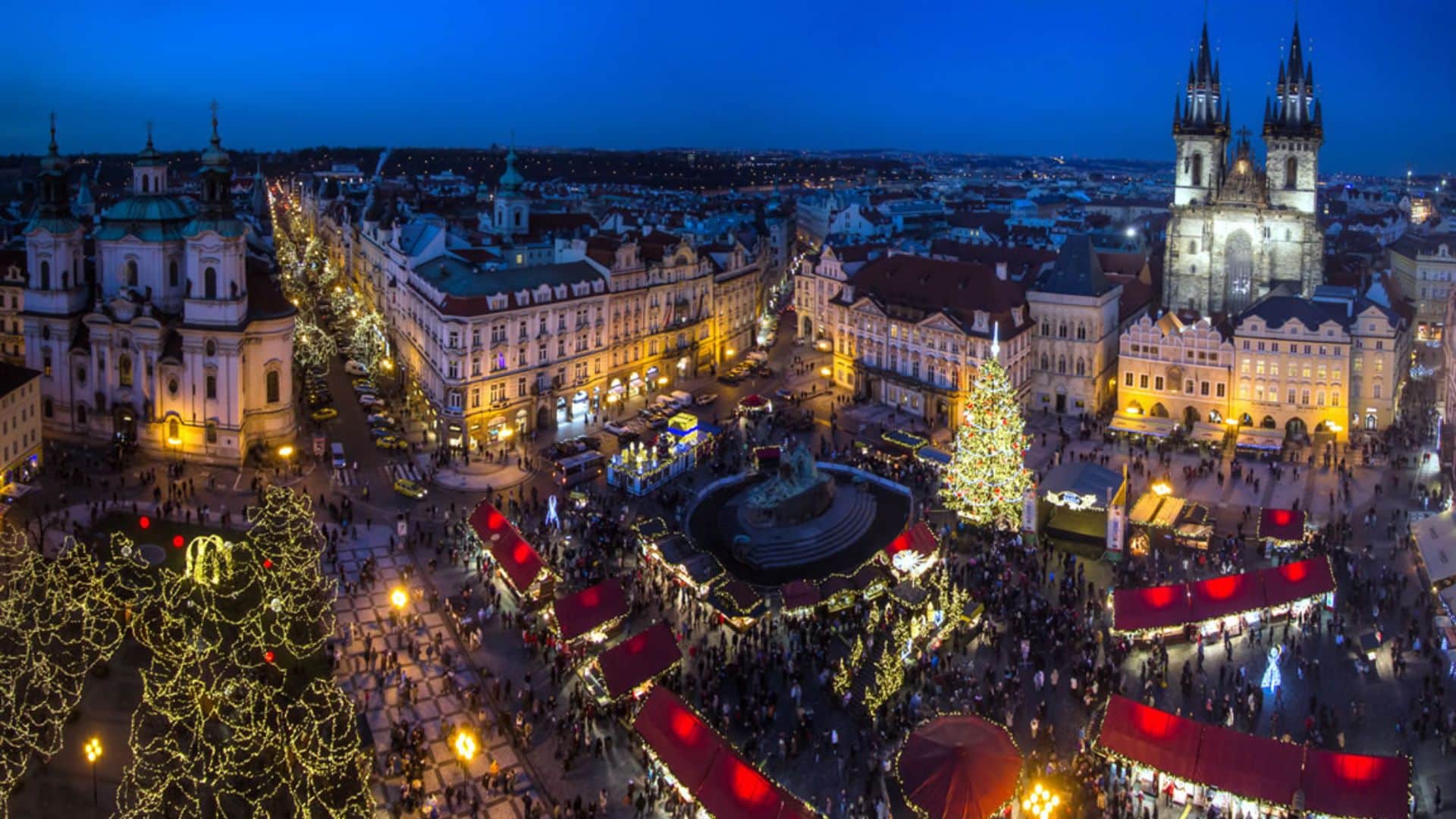 Prague is an exceptional choice for a winter holiday destination, especially when the city is blanketed in snow, making it the most picturesque time of the year. You'll be treated to a breathtaking sight of Prague's numerous spires and rooftops glistening under their snowy covers. An absolute must-do is taking an evening stroll along Charles Bridge, one of Europe's most renowned bridges, with snow gently descending around you, creating a serene and magical atmosphere.
When in Prague, you've got to visit the Christmas markets during winter. The city will host several Christmas markets every year from 1 December until 6 January. You should head to Old Town Square where the most popular and largest Christmas tree is at.
Consider staying in the Stare Mesto district in Prague, as it offers an immersive holiday experience. Don't forget to explore the smaller markets around the Square of Peace. Even in the cold, you can warm up in the city's cosy cafes and enjoy a hot cup of coffee. Additionally, take this opportunity to encounter the whimsical statues that have made Prague's streets famous, adding a unique and memorable aspect to your visit.
#5 Québec City, Canada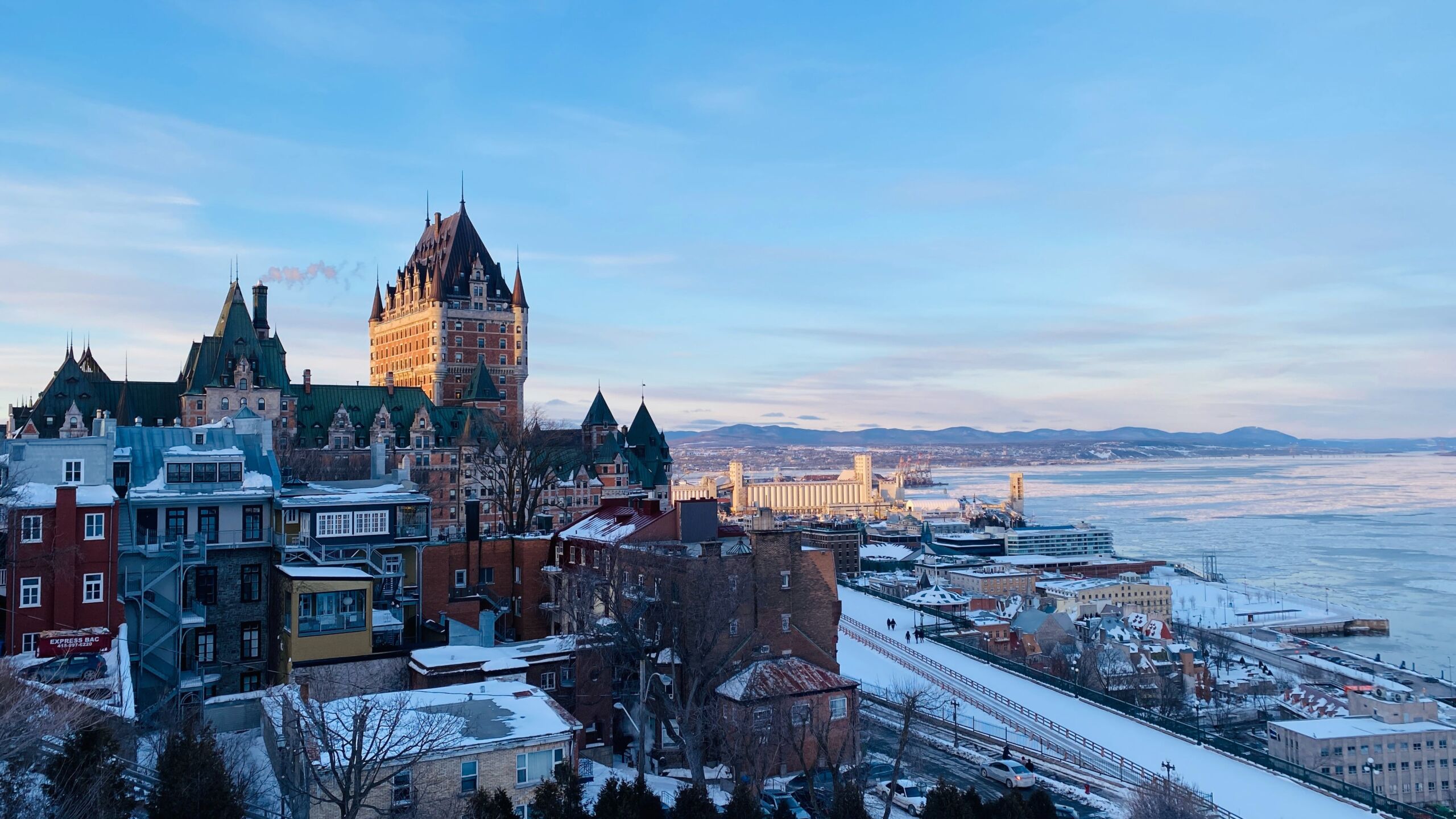 Québec City stands out as one of the most enchanting and urban winter destinations on your travel list. Despite the frigid temperatures and heavy snowfall, the city exudes a mesmerizing charm during this season. So bundle up, keep warm, and embark on an immersive journey through every corner of Québec City.
As an ancient city dating back to 1608, Québec emerges as the quintessential Canadian winter wonderland. Nestled along the shores of the grand Saint Lawrence River in the French-speaking province, the city's character is defined by its stone buildings and cobbled streets. Its aesthetics are nothing short of Instagram-worthy, with charming decorations like wreaths and Christmas lights adorning the streets.
While in Québec, your itinerary should include ice skating at Place D'Youville, exploring the festive Christmas markets, and experiencing the vibrant Quebec Winter Carnival.
#6 Toronto, Canada
Living in Toronto is like a dream come true for most. Canada itself is known for its long, cold winter days, as the country becomes a paradise, one of the winter wonderland destinations from coast to coast during the snowy season.
In Toronto, the arrival of snow can happen as early as December, just in time for the iconic Toronto Christmas Market nestled in the Distillery District. This festive market serves as the perfect backdrop to immerse yourself in the holiday spirit. Here, you can discover an abundance of gifts, festive decorations, and other Christmas delights while being serenaded by carolers, taking a spin on the Ferris Wheel, indulging in giant turkey legs, and sipping mulled wine to keep warm.
Like any other city, Toronto offers an array of outdoor skating rinks for your enjoyment. If you're in the mood for ice skating, head to the Nathan Phillips Square City Hall skating rink. If you relish the chill in Toronto, take the opportunity to embrace winter and venture to the outdoor Scandinavian spas just outside the city. Here, you can luxuriate in a heated pool while watching snowflakes gracefully descend, creating a truly magical and relaxing experience.
#7 Banff, Canada
It seems like Canada is the country to go to if you are a huge fan of the winter season, and the snowy season in Banff National Park, Alberta – Canada's oldest national park – is one of the best-known and most visited winter destinations in Canada. With the snow-capped Canadian Rockies that surrounds the Banff town site, everyone in the town would be amazed by the frosty beauty.
Banff comes equipped with world-class downhill ski hills all over the park and as close as five minutes from town, Banff makes it one of the most perfect winter holiday destinations. Not in the mood for skiing? No worries, as there are plenty of winter activities you can still do that are suitable for all ages.
Imagine ice-skating within a snow globe of shimmering peaks—a memory to treasure for a lifetime. Family-friendly snow tubing, guaranteed to elicit childlike excitement, will deepen your love for the winter season. Don some snowshoes, winter boots, or cross-country skis for a tranquil sightseeing expedition. As the day draws to a close, savour a hearty meal at one of Banff's exceptional restaurants. Conclude your evening by immersing yourself in Banff's natural hot springs or unwinding in the heated outdoor pool at the Fairmont Banff Springs, and then retire to your accommodations for a well-deserved rest.
#8 Jackson Hole, Wyoming
Travellers who relish the thrills of winter skiing should make their way to Jackson Hole in Western Wyoming, a destination that distinguishes itself through its wild, rugged beauty and world-class skiing, drawing adventurers from across the globe. Jackson Hole finds itself nestled amid the breathtaking Grand Teton and Gros Ventre mountain ranges, offering a harmonious fusion of wilderness and winter sports for all.
If you're looking for something more challenging, then you should head to the legendary Jackson Hole Mountain Resort. It is renowned for its challenging slopes, deep powder, and breathtaking terrain, making it a haven for all expert skiers and snowboarders alike.
Jackson Hole offers a wealth of winter activities beyond snowboarding and snowmobiling, including wildlife safaris in Grand Teton National Park. The winter season in Jackson Hole presents a diverse array of experiences, making it an exceptional destination for embracing the season.
Adults and children alike can find plenty of enjoyment in Jackson Hole. Kids will delight in the mountain coaster and snow tubing at Snow King Mountain. Don't miss taking them on a visit to the enchanting Jackson Town Square, renowned for its iconic antler arches that adorn every corner.
Beyond its skiing and snowboarding allure, Jackson Hole exudes a warm, inviting ambience. The town exudes a certain charm, with its wooden boardwalks, vibrant après-ski scene, and historic storefronts dotting the landscape. There's an abundance of activities to indulge in within this enchanting town, so even if skiing isn't your preference, you can still savour a relaxed and unhurried visit here.
#9 Hokkaido, Japan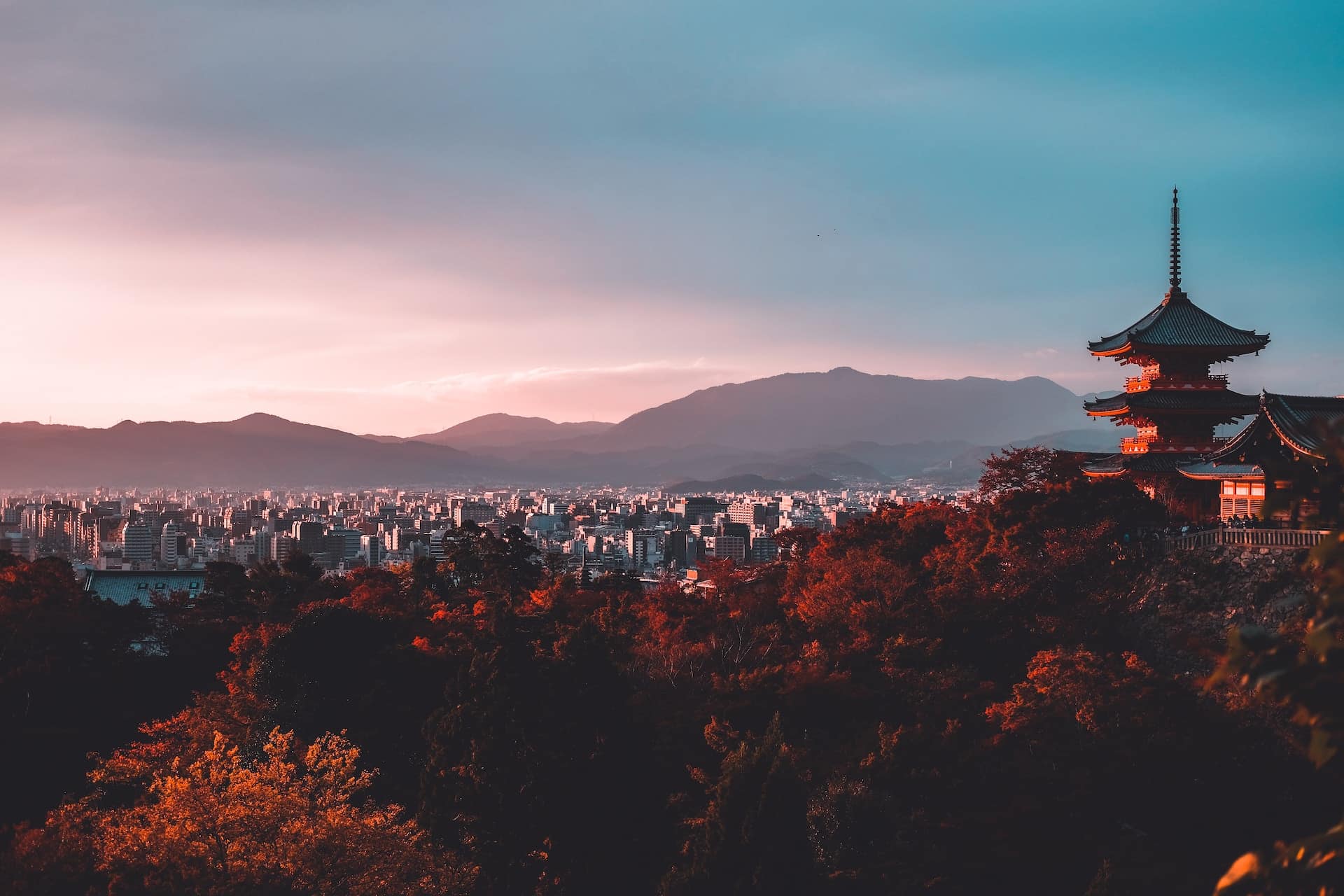 To complete our global journey, a must-visit destination in the Far East is the Club Med Japan Resorts, nestled in the picturesque landscapes of Tomamu and Sahoro, both located on the stunning island of Hokkaido.
Tomamu Mountain, spanning an impressive 145 hectares, offers an exhilarating escape for winter enthusiasts with its pristine, powdery slopes just waiting to be explored. Beyond the thrill of skiing and snowboarding, prepare your taste buds for a remarkable culinary adventure. The region promises fresh, succulent seafood, premium Wagyu beef, and locally brewed spirits, ensuring that your visit is a delectable exploration of Japanese cuisine.
For those seeking a more serene and culturally immersive experience, Sahoro beckons with open arms. Here, you can dive into the rich tapestry of Japanese culture or opt for a tranquil horseback riding adventure, tailored to your preferences and offering a distinct sense of relaxation and fulfilment. Your journey in Hokkaido promises a diverse array of experiences, whether it's the adrenaline rush of Tomamu or the cultural richness of Sahoro.
#10 CHINA
China, a country of immense geographic and cultural diversity, boasts a multitude of experiences to savour throughout the winter season. With its vast expanse and contrasting landscapes, there's something to captivate every traveller. Here, we explore a selection of enchanting destinations and activities that beckon you to embrace the wonders of winter in China.
Visit the Harbin Ice and Snow Festival – one of the largest and most spectacular winter festivals in the world. It is held in the city of Harbin, in northeastern China, every year from January to February. The festival features massive ice sculptures, snow slides, ice skating rinks, and other winter activities.
China is home to some of the best skiing in the world, with a variety of resorts to choose from, including Nanshan Ski Resort, Yabuli Ski Resort, and Changbaishan Mountain Ski Resort. The Himalayas offer stunning scenery and challenging slopes for skiers of all levels.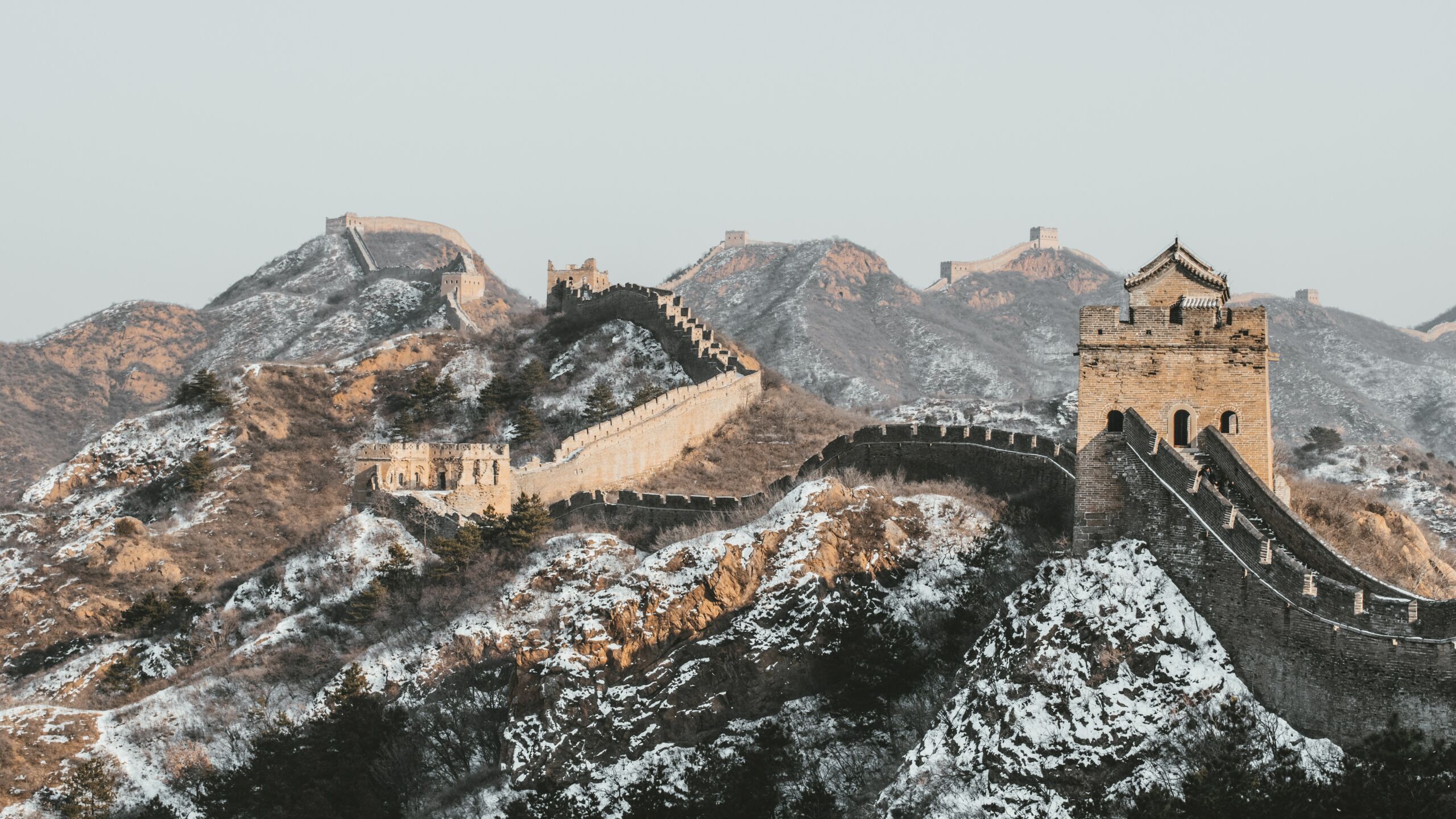 Don't forget the iconic Great Wall of China which is a must-see for any visitor to China. In the winter, the wall is often covered in snow, making it an even more impressive sight. You can visit the Mutianyu section of the wall, which is less crowded than the Badaling section.
For the adventurous, Inner Mongolia is a vast region in northern China that is home to grasslands, deserts, and mountains. In the winter, you can go on a dog sledding tour through the snow-covered landscapes. It is a unique and exciting way to experience the region.
In the realm of winter travel, these enchanting destinations truly stand as a testament to the beauty and allure of the snowy season.
From the pristine landscapes of Banff and the cultural richness of China to the exhilarating slopes of Jackson Hole, each place offers a distinct and unforgettable experience. These winter wonderland destinations are not merely a testament to nature's transformative power but also a reflection of the human spirit's ability to create, celebrate, and appreciate the magic of winter.
LET US HELP YOU FIND THE BEST WINTER WONDERLAND DESTINATION.
You may also be interested in: