Italy, a country with a name evocative of romance, history, and culture, needs no introduction. Yet, beyond its iconic cities of Rome, Venice, and Florence, lie hidden gems waiting to be discovered.
This Italy travel guide explores the lesser-known corners of the country, taking you off the beaten path to discover hidden gems around Rome, Sorrento, Capri, and Sicily.
From the charming hilltop villages of the Amalfi Coast to the ancient ruins of Sicily, Italy has something to offer every traveller. So, come along and let us help you plan your dream getaway to Italy!
Andiamo!
Italy Travel Guide – From Rome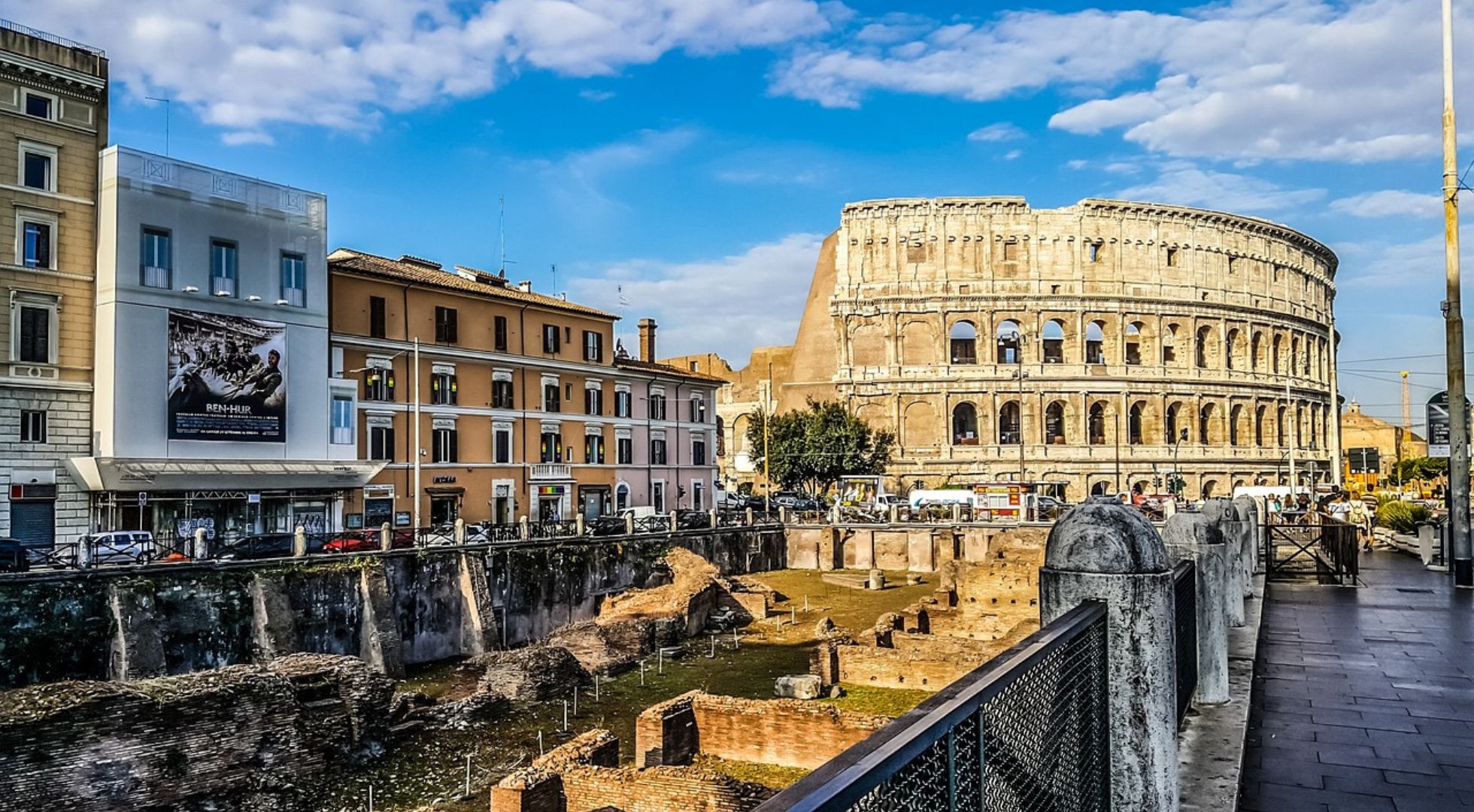 The best way to start any Italy travel is to visit Rome first then make your way down through Southern Italy. When in Rome, the 'Eternal City', you must see the legendary amphitheatre in the Roman world, the Colosseum which is located in the Historic Centre. Known to house a capacity of 50,000 spectators, this arena has seen historical gladiator combats and Roman games.
While you're there, the Roman Forum is not to be missed too. Still standing at the centre of the city of Rome, you'll see ruins of several important ancient government buildings and a marketplace. If you're a history buff and need the full historical facts experience, it's recommended to opt for a guided tour.
Towering 40 metres above the Roman Forum is the Palatine Hill, one of the places to go in Italy that's an archaeological site believed to have been founded by Romulus and Remus. It features the Domus Flavia palace, the modestly-built House of Livia, the House of Augustus, and the Farnese Gardens, one of the first botanical gardens in Europe.
Piazza del Campidoglio also known as Capitol Square is the work of Michelangelo himself, symbolising the political and religious heart of Rome. There you can see the Palazzo Nuovo or New Palace, where you can visit Capitoline Museums and the Museum of Art and Archaeology.
Of course, you can't go to Italy without seeing The Pantheon with your own eyes, the most preserved ancient monument in Rome. Originally a temple and became the burial ground of tombs for famous artists such as Raphael, and kings such as Victor Emmanuel II.
Located in the heart of the historic centre is the most beautiful and well-known square, the Piazza Navona. Perfect for a pit stop to enjoy a cup of coffee or even better gelato, while admiring the three famous fountains there.
The Fontana dei Quattro Fiumi
The Fontana del Nettuno
The Fontana del Moro
A definite must on any Italy travel itinerary is the smallest country in the world, the Vatican. It's truly a world of its own featuring iconic landmarks such as Saint Peter's Square Saint Peter's Basilica, The Vatican Museums, and The Sistine Chapel.
Hidden gems – Rome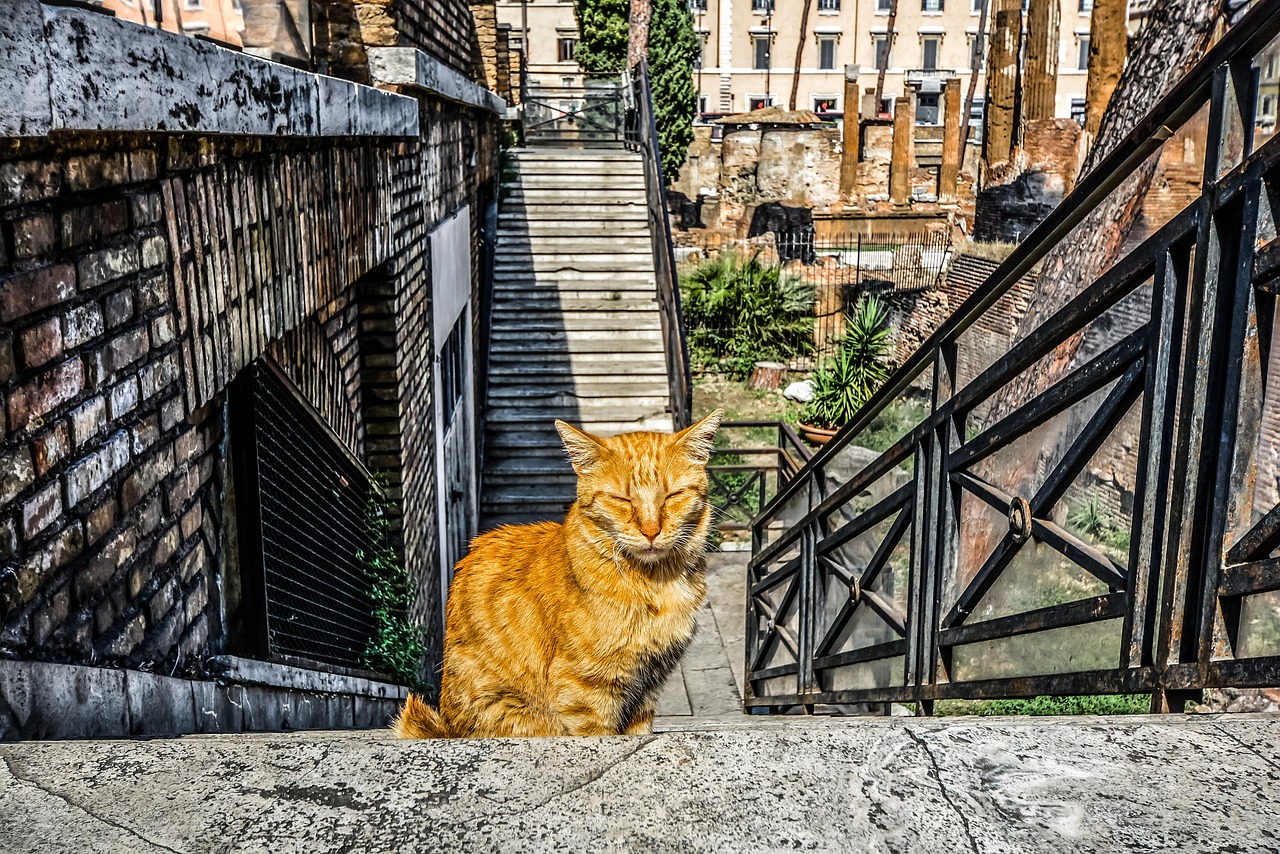 Take a break from the main attractions and check out Trastevere, a lesser-known but funky and bohemian district in Rome. Explore this charming neighbourhood with an outdoor food market on Piazza di San Cosimato, plenty of restaurants and wine bars, old-timey shops, boutiques, and craft shops.
Here are some things to do in Trastevere:
Visit the Piazza di San Cosimato: This lively square is home to an outdoor food market, where you can find everything from fresh produce to prepared foods. It is also a great place to people-watch and enjoy a drink or meal at one of the many cafes and restaurants.
Explore the cobblestone streets: Trastevere is a great neighbourhood to wander around and get lost in. Be sure to check out the Via del Moro, which is known for its narrow streets and medieval architecture.
Shop for souvenirs: Trastevere is home to a variety of unique shops, selling everything from handmade jewellery to vintage clothing.
Have dinner at a traditional trattoria: Trastevere is known for its excellent food scene. Be sure to try some of the local specialities, such as pasta alla carbonara and saltimbocca alla romana.
Enjoy a drink at a wine bar: Trastevere is also a great place to enjoy a glass of wine or two. There are many wine bars to choose from, so you are sure to find one that you like.
Here's one for cat and animal lovers alike. Just a few blocks from the Pantheon is the Torre Argentina Cat Sanctuary in Rome. Located at the Largo di Torre Argentina, the ruins of four temples and Pompey's Theatre serve as home to many colonies of stray cats since 1929 when the site was excavated. The cats are looked after by volunteers and the shelter.
Italy Travel Guide – Sorrento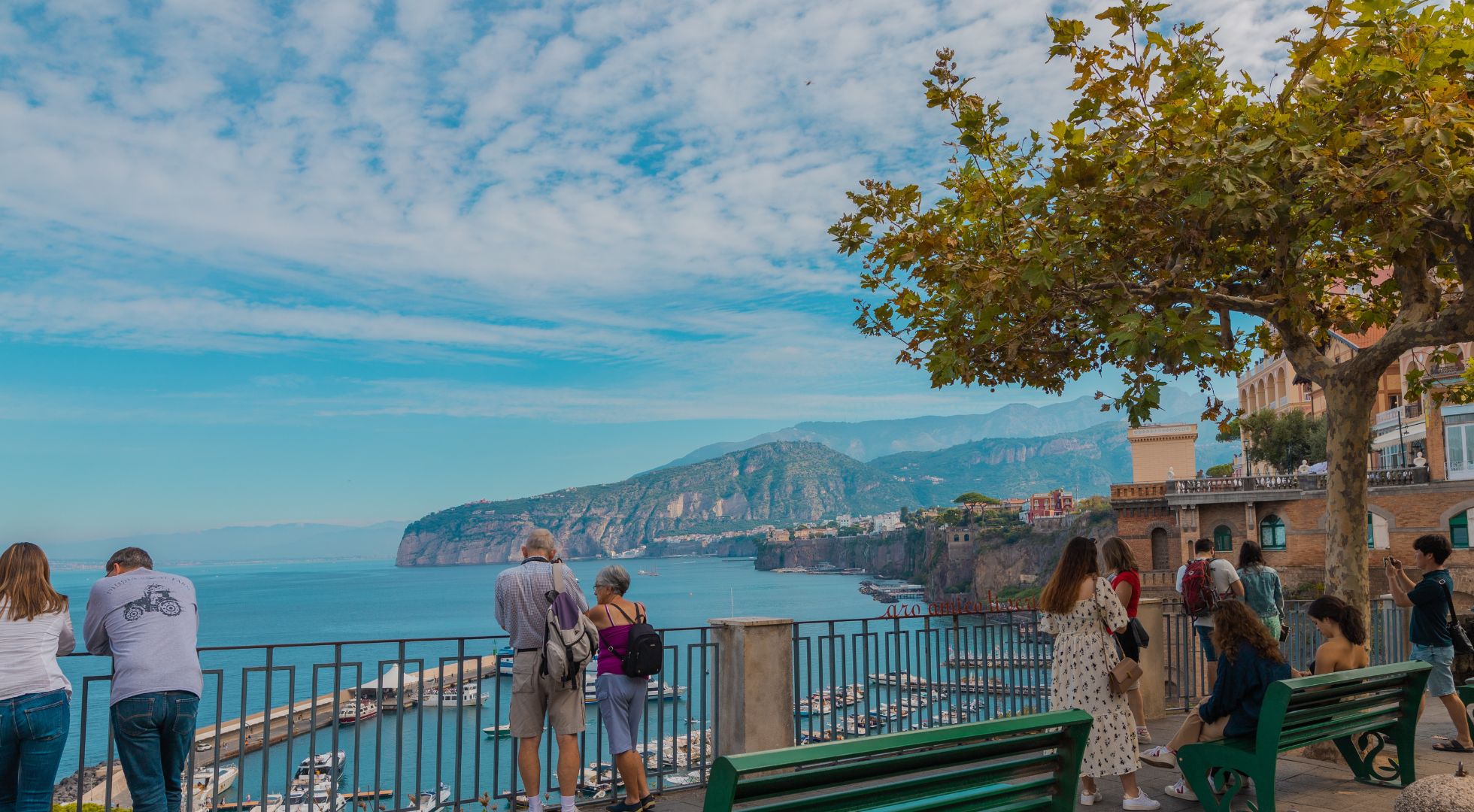 Making our way down to Southern Italy, the coastal town of Sorrento (not too far from Naples) is known for its citrus fruits and abundance of lemons. The locals keep the lemon well cultivated into their culture which explains where the famous limoncello liqueur comes from.
As one of the places to go in Italy, Sorrento is a walkable city with a ton of shops and restaurants to check out. Being right by the water plus a fishing village called Marina Grande, means Sorrento has excellent seafood.
The great thing about Sorrento is the beach clubs that lead you right into the clear blue waters. Some notable ones to keep in mind include:
Marina Grande Beach: this famous fishing village also has a small volcanic sand beach.
Puolo: an area popular with locals for its public beach called Puolo Beach, and the Blumare Beach Club which is a private beach.
Take a walk to the Sorrento Lift to catch a breathtaking view of Mt. Vesuvius across the Gulf of Naples during sunset.
From Sorrento, you can take a ferry to visit the must-see Positano and Capri (we'll talk more about Capri soon). If you get the chance, day trips to Pompeii and Herculaneum are also doable to add to your Italy travel plans. Pompeii is the larger site to explore and Herculaneum is smaller making it easier to discover the remains of the site.
Hidden gems in Italy – Sorrento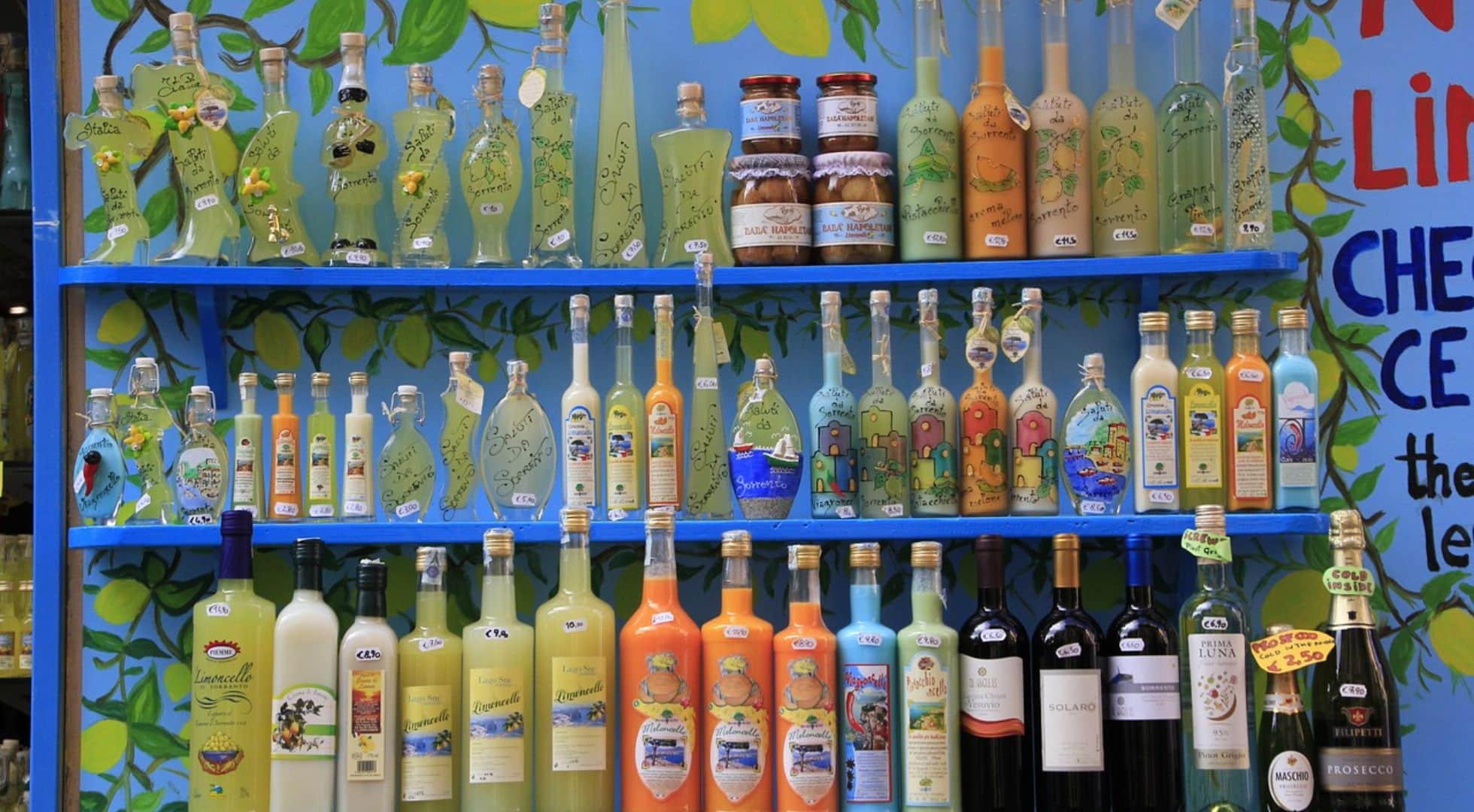 Along the Sorrento peninsula lies a hidden gem called Bagni della Regina Giovanna. It was once home to the Queen of the Kingdom of Naples. Surrounded by rocks, there's a lagoon-like swimming hole that connects to the sea by an arch.
When life gives you lemons, you must visit the Lemon Grove in Sorrento, after all, it is the land of lemons! A lesser-known attraction where you can soak in that refreshing zesty fragrant air and enjoy sampling the taste of limoncello liqueur and other lemon delights made from Sorrento lemons. Take a guided tour of the lemon trees and get to know the history and cultivation behind Sorrento's biggest export.
Quite often overlooked by tourists but worth considering as one of the places to go in Italy, is Museo Correale Di Terranova. This museum in Sorrento is a beautiful example of Neoclassical architecture and houses a fantastic collection of art and decorative arts, such as paintings, sculptures, furniture, and ceramics. The gardens are filled with citrus trees and come with a view of the Gulf of Naples.
Italy Travel Guide – Capri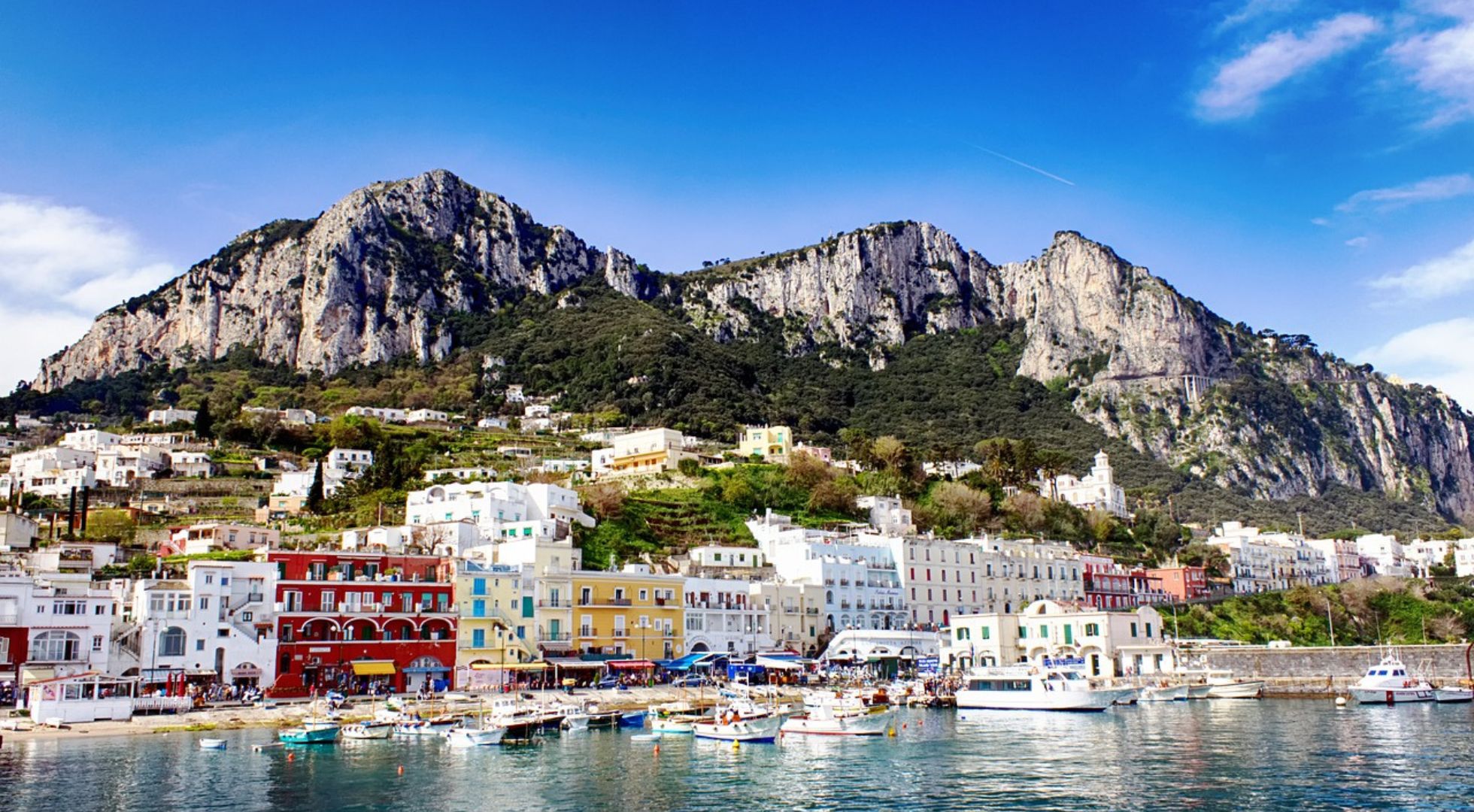 Next up on our Southern Italy adventure is the island of Capri with its dreamy and breathtaking beauty, elegant ambience, and rich history. From its dramatic cliffs and sparkling waters to its charming villages, there's no shortage of incredible experiences to be discovered for everyone. You can get to Capri from Naples or the Amalfi Coast by ferry, or opt for an organized boat tour. Staying in Capri can be fairly expensive so the idea of doing a day trip from Sorrento to Capri is always a popular alternative.
The Blue Grotto or Grotta Azzurra is undoubtedly one of Capri's most iconic natural wonders. Take a boat tour from Marina Grande to see this amazing sea cave, where the sunlight creates an ethereal blue glow on the water's surface illuminating the cavern. A magical Italy travel experience to say the least.
If you want to feel on top of the world with panoramic views, take the chairlift to Monte Solaro, a mountain on the Capri island with an elevation of 589 m above sea level looking over the bay of Naples, the Amalfi coast, and Capri Town.
Explore Capri Town, the island's bustling hub. Stroll along the designer boutiques on Via Camerelle, stop by quaint and charming cafes for a cup of coffee, and soak up the lively atmosphere at the Piazzetta.
Don't forget to visit the beautiful botanical garden on the island of Capri, Gardens of Augustus (​​Giardini di Augusto) for spectacular views of the Faraglioni rocks and the Mediterranean. You'll also get a view of the famous winding walkway Via Krupp.
A short bus ride or taxi ride from Capri Town, Anacapri is one of those places to go in Italy where it's a quieter and more laid-back part of the island. From here you can ride the chairlift to the summit of Monte Solaro, or wander through the charming and main shopping street of Via Giuseppe Orlandi. Explore Villa San Michele, the former home of Swedish physician Axel Munthe known for having an incredible view of the Bay of Naples, and a 3,200-year-old Sphinx statue overlooking the coast.
Hidden gems in Italy – Capri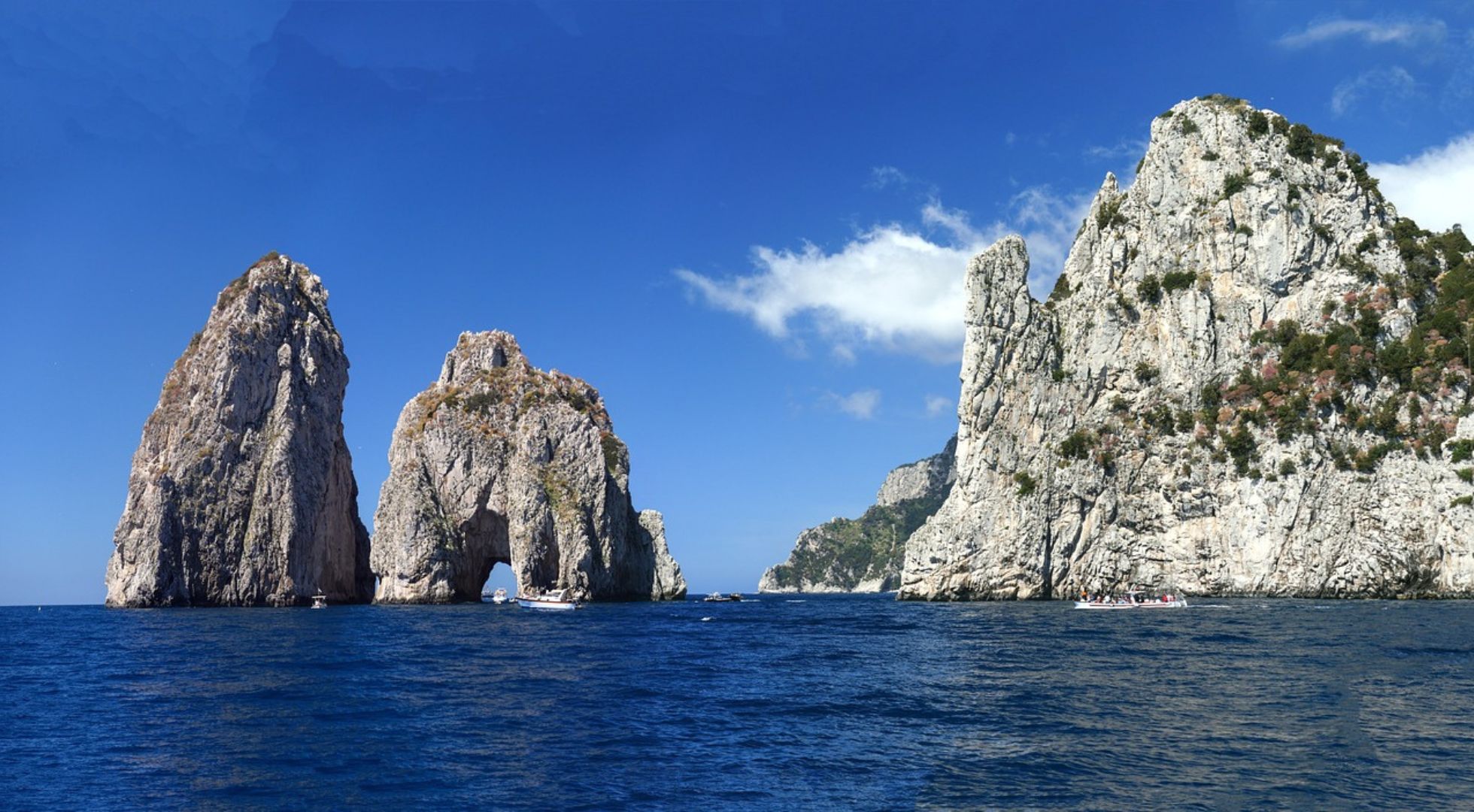 Just below the Gardens of Augustus, the Marina Piccola is tranquil and perfect for taking a dip in the Capri's crystal clear waters. Away from the crowds, you can relax on the pebble beach, indulge in fresh seafood at beachfront restaurants, and even enjoy views of the Faraglioni.
If you're keen on learning about the past, Capri has a rich history, and you can explore ancient Roman ruins like Villa Jovis, the former palace of Emperor Tiberius, perched on a cliff with commanding views. The archaeological site of Villa Damecuta is another fascinating historical attraction.
For a more local Italian experience, check out the other town of Anacapri, tucked in the countryside and more on the scenic and peaceful side of the island.
Italy Travel Guide – Sicily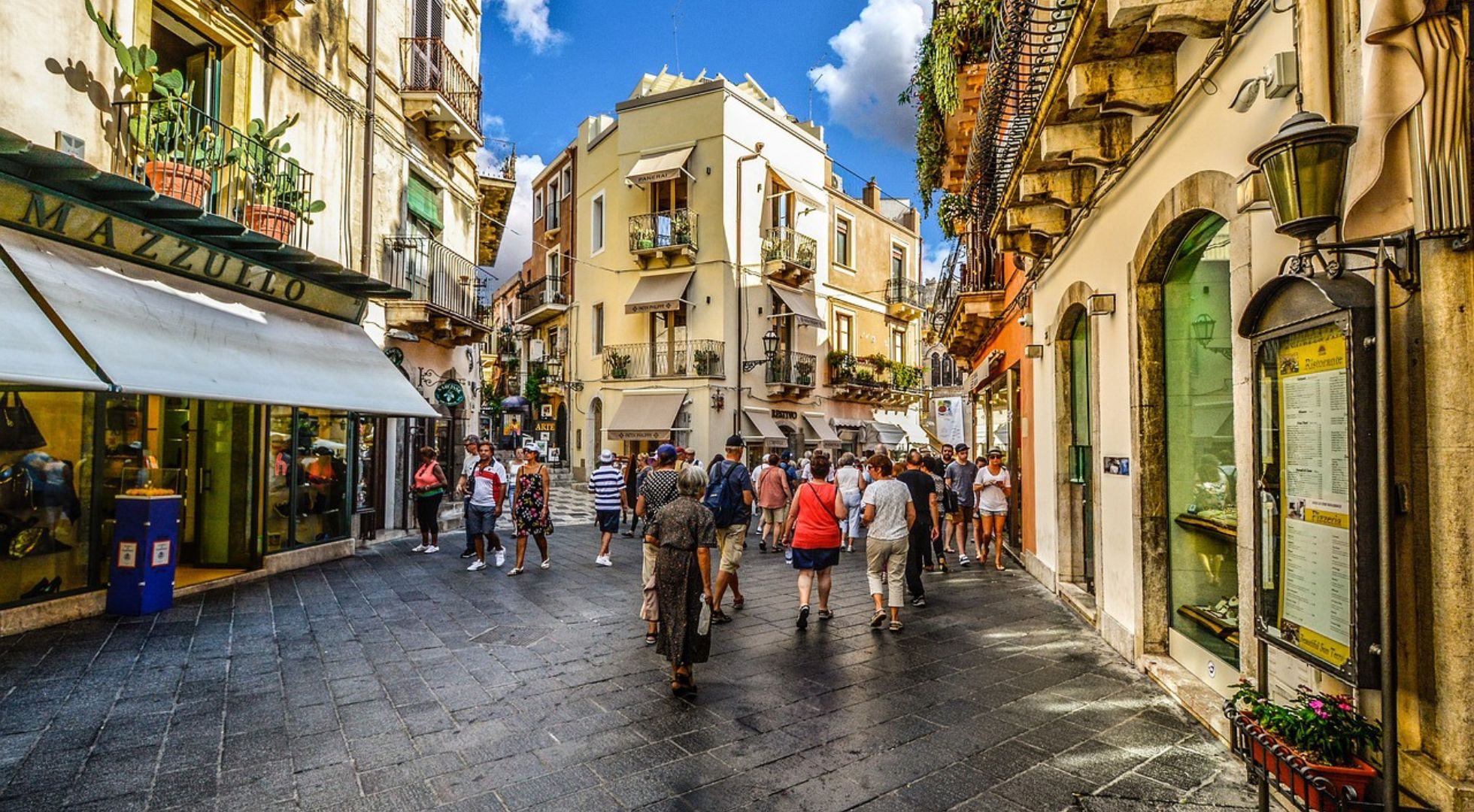 The Southern Italy journey takes us to the "toe" of Italy's "boot" in Sicily. It's Italy's largest island where ancient history and breathtaking landscapes converge with a vibrant and diverse culture. While many visitors flock to the island's famous spots, such as Taormina and Palermo, Sicily also harbours a trove of hidden gems and lesser-known attractions. Let's check out the best of both worlds in Sicily.
Palermo, the capital of the island, is high up on the list of places to go in Italy. Dive straight into some typical Sicilian culture and explore the Norman Palace, the oldest royal residence in Europe with the impressive Palatine Chapel on the building's first floor. There's also the Church of Gesu and the Church of San Cataldo. Catch some of the best views of Palermo at the top of the Cathedral of Palermo.
Take a break from sightseeing for some food and coffee at the local markets such as Ballaro and il Capo. Speaking of food, while you're in Palermo, you'll want to try the delicious Arancini (fried rice ball with ragu or there are vegetarian options), gelato with a big brioche, and of course pasta. Buon Appetito!
Taormina also known as the "Pearl of the Mediterranean" is a hilltop town on the east coast of Sicily and sits near Mount Etna, an active volcano. Go there for the famous magnificent views, sandy beaches, and the Taormina Greek Theatre. Isola Bella, a small island and its beach are also worth a visit.
At the foot of Mount Etna is Catania, the second-largest city in Sicily. If you plan to climb up to see the crater of Mount Etna up close, Catania is the ideal starting point for the volcano. Otherwise, the main places to see include Piazza del Duomo, Duomo Di Catania (a cathedral), and Faraglioni or "Cyclops rocks."
Hidden gems in Italy – Sicily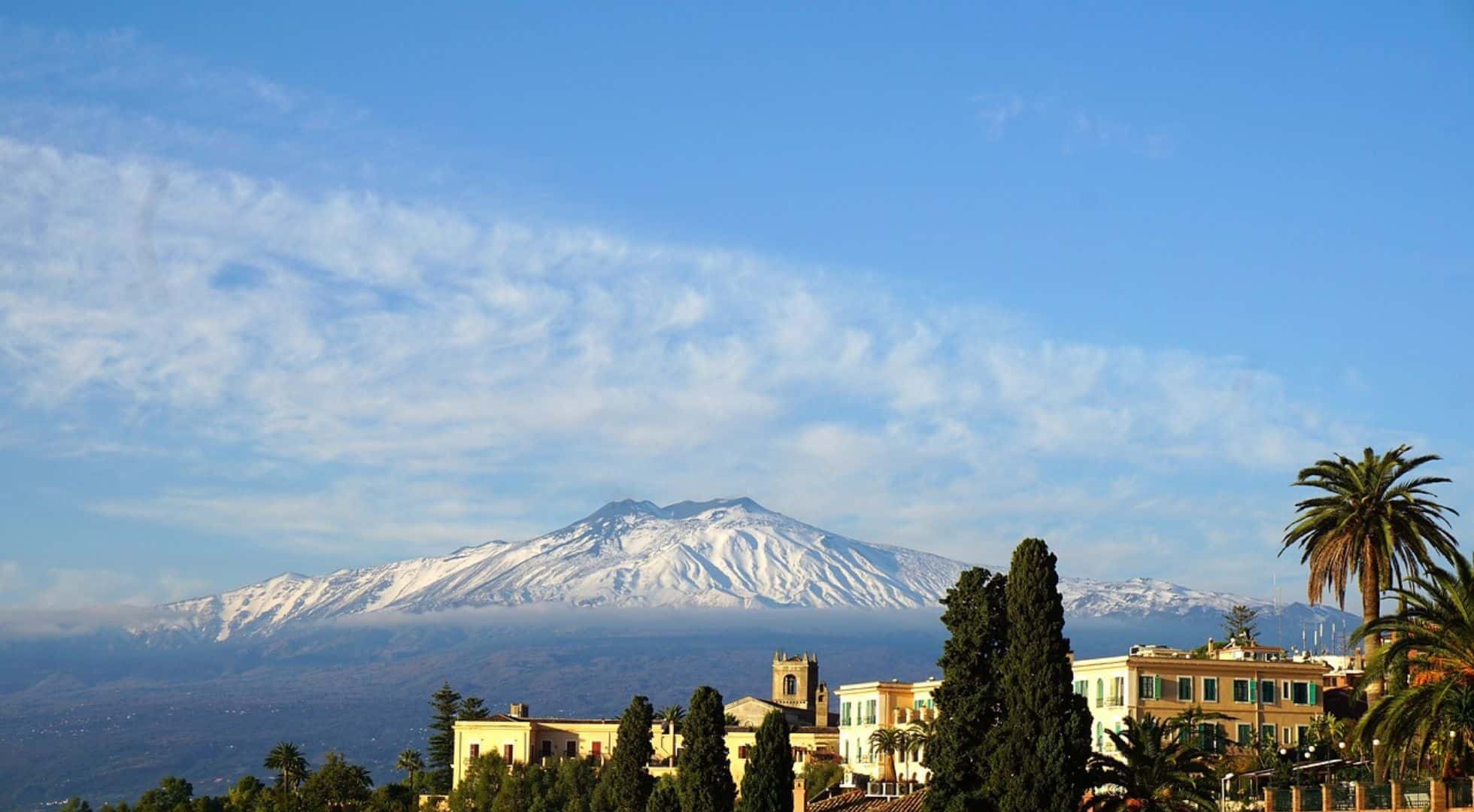 Taking you to the west coast of Italy, is the charming city of Tripani also known to serve up the best traditional Sicilian cuisine. Filled with history, culture and beautiful architecture, you can soak it all up when you walk through the cobbled streets and alleys to admire the temples, churches, and chapels that are still standing today. Some notable sights along the main street:
Corso Vittorio Emanuele
Palazzo Senatorio o Cavarretta
Cattedrale di San Lorenzo
For a more authentic Sicilian 'feel' to your Italy travel experience, Castellammare del Golfo is a small quaint seaside town an hour away from Palermo. All around the marina, you'll find plenty of restaurants, cafes, shops, gardens, and you wouldn't have guessed it, a castle.
What to do there? Lounge at the scenic beaches, go for a swim, stroll around town, sightseeing, have a romantic dinner with a view, and even check out the nightlife!
Visit Lo Zingaro Nature Reserve, a protected area with clear blue waters, rugged cliffs, and pristine beaches. Swim and relax in the Sicilian sun, or hike the coastal trail for some of the best panoramic views.
Marsala, a coastal town in western Sicily, is another hidden gem in the Southern Italy region. Famous for its sweet Marsala wine, you can visit the local wineries to taste the delightful fortified wine, and wander about its baroque historic centre where you'll find streets that'll take you through bars, bakeries, restaurants, and churches.
Italy's rich tapestry of culture, history, and natural beauty offers travellers an unparalleled experience. With its timeless charm and endless treasures waiting to be discovered, Italy remains a top destination on the bucket list of wanderers worldwide. So pack your bags, immerse yourself in la dolce vita, and let Italy's magic weave its spell on you, creating memories that will last a lifetime. Buon viaggio!
Which one of these dreamy places in Italy would you choose for your year-end holiday getaway?
You may also be interested in: