Exhilarating Journey in Club Med Snow & Ski Resorts
TAKE TO THE SLOPES WITH ALL-INCLUSIVE SNOW HOLIDAYS
The snowy mountains hold a special charm for those who are so inclined. At Club Med, you can skip the queues for your pass and head straight to skiing or snowboarding, with qualified instructors and mountain guides. Read on to see why Club Med ski resorts are unlike any other.
DISCOVER CLUB MED'S SKI RESORTS



To help you focus on your fun in the snow, your all-inclusive package includes lift passes, lessons, plus all meals included and après-ski activities for all ages.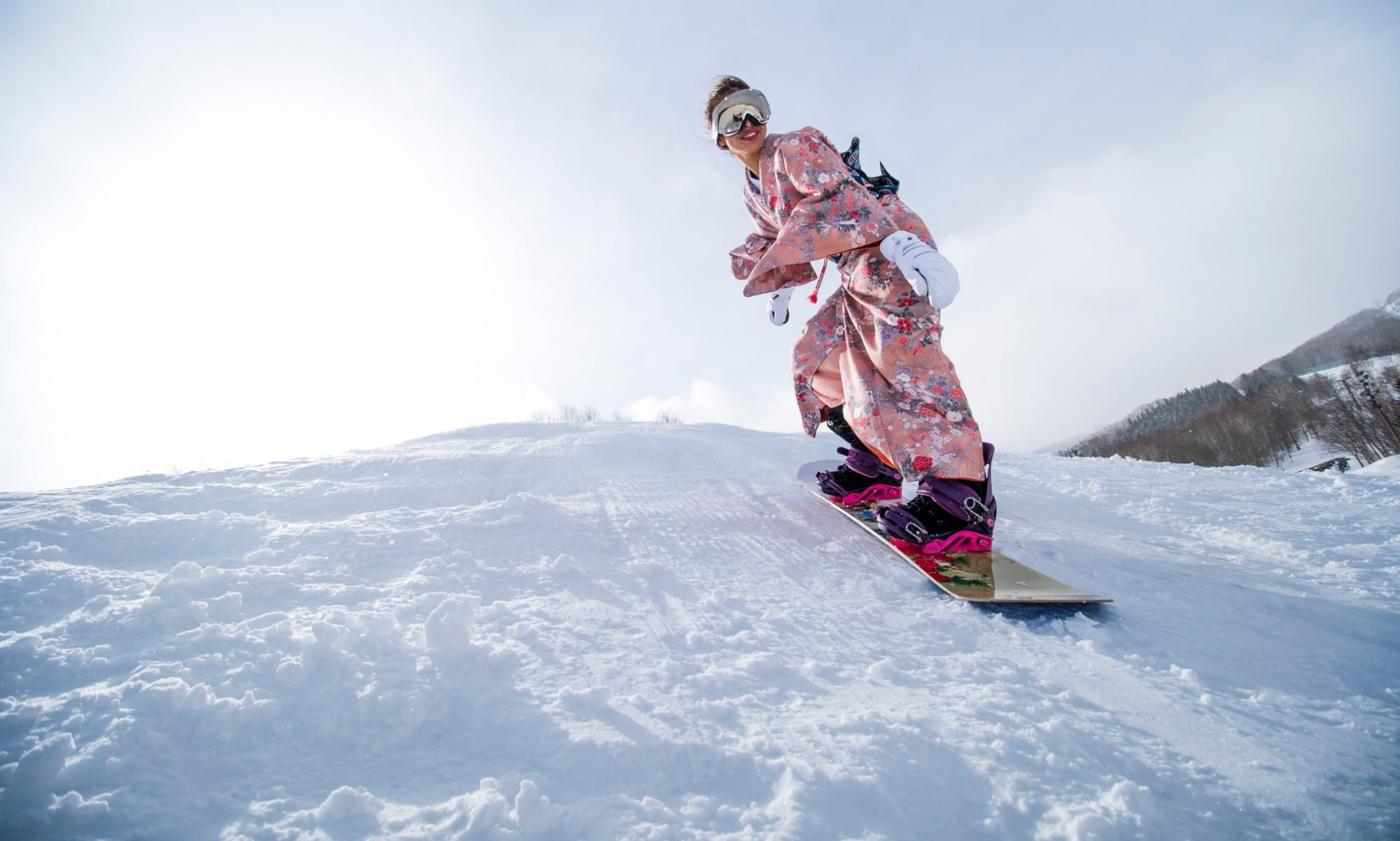 RIDE A DIFFERENT WAVE


TOMAMU, HOKKAIDO
Sprawled across 145 hectares of Tomamu Mountain, this is a thrilling escape with powdery slopes just waiting to be discovered. Fresh seafood, premium Wagyu beef, and award-winning locally brewed spirits also make this a culinary journey to enjoy.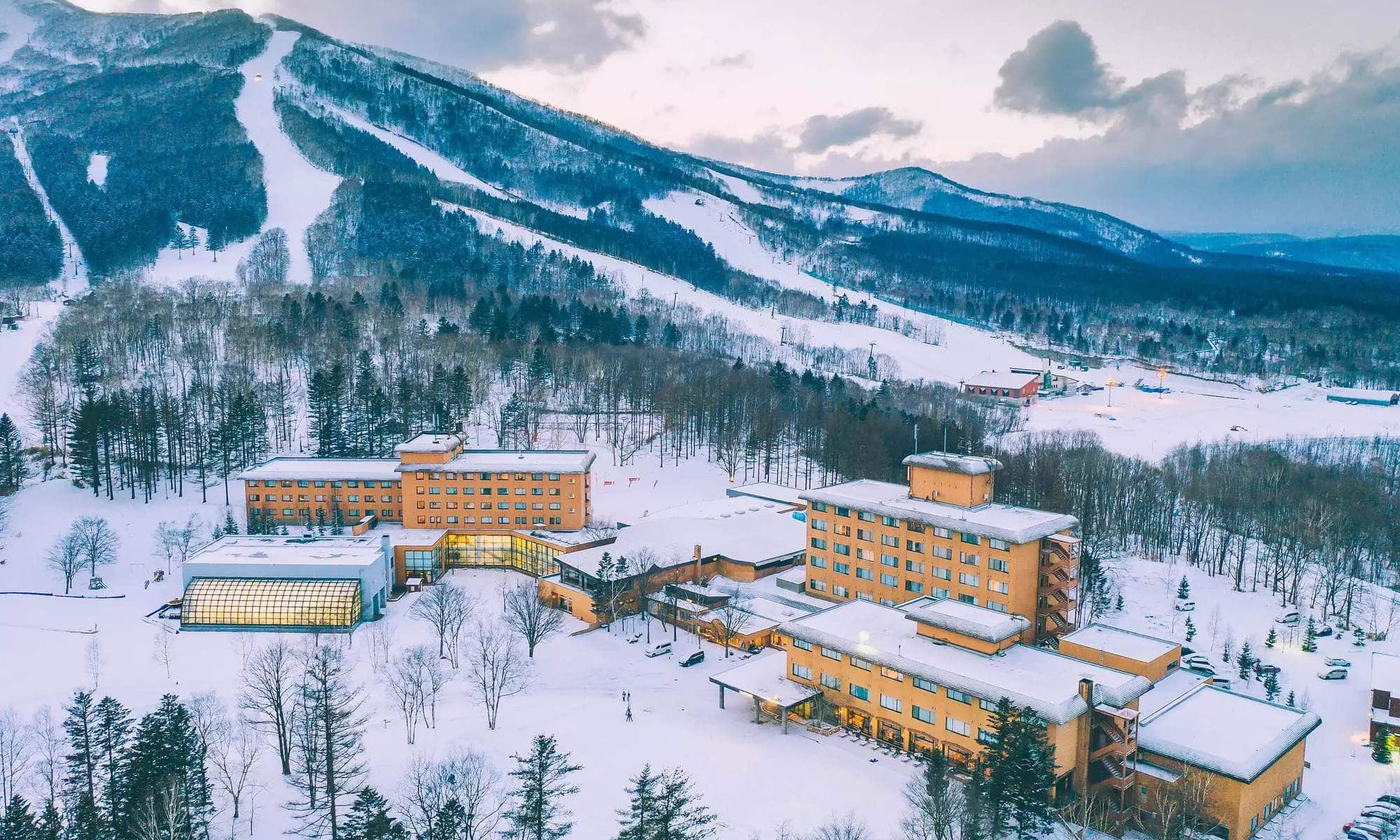 UNLOCK MOUNTAIN CHARM


SAHORO, HOKKAIDO
Reconnect with loved ones and begin new traditions, with a true immersion into authentic Japanese culture. Relax amid natural mountain landscapes with activities like horse riding, and savour culinary delights like Nabe for the whole family to share.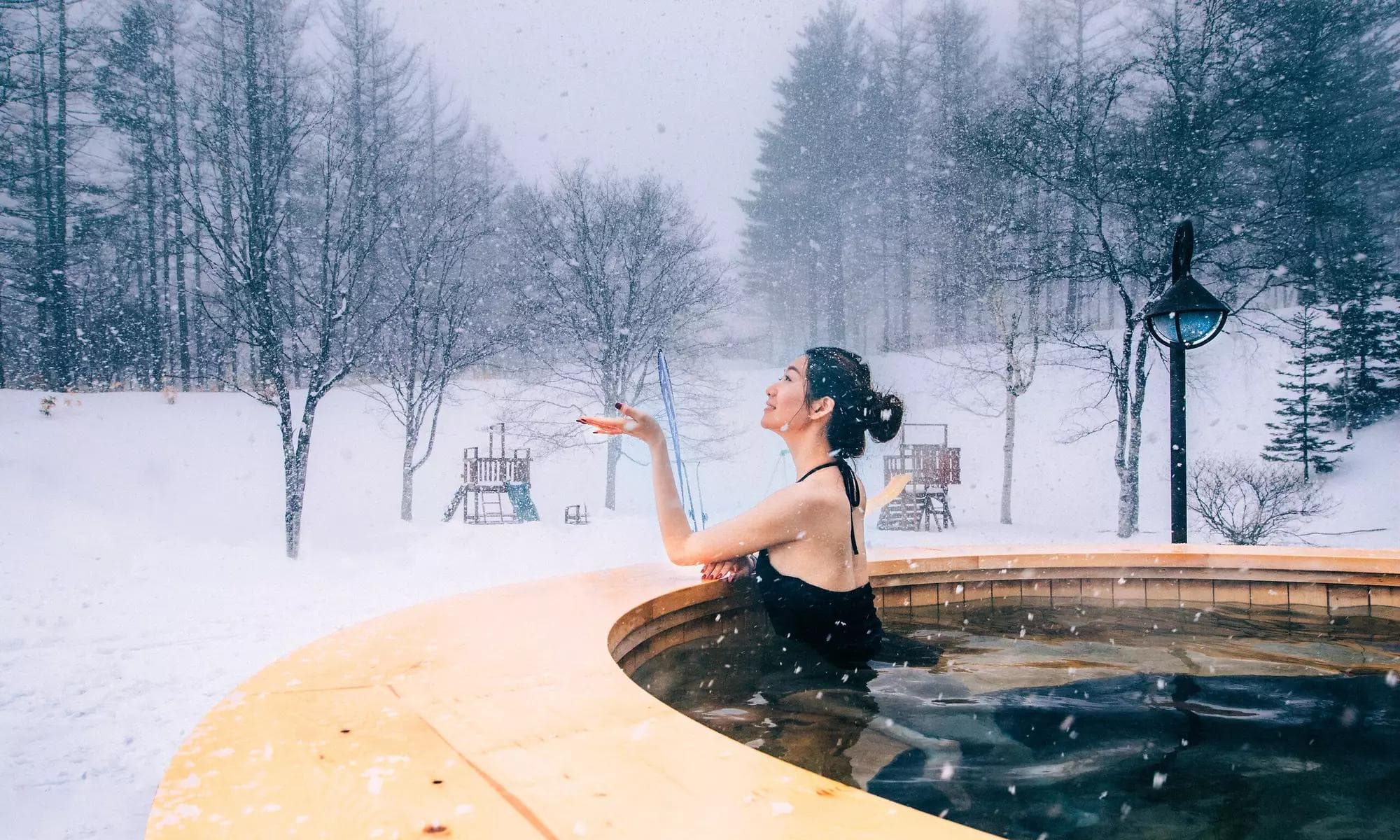 DISCOVER UNCONVENTIONAL


KIRORO, HOKKAIDO
Experience wellness, from Rotenburo outdoor baths to natural Onsen and spa relaxation. Learn about indigenous Ainu culture and Hokkaido's first settlers. Club Med Kiroro Peak is the perfect playground to create everlasting memories with loved ones.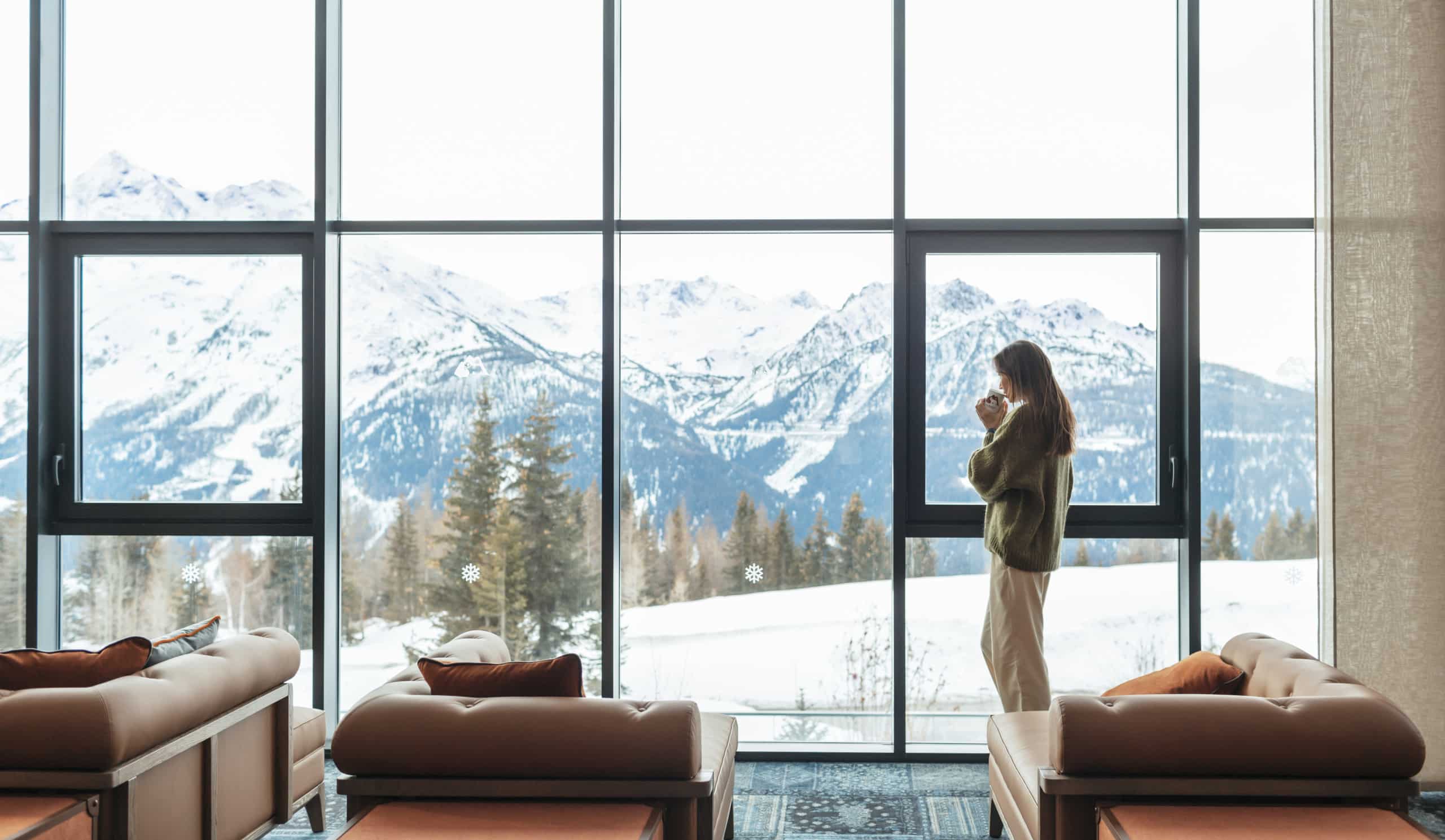 DISCOVER UNCONVENTIONAL


LA ROSIERE, FRANCH ALPS
From its perch at 1,950 metres above sea level, this stone- and wood-clad Resort overlooks the entire Tarentaise Valley. Developed with consideration and affection by the inhabitants of Montvalezan, its Savoyard interior design tells fabulous stories of the Petit St Bernard pass and embodies the spirit of the locale.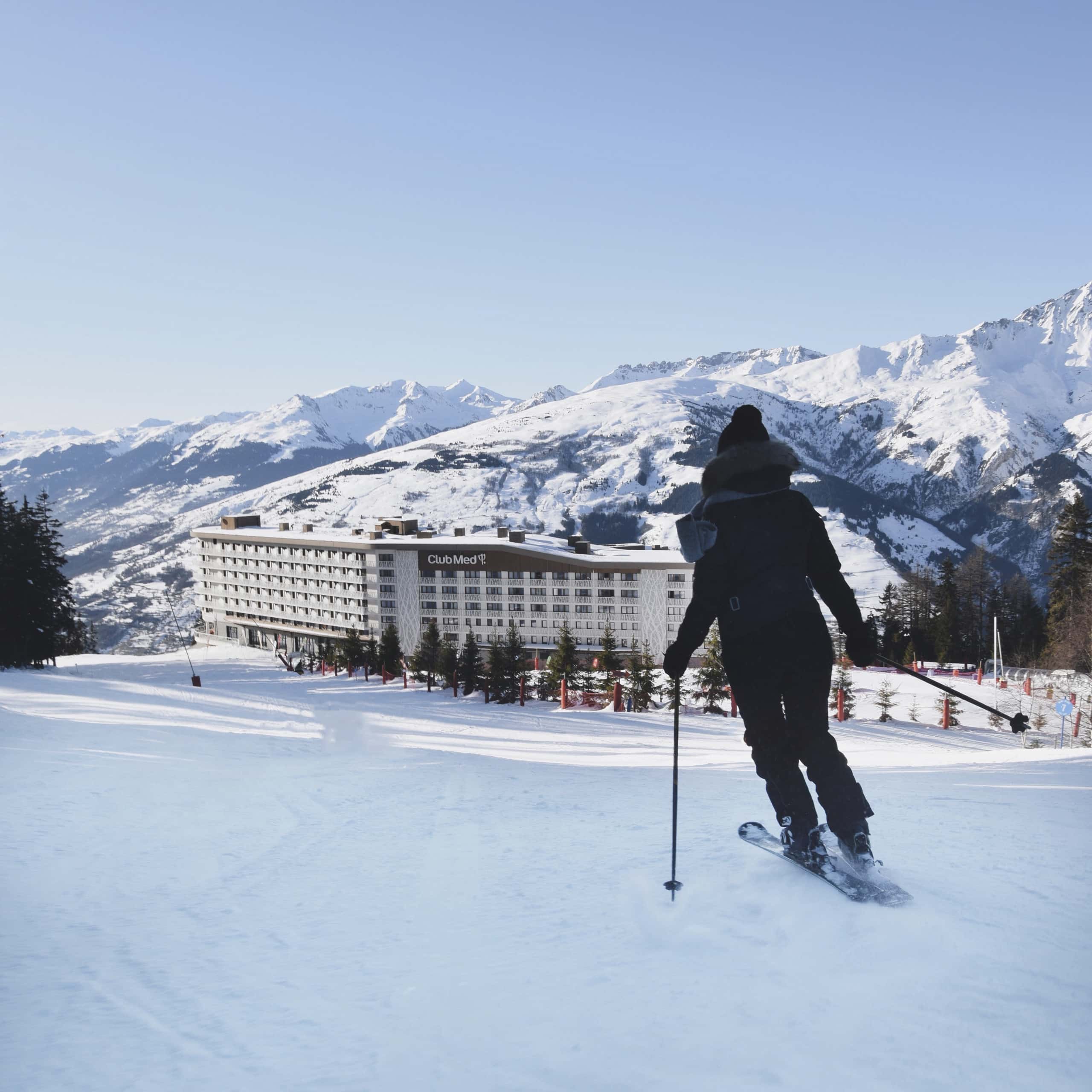 DISCOVER UNCONVENTIONAL


LES ARCS PANORAMA, FRANCH ALPS
A structure of glass, wood, and raw stone marks the Club Med Arcs Panorama Resort, nestled in a forest 1,800 metres above sea level. Watch the sunrise over the Tarentaise Valley and enjoy the pop sculptures of animals, before seizing the day on the slopes. For utmost convenience, your ski pass and equipment are made ready for you upon arrival.
SNOW & SKI

FAMILY HOLIDAYS
The Japanese Alps are the ideal setting for an experience of a lifetime, thanks to Club Med's snow experts. Even if skiing is not your thing, there is a wide range of non-skier activities. Be ready to go on the easiest holiday ever!
EXPLORE BEACH & SUN DESTINATIONS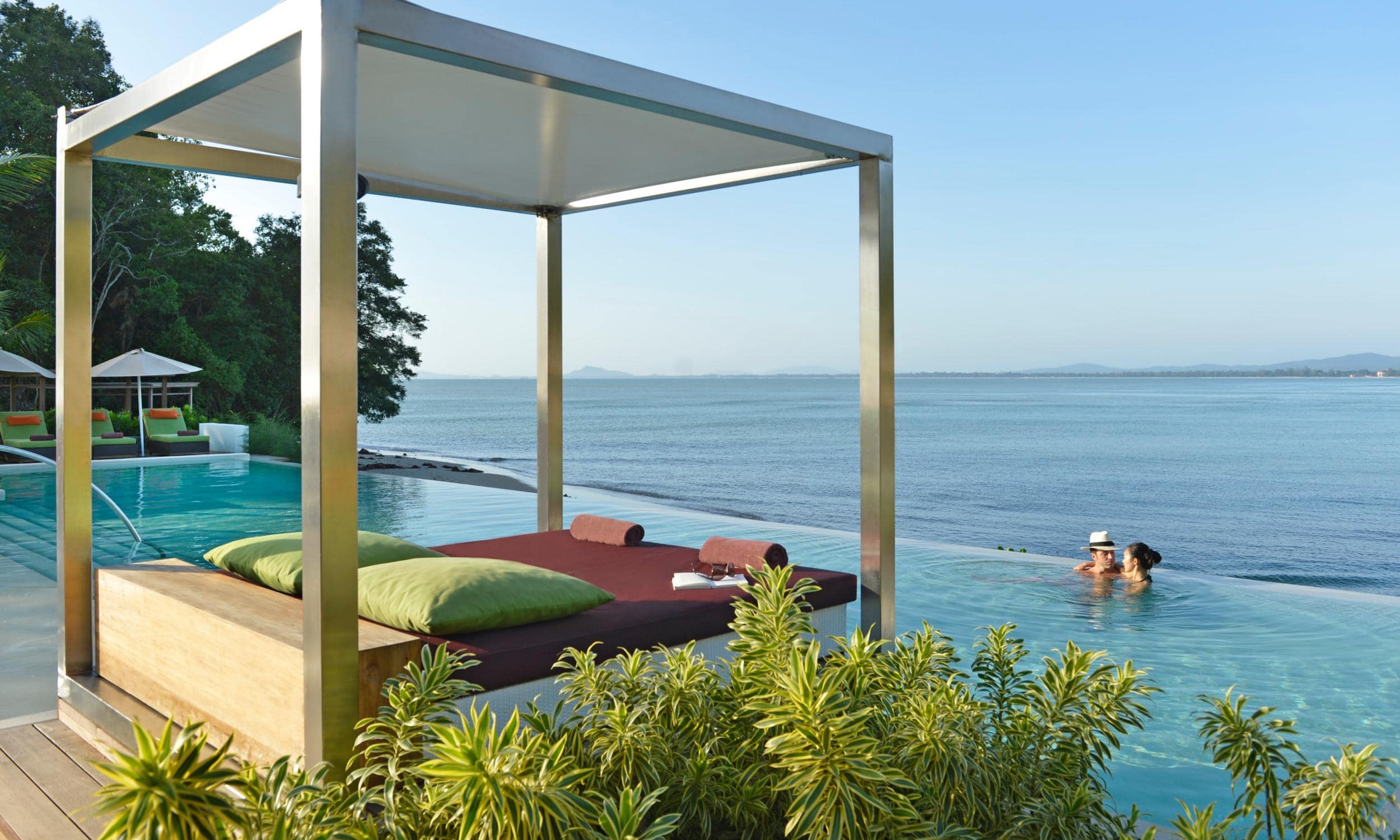 INTO THE WILD
CHERATING, MALAYSIA
DISCOVER THAI VIBRANCY
PHUKET, THAILAND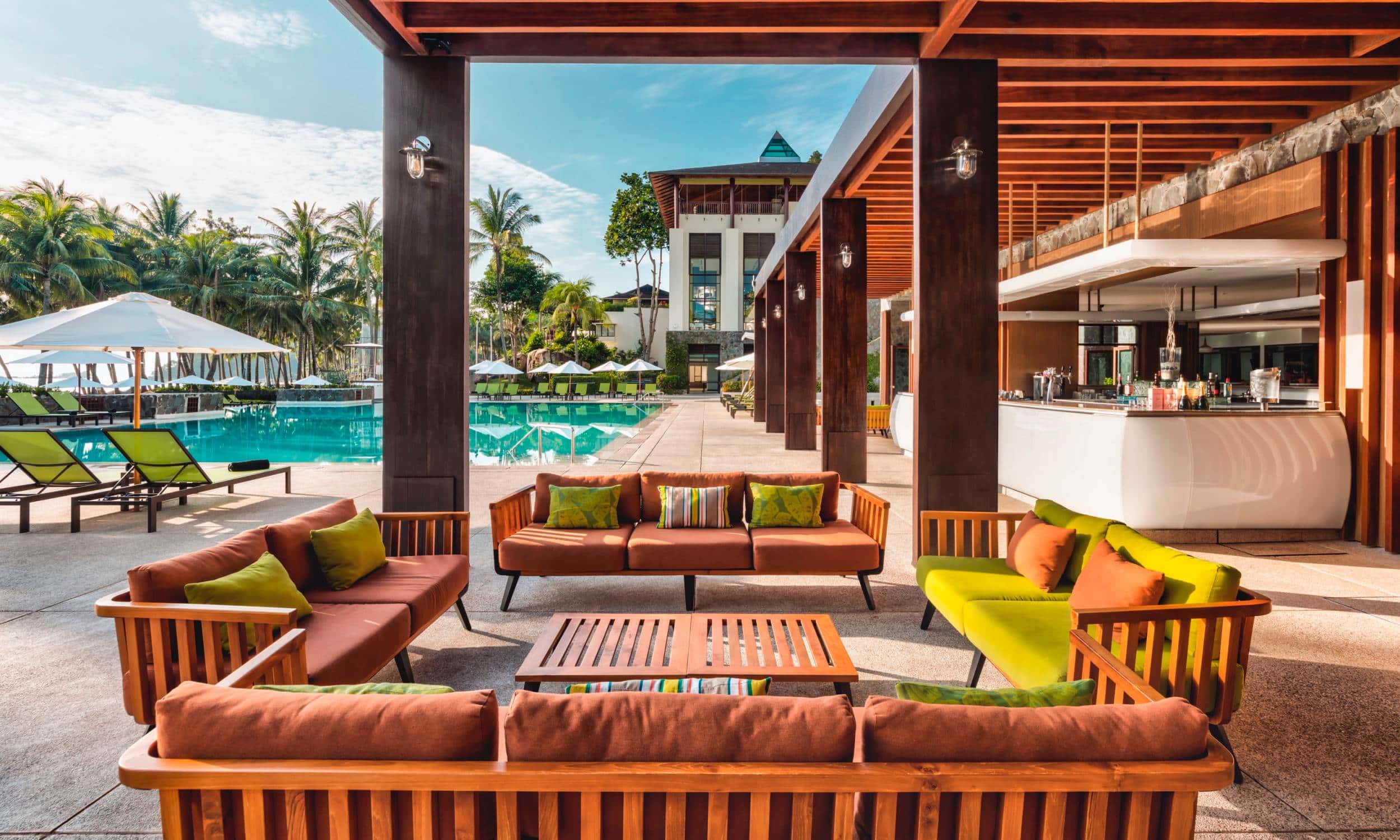 DIVE INTO HARMONIOUS
BINTAN, INDONESIA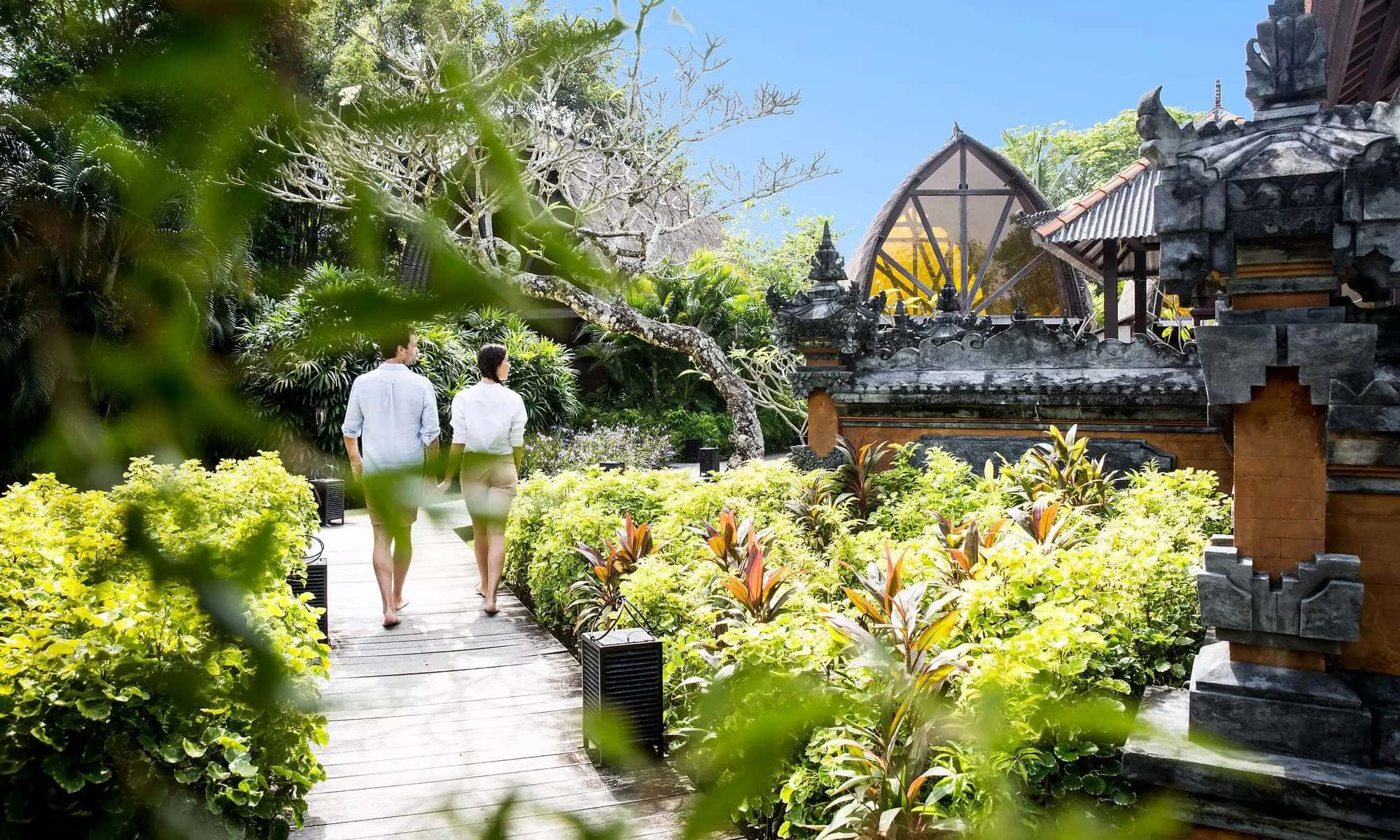 A HOLISTIC GETAWAY
BALI, INDONESIA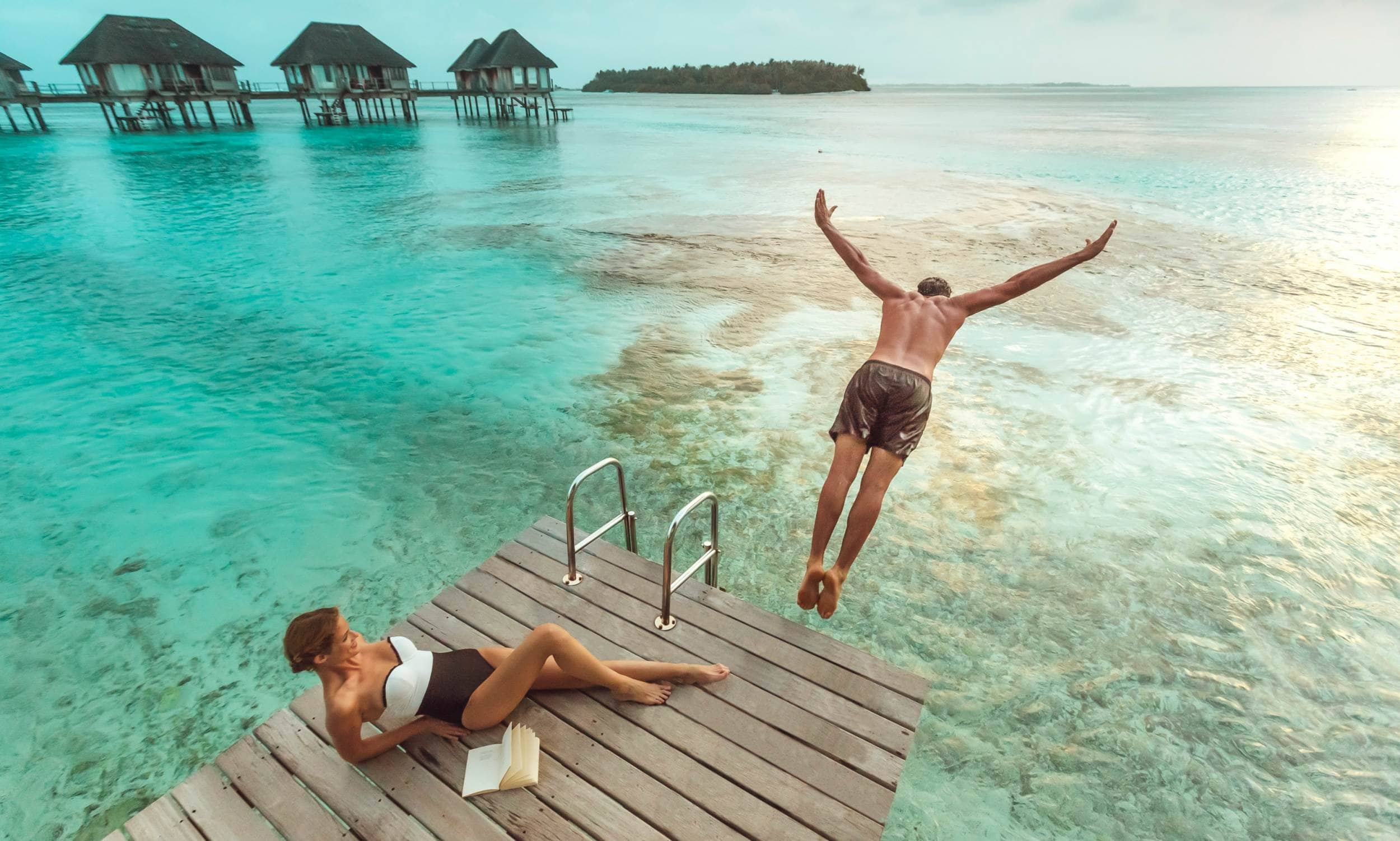 TURQUOISE PLAYGROUNDS
KANI, MALDIVES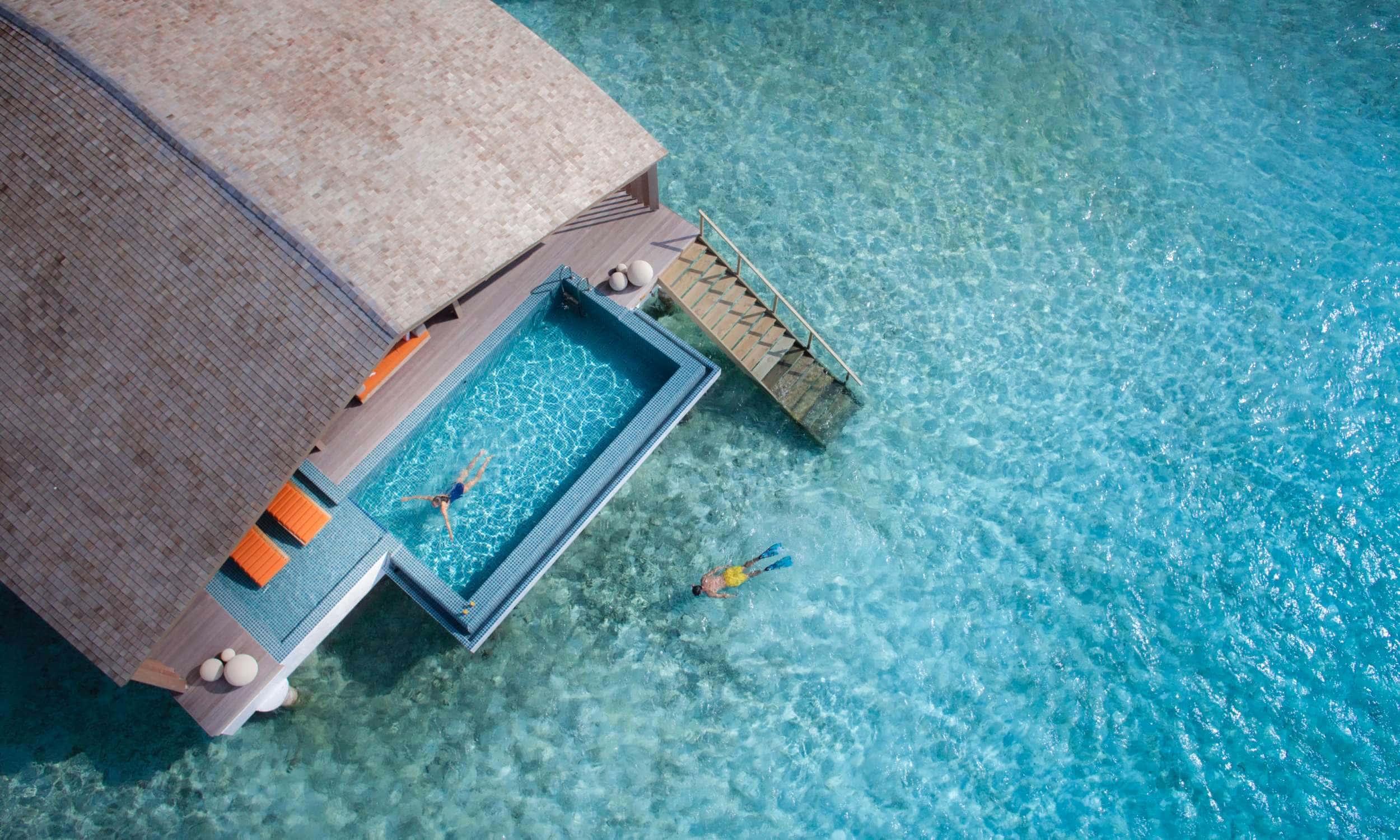 THE ROMANTIC HIDEAWAY
FINOLHU, MALDIVES
FREQUENTLY ASKED QUESTIONS
What is the maximum occupancy in one room?
Club Med Tomamu:
Maximum occupancy is up to 5 persons* per room (Master Family Superior room).
Club Med Sahoro:
Maximum occupancy is up to 4 persons* per room (Family Deluxe room).
Club Med Kiroro Peak:
Maximum occupancy is up to 5 persons* per room (Junior Family suite).

* Subject to the type of room selected.
Is there a minimum age requirement for guests?
Club Med Tomamu and Sahoro:
There is no minimum age requirement.
Club Med Kiroro Peak:
There is a minimum age of 12 years old and above required for guests.
What is included in my package?
Club Med's Premium All-Inclusive Holiday offers outstanding value, for an effortless, easy and hassle-free experience. There is something for everyone!
The all-inclusive package provides:
Premium accommodation based on your preferred length of stay

Full-board with gourmet cuisine, open bar and all day snacks

Ski pass and ski lessons

(ski equipments rental is excluded)

Daily and nightly entertainment

WiFi access

Childcare & activities for children from the ages of 4 to 17

(unavailable for Club Med Kiroro Peak)
Is the package inclusive of skiing equipment and lessons?
Package is inclusive of small group ski and snowboarding lessons. Ski equipments are excluded. However, private ski lessons and rental of ski equipments are available at an additional cost. Alternatively, you are encouraged to bring your own ski equipment. 
Please note that, there is a minimum age requirement for selected resorts. 
What are the number of ski runs available for all levels?
There's a suitable Ski Run for everyone. Each resort have different number of runs available.

Club Med Tomamu:
Summary of number of runs available:
First timers – 1 | Beginners – 10 | Intermediate – 14 | Advanced – 4
Club Med Sahoro:
Summary of number of runs available:
Beginners – 9 | Intermediate – 5 | Advanced – 7

Club Med Kiroro Peak:
Summary of number of runs available:
Beginners – 8 | Intermediate – 6 | Advanced – 9
What is the check-in and check-out time?
Check-in time is between 3pm and 8pm on day of arrival. Guests who arrive early are welcomed to have lunch at an additional cost and this is subject to availability. 
You will be required to check out from your room by 10am but guests are welcomed to stay in the resort until 5pm with access to all the facilities (breakfast and lunch are included).
Cancellation fees
• 60 days or more before scheduled departure – deposit will be forfeited.
• 31 – 59 days before scheduled departure – 50% of cost
• 15 to 30 days before scheduled departure – 70% of cost
• 0 to 14 days before scheduled departure – 100% of cost
• No show at resort on arrival date – 100% of cost
Notes:
• The date of receipt of the cancellation notice will be the day the cancellation fees will be applied.
• If booked an "Air-inclusive" package, airline's cancellation terms will apply separately.
You are welcome to send your enquiry via the form below.
The Holiday Tours

Travel Safety Promise
Holiday Tours unifies a wide spectrum of travel safety services to ensure the wellbeing of our travellers. Travelling with Holiday Tours means having a reliable partner you can count on to take care of things that are truly important from planning to returning.
Whether you are a travel manager or a traveller yourself, we promise we will be there for you every step of the way so you can travel with confidence.
PLAN YOUR NEXT TRIP WITH US
Find the latest travel and health regulations and regulations for your trip with our travel tool.
*If you have a special status (e.g., student, health, diplomatic, etc.), please review the travel news page provided by IATA. You can also visit the passport, visa and health information page to confirm that your terms are in accordance with the regulations of your destination country.
*This information is compiled, monitored and provided independently by Visa Run Inc. (dba Sherpa) from sources selected and monitored by Sherpa. It is only made accessible here by Holiday Tours for your convenience. Holiday Tours does not guarantee the accuracy or reliability of either this information or Sherpa's verification processes, for which please refer to Sherpa. As such, Holiday Tours does not accept liability or responsibility for any omissions, errors or inaccuracies in this information, which may also change at any time. The dynamic nature of local responses to COVID-19 increases the risk of information being outdated or inaccurate. It is your responsibility to independently inform yourself of any actual restrictions or requirements that may apply at your origin, destination or transit locations when you travel. This webpage is made available to you on the basis that you have accepted these terms.