You've worked hard all year long, so it's time to reward yourself with a well-deserved vacation in December. Here are five top year end holiday destinations from around the globe, all bucket-list worthy.
Here are our 5 swoon-worthy Year End holiday destinations to see 2023 off with a bang!
1. Byron Bay, Australia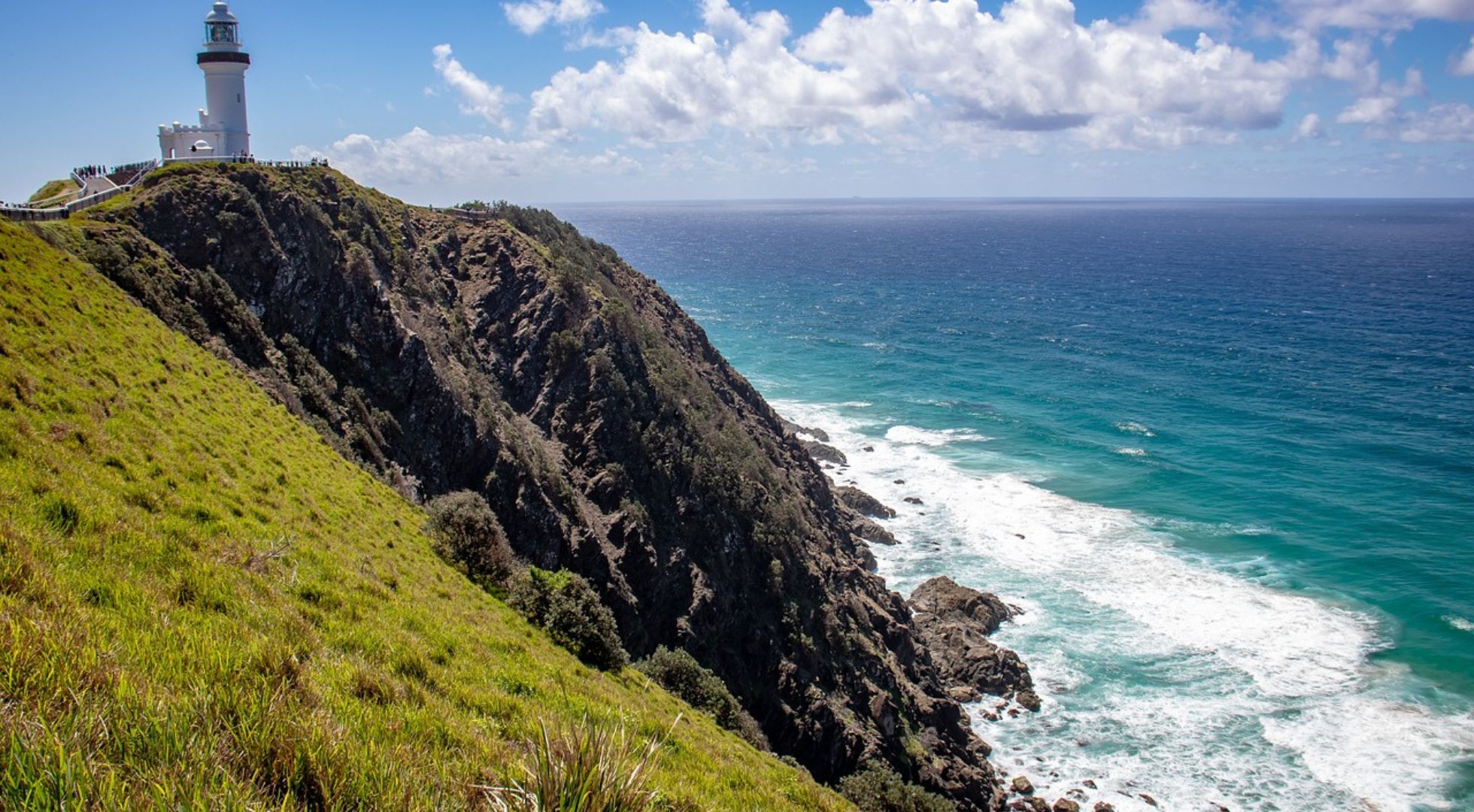 Winter year end vacations not your cup of tea? Then head to the Land Down Under to chase the sea, surf, sunshine and a lovely temperate climate at the quaint, hippie beach town that is Byron Bay.
Fly into either the Brisbane or Gold Coast airport, then take a relaxed road trip to this laid-back coastal paradise, perfect if you are into water sports and just hanging loose.
One of Byron Bay's best beaches is The Pass. Whether you are a beginner looking to get started with surf lessons, or a pro surfer, the stretch is well known for its waves. Even if you're not one for surfing, you can sit back, chill on the beach with a picnic and book and immerse in the surf culture. The best time to visit Byron Bay is during the summer months (December to February) when the weather is warm and sunny.
Another must-do is to take in the stunning sunrises and sunsets here. The best spot to relish the arrival of dawn and dusk is the town's local icon; the Cape Byron lighthouse, which is also the easternmost point of Australia.
You can climb the stairs of this 23-meter tall building to take in the panoramic 360-degree views of the cape and come back down to the museum that showcases what life was like for the lighthouse keepers back in the day.
Known for its hippie bohemian vibe where you can stroll around barefoot (if you wish !), Byron Bay has a multitude of quirky cafés, shops and offerings that cannot be found in Australia's big cities.
Visit The Art Factory where you can take lessons on how to play the didgeridoo, or even learn how to make your very own version of this Australian traditional instrument.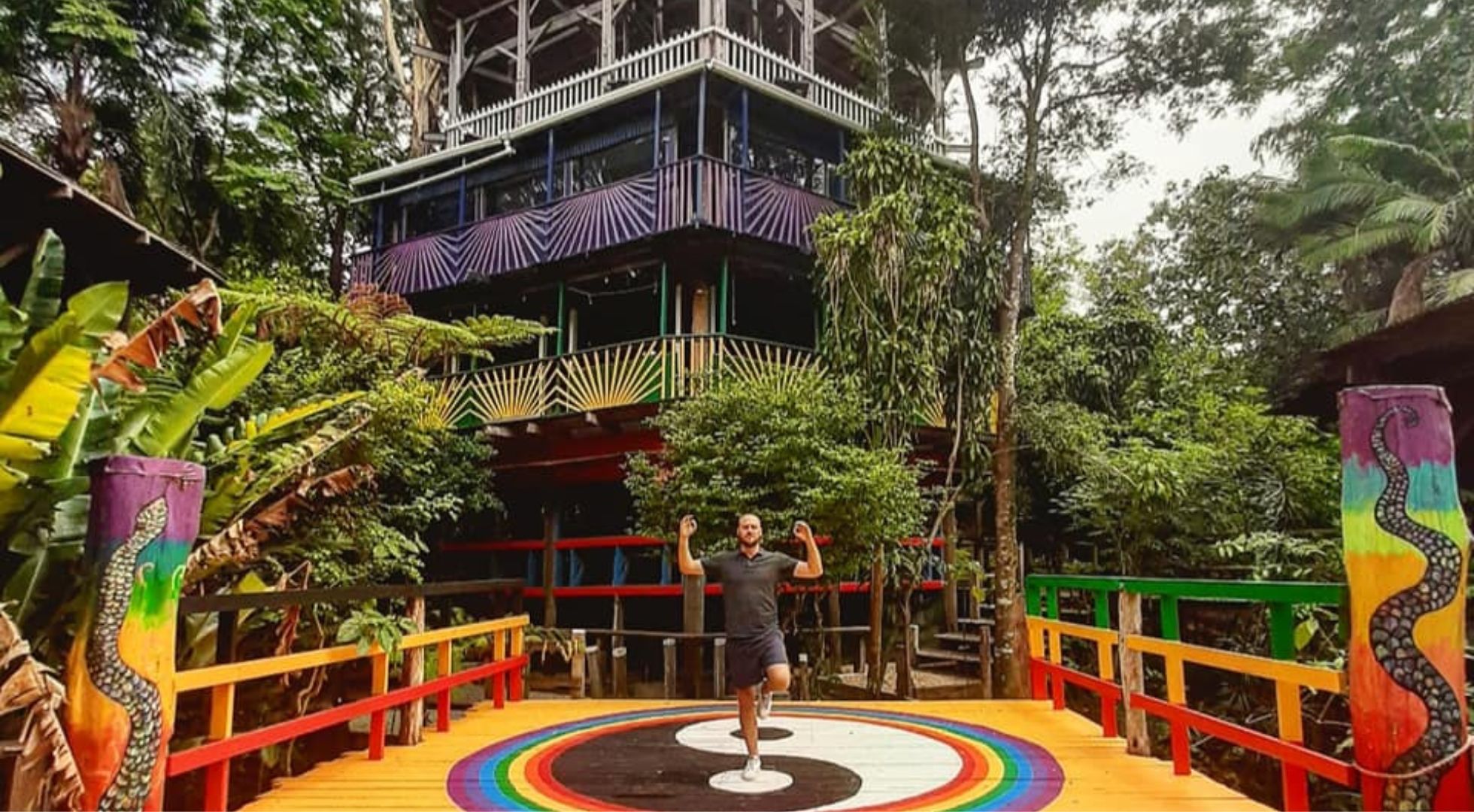 Make a trip to the Insta-worthy Rainbow Temple, constructed from raw materials from the surrounding jungles. Enjoy some zen time there, as it is open to anyone for yoga and meditation during the day. It is also very likely that you will leave having made an eclectic group of new international friends.
Stroll through the Byron Bay Community Markets, known for its handcrafted wares, all types of interesting artworks, and artisanal produce. Then visit the Byron Bay Farmers Market to fill up on fresh locally-grown fruits, vegetables, and quirky snacks. These are the perfect places to stock up on your Aussie souvenirs.
Then just relish in the Byron Bay vibe at the town centre, where there is no shortage of pubs, bars, and restaurants to keep you well-fed and happy to see the year off. Get a tarot reading, nourish yourself with paddock-to-plate meals, and indulge in a local brew or two.
Did you know? Byron Bay is also a great place for whale-watching; to see majestic humpback whales and friendly dolphins, visit the town during its whale-watching season, which runs from approximately May to October.
2. Jeju Island, south Korea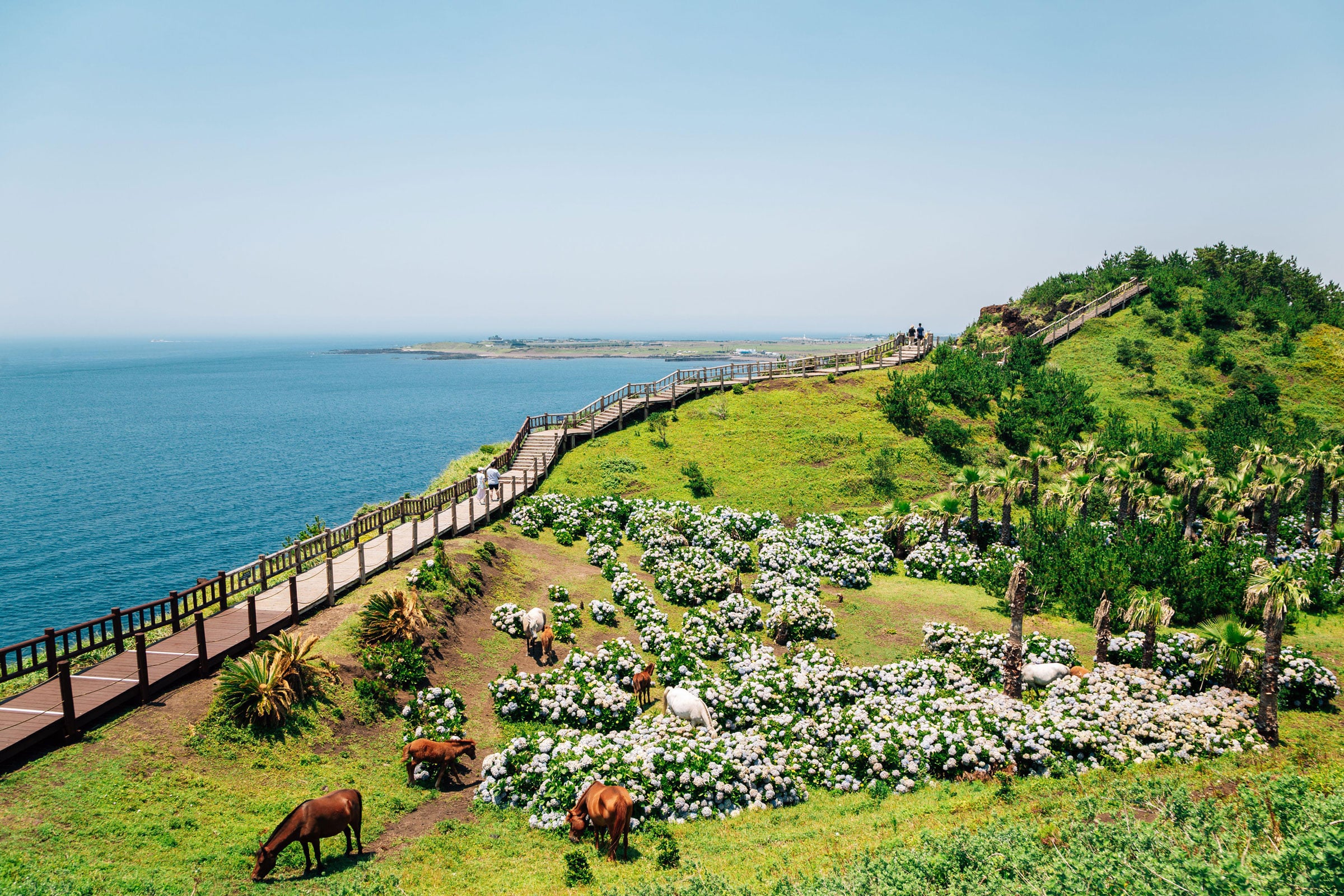 Visit Jeju Island, South Korea, also known as the Hawaii of Korea for a truly special year end holiday destination.
Just one hour by flight from Seoul, Jeju is a world apart from the bustling South Korean capital. With temperatures in December ranging from 8 to 11 degrees Celsius, you can experience a milder winter in beautiful nature.
Outdoor enthusiasts will love Jeju's abundance of gorgeous hiking trails and endless greenery.
The Olle Trail is a coastal trek made up of 24 sections that will take you on an unforgettable hike through local villages, forests, and beaches. The entire trail is 422 kilometres long, but you can choose individual sections to experience a variety of views, including volcanoes, waterfalls, tea plantations, eco-parks, and stunning coastlines.
For more adventure (and fitness!), hike up Hallasan, South Korea's highest peak at 1,950 meters. You'll see snow along the way, and another must-visit on this volcano trek is Baengnokdam, a crater lake that is 100 meters deep in some places.
Witness Jeju's fearless female divers, or haenyeo, who return from their ocean plunges carrying loads of clams, oysters, abalone, and seaweed. You can enjoy their harvest fresh on the shores or have it grilled for a safe and delicious meal.
Did you know? The hit Korean drama Crash Landing On You's iconic opening scene which viewers thought was North Korea was actually filmed on Jeju Island.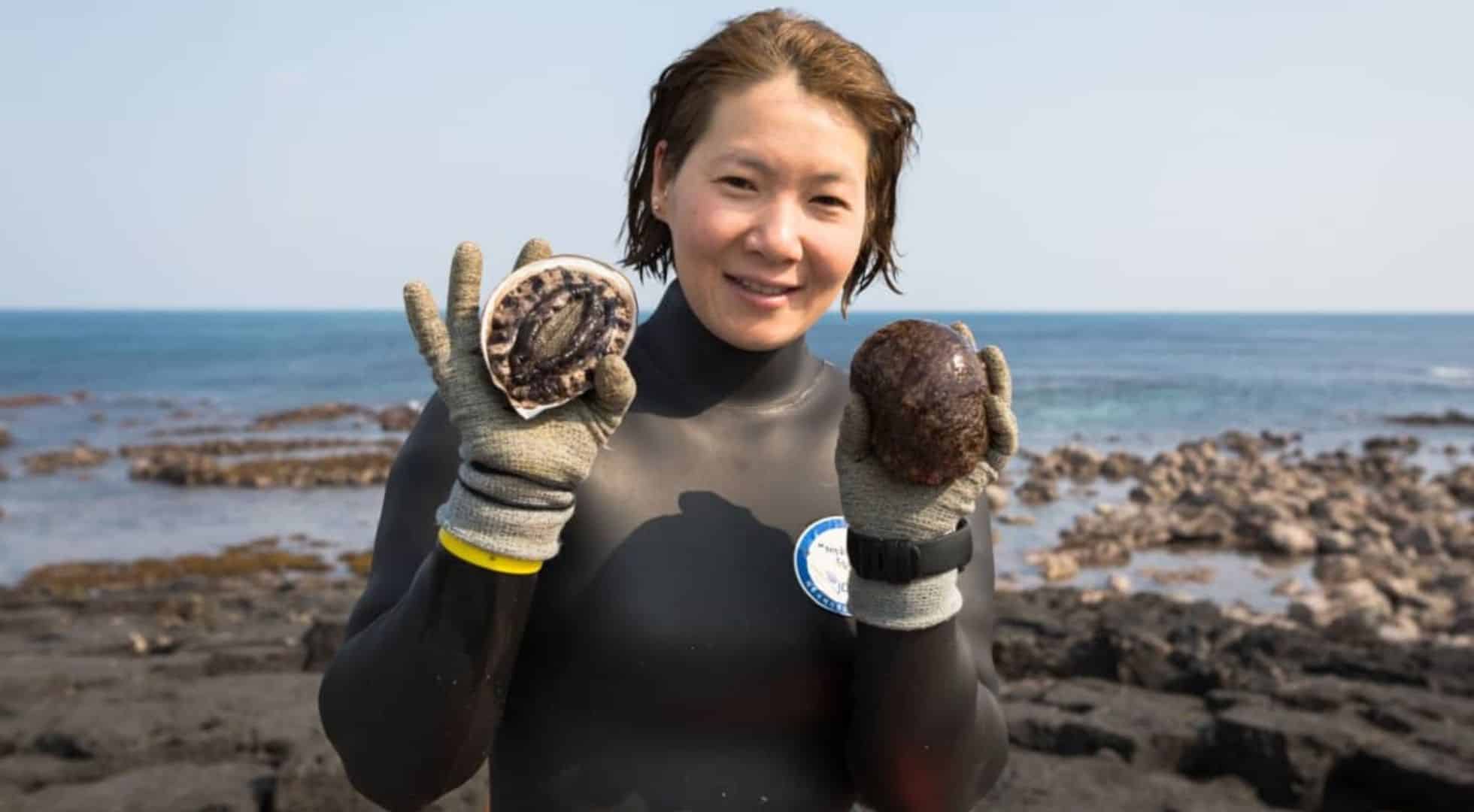 3. Nagano, Japan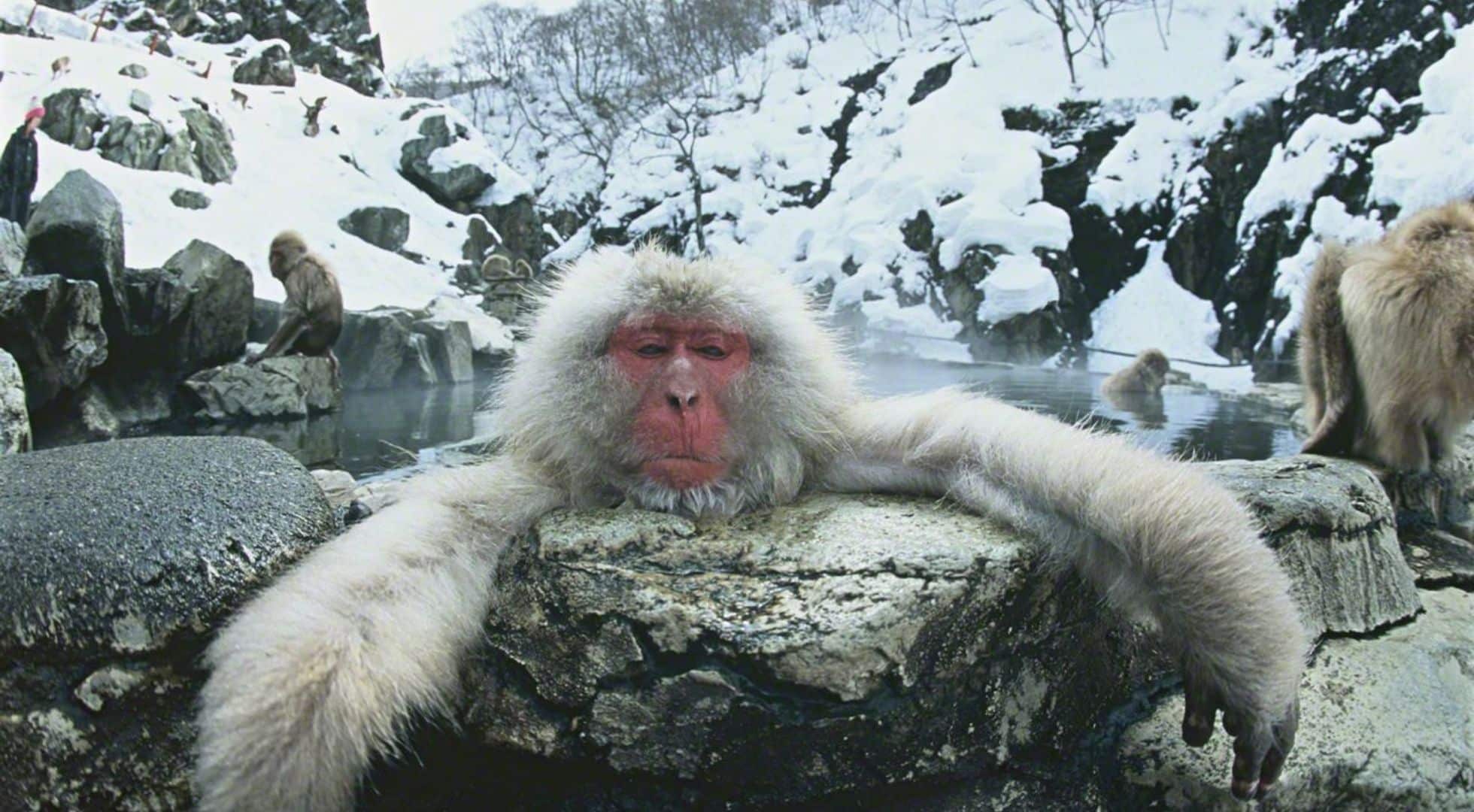 For a truly unique year end holiday destination, head to Yamanouchi, Nagano Prefecture, Japan.
Yamanouchi is the only place in the world where you can witness wild Japanese snow monkeys bathing in hot springs. Watch as these playful primates blithely traverse down the surrounding cliffs to lounge in the steaming onsens, while you warm up with some sake from a tasting tour.
Make your year end trip unforgettable with a stay at Korakukan Ryokan, a traditional Japanese inn where you can bathe with your new primate friends in the Ryokan's private outdoor onsen.
Once you've had your fill of monkey business, hit the famed powdery trails at Nagano's ski resorts, with the most popular ones located in Hakuba Valley. The valley's ten ski resorts offer skiing and snowboarding options for all levels, from novices to black-trail enthusiasts.
Hakuba Valley's Happo-One ski resort was a prominent feature of the 1998 Nagano Winter Olympics and boasts a multitude of ski runs and pistes to explore.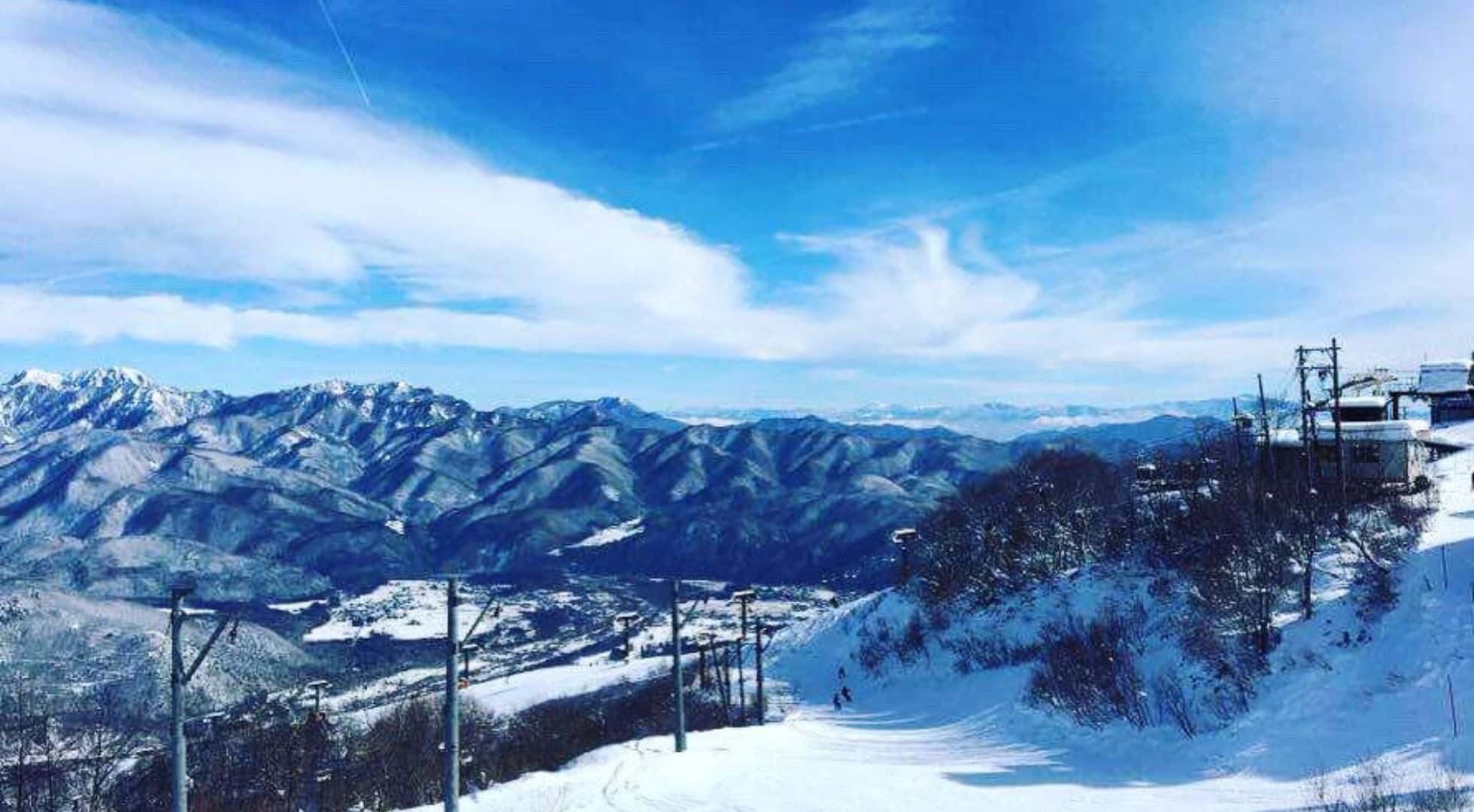 4. Florence, Italy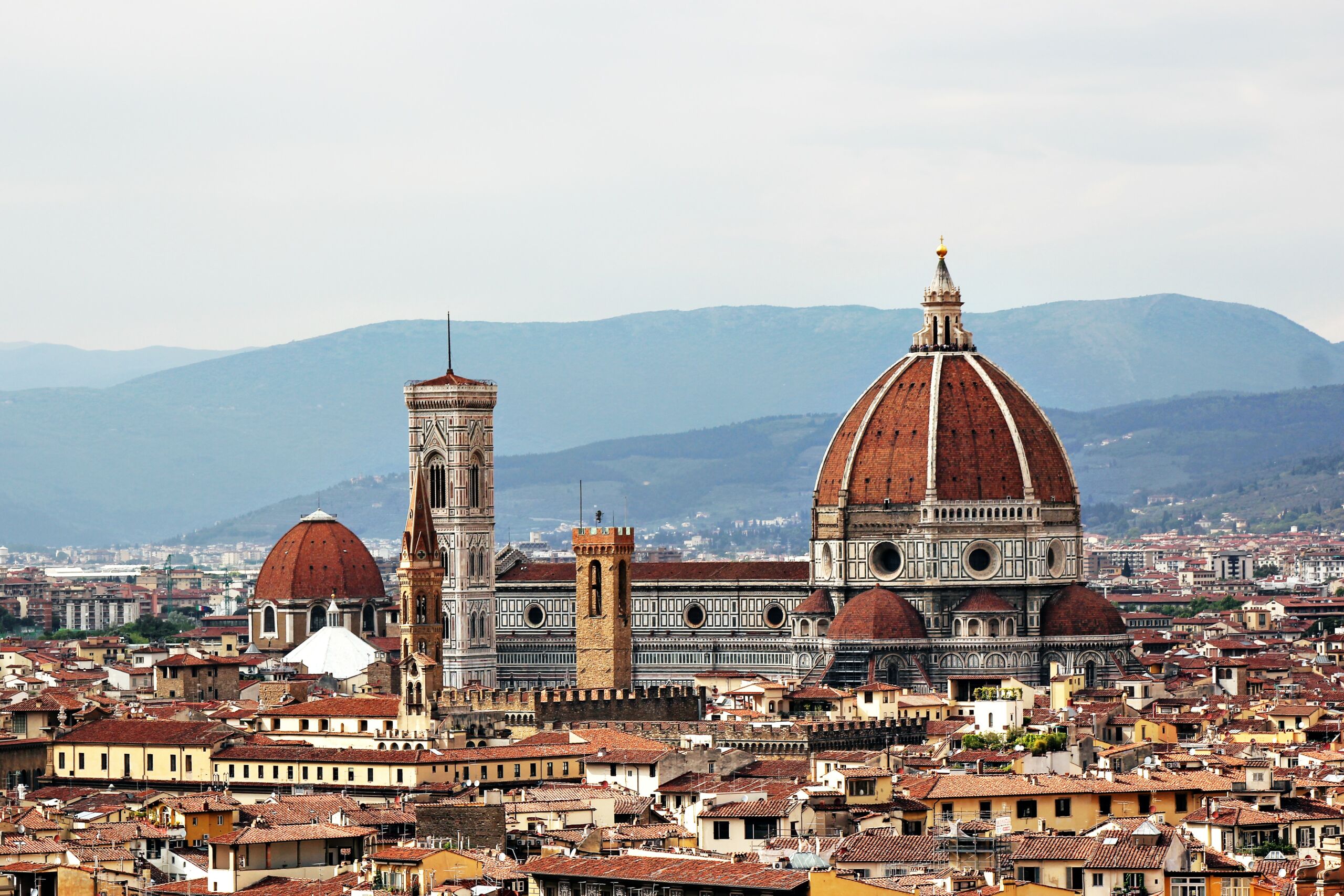 Dreaming of a year end trip to one of the world's most dreamy, romantic, and artistic cities?
Look no further than Florence, Italy, located in the beautiful Tuscany region. Florence is jam-packed with amazing architecture, majestic historical sites, and irresistible Italian cuisine.
Furthermore, December is a gorgeous time of year to visit. With temperatures ranging between 10 to 1 degrees Celcius,  you get to enjoy the authentic Florence experience paired with the lesser tourists, plus the beautiful sight of Christmas decorations adding a festive holiday vibe.
At the heart of Florence is the must-visit Florence Cathedral, also known as Duomo di Firenze or Cattedrale di Santa Maria del Fiore. This cathedral is famed for its iconic dome, estimated to weigh 25,000 tons and built with ingenious engineering mechanisms that were never before seen in its day.
When you visit, be sure to book a reservation to climb the 463 steps to the top of the bell tower, the pinnacle of one of the best places to visit in Italy. If you have a fear of heights, then this experience may not be for you, but the breathtaking views of Florence and the close-up views of the ceiling frescoes will make this a highlight of your year end travel.
Nearby, the Piazza della Signoria houses the Palazzo Vecchio which is where the city's current government is based.
The statue of David, by Michaelangelo the famed Italian sculptor, painter, architect and poet used to mark the entrance of the Palazzo Vecchio. It has since been moved indoors to the Accademia Gallery which is an art museum you should visit, to take in paintings and sculptures by famous Florentine artists. For art lovers who want more, there is the Uffizi Gallery which houses masterpieces by Leonardo da Vinci, Raphael and Michaelangelo.
End your day in Florence on the Ponte Vecchio stone bridge, where you can take in a spectacular sunset in European style. The area around the bridge is abuzz with lively art, fashion and jewellery stores, as well as a plethora of cafes, restaurants and bars. Make sure you indulge in delicious Florentine cuisine, such as the city's signature Bistecca alla Fiorentina steak, and a delicious thick-cut Porterhouse slab.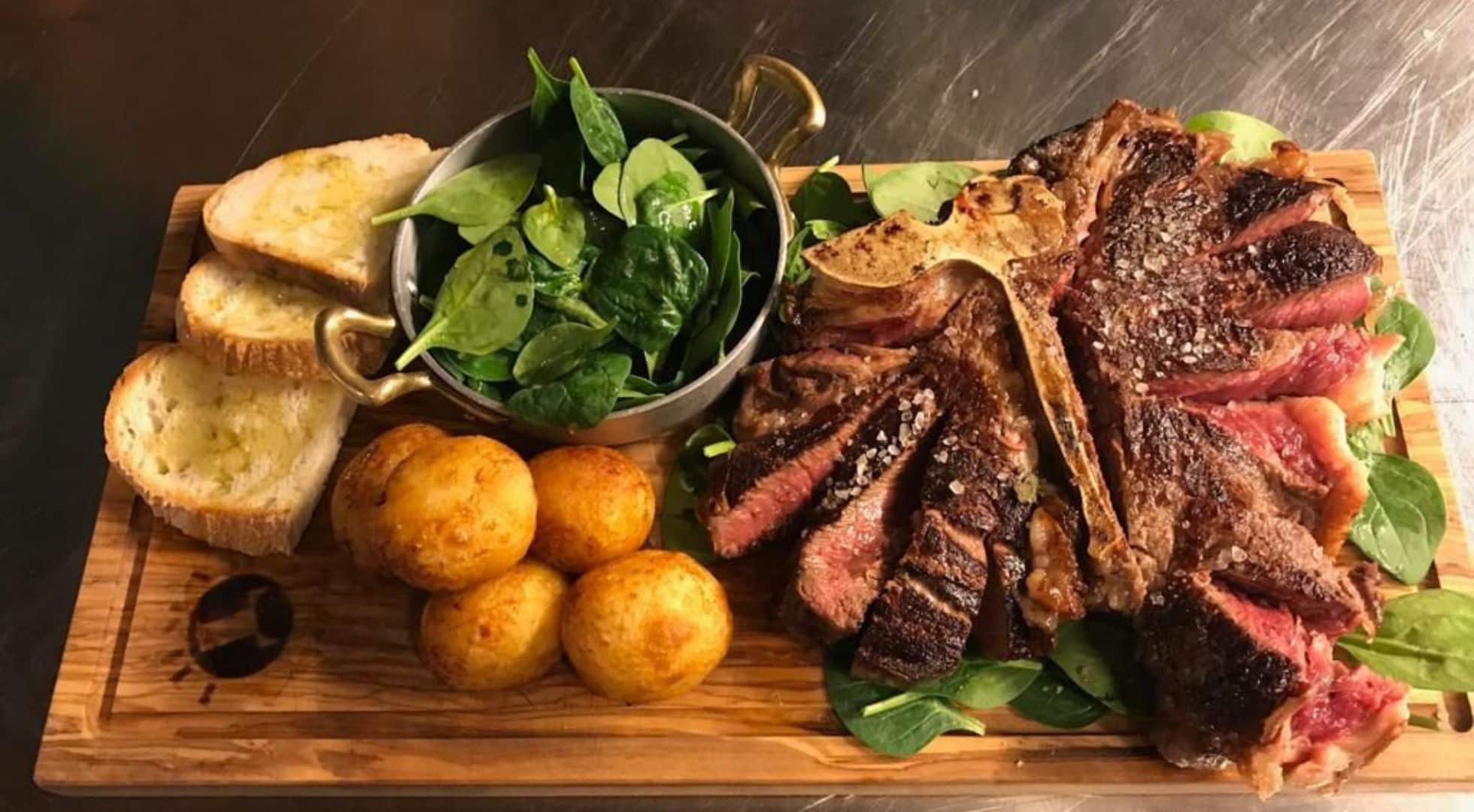 5. Cappadocia, Turkey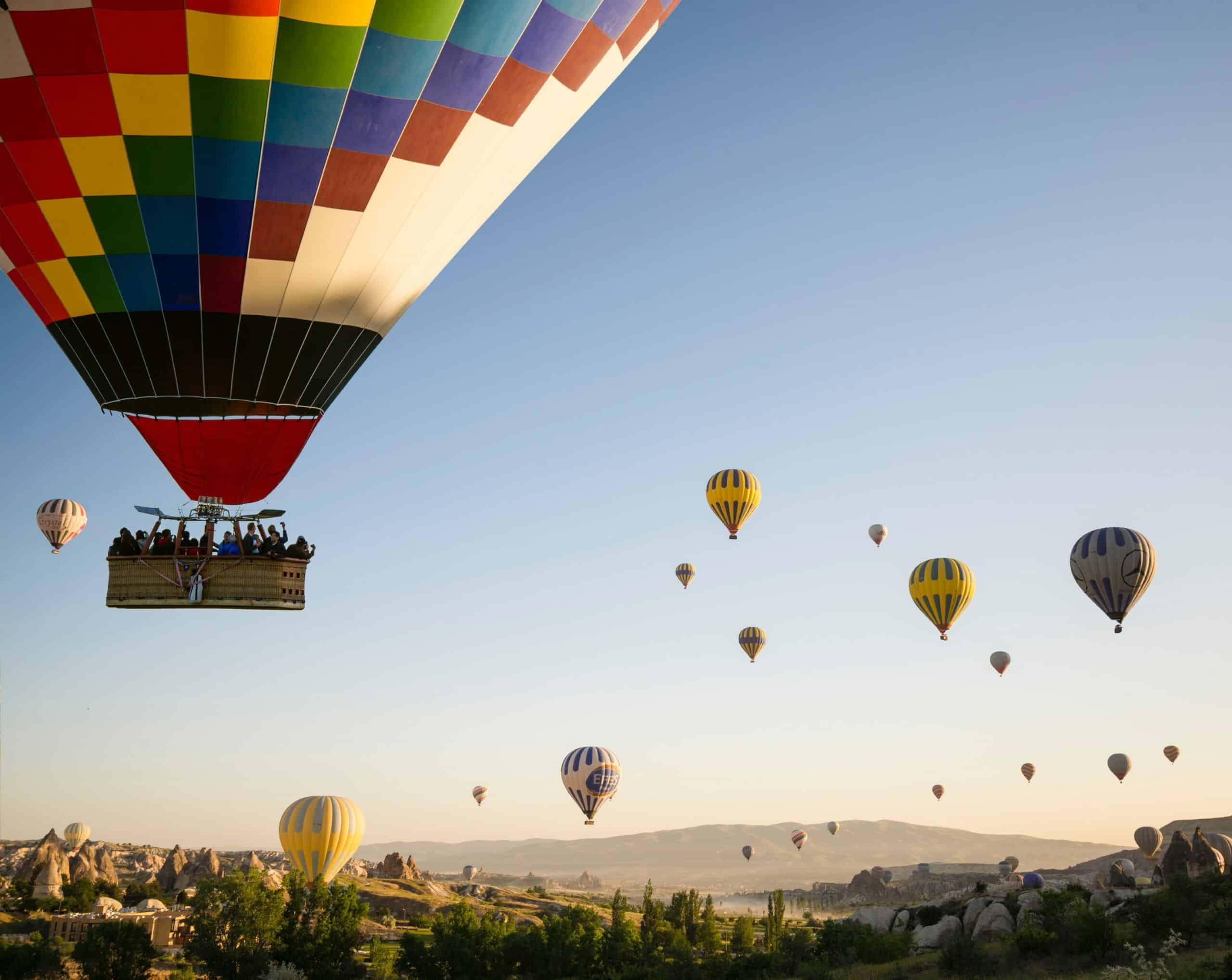 How about ending your year with a truly unforgettable hot-air balloon experience?
Visit Cappadocia, Turkey, world-famous for its fairy chimneys, interesting rock formations, hidden valleys, fascinating history, and iconic hot air balloon rides.
Cappadocia is a collection of towns and villages in Turkey's Central Anatolia region. Its otherworldly landscapes are the result of volcanic eruptions, wind, and rain erosion over millions of years. This has led to the formation of unique geological structures such as fairy chimneys, and tall, cone-shaped rock formations that dot the landscape.
The best way to experience Cappadocia is via a hot air balloon ride. Every morning, just before sunrise, dozens of colourful balloons fill the sky, creating a breathtaking spectacle that draws visitors from all over the world.
As you rise higher and higher, you'll be able to take in the stunning landscape of Cappadocia. The tranquillity and serenity of the balloon ride are unforgettable, and it's no wonder it has become one of the most popular tourist activities in the region.
Level up your Cappadocia experience by staying in a cave hotel. These unique hotels offer a luxurious stay with fully modern amenities, such as plush beds and en suite bathrooms. Some cave hotels also offer a full spa and Turkish hammam experience.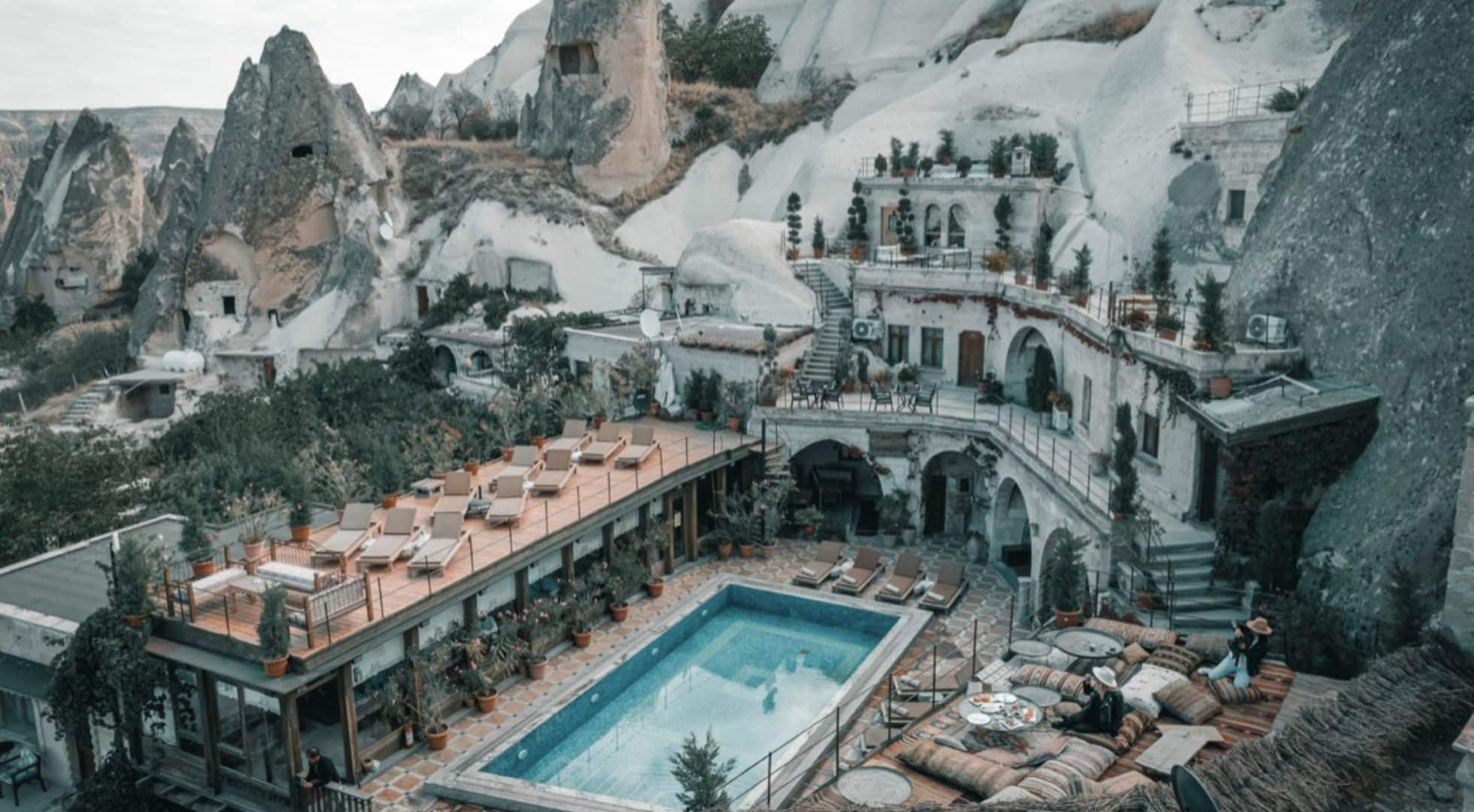 The Göreme Open-Air Museum, a UNESCO World Heritage Site, is a must-see attraction for its fascinating history. The museum is a testament to the extraordinary skills and devotion of the people who built and decorated these cave-cut churches with their remarkably well-preserved painted frescoes centuries ago.
Uçhisar Castle, Cappadocia's highest point, offers magnificent vistas of the whimsical caves and valleys below.
Monks Valley is another series of caves that resembles life-sized sandcastles, with its irregular formations being its unique hallmark.
Did you know? Saint Nicholas, the historical figure behind Santa Claus, was born in Patara, Turkey around 300 AD. Locals believe he performed miracles in his lifetime, such as saving sailors from sinking ships. This made him one of the patron saints of sailors, and stories of his generosity eventually became the basis for Santa Claus. So, a year end trip to Turkey could bring you closer to this iconic Christmas figure.
As we bid adieu to 2023 and embark on a new adventure, these 5 year end holiday destinations offer the perfect blend of enchantment and excitement to welcome the coming year. Each of these destinations promises unforgettable memories and experiences that will leave you swooning.
which one of these swoon-worthy places do you have in mind for your YEAR END holiday destination?
You may also be interested in: