For those seeking a memorable ski holiday or winter travel experience without the massive crowds and long queues in Europe, Club Med Japan stands out as the popular choice that combines the thrill of skiing with the allure of Japanese culture and cuisine. Located across Hokkaido, among Asia's most sought-after ski destinations are three Club Med Japan premium all-inclusive snow resorts: Club Med Tomamu, Club Med Sahoro and Club Med Kiroro Peak, famous for its meticulously curated winter travel experience from ski lessons to ski passes and family-friendly ski zones, all-day dining, authentic onsen experience and a plethora of activities for travellers of all ages that embodies Club Med's ethos of a holistic travel experience.
Whether it is your first time booking a solo Club Med holiday, hosting a friendship retreat or a multigenerational family holiday and eager to know which snow resort best caters to your needs, read on further to discover the unique highlights of Club Med Tomamu, Club Med Sahoro and Club Med Kiroro Peak.
3 Club Med Japan All-Inclusive Premium Snow Resorts
1. Club Med Tomamu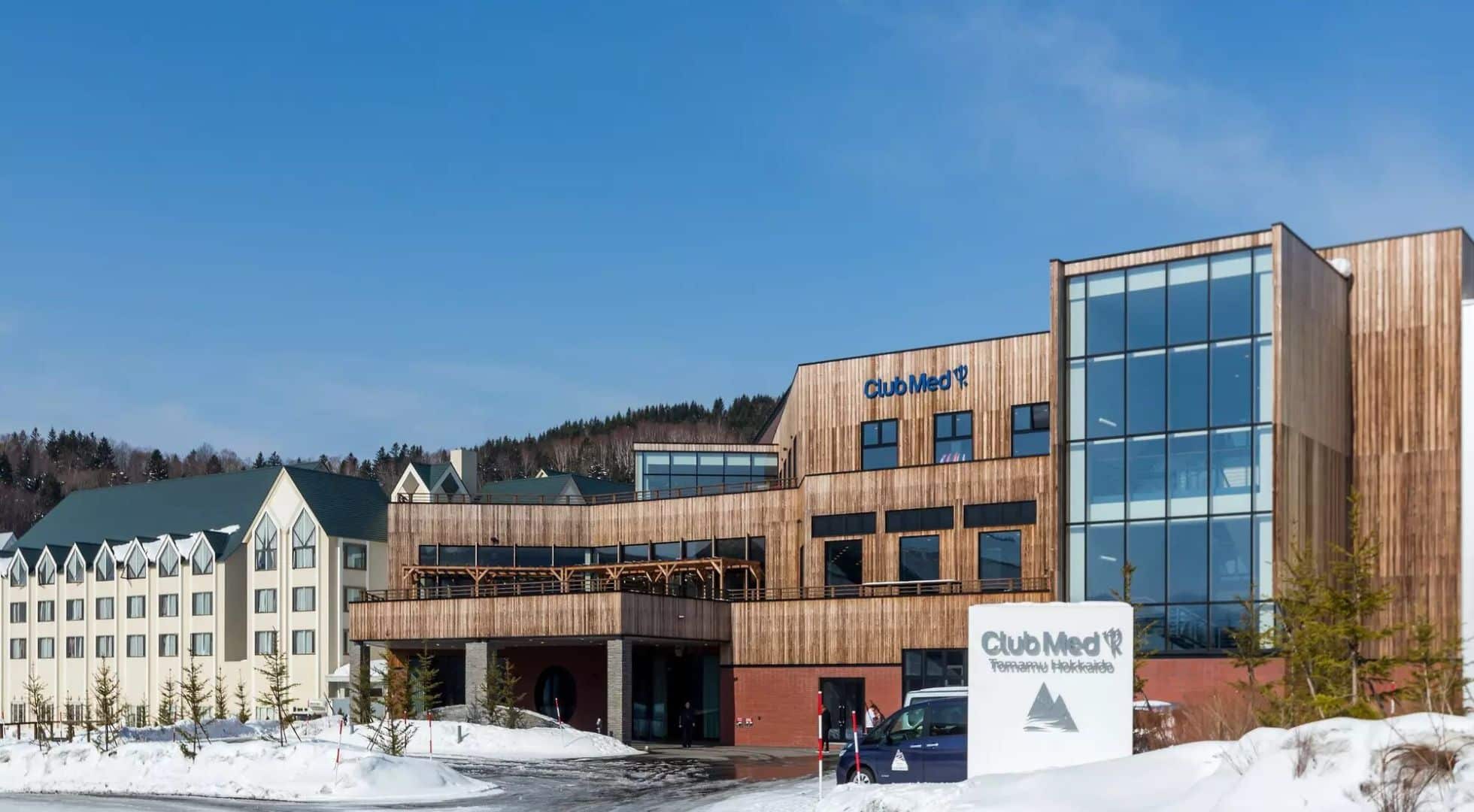 Fun in the Snow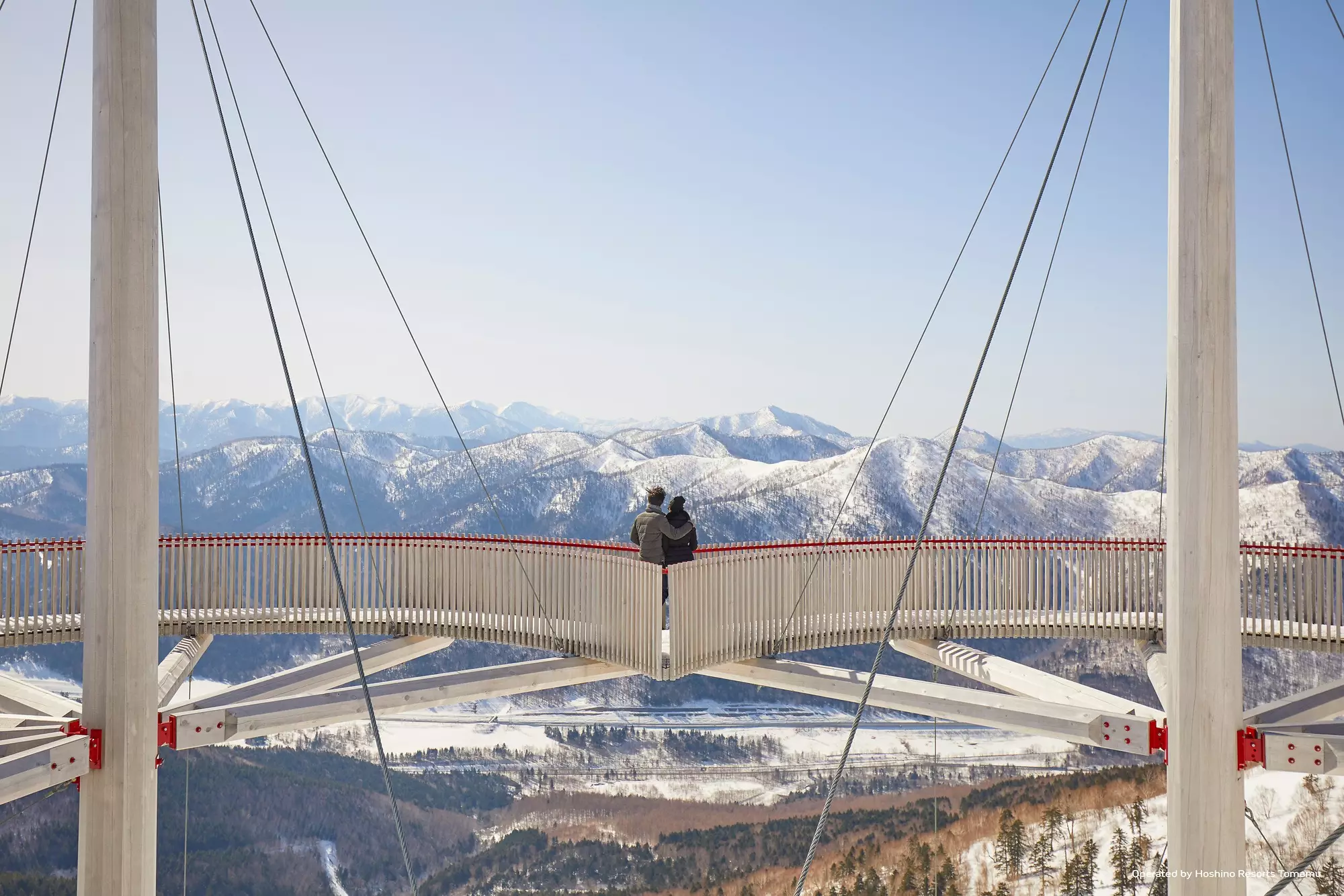 This winter wonderland resort spans 145 hectares across Tomamu Mountain. Given its prime location, in the centre of Hokkaido's ski hubs, it is a haven for ski enthusiasts and adventure seekers surrounded by pristine natural landscapes. The mountain range is 21. 5 km and features 28 ski slopes that cater to skiers of all levels, from pro skiers to first-timers.
Blaze through the powdery white slopes by joining a group ski class available for all ages, including children ages 4 and above, for handy skiing and safety tips. Check out the night ski sessions under the expert guidance of Club Med's friendly G.O. (i.e., activity organisers in Club Med lingo) and feel alive in the calm atmosphere and starry skies.
In early December, the Ice Village at Club Med Tomamu comes to life to spread the joy of Christmas with a bar and chapel made of ice! The entire village exudes a whimsical fairyland vibe with Christmas decorations and festive activities like ice skating, live shows, festive cocktail parties, special gifts and appearances by Santa Claus. The Ice Village is open until mid-March when the temperature is still below -30C degrees.
Even if you are not into skiing, don't miss the chance to have your share of fun in the snow with other snow activities like snowboarding, sledging, hiking, or simply strolling along the snowy slopes and pretending as if you are walking on clouds for some Instaworthy-pictures.
Simply put, once you arrive at Club Med Tomamu, you will soon realise there's s(no)w way you are staying indoors!
Exciting Activities For Children Of All Ages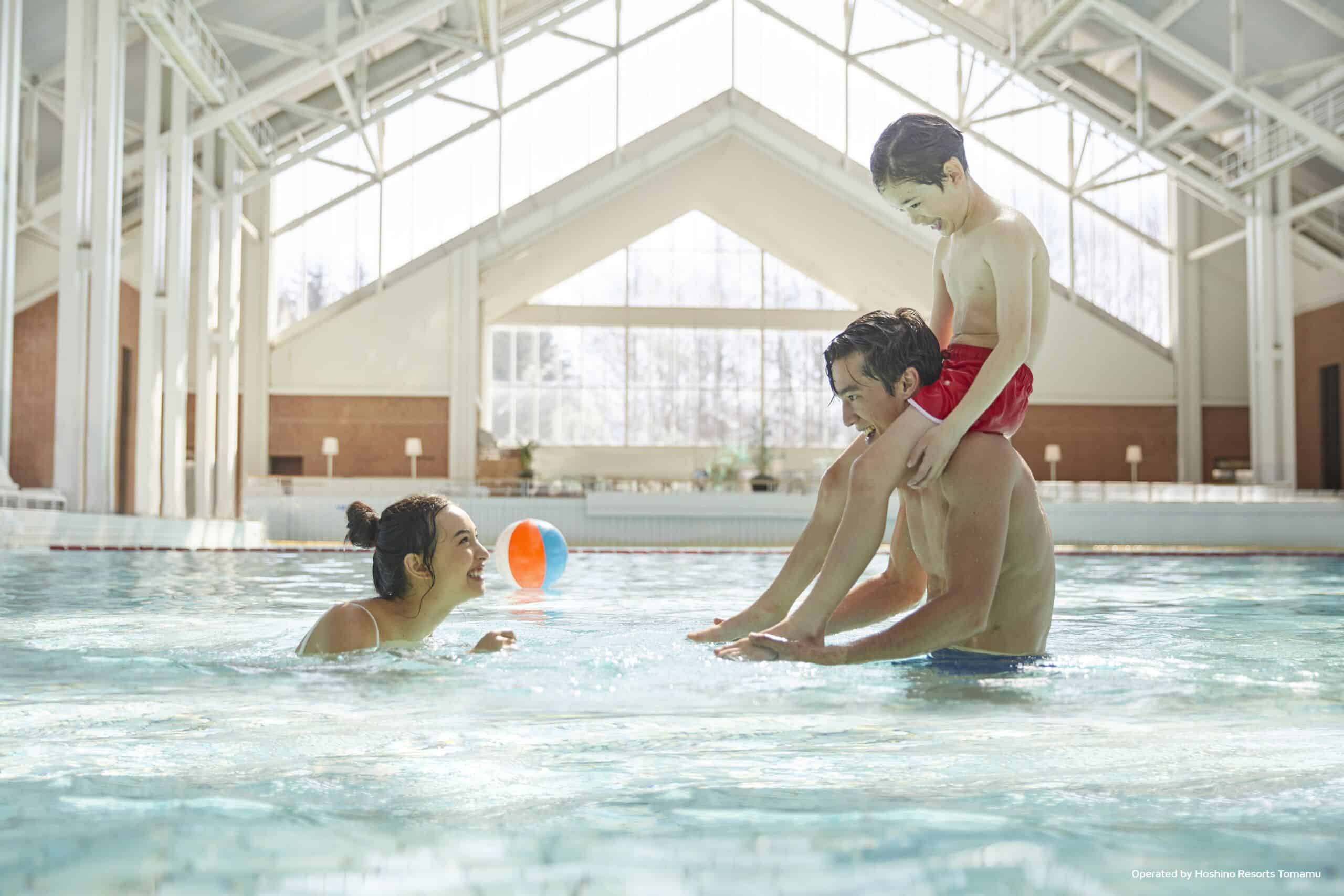 Club Med Tomamu's Mina Mina Beach is Japan's largest indoor wave pool that guarantees a thrilling dip for children. There's also an open-air Japanese public bath for a surreal experience amidst the cool winter climate. Children's clubs like Petit Club Med and Mini Club Med offer great bonding sessions for parents and their young children ages 2 to 3 and 4 to 10 with family activities like Family "Big Snack" that involve making and flipping giant pancakes or baking tasty treats or Family Show Time featuring acrobatics, circus, dance or theatre performances.
Since Club Med Tomamu is open during the summer, you can go cycling and explore the colourful blooming flowers adorning the hills.
Rooms With Breathtaking Views
The accommodation at Club Med Tomamu features modern contemporary interiors and furnishings with amazing views of the mountain range and surrounding forest. If you are travelling in a family of four, opt for the cosy Family Superior Room with majestic views of the Tomamu mountain range. The Deluxe Room boasts a forest view and a lounge area for rest and relaxation.
Meanwhile, the most spacious accommodations at Club Med Tomamu, perfect for a multigenerational family vacation, are the Family Suite and Master Family Suite – Duplex. The Family Suite has a separate room for children, a lounge area, and a magnificent snow-kissed fir tree view. The Master Family Suite – Duplex features a spacious living room, split-level family room and separate children's room.
Added perks of these larger rooms include room service for continental breakfast and turn-down services. Babies receive a special Club Med Baby Welcome and baby equipment (at an extra cost) from the Baby Welcome service. Your tiny totes aged 4 to 23 months are in good hands with the highest standards of care and comfort with food, feeding rooms, and special activities supervised by G.Os with childcare qualifications or babysitting services subject to availability. If you are travelling with a baby, make the relevant enquiries and pre-book essential baby equipment like a baby cot when booking your Club Med Tomamu holiday.
Savour Authentic Japanese Gourmet Cuisine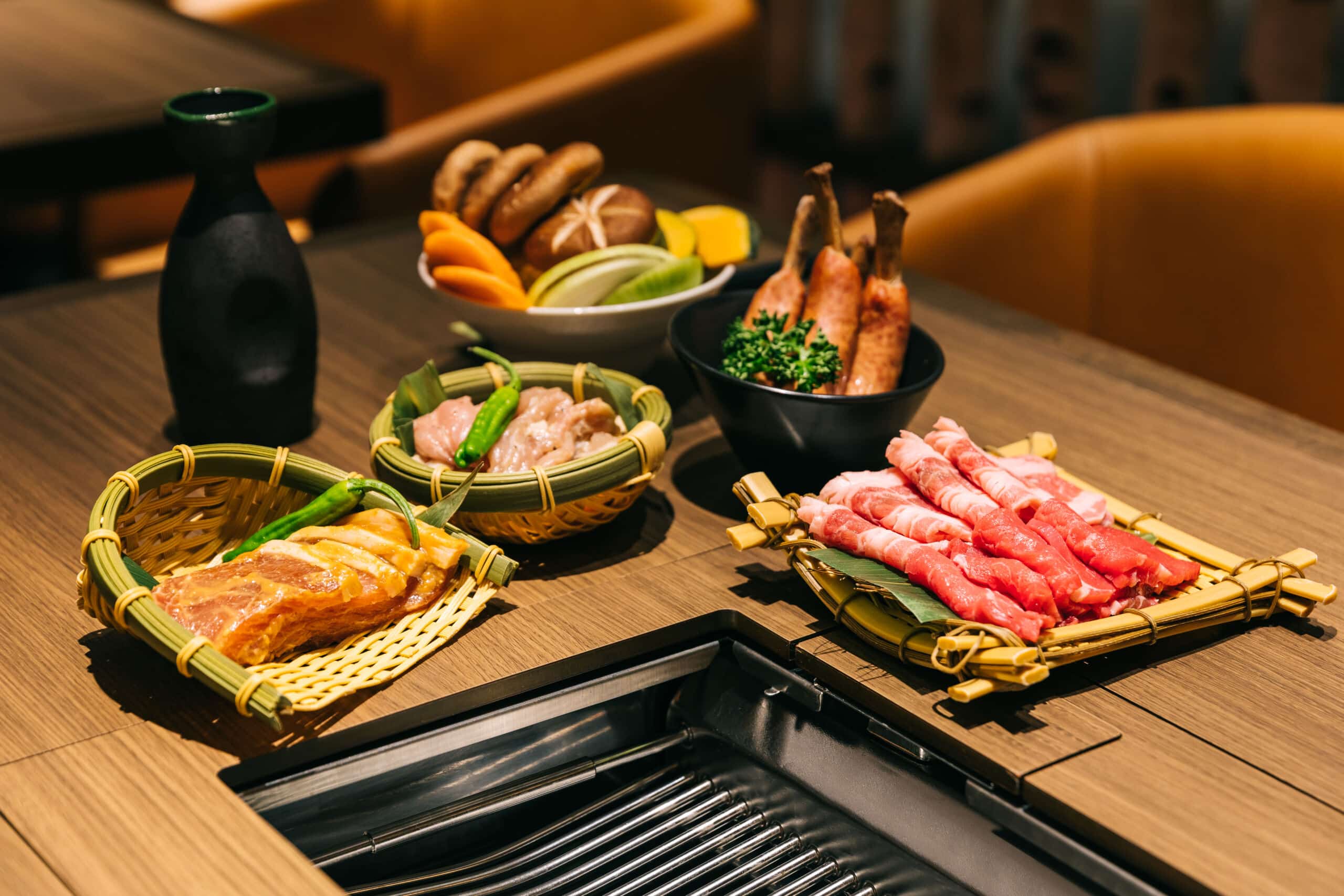 Indulge at one of Hokkaido's finest speciality restaurants, Haku, for a gourmet Yakiniku barbeque dinner. Rooted in an elevated farm-to-table dining experience, you can cook off premium and the freshest cuts of meat on the grill at your table paired with scrumptious side dishes. Topped off in an ambience inspired by Japanese indigenous tribes, this compulsory dining experience at Club Med Tomamu is meant to be cherished with loved ones as a memorable lifetime experience.
After dinner, revel in the essence of Japanese culture with sake and a whiskey-tasting session at The Nest. If you just want to chill out and have a cocktail, head to Unkai Bar, the main bar at Club Med Tomamu and dance the night away to music and entertaining live performances that celebrate the best of nightlife the Club Med way.
For all-day dining, the main buffet restaurant, Itara, offers international and the freshest Japanese fish and a wide selection of sushi dishes in several settings inspired by various regions in Hokkaido. Whether you are seated at the Bucolic Valley, Farmhouse, Sea of Clouds, or Rays of Sun, your gastronomic adventure is made even sweeter with a separate Baby Corner that caters to special meals for young ones in a relaxing atmosphere.
Getting there
The flight from Kuala Lumpur International Airport (KLIA) to New Chitose Airport takes close to eight hours. Upon arrival, just collect your luggage and head to the Club Med Shuttles (at an additional cost), readily available to whisk you away. Although the journey to Club Med Tomamu from the airport takes about one and a half hours, you won't feel the time passing by as you are instantly transported through blankets of snowy layers, pine trees, and frozen lakes throughout this blissful journey.
2. Club Med Sahoro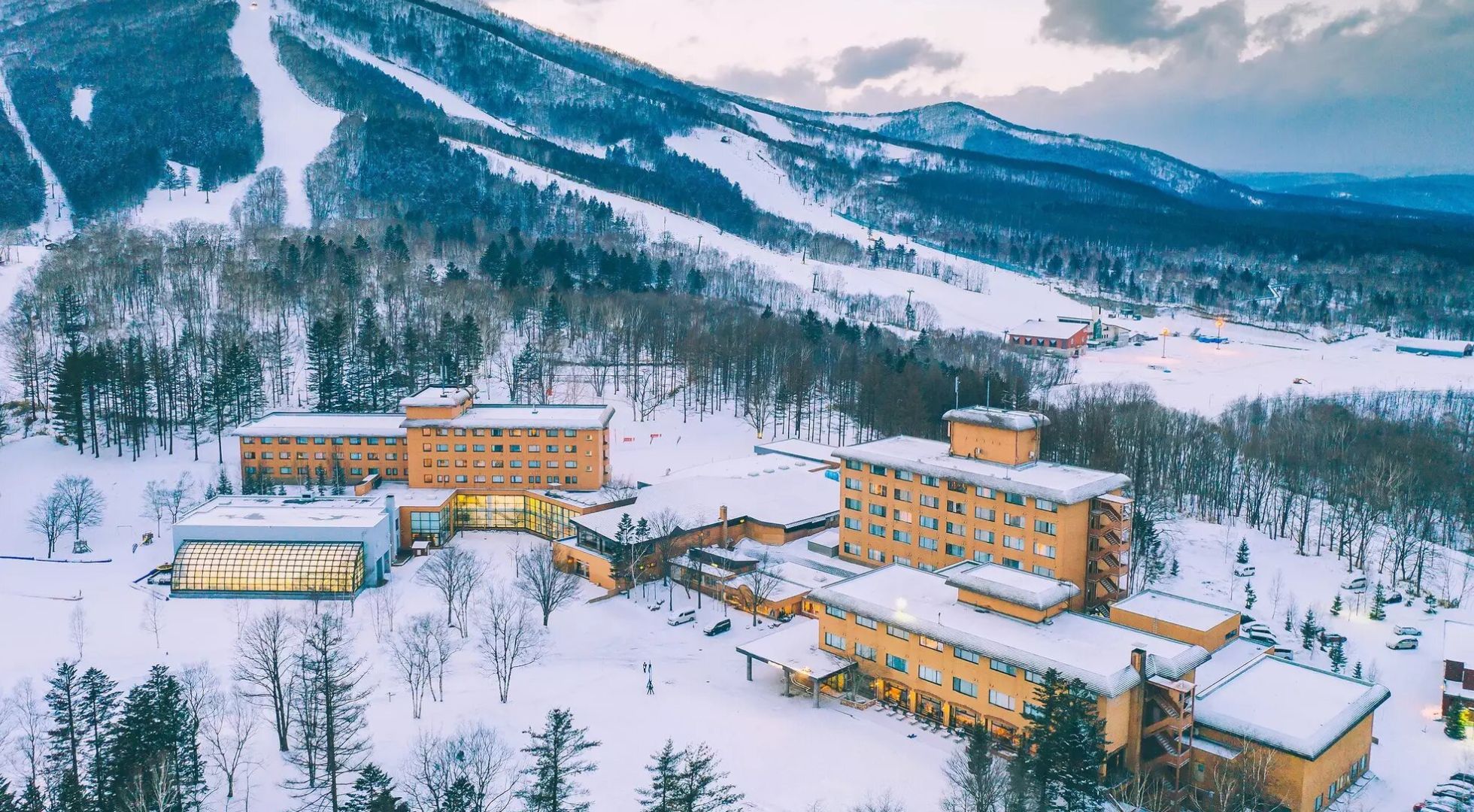 Picturesque Mountain Landscape And Fascinating Indigenous Culture
Just 35 minutes from Club Med Tomamu is Club Med Sahoro. Revamped in December 2019, the current Club Med Sahoro exudes a contemporary feel that combines modernity and Japanese aesthetics. For those who value tranquillity. Club Med Sahoro is the perfect choice with the exclusivity of a private mountain setting. The accommodation at Club Med Sahoro is heavily inspired by the art and motifs deeply rooted in the culture of the Ainu tribe, one of the earliest inhabitants of the mountainous regions in Japan. Each room at Club Med Sahoro features striking nature-driven abstract geometric patterns synonymous with this ancient tribe.
Apart from skiing, travellers can hop on the Magic Carpet. This travellator will bring you straight to the top of the slope. First-time skiers should check out Club Med's first-ever ski simulator (digital climbing wall). Adventure seekers will not want to miss the chance to go ice fishing and air boarding, which is beginner-friendly at an extra cost, or go on a snow trekking journey through the snowy white landscape and overlooking snow-capped mountains and end the day with an authentic Onsen experience at Tomurashi Onsen. If you love culinary arts, join an interactive Hokkaido cooking lesson and gain amazing Japanese cooking tips to impress your family and friends back home.
Rest and Relaxation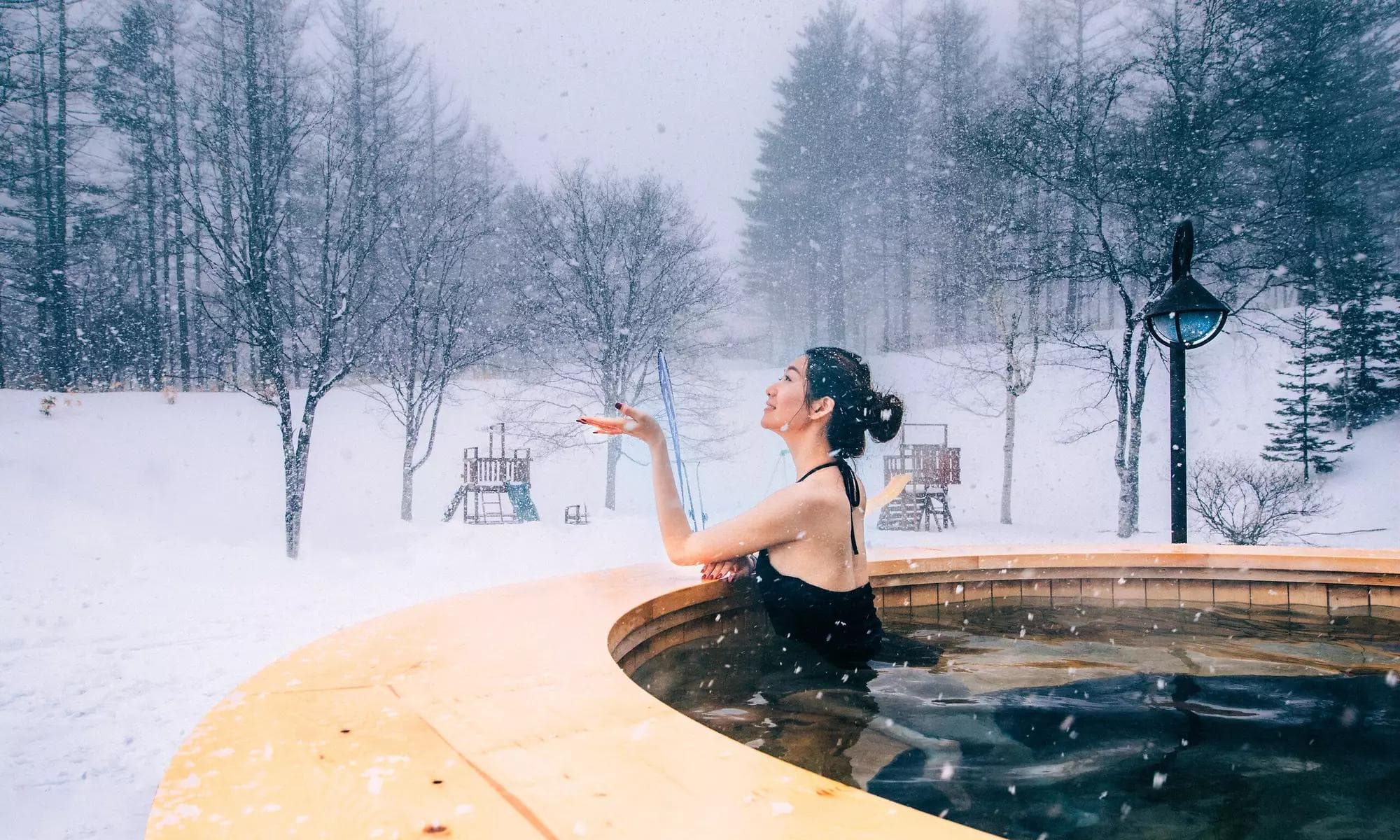 Club Med Sahoro is the perfect resort for mature or solo travellers seeking rest amidst serenity. The ideal spot to unwind is the outdoor Canadian bath with captivating mountainous views. Those who prefer to chill out indoors can opt for the Club Med Spa by Mandara which blends traditional Balinese traditions and European techniques.
Satisfy Your Nabemono Cravings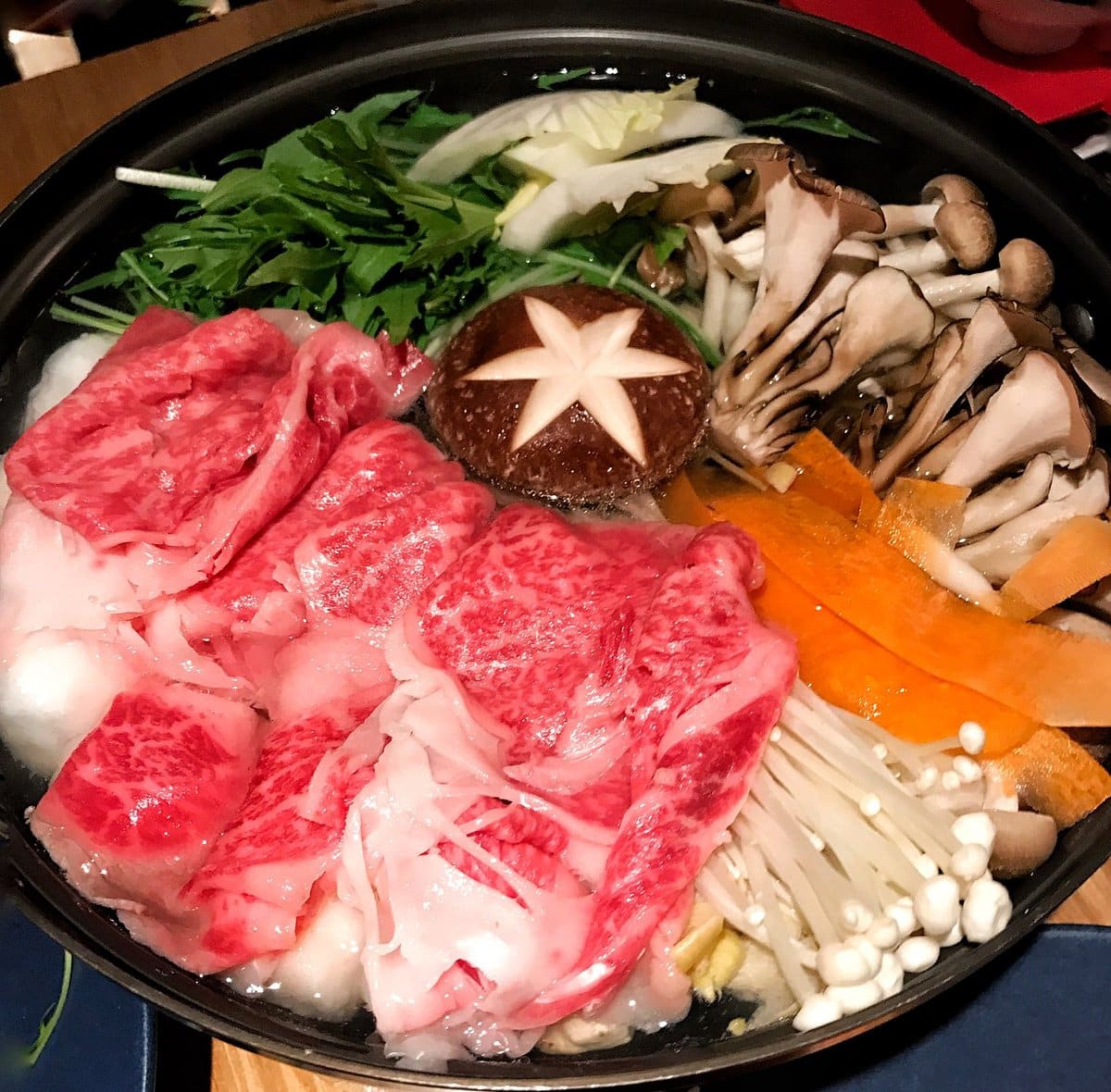 What better place to feast on the best Nabemono in the world than in Hokkaido? For an authentic taste of local Japanese hotpot flavours, check out Club Med Sahoro's speciality restaurant, Mina Mina, famous for traditional nabemono, or nabe, soup in a heated pot at your table. Featuring the freshest local produce like fresh salmon (or trout) and seasonal vegetables, the unique broth is made of locally cultivated kombu and miso that makes for excellent Japanese comfort food and a must-try dining experience worth sharing!
Don't forget to check out The Daichi, Club Med Sahoro's main restaurant, for premium quality sashimi, sushi, and chirashi prepared by skilled Japanese Chefs using traditional cooking techniques. Be impressed by the cooking demo of handmade soba, ramen, and udon noodles by these professional chefs. Overall, the dining experience at The Daichi is a memorable winter experience with scenic views of the surrounding snowy white Hidaka mountain.
Getting there
The journey from New Chitose Airport to Club Med Sahoro takes about two hours. Alternatively, the resort is 15 minutes away with the Club Med Shuttle service from Tomamu Station.
3. Club Med Kiroro Peak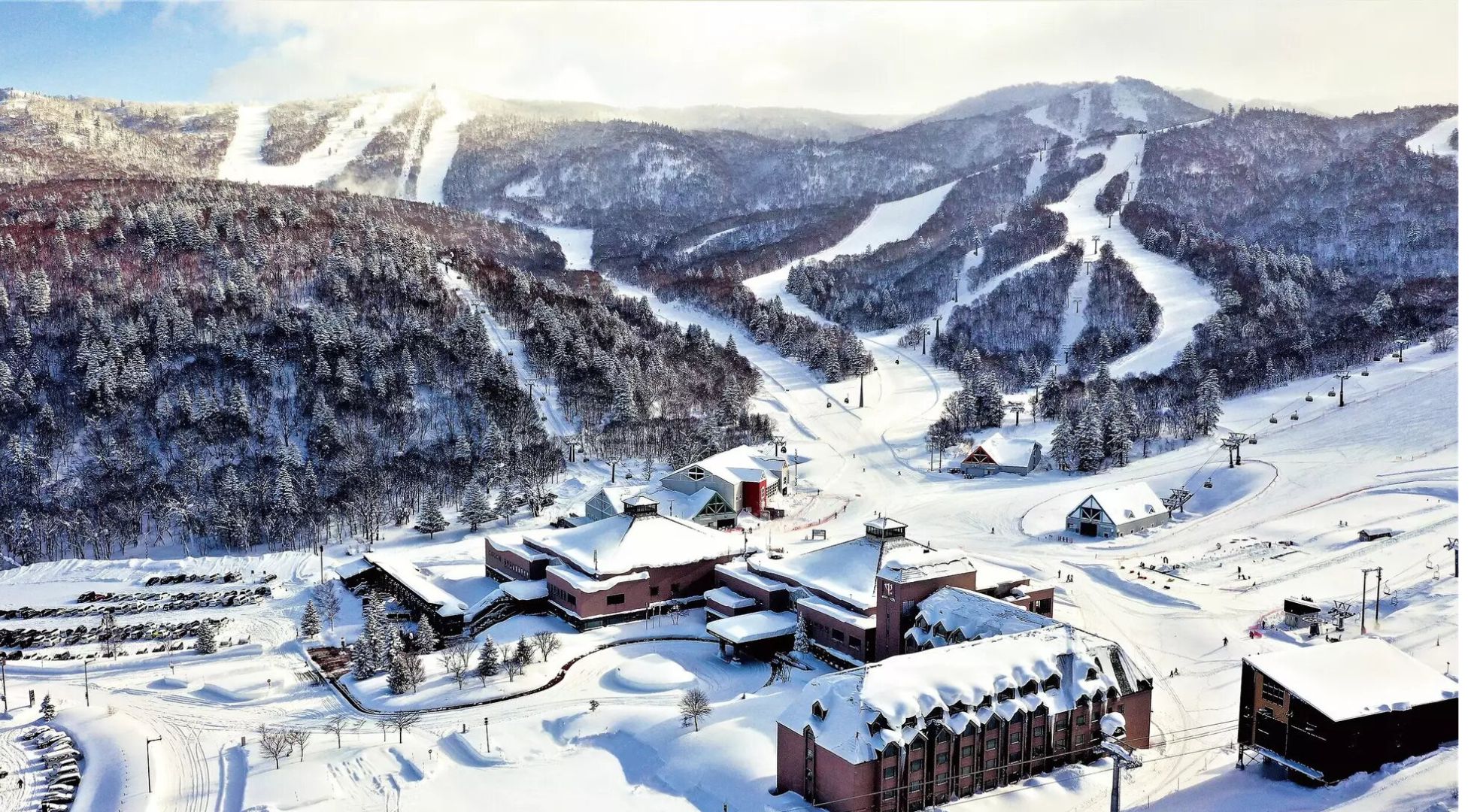 One-Of-A-Kind Snow Experience
The latest addition to the Club Med Japan snow resorts chain is Club Med Kiroro Peak, launched in December 2022. Famous as a snow skiing mecca located on the outer fringes of Niseko between the south of Otaru City and to the west of Sapporo City in Hokkaido, Club Med Kiroro Peak draws international travellers with the finest powder snow in the world produced by the combination of Siberian winds meeting the cold waters of Hokkaido Island and the most snowfall at 21m annually on average, more than anywhere else in Japan.
At Club Med Kiroro Peak, you can indulge in a "one-of-a-kind snow experience" with 23 ski tracks and long ski seasons starting from November and the sole Club Med snow resort in Asia that offers spring skiing until May.
In addition, this is one of the ski resorts in Japan renowned as an exclusive adults-only resort with admission of guests aged 12 years and above. Young and mature travellers are guaranteed a peaceful atmosphere without any interruptions from babies or toddlers as no kids club is available here, and the daily schedule starts later.
Great Nature Discoveries and Japanese Cultural Immersion
The skiing experience at Club Med Kiroro Peak is quite an epic journey that spans the snowy trails of Nagamine Peak and Asari Peak. Apart from skiing and snowboarding, horse riding excursions are popular among tourists divided into two levels: beginners and advanced, where travellers can explore the beautiful winter landscape on horseback at varying costs for a 30-minute or 60-minute ride. As for indoor activities, check out fitness classes from Zumba to yoga and meditation sessions.
Don't miss the short excursion from the resort to the beautiful Otaru Coastal Town for the Glass Blowing Craft experience and make your souvenir. During your Otaru trip, take some time to learn more about Hokkaido's rich history of sake and Japanese beers at the distilleries. Whisky lovers may extend their travel to the neighbouring coastal town of Yoichi, the centre of Nikka Whisky Distillery, for a lesson in Japanese whisky-making techniques and an unforgettable whisky-tasting session.
Spacious Accommodation For A Comfortable Stay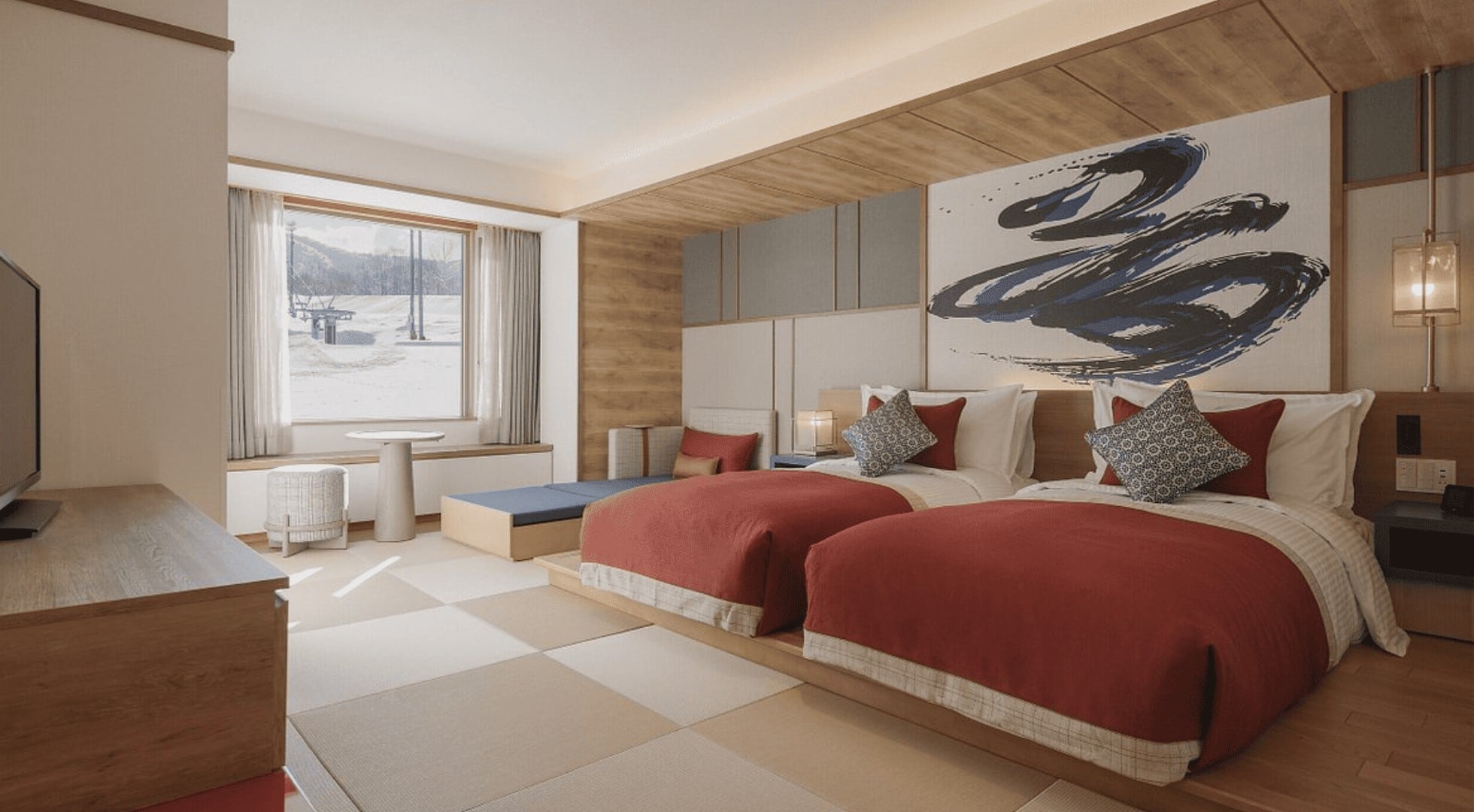 With over 200 rooms, accommodation at Club Med Kiroro Peak focuses on ensuring each guest has the best stay in a cosy space. The Superior Rooms are incredibly comfortable, exceeding regular Japanese standards. In contrast, the Deluxe Rooms (Family Deluxe Room and Junior Family Deluxe Room) are mini-suites with a separate living area and a sofa that can be converted into a bed perfect for a large group of friends or a multigenerational family holiday. For those looking for a luxurious stay, the Suites is value for money, with fantastic views of the mountain range and surrounding landscape, a spacious area, and additional amenities like in-room breakfast, a daily-refilled minibar, and concierge service.
Rejuvenate Your Body, Mind And Soul With The Ofuro Experience
A stay at Club Med Kiroro Peak is not complete without a tranquil retreat at The Ofuro, featuring a sauna, Onsen and Rotenburo Japanese baths. Before entering the Onsen, guests must shower to purify their body and mind in line with Buddhism and local culture, focusing on physical and mental cleanliness.
Soak in the indoor Onsen for 10 to 15 minutes before moving to the outdoor Rotenburo with captivating views of the powder-white landscape for another 10-15 minutes. Finally, guests can cool down by soaking in the cold tub and complete the experience with a shower. Onsen waters are renowned for minerals such as sodium bicarbonate and calcium that increase blood flow, improve oxygen levels, and relax tense muscles to promote greater relaxation and rejuvenation.
Feast And Be Merry All Night Long
The daily schedule at Club Med Kiroro Peak begins late, with breakfast served around 7.30 a.m. and lunch from 12 p.m. to 3:30 p.m. Evening cocktails and aperitifs are served at 6 p.m. Dinner starts at 7 p.m., followed by night shows after 9 p.m. that continues until late night. Late-night snacks are also available from 10 p.m. to 11 p.m. for those who want a light nibble before retiring to bed.
All-day buffet-style dining starts with a Western and Asian breakfast spread served at The Otaru, Club Med Kiroro Peak's main restaurant. Lunch and dinner include an extensive range of made-to-order Asian meals, from fried rice to staple Japanese delicacies like tonkatsu, snow crab, ramen, and sushi. Be sure to sample the fusion dishes with Japanese-French flavours and end your meal on a sweet note with vanilla and lavender soft-serve ice cream for dessert.
Club Med Kiroro Peak's, The View Bar, as the name suggests, is worth a visit for its scenic mountain views and signature cocktails like the fruity and light Otaru Cruise, a delightful mix of vodka, soju, strawberry syrup, and cranberry juice or the more complex flavour profiles of Cape Kamui, which is a unique blend of sake, peach syrup, green tea, and lemon juice. The bar also serves famous Hokkaido beer brands such as Sapporo Classic and Yebisu Black, wines and non-alcoholic beverages, including various coffee and tea blends, juices, and milkshakes.
Every night after 9 p.m., guests are treated to vibrant dance performances to circus acts, and the G.Os keep the guests engaged and entertained with choreographed dance routines and lively banter.
If you are looking for more exclusive dinner treats, head to Club Med Kiroro Grand Resort, just a three-minute shuttle or gondola ride from Club Med Kiroro Peak. Check out the high-end speciality restaurants like The Ogon, offering an exquisite mix of Chinese and Thai cuisine, or The Kaen for the most delectable yakiniku feast.
Getting there
The journey from New Chitose Airport to Club Med Kiroro Peak takes about one and a half hours by the Club Med Shuttle service.
The best time to visit all three exclusive Club Med Japan snow resorts would be from November to mid-March when the temperature is still low with the snow at its peak for the ultimate all-inclusive skiing and dining experience and other exciting activities like excursions and rest sessions.
Be sure to book your Club Med Japan snow resort holiday in advance to score the best deals on accommodation and dining packages, early booking discounts for skiing lessons group deals and equipment hire during peak seasons. Most importantly, you get to minimise your travel expenses with the peace of mind that everything is sorted in advance, with only the winter or ski holiday of your dreams to look forward to!
Are you ready for hassle-free travel to Club Med Japan's exclusive ski resorts?
You may also be interested in: