We are looking at solo backpacking Southeast Asia in this article. Let's kick it off by talking about why you should even consider this trip. In a world full of crazy stress and endless distractions, imagine this: you, yourself, and a backpacking adventure that lets you truly disconnect.
This is a journey where it's all about you and the kind of adventure you've been dreaming about. No need to worry about anyone else – you can go wherever, whenever, and set the pace that feels just right for you.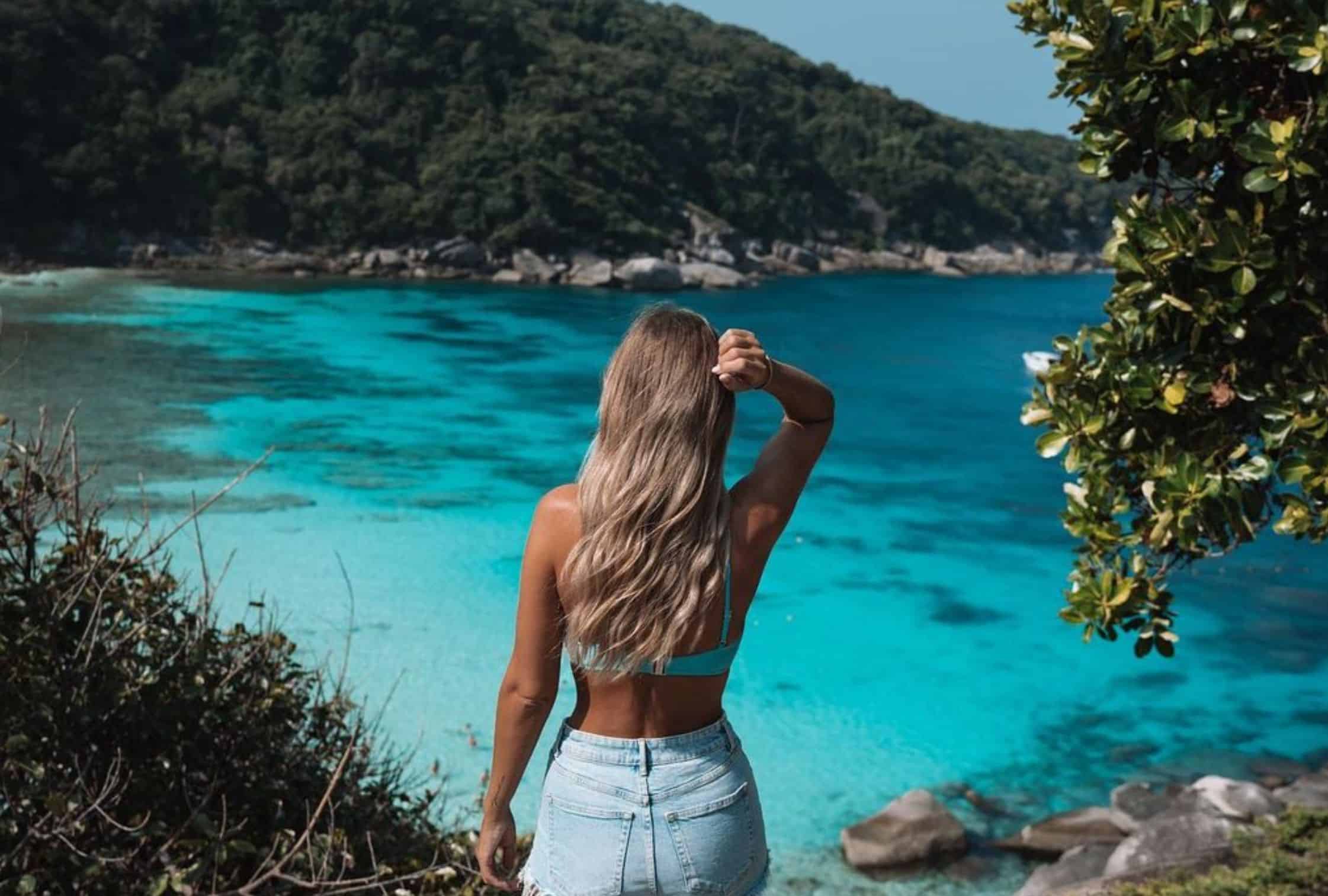 Granted, a solo backpacking trip requires more preparation than group tours and cruises. Solo trips also present their own set of challenges – mentally, emotionally, and even physically. Furthermore, being alone in a foreign place can be intimidating for those who might feel more vulnerable, like women, LGBTQ+ pals, people with disabilities, and others who deal with different types of discrimination.
Our solo travel guide is here to help you tackle those nerves and risks. The rewards of wandering on your own are out of this world, but before you start your journey, let's learn what you're signing up for and how to handle the not-glamorous bits. So, without further ado, here are some killer tips to map out your solo backpacking trip.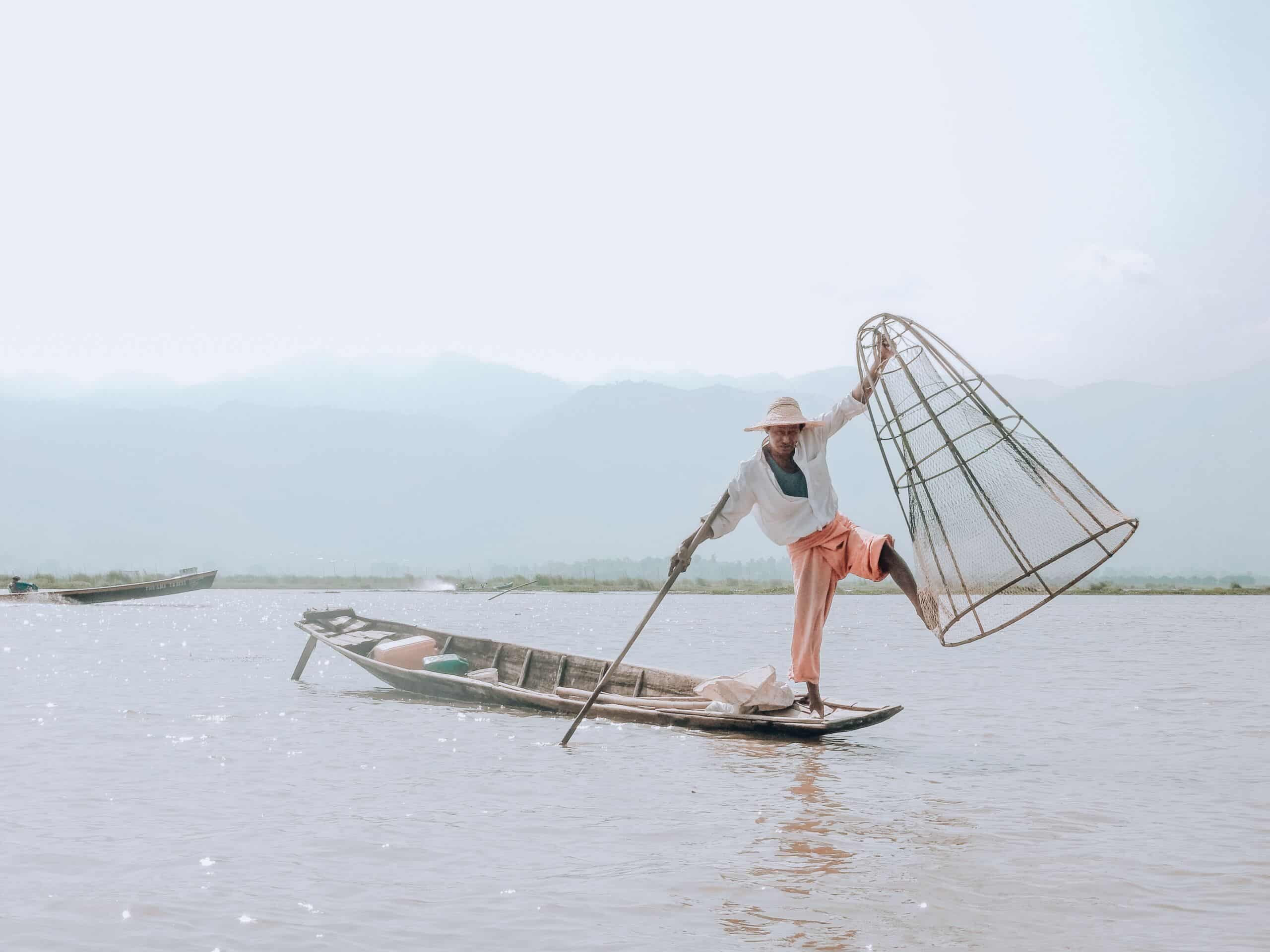 solo backpacking southeast asia
Be Well-Prepared
Opting for a solo adventure means relying solely on yourself. You must be able to manage your luggage. Nothing's more frustrating than being hindered by cumbersome baggage while navigating the world. It might seem trivial, but make sure you can handle your bags.
Prepare to deal with sickness, injury, and the possibility of being completely disoriented. Look to equip yourself with essential skills such as basic first aid and, depending on the activities you will do, basic navigation techniques.
Furthermore, lacking a second opinion or someone to gauge potential risks, it's vital to be brutally honest about your comfort zone. Trust your instincts – if something feels off, acknowledge that feeling. Veteran solo travellers often recount instances where they experienced a bad vibe before an unpleasant incident. On a solo travel trip, your gut feeling is your guide.
If you happen to encounter someone who raises your suspicions, please remember you're not obliged to disclose your destination or solo status. Crafting an exit strategy is entirely justified, and be sure to stride away confidently. Consider carrying a can of pepper spray designed for personal defence. Don't hesitate to use your safety whistle if needed – three sharp blasts are universally recognised as a distress call.
Share Your Travel Plans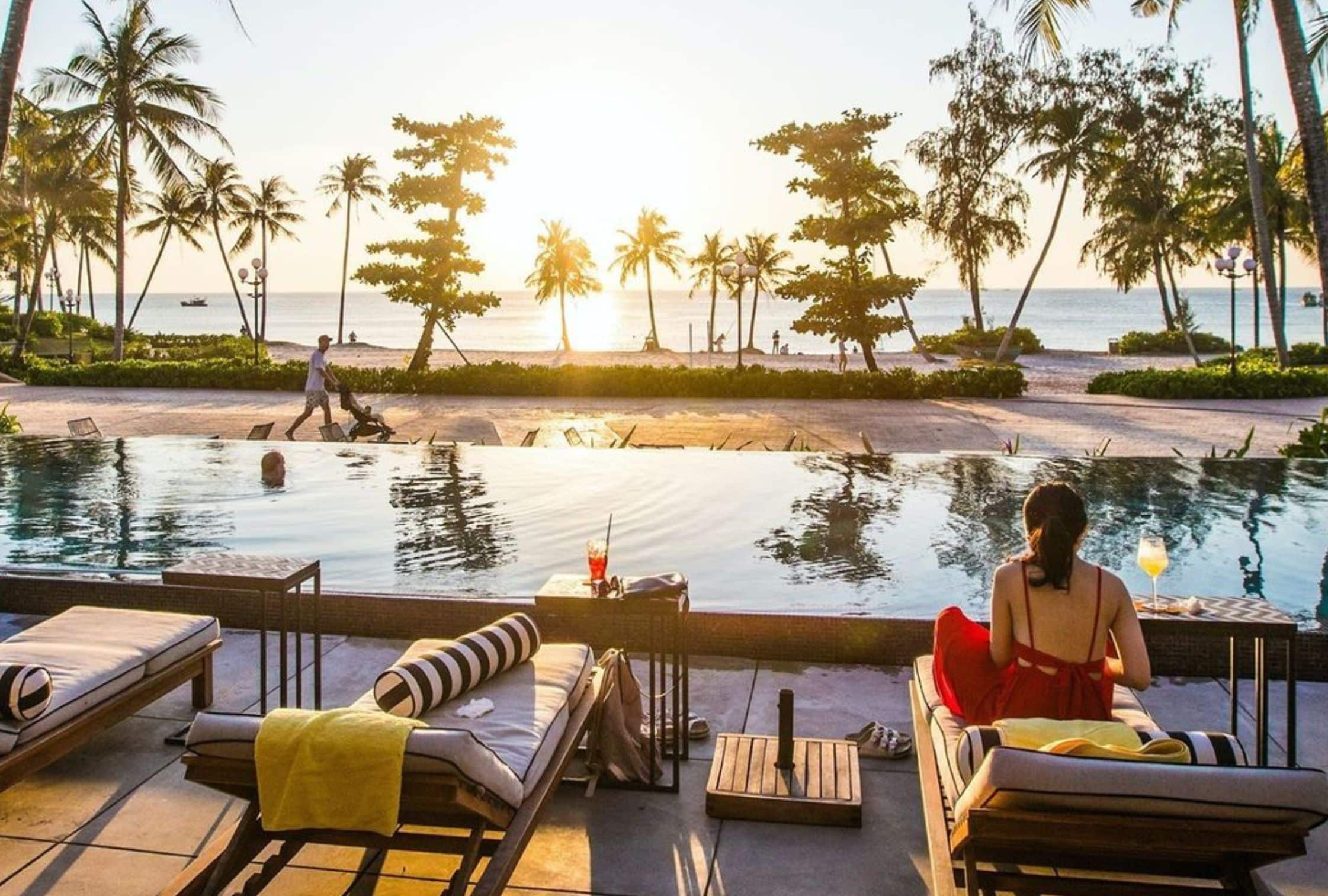 This point can't be emphasised enough. It's crucial to provide a comprehensive travel itinerary to a trusted individual. Include particulars about your destinations, lodging arrangements, country transitions, flight details, etc. While solo travel allows you to wander, it's a good idea to stick reasonably close to your plan once shared. Making drastic changes might make it challenging for others to locate you if needed.
For women travellers travelling alone, consider female-only accommodation. Being alone in a noisy, busy, unfamiliar city can be daunting, especially for solo female travellers. Consider booking a female dorm in hostels to ease into the experience. Backpacker lodges and hostels can be overwhelming, so look for smaller dorms or a private room for a gentle introduction to your journey in a foreign land.
In addition, it's wise for female solo travellers to prioritise accommodations in city centres. These areas are usually near major tourist attractions and eateries. This minimises the time and effort needed to return to your room at night.
Get Insured and Carry Emergency Funds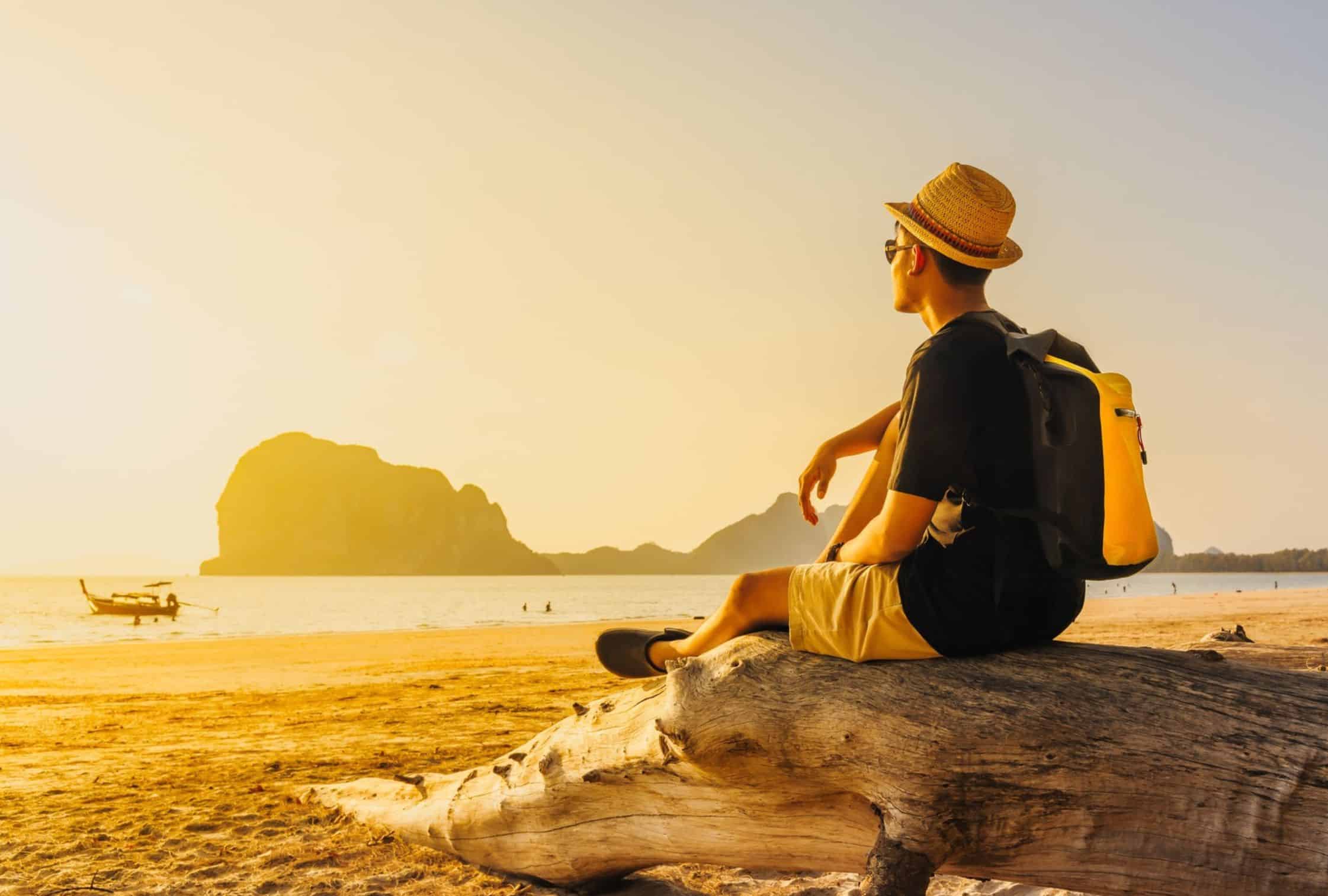 Ensuring your safety involves having financial security for your travels. This encompasses sufficient funds for your journey and an accessible emergency fund. Remember, mishaps and illnesses can occur unexpectedly, so investing in travel insurance is smart.
You want to be in a foreign country with some form of travel insurance, especially on your first solo backpacking trip. Remember the recent global health pandemic that led to unexpected lockdowns? Research travel insurance or get a travel agent to help you.
Walk, Eat and make friends
Numerous cities offer walking and gastronomic tours, which are fantastic avenues to discover a new locale's culture and cuisine and make connections. Southeast Asian food is a treat; these tours provide insights into the city's essence and culinary delights. To forge connections, leverage social media to locate travel groups and companions. Facebook is an excellent platform for solo travellers. Post a comment asking if anyone will be at your destination around the same time.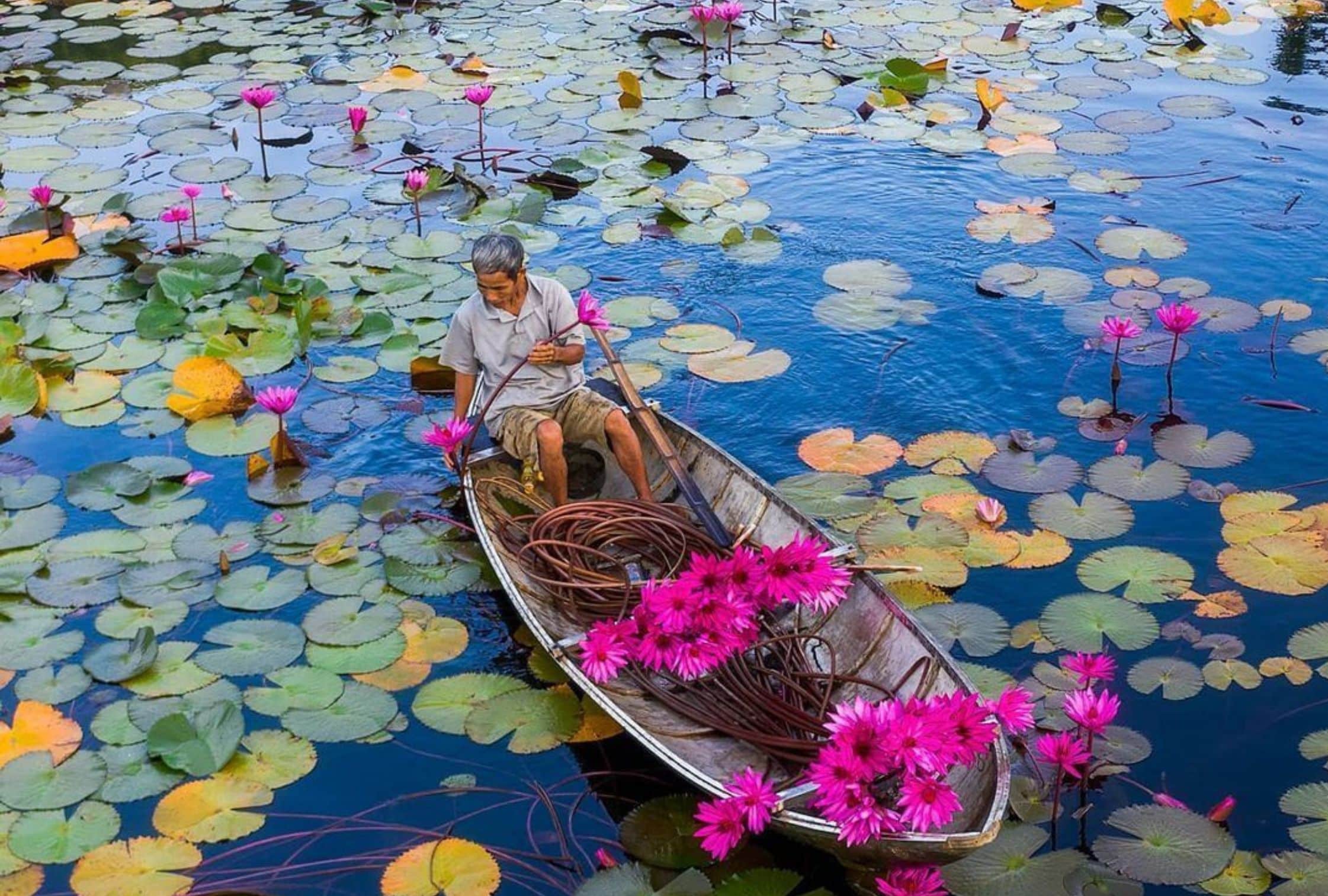 Solo Backpacking Trip: Avoiding travel Scams 
Let's move on to the typical travel scams that often target solo travellers. Travel fraud is, unfortunately, common and very real. We might believe that only the wide-eyed, trusting tourists fall for these tricks. But con artists have upped their game, and even seasoned globetrotters can get caught in scams.
Below are some common travel scams that might appear in Southeast Asia. We included some savvy strategies to dodge these scams or, at the very least, lessen your chances of falling victim.
Unofficial, cheap tours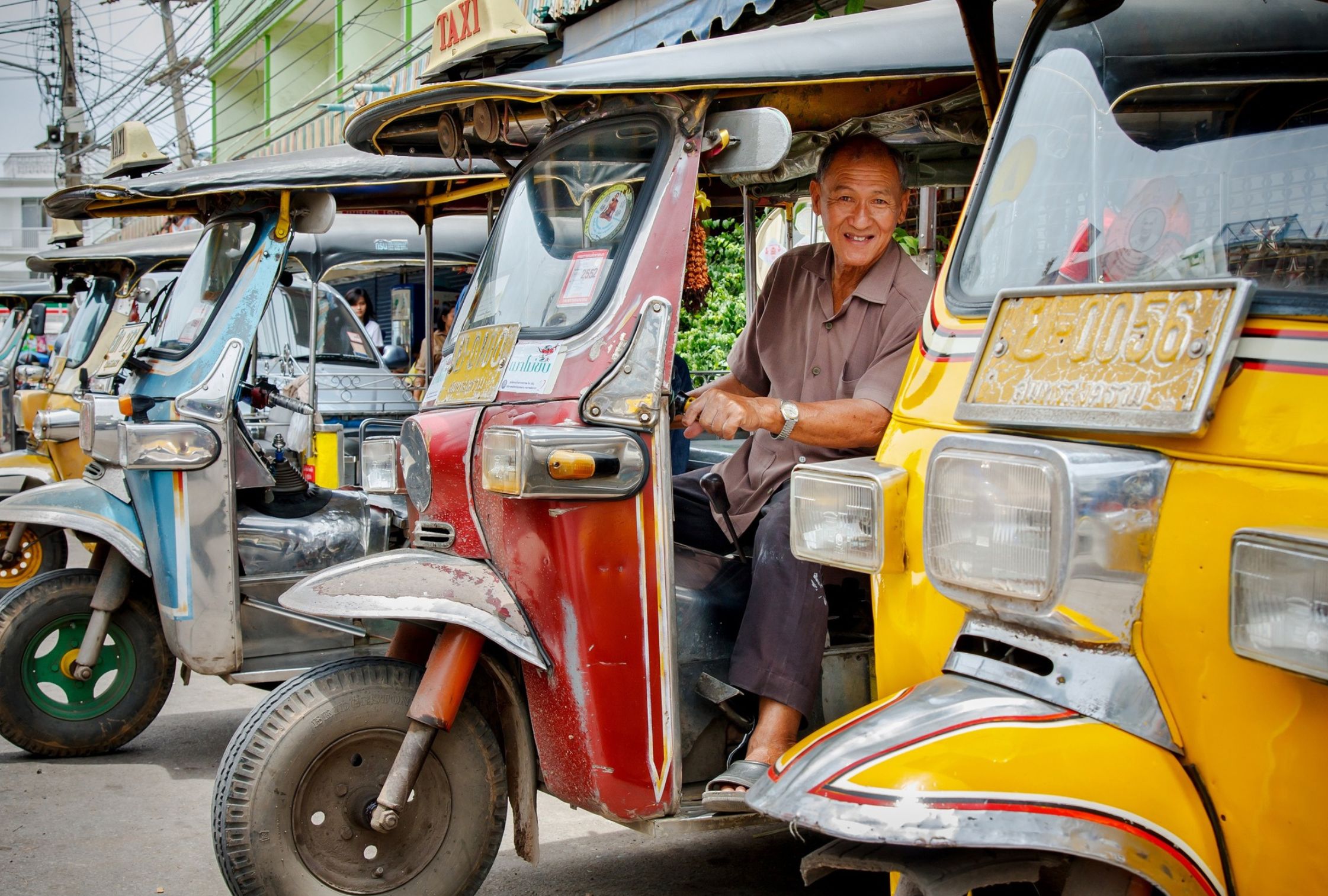 You may meet motorcyclists, tuk-tuk, or taxi drivers who offer seemingly free or dirt-cheap day tours. You might glimpse temples or iconic landmarks, but here's the twist: these drivers often steer you towards local shops that sweeten their pockets with a nice commission.
Money-wise, you might not be worse off, but your day is spent on the driver's meandering route. You may also find yourself nowhere near that place you initially had your heart set on visiting. The return journey involves playing along and enduring an extended shopping tour. The best thing to do on a solo backpacking trip is to use more established, credible tour operators or guides.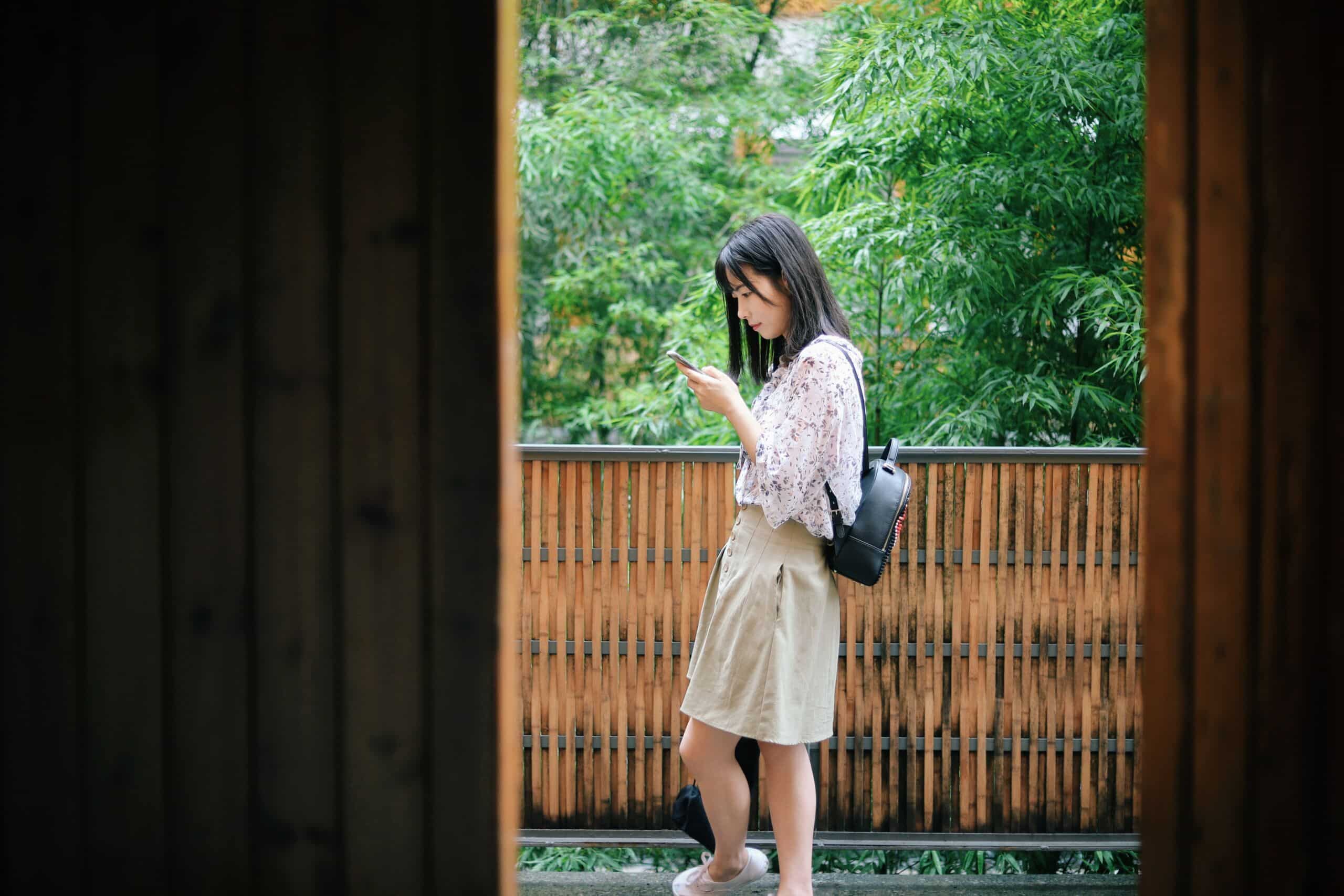 If you are in a taxi or such, and your driver spins a yarn about your hotel being overbooked or, heaven forbid, closed, don't change your plans. They'll attempt to whisk you away to a pricier alternative, pocketing a neat commission for their efforts. Safety-wise, this also raises concerns – you'll be in an unfamiliar part of town, away from where you intended to be. Stand firm and stick to your original plan.
Thanks to smartphones and the internet, we can outwit drivers that appear to be taking you on longer-than-necessary rides. Whip out your phone, pull up directions, and guide your driver like a seasoned pro. If you're headed to a place with dodgy cell reception, preload those maps while you're still back at your hotel. That way, you'll be the master of your travel destiny.
Overly-friendly locals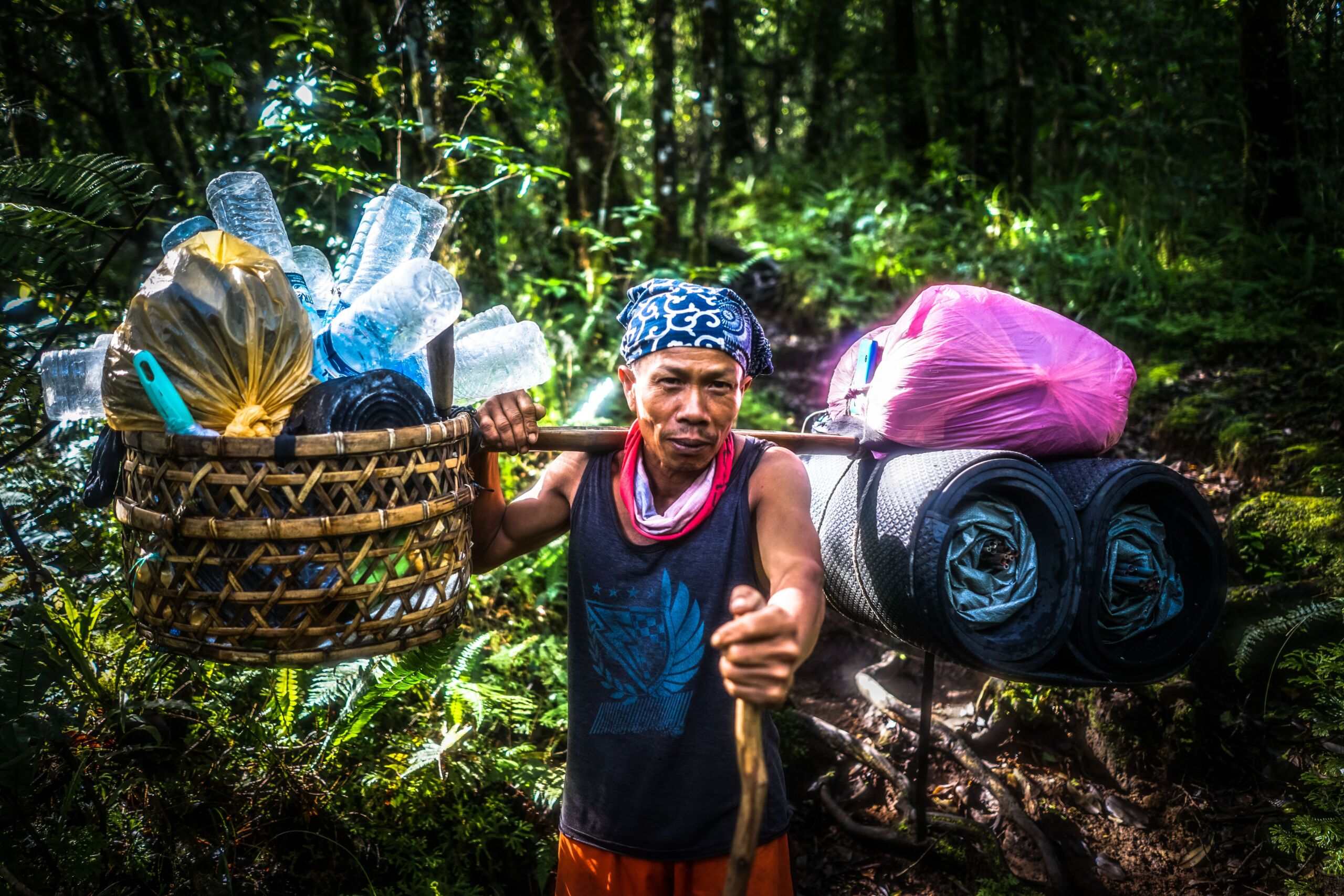 When meeting friendly locals, backpackers might find themselves in interesting situations – like being approached by nice, flirtatious folks at bars or eateries. These locals might go all-out, insisting on being your tour guide and taking you to the hottest spots in town.
It feels like you made some friends over a meal or drink. But when the bill arrives, your newfound friend is nowhere in sight. Or, in more disconcerting scenarios, you are distracted and robbed or fall victim to a drugging incident.
If someone you've just met is overly eager to show you the ropes or seems too forward, consider it a red flag waving in your face. If you're up for a drink with a new buddy, choose the place yourself and keep your wits and drinks close to you – don't let the bar tab catch you off guard.
Juice jackers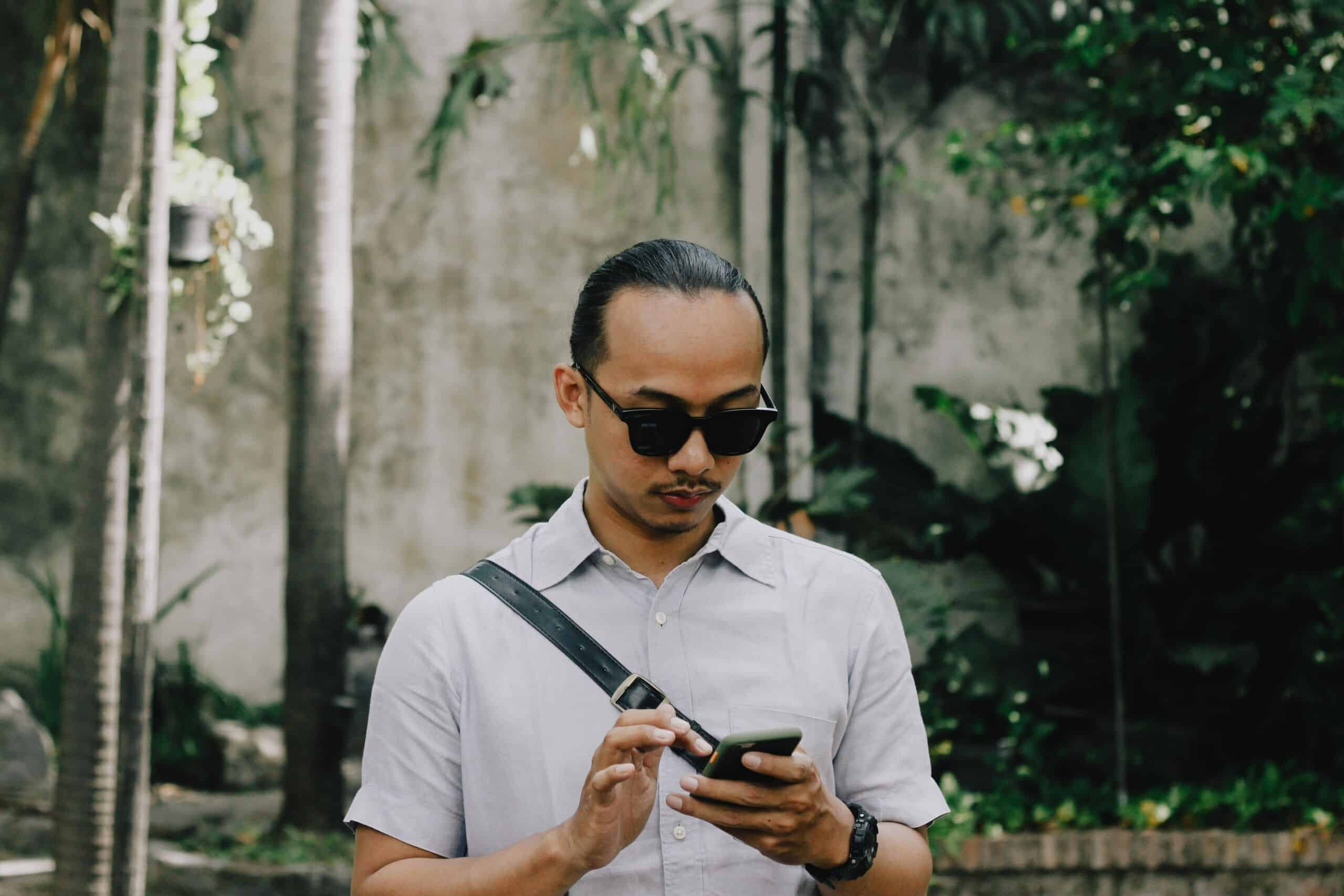 As globetrotters, our lives revolve around our trusty mobile devices. It is our source of communication, information, and entertainment. We tend to scramble to charge our phones when that dreaded low battery warning pops up. However, you should avoid going to any old public charging station on a solo backpacking trip in a foreign destination.
Juice jacking involves criminals changing USB charging ports or cables to introduce malware onto your device when you plug it in. This malware could lock your gadget, steal data passwords, or even make off with a complete backup of your phone straight into the hands of the scammer.
The tech behind juice jacking is proven. Stay safe, opt for direct AC power outlets instead of those charging stations, and bring your cables along. External batteries are also helpful – they let you roam free while your phone powers up, rather than being tethered to a charging station.
Solo travel in Southeast Asia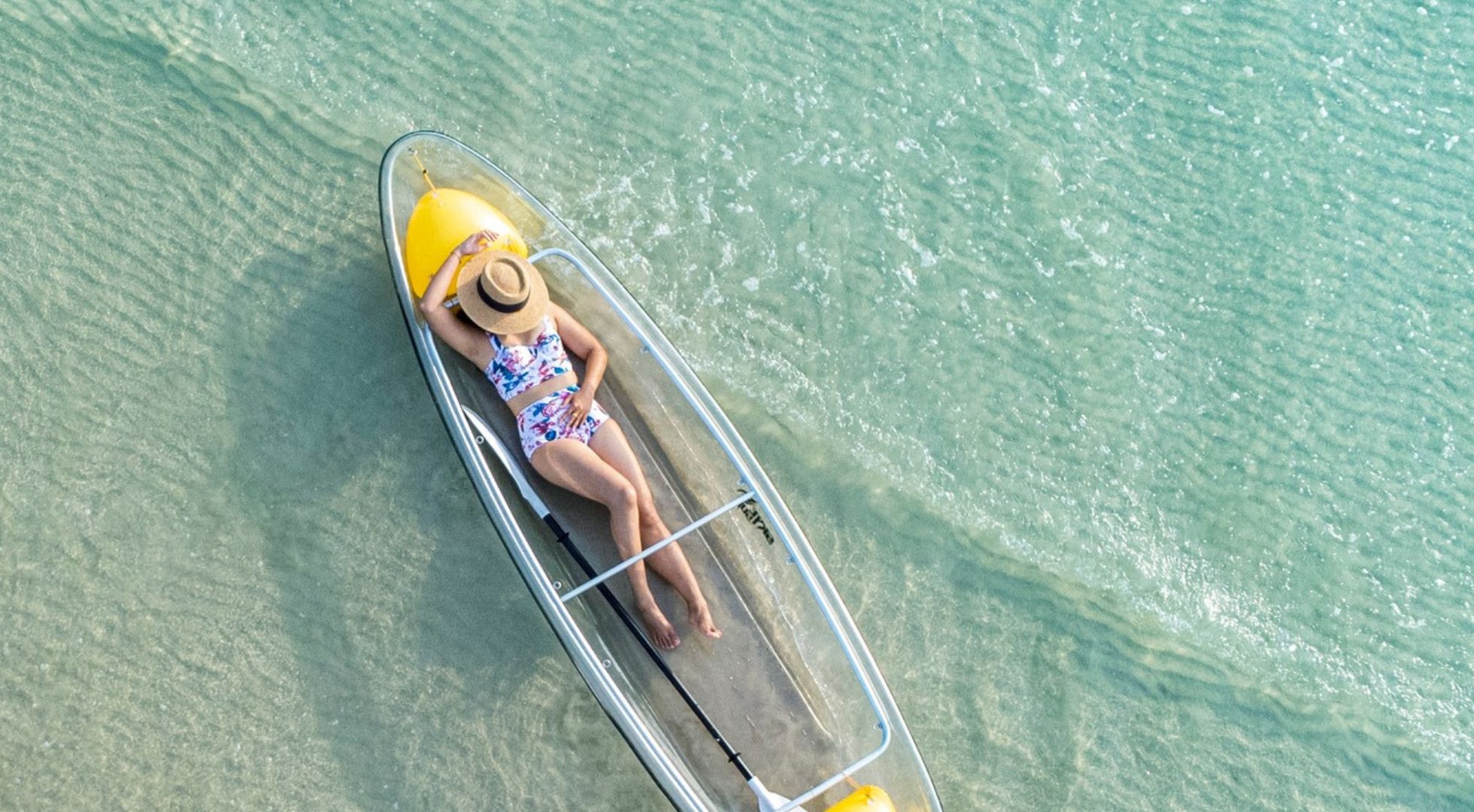 Regarding where to go on a solo backpacking trip, Southeast Asia is a haven that's stood the test of time. These countries have a backpacking scene with wallet-friendly lodgings and locals known for their warm hospitality. You'll find a plethora of hostels, guesthouses, and budget stays that encourage mingling with fellow travellers. And let's not forget the public transportation network – buses, trains, and ferries – that makes getting around a breeze.
Solo travel in Southeast Asia: Countries
Thailand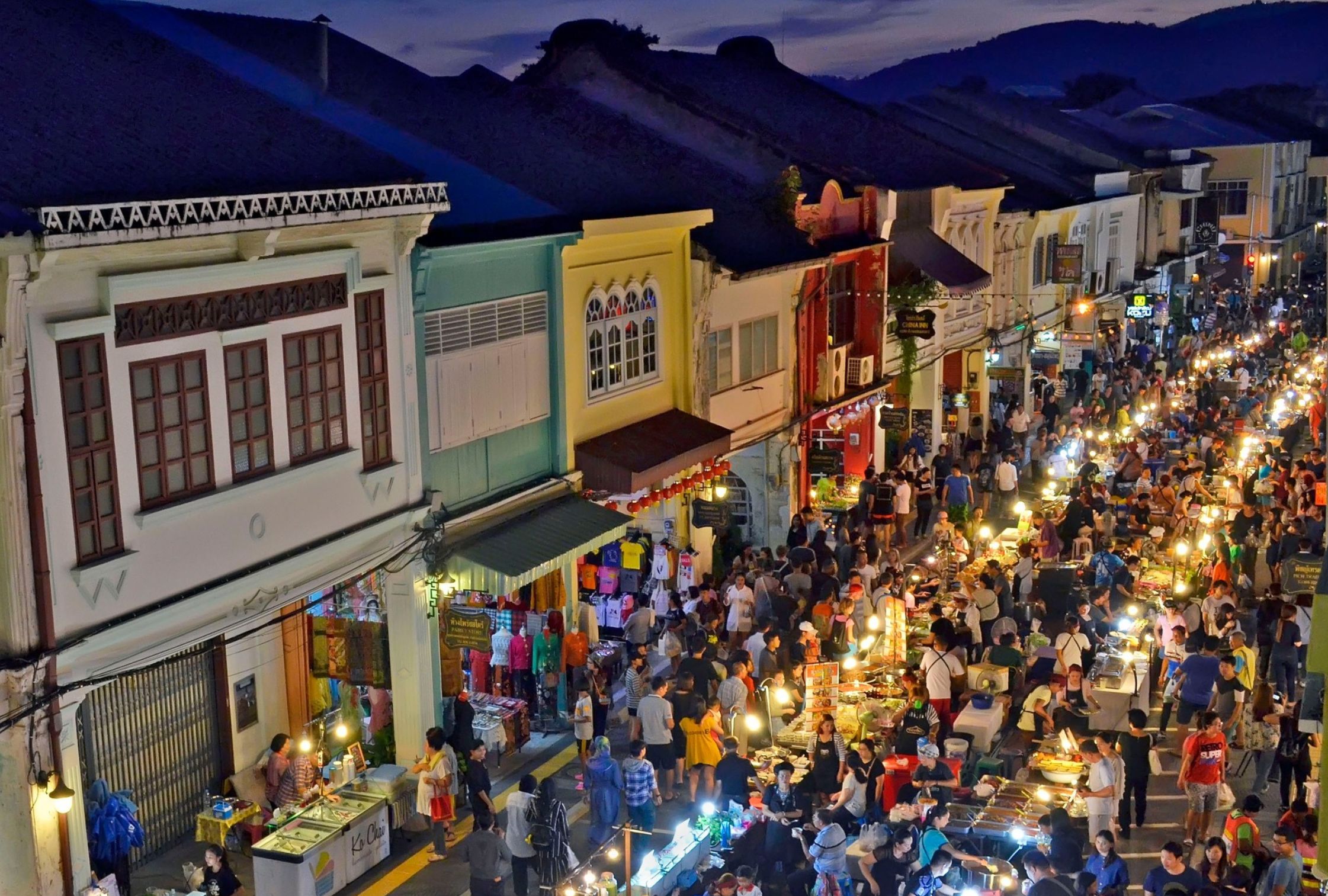 Thailand is a canvas painted with vibrant cities, picturesque beaches, and cultural gems. The lively streets of Bangkok, Chiang Mai's temples, and the idyllic islands of Phuket and Koh Phi Phi capture the essence of this land. This country is a seasoned host for tourists. This fantastic travel hub has a robust transport system, budget-friendly lodgings, and a wealth of activities catering to backpackers.
However, while Thailand is a secure destination, petty theft and scams may pose concerns, particularly in tourist hubs. So stay alert, but indulge in Pad Thai, the fiery delight of tom yum goong (spicy shrimp soup), green curry, and street-side pleasures like banana pancakes and mango sticky rice as you travel around this beautiful country.
Vietnam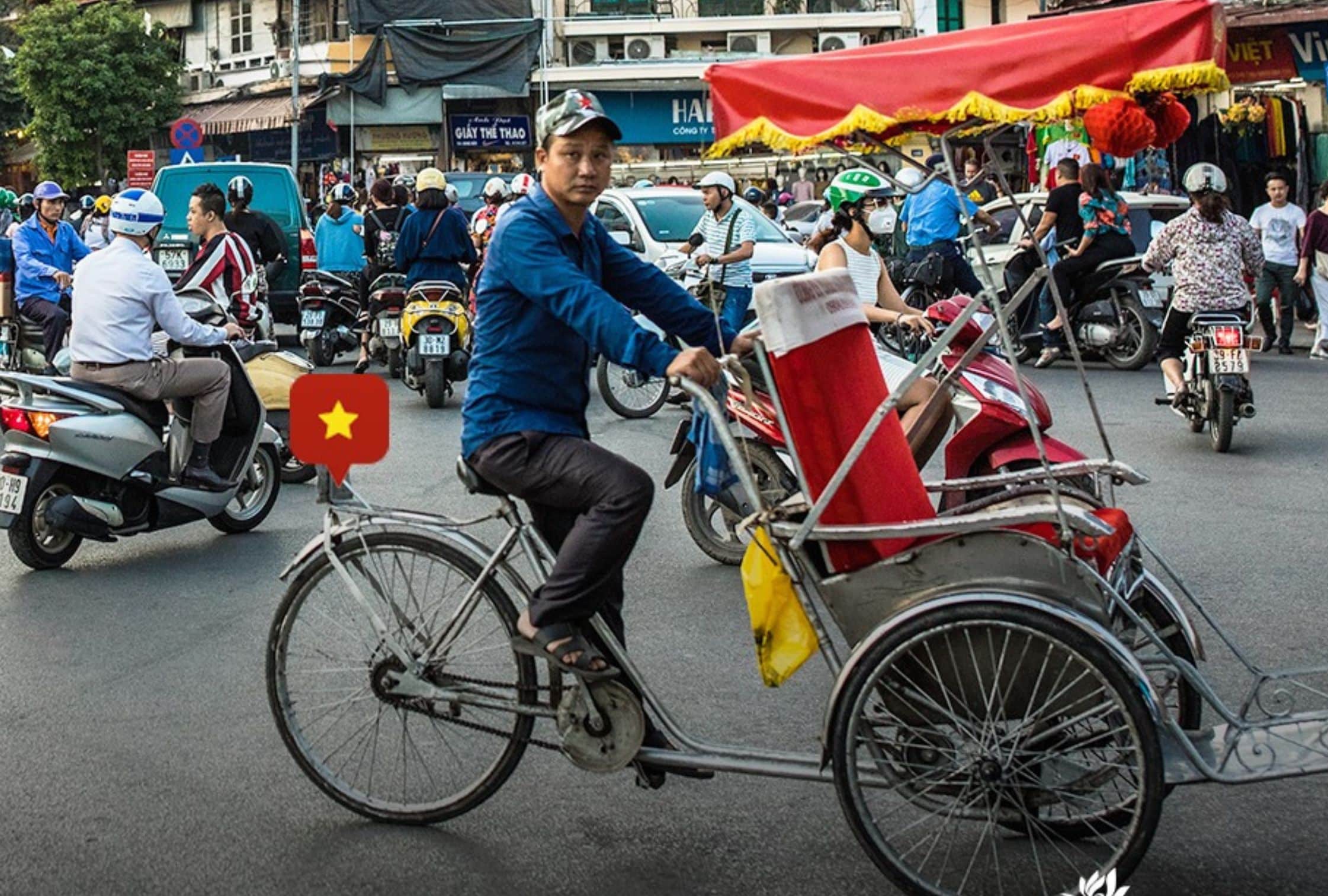 There is a lot to see in Vietnam, from the bustling, busy cities of Hanoi and Ho Chi Minh City to the serene grandeur of Ha Long Bay, the ancient charm of Hoi An and the terraced beauty of Sapa.  It is so easy to go on a solo backpacking trip here as Vietnam has an extensive bus and train network, budget-friendly lodgings and a world of street food await.
While Vietnam is generally secure, urban traffic can be a whirlwind. Be prepared for chaos on the roads, and always exercise caution and vigilance with your possessions. Don't miss the soul-soothing pho (noodle soup), the flavour-packed banh mi (Vietnamese sandwich), the delectable bun cha (grilled pork with noodles), and the refreshing embrace of morning glory flowers.
Cambodia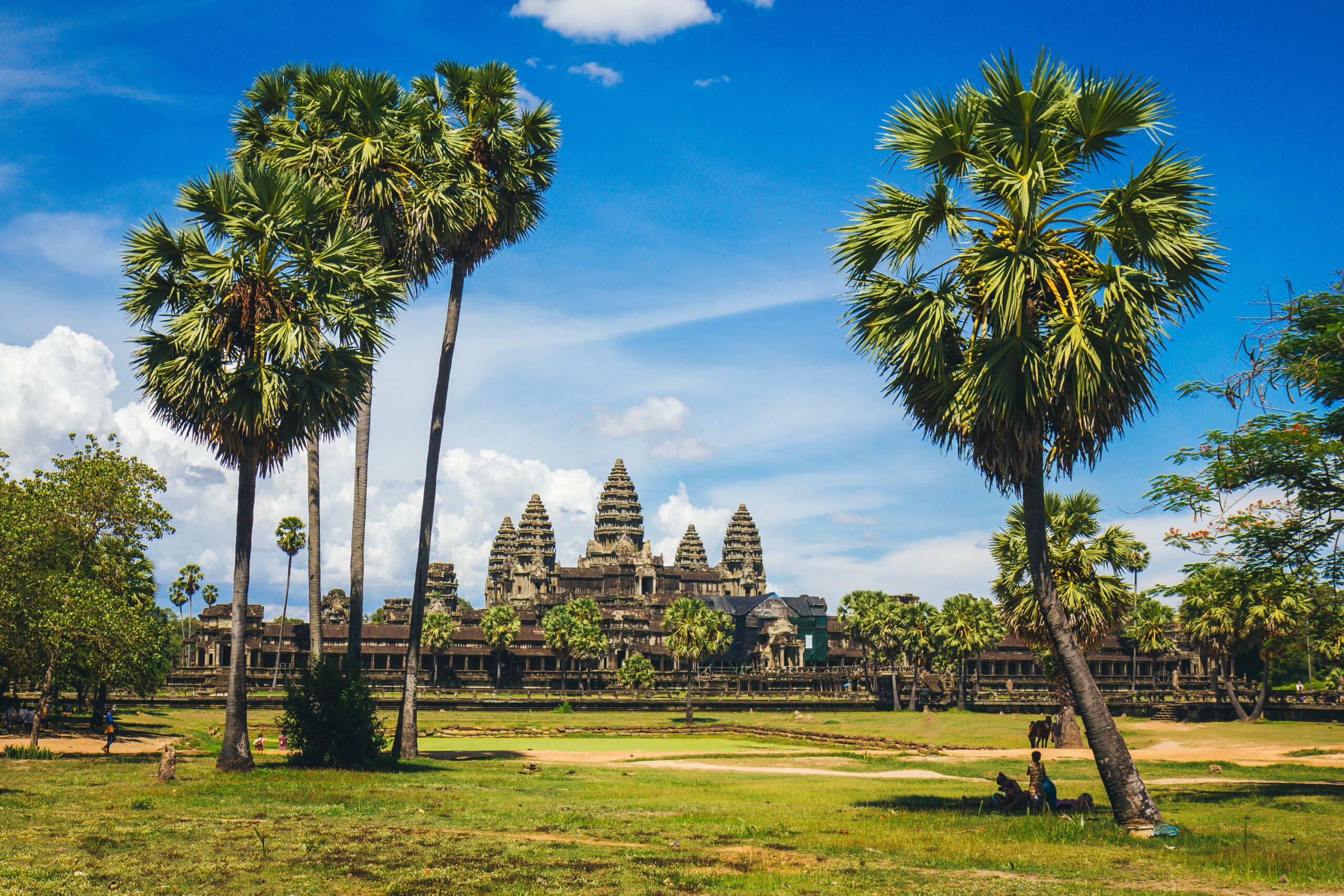 Cambodia's crowning jewel is the Angkor Wat complex near Siem Reap. However, its capital, Phnom Penh, is also attractive with its poignant history, while coastal escapes like Sihanoukville beckon with sandy shores.
Navigating Cambodia is straightforward, and the infrastructure for backpackers continues to flourish. While the country is generally safe, discretion is wise in secluded areas, and guarding valuables is paramount. For meals, savour the culinary delights of amok (a creamy curry dish), lok lak (stir-fried beef served with a zesty dipping sauce), and Khmer noodles.
Indonesia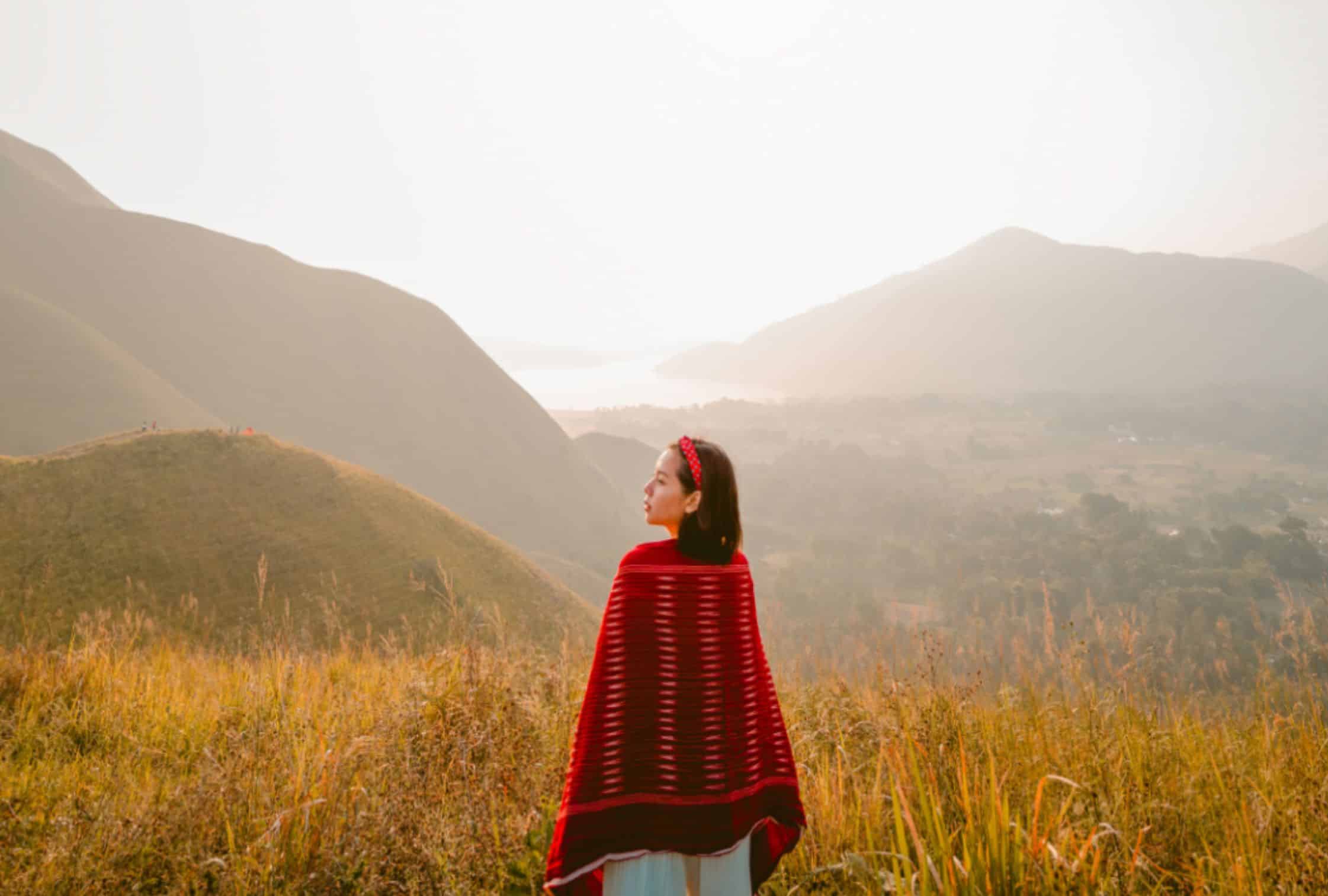 Indonesia is a tapestry of diversity, from Bali's golden beaches to Yogyakarta's cultural attractions and the natural wonders of Komodo Island. Journeying through Indonesia is generally hassle-free, particularly in Bali and Java. More remote escapades are possible, but such places need more time and planning.
Indonesia usually offers a secure experience, but stay alert for natural events like earthquakes and volcanic activity. Do try the iconic nasi goreng (fried rice), the tantalising rendang (spicy beef stew), gado gado (vegetables served with a delicious peanut sauce) and the succulent babi guling (suckling pig).
Embarking on a solo backpacking journey through Southeast Asia is more than just an adventure; it's a transformative experience that will leave an indelible mark on your soul. As you traverse the enchanting landscapes, immerse yourself in diverse cultures, and navigate through bustling markets and serene temples, you'll not only discover the beauty of this region but also unravel the depths of your own courage and curiosity.
Get geared up for an exhilarating solo backpacking trip!
TRAVEL THE WORLD WITH HOLIDAY TOURS & TRAVEL
You may also be interested in: