Club Med
finolhu villas – maldives 
Luxuriate in an eco-chic all-inclusive retreat
Find your perfect romantic hideaway in the heart of the Maldives. At Club Med Finolhu Villas, you can enjoy the finest experiences including panoramic views, underwater discoveries, and pampering indulgences. Live it up with an itinerary, arranged to be a bold, trendy, and once-in-a-lifetime experience—as your dream getaway should be.
Your resort offers 27 included activities in your stay.
You can also discover 50 on-demand activities.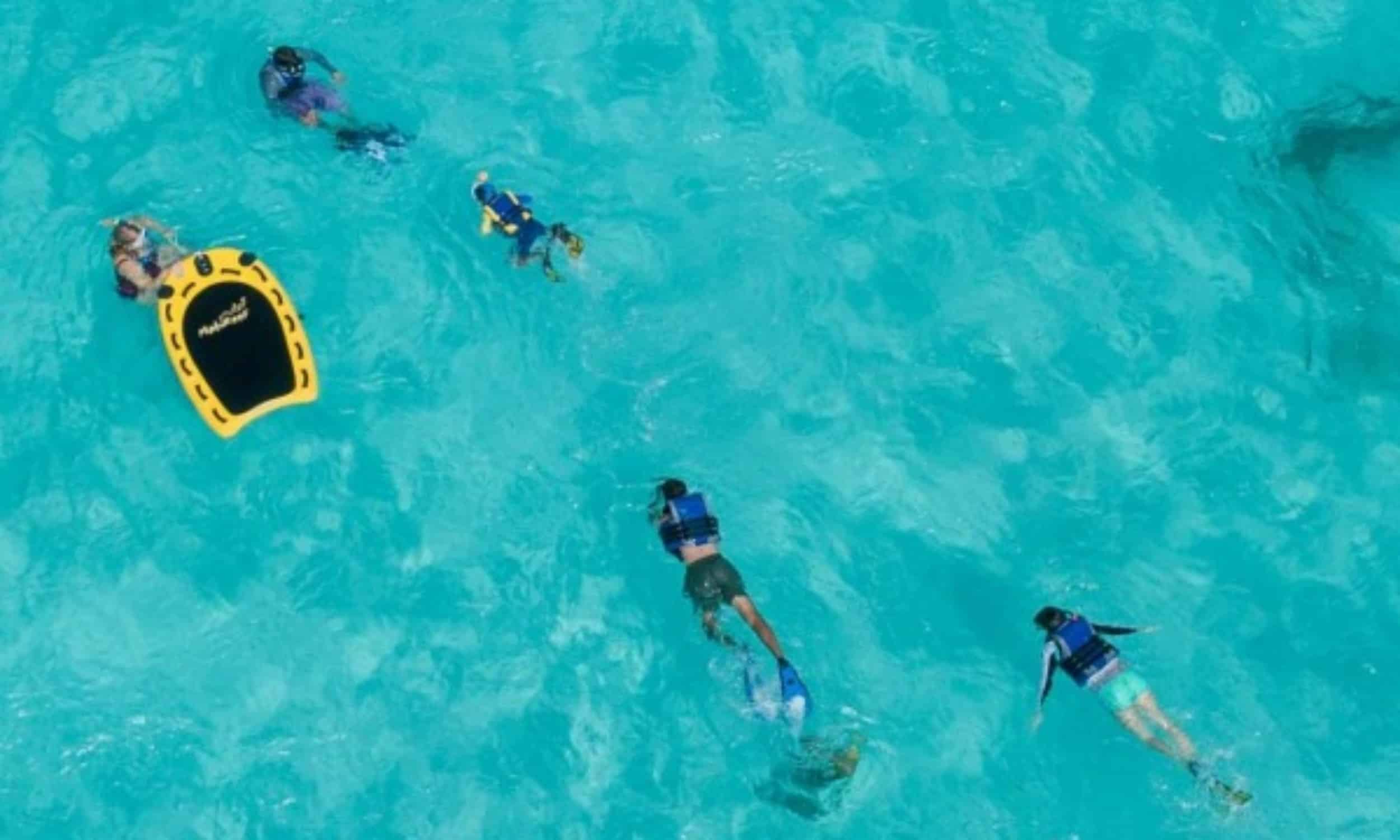 Head to Club Med Kani and discover a whole new island, just a 5-minute boat ride away. Go sailing, kayaking, snorkeling, flyboarding, and take full advantage of the Maldives weather. Kani is an ideal hub for teens, to make friends, meet G.Os, dive into activities, and find a new experience every day.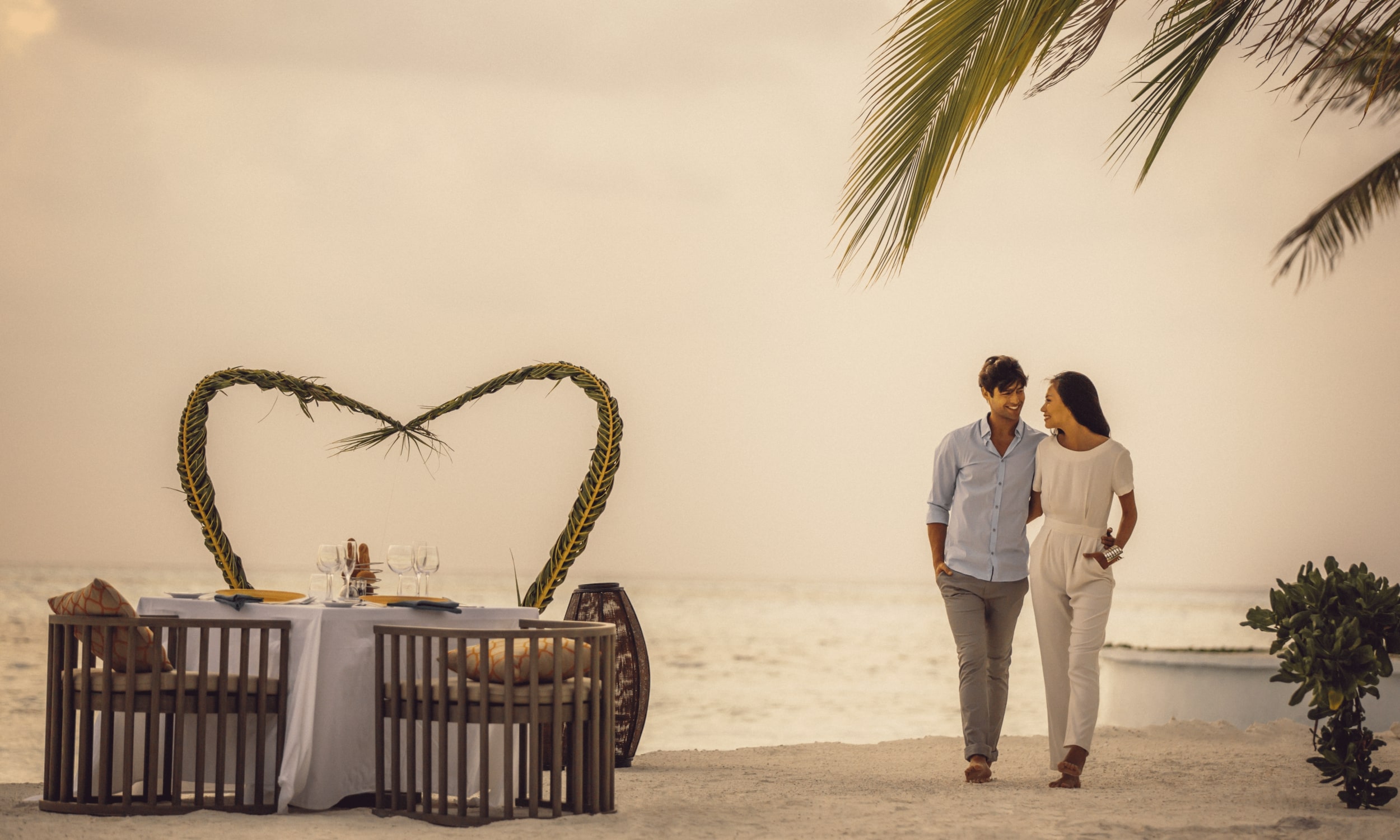 Let Club Med tailor a private catered dinner on the sand for only you and your loved ones. Indulge all the senses with fine dining, endless panoramic views, and the sound of lapping water. Complete with detailed service, it will be an unforgettable meal on an evening together. Additional charges apply.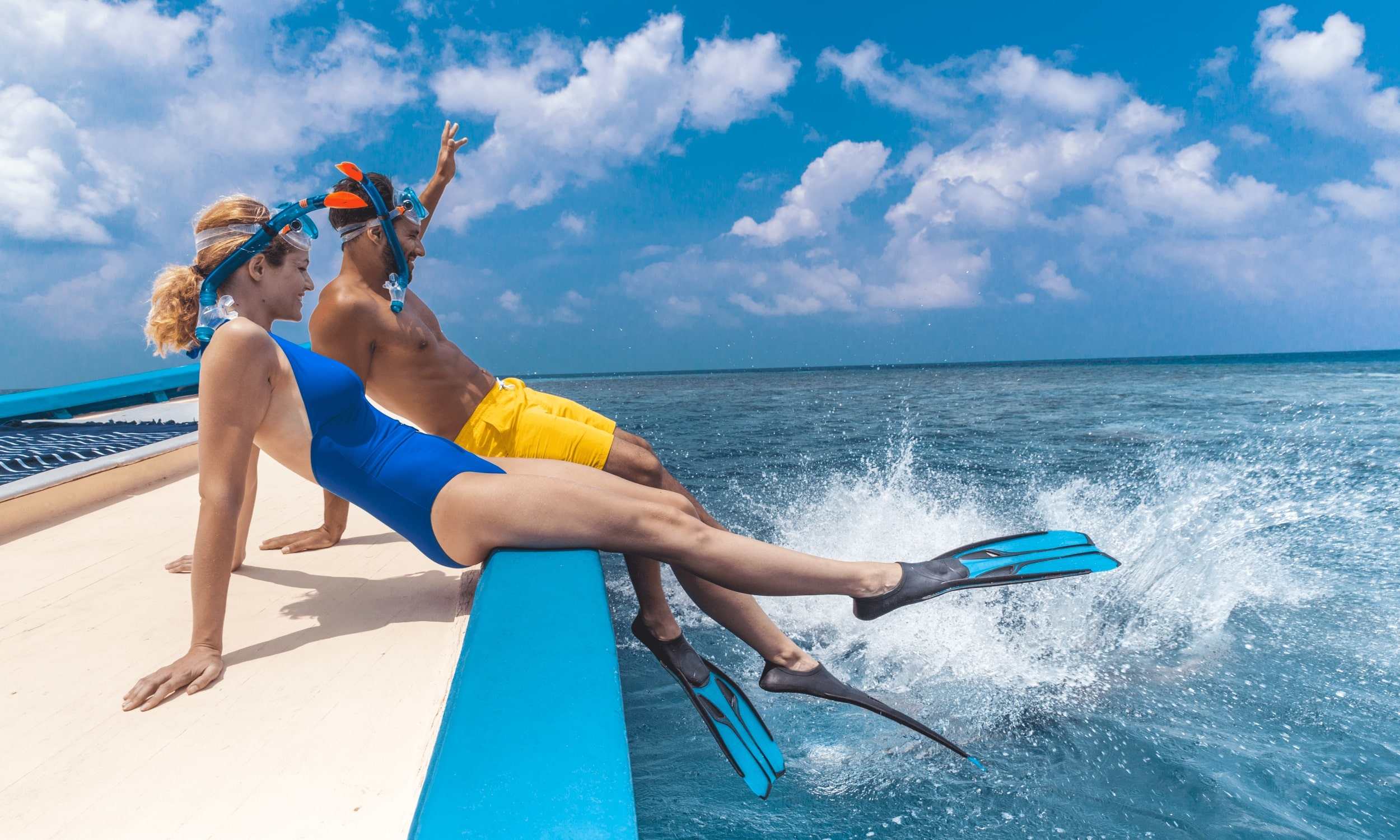 A mask, a snorkel and some flippers… that is all you need to get an eyeful of beauty. Start right at the resort beach or cruise to the perfect spot and swim along the surface of this life-sized aquarium we call the sea. In these shallow waters, admire colourful fish which live among the coral reefs here.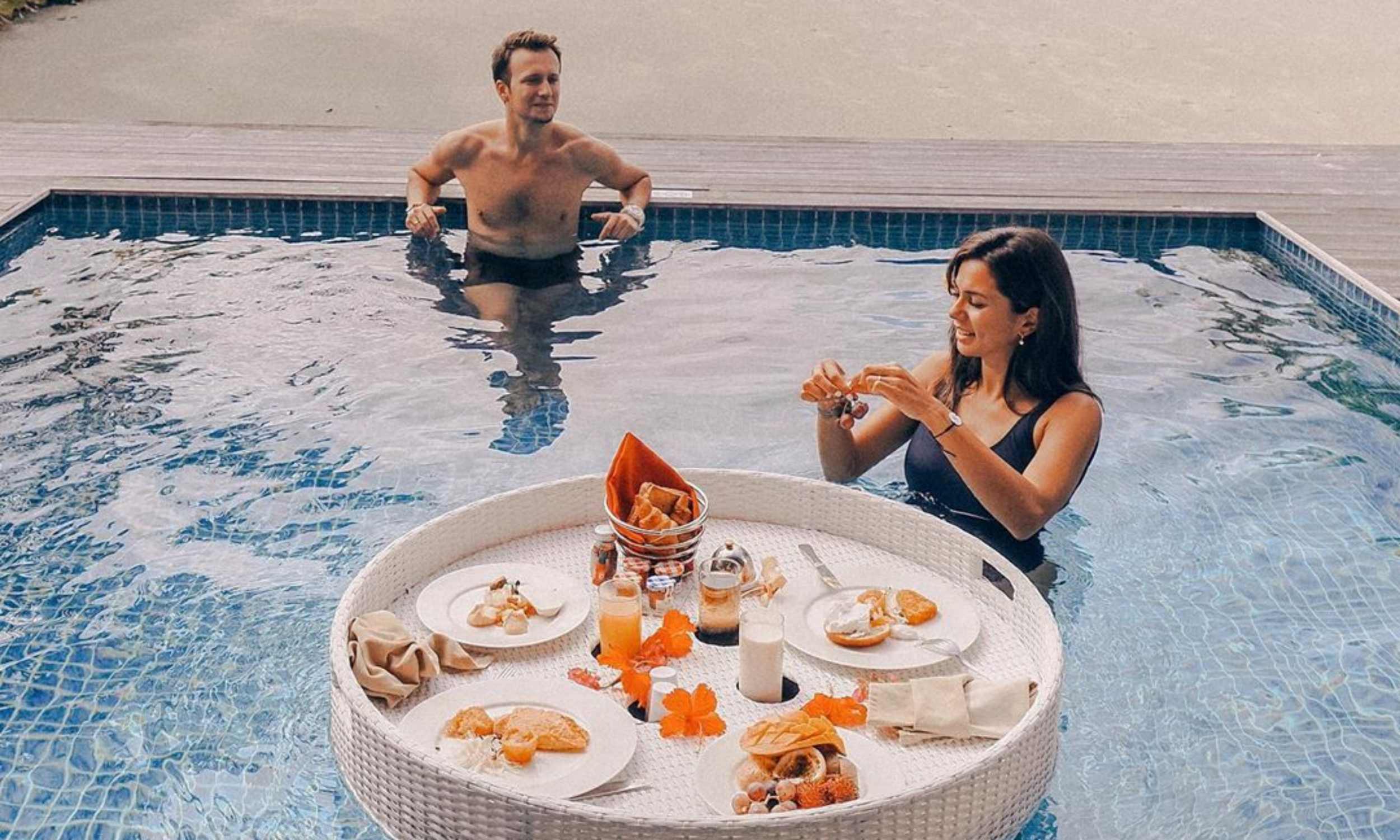 Unique floating breakfast experience
Slip into your private pool for a morning dip while savouring breakfast served on a floating tray. Comprising fresh juices, local fresh produce and French viennoiseries, this breakfast lets you share the first few hours of your day in total intimacy with your loved ones. An unforgettable experience.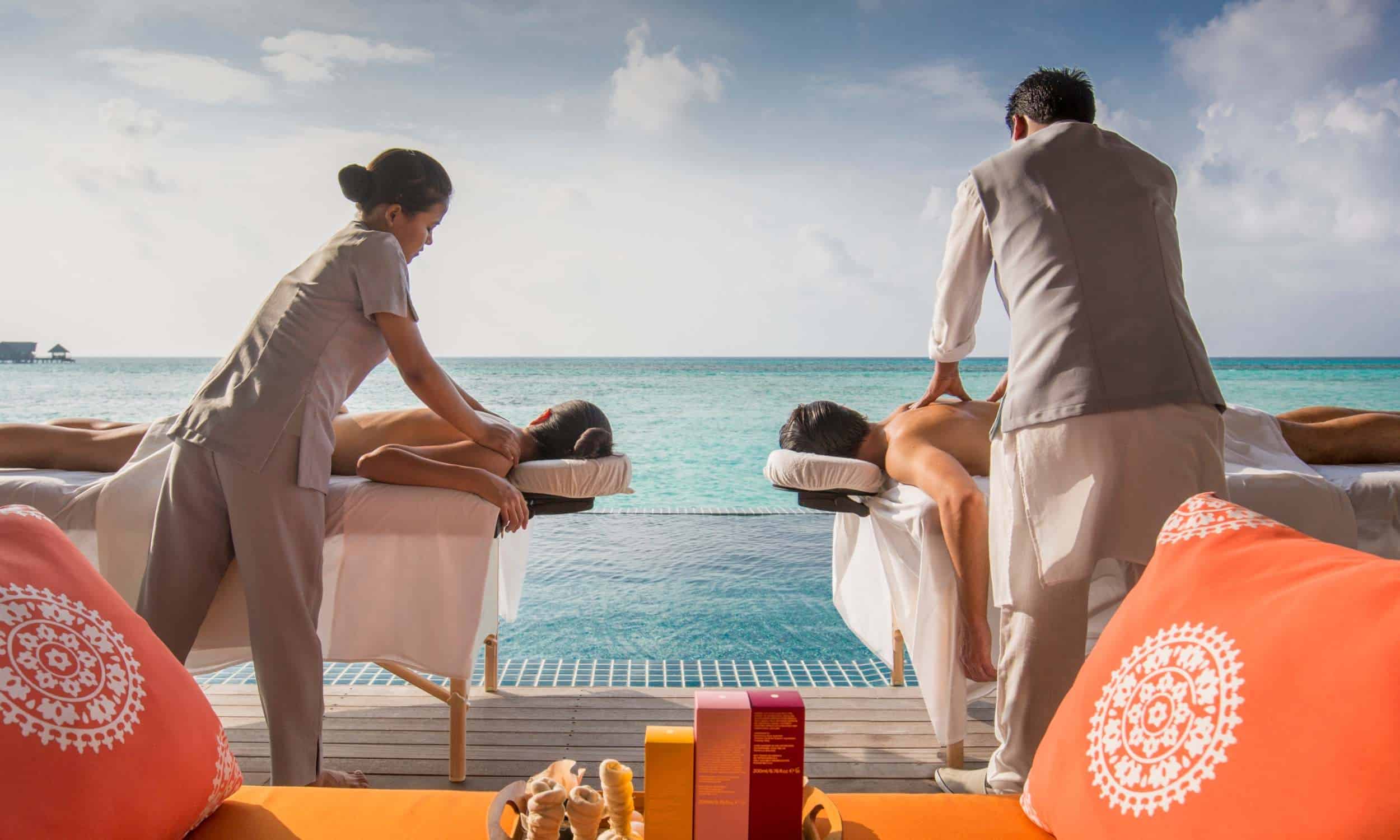 Club Med Spa by Cinq Mondes
Inspired by ancestral knowledge, beauty secrets from around the globe and traditional medicine, Cinq Mondes takes you on a sensuous journey. Using natural active ingredients and biotechnology, Cinq Mondes' spa treatments deliver proven effects, in the most unusual atmosphere in the world.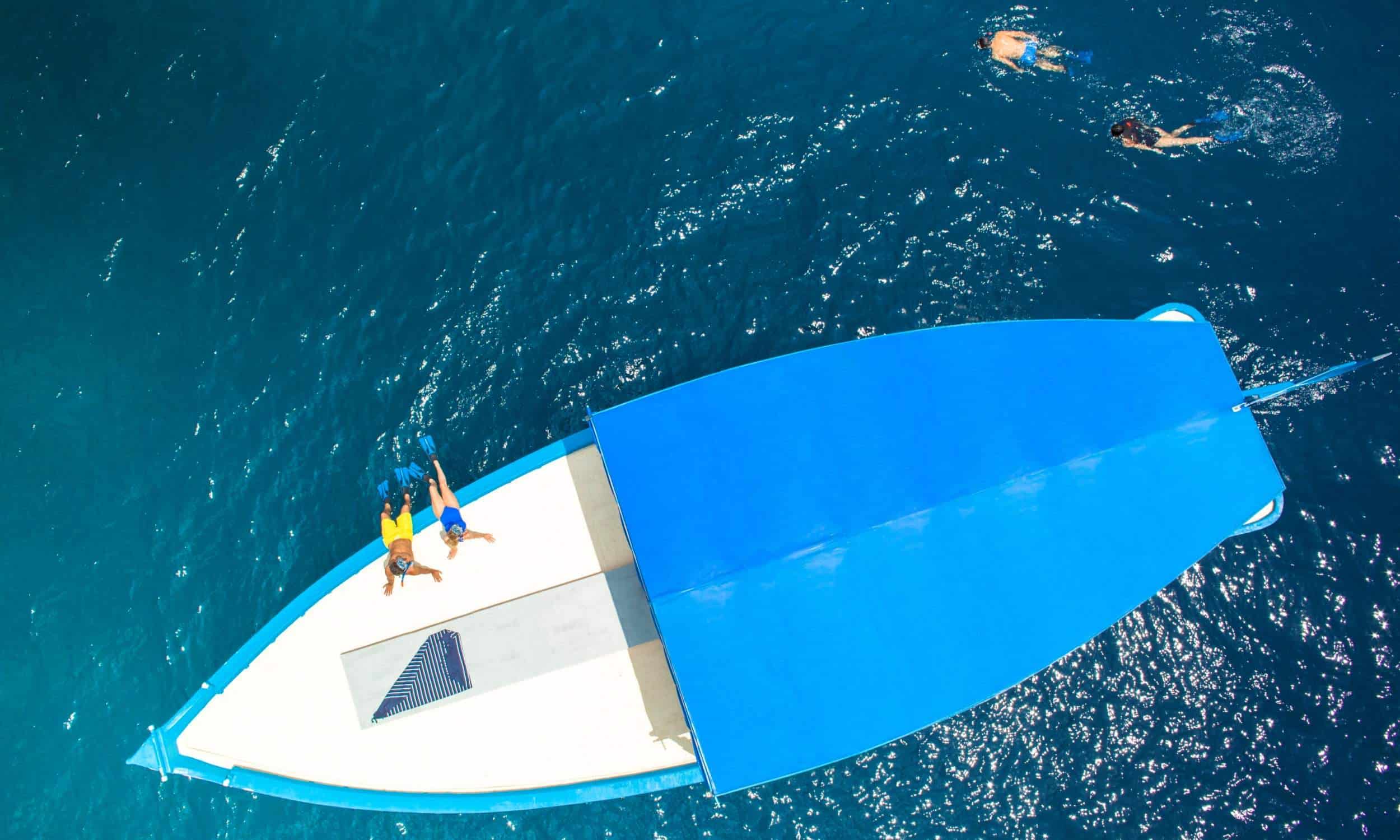 Outside the resort, a world of discoveries awaits. Turquoise waters, fine sandy beaches, marine treasures: the Maldives is a paradise for exploration. Take advantage of the best diving spots and swim among graceful manta rays. Wander the stalls of colourful local markets for another sensory journey.
Travelling period: 15 July 2023 – 31 March 2024
Package

Choice of Room Type

Price for 2 adults
in Ringgit Malaysia from
5D4N FINOLHU VILLAS
Beach Villa – Sunrise
14,622
Beach Villa – Sunset
15,810
Overwater Villa – Sunrise
22,598
Overwater Villa – Sunset
24,976
Prices shown are for 2 persons per package in Ringgit Malaysia and are correct at the time of printing.
Prices are subject to change without prior notice.
Offer is limited to an allocated number of rooms on a daily basis. Confirmation of bookings are subject to availability.
Any unutilized services included in the package are non-refundable.
Prices are STRICTLY not valid during any fair, event or peak periods. Surcharge will be advised upon booking confirmation.
Holiday Tours and suppliers standard terms and conditions apply.
Frequently Asked Questions
What is the average rate per pax?
The average rates starts from RM10,068* per adult for a 5D4N stay.
Do note that the rates are subject to change* depending on availability. Please feel free to reach out to our friendly travel consultants for more information as teenagers & children have a special rate!
What is maximum occupancy in 1 room?
Maximum occupancy is up to 4 persons* in a room (Beach Villa Sunset)
*Subject to the type of room selected.
What is the minimum age requirement for stay?
• min.18 years to stay in Overwater Villas
• min.12 years to stay in Beach Villa Sunrise
• min. 08 years to stay in Beach Villa Sunset
What is included in my package?
The package is all-inclusive of room, meals and activities for all guests throughout your stay! Here's a full list of what's included:
• Premium accommodation based on your preferred length of stay
• Full-board gourmet cuisine, open bar and all day snacks
• Land sports, water sports and activities
• Day and night entertainment
• Wifi Access
Is the package inclusive of alcohol?
Yes! All-inclusive packages include all-day bar (with alcoholic/non-alcoholic drinks) & snacks
What time is check-in and check-out?
Check-ins are open between 3pm and 8pm on day of arrival as rooms are only available in the afternoon.
Rooms needs to be vacated by 10am on day of departure. Feel free to hang around the resort until 3pm on the same day (breakfast and lunch included)!
Cancellation fees
• 60 days or more before scheduled departure – deposit will be forfeited.
• 31 – 59 days before scheduled departure – 50% of cost
• 15 to 30 days before scheduled departure – 70% of cost
• 0 to 14 days before scheduled departure – 100% of cost
• No show at resort on arrival date – 100% of cost
Notes:
• The date of receipt of the cancellation notice will be the day the cancellation fees will be applied.
• If booked an "Air-inclusive" package, airline's cancellation terms will apply separately.
How do I get to the resort?
The nearest arrival point is Male Airport (30 minutes via speedboat transfer) and the transfer is included in your package.
You are welcome to send your enquiry via the form below.
The Holiday Tours

Travel Safety Promise
Holiday Tours unifies a wide spectrum of travel safety services to ensure the wellbeing of our travellers. Travelling with Holiday Tours means having a reliable partner you can count on to take care of things that are truly important from planning to returning.
Whether you are a travel manager or a traveller yourself, we promise we will be there for you every step of the way so you can travel with confidence.