Let's start this Hokkaido Japan Travel Guide with a simple question: why visit Hokkaido? Simply put, this northernmost prefecture of Japan features Mother Nature at her finest. Hokkaido is simply beautiful with unbelievable year-round scenery and fresh-off-the-boat local cuisine. Any time is a good time to go as each season has its own allure and attractions.
Hokkaido in winter presents the iconic great powder snow of Japan. Hokkaido in summer is pleasant and great for hikers and outdoor lovers. Spring is the season of cherry blossom and many, many other flower fields while awe-inspiring koyo (colourful leaves) beckon in autumn.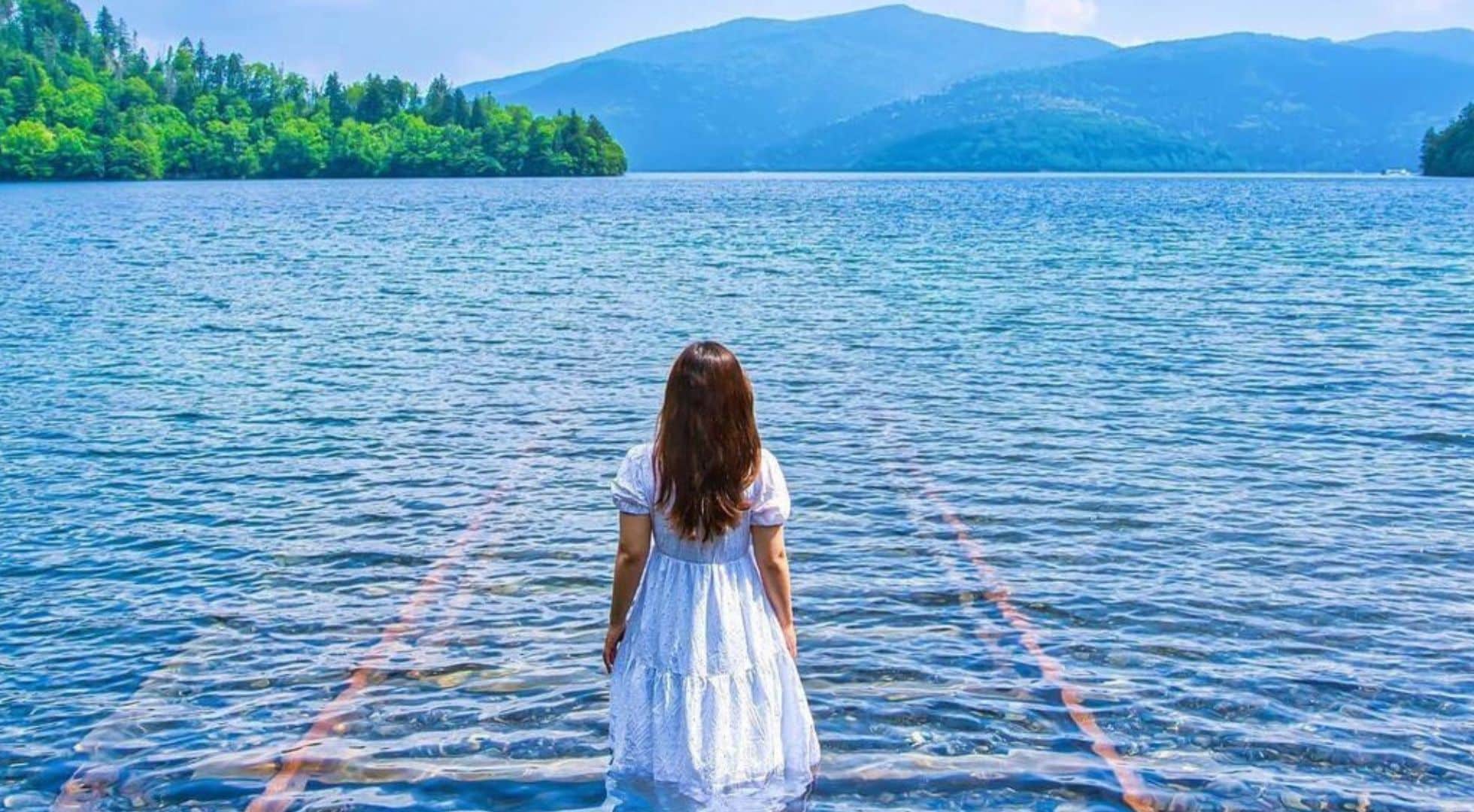 Hokkaido is also a food paradise, especially for fans of Japanese cuisine. Seafood lovers say the cold waters around this island bring about the best possible uni (sea urchin), kani (crab), ika (squid), hotate (scallops), and ikura (salmon roe). Drinkers should enjoy every meal with fresh Japanese beer as this island is the birthplace of Sapporo Beer, the oldest beer brand in Japan.
There is also a unique ramen culture in this prefecture. Here,  thick, wavy ramen noodles are cooked in a variety of local flavours. There is rich miso ramen, light salt ramen, bold soy sauce ramen, Sapporo ramen, ramen made with shrimp stock,  tsukemen (ramen served separately from the soup) and a lot more to eat till your heart's content.
Hokkaido Weather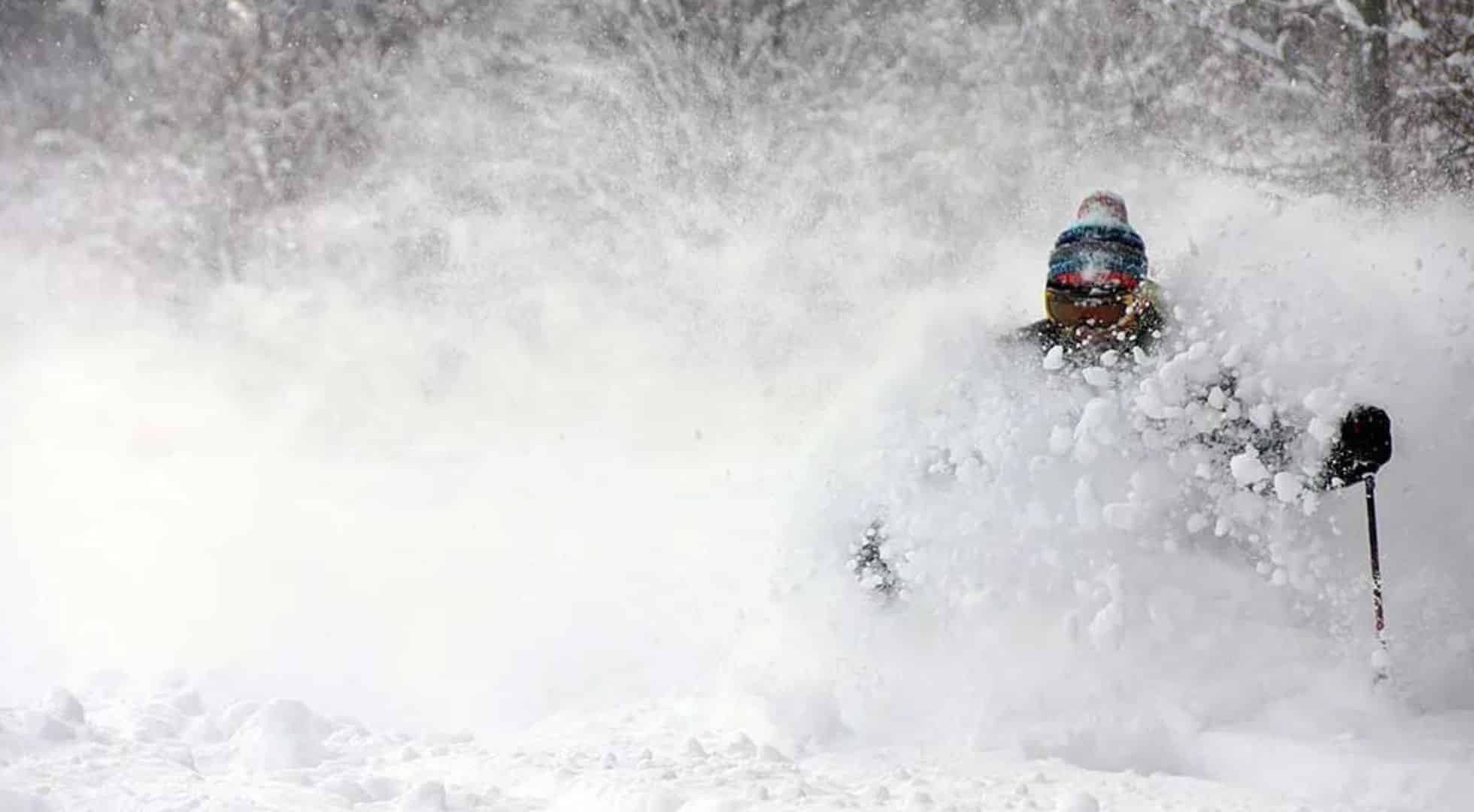 Hokkaido has snowy cold winters and moderately warm summers.  Unlike other prefectures, this island is unaffected by the mid-year rainy season. Note that the climate on the island, between the north, south, east and west, can differ dramatically because of mountain ranges and different surrounding seas.
An outstanding feature of Hokkaido weather is its snow. The quality of this snow is so fine that it has a global following of winter sports enthusiasts and its own moniker (see JAPOW below).
The Best Places to visit in Hokkaido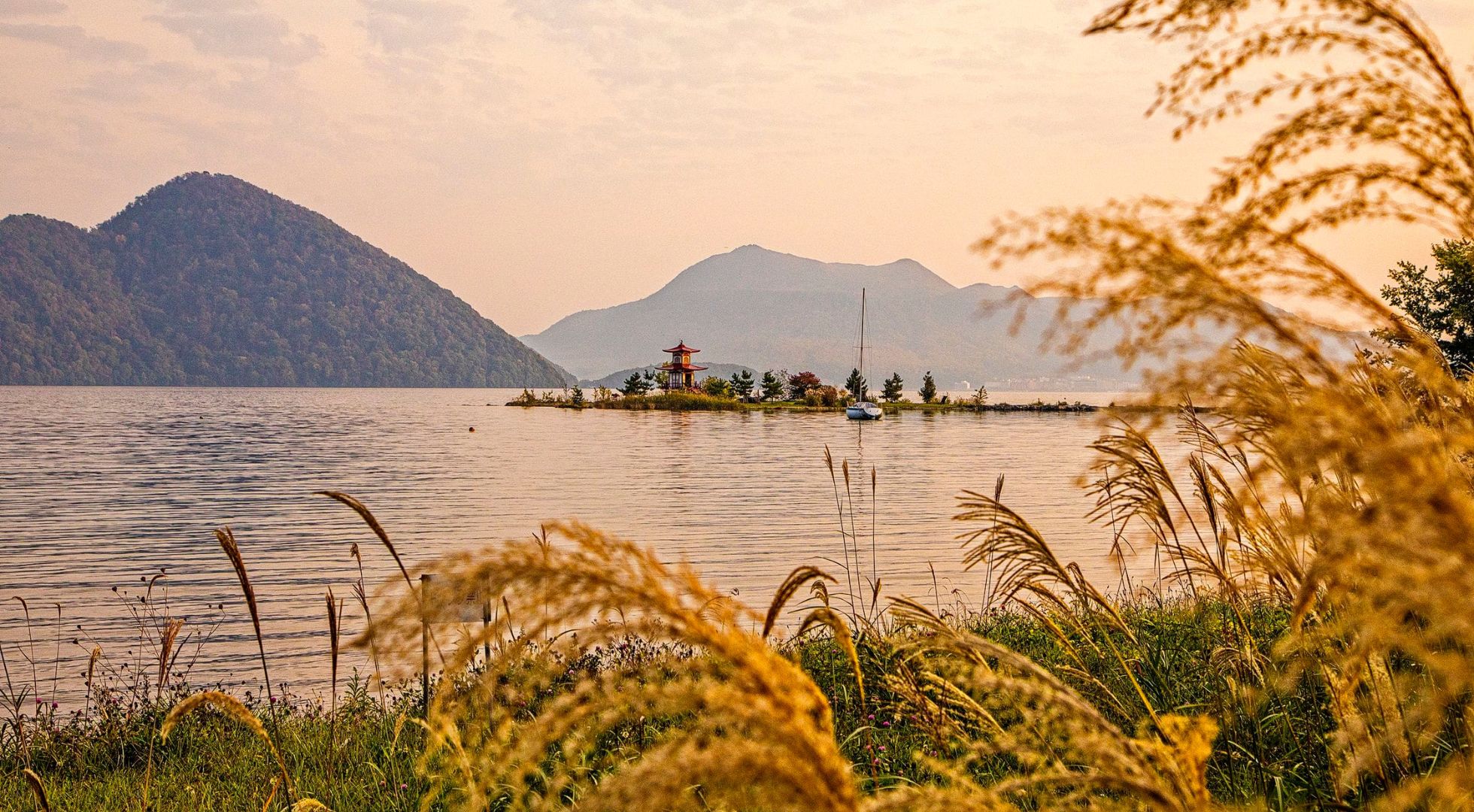 Lake Toya
Lake Toya is located in Shikotsu-Toya National Park. This is one of Hokkaido's most popular tourist spots with spectacular scenery as far as the eye can see and in every direction. Stay at an onsen resort and enjoy the ever-changing view of the lake. Must-dos include taking a cruise around the lake, disembarking at Oshima, the only island that can be visited, and visiting the Toyako Forest Museum.
You should also enjoy the art at Lake Toya's sculpture park and treat yourself to Wakasaimo, a popular confectionery made from beans that grow around this lake. Between the end of April and October, you can enjoy a 20-min firework display every night.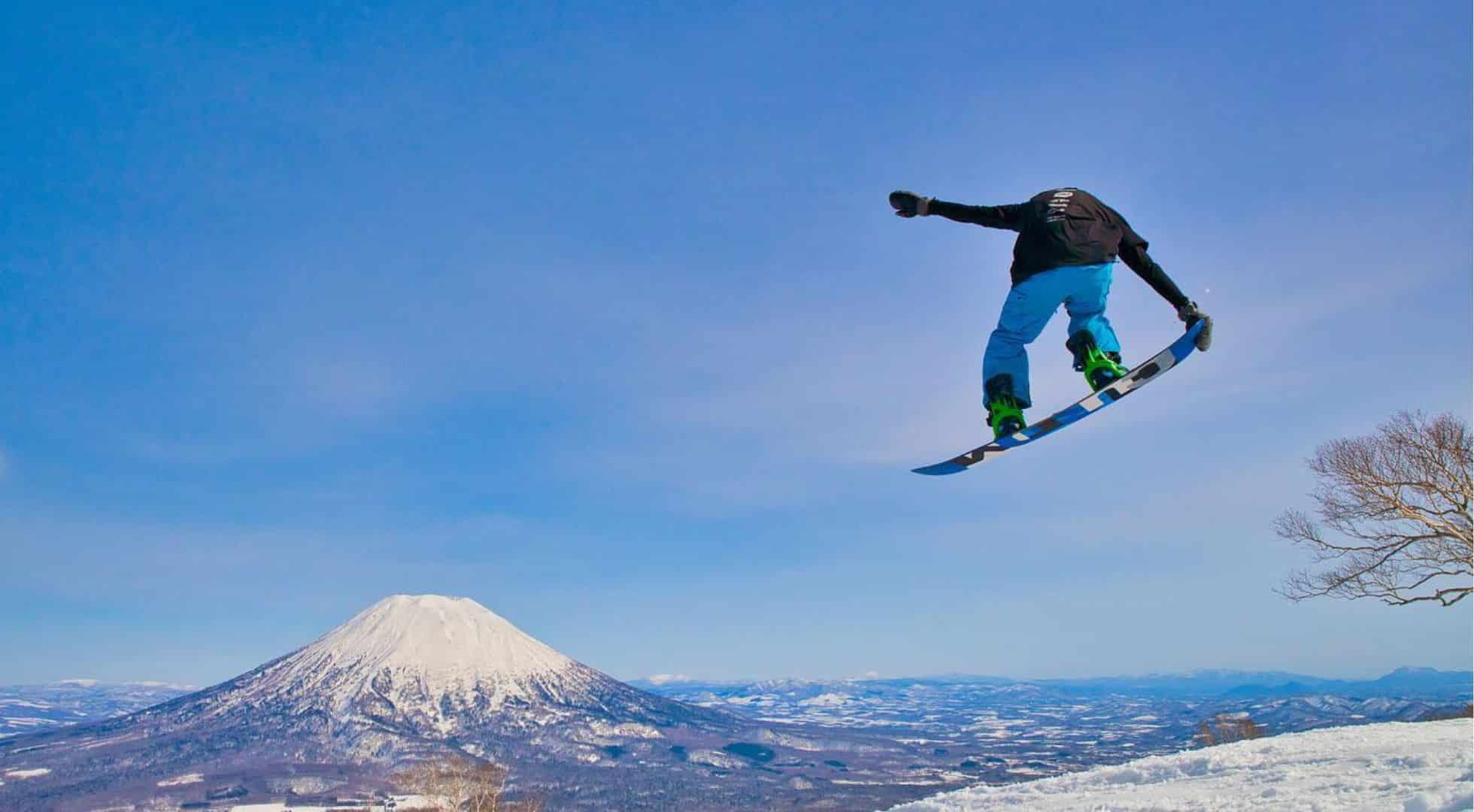 Niseko
The word of the day is JAPOW. JAPOW refers to 'Japan Powder' and Hokkaido in winter is said to have the best JAPOW in the country. The global skiing and snowboarding community look to experience Hokkaido's JAPOW at least once in their lifetimes. JAPOW is described as dry, deep, fluffy and light.
The Niseko Mountain Range usually receives the most JAPOW during winter. With fresh snow almost every day, this resort town has the largest and most developed ski fields in Hokkaido. There are terrains for different skill levels as well as the more unusual backcountry skiing trails. Note that Niseko United refers to four connected ski resorts – Grand Hirafu, Niseko Village, Annupuri and Hanazono. Each ski resort has its own character and offers year-round activities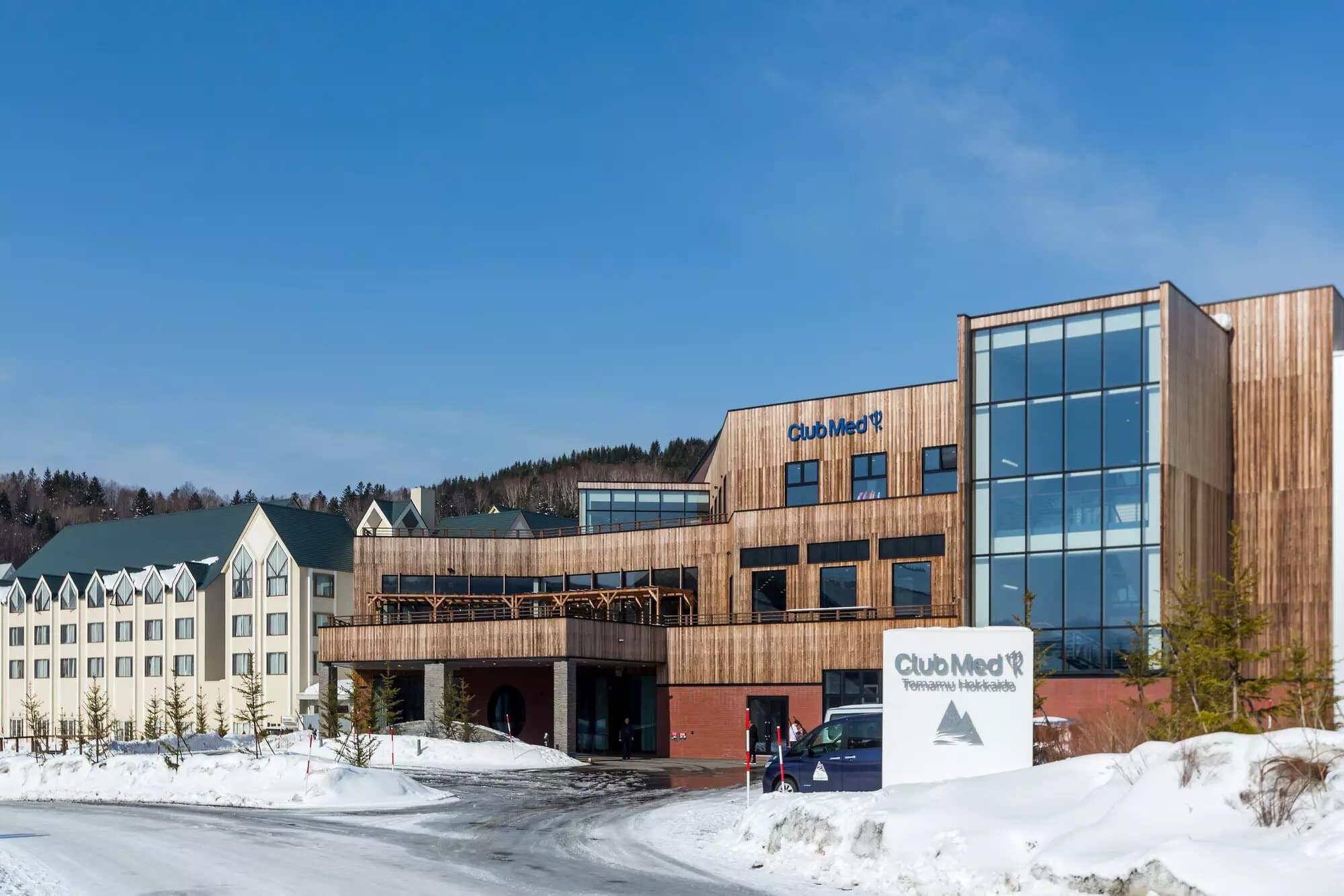 Tomamu
Tomamu receives the same Japow as Niseko but the crowds are smaller. It is a popular destination for families with many staying at Club Med Tomamu, an all-inclusive ski-in (i.e., you can arrive on skis) resort. There are beginner slopes, in front of the hotel, with  'slow zones' where children can take practice at their own pace. Besides ski lessons, children and adults can enjoy snow trekking, ice fishing, ice skating, and snow sledding as well as daily and nightly entertainment. There is also an indoor beach and wave pool in Tomamu so in a way, summer never ends in this town.
Club Med also has resorts in Sahoro and Kiroro Peak in Hokkaido.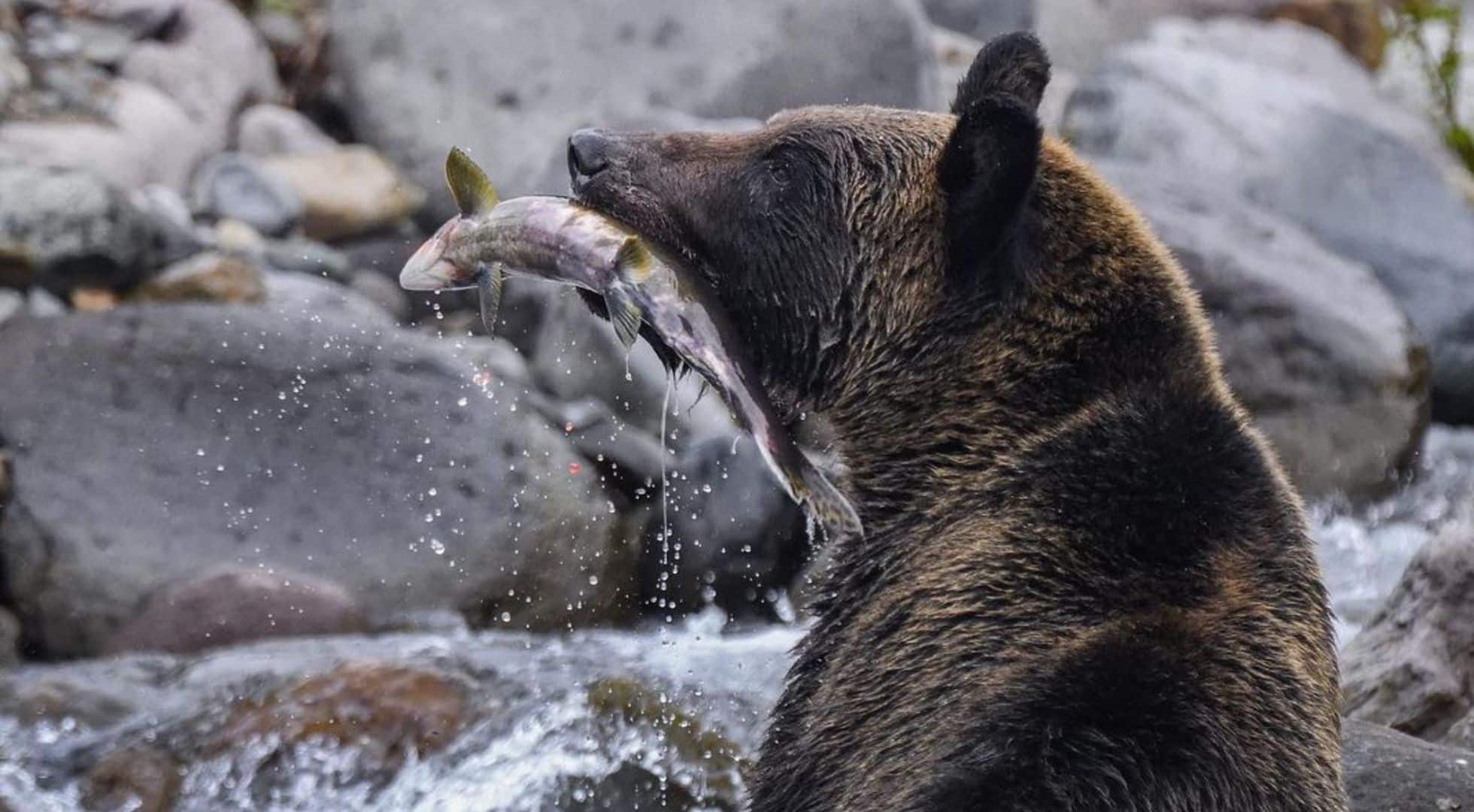 Shiretoko
Shiretoko, a UNESCO World Natural Heritage site, is one of Japan's most pristine national parks. Shiretoko tops the list of Japanese destinations for sustainable tourism and wildlife conservation. Many visitors describe Shiretoko as 'the very edge of the earth'.
This is where you may spot brown bears, orcas and the Blakiston's fish owl (the world's largest owl species). Utoro, a small port town, is a good base to stay as you explore this largely unspoiled terrain. Note that parts of this park are only accessible by boat or on foot.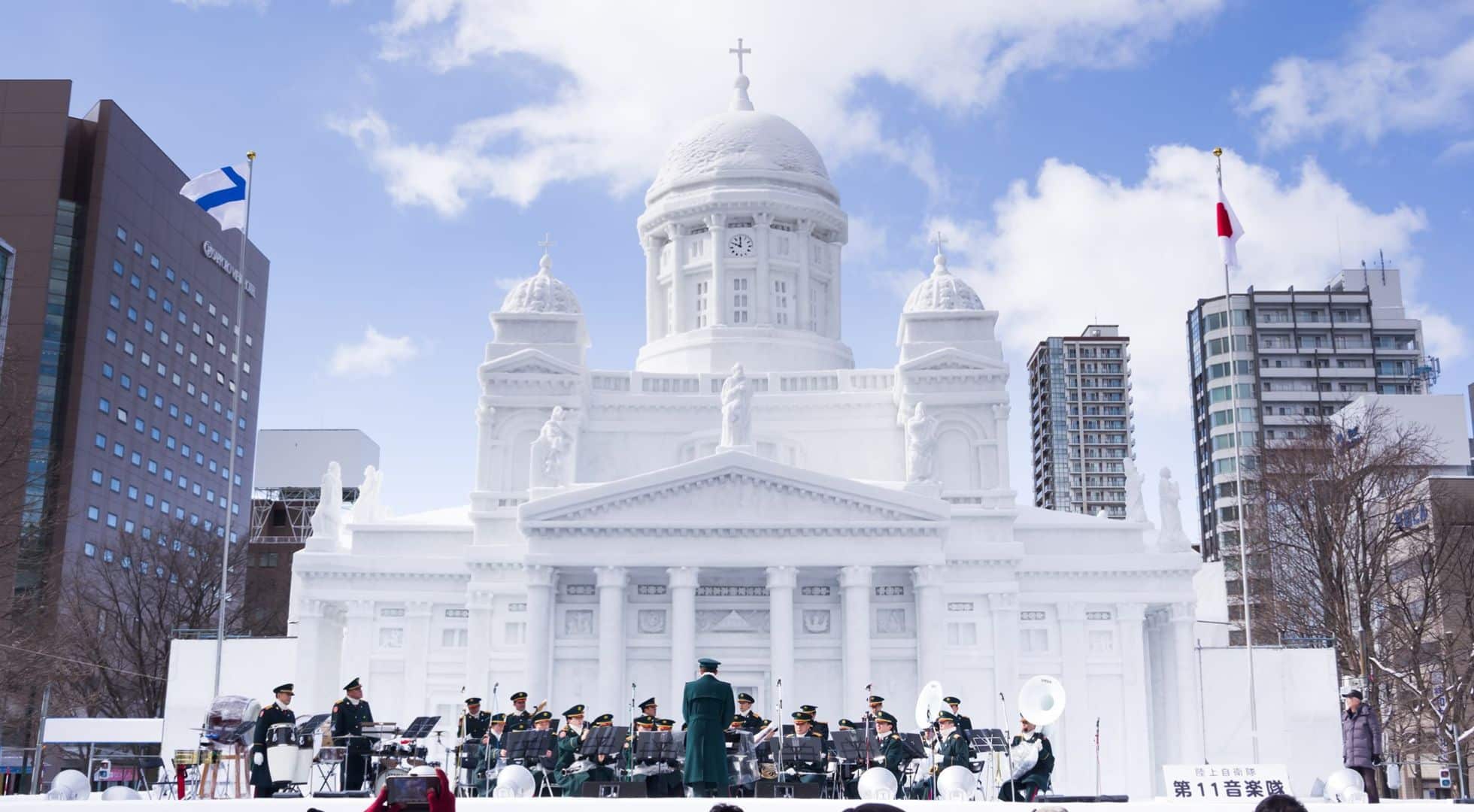 Sapporo
Sapporo is the capital of Hokkaido and Japan's fifth-largest city. Sapporo Beer, the oldest and the most popular beer brand in the country, has been brewed here since 1877. Head to the Sapporo Beer Museum to learn about the history of beer and the beer-making process. The paid guided tour includes tasting fresh beer.  You can also visit the Ishiya Chocolate Factory to learn how chocolate is made in Hokkaido and taste the island's speciality, shiroi koibito (white chocolate).
The annual Sapporo Snow Festival features fantastic, mind-blowing ice sculptures and snow statues. During this week-long event, Sapporo city tends to double in population as millions visit the festival. Odori Koen is the main site of the Sapporo Snow Festival and this is where you can watch performances, music concerts, plays and participate in contests.
Hakodate
This is known as the city of gourmet food with gorgeous views. Hakodate is a haven for foodies and popular dishes include a seafood rice bowl, which is typically eaten in the morning, grilled lamb, conveyor belt sushi that offers unparalleled fresh sashimi-grade fish, Sapporo soup curry and shio ramen. Seafood lovers must go to the Hakodate morning market and try out different types of seafood. Crabs cooked on-site are strongly recommended.
After eating, you can head over to Mt Hakodate's observation deck. You can walk, take a gondola, bus or taxi to the top of this mountain. The reward is an unforgettable view of Hakodate. Hakodate city, illuminated by scattered lights, is said to appear like a box of jewels at night. This is regarded as one of Japan's three best city views at night (the other two views are from Mt. Rokko in Kobe and Mt. Inasa in Nagasaki City).
a floral paradise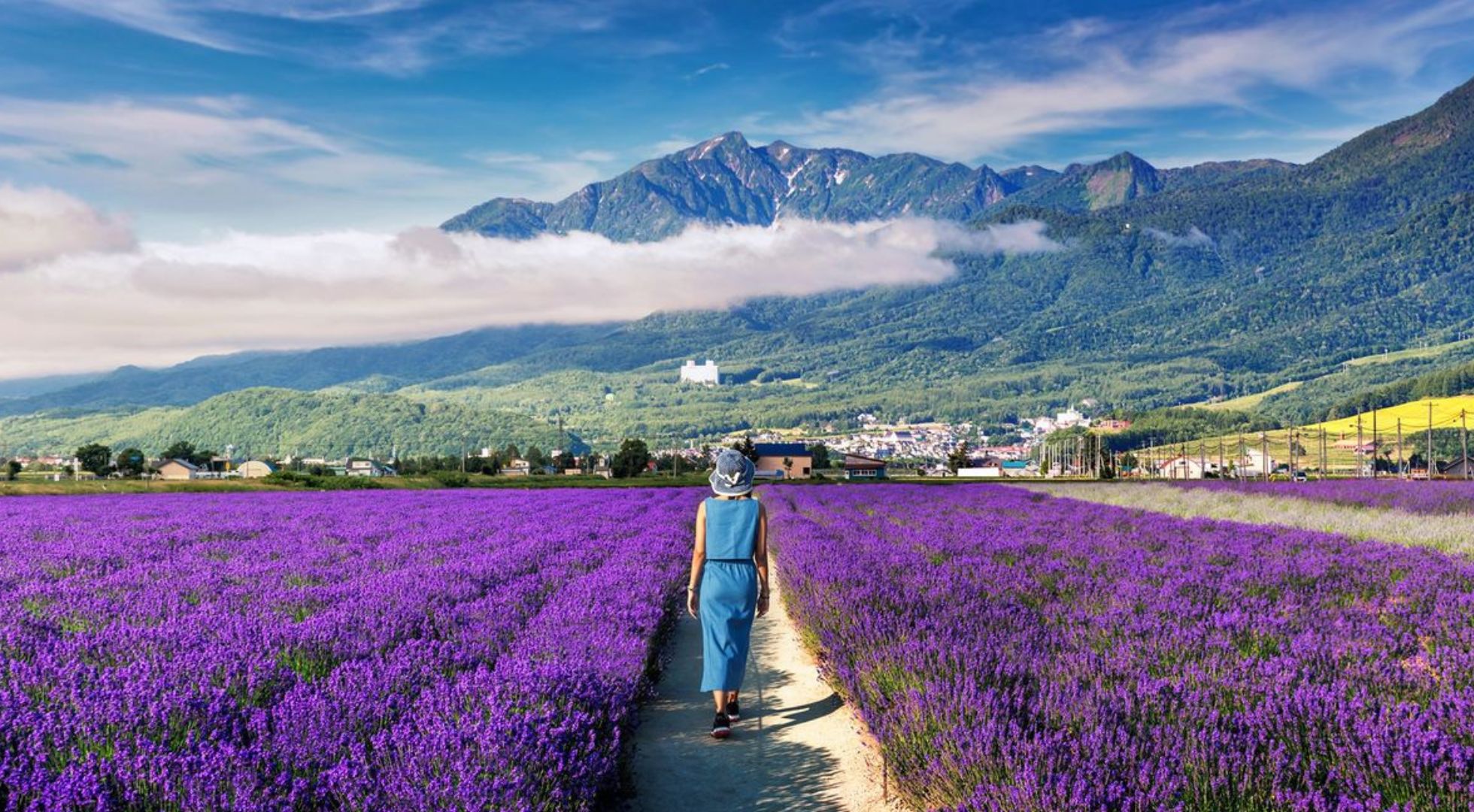 Hokkaido turns into a flowery paradise in summer. Flower fields take centre stage and you can visit fields of sunflower, lavender, pink moss and of course, the famous sakura (cherry blossoms). Hokkaido is the last area in Japan for cherry blossoms to bloom.  Sakura season starts around the end of April in Hakodate, in Sapporo in early May and reaches Nemuro in late May.
Here are several famous flower fields in Hokkaido that flower enthusiasts should definitely visit:
Matsumae Park, which has a castle, has 250 kinds of cherry blossoms including the single-flowering Yoshino cherry tree and the double-flowering Naden cherry tree. There are early-blooming, middle-blooming, and late-blooming cherry blossom trees. This means these beautiful pink flowers can be seen for as long as a month.
Higashi Mokoto Shibazakura Park
This park is located at the foot of Mt Mokoto in Ozora, in eastern Hokkaido. From mid-May to early June, this park turns vivid pink as shibazakura (pink moss) that covers the entire locality.  There is an observatory on top of a hill where you can get a panoramic photo of the park.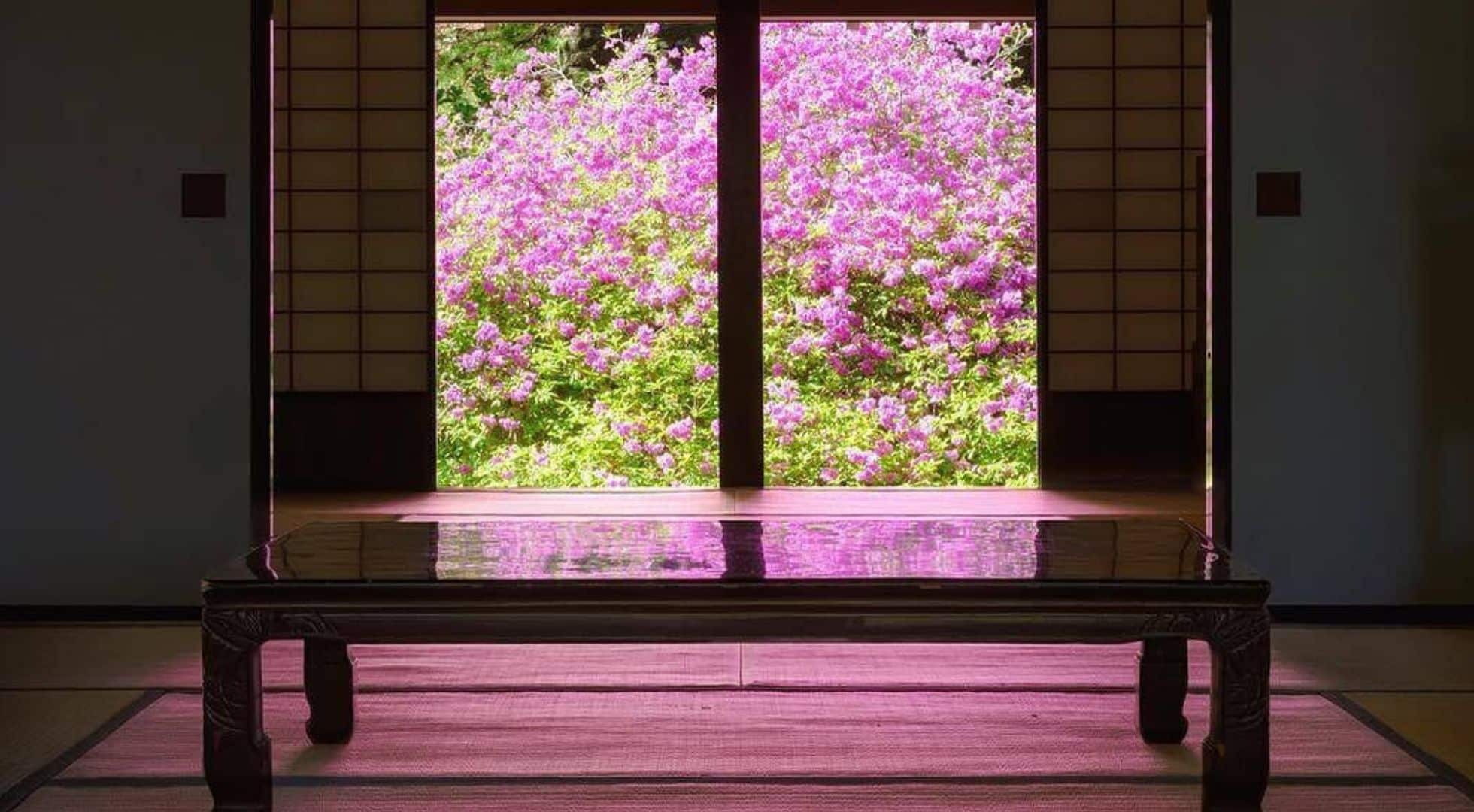 Farm Tomita has several fields of different flowers but its lavender field is the largest in Japan. Go in July if you want to visit its famous lavender field and you will be greeted by a hill covered in purple.
There are over 200 different types of tulips at the Kamiyubetsu Tulip Park in western Hokkaido. Expect a shiny rainbow tulip field. Locals say this park is one of the best places to visit in Hokkaido in spring.
Hokuru town's sunflower fields are about 100 km north of Sapporo city and hold over 1.5 million sunflowers. As you can imagine, this magnificent happy golden field is the perfect backdrop for picturesque photos.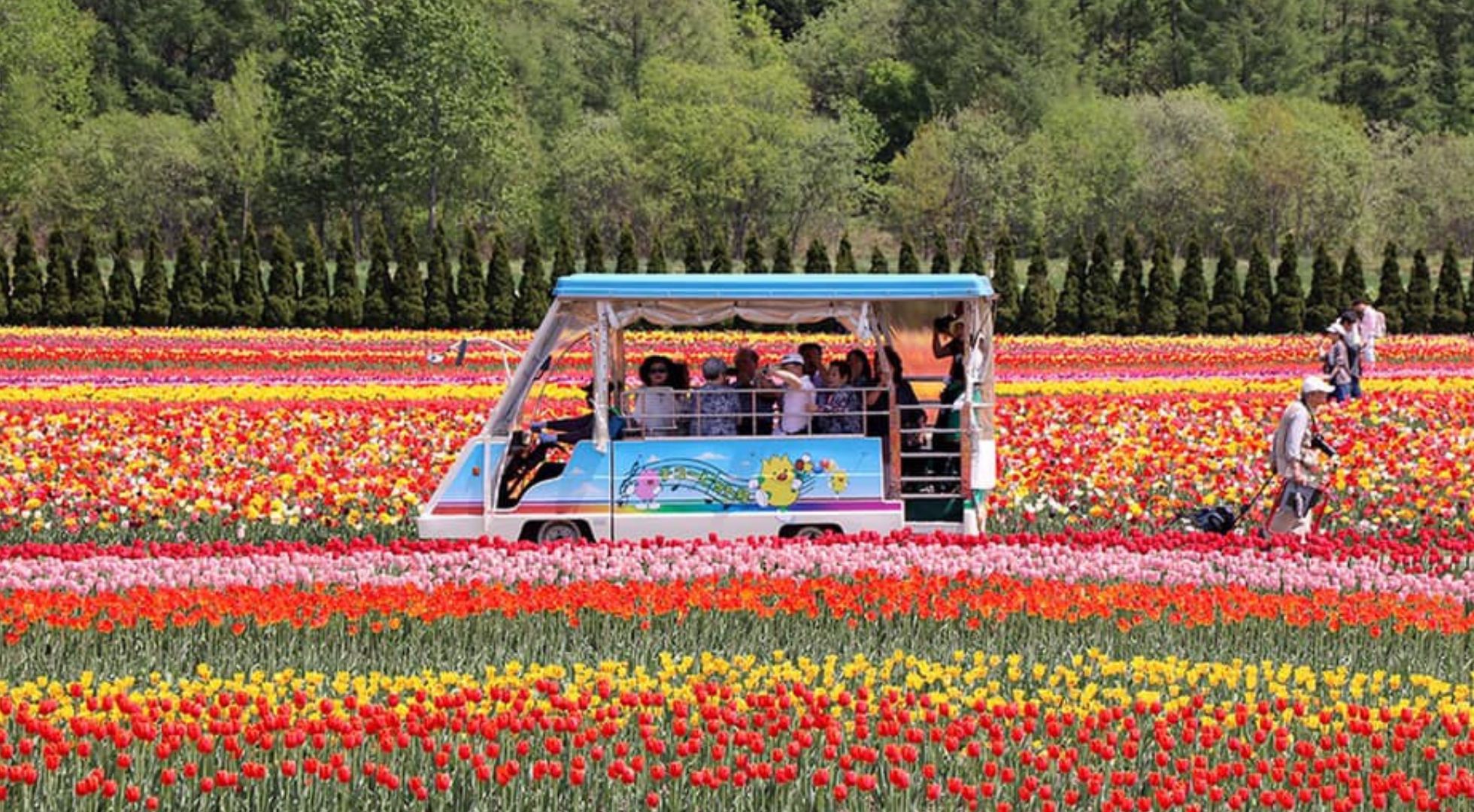 We hope this Hokkaido Japan travel guide inspires you to visit this gorgeous island. Japanese authorities have been gradually allowing nonresidents to visit. But tourists must be part of an authorised tour group and accompanied by a guide at all times.
In August 2022, the requirement for vaccinated travellers to take a coronavirus test to enter the country was removed. However, there are no updates on whether individual travellers can enter. Visit our travel news section frequently as we report on changes to Japan's entry requirement.
Since many of us have yet to revisit Japan after the pandemic, here is a video to remind us of its beauty.
Ready to travel to Hokkaido? 
You may also be interested in these articles: