As the world gingerly opens up, there is an undercurrent of buzz and excitement from travellers relooking at their travel bucket lists again. Whether exploring new cultures or immersing themselves in new experiences, the enthusiasm to travel again is palpable.
cultural festivals in Asia
Most cultural festivals and events around the globe were cancelled over the past two years due to closed borders and halted travel. So, as festival organisers promised postponements to these celebrations, getting back out there this year might hit a little different. Maybe there would be an air of deeper appreciation, or perhaps a relaxed curiosity? Let's get out there, witness the excitement, and find out!
From arts and culture to music festivals and Mother Nature's blessings, this list highlights upcoming Asian cultural festivals and events for the year (with a spillover event into January 2023). Let it serve as a starter guide to mark your calendars and look forward to an upcoming trip.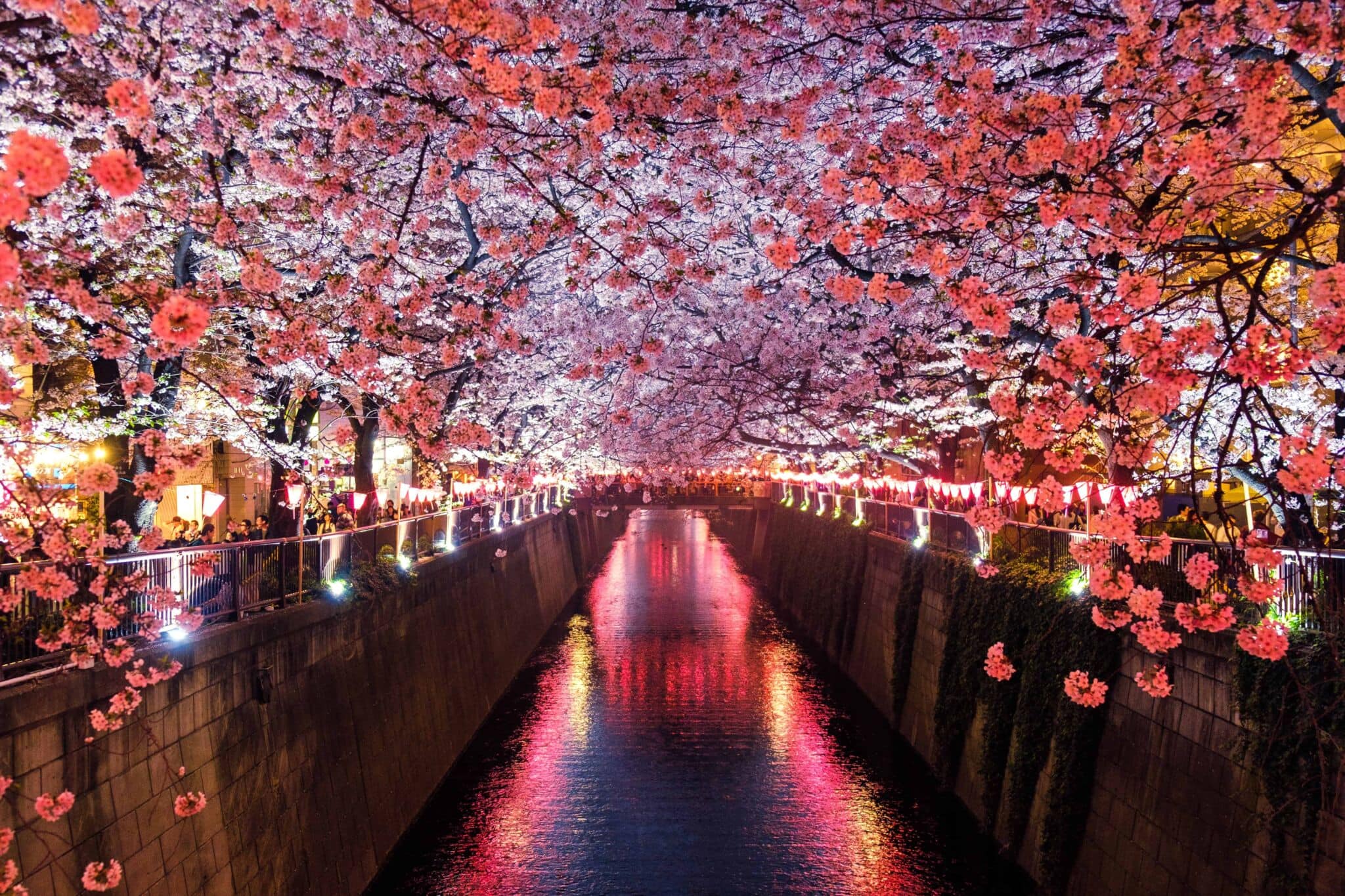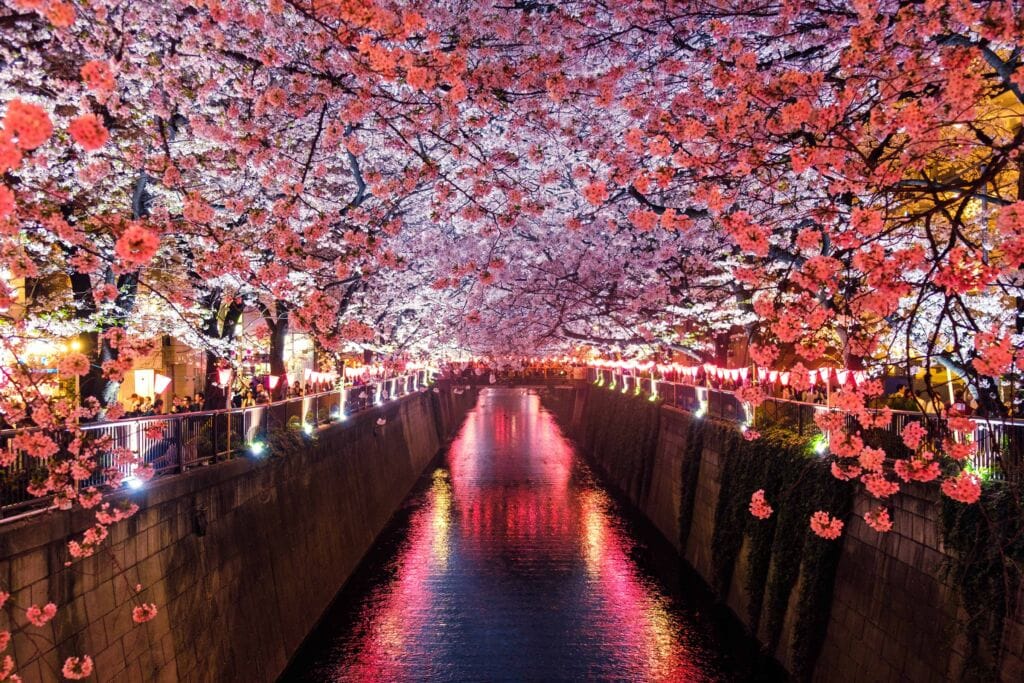 1. Cherry blossoms, Japan
When: Throughout April
Where: Mount Yoshino, Yoshinoyama, Yoshino-Cho
Cherry blossom season in Japan is more than just a picture-perfect backdrop—it is a dramatic yet gentle reminder that spring has arrived, signifying new beginnings and the promise of life. More than Mother Nature serving up a visual delight, this season is deeply rooted in the Japanese culture and traditions.
The romantic Japanese custom of hanami, literally translated as 'flower viewing', allows locals and visitors alike to enjoy the transient beauty of flowers, from when they bloom till when they inevitably fall. The impermanence of sakura (cherry) and ume (plum) blossoms is part of its major appeal. They are only in full bloom throughout April.
While trees are blooming all over numerous locations in Japan, it is at Mount Yoshino in Nara Prefecture where the blossoms are most revered. It is best accessed by train through Kyoto and Osaka stations, taking between 1 hour and 25 minutes to 1 hour and 45 minutes. With an extraordinary display of 30,000 cherry trees lining its slopes, this UNESCO World Heritage site has inspired art throughout the centuries. Be prepared to have your breath taken away by the gorgeous blooms of pink and white.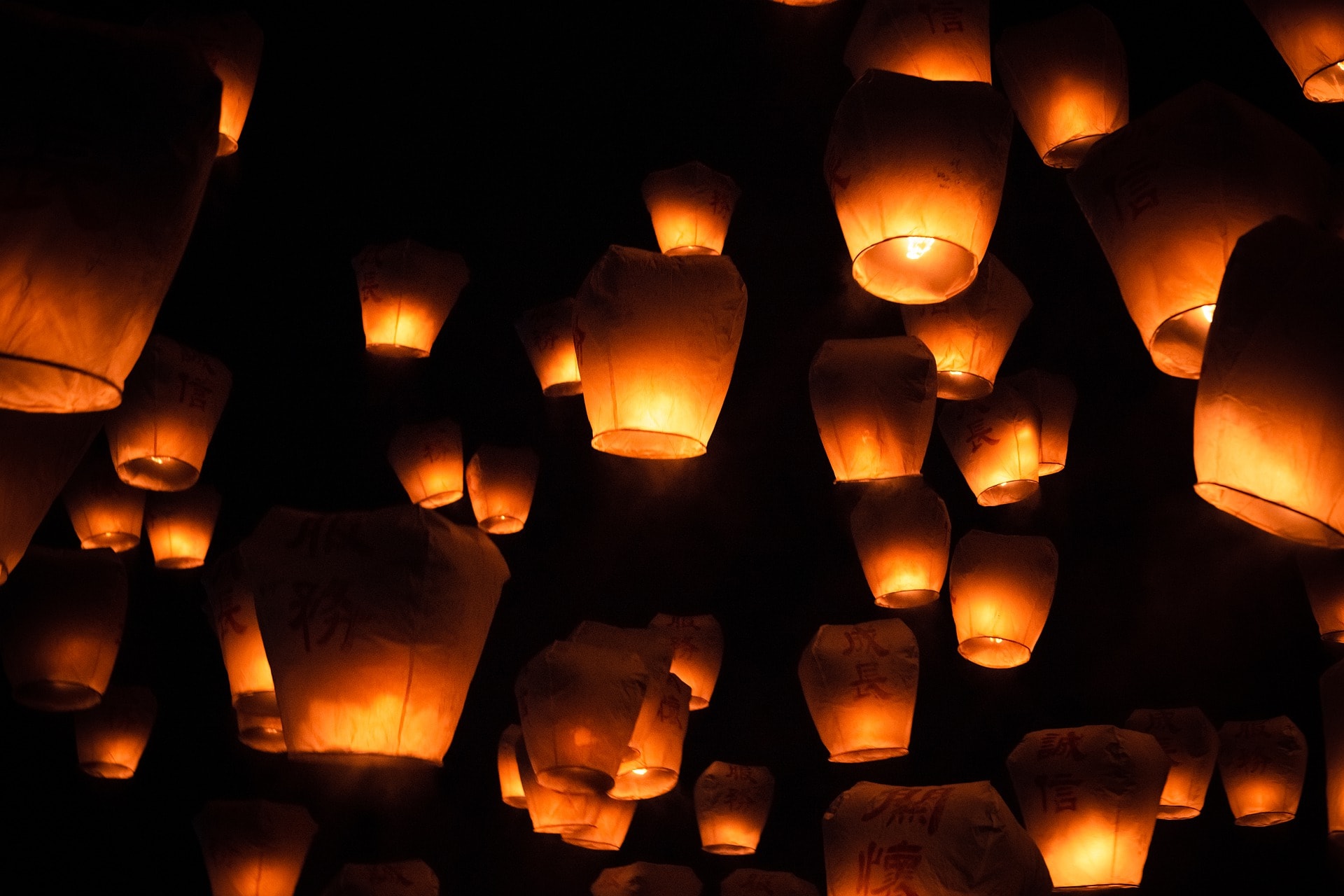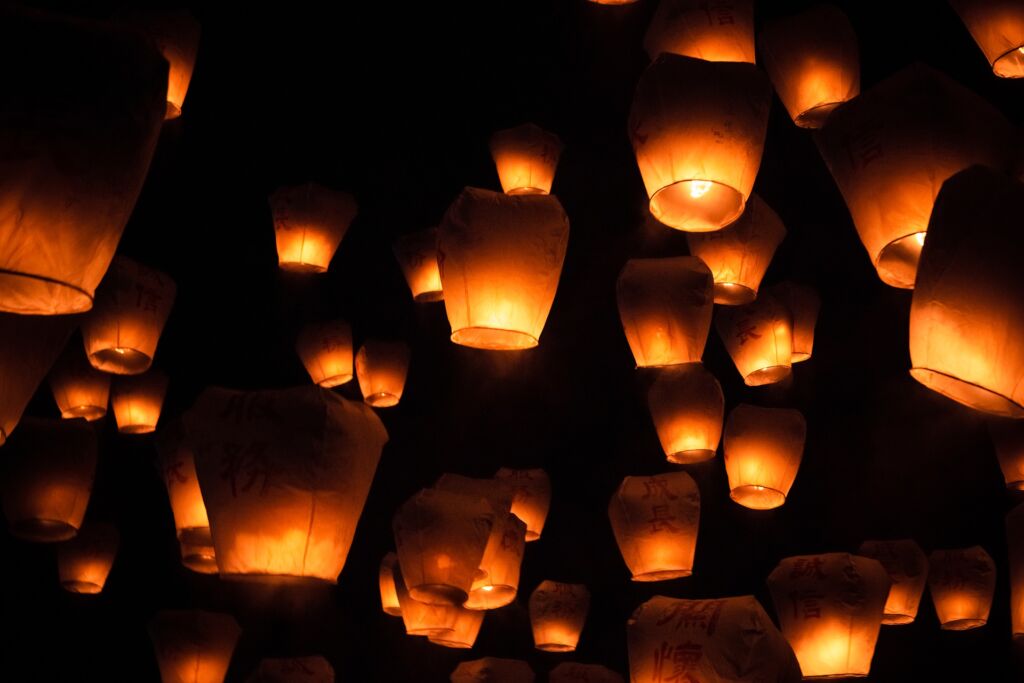 2. Lotus Lantern Festival, South Korea
When: April 29 – May 1, 2022
Where: Seoul
Also known as Yeon Deung Hoe, the Lotus Lantern Festival is an annual festival that starts the weekend before Buddha's birthday until the day itself, which falls on the eighth day of the fourth month of the Lunar calendar. The festival's main event is a parade that begins at 7 p.m. on Saturday, featuring floats and giant lanterns representing a commitment to Buddhist teachings. Thousands of wish lanterns are then released into the sky after the paradea— a spectacle not to be missed!
Pro tip: Tapgol Park has the best vantage point to catch the festivities, and the end of the parade stops at the front of Jogyesa Temple.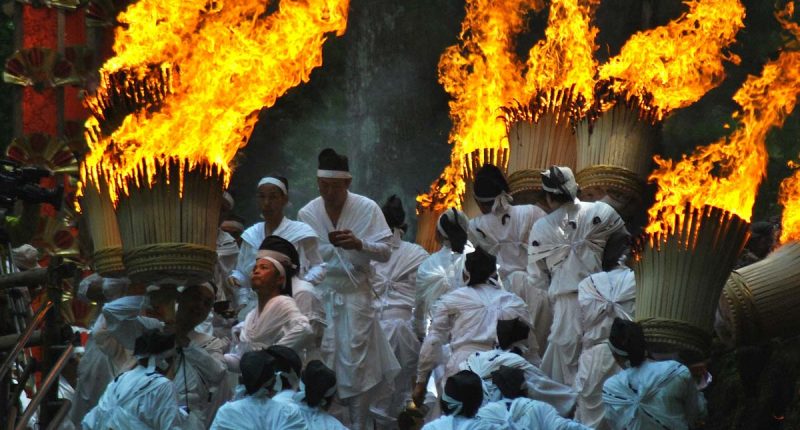 3. Nachi Fire Festival, Japan
When: July 14, 2022
Where: Nachi Falls, Wakayama
If you've never heard of a fire festival, you'd be surprised to find that the Nachi Fire Festival is just one of three major fire festivals in Japan. Known locally as Nachi-no-Ogi, it's one of the cultural festivals with a flair for the dramatic, with a procession involving 12 enormous flaming torches.
The torches, each weighing close to 50kg, are carried from the Kumano Nachi Taisha Shrine down to the Great Waterfall of Nachi. This Shinto ritual represents leading the 12 gods of the Kumano mountains from the shrine to the waterfall while purifying the route. The walk also includes a ritual dance and musical performance.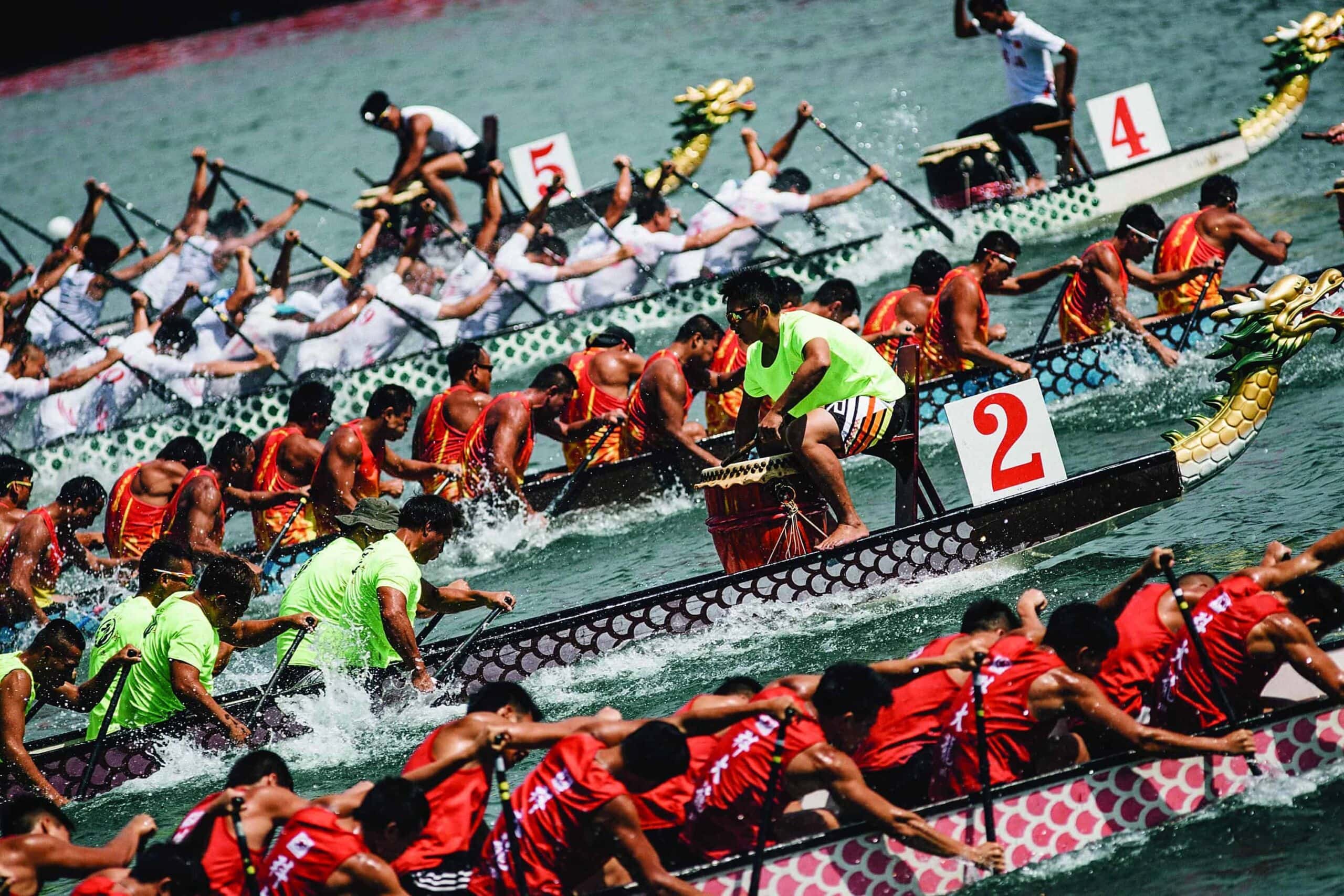 4. dumpling festival, hong kong
When: June 3, 2022
Where: Hong Kong
Also known as Dragon Boat Festival, the Duanwu (Double Five) Festival falls on the fifth day of the fifth month of the Lunar calendar. A dragon boat is a long canoe manned by crews of 8 to 20 people paddling to a drummer's beat, and this festival hosts multiple races at various sites around Hong Kong. The Hong Kong International Dragon Boat Races, held at Victoria Harbour at the Central Harbourfront, is the most popular one—with about 4,000 athletes worldwide competing!
The Dumpling Festival also stands out among food festivals in its customary consumption of zongzi (dumplings). Unlike the usual flour pockets of meat that come to mind when we think about dumplings, zongzi is made of glutinous rice with mushrooms, salted egg yolk, pork, chestnuts, meat and dried meat scallops. Wrapped in bamboo, lotus or banana leaves, they are steamed for several hours to savoury perfection. There are also sweet versions made with red bean paste or lotus seed paste.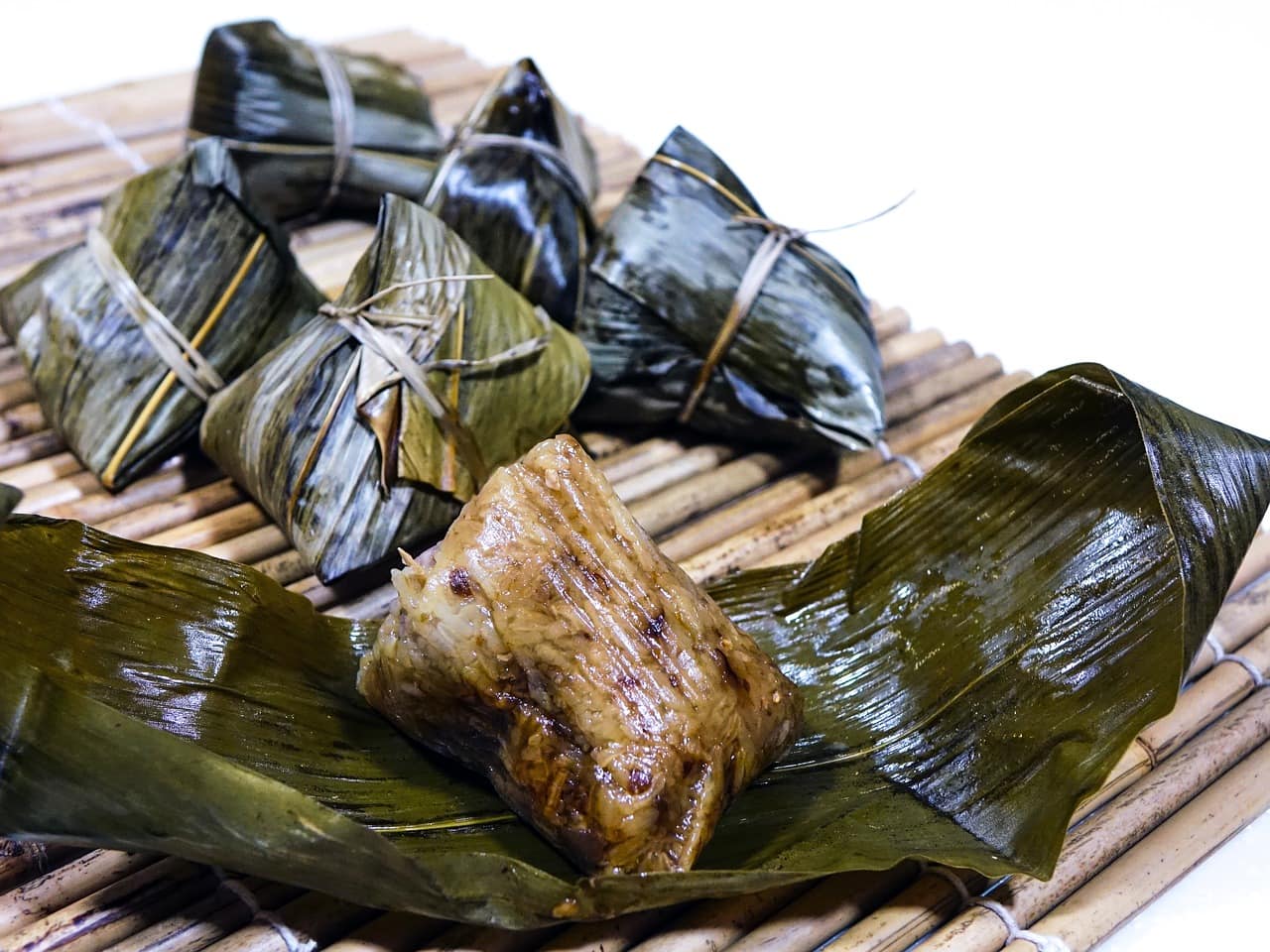 5. Seoul POPCON, South Korea
When: August 25–28, 2022
Where: Gangnam, Seoul
There is no escaping the pervasive allure of Korean pop culture. From K-pop idols, K-drama mania, Korean manhwa (comics) to Korean gaming, it is no surprise that Korea has fast become the East Asian hub for pop culture. The Seoul POPCON (Pop Culture Convention) is an event for every fan. It showcases hit content at the forefront of the industry, including TV shows, movies, games, cartoons and animation, music and art. Taking it one step further is also a foray into the metaverse, gaming and NFTs.
This convention is also the Seoul chapter of its famed American counterpart, the Comic-Con. Apart from the dates, exhibitors and schedules are yet to be announced. Despite that, Seoul POPCON promises to be the place for K-culture fan communities to gather.
6. Ubud Writers & Readers Festival, Indonesia
When: October 27–30, 2022
Where: Ubud, Bali
First held in 2004 as a healing project in response to the 2002 Bali bombings, the Ubud Writers & Readers Festival was also part of an effort to revive tourism to the island. Held every year since (except in 2020), the 18-year-old festival has grown to become the biggest festival of words and ideas in Southeast Asia.
It brings together renowned and emerging writers, artists, activists, thinkers and performers from around the globe in a key fixture on the literary circuit. The festival promises intimate conversations with celebrated writers, book launches, film screenings, workshops and panel discussions. It is one of the cultural festivals that is a feast for the mind, even as you kick back on an idyllic retreat in the holiday haven of Bali.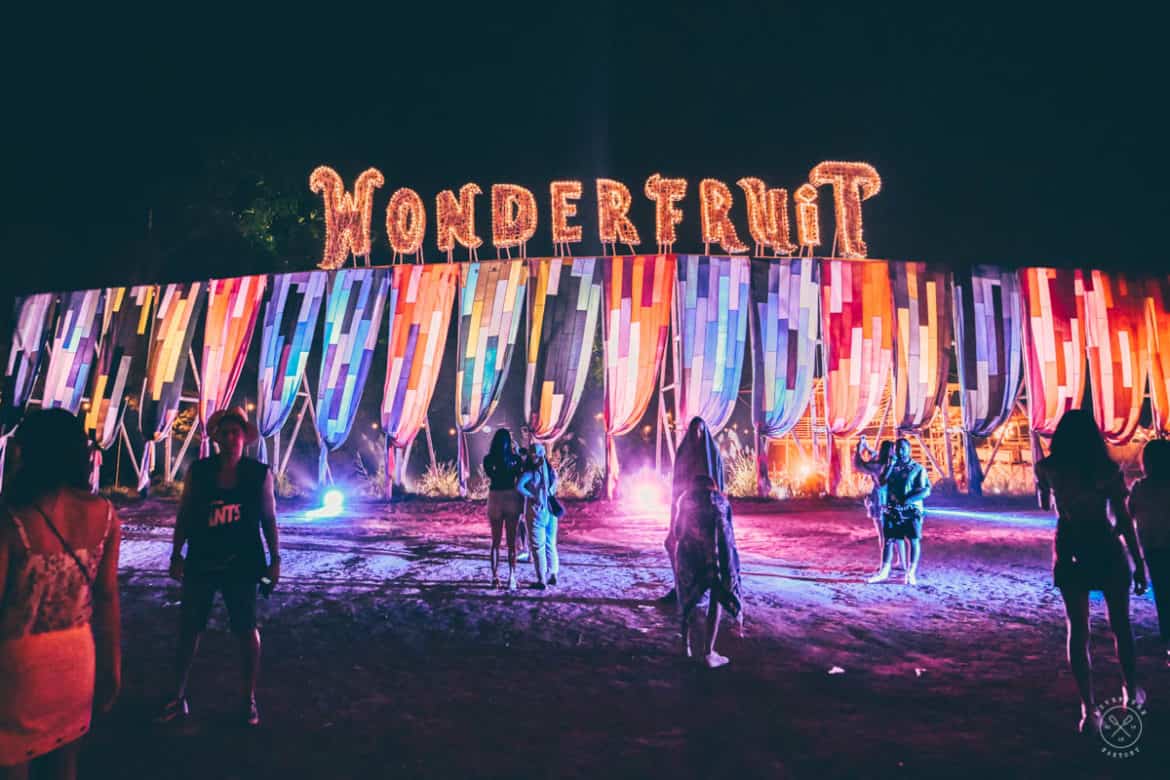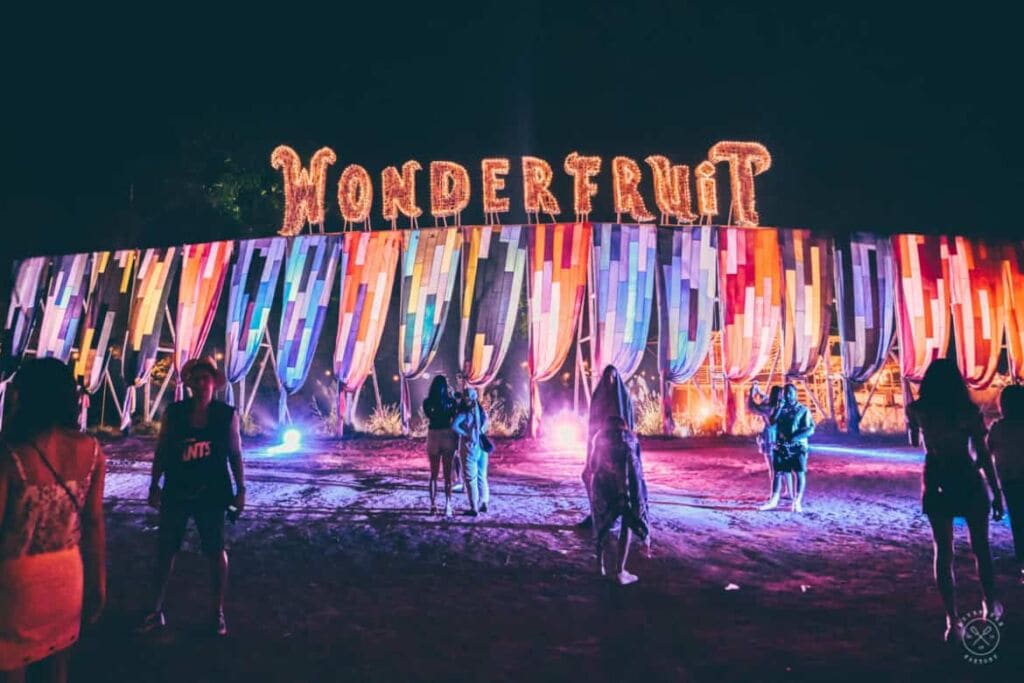 7. Wonderfruit music festival, Thailand
When: December 10–14, 2022
Where: The Fields of Siam Country Club, Pattaya
After two years of postponement due to the pandemic, this art festival of music, food, and ideas brings back a myriad of colours and neverending wonder. With an emphasis on social responsibility and environmental awareness, the festival practices sustainability initiatives to curb the wastage usually caused by cultural festivals such as these.
Set in the expansive countryside of Pattaya, the 4-day festival showcases musical and artistic discoveries, offering exhilarating performances, intellectual talks and discourse, art installations, as well as banquets and culinary masterpieces. These are structured under the festival's six 'pillars': Music, Art & Architecture, Family, Farm to Feasts, Talks & Workshops, and Wellness.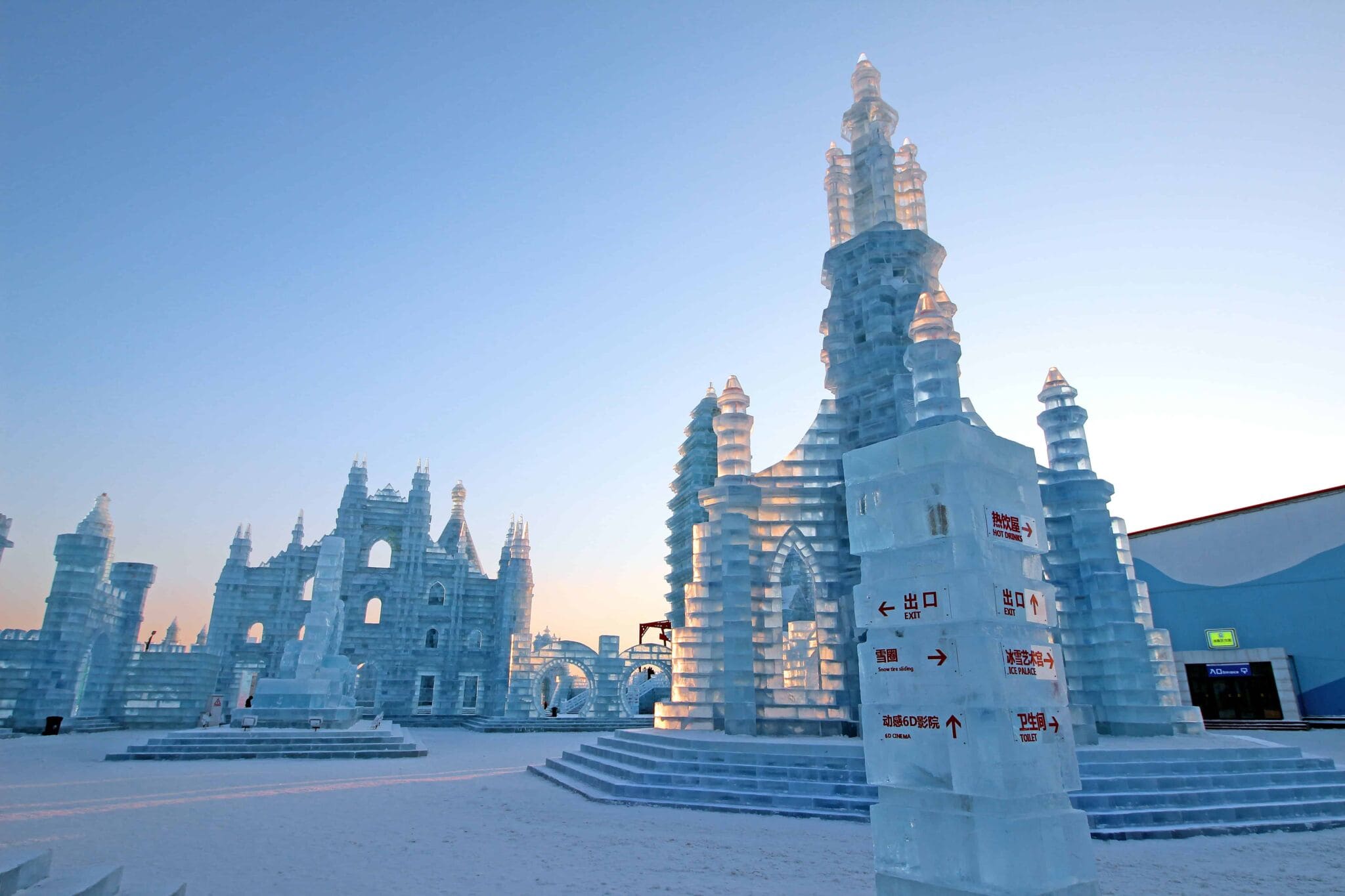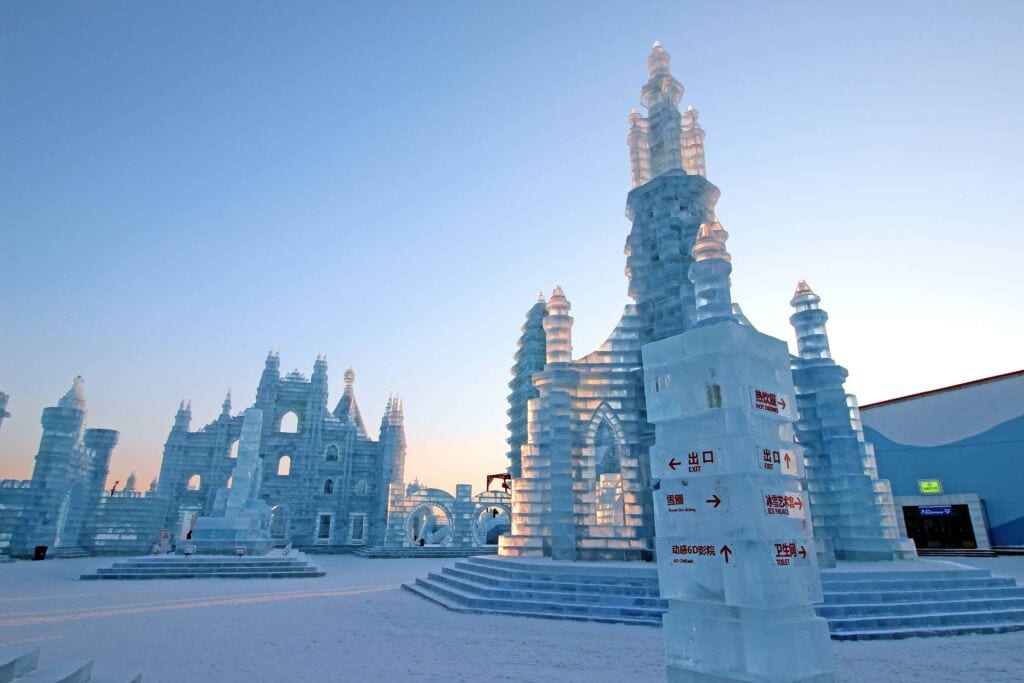 8. Harbin International Ice & Snow Sculpture Festival, China
When: Early December to Late February
Where: Harbin
Set in Northeastern China in Harbin province, the International Ice & Snow Sculpture Festival attracts artists worldwide. It's one of the very few art festivals which celebrate its bitterly cold climate.
The International Snow Sculpture Art Expo is the main attraction, where square miles of giant snow sculptures are set on display. Other activities include the ice and snow-themed shows featuring a variety of dances, magic and comedy. If you're willing to brave the crowds, there are also three occasions when fireworks are set off against the magical ice sculpture backdrops: New Year's Day (January 1, 2023), Chinese New Year (January 22, 2023) and Lantern Festival (February 5, 2023).
The official opening ceremony for the festival is on January 5 every year, but unofficially it starts around Christmastime. Preparations begin in early December when the ice is harvested, and the rest of the month is spent carving and building the sculptures. The sculptures then remain until the seasons inevitably change, and warmer temperatures cause them to melt. This usually lasts until late February.
Note: It is recommended to set aside 2–3 hours for a full visit to the festival space.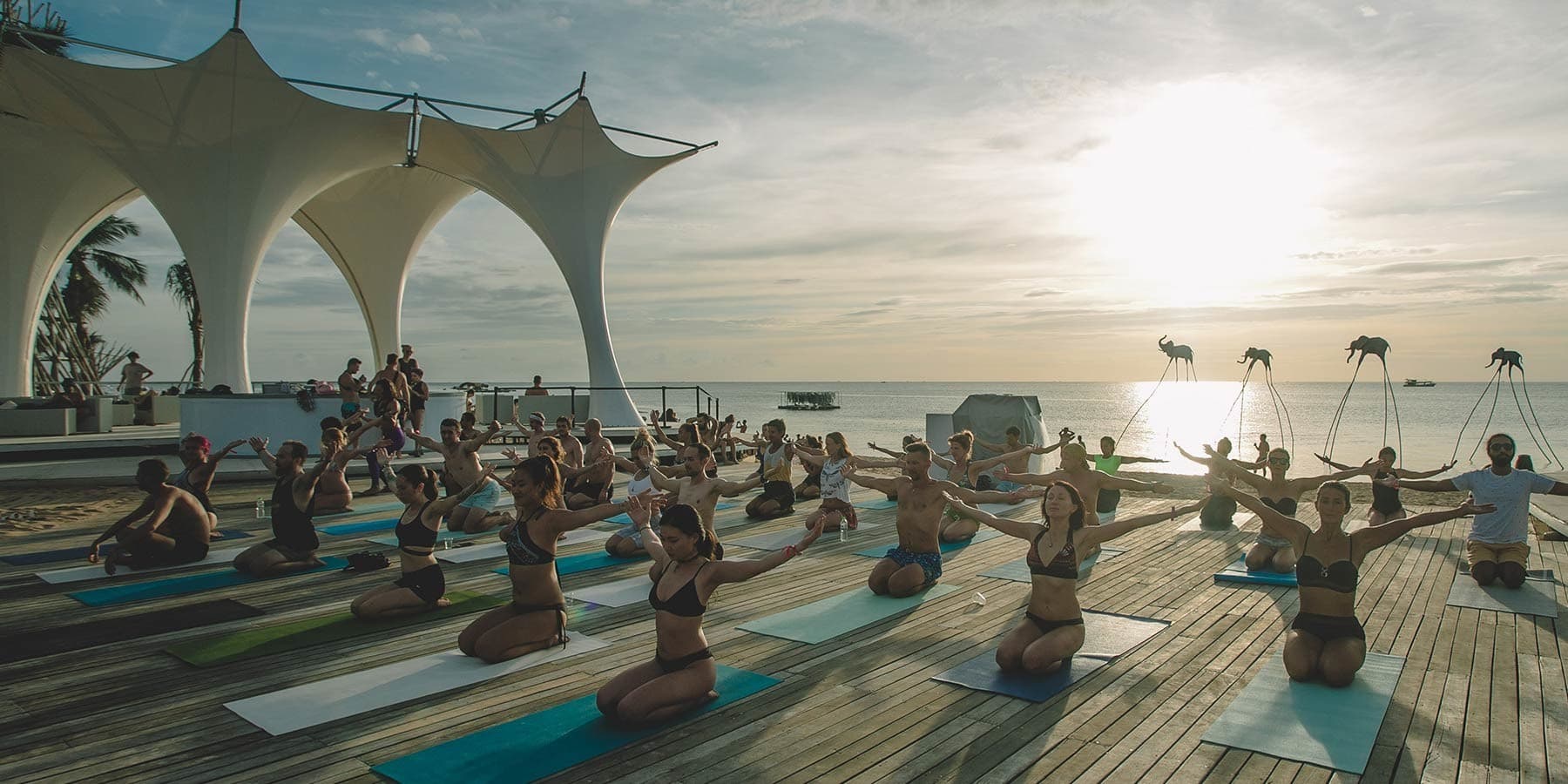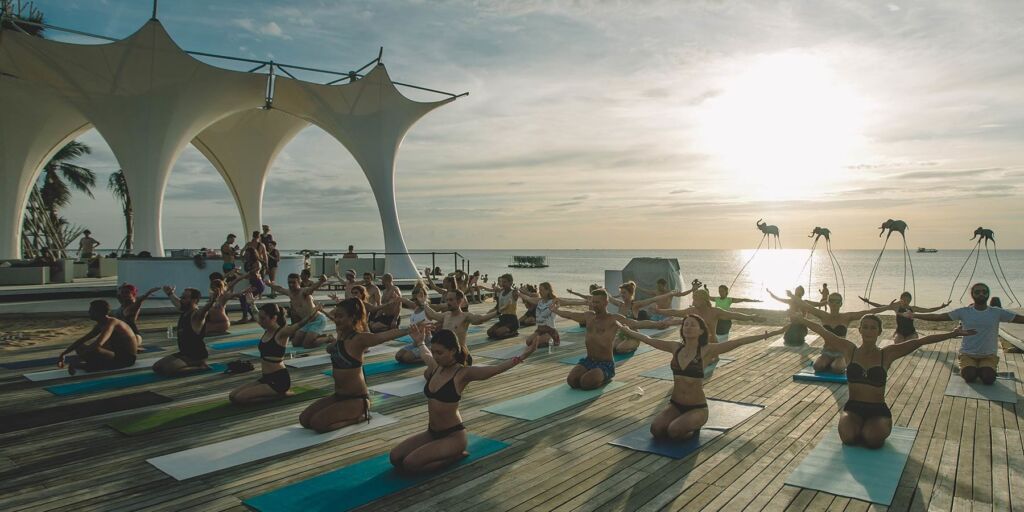 9. Epizode, Vietnam
When: December 28, 2022 – January 8, 2023
Where: Sunset Sanato Beach Club, Phu Quoc
Beach? Check! Instagram-worthy venue? Check! Heart-pumping music? Check! Epizode Asia takes partying on the beach to a whole new level with the unique art and music festival held on Phu Quoc, the largest island off the coast of Vietnam. Throw in ushering in the New Year, and you've got yourself a real explosive party. Epizode has held a track record of showcasing global artists and DJs, and ensuring a stacked lineup with impressive headliners. There is also a spotlight on emerging local talent as well.
Last year's festivities were postponed due to Covid-19 restrictions in response to alarmingly high case numbers from the Omicron variant. Although the lineup for this year is yet to be confirmed, the dates are set. Should you decide to explore holiday festivals, this one will have your New Year's taken care of—where else would you rather be than on a picturesque beach ushering in 2023?
Note: The sister festival to Epizode Asia is Epizode Albania, which is held in September.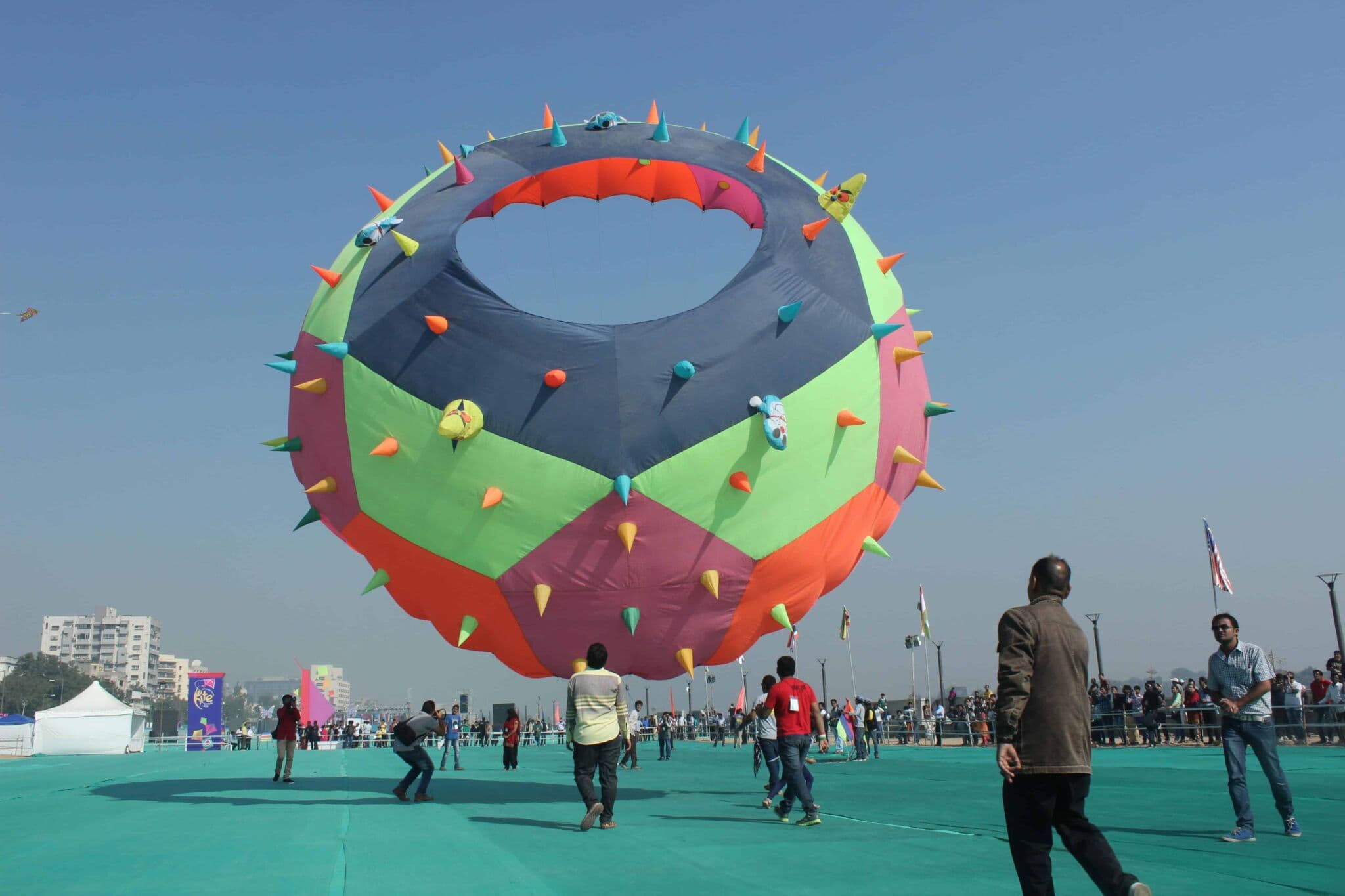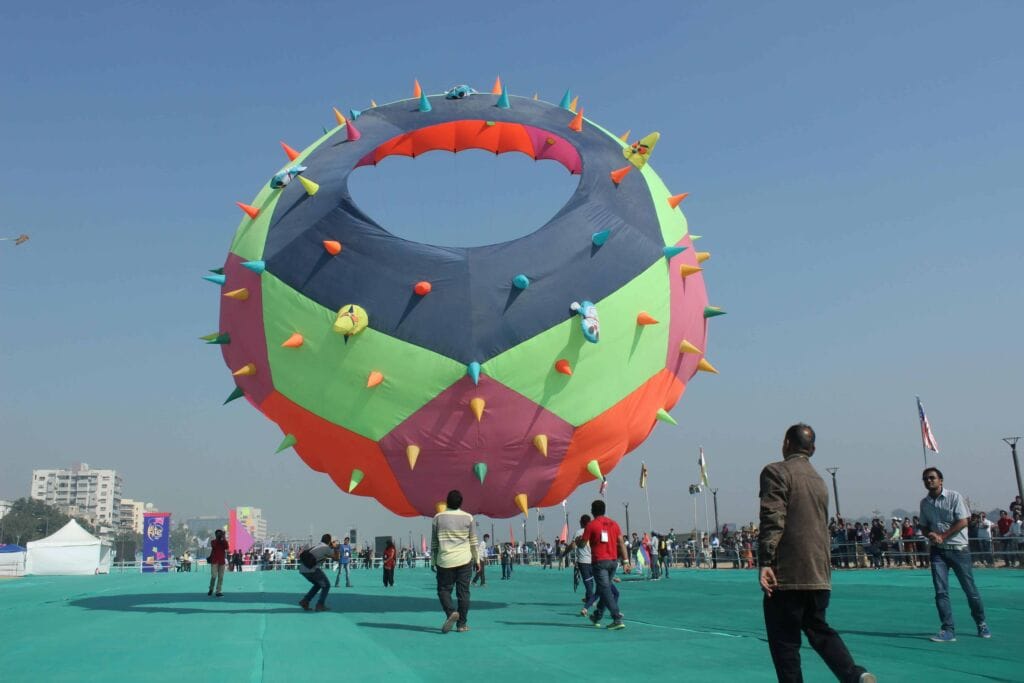 10. International Kite Festival (Uttarayan), India
When: January 14, 2023
Where: Gujarat
Set every year on January 14, this festival marks the passing of the winter solstice and transition into spring, according to the Hindu calendar. It is also a signal to farmers to begin their harvest. Uttarayan is celebrated mainly in Gujarat, Telangana, and Rajasthan, although the international kite event is in Ahmedabad.
The festival has attracted many kite flyers from around the world, namely Japan, Italy, the UK, Canada, Brazil, Indonesia, Malaysia, France, China and more. This festival attracts local and international tourists. The best seats to look up to the sky are the vantage spots by the Sabarmati Riverfront (the riverbank can seat at least 500,000 people!) or the Ahmedabad Police Stadium, where festival-goers may opt to lie down and look up to the sky filled with thousands of kites.
EXCITED ABOUT CULTURAL FESTIVALS IN ASIA? LET US HELP
You may also be interested in: