Aman resorts worldwide are rich in tradition, steeped in history and abound with natural beauty. Aman hotels are exceptional as each luxurious resort appreciates and celebrates the local environment, custom and culture. Every intimate occasion or personalised event at Aman is bound to be precious moments to remember. In the list of Aman hotels that we have highlighted here, you can experience the ancient capitals of the east and all their traditions, stories and beliefs that give meaning to travel.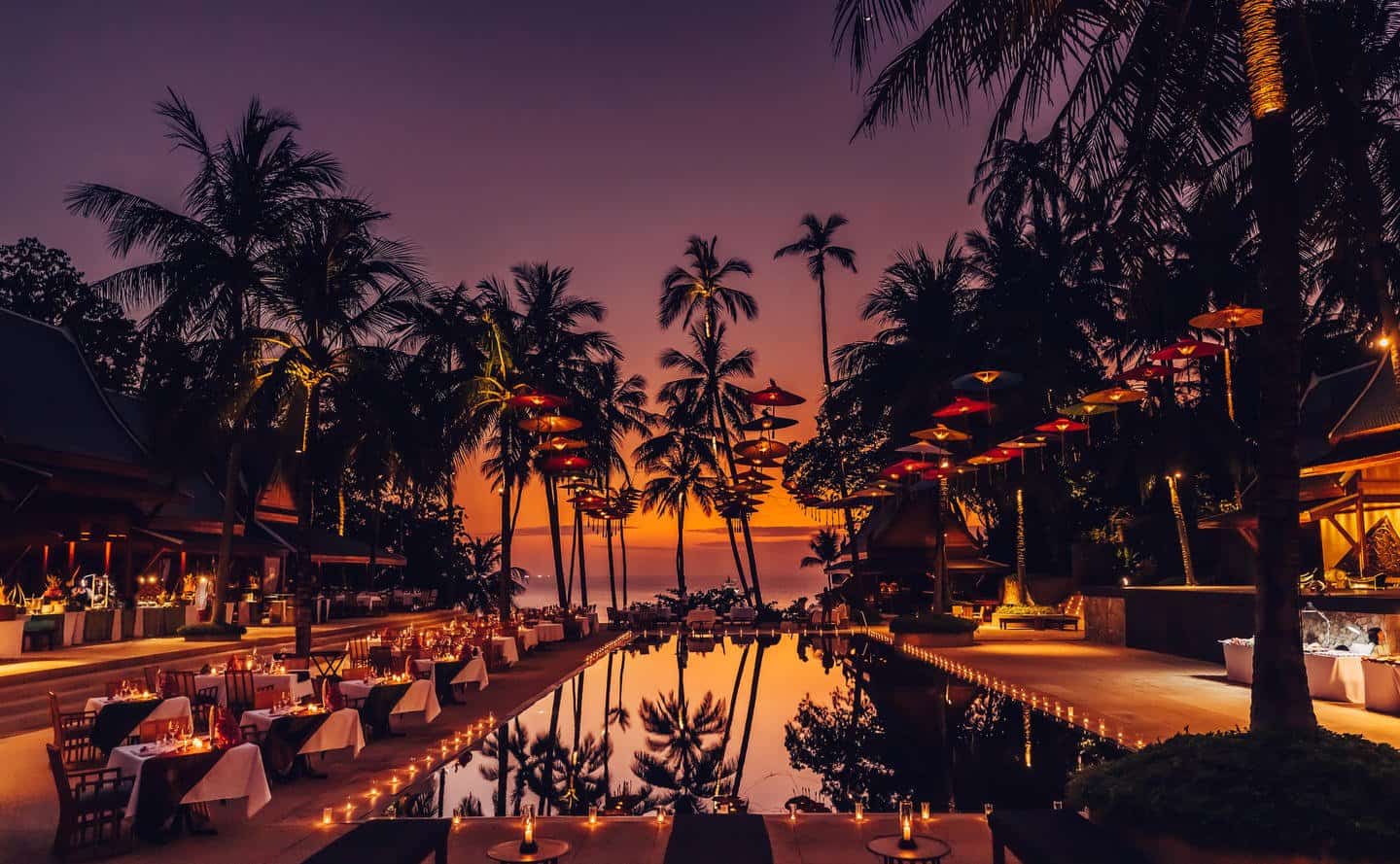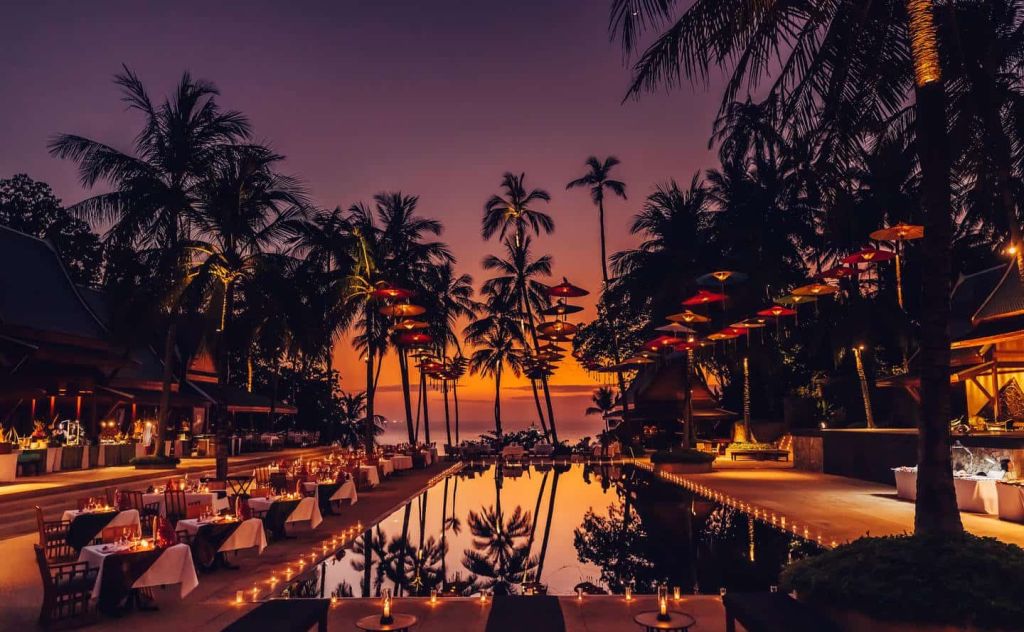 Five luxurious Aman Resorts in Southeast Asia
The world of Aman hotels is exceptional as each accommodation is meticulously designed to frame its natural settings. This brand is renowned for space and privacy. The first Aman retreat, Amanpuri, was built on Phuket's west coast in 1988. Aman embraces 33 resorts, hotels, and private residences in 20 countries. Here, we feature 6 Aman resorts in Southeast Asia and describe things you can do and how to get to each luxurious destination.
1. Amanpulo, Philippines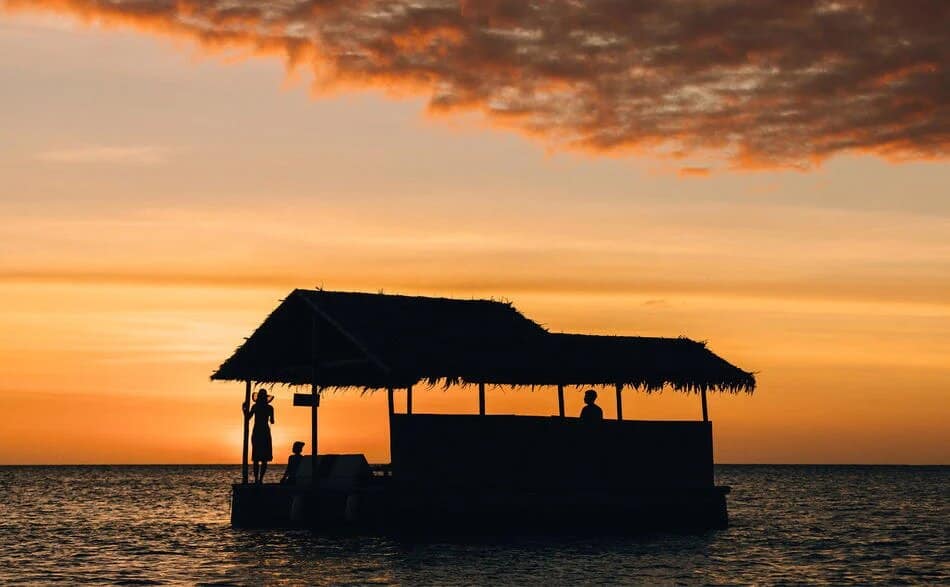 Amanpulo is ideally located in the Cuyo Archipelago, lying in northern Palawan, in the Philippines. This private island resort is fringed with white sand beaches, deserted coves, and pristine reefs. Expect a tropical paradise lapped by calm, clear seas. You will find an authentic back to nature experience in supreme comfort and privacy.
Things to do in Amanpulo, Philippines: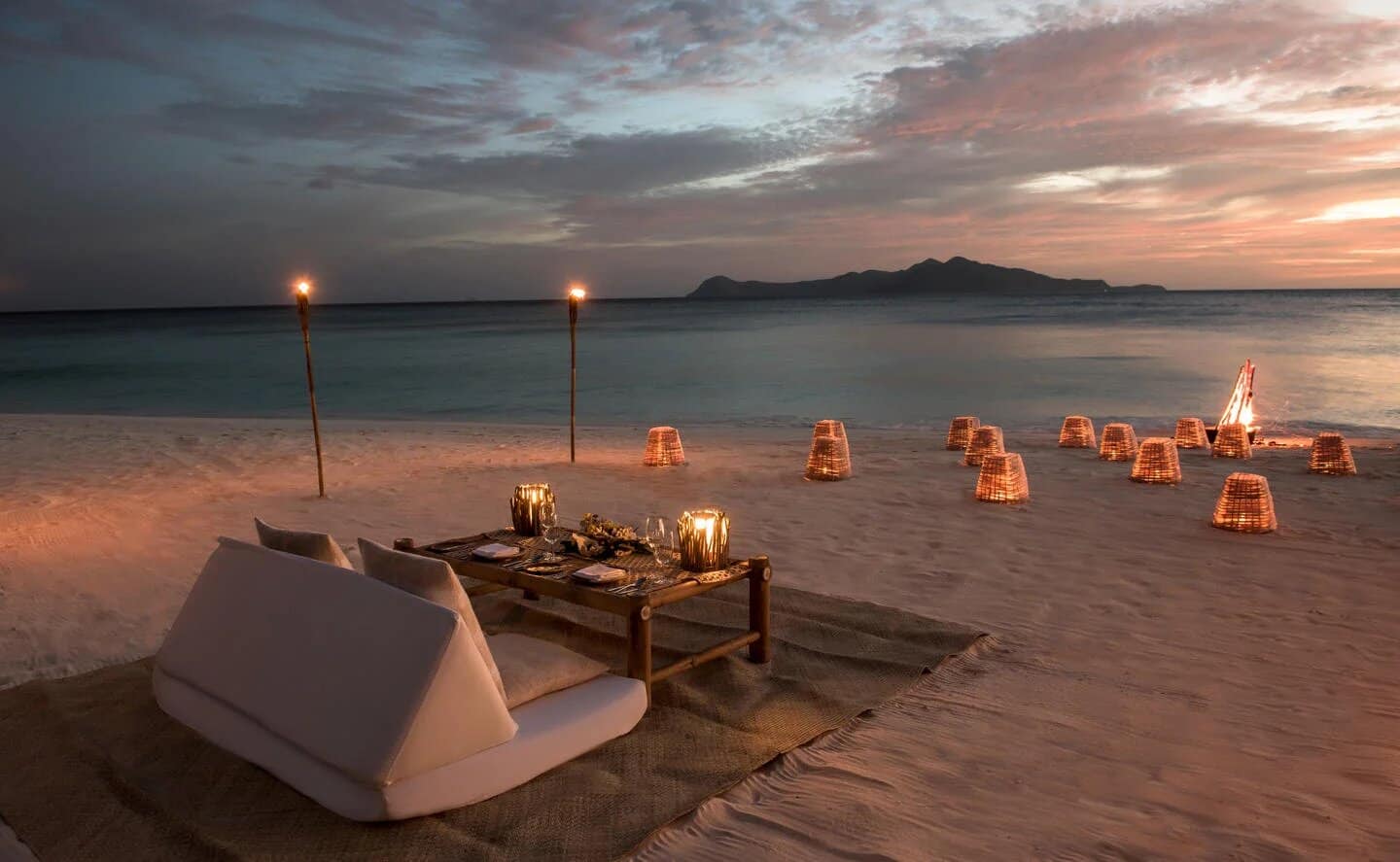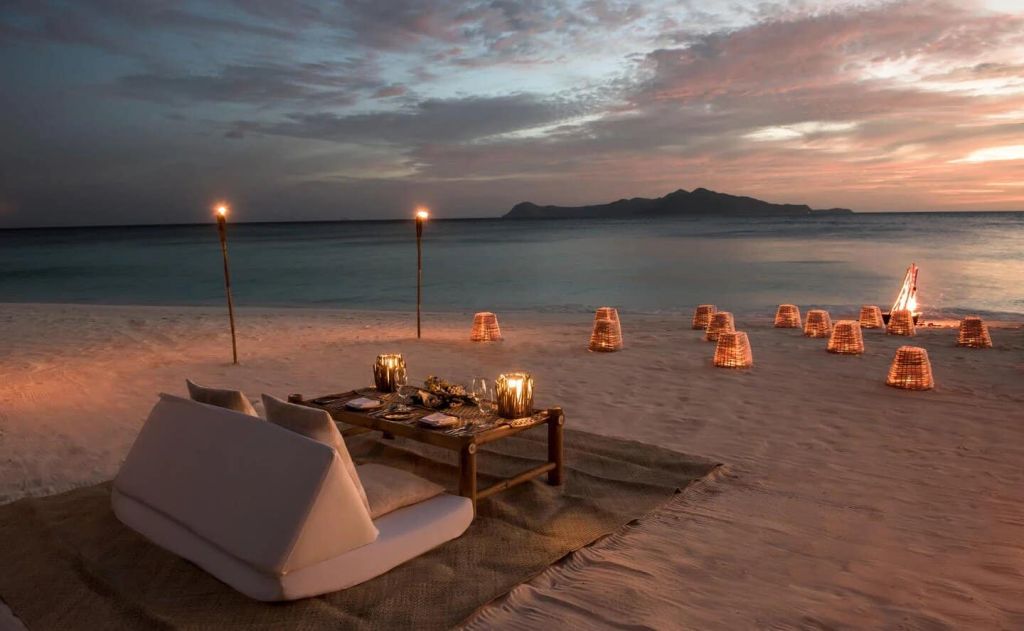 A private island is almost hopelessly romantic, and Amanpulo is no exception. Guests staying three nights or more can experience the ultimate couples' escape with a host of indulgences, including an optional commitment ceremony or wedding blessing on the beach. Other perks include a welcome bottle of champagne and canapés on arrival, daily breakfast and à la carte dinner, a serenaded sunset with cocktails and canapés and a private beach barbeque. (Couples who do not wish to have the commitment ceremony can enjoy a holistic massage for two).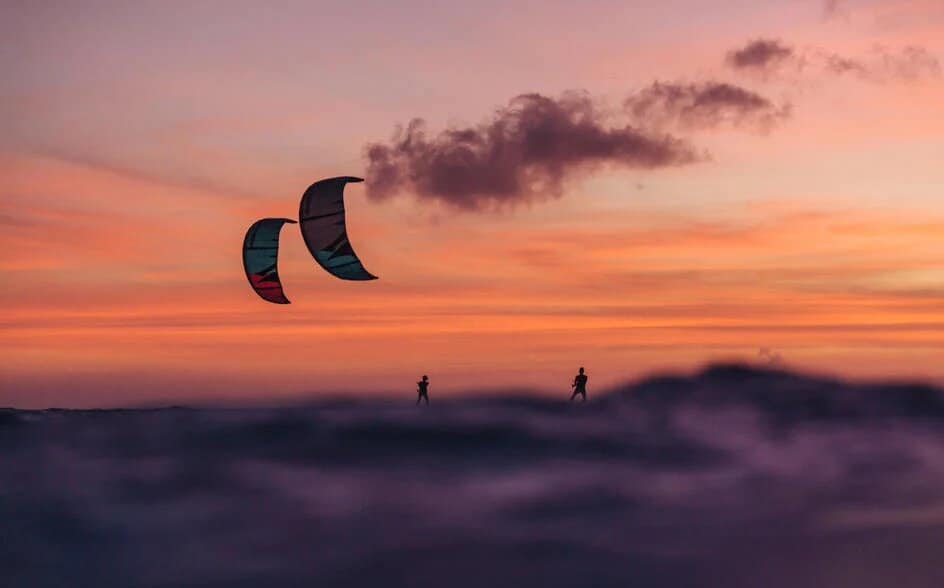 A crystal-clear lagoon with moderate waves and strong, consistent winds means that Amanpulo is a kite surfer's paradise. Kitesurfers of all levels can hone their skills on the lagoon's shallow turquoise water, which resembles a natural swimming pool. It is the perfect location to learn how to kite. For the best possible coaching, guests can be linked to their kite surfing instructor via radio headsets for ease of learning on the water. Lessons also include video footage. Amanpulo collaborates with Naish (one of the largest kite brands in the world) and the world's most accomplished kite surfers gather and share their expertise and tales of the high seas with Amanpulo guests.
Getting to Amanpulo, Philippines: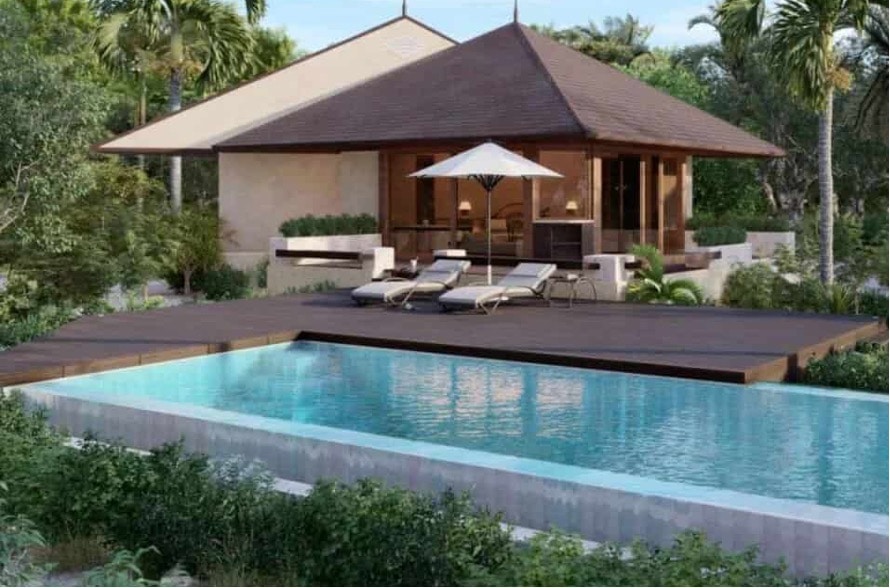 A complimentary car transfer from Manila airport to Amanpulo's private lounge and hangar is available for same-day flight connections. Guest flying from Manila International Airport can fly directly to Pamalican Island in a 14-seat, twin-engine turboprop and land at Amanpulo's private airstrip.
2. Amankora, Bhutan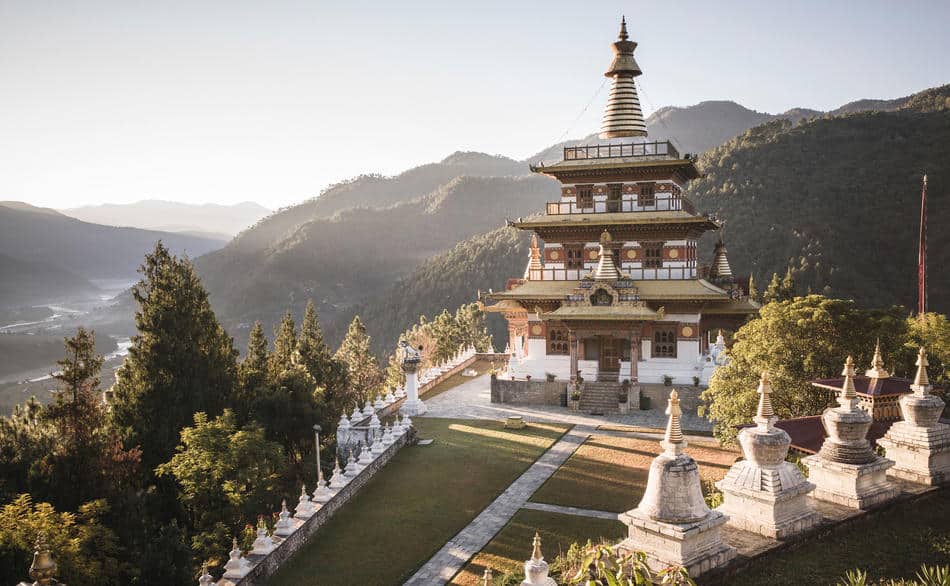 Aman's Amankora, Bhutan has been sensitively integrated with the peaceful villages of Bhutan. This ancient Kingdom is a harmonious society, where culture and traditions have been preserved with minimal trappings of modern life. It is the place for a truly unique experience as Amankora's lodges that spread across five valleys offer authentic insights into the daily life of the Bhutanese.
Things to do in Amankora, Bhutan:
Explore a magical kingdom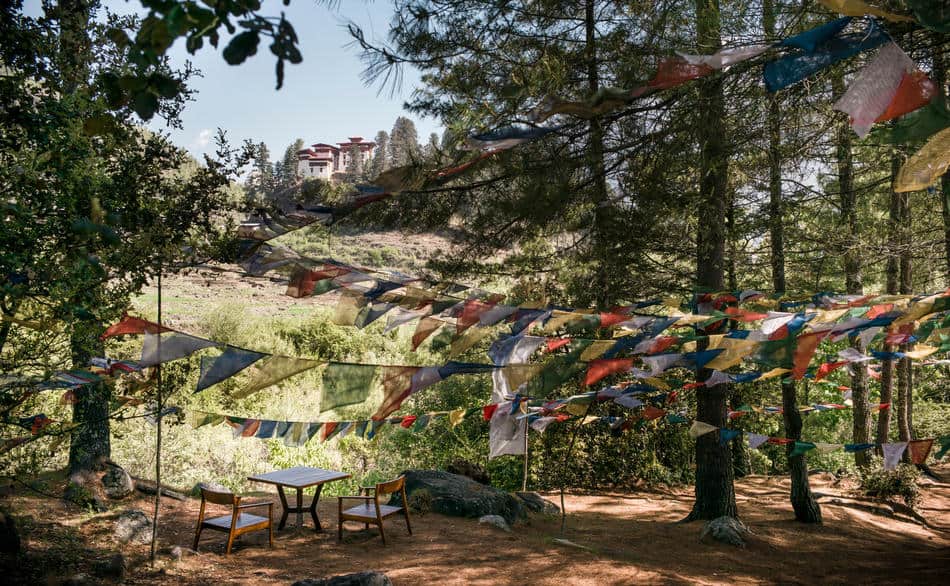 Amankora's 12-night 'Designing a Kingdom' journey is an extraordinary experience. Visit all five lodges with a bespoke itinerary and a private guide. This trip lets guests discover the country's dramatic mountain passes forested wilds, encounter arts, crafts and architecture, and learn the local ways of life. Guest will pass Bhutan's most spectacular valleys – Thimphu, Phobjikha, Bumthang, Punakha and Paro – and are given optional excursions to the Tang and Ura valleys.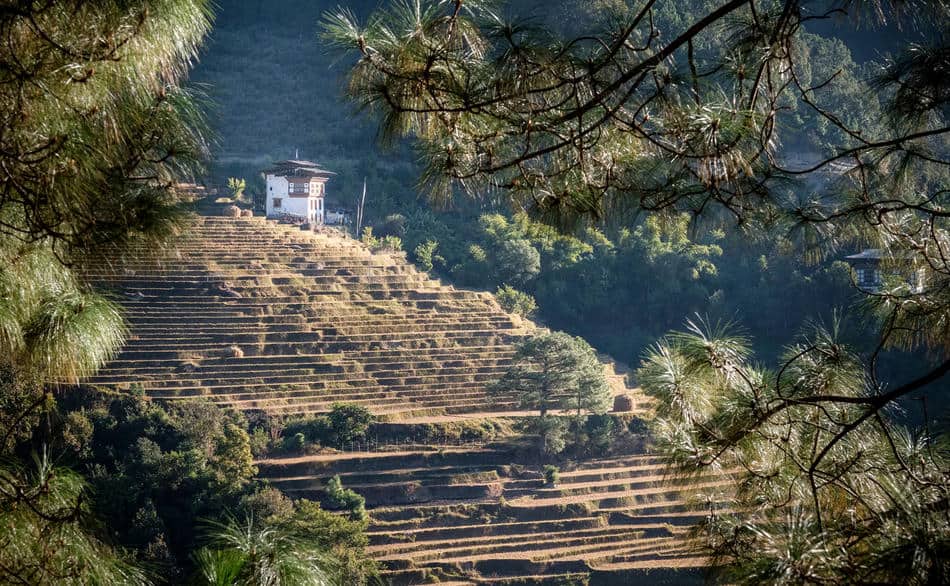 For stays of seven nights or more in any lodge, or a combination of lodges, a tailor-made Bhutan itinerary will include complimentary road permits, private transport with a driver and guide, and a spa treatment.
Getting to Amankora, Bhutan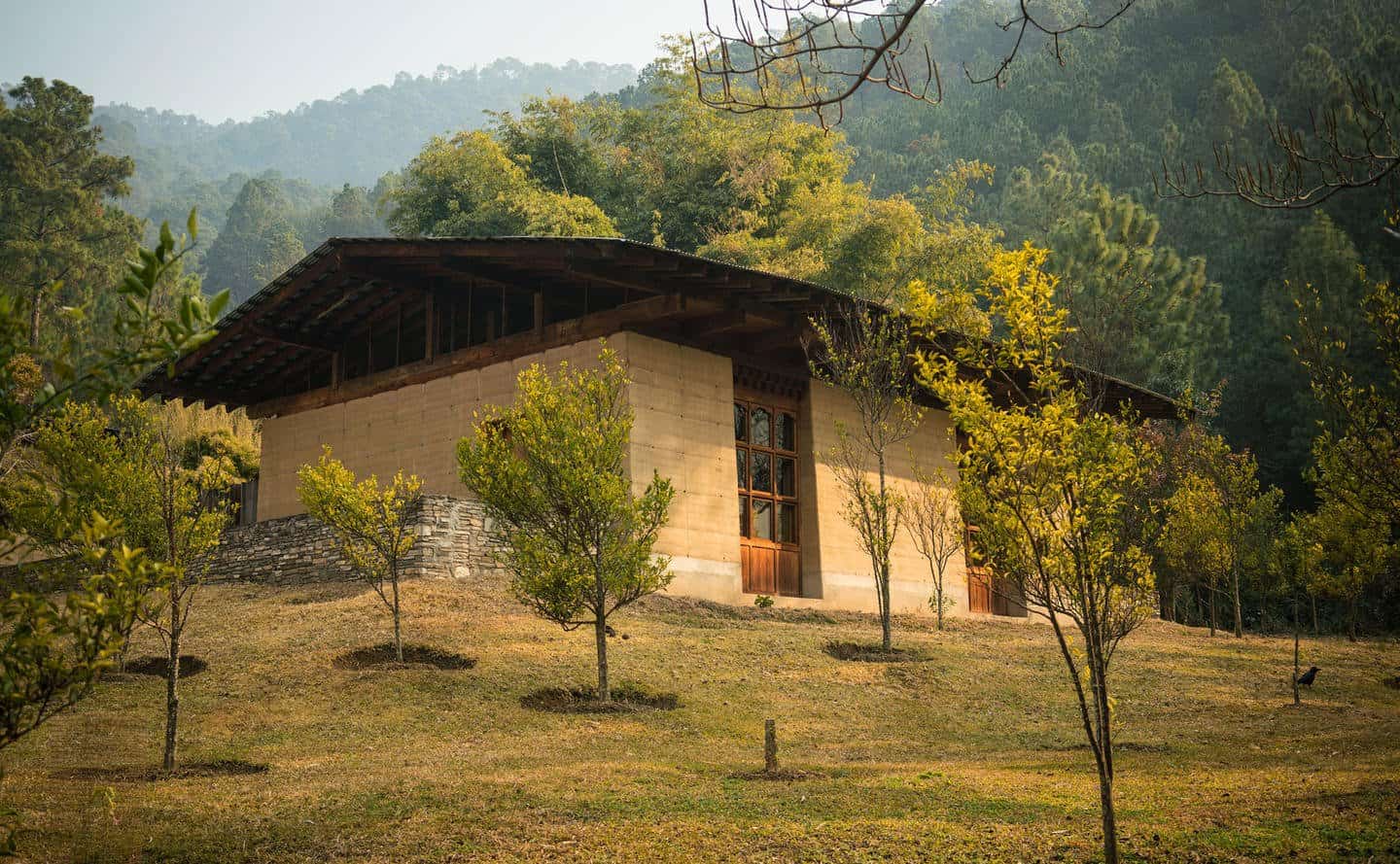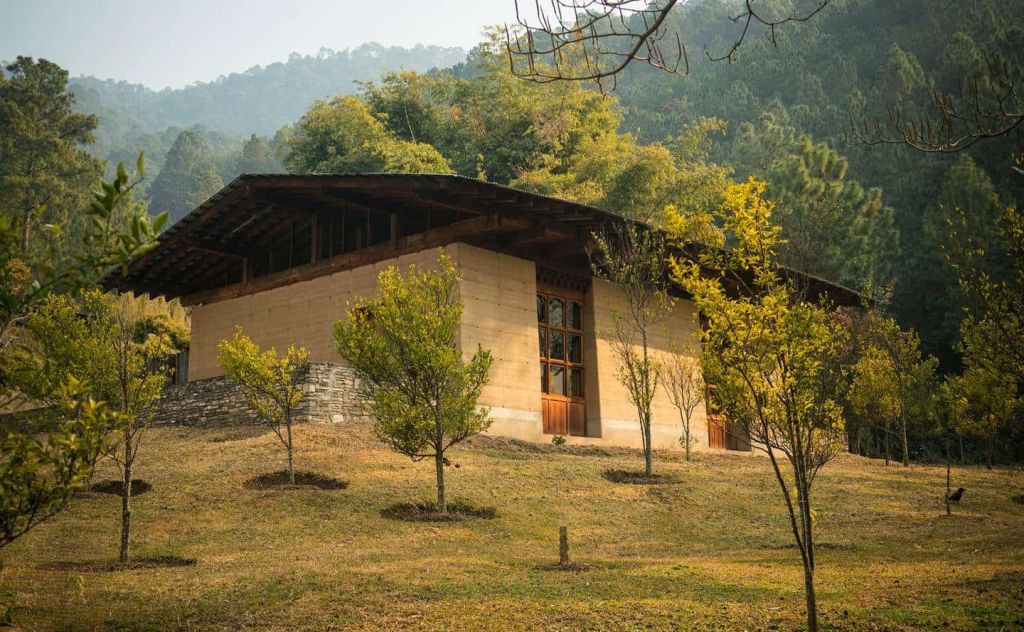 Amankora's five lodges are distributed across the country. The Paro Lodge is a short drive from Paro International Airport. HTT's reservations team is available to help with travel planning, from booking a single night to multi-resort itineraries.
3. Amanpuri, Thailand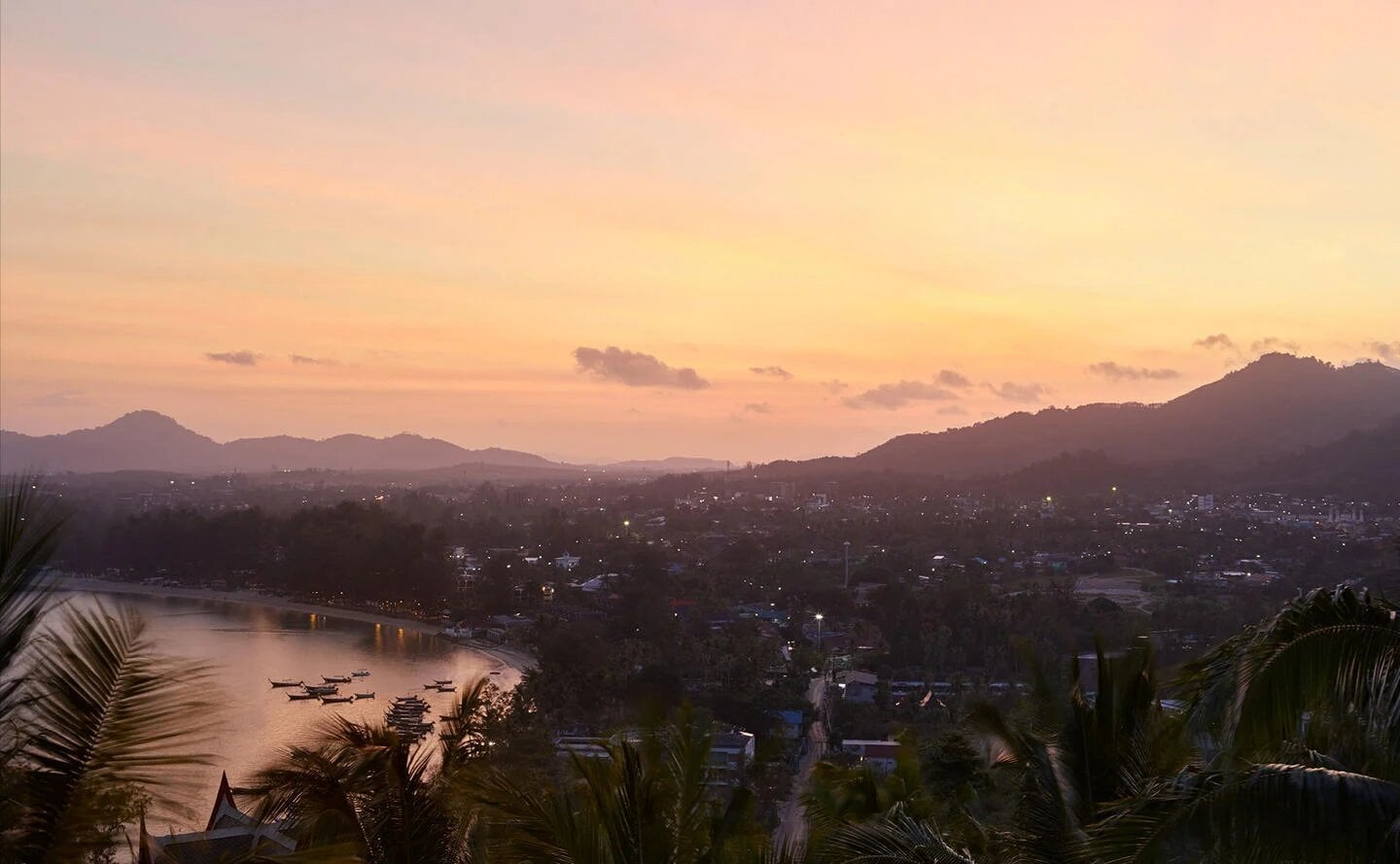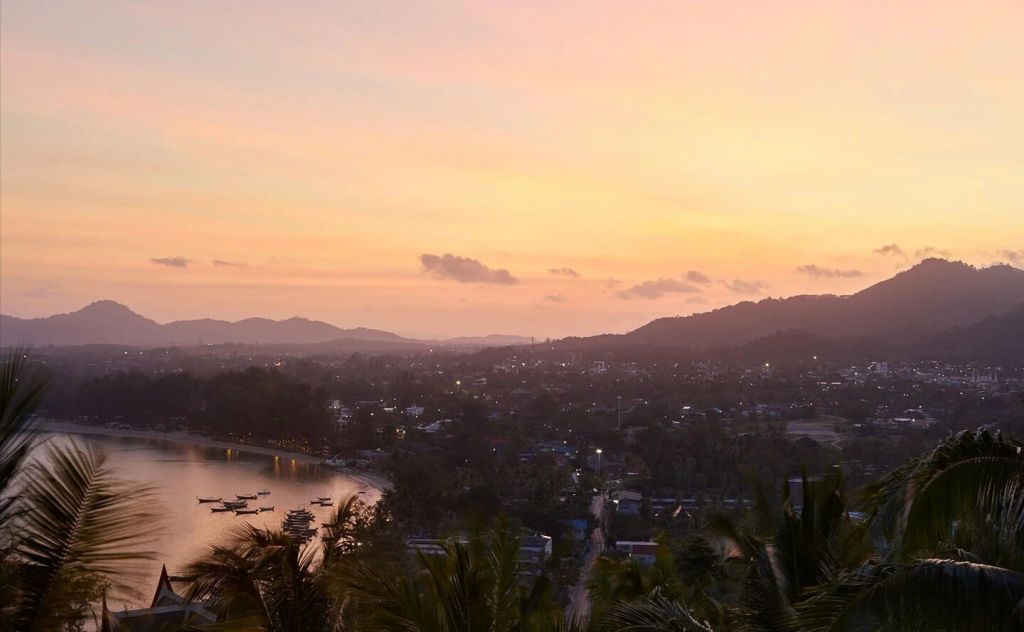 Aman resorts' Amanpuri is on a private peninsula, surrounded only by the Andaman Sea. You can expect an enriching array of water-based adventures, cultural explorations and nature tours when you stay in this luxurious resort in Phuket. Activities, excursions, and extensive facilities are equipped for guests of all ages and interests. Consider exploring Thai culture and cuisine, experimenting in a new sport or immersing in the tranquillity of nature.
Things to do in Amanpuri, Thailand
Enjoy the wonders of Phuket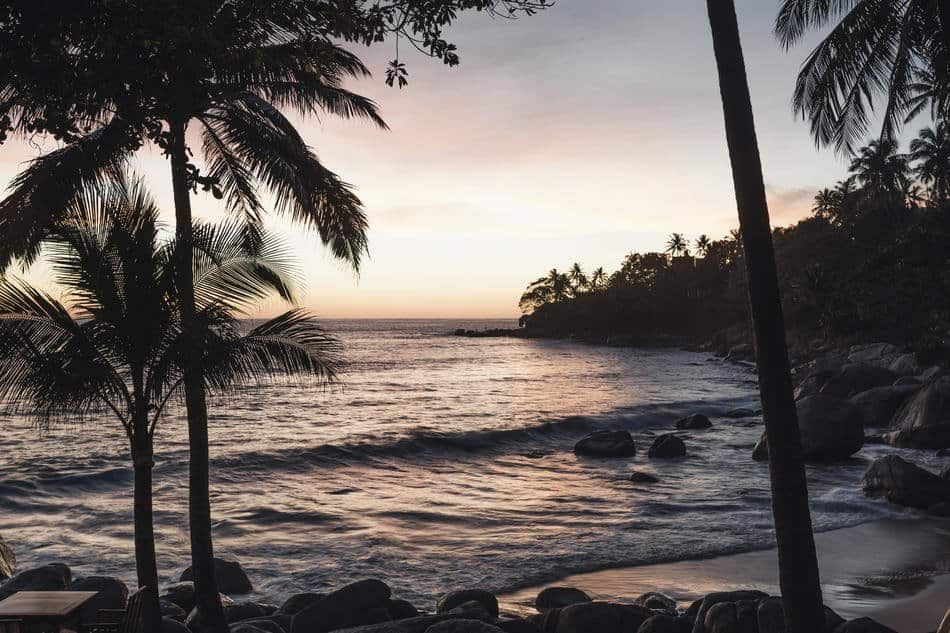 Discover the beauty of Phuket's lush natural landscape with guided treks through the pristine rainforest. A four-hour morning hike in Khao Phra Thaeo National Park reveals indigenous flora and fauna, including rare white-backed palms and colourful birds. You can also visit Phuket's Street market and vibrant weekly night market. On Sunday evenings, the old Sino-Portuguese houses on the streetlight up in bright colours as buskers, performers, and stalls sell local food, handicrafts, clothing, and souvenirs.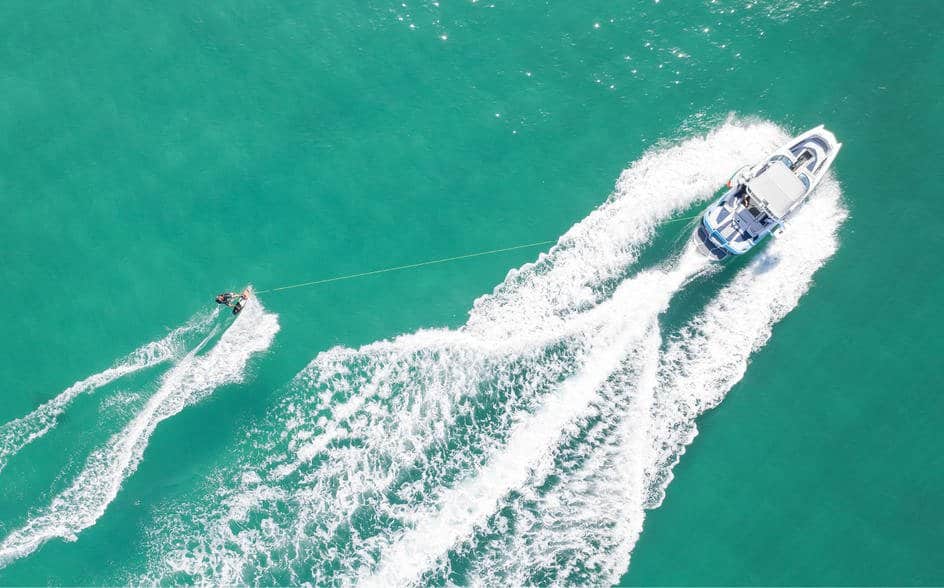 Guest can traverse the coastline by boat with a private crew, enjoy a peaceful sunset while paddle-boarding across the bay or ride the world's fastest underwater vessel. Seasoned scuba divers can also become reacquainted with the best sites around Phuket, while aspiring divers can take their beginner open-water course. Avid golfers can use Amanpuri's collection of high-quality clubs – right-handed and left-handed men's and women's sets – and play in one of Phuket's six superlative golf courses.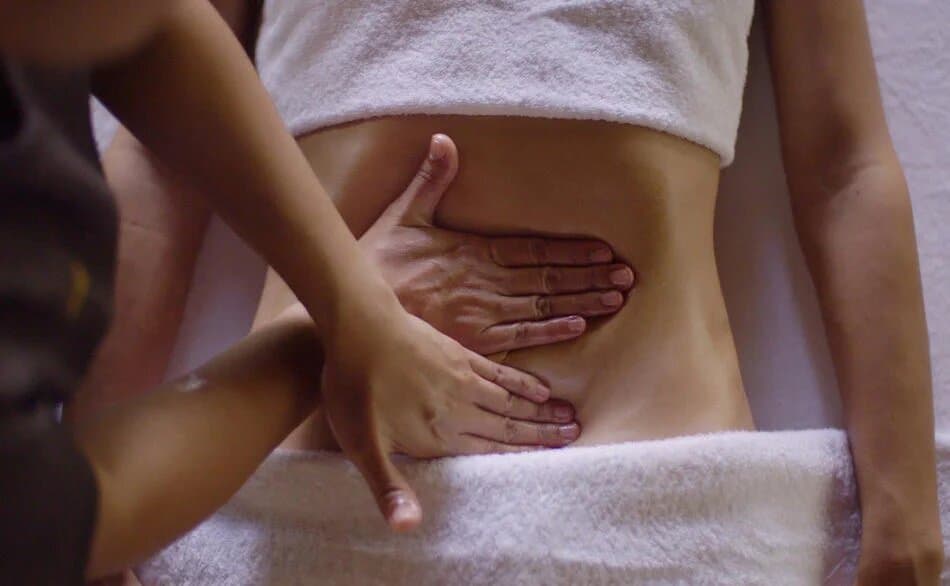 Visit Amanpuri's Wellness Centre for wellbeing programmes tailored to meet personal goals. This centre offers medically led therapies and holistic treatments to alleviate stress and lift the spirit.
Getting to Amanpuri Thailand: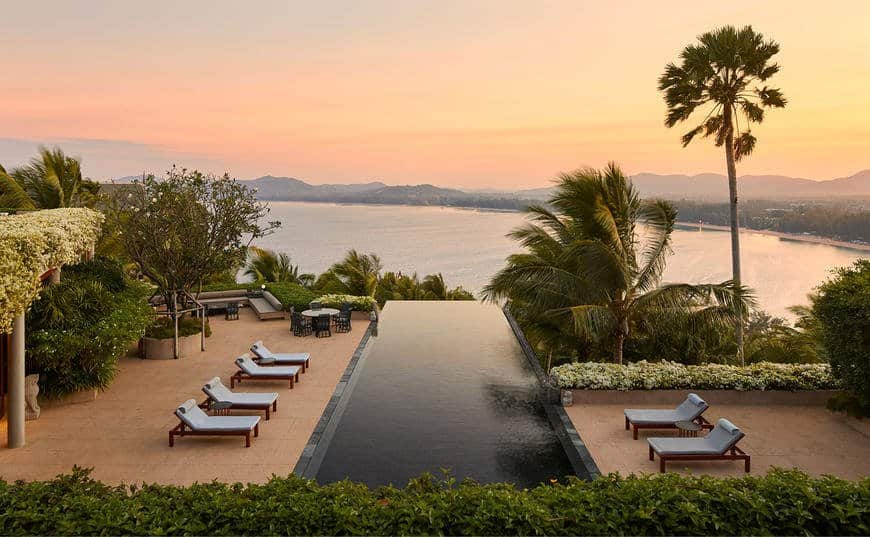 Amanpuri lies on the west coast of Phuket. This resort is a 30-minute drive from Phuket International Airport. The HTT team can assist with travel planning, from booking a single night to multi-resort itineraries.
4. Aman Tokyo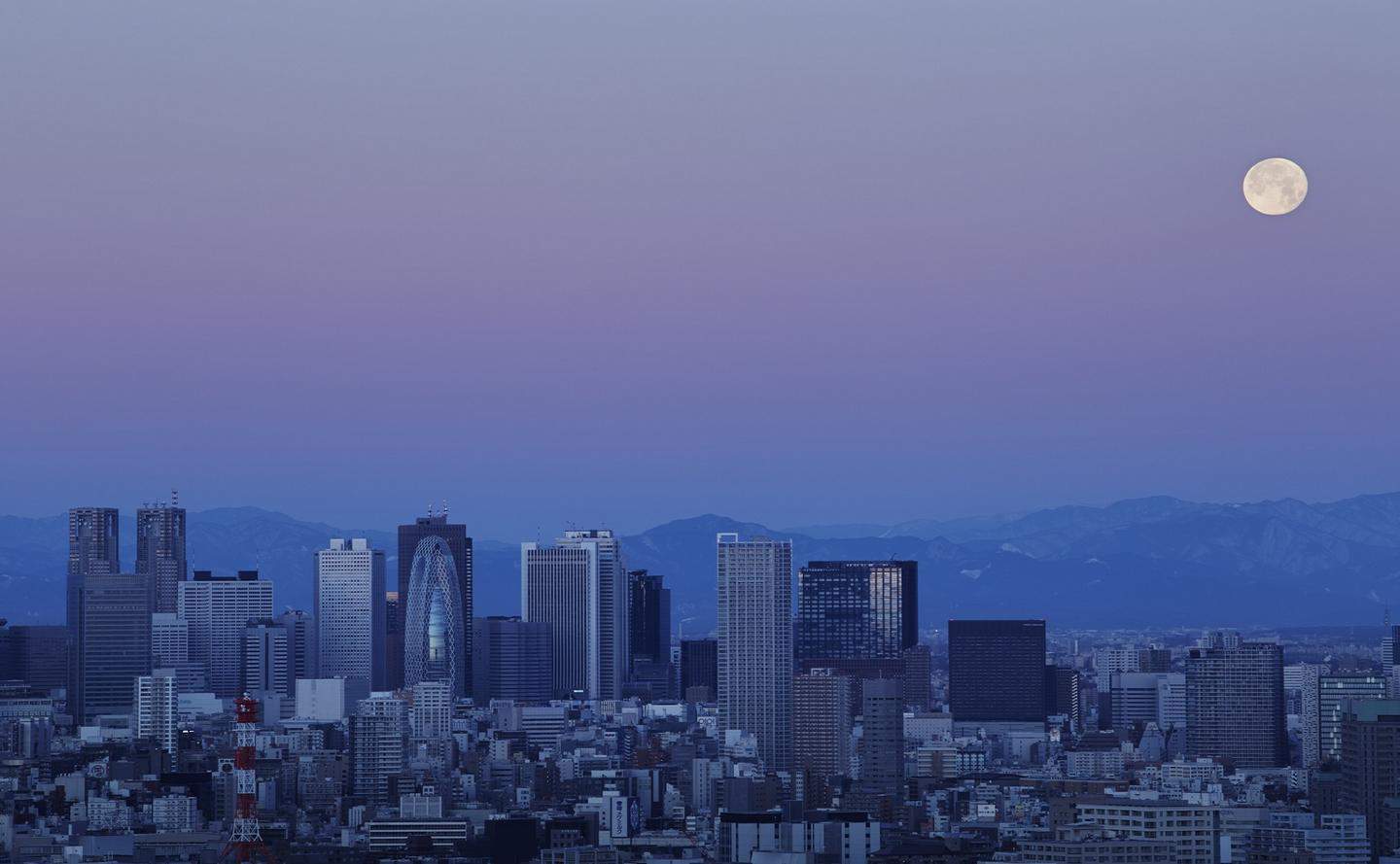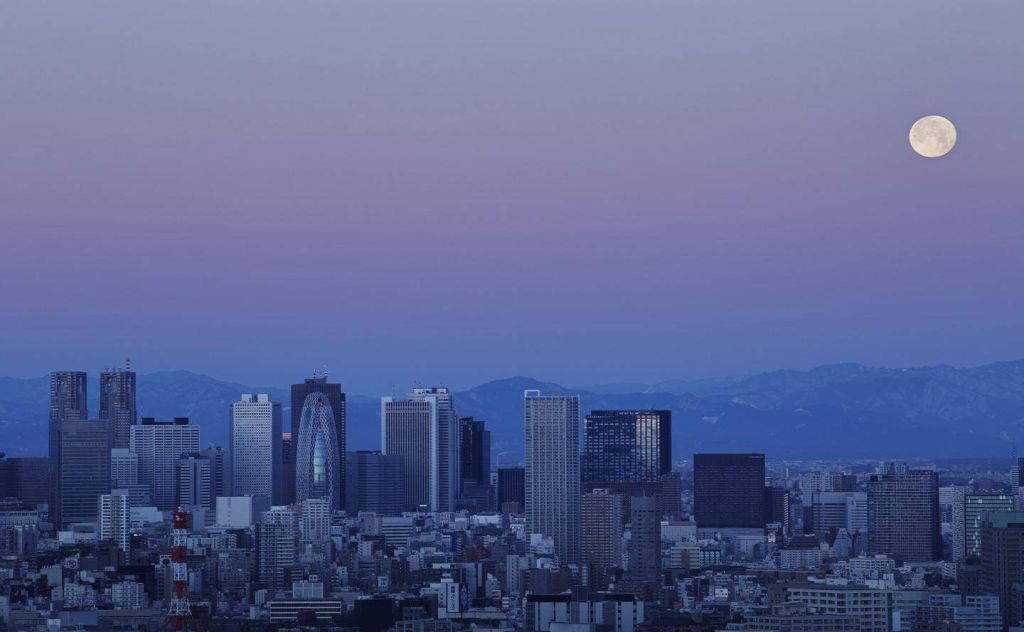 Aman Tokyo combines urban dynamism with a profound atmosphere of serenity. This elegant hotel has a warm, spacious minimalist design inspired by Japanese tradition. Expect ikebana displays, washi paper doors and engawa platforms. Furthermore, Aman Tokyo's vast lobby, ryokan-style rooms and Aman Spa are all among the largest in Tokyo.
Things to do in Aman Tokyo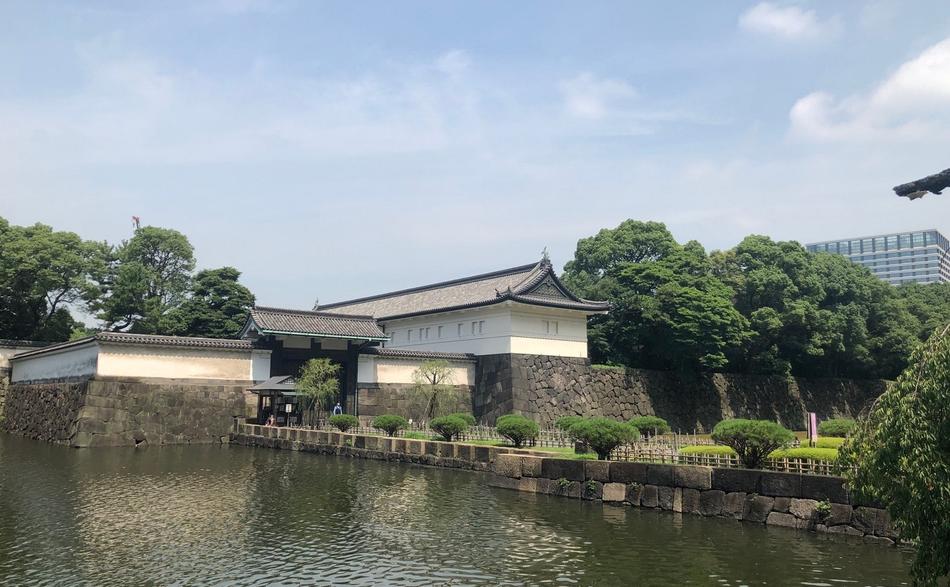 Aman Tokyo stands on the doorstep of the Imperial Palace, the formal residence of the Emperor of Japan. Guests can explore the East Gardens and the ruins of Edo Castle – the heart of the city for centuries. For the full experience, Aman Tokyo will arrange a private tour of the palace grounds with an expert guide.
Explore Japan's customs and spaces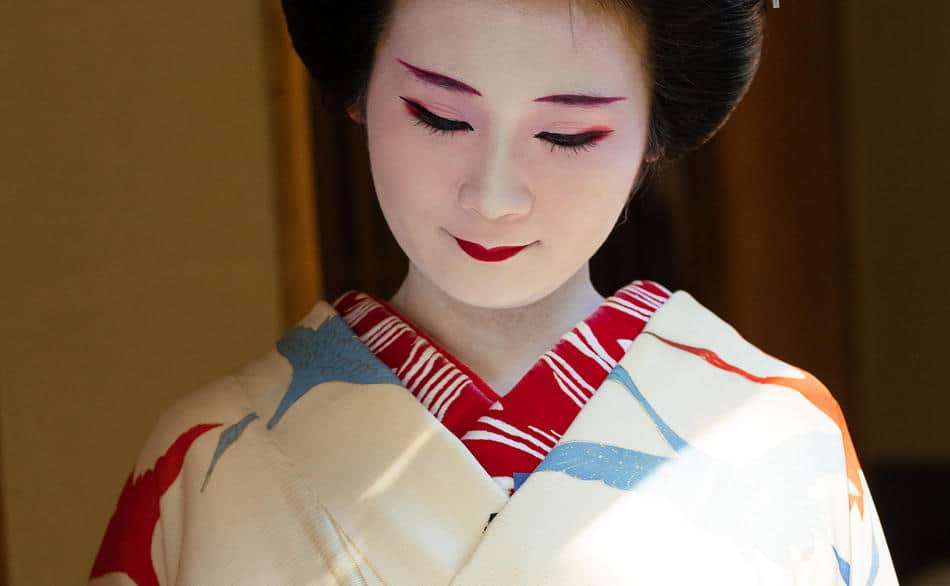 Aman Tokyo's location is a gateway to urban discovery. The concierges can arrange personal tours and activities. Consider visiting ancient cultural attractions and notable spaces in Tokyo's bustling, busy modern metropolis. A shopping itinerary could include artisan-run stores keeping alive ancient Japanese crafts – a brush maker from the Edo period; a producer of exquisite folding fans; a Japanese paper merchant. Guest can also head to the iconic volcanic peak of Mount Fuji or visit a chashitsu teahouse to experience an authentic Japanese tea ceremony.
Learn ancient Japanese crafts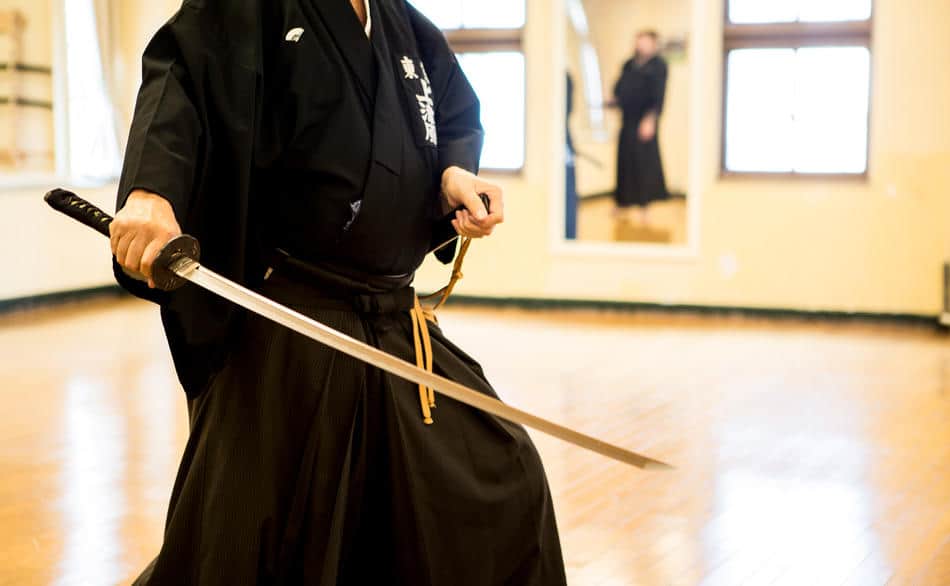 Guests at Aman Tokyo can take a private Iaido session, which teaches samurai manoeuvres and etiquette. Since the 16th century, this graceful martial art has encompassed hundreds of styles of swordsmanship. Another option is to watch Sakan (Japanese plaster), an ancient craft that modern building methods are rapidly leaving behind.
Getting to Aman Tokyo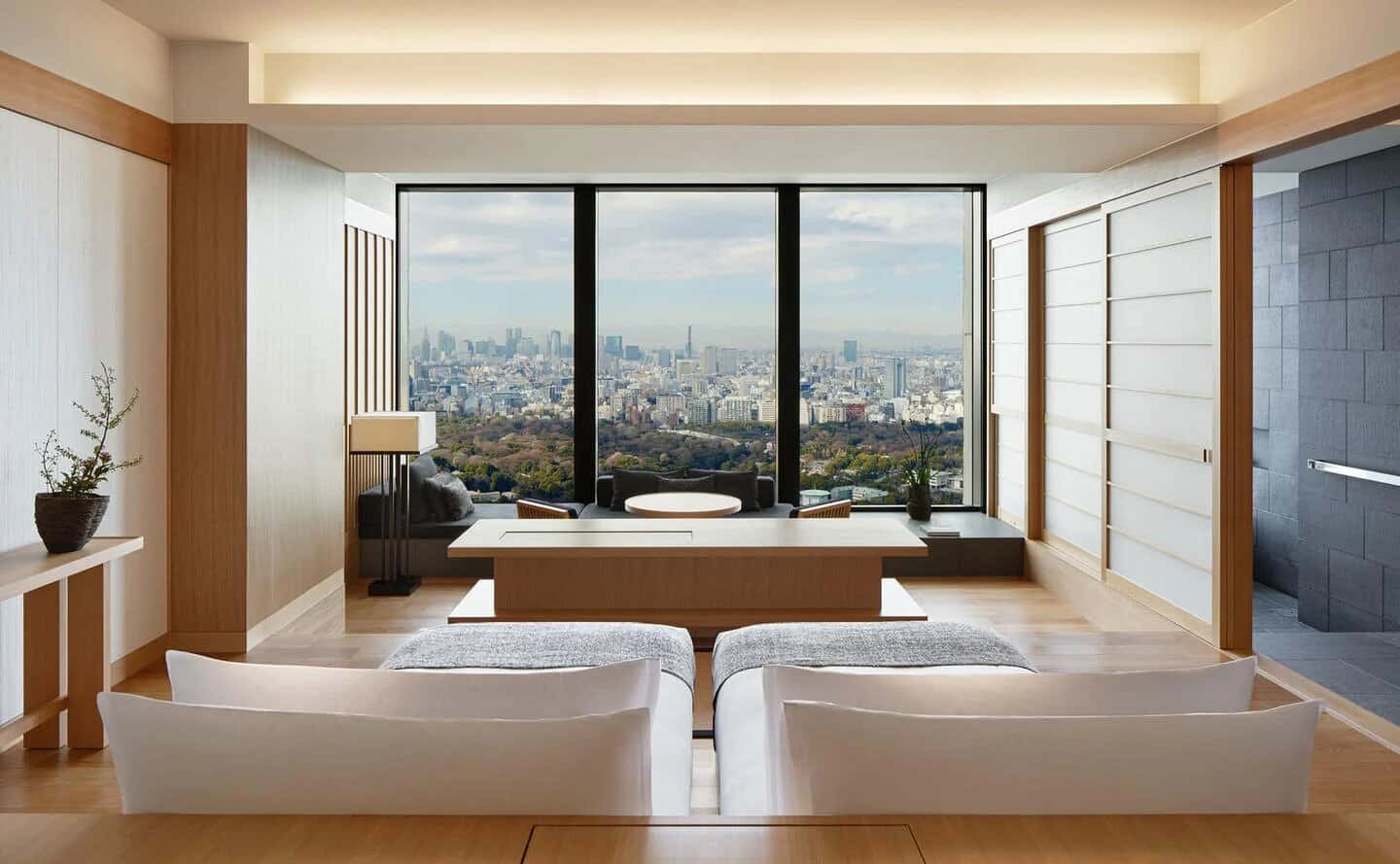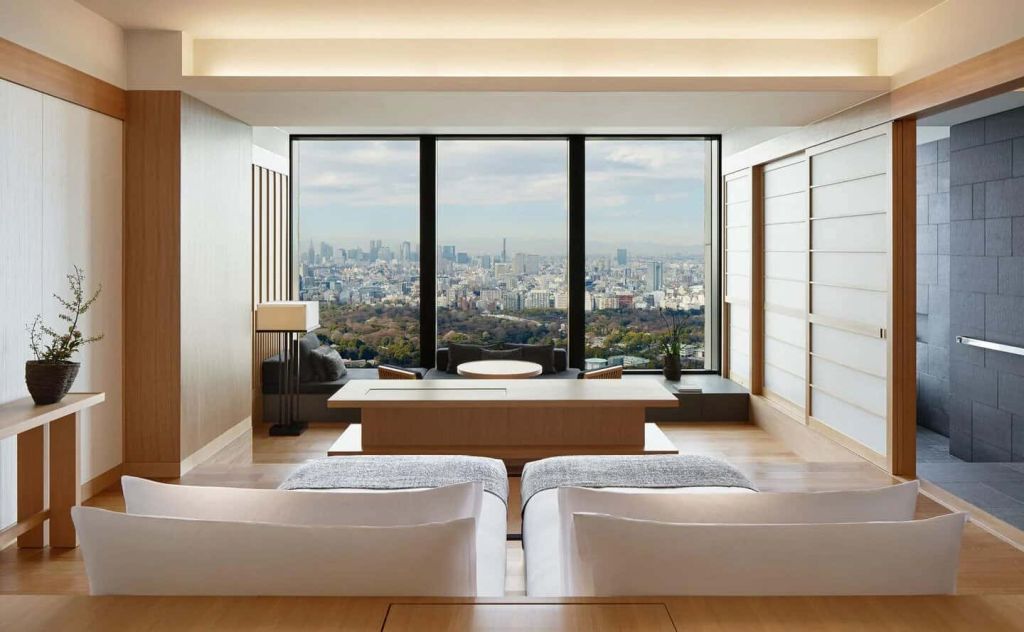 Aman Tokyo is in the Otemachi Tower, connected to a five-line Otemachi subway station. This station is close to Tokyo Station and provides access to Japan's nationwide bullet train network.
5. Amanjiwo, Indonesia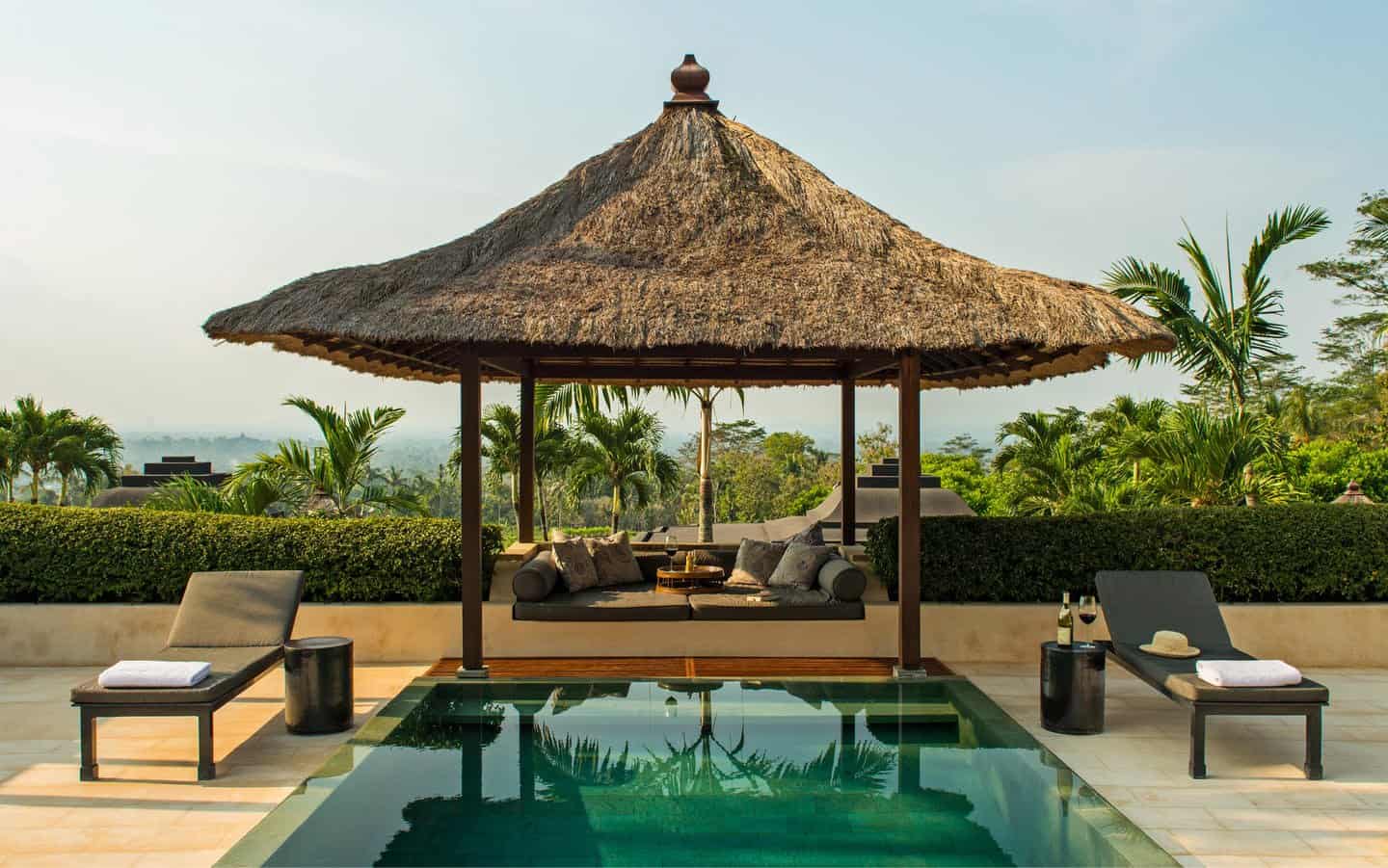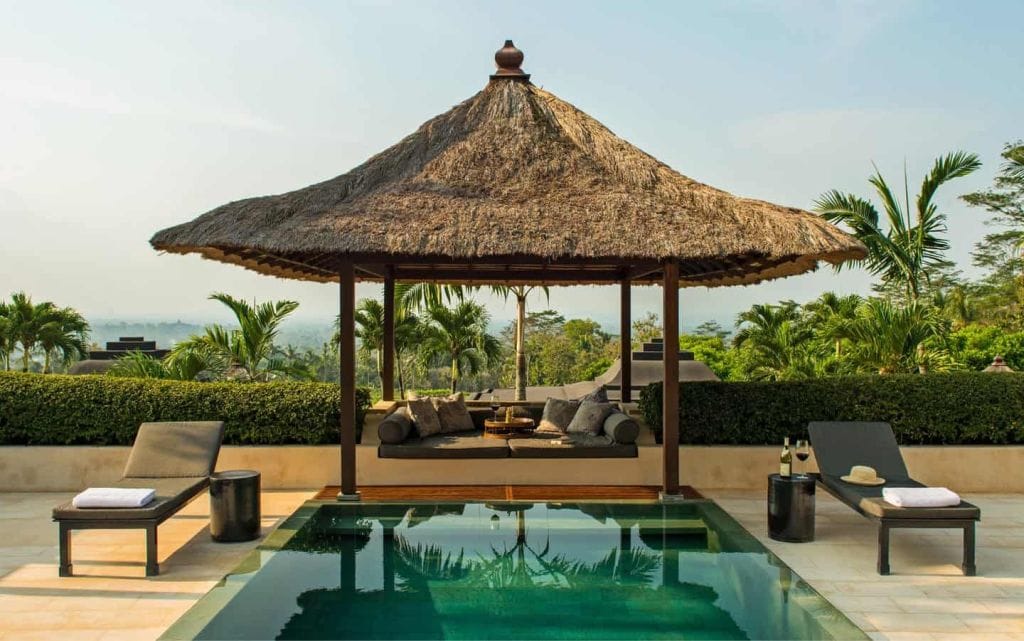 Aman's Amanjiwo overlooks Borobudur, a Unesco World Heritage Site. The name Amanjiwo means 'peaceful soul', reflecting the serenity, privacy and beauty of its setting. It is the perfect place to explore Central Java's historical and natural attractions or relax in its blissful surroundings as the suites cascade from a lofty rotunda down the hillside to a magnificent pool.
Things to do in Amanjiwo, Indonesia
Appreciate the beauty of Central Java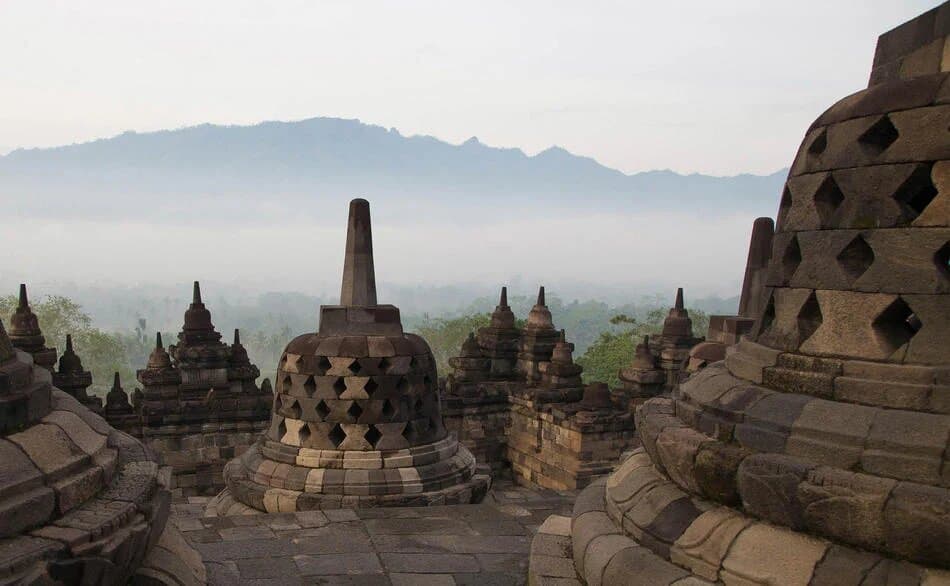 Overlooking the world's largest Buddhist sanctuary and surrounded by rainforest, hills and rice paddies, Amanjiwo occupies a special place in the rural heartland of Central Java. You can tour Borobudur, sip martinis, enjoy the sunset, hike the Menoreh Hills, ride in a horse-drawn cart, explore a village on mountain bikes, visit a comprehensive local art collection, and tour a morning market.
Journey through Indonesia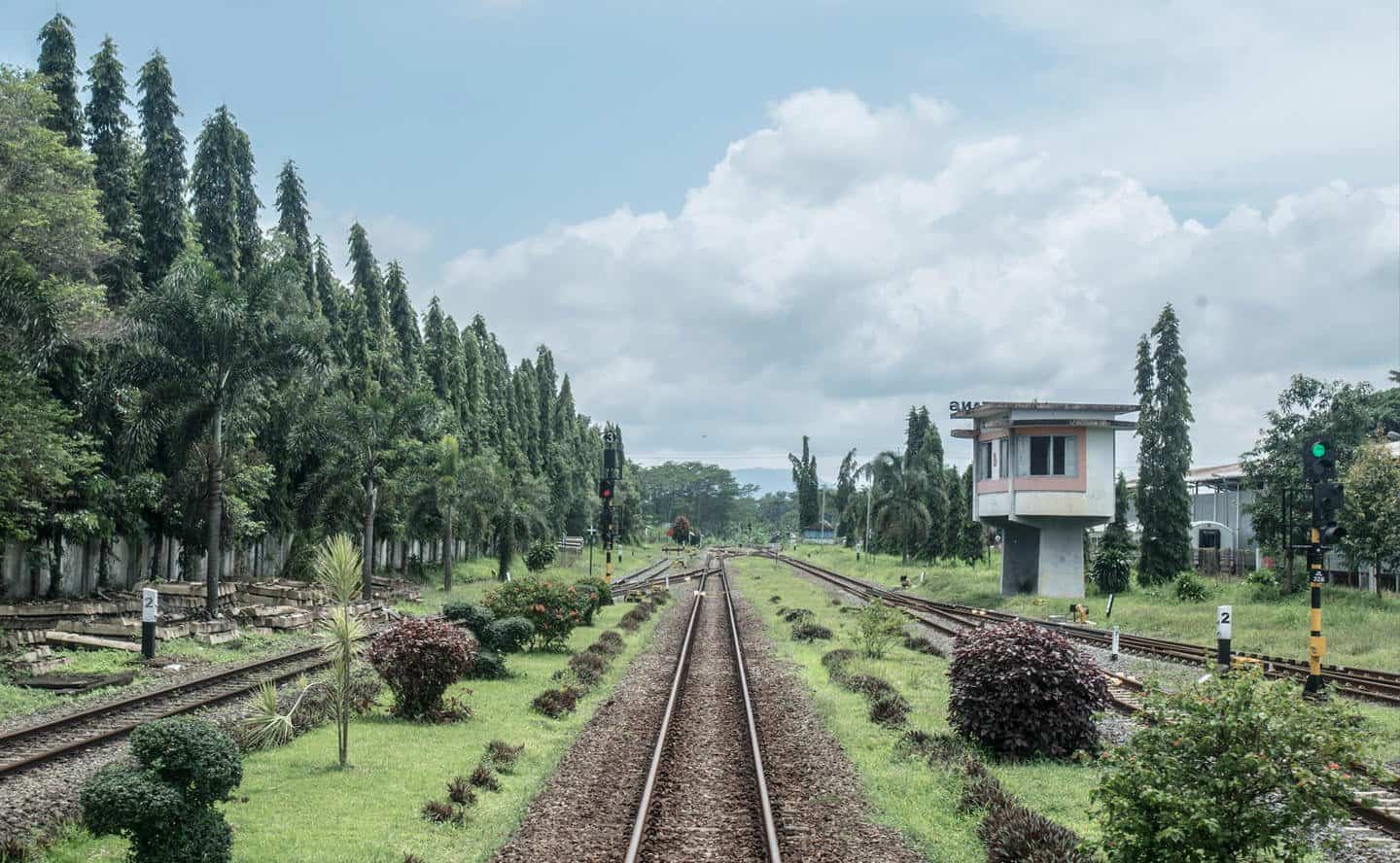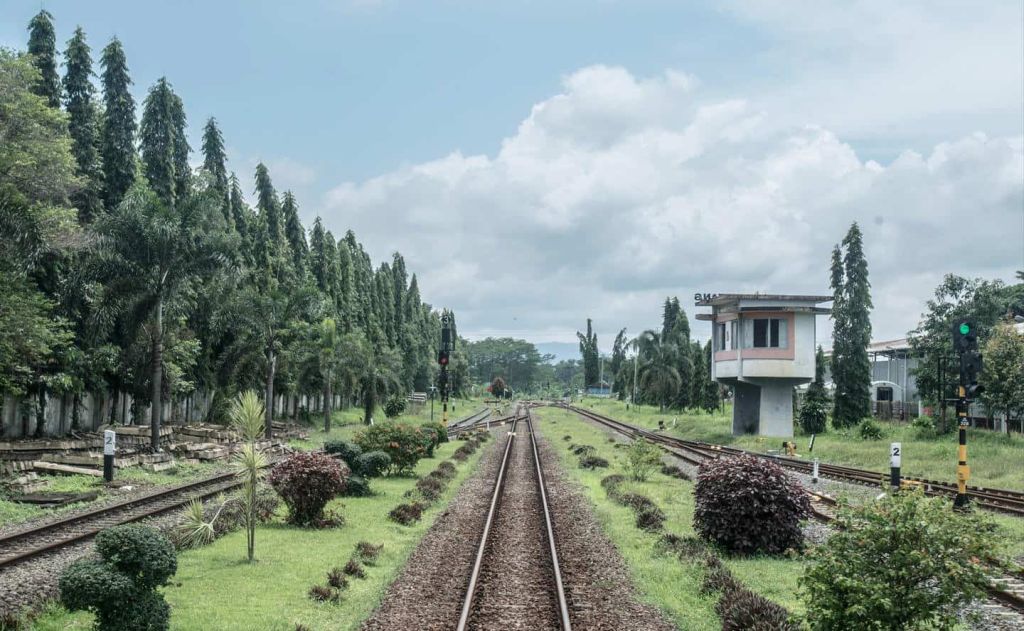 Board the regal Kereta Api Wisata train from the lounge at Pasar Senen Station and embark on a seven-hour journey through spectacular scenery. Guests on this trip are joined by Amanjiwo's resident anthropologist, Patrick Vanhoebrouck, who shares his insights into Javanese culture and the historical sites seen along the way. This journey is available on a private charter basis for groups with a minimum of eight guests.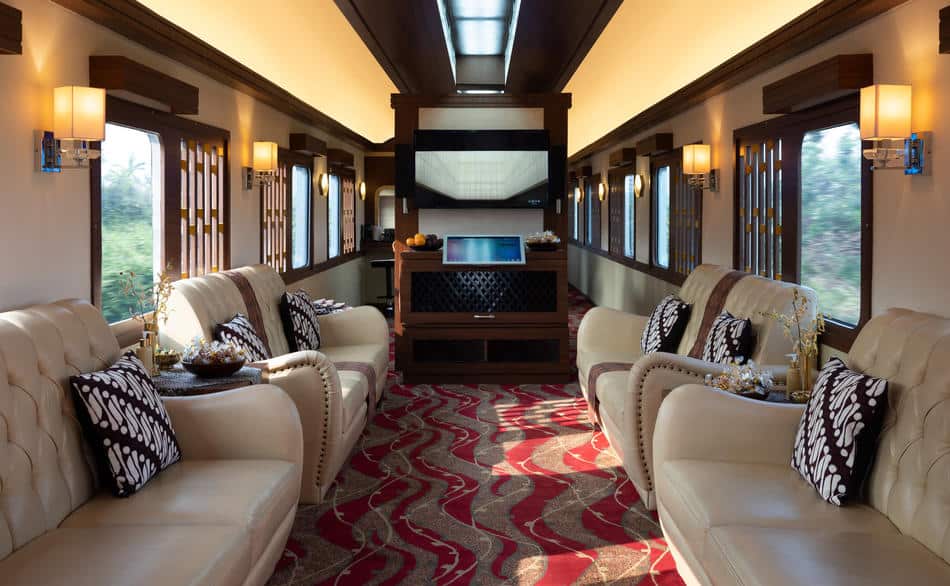 Getting to Amanjiwo, Indonesia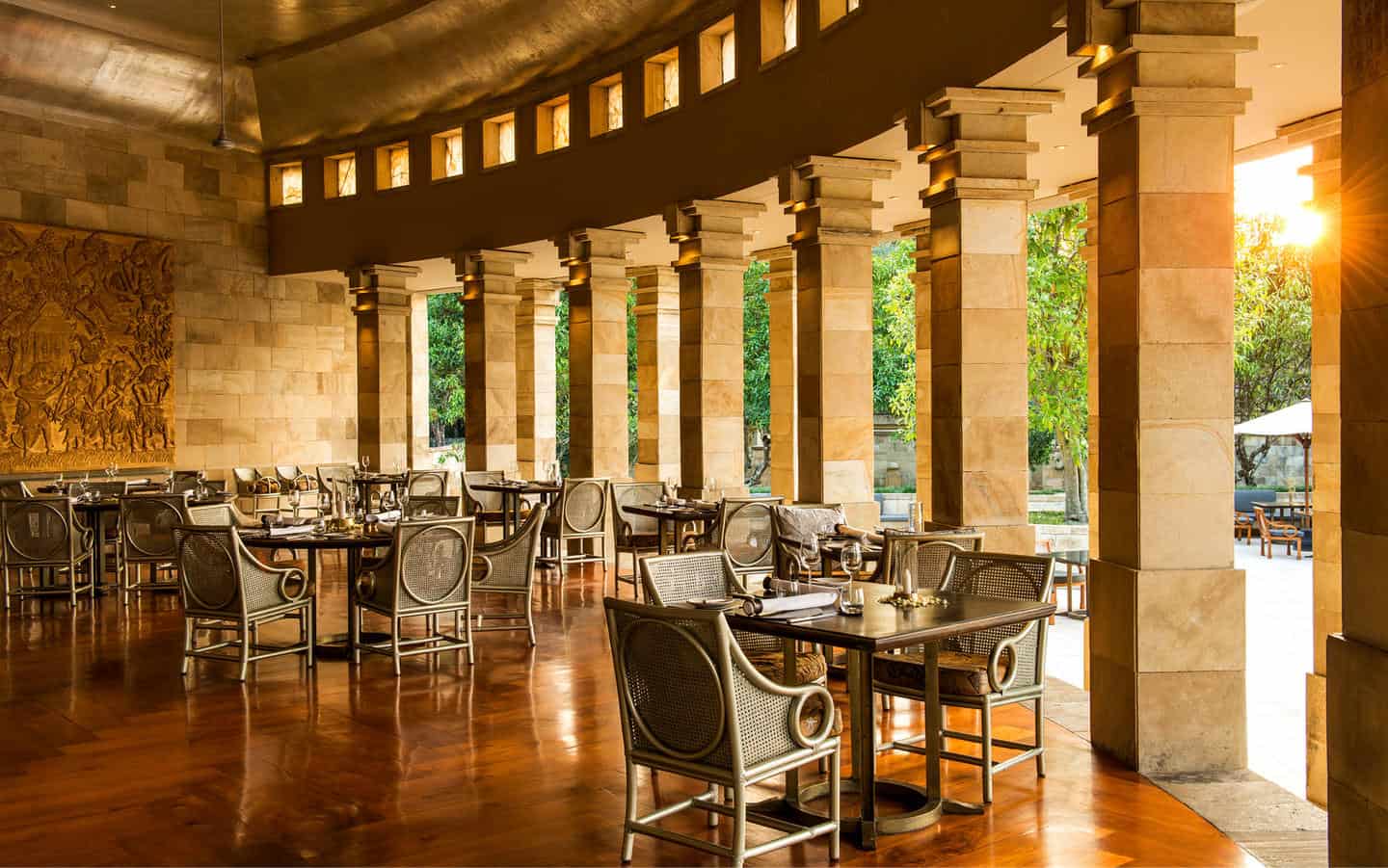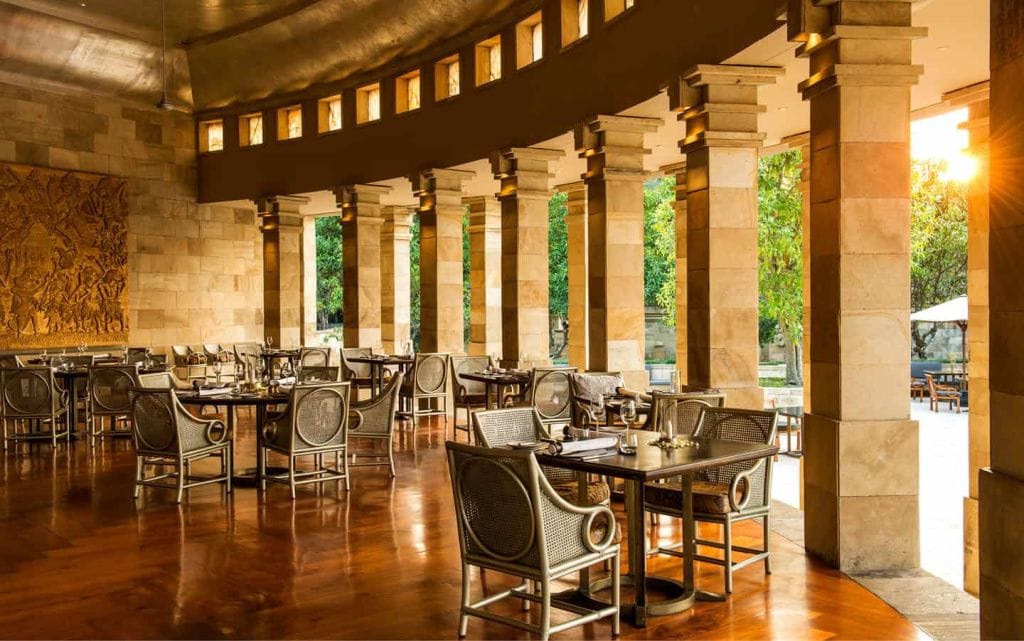 Amanjiwo is a 75-minute drive from the Yogyakarta airport and two hours from the Solo airport. The complimentary airport concierge service includes customs clearance assistance and car transfers.
6. Amankila, Indonesia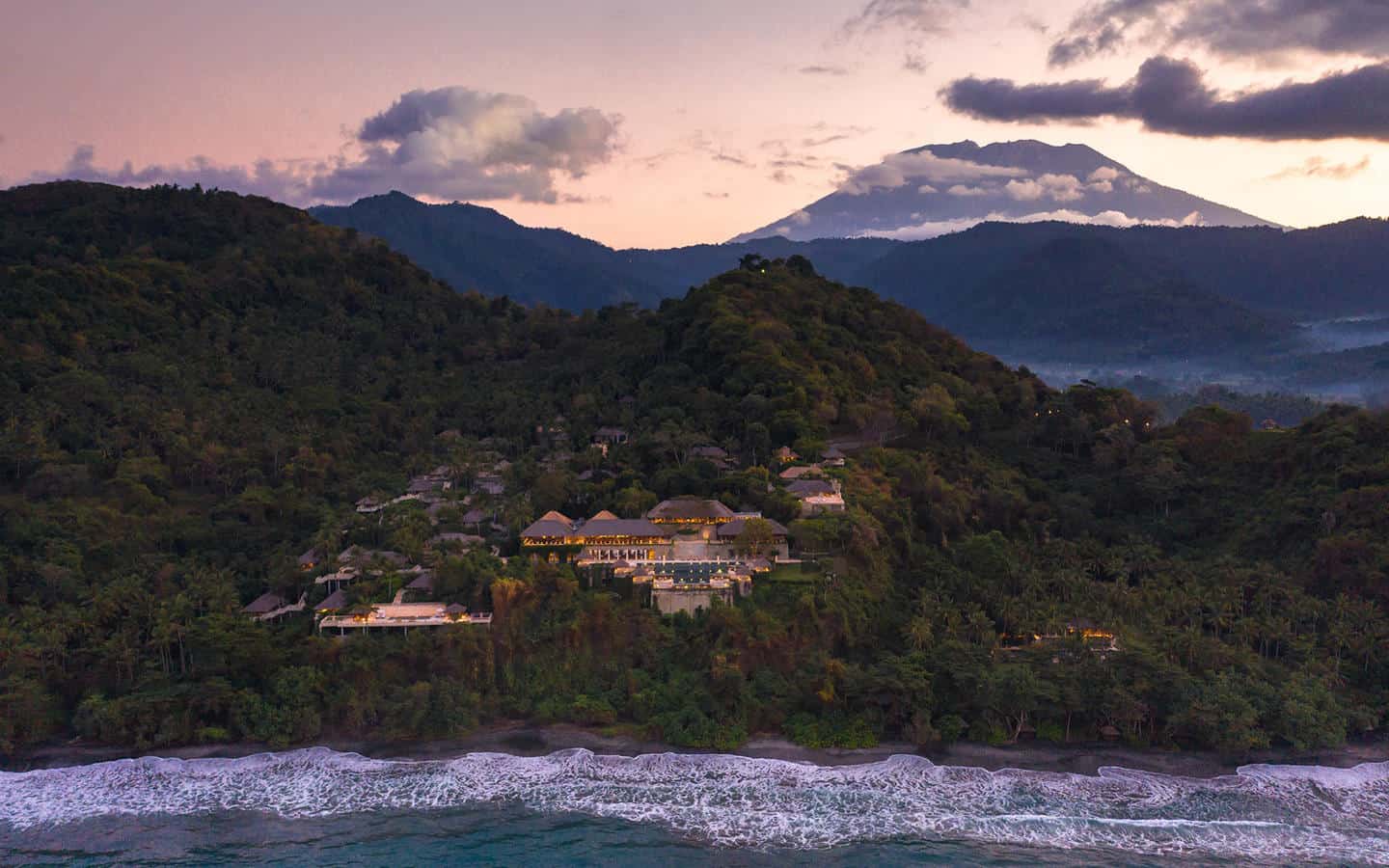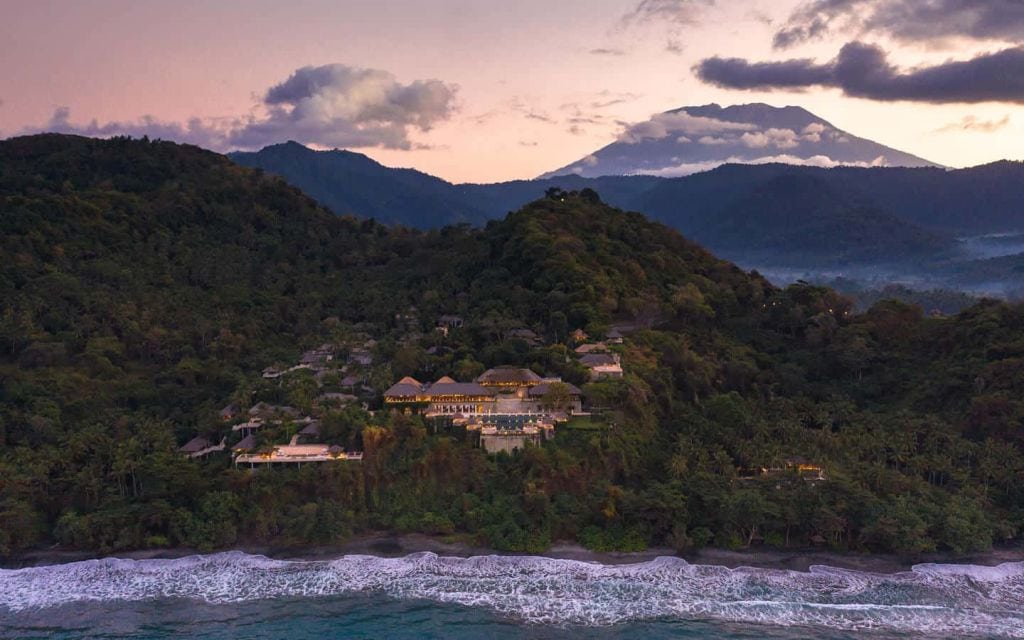 Aman's Amankila rests on a lush hillside beneath sacred Mount Agung and claims a breathtaking stretch of coastline on Lombok. Amankila's stilted suites offer spectacular views high on the hillside, connected by frangipani-lined walkways through the treetops. There is a three-tier infinity pool cascades and a Beach Club, which leads to a private black-sand beach.
Things to do in Amankila, Indonesia
Enjoy a romantic private getaway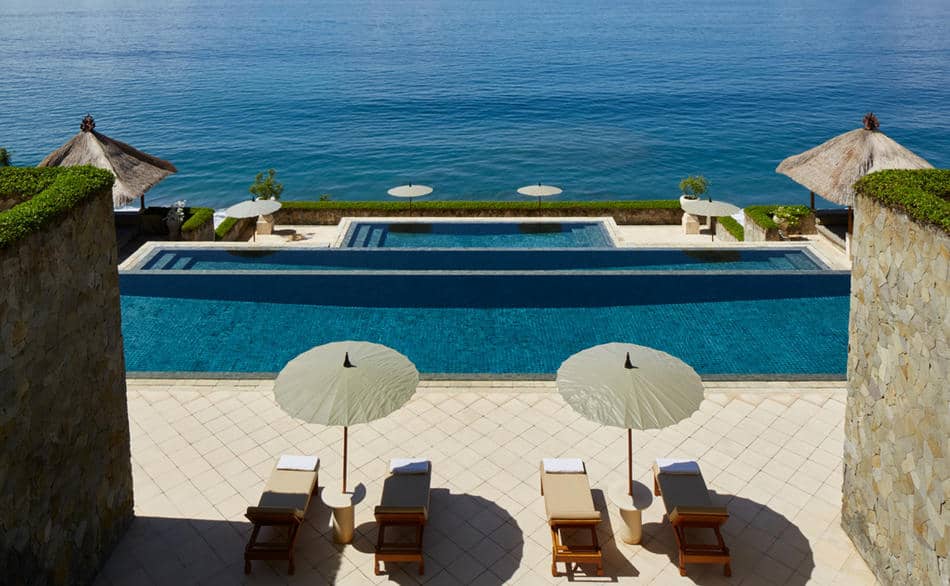 For serene seclusion and breathtaking views, retreat to Aman's east Bali bolthole for a four-night stay. This package includes a bottle of Bollinger Special Cuvée, a sunset satay picnic in the hills, a traditional Melukat water blessing, massages, a morning cruise and snorkelling.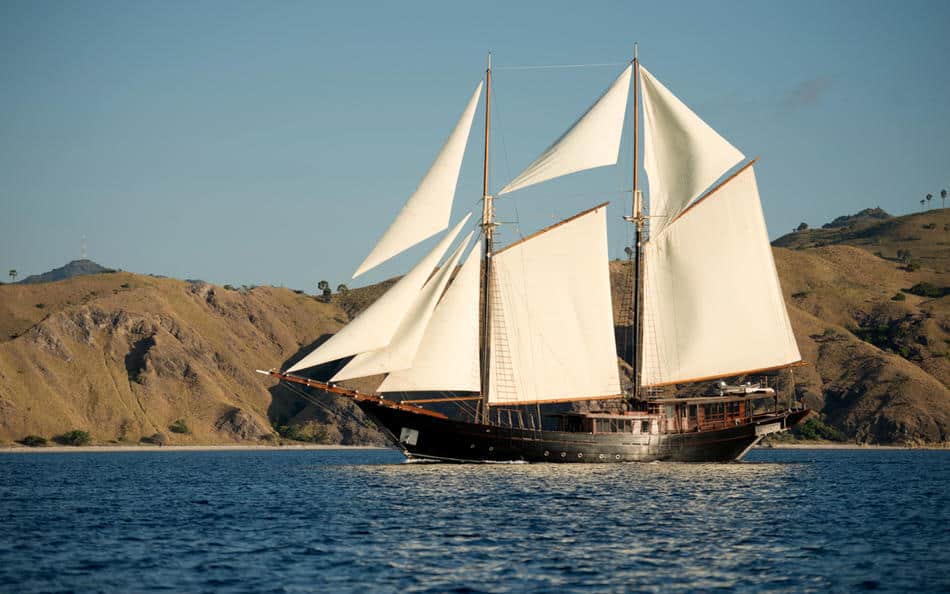 Embark on a sailing adventure aboard a  custom-designed, handcrafted sailing vessel made from Indonesian hardwoods by Konjo artisans. This six-night journey includes Amankila on Bali and Amanwana on Moyo Island in the Flores Sea. This adventure is ideal for those that wish to explore Bali, Moyo Island and the pristine waters that stretch between them. Three nights aboard Amandira will bring guests to some of the most biodiverse marine habitats on earth.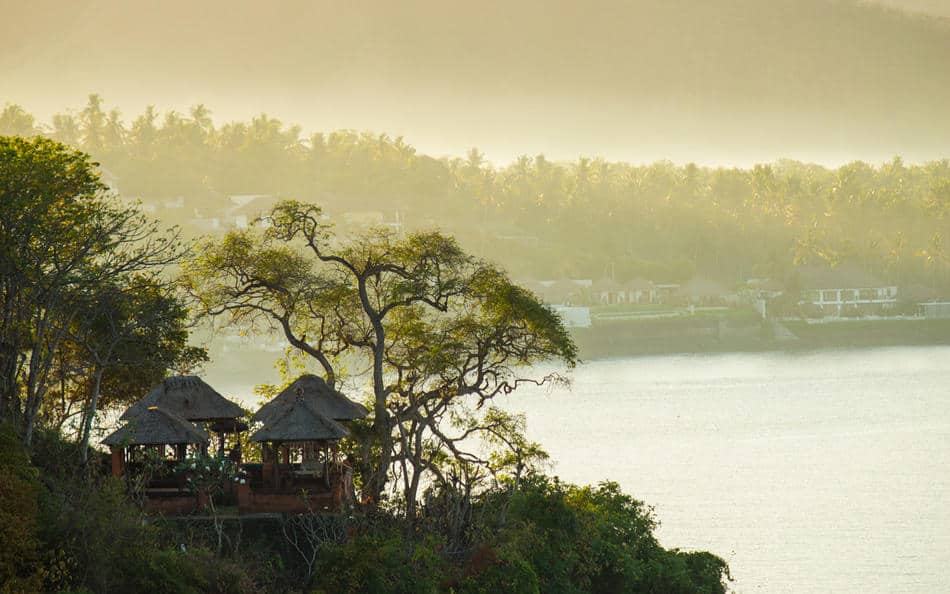 Amankila is located in East Bali, where sacred mountains tower over villages tucked between emerald-green rice paddies. Life has changed little over the centuries, and guests can discover royal ruins, the cultural heritage of this beautiful region and participate in activities on land and sea.
Getting to Amankila, Indonesia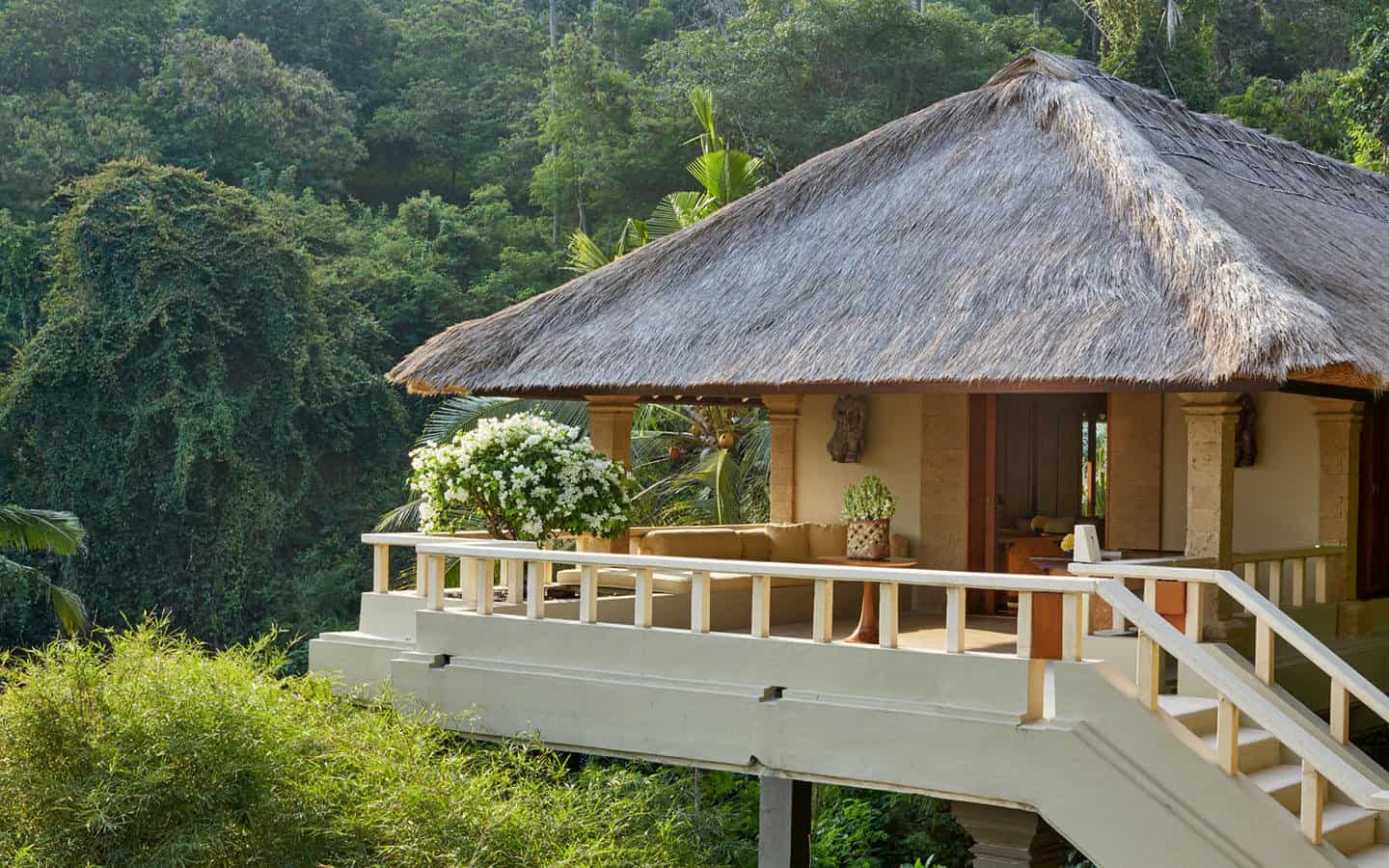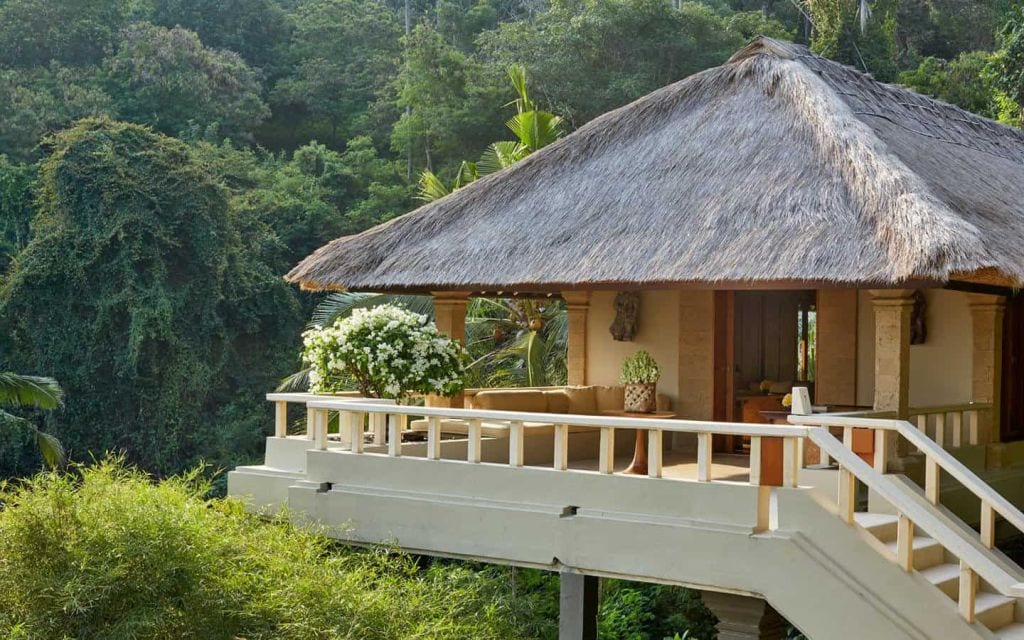 Amankila is a 1.5-hour car drive from Bali's Denpasar International Airport.
Ready to BOOK a trip of a lifetime at an Aman resorT?