You can always count on encountering something unique, different, even extraordinary when you're on adventure travel. A trip that requires you to move in new and exciting ways can peel off the layers from your soul and lift your emotional, mental, and physical state.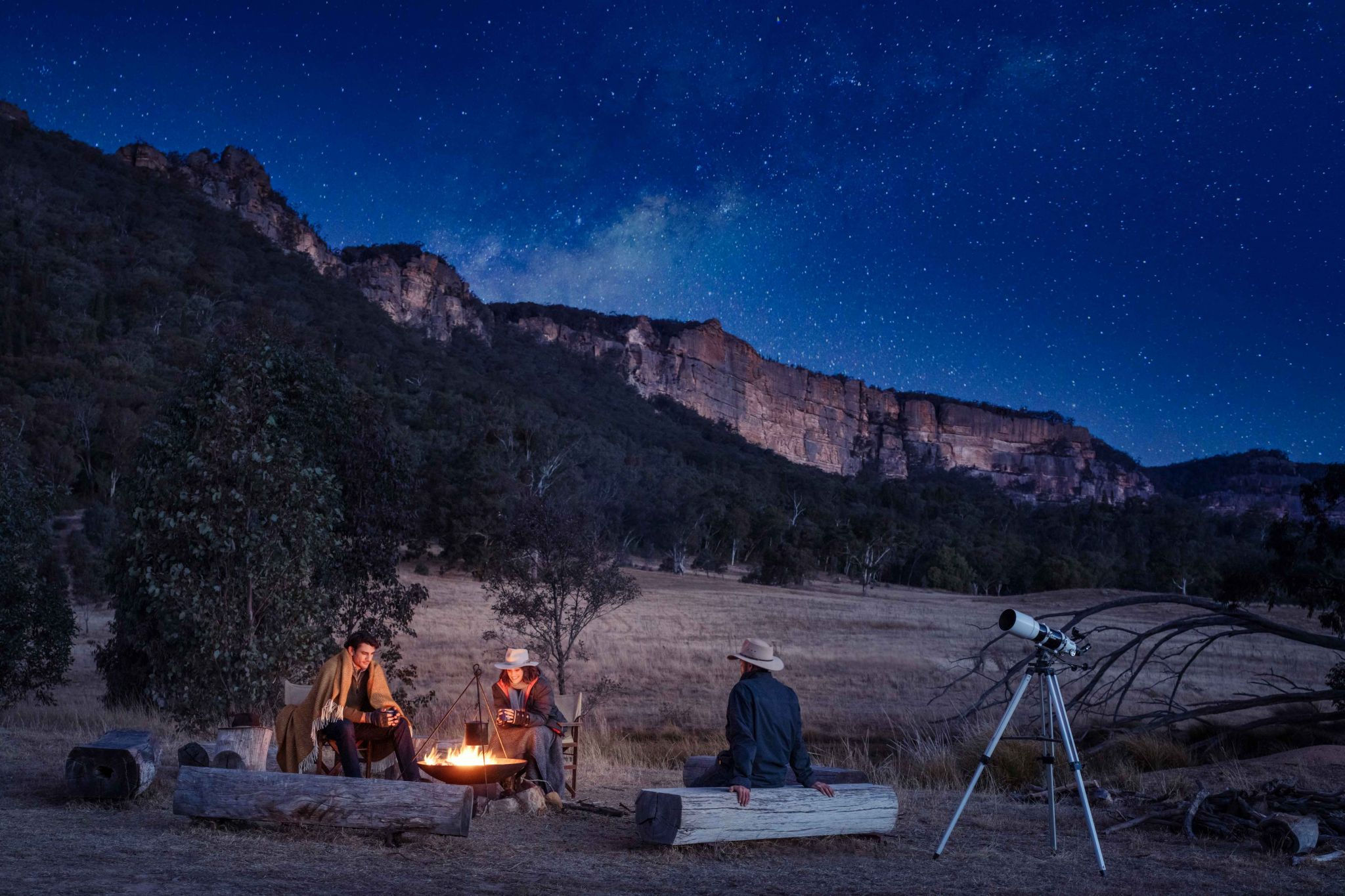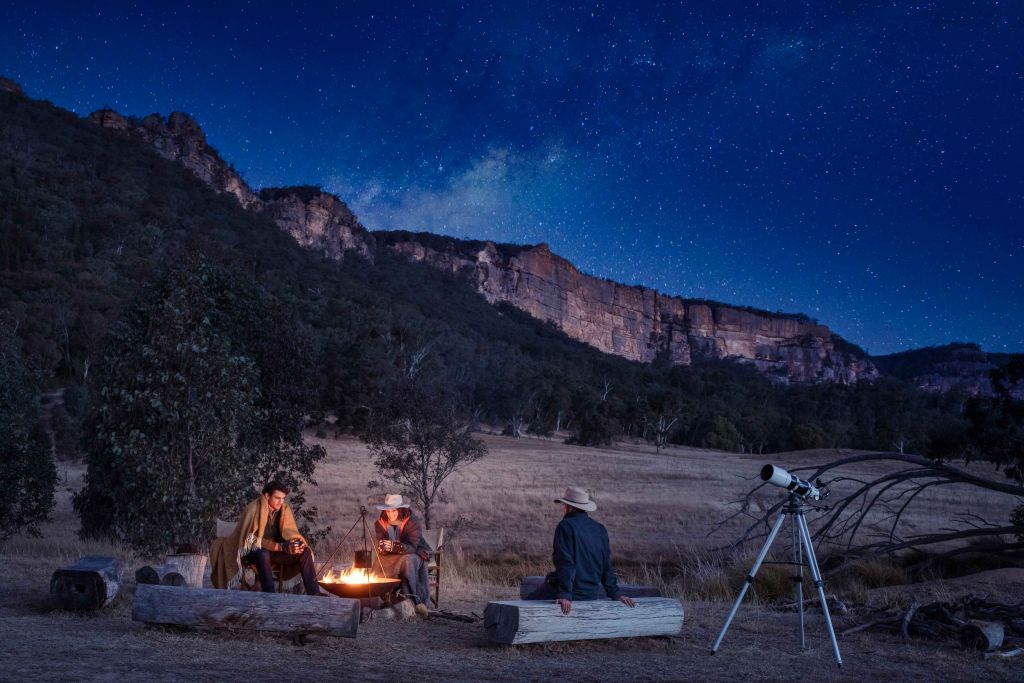 We're sure most of us are looking to disconnect from our devices after two years of using these gadgets to work, study and talk to friends and family. Ideally, an adventurous trip to a new destination will undoubtedly make you pause that mindless scrolling and reduce screen time. When this happens, not only will you connect with the real world, but you will get reacquainted with your inner self (and thumping heart). Both are ways to boost self-confidence and mental health.
Experts also say that adventuring in a new place is often the best vacation for teens, so pack those bags and get the whole family ready for some adrenaline pumping on the road.
The Top 5 Adventure Holidays in Asia 
1. Camp in the World's Largest Cave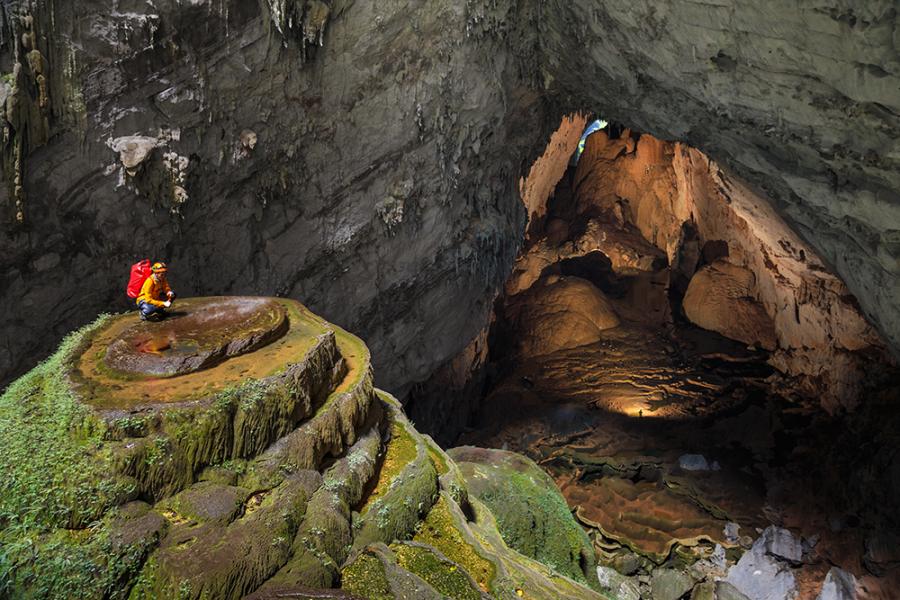 Go on an adventure in Vietnam and explore the world's largest cave. The famous Hang Son Doong is located in the UNESCO-listed Phong Nha-Ke Bang National Park in Vietnam's Quang Binh province.
There are many activities to do in this three-million-year-old cave. You can trek, climb, and camp. Staying overnight in a cave is an experience like no other. Having spent your nights in the world's largest cave would make a terrific story.
Interesting facts about Hang Son Doong:
This magnificent wonder was only open to the public in 2013.
Home to what's known as the Great Wall of Vietnam, a 90m high calcite barrier with pearls of the size of baseballs.
There are two enormous dolines (cave roof collapses) and underground rainforests.
There are plans to build a cable car that runs through the cave.
Rivers run over and inside this cave.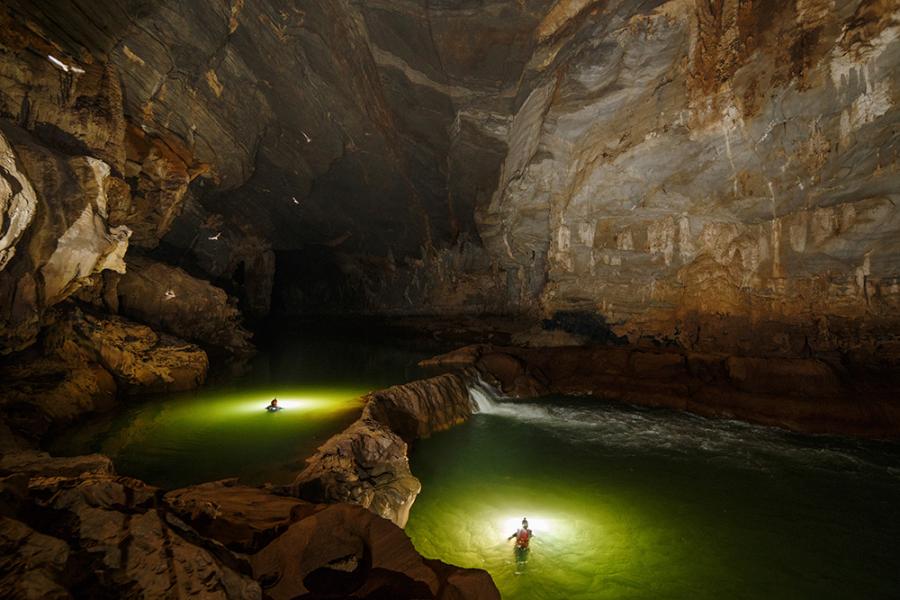 Hard-core adventurers can consider camping for three nights in Hang Son Doong. This trip includes trekking on very rocky terrain for about 17km and 8km of caving, where you will climb a rope, enjoy rocky scrambles and a 90m ascent of the Wall of Vietnam. A good tour guide will include instruction, supervision, and safety equipment. The days spent in Hang Son Doong may be among the best holidays for teenagers, who are eager for that once-in-a-lifetime experience.
2. Dive, hike and play in The Philippines
[/vc_column_text]
The Philippines is an excellent destination for travellers looking for outdoor adventure vacations. This country has everything from caving, diving, hiking, and trekking to extreme water activities. One of the most exciting, unique adventure travel activities in the Philippines is the Sardine Run in Cebu.
The Sardine Run is scuba diving with a million sardines. It is an experience that is hard to put in words. Imagine swimming in the sea, a completely different environment to our daily life and surrounded by thick walls of fish. Unforgettable!
While in Cebu, it is worth heading up Osmeña Peak for breath-taking views. Osmena Peak is Cebu's highest peak standing at 1,013 meters above sea level. It is known as the "Vegetable Basket" of Cebu, or "Little Baguio" thanks to the vegetable farms in its surroundings.
The hike up is not strenuous – an experience ideal for amateur hikers. Expect to hike for about 20 to 25 minutes. The trail is very well marked. If you want a fog-less view of Cebu, aim to walk during the dry season from March to May. In other months, the morning fog, usually fairly thick, can hide views and make it damp and cold for hikers. If you are going in the wetter months of December and January, consider hiking just before sunset for epic views of the sinking sun.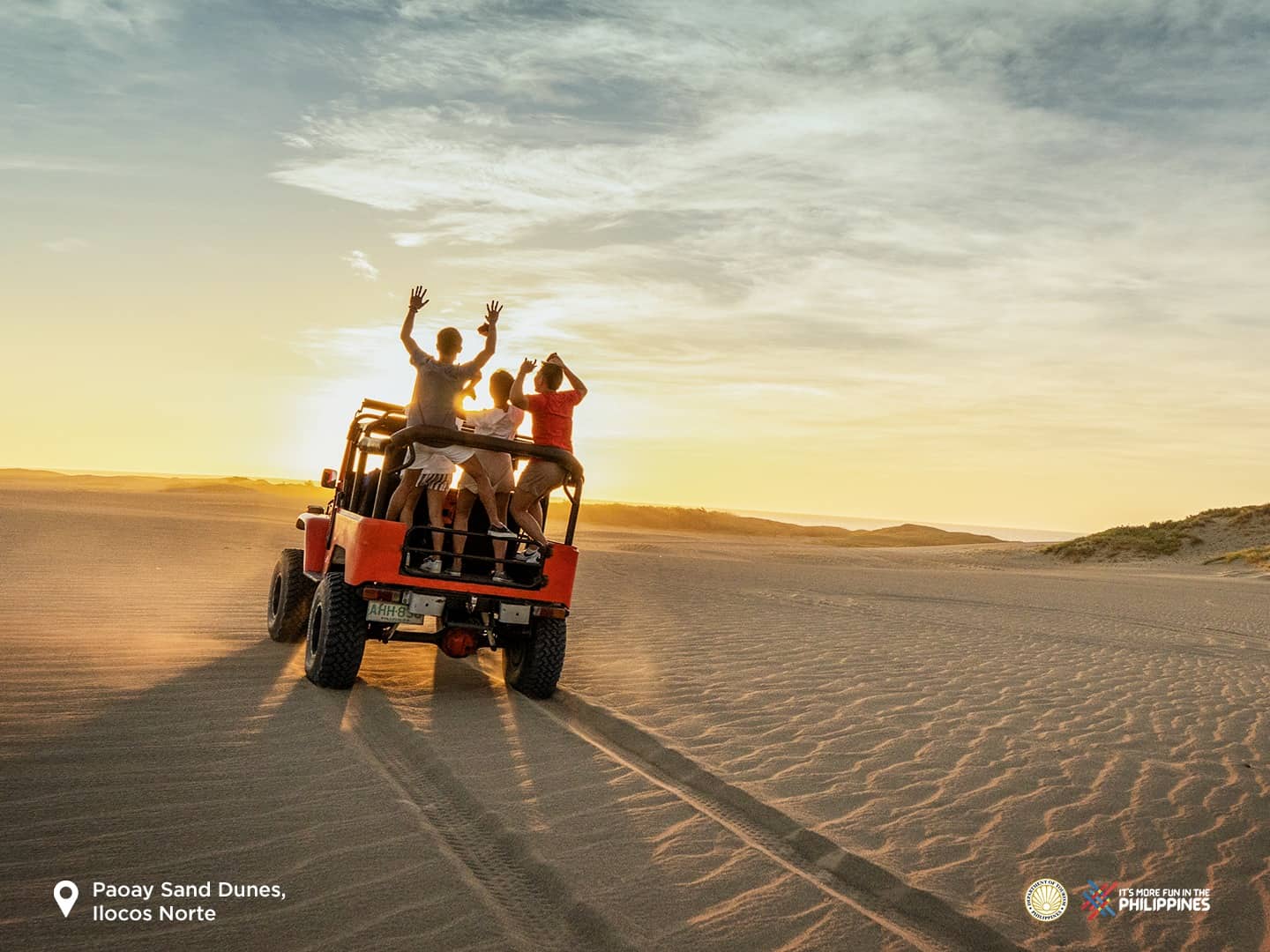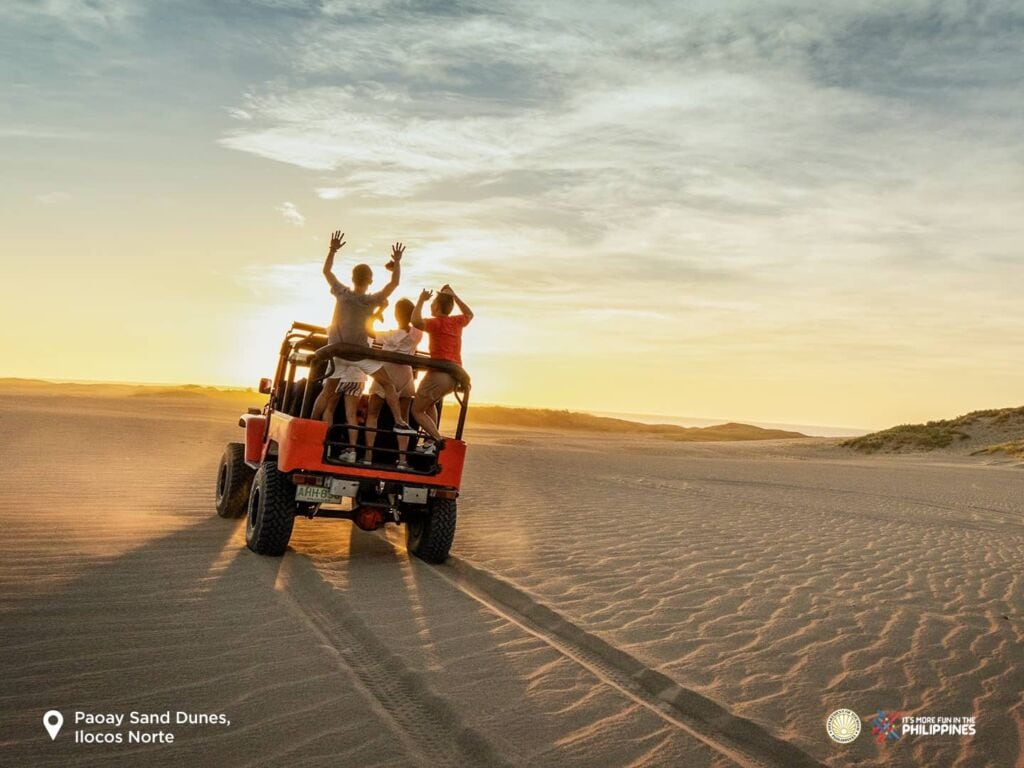 One way to make this trip to the Philippines stand out as among the best vacations for teens is sandboarding. Sandboarding is an extreme recreational sport. Similar to snowboarding, but instead of snow, you ride a sandboard down or across the dune. You can also stand or lie down on your belly in the sand. The best place to try sandboarding in the Philippines is Paoay, Ilocos Norte. Here, you can ride an all-terrain vehicle (ATV) or go on 4×4 to get down and sandy.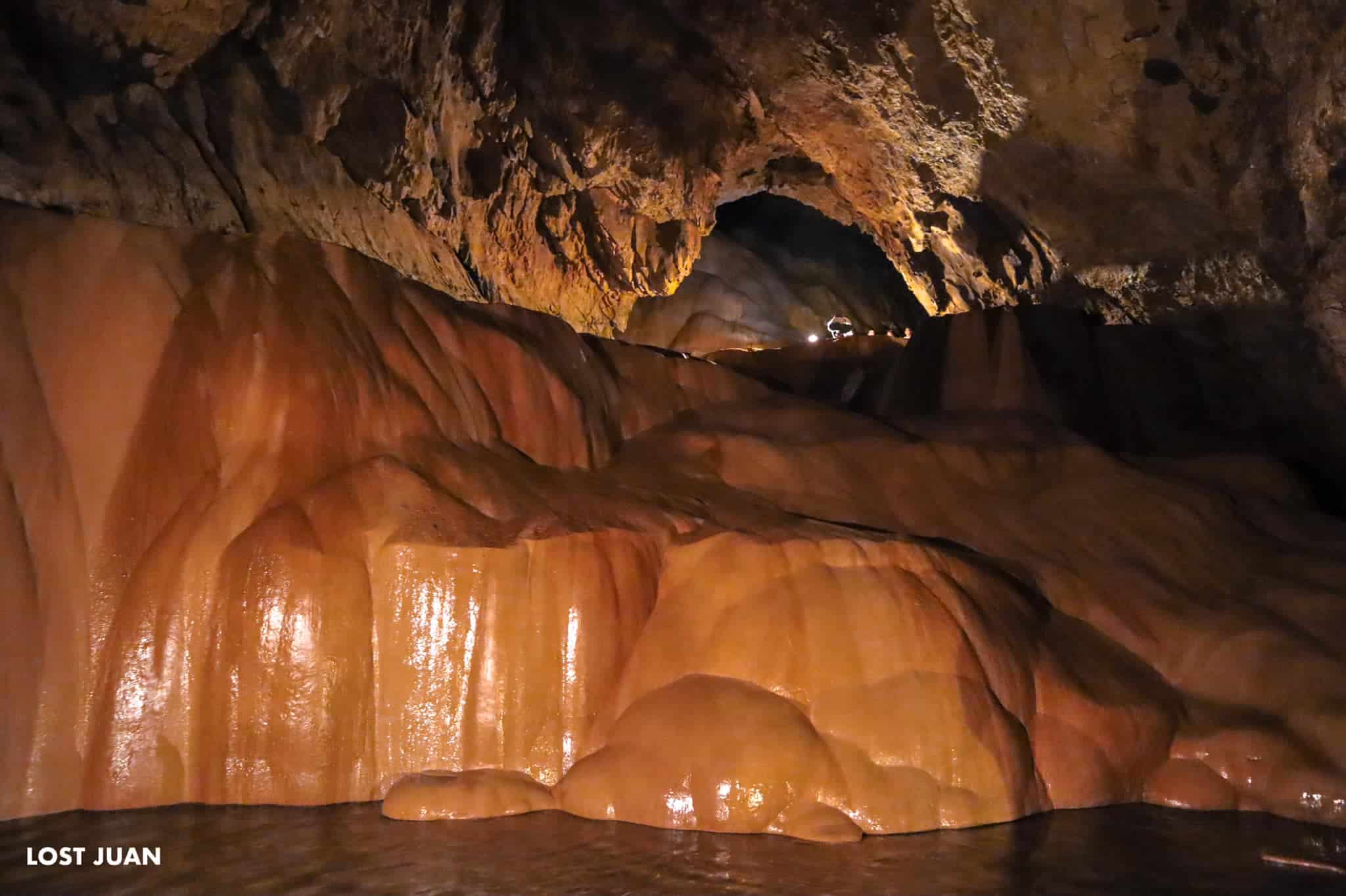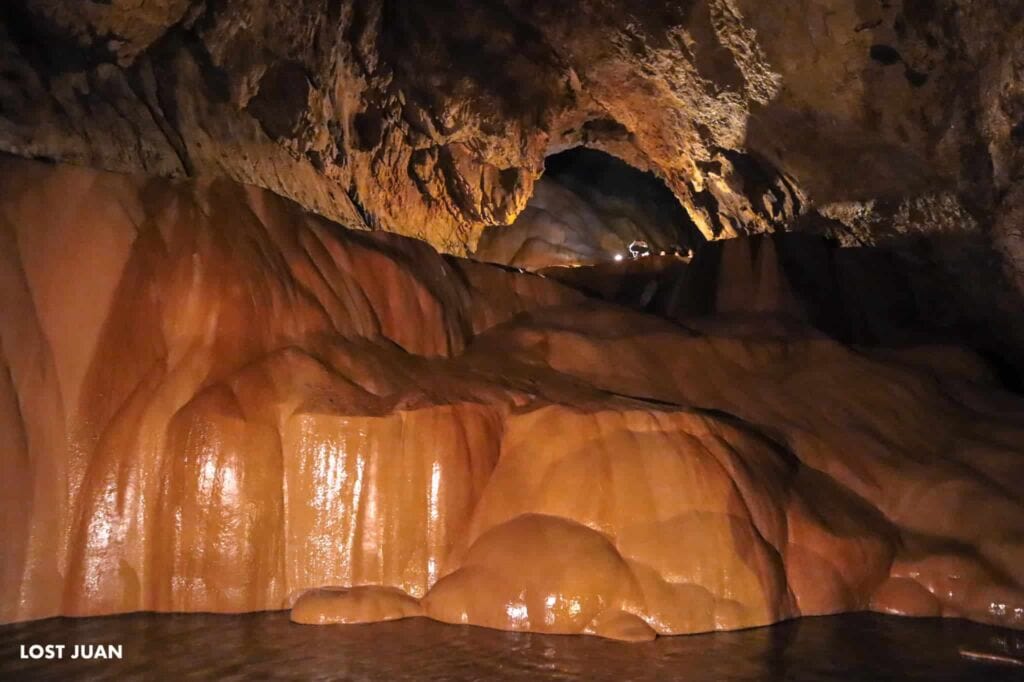 Teens and adults may also like to go for spelunking adventures in the beautiful limestone caves of Sagada, Philippines. There are more than 60 stunning caves with spectacular rock formations, the biggest of which is Sumaguing Cave. The expansive cave network is filled with gorgeous stalagmites, stalactites, giant rock formations, and steep descents. It is also considered the deepest cave in the country and has a significant role in the local culture.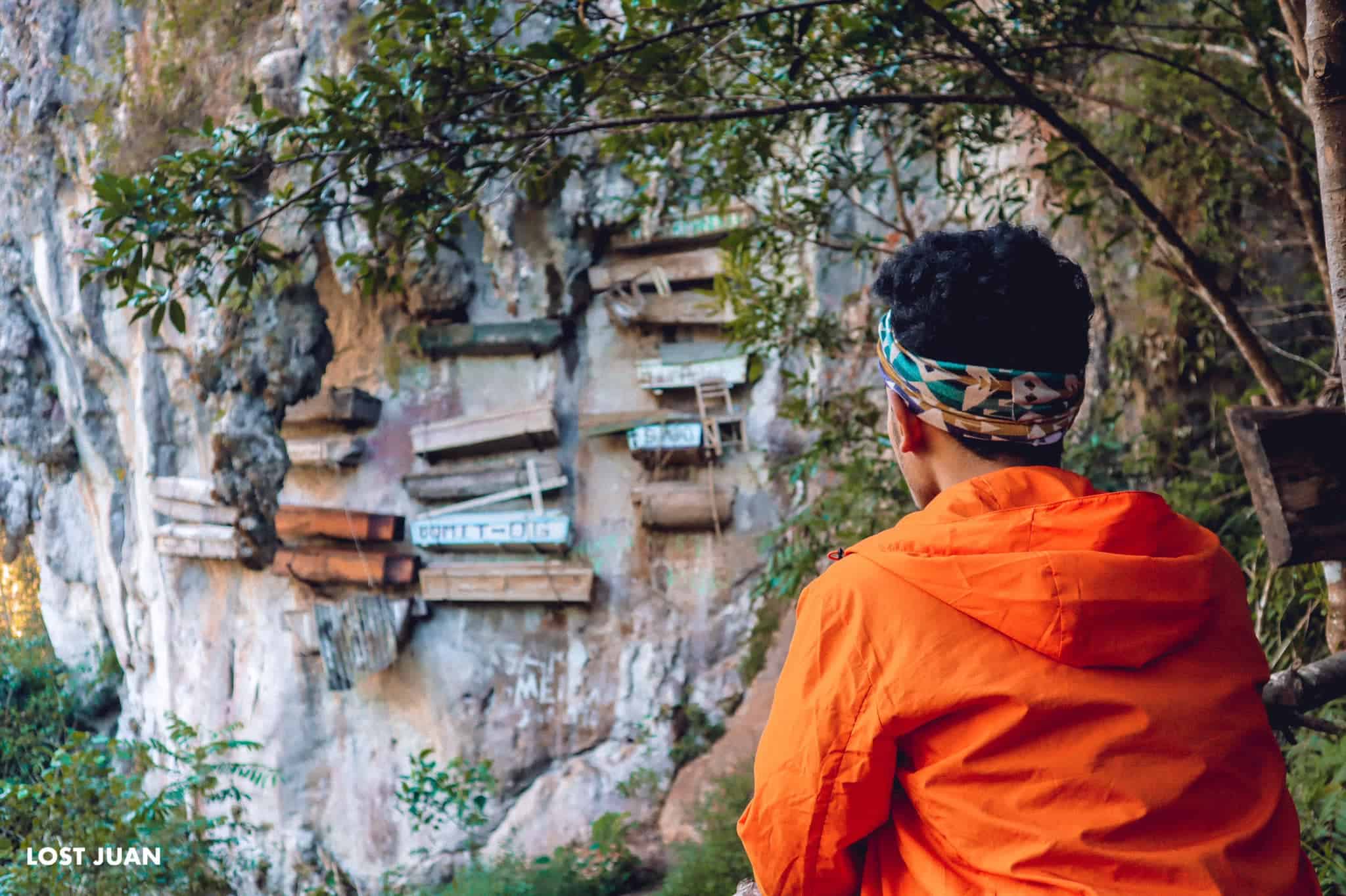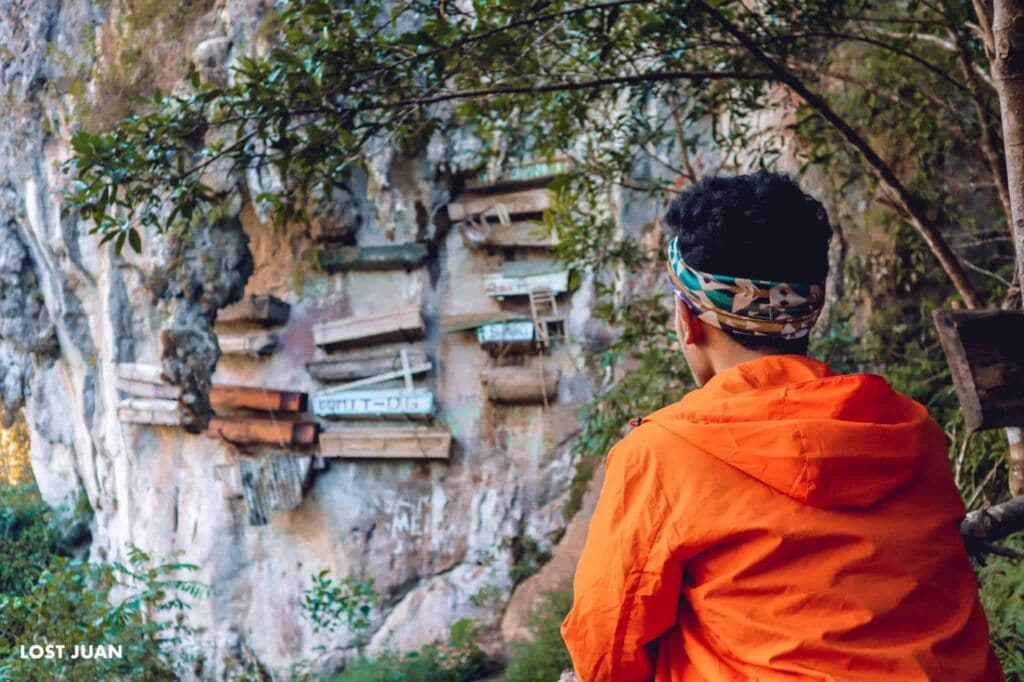 Speaking of local culture, Sagada is best known for hanging coffins. Locals here have a unique burial ritual. Coffins holding the dead are hung by their families either inside the caves or on the face of the cliffs, near the hanging coffins of their ancestors. They have been practising such burials for over 2,000 years, and some coffins are well over a century old. The caskets will eventually deteriorate and fall from their precarious positions.
The local belief is that the higher the dead can be, the greater chance their spirits can reach a higher nature in the afterlife. Many of these coffins are challenging to reach (and should be left alone out of respect). You can appreciate them from afar, so bring binoculars to view the remarkable coffins of Sagada from a distance.
3. Visit the world's oldest tropical rainforest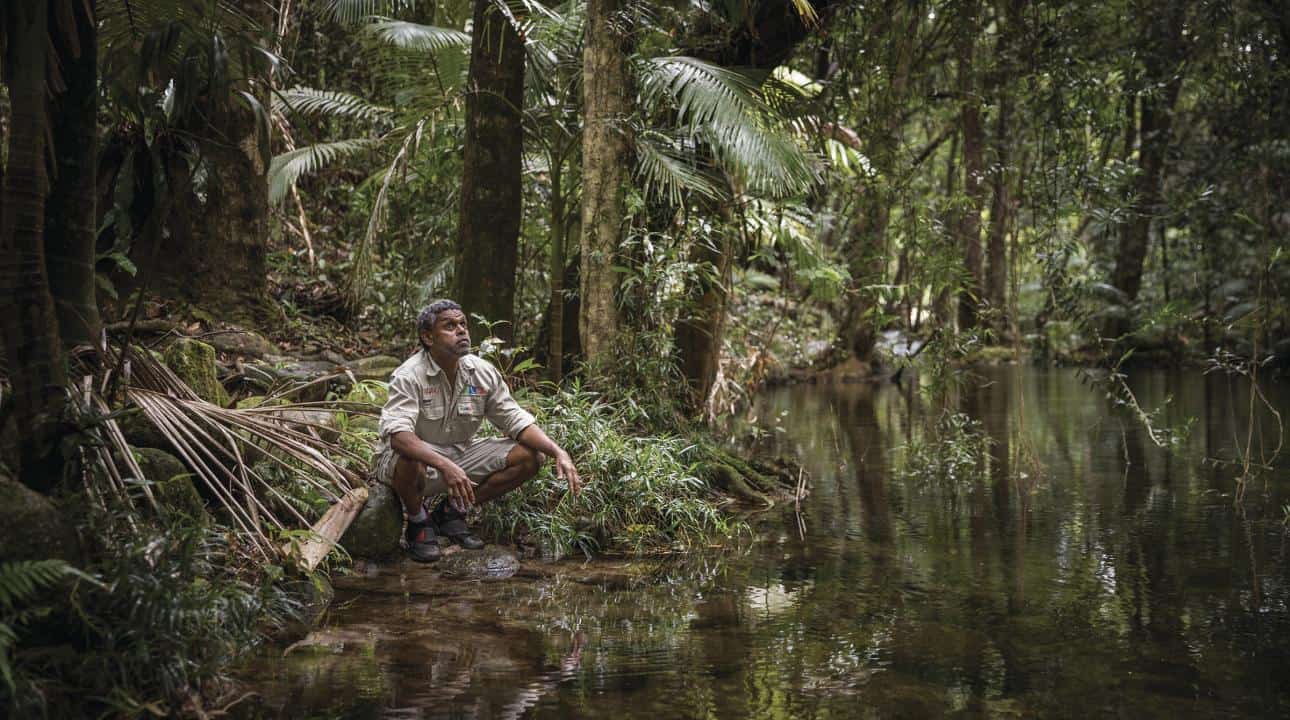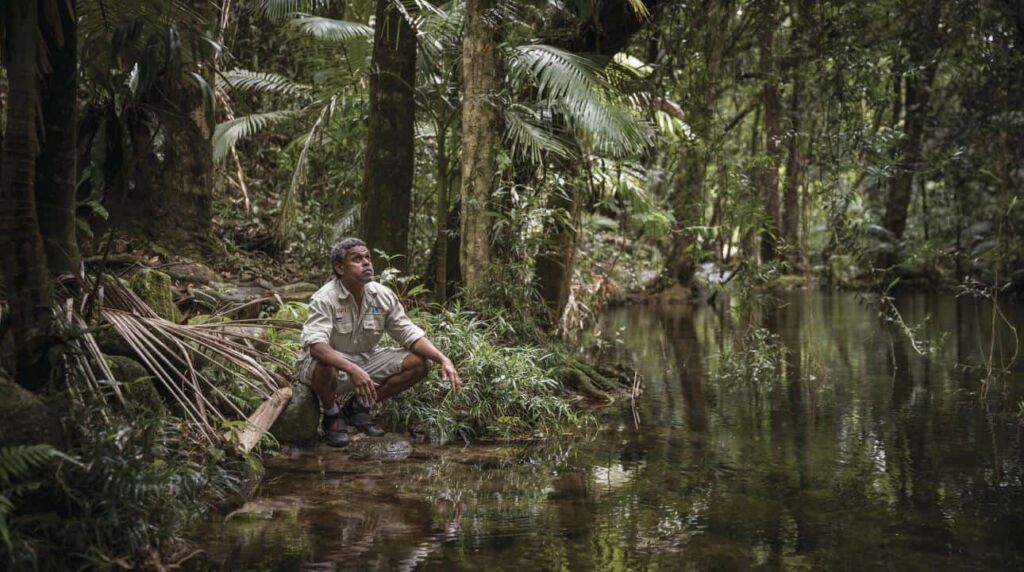 The Daintree Rainforest in Australia has grown for more than 180 million years. Visitors here are said to feel its ancient energy with every step. It is a forest so spectacular that Sir David Attenborough called it "the most extraordinary place on earth".
There are beautiful and exceptional experiences you can immerse in at the Daintree, a UNESCO World Heritage site. Go crocodile spotting to spearfishing. You can also indulge in the healing properties at a luxury spa, float gently down the river on a raft and soak up generations-old knowledge from the area's traditional Aboriginal owners, the Kuku Yalanji.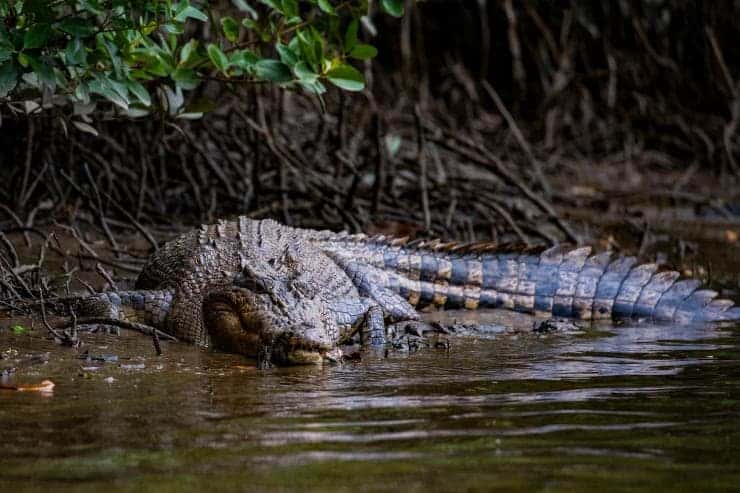 A popular activity is to cruise in the waters, which usually last for around 40-60 minutes. The best time for the cruise would be around the dry season when tourists can expect to see crocodiles out of the water and sunbathing, as well as sights of frogs, snakes, and birds. Early morning is the most recommended time for a river cruise as this is when the wildlife is more active.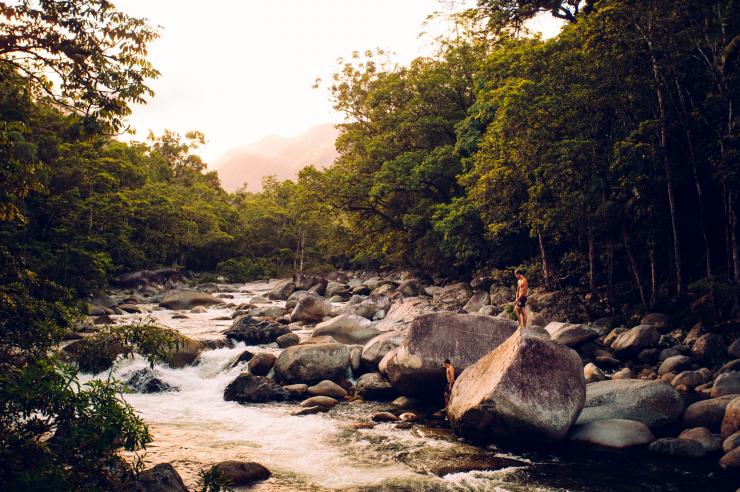 People who have had a taste of Australian adventure travel recommends the Mossman Gorge in the Daintree Rainforest. To get there, tourists can ride a shuttle which boards from the visitor centre and takes them to the entrance of Mossman Gorge Park.
We highly recommend engaging an indigenous guide, i.e., the local Kuku Yalanji, for a dreamy walk. You will be guided along private, gentle tracks, visit unique places and culturally significant sites, see traditional bark shelters and meander over cool rainforest streams.
4. Trek to K2's Basecamp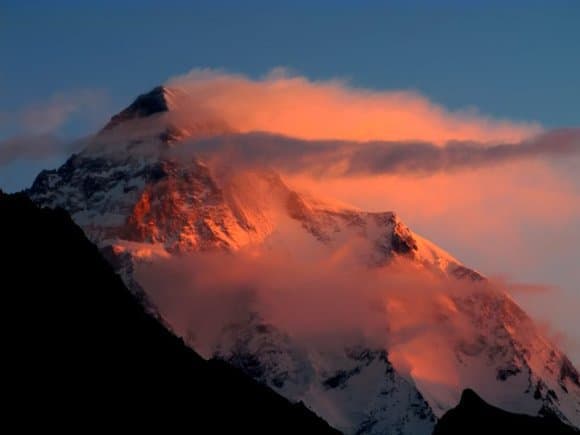 In Pakistan, K2, aka Karakoram 2, is the world's second-highest mountain, towering at 8,611m. This beauty is notorious for being unfriendly to extreme adventurers with an appetite for danger. The trek to its base camp, Concordia, is a little more forgiving and doable by most but not for the faint-hearted. In the professional climbing circle, there is a saying that this mountain, not its famous sister, Mount Everest, tops the global list of best adventure holidays.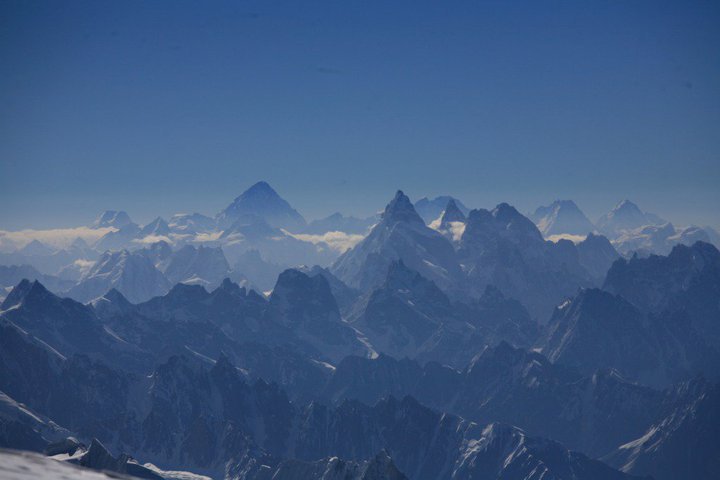 The K2 base camp trek is one of the most incredible adventure treks globally. Take in a 90-degree view of 7000m and 6000m mountains sprawled across every direction. There are many other famous treks in Pakistan as it is the home to five out of fourteen 8000m mountains in the world. Here's the list:
K2, 8611m
Nanga Parbat, 8126m
Broad Peak, 80147m
Gasherbrum I, 8068m
II, 8035m
Seriously fit, hard-core adventurers can opt to trek to all five base camps (of the mountains listed above) in a single holiday. That route is undoubtedly a strong contender for the best adventure holiday of all time.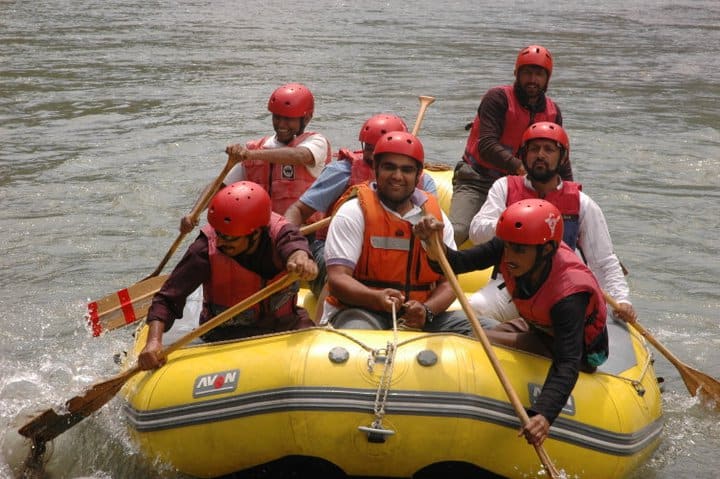 There are many other ways for thrill-seekers to get their fix in Pakistan. Apart from glacier trekking, mountaineering, rock climbing, there are amazing fast-flowing rivers. These rivers are fed by the world's greatest mountain ranges and flow through at enormous speeds before entering the Arabian Sea.
These rivers include Chitral, Hunza, Indus, Gilgit, Kunar, Swat and Neelam. Like trekking, Pakistan's rafting offers levels ranging from amateur to professional. First-timers can take advantage of courses to learn more, so put this country and all its possibilities on your list of outdoor adventure vacations.
4. Head to Malaysia's highest peak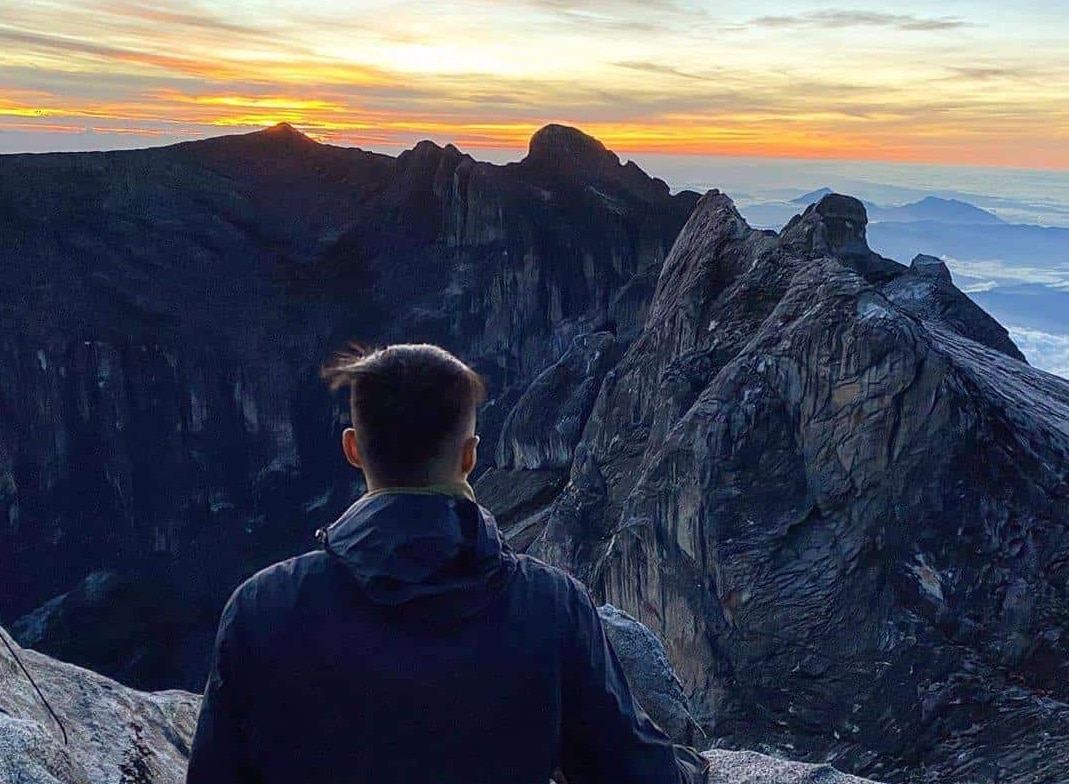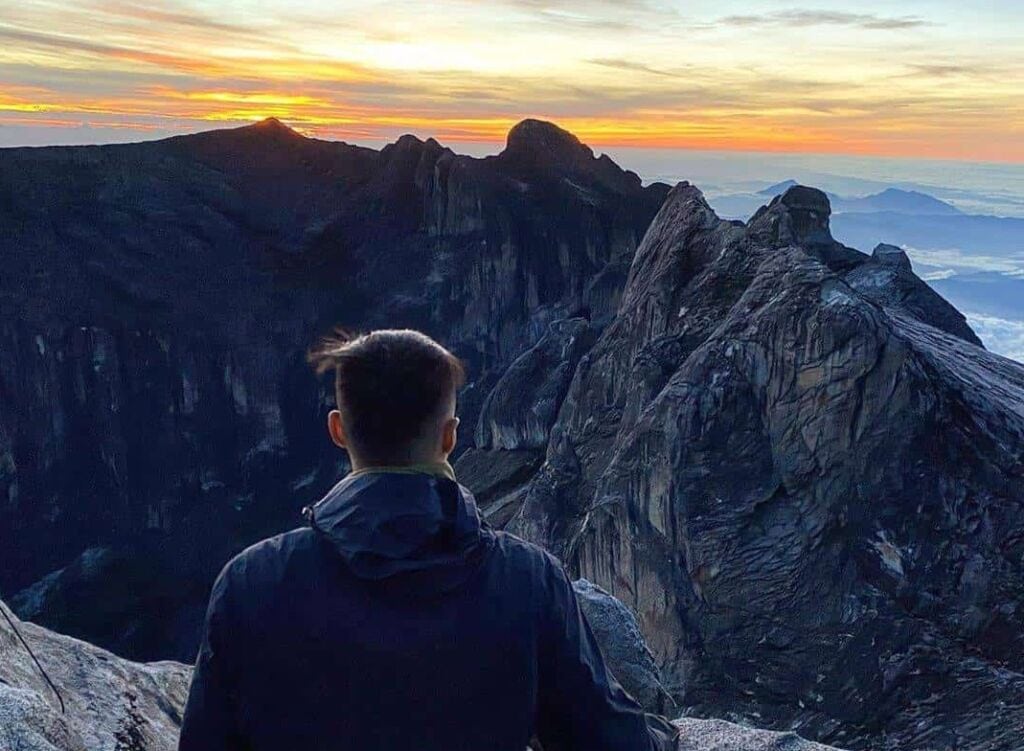 Let's talk about Malaysia's Mt Kinabalu, the highest mountain in Southeast Asia. It's a craggy, tectonic plateau, part of the Bornean Crocker Range. Many Malaysians have trained hard, made their way to the Kinabalu Park in Sabah and up this mountain, only to get up at 2 am, climb on a cold, wet rocky incline, and watch the sunrise over Low's Peak.
Mt Kinabalu is about 4,000m above sea level, making it the 20th most prominent mountain in the world. It is not an arduous trek, and most people do it in two-day climbs, with one night spent in dormitory accommodation on the mountain. Hardy children and teens can climb Mt Kinabalu. Going up this mountain is definitely among the best holidays for teenagers that want to see more of the natural world.
Note that Kinabalu Park, and Mt Kinabalu, is a World Heritage Site. There are habitats and ecosystems on the way up Sabah rainforest, Montane grasslands, desolate rock-scapes and the famous alpine meadows. Pictures of this beautiful mountain will never get tired on Instagram.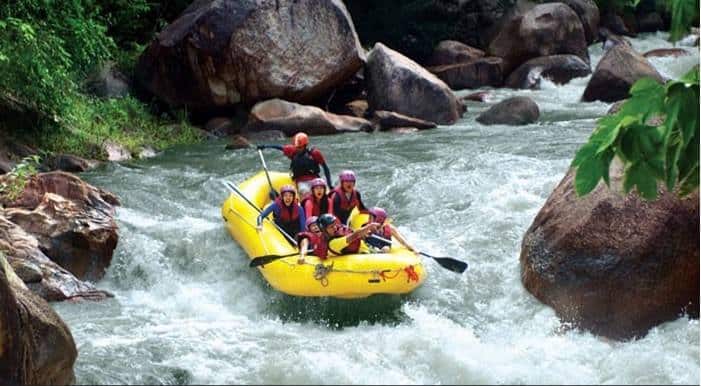 Sabah is also home to excellent adventure travel. This state boasts some of the best and most popular locations for white water rafting! And these rivers are only a few hours away from Kota Kinabalu. There are three rivers in Sabah to go white-water rafting: Kiulu, Padas, and Kadamaian. Kiulu and Kadamaian are Grades I – II rivers, whereas Padas River is a Grade III-IV rapids
That is our five destinations for unforgettable adventure travel. The time is now for outdoor adventure holidays. Be brave and careful; be safe and fearless and have the time of your life!

Looking for adventure travel IN 2022?
CONTACT US TO HELP YOU PLAN AN EXHILARATING AND SAFE TRIP
REACH OUT TO US AT +603 6286 6288
You may also be interested in these articles:
[/vc_column][/vc_row]