Greece is synonymous with beautiful beaches and incredible sea views. It is home to up to 6,000 islands and islets, with only around 200 inhabited. It's not easy to decide which is the best, but we have selected a list of Greece beaches that we think are always perfect for a carefree beach vacation.
What to expect from Greece beaches?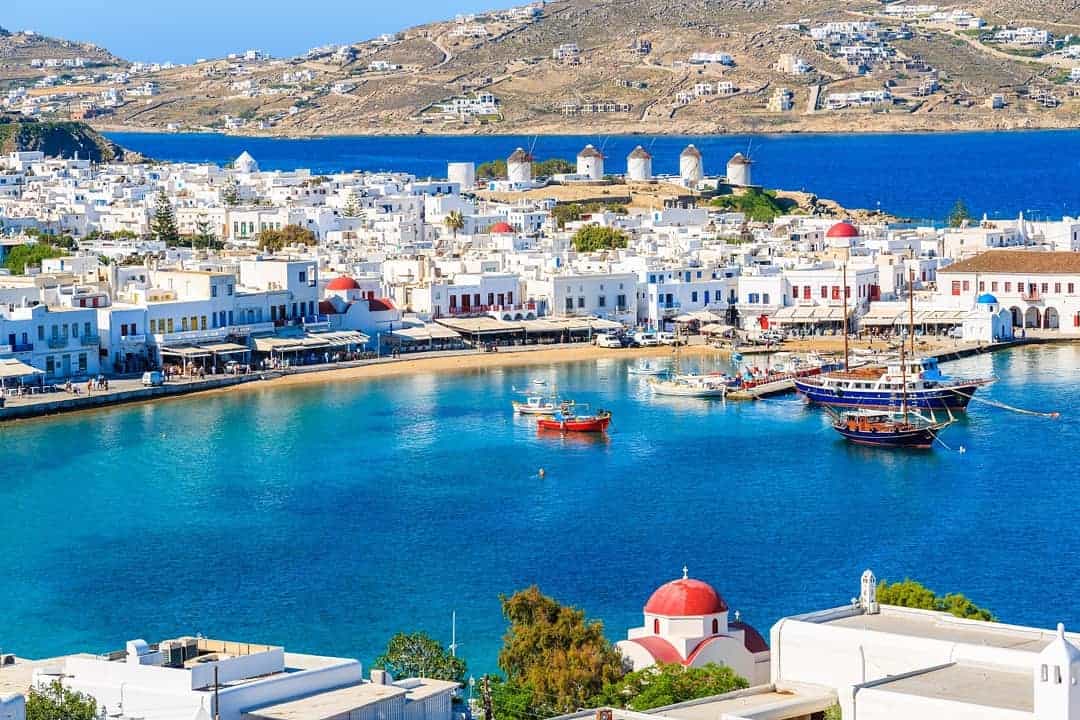 Gorgeous scenery and sparkling clear blue seas are what you can expect at the beaches in Greece. Many of us would imagine the beaches blanketed in soft, white sand, but that is not always the case. Some are indeed pebbly but not any less picturesque. Many hotels, restaurants, water sports facilities, and sunbed rentals are available for your pleasure. Perfect for leisurely relaxation, recreation or even parties.
Here are some of the beaches we love in Santorini, Elafonisi and Mykonos. We also included must-see spots at every destination. The beaches are undeniably beautiful, but the sea and sand are only the beginning. You can find so much more to explore as you go along.
Santorini beaches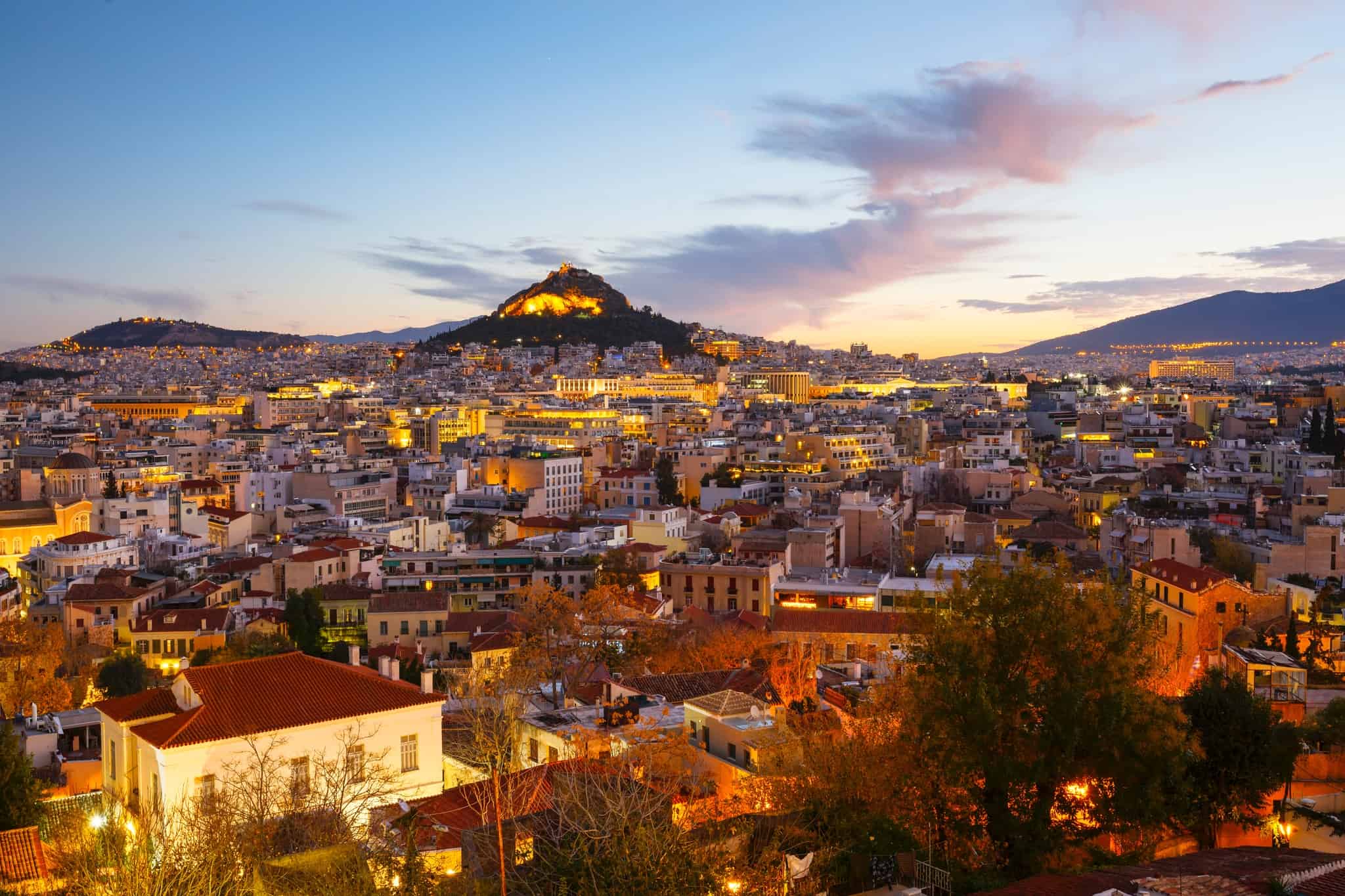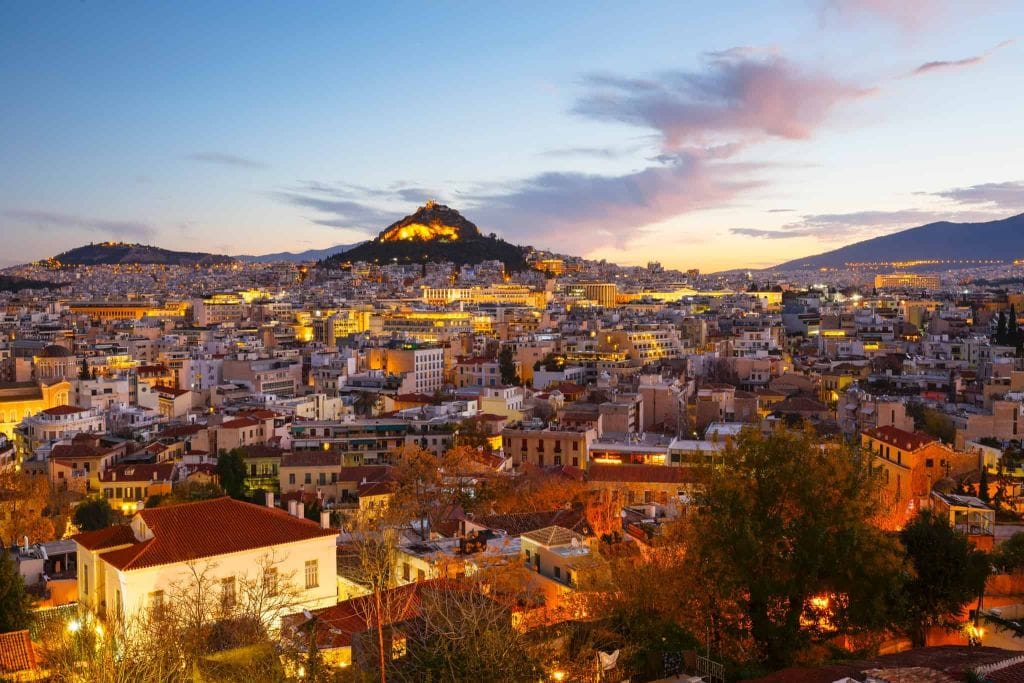 Santorini was once known as Thira, and it is one of the most famous islands in the world. Here, you can chill in front of the caldera – a depression that forms after a volcano has erupted and collapsed – to enjoy Greek dishes and coffee while gazing at the remarkable beauty of an active volcano.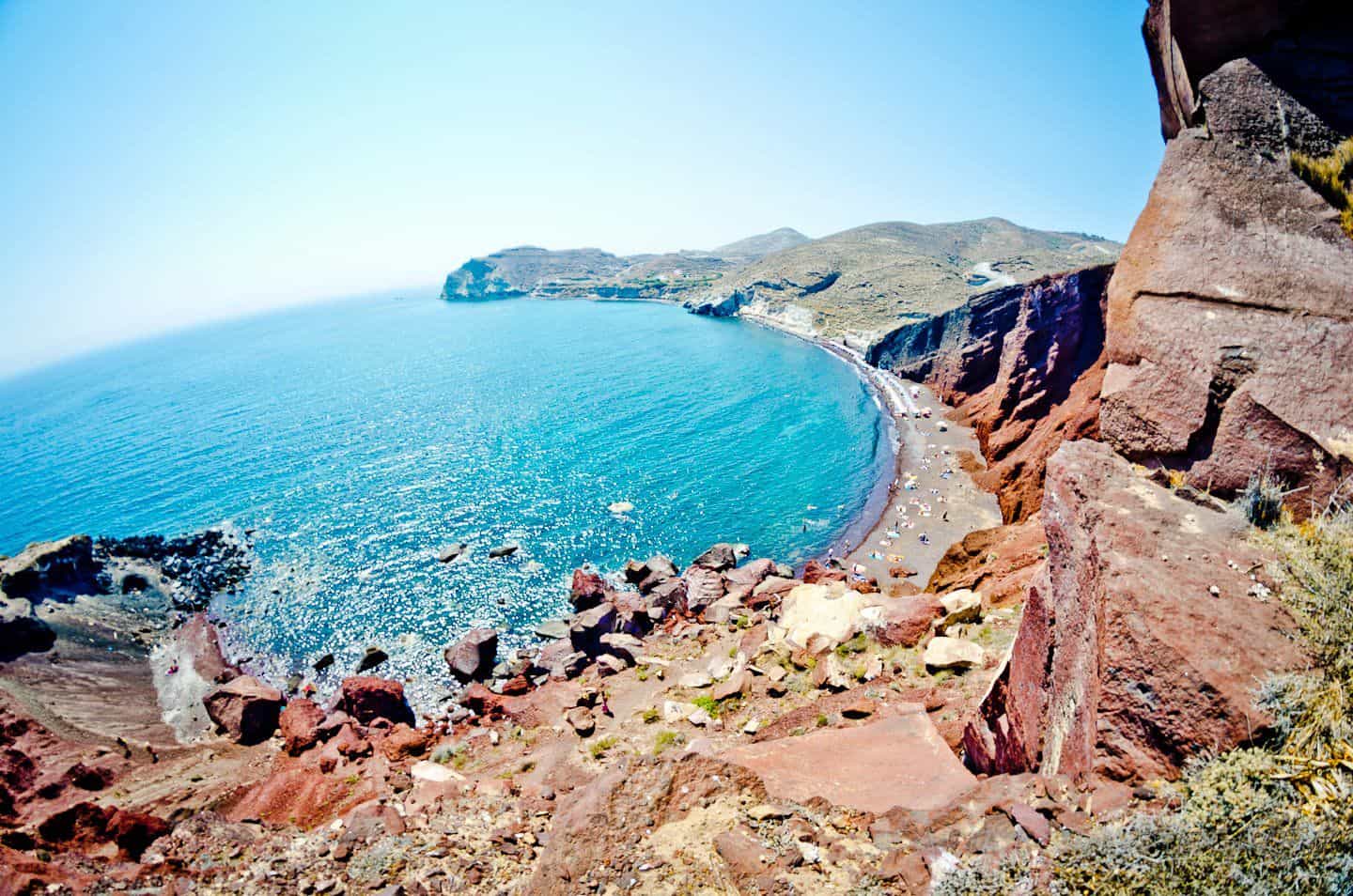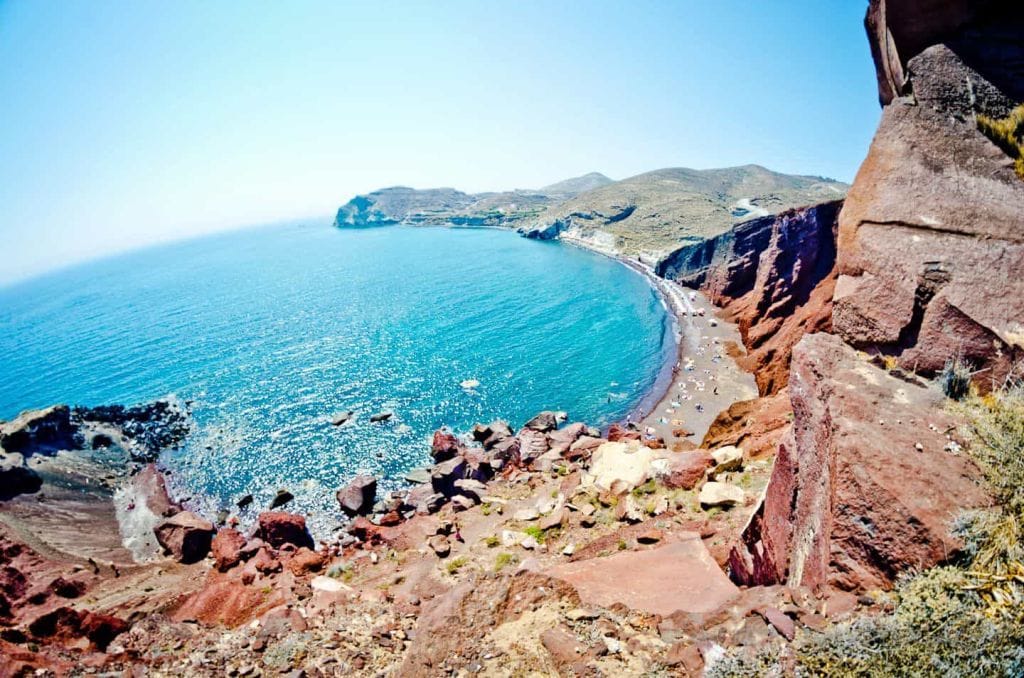 Santorini beaches are different from other beaches in Greece due to their geological features, such as the distinctive pulverised red and black volcanic pebbles. The Red Beach has to be the most visually stunning one in Santorini. Volcanic eruptions led to the formation of the beach. The enormous volcanic rocks and multi-coloured pebbles and sand that dominate the beach are rare and beautiful sights to behold.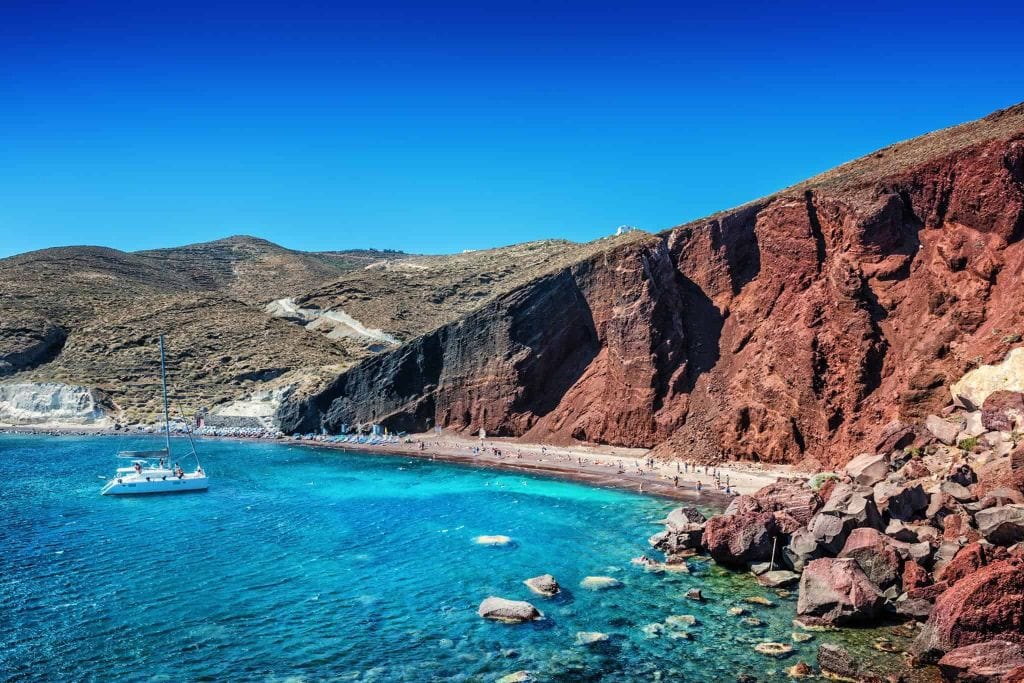 Situated near an archaeological site in the prehistoric city of Akrotiri, the Red Beach is considerably small and often crowded. Visitors tend not to make it down to the beach but admire its unique landscape from a distance above.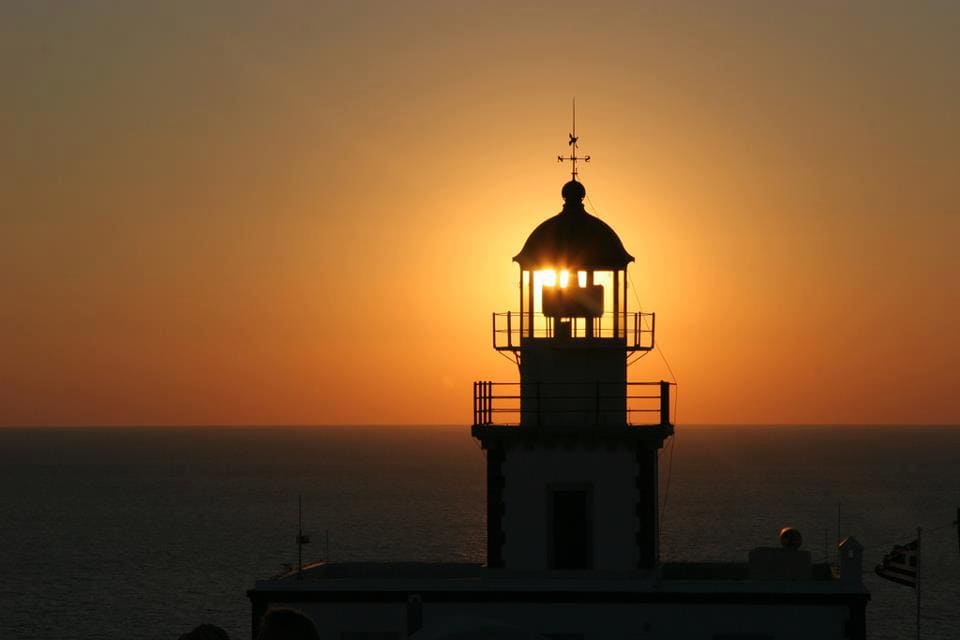 The famous Akrotiri Lighthouse, about 5.7km away from the Red Beach, combines history, spectacular view, and romance. It is a popular spot to catch the sunset that Santorini is known for. Have your breath taken away by the glorious view as the warm sun dives into the Aegean Sea.
A must-visit destination in Santorini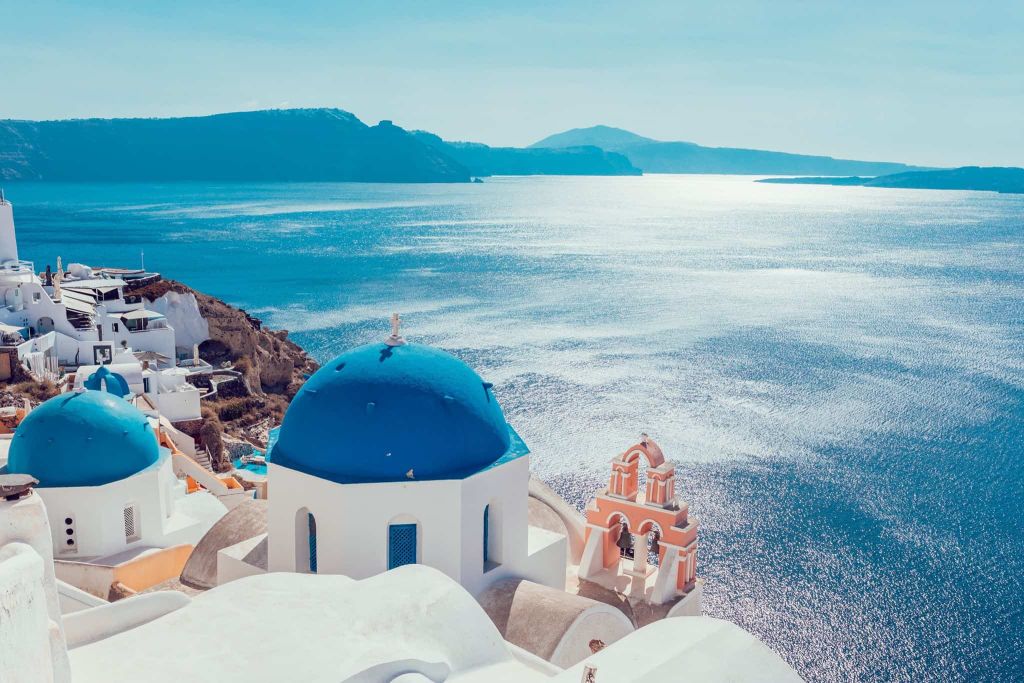 The Oia Village is a must-visit. If you're an active Instagrammer, this location is going to give you more Insta-worthy shots than your phone storage can handle. Like the Akrotiri Lighthouse, Oia Village is also a great place to watch the sunset in Santorini. You will find Santorini's signature cave houses here, which are bored from the rock, and arranged amphitheatre-like in steep rows.
Like many places in Santorini, there are no cars available so be prepared to go around on foot. Besides the magical sunsets, there are restaurants with dreamy vistas, art galleries, a maritime museum, and a Byzantine castle's ruins at its highest point.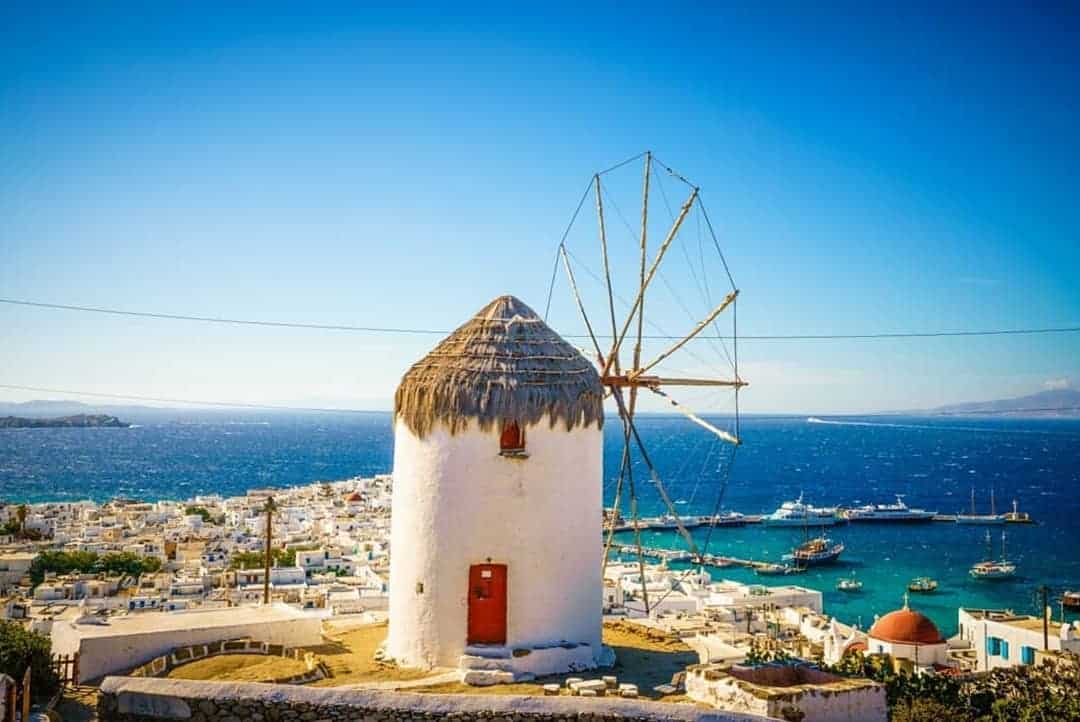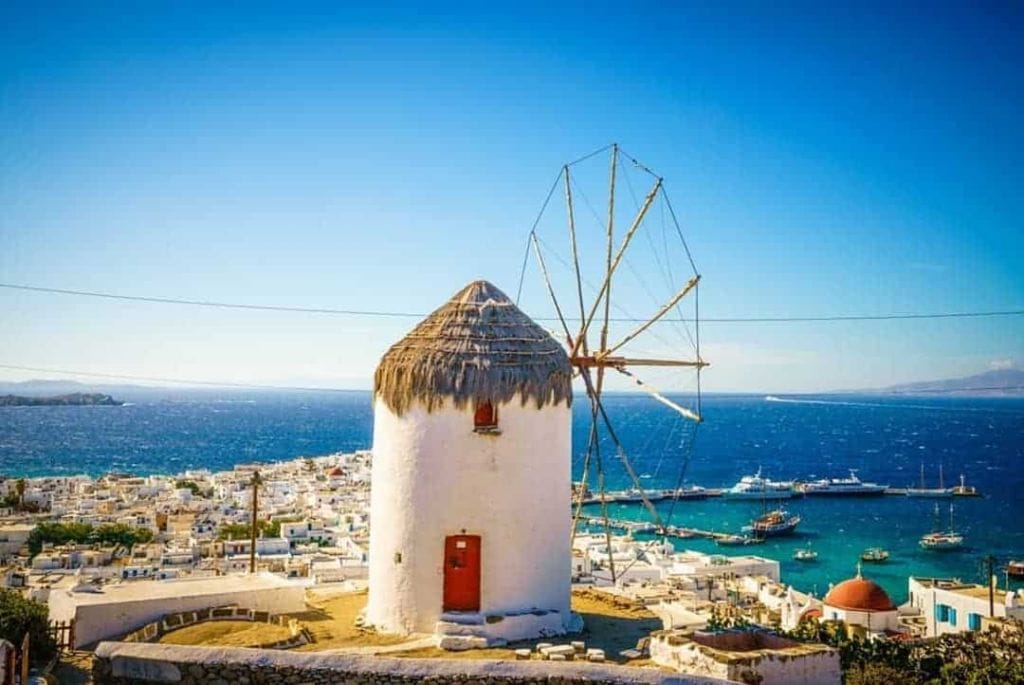 Elafonisi Beach, Crete
Crete is the largest island in Greece and the fifth-largest in the Mediterranean Sea. You will find remnants of ancient civilisations, impressive mountainscapes, fertile valleys, rich gastronomic culture and glorious beaches,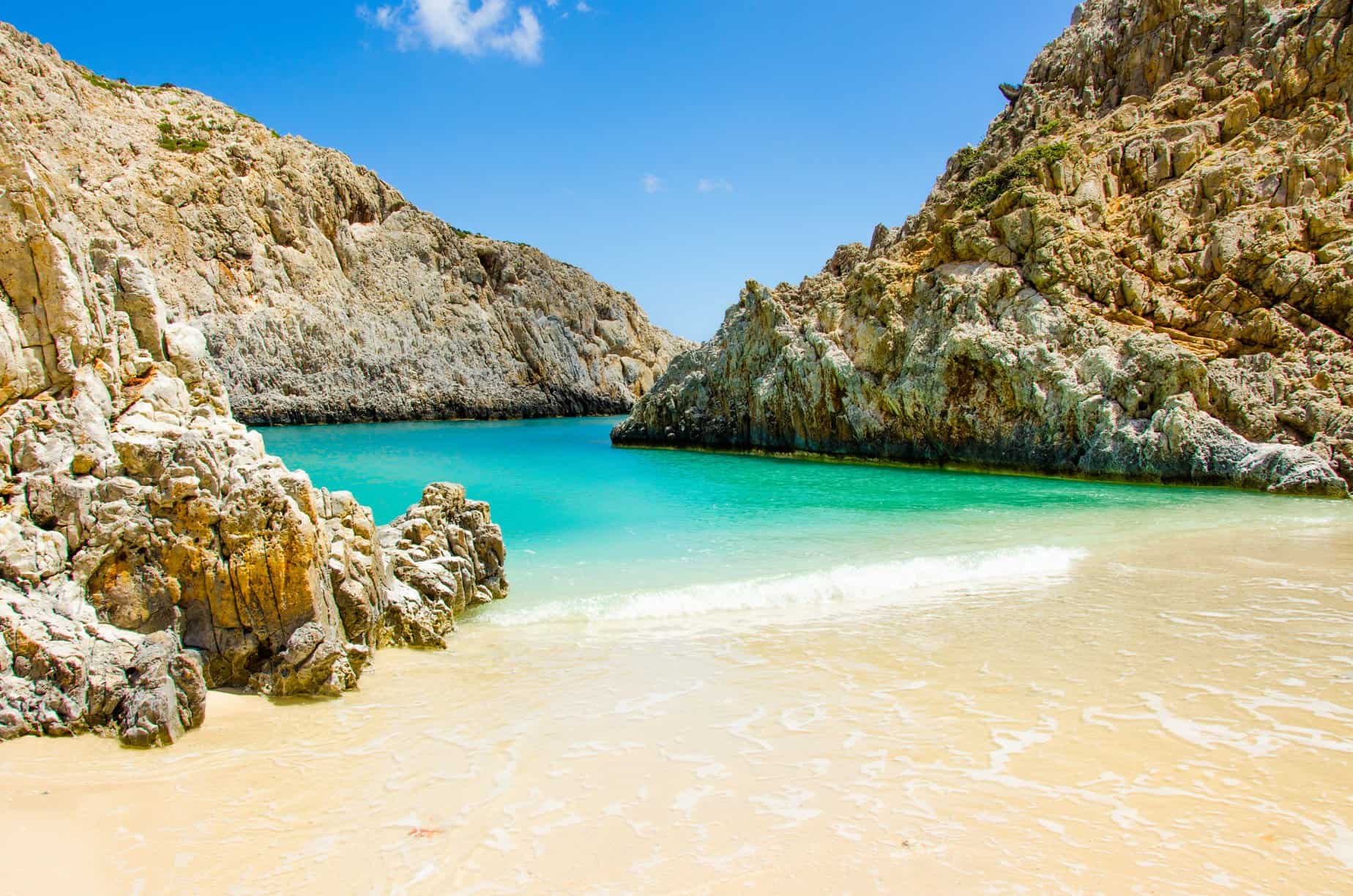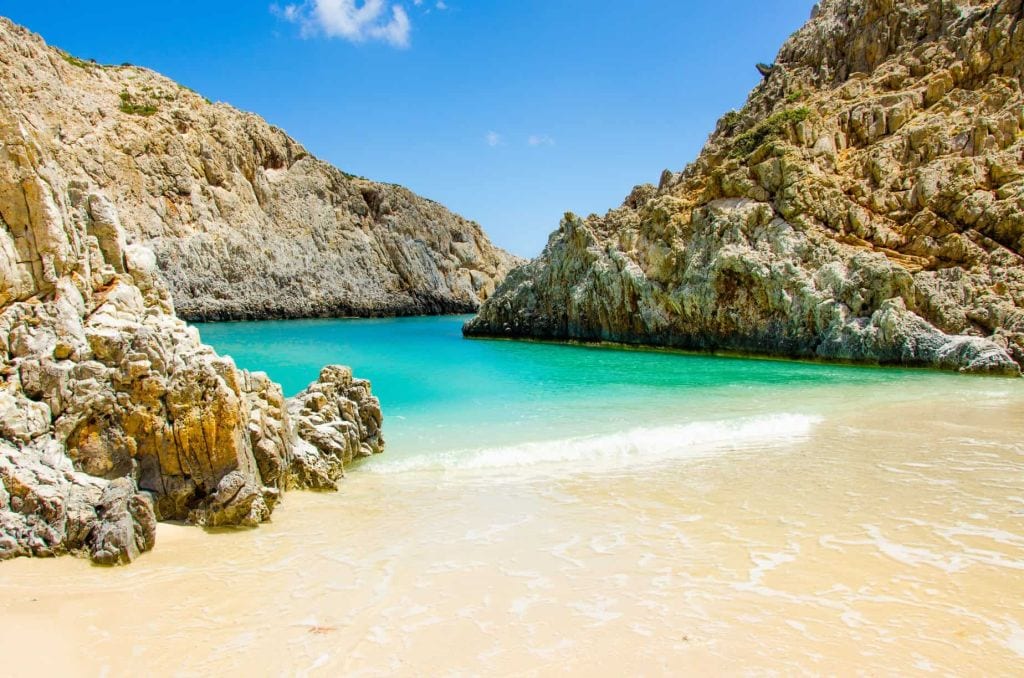 Elafonisi Beach is a famous spot in Crete, often described as one of the world's best beaches. It is an islet off the southwest coast of Crete, which means the sea is shallow — no more than the ankle or knee-deep — and protected.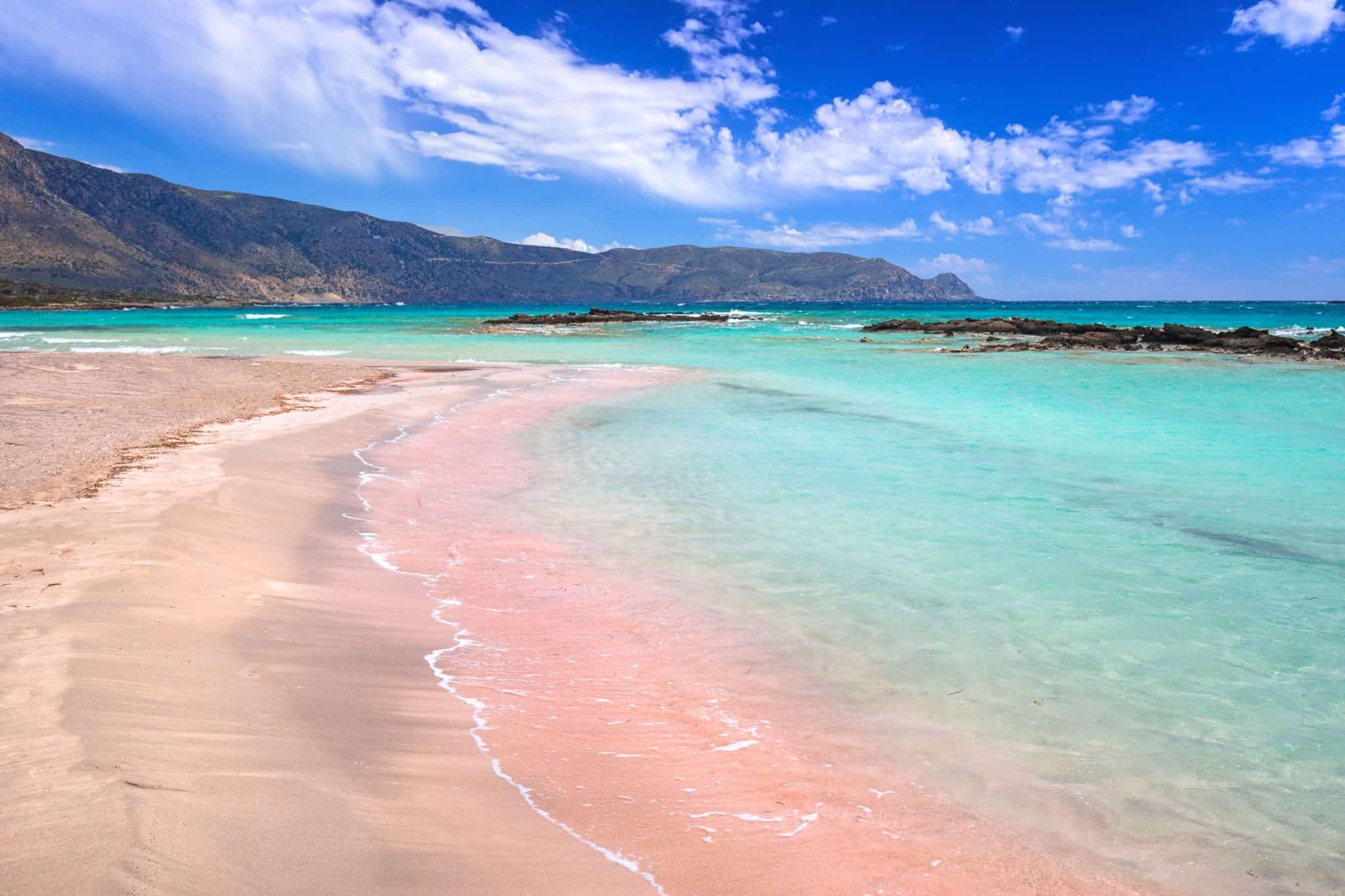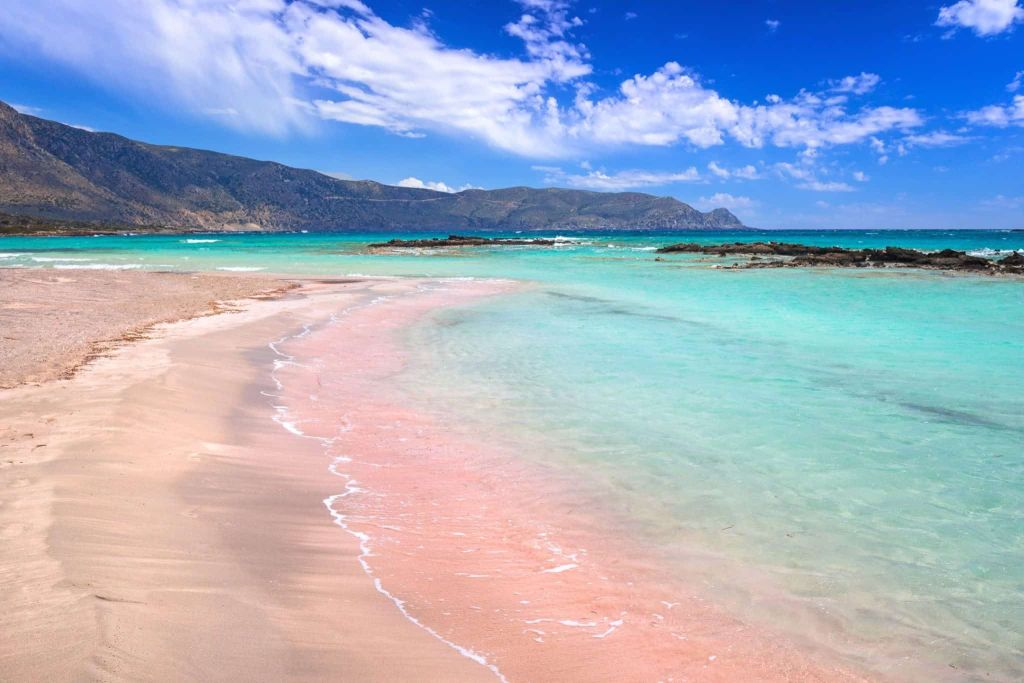 The wow factor? Elafonisi Beach's beautiful pink sand! The pink hue comes from small shells that waves have crushed. The alternating colour between white, blue, and stunning pink is fascinating for beachgoers.
Elafonisi also has a remote quality which makes it reasonably quiet. There are lounge chairs and sun parasol rentals available. For something to munch, there are a few snack bars around to satisfy your cravings. It is an ideal spot for wading in calm lagoons and is suitable for families with children. On windy days, you can go windsurfing or kiteboarding.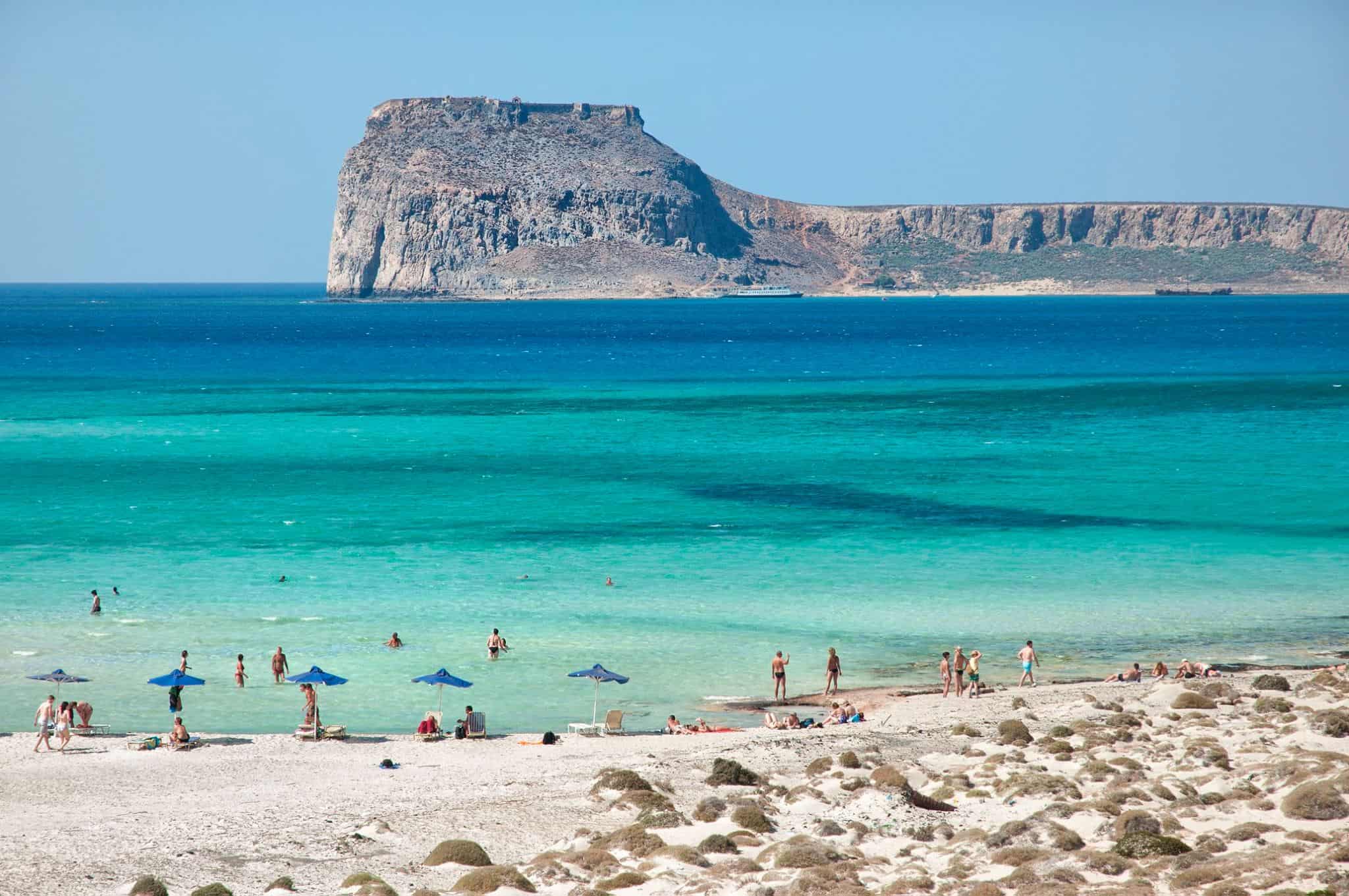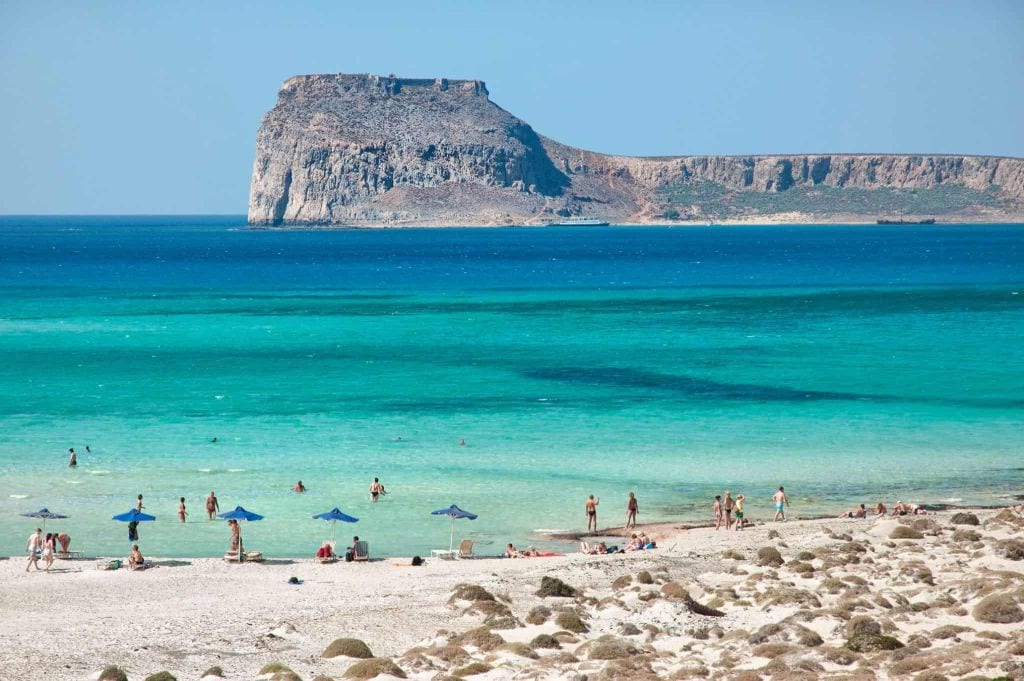 Another famous beach on Crete is the Balos Beach, also known as the Balos Lagoon. Balos is famous for its turquoise waters, wild natural beauty and exotic scenery. Thousands of visitors arrive mainly by the ferries in the summer. Some say this is the most photographed beach in Crete because of its viewpoints and seawater that changes colour from light turquoise to dark blue.
A must-visit destination in Crete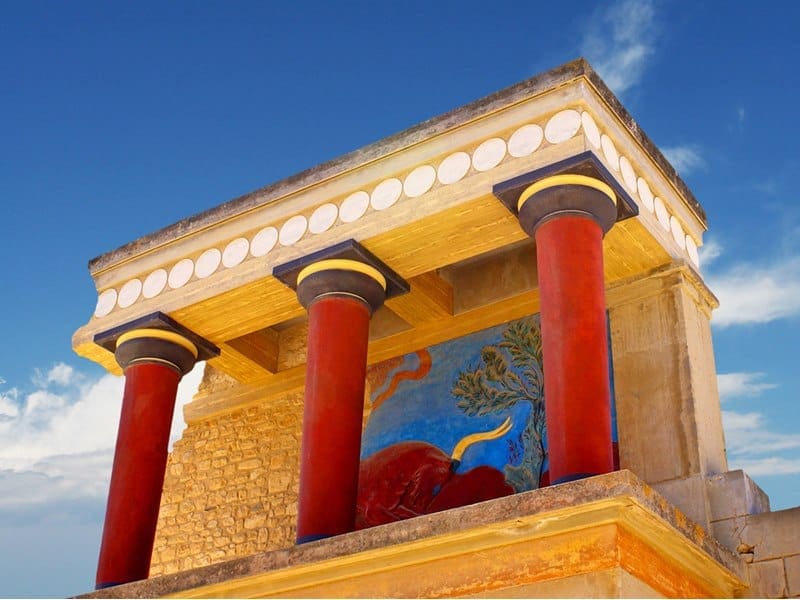 Knossos is the name of a palace and its encompassing city. This palace was built around 3,000 years ago and featured in Greek mythology as the seat of King Minos, where he had Daedalus construct a labyrinth to hold his son, the Minotaur (a mythological monster of Crete with the body of a man and the head of a bull).
Knossos was excavated for the first time in 1900. Now, you can walk around the sweeping reception courtyard where the royal family would entertain guests and enter the Throne Room, the Sanctuary, and the Royal Apartments.
Mykonos beaches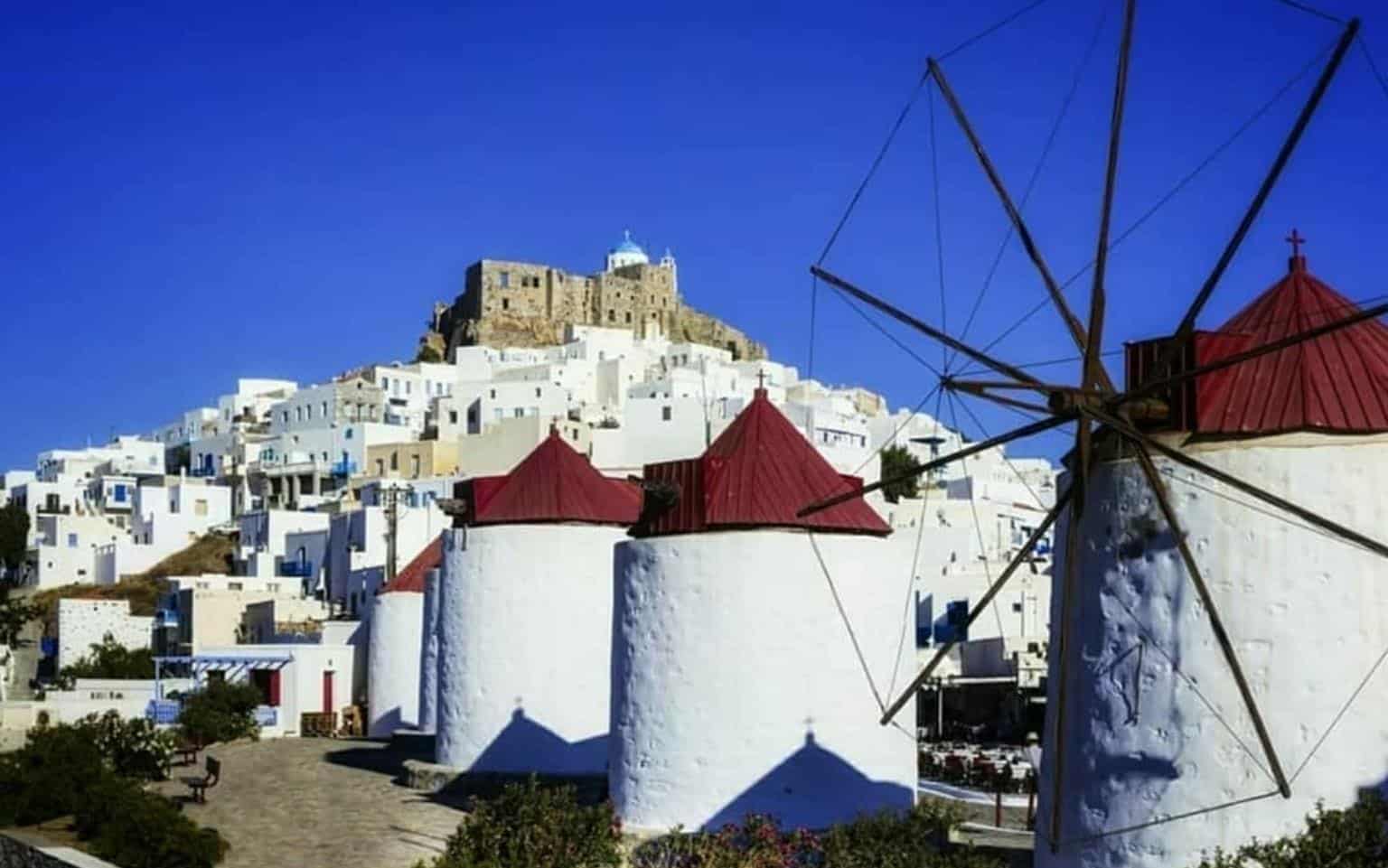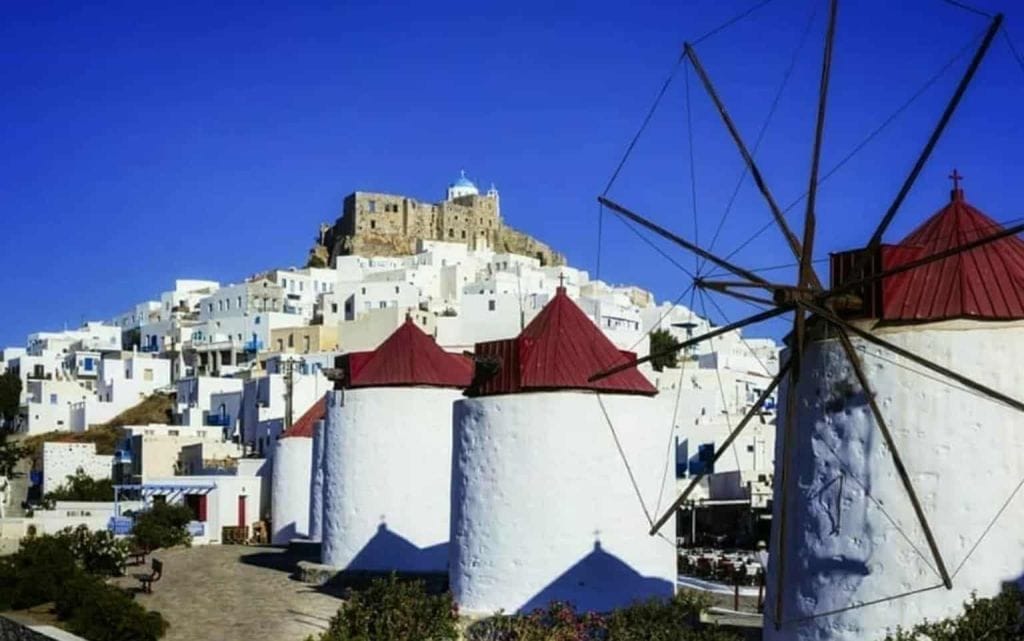 Mykonos is an island in the Aegean Sea known for its summer parties. Celebrities, students, and families mingle together to celebrate the Greek summer. Beaches such as Paradise and Super Paradise are super famous for their bars and mega-dance clubs featuring the biggest DJs in the world.


Mykonos beaches feature seafront accommodation, beach bars, restaurants, and water sports centres. The best-organised beaches in Mykonos are found on the southern coast. They are often extremely crowded during peak season. The beaches on the island's northern coast are less famous and ideal for enjoying some calm and private moments. Note that nudism is frequently practised on many beaches.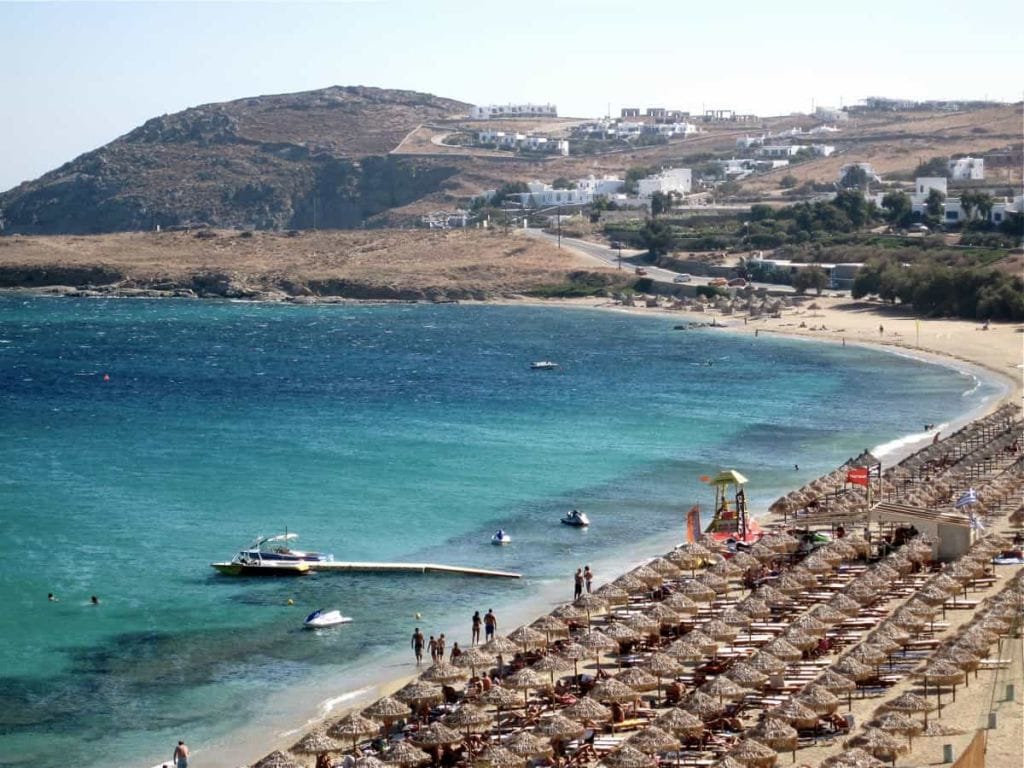 Paradise Beach is the most famous among all Mykonos beaches, especially party people. Located between Super Paradise Beach and Paranga Beach, it is a cross between beach bar and open-air clubbing venue packed with sunbeds and parasols that are up for rent. With beach clubs and a restaurant on the sand, it is more of a party town than a chillax beach. You can dance the night away as the music starts blasting in the evening. Fun fact: Paradise Beach Club is currently the #17 best club globally. Fancy that!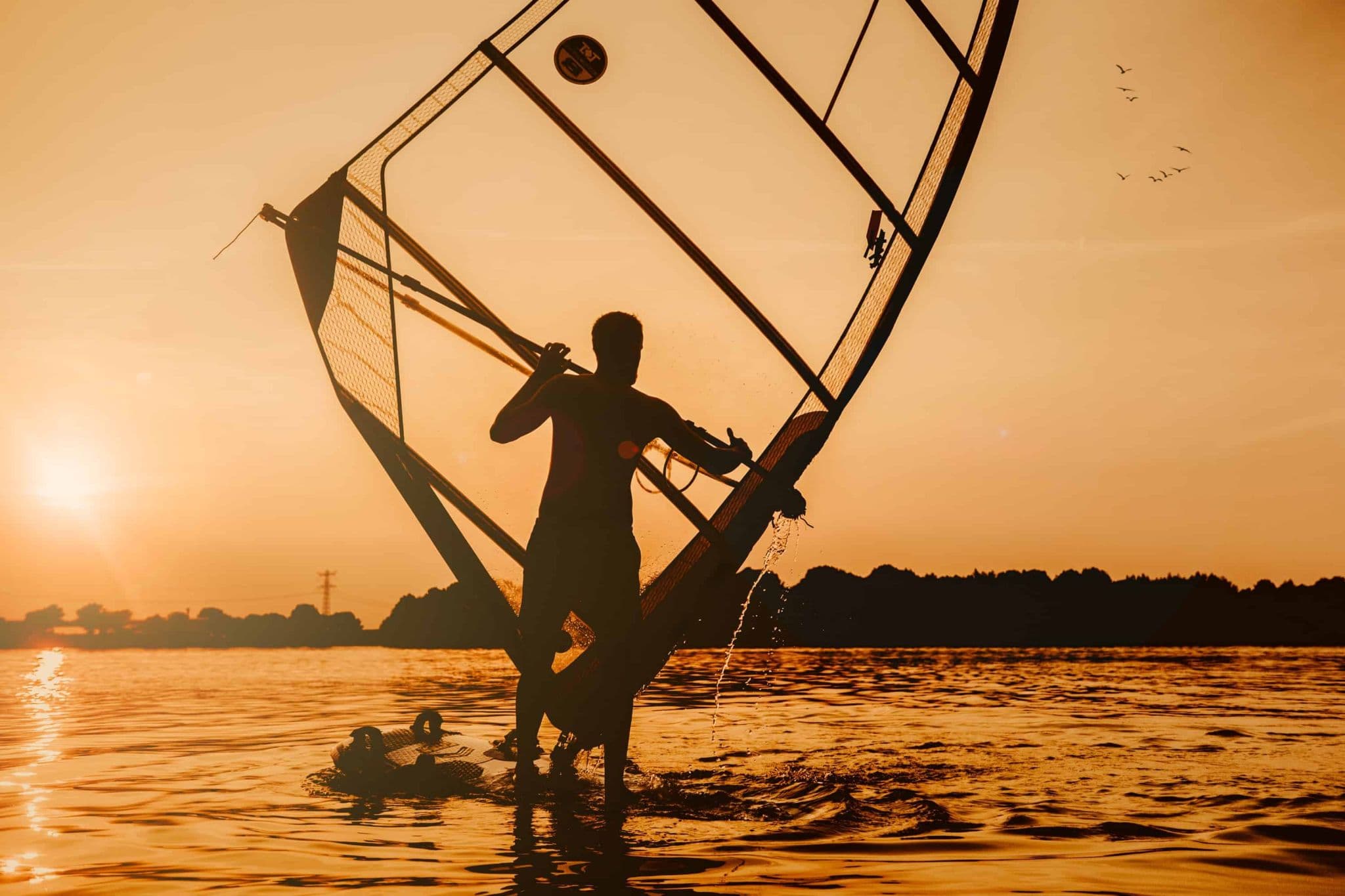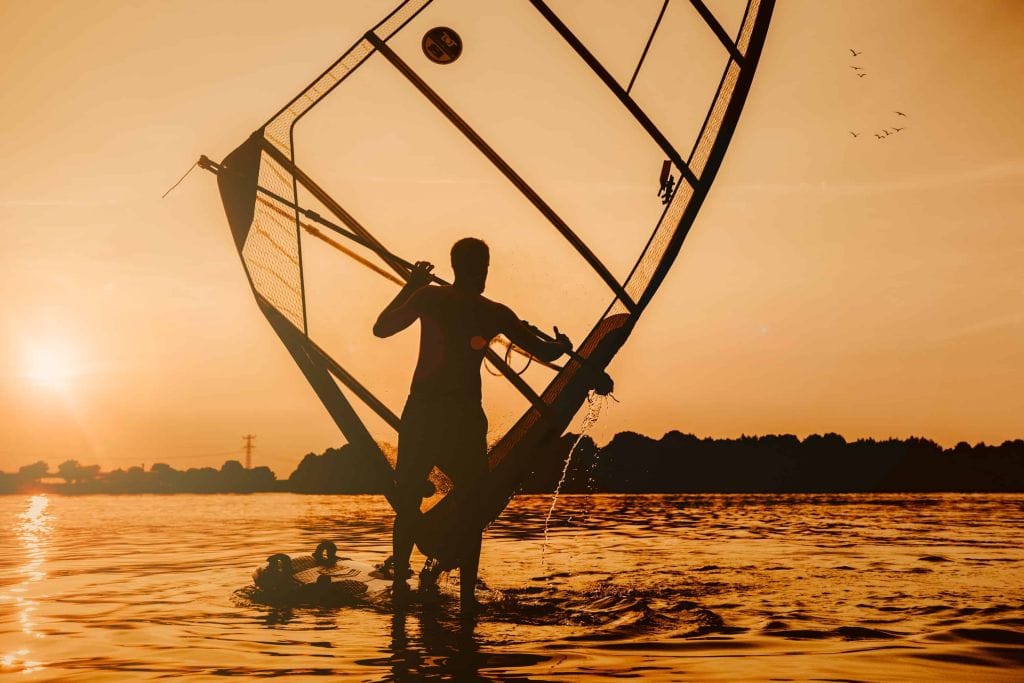 For some action on the waters, visit Super Paradise Beach. Take your pick from watersports such as jetski and water skis, windsurfing, flyboarding, or go on a scuba diving trip to discover the fascinating underwater world.
Must-visit destinations in Mykonos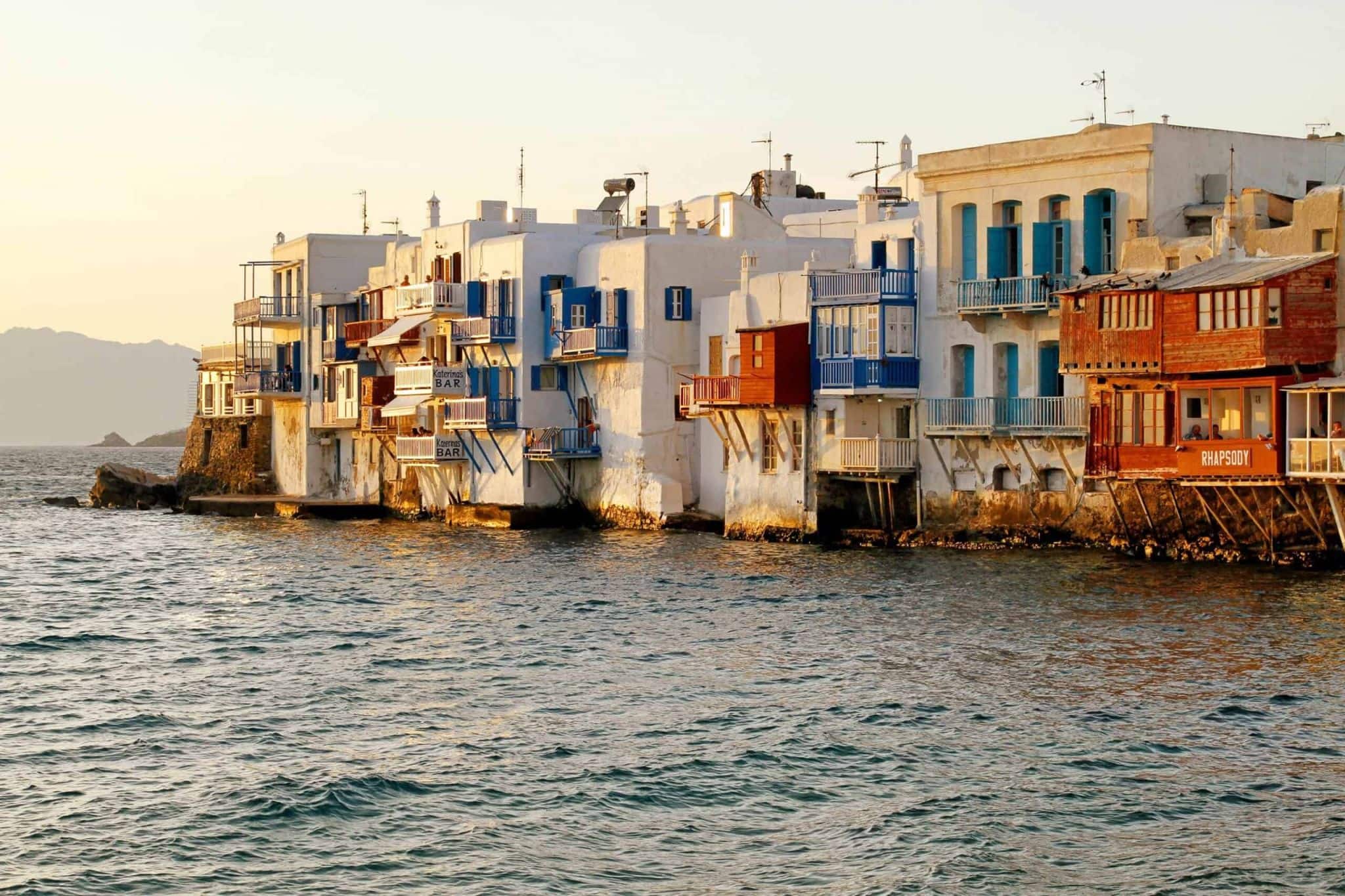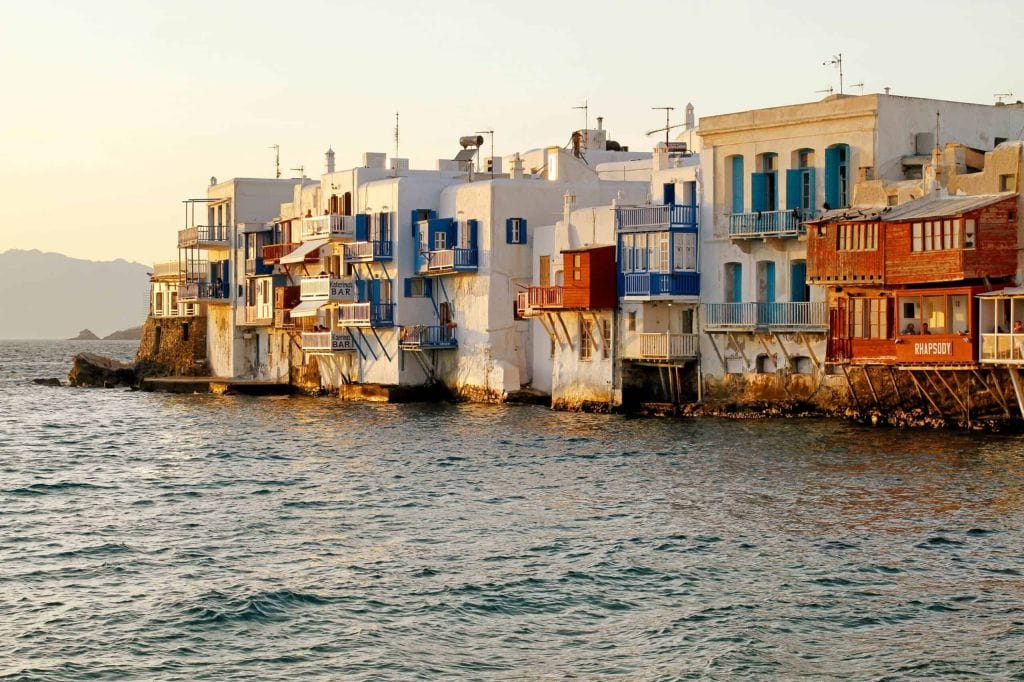 Little Venice, an 18th-century district, is a romantic place in Mykonos. You will find elegant old houses with colourful balconies and stylish windows right next to the sea. It's easy to see why Little Venice is among the most photographed neighbourhood in Europe. According to the Greeks, this is a favourite haunt of highly acclaimed artists, and many have portrayed the magnetic beauty of Little Venice in their artworks, etchings, and paintings.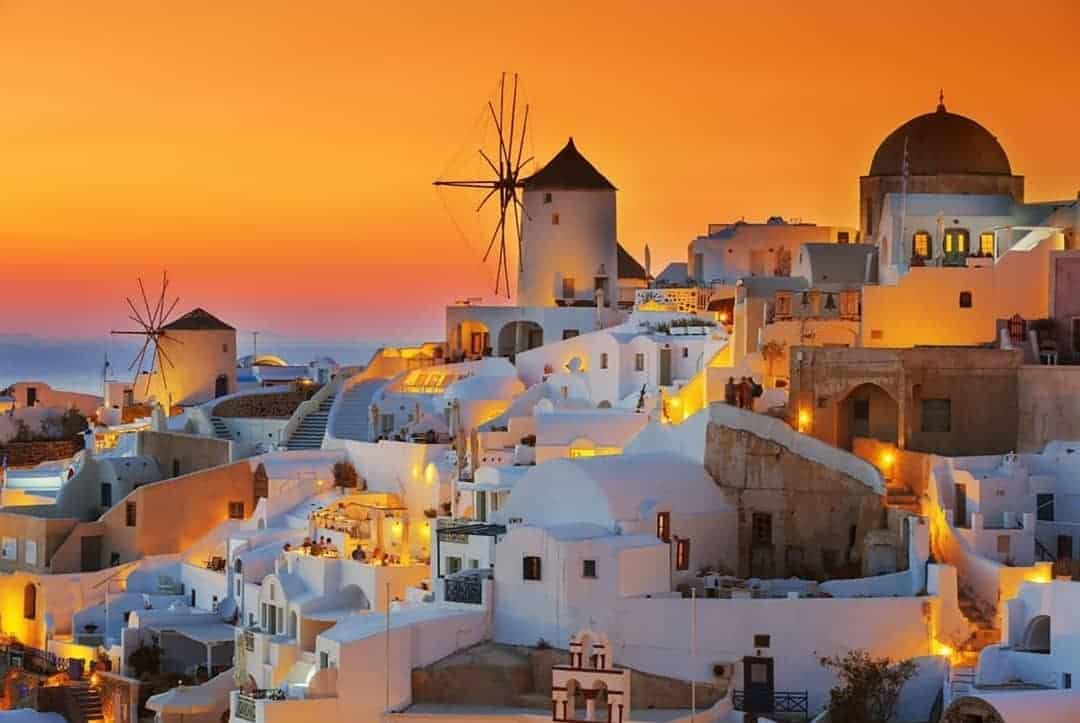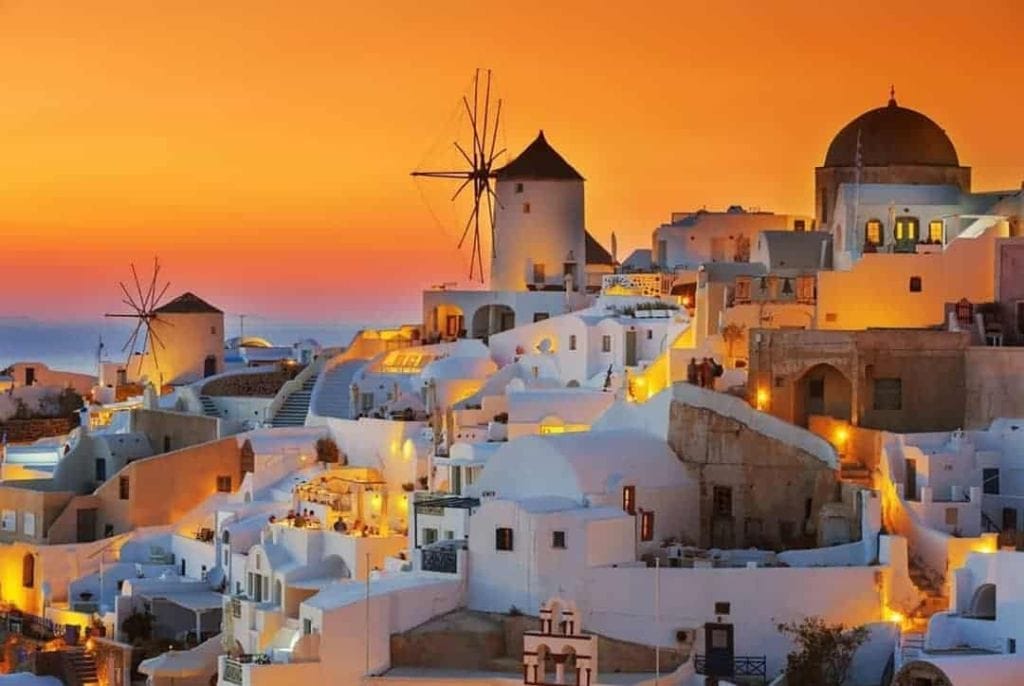 The quaint windmills standing imposingly on a hillside are the quintessential features of Mykonos landscape (Mykonos is known for gusty wind). You cannot forget the snow-white colour and spherical shape with the customary pointed roof made from the finest wood.
These windmills are primarily in the neighbourhood of Chora and Alevkantra. Some are over hundreds of years old and have been thoroughly renovated. A few windmills have even been converted into museums, and the most well-known is the Bonis Windmill.
Fun Facts About Greece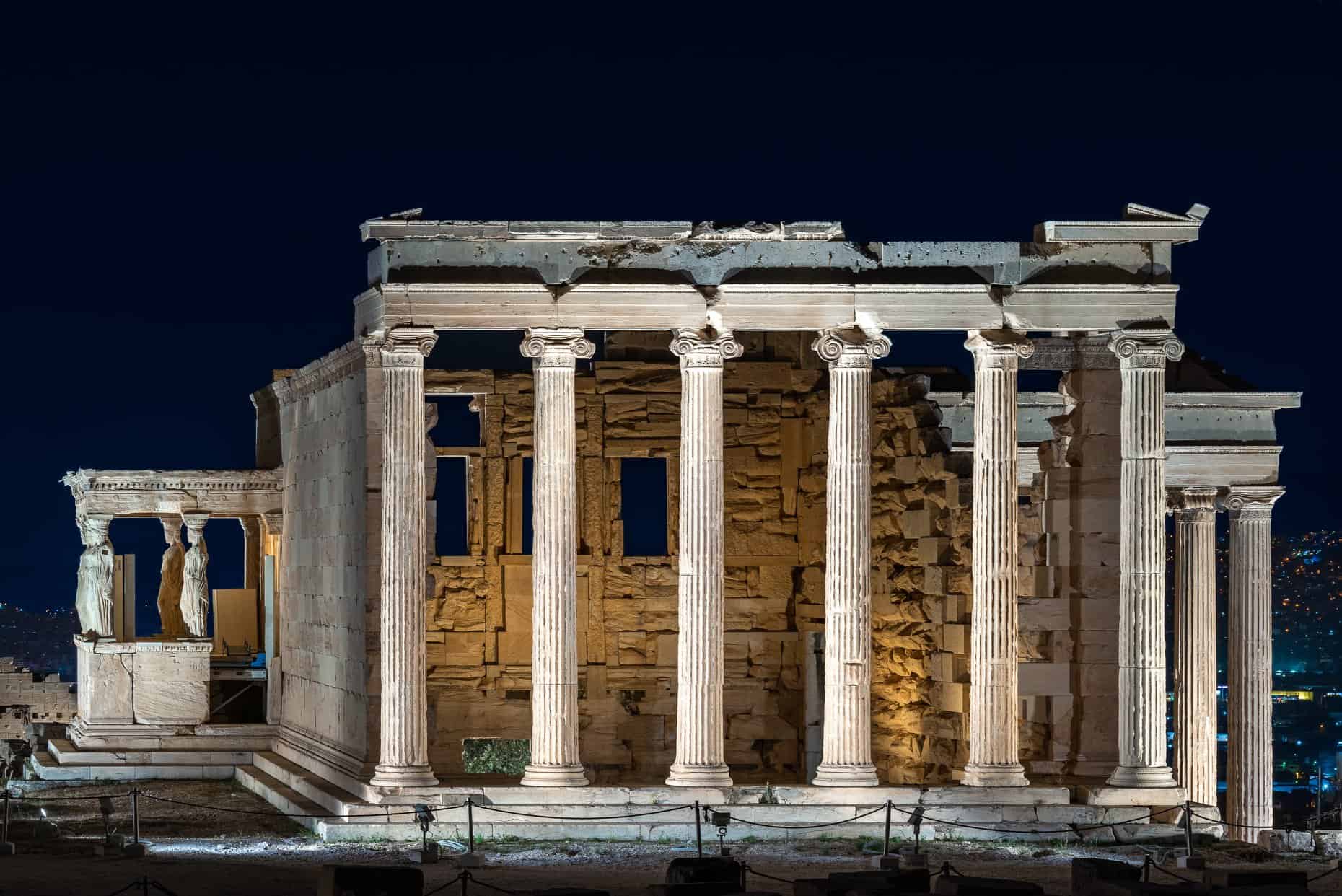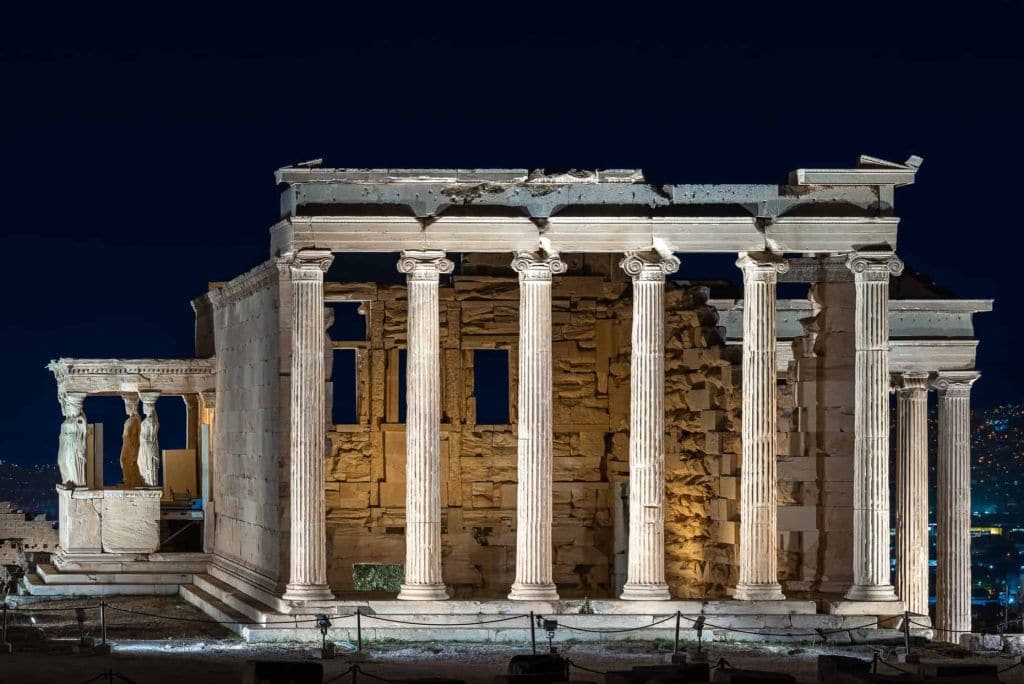 The capital of Greece is named after the goddess Athena – the goddess of wisdom and warfare. Greece is home to 18 UNESCO World Heritage Sites, including world-famous sites like the Acropolis of Athens, the Temple of Apollo, Meteora, and the Old Town of Corfu. Greece is also one of the world's most popular countries to visit. Before the pandemic, over 17 million tourists visited Greece each year. That is almost double the total population of Greece.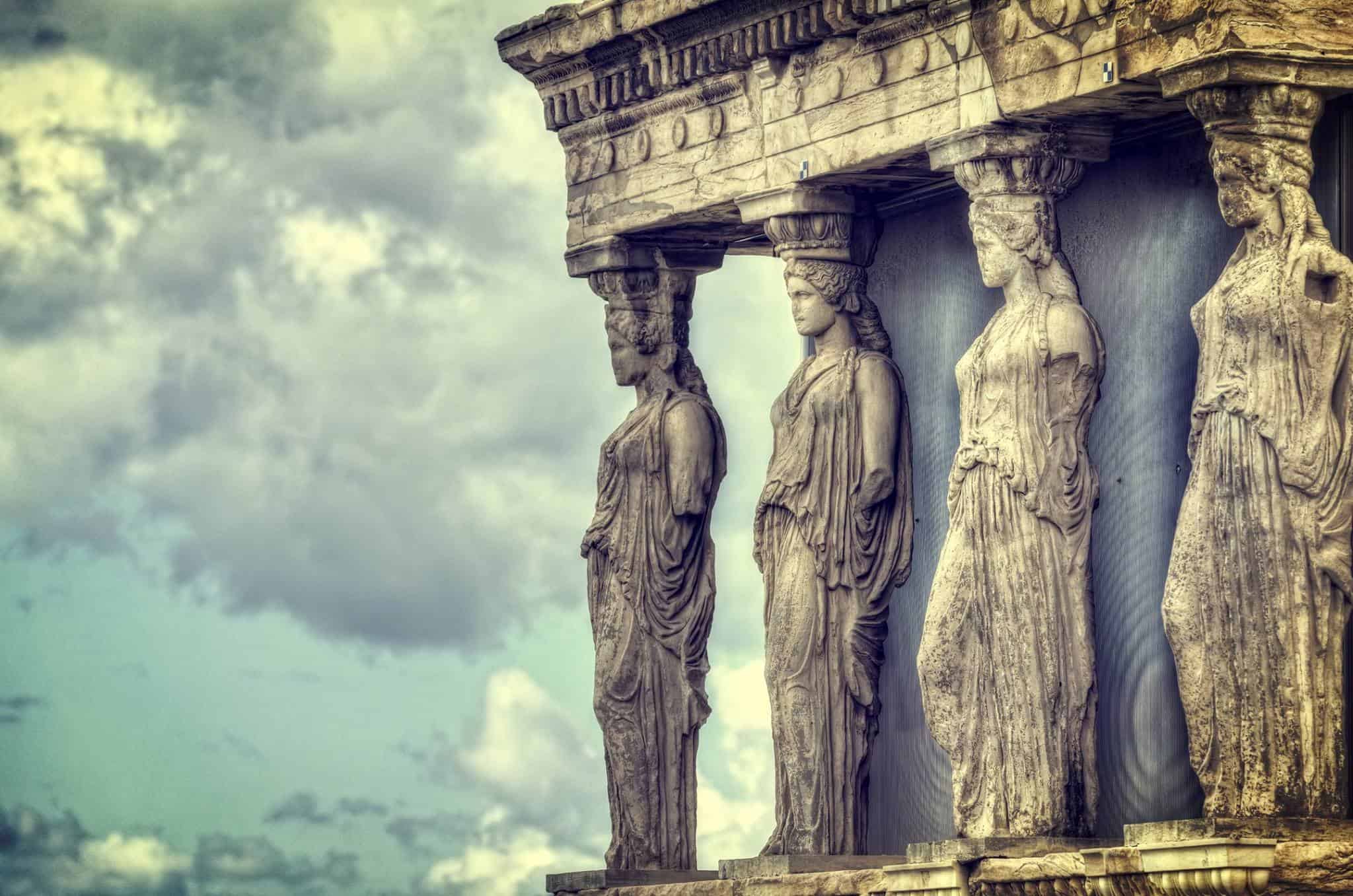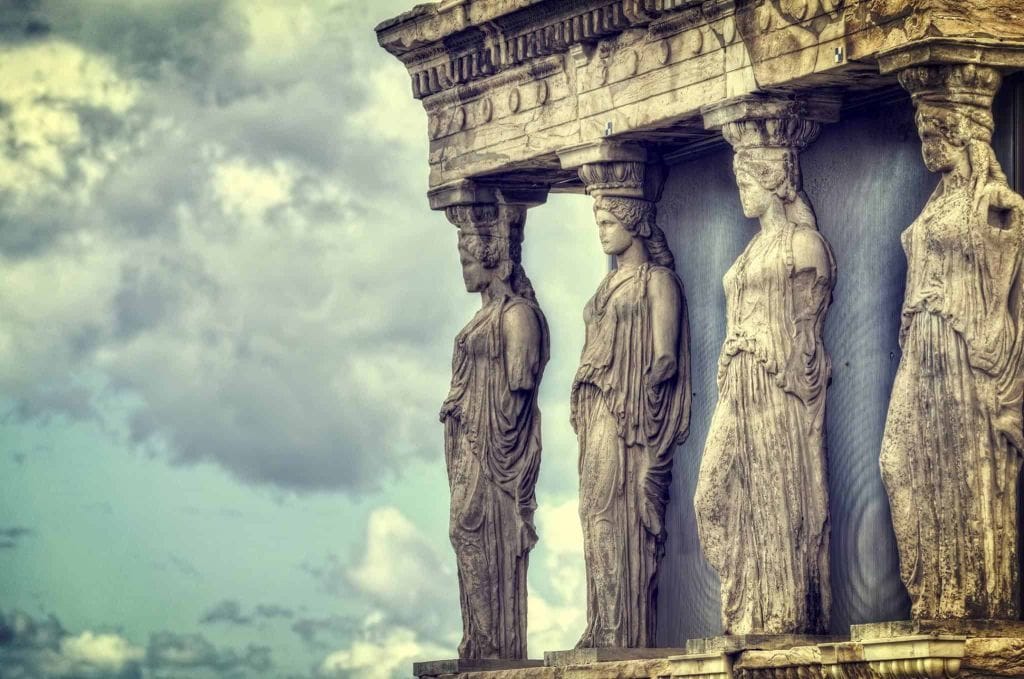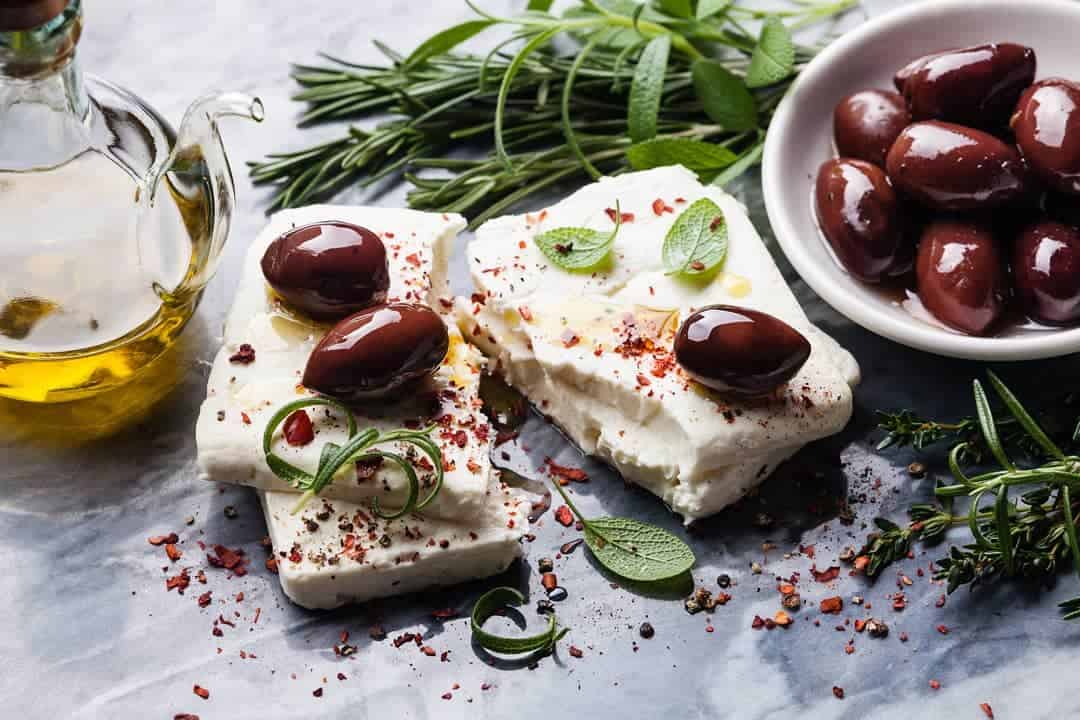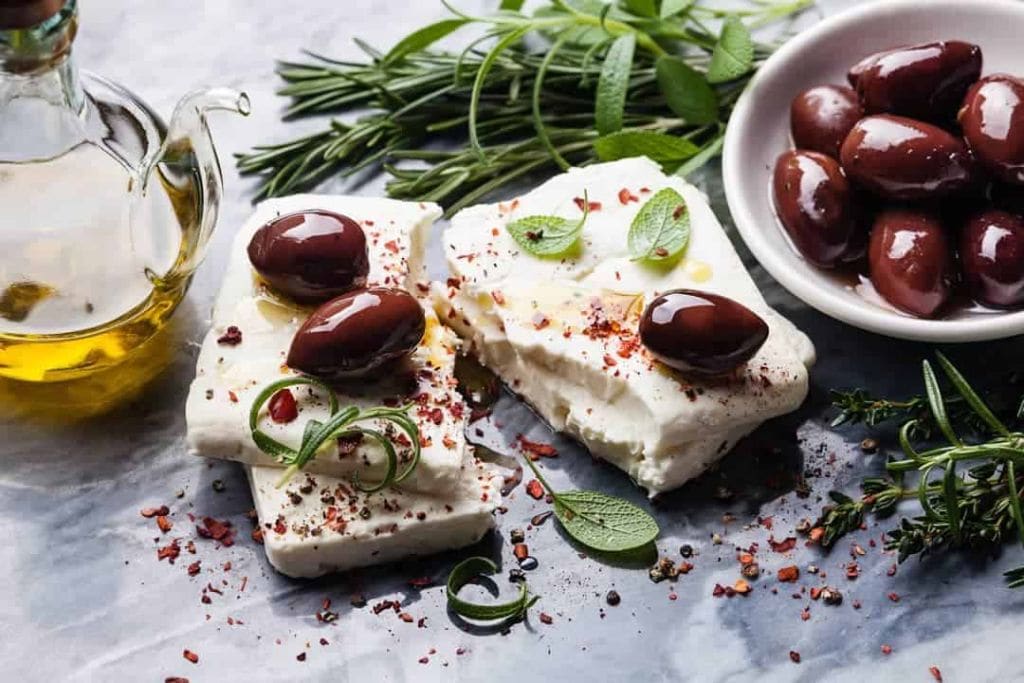 Greece has over 120 million olive trees and produces 2.2 million metric tons of olives every year. That makes it the third-largest producer of olives globally, after Spain and Italy. Some of the country's olive trees, planted in the 13th century, still bear fruit today.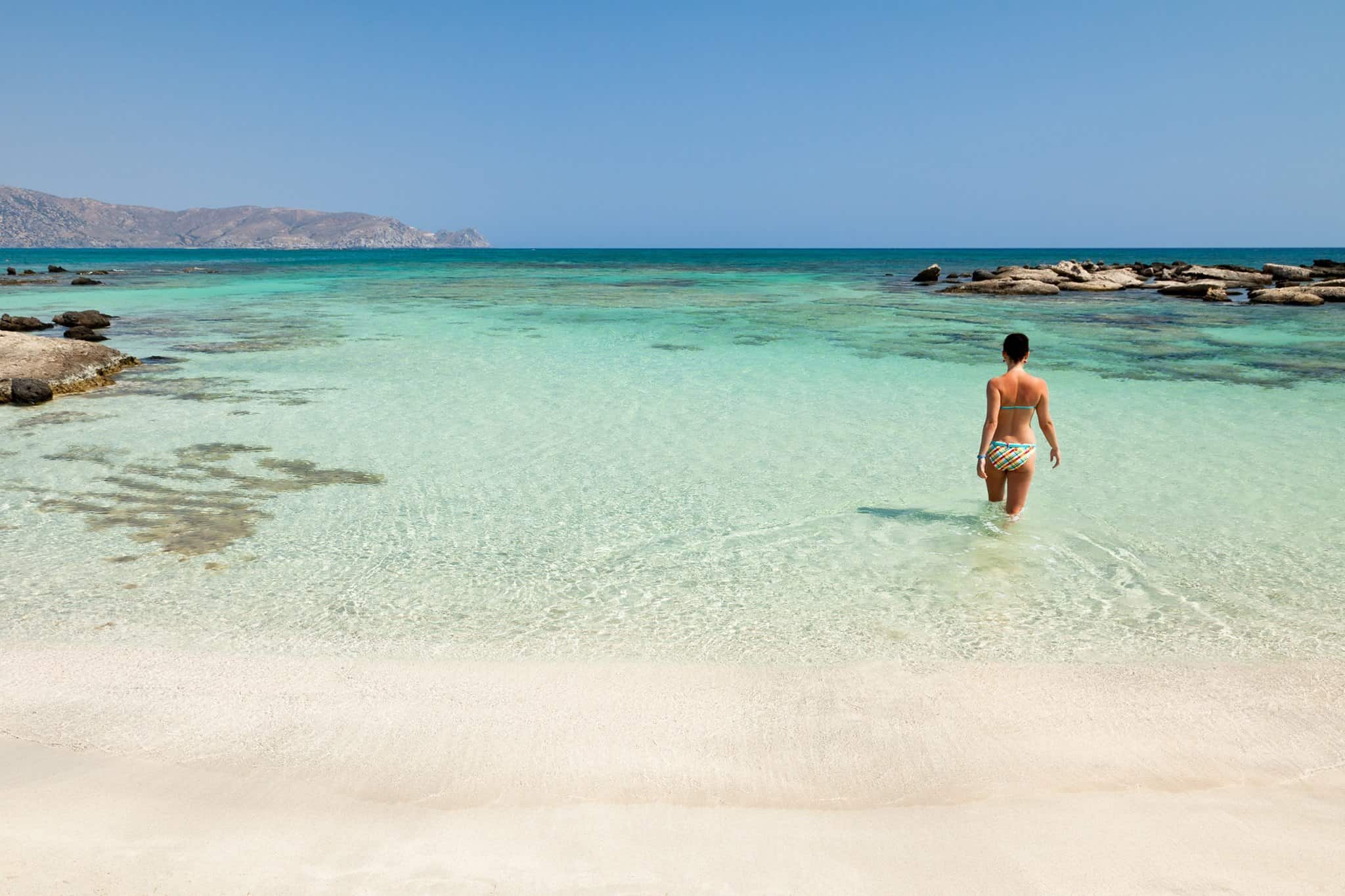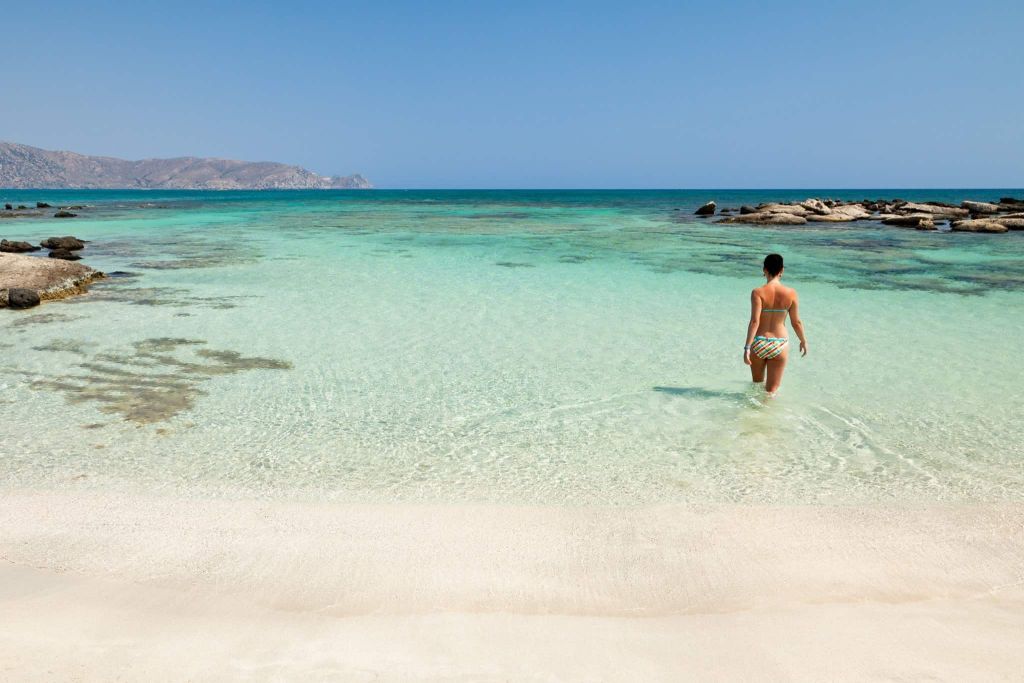 You might also enjoy these articles:
Ready for a beach holiday in Greece?
CONTACT US TO HELP YOU PLAN AN AWESOME & SAFE trip
REACH OUT TO US AT +603 6286 6288