Picture a Hawaii beach and one usually thinks of a paradise on earth. This archipelago of eight main islands and 129 smaller islands is famous for its breath-taking coastline dotted with volcanoes and rich ancient culture that gave the hula dance, luaus and poke bowels to the world.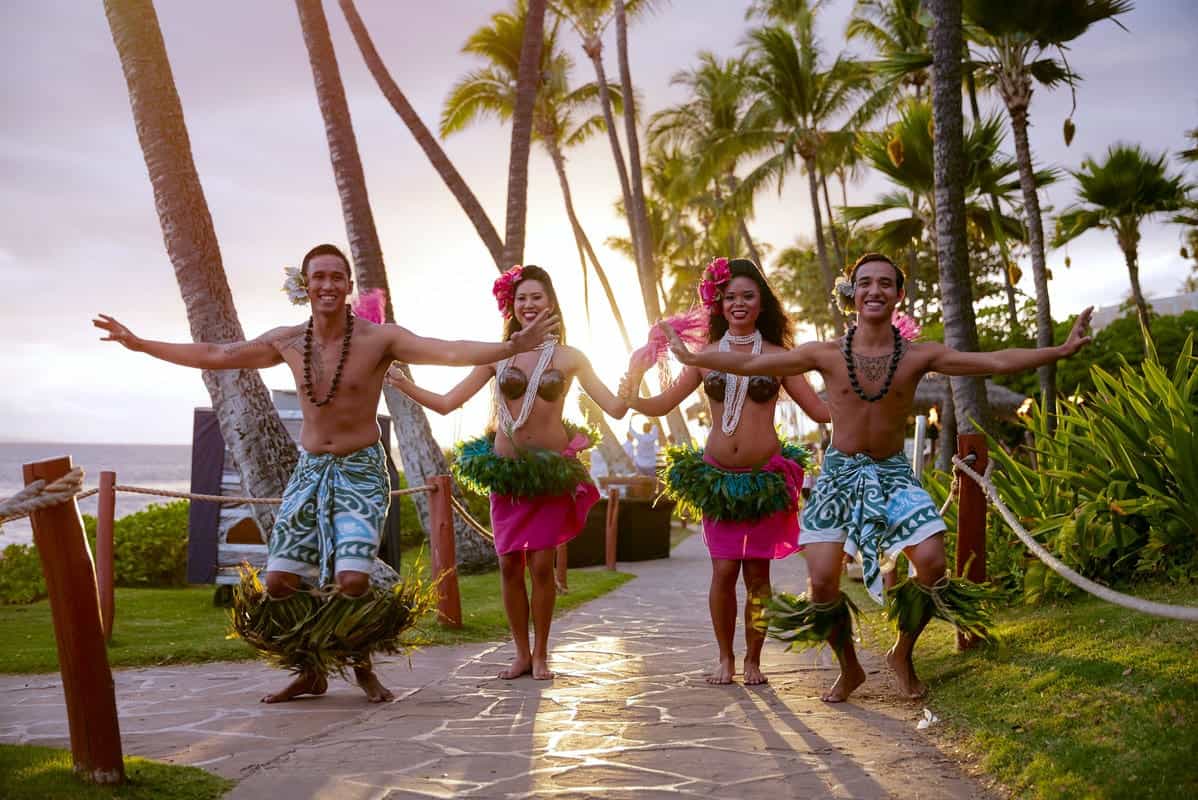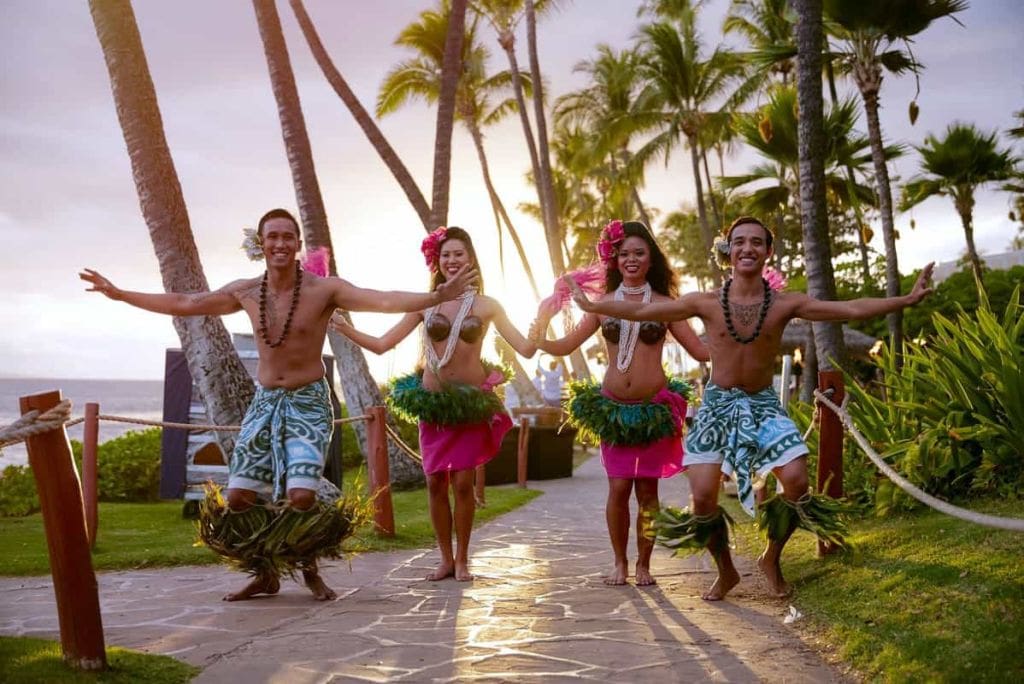 Why you should make Hawaii travel plans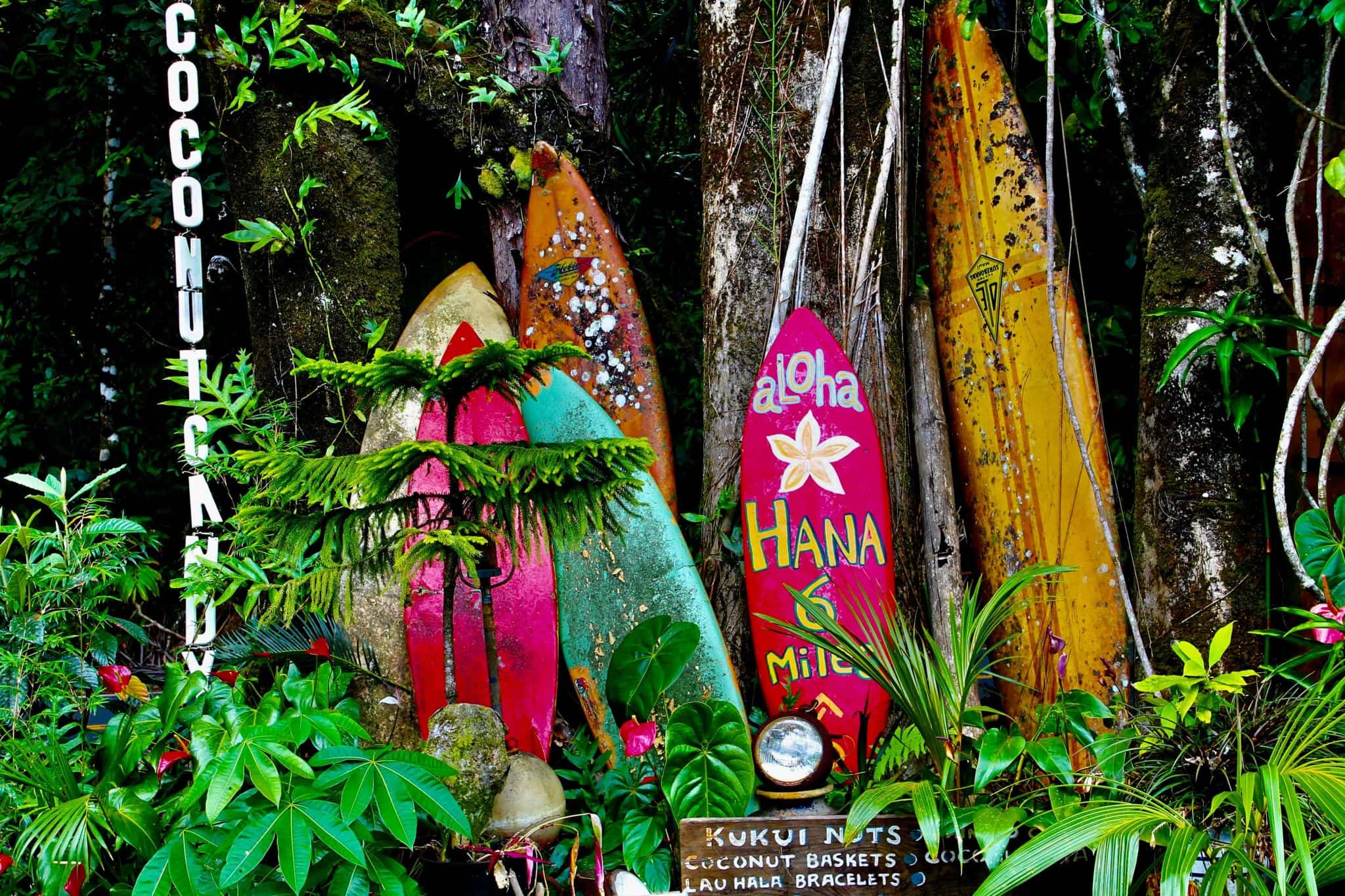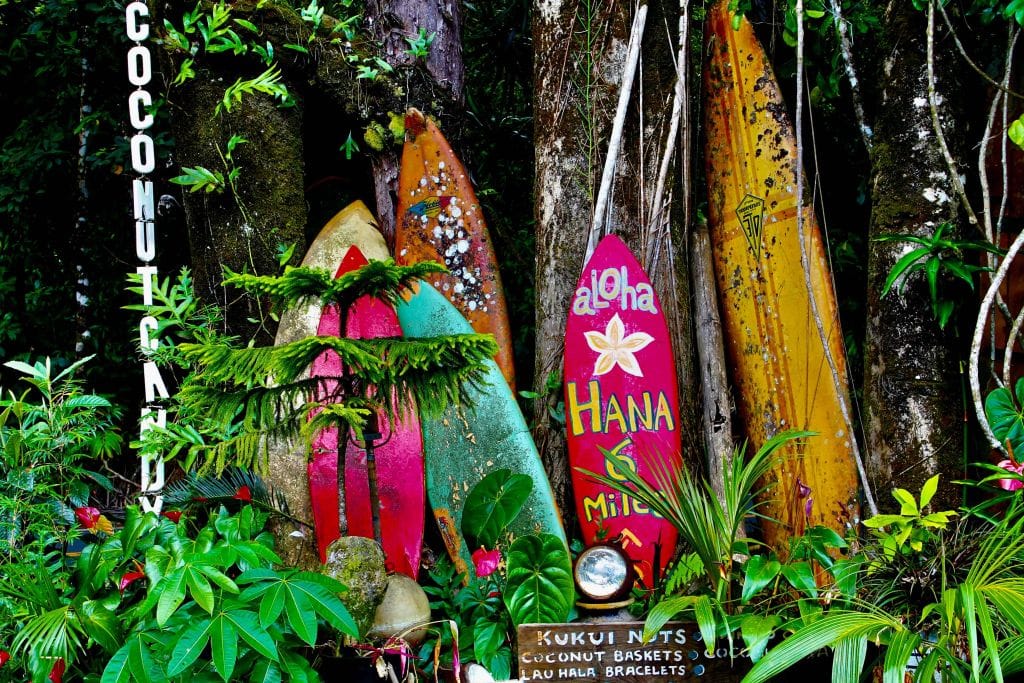 Hawaii travel is on just about everyone's bucket list with its scenery, awe-inspiring waterfalls and volcanoes, extraordinary aloha spirit as well as exciting events and adventures for every type of adventurer. Hawaii is a romantic getaway, a water sports paradise and a cultural hotspot with small-town charm and world-class food.
Hawaii experiences four seasons in a year but the weather is never unpleasant even if it rains (showers tend to be short). Hawaii is a sun-kissed state but there may be an evening chill, which can dip along the beach. All that you need to be comfortable with is a sweater or a light coat.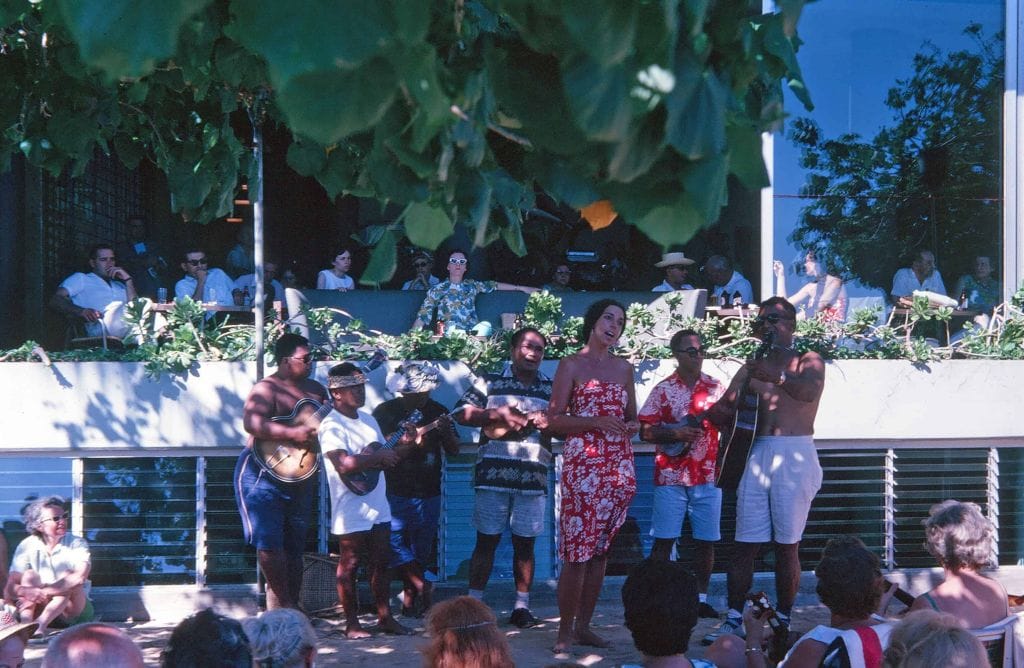 Tourists discover fairly quickly that the Hawaiian people are passionate about their history and culture. Regardless of which month you visit, there will be festivals, events or activities that celebrate Hawaiian history and traditions. The coronavirus has changed things a little. Much like the rest of the world, you must check if certain events, especially popular annual ones, have been cancelled.
Places to visit in Hawaii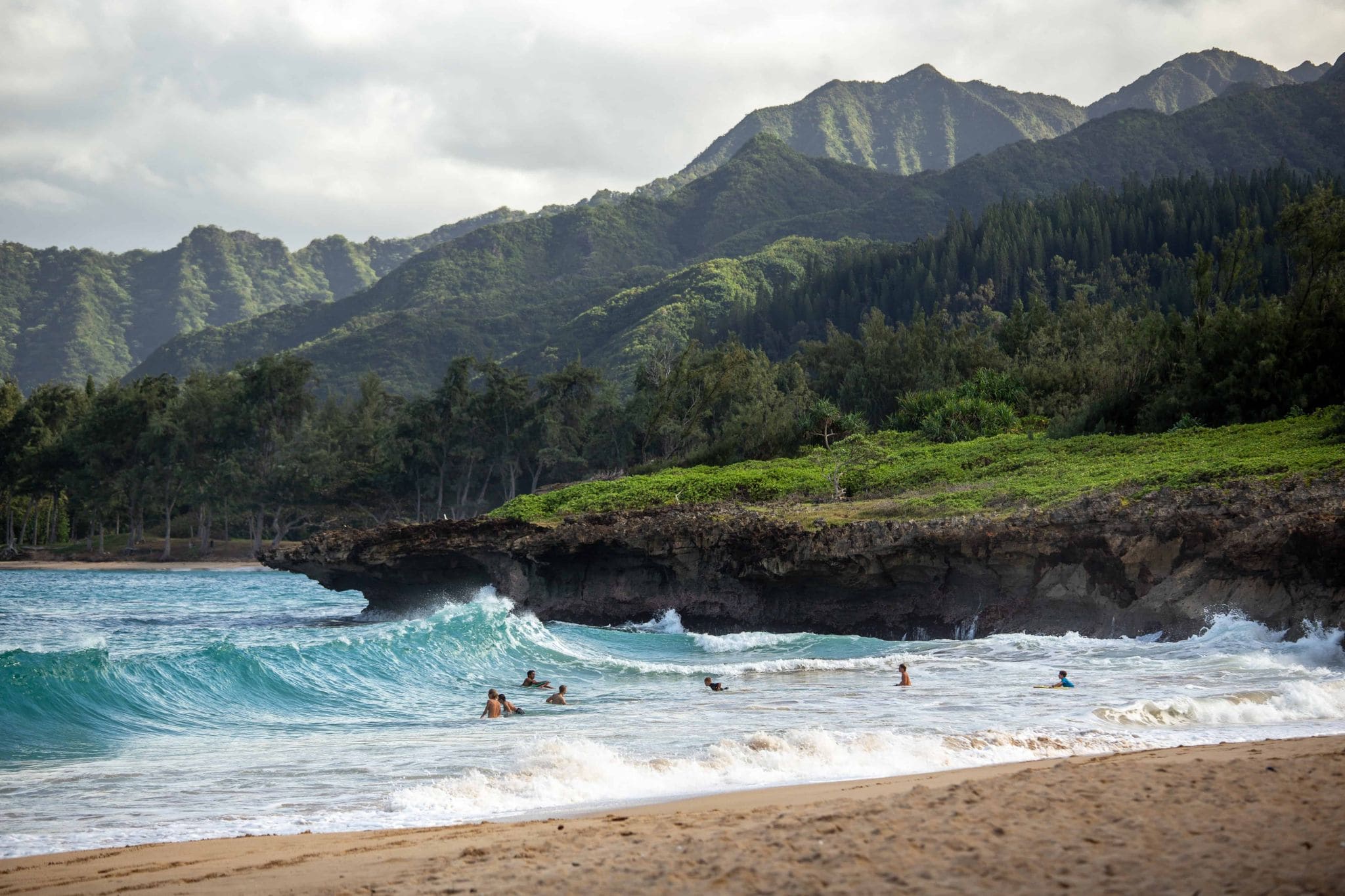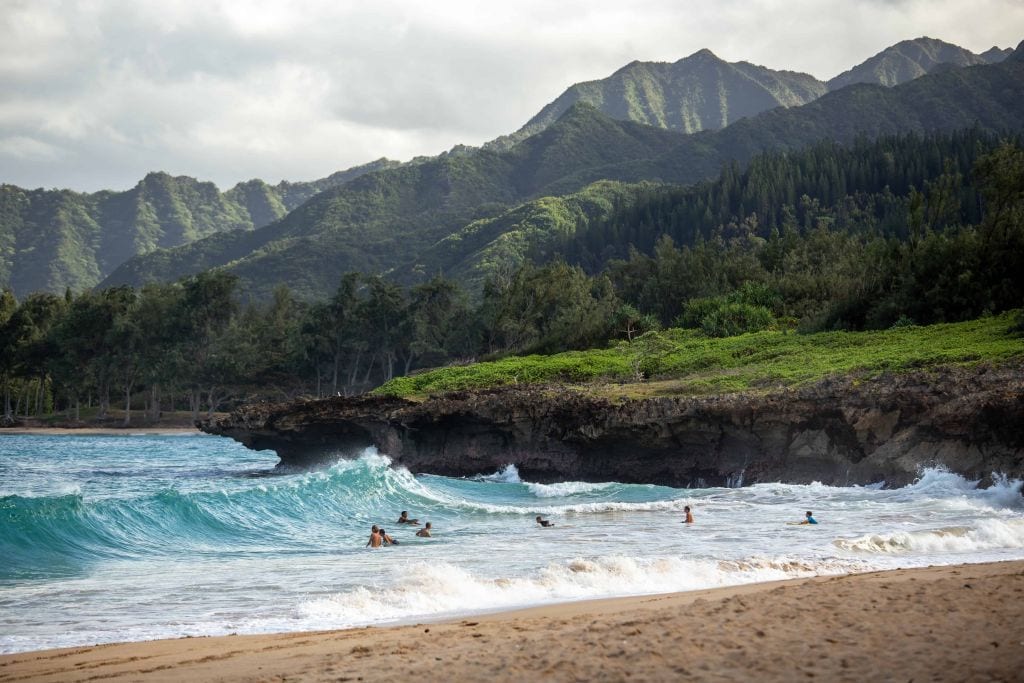 Places to visit in Hawaii very much depends on your preferred activity. The iconic Hawaii beach comes in every size, shape and colour. You can plan a multi-island itinerary and spend each day on a different island.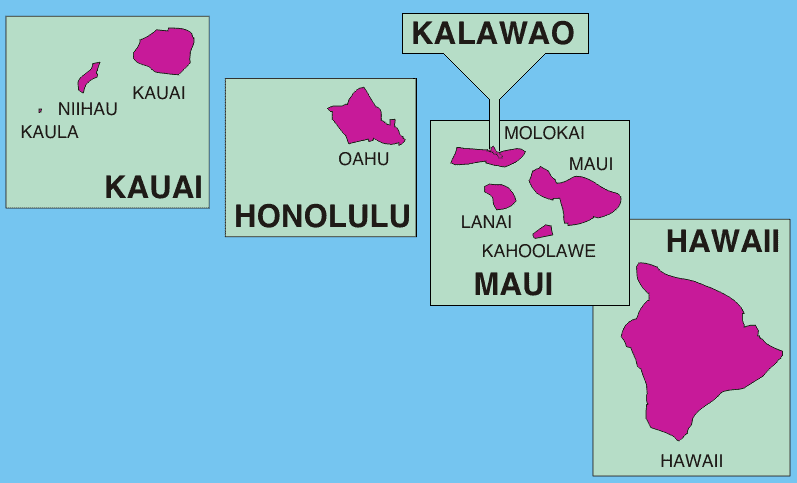 Oahu, home to the world-renowned Waikiki Beach, is often said to have golden sand and the best surfing. Locals recommend Maui and the Big Island for snorkelling where snorkelers are largely protected from the surf and trade winds.
Kauai's North Shore beach is another well-known beach and surfing destination.  Kauai is also known as the Garden Island. The lush tropical forests here have been featured in films such as Jurassic Park.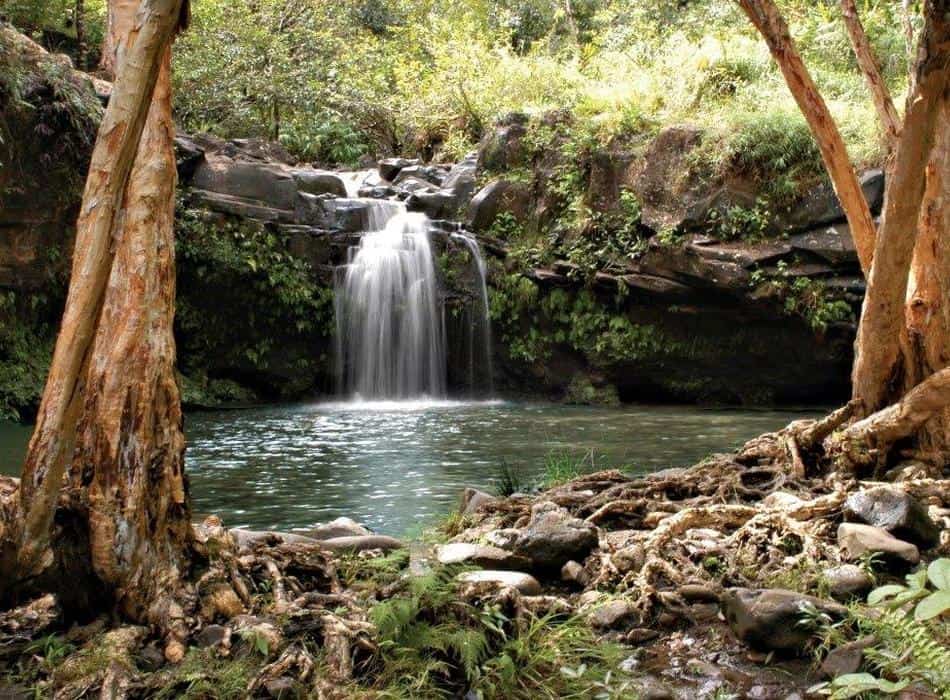 Hikers can head to the Hawaii Volcanoes National Park, in the Big Island, to visit the world's most active volcano – Kilauea. Haleakala, one of the world's largest dormant volcanoes, is located at Haleakala National Park in Maui. As with most things in Hawaii, hiking is excellent year-round.
Fishing is another activity that can be done year-round, as different species of fish will bite at different times of the year. At night, you can head to Mauna Kea for stargazing but this is probably best done in the summer when there is less rain. See below for the summer months in Hawaii.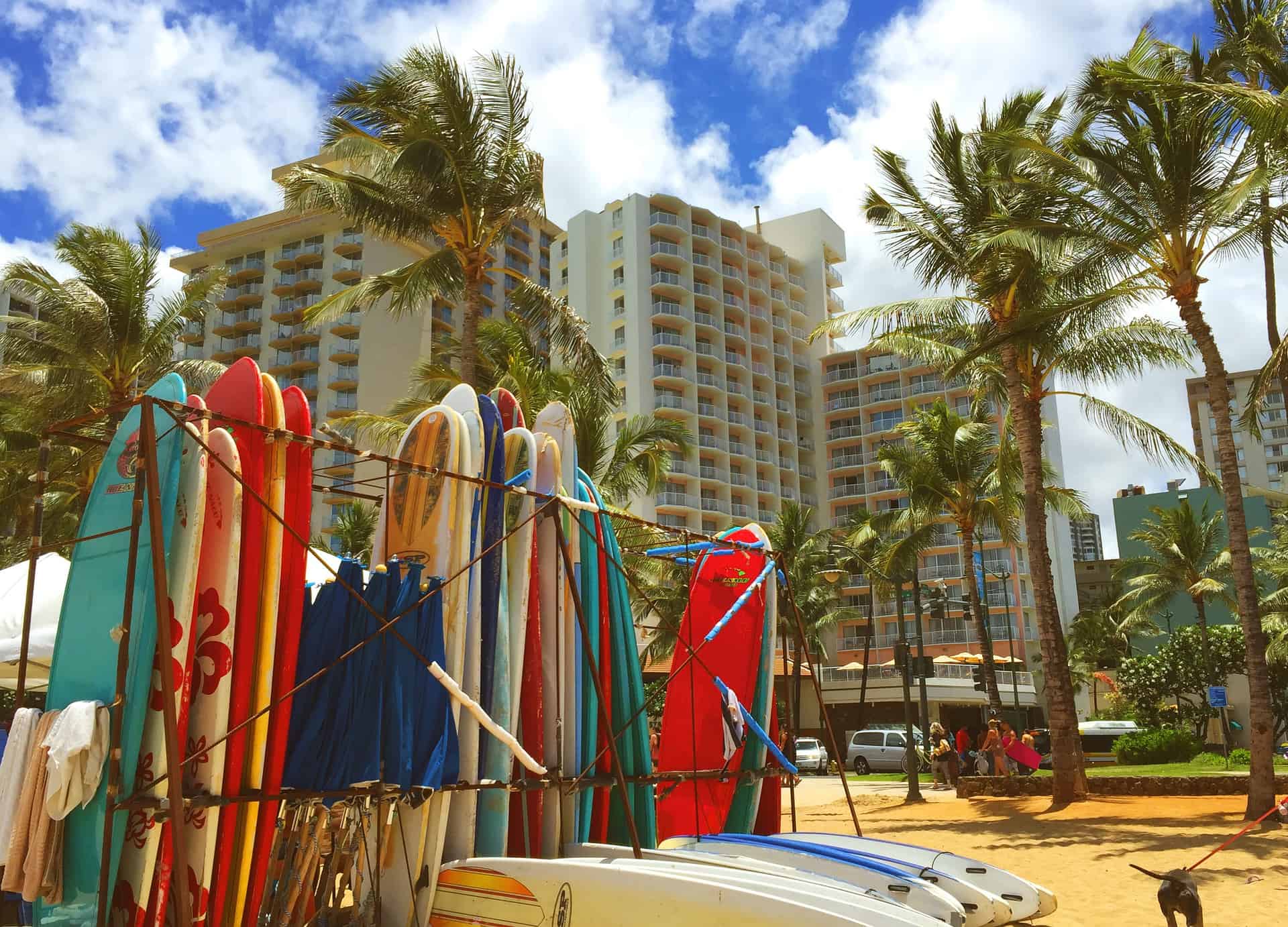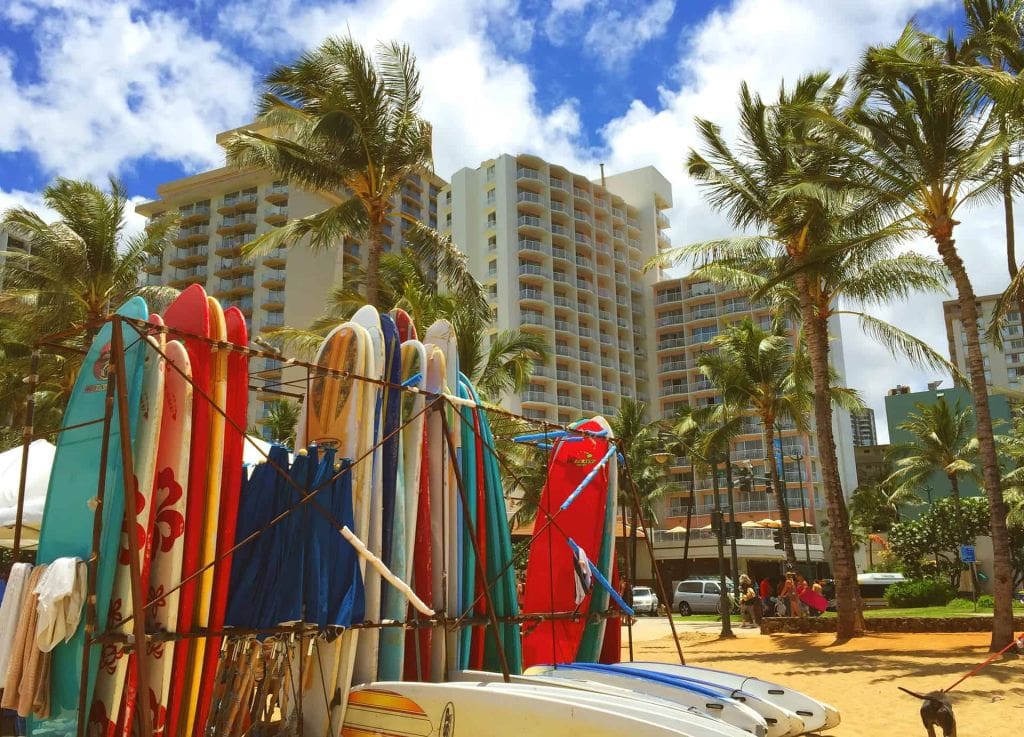 Hawaii Travel Vaccinations
Hawaiians celebrate their values of kuleana (responsibility) and malama (care). Visitors are asked to join local efforts to keep Hawaii safe.
All vaccinated international travellers and authorities accept Covid-19 vaccinates listed on WHO's emergency list. This means that those that have been immunised with vaccines from China, such as Sinovac, are recognised as fully vaccinated.
Non-U.S. citizens travelling directly to Hawaii must present a vaccination record and a negative COVID-19 test result (NAAT or antigen) within one day of boarding a flight to the U.S. The airlines will screen passengers prior to their departure to the US.
Go here for more information on Hawaii's travel vaccinations requirements.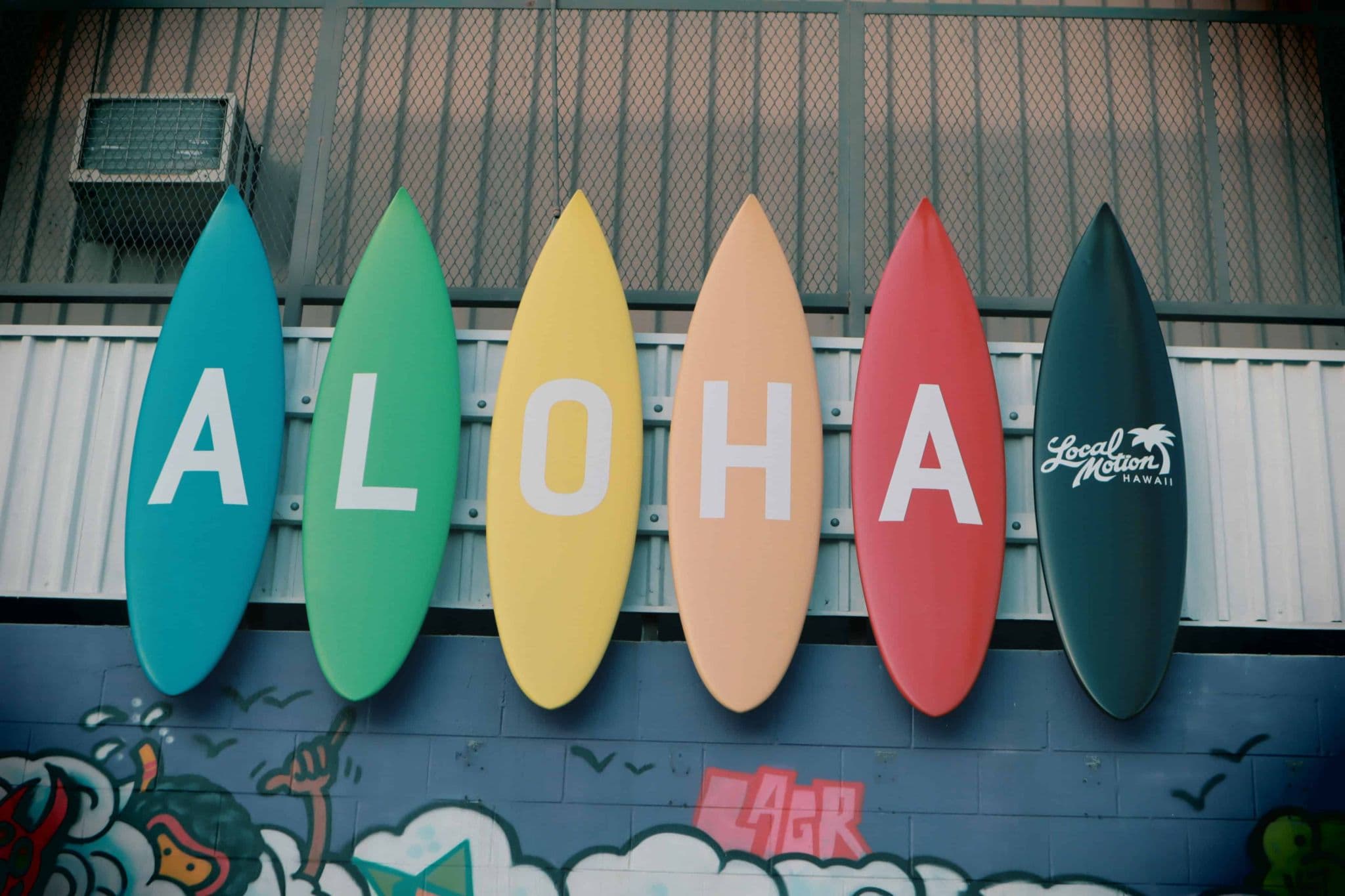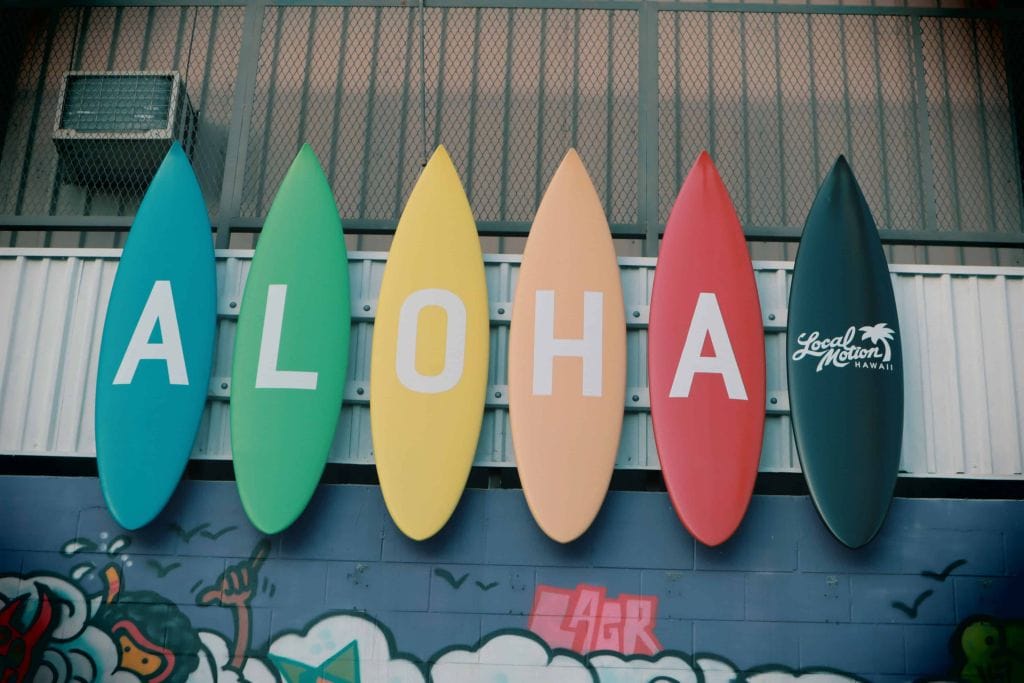 The Best Season to Visit Hawaii
As a top travel destination, Hawaii tends to see a lot of visitors. Quieter months for those that want to avoid crowds are April to May and September to November. Here is a list of events planned for 2022 but as mentioned, some larger events may be cancelled because of Covid-19 social distancing measures.
January in Hawaii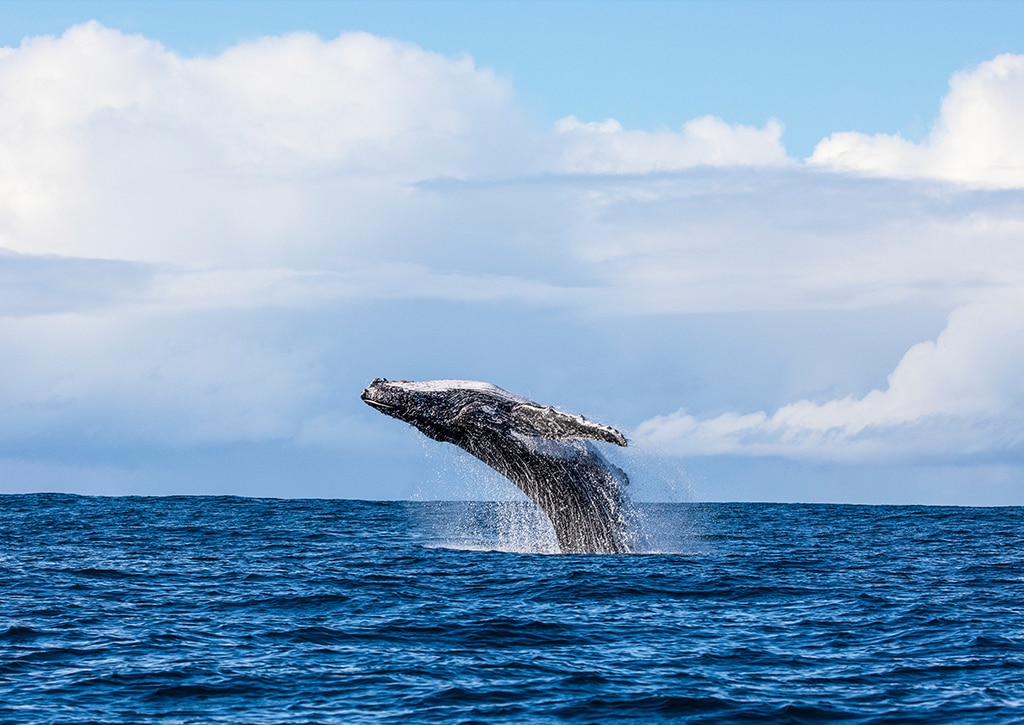 January is a wet month in Hawaii. But, unlike in Malaysia, showers are sporadic and short. The sun is out and there are many tourists on their New Year holidays.  It is a great month for surfing but leaves the big swells to the experienced surfers.
Events/Things to do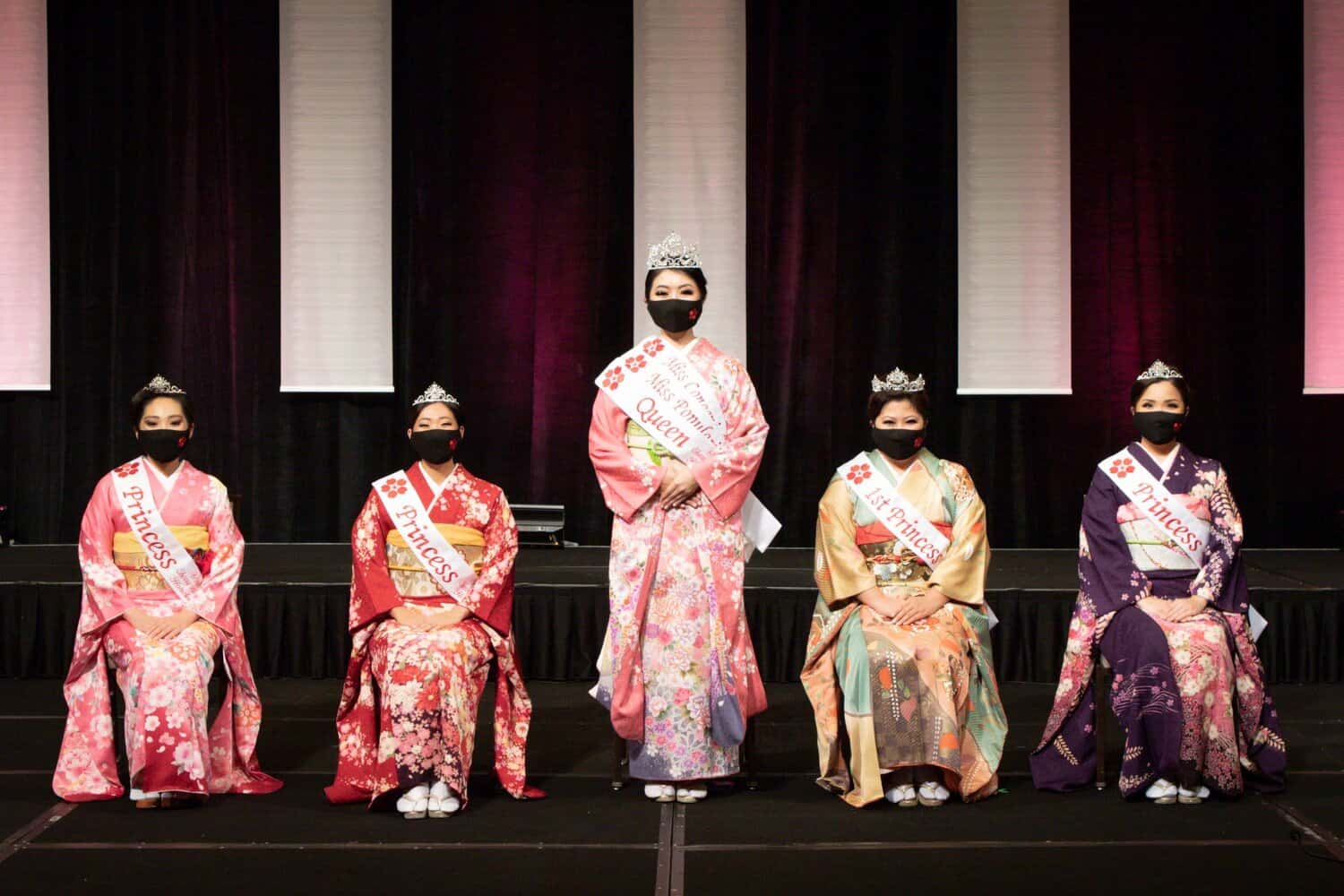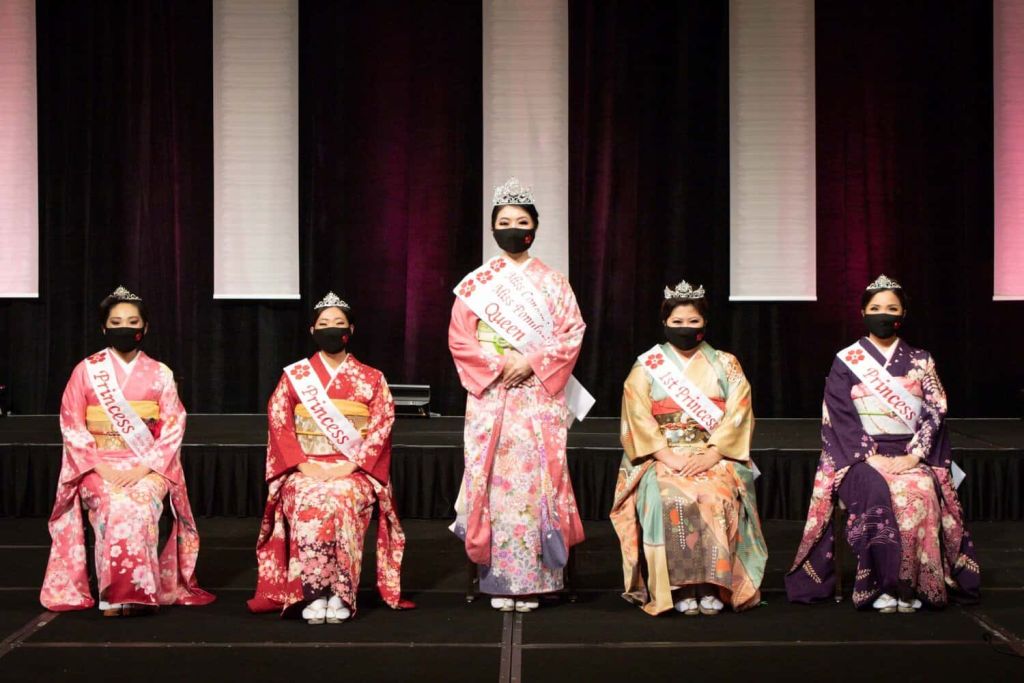 The Cherry Blossom Festival is one of the longest, continually running ethnic festivals in Hawaii. It celebrates the Japanese culture and traditions in Hawaii and includes a Cheery Blossom Queen event, Japanese arts and crafts, food, dance and music.
The best whale-watching months in Hawaii are January and February. You can spot migrating humpback whales around the islands.
Participate in Chinese New Year Celebrations during your Hawaii travel. Oahu hosts the most popular Chinese New Year festivities across Hawaii. Head over to the Chinatown Cultural Plaza to enjoy traditional lion and dragon dance, cultural entertainment and Chinese dishes.
February in Hawaii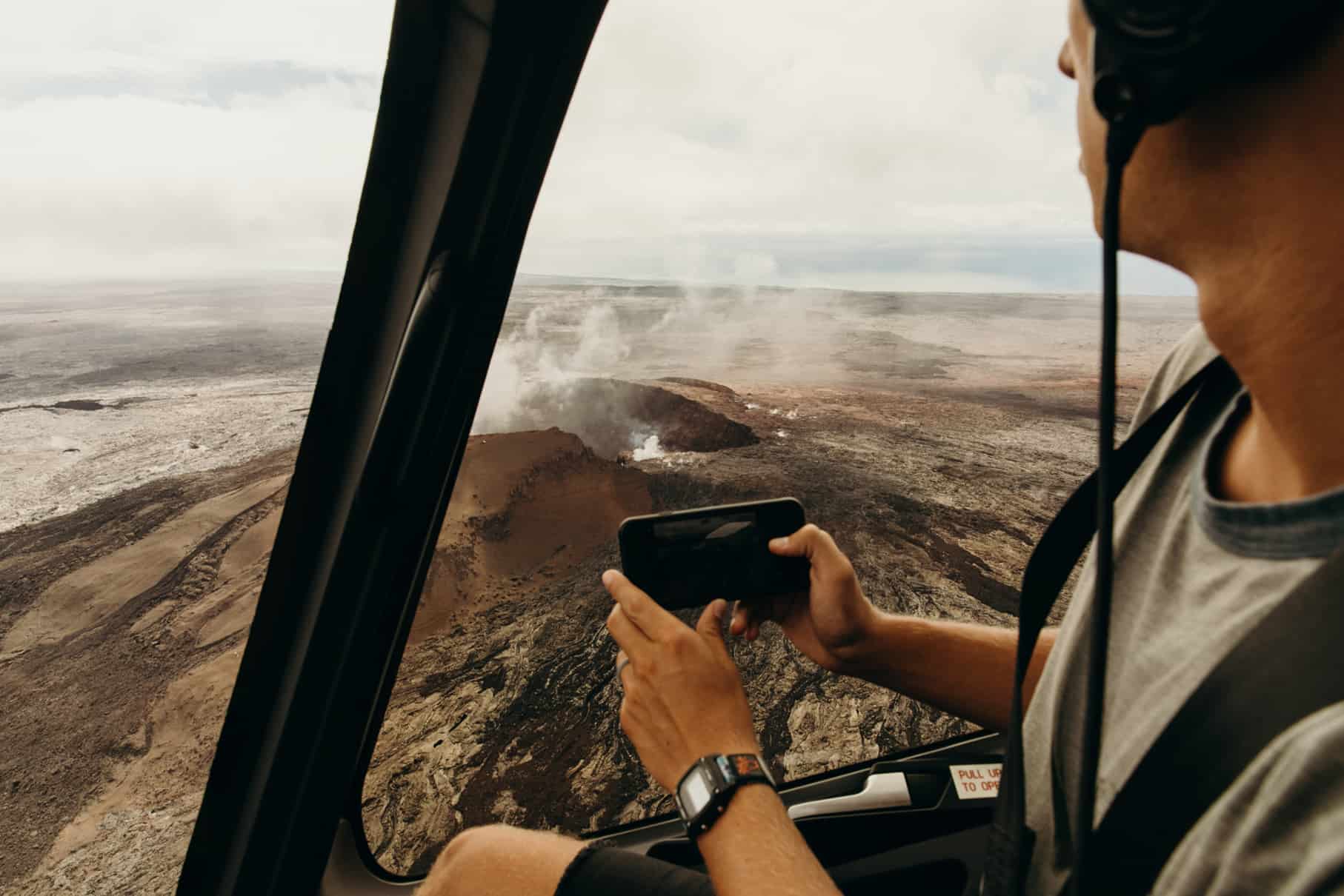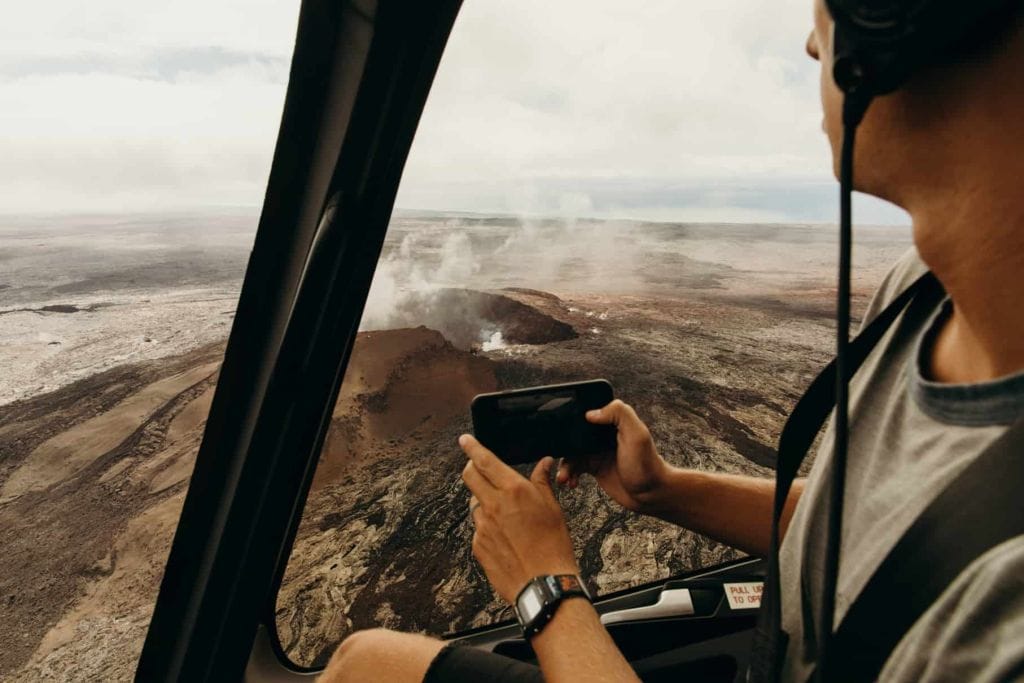 This is an ideal month to soak up the winter sun on a Hawaii beach. Showers are short and there is sunshine. Consider going on a helicopter ride to see the incredible volcanic scenery on different islands.
Events/Things to do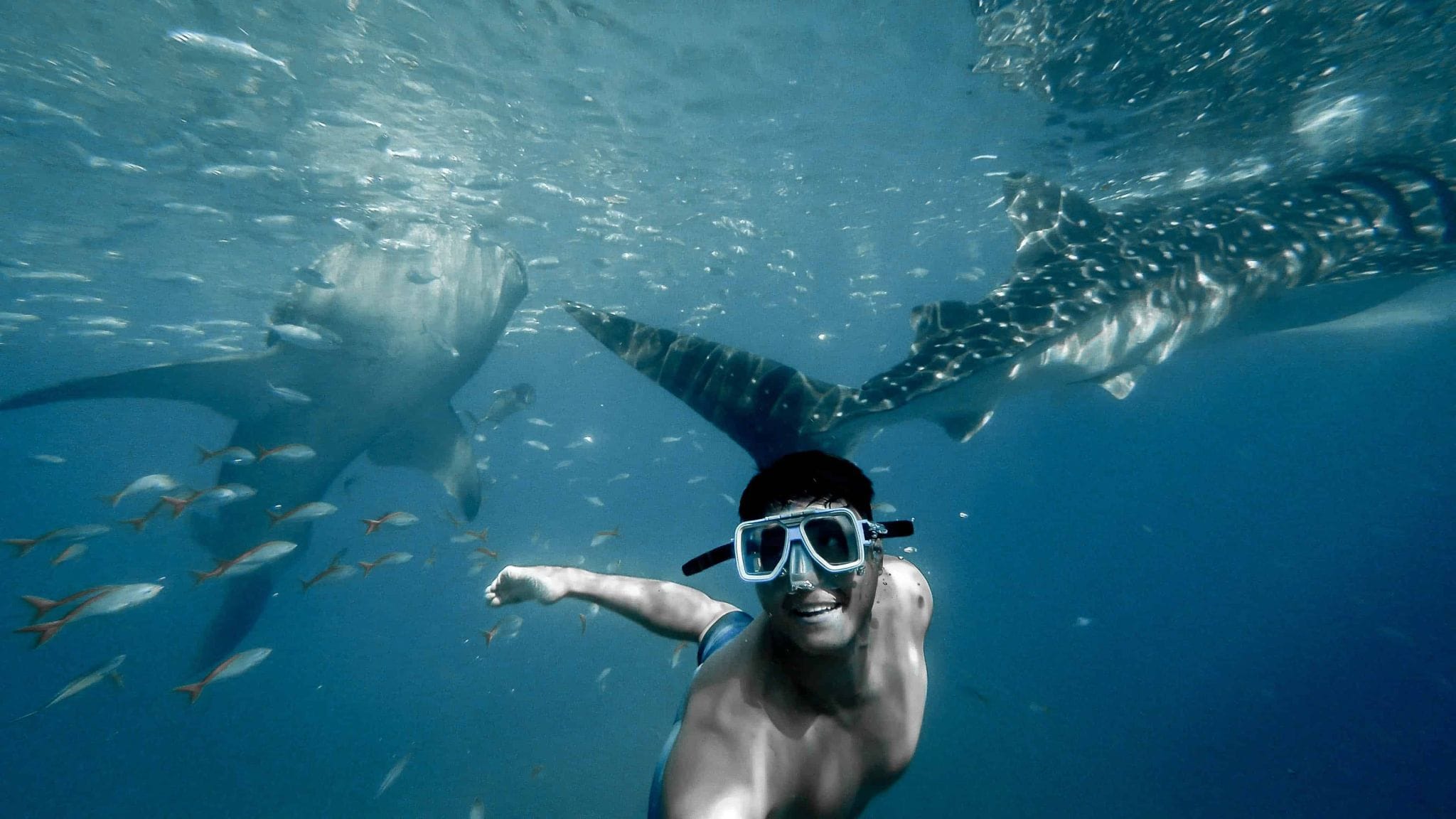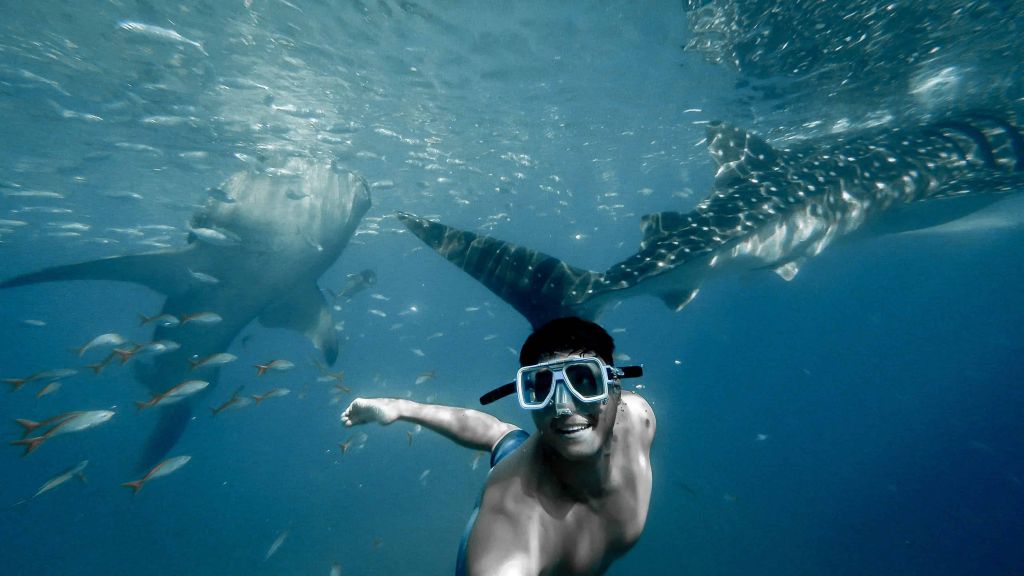 The Maui Whale Festival usually takes place in February to celebrate and inspire environmental stewardship among visitors and Maui residents. This festival usually consists of a run, a film festival, a webinar series, an artisan craft fair and other activities.
It snows in Hawaii but only on the mountain peaks of the Big Island and Maui. Mauna Kea is frequently blanketed with a layer of snow during this month. You can enjoy skiing and snowboarding or do as the locals and use a boogie board as a sled.
March in Hawaii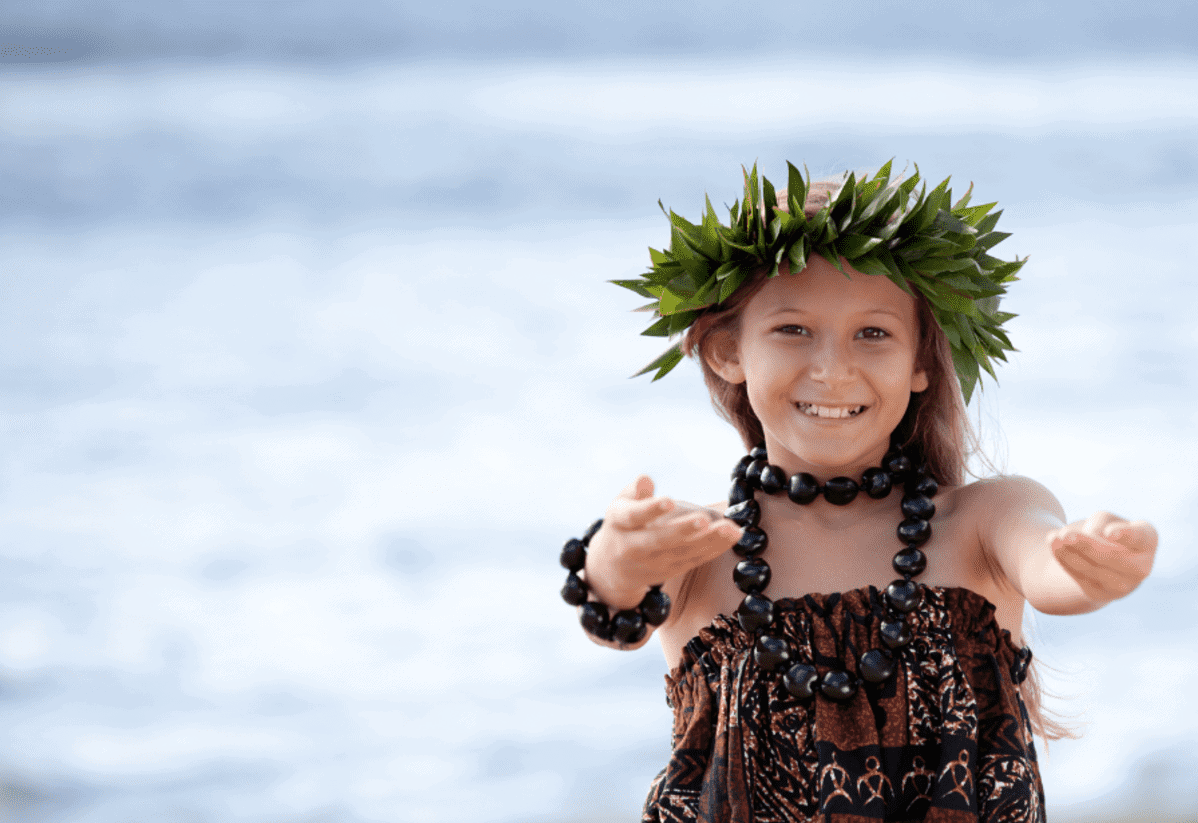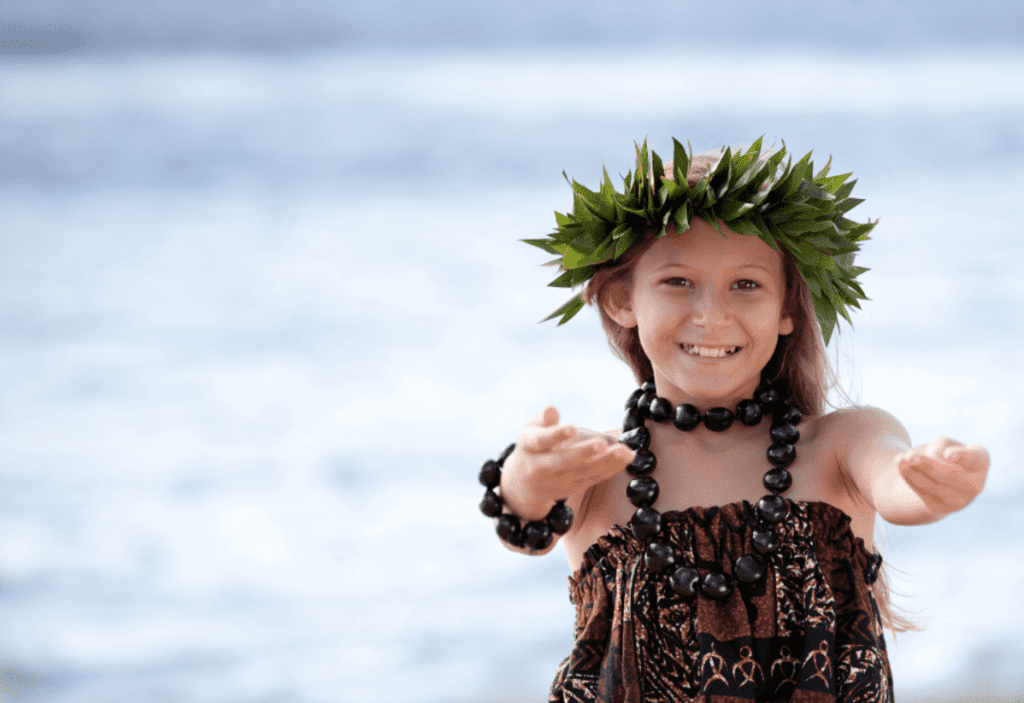 March offers sun-filled days for the perfect day on a Hawaii beach and cool nights for romantic walks. March is a popular month for tourists. That said, it is still possible to avoid large crowds.
Events/Things to do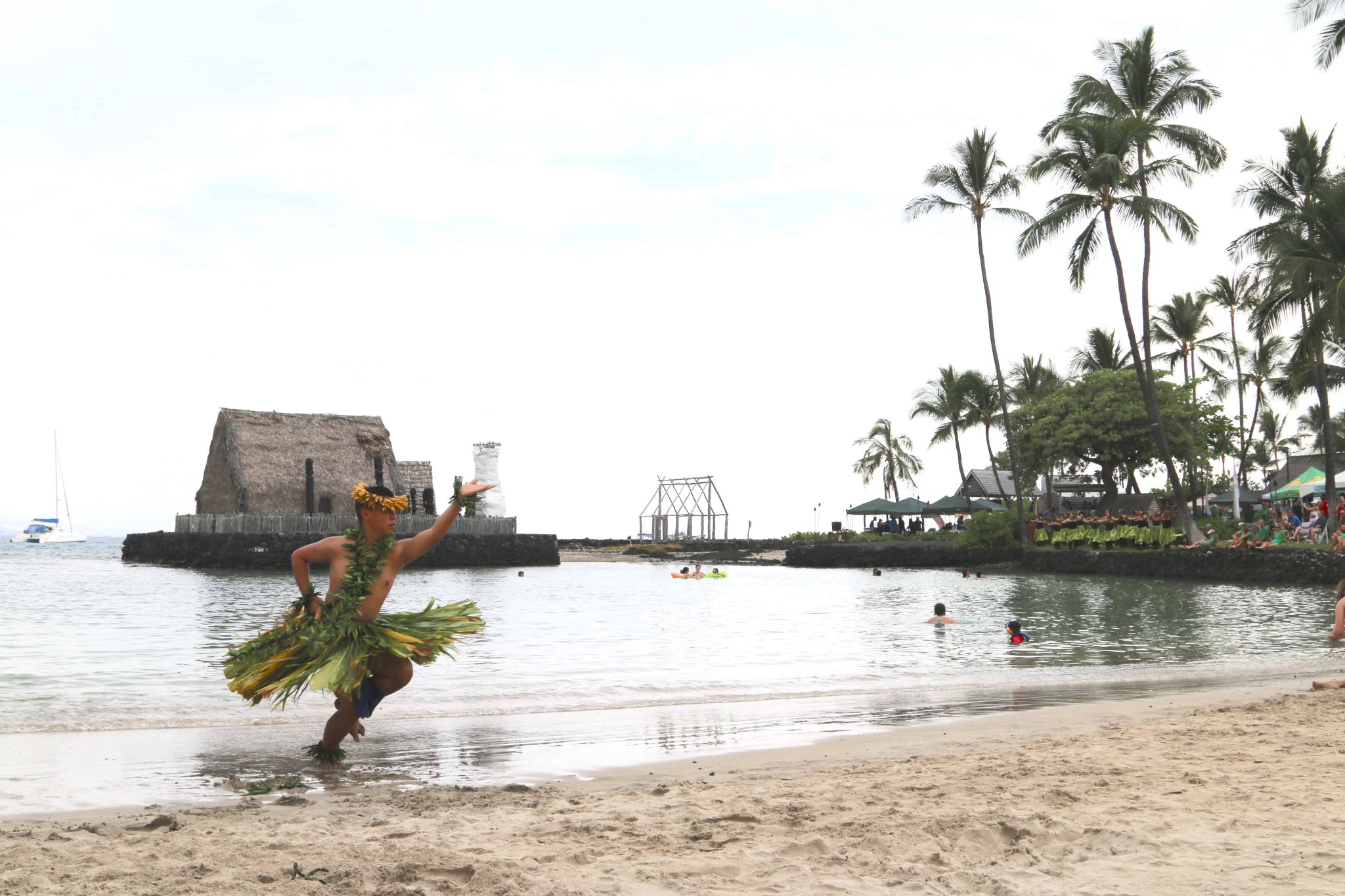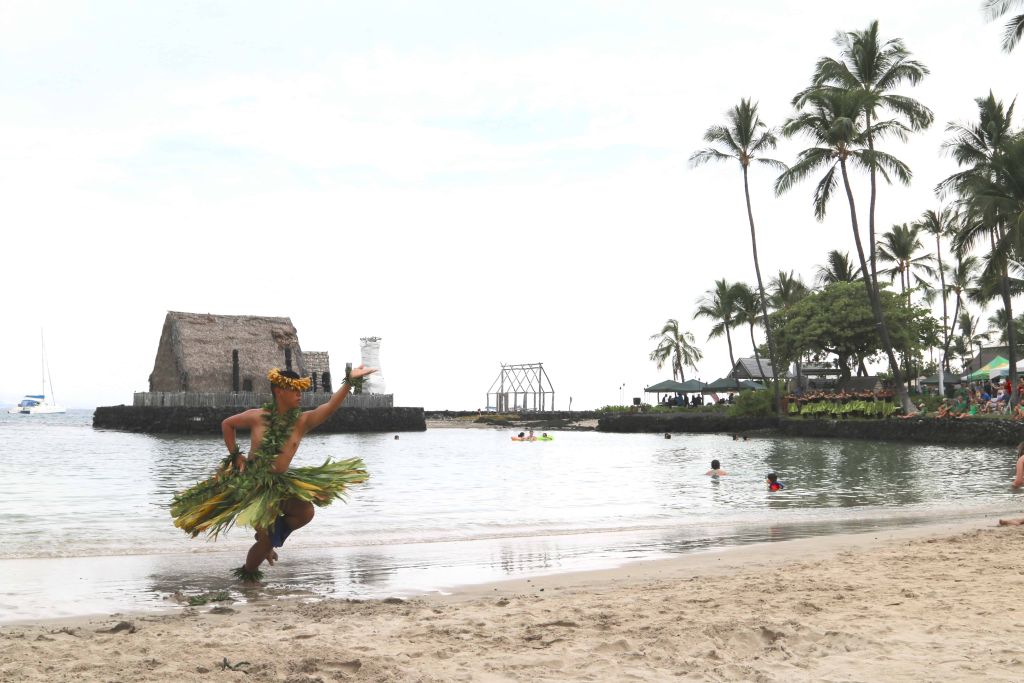 The 2022 Kona Brewers Festival takes place on 13 March at the Kona Beach Hotel. This scaled-down version has been organised with authorities to make it safe for guests. Local brewers and island chefs are the stars of this event.
March is the end of the humpback whale mating season. You can get an up-close-and-personal look at these gentle giants around Maui, Big Island, Lanai, and Molokai.
April in Hawaii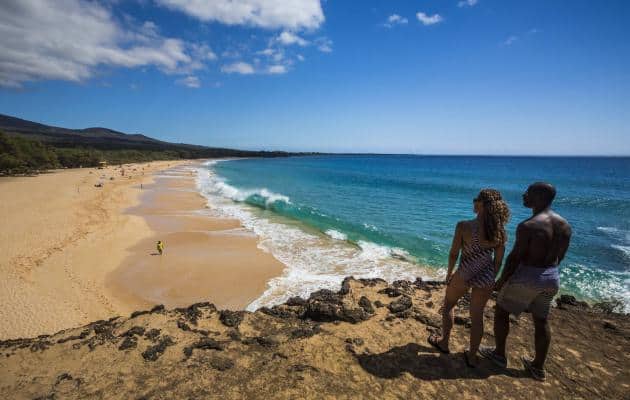 Hawaii enjoys spring weather in April. This is a quiet month with few travellers except during the last week of the month when a large influx of Japanese tourists can be expected. With fewer tourists,  hotel rates and local inter airfares are usually cheaper.
Events/Things to do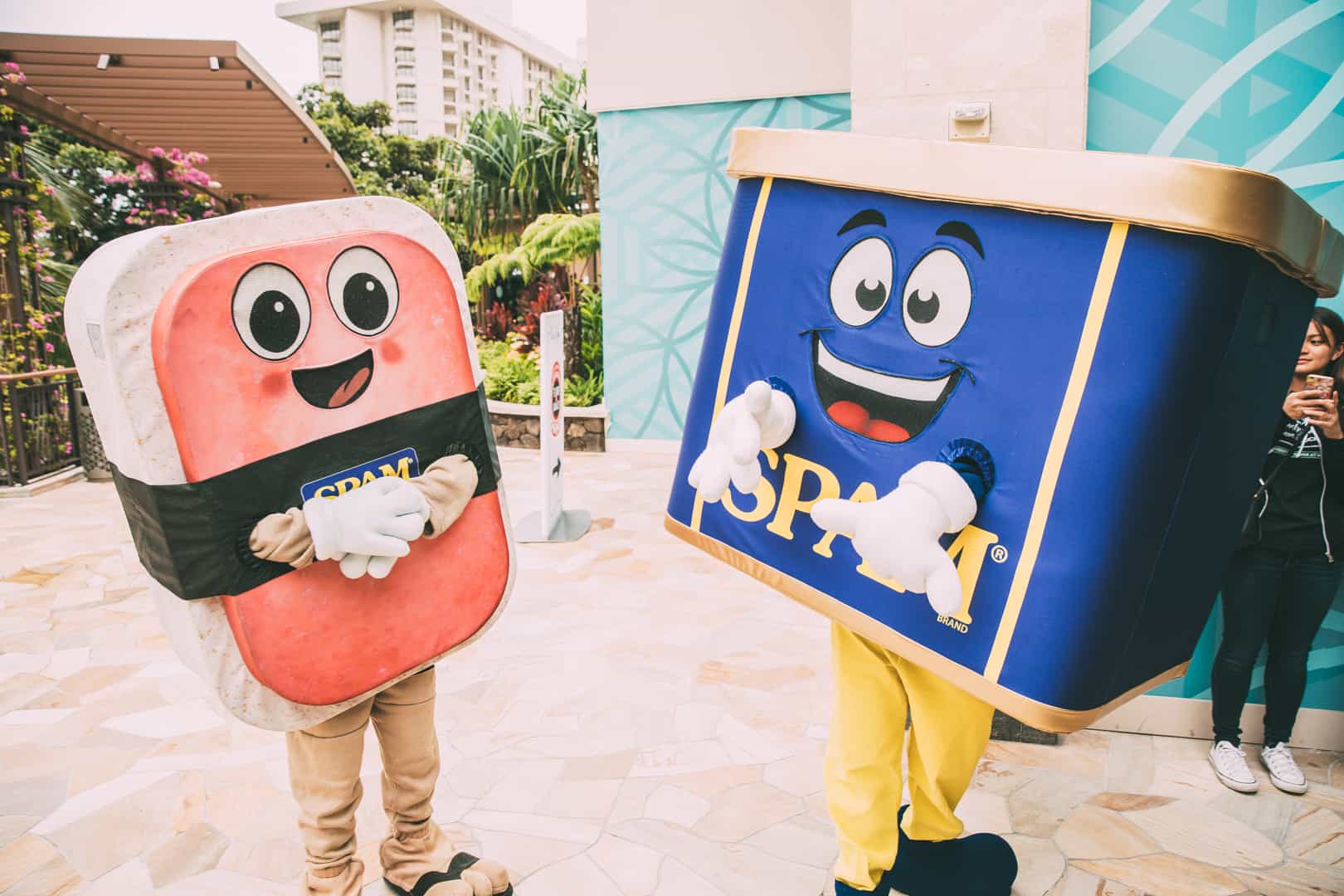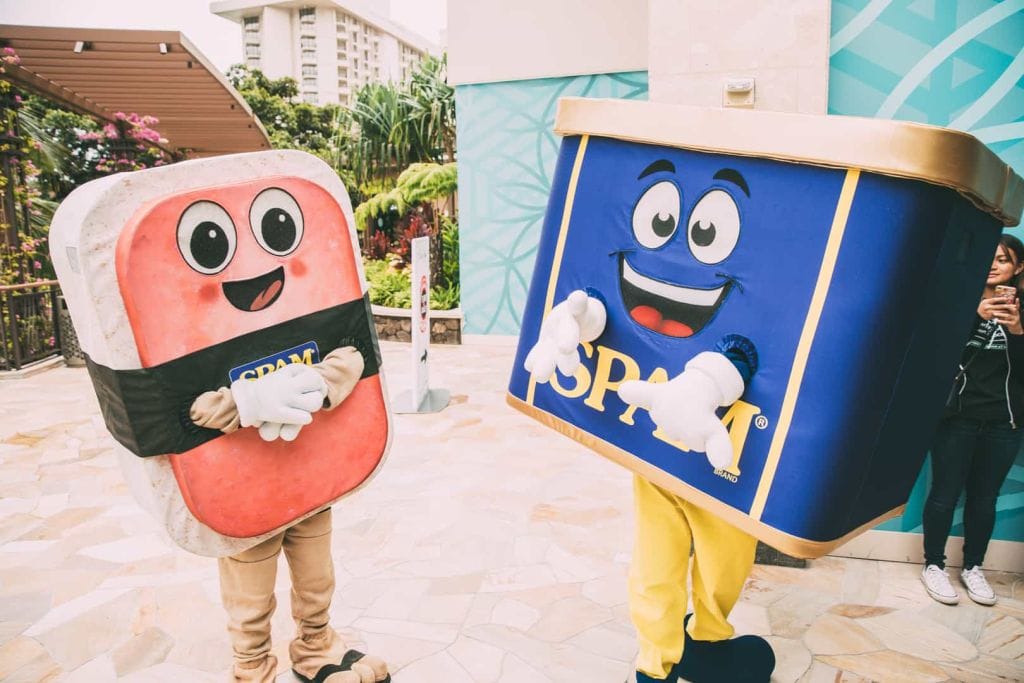 You can catch the 'Waikiki Spam Jam,' currently scheduled for April 23 in Oahu. This is a top food festival, held every year, which features spam. Expect a spam-tastic gastronomical experience with this well-loved can food.
The Merrie Monarch Festival, a prestigious hula festival, takes place in April. The event is scheduled this year but public tickets are not sold.
May in Hawaii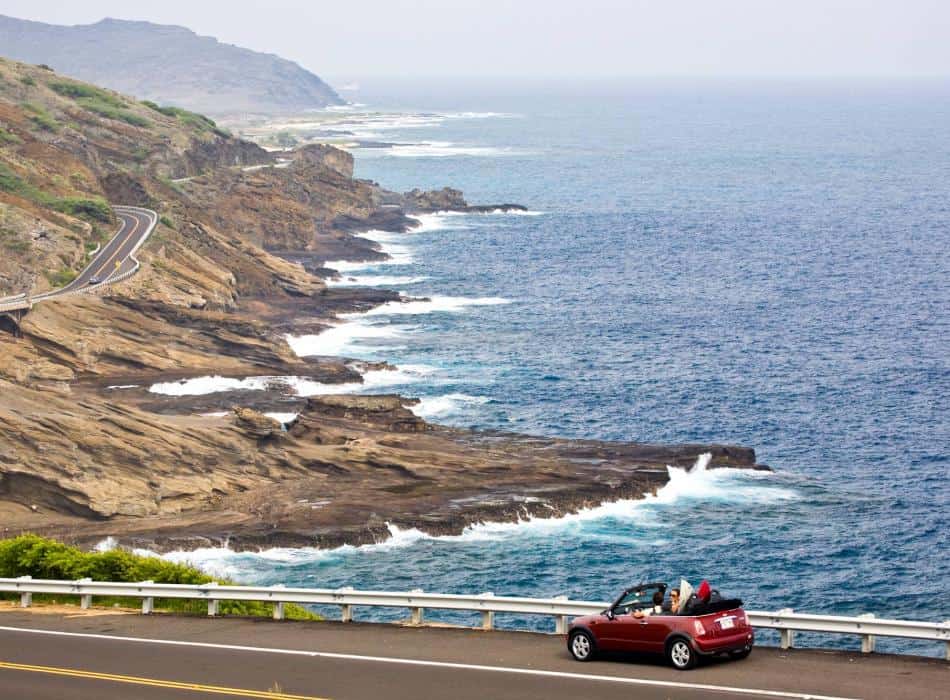 The islands are usually the quietest in May. The weather is great and hotel rates and flight rates are good. Many say this is the best time to explore paradise in picture-perfect spring.
Events/Things to do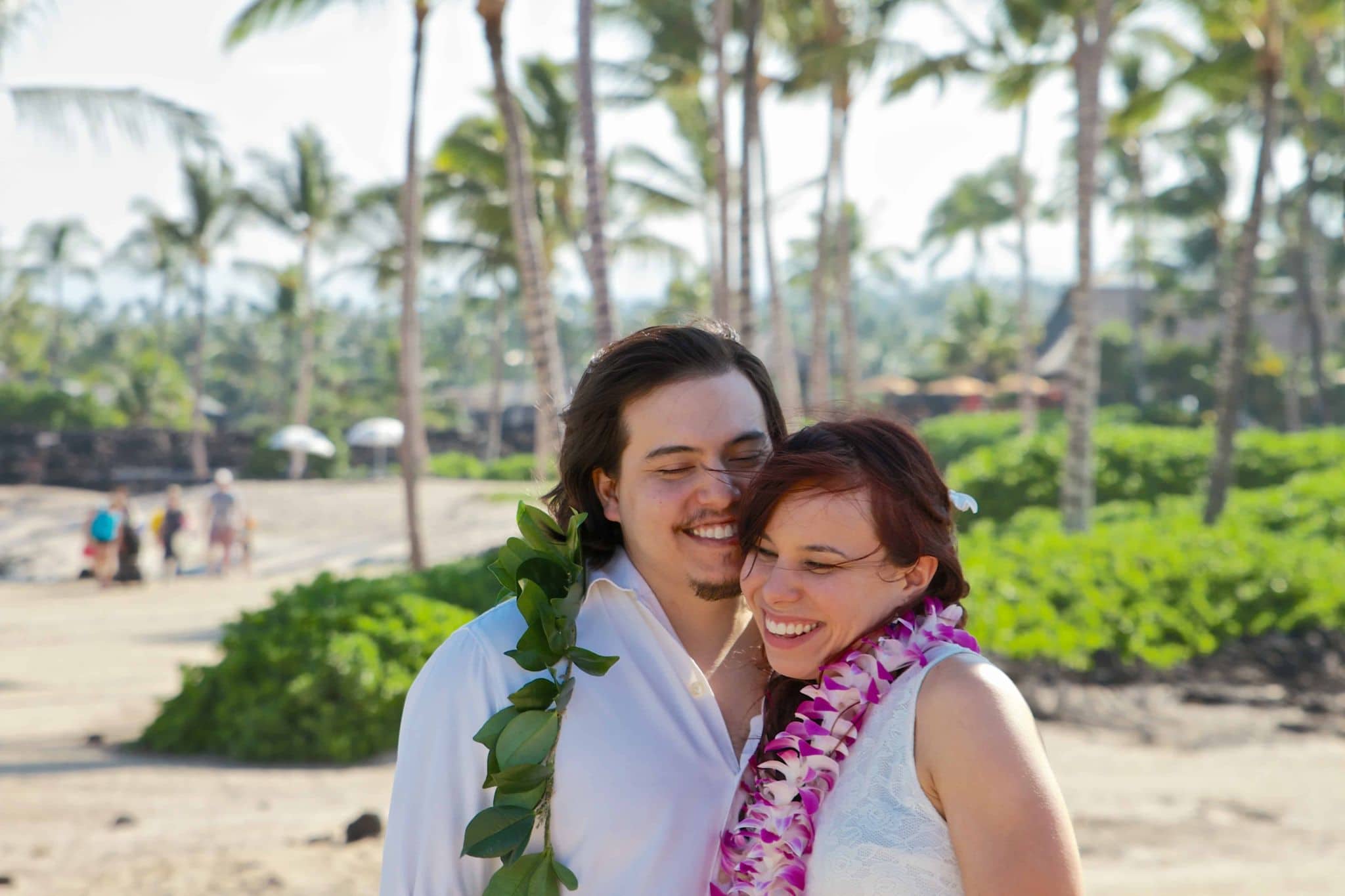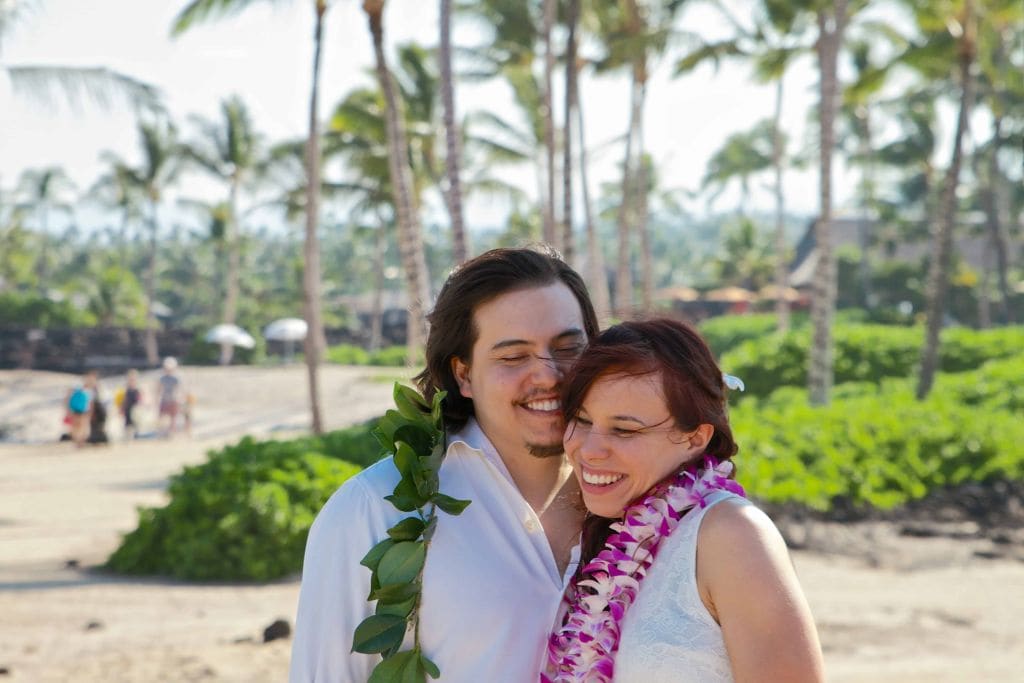 Lei Day takes place on May 1. This state-wide celebration offers a chance to experience the Hawaiian culture. Each island has its celebrations from lei-making competitions to hula dancing and luaus (traditional Hawaiian party or feast that is usually accompanied by entertainment). Join the locals in aloha shirts or mu'umu'u dresses and take pictures with the prize-winning lei of the year.
June in Hawaii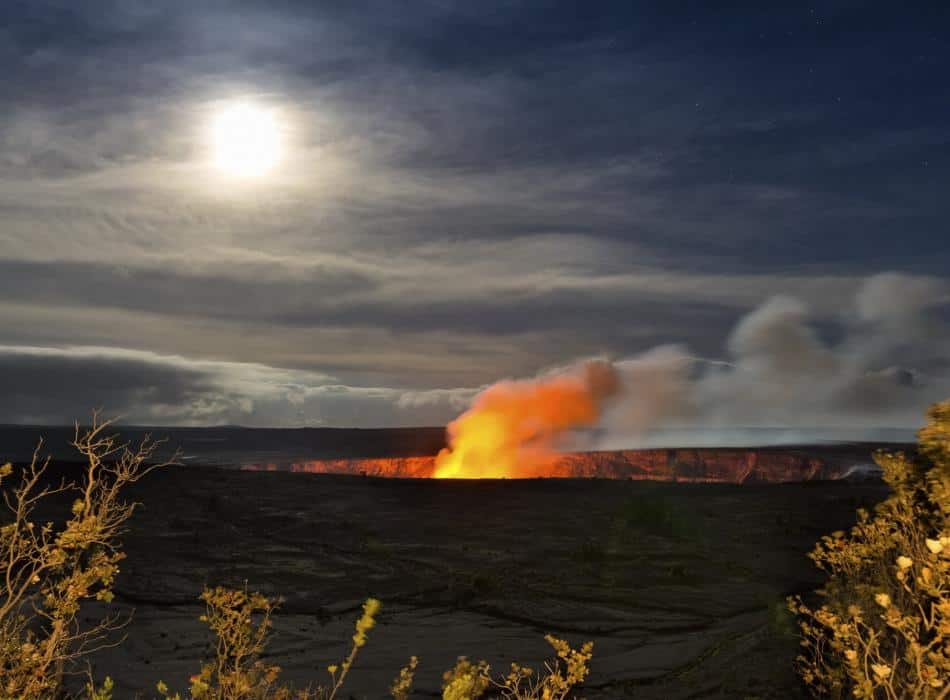 Hawaii in June sees the least rain. You can enjoy romantic evening walks on the beach and the ocean is warm, welcoming. There are tourists going around but it's not quite the peak season yet.
Events/Things to do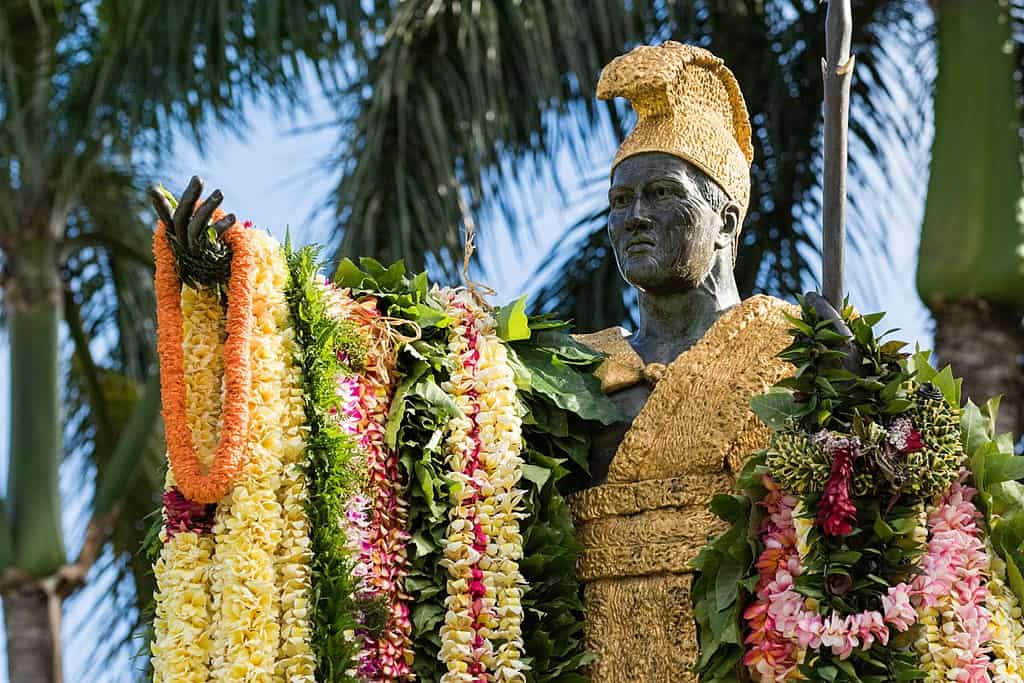 King Kamehameha Day, June 11, is a state holiday with events throughout the islands. Visitors get a true taste of the Hawaiian culture. One of the most celebrated events is the draping of the lei ceremony at Aliʻiolani Hale in Honolulu. A massive traditional lei rope is hung on the massive statue of King Kamehameha.
July in Hawaii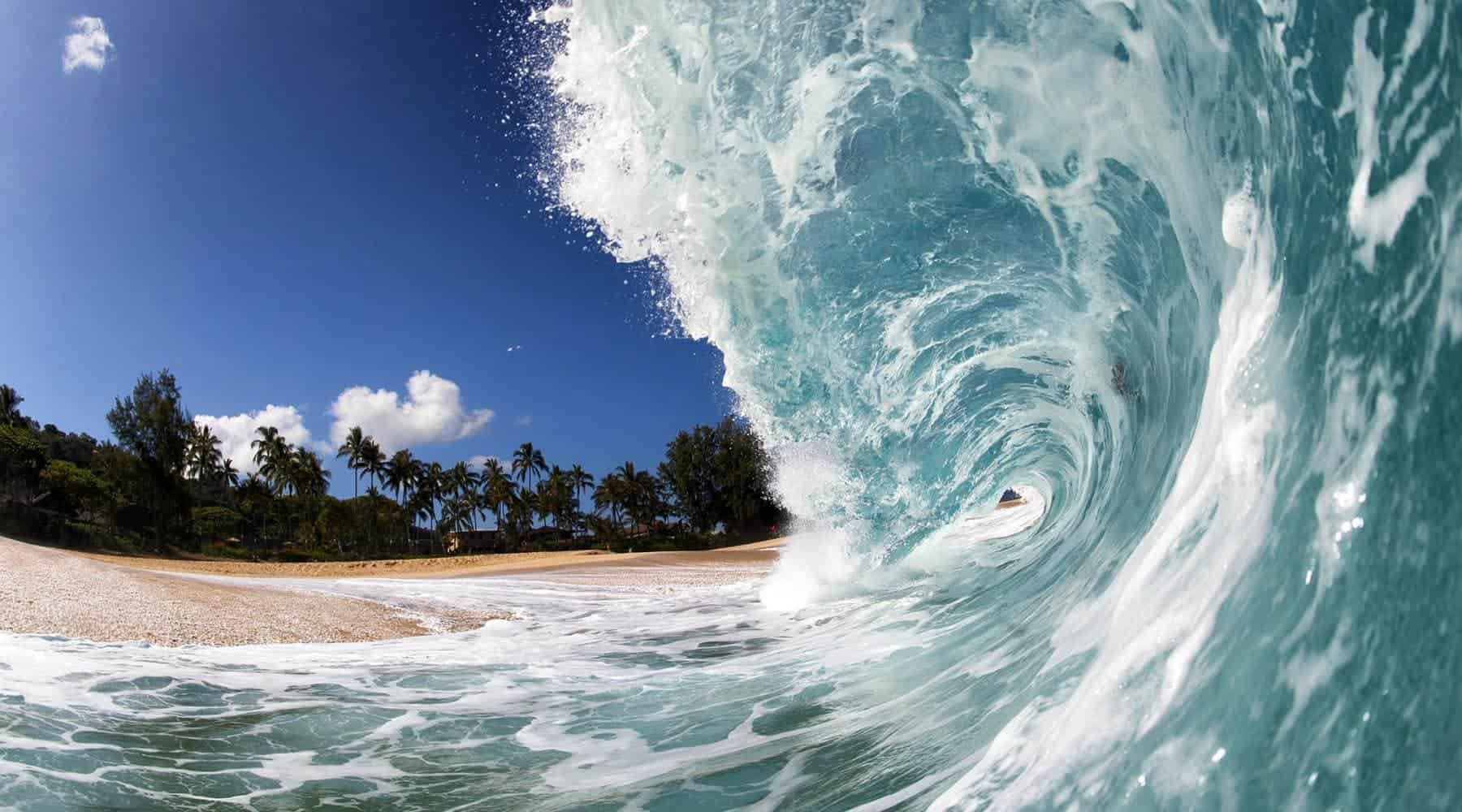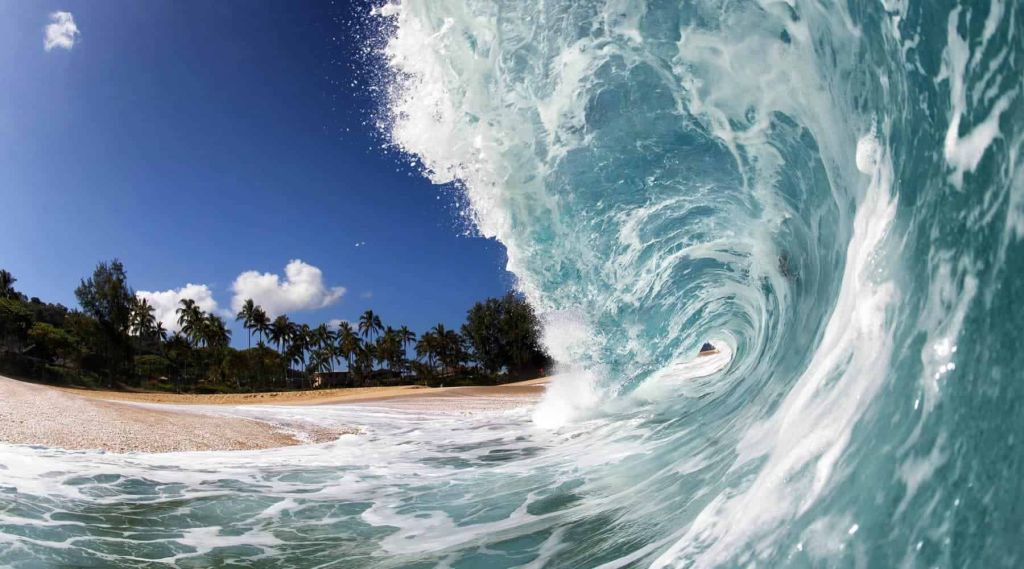 July might be a little more crowded and hotels tend to be more expensive than other months. But the weather is great. Surfing was born in Hawaii and is deeply intertwined with its history and culture. The surf will be less intense this month and the water is warmer.
Events/Things to do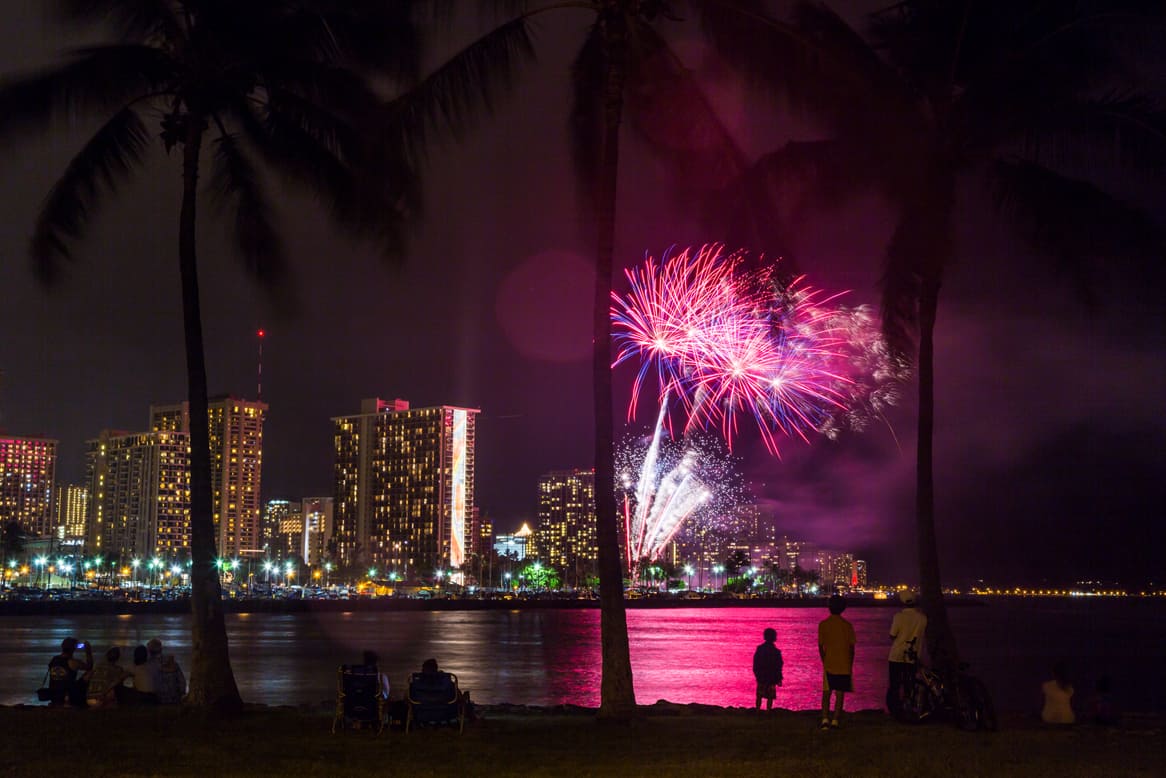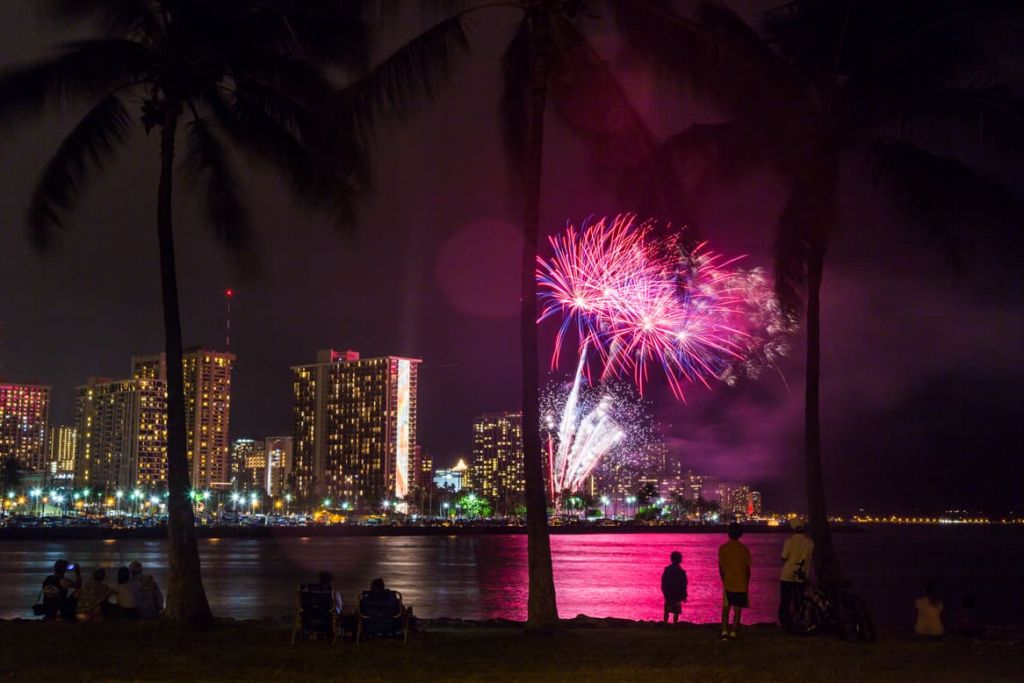 Hawaii is a popular destination on Independence Day (July 4) because of its spectacular events and firework displays. Top Hawaiian performers and awe-inspiring displays keep visitors coming back year after year.
August in Hawaii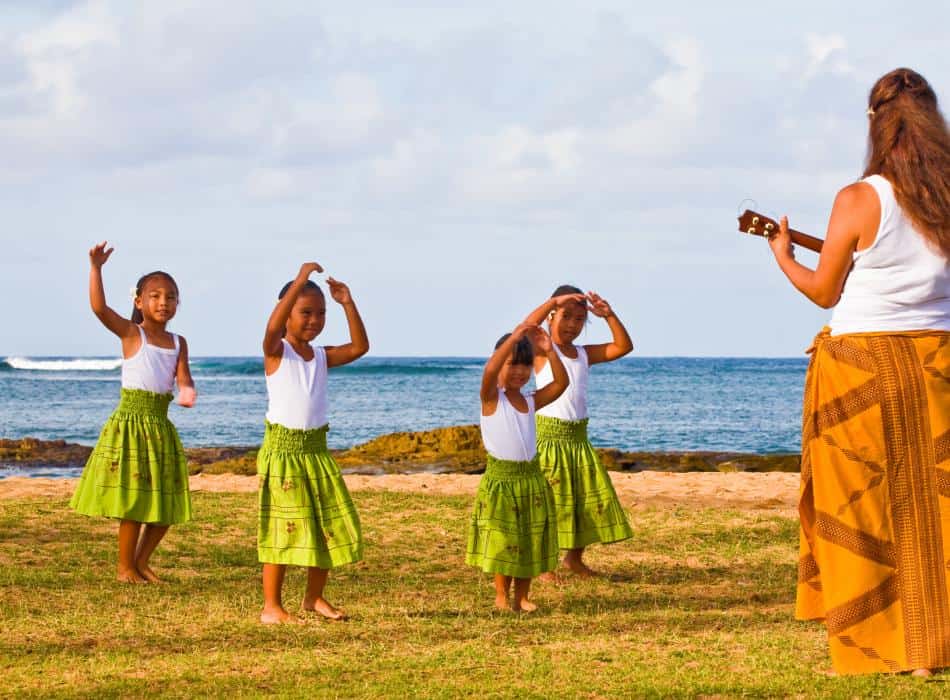 August is also a popular tourist month with families enjoying the sights and sounds in Hawaii. This is month is also wedding season in North America. This is also a popular destination among honeymooners with so many romantic places to visit in Hawaii.
Events/Things to do (note: you can do these activities throughout the year in Hawaii)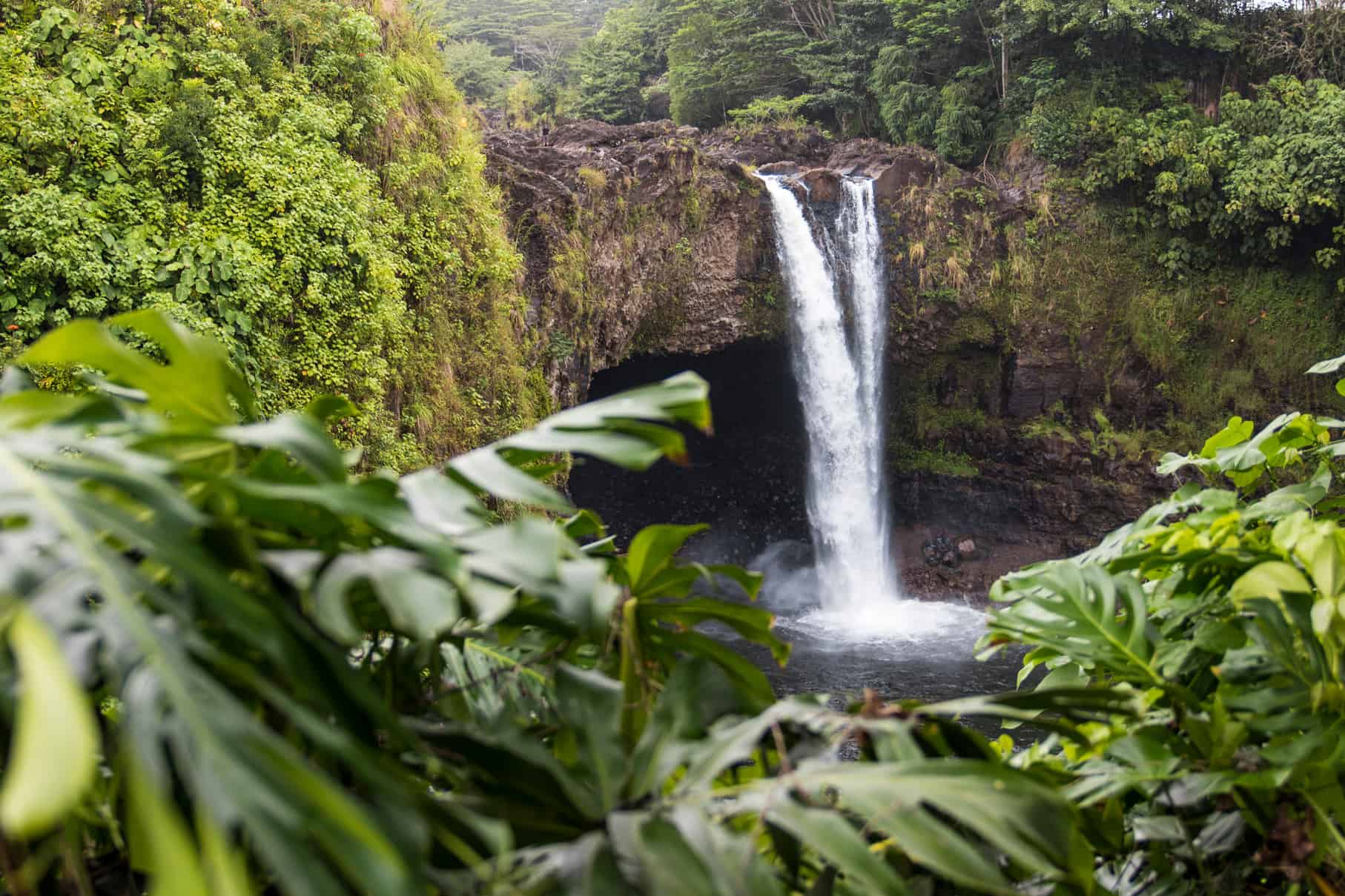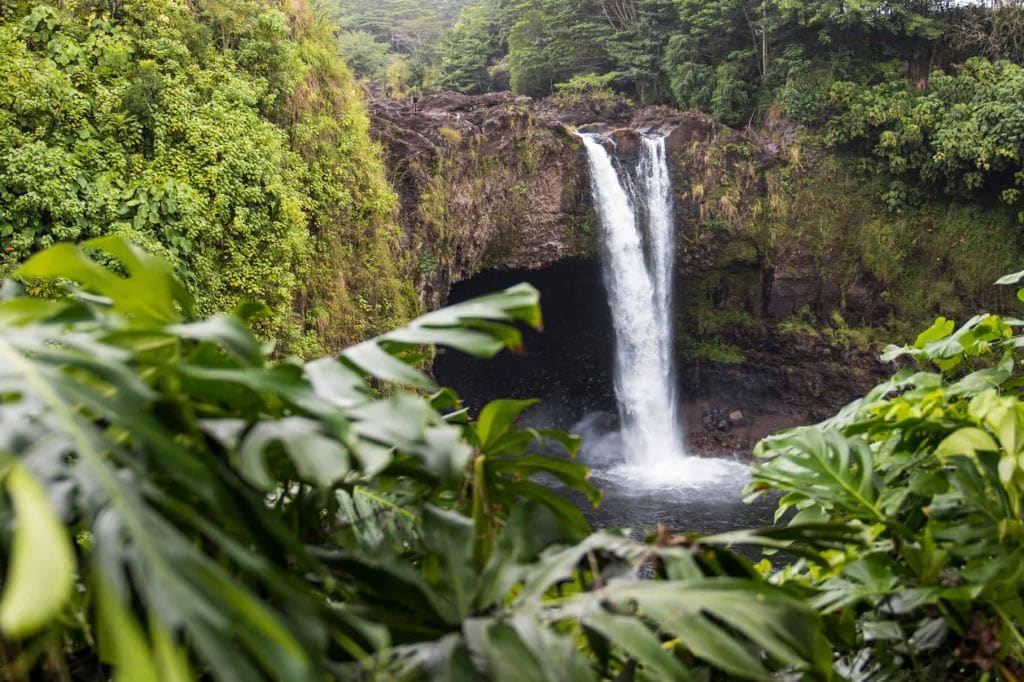 Tour the stunning Hawaii Tropical Garden and enjoy its dramatic waterfalls, tropical plants and flowers. Don't forget to sample the nuts at the Mauna Loa macadamia nut factory.
Dive with manta rays on the Big Island. This is usually done at night when the manta rays come to feed.
Visit the Hawaii Volcanoes National Park, also on the Big Island. It is a must-do in Hawaii with an active volcano, sulphur banks, steam vents and lava tubes.
September in Hawaii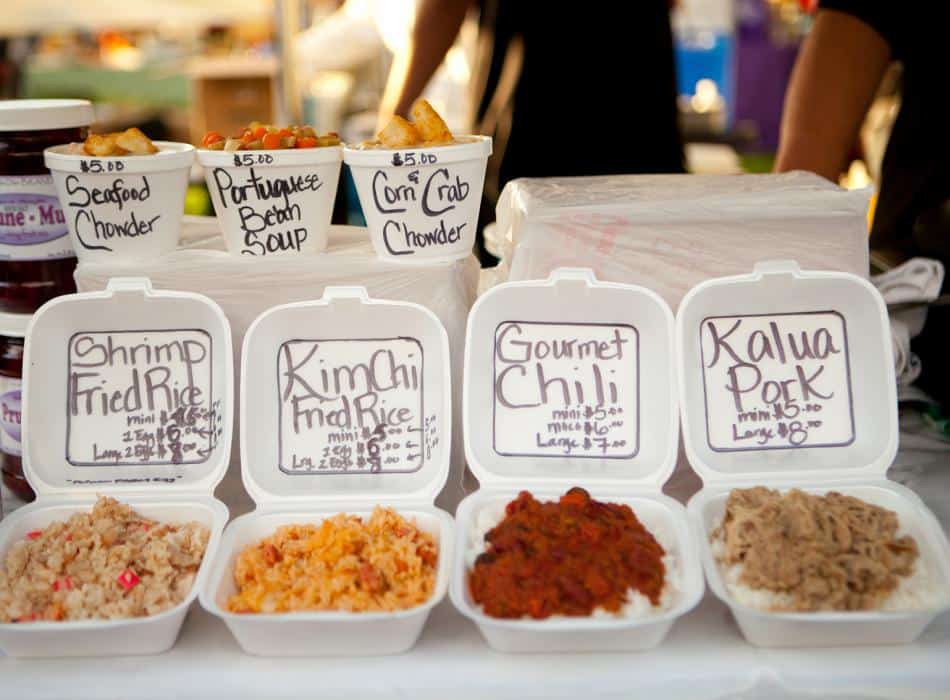 September is the perfect month for those looking to avoid crowds. The cost of accommodation and flights tend to be lower this month.
Events/Things to do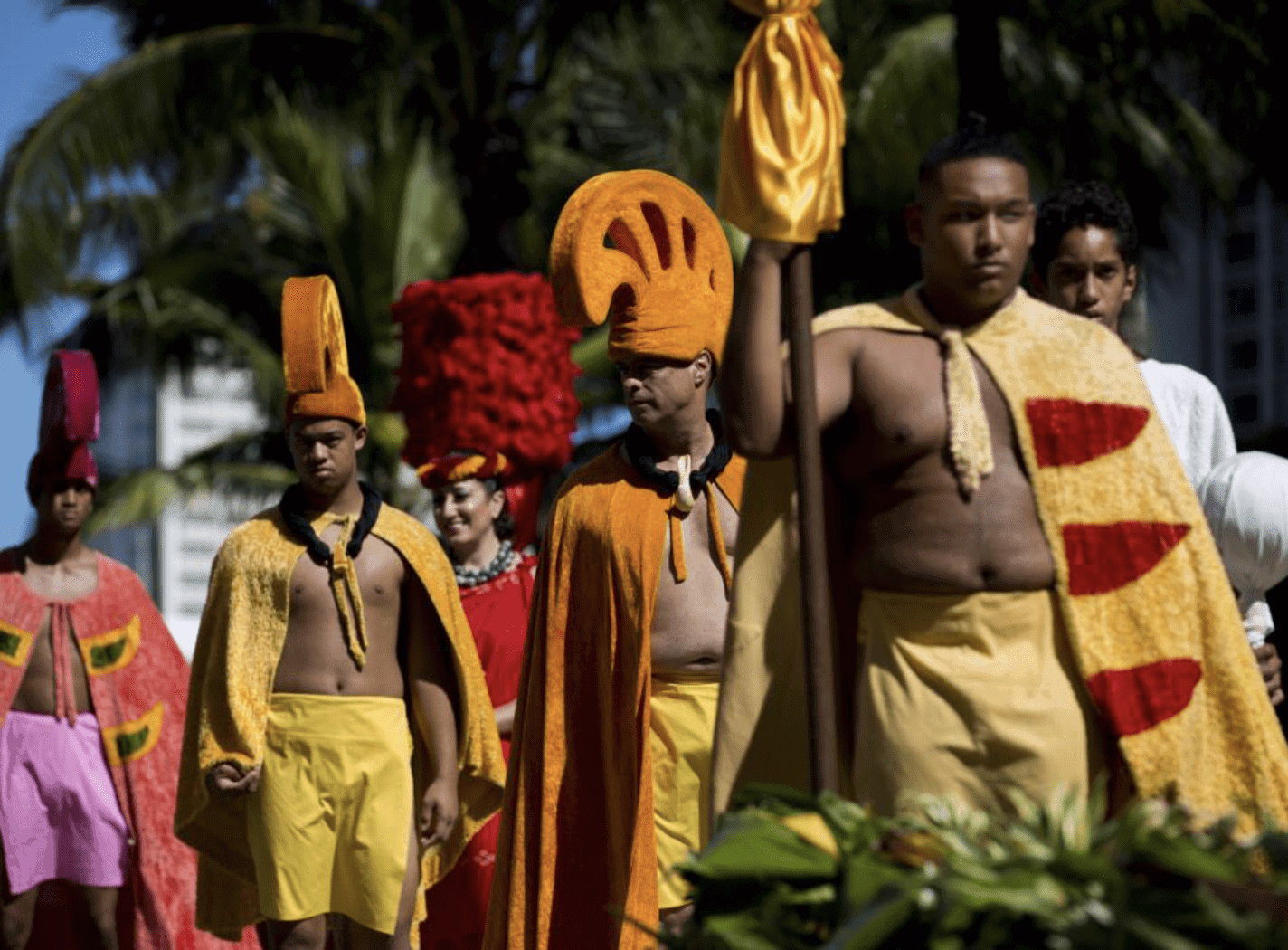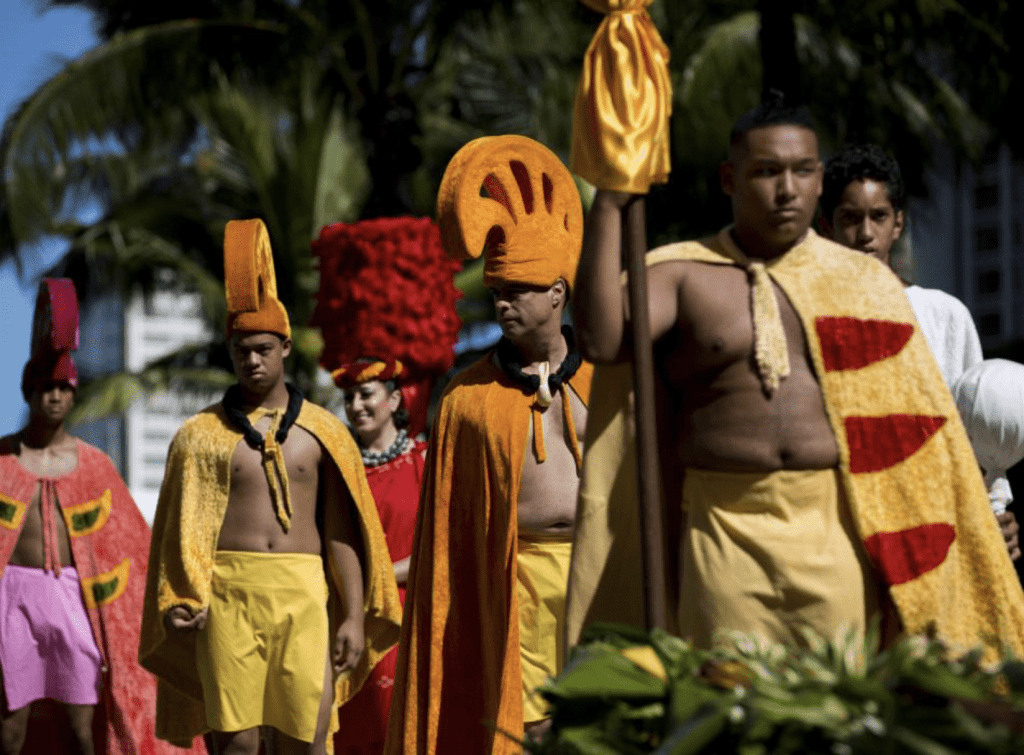 Hawaii travel plans often include a local festival. The annual Aloha Festival takes place on all the islands in late September. This two-day event is Hawaii's largest street party with plenty of parades. Hawaiian food, music, and fun. This festival has yet to be confirmed at the start of 2022 so do check if it is still held this year.
October in Hawaii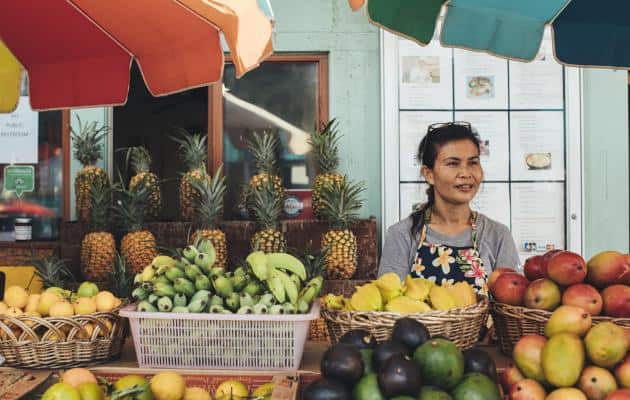 Autumn or fall in Hawaii means near-perfect weather, beautiful views and hotel rates that are well below the annual average. It is the best time for the budget-conscious traveller.
Events/Things to do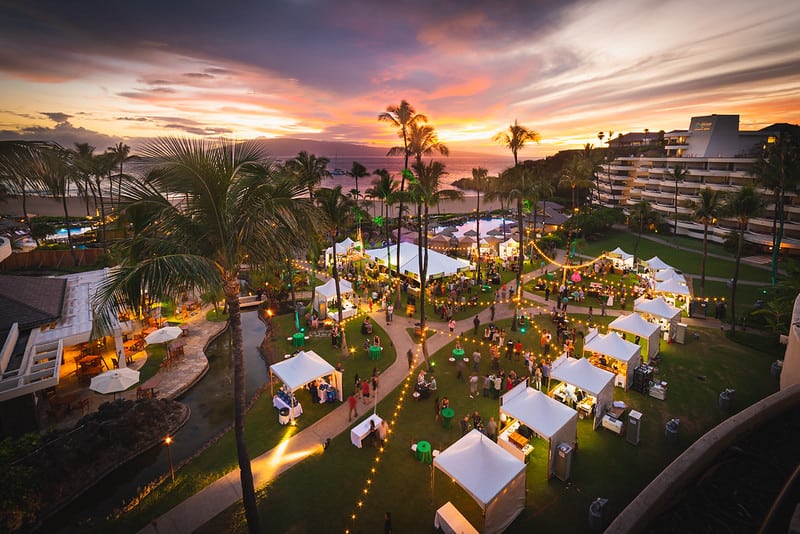 This is a month for foodies. Check out the Hawaii Food & Wine Festival, which covers multiple islands over three weekends. Each event features world-renowned master chefs, other culinary personalities, as well as wine and spirit producers.
November in Hawaii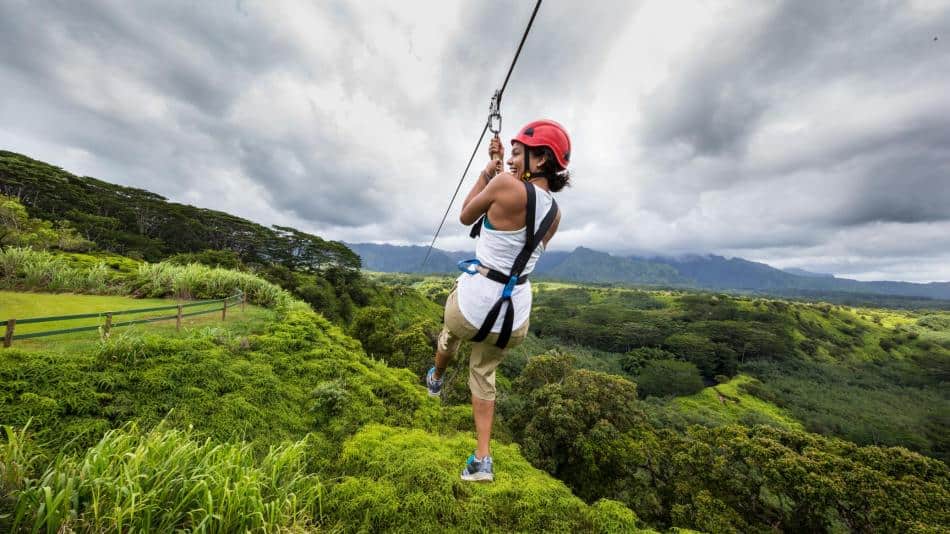 Hawaii has visitors during all months of the year but there are fewer crowds in November except during Thanksgiving. It is approaching the rainy season of December so expect some light showers at night.
Events/Things to do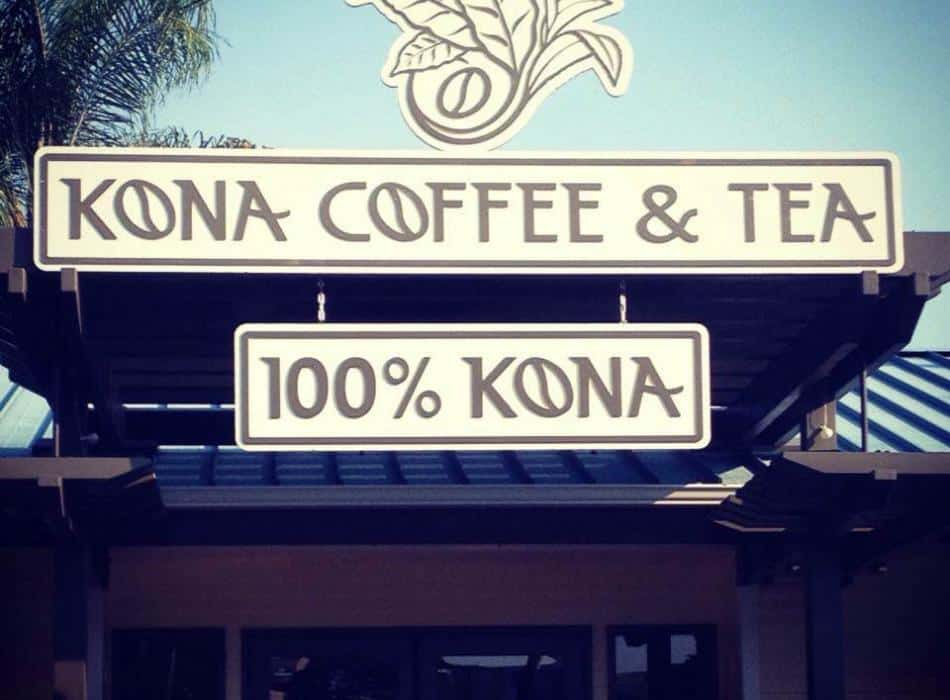 Fancy a cup of Joe? Thankfully all the places to visit in Hawaii will serve a cup of fresh local coffee. The Big Island features the Kona Coffee Cultural Festival 2022 (dates yet to be confirmed) in November. This festival honours coffee of the island. Visit the Kona coffee farms to learn about the history, growth, and harvest of Kona coffee.
December in Hawaii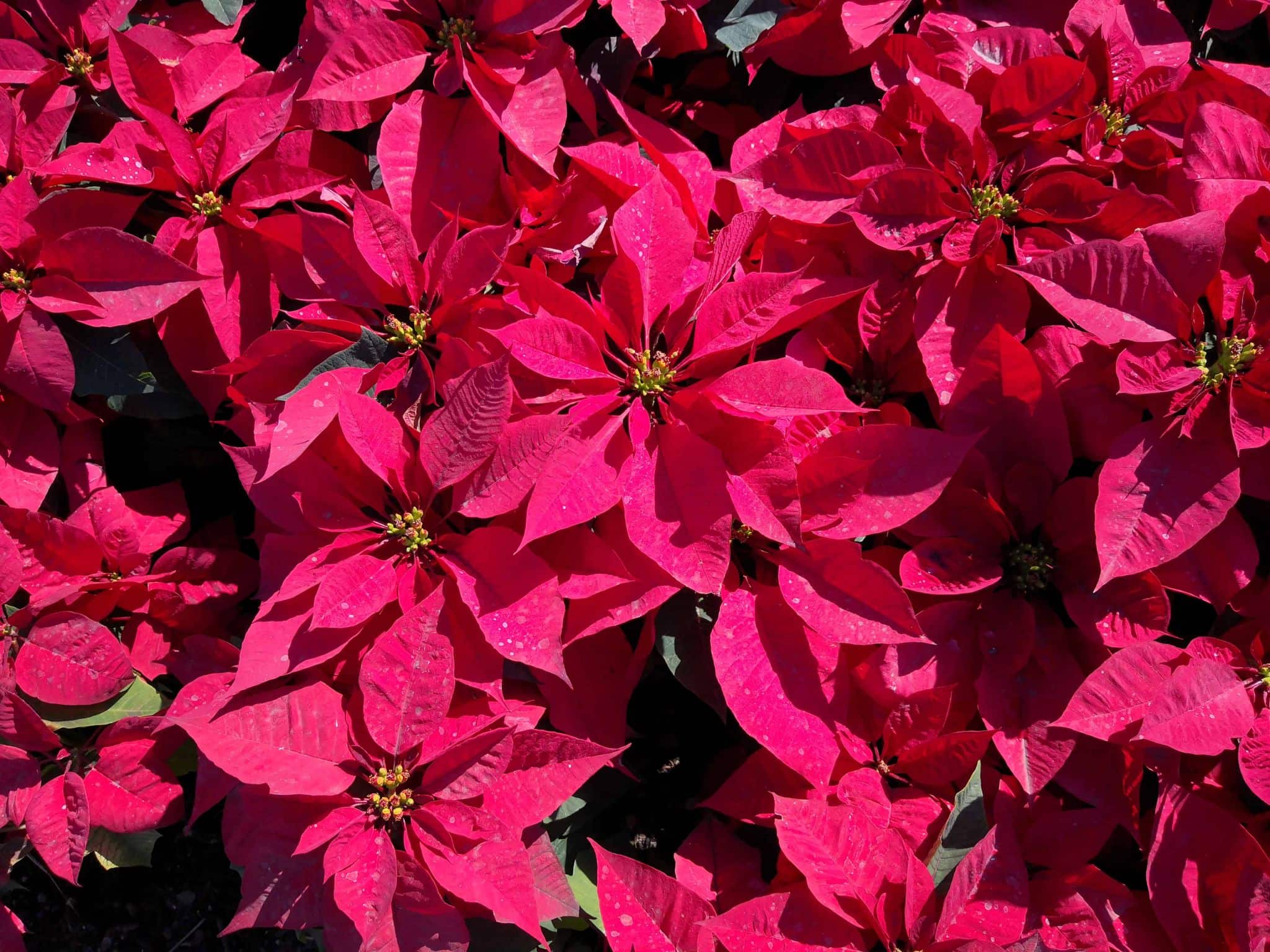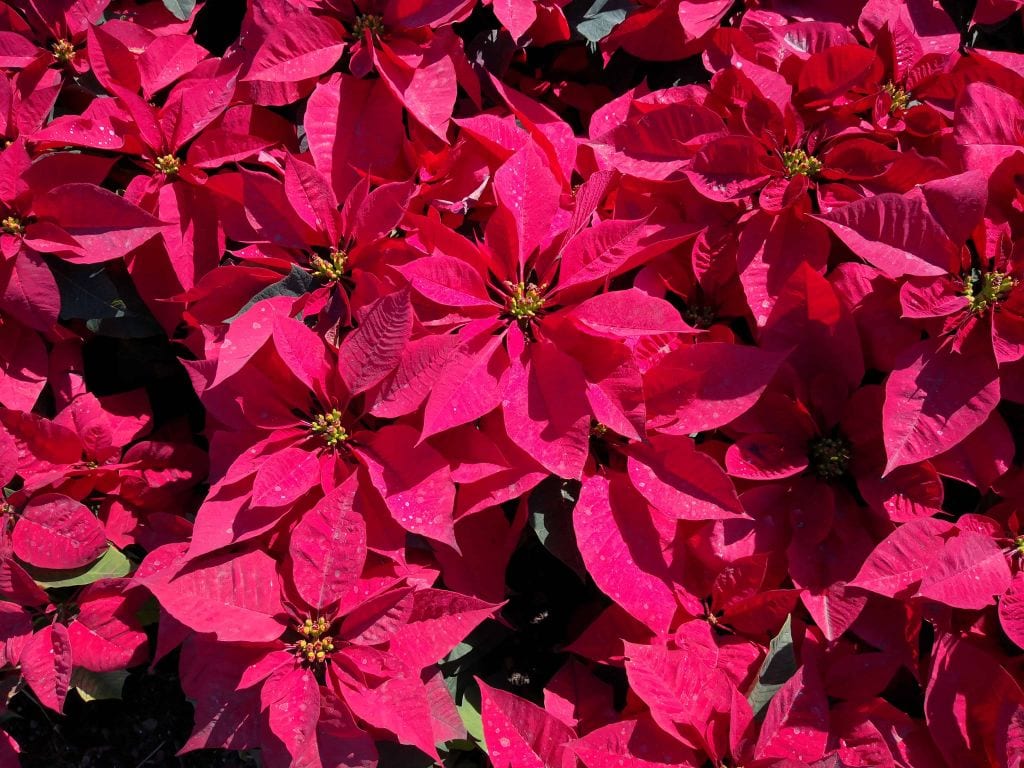 December is the best time to find a good bargain on cruises, including inter-island cruises. It is also the best time of the year to see poinsettias in their natural habitat. This is the rainiest month in Hawaii but showers last no more than about 10 minutes. It is a busy month with plenty of tourists.
Events/Things to do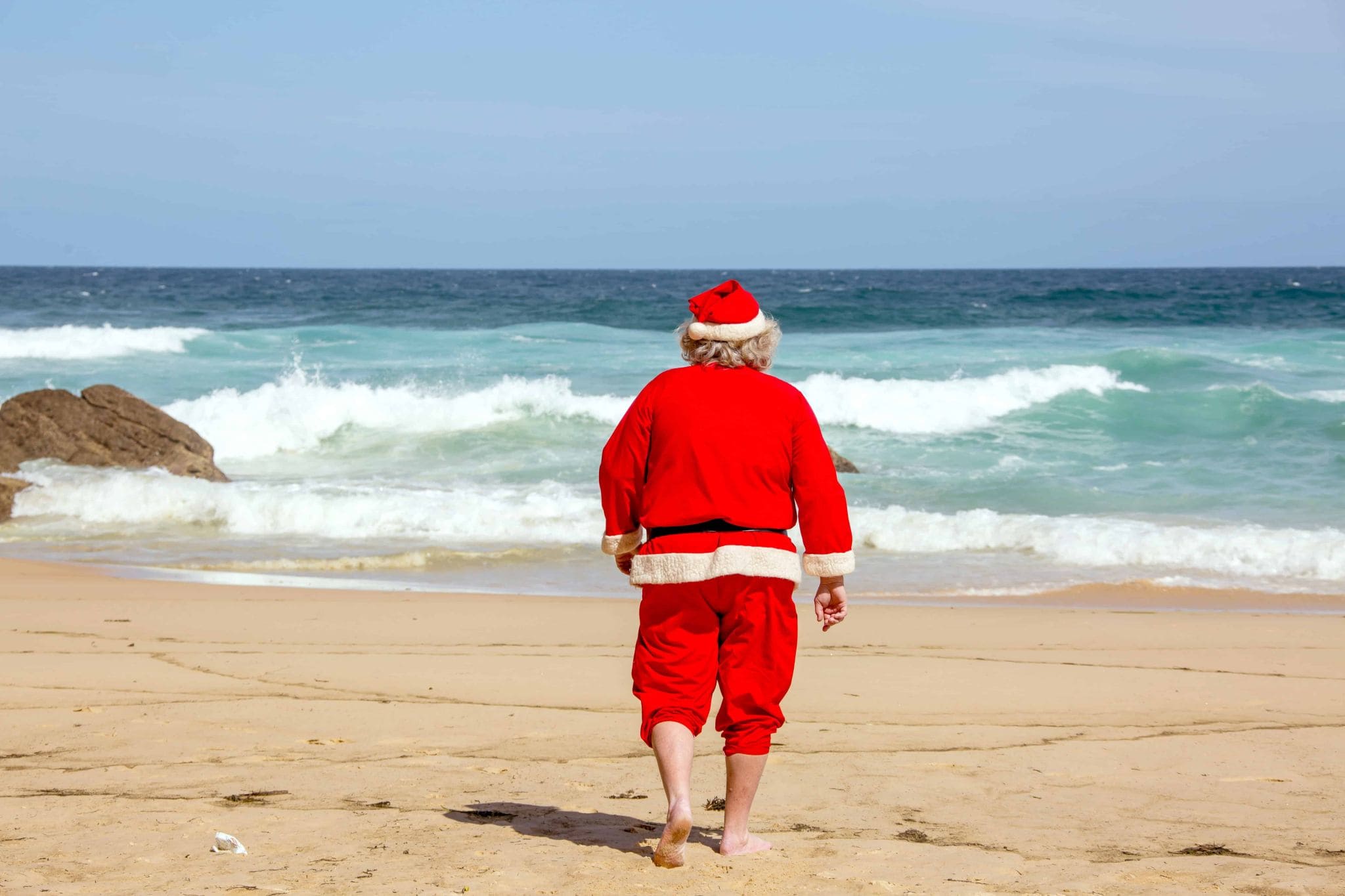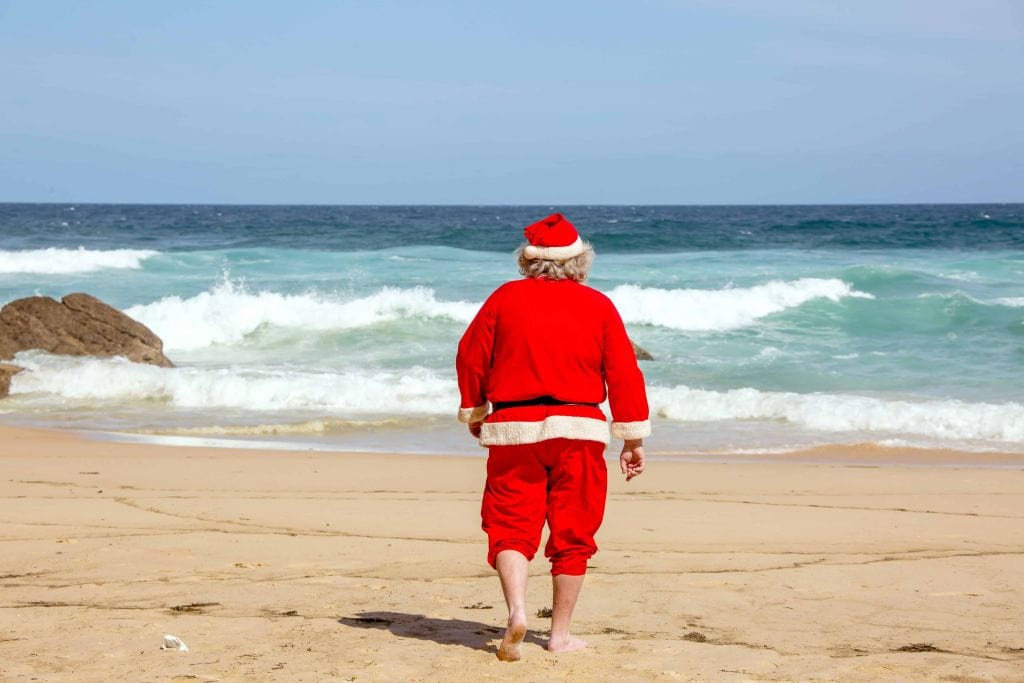 This is a wonderful time of year with towns, major shopping areas, hotels, and homes decorated to mark the festive season. You can experience a Hawaiian Christmas on a Hawaii beach. There are exciting luaus, sumptuous Christmas feasts, and even a Christmas Eve cruise on one of the islands' many dinner cruises.
No matter what you are planning, if your vacation is during the Christmas holidays, call ahead to make reservations.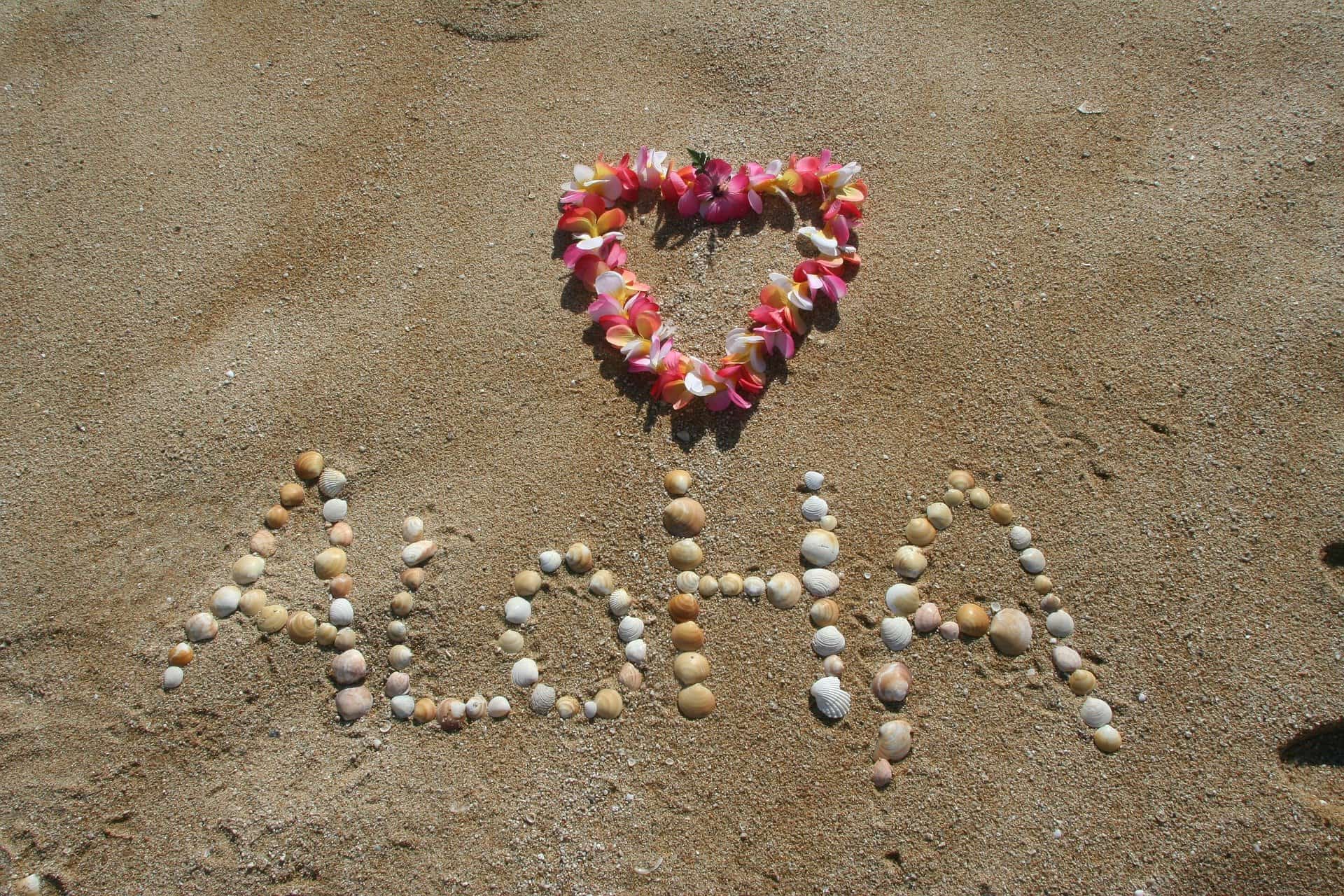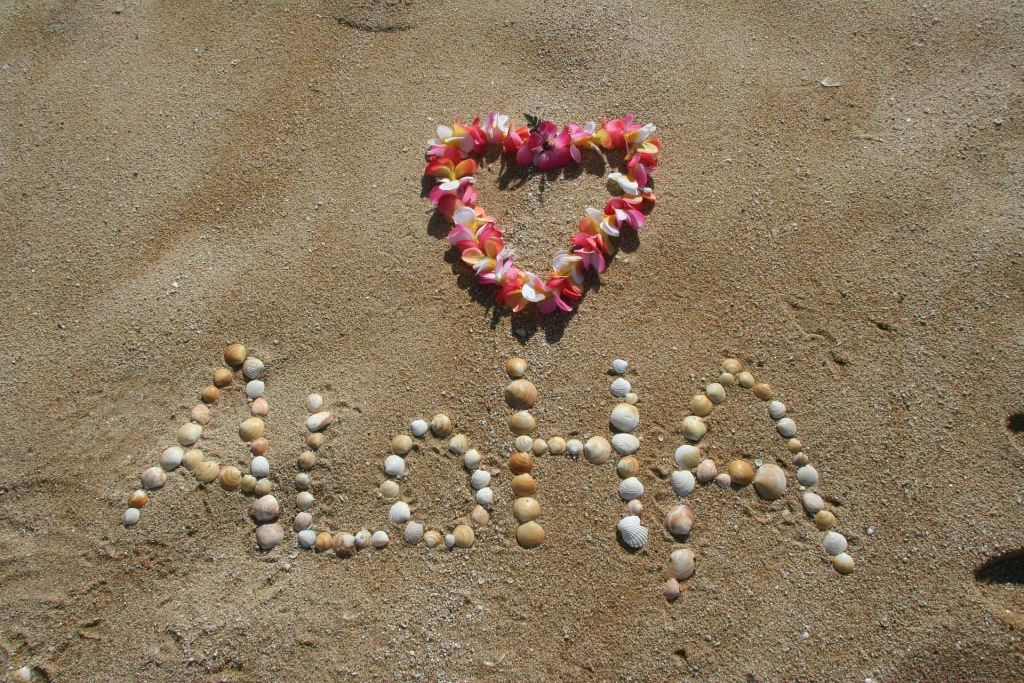 Aloha is a greeting and a farewell. Ready to make Hawaii travel plans yet?
As you can tell, any month is the best season to visit Hawaii. There are numerous places to visit in Hawaii and you will definitely agree that these islands are truly paradise on earth. Aloha! And safe travels always.
You may be interested in these articles:
TRAVEL RESTRICTIONS AND REGULATIONS ARE CONSTANTLY CHANGING
LET US HELP YOU PLAN YOUR PERFECT TRIP,