Food often offers a glimpse into the life and culture of a place. Almost every corner in Hong Kong is filled with an abundance of food. You can see people enjoying their meals at all times during the day, be it at a dai pai dong (open-air food stall) or an upscale eatery. The pursuit of the best restaurants in Hong Kong and a satisfying gastronomic experience is an excellent reason to make Hong Kong your next travel destination.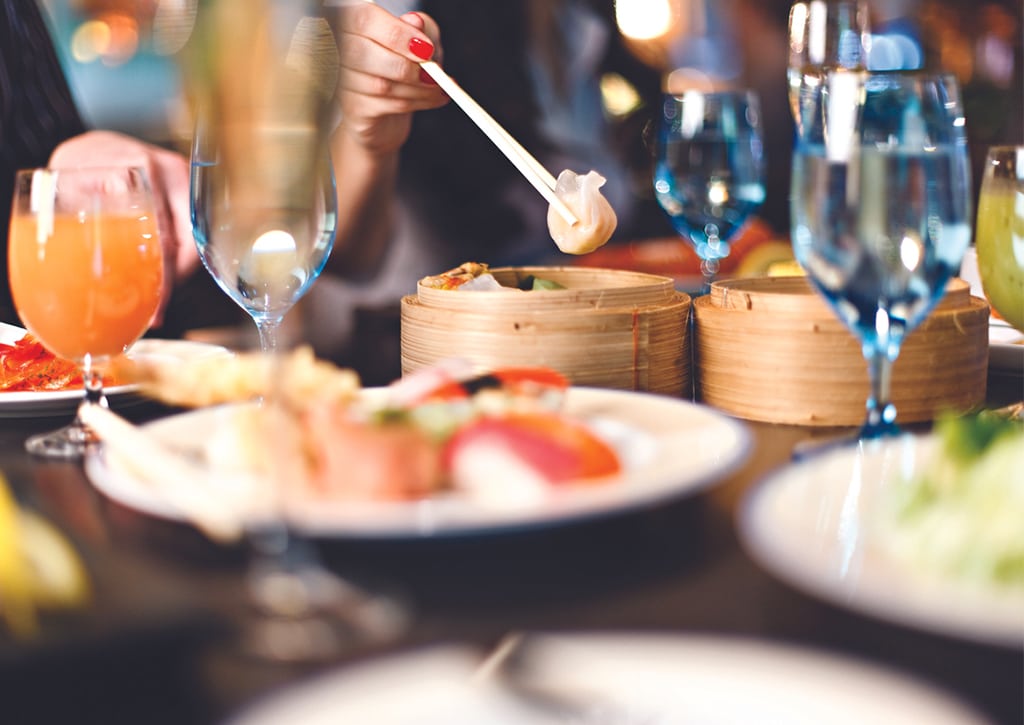 When it comes to the best restaurants in Hong Kong for luxury eats and fine dining, Michelin-starred restaurants inevitably come to mind. Hong Kong is only over a thousand square kilometres as a whole. With that said, the city boasts 71 Michelin-starred restaurants specialising not only in Chinese cuisine but also unique international dining experiences. These, and more, have turned Hong Kong into a culinary paradise in the Asia Pacific.
It can be daunting to decide where to go considering the sheer number of unique restaurants in Hong Kong. Don't worry! We have compiled a list of the best that should be on your bucket list for an unparalleled culinary experience.
1. Preserving Traditions
Lung King Heen
Lung King Heen, located in the Four Seasons Hotel Hong Kong, is the first Chinese restaurant to be awarded an impressive three Michelin stars. A winning combination of its classic and contemporary take on local cuisine, top-notch service, exceptional fine dining standards coupled with a stunning view of Victoria Harbour is why so many people flock to this restaurant with numerous accolades to savour a taste of Hong Kong.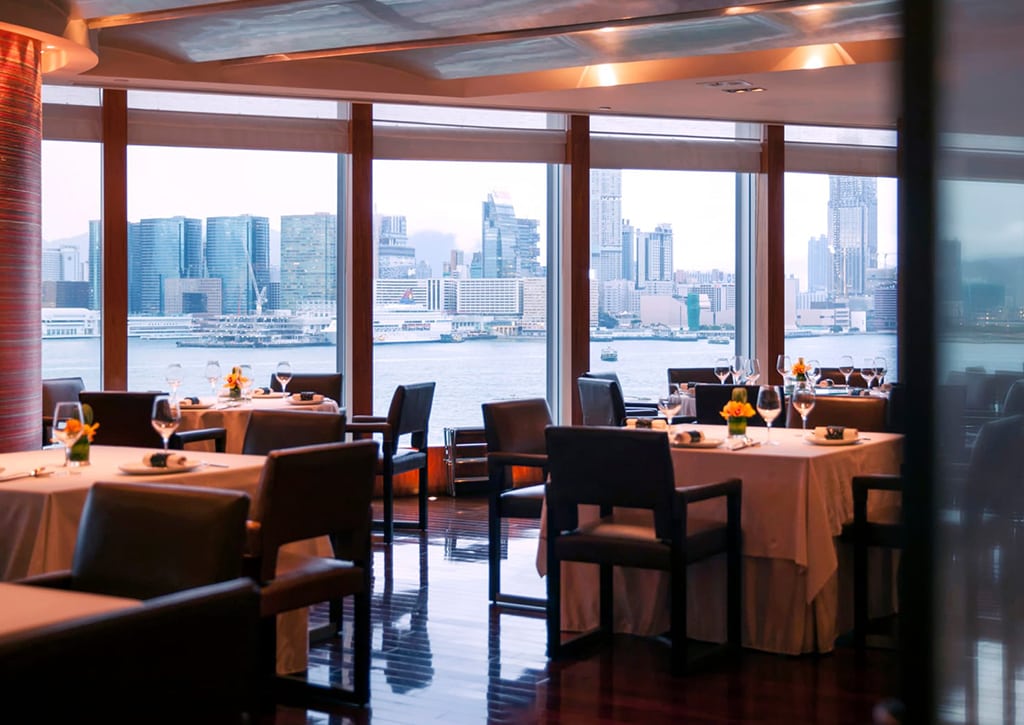 Securing a table at this prestigious restaurant is akin to winning the lottery, so plan in advance and make the necessary reservation to reserve your spot.
Pro Tip: Lung King Heen is known for its homemade XO sauce. You can't go wrong ordering any of their signature dishes, superior chicken potage with shredded chicken, barbecued suckling pig with pancakes, and seafood dishes. Another option is to go for an authentic Hong Kong dim sum lunch.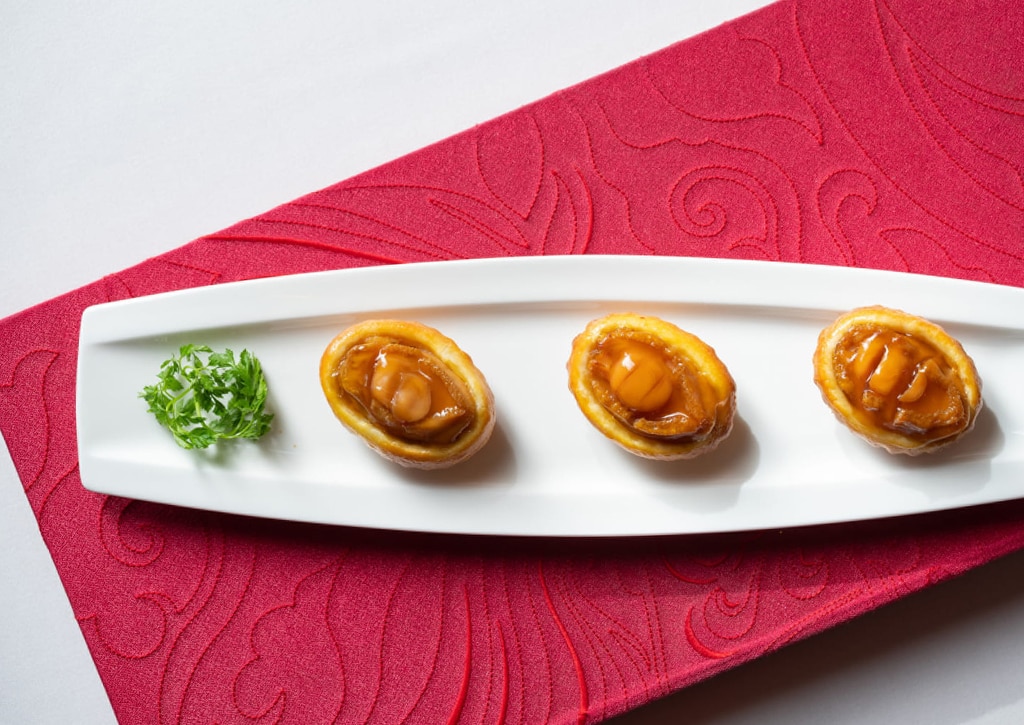 The Chairman
Authentic Cantonese fare at its finest sums up the food served at this Michelin one-star restaurant. Opened for business in 2009, The Chairman is said to be one of the most influential Cantonese restaurants in Hong Kong – a genuinely deserving recognition.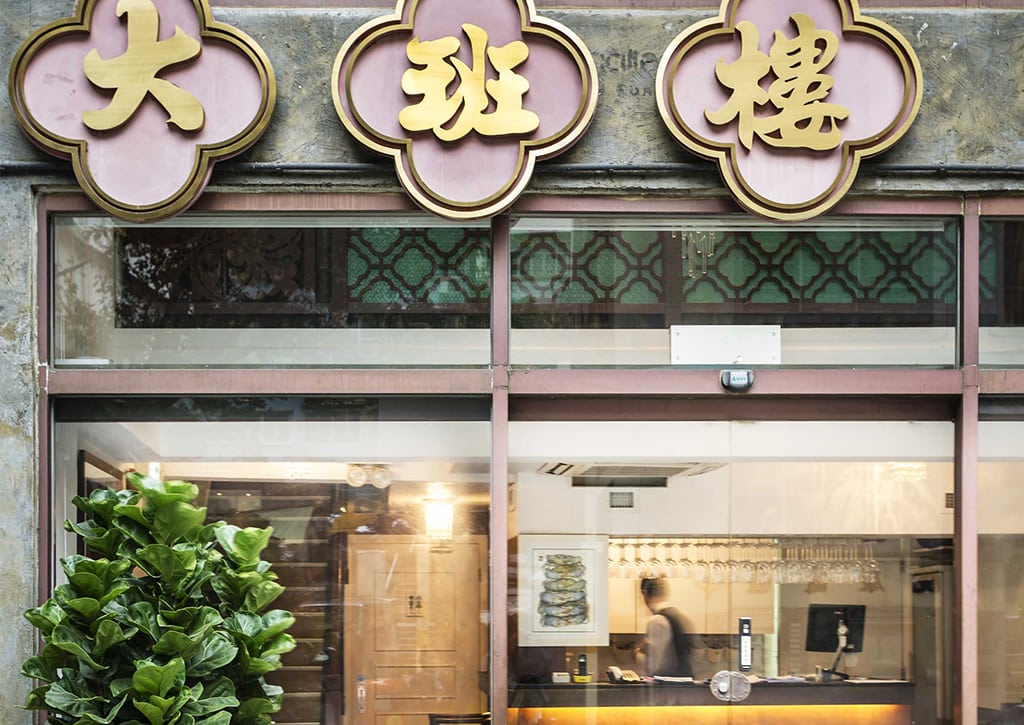 Serving top-quality seasonal ingredients while staying true to its roots, The Chairman's commitment to preserving traditional flavours in a modern setting has commanded a loyal following over the years.
What to order: If there's one thing you must try, it's the pigeon with 'Longjing' tea and chrysanthemum, a classic dish that has been on the menu since day one. Another firm favourite is the steamed flower crab, cooked with 15-year-old Chinese wine, chicken fat and clam juice. This magnificent crab is served with flat rice noodles on the side.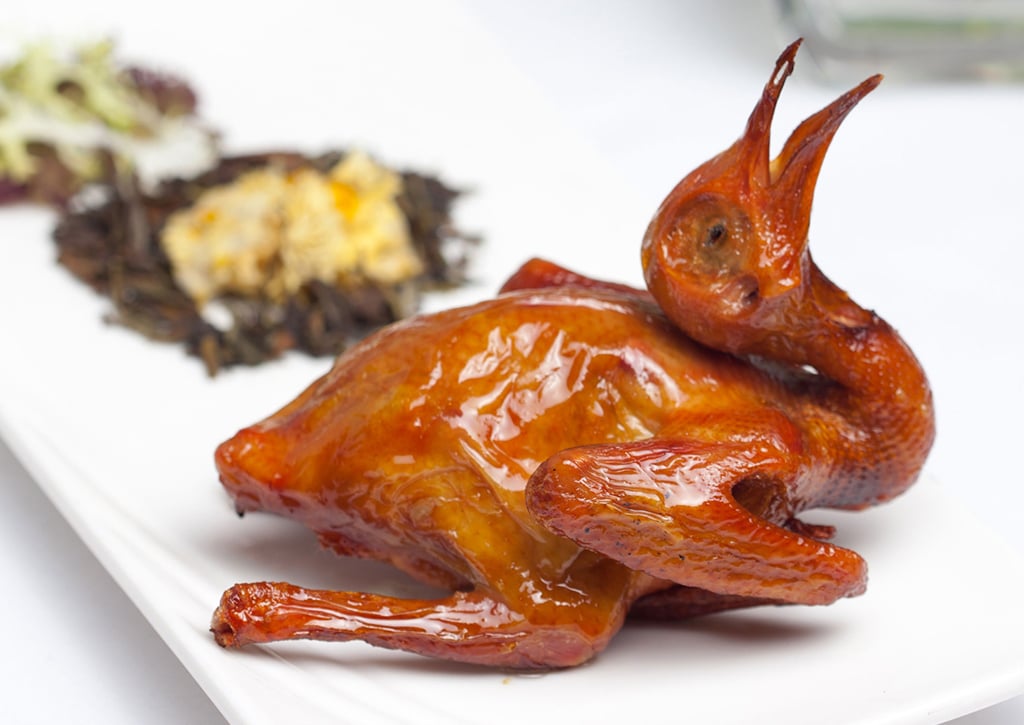 Duddell's
One could easily mistake Duddell's for an art gallery when stepping into the restaurant. Part art gallery, part restaurant and lounge, Duddell's is a place where people come together, socialise, eat, drink and appreciate the latest art pieces.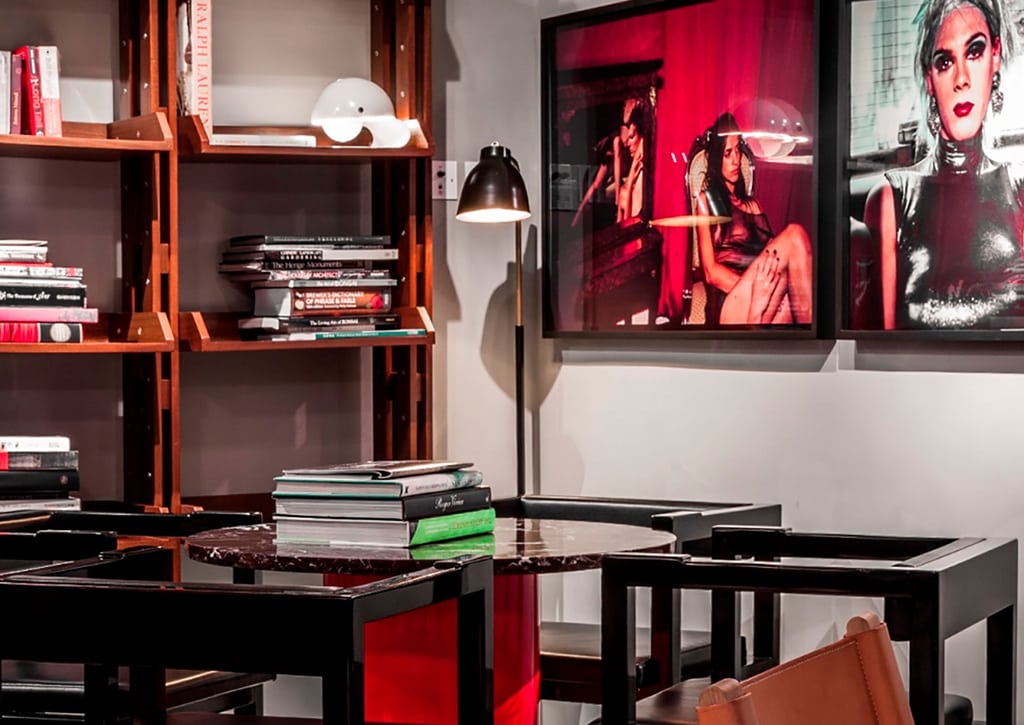 Come for a taste of Hong Kong and treat your palate to a feast of its traditional Cantonese fare, unique wine pairings and stay for its inspiring art exhibitions.
Do not miss: Regular art shows and screenings as well as Duddell's all-you-can-eat weekend dim sum buffet brunch.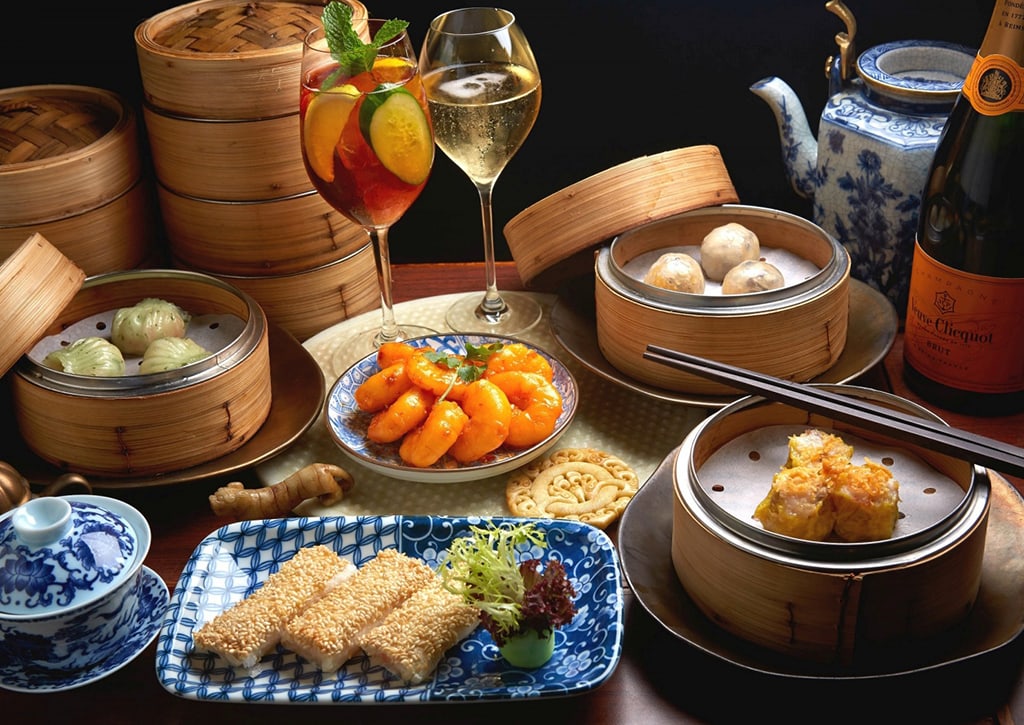 Kam's Roast Goose
Roast goose is considered one of the signature dishes of Hong Kong. While many Hong Kong restaurants serve roast goose, none has a history as long as Kam's Roast Goose. Dishing out juicy roast goose for more than 70 years, this Michelin one-star restaurant with its sterling reputation has its legion of loyal fans spanning across the world.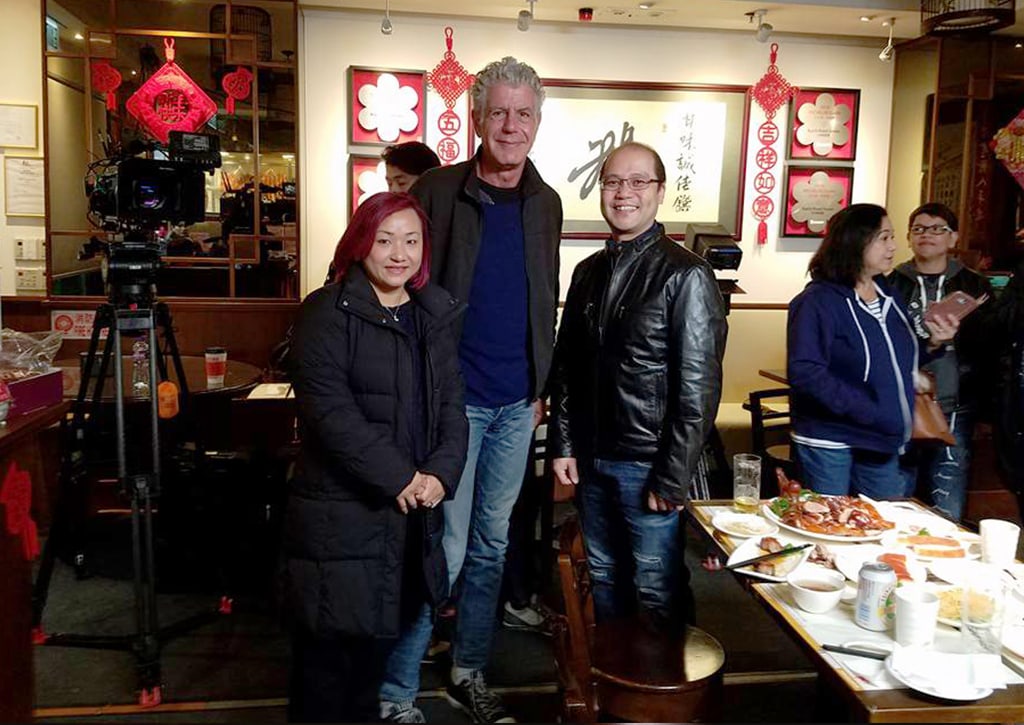 Must order: Roast goose with crispy skin. Try their silky, melty goose blood pudding or the decadent blanched noodles tossed in goose fat. For noodle connoisseurs, go for their roast goose lai meen (hand-pulled noodles).
Make a reservation in advance to secure a seat in this restaurant and ensure that you will not miss out on their signature roast goose.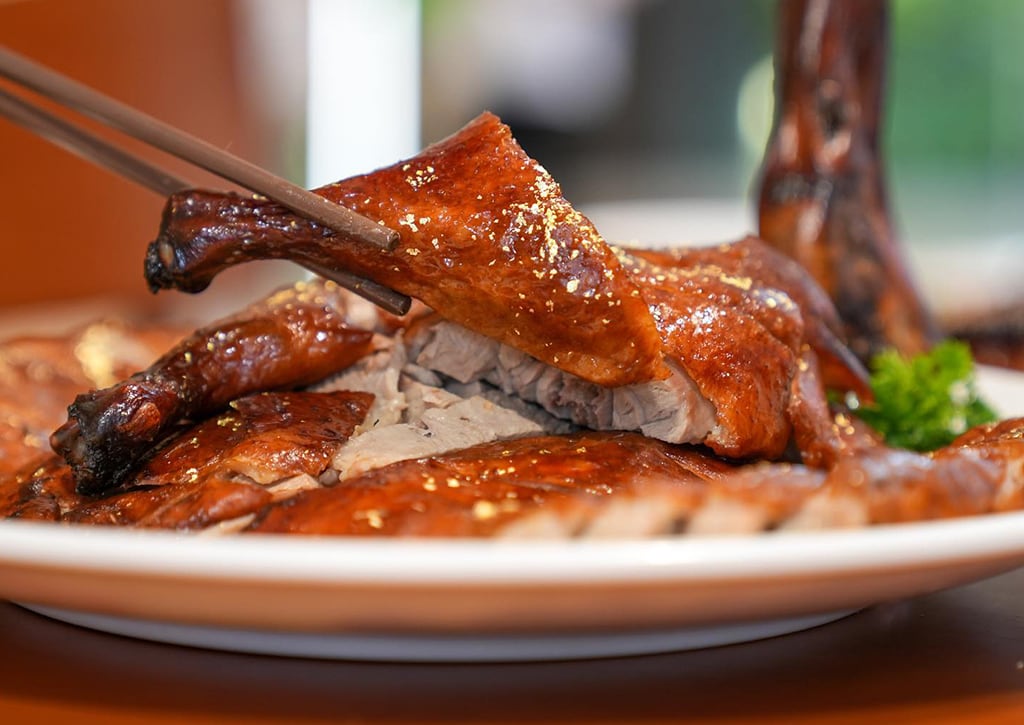 2. Embracing Sustainability
For those who value ethical standards, sustainability and transparency in their fine dining experience, you can't go wrong with Amber and Roganic. Both restaurants were awarded the Michelin Green Star for sustainability in 2022. The Michelin one-star restaurant, Arcane, is joining the growing list of Hong Kong restaurants in embracing sustainability.
Amber
Serving modern French contemporary cuisine with Japanese influences in the luxurious Mandarin Oriental Hotel, Amber has inspired the food industry with its radical menu comprising all-natural alternative ingredients with eco-friendly standards.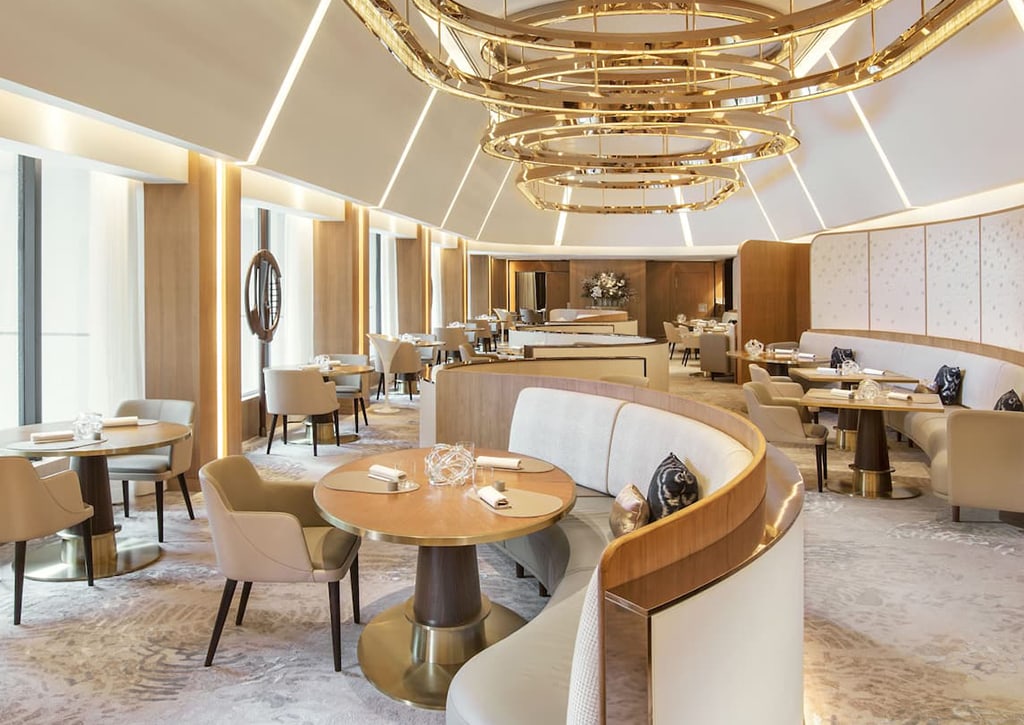 Be assured that whatever you see, touch and taste at the restaurant has sustainability threaded through every aspect, from its surroundings to the kitchen. The new menu compiles culinary creations made chiefly from plant-based ingredients, minimal sugar, dairy-free with each dish skillfully prepared to retain the purity of organic produce.
Pro-tip: Amber offers only prix-fixe menus (a meal consisting of several courses served at a fixed price), including its popular dairy and gluten-free vegetarian menu with reduced salt and sugar.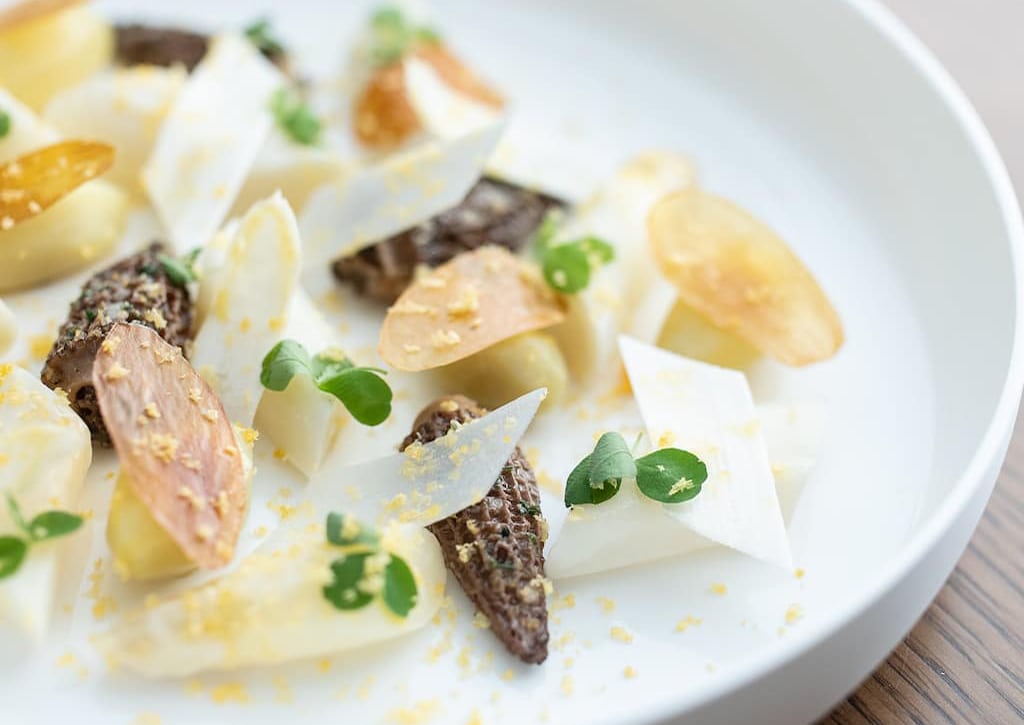 Roganic
Roganic, located in the upmarket Causeway Bay is the first overseas branch of one-Michelin-starred Roganic in London. Championing a farm-to-table philosophy, local and sustainable ingredients are the heart and soul of this sustainable-oriented restaurant.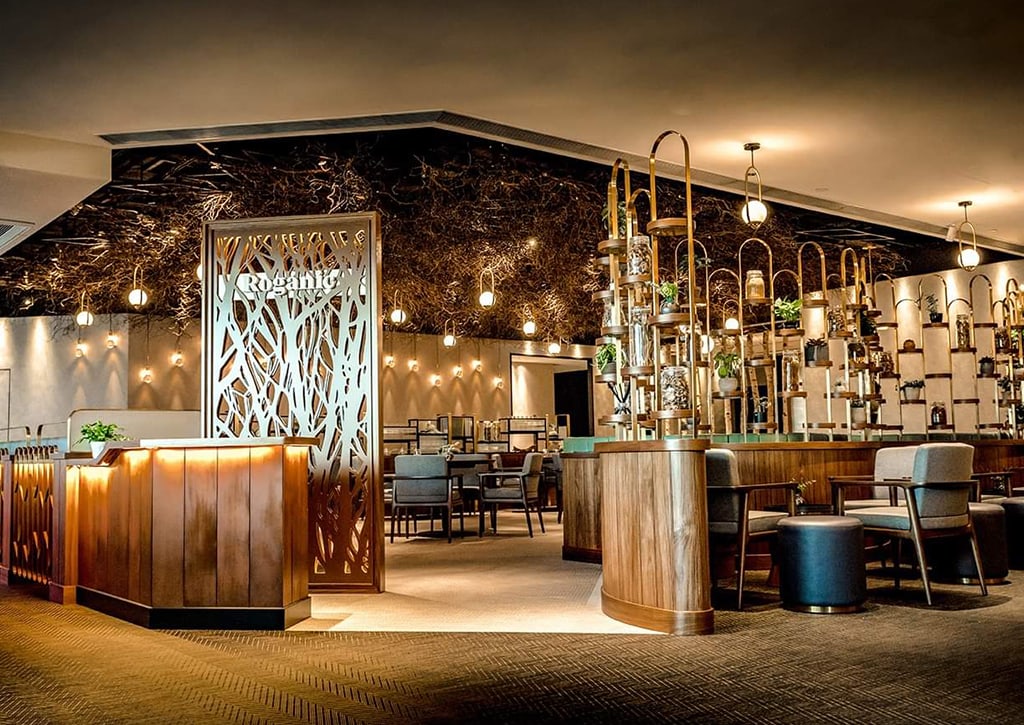 Organic vegetables are sourced locally and microgreens grown within the restaurant brings quality and freshness to their fine dining fare. An incredible and indulgent experience awaits all guests.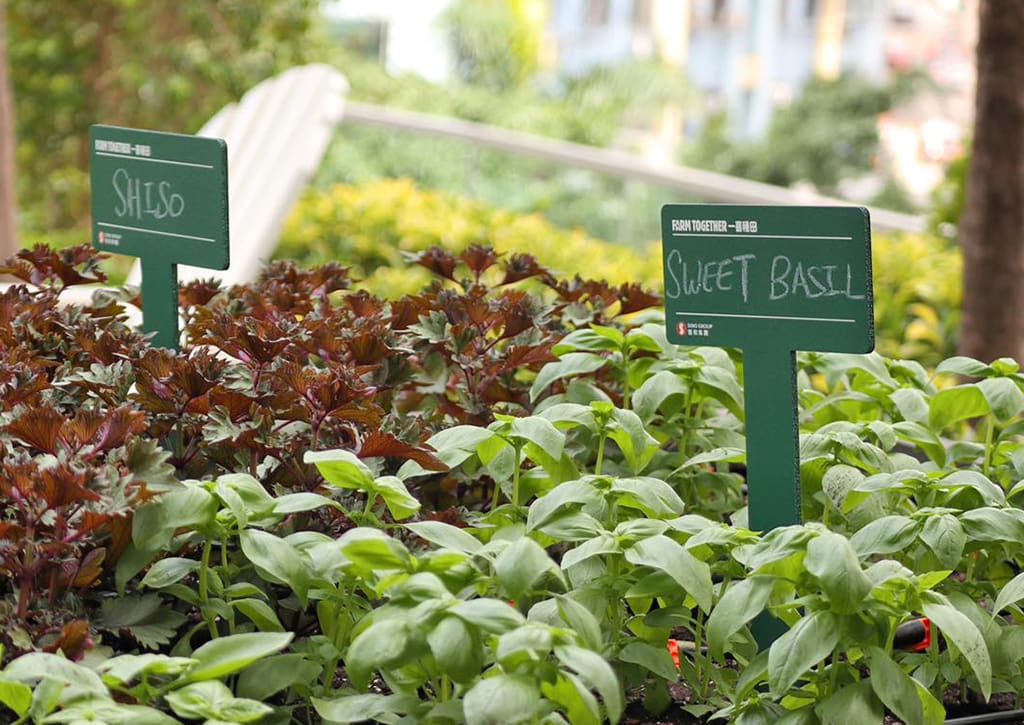 What to expect: Roganic's experimental cuisine is the main attraction. Popular dishes include truffle pudding with birch sap and Lincolnshire poacher custard, the signature soda bread and cultured brown butter, marjoram-brined cabbage with soy and miso-glazed shimeji mushrooms.
Those who go for the meat and alcohol-free menu can opt for a juice pairing with your meal. Diners eager to try their vegetarian tasting experience must call ahead to make a booking.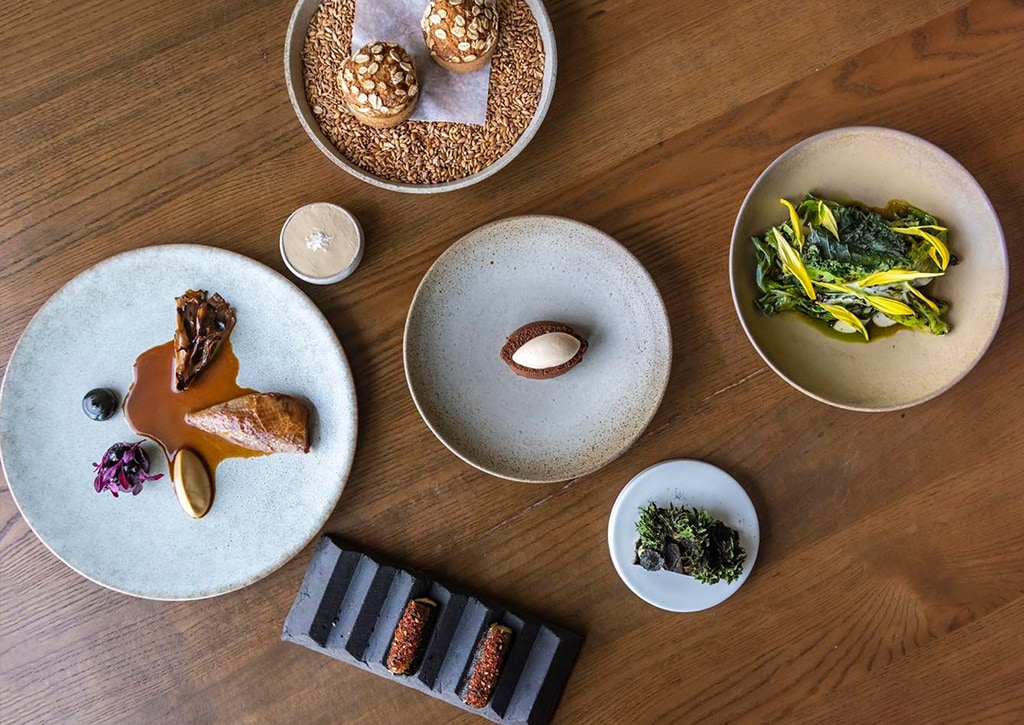 Arcane
You might recognise the head chef, Australian-born Shane Osborn from Netflix's reality series, Final Table. He is the brainchild behind one-Michelin starred Arcane, a European contemporary fine dining restaurant committed to showcasing the best of local Hong Kong produce.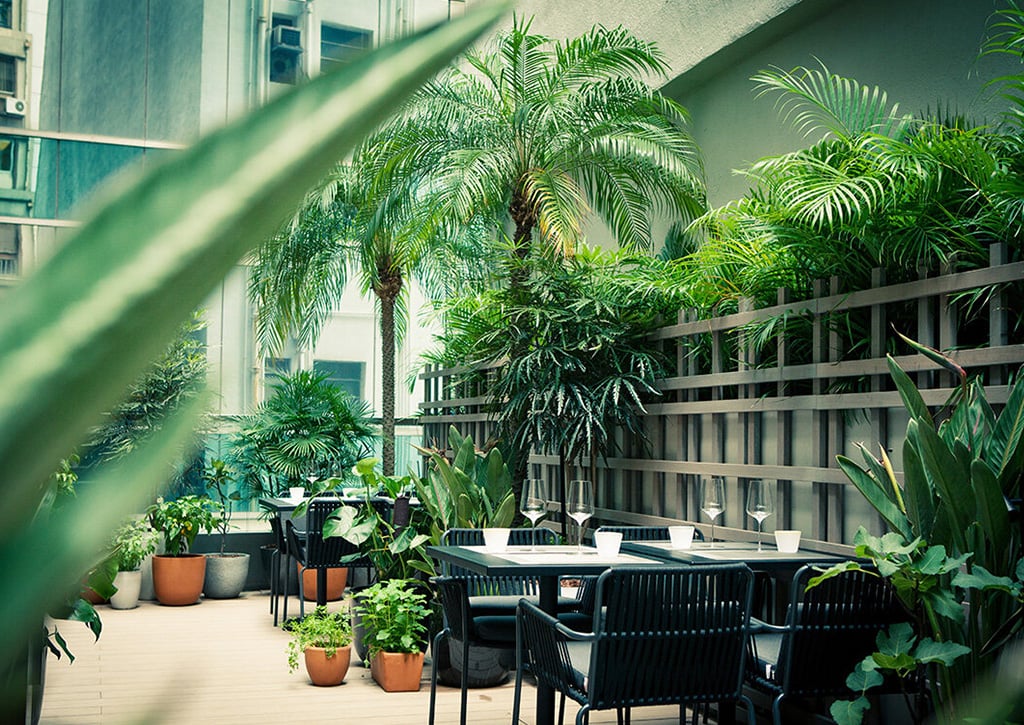 Located right by Hong Kong's famous Lan Kwai Fong nightlife district, this intimate restaurant features eye-catching designs completed with a lovely mini English tropical garden. You will find a variety of herbs, fruits and vegetables from the garden served on Arcane's menu.
What keeps people coming for more is the perfect marriage of Chef Shane Osborn's dishes with Wine Director Stefano Bartolomei's innovative wine selections.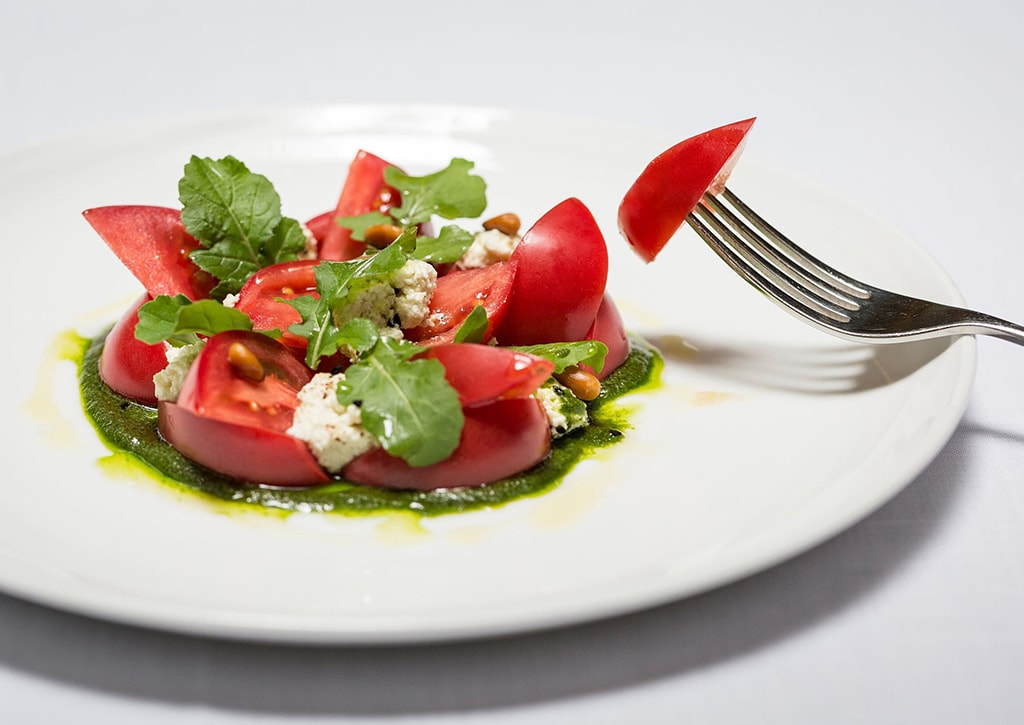 3. Fine Dining With A Twist – Expect the Unexpected
Tate Dining Room
Recently retaining its Michelin two-star status, Tate Dining Room is led by Chef Vicky Lau, one of the world's new generation of successful and vocal female chefs/entrepreneurs. Named the 'Best Female Chef 2015' by Asia's 50 Best Restaurants Awards, Chef Vicky Lau has cleverly crafted Tate Dining Room into stunning poetry of artistic expression showcasing a menu of exquisite French-influenced Chinese cuisine.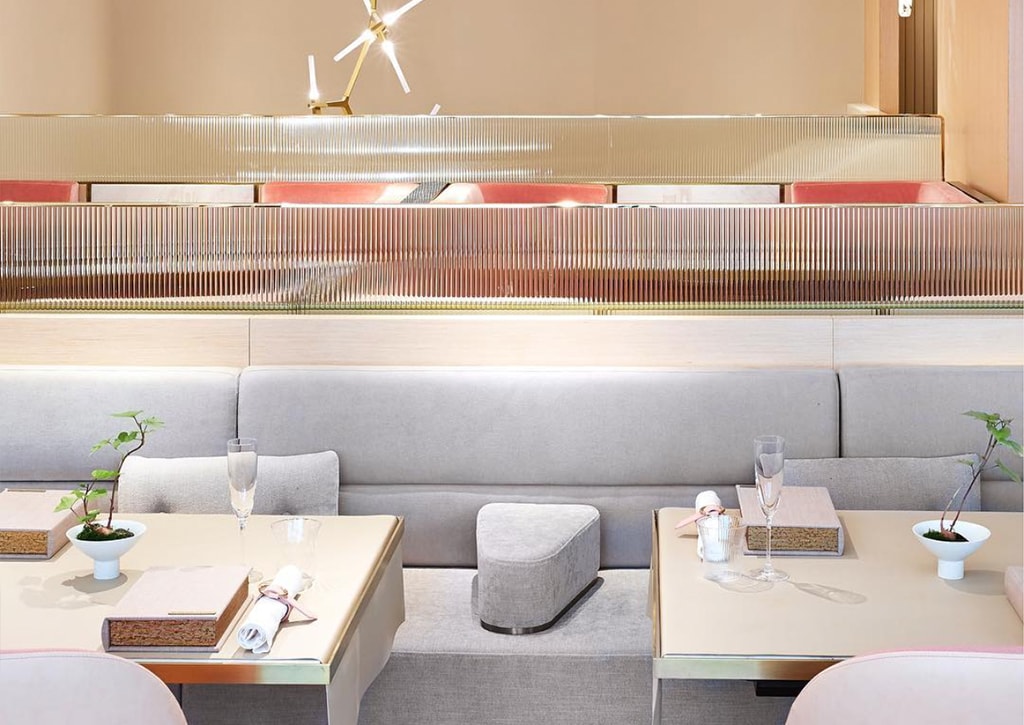 Successfully pivoting during the pandemic, the team at Tate Dining Room came up with an affordable takeaway and delivery initiative, 'Date by Tate', to enhance the home-dining experience complete with a multi-tiered box set meal, drinks pairing and accompanying music playlist.
Did you know? The kitchen at Tate Dining Room is now staffed by more than 50% females. A chef with children is an asset, not a headache, said Chef Vicky Lau. In this male-dominated industry, this bold move is worth applauding.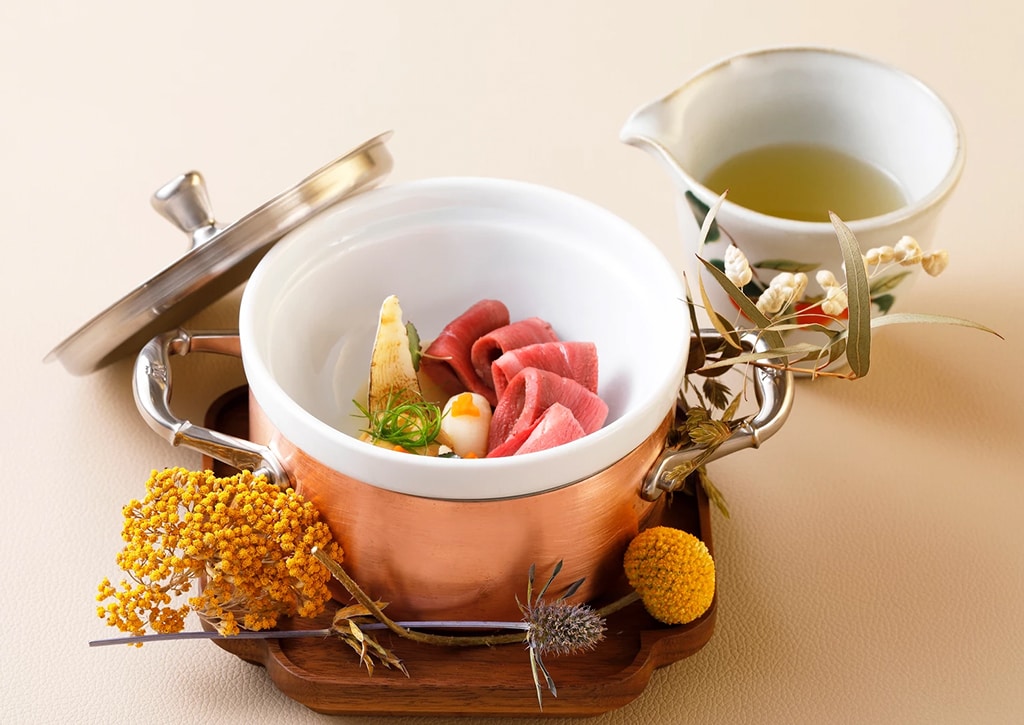 Chaat
Chaat is traditionally a savoury snack sold by street vendors in India. Like its namesake, Michelin one-star restaurant Chaat successfully delivers the authentic flavours of street food and homemade classics of India while reimagining and elevating the humble cuisine to the next level. Get ready to experience a wide range of bold and vibrant flavours that will transport you to India from Chaat at Rosewood Hong Kong.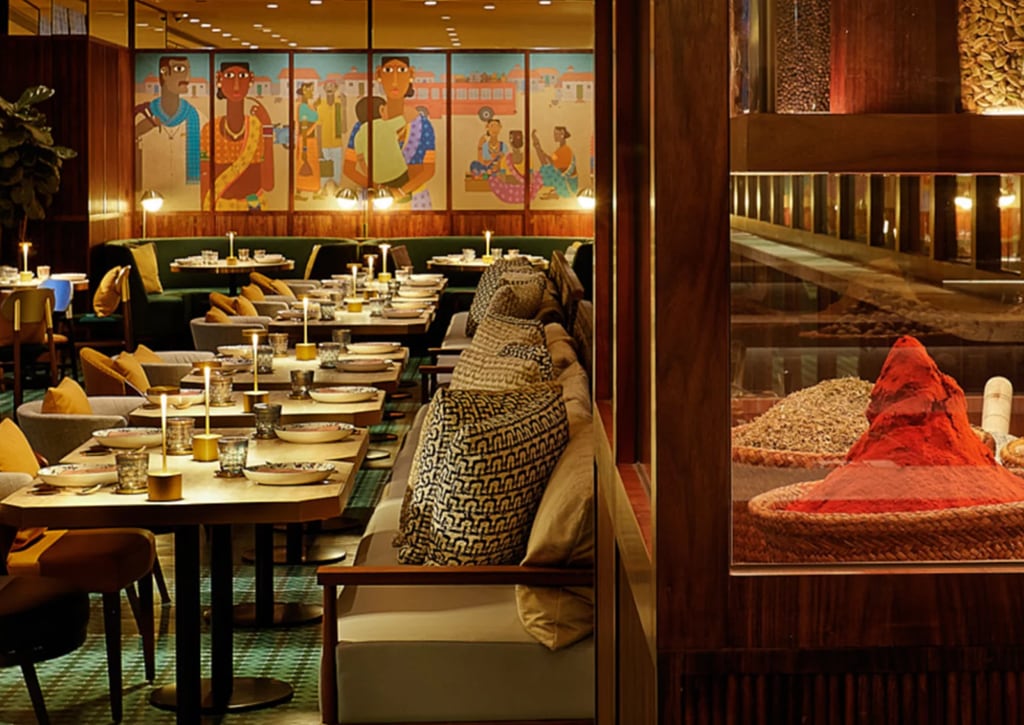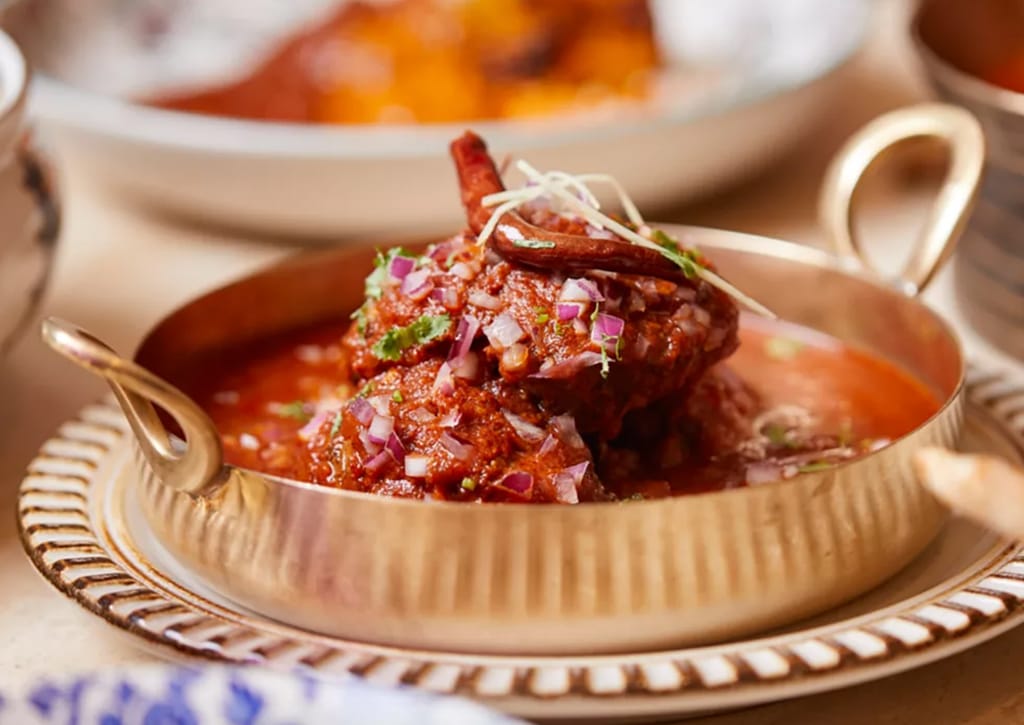 VEA
Named one of Asia's 50 Best Restaurants in 2021, expect impeccable service and a blend of two different cultures in VEA's regularly updated 6 or 8-course tasting menus.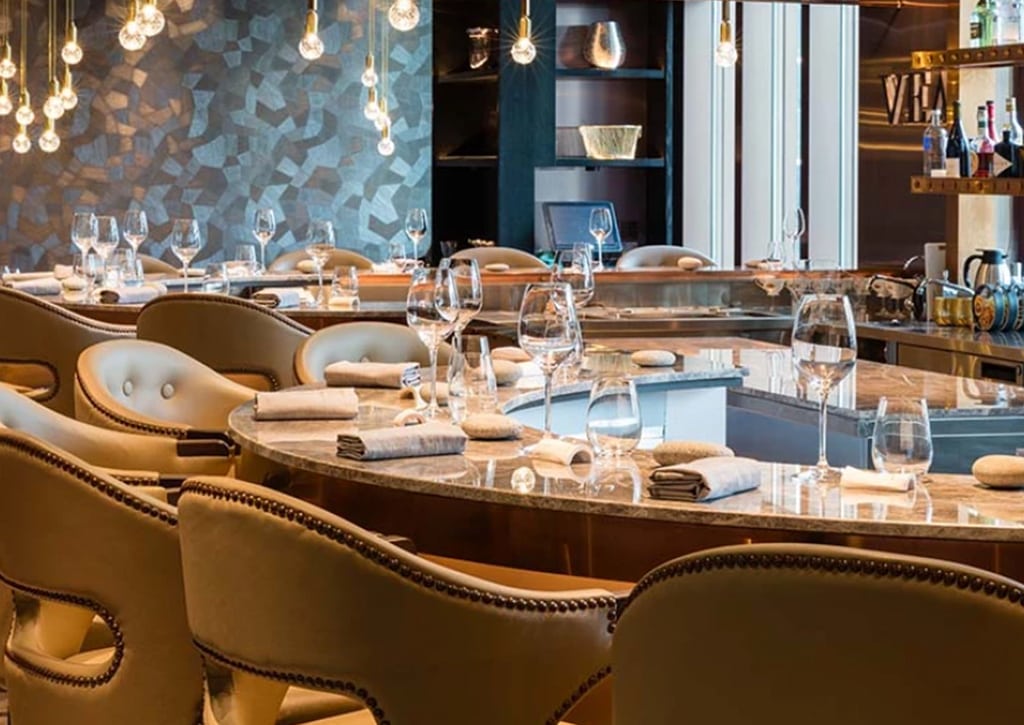 Bringing to life a fusion of Chinese and French fare, the meals at VEA reflect a beautiful harmony of acclaimed Chef Vicky Cheng's Chinese roots and French cooking techniques, thus earning VEA its rightful place as one of the best restaurants in Hong Kong.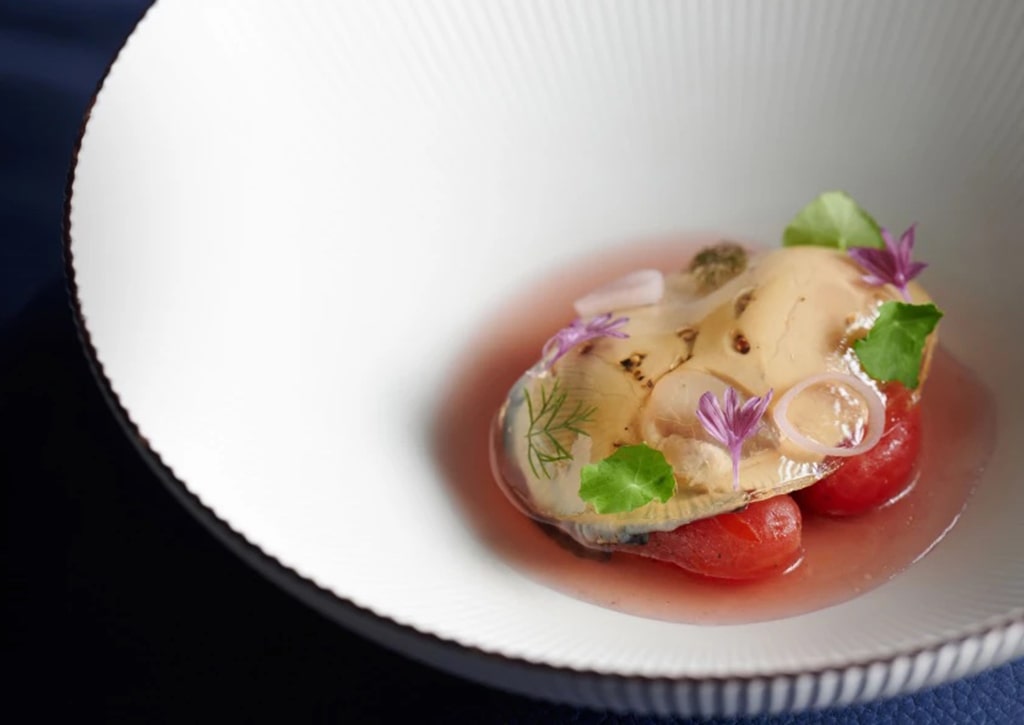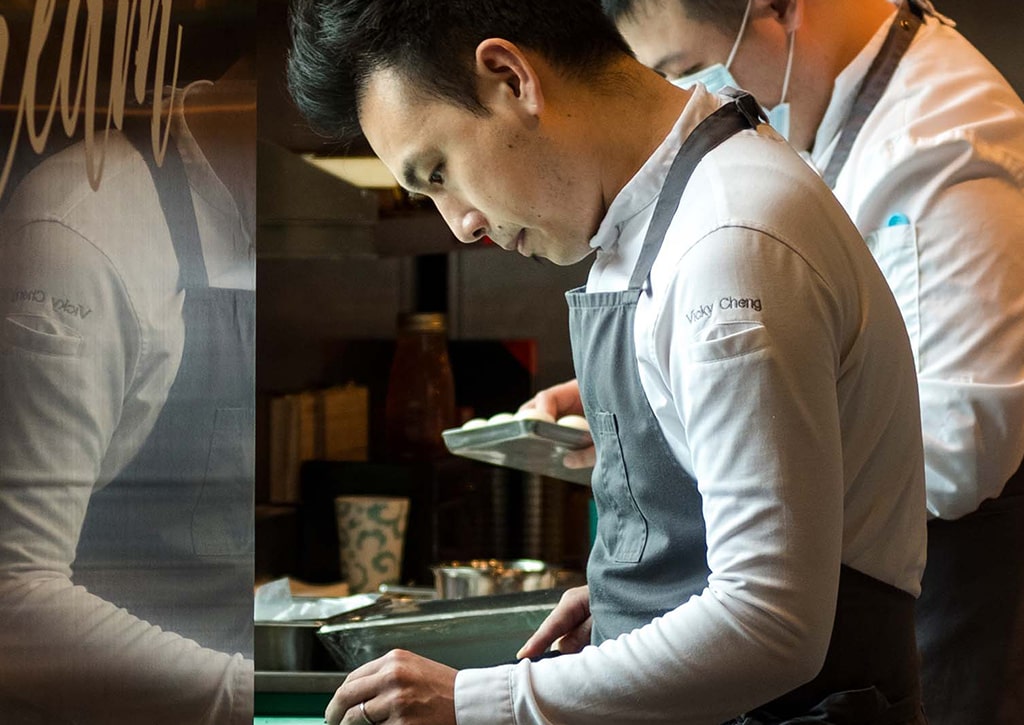 Inspired to visit Hong Kong when the borders reopen? LET US HELP
You may also be interested in these articles: