Hong Kong has all the hallmarks of a great cultural and creative city. Here, culture happens everywhere even outside galleries, theatres, and museums. Cultural lovers must head to West Kowloon for its stunning architecture, world-class museums, art galleries, performing arts as well as inspiring creative energy. We have shortlisted some key locations that you should consider visiting. These are truly breathtaking, IG-worthy destinations that portray the city's essence and charm. Get ready for an unforgettable trip!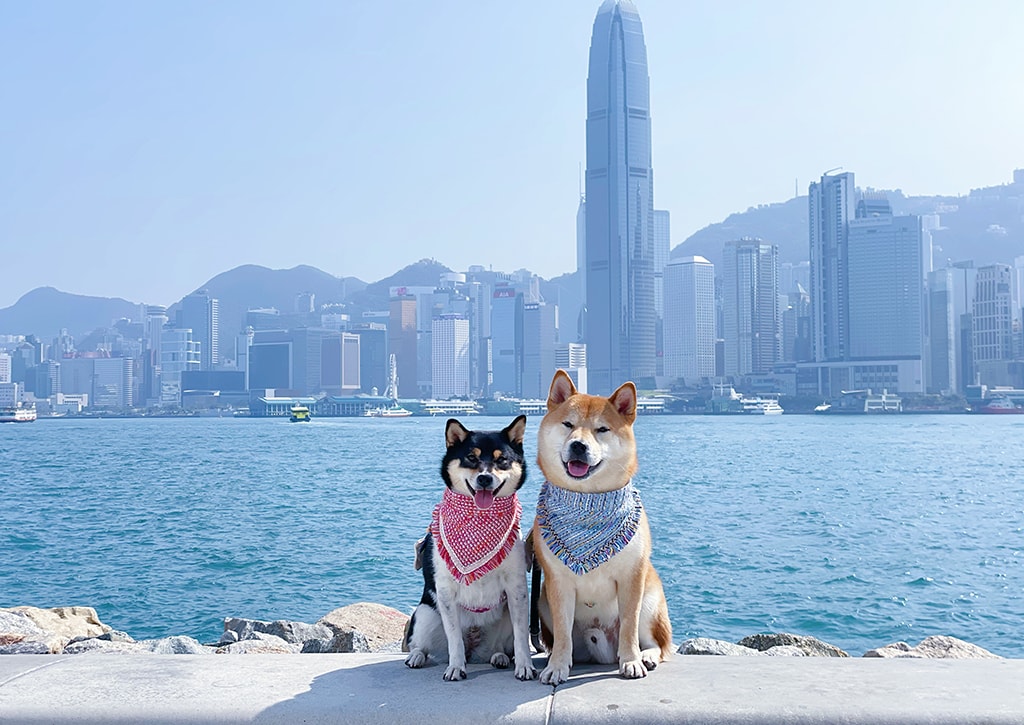 Truly IG-worthy destinations in West Kowloon
Photo and video sharing social networks is arguably the most popular way for us
to record and share our own adventures. Fortunately, West Kowloon is packed with Insta-worthy locations. Here are some of the most amazing sights and events just waiting to be celebrated, photographed, and remembered on your favourite social media platform.
Tin Hau Temple
The Tin Hau Temple, located in Yau Ma Tei, is said to be one of Hong Kong's best-kept secrets. Built around 1864 to honour the Chinese Goddess of the sea, this temple is now lovingly shaded by enormous, overgrown banyan trees.
HTT pro-tip: Look for the temple's southern chambers which have been renovated and are now known as The School, Yau Ma Tei. This is a hidden self-service bookstore for pictures with a varied selection of books and cultural products. Pose with an old-school cart noodle kiosk, which is next to a mini banyan tree, to recreate photos featuring outside-the-temple old-school charm.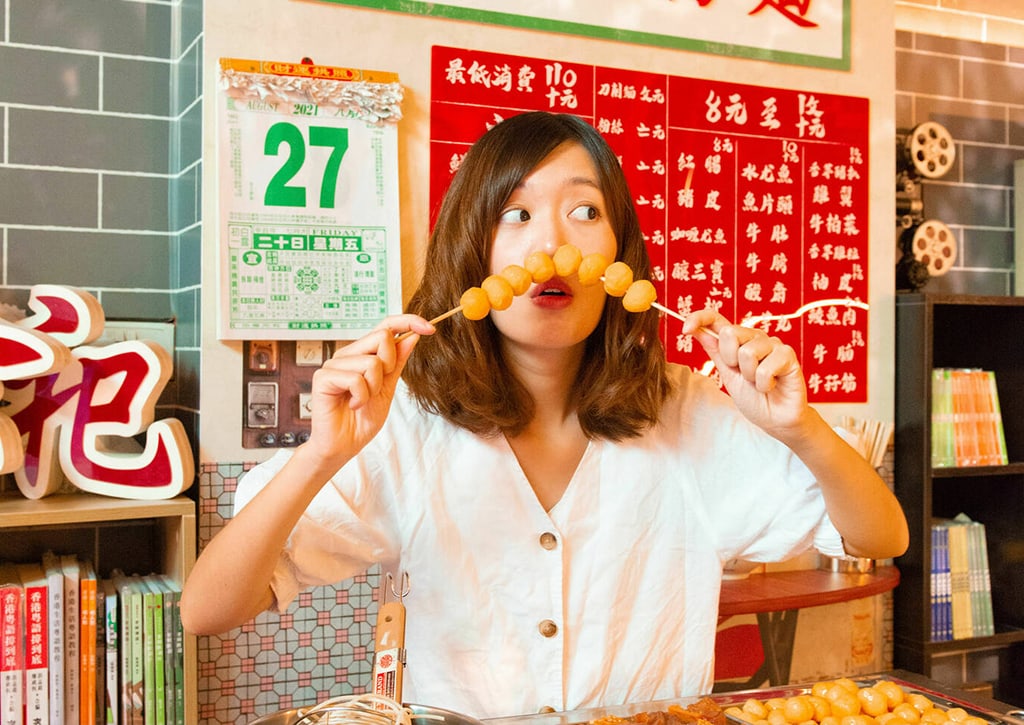 Temple Street, Night Market
This is probably the most popular market street for tourists who want to browse, eat relatively cheap fare, and have a smashing time. Besides being one of the best markets in the city, it is wonderfully photogenic. Check out the landscape view in the picture below, which is undeniably Hong Kong and totally IG-worthy.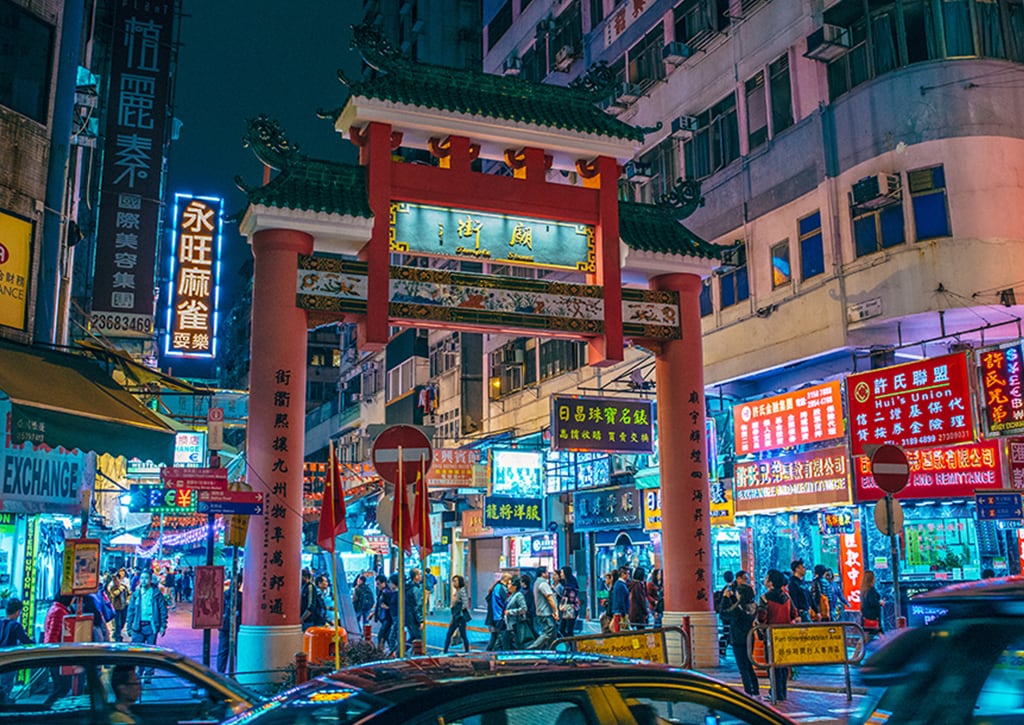 HTT pro-tip: Temple Street is a great place to shoot street photography in Hong Kong. Here you can capture the authentic side of Hong Kong and its people. Make your way up to the 4th floor to get a bird's eye view of this bustling market.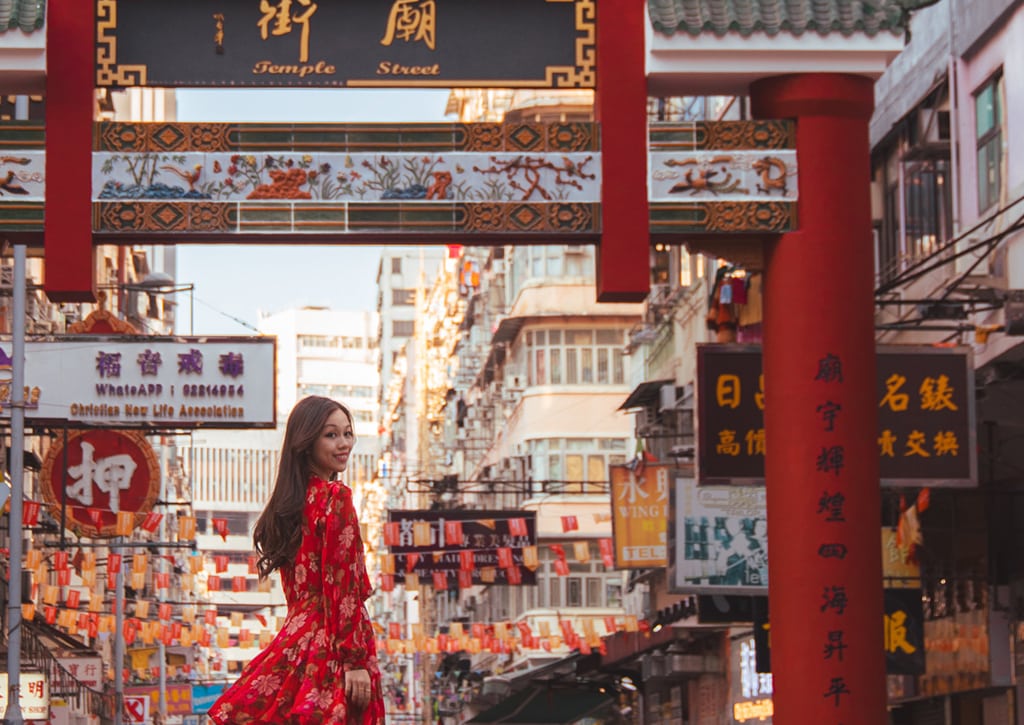 A Symphony of Lights
This event, which is free for public enjoyment, should not be missed when you visit Hong Kong. It is a spectacular experience that takes place every night at 8pm. Starting at the first beat of music and spark of light, you will be captivated by an extravaganza of countless lights, lasers, LED screens from more than 40 surrounding buildings. The music composed by the international musicians and Hong Kong Philharmonic Orchestra is a delightful treat of 'east meets west'. This speaks of the city's character, heart and soul. Instagram has extended its story videos to over a minute. You will have countless opportunities from this 10-minute display for countless awe-inspiring stories.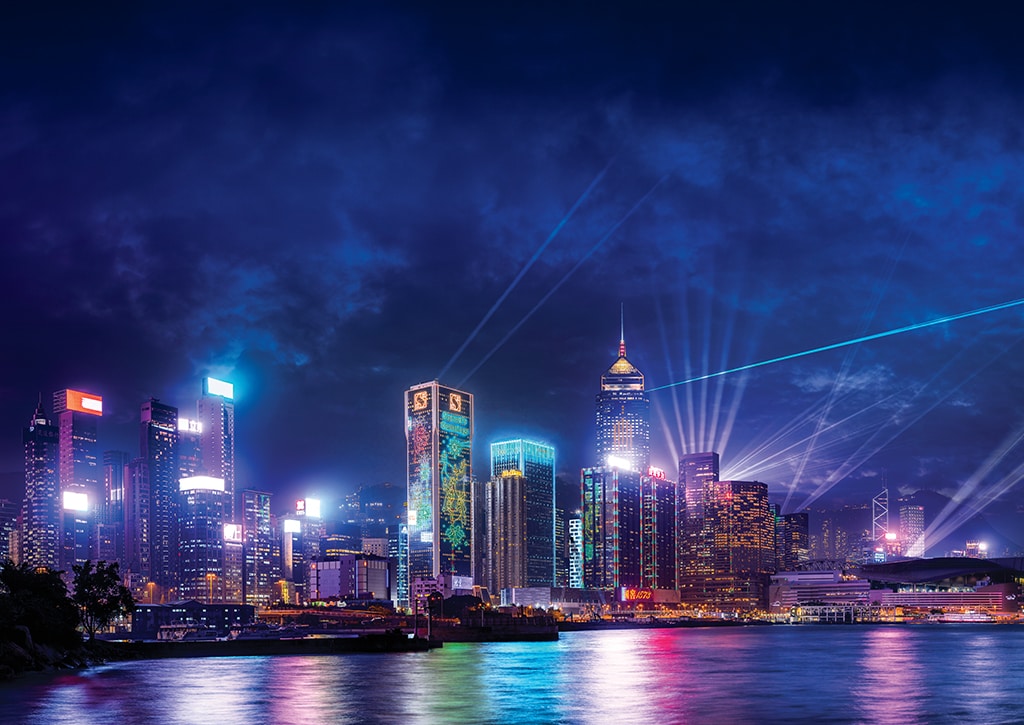 HTT pro-tip: We love this nightly light and laser show and believe that it can be enjoyed many times. For front-row views, you can head to the Tsim Sha Tsui waterfront outside the Hong Kong Cultural Centre and the Avenue of Stars. Be early to get a good spot. Or consider watching from a water taxi or a harbour cruise. For a more intimate setting and enviable views, go for dinner at the Legacy House, Rosewood Hong Kong or Felix, a restaurant on the 28th floor of The Peninsula Hotel.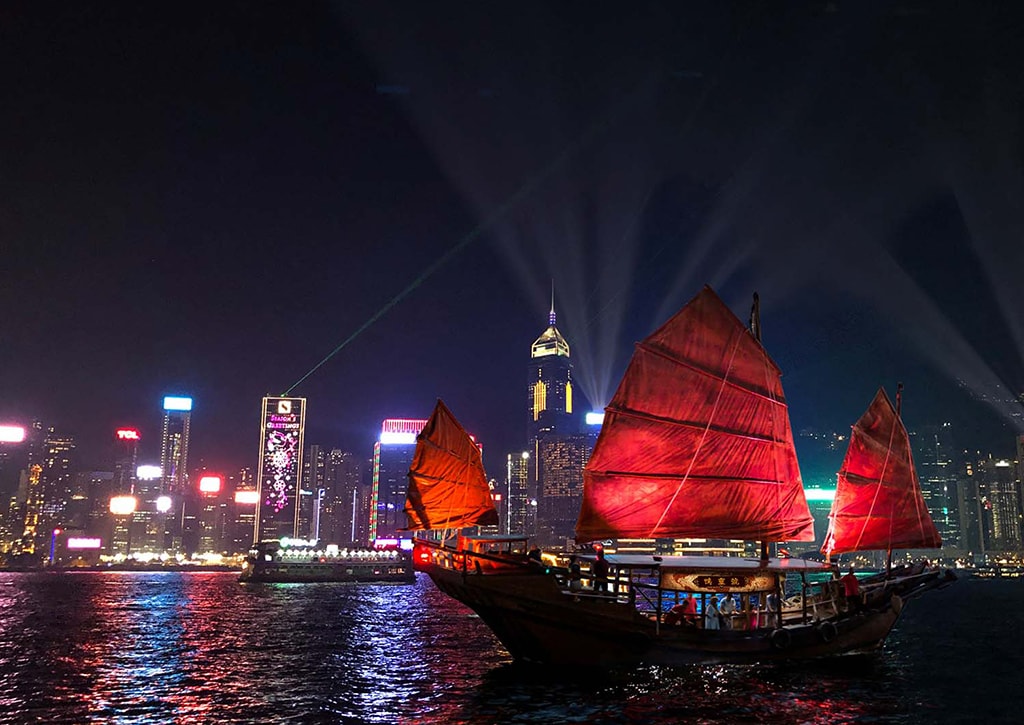 Breathtakingly beautiful places in West Kowloon
The aesthetics of a place is an expression of its beauty and charm. Hong Kong plays host to many awe-inspiring wonders from Mother Nature's hits and man-made marvels. On the top of our #aestheticsspots are these destinations in West Kowloon.
sky100 Hong Kong Observation Deck
Hong Kong is famed for its breathtaking skyline, day and night. For an unobscured 360-degree view, head to the sky100 Hong Kong Observation Deck. This is the only indoor observation deck where you can soak in blue skies and harbour during a clear day. At night, you can take in all the bright lights of this famed cityscape.
HTT pro-tip: Take the most extraordinary photos at the Sky High Tech Zone, which offers augmented reality technologies. You can take pictures suspended in the air over the cityscape or touch the moon. For a tech-sational experience, use its cutting edge virtual reality technology to fly as high as 393 meters over the city.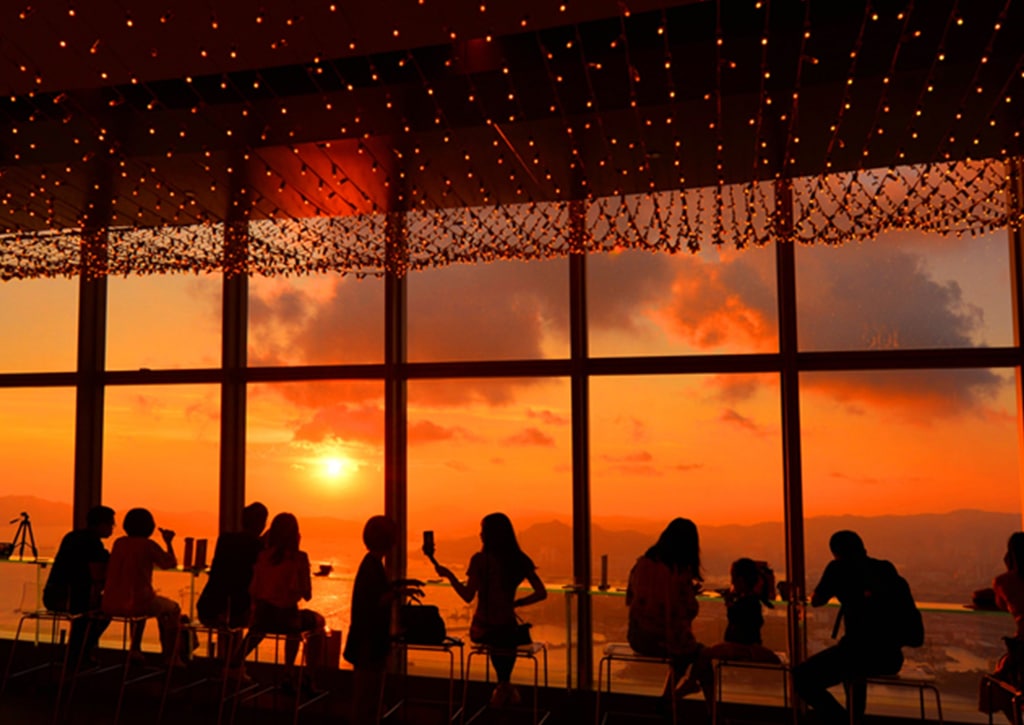 West Kowloon Art Park
It would not occur for one to describe Hong Kong as relaxed or chilled until the West Kowloon Art Park – an exciting addition to the West Kowloon Cultural district – came about. It is where the old (traditional arts) and the new (modern installations) live in harmony. This is an expansive, pet-friendly, open lawn for leisure, relaxation, food, arts, and culture. Plan carefully and you will be able to enjoy large-scale outdoor sculptures and installations curated by M+ or open-air performances of music, dance, and theatre at this vibrant oasis in the heart of the city.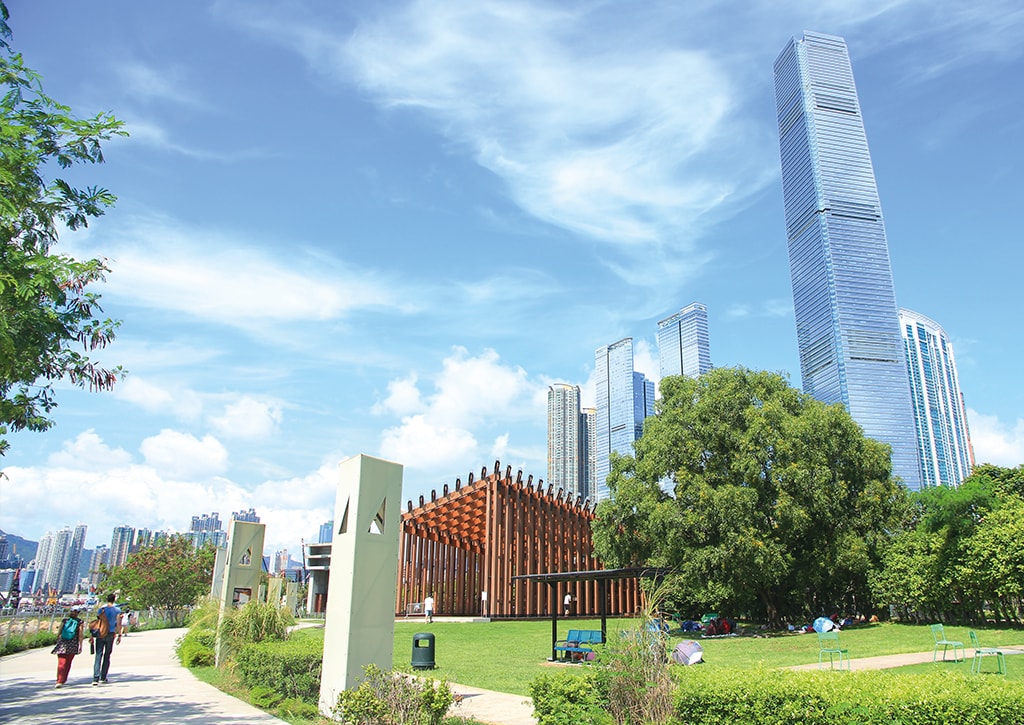 HTT pro-tip: There is free WiFi here so you can stay connected as you spend the day soaking up some vitamin D. Go for a jog or picnic on the Great Lawn. Rent an inflatable sofa or wine and dine at the harbour-side eateries. For your IG, look for the Competition Pavilion, Freespace Mural and try the mural-inspired Instagram filter.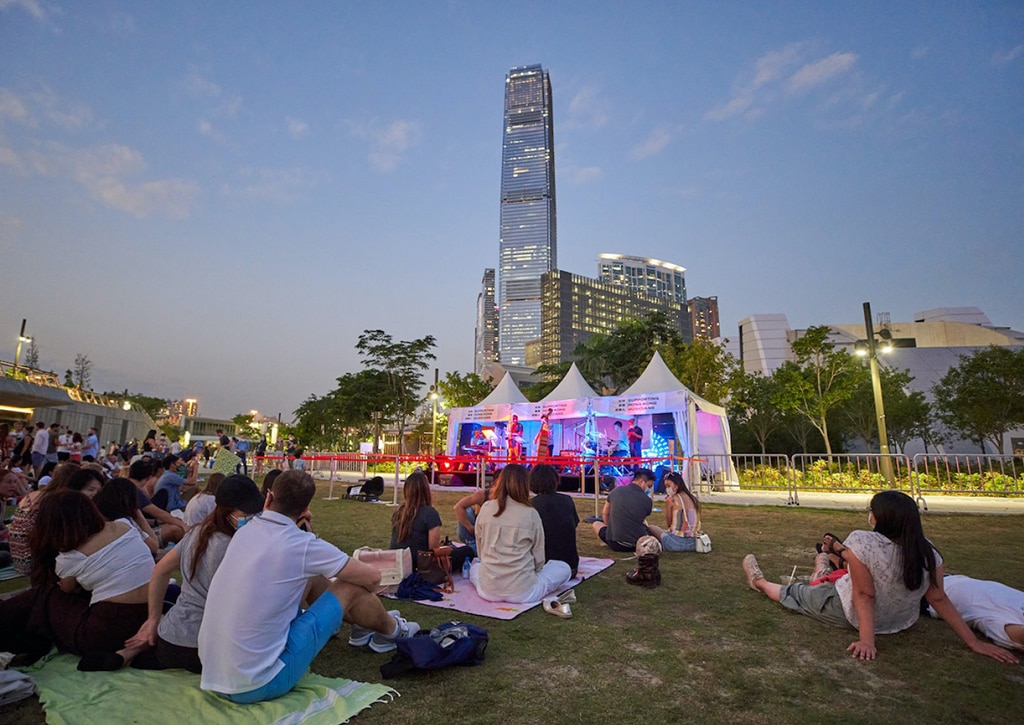 Hong Kong Palace Museum
After five years in the making, the Hong Kong Palace Museum is due to open in July 2022. Never-before-seen treasures and pieces will be on display to the public for the very first time. This museum will position Hong Kong as a hub for arts and cultural exchange between Mainland China and the rest of the world. What can you expect at Hong Kong Palace Museum? We are looking at 9 fantastic galleries with exceptional work from its collection as well as a stunning vista of the Entrance Plaza, the Hong Kong skyline and Lantau Island with an array of amenities that includes a 400-seat auditorium, a learning and resource centre, activity rooms, an atrium with viewing decks and restaurants.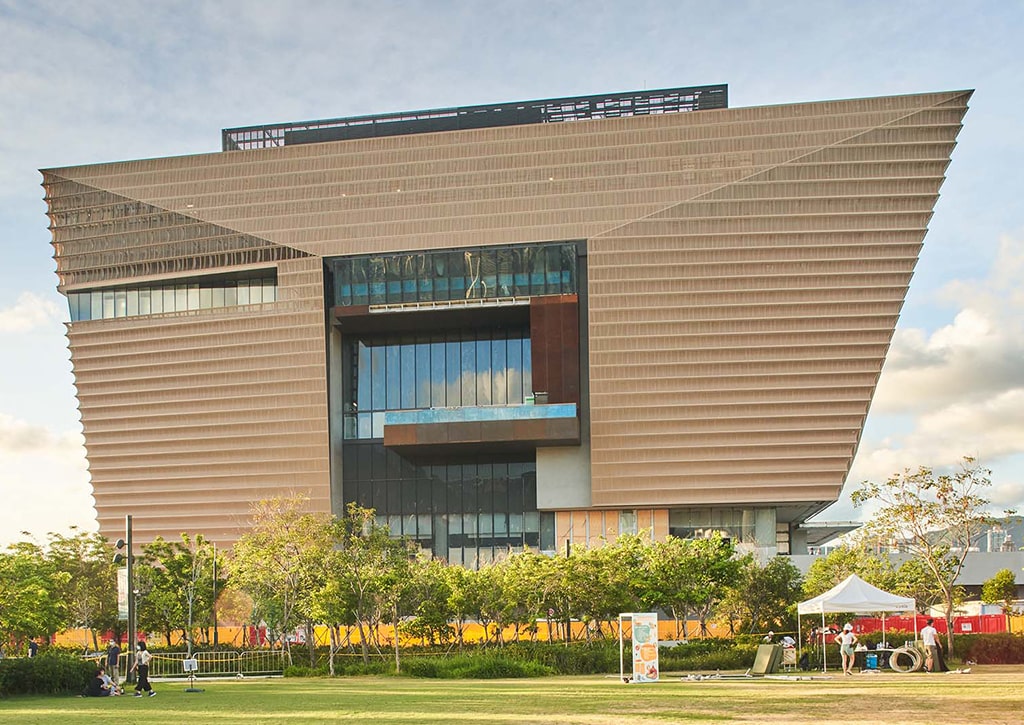 HTT pro-tip: The Palace Museum is better known as the Forbidden City in China. Excited yet? Exquisite artwork from the Forbidden City makes this museum even more captivating. In the lead up to its grand opening, the Hong Kong Palace Museum has prepared exciting programmes such as the online Palace Museum Culture Lecture Series that invites the public to learn about the rich cultural history of the Forbidden City and the treasures of China's storied past.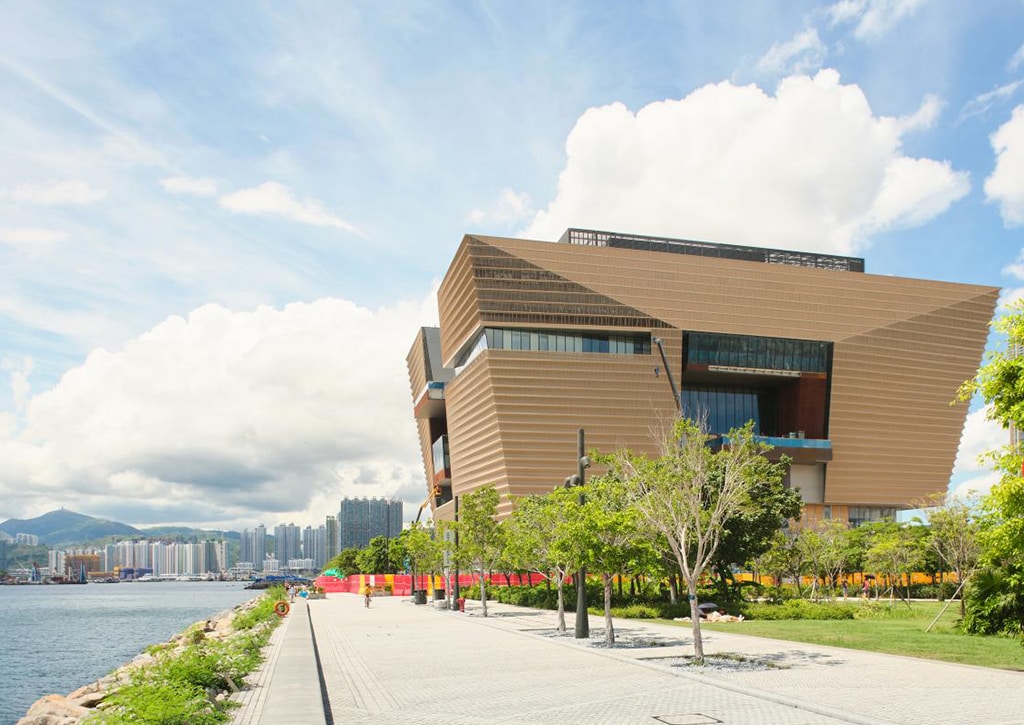 Xiqu Centre
One look at the Xiqu Centre in West Kowloon and you will never forget this dramatic building that resembles soft waves across the water. Overlooking the Victoria Harbour, the Xiqu Centre is the new prestigious home for traditional Chinese opera. It is also a landmark entrance for the West Kowloon Cultural District, the city's hub for arts and culture. It is truly a modern home for a traditional art form.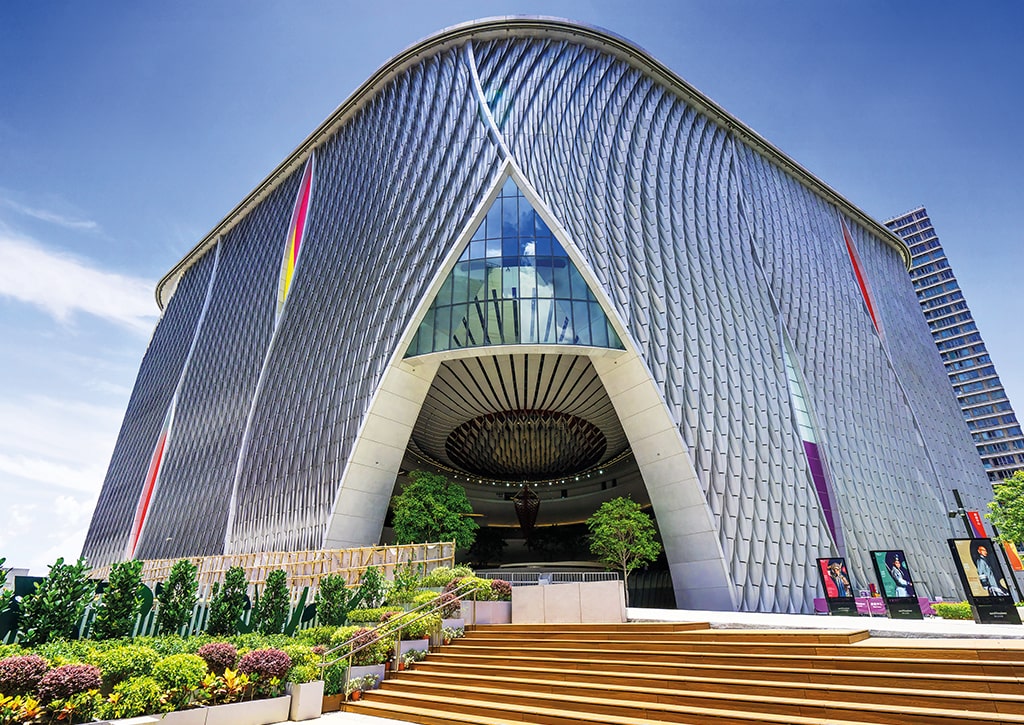 HTT pro-tip: The soaring openings found at each corner of the Xiqu Centre are distinctly doorless. This paves the way for an abundance of natural light. Your photos cannot go wrong. Get a picture against the curve metal fins of the Xiqu Centre outside the building. When inside, look for the Xiqu Centre atrium, which offers a great photogenic backdrop.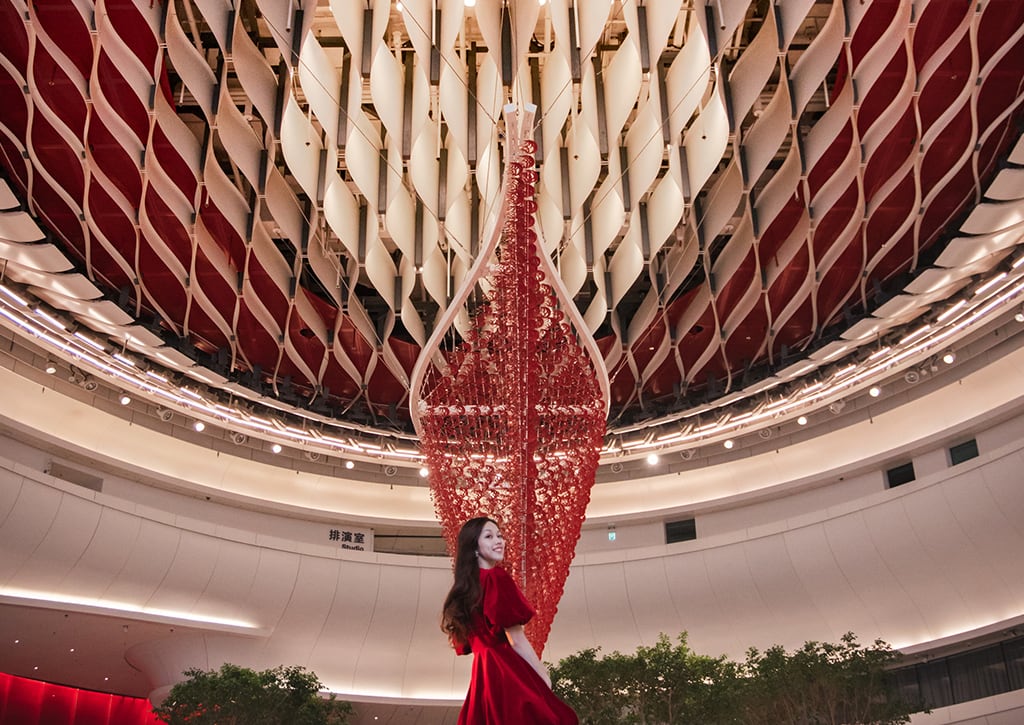 Uniquely Hong Kong
Hong Kong's has an unmistakable character with its fusion of two worlds: east and west. It has an old and modern, traditional but cutting-edge, busy yet contemplative, exhilarating, and steadfast spirit. This city's charm and appeal can be seen on its signs that explode out from almost every street. We also believe that Hong Kong's essence can be experienced with a visit and if possible, a meal, at the renowned, ageless yet trendy Mido Café.
Neon signs and LED-lights
Neon signs once dominated Hong Kong's crowded streets through tall, bigger billboards often featuring dragons or figures. Hong Kong's neon glow was instrumental in the iconic Wong Kar-Wai films as well as Blade Runner and Japanese cult film, Ghost in the Shell.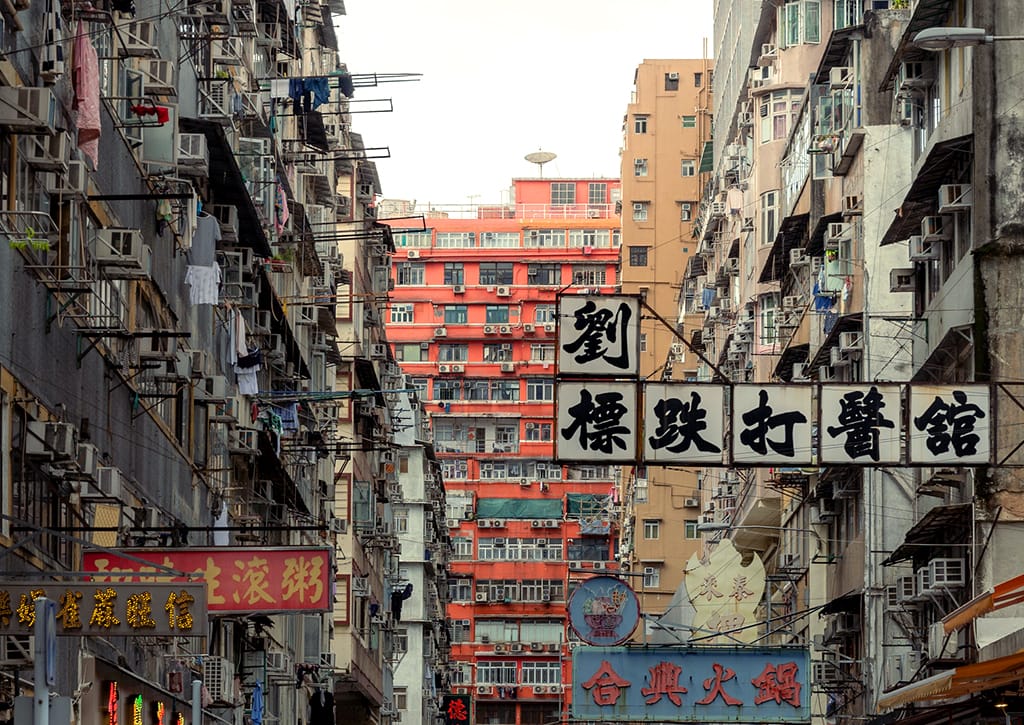 Energy-efficient LED lights are now taking over the neon-lit street so make sure to take photos featuring most signs and their distinct aesthetics that depict the city's energy and vibe.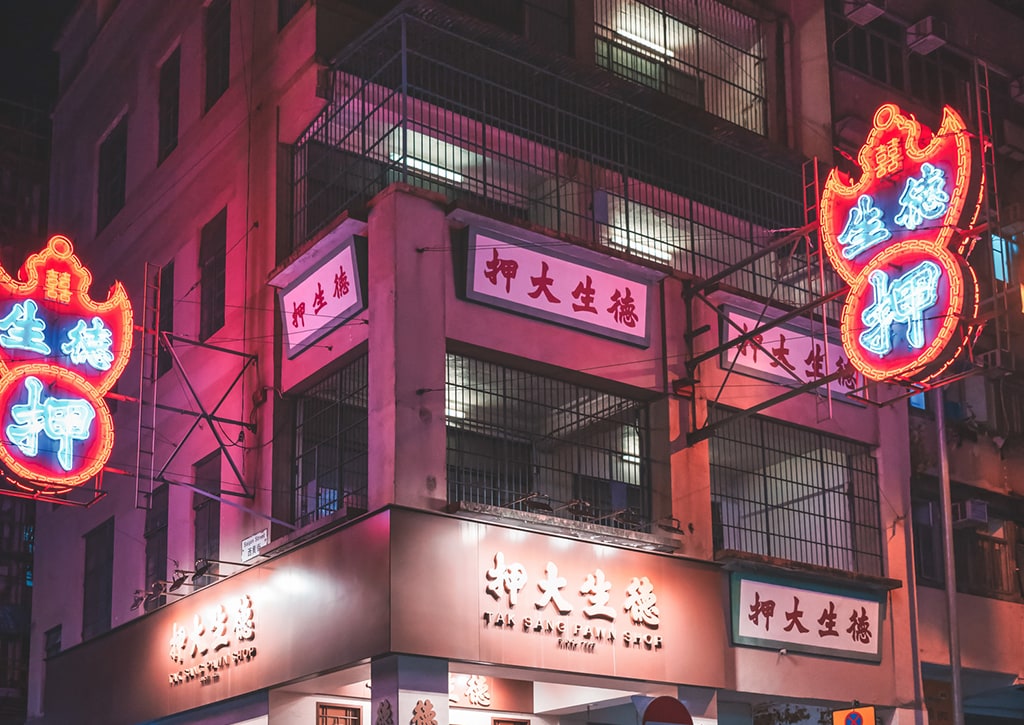 HTT pro-tip: Mido Café still has its neon light. Like the café, these four red-lit characters floating in the air is about half a century old. Read on for more.
Mido Café
Established in 1950, Mido Café was made famous after serving as a backdrop for many films and TV shows such as The World of Suzie Wong, Moonlight Express, Street Fighters and the Revolving Doors of Vengeance. It is in the heart of Temple Street and across Tin Hau Temple in Yau Ma Tei. Mido Café is frozen in time so you can enjoy its timeless interior – retro well-worn coloured windows, mosaic tiles – as well as its baked spare rib rice (a signature dish), pineapple bun, French toast or fried noodles paired with a classic Hong Kong Cha Chaan Teng-style milk tea.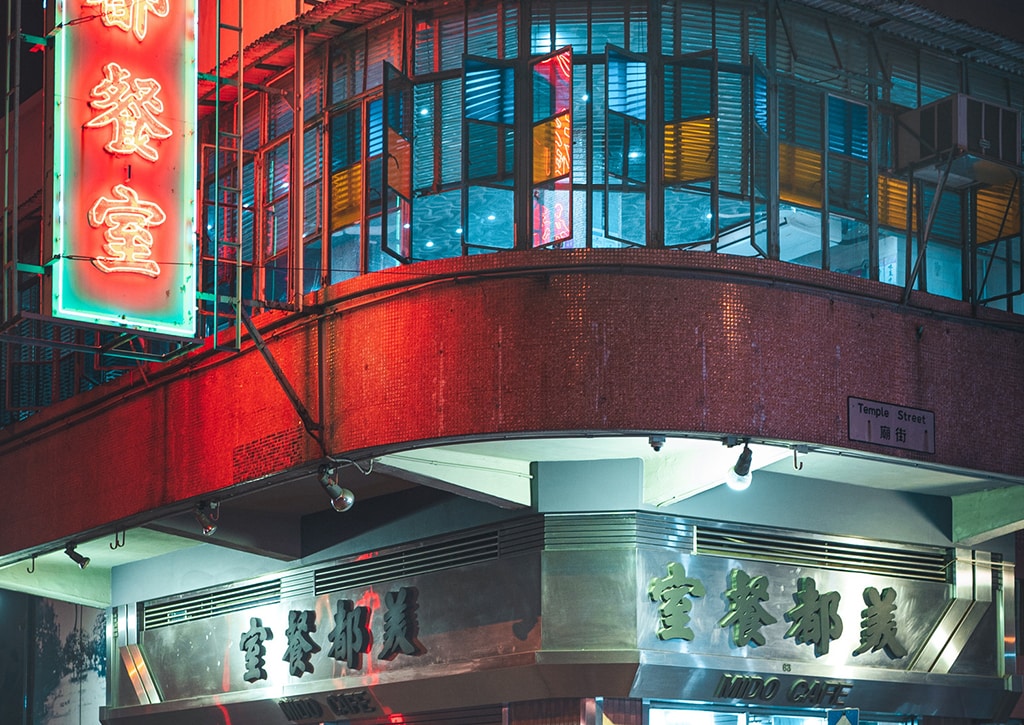 HTT pro-tip: If you get a seat in a booth near the window, you may be able to take a photo with a closeup of the café's famous neon sign.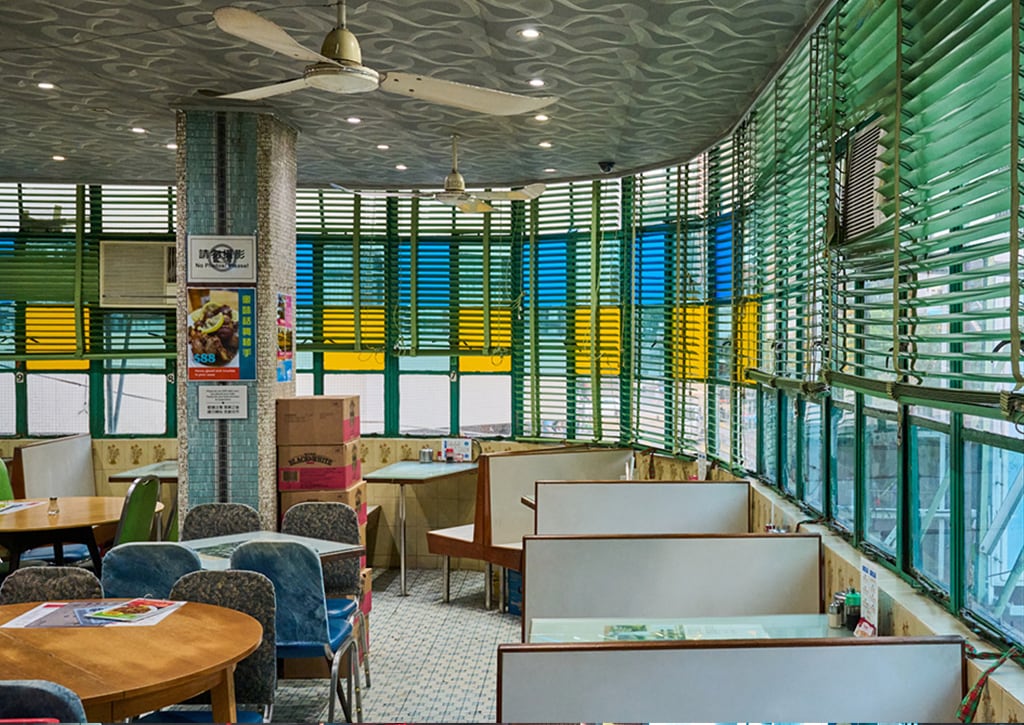 There are a plentiful of treasures and experiences at West Kowloon for one to experience and remember. Who can resist unique old school fused with modern charm? Head to West Kowloon, where there is something for everyone, soon.
Inspired to visit Hong Kong when the borders reopen? LET US HELP
The article is adapted with permission from Hong Kong Tourism Board. View original source here.
You may also be interested in these articles: