After the stress of the past few years, don't white beaches sound like Nirvana? Let your hair down, welcome the calming sounds of the ocean, sip on a freshly cracked coconut as your hammock sways, savour a bowl of aromatic tom yam soup and pad thai whilst waiting for your beachside foot massage.
Look no further. Our neighbour up north – Thailand with its beautiful islands are amongst the planet's top getaway paradise destinations. Here we give you a rundown of the best islands in Thailand, each with its own unique trademark that makes them special.
And if you have a hard time choosing, we are here to help you plan your dream Thailand island beach holiday.
Note: Read up here on the latest Thailand travel restrictions 
Here's a round-up of the top 10 most tantalizing Thailand islands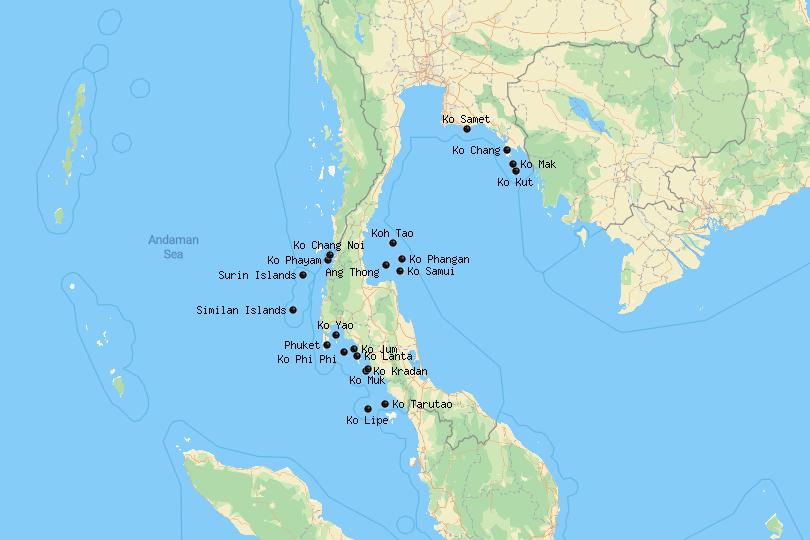 Best islands in the Andaman Sea
1. Koh Lipe – the "Maldives of Thailand"
Located in Satun province in the deep south of Thailand, Koh Lipe is the key tourism island in the Tarutao National Park. Small enough for you can explore on foot, this little gem of an island is said to have the most beautiful beaches in Thailand.
Pattaya Beach is the busiest with the island's nightlife whilst Sunrise Beach is more quiet and secluded. Both beaches are an easy stroll to the much-loved "Walking street", where there's lots of activities, shopping, cafes and restaurants serving up all types of cuisine.
Lots of island hopping, snorkelling, diving, fishing and stand-up paddleboarding (SUP) can be done during the day and at night, you can watch out for the luminescent plankton at the seashores.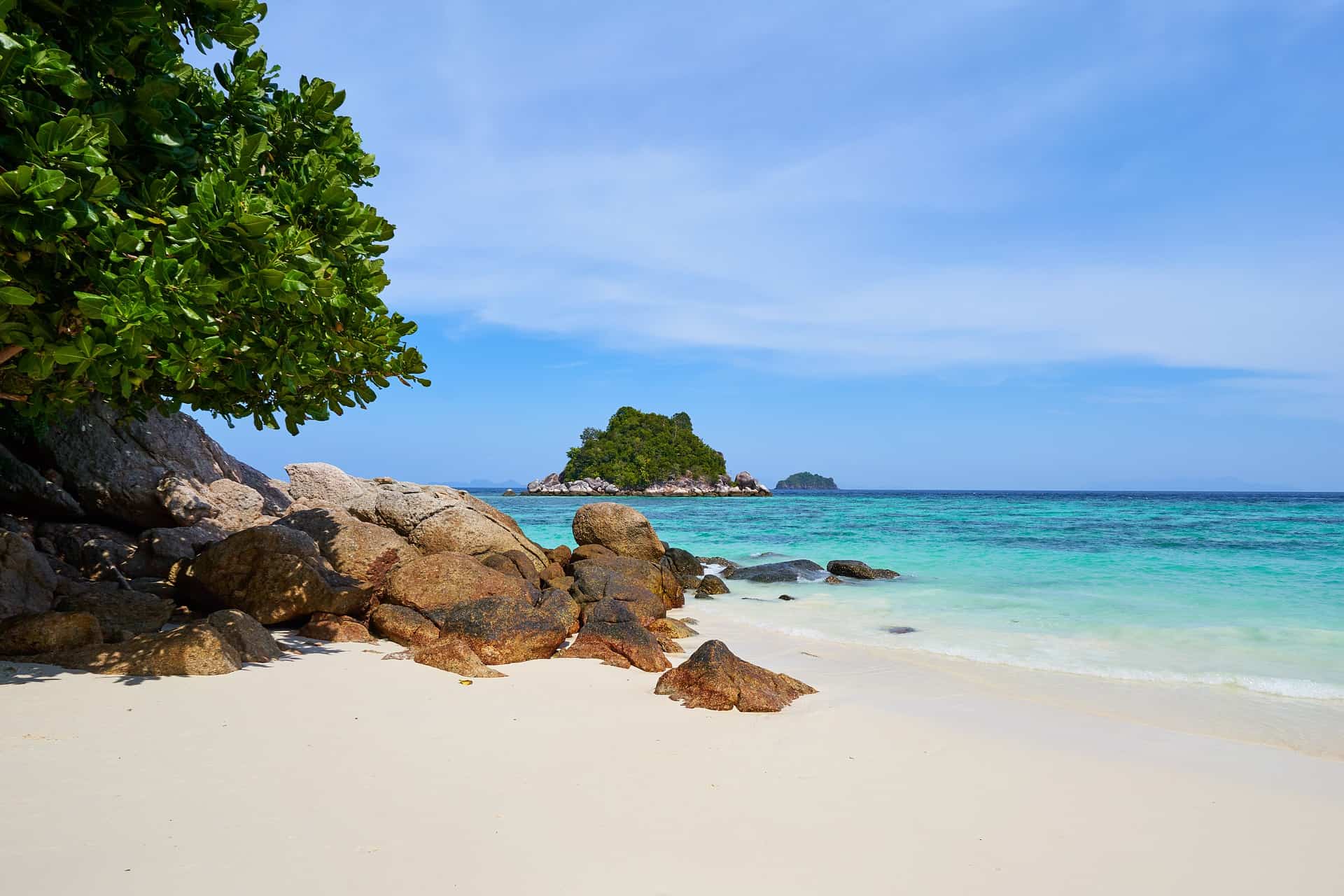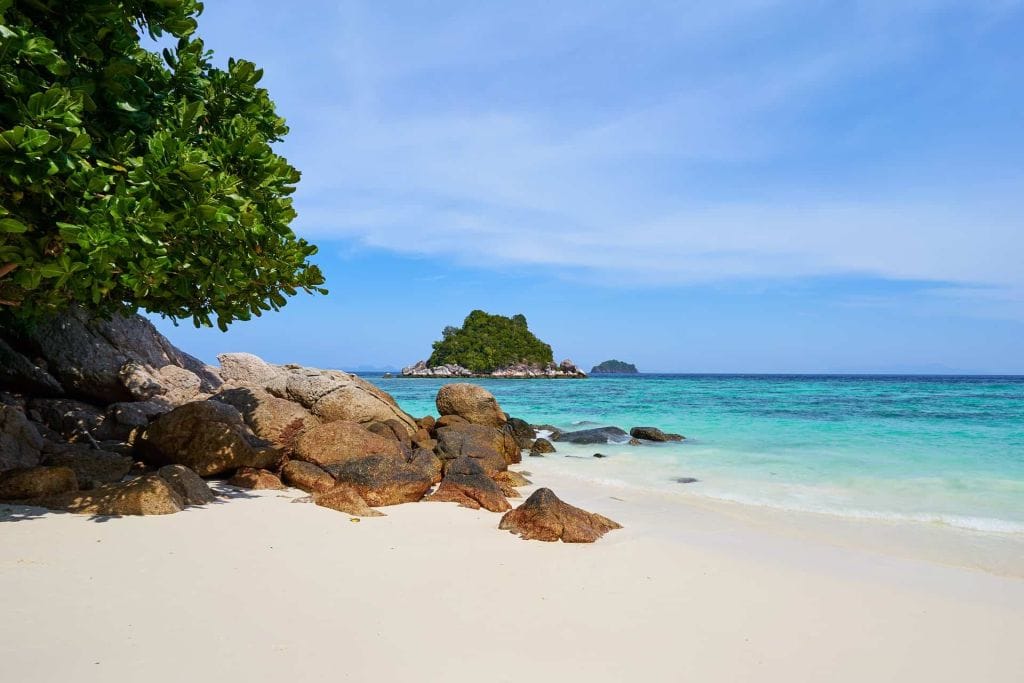 2. Phuket – The Big sister of the Thai Islands
Thailand's biggest and arguably most well-known island has its own international airport making Phuket a great starting point for island hopping in the Andaman Sea.
Phuket holds true to the saying that there's something for everyone with its vast array of offerings. There's Patong with its infamous nightlife and crazy traffic, but you can get away from that to explore the quieter and breathtakingly beautiful parts of the island.
From gorgeous beaches, colourful Buddhist temples, eco-adventures such as elephant sanctuaries, world-class diving and snorkelling spots and water sports, Phuket also boasts of great local and international cuisine, shopping and nightlife.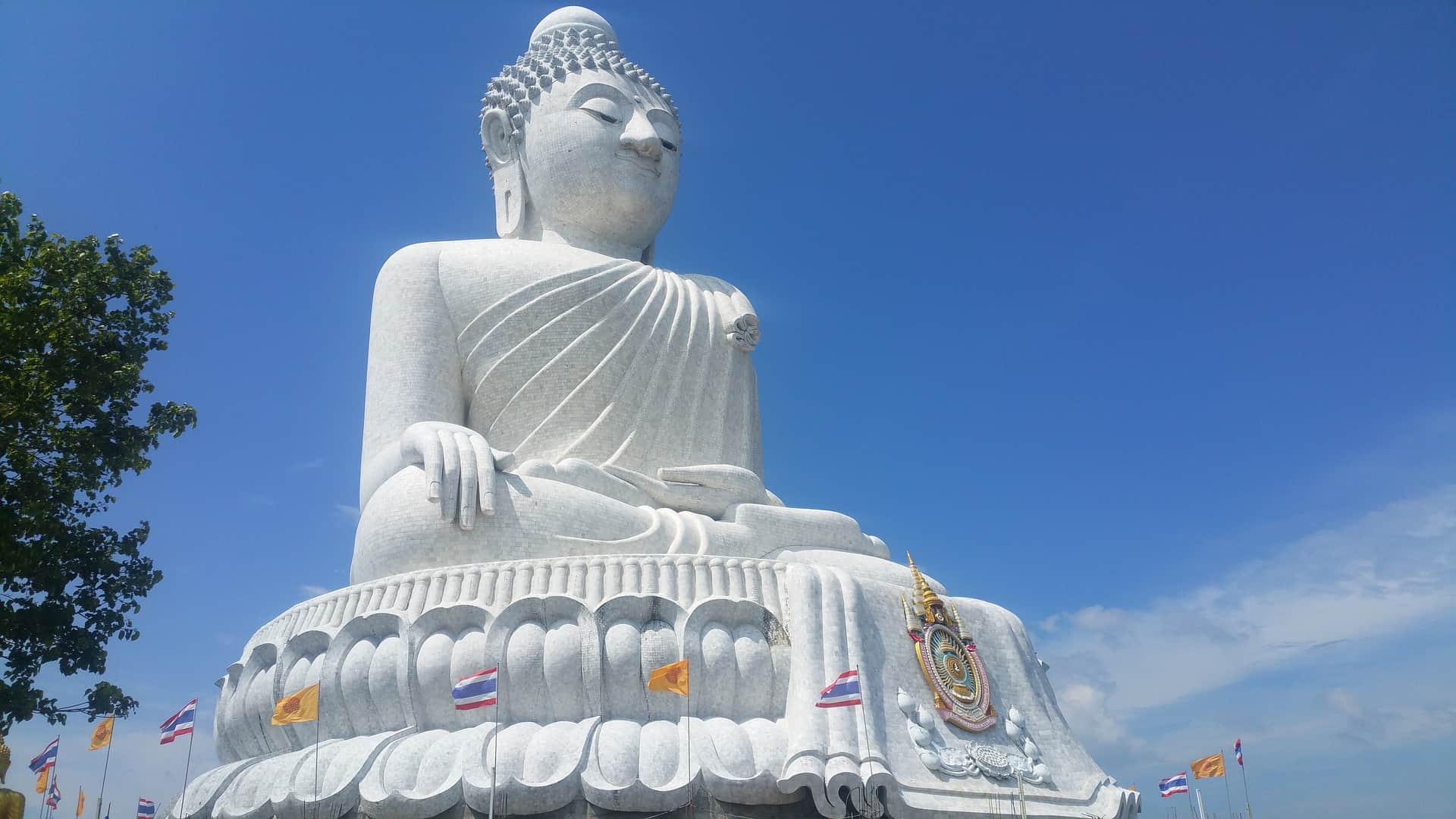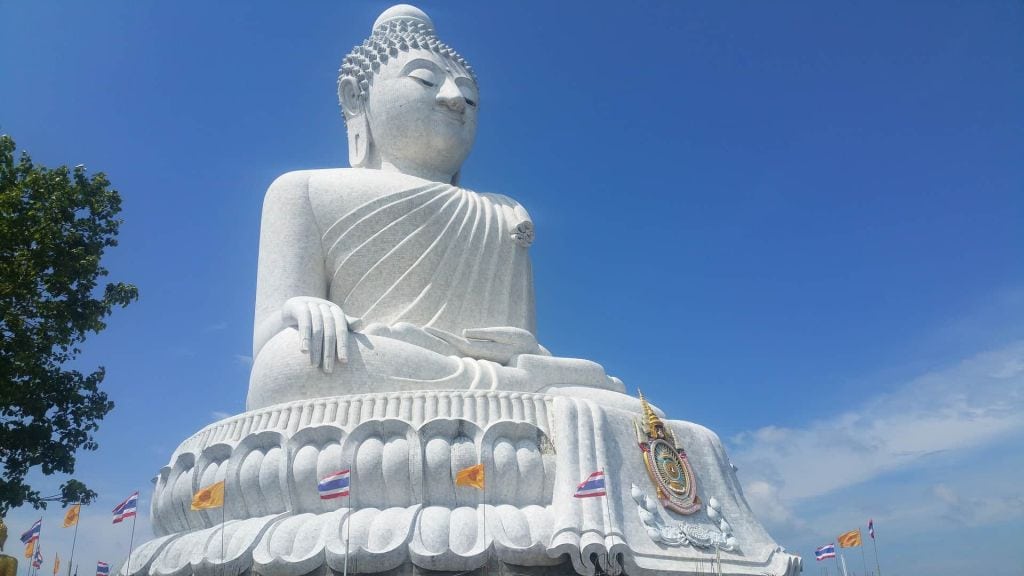 3. Koh Phi Phi – "The Beach"
From Phuket, you can take a 45-minute speedboat trip to the iconic Koh Phi Phi islands – made famous by the movie "The Beach".
Koh Phi Phi is an archipelago of 6 islands; Phi Phi Don is the largest, where the tourists converge and is where the hotels and nightlife is. The second largest is Phi Phi Leh with its stunning Maya Beach where scenes from "The Beach" were filmed. Phi Phi Leh also has the Viking Cave or Tham Phaya Nak – at the bottom of a tall limestone cliff with paintings of boats and ships on the cave walls. These paintings were possibly done by sailors seeking shelter during thunderstorms.
This Thailand island has been almost entirely rebuilt after being destroyed during the 2004 Boxing Day tsunami, and now is popular especially with the younger crowd whose days are spent exploring, diving, sunning and cliff-jumping, and nights hanging out at beach bars, watching fire dancers and making new friends.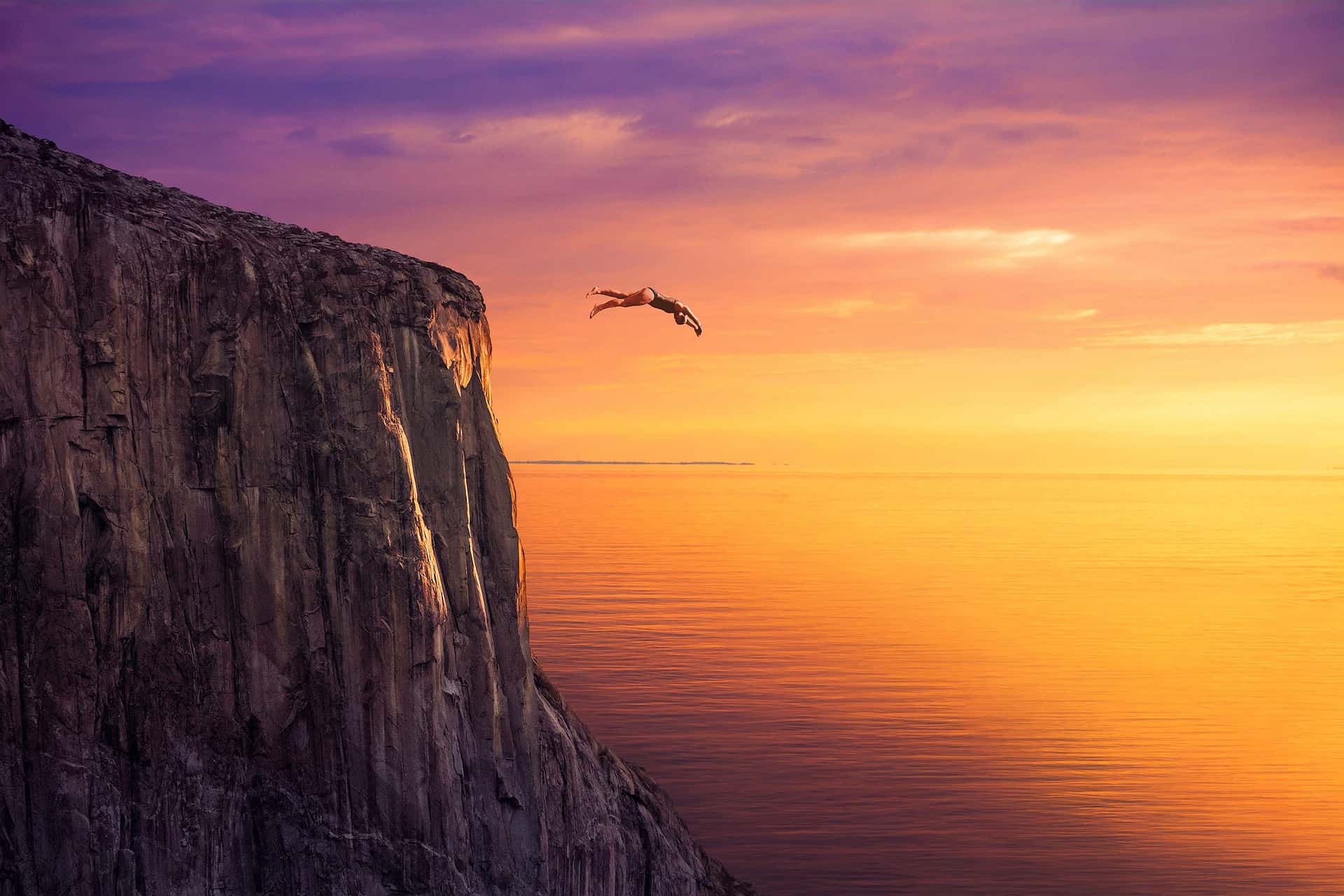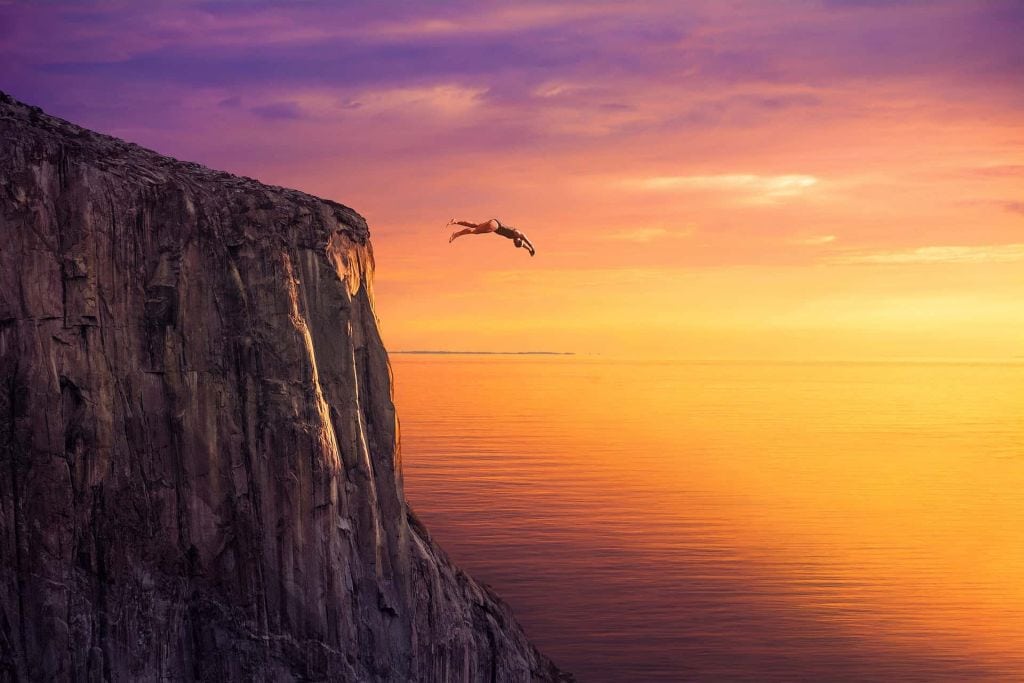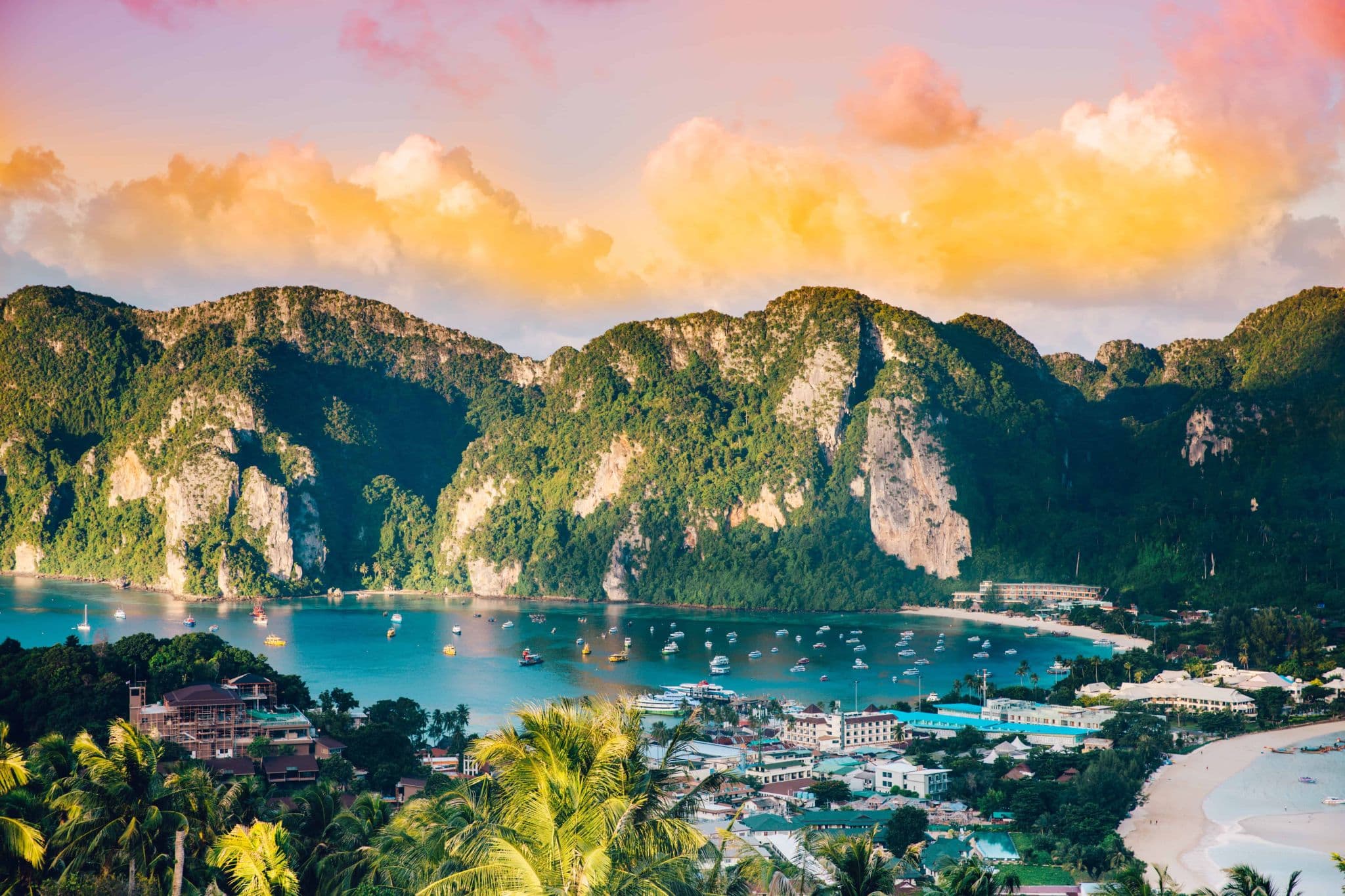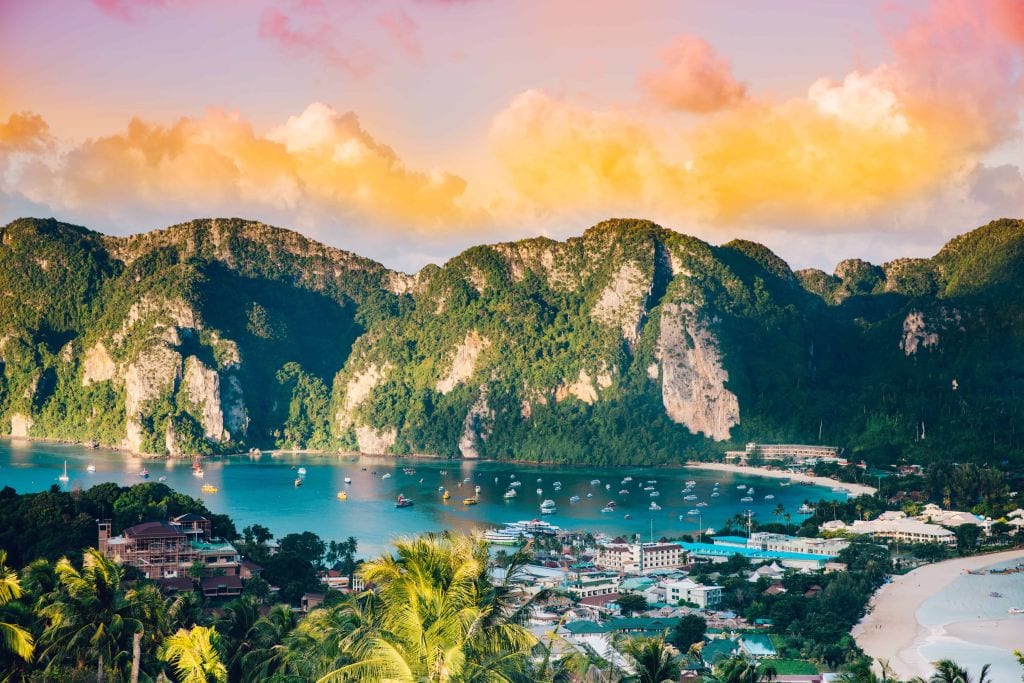 4. Similan Islands – Adventure Playground for Divers 
The Similan Islands, a stunning archipelago about 84km northwest of Phuket are one of the most interesting diving spots in the world and is also popular with the sailing community.
Similan comes from a Malay word and means nine. Originally nine islands, it's now expanded to include two more and each has its own name.
Similan Islands clear waters are rife with all sorts of marine life – whales, dolphins, moray eels – and here you will find the greatest profusion of reef fish in Thai waters and more than 200 species of hard coral. Underwater caves, swim-throughs, unique rock formations make this a true paradise for divers all around the world.
Daytrips to Similan from Phuket take 45 minutes or 3 hours depending on the boat. Popular with divers and game fishers is the liveaboard boat trips, usually around 4 days. Take note that the islands are closed from around May to October due to unfavourable weather conditions.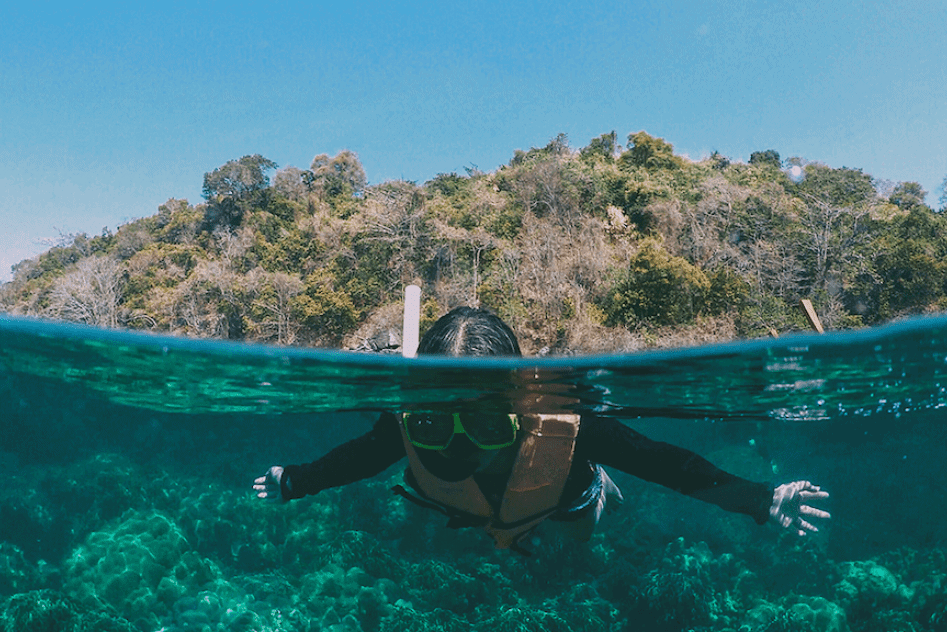 5. Surin Islands – swim with Whale Sharks
Head 100km north of Similan and you find Surin Islands – another amazing little archipelago of 5 Thai islands.
On these islands' untouched settings, you find more excellent diving, snorkelling, game fishing and hiking. Famed for its magnificent underwater seascape and vividly coloured reef, you can spot colourful tropical fishes, morays, sea turtles, butterflyfish and harmless reef sharks in shallow waters. A major attraction for divers is Richelieu Rock, a coral-covered pinnacle – as you can sight whale sharks which make for exciting diving.
On Koh Surin Nuea, you will find a community of sea gypsies or Moken. They live on boats or "kabang" and their means of livelihood is gathering shellfish and other kinds of marine life from the surrounding reefs.
You can get to Surin by arranging a boat tour from Phuket, whilst divers may prefer the liveaboard option. And similar to Similan, Surin may be closed from May to October due to heavy waves and bad weather.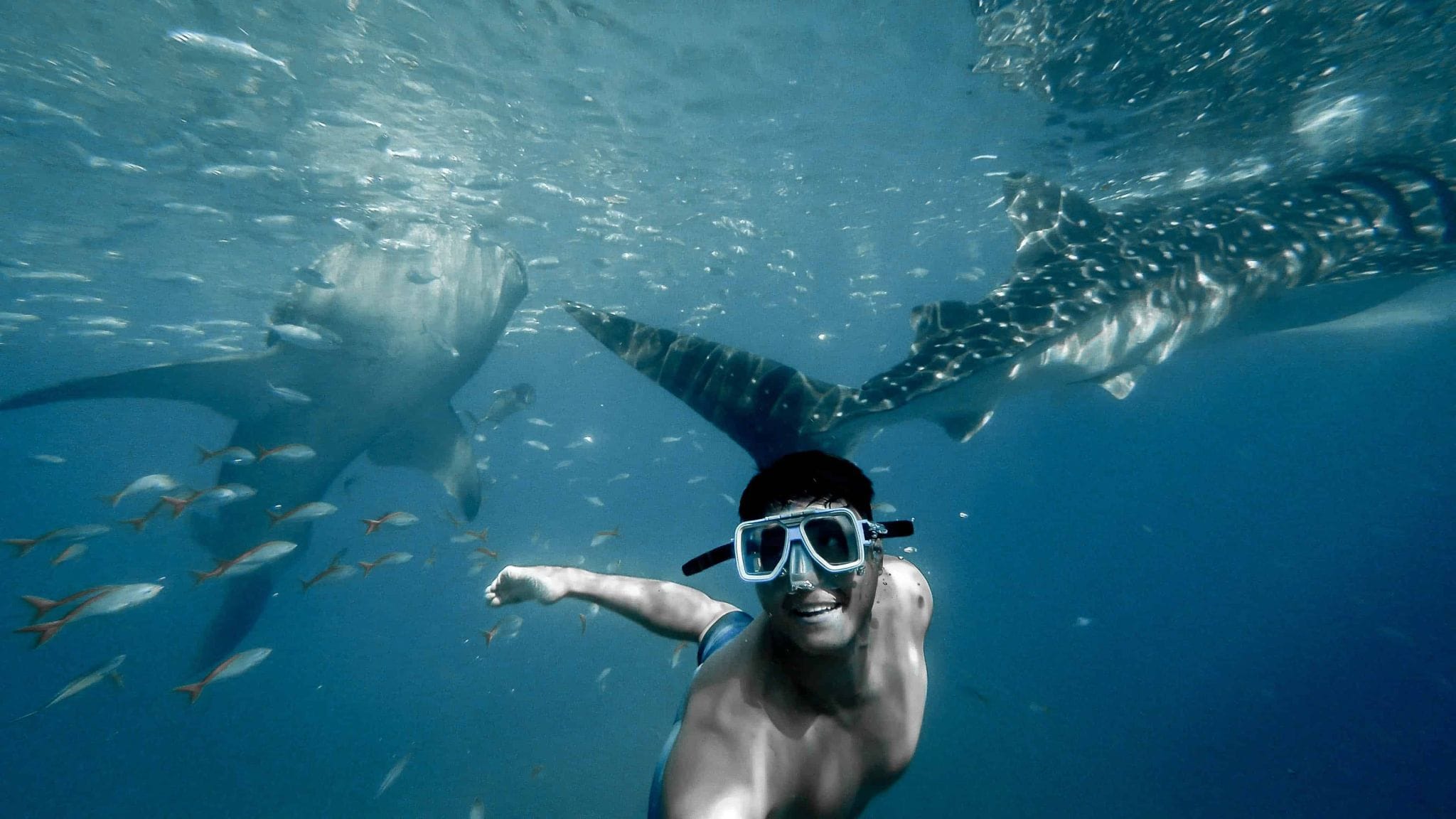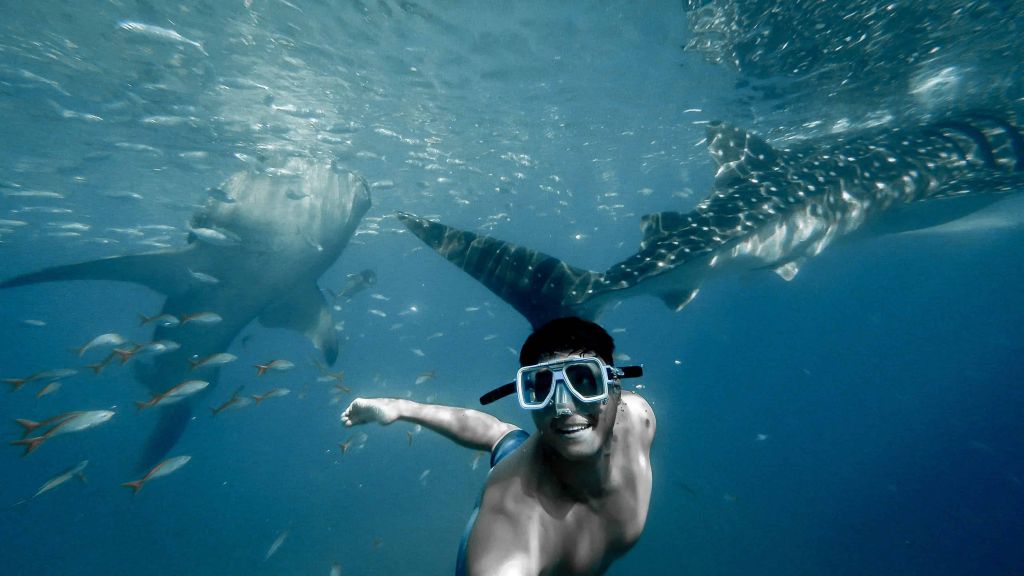 6. Krabi – Where You Can Rock-Climb Like Spiderman
Krabi is known as The City of 100 Islands; home to some of the most stunning islands in Thailand including the more well-known Koh Phi Phi and Koh Lanta, and has its own airport to boot.
The Krabi coastline is famous for its towering limestone cliffs set amidst the dazzling blue ocean and skies.
The Railay Peninsula is well-known and much loved in the rock-climbing community, with many climbing schools which cater for all levels of rock-climbers. Tonsai, a secluded beach is another spot for exhilarating rock-climbing amidst spectacular views.
On the mainland, Ao Nang is the popular main beach town. During the day, you can stroll in the markets, pick up souvenirs, sample Thai street food and get a Thai massage. As dusk falls, settle down with a Singha beer over your favourite Thai dish and enjoy the night scene.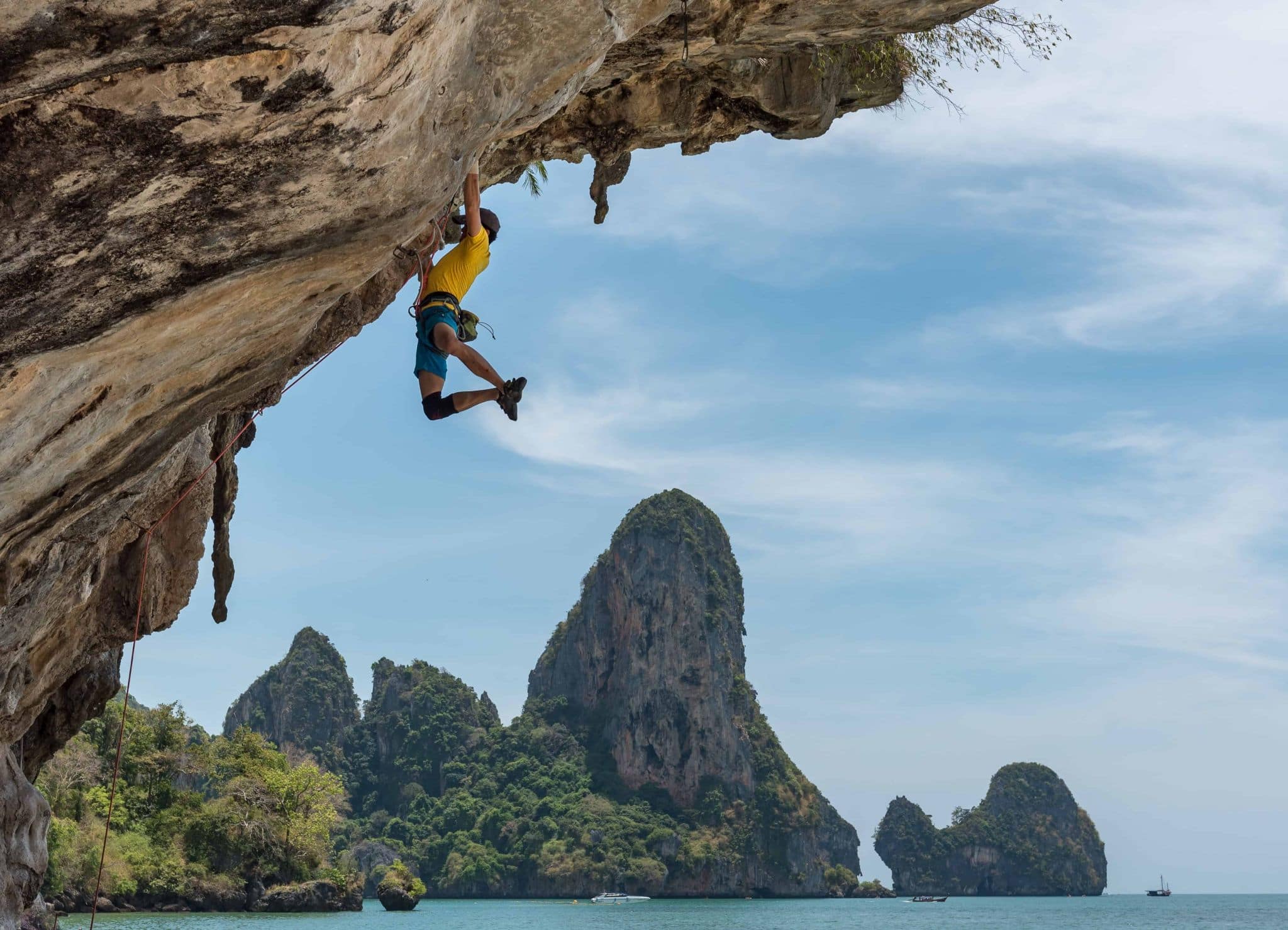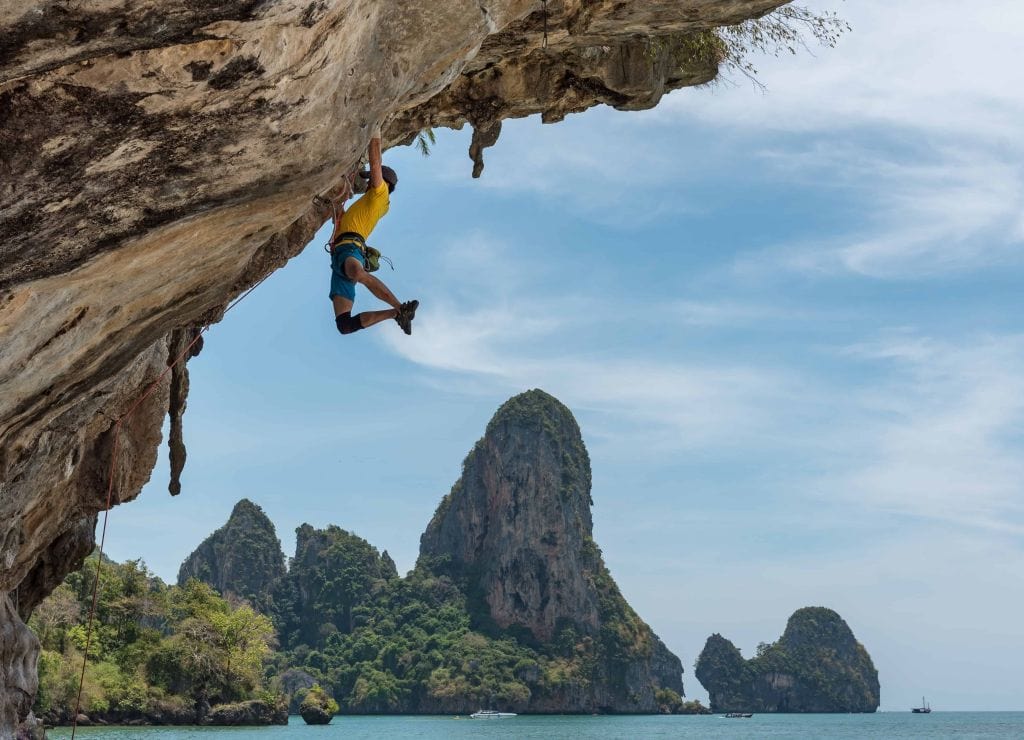 Best islands In The Gulf of Thailand
1. Koh Samui – Paradise for honeymooners
Koh Samui is Thailand's second-largest island with its own international airport. A tourist favourite that can cater for everyone from singles, groups, families, and a perfect honeymoon destination, the island has retained much of its natural beauty whilst offering every imaginable activity for the ultimate beach getaway. There's everything from restaurants offering up international cuisine of all kinds, shopping, cooking classes, luxury spas, yoga and meditation retreats, Muay Thai training and top-of-the-range fitness centres.
Koh Samui is small enough to go around by motorbike or car. However, there are so many beautiful beaches, history, culture and places to explore that you can stay there happily for weeks on end. ( Indeed, many expats have fallen in love with this Thailand island and made it their new home )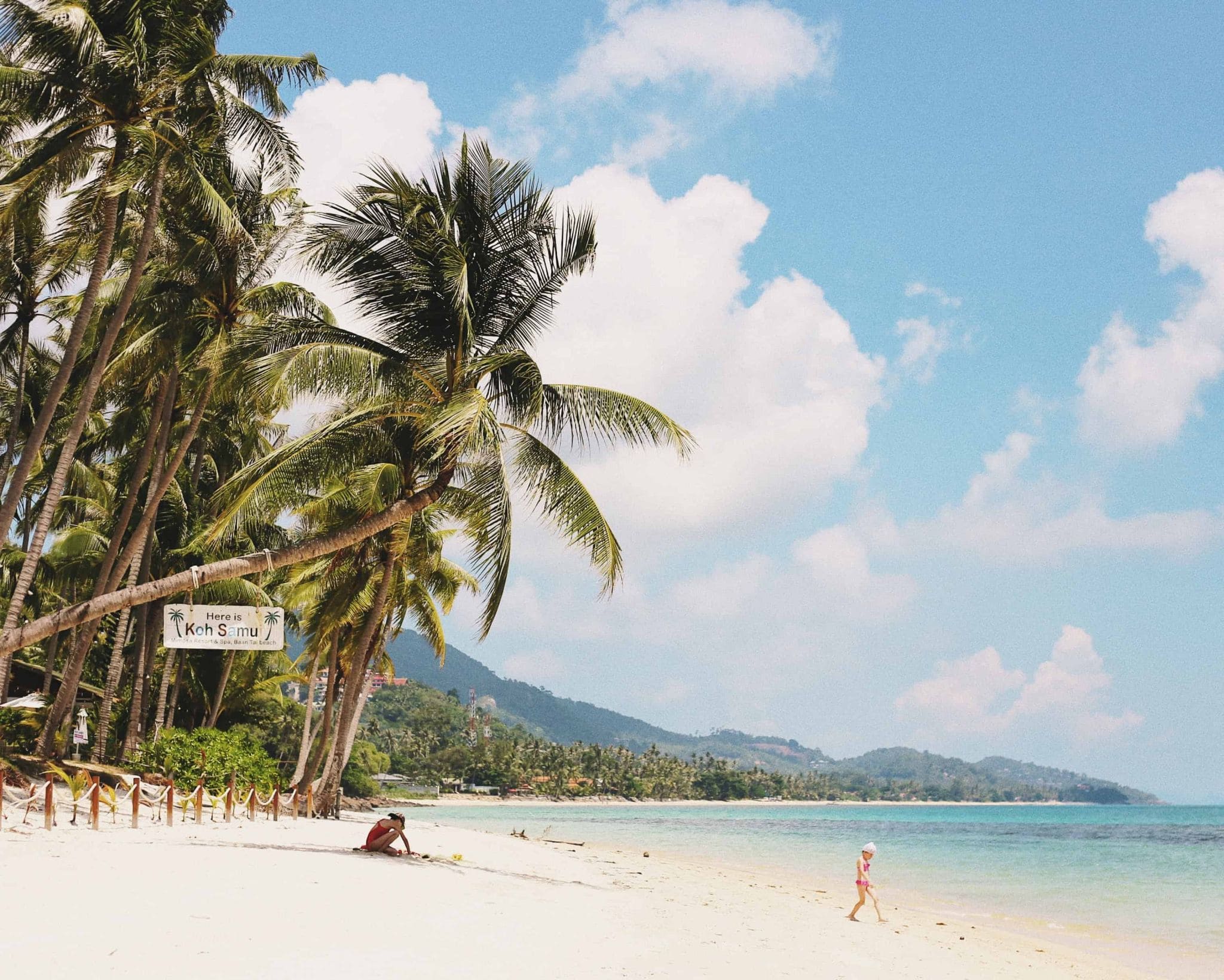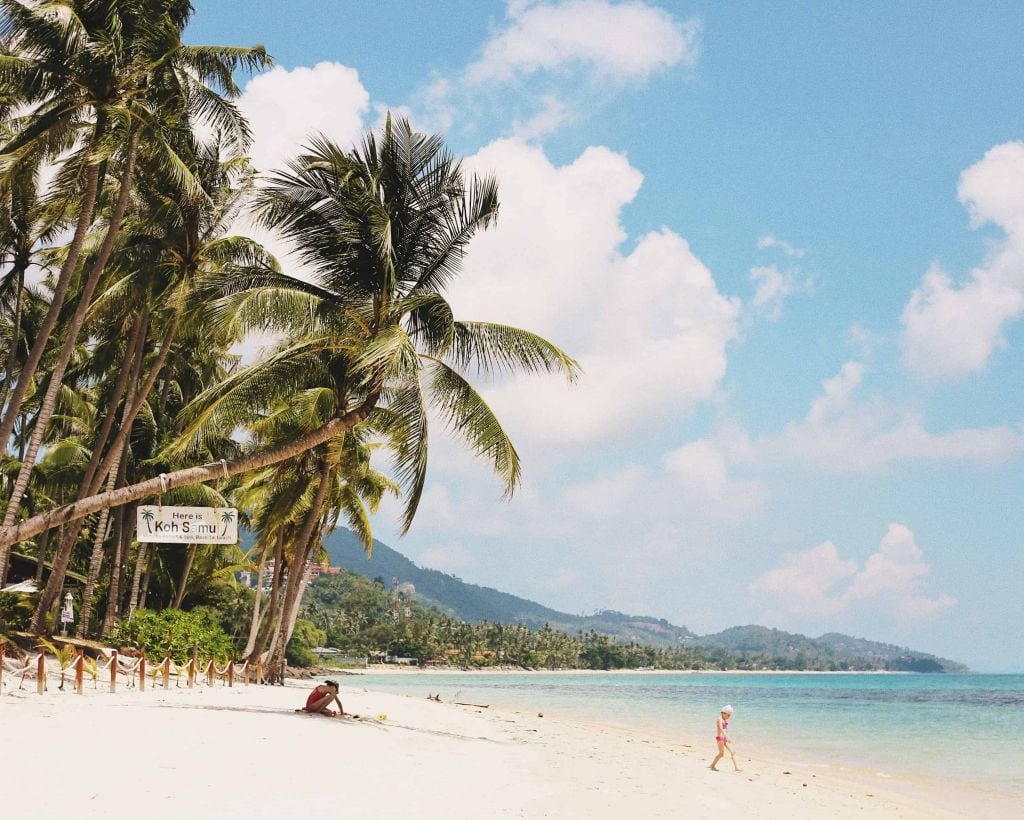 2. Koh Phangan – Full Moon Parties And More
Koh Phangan is most known for hosting huge parties in honour of the full moon where you can drink, dance and party on the white sands on Haad Rin's Sunrise Beach. However, that's not all this Thailand island has to offer.
There are clear, deep waters for diving and water sports. Hiking into the middle of the island, you can stumble upon natural pools fed by waterfalls like Nam Tok Phaeng. Slowly trek through the jungle and up the mountain Khao Ra for breath-taking panoramic views.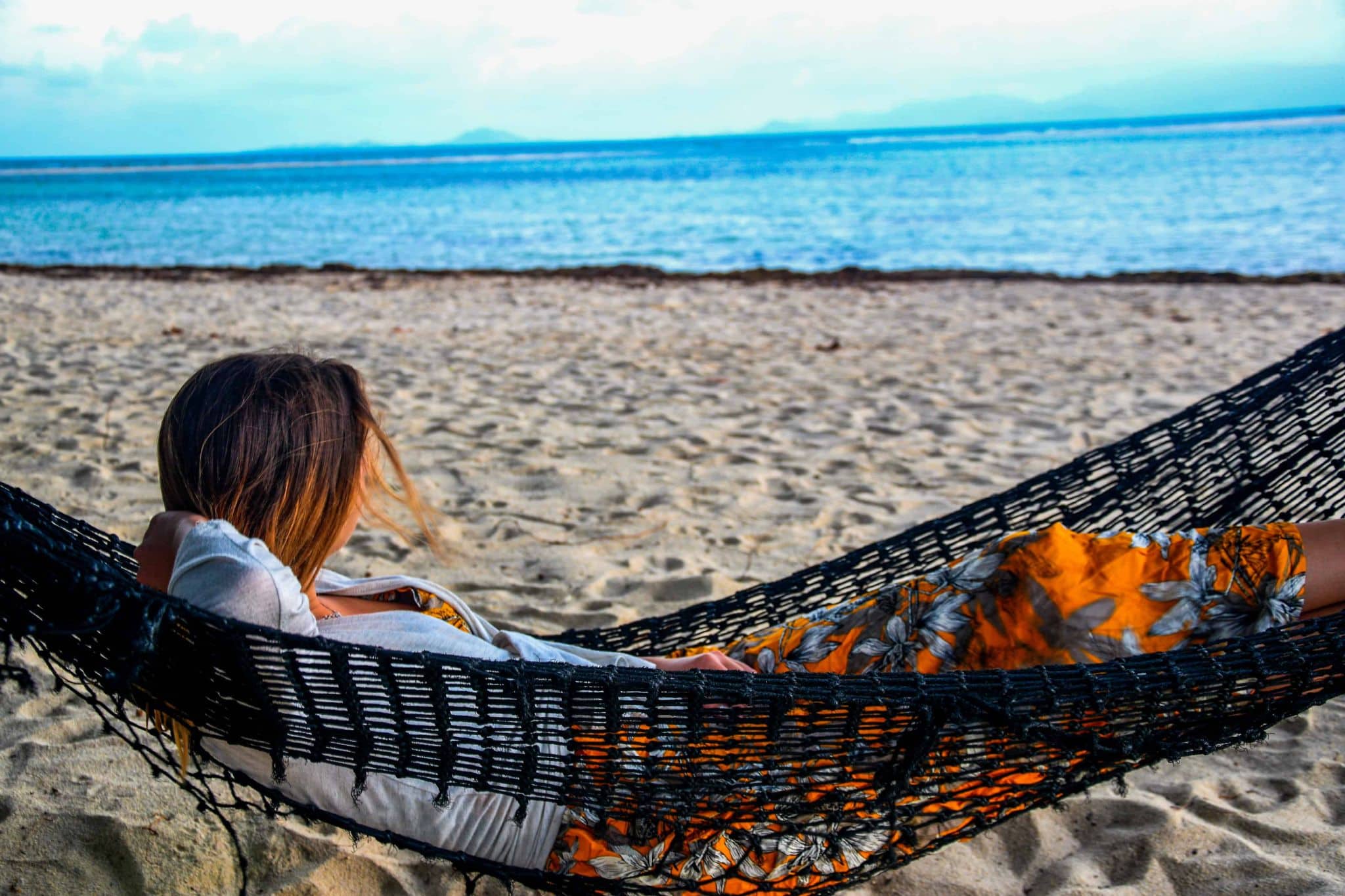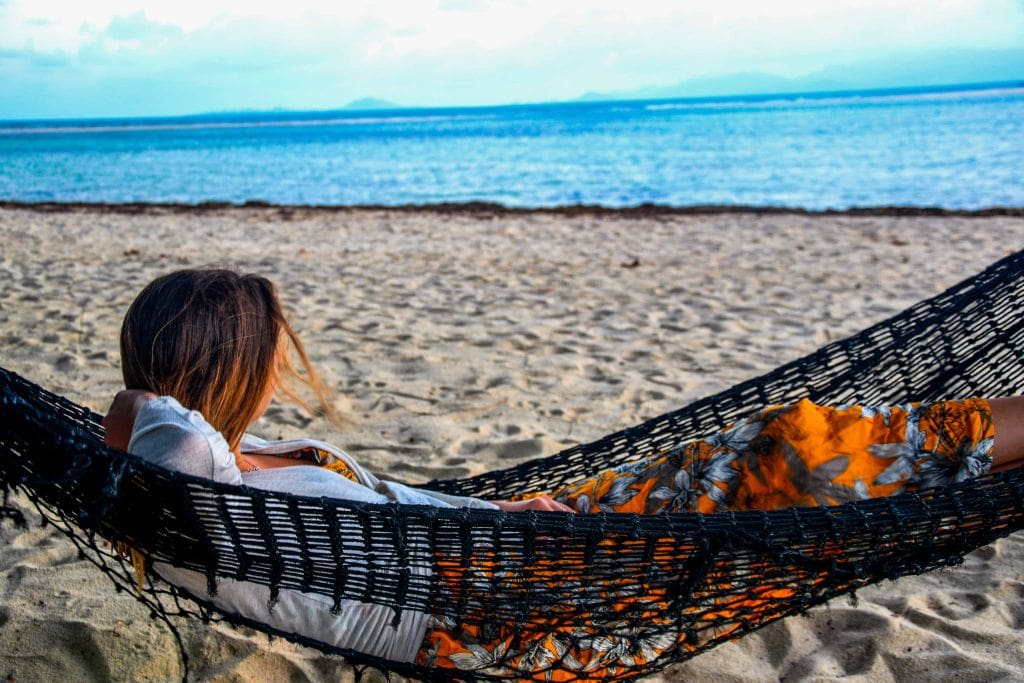 3. Koh Chang – pop over to Siem Reap and Angkor Wat 
Located near the border with Cambodia, Koh Chang is Thailand's third-largest island and the biggest in the Koh Chang Marine Park archipelago. With undeniable natural beauty and rugged charm, it is becoming a popular tourist destination although still far quieter than its bigger sisters – Phuket and Samui.
Koh Chang is a mountainous island known for glistening waterfalls, dense rainforests, long white sandy beaches and colourful coral reefs. Indulge in jungle trekking through the National Park, go island hopping to smaller secluded islands and continue on to Siem Reap after exploring Thailand.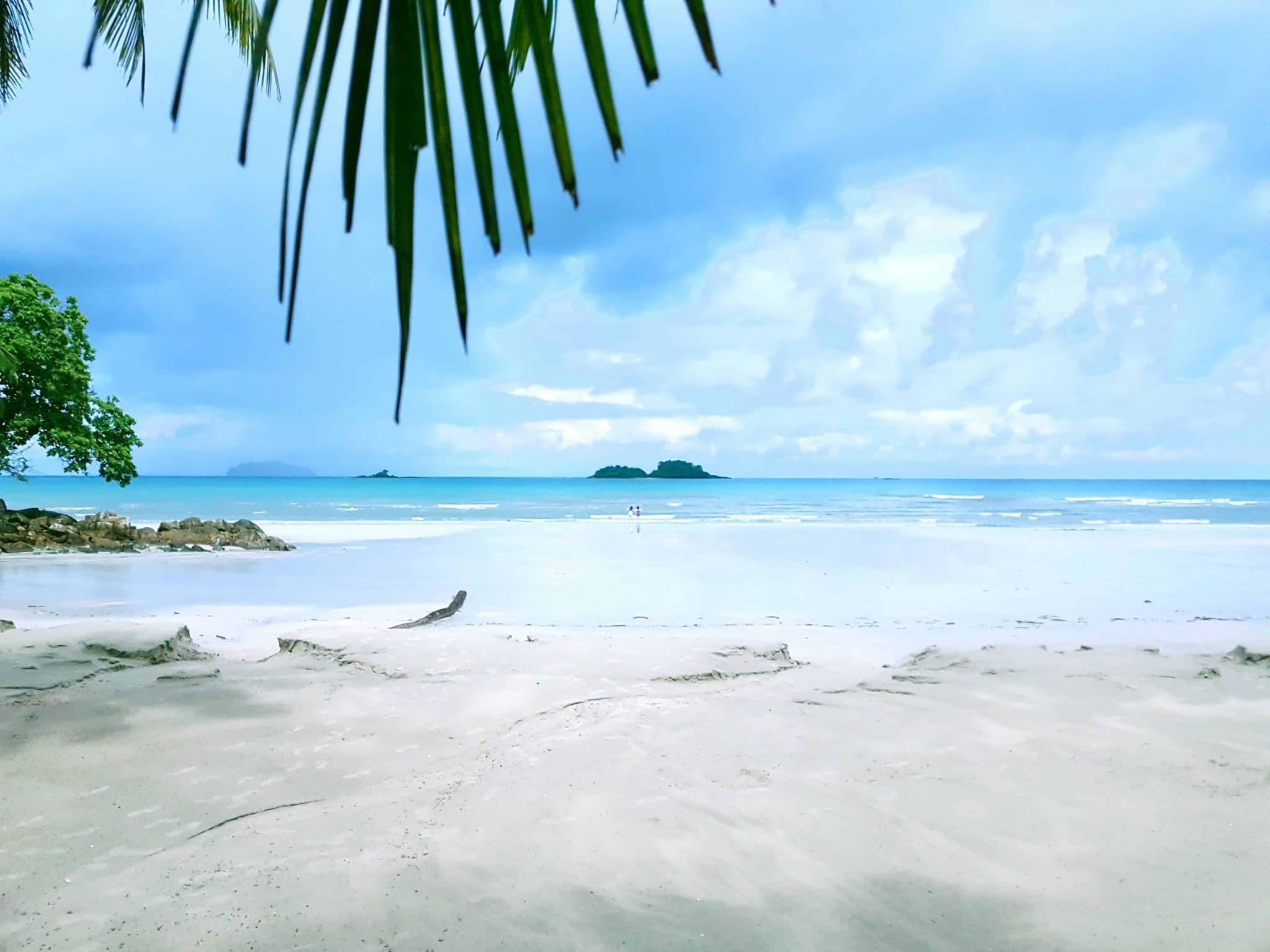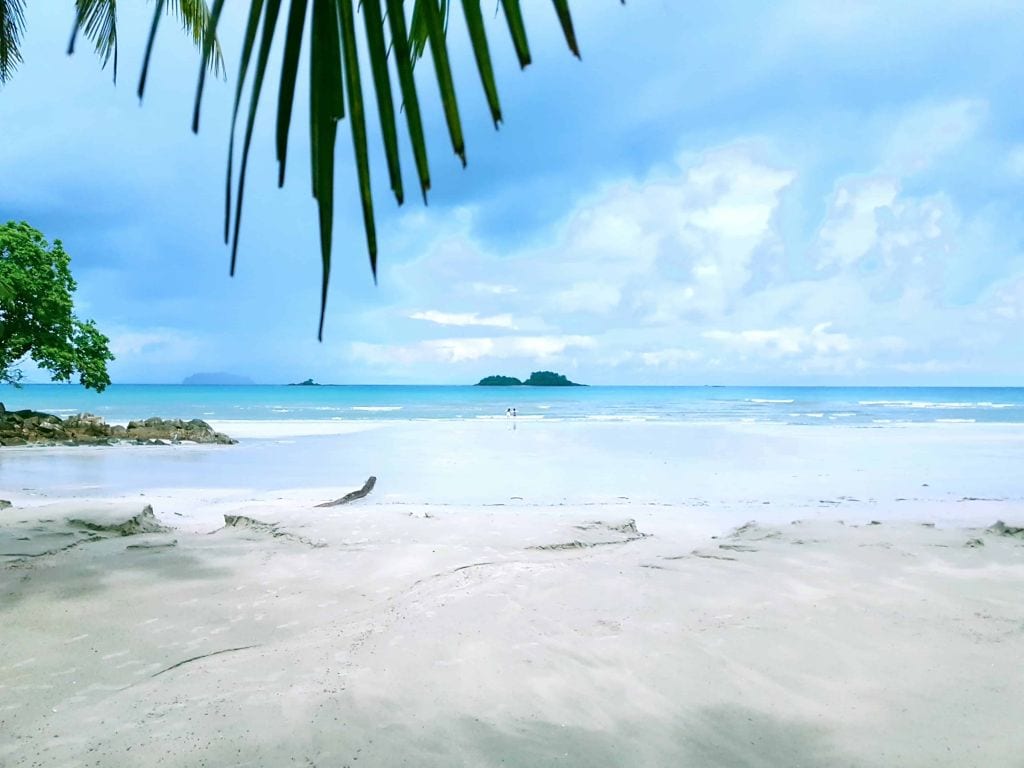 4. Koh Tao – "Turtle Island"
Located in the Lower Gulf of Thailand, Koh Tao is a Thai island off the beaten path. The Koh Tao coastline has sandy coves, pretty lantern-lit restaurants and many, many dive shops. It is one of the top places in the world to learn diving ( mostly scuba, but you can try free-diving as well ) and also one of the cheapest, thanks to the competition amongst dive shops.
Once you're certified, enjoy the abundant underwater ecosystem with vibrant coral reefs and a myriad of marine creatures such as sea turtles ( hence the island's name ), stingrays, barracudas, black-tip reef sharks, and if you're super lucky – whale sharks and bull sharks. Advanced divers can bravely venture into night dives, wreck diving and shark diving.
Want a break from diving? Laze on the beaches, get a massage, cycle or sail around the beautiful island.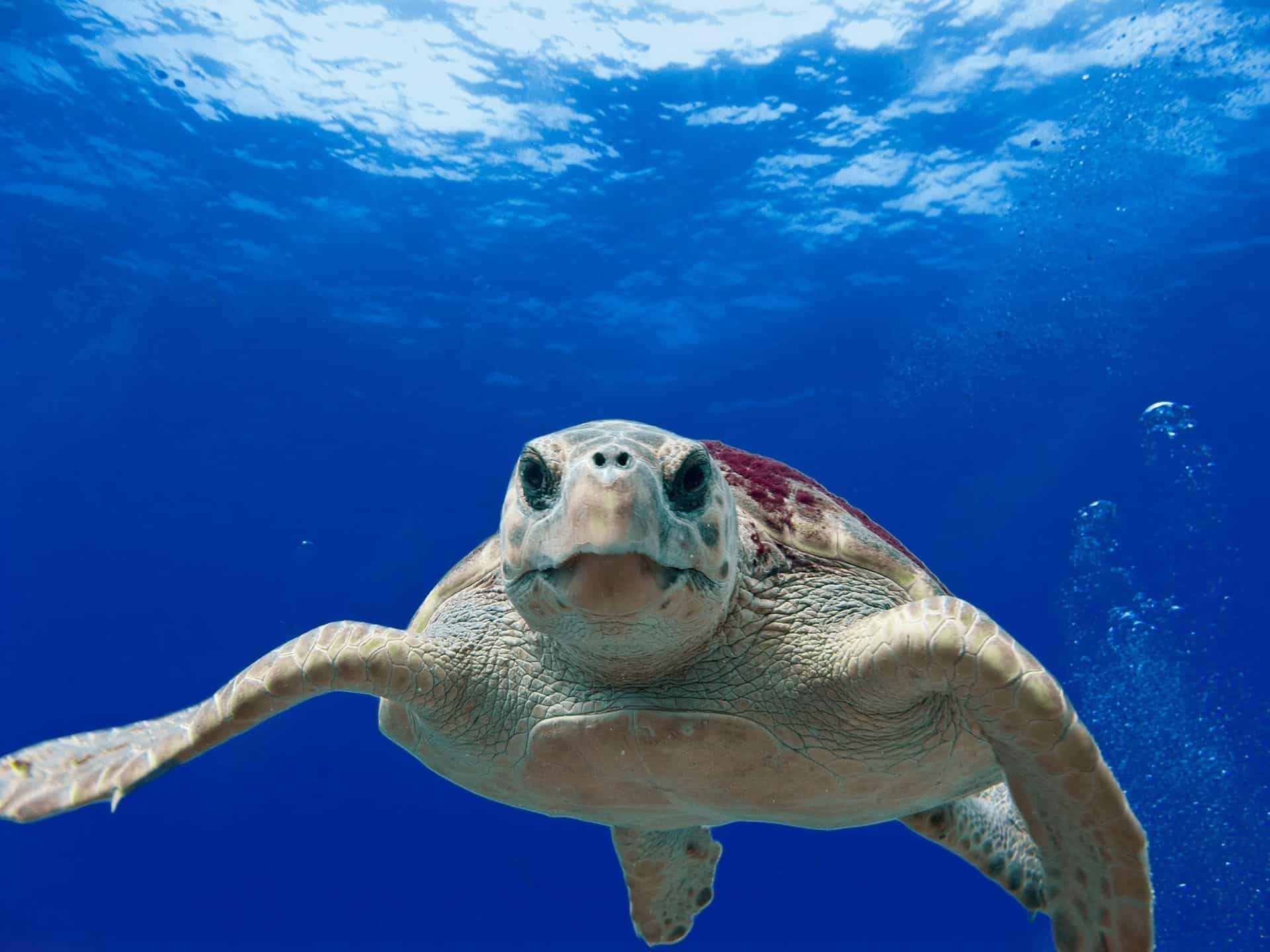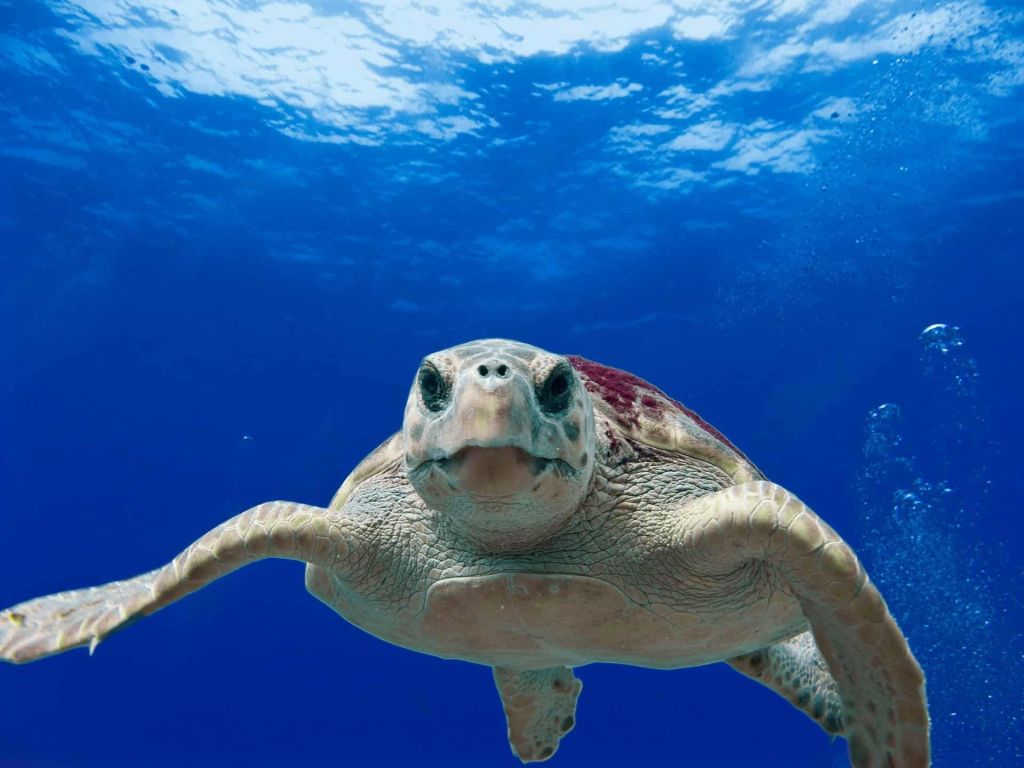 You may also like these articles: