As the year of 2021 comes to an end as we usher in 2022, it would be a great time to start planning on some gifts for employees for every occasion in the coming new year. As much as appreciation towards your employees should be a constant gesture, it's the little extra gifts for employees especially during the special moments in their lives that show that you truly are involved in them and know them well as your working partners.
Of course, when we think about gifts for employees, we're not talking about just buying a cup from a thrift shop and giving each person the same design. To show that you truly do care, your gifts for employees should show extra initiative and we mean personalising each one with a message and making sure these gifts aren't just bought in bulk to save money, but bought out of gratefulness to each individual's contribution towards the company.
With that being said, gifts for employees should stand out and be memorable. Now that you have all that in mind and if you feel a bit stuck in thinking what you could get, then fret not as we have the perfect list for you to make sure that your gifts for employees are covered for the special occasions in their lives that they will be enjoying in 2022.
12 GIFTS FOR EMPLOYEES FOR EVERY SPECIAL OCCASION
FOR THEIR BIRTHDAYS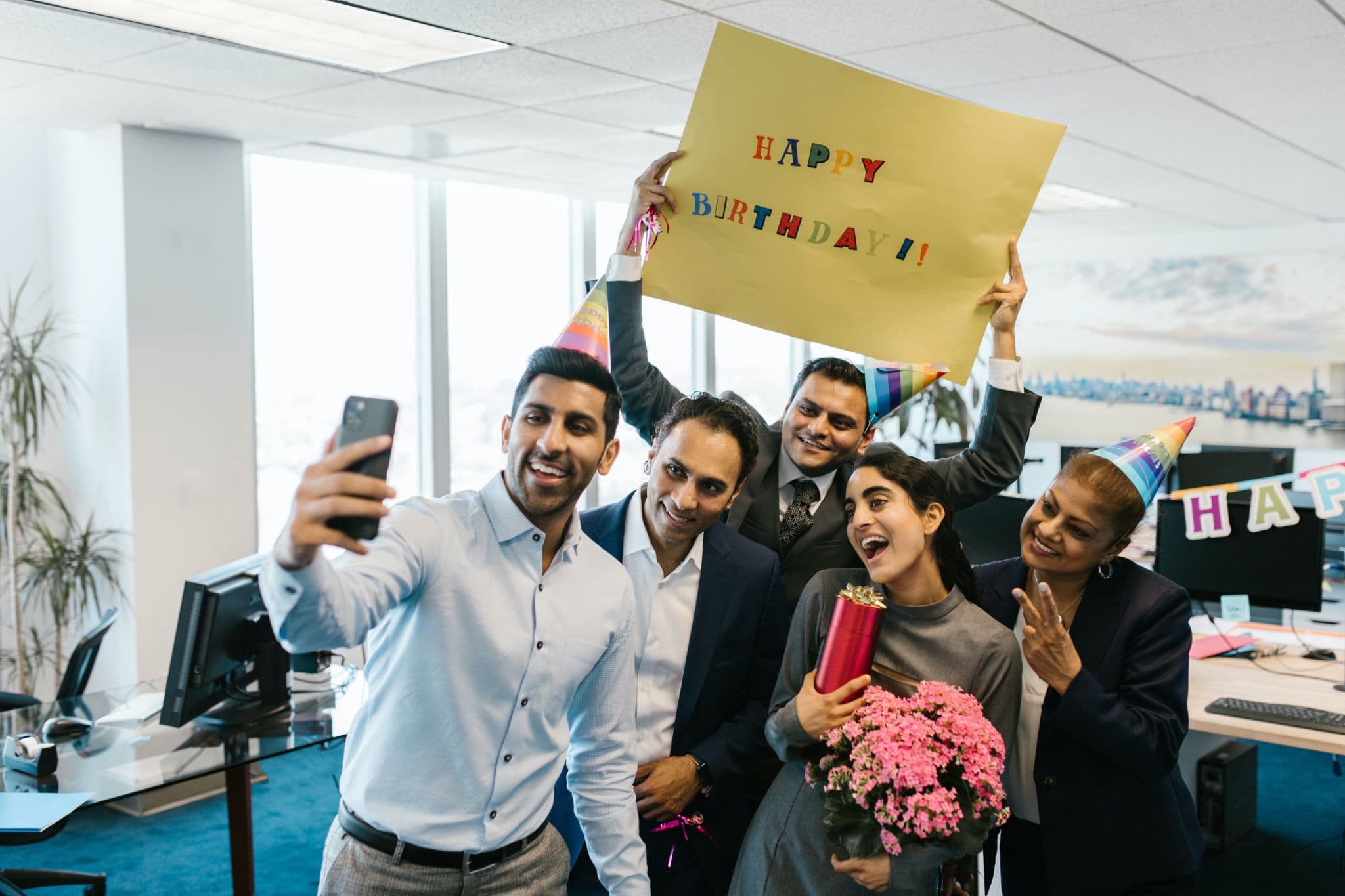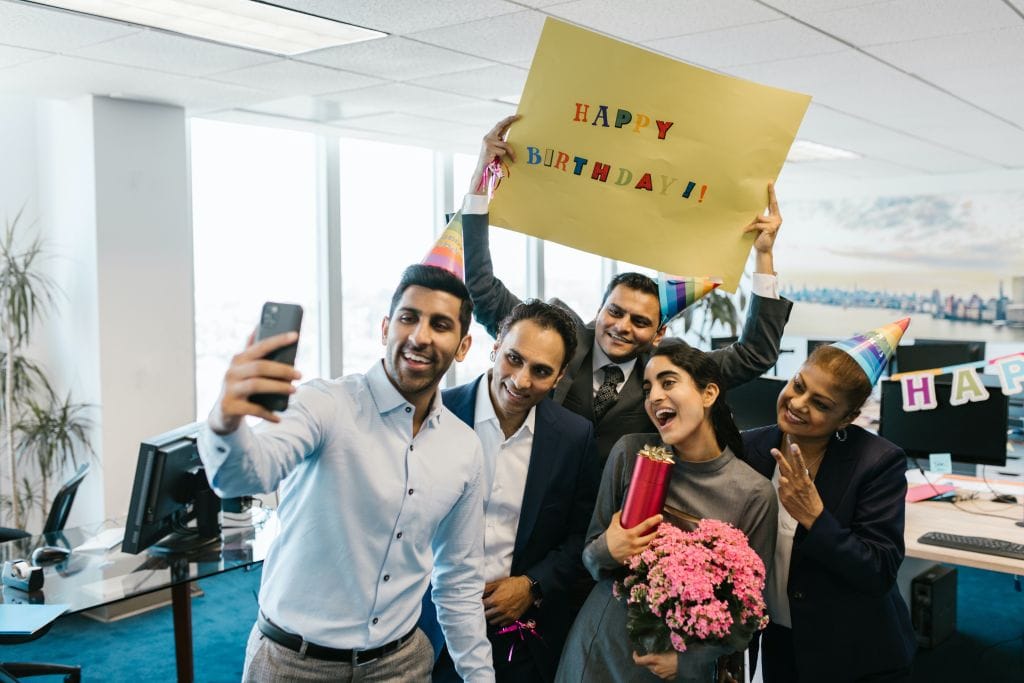 Birthdays are celebrated every year and it's important to note of each of your employees' birthdays or you could have a system or calendar which reminds you of these special days. Your gifts for employees could be for their birthdays which always makes them feel extra special and remembered. It's also one of the days where you can be free to get them anything that they are fond of or something that they have been eyeing for some time. However, if that doesn't work, then you can always go towards a gift that will definitely be of everyone's liking.
Some of our suggestions in this case would be to get them a Game Night Box from Holiday Tours & Travel which includes games, popcorn, and everything you need for a fun birthday night. Everybody loves excitement during their birthday and this gift is especially fun when shared together with friends and family to make a truly unforgettable night. The best part? It comes with a personalised card that you can write your message in too!
If you think that wouldn't be of liking then maybe you could go for more wearable gifts for employees. Every employee is bound to have certain phrases they use more often than others or have unique qualities about them that make them stand out among the rest so why not have that printed out and get them to flaunt it! Personalised t-shirts from Printcious make pretty great gifts that you can put whatever you feel like on them from cheeky quotes about them like, "John Is Deemed The Master Of The Web In Our Company, Some Say He Is Spider-Man", or even putting designs that they are fond of, your creativity is the limit.
FOR THE FESTIVE CELEBRATIONS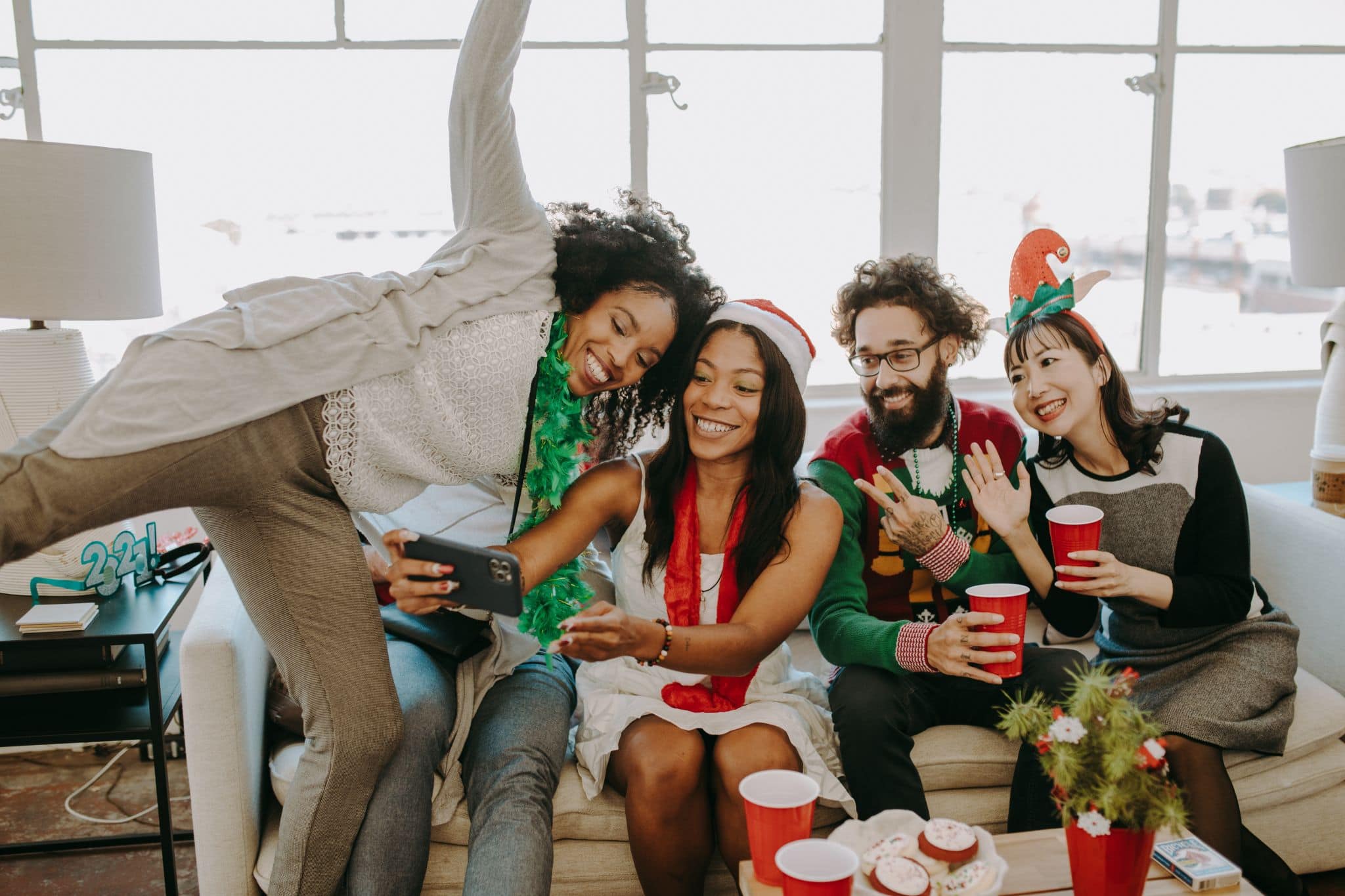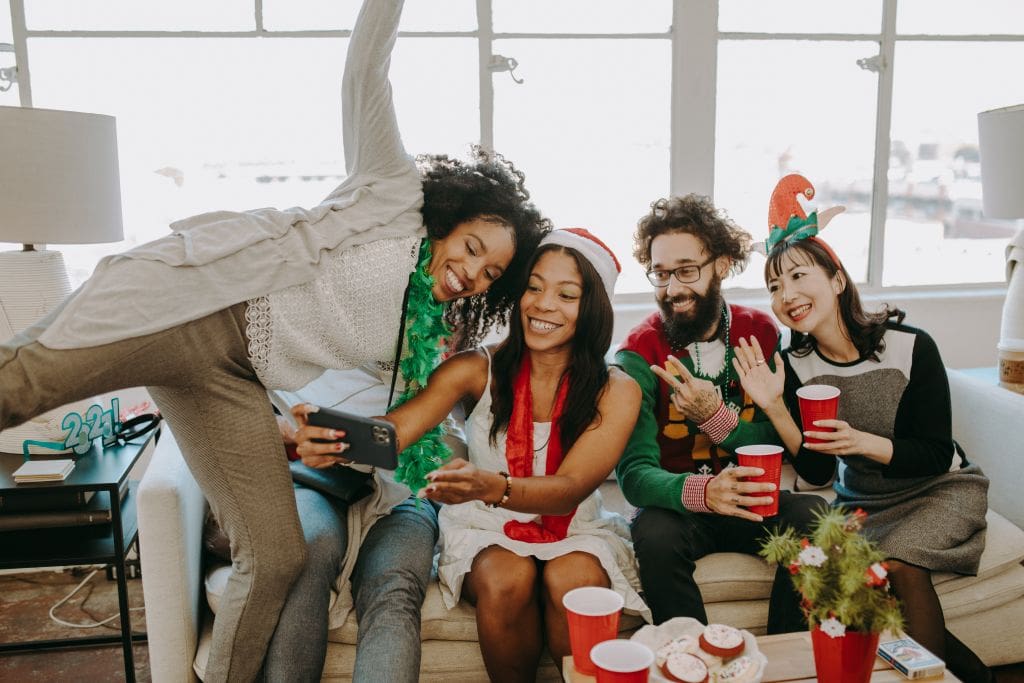 Festive celebrations are a must especially with the diverse culture we have in Malaysia. While not many businesses and companies practise this, gifts for employees during main festivities are a good way to show your inclusion of these cultures as well as celebrating it together. However, you might be thinking, are there gifts which are tailored to the specific celebrations? To which we answer, of course there are!
Our first option is the best of all and also sweetest of all. Wondermilk's personalised cupcakes are the way to go and the best part is, they are designed according to the occasion. So whether it is Christmas, Chinese New Year, Hari Raya, Deepavali, or even Halloween, there's specially designed cupcakes for each celebration.
If your employees don't have the sweet tooth however, then we have an idea that is more suited for those who love self-care and aromatic smells. You can never go wrong with Wunderbath's bath essentials for some self-loving moments in the bathroom because we all deserve that. Wunderbath tends to always come out with festive collections such as chrysanthemum lip balms, snow globe bubble bath and bath bomb sets, and many other variations according to the season which will make for some deliciously-smelling gifts for employees that are personalised according to the occasion being celebrated.
TO CELEBRATE GRADUATIONS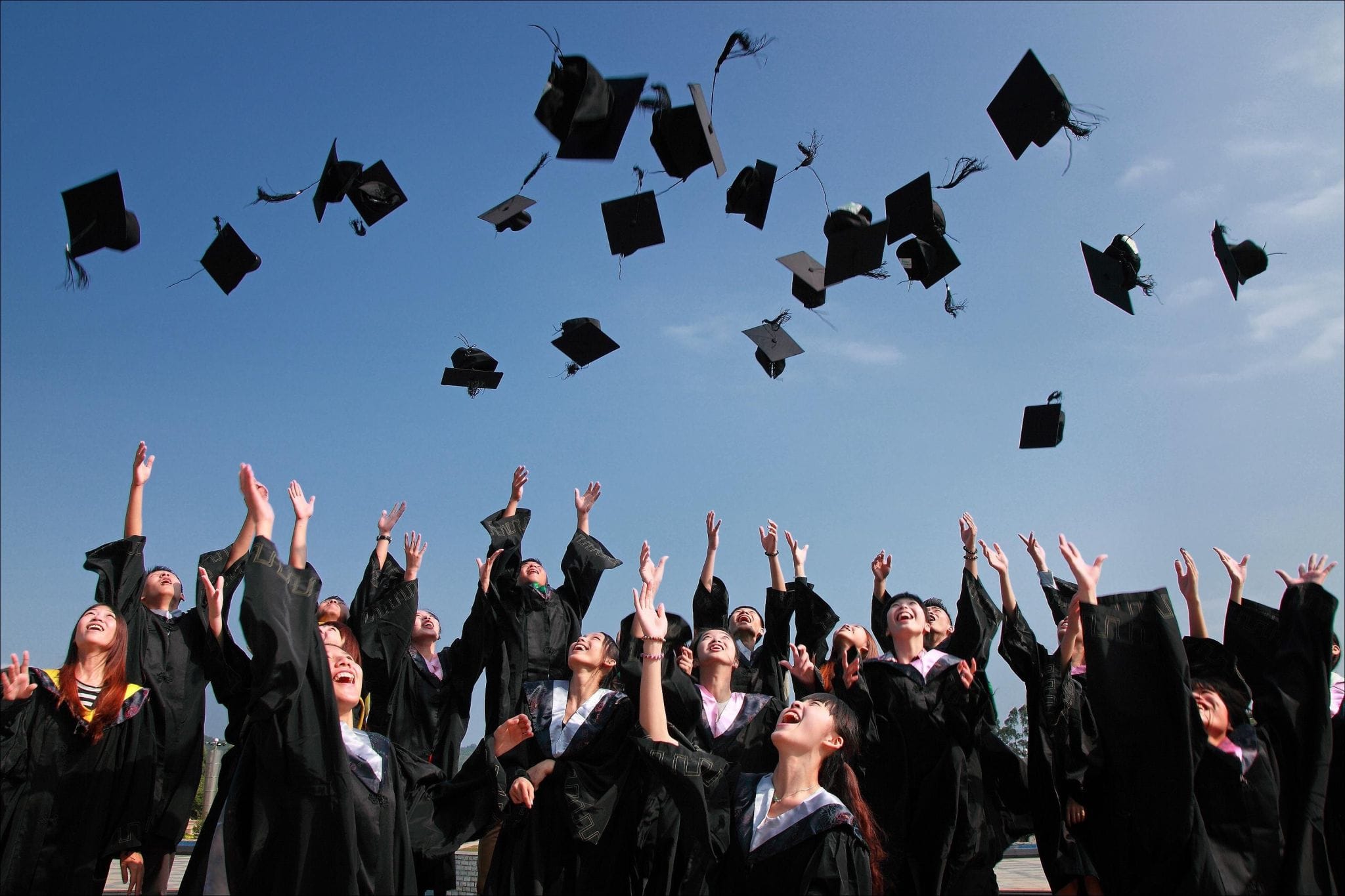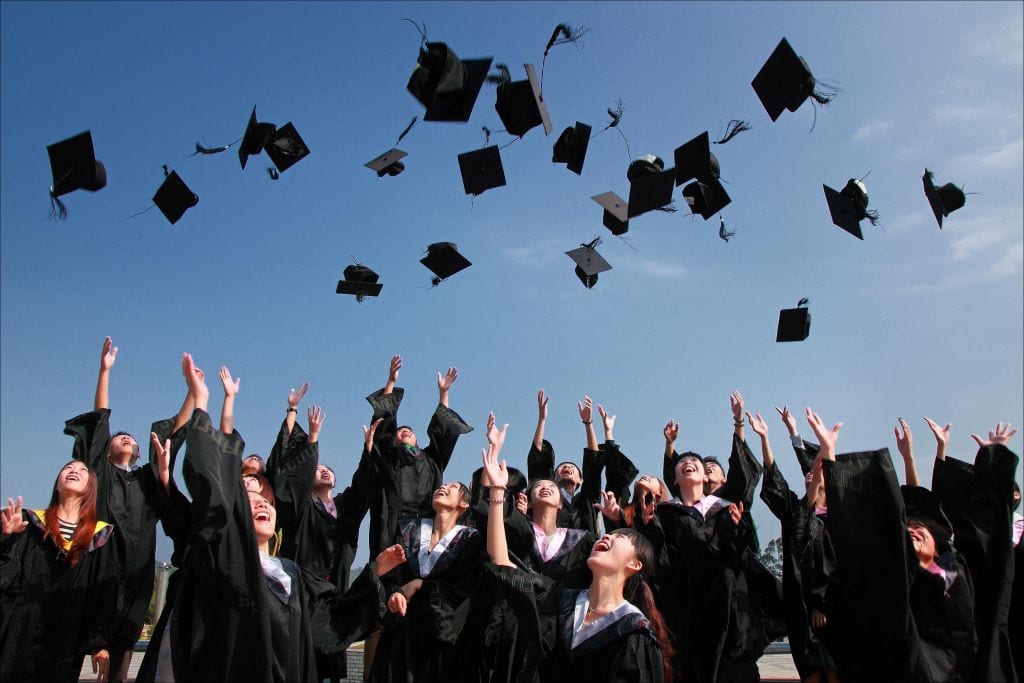 Most companies these days have their fair share of young employees who are finishing off their degrees or even the adults who are completing their Masters or PhDs. This is no easy feat especially to work and focus on your studies at the same time but it is very much appreciated in companies as it allows for these employees to learn more and potentially help them grow better. With these studies taking a number of years to complete, it would be a very nice gesture indeed when an employer acknowledges the success of finishing it and goes the extra mile to give gifts for employees who completed their studies and graduated.
Gifts for employees who just graduated should go more than just a bouquet of flowers with a graduation bear. Sometimes it's the simplest gift which carries the most meaning. Hence, KSGILLS' laser-engraved pens make perfect gifts which signify the completion of studies. Be it ballpoint pens or fountain pens, with your employee's name engraved to it, it will no doubt be a very personalised gift and in fact, a very practical and useful one too.
If you're thinking of a less simple gift and more of a present to really celebrate and cheers to, then Holiday Tours & Travel's Happy Hour Beer Box is the perfect idea. Filled with 3 bottles of beer from around the world together with bags of chips, this is a gift that your employee can bring back, crack open, and really celebrate to the end of the studying phase. It suits well with a well-deserved rest and laze after long tiring feat too.
FOR THOSE WHO ARE GETTING MARRIED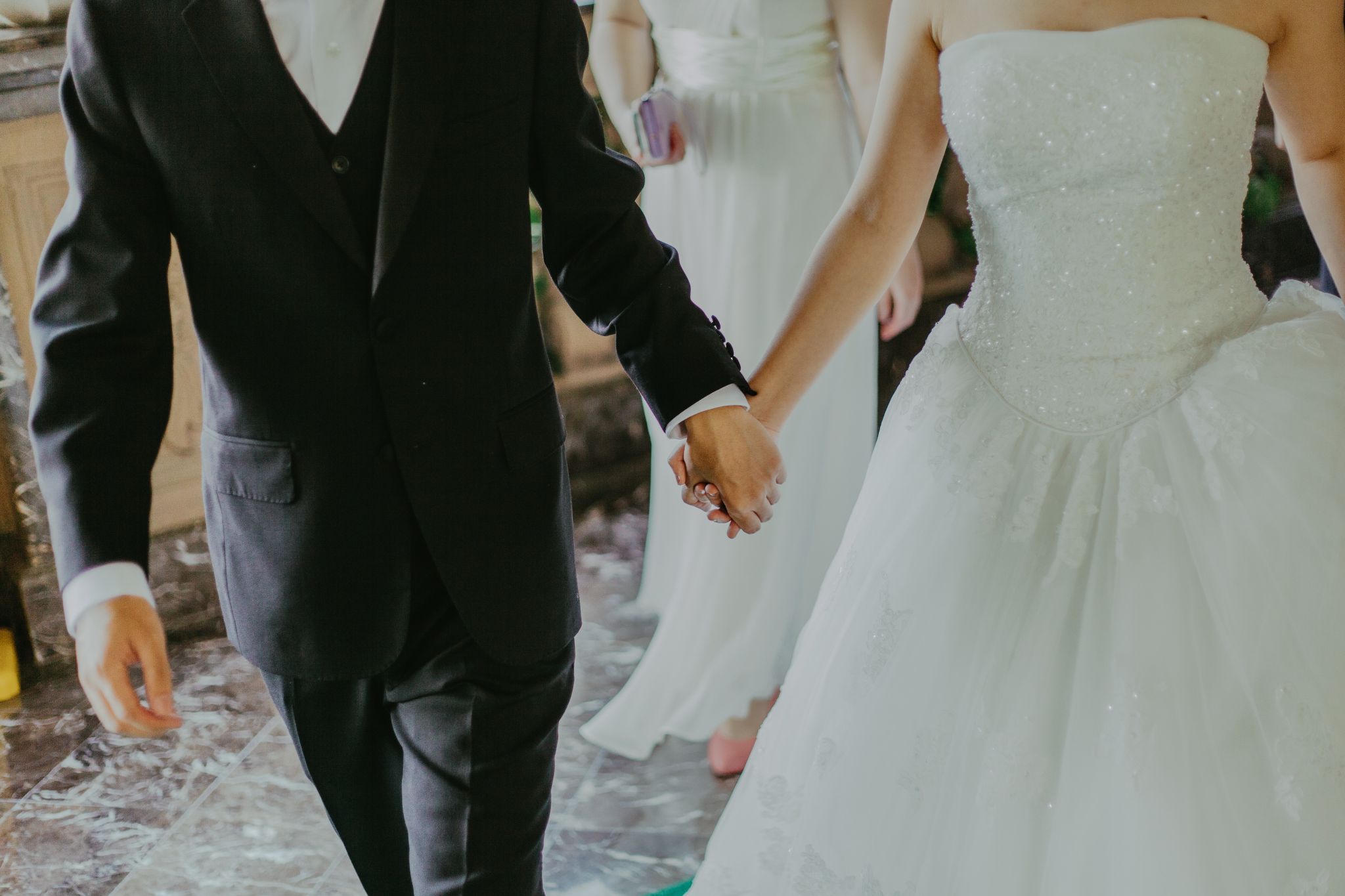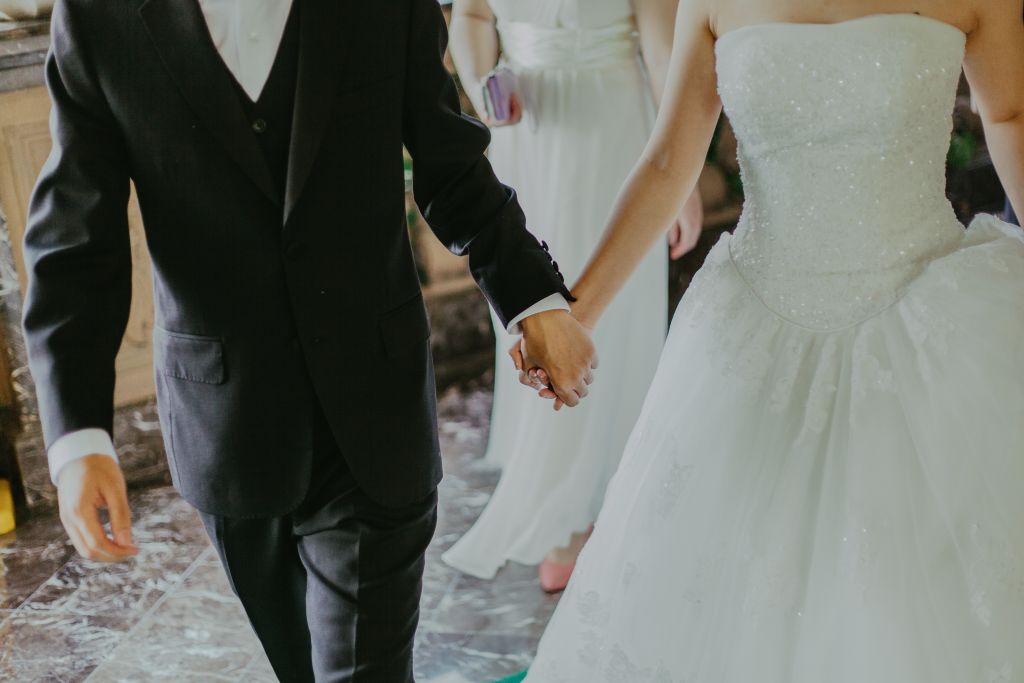 Weddings celebrate the next step in life. It is a joyous celebration when two souls decide to live their lives together and it brings about a lot of meaning to them. Sharing the joy with an employee who is about to get married is a significant gesture an employer can give. Besides just approving the leaves for their honeymoon, a little token to show your happiness goes a long way too and we have a couple of ideas that will make perfect gifts for employees who just got married.
Imagine opening a gift and you smell the scent of beautiful flowers and we all love ourselves some good-smelling gifts. Scentales offers the Summer Kisses Flower & Chocolate Black Gift Box that not only has fresh roses but also delectable Royce' chocolates which is the best combination to celebrate love. Scentales also provides other combinations with their flowers depending on the employee receiving it too so that you can tailor it according to their preferences.
What if your employee has received enough flowers? Then maybe a custom star map from Stars Above Us will do the trick. Immortalising the wedding date within the stars is never a wrong gift and with this portrait, you can engrave your employee's and his or her spouse's name on it with a quote too. Gifts for employees who just got married will never get any more personalised and special than this.
TO CELEBRATE A NEWBORN INTO THE WORLD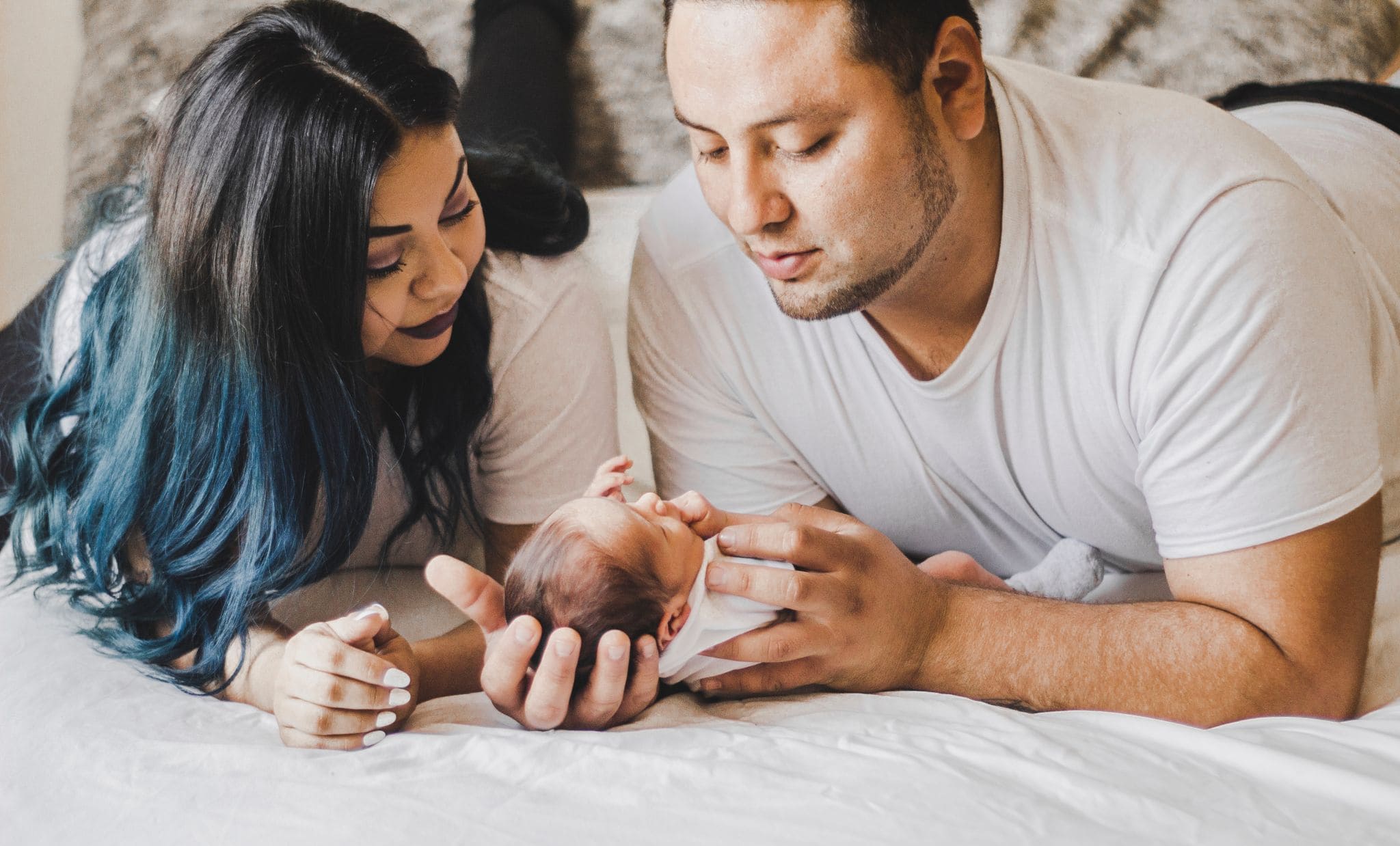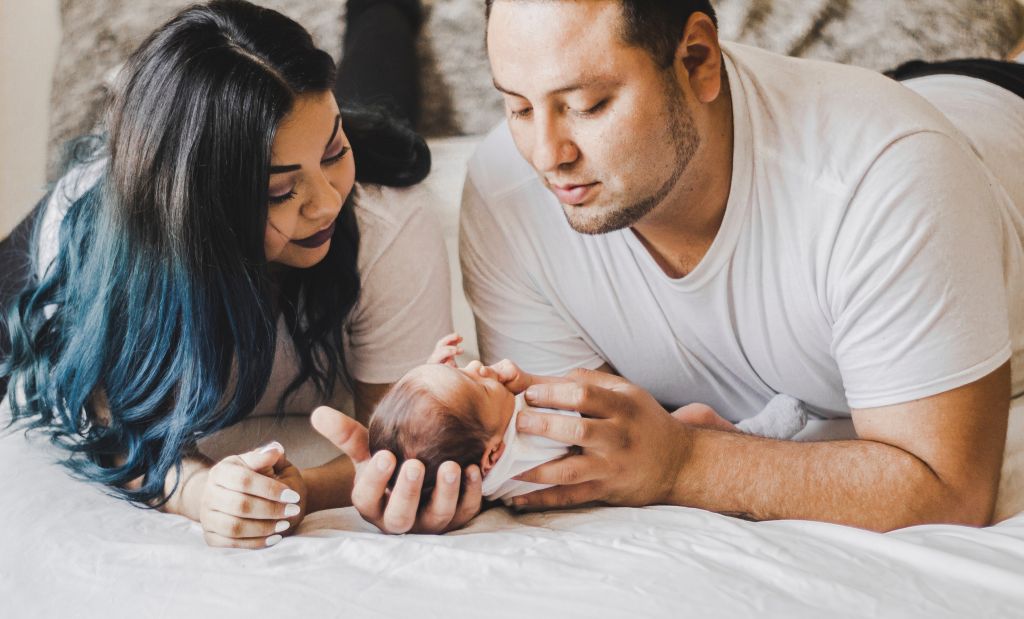 After marriage, the next step would be to start a family together. Whether it's the first, second or third child, having a baby never gets easier but it also never gets any less special. Apart from the usual maternity and paternity leaves that are compulsory for every company, why not go out of your way to show your care and give gifts for your employees who just expanded their family?
If you're scratching your head on this, not to worry because we have just the ideas for you. A bundle of joy deserves a bundle of welcoming gifts and Souly has got everything you need. From the Welcome Little Prince or Welcome Little Princess bundle to a more gender neutral bundle that is perfect for the mother and father too, there's no better bundle out there which has got the new baby and the parents covered altogether.
Besides just a bundle of items, gifts for employees who just got a baby could include bags of diapers which will definitely be appreciated or if the new parents don't already have it, a Mothercare Baby Musical Mobile that will surely be useful in keeping the newborn occupied and help him or her to sleep peacefully every night. A baby sound asleep is definitely music to the ears for parents.
FOR A REGULAR APPRECIATION DAY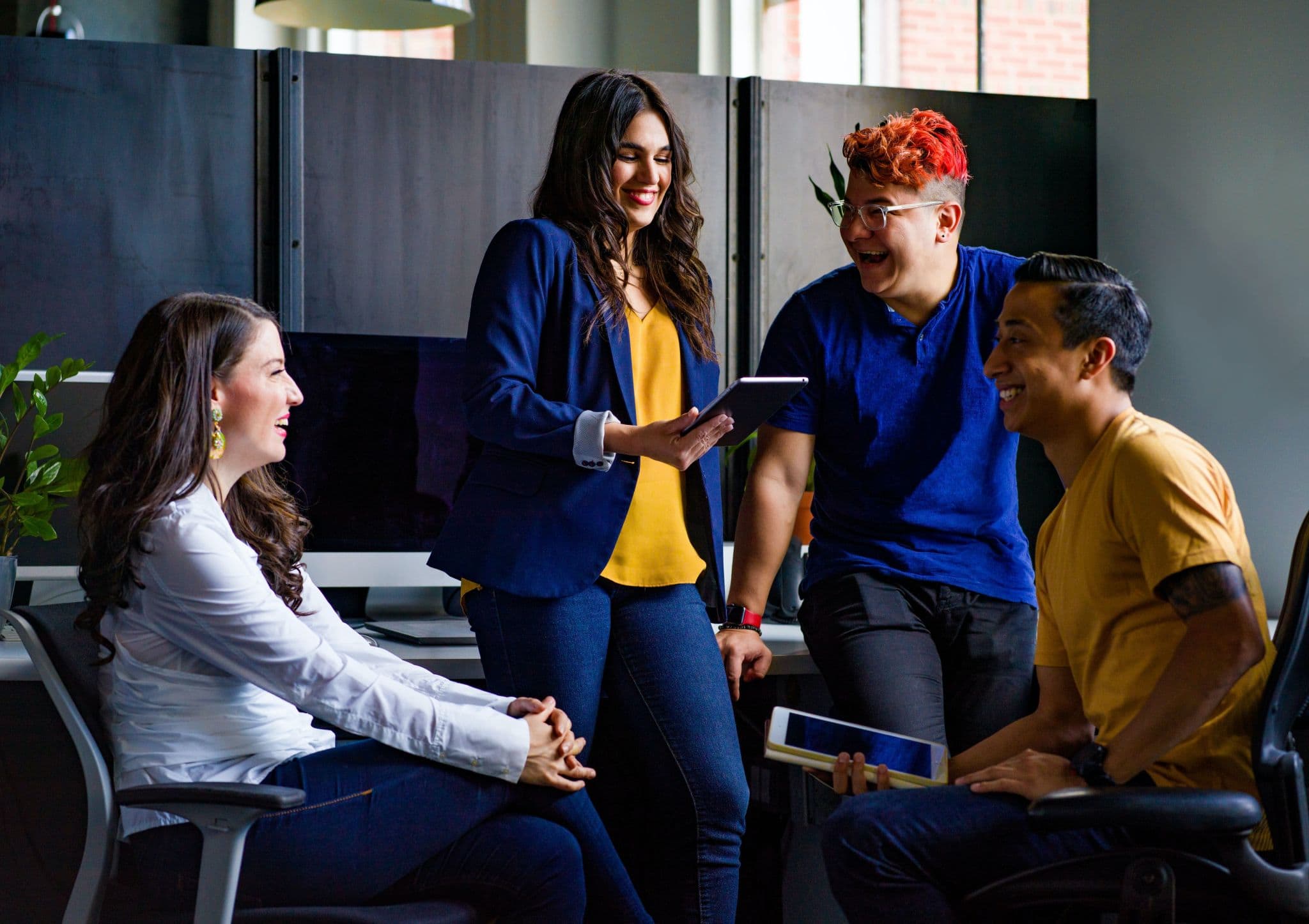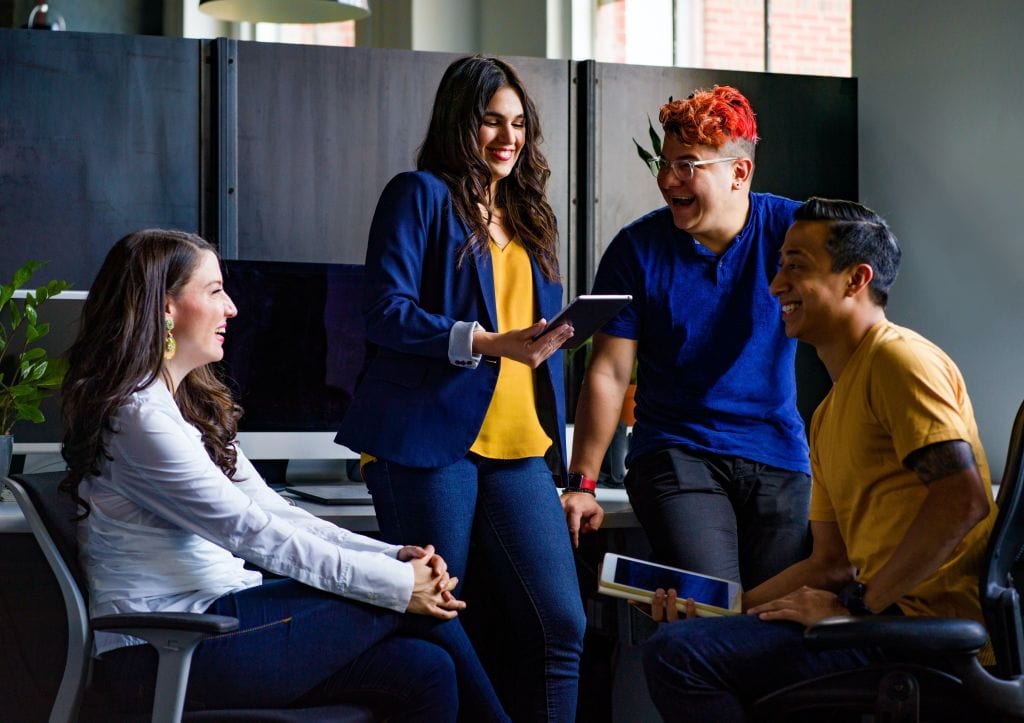 Sometimes you don't need a special reason to give a gift. Every once in a while, it is a healthy gesture to give gifts for employees who have just been with you through thick and thin or just to show your appreciation towards them if you know they have been stressed up. Besides, everybody loves a little surprise once in a while and it is always good in boosting morale within the team.
Holiday Tours & Travel's Charm Box could serve as a good soothing lucky charm for your employees. Filled with the finest of things from Belvoir Fruit Farms Organic Elderflower Pressé and a Lilin + Co Soy Wax Candle to a Honey Jar with a Classic Wooden Dipper, this box makes for a lovely gift that is perfect for a little pampering time for your employees. What more, you can even personalise it with your own positive message and have it sent directly to their houses if they are not working in the office.
What makes great gifts sometimes are not the material things but the experiences. If you're looking into giving a treat-yourself experience instead then spa treatments go a long way especially in releasing all the stress and letting your employees lose themselves in relaxation. With many spa treatments to choose from that could be great gifts for employees, one of our unique choices would be the Urban Retreat Onsen Spa which introduces the usual spa treatment together with an onsen experience that will whisk the person enjoying it to the hot springs of Japan. Although it is only a one-day experience, it's more than enough to rejuvenate your employees who well-deserve it.
so what is the secret to giving the perfect gifts for employees?
It's pretty simple actually. It's not just about the amount you are spending on them or the quality of the gift while contemplating if the gift is to their liking or not, it's really just about whether it comes from your heart. Your gifts for employees could be the simplest gift but knowing that it came sincerely from you and not just as a collective gift as incentive to work harder, is what makes the biggest difference.
What we believe gives off that feeling is how personalised the gift is to each employee. This is why Holiday Tours and Travel makes sure all your gifts are tailored according to how you want them to be while also providing you a fuss-free experience. Each gift is wrapped nicely and comes with a card that you can customise with your own special message to your employee together with their name. We'll also deliver the gift boxes straight to your employees' houses if needed to avoid the extra hassle. All that's needed is the information from you and we'll settle the rest from preparing the gift all the way until your employee receives it.
We make gifting to your employees easy but making sure each one that is received, is made with love and care, no matter the occasion.
GIVE YOUR EMPLOYEES ONLY THE BEST PERSONALISED GIFTS THROUGH OUR CORPORATE GIFTING SERVICES