Whenever the sweltering heat and humidity gets too much, Malaysians will start thinking of escaping to our cold, hilly retreats. Genting Highlands remains a popular choice as it is only an hour's drive ( 60km ) from Kuala Lumpur.
At 1800m ( 6000 feet ) above sea level and set amidst a 130 million year old rainforest, Genting Highlands is dubbed Malaysia's City of Entertainment for good reason. There is lots to see and do for everyone, from enjoying the cold weather, sightseeing, shopping, eating to enjoying thrilling rides and of course the country's only casinos.
Now that interstate travel is permitted, Genting Highlands is the perfect destination if you're looking for a quick fun getaway from your everyday routine.  Do look us up at Holiday Tours and Travel if you want the perfect getaway to this holiday destination.
24 HOURS TO SPARE ? HEAD TO MALAYSIA'S CITY OF ENTERTAINMENT – GENTING HIGHLANDs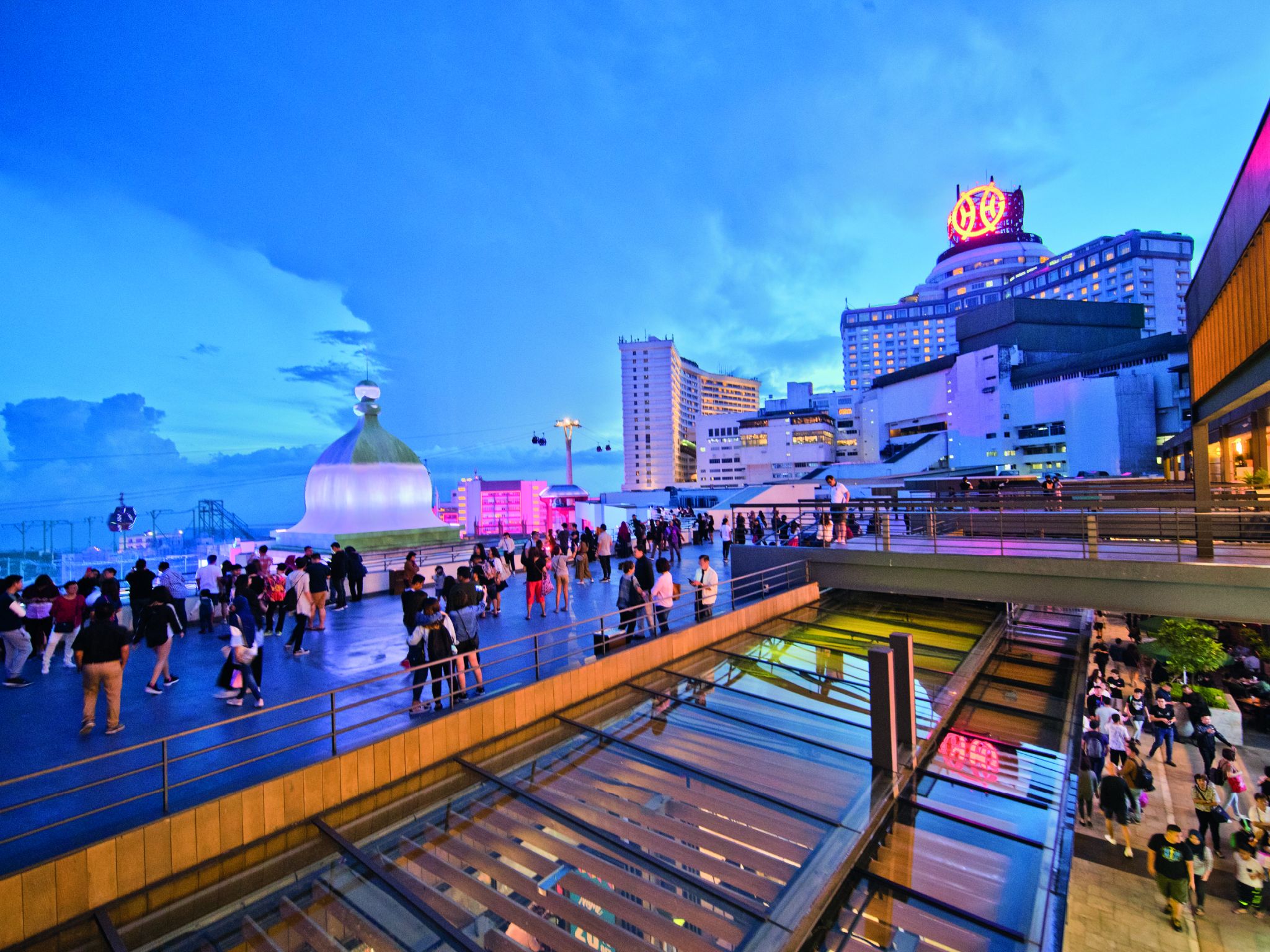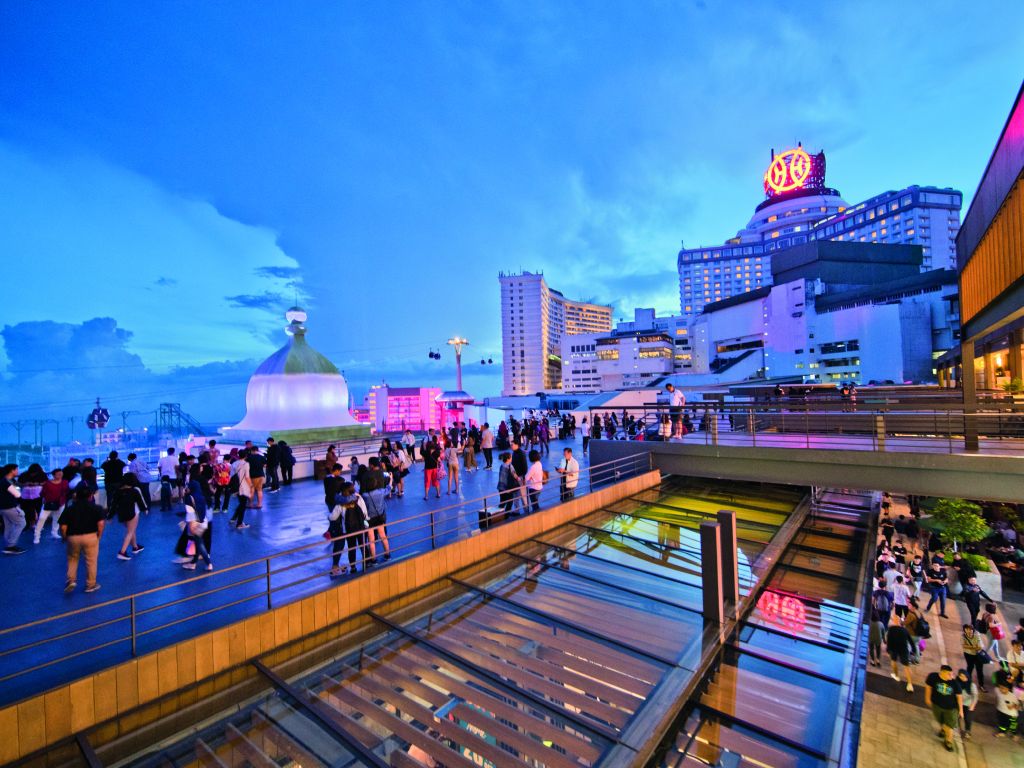 A view from the rooftop of SkyAvenue Mall – if you haven't paid a visit to Genting Highlands recently, it's time to do so ! 
1. Start Off by Taking A Cable Car To The Peak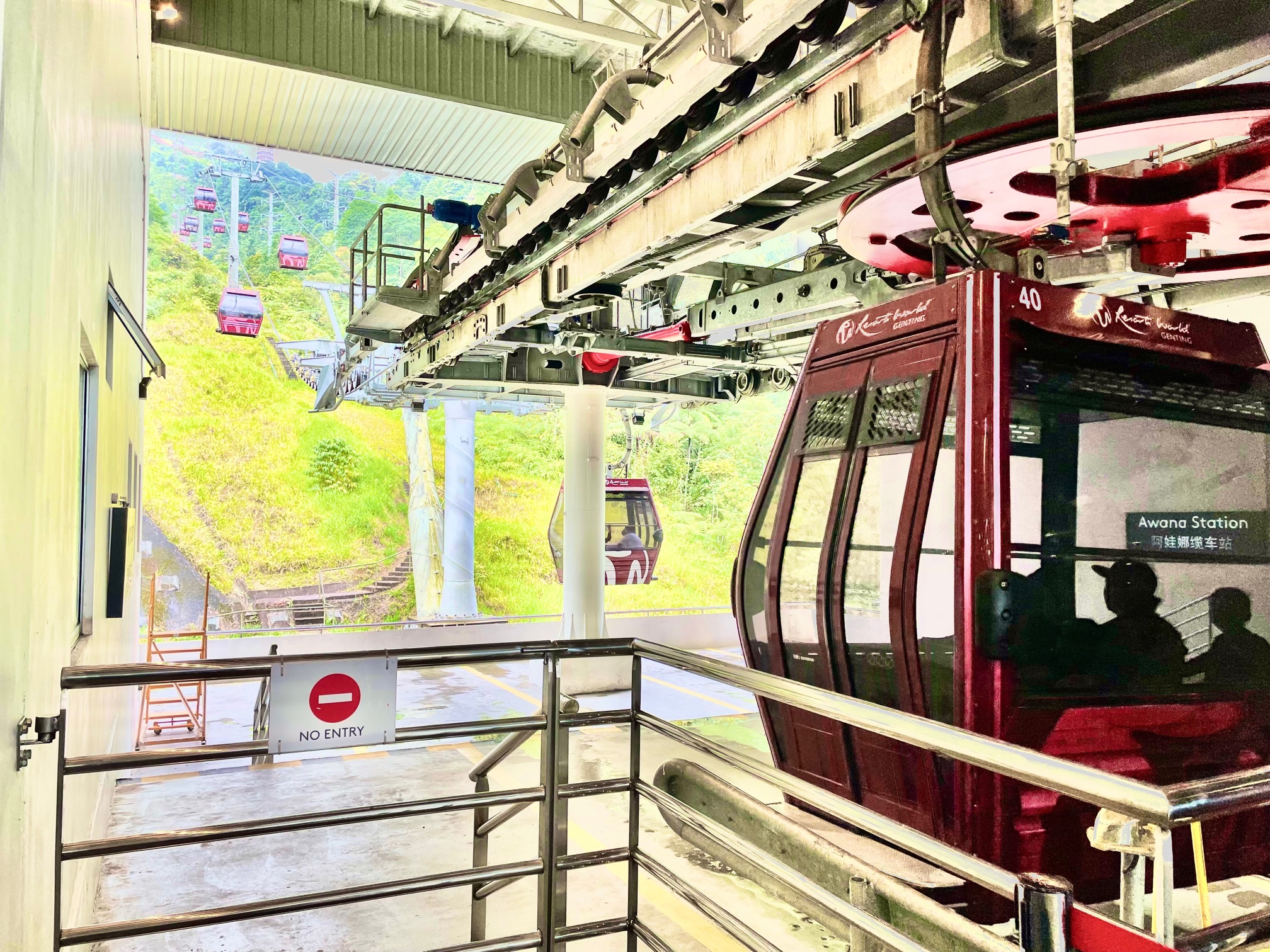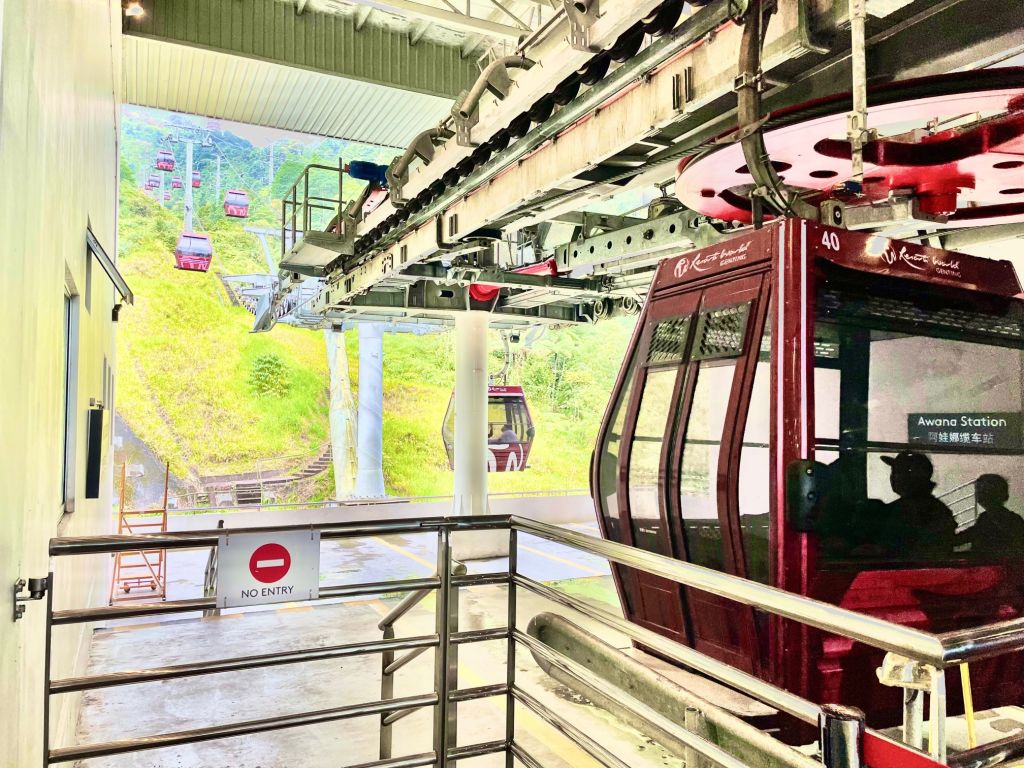 This ten- minute cable car ride never gets old. You just sit back, relax and enjoy the beautiful green views and cold crisp air of the Banjaran Titiwangsa mountain range whilst travelling 620 metres upwards .
Called the Awana Skyway, the cable car ride, or gondola lift system takes you up to the peak of Genting Highlands ( SkyAvenue Station ). Leave your car at the Awana Skycentral car park (next to Genting Highlands Premium Outlet) and board the cable car from Awana Station.
Choose from the standard cable cars or pay just a little more for an extra-view on the glass-bottomed ones. Out of the 100 Awana Skyway cable cars, only 10 have the glass bottom so be prepared to wait patiently if you want that see-through view ! And fret not if your phone battery is running low – you can even charge your phone in the cable car.
Pro Tip : The cable cars slow down but do not completely stop for you to get on and off at the stops, so you do have to be alert and quick. Look out for kids and senior citizens and make sure they are ready to move.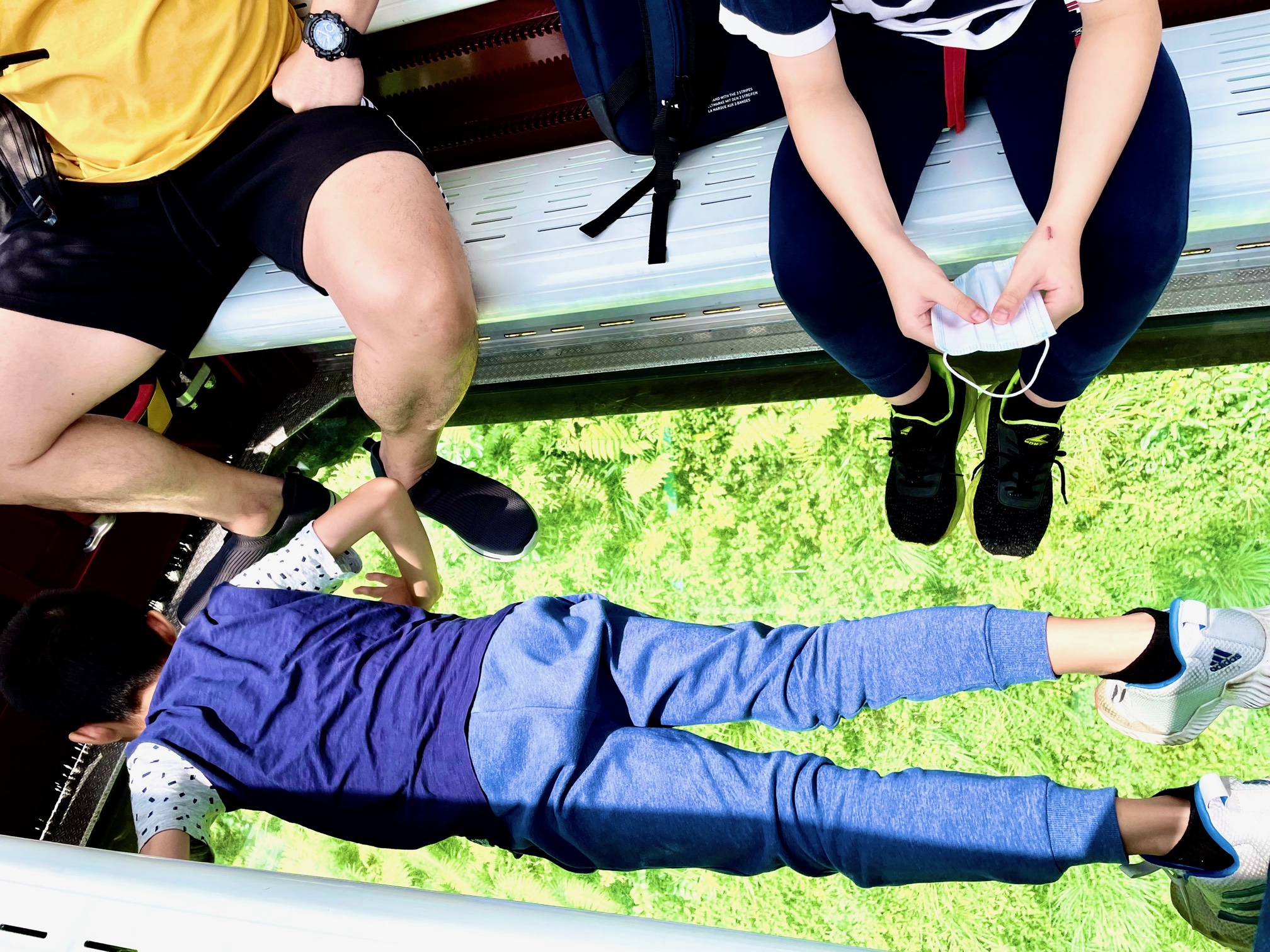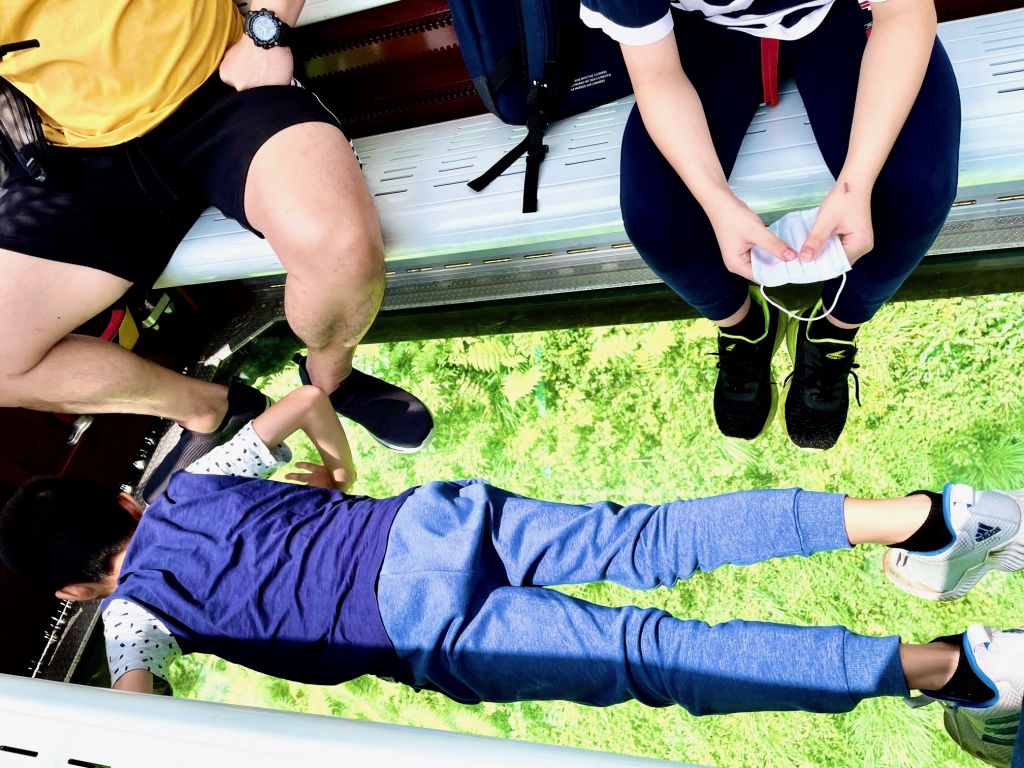 2. Stop to Enjoy the Beauty of Chin Swee Caves Temple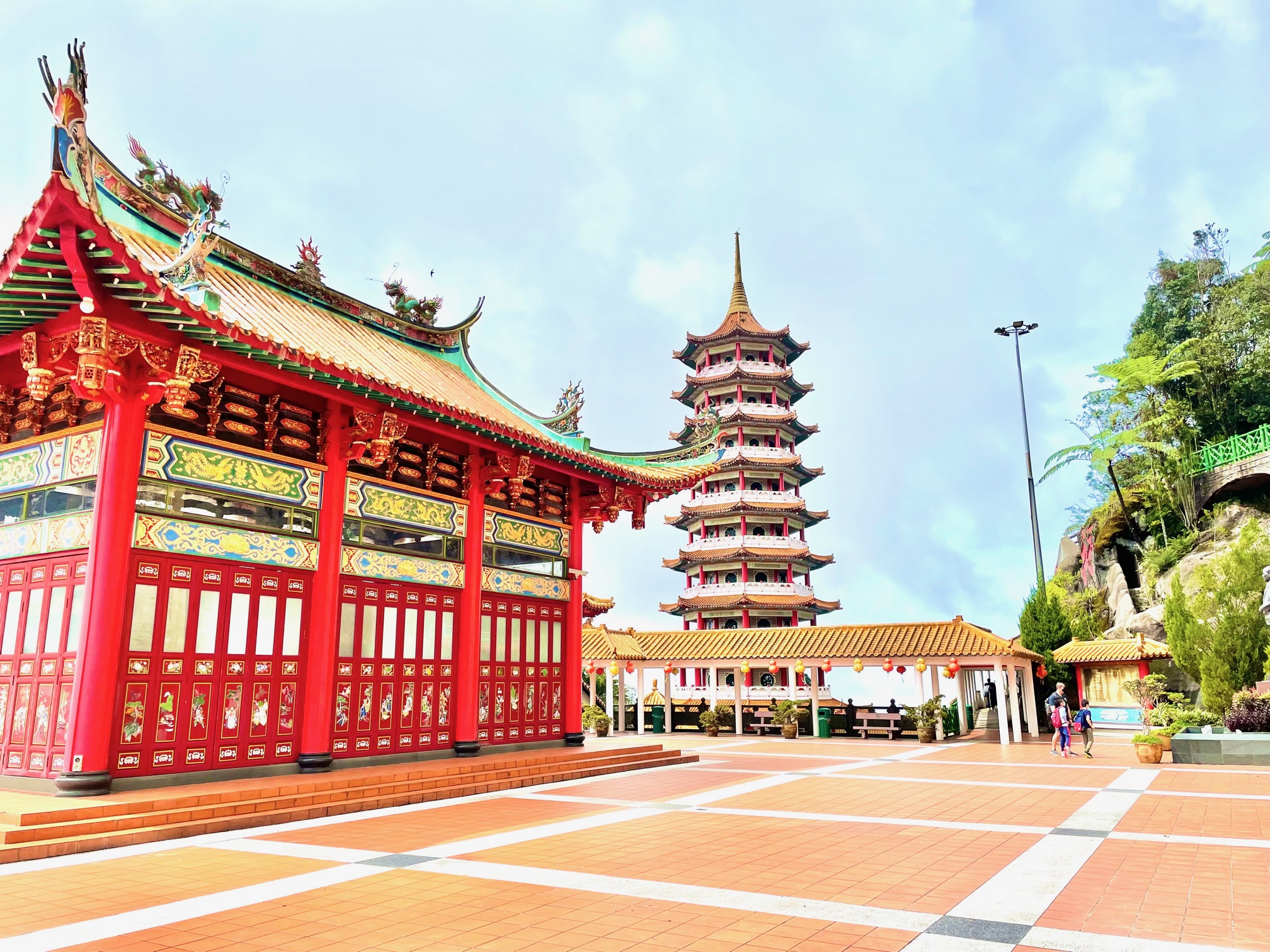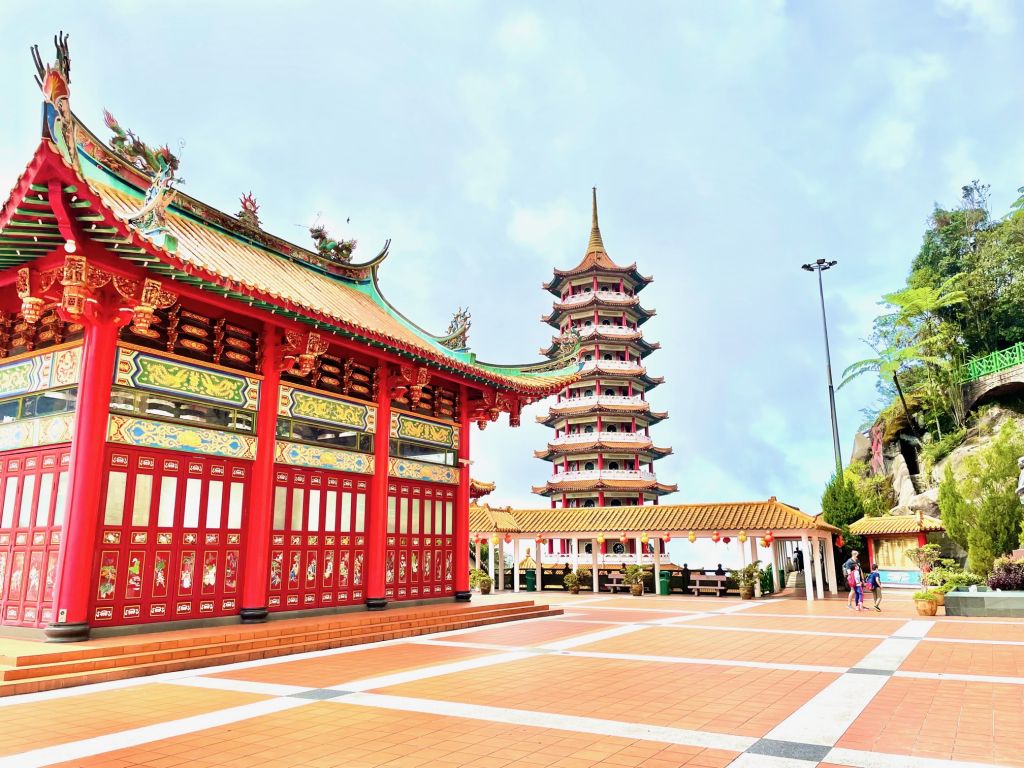 Take the effort to disembark the cable car midway to see the Chin Swee Caves Temple – you will not be disappointed.  Do remember to keep your cable car ticket, as you need it to continue your journey towards SkyAvenue Station at the peak.
The Chin Swee Caves Temple is a Taoist temple that is situated in the most picturesque location in Genting Highlands, on a 28 acre plot of rocky forested land donated by Genting Group founder, the late Tan Sri Lim Goh Tong. It was erected in honour of Reverend Master Chin Swee, a Buddhist monk from the Fujian province who was renowned for his ability to summon rain and to ward away evil spirits.
Coming from the cable car, you will stroll through the beautiful leafy gardens of the temple and it can be quite startling to come across the depiction of the 10 Chambers of Hell. In many ways scarier than any Squid Game, it's definitely not for the faint-hearted and small children.
See the gigantic statues of Buddha and Kuan Yin, The Goddess of Mercy, and the tomb of Reverend Chin Swee. If you're up for it,  take a climb up the temple's iconic nine-storey Pagoda and be rewarded with panoramic views of the mountain and refreshing cold mountain air.
If you're not in a hurry, stop off at the temple's Starbucks for a hot cuppa and take in the beautiful, serene surroundings.
3. Find Your Lodgings For The Night – Where To Stay In Genting Highlands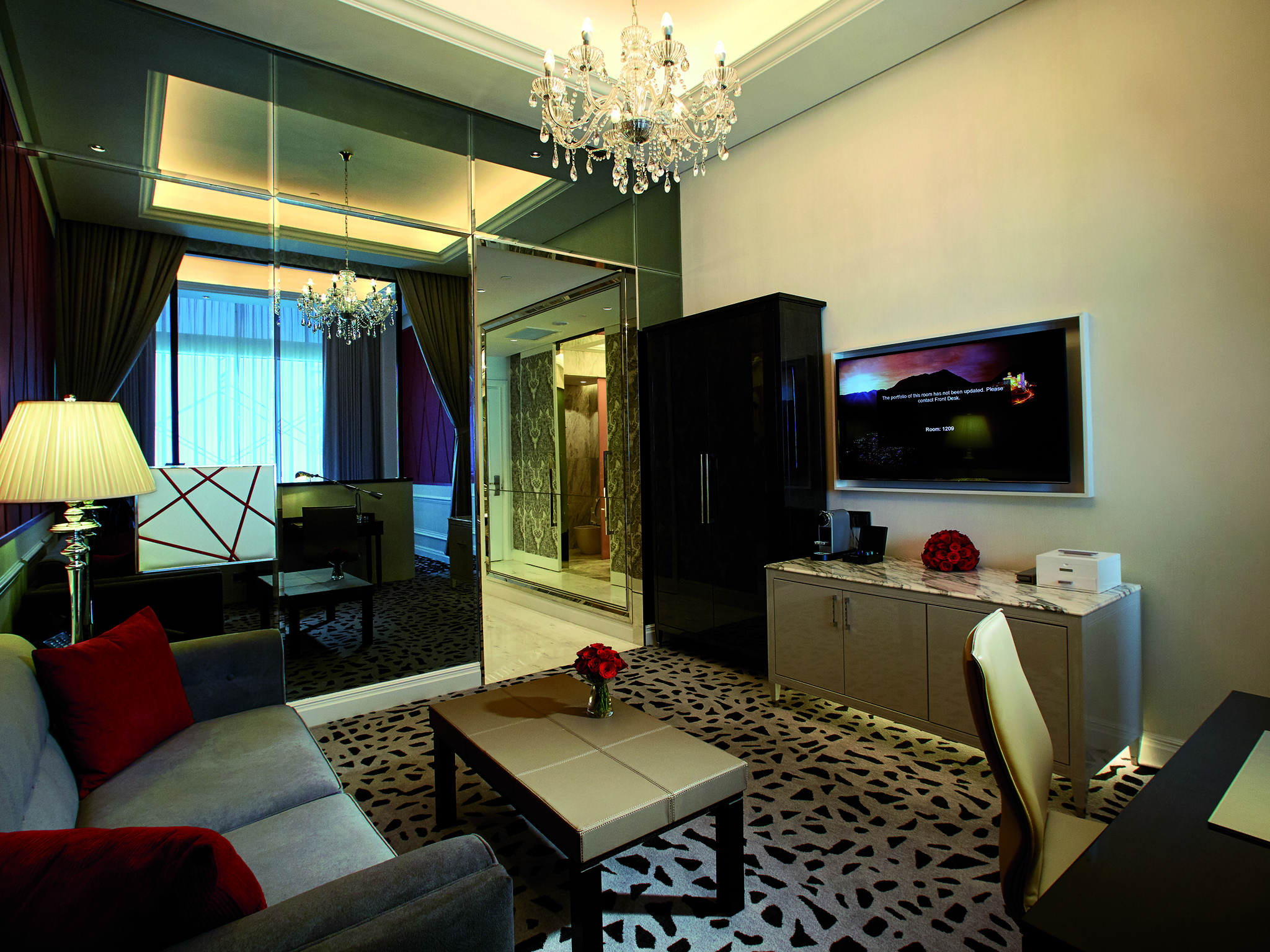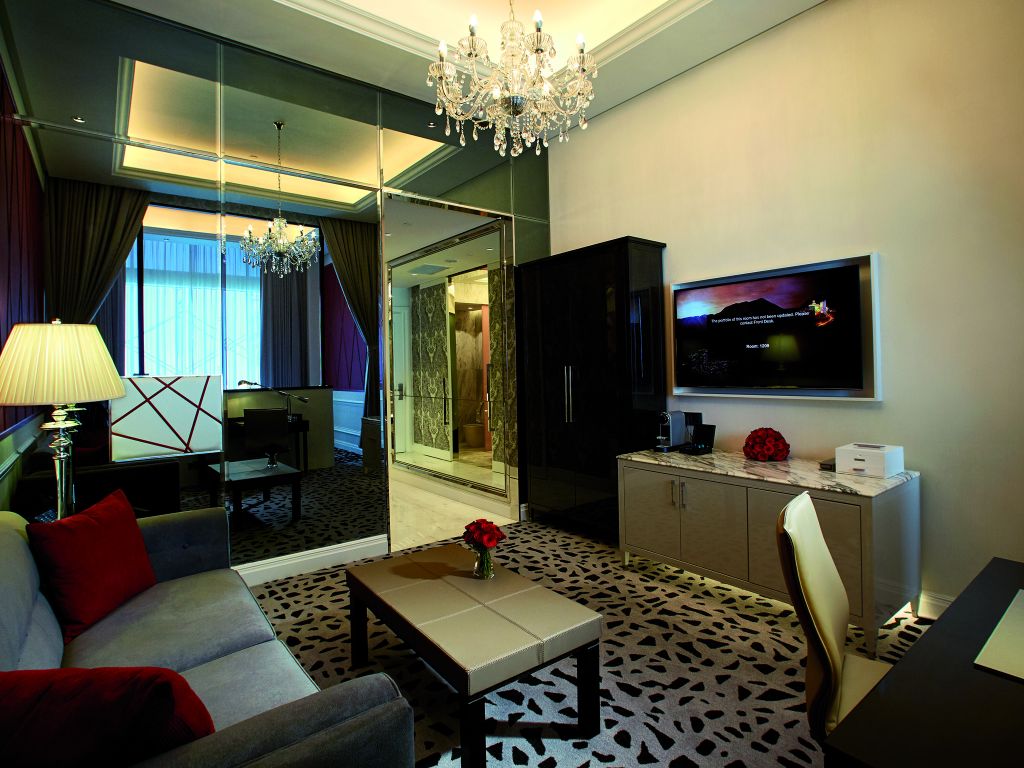 Crockfords Hotel – the only hotel in Malaysia to receive the prestigious 5-star rating by the Forbes Travel Guide for three consecutive years (2019 – 2021)
If you're planning on staying overnight in Genting Highlands, do know that although your choices are plentiful, getting a room on weekends and public holidays can be difficult with many punters and holidaymakers booking accommodation.
You can choose to stay in the many hotels and Airbnbs in Awana or Gohtong Jaya away from the peak. Or consider one of newer hotels away from the main peak of Genting Highlands ( which is still just a 10 minute drive away from the main peak ).
If you are planning to stay at the massive ResortWorld Genting,  they have 7 hotels currently for you to choose from – Crockfords, Genting Grand, Highlands Hotel, Resorts World Awana, Resort Hotel, First World Hotel and Genting Skyworlds Hotel. Do call to check as not all are open as we have just come out from lockdown.
And yes, even after walking around for a few days there, it's still easy to get lost in the massive indoor structure. After all, it connects all of ResortWorld Genting's close-knit hotels and many, many attractions.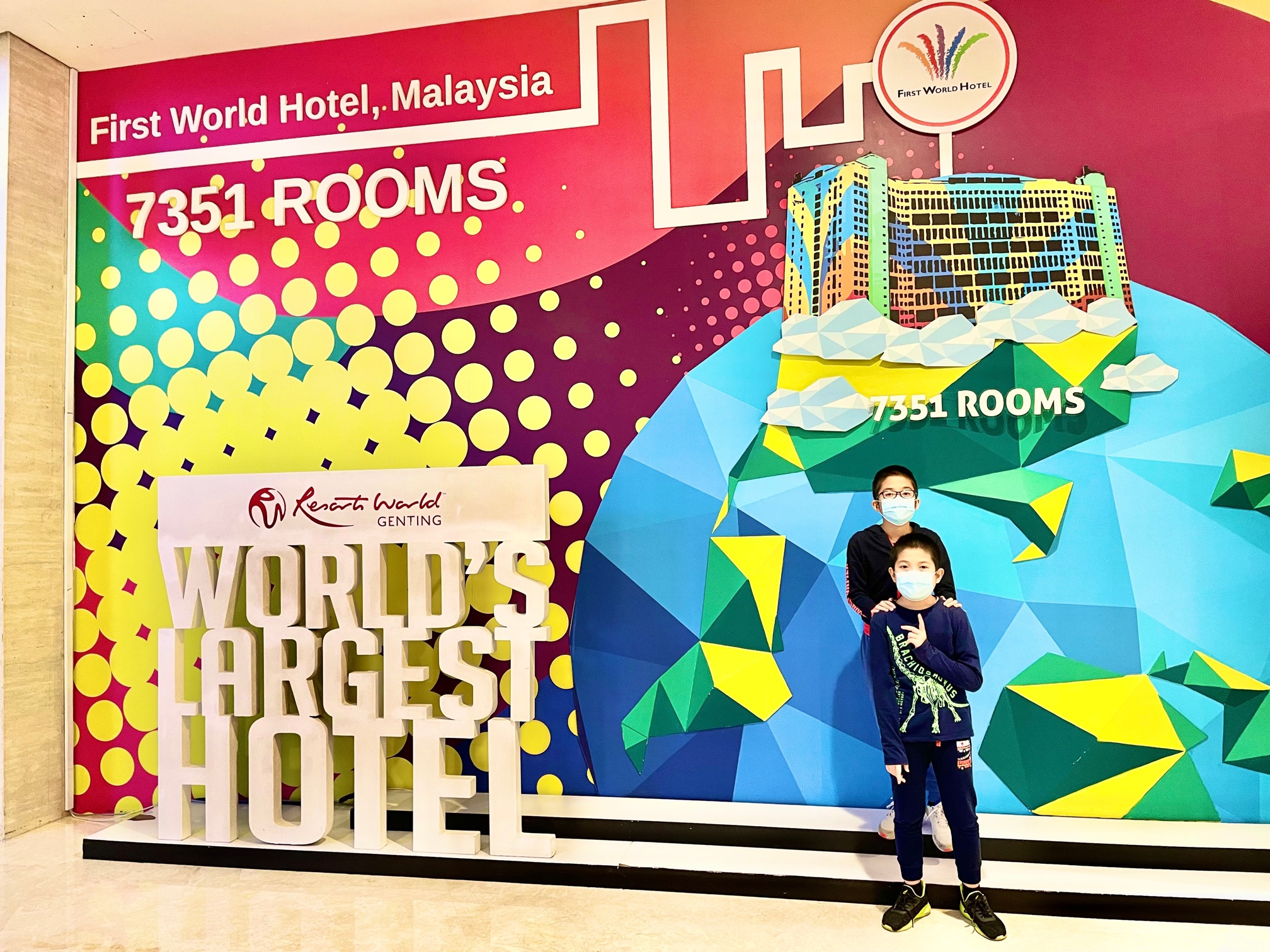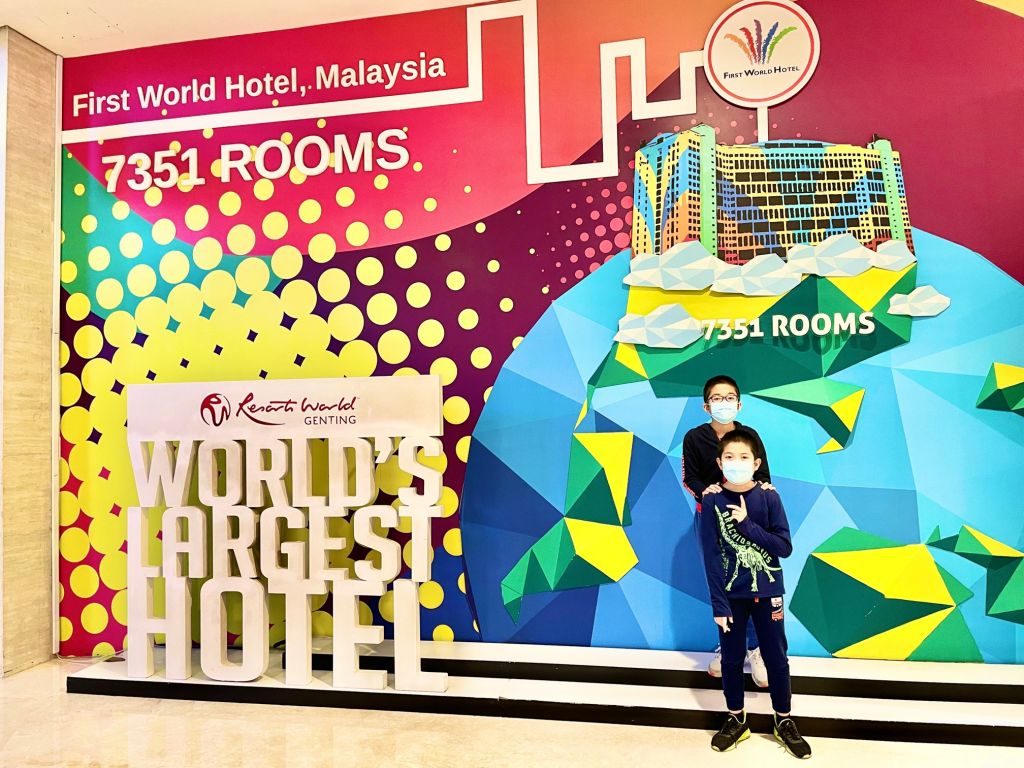 4. Try Your Luck at Genting's Casino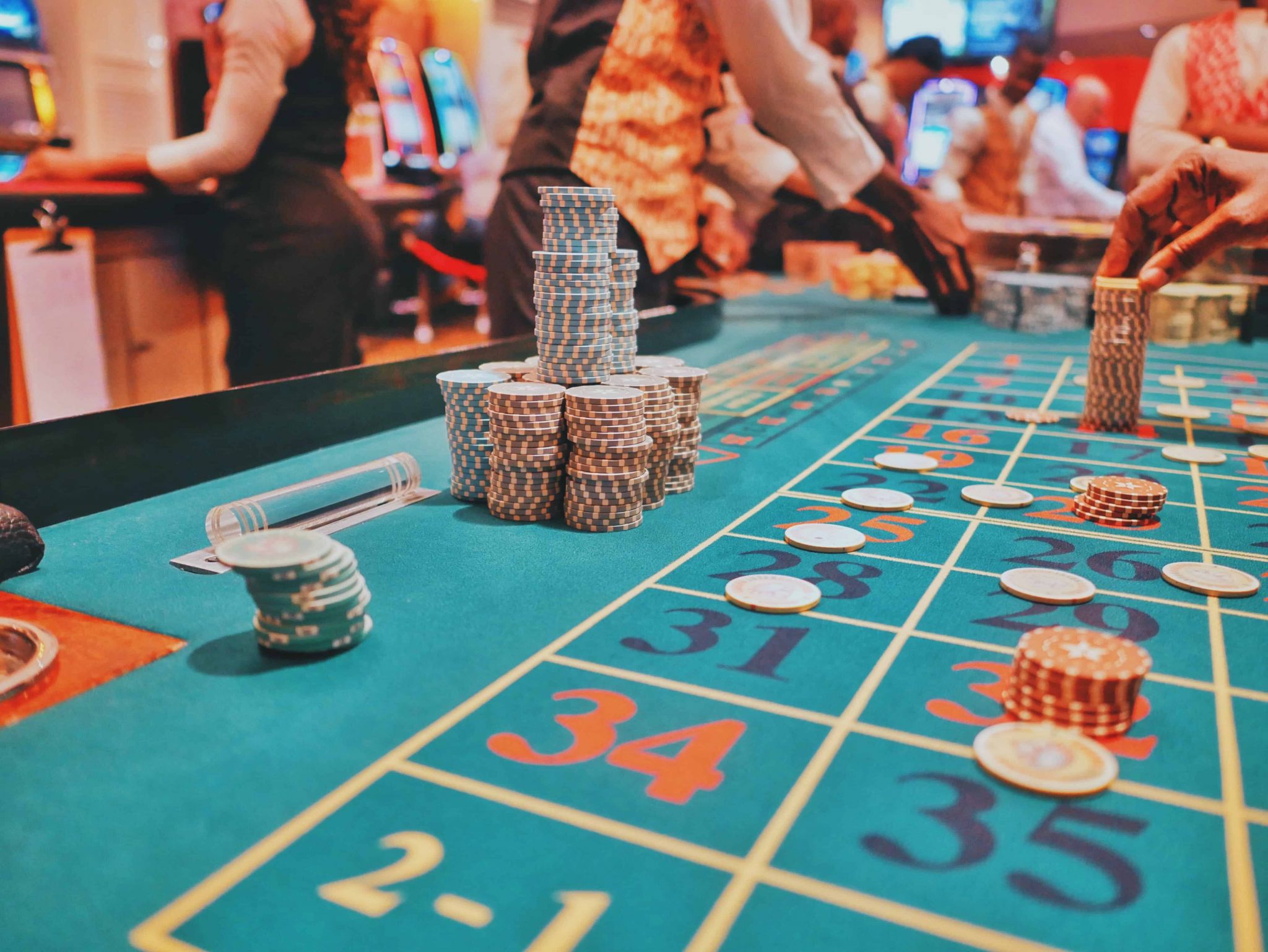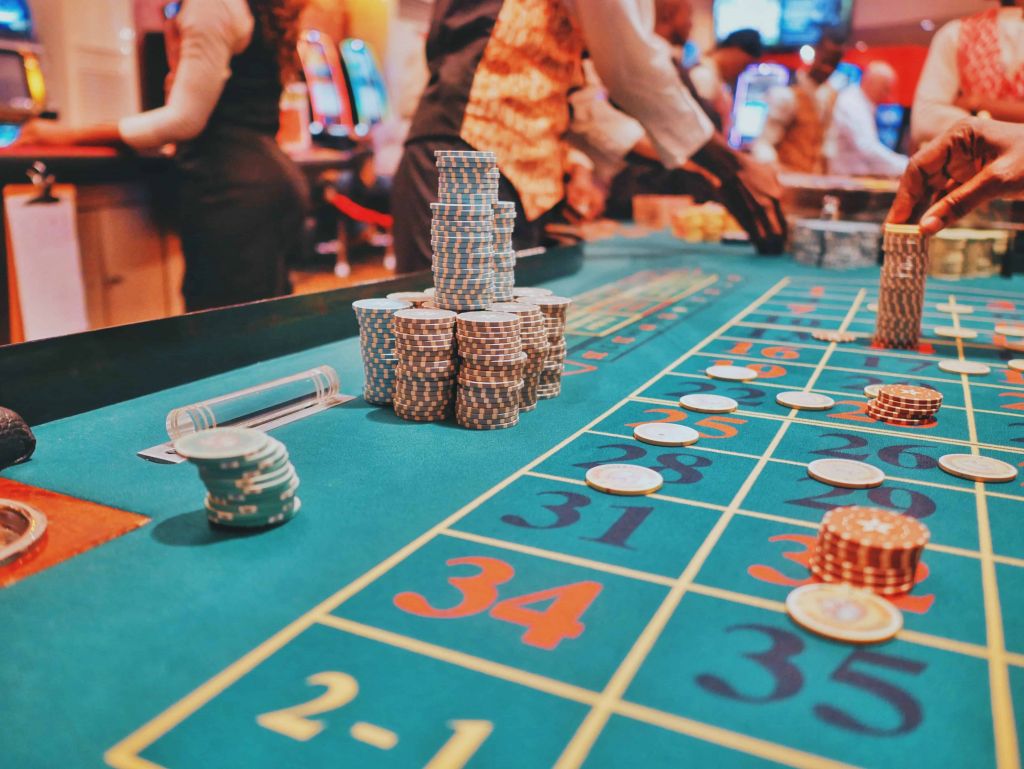 Feeling that Lady Luck is on your side ? Then you may want make a visit to the world-famous casinos in Genting Highlands. But do be warned, you may only emerge the next day (either much poorer or richer !)
There are currently 2 casinos in Genting Highlands; Casino de Genting in Genting Grand Complex, and the newer SkyCasino in SkyAvenue Mall.
Proper SOPS have to observed in order to enter the casino. Firstly, persons below 21 years of age and Malaysian Muslims are prohibited from entering. Secondly, proper attire must be worn – plain or batik-print attire and covered shoes for men, smart casual clothing and shoes for women. Lastly, items such as backpacks, cameras and electronic gadgets are not allowed.
Once you are in, try your luck on at least one of the 3,000 slot machines, 400 types of electronic table games, and games such as Blackjack, Tai Sai, Russian roulette and French Boule. There are VIP rooms ( and super VIP rooms ) for the high rollers, and 24 hour dining services so you can quell your hunger between playing.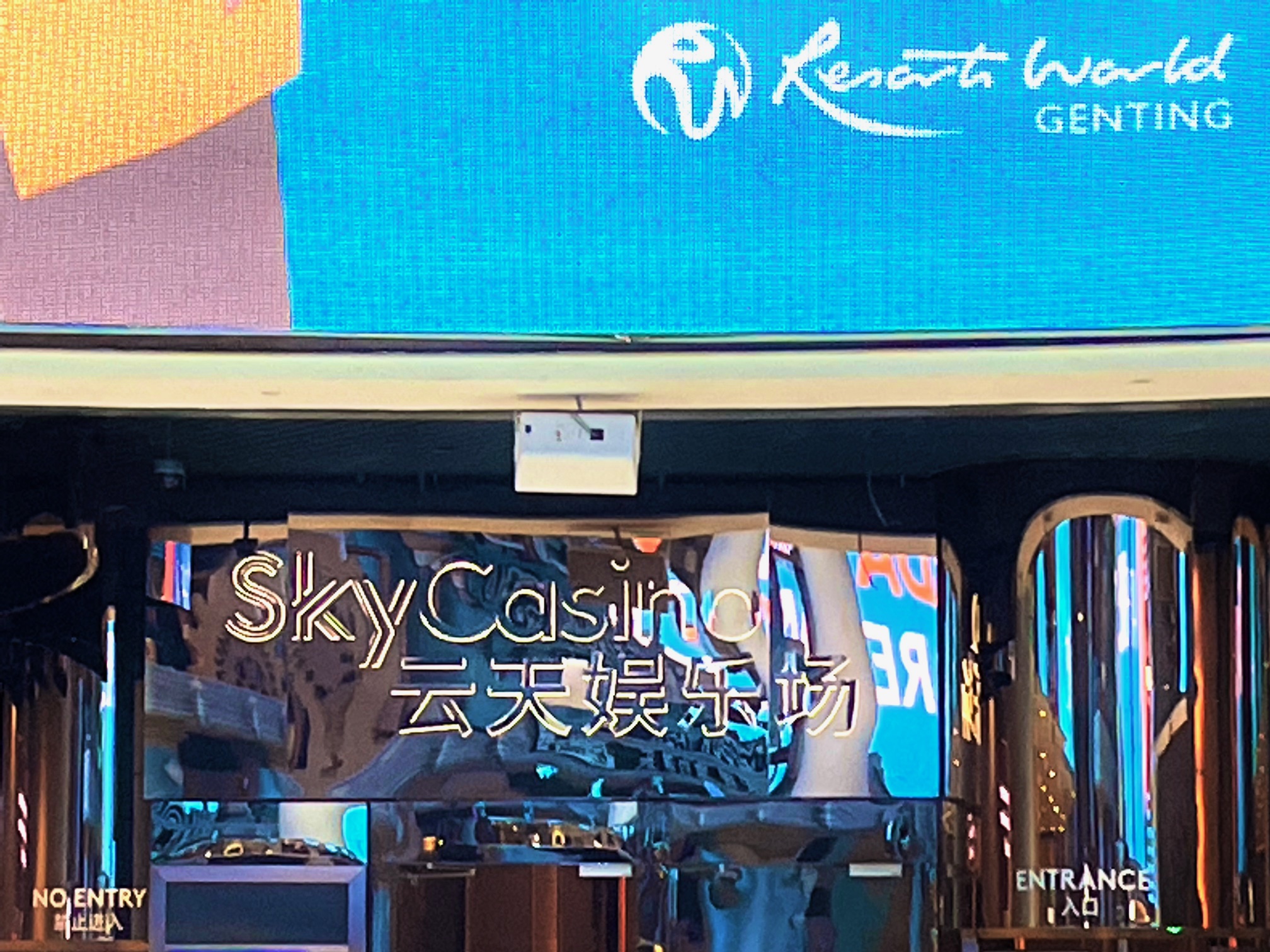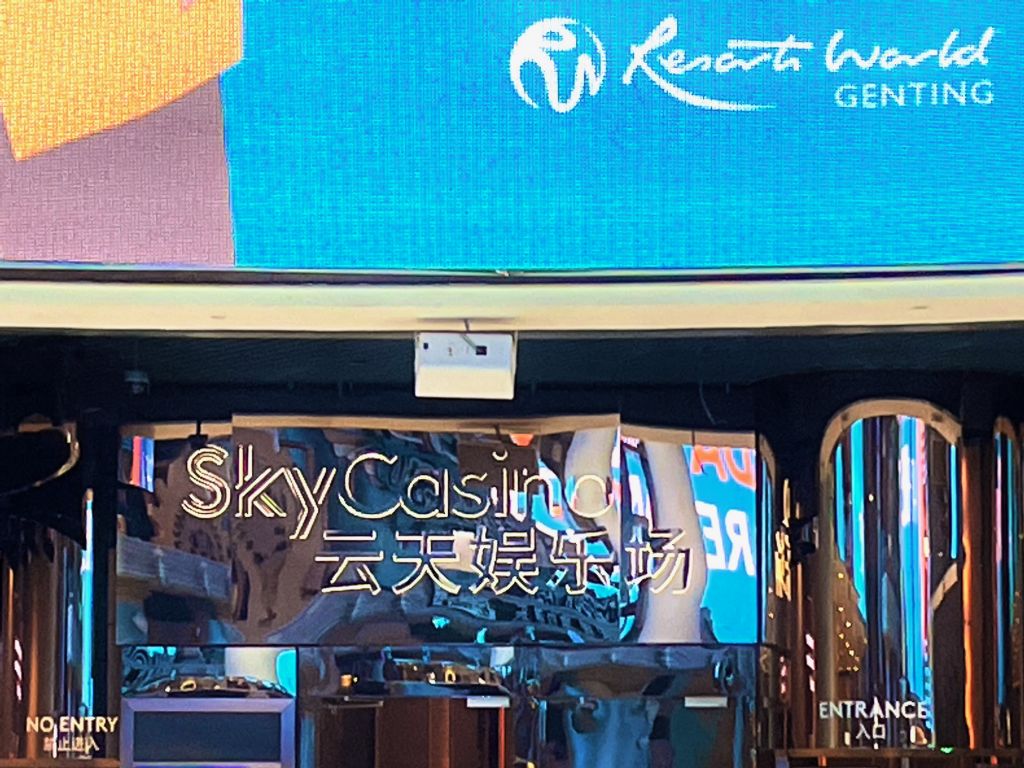 5. Shop Till You Drop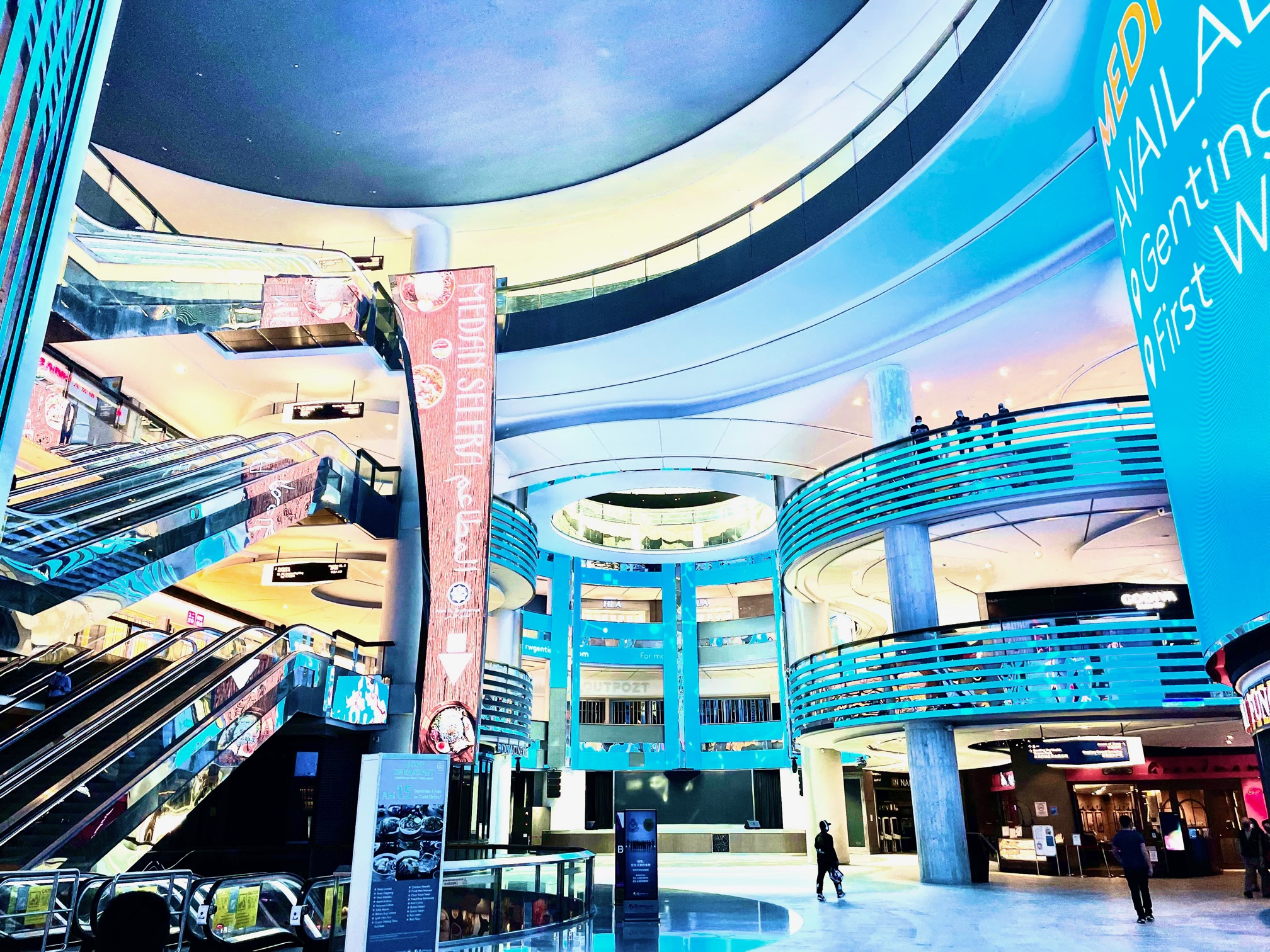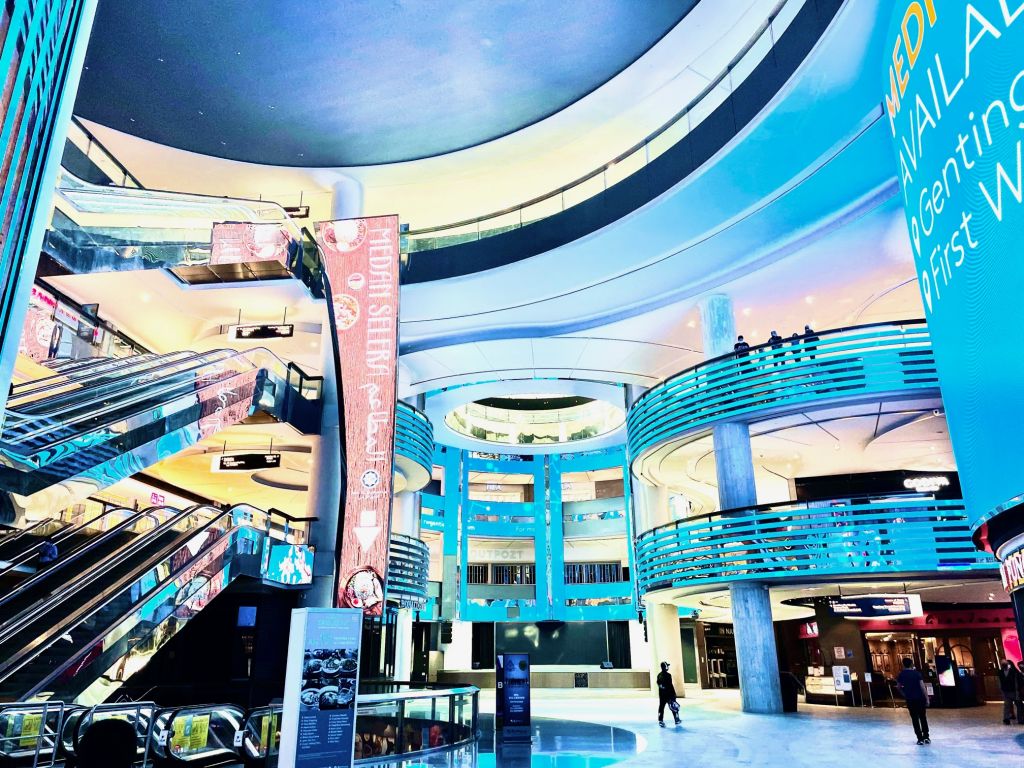 Enjoy your fair share of retail therapy even at 6000 feet above sea level at Genting Highlands.
SkyAvenue Mall has a plethora of brands such as Thomas Sabo, Calvin Klein, Charles & Keith, Adidas, Austin Reed, Pandora, Tissot, Tomei, Sephora, Godiva, H&M, Uniqlo, Love Bonito and more ! Though once again bear in mind that some may be still be temporarily closed as a result of the lockdown.
If you still haven't had your fill, then drop by Genting Premium Outlet (GPO) on your way back to KL – scroll down for more on this shoppers haven !
And you need a break from all that shopping, there is the Bona Cinema at SkyAvenue Mall where you can catch the latest flick.
6. Eat Up A Storm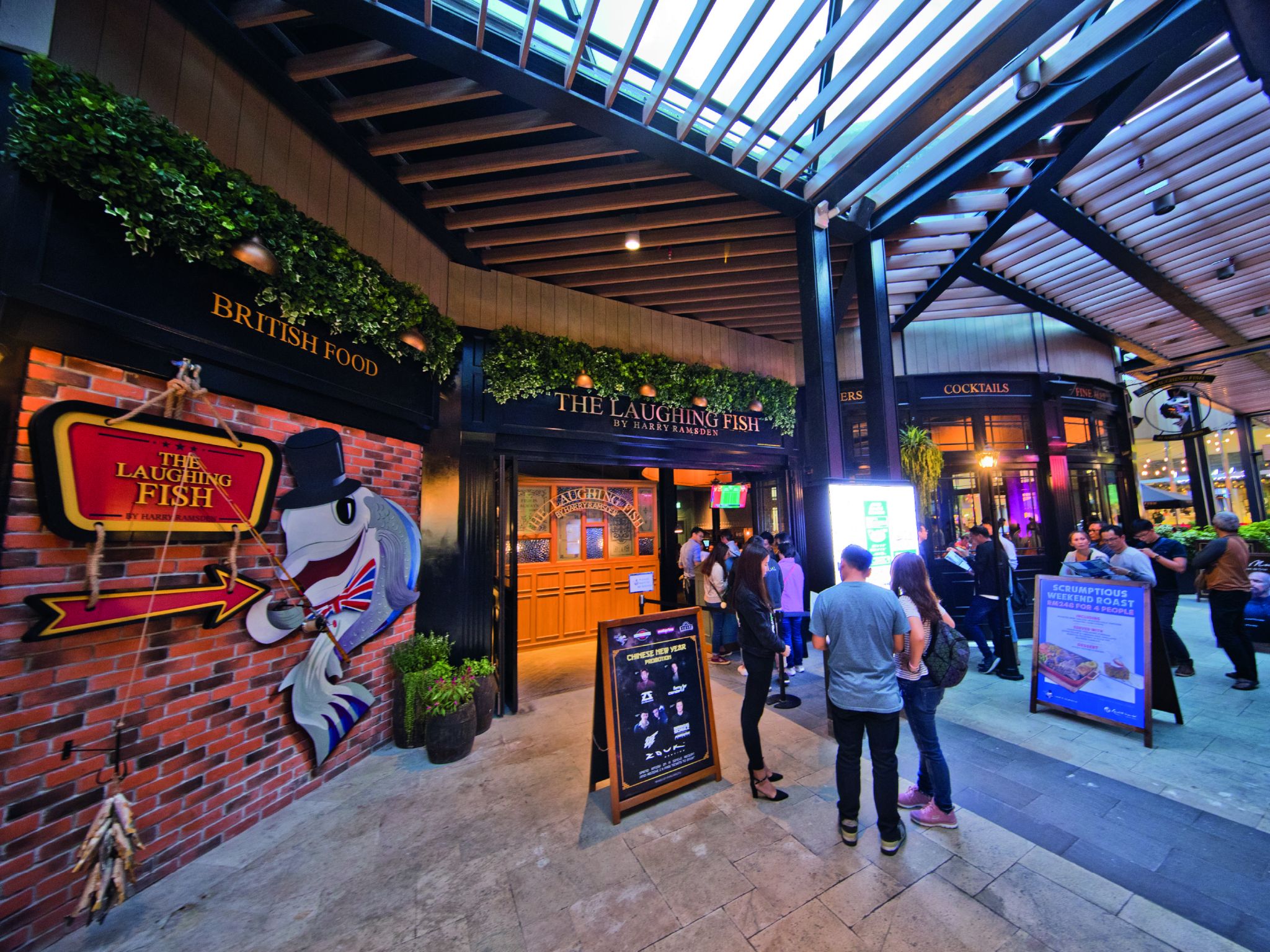 Malaysians are never far from their food adventures, and Genting Highlands and their surroundings has plenty of gastronomic attractions to offer the foodies.
Start off at Gohtong Jaya, a town just 5km from the peak, popular for their many seafood restaurants, a surprising fact for a hillside retreat. Hunt down durian puffs and durian ice icecream at the famous Yik Kee restaurant.
At SkyAvenue Genting at the peak, there are choices to tempt even the fussiest of taste buds. There is the al fresco Highline Roof Top Market, world famous fish and chips at The Laughing Fish by Harry Ramsden, Korean bbq, pizza and pasta, Japanese ramen, noodle bars, Asia's first Burger and Lobster from London and Michelin-starred Beni.
Fun fact : Burger aficionados can now head for the newly opened famous American burger joint, Five Guys whilst steak lovers will be rejoicing that the world-famous Wolfgang Steakhouse is set to open its doors soon.
Suffice to say, at Genting Highlands, you will never go hungry.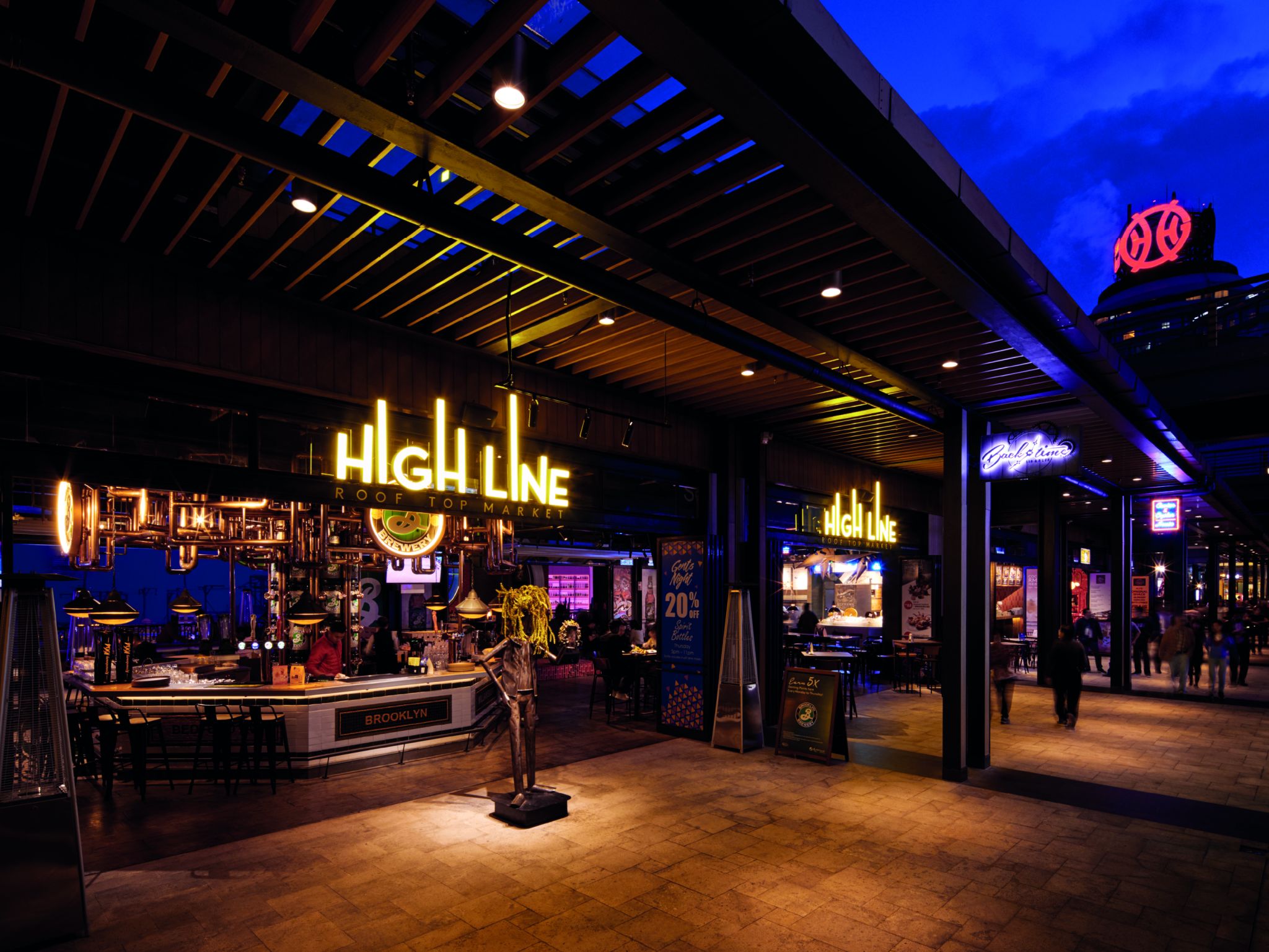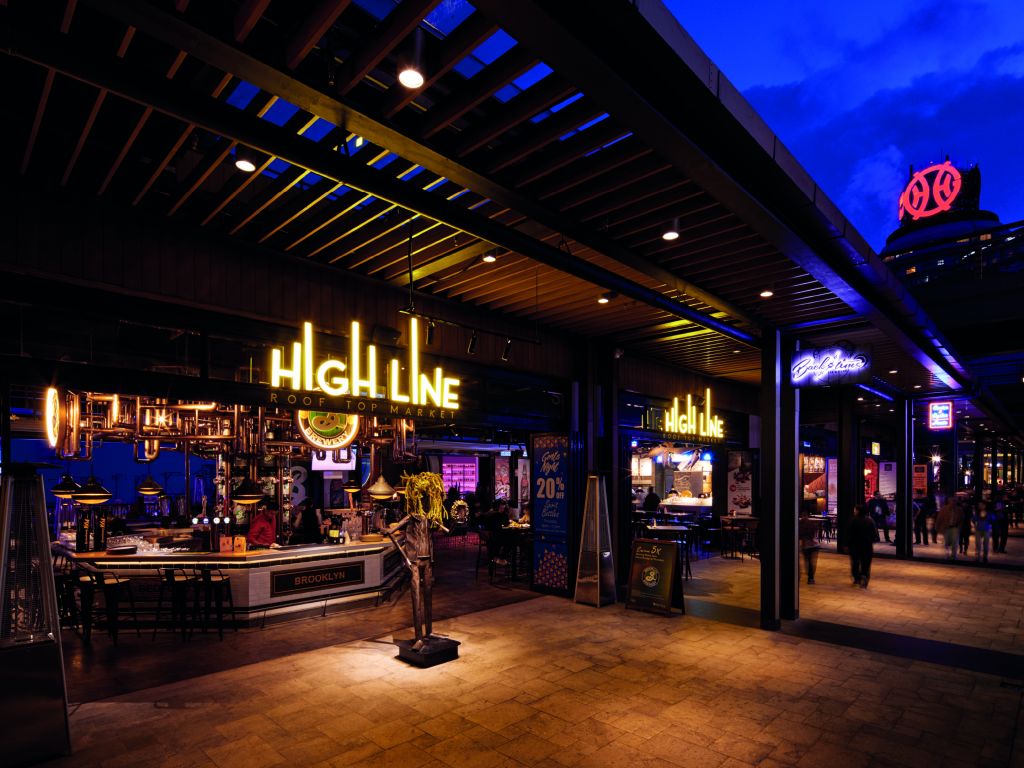 7. Thrills Abound at the Skytropolis Indoor Theme Park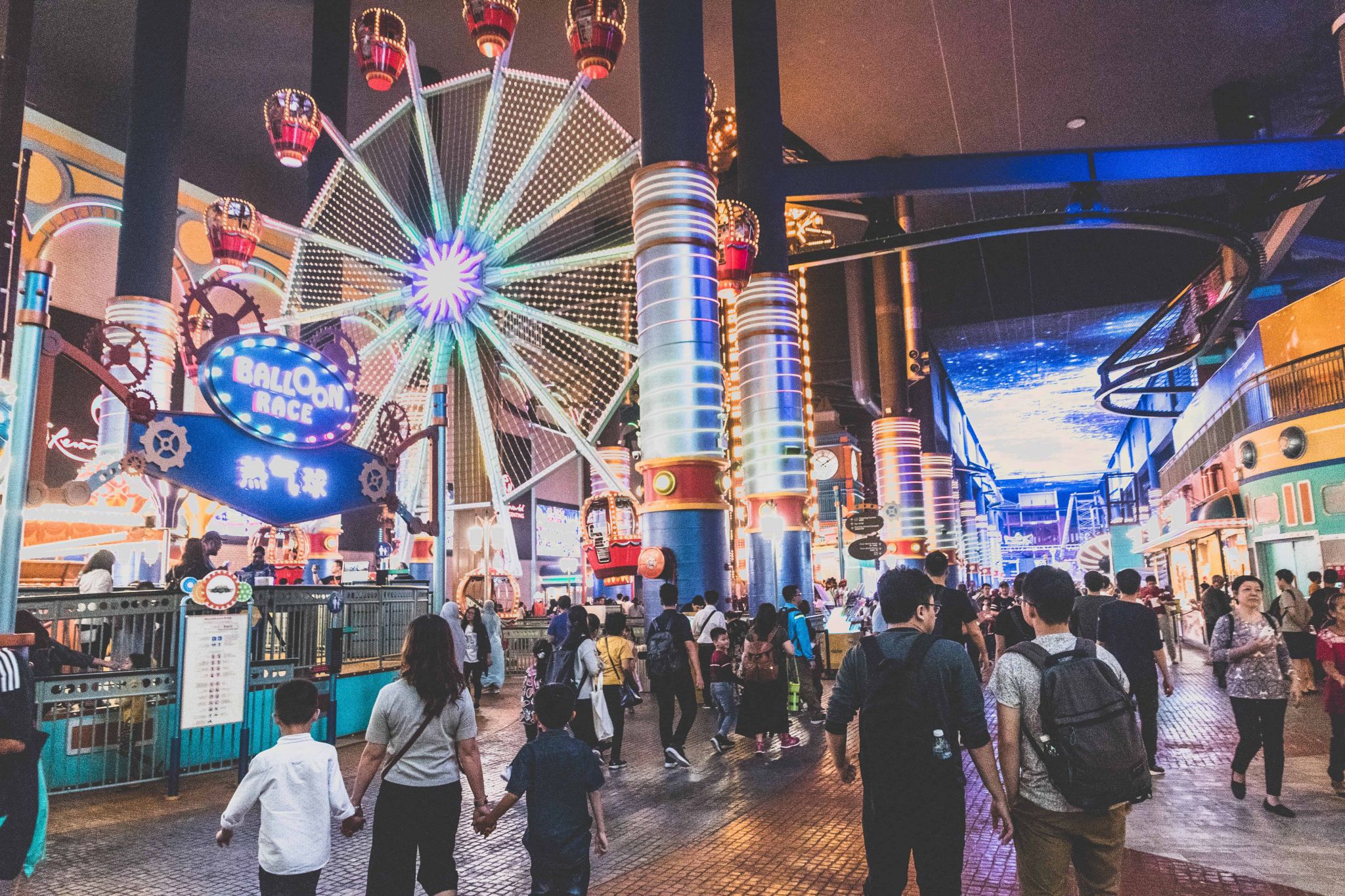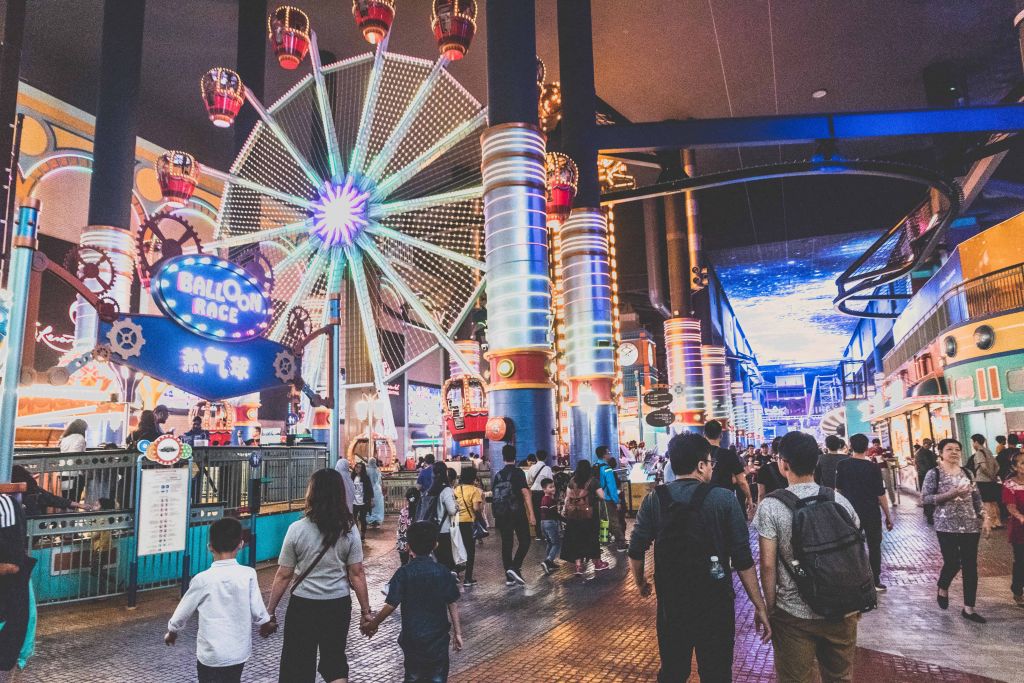 For those seeking a thrill outside of the casino, pay a visit to Skytropolis Funland, an indoor theme park owned by Resorts World.
With an unmistakable carnival feel and over 20 exciting rides and colourful lights, Skytropolis is immense at over 400,000 square feet in size and four-storeys high.
You can purchase a one-day or two-day pass, or opt to pay-per-ride. If you can, pay a visit on weekdays as it does tend to get crowded over the weekends. And rest assured, proper covid and social distancing measures are in place though that may mean that you may have to wait for your favourite ride as it goes through a disinfection process several times throughout the day.
There are three categories of rides – Child, Family and Thrill. There's a ferris wheel, spinning Tea Cups, a Chariot cruise that takes you around the park, a vintage train ride, bumper cars ( one is a kid-friendly version ) and 'Disco is a thrill' ride that you do barefoot – sit on a huge spinning disc that swings you back-and-forth with increasing speed while rotating rapidly.
8. More Shopping at Genting Premium Outlet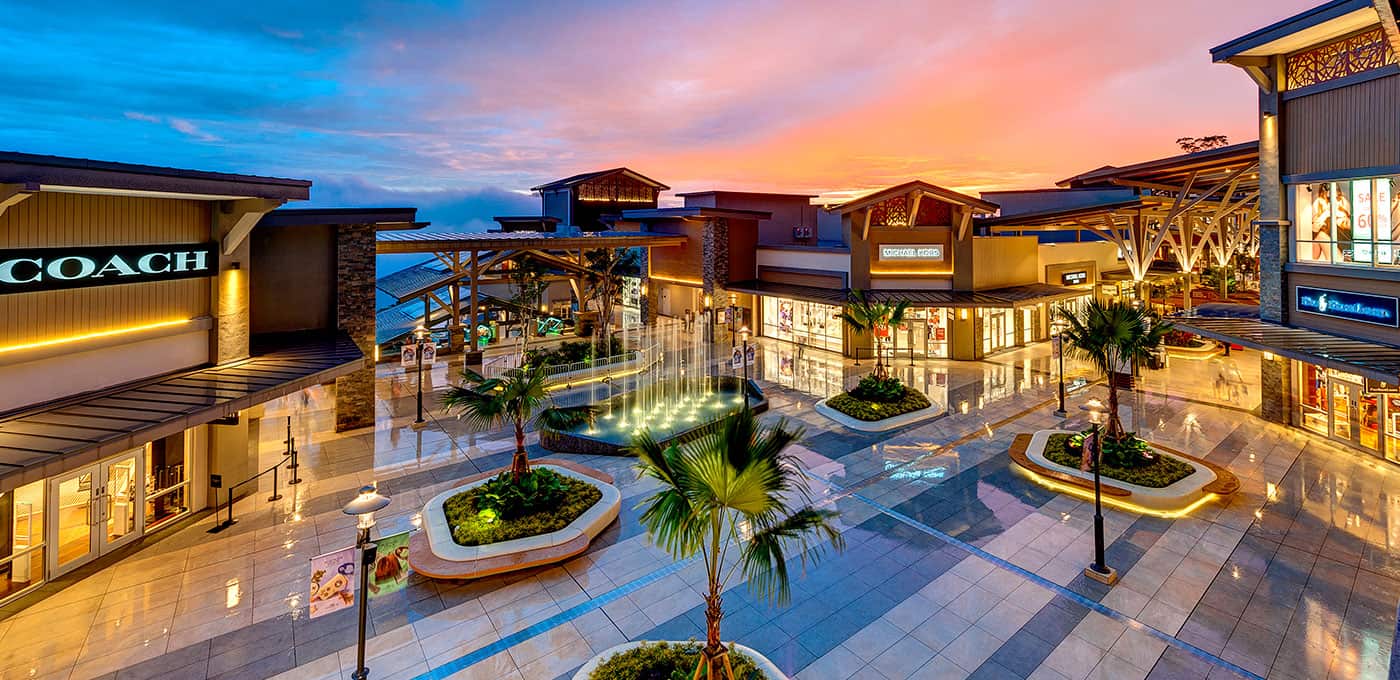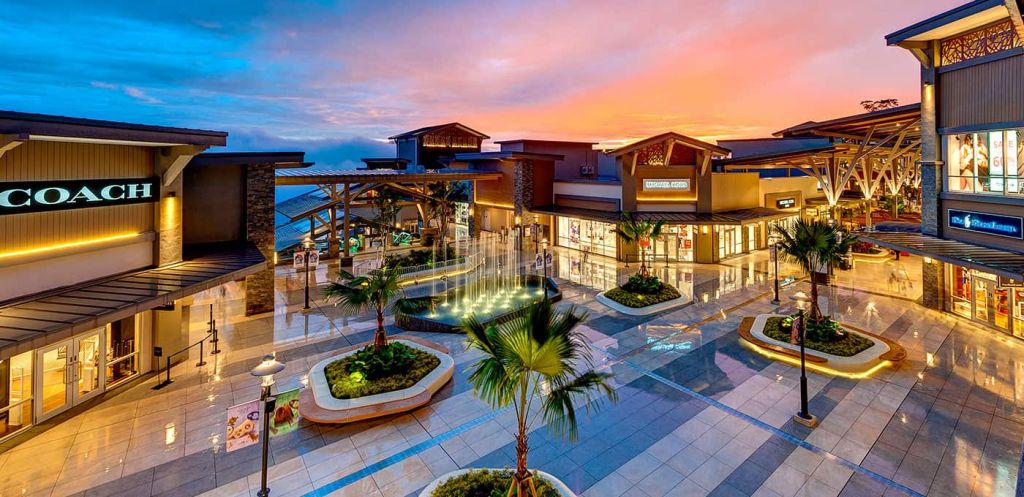 Cap off your staycation with an extended shopping spree at Genting Highlands Premium Outlet, the first hilltop Premium Outlet Centre in Southeast Asia,
Breathe in the cool fresh air of the highlands as you stroll around the open-air concept shopping mall. There's everything from designer fashion, sportswear, luggage, accessories and shoes with hard-to-resist discounts of up to 65%.
And don't worry about getting hungry or needing a caffeine fix – there's lot of food choices available for you to refuel then get back to giving your credit card a workout !
Genting Premium Outlet is opposite the Awana Genting Highlands Golf and Resort, and next to the carpark for the cable-car ride, so it's a convenient pit-stop for before/after your trip to the peak.

a sneak peek at genting's most anticipated latest attraction – skyworlds theme park
This article is not complete if we do not mention Genting Skyworlds – Southeast Asia's most highly-anticipated outdoor theme park that is set to open their doors very soon in Genting Highlands.
Located right next to the Arena of Stars, it's going to span across 26 acres with rides and attractions suitable for everyone in the family, with 9 uniquely themed worlds. With ample dining establishments, retail outlets, shows and live entertainment to keep everyone engaged and enthralled. Who needs Disneyland after this ?
Planning the perfect holiday getaway?
You may be interested in more great articles: