There are many reasons why Penang is full of expatriates wanting to retire and live on the island for the rest of their lives. Same reasons hold for people that visit Penang multiple times a year, year after year, and still have so much to do, see and eat !
Penang is truly Malaysia's Pearl of the Orient. Sitting at the top of Peninsula Malaysia's west coast, it has everything and more. From beaches, mountains, jungle, history, culture, food, street art, warm friendly people, Penang has this amazing island vibe that has made it a world-famous must-visit destination.
The top 12 Things to do and See in Penang in 2021
Let's explore our not-to-be-missed top 12 things to do and see in Penang. Whilst there are many, many more that we can add to the list, we hope this will get you off to a great start !
* As of 11 October 2021, interstate travel is now allowed so tourists and visitors are welcome to Penang. Visit us to find out the best hotel deals and travel news and of course, stay safe.
1. Eat Penang's World Famous Hawker Food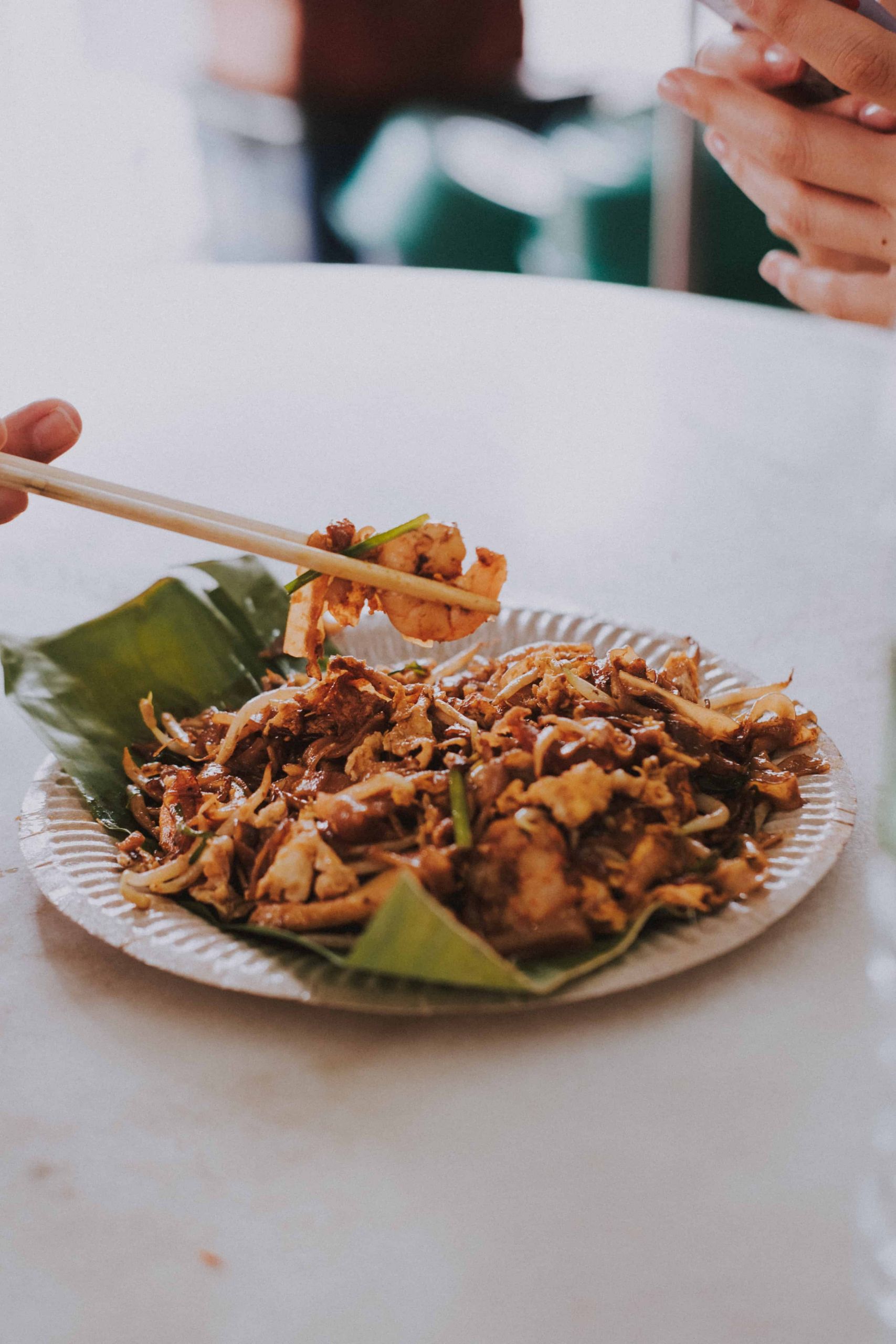 Penang is indeed a foodaholic's paradise and there are many Malaysians who visit Penang just to eat the weekend away.  Leave the job to experts to bring you on a coma-inducing gastronomic tour, or befriend a local foodie to take you to their favourite haunts but do bear in mind that every Penangite will have their own opinion on where to eat and what to eat.
Some of our must-tries :-
Char kuay teow at Chew Jetty where you can also see the traditional water villages (locals swear by the duck egg version)
Assam laksa from Kedai Kopi Genting in Greenlane, or opposite the Peng Hwa Chinese Girl High School
Curry mee at the Mount Erskine roadside (in the mornings) and the Mount Erskine Food Court (in the evenings)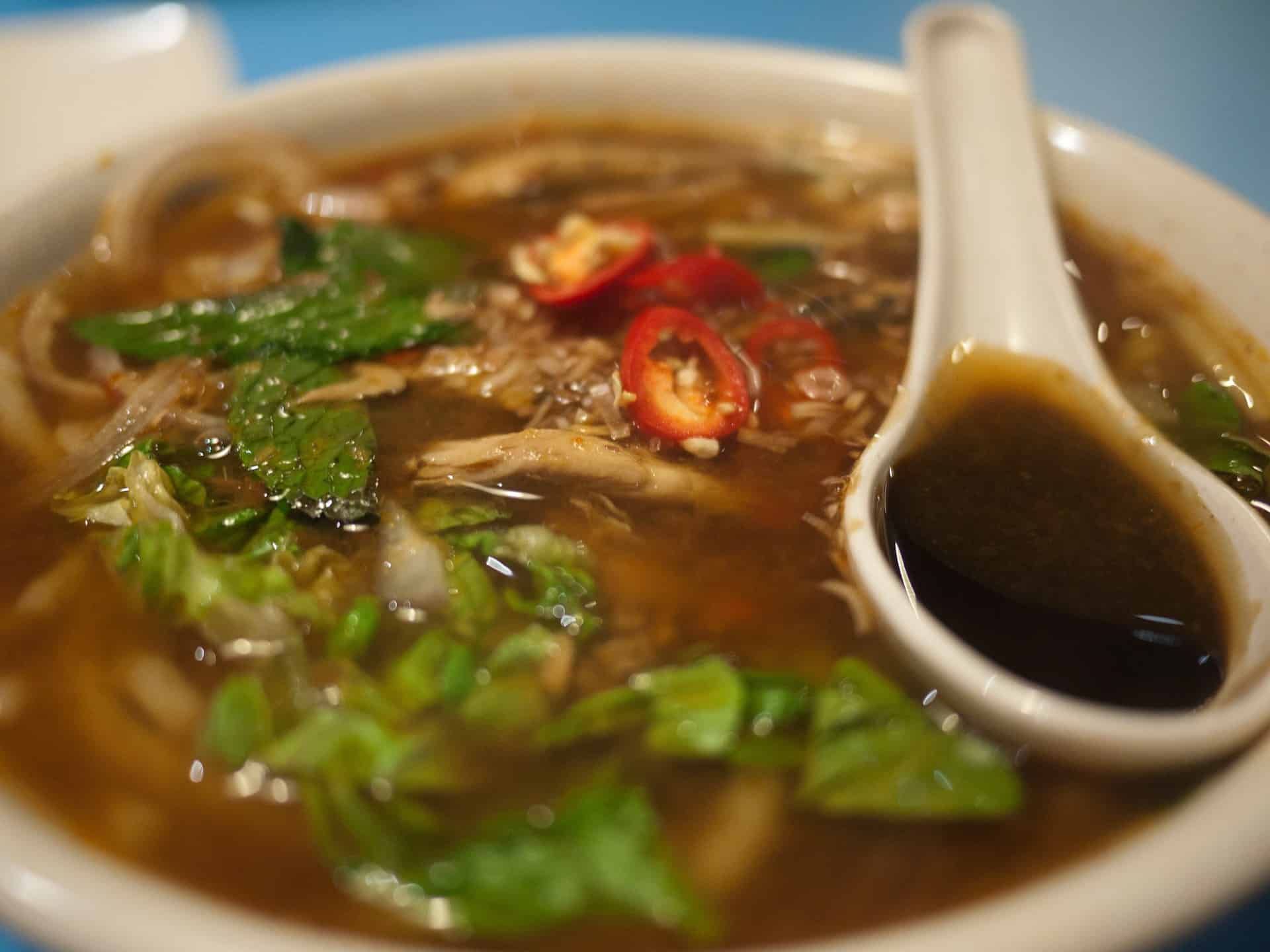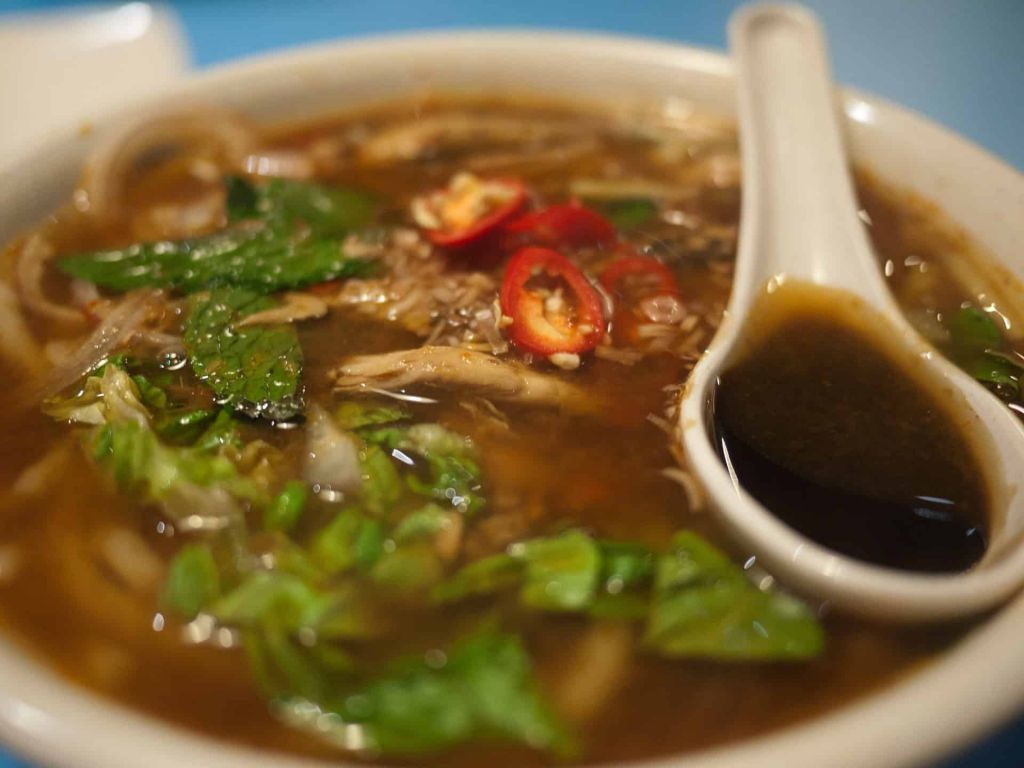 Assam Laksa – some people crave it, others are happy to give it a miss. Try it yourself and decide !
2. Visit penang's capital – Georgetown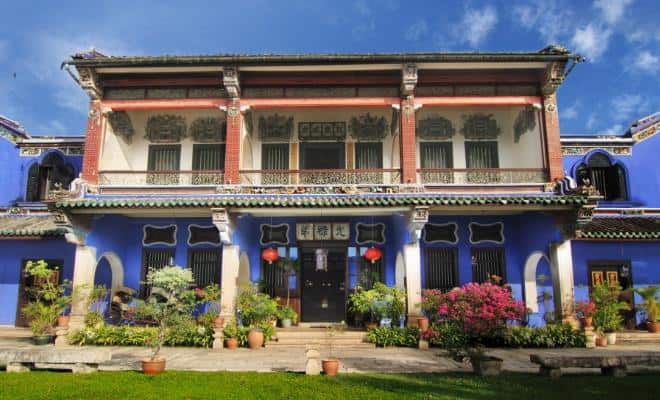 Penangites are very proud of the fact that their capital, Georgetown is a UNESCO World Heritage Site thanks to its unique architecture, culture, and townscape.
Definitely worth exploring either by foot or on trishaw, is the Peranakan Mansion, the Cheong Fatt Tze Mansion or The Blue Mansion (pic above and where the mah jong scene from Crazy Rich Asians was filmed) and the Khoo Kongsi amongst other iconic landmarks. Stroll past old Chinese shop fronts, admire the colonial architecture left by the British, visit Little India and pop into a shop or two to get souvenirs or interesting food items.
3. check out Penang's Street Art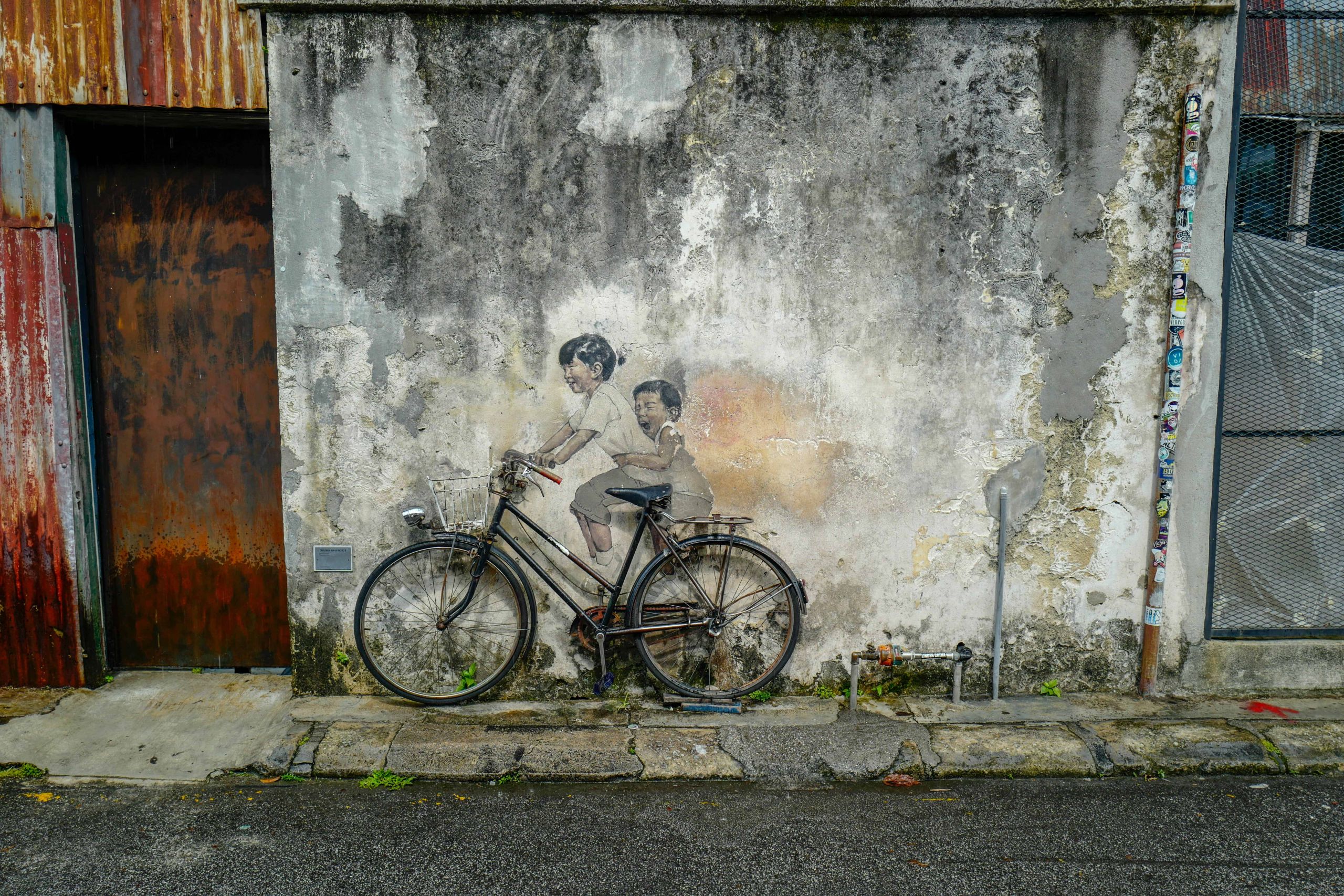 If you are staying in a boutique hotel in Georgetown (and even if you're not), a must-do activity is to check out the street art adorning the walls of various buildings in the city. Get a street art map from your hotel concierge and start exploring!
The art depicts images of past and present daily life in Penang and are an Instagrammer's dream come true. Sit on a real bicycle and become part of the mural and explore interesting corners such as Love Lane – named because it is said to be where where the wealthy Chinese men who lived on Jalan Muntri kept their mistresses in shop houses.
4. Take a traditional trishaw ride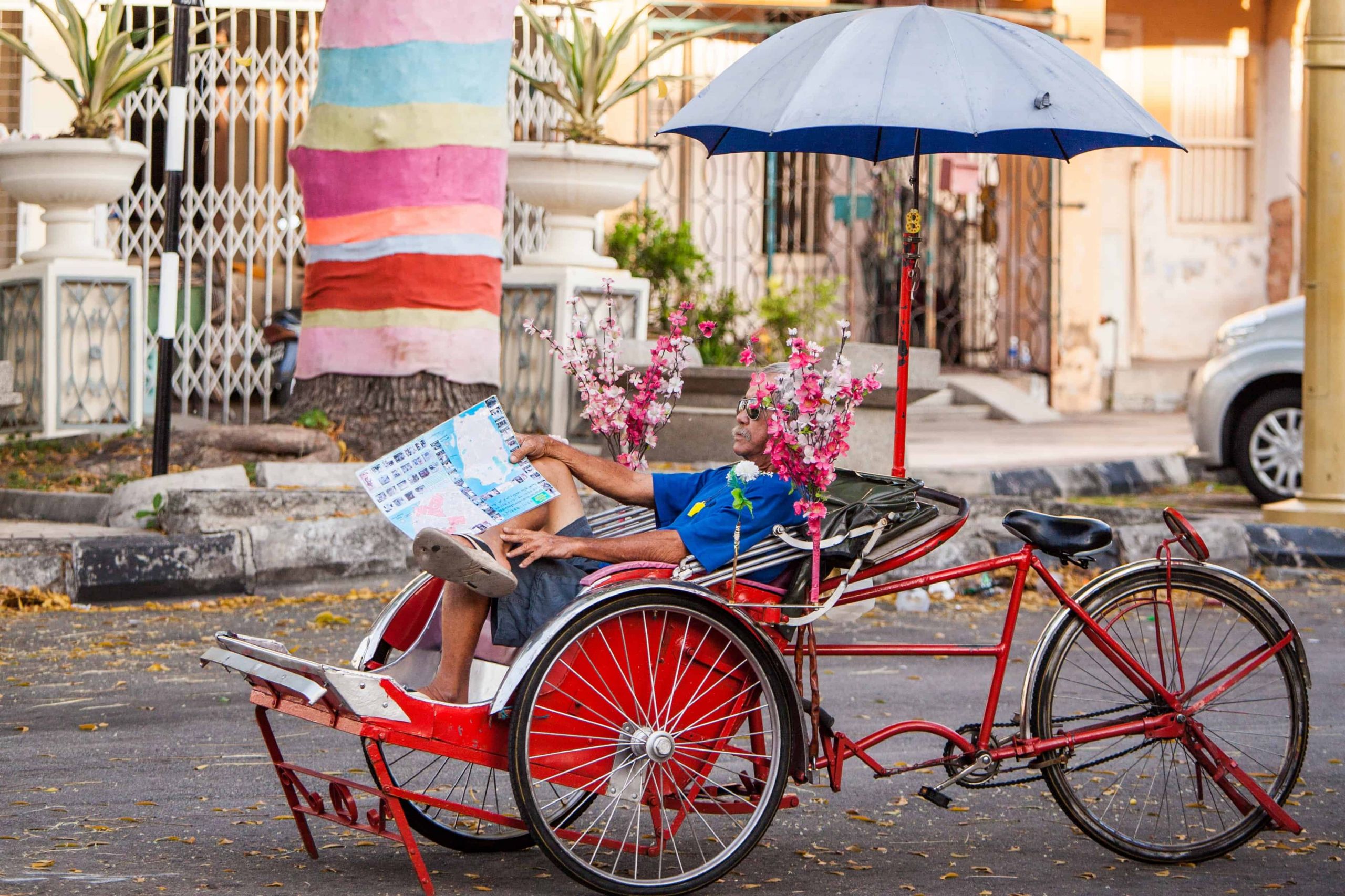 Trishaws shaped Penang's transportation system since the 1950s before the arrival of public buses and taxis. Today, there are around 200 remaining trishaws in Georgetown alone and they remain part of Georgetown's living heritage.
Hop on a traditional trishaw and go on a scenic ride to check out places of interest such as Fort Cornwallis by the sea, the clock tower, the street art, Little India and the many iconic buildings and temples.
5. experience penang's coffee culture at a cafe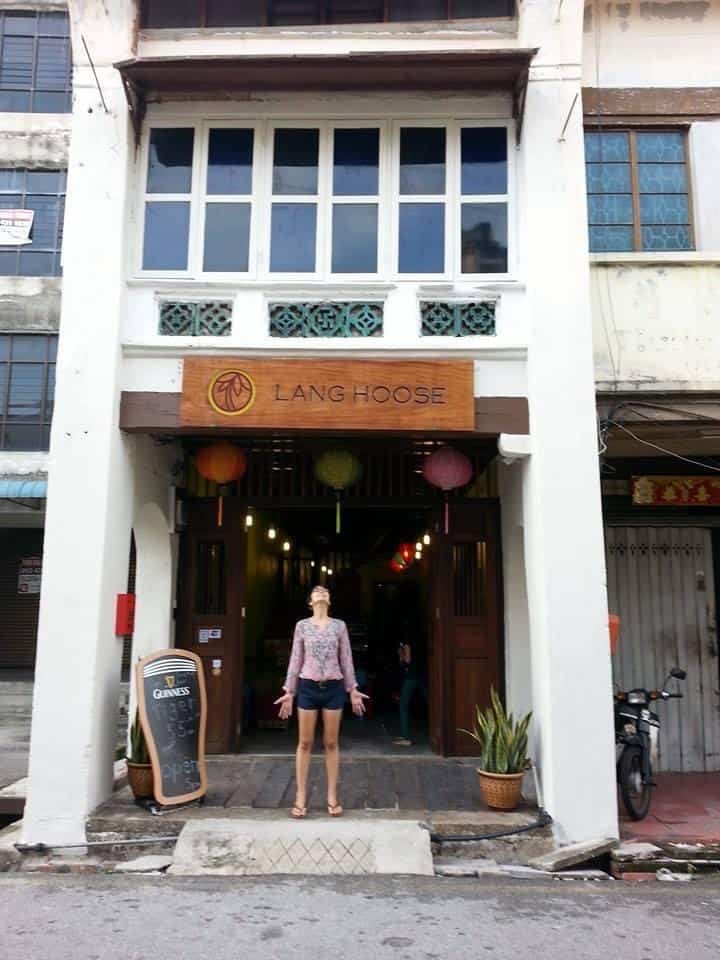 In Penang, you can enjoy a cup of inexpensive teh tarik or kopi-o in a local kopitiam. Alternatively, check out the emerging cafe culture which is complementing Penang's gastronomic offerings, history, culture and street art into making the island an essential travel destination.
Georgetown is already vibrant and colourful and these cafes with their own quirky uniqueness add even more colour, energy and personality.  For a taste of France ( pastries ! ), check out La Vie En Rose or Le Petit Four, both in the heart of Georgetown.
6. take a train (or hike!) up Penang Hill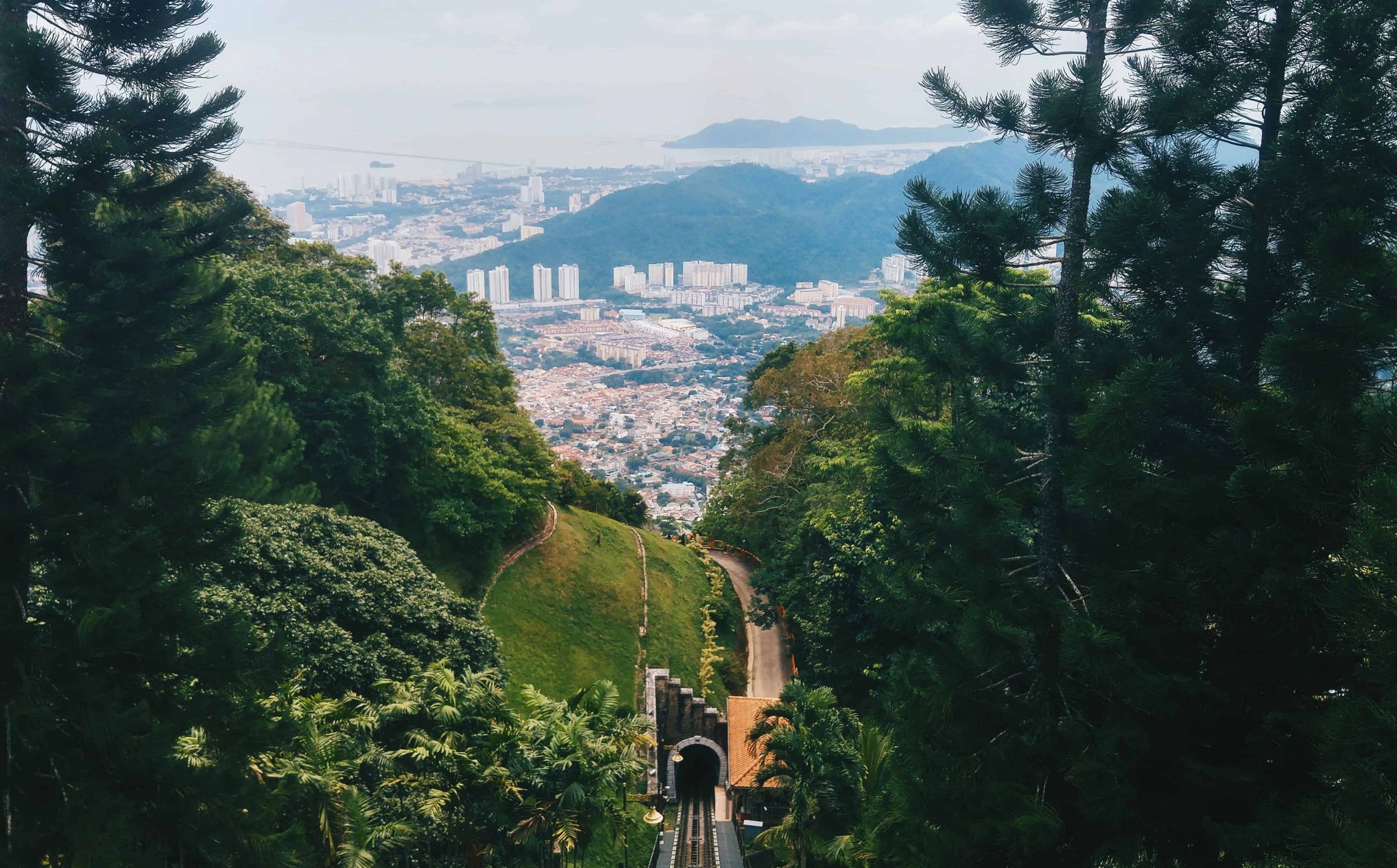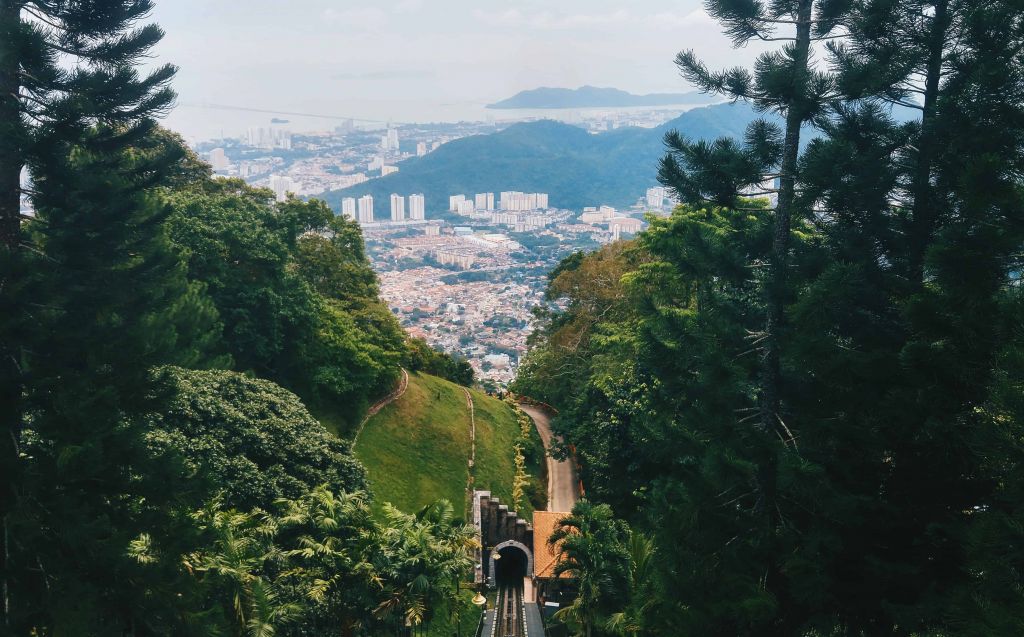 After indulging in all the gastronomic offerings, you may want to get some exercise in by hiking up Penang Hill or Bukit Bendera. But fret not, if that's not for you, there is also the fun option of taking a train-ride up.
What to do on Penang Hill ? Check out the panoramic views from 830 metres above sea level, explore quaint British bungalows where you can have tea and scones, see Sri Aruloli Thirumurugan, the Hindu temple, and Penang Hill Mosque. Another great option ? Just enjoy a quiet meditative stroll amidst all the greenery and fresh air.
A new addition to Penang Hill's attractions is The Habitat which is home to thousands of plants, ferns, animals, insects and reptiles. It's an educational experience on a 360 degree walk way surrounded by rainforest and there is a canopy walk, a tree top walk and zip lines for the more adventurous.
7. Chill out at Penang's beaches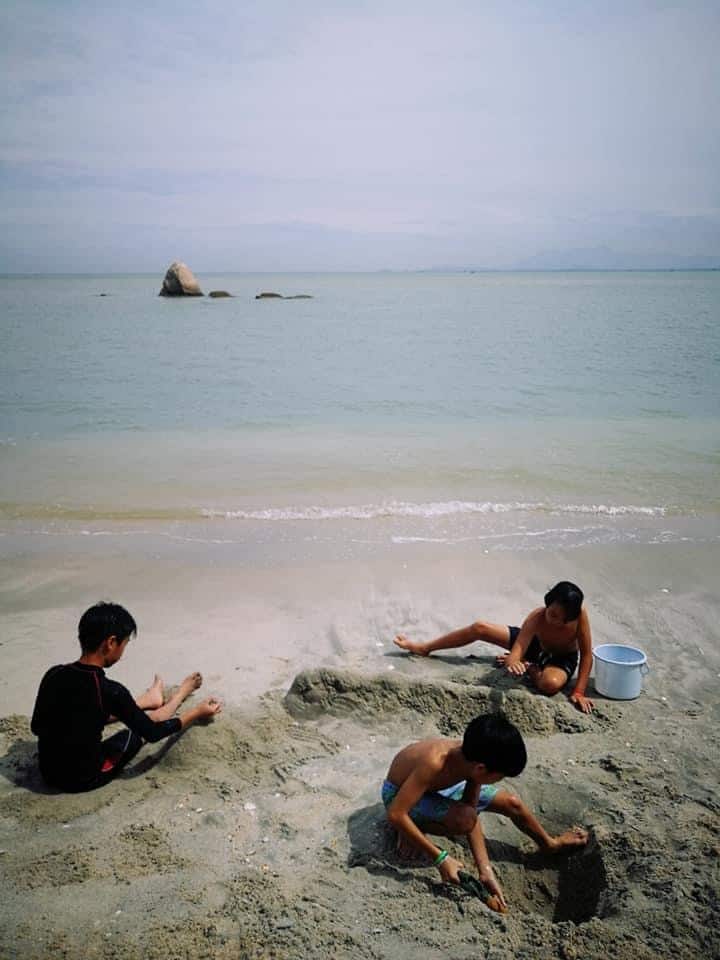 A must-do when in Penang is to stay a few nights at one of the many beach-side hotels to enjoy the relaxing island vibe. Tanjung Bungah, Batu Ferringhi and Teluk Bahang are the island's most popular spots for a good reason; that's where a multitude of beach-side hotels, resorts and cafes are located.
Looking for activity ? Try banana-boating, jet-skiing, parasailing, horse-riding or clam-digging along the beach.
Want to explore a more secluded beach ? Take a boat ride up to Monkey Beach ( or you can hike through Penang National Park ) where the waters are clear and the sand is soft and white.
8. Visit Kek Lok Si temple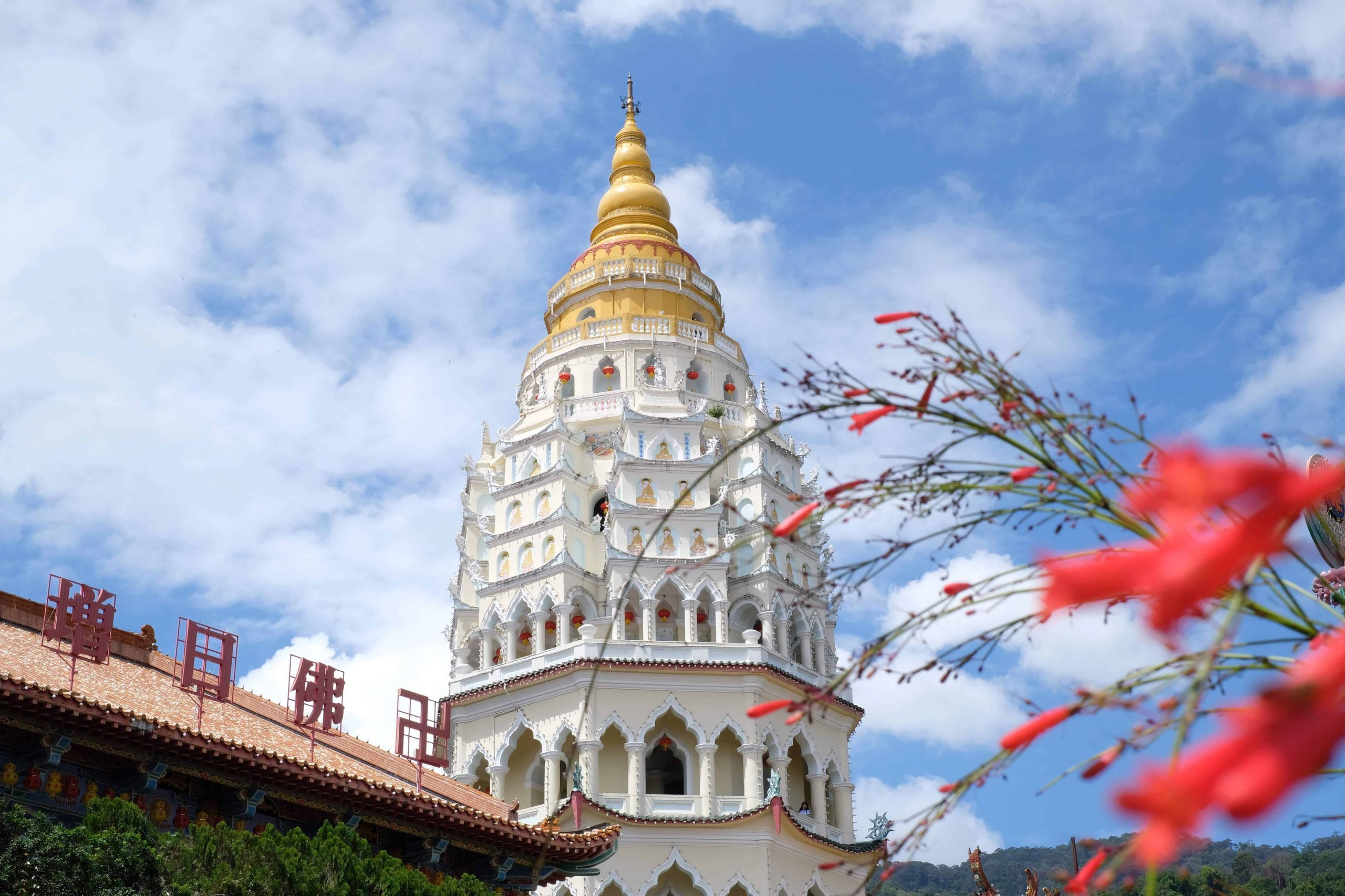 The stunning Kek Lok Si Temple in Ayer Itam sits majestically on top of a hill and is the largest Buddhist temple in Malaysia. The entire complex of temples was built over a period from 1890 to 1930 and you can spend a few hours exploring the prayer halls, pagodas and bell towers. The main draw is the tall bronze statue of Guan Yin the Goddess of Mercy (over 100 ft tall), and also the striking seven-storey Pagoda of Rama VI with 10,000 alabaster and bronze statues of Buddha.
Another amazing temple is the Thai-style Reclining Buddha Temple (Wat Chayamangkalaram) located at Burma Road in Pulau Tikus, home to a massive 180 foot beautifully gold-plated reclining Buddha. See the decorations which include intricate mosaic dragons, small Buddha statues and murals depicting various events in Buddha's life. Wander behind the Reclining Buddha to see urns containing ashes of the departed, together with photos of the deceased.
9. ENJOY NATURE AT ITS BEST AT the Tropical Spice Garden
Owned and operated by a family who are passionate about all things nature, the beautiful Tropical Spice Garden is located in Teluk Bahang and features over 8 acres of landscaped award-winning gardens and more than 500 varieties of flora and fauna.
Get an audio tour or live tour with an experienced nature guide to bring you around the gardens. Or join in the many organised activities such as cooking classes, yoga and bird-watching. Kids will love going tadpole-fishing in the streams and sitting on the giant swings. Complete your visit by relaxing and having a meal at the breezy outdoor cafe overlooking the Straits of Malacca.
10. See pretty Butterflies at Entopia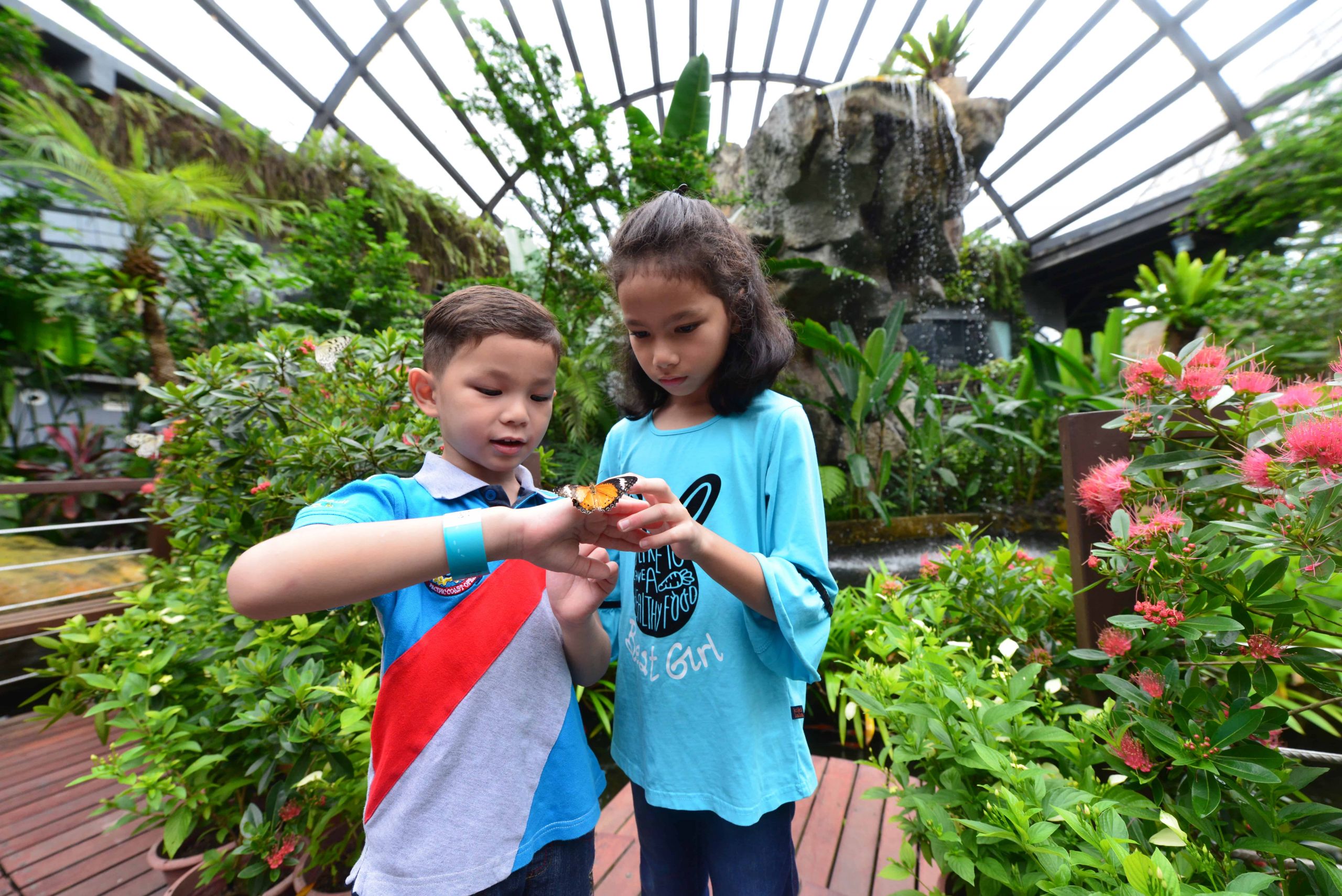 Founded in 1986 as the Penang Butterfly Farm, and now known as Entopia, this is a must-visit for families and nature-lovers alike.
Entopia is a safe home to over 15,000 free-flying butterflies, an exciting assortment of insects and reptiles, as well as more than 200 species of flora.
Besides being a place for butterfly lovers to be surrounded by these beautiful fluttering creatures, Entopia is also  a conservation, education, and research centre and is involved in breeding programs and efforts to increase awareness on rainforest conservation issues and butterfly habitats.
11. get your thrill on at the World's Longest Water-Slide at Escape Theme Park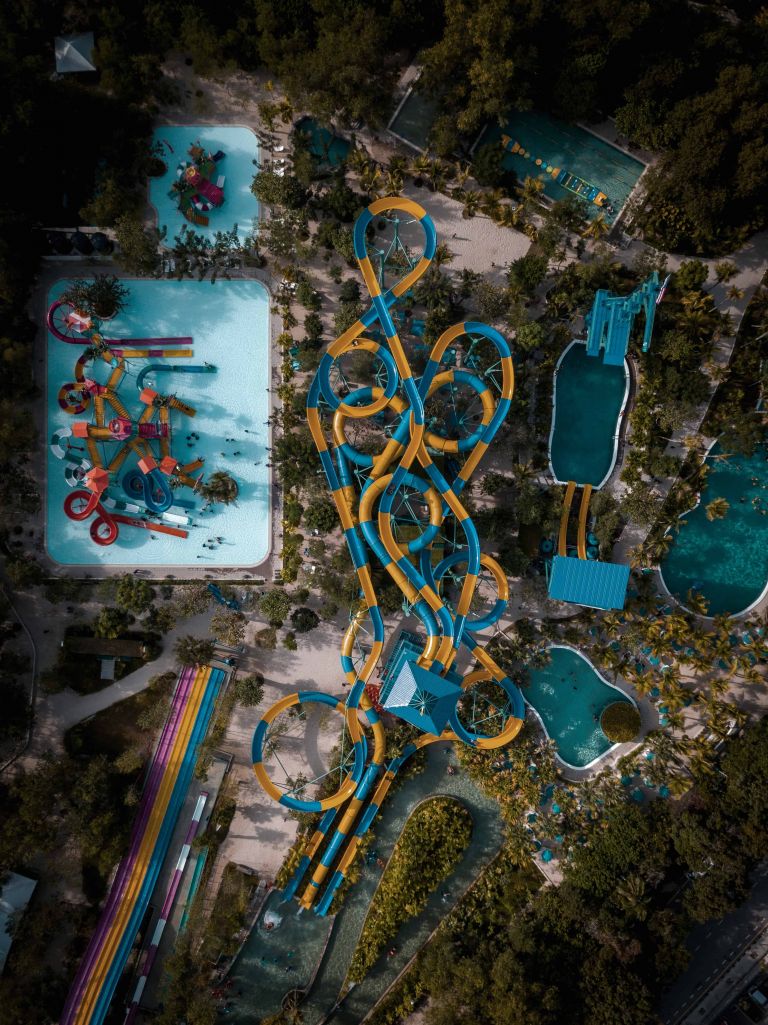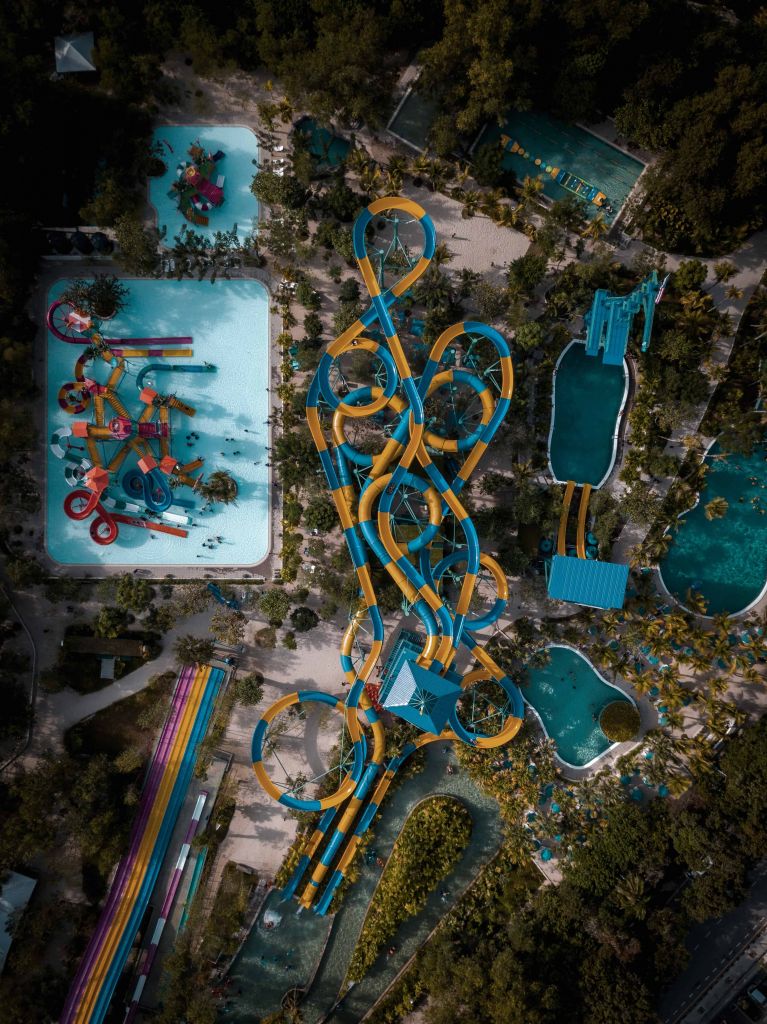 Come spend a fun-packed day at ESCAPE Theme Park in Teluk Bahang, just a 30 minute drive from Georgetown. The theme park holds the Guinness World Record of having the Longest Tube Water Slide in the world (the ride takes a hair-rising adrenaline-pumping 4 minutes !) and has around 40 thrilling activities like zip lines, trapeze, water slides, obstacle courses and many more. Prepare to get wet and wild as you explore the 22-acre theme park set amidst Malaysia's beautiful rainforest.
12. enjoy penang's green lung – the Botanical Gardens and Youth Park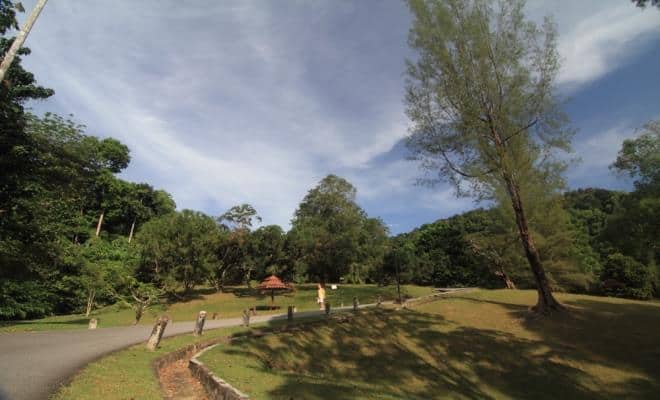 Serving as Penang's 'green lung' is the Botanical Gardens and Youth Park.
Penang's Botanical Garden was established by the British in 1884 and is a popular spot for locals and tourists alike to take in some fresh air and exercise or just to wander around appreciating the surrounding flora and fauna.
With over 29 acres of prime evergreen tropical rainforest, it is home to 10,000 species of plants, anteaters, turtles, butterflies, lutong, and many monkeys ! (Beware of the monkeys who may come for your food !). Take a train ride around the Gardens or try a hike up to Penang Hill.
The Youth Park is walking distance from the Botanical Gardens and is a great place if you have kids. Let them explore the the many outdoor activities that include various playgrounds, a football field, running track, outdoor gym and exercise sessions, outdoor chess, water play areas,  skate-boarding park and hiking trails.

Let's get back to living life to the fullest!