With so many of us these days being k-drama fans,  it's no surprise that South Korea has become an immensely popular holiday destinations. Fans from all over the world have diligently searched for the locations where their favourite dramas were filmed just to relive a moment of an episode. If we were given a chance to visit the beautiful country of South Korea, we too would definitely be on the lookout to visit the most-loved k-drama locations.
We've come up with a list of must visit k-drama locations that will sure to flood your memories with some of the most popular moments from Crash Landing On You, Squid Game or Itaewon Class.
BEST K-DRAMA LOCATIONS TO SPICE UP YOUR SOUTH KOREA ITINERARY
Jeju Island
Located in the south of the Korean Peninsula, beautiful Jeju Island is the largest island in Korea and all-time favourite for k-drama locations. You can get there via plane which takes over an hour from Seoul, or a more budget-friendly but longer ferry ride.
Once there, you will see why the island is touted as "The Hawaii of South Korea", its cool and temperate climate making it a haven for lovers of outdoor activities.
Popularly known as the country's capital of theme parks and offbeat tourist attractions, Jeju Island's physical beauty is one that takes your breath away – from lush green forests and volcanic peaks, to crashing waves beating against majestic cliffs.
It's no wonder that the island is an evergreen favourite for k-drama locations, with so many of the most popular dramas filmed on this island. Among the popular k-series that were filmed here are Our Blues, Something In The Rain, The Legend of the Blue Sea, Secret Garden and Boys over Flowers.
Depending on the activities and sights you've got planned, some of the best times to visit Jeju are:
Spring for cherry blossom season (early to mid-April)
Summer for sunny days perfect for hiking; however, it's also the wettest season (June to August)
Fall for spectacular autumn foliage (October)
Korean Demilitarized Zone (DMZ)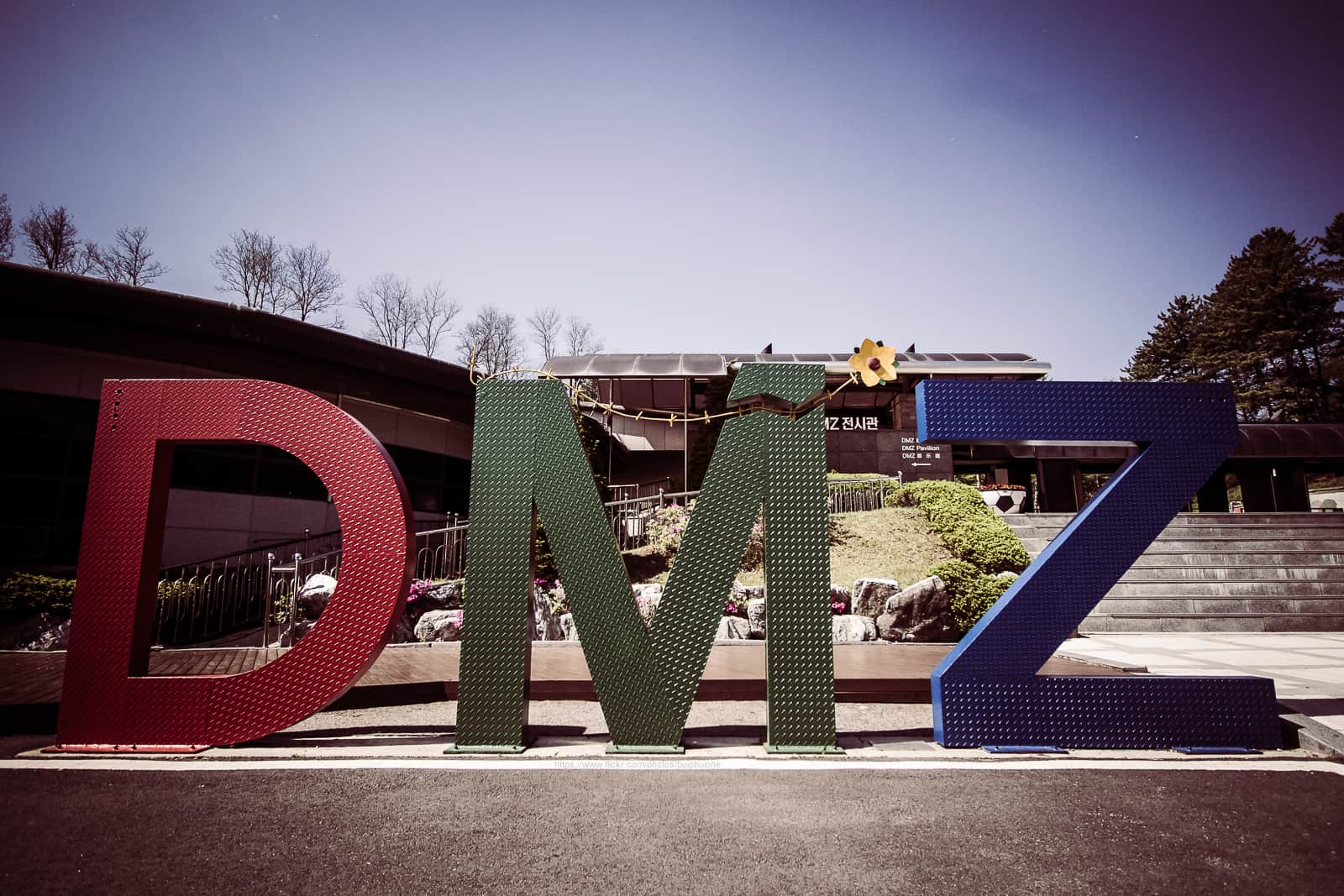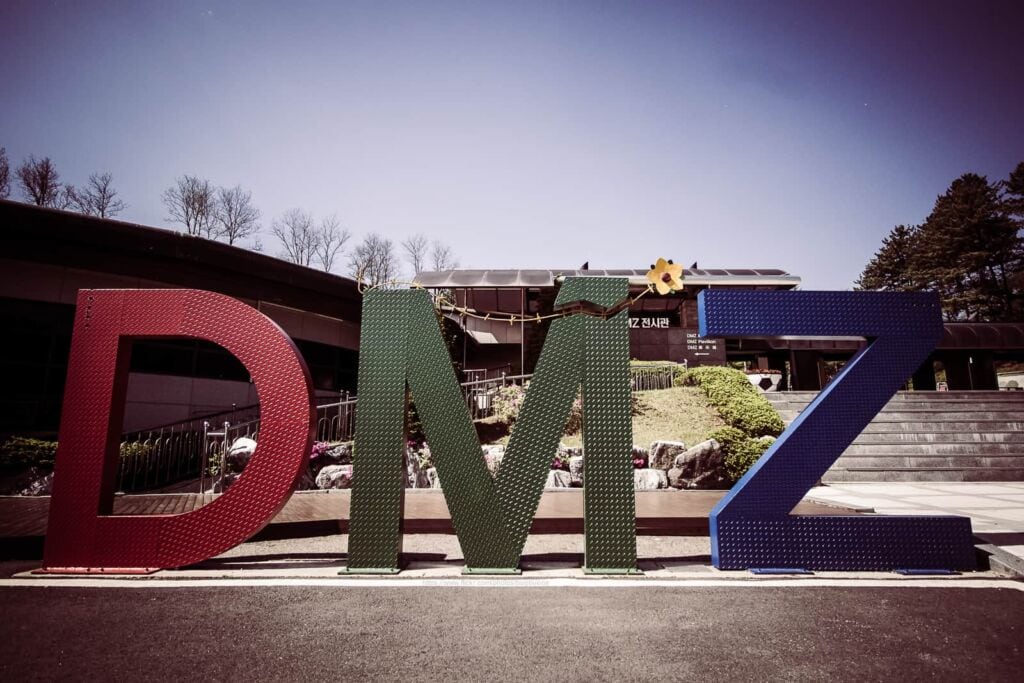 Many people are super-curious and fascinated by what is hailed as "The World's Most Secretive Country" – North Korea.
This spills over to the raging popularity of shows which are set in or reference North Korea which include mega-hits Crash Landing On You, Squid Game and Money Heist : Korea – Joint Economic Area. Hollywood is not one to be left out either – with a slew of documentaries and movies about North Korea including the controversial The Interview (2014).
Satisfy your curiosity by making a trip to no-man's land – the Korean Demilitarized Zone or DMZ. Only 30 miles ( 48km ) north of Seoul, DMZ refers to the buffer zone between the two Koreas, and the only way you can visit is via a tour.
During this often sold-out tour, you will learn the intriguing history of the Korean War, visit underground tunnels that served as hide-outs, see real war tanks and climb an observatory tower to catch a glimpse of life in North Korea.
You also won't want to miss out on visiting the JSA (Joint Security Area), the only zone in the DMZ where you can see North and South Korean forces facing each other – you can even sense and feel the palpable tension there.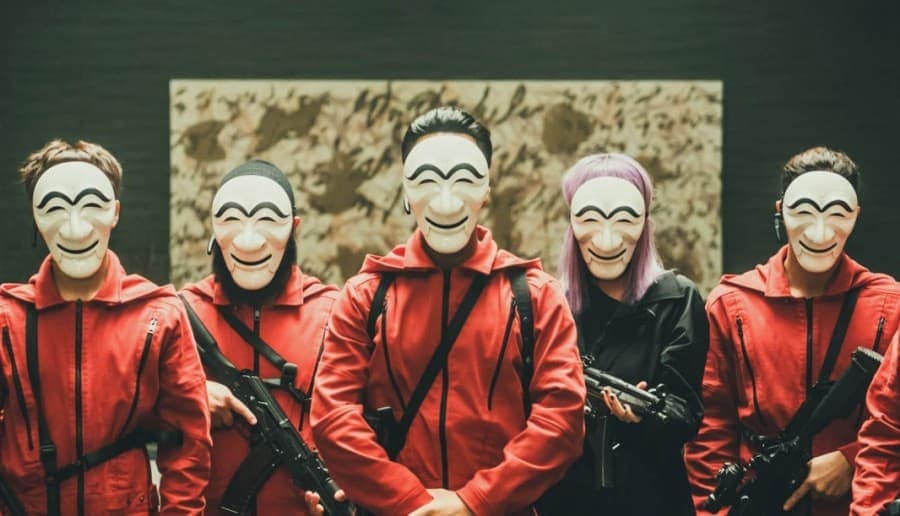 Money Heist : Korea – Joint Economic Area is a Korean remake of the Spanish Netflix hit drama Money Heist, and follows eight robbers as they stage a spectacular heist at a mint situated in the Joint Economic Area – a fictional unified zone between North and South Korea. | Credit : Netflix Korea
Hantangang River Geopark – Hantangang Sky Bridge and Bidulginang Waterfalls
Die-hard k-fans will surely recognize the iconic Hantangang Sky Bridge, popular for k-drama locations. The bridge is one of the attractions of the Hantangang River Geopark in Pocheon, Gyeonggi Province, located around 60 km from Seoul. The bridge opened on 13 May 2018 and is a 200m long sky walk built 50m above ground across the Hantan River Gorge and can take up to 1,500 people at one time.
The green serenity of the landscape makes it the perfect place to capture soul-searing and endearing moments, found in hits Crash Landing On You and What's Wrong With Secretary Kim?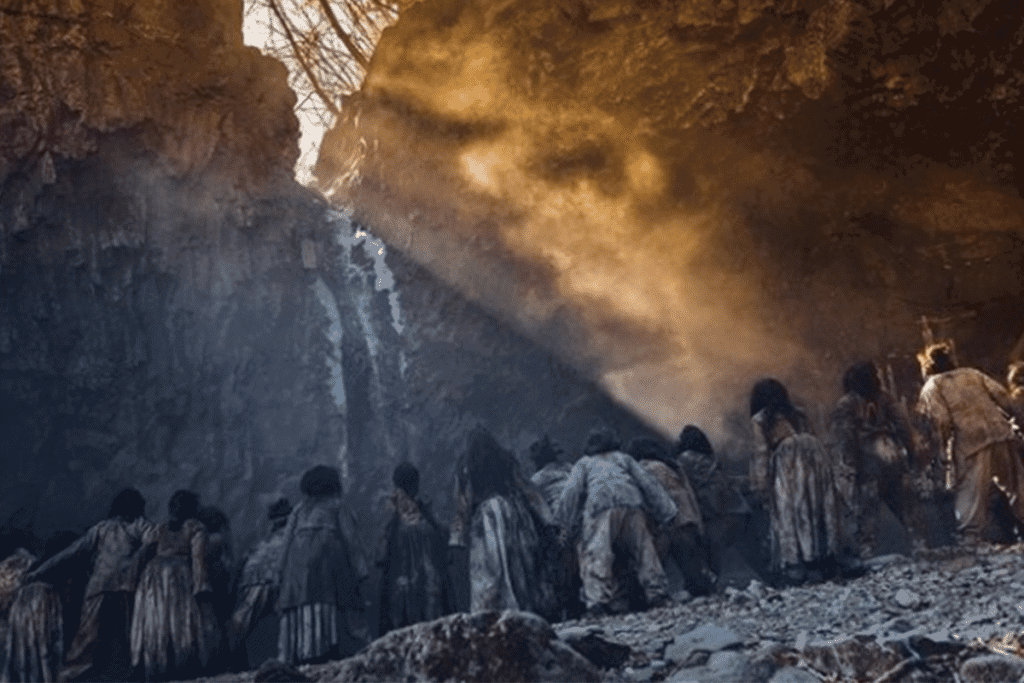 Another must-visit attraction of the Hantangang River Geopark is the Bidulginang Waterfalls, also known as Bidulginang Pokpo Falls.
One of the most mysterious and enigmatic k-drama locations, you can see it featured in historical dramas like Netflix's Kingdom, MBC's Queen Seondeok, KBS 2's The Slave Hunters, and movies War of the Arrows and The Tiger.
It owes its unique landscape to volcanoes that erupted around the Hantangang River a long time ago. Hundreds of pigeons built houses and lived in this pocket-like formation, hence it was named Bidulginang, bidulgi meaning pigeon in Korean.
Pro Tip : For hiking lovers, the trail that gets you to Bidulginangpokpo Falls is the Byeorut-gil trail. The 6.2km trip (one-way) will take you approximately an hour and a half to complete. You'll start at Busocheon Gorge and end off at the waterfall. The geopark has 10 trails with distances ranging from 4.7km to approximately 28km.
Yongin Daejanggeum Park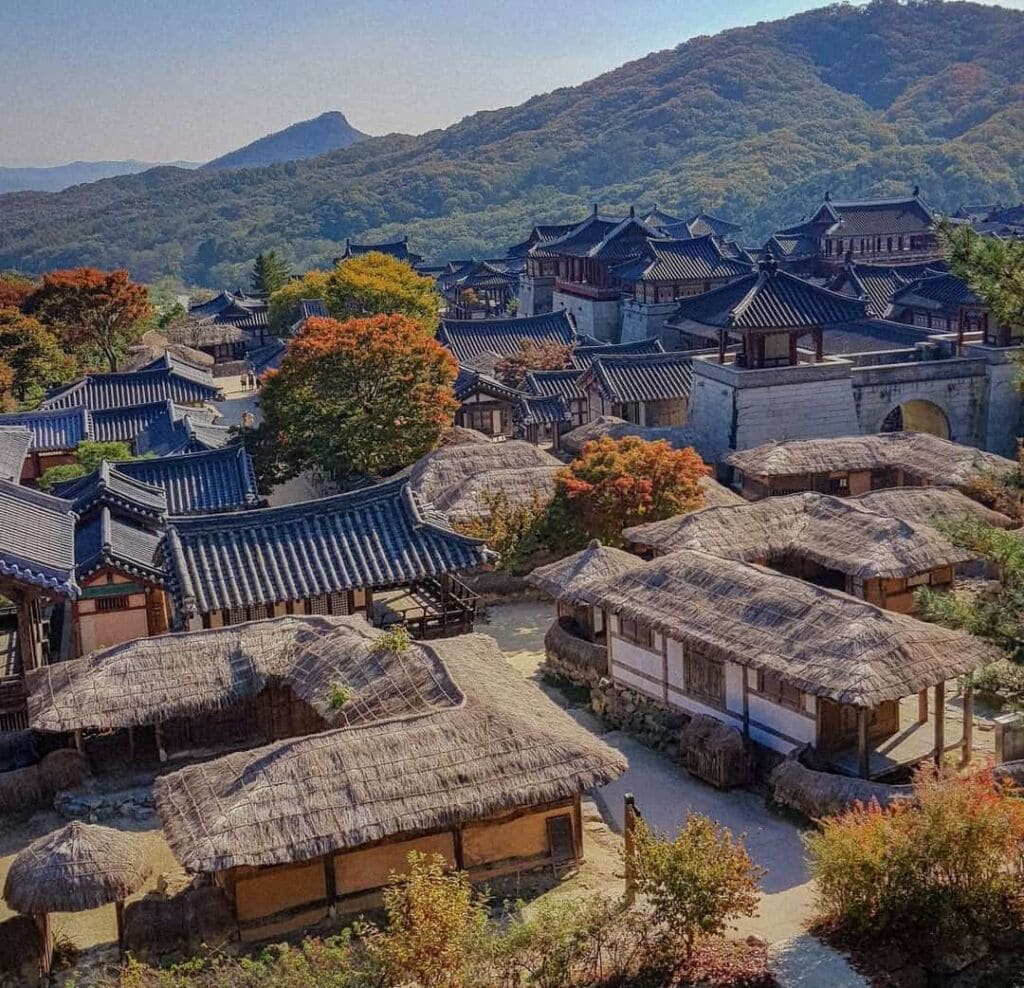 This one is for the eternal fans of historical k-dramas – you know who you are! Shows like The King: Eternal Monarch, Kingdom, A Korean Odyssey, The King's Affection, The Moon That Embraces The Sun and Hotel Del Luna just to name a few all have something in common – they were filmed at Yongin Daejanggeum Park, the largest historical film set in South Korea, owned by Munhwa Broadcasting Corporation (MBC).
With reconstructions of historical buildings from the Samham until the Joseon period, and the surroundings built to portray life of historic Korea, walking around the park in a hanbok will surely make you feel like you've taken a journey back in time. You also may just be lucky enough to witness a k-drama being filmed in front of your eyes.
Relive historic Korea (and get your fill of IG-worthy k-drama locations!) by joining a day tour from Seoul which will take you to the Yongin Daejanggeum Park followed by a visit to the Korean Folk Village, where you can experience traditional life from centuries ago and visit Joseon-era homes and workshops.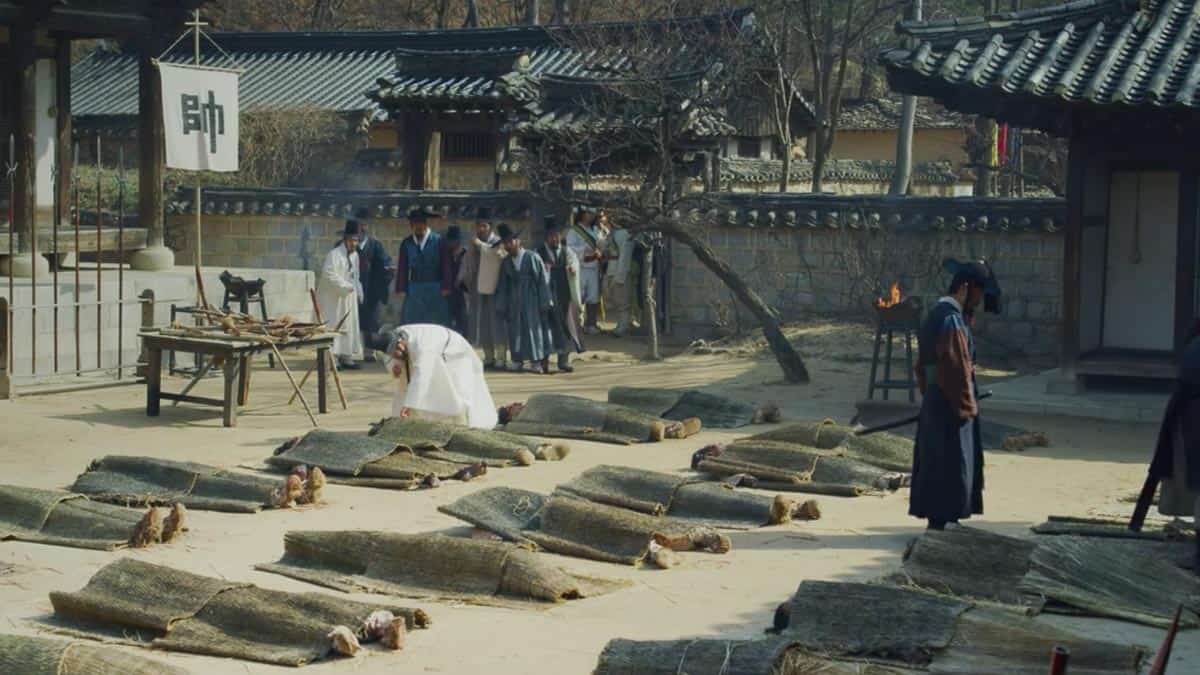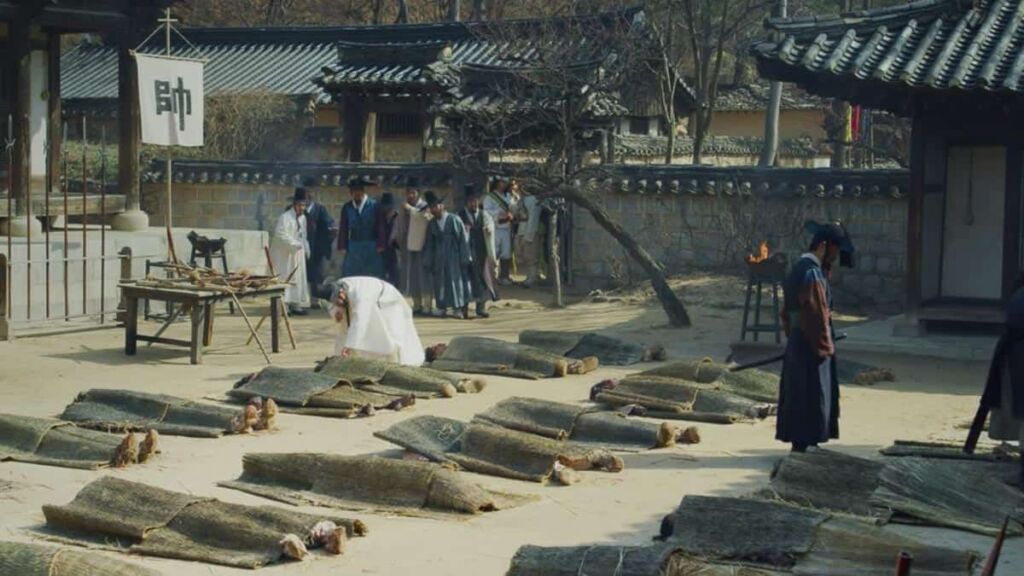 note-worthy K-drama spots in downtown Seoul
Itaewon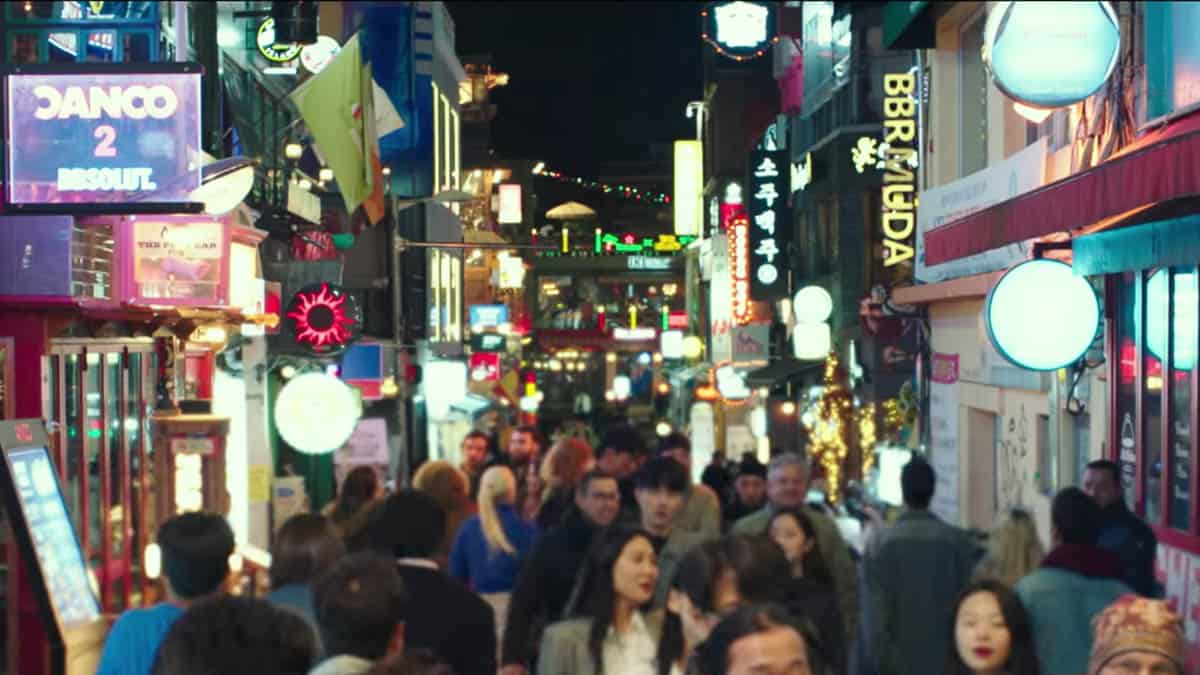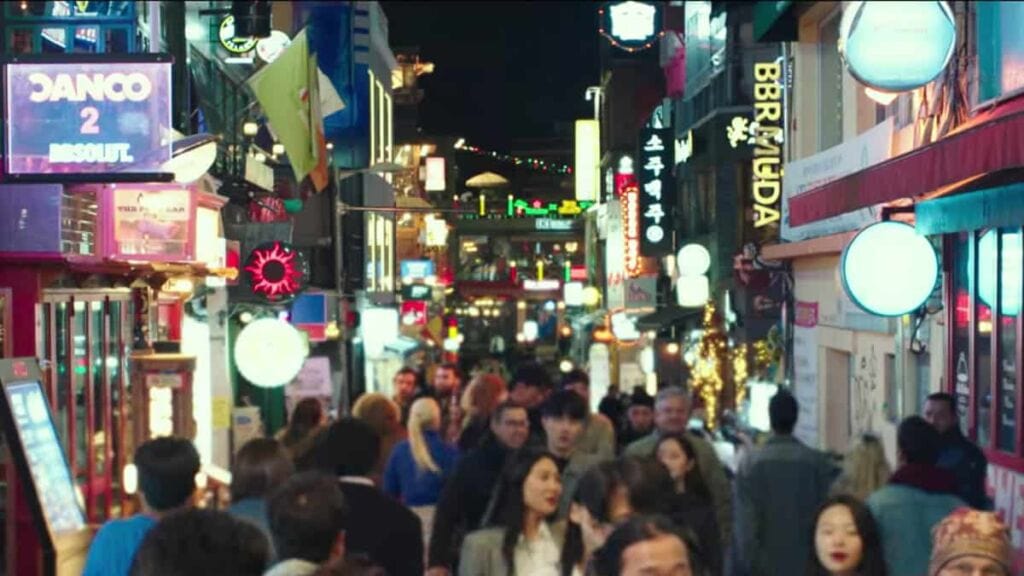 Fans of the 2020 hit Itaewon Class will surely want to make a trip to Itaewon, to see where the show featuring Korean heart-throb Park Seo-Joon was mostly filmed.
Once seedy, the now vibrant neighbourhood is just as lively and diverse as the show depicts it to be, and it is known as a "Western Town" with many people speaking English there. Itaewon comes alive at night, when you can explore and experience the buzzing streets.
Live out your inner Itaewon Class spirit by having rooftop cocktails at Oriole and The Finest – which looks out upon Mt Namsan and the iconic N Seoul Tower –  these were both k-drama locations for the show.
Han River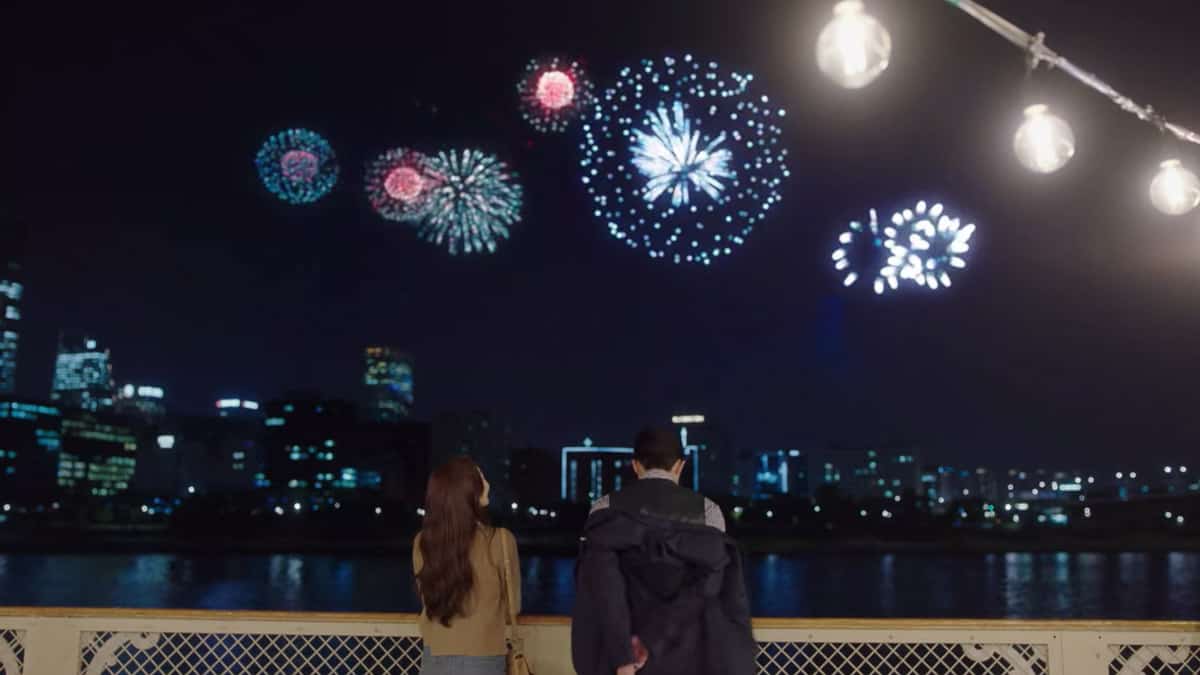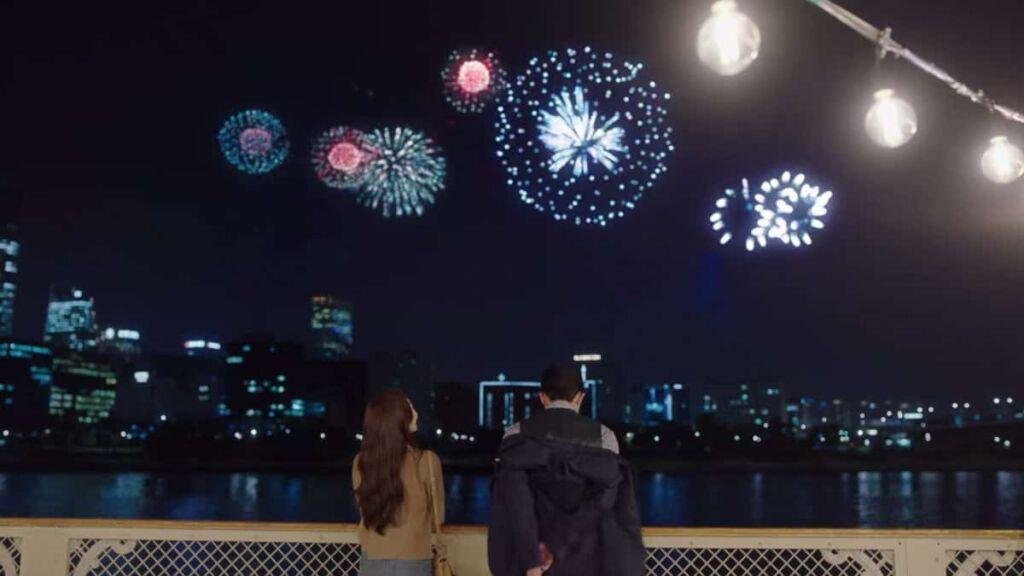 You get bang for your buck on the Eland Han River Cruise.
Not only do you get to see the vibrant Seoul city at night, the hour-long cruise down the Han River also features a stunning firework display PLUS it makes for the most perfect romantic date night.
Ssangmun-dong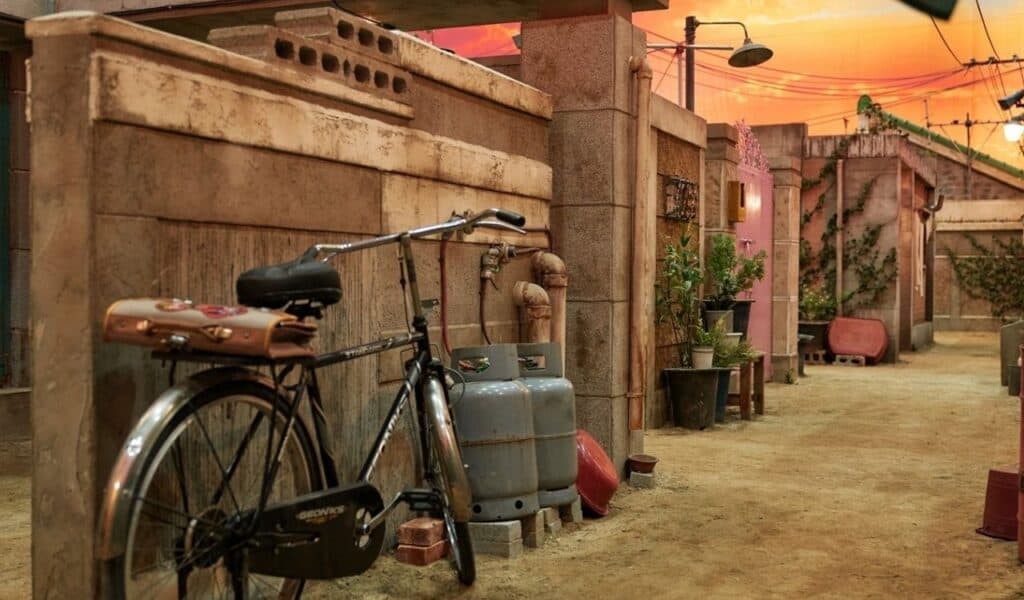 In the monster-hit Squid Game, the terrifying small neighbourhood set-up in the Gganbu episode is likened to Ssangmun-dong, a district of Dobong-gu in Seoul. Ssangmun-dong is also where the protagonist Gi-hun comes from, and the seafood shop of Sang-woo's mother is also located in the Baekwoon traditional market.
A tourism hotspot, visit the many snack bars for some classic Korean street food like tteokbokki and Korean fried chicken. Try the brand Kkanbu Chicken, a popular brand easily found anywhere in Seoul.
inspired To visit your fave k-drama locations in south korea ?
You may also be interested in: