India is a truly magnificent country and often tops the list of the most popular tourist destinations in the world. It's easy to see why. The many reasons to make an India trip include delicious spicy food, the world's most famous building (Taj Mahal, of course) and the beautiful chaos of Indian cities. Get to know the country's soul through the spiritual energy found in temples, natural wonders, life-changing railway journeys and much more!
Like many places around the world, any article on the beauty of India travel will not do the country justice. India is best experienced in person. Moreover, current India travel restrictions and requirements make it easy to enter the country. International travellers do not need to quarantine or take an on-arrival Covid-19 test.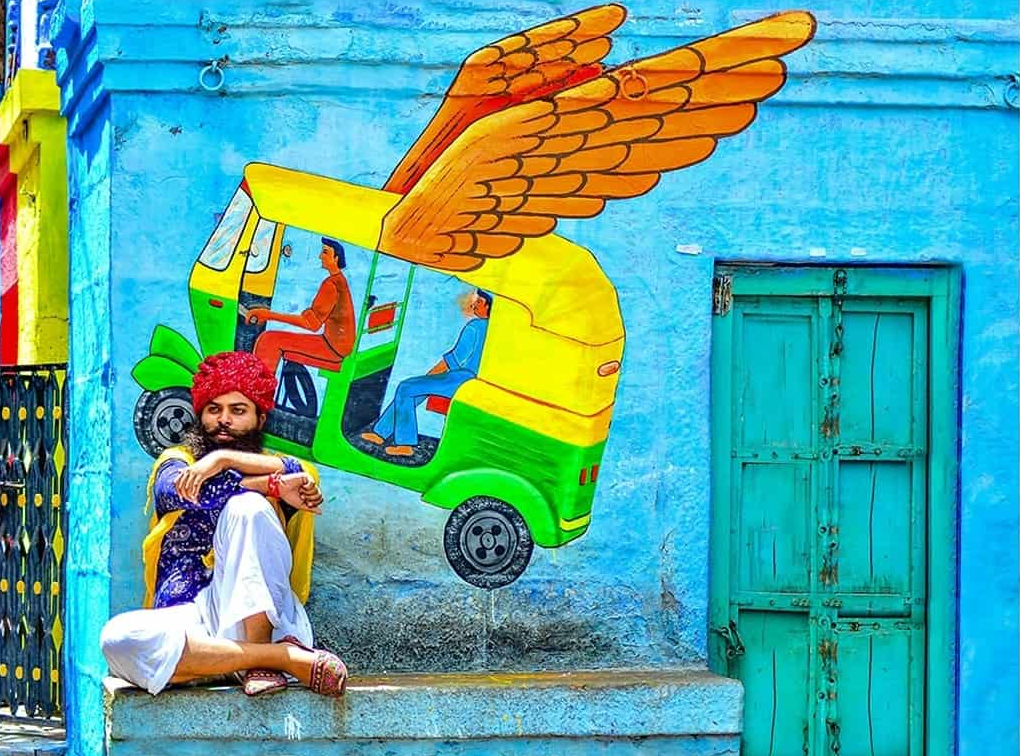 This is what you need to travel to India:
Submit a self-declaration form on Air Suvidha before your flight.
Upload a negative Covid-19 PCR report (conducted 72 hours before your India trip) or present a full primary Covid-19 vaccination certificate.
Insta-worthy places seem to be the new face of travel, and India is full of jaw-dropping beautiful bucket-list destinations. This article highlights the areas that will instantly blow up your Instagram, not to mention your followers' minds.
7 Insta-worthy Things To Do On an India Trip
1. Visit the Taj Mahal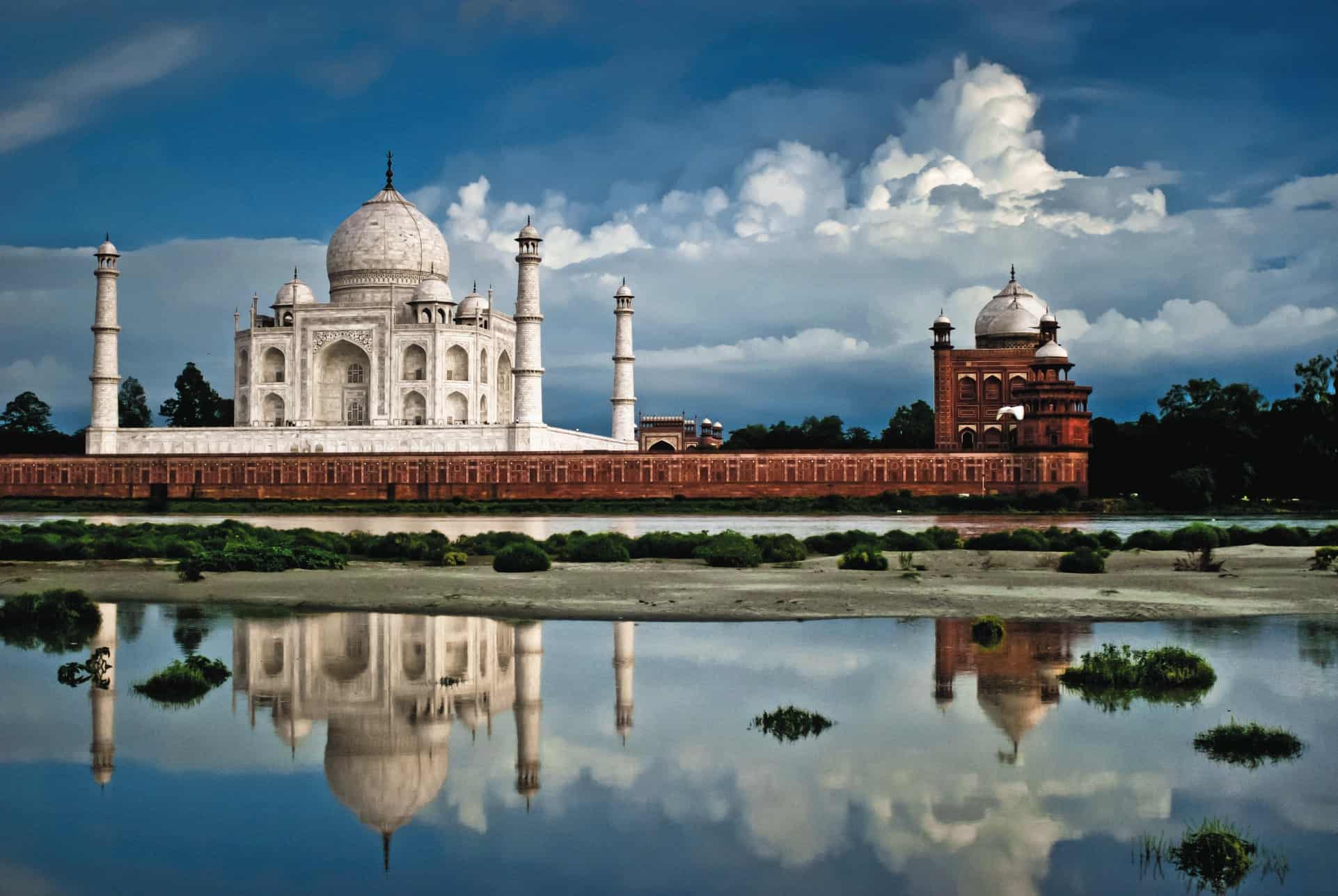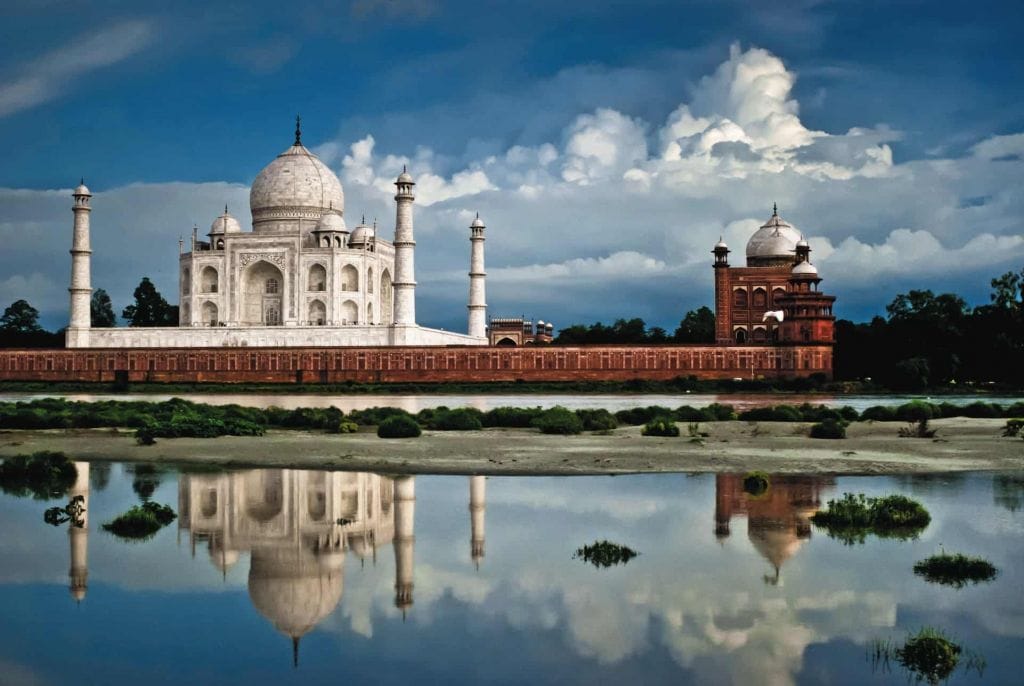 The most prominent monument in India? We all know this. The Taj Mahal has always stood as India's timeless and sublime symbol of love. Mughal emperor Shah Jahan, the creator of the Taj Mahal, is supposed to have said the Taj Mahal makes "the sun and the moon shed tears from their eyes". India's Nobel Laureate Rabindranath Tagore described it as a "teardrop on the cheek of eternity."
The Taj Mahal is one of the Seven Wonders of the World and a UNESCO World Heritage Site. It is every photographer's dream, and you must go early (6:30 am or earlier) to beat the crowd if you want that perfect shot. A local guide should be able to point you to the best places to take pictures.
Most people know that the Taj Mahal was for the emperor's wife, Mumtaz Mahal, but few know that Mumtaz Mahal died giving birth to their 14th child. The Taj Mahal was constructed to reflect the sky, with the monument's white marble changing colours throughout the day. In the morning, it can appear pinkish. At noon, the Taj Mahal is usually milky white, while it turns a sparkling gold at sunset.
2. Take in the tea gardens of Munnar and the backwaters of Kerala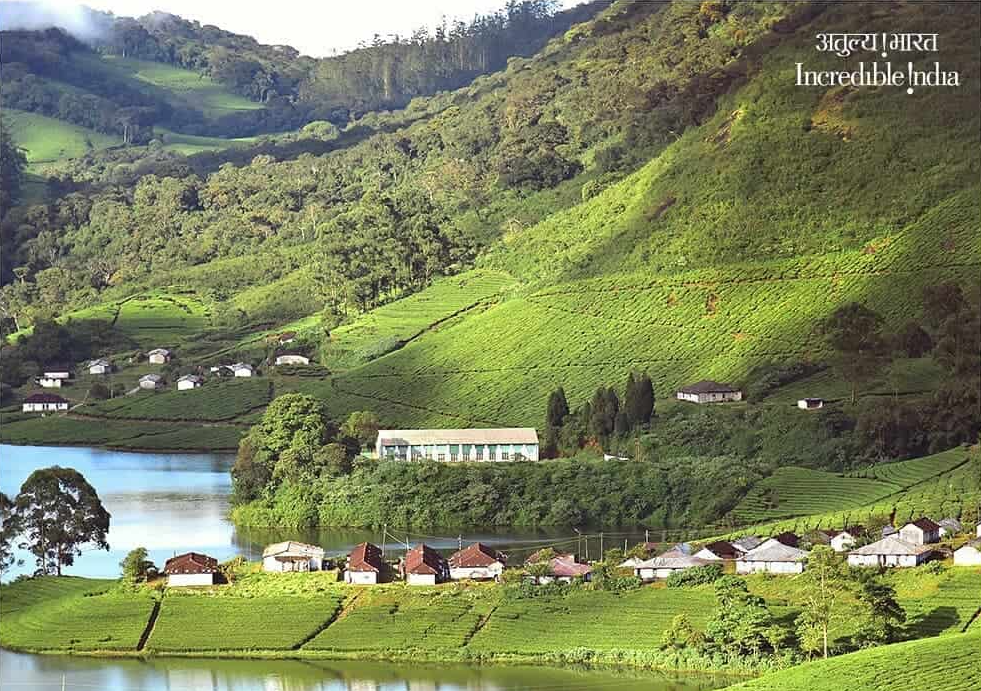 The tea gardens of Munnar are pretty famous on Instagram. Many adore the captivating landscape of the hill station in Kerala. If you look close enough, you will see the destinations featured in the award-winning movie Life of Pi. Munnar draws tea lovers, nature enthusiasts and photographers from around the world. Try to capture the serene and peaceful atmosphere in your shot, and don't forget to buy some tea.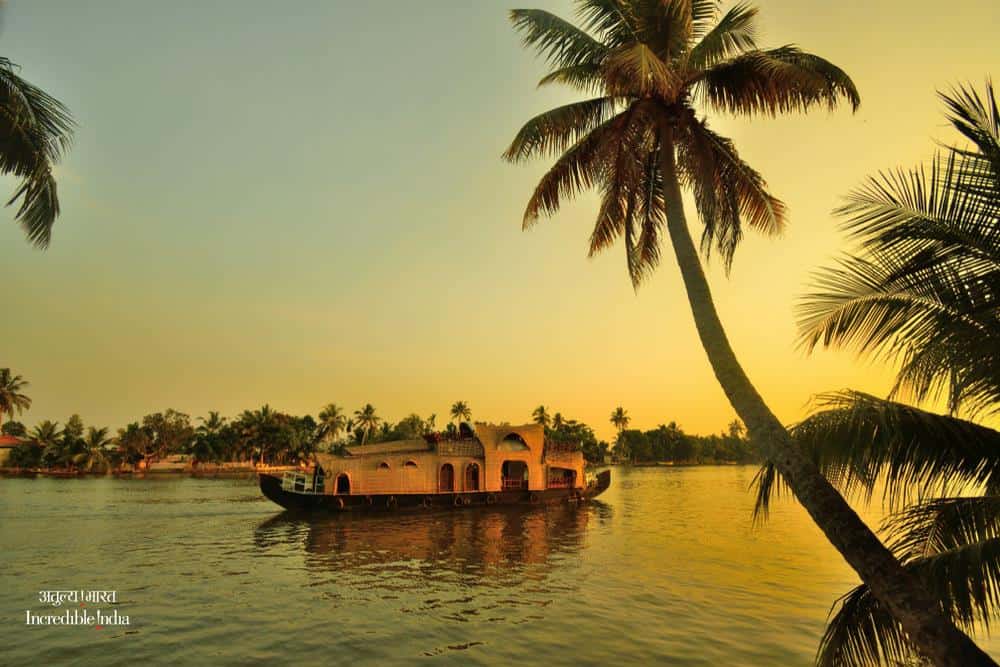 Kerala's backwaters promise Insta-worthy sceneries. Get away from India's crowds and relax in your own space, maybe with a cold beer for several hours—or overnight if you spend a few days here. The best way to capture the beauty of Kerala's backwater is to hire a houseboat in Alleppey. Expect the world to slow down as you gaze at countless palm trees, abundant birdlife, children shouting "Hello! Hello!" from the river bank and maybe, even a floating supermarket.
3. Visit the Nahargarh Fort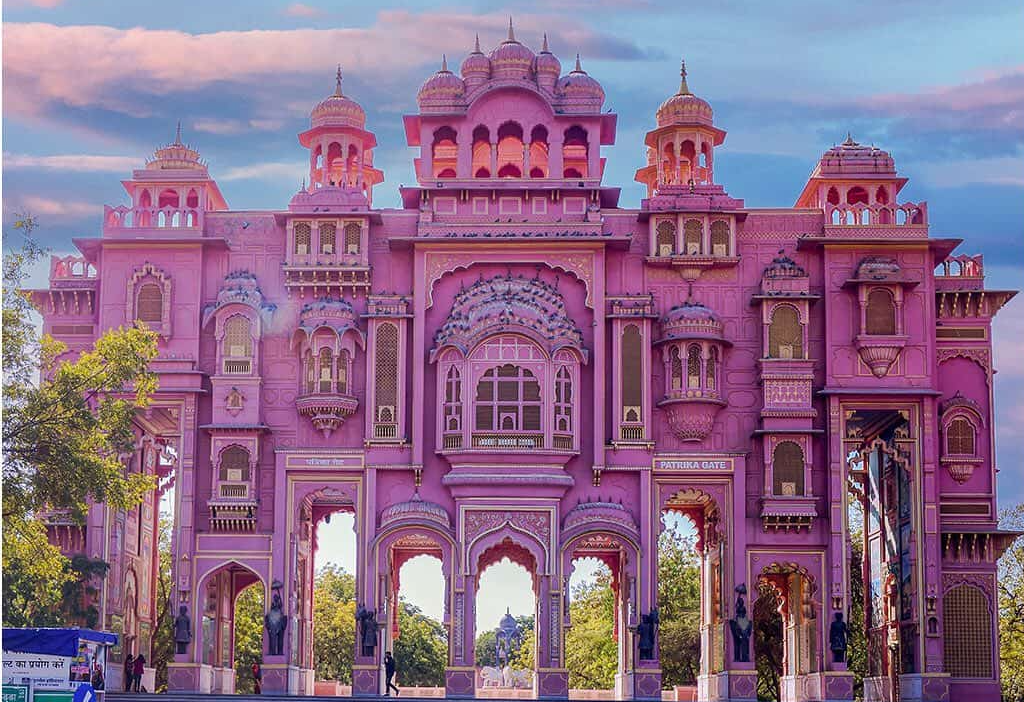 Have you heard of the Pink City in India? Jaipur, where every building within the walled historic centre is painted terracotta pink. The Pink City is among the best places to visit in India. You will find many Insta-worthy attractions starting with the Nahargarh Fort.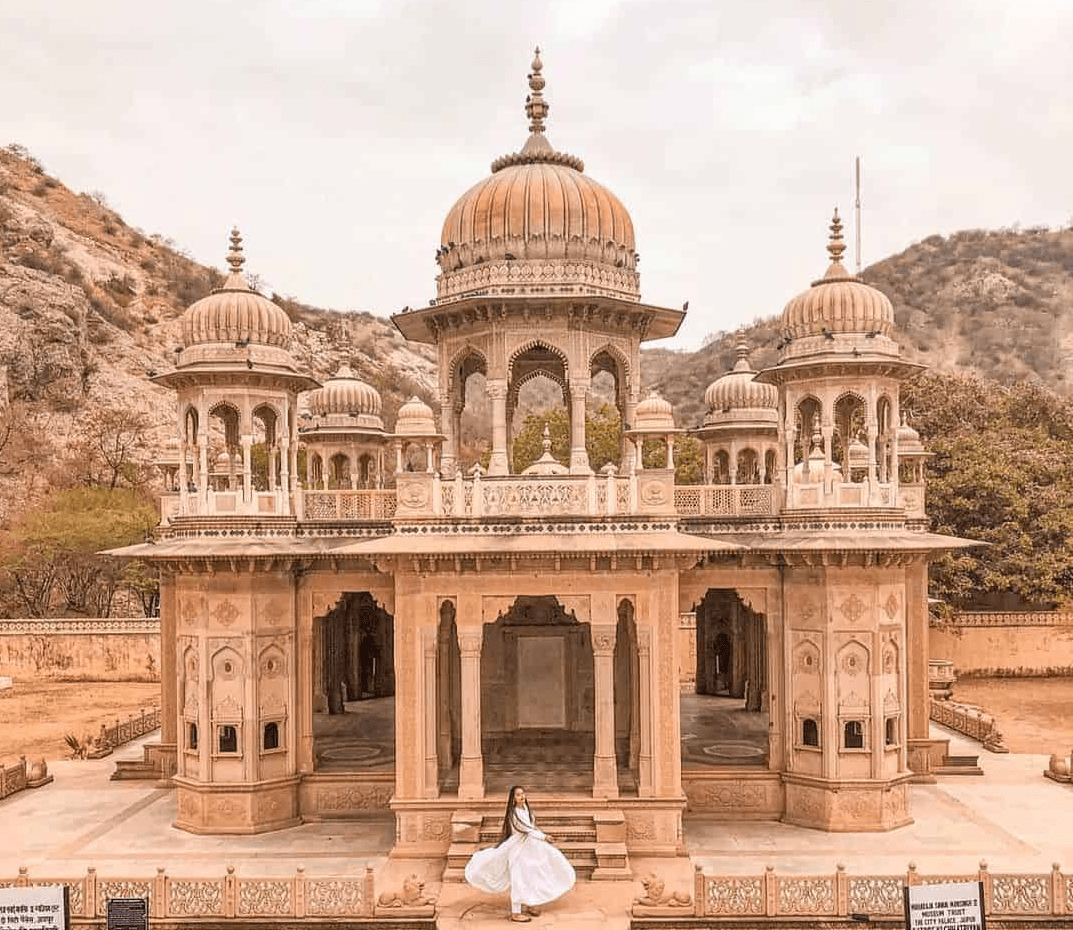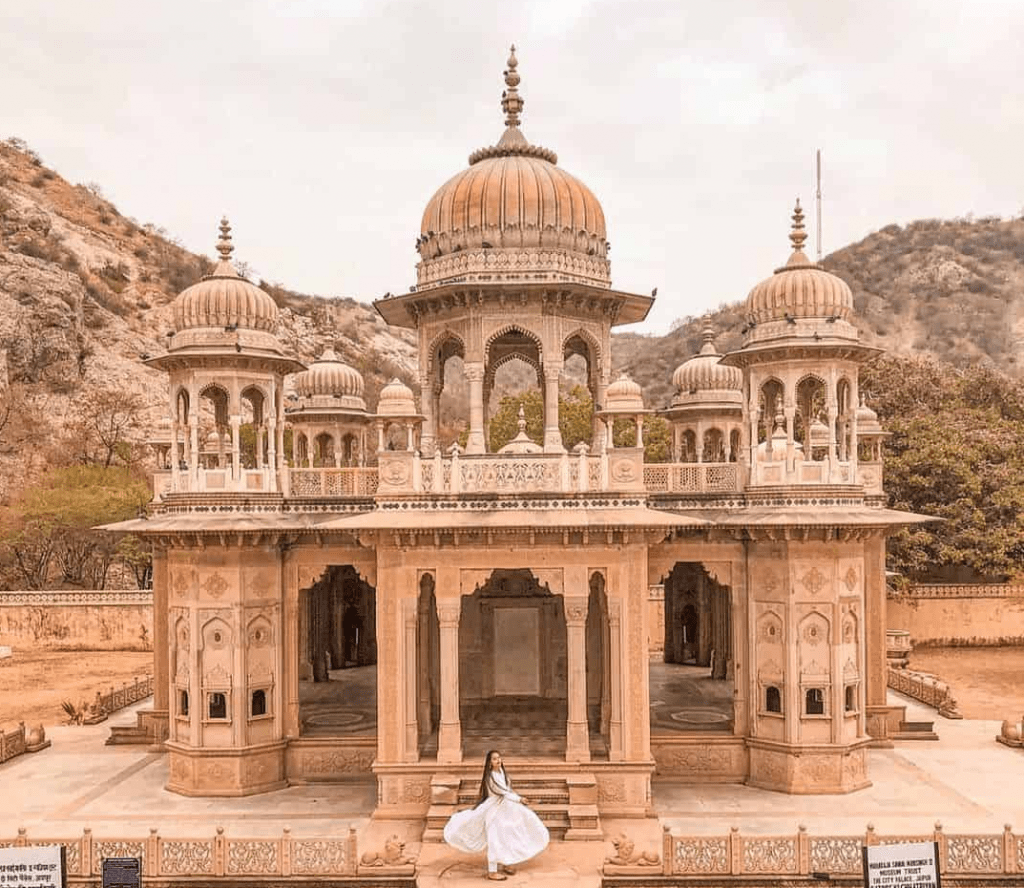 With its gorgeous architecture, the majestic Nahargarh Fort is a splendid place for photos. On the inside, there are stunning frescoes to appreciate. You'll find a great panoramic view of the Pink City outside. Go in the evening for a shot of Jaipur with lights. When hungry, head to the open-air restaurant within the fort's premises, which is said to offer superb Indian cuisine.
4. Admire the Jal Mahal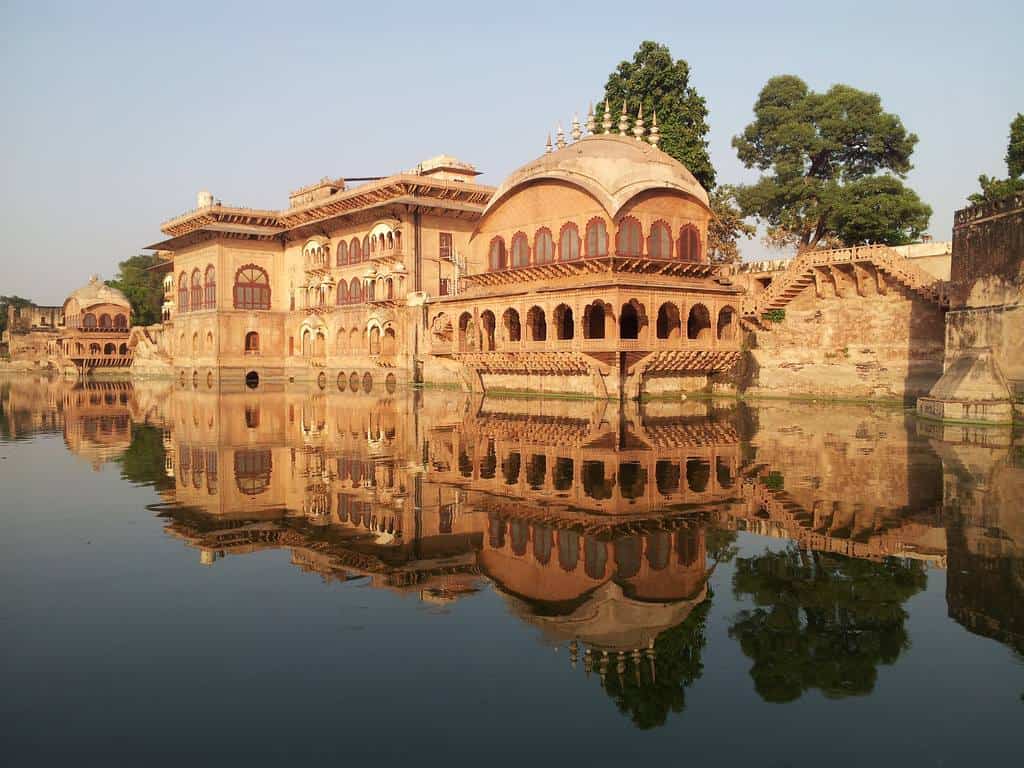 While still in Jaipur, make your way to the Jal Mahal. Jal Mahal means "water palace", located in the middle of Man Sagar Lake, about 4 km north of the Pink City. This charming, low-rise palace is said to be Jaipur's most photographed monument. Again, you may want to go in the evening for a shot of the sun-lit palace against the lake's dark waters. Visitors are not allowed inside, but you can admire this beautiful heritage structure from the shore.
5. Go to the Blue City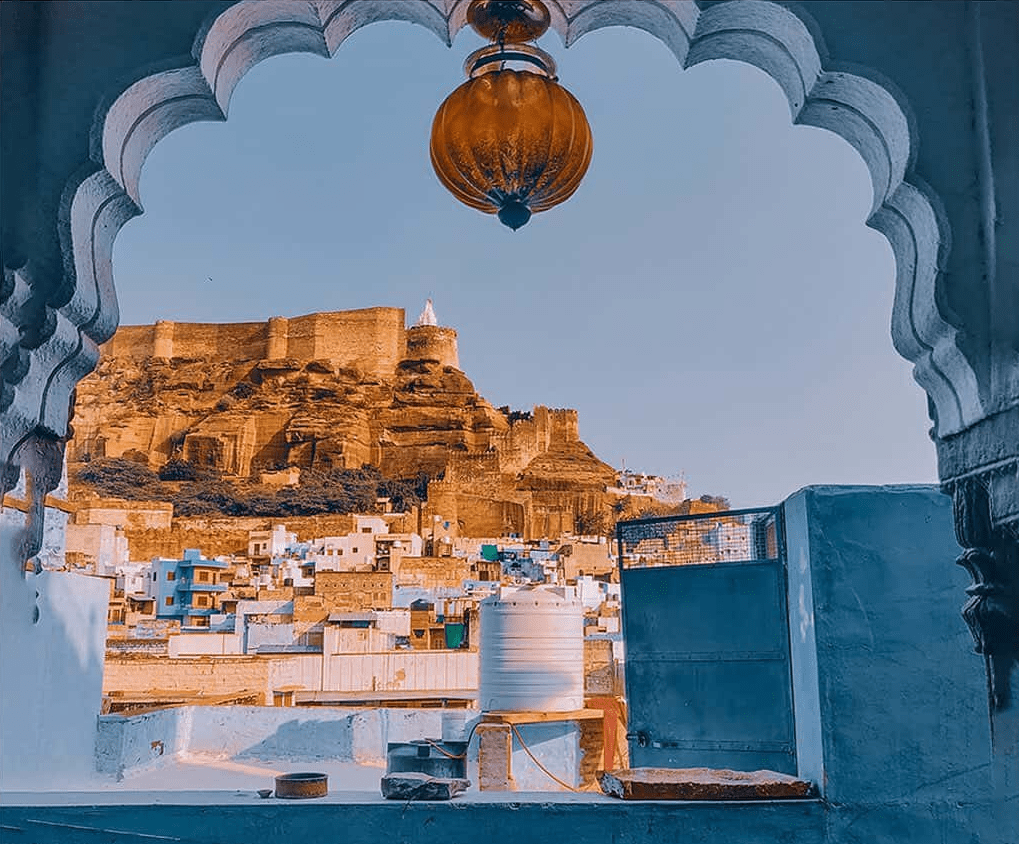 Rajasthan, Jodhpur is a city painted in Brahmin-blue that is a treat for the eyes and the lens. (Chefchaouen, northwest of Morocco, is also known for its blue-washed buildings.) This Blue City has earned its place among the best places to visit in India.
Not all buildings in Jodhpur are painted blue, just the parts within the Old City, so you want to find a place to stay near this area. Like many other Indian cities, it is an architectural masterpiece with chaotic winding streets and shops selling everything imaginable. Consider hiring a local guide to help you get around and find the best blue landmarks in Jodhpur.
6. Kick back on Goa's beaches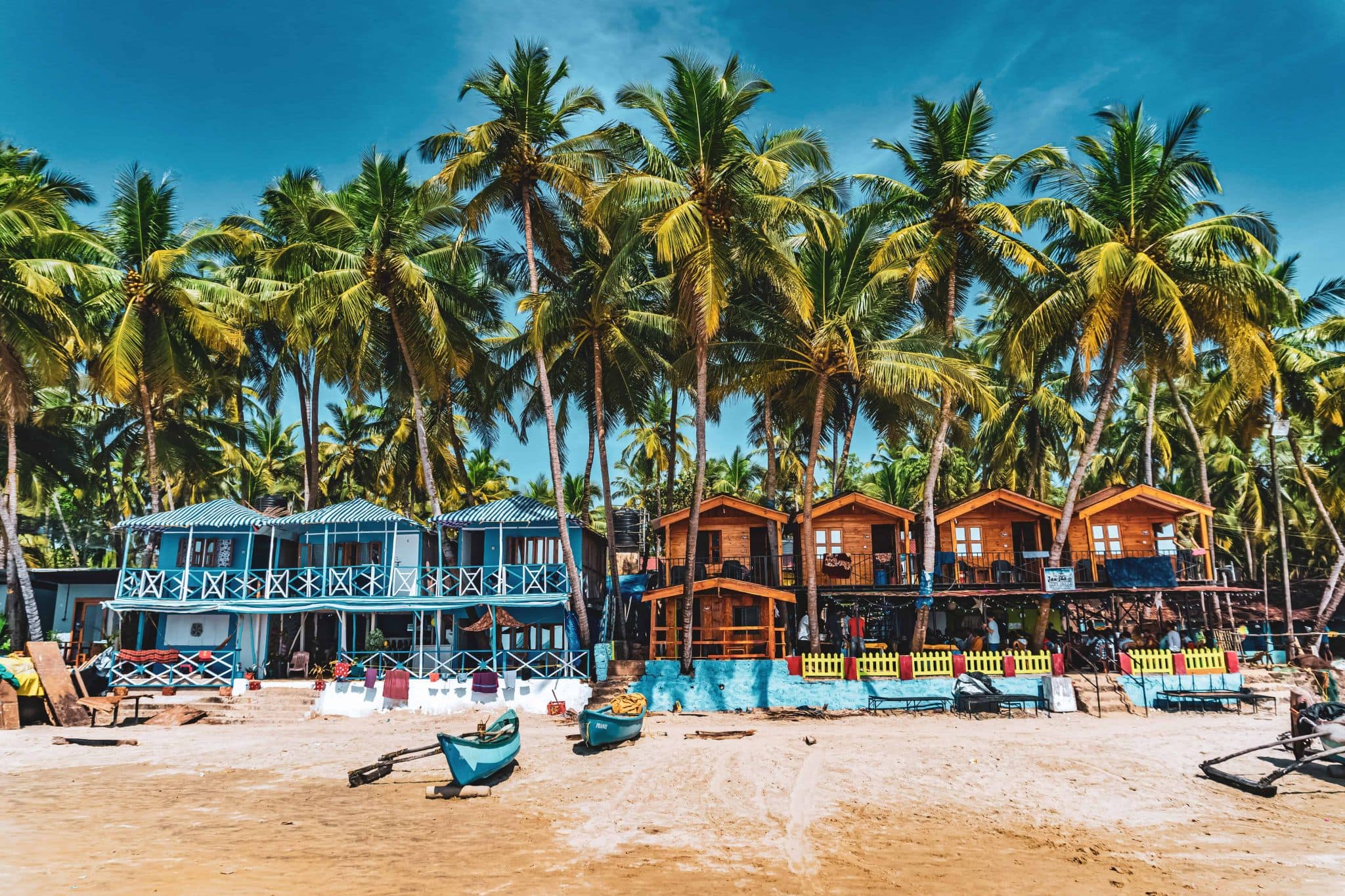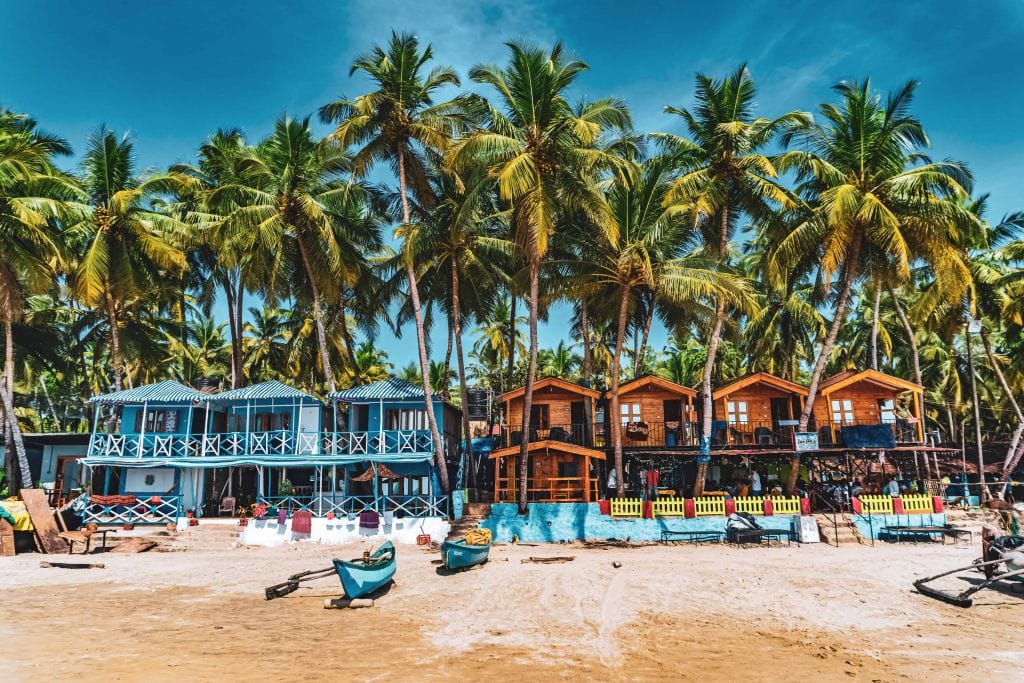 Goa is an Indian state that doesn't feel like India. It is known as the sunshine state, and Goan beaches offer azure waters, shimmering golden sand and palm-fringed shores. Goa is also full of hippies, street markets and sizzling nightlife, so it is an exciting place to visit. There are many beaches in Goa, and the best is located up north. Unlike the bigger states and cities of India, Goa has a laid-back way of life, so it's an excellent place to catch a break from the hustle and bustle of Indian travel.
7. Watch the Ganga Aarti in Varanasi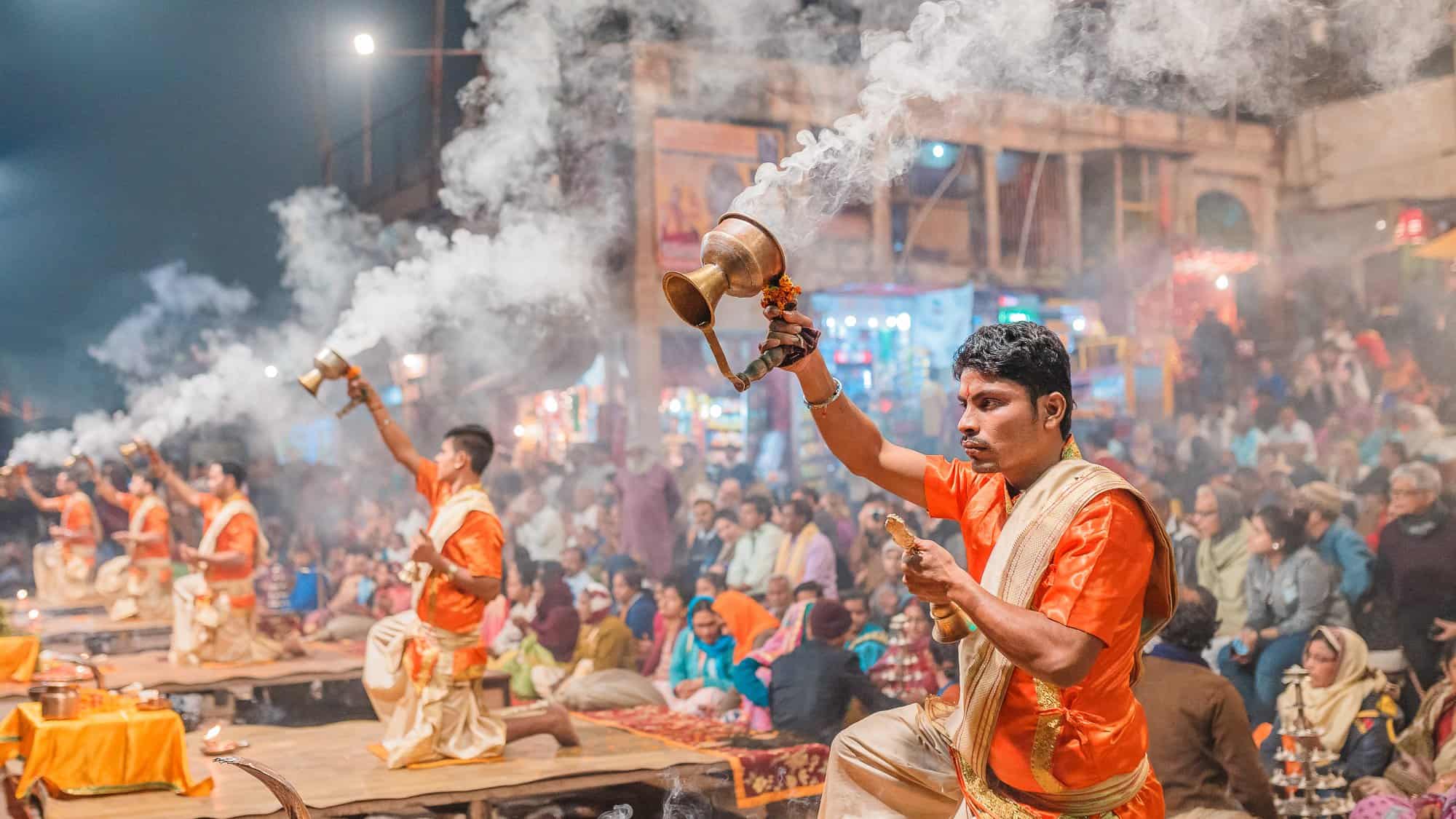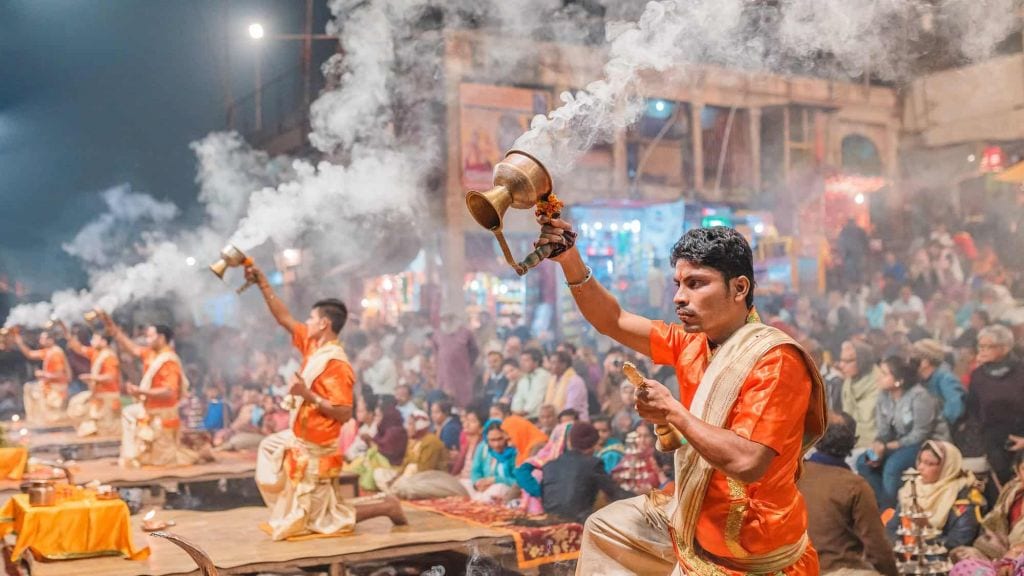 The Ganga Aarti is performed every evening in India's three holy cities of Haridwar, Rishikesh and Varanasi. It is a powerful and uplifting spiritual ritual that tops the list of things to do in India. It also opens the door to truly fantastic photo opportunities. We recommend visiting Varanasi, one of the best places to visit in India, to watch the Ganga Aarti.
Varanasi has centuries of history, art, and a great spiritual tradition. Mark Twain, who visited in the 19th century, described Varanasi as "older than history, older than tradition, older even than legend." The Ganga Aarti takes place every sunset at the Dasaswamedh Ghat (steps that lead to a river). There is also an early sunrise Ganga Arti, so you have plenty of opportunities for a meaningful shot.
Take time to watch all the activity that takes place on the Ganges River, a sacred river that is connected to the heart and soul of India. For Hindus, the river is the Mother Goddess Ganga herself. You will find people bathing, praying and, in Varanasi, even bodies of the dead that have been cremated. Be prepared for a thought-provoking and intense experience that is also breathtakingly beautiful.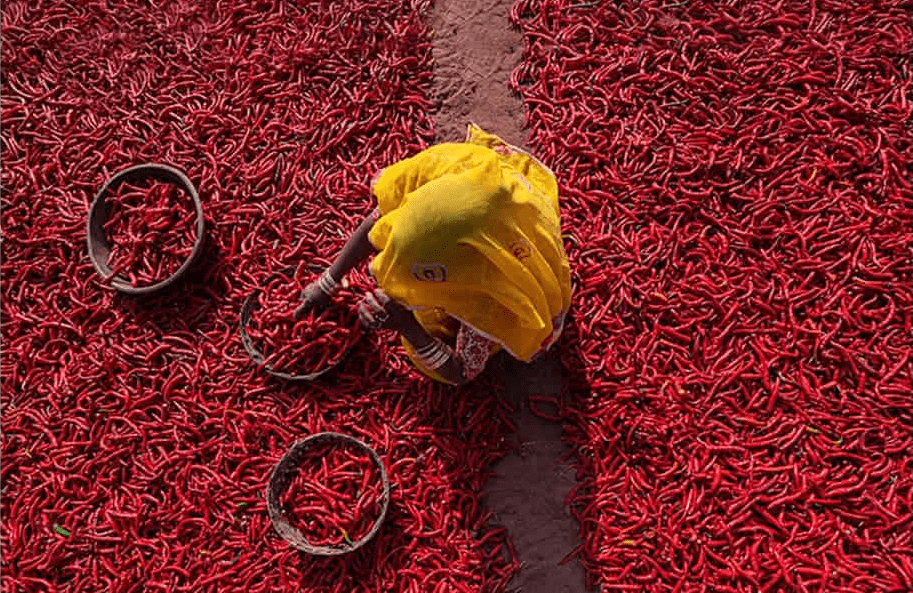 Everywhere you turn in India, there is something to do or see that you have probably never done or seen before. There are experiences to be had—whether fascinating or shocking or rewarding or confusing or educational or frustrating—all day long, no matter where you happen to be. India travel should be on your bucket list and commemorated on your Instagram profile.
You may also be interested in: