Summer in Japan is about season-specific adventures, festivals, nature and fun. This hot, humid season runs from June to August, and the daytime temperature in Tokyo, Kyoto, Osaka, and other big cities is usually higher than 30°C. But hot and humid weather is a daily occurrence for those living in Southeast Asia. This means that Japan's hottest season shouldn't be a problem. We are already familiar with lightweight clothing, handheld fans, staying in the share and, more importantly, how to stay hydrated.
Japan is a beautiful place to visit in every season. There is always something to do, the outdoors is invariably breathtaking, and the food is undeniably fantastic. So if your travels coincide with summer in Japan, well done, it's time to get excited, as summer activities in Japan are exceptional. Here is a list of sunny days bucket-list summer activities in Japan.
Top Summer Activities in Japan
summit Mount Fuji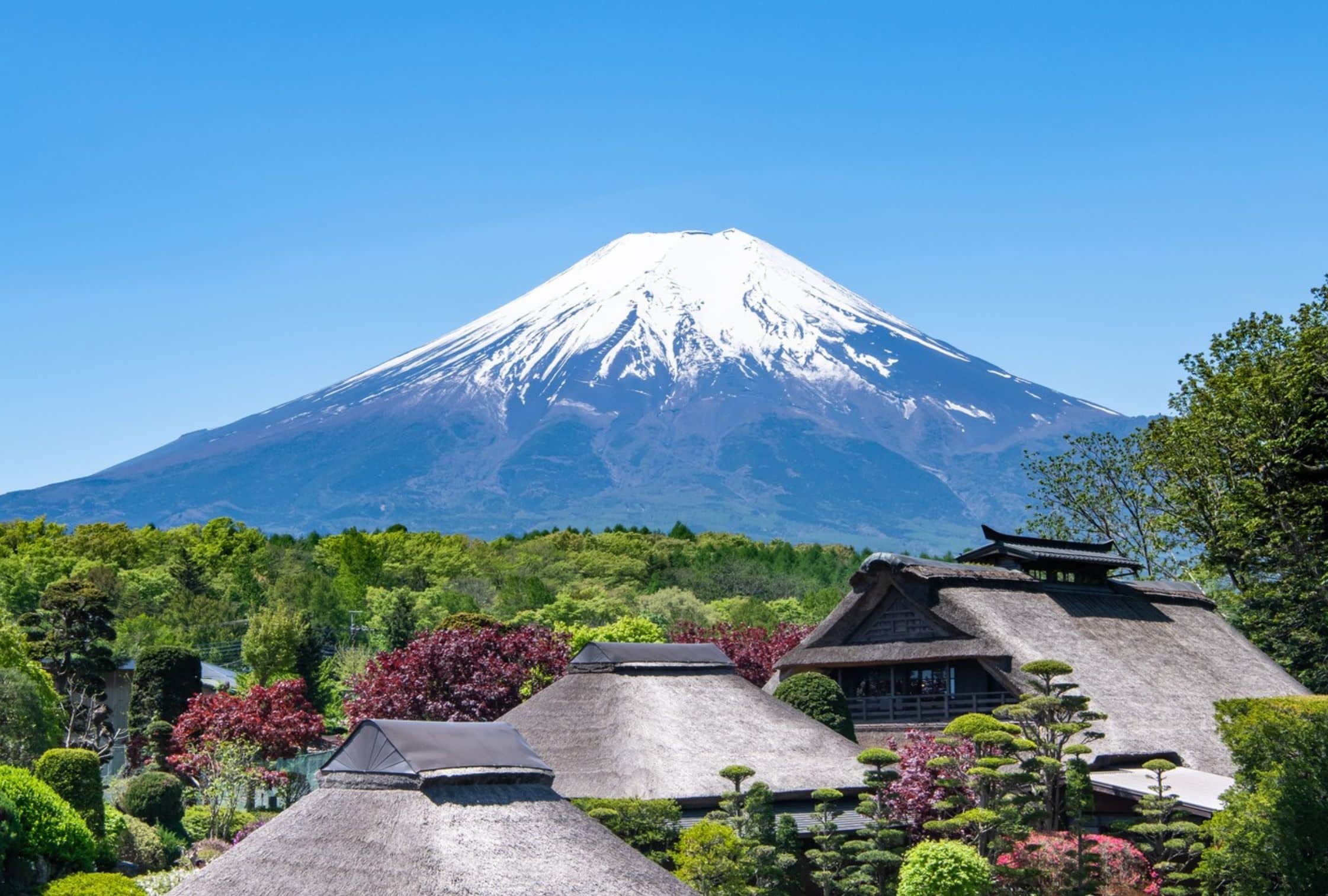 The highest mountain in Japan always tops the list of things to do during summer in Japan because it is only officially open to climbers between July 1 and August 30. It is possible to climb outside these months, but the weather can be bad, making this a dangerous ascent.
Mount Fuji is an iconic symbol of Japan and plays a central role in the country's culture and spiritual tradition. It was revered as a sacred object since ancient times, is now a designated Place of Special Beauty, and was recently honoured with a World Heritage listing. As seen in countless pictures and photos, Mount Fuji is almost perfectly symmetrical and far higher than the surrounding mountains.
This mountain is stunning, especially during summer in Japan. Watching the sunrise from the summit is a bucket-list experience for many. However, don't plan to make this ascent over the weekend or during festivals to avoid large crowds.
The ascent to the summit takes about six hours for the relatively fit. It is an experience known as goraiko, or "the coming of the light'. Many climbers also chose to ascend slowly up this mountain over two days. However, altitude sickness can pose a challenge, so a more relaxed pace is recommended. Remember to train for the descent. The steep and winding terrain down Mount Fuji can stress knees and ankles. Consider using trekking sticks and bring plenty of water and snacks.
Walk the Nakasendo Samurai Trail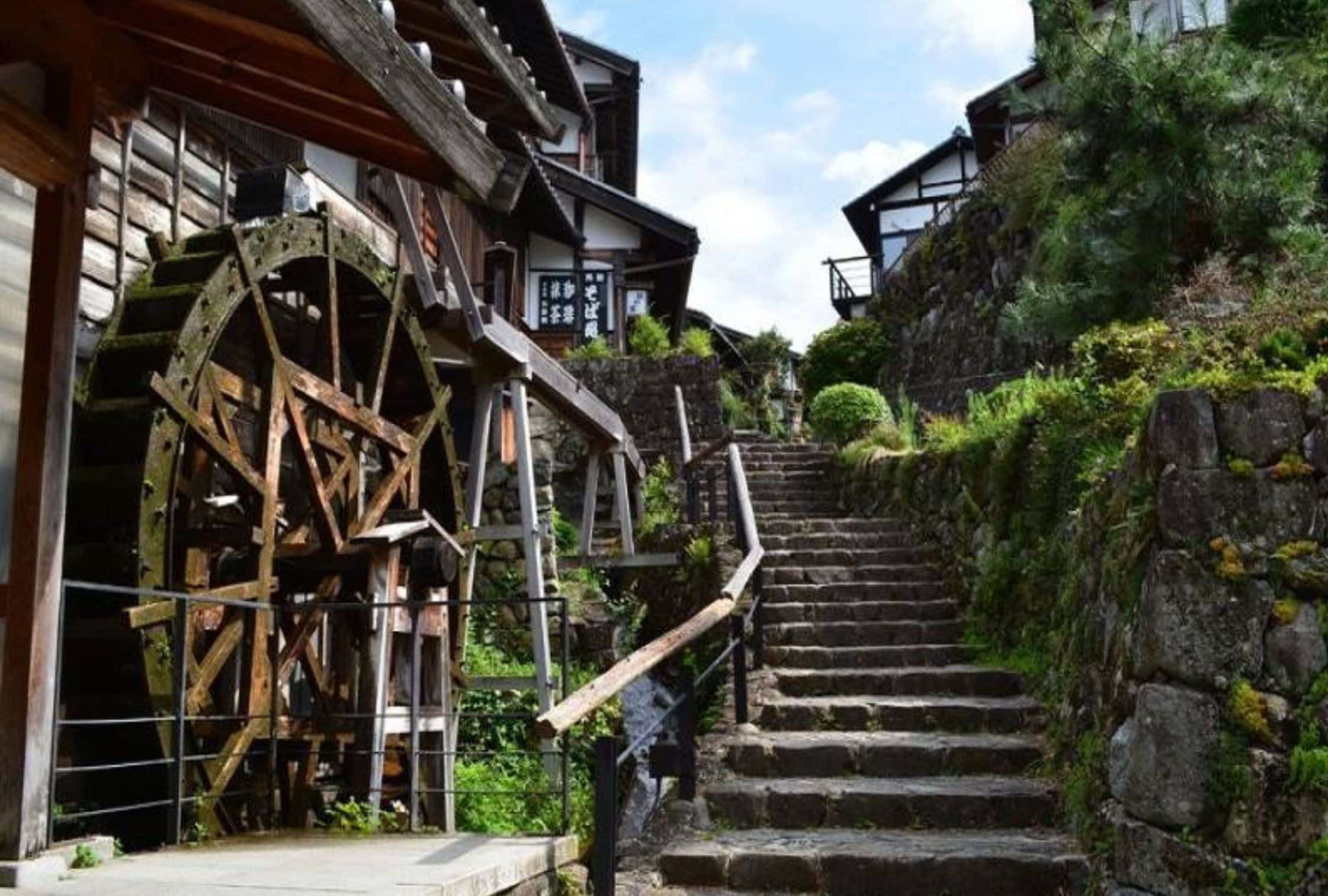 You can step back in time to the age of the samurai on the historic Nakasendo Route—this mountainous inland route once connected Edo (now Tokyo) with Kyoto during the Edo period. Parts of the original Nakasendo route have been beautifully preserved and walkable.
The most well-known section, previously known as the Kiso Road, extends from  Magome-juku in Gifu Prefecture to Tsumago-juku in Nagano Prefecture. This section is about 7.3 km, a leisurely four-hour walk with beautiful lush green forests, remote villages and farms and clear sparkling water. Magome-juku is a well-preserved town with stone-paved paths and traditional wooden architecture with lattice windows. After leaving this quaint little town, the route is uphill, but you can reward yourself with tea at the Ichikokutochi Tatebachaya Tea House once you pass the highest point.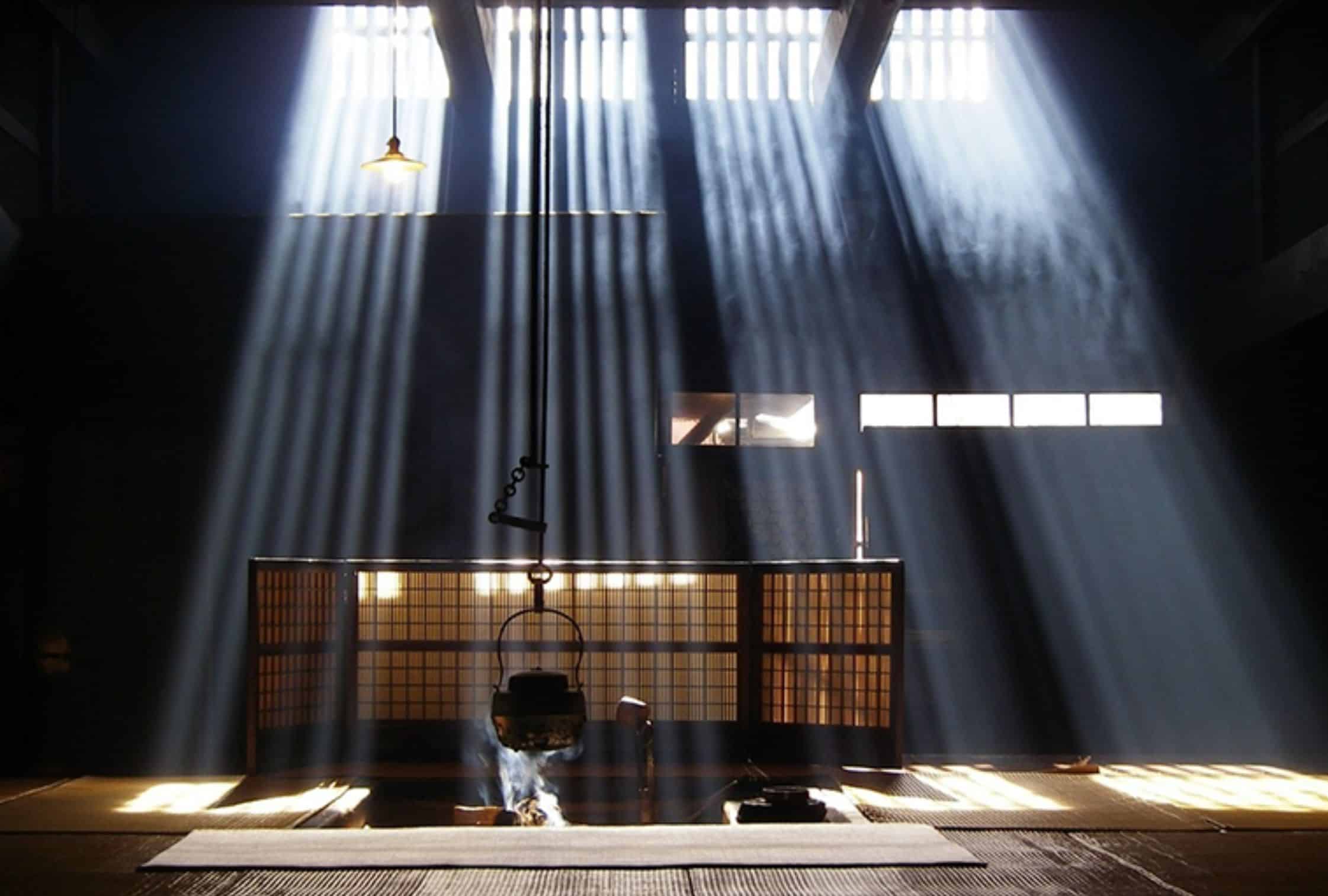 Getting to Tsumago-juku will take you to tall Hinoki cypress, Japanese umbrella pines, cedar trees and small waterfalls. The final part of this route, a stone path, is said to be the most photogenic, so get your cameras (or phones) ready. Tsumago-juku is beautifully restored with wooden lattice houses, shops, museums and ryokan inns. However, cars are prohibited from the main street, and all signs of the modern tech-enabled world, e.g. power cables and phone lines, are hidden.
Enjoy Hokkaido's nature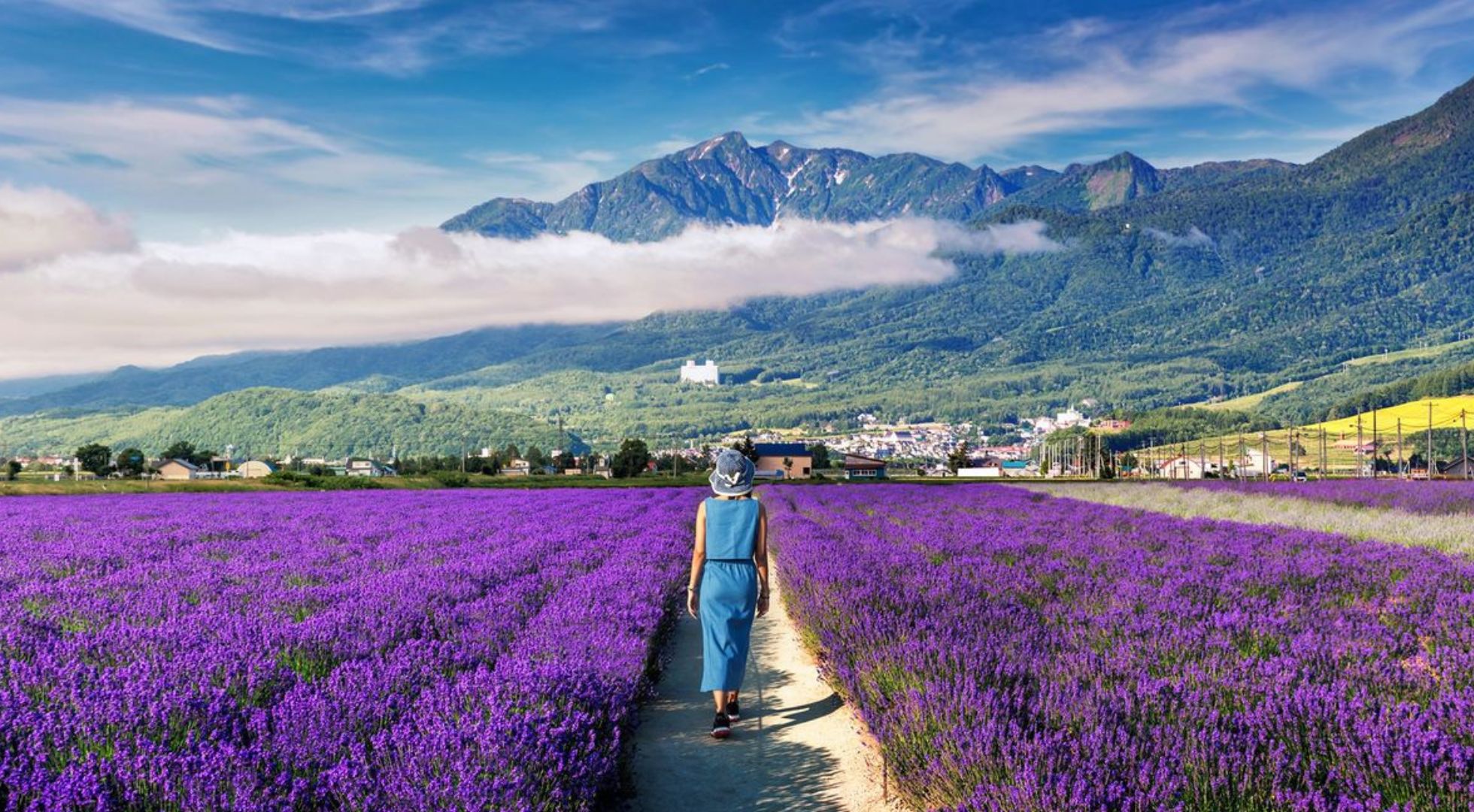 The average summer in Hokkaido is cool and pleasant at about 20°C. Furthermore, this island has no rainy season, so it's a great time to visit, especially if you want to look at fields and beautiful flowers.
The Furano Flower Fields is the place to go with its stunning display of flowers, including lavender, poppies, lupines, and other seasonal blooms. The peak season for viewing the flowers is generally from late June to mid-July, although the blooming season can vary from year to year, depending on weather conditions. For example, Furano's lavender fields attract many visitors when the plants bloom every summer. Lavender usually starts blooming in late June and peaks around mid-July to early August.
Other flowers that you can see in Furano include rape blossoms, poppies and lupins from June, lilies from July and sunflowers, salvias and cosmos from August and September. However, the best spot to view the lavender is Farm Tomita, whose lavender and flower fields with the Tokachi mountain range as a backdrop are spectacular. The famous farm is free to enter and has cafes and shops selling lavender-related products. Like Mount Fuji in summer, this farm can be busy during the peak season.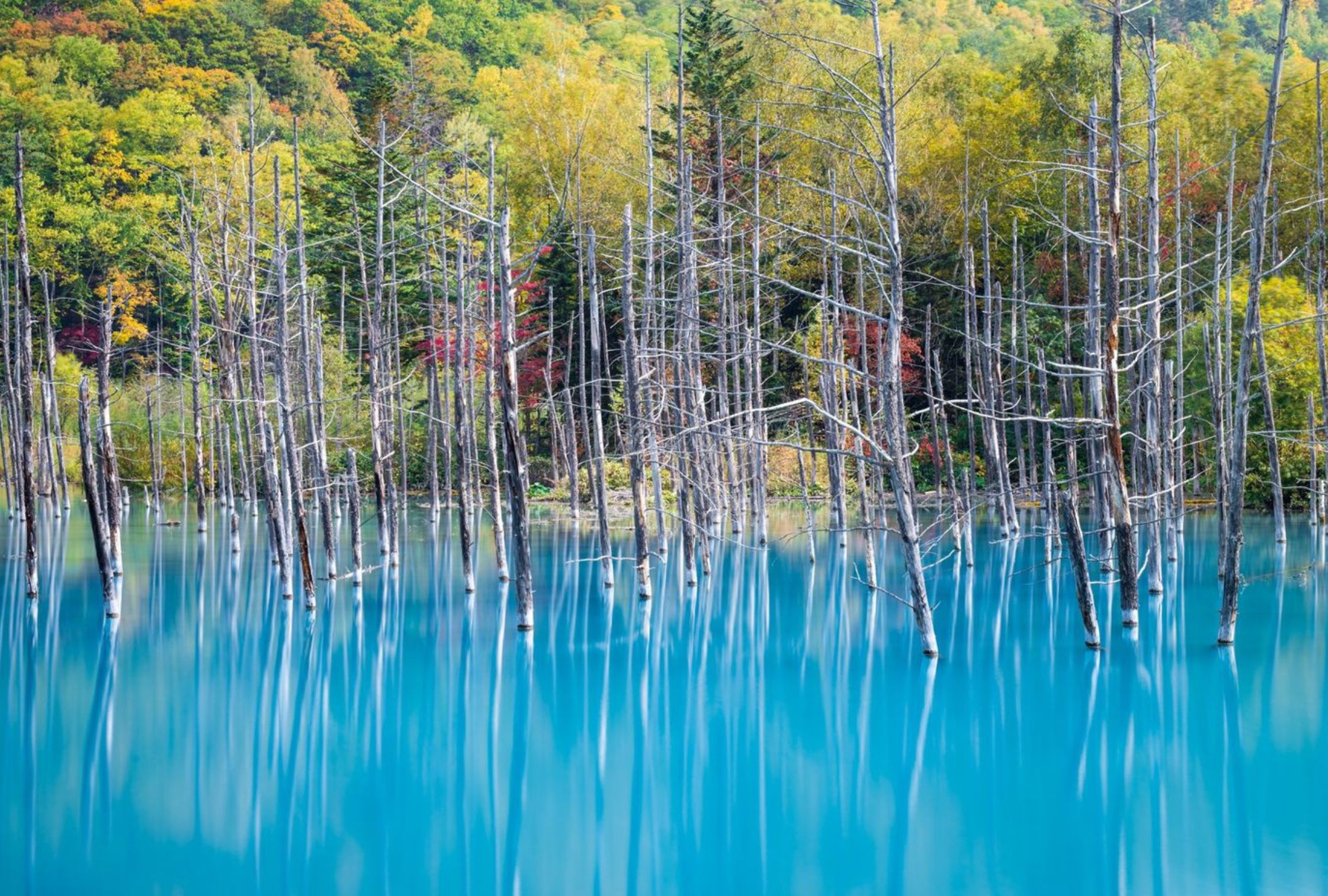 Biei is another popular destination during summer in Japan. This town is known for its beautiful and picturesque landscapes, made up of rolling hills, vibrant green fields, and fields and fields of colourful flowers. The Patchwork Road is a scenic drive that takes visitors through the heart of the town's areas, while Aoiike is a magical blue pond. The colour looks unreal, but the water is entirely natural. This pond is regarded as one of the most beautiful sights in Hokkaido.
Hokkaido has a World Natural Heritage area, two World Geoparks, six national parks, five national monuments, 12 Hokkaido prefectural parks, and 13 Ramsar wetlands (sites designated to be of international importance under the Ramsar Convention). This should sound like heaven to nature lovers and outdoor enthusiasts.
You can visit a national park within a few hours of Sapporo or travel to the northernmost tip of Japan. Each of these national parks is said to be different. You can find steaming onsens, volcanic mountains, caldera lakes and native flora and fauna. The UNESCO World Heritage Site, Shiretoko National Park, is highly recommended on the easternmost tip of Hokkaido. Shiretoko comes from a word meaning "the end of the earth" in the language of Ainu (Hokkaido's indigenous people).
This is where you can, if lucky, spot Steller's sea eagles, and brown bears, watch dolphins and whales and explore the unspoiled, ancient forest at Mount Rausu. This is also home to Shiretoko Goko (Five Lakes), five lakes that look like god's five fingerprints. Hiring a local guide to hike Shiretoko National Park is mandatory as trails are unmarked, and there is a good chance of meeting wild bears in summer. Local guides will offer many insights from animal tracks, indigenous trees and plants in Hokkaido, and different faces of the forest in different seasons. The best time to visit Shiretoko National Park is between April and November.
Summer Festivals in Japan
You may have heard about the Bon Odori festival in Malaysia. This event attracts more than ten thousand participants, with many wearing Japanese outfits and dancing to performers.
How about attending a Bon Odori festival during summer in Japan? Obon, or Bon, is a centuries-old Japanese tradition of honouring one's deceased ancestors. The official dates for this festival are August 13 to 15, but it is celebrated between July 13 and 15 in some places.
There are several unique Obon festivals throughout Japan. This is one of the busiest times in Japan with dances, rituals and delicious festive food. The Daimonji Festival in Kyoto is a well-known Obon event. Here,  spectacular, 200m-long, character-shaped bonfires are built on mountainsides that are visible throughout the city. The characters are gigantic and can be seen almost anywhere in the town as long as a building is not blocking the view.
 On August 16 at 8 pm, each bonfire is set ablaze in ten-minute intervals. Find a hotel downtown and head to a top-floor restaurant to see all these bonfires. They will advertise these as "Daimonji Specials." You can also go to the banks of the Kamo River for a unique Japanese community vibe. Thousands gather on the east side of the Kamo River, near Imadegawa Bridge, and sit on the grass that overlooks the river. Grab a beer, relax and enjoy this great festival.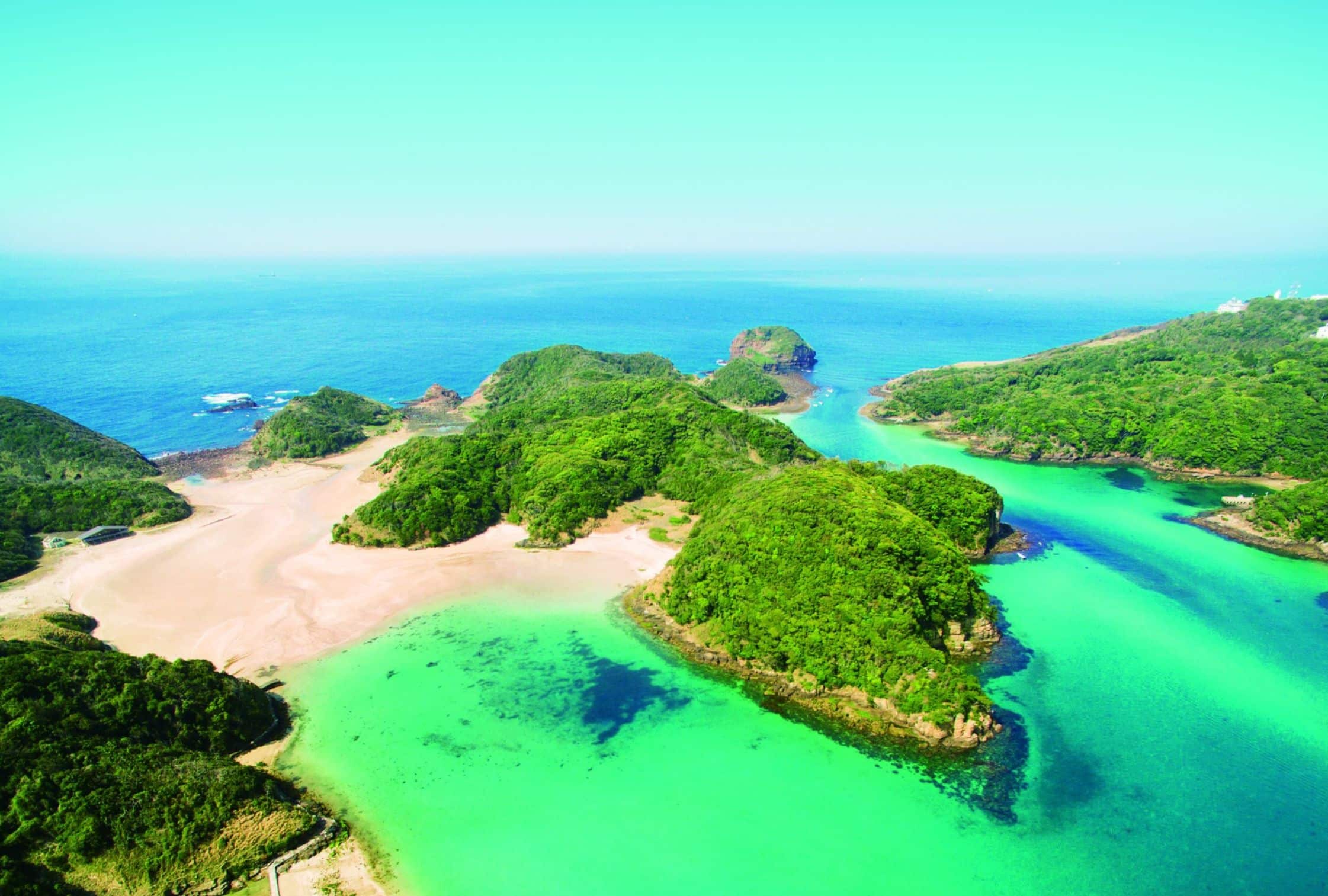 Nagasaki in southern Japan has the Shoro Nagashi (Spirit Boat Procession) festival. Elaborately decorated boats made of bamboo, grass, or hardened cardboard are sent downstream. This procession is lively with firecrackers, gongs, and loud chants.
Other popular summer festivals in Japan include:
Awa Odori Festival
Awa Odori Festival is one of the largest dance festivals in Japan and probably the most famous. Participants wear traditional costumes and dance through the streets to the sound of taiko drums and shamisen music. This is held in Tokushima Prefecture in mid-August. From August 12 to 15, thousands watch the "Fool's Dance", whose origins date back 400 years. The nickname comes from the lyrics: "Fools dance, and fools watch, if both are fools, you might as well dance."
Gion Matsuri  Festival
This festival takes place over the entire month of July in Kyoto. There are many different events, but the grand procession of floats on July 17 is a spectacular highlight. Evenings are most exciting when the streets are closed to traffic and the area is filled with food stands, drink vendors and other festive activities.
Sapporo Beer Festival
Cold beer beats the summer heat. You can pick from Sapporo, Asahi, Kirin and Suntory from early afternoon to about 10 pm in Japan. This month-long drinking session occurs in the beautiful Odori Park in Sapporo from mid-July to mid-August. The best thing about drinking in Japan is that people are always civilised and friendly, even drunk.
The enormous temporary open-air beer garden has multiple beer gardens that comprise approximately 13,000 seats – making this the most extensive beer garden in Japan. Besides Japanese beer brands, there is a World Beer Plaza beer garden and a "German Village" beer garden. You can fly to Sapporo from Tokyo, Haneda Airport. Another option is to take an overnight sleeper or a day train, but flying is much faster and possibly cheaper using low-cost carriers.
Japan offers incredible activities and experiences for those looking to make the most of their summer. Whether you're seeking the excitement of bustling cities or the tranquillity of peaceful nature, Japan has something to offer.
From enjoying the traditional summer festivals and fireworks to exploring the stunning countryside and hiking trails, Japan is an ideal destination for those seeking a unique and unforgettable summer vacation. With delicious cuisine, friendly locals, and rich cultural traditions, Japan is a destination that will leave you with memories that last a lifetime.
we can help you have the best SUMMER IN JAPAN
You may also be interested in: