Japan skiing, a term frequently bandied about in the global winter sports community. Ever wondered why the fuss over skiing and snowboarding in Japan? The quality of the snow is everything for those that spend hours riding it and Japan is said to have the best powder snow in the world.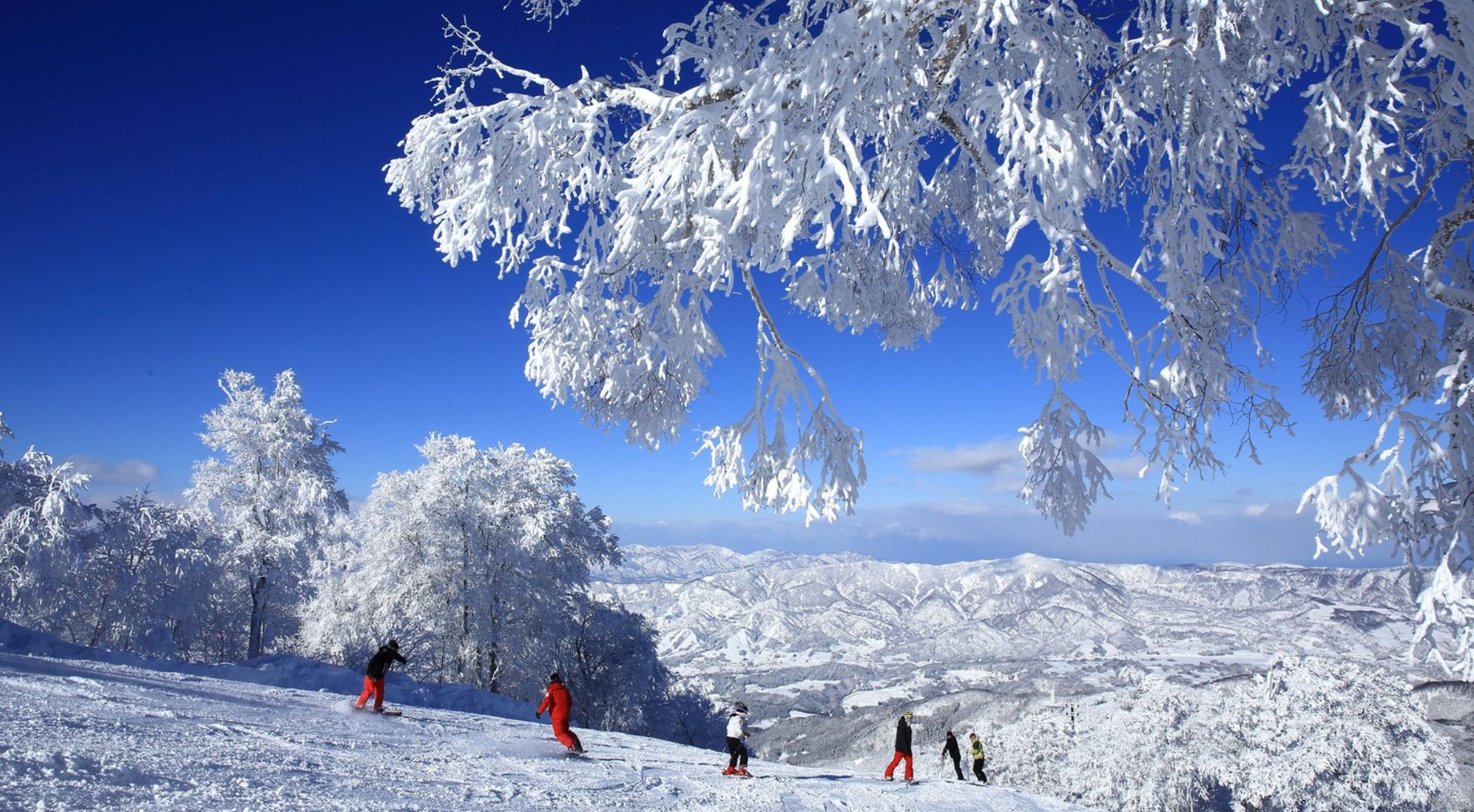 The term 'powder' in ski slang refers to snow that has just fallen from the sky. It is untouched and powdery soft. Japan's deep powder snow is super light, dry and bundles of fun.
The wonderful snow is complimented by high-quality Japan ski resorts and their extensive facilities, polite and warm Japanese culture, outdoor onsens, uber fresh cuisine and icy-cold Sapporo Beer. All these factors make for the ultimate winter adventure, an experience that is hard to top anywhere else in the world.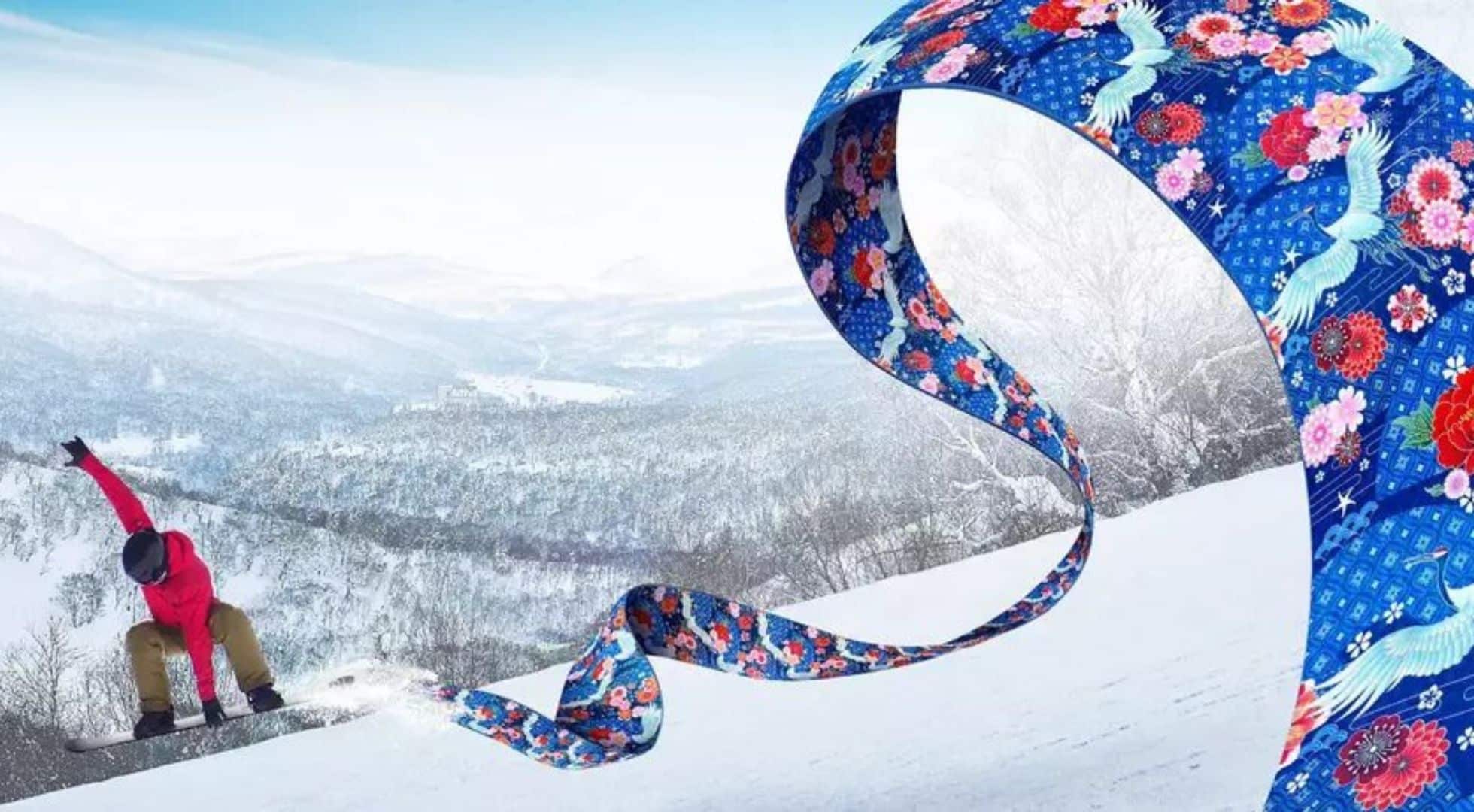 The Best Hokkaido Ski Resort
Those that have been to Japan know that each prefecture has its own charm and beauty. Enthusiastic winter sports enthusiasts, however, make a beeline to a Hokkaido ski resort. During winter, a Hokkaido ski resort is covered with the best quality snow in the world. Visitors can also expect top-of-the-line facilities, access to natural hot springs and classes taught by enthusiastic English-speaking staff.
This is why it is so easy for those new to winter sports to get comfortable on the slopes.  Hokkaido is described as a paradise for skiers and snowboards during Japan's snow season. We also recommend stopping by the Sapporo Snow Festival, the largest winter festival in the country. You will be amazed by the gigantic, elaborate and beautiful ice sculptures depicting famous structures around the world.
Here are some of the most popular destinations among the many outstanding Japanese ski resorts in Hokkaido.
Niseko 
Niseko is probably the best-known ski resort in Japan. Niseko covers 47 km of trails and is suitable for skiers and snowboarders of all levels and has an extremely large ski area with off-piste (backcountry that is favoured by advanced skiers looking for some quiet time) terrain. Extremely English-friendly, Niseko can get extremely crowded with locals and tourists looking for the ultimate winter adventure.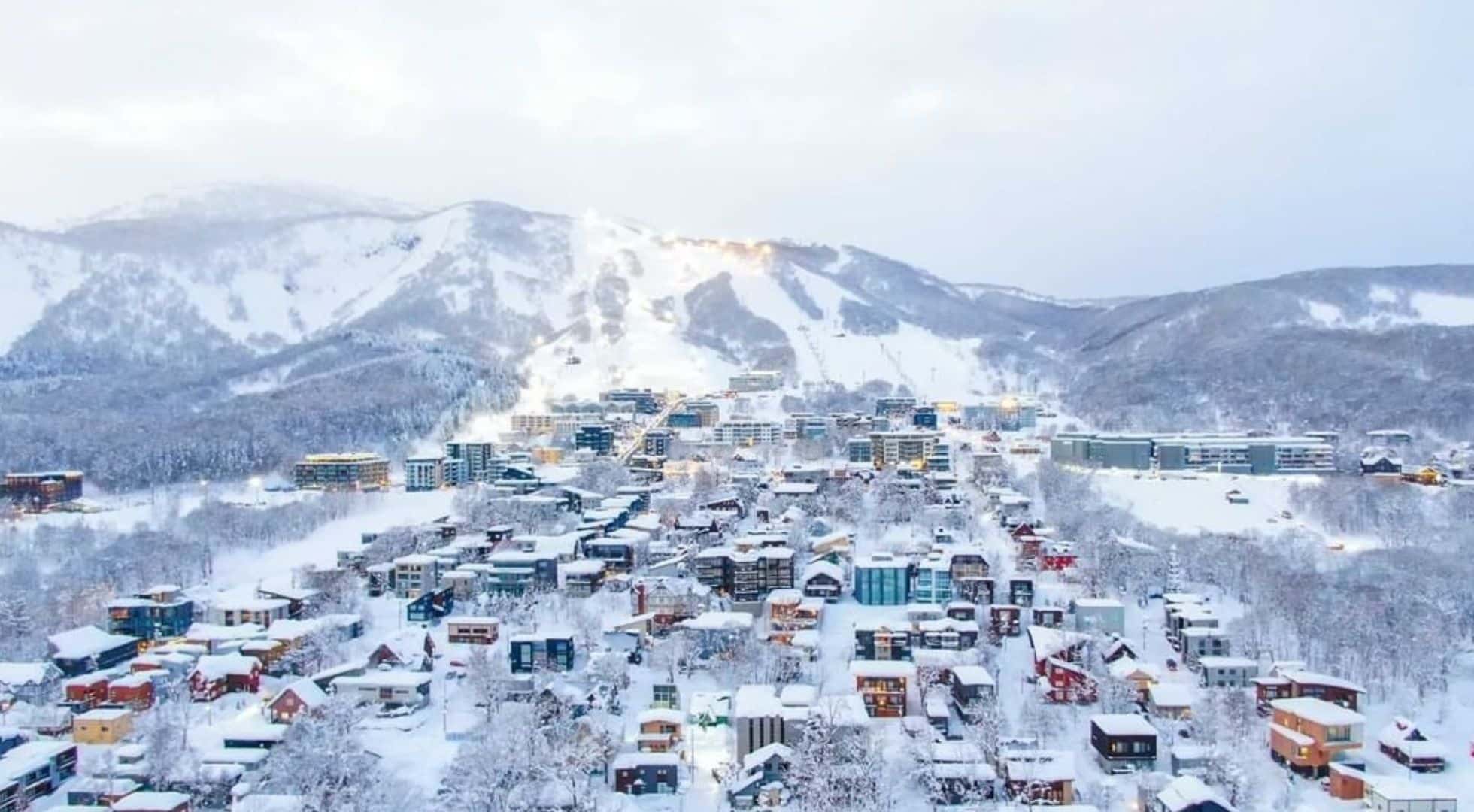 Four main resorts form Niseko United. Besides its famous dry powder snow, there are shopping, restaurants and a solid nightlife scene at the Grand Hirafu, which you don't often find at other Japanese ski villages. The beauty of Niseko is that there's so much to experience that you will keep finding a new place or a new experience.
If you are looking to learn how to ski or snowboard, we suggest going to one of Niseko's snow sports schools to learn the fundamentals of this sport and all the safety practices. These schools offer lessons in multiple languages so you do ask about the language that you feel comfortable learning in. In addition, consider hiring a local guide to show you around the resort area (it is truly large – there are many places to discover around Niseko) to make the most of your skiing and snowboarding holiday.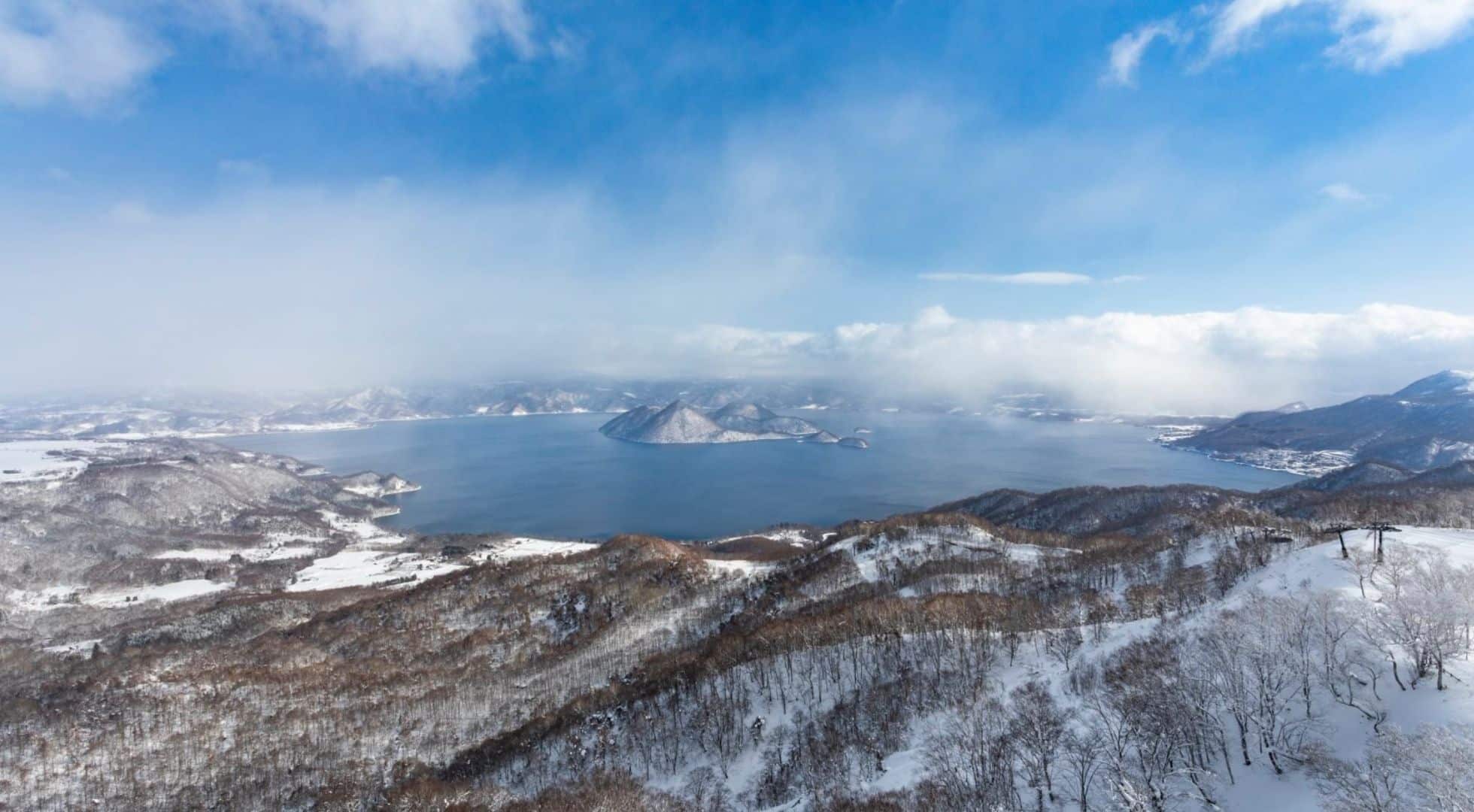 Lake Toya is Niseko's hidden gem. Located less than an hour from the main town, Lake Toya is an almost perfectly round volcanic caldera lake with crystal-clear water. It is also home to several deer-inhabited islands (how romantic is this?). And, if you plan way in advance, you can partake in a world-class gastronomical experience at the three-Michelin star, French fine-dining restaurant called Michel Bras Toya.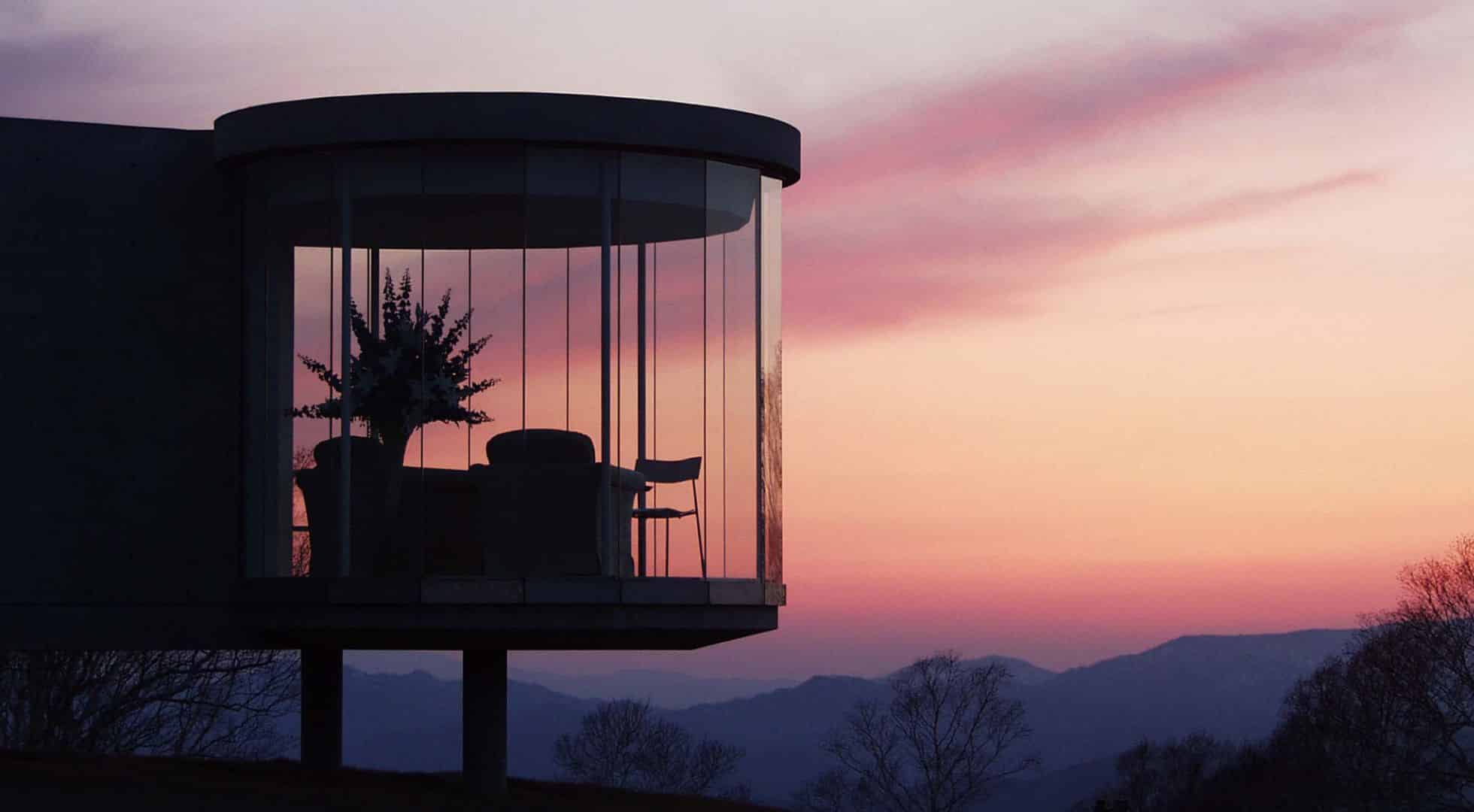 Michel Bras Toya is located in the Windsor Hotel Toya, which sits on the rim of Lake Toya. Michel Bras Toya is a replica of the legendary Michel Bras In Laguiole, France (rated three stars in the Michelin Guide since 1999). However, the Japanese version of Bras uses fresh Japanese ingredients such as Wagyu beef, wild Hokkaido Salmon and a complex assembly of vegetables and edible flowers.
Japan Skiing: Club Med Resorts in Hokkaido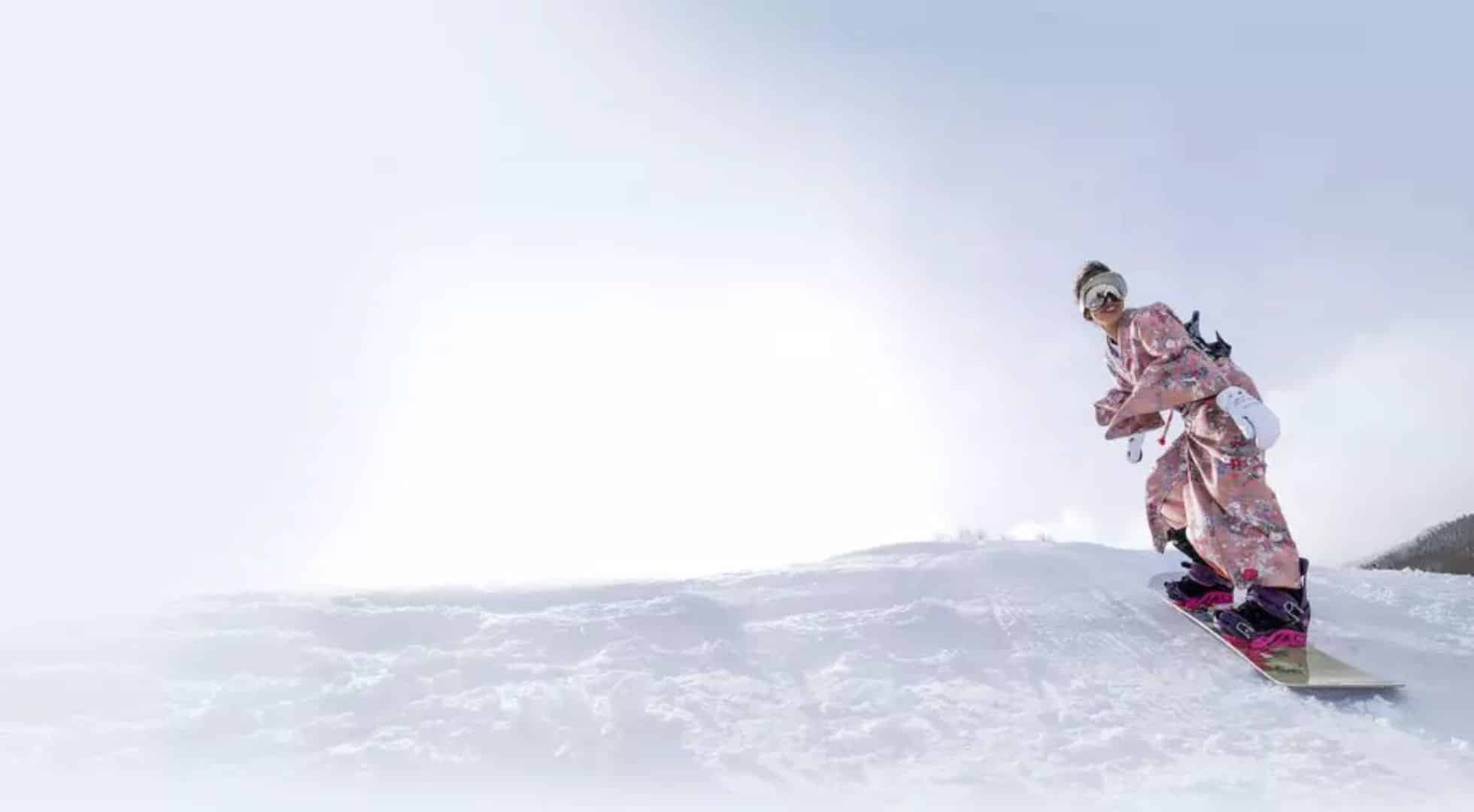 There are three Club Med resorts in Hokkaido, Japan. Each Club Med resort has its own distinctive charm.  But first, here is a quick look at the beauty of holidaying at a Club Med resort.
Club Med offers premium all-inclusive vacation packages at stunning locations. It stands apart from other hotels with its luxurious (and other types of) accommodation, sports lessons for all levels, supervision for children and a great spirit of friendship and fun. Since packages are all-inclusive, you can eat to your heart's desire at gourmet buffet-style dining, take your time in the onsen and maximise the use of your ski passes without worrying about additional costs (items that are not included in your all-inclusive package are clearly stated).
Club Med Kiroro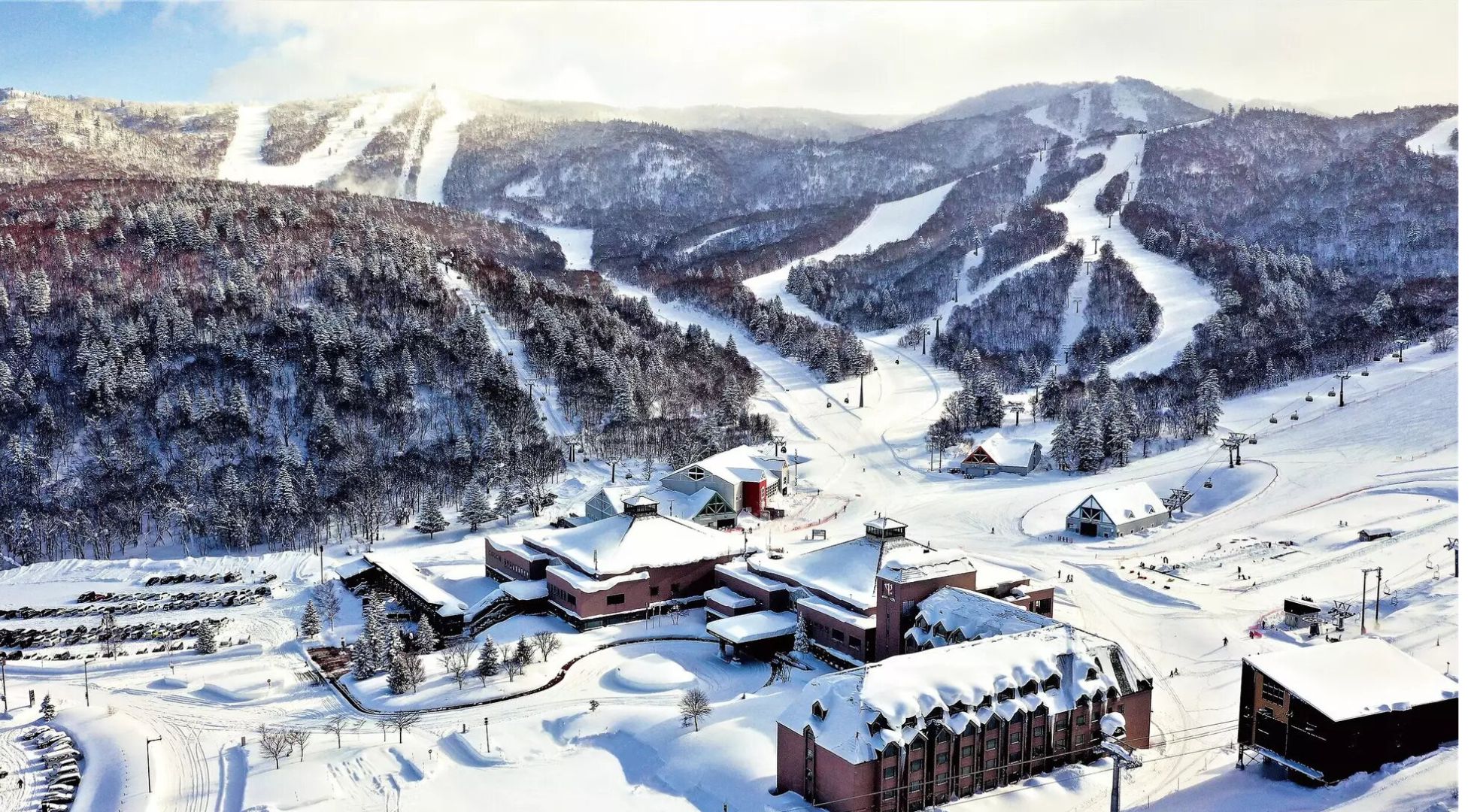 Club Med Kiroro Peak is suitable for guests aged 12 and over. This resort is set to open its doors on 15 December 2022. Kiroro Grand is the second part of Club Med Hokkaido Kiroro and is suitable for guests of all ages. Set to open in 2023, Kiroro Grand has a host of family-friendly facilities including a kids club.
Club Med Hokkaido Kiroro is a ski-in-ski-out resort. This means that skiers have access to ski trails or runs right outside the front door. Its ski domain has 23 courses for all levels and pristine off-piste ski slopes. After an awesome time on Hokkaido's famous dry powder snow, you can soothe aching muscles by visiting Club Med Hokkaido Kiroro's natural hot spring water onsen, a cedar-wood sauna and a stone spa.
Club Med Tomamu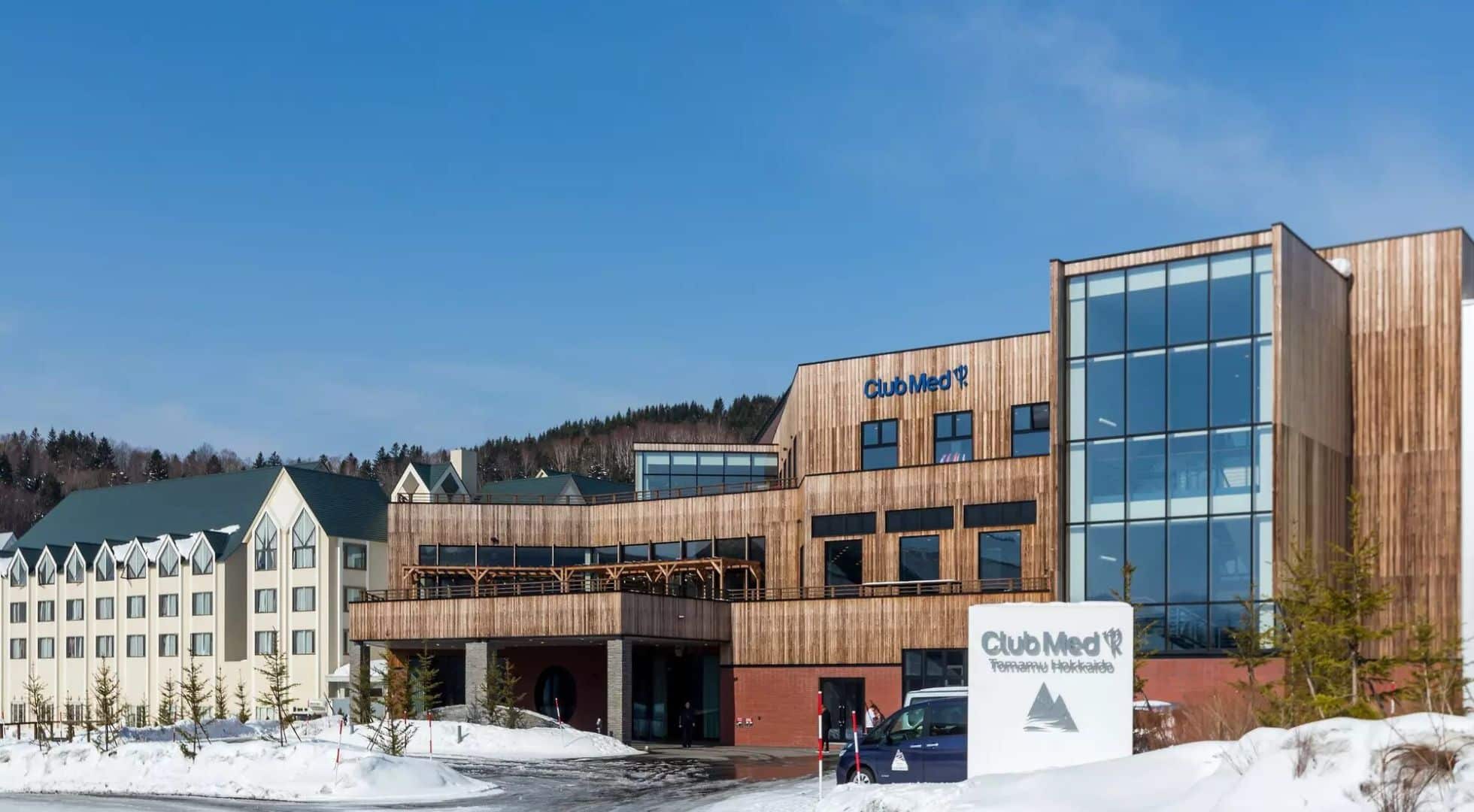 Club Med Tomamu is also an all-inclusive ski-in-ski-out resort. Here, you can try skiing and snowboarding, alpine skiing, sledding, night skiing, yoga and snow trekking. The latter, also known as winter trekking, is an activity that requires winter hiking boots or a pair of snowshoes. Then you can explore all the beauty, adventure and life on snow-covered mountains.
In the middle of Club Med Tomamu's lobby is a cherry blossom tree. This tree speaks of the stunning natural wonderland out of the resort, which you can admire from your bedroom window. First-time skiers and those that need a refresher course can attend beginner ski classes taught by English-speaking instructors and conducted on baby slopes close to the main lodge.
You are spoiled for choice with the many Après ski activities ( i.e. after ski activities) at Club Med Tomamu. One option is to pack your swimwear and head to Mina Mina Beach (operated by another resort), Japan's largest indoor wave pool. Here, the temperature is pleasant, and the vibe is tropical but snow is falling outside.
You can also opt for an outdoor bath where the air is ice-cold but the water is warm and inviting. Other nights can be spent at a tea lesson or Japanese whisky and sake-tasting event back at Club Med Tomamu.
Club Med Sahoro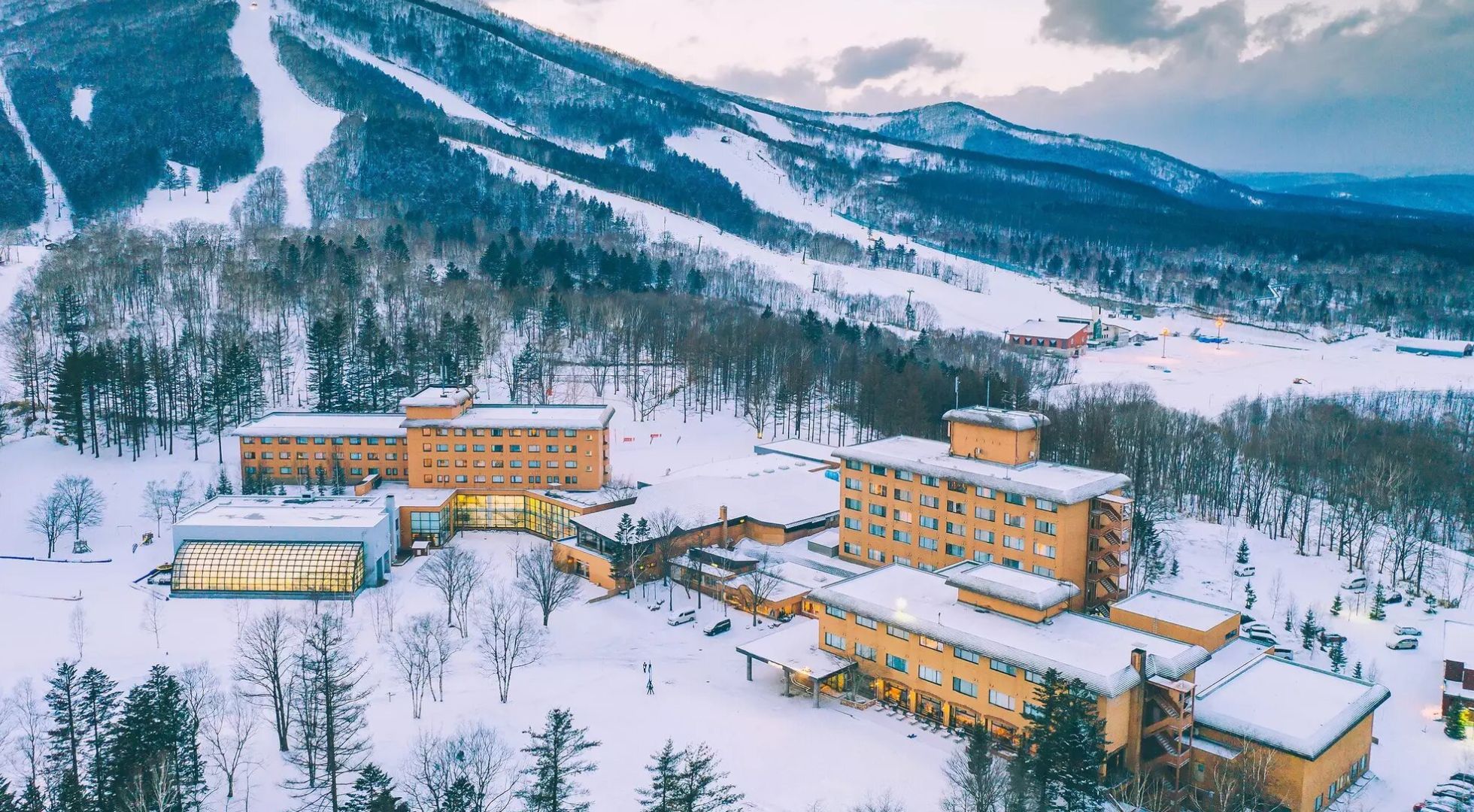 Club Med Sahoro offers another beautiful fuss-free ski holiday in Japan. This quieter family-friendly resort is situated next to tranquil mountains with ski slopes that are suitable for guests of all levels.
You can stay in traditional Japanese rooms with tatami mats and enjoy hot tubs, horseback riding, a huge swimming pool as well as ski and snowboarding lessons conducted in English. Like the other Club Med resorts in Japan, Club Med Sahoro is conveniently ski-in-ski-out with many beginner tails.
Japan Ski Resorts Outside Hokkaido 
While the best snow conditions and winter resorts are often said to be in northern Japan, there are many easily accessible and popular resorts in other parts of the country. Note that several resorts have children's play zones so look for these if you are travelling with little ones and not interested in skiing or snowboarding.
Japan Skiing Resorts near Tokyo
Hakuba is a ski town in Nagano Prefecture, about four hours by bullet train and bus from Tokyo. This mountainous prefecture took centre stage by hosting the 1998 Winter Olympics. This global sporting event took place at the Hakuba Happo One Snow Resort, which has the steepest slopes in the entire valley. Happo One has a large ski area with some beginner terrain as well as intermediate and advanced runs for experienced winter sports enthusiasts.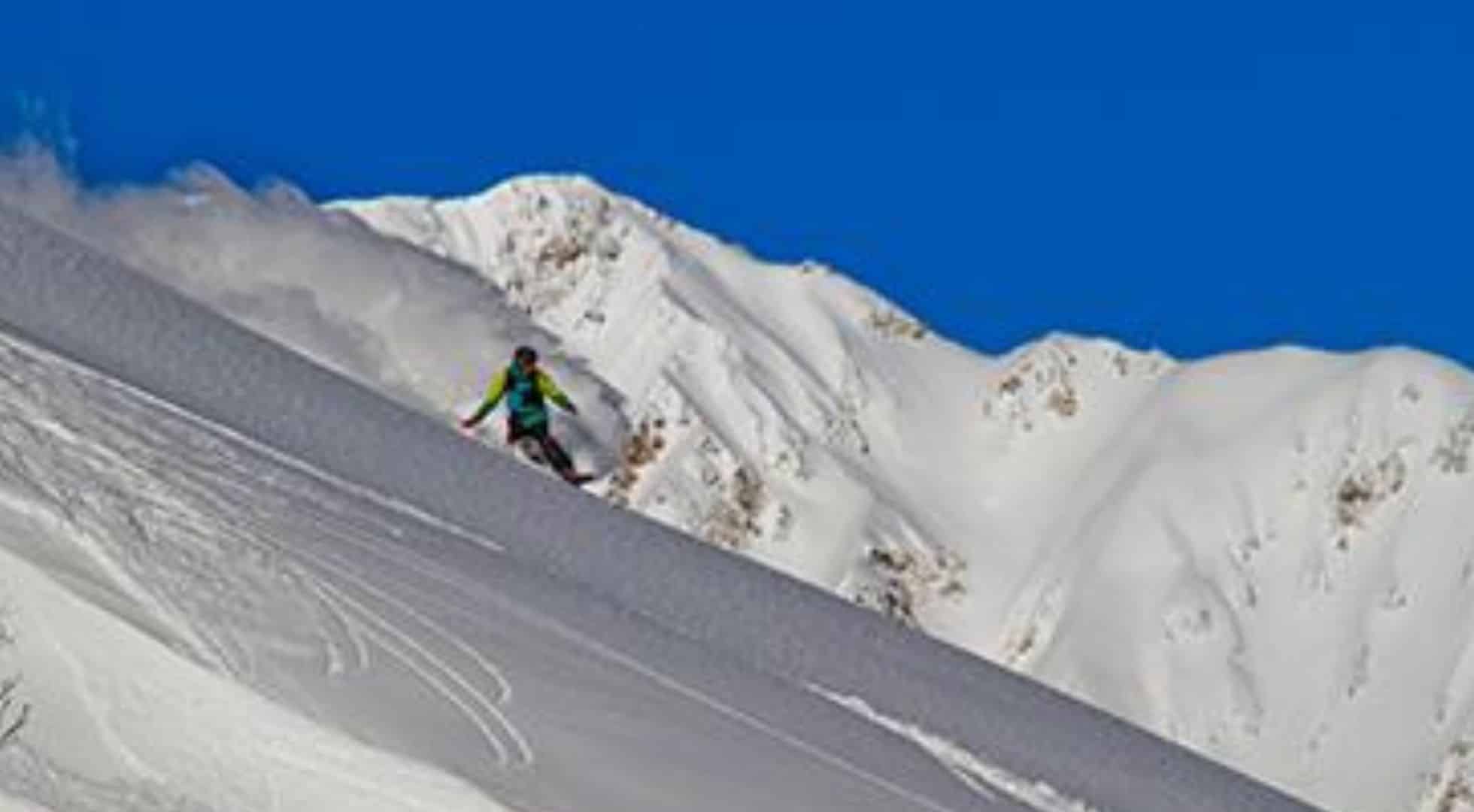 Happo One is foreigner-friendly with many English-speaking staff. It has the highest concentration of restaurants, bars and shops of all Hakuba villages. There are other resorts within a short walk of the slopes in Happo and a few hotels are ski-in-ski-out.
Shiga Kogen Ski Area is also located in the highlands of Nagano Prefecture. Getting here takes about three hours from Tokyo using a bullet train and bus. Shiga Kogen refers to a group of 18 ski resorts that collectively form the largest ski area in Japan. It would take you about two days or more to cover the immense area for skiers and snowboarders.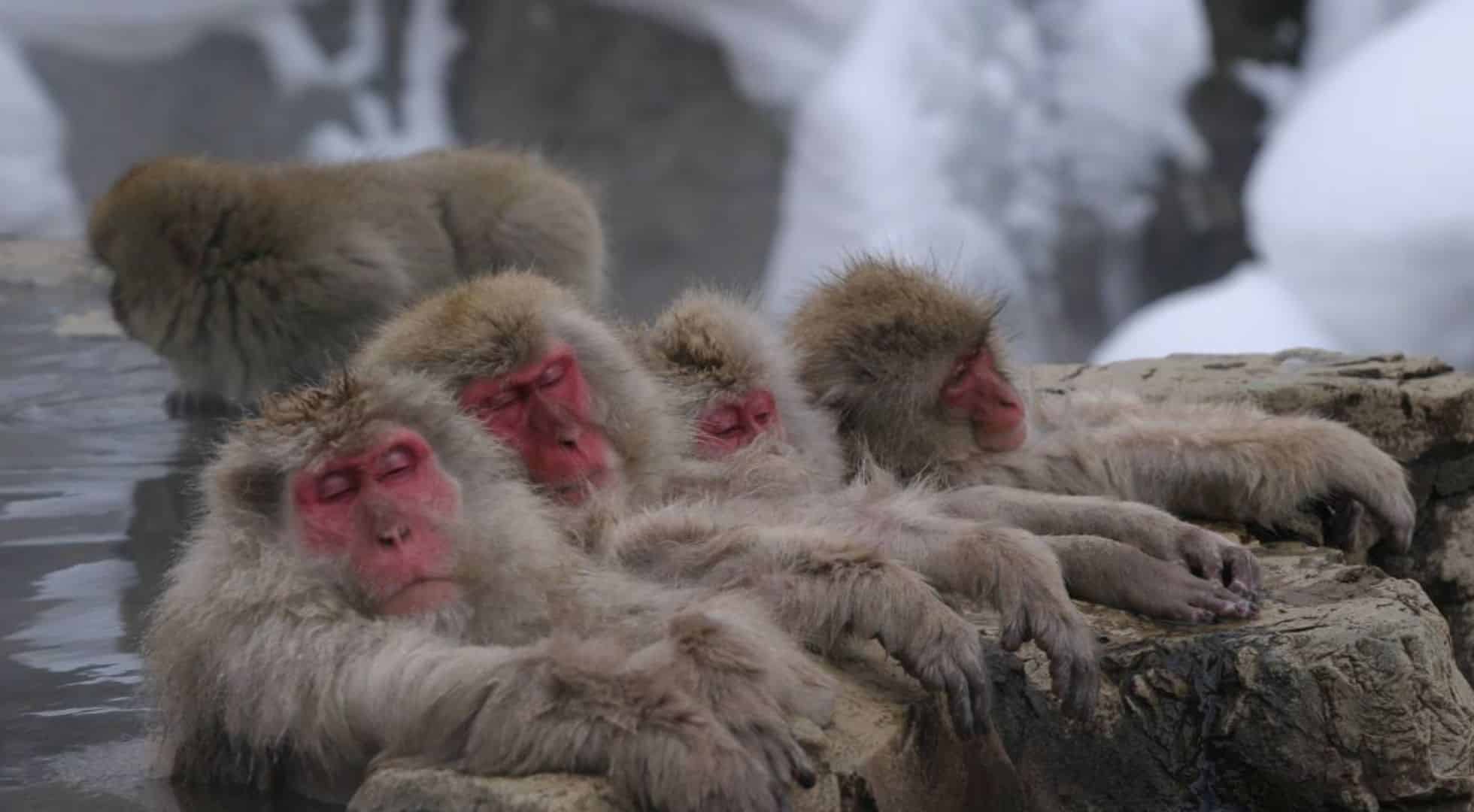 You can stay at many hotels in Shiga Kogen but take note that there isn't much nightlife. For entertainment, most visitors head to the nearby hot spring resort towns of Shibu Onsen, Yudanaka Onsen or the Jigokudani Monkey Park, where Japanese macaques aka the snow monkeys are busy soaking in natural hot springs.
Bandai is a beautiful resort area in Fukushima Prefecture, about three to four hours from Tokyo. Mount Bandai is home to several ski resorts, high-quality powder snow and beautiful natural attractions such as Lake Inawashiro and Goshiki-numa. The latter refers to a cluster of five volcanic lakes at the foot of Mount Bandai. Each lake has a unique colour and the amalgamation of hues, as you can imagine, brings about a special mystical aura.
A popular ski resort in Bandai is the large and trendy Alts Bandai Ski Resort. This is a ski-in-ski-out hotel with a lovely onsen, a sizable indoor swimming pool, a birds-eye view of Lake Inawashiro and access to 22 different ski runs.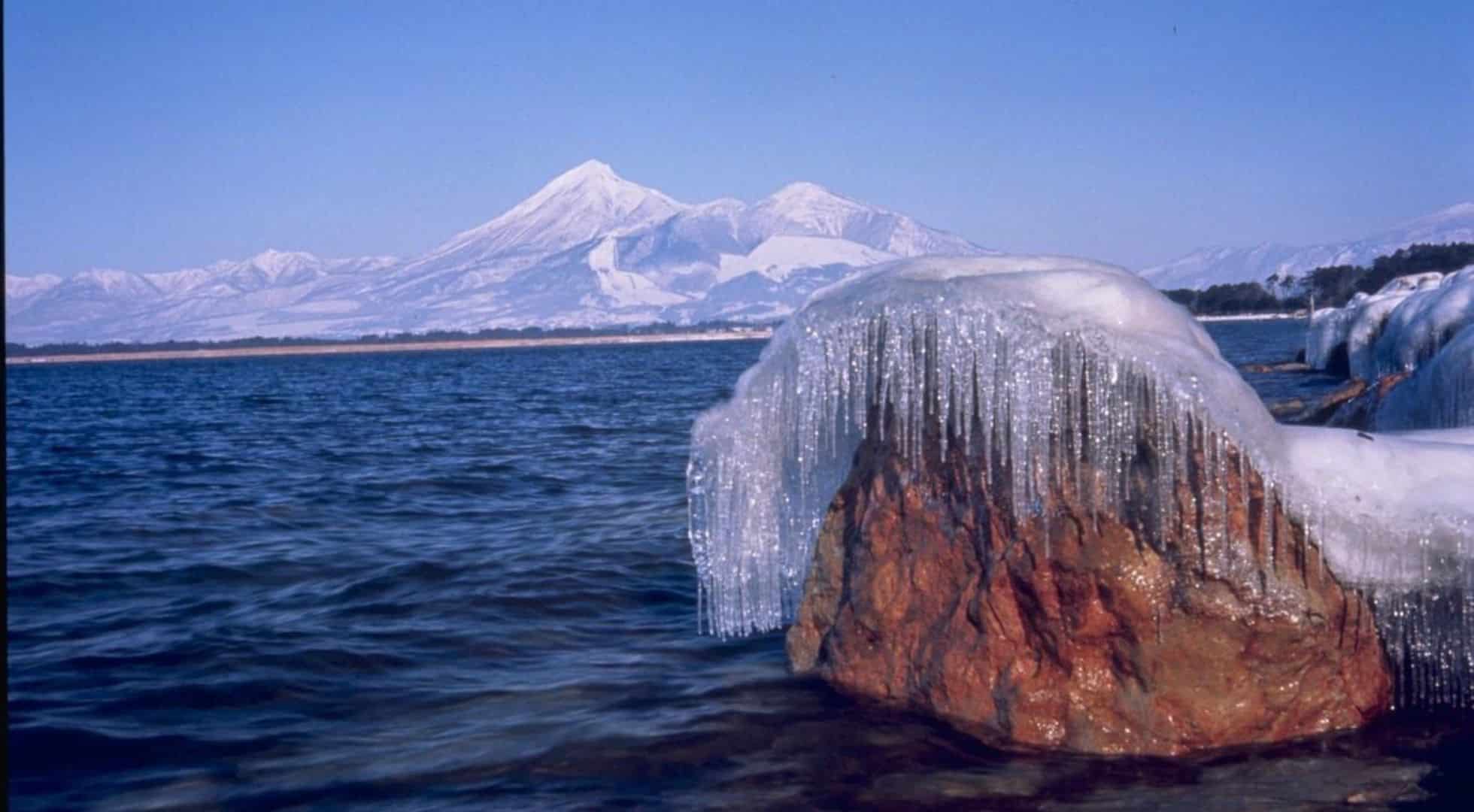 Naeba is located in the southern area of Yuzawa in Niigata Prefecture. This is approximately 2.5 hours from Tokyo and is known for its long season (resorts open from mid-November to late May) and wonderful powder snow. Naeba is connected via Dragondola (Naeba-Tashiro Gondola Ropeway) to the Tashiro area of Kagura. Dragondola is the moniker for the longest gondola lift in Japan.
There are over a dozen ski resorts around Yuzawa. All are accessible via public transportation. Yuzawa is also known for its onsens and baths can be found in ski resorts, hotels, public bath houses and shinkansen (bullet train) stations. There is also an all-you-can-try sake shop at the Echigo-Yuzawa station, where for only 500 yen, you can try almost 100 types of sake from Niigata Prefecture.
Japan Snow Season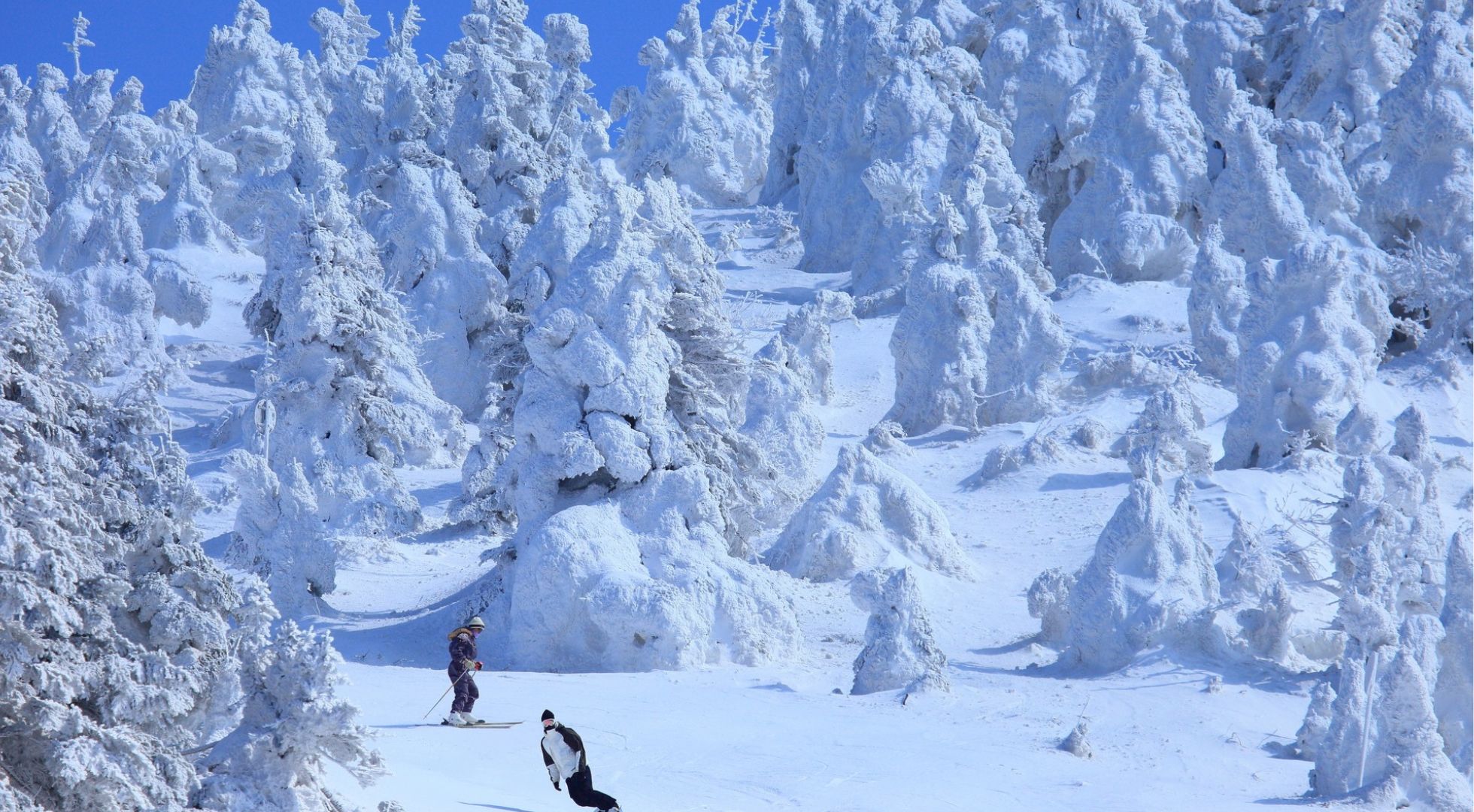 The snow season in Japan is long, stretching for several months. In some places, it starts as early as November and lasts until May. For prime powder conditions, winter sports enthusiasts head to Hokkaido from mid-Jan through February. But as we can see above, Japan has many popular destinations (outside Hokkaido) for snow seekers. Do note that the ski season varies from resort to resort based on actual snow conditions so make sure to plan your trip in advance.
Some ski areas open early, i.e., late October, with the use of artificial snowmaking machines.  The first resort is usually Snow Park Yeti in Shizouka, which always makes national news for its early opening. Snow Park Yeti is on the southern foothills near Mount Fuji and you can admire views of this famous mountain from the slopes.
If you are looking to avoid crowds, think about going in early December. However, there is a chance of insufficient snow if the area is not assisted by snow-making machines. During the peak season, you can go during the week to avoid crowds waiting to get on the lift.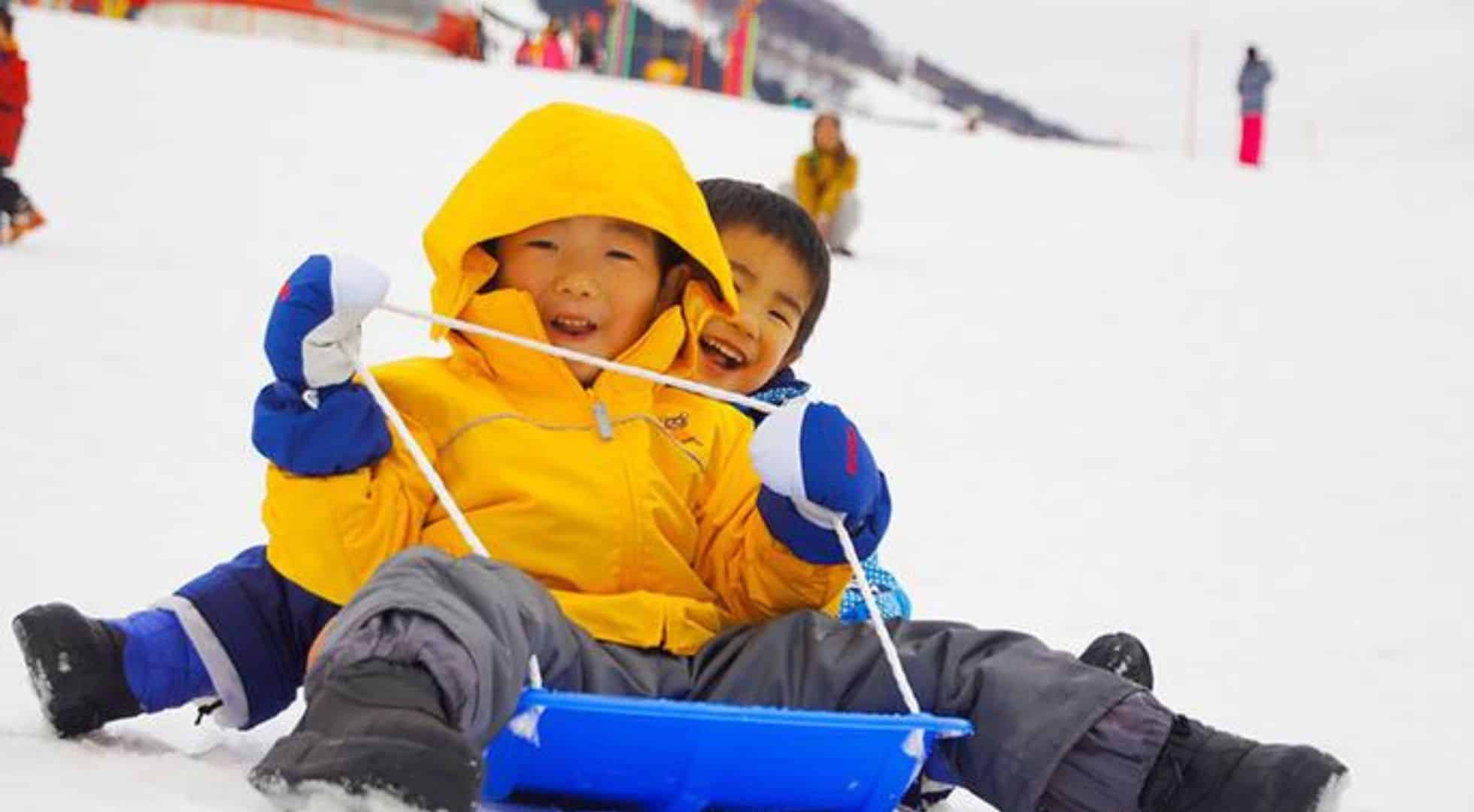 READY TO Enjoy Japan Skiing?
You may also be interested in:
[/vc_column][/vc_row]