Annyeong Haseyo!
As Jeju Island in South Korea now welcomes international tourists visa-free, there's no denying that a trip to the largest volcanic island in Korea promises a unique experience of stunning natural wonders, picturesque landscapes, and a chance to immerse in its rich local culture.
Whether you are travelling with family or on your own, read on and discover the things you need to know and do on a trip to Jeju Island, the Hawaii of Korea.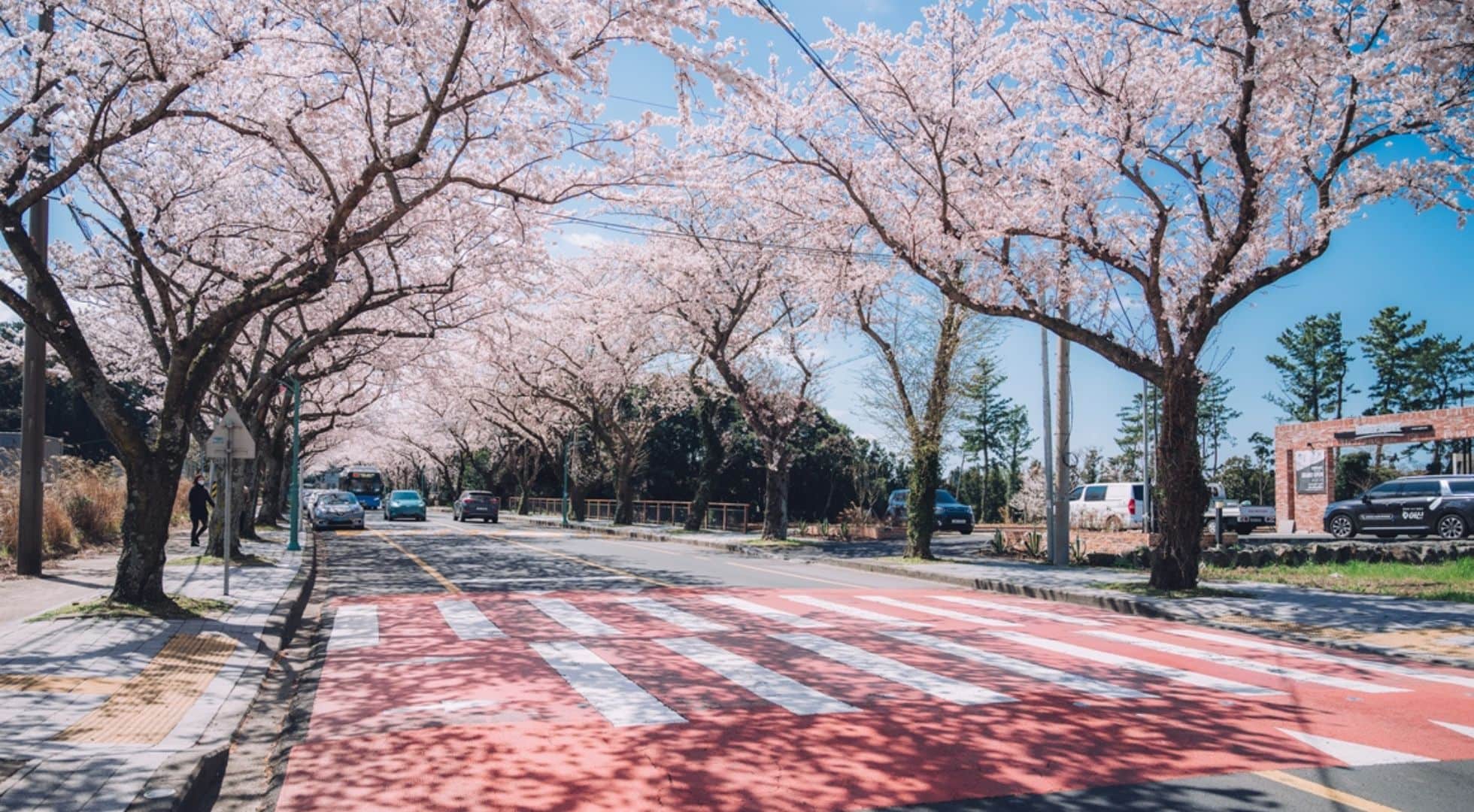 Best Time to Visit Jeju Island
The best time to visit Jeju Island is from April to June or September to October. The spring/summer season from April to June provides pleasant weather with slight rainfall and blooming cherry blossoms. Jeju Island experiences autumn from September to October and boasts scenic views with leaves turning yellow or red. The winter season from December to February is a great time for having fun in the snow and indulging in gastronomic adventures while revelling in the winter festival atmosphere.
Getting to Jeju Island

You can take a direct flight to Jeju International Airport or a one-hour flight from Seoul. If you are traveling on a budget consider taking a ferry to Jeju Island from either one of five ports – Mokpo (Mokpo Port), Haenam (Usuyong Port), Wando (Wando Port), Goheung (Nokdong Port), or Yeosu (Yeosu EXPO Cruise Terminal). Although the ferry journey may be a great way to soak in the seaview, it is the longest route to Jeju Island and may take between two to four hours. Certainly not for the faint-hearted as the waters can be quite rough! The fastest way to get to the island is the direct flight to Jeju province.
Travelling around Jeju Island
The main modes of transportation on Jeju Island are buses, taxis, scooters, and bicycles. For convenience, it is best to book a car or taxi for a more personal and comfortable journey. Cycling along the coastal roads is a great way to explore Jeju Island as a solo traveller or in a group.
For more information on transportation around Jeju Island, visit the official page of the Korea Tourism Organisation.
Where to stay in Jeju Island
There are four distinct areas in Jeju Island – Jeju City (North), Seogwipo (South), Seongsan (East), and Aewol (Northwest). Most first-time travellers prefer to stay in Jeju City with easy access to public transportation. If you are looking to enjoy the seaview on a holiday getaway, then book a place to stay in Seogwipo, the second largest city in Jeju Island or Aewol, famous for its sandy white beaches. If you are on a tight budget, check out the traditional Korean pension lodges or guesthouses around other parts of Jeju Island such as Seongsan.
Best Things To Do in Jeju Island
Nature Attractions
1. Climb Mount Hallasan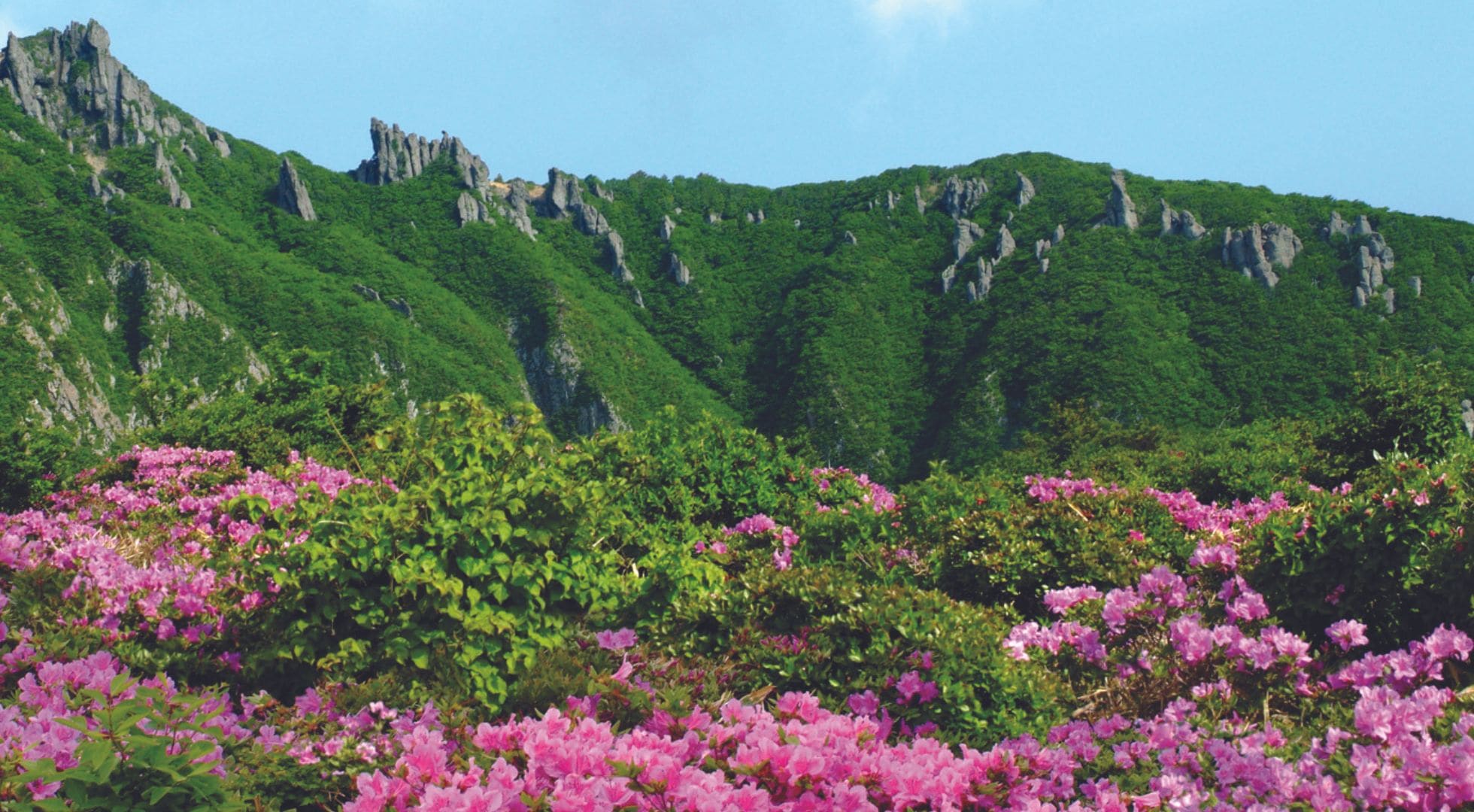 At the centre of Jeju Island, South Korea lies Mount Hallasan, the highest mountain in Korea. This dormant volcano declared a UNESCO World Natural Heritage Site is easy to climb despite its high altitude. Enjoy the scenic view of Jeju Island and large crater lakes at the peak. Check the weather forecast and wear warm clothing as the wind can be quite strong in this area. Not up for a hike to the peak? Fret not, as you can also stroll along the breathtaking trails of nearly 6,000 species of plants and animals. Mount Hallasan is one of the best places to visit in Jeju Island for a once-in-a-lifetime experience!
2. Marvel at the beauty of Cheonjeyeon Waterfall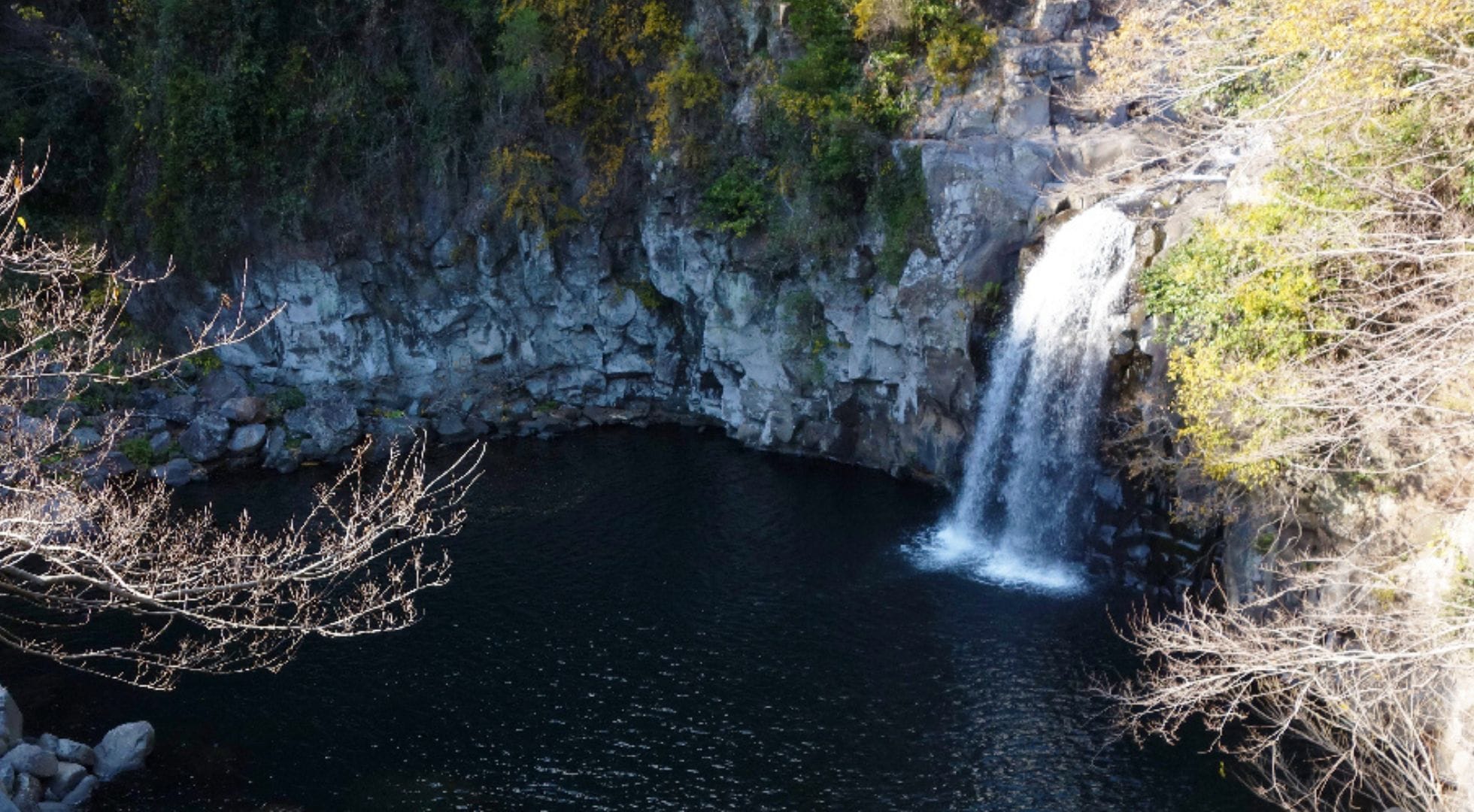 Known as the "Pond of God", Cheonjeyeon Waterfalls consists of three levels. The first waterfall is the main water source for the second and third which merges into the sea surrounded by unique rock formations. Apart from the clear cascading waters, check out the unique species of flora such as Solipnan reeds and skeleton fork ferns in the area that makes it a true botanist's dream. Although you can't swim at the waterfall, it is a great place to relax and appreciate the serene waters and lush greenery of Jeju Island.
3. Explore Manjanggul Cave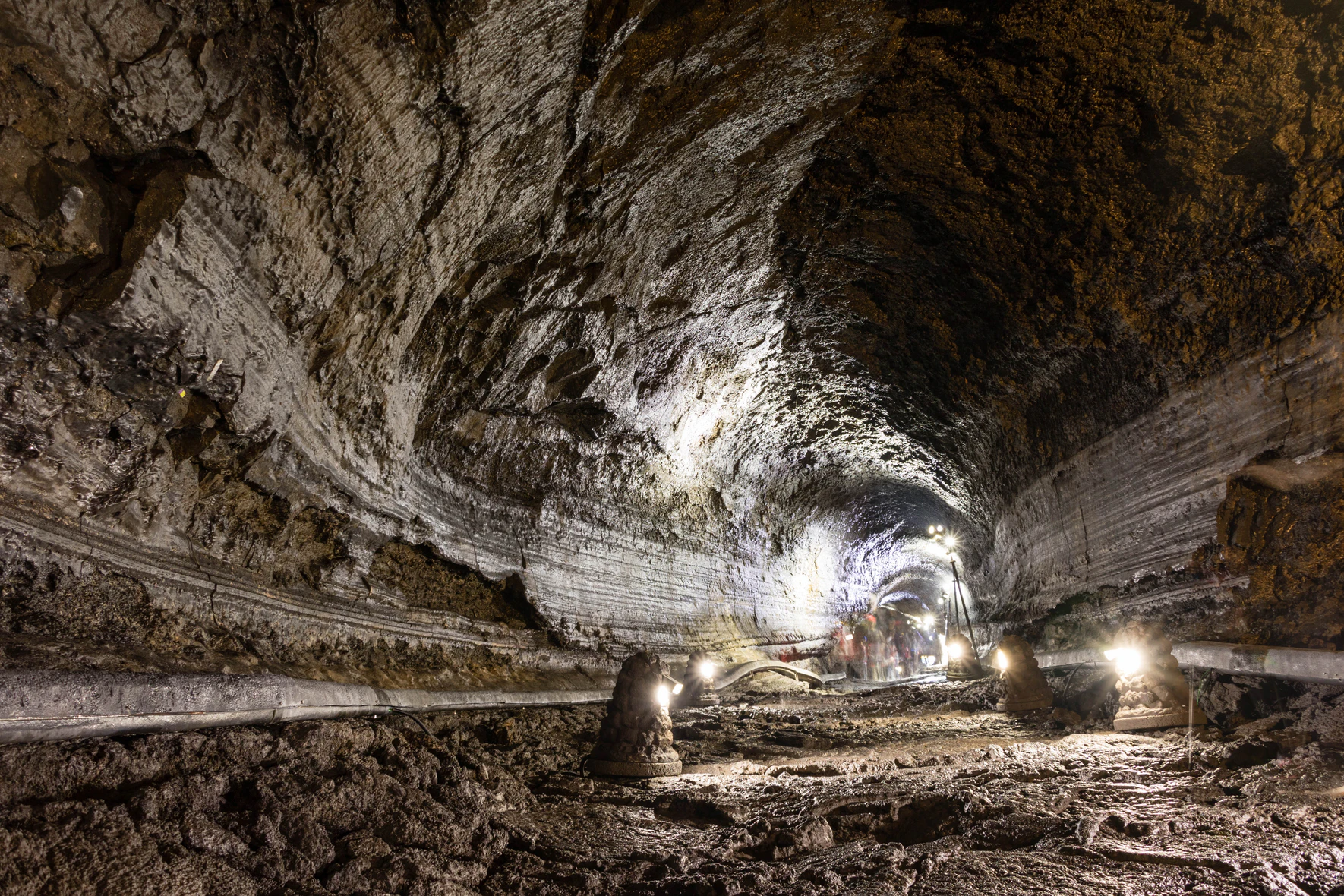 Another famous UNESCO World Heritage Site, Manjanggul Cave is one of the longest lava tunnels in the world. Featuring unique lava stalagmites and long lava tunnels illuminated with colourful lights, and the sound of bats adds to the thrilling experience. You won't feel claustrophobic, as the ceiling of the cave is 5 to 10 metres high. If you are visiting the cave, don't forget to bring a jacket as temperatures can drop to as low as 11°C and wear proper shoes to avoid any mishaps as it can get quite slippery.
4. Surf or swim in Jungmun Saekdal Beach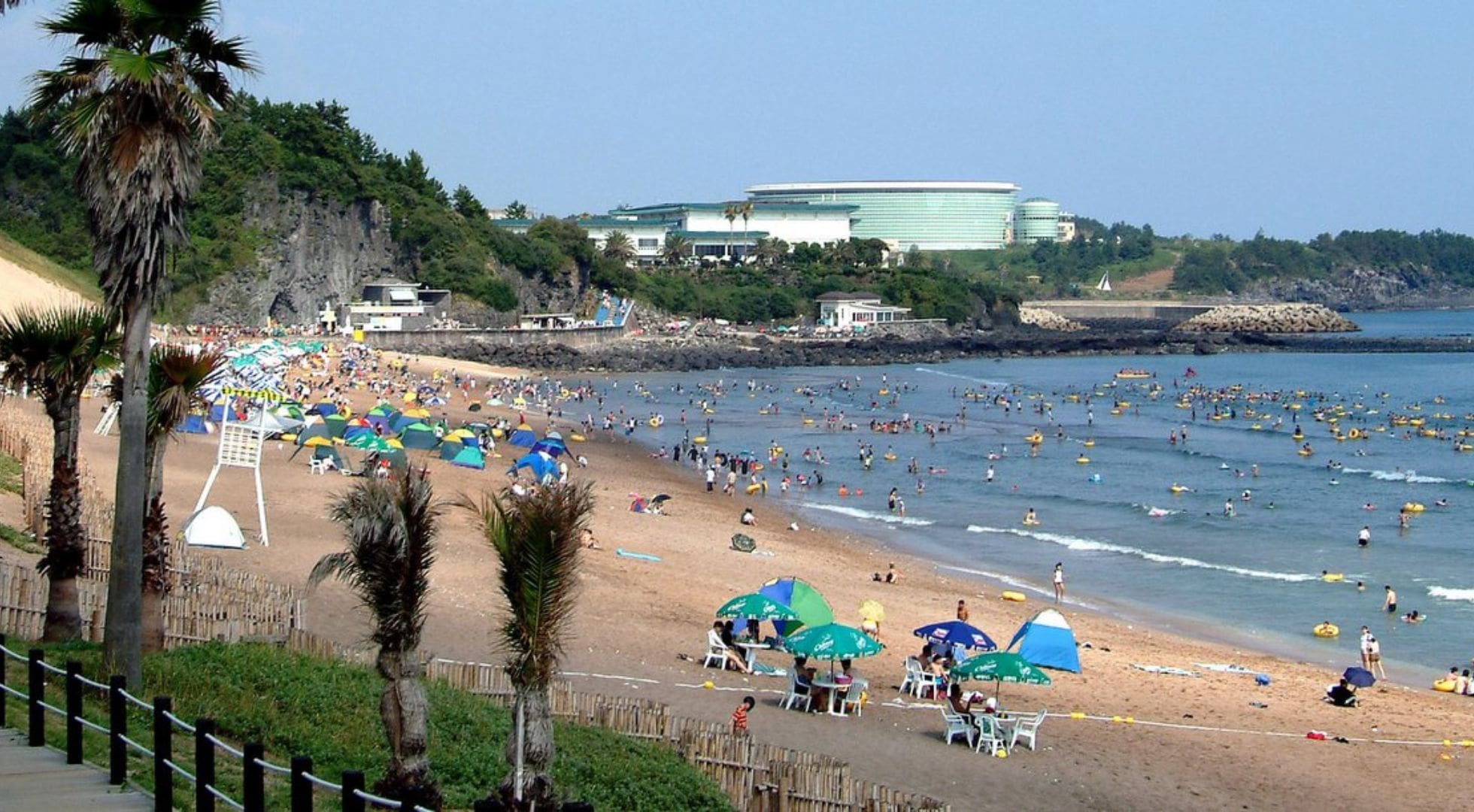 A major attraction for surfers due to its huge waves, Jungmun Saekdal Beach is the most famous beach in Korea among locals and international travellers. The unique feature of this beach is the combination of black, red, and grey grains along its white sandy shores that accentuates the island's black hyeonmuam stones. The sea cave near the beach area has also graced many Korean TV commercials. Enjoy a leisurely swim in the cobalt blue ocean or just chill, feel the cool sea breeze, and listen to melodic waves crashing against the cliffs.
Family, cultural, and historical attractions
1. Visit the teddy bear museum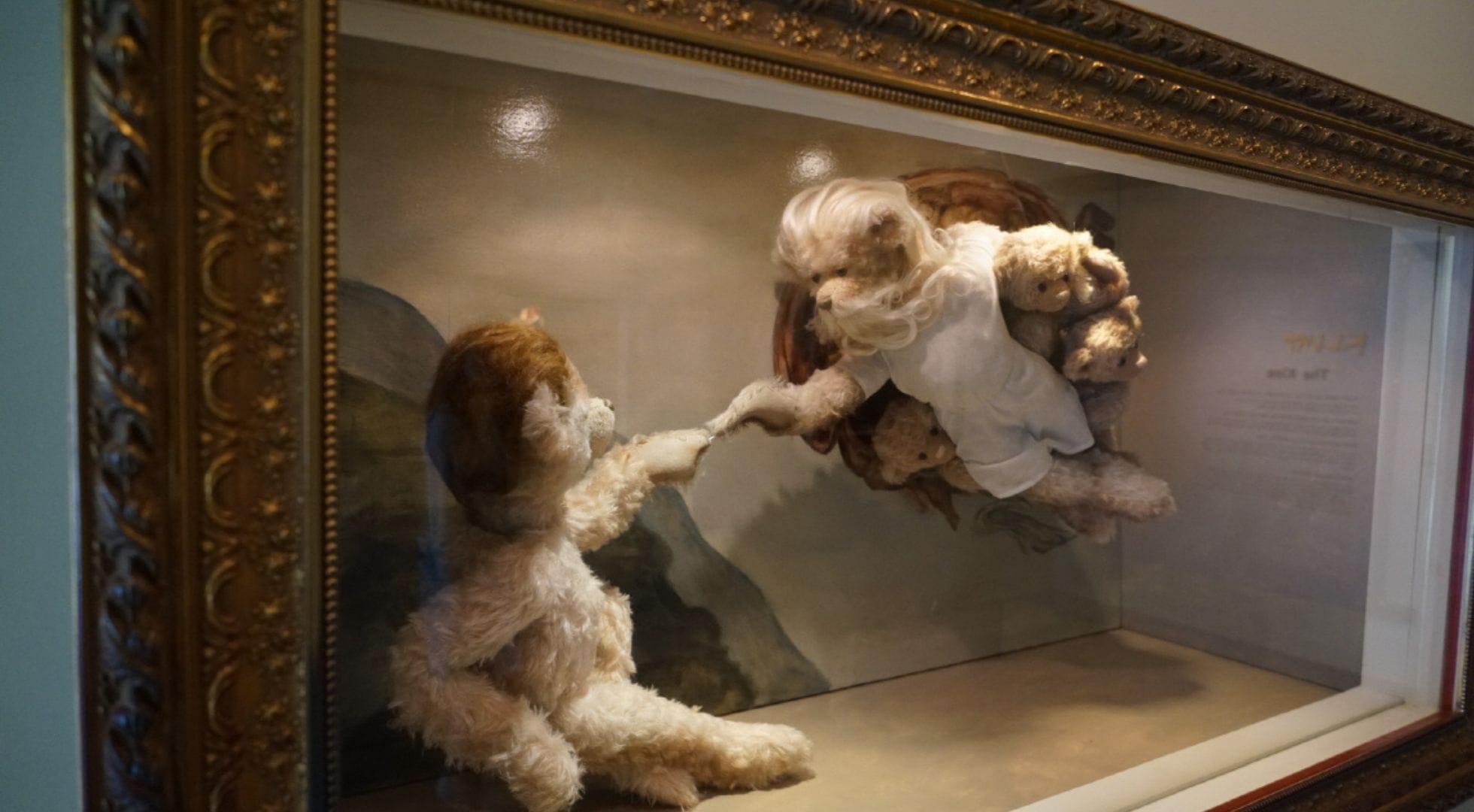 If you love teddy bears as much as we do, then make your way to this fun and quirky museum among the most popular museums in Korea. With a display of over a thousand teddy bears from around the world and hand-made teddy bears, discover bear versions of famous historical figures such as the Mona Lisa and Napolean Bonaparte or recreation of masterpiece artworks such as The Creation of Adam by Michelangelo. You can even hang out in the garden area for tea with adorable sculptures of teddy bears. Jeju Island's Teddy Bear Museum is a must-see for family travellers and teddy bear lovers!
2. Experience JEJU ISLAND's one-of-a-kind LoveLand Theme Park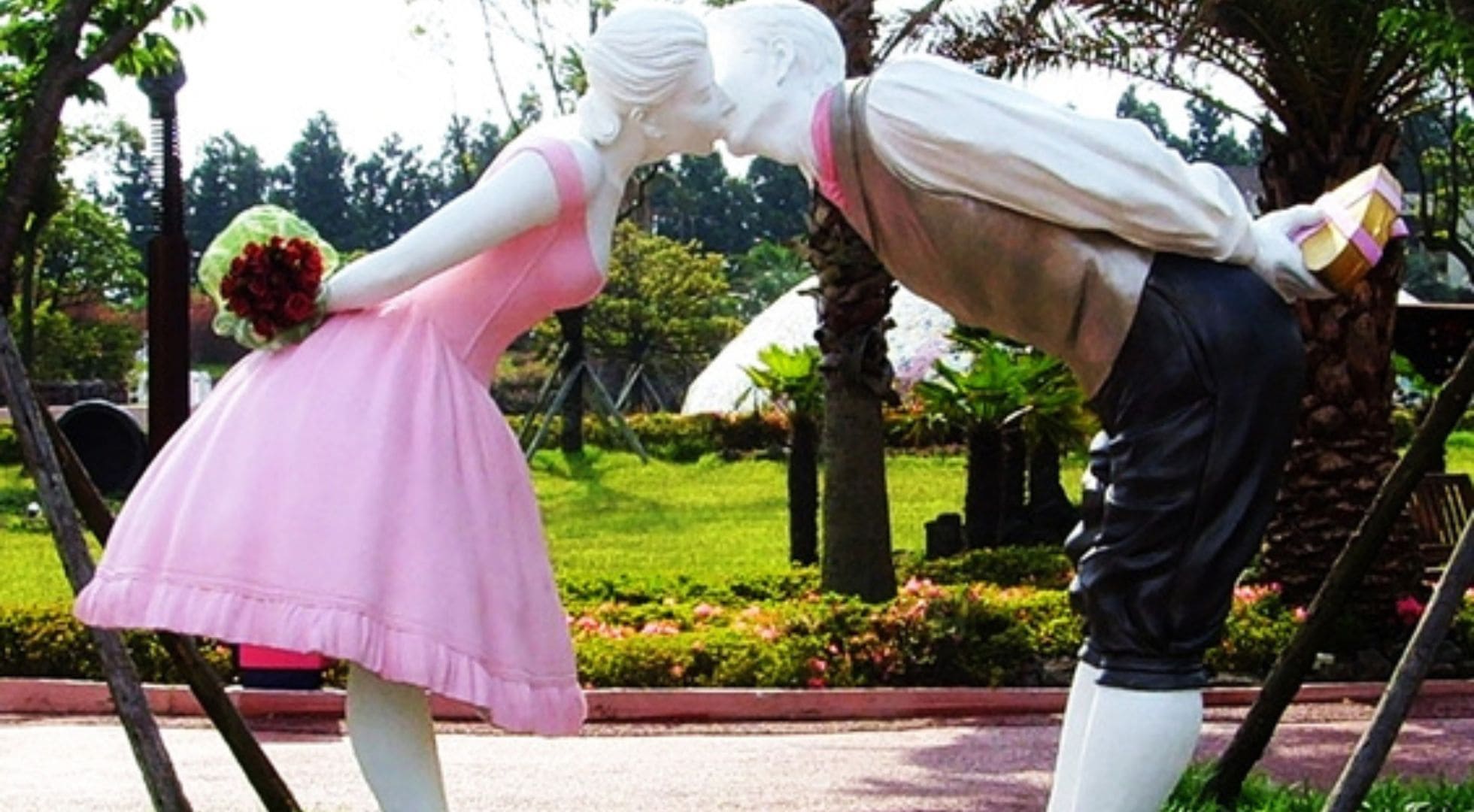 The adult-only Love Land Theme Park in Jeju focuses on sensuality and eroticism with tongue-in-cheek risqué sculptures created by graduates of Hongik University. Honeymooners may not want to miss this theme park where art and eroticism meet in an amusing way. Visit Love Land as the first or last stop on your Jeju Island trip since it is just 10 minutes away from Jeju International Airport.
3. Learn about green tea culture at Osulloc Tea Museum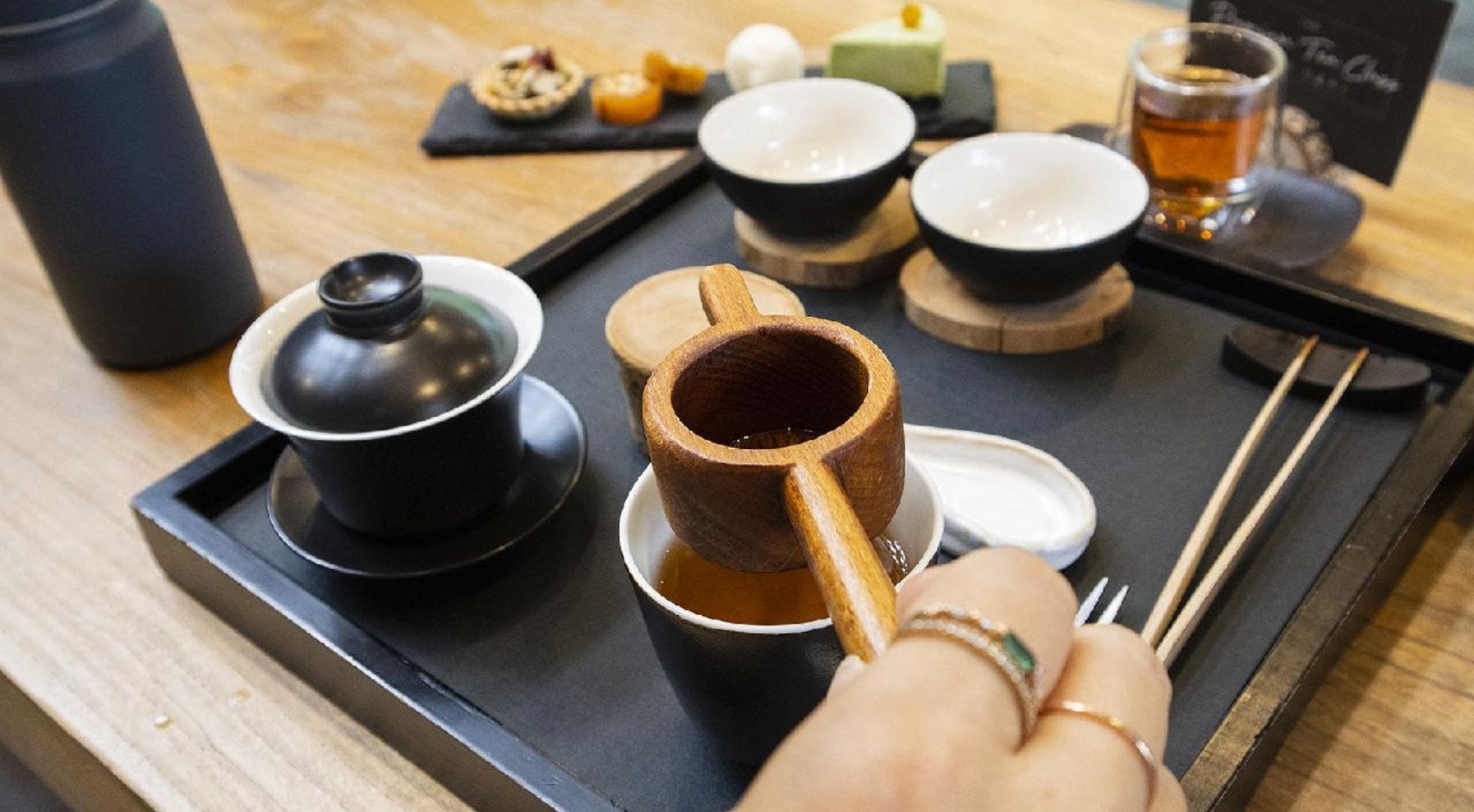 Jeju Island's Osulloc Tea Museum is a great place to learn about Korea's tea culture. The museum itself boasts a unique East meets West design like a green teacup surrounded by a nature-friendly garden. Explore the Tea Cup gallery with various traditional utensils from the Joseon Dynasty associated with Korean tea culture and tea cups from all around the world. Savour a cup of green tea in the indoor garden or get some fresh air on the deck and soak in the beautiful view of green tea fields in the distance.
4. explore Jeju Aerospace Museum and take a break at greem cafe
After enjoying tea at Osulloc Tea Museum, you might want to drop by Jeju Aerospace Museum which is just about 1km away to get a glimpse of Korea's aviation science, technology and history. Jeju Aerospace Museum is an advanced aerospace museum that integrates education and entertainment and a place where you can completely immerse yourself in a world of aerospace.
While you are there, don't forget to visit Jeju Greem Cafe, located on the 4th floor (observatory level) of the Jeju Aerospace Museum. Why? Because stepping in the cafe will give you the illusion that you're stepping into a 2D cartoon world as every decor in the cafe is white with black outlines. This would certainly provide lots of incredible photo opportunities. You can enjoy a variety of drinks as well as desserts such as cakes and ice-cream her while observing the sea, Osulloc tea fields, Hallasan Mountain, and Sanbangsan Mountain in the distance. 
Protip: You can take the elevator straight to the cafe and do not need to purchase a museum ticket if you plan to only visit the cafe.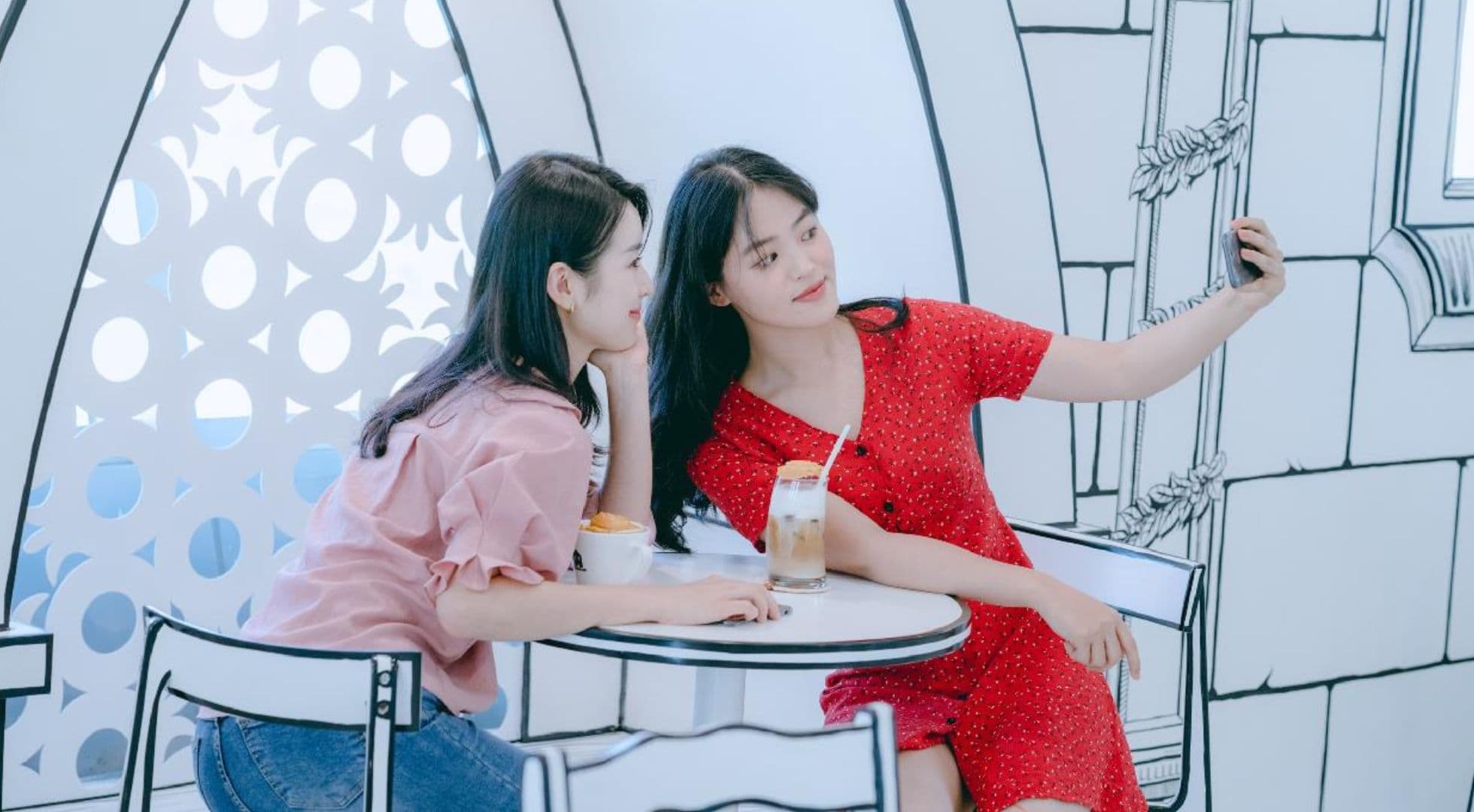 5. Experience 19th century Korea at Jeju Folk Village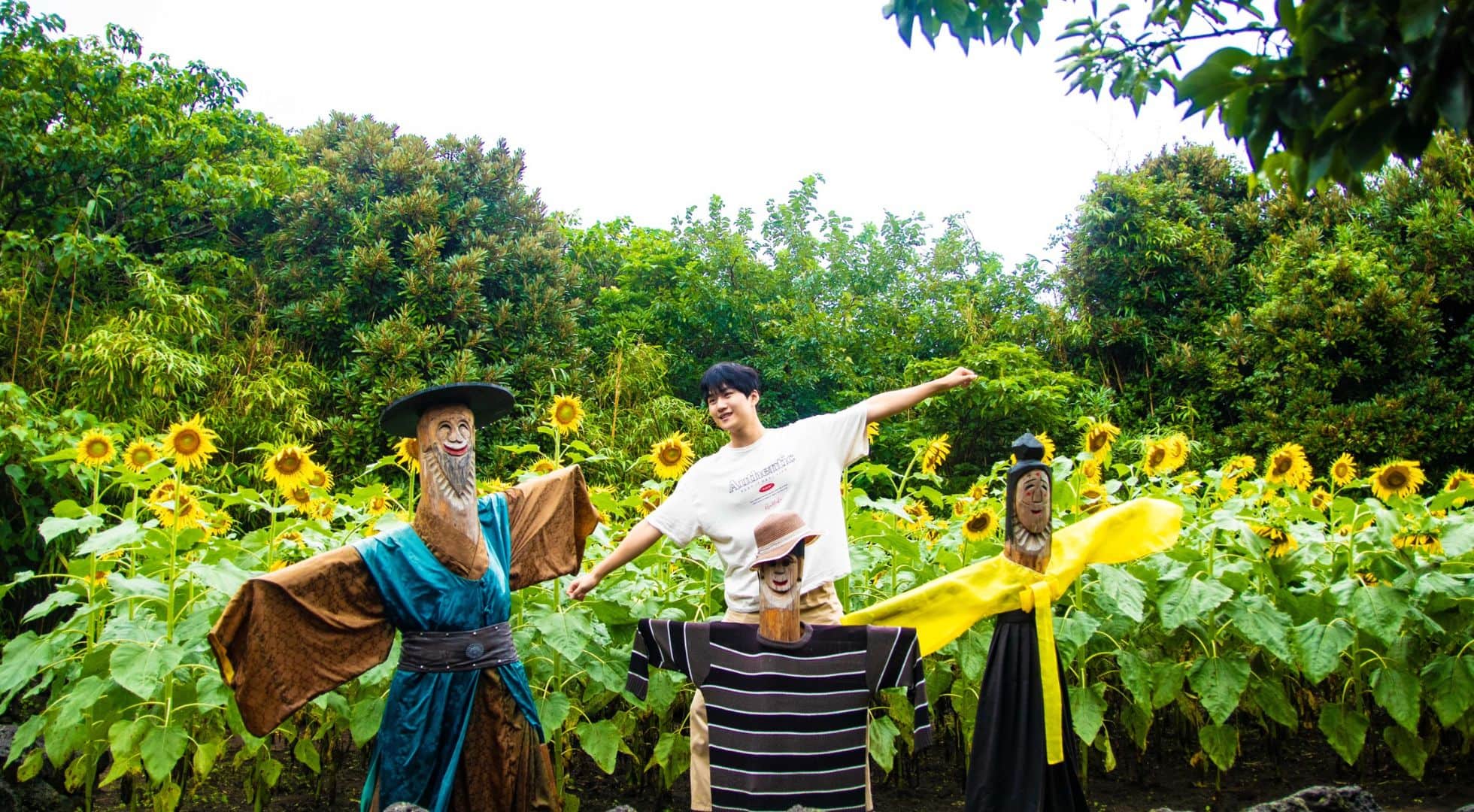 One of the best places to visit in Jeju Island for a history lesson is Jeju Folk Village. Travel back in time to Korea in the 1890s to experience the lifestyle of Koreans in this cultural village featuring more than 100 traditional houses over four different areas – Mountain Village, Hill-country Village, Fishing Village, and Shamanism Village. Stroll along the village and learn more about ancient tools used for farming and fishing, watch cultural performances, or get your fortune read by the local fortune teller! To top it off, try your hand at making tofu or red bean porridge for a memorable experience at the cultural village.
6. Wander around Jeju Stone Park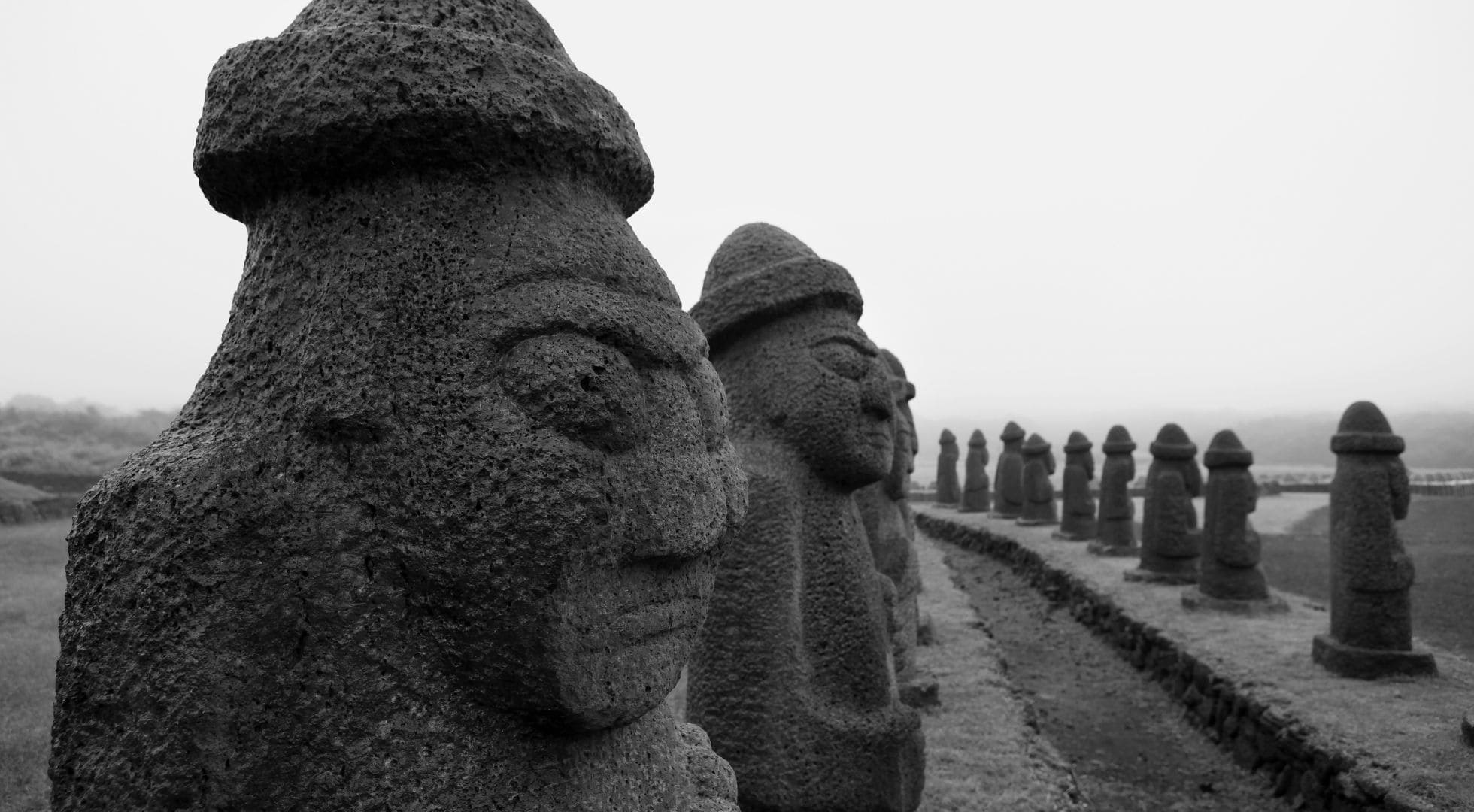 Stones are an integral part of Jeju culture and history. A journey through Jeju Stone Park will allow you to get up close to this rich cultural heritage and its significance. Many dol haerubangs or large stone sculptures for protection are scattered around the park. Drop by the Jeju Stone Museum located in the park and learn more about the unique geological history of Korea and the volcanic events that formed Jeju Island.
7. Immerse in captivating media art at Arte Museum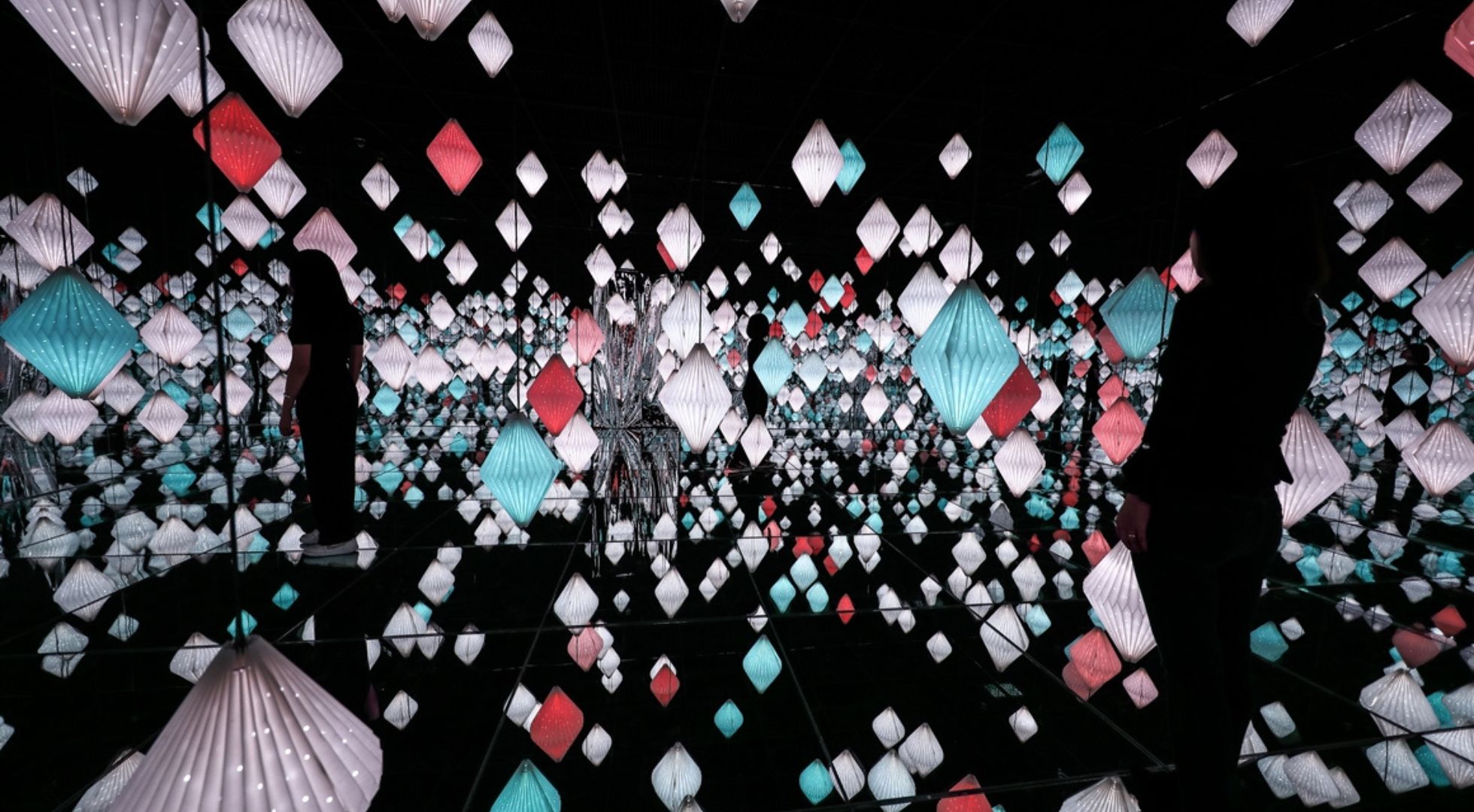 As the largest media art museum in Korea, Arte Museum is a feast for your senses with impactful visuals and sounds. Explore various exhibition halls, such as the Tropical Rainforest, featuring animals that change colours and patterns with the surrounding environment. Experience a Surreal Beach and let your mind flow free with the mesmerising sights and sounds of the beach stretching out to infinity, or wander through the Star Light Park featuring paper art for an extraordinary art experience.
There are many amazing things to see and do in Jeju Island for every kind of traveller. So pack your suitcase and get ready for an exciting and wholesome body, mind, and soul experience only at Jeju Island, South Korea!
Experience the best of Jeju Island, South Korea
You may also be interested in: