"Travel is the only thing you buy that makes you richer" – Anonymous.
After years of toiling away at work and saving up for retirement, the day has finally arrived for you to savour the fruits of your labour. What better way to spend your precious time and savings than travelling the world? Although travelling later in life can seem daunting, age should never be a barrier to having fun adventures or doing what you love. That's where our senior travel tips come in handy!
Today, senior travellers are redefining the essence of travel through experiential or purpose-driven travel by seeking more adventurous, leisure and learning experiences rather than just travelling to scenic destinations. According to Squaremouth.com, a travel insurance company, there has been a drastic increase in senior travellers in the post-pandemic travel surge or revenge travel in 2022.
With adequate planning, senior travellers, whether solo or in travel groups, can have a fantastic experience. But first, let's look at the benefits of travelling later in life.
Senior Travellers Need To Vacation More. Here's Why
1. slows the ageing process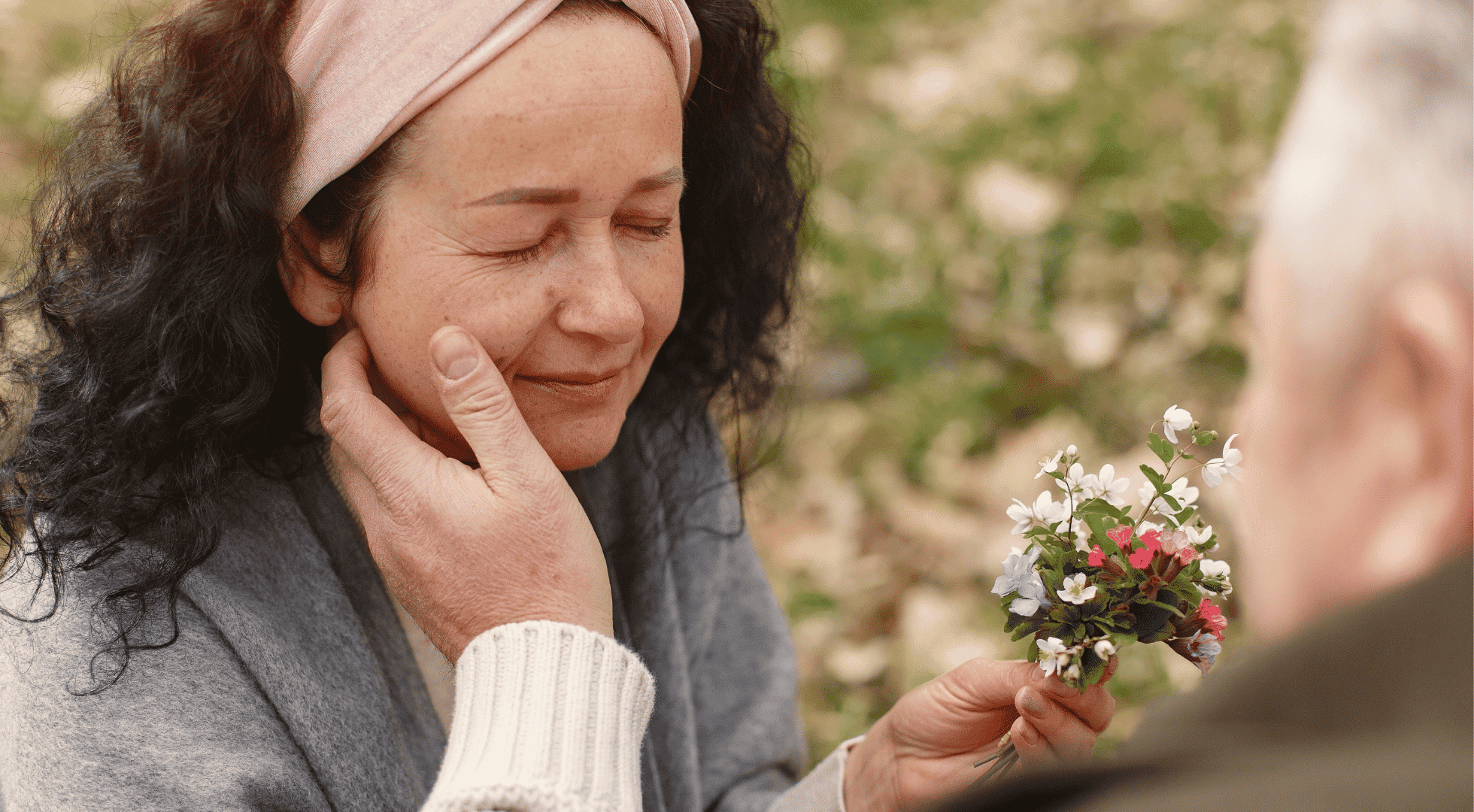 Returning after a vacation gives you a different glow as you feel energized and stress-free. In the long run, reducing stress levels slows the ageing process and boosts physical health.
2. Less risk of heart disease
Studies have shown that women who travel at least once in six years or less are at a higher risk of developing heart disease than women who travel at least twice a year. Meanwhile, men that take annual vacations are 32% less likely to die from heart disease.
3. Build new friendships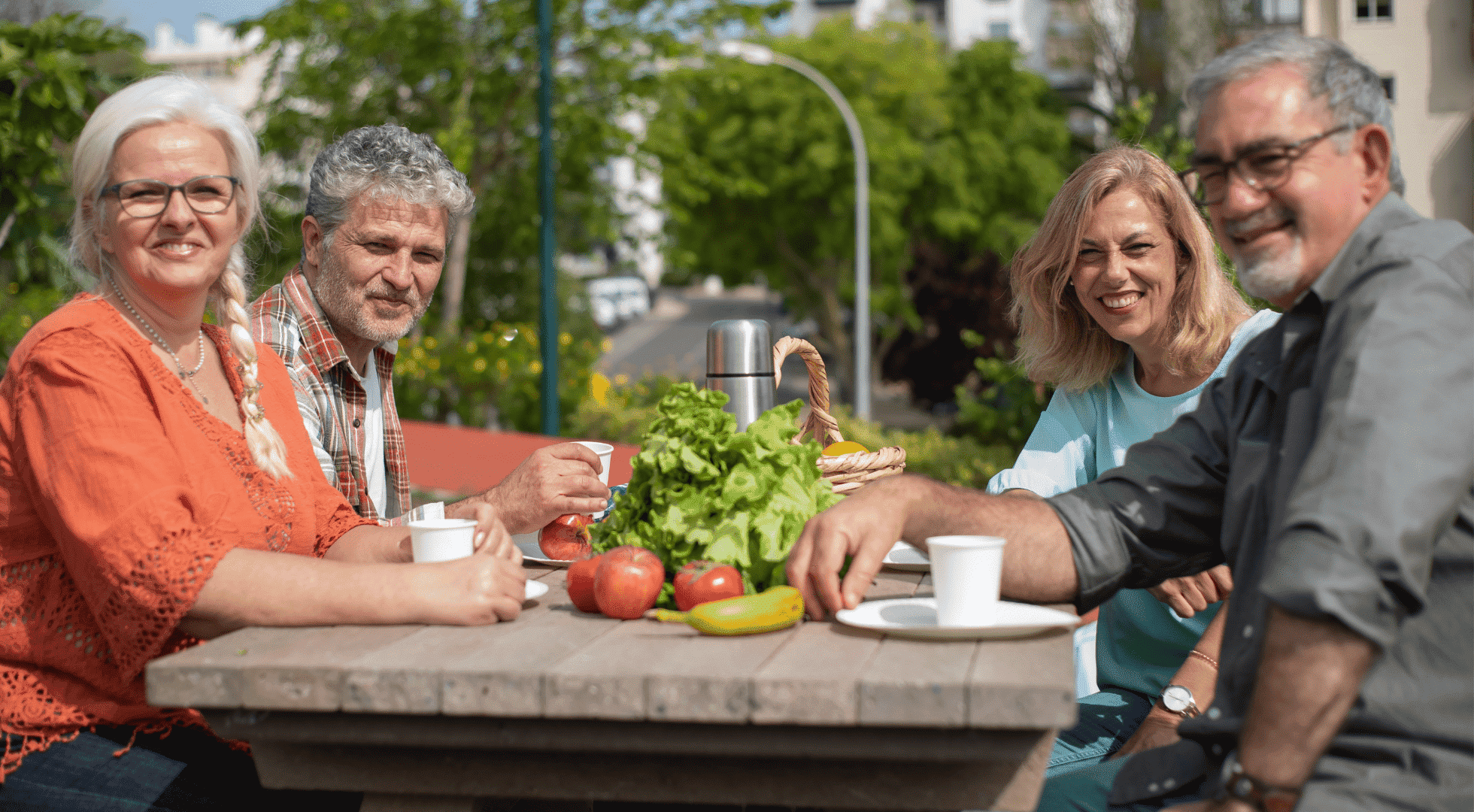 Travelling is an excellent way for senior travellers to make new friends while travelling. Senior friendships are vital for healthy ageing more than physical exercise as it fosters stronger social connections for longer, healthier and happier lives.
4. Gain new perspectives beyond your comfort zone
Travelling to a foreign destination and experiencing a new culture, lifestyle, and cuisine encourages senior travellers to move away from their daily routines and do something new. Ultimately, these unique experiences give senior travellers a new lease on life and more confidence in facing their fears and challenges.
As a senior traveller, you often feel overwhelmed with various challenges of travelling, from deciding whether to travel solo or join senior travel groups, the range of tours for seniors, making travel bookings and even what to pack. Keep calm and read on! Our senior travel guide will help you master the essentials for a safe and memorable travel experience.
Things Every Senior Traveller Needs To Know
Benefits of Joining Senior Travel Groups
Group travel has more perks than just being cheaper. Most senior travel groups offer guided tours with transportation and a knowledgeable guide to take you to the best spots without much hassle. You will also feel safer and comfortable travelling with other seniors who share common interests and forge new friendships. Seniors with health conditions or mobility issues won't feel left out as travel groups can make special arrangements or organise activities suitable to such health conditions.
Above all, travel planning and logistics, such as making travel bookings, hotel accommodations, travel itineraries, and related services, including tipping, are managed solely by travel groups. This way, senior travellers can enjoy their vacation without the stress of planning a holiday.
Types of Tours for Seniors: How to Choose The One Suitable for You?
Small travel groups
Senior travellers travelling for the first time should choose senior travel groups with a small group of participants and the same interests, such as hiking. Small travel groups offering flexibility and customised services would also be suitable for first-time senior travellers. Another critical factor for consideration should be adequate safety measures and the ability of travel groups to adapt to your particular health needs.
Bus or train tours
Senior travellers who don't enjoy walking or experience mobility issues may opt for a bus or train in the company of a large group of like-minded seniors. Bus or train trips are great ways to travel locally or abroad and meet a diverse group of seniors (after all, "the more, the merrier!").
Spiritual retreats
Many retirees embark on spiritual retreats for self-discovery and inner peace. These travel groups range from large groups of pilgrims lasting for weeks or months to small groups with more solitude-based experiences in remote locations around the world, like the Himalayas.
Solo Travel For Seniors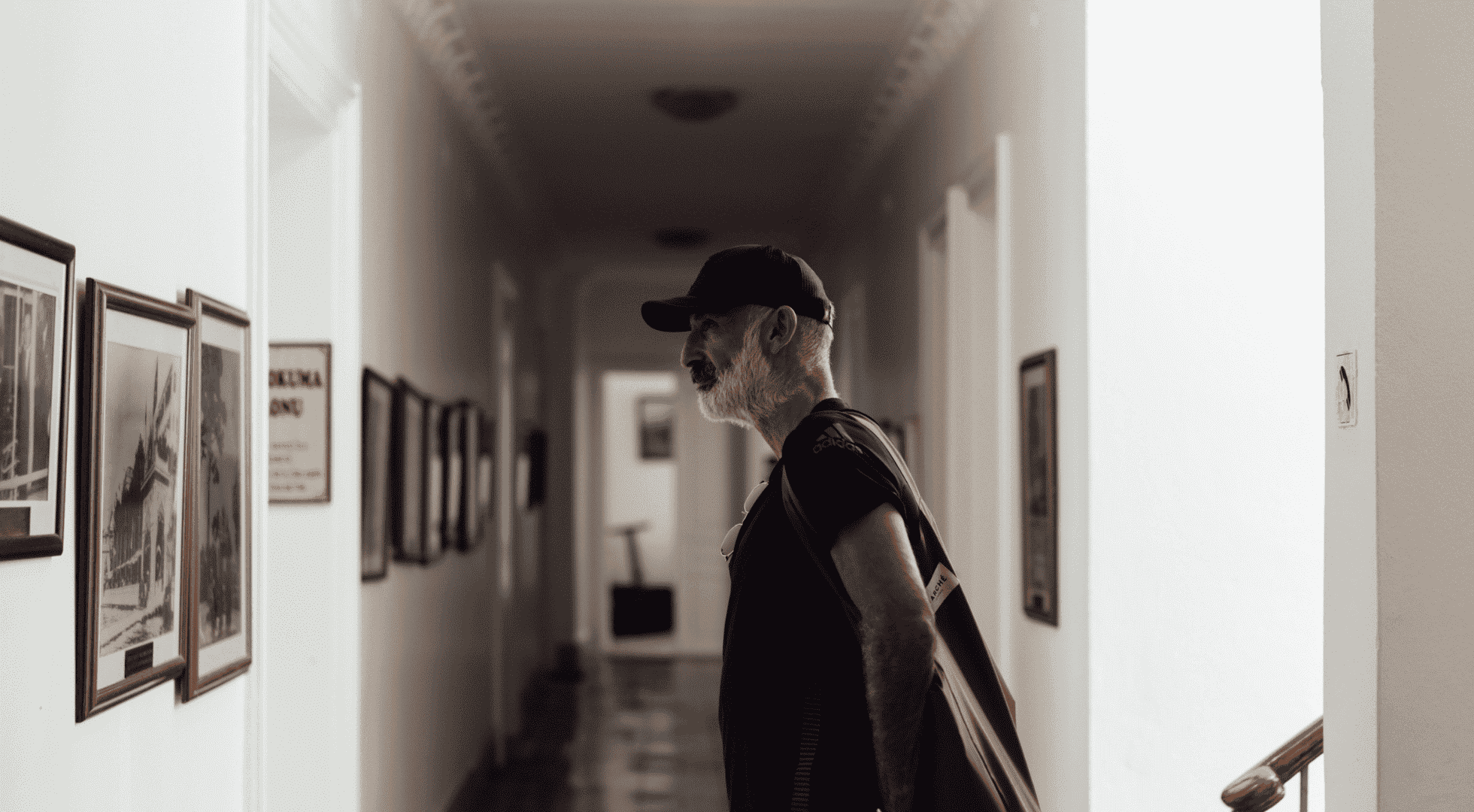 Just because you are over 50 doesn't mean you can't travel solo. Travelling alone is possible over 50 and just as important as travelling solo in your 30s.
Many changes in midlife such as health, relationships, children and work make solo travel for seniors a great opportunity for some me-time, freedom, and to find a renewed purpose in life.
You can travel independently and manage all the travel planning and arrangements or join a tour as a solo traveller. Now that you have the time after retirement, you can enjoy curating your travel plans. In that case, independent solo travel gives you the freedom to do just that and adds to the excitement of going on an extended vacation. Otherwise, joining a tour as a solo traveller is a perfect choice to avoid feeling lonely.
Essential Senior Travel Tips For Solo or Group Travel
Travel Tip 1: Get travel and health insurance
Travel and medical insurance are vital for all senior travellers, solo or in a group. As you age, you are prone to a greater risk of accidents. Without proper travel and medical insurance, you will be fully responsible and spend more than necessary for unexpected situations. If you have travel and medical insurance, you can claim expenses for medical emergencies during your vacation and travel-related mishaps like lost baggage or other valuables. Be sure to check with your health insurance provider on the medical conditions covered during travel and the list of clinics or hospitals overseas for medical emergencies.
Travel Tip 2: Check your health before going on vacation 
Getting a clean bill of health before setting out on a much-awaited vacation puts you at ease. Check with your doctor for the medication you need to carry while travelling. With the rise of various health threats like the Covid-19 pandemic, protecting your health with a booster dose and adhering to overseas travel and health requirements is a priority. After all, staying healthy sets you up for a great time and ensures a safe and comfortable journey.
Travel Tip 3: Put your medication, essential travel documents and devices in your carry-on bag.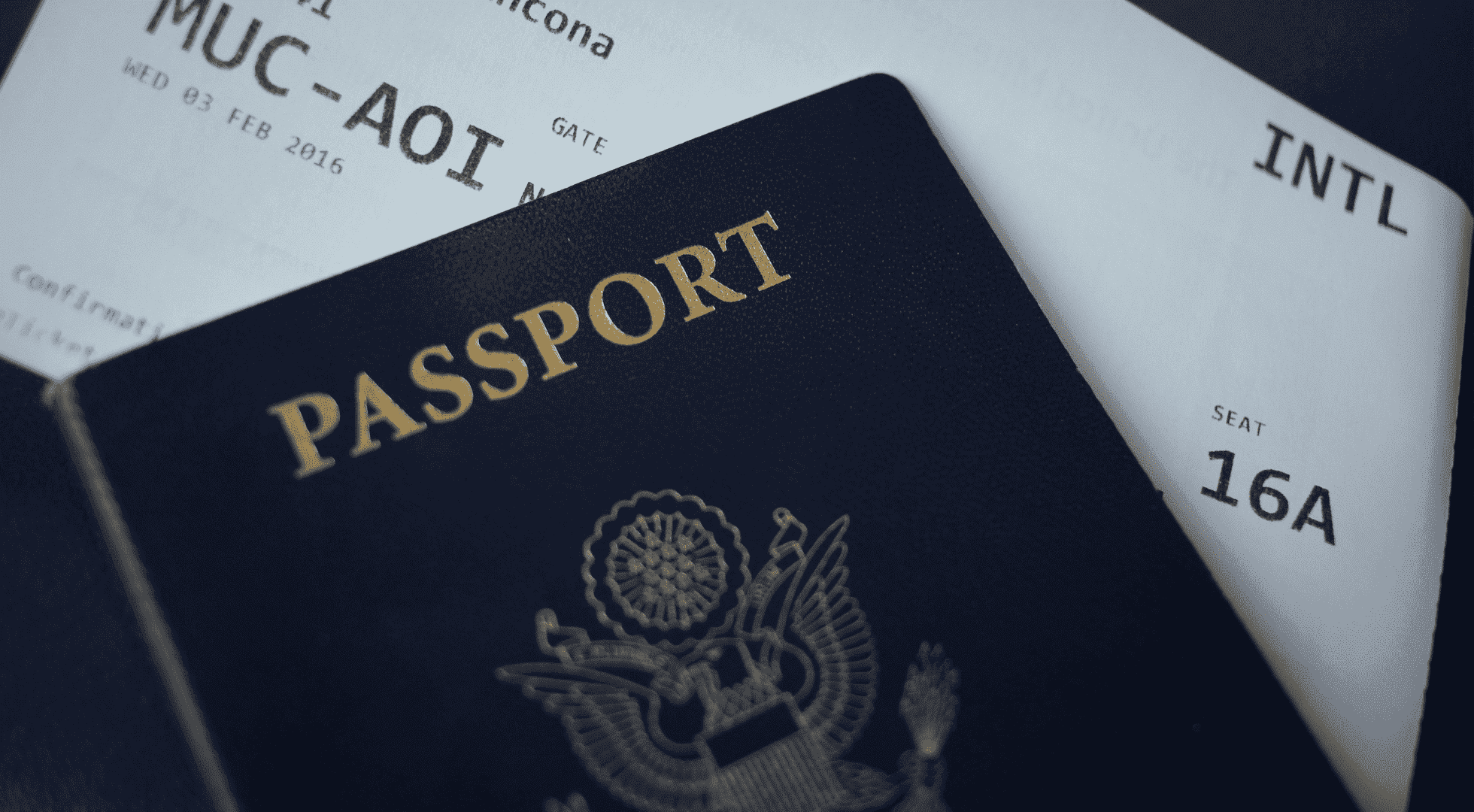 Label your medication in advance to eliminate the possibility of consuming the wrong medicine. Carry your medication, passport, cash, mobile device, laptop flight ticket and accommodation confirmation in your handbag or carry-on bag pack to avoid being misplaced. You can also save a soft copy of flight and hotel bookings and store it on Google Drive. 
Travel Tip 4: Request for additional support services in advance
Inform your travel agent or carrier to make special arrangements for medical conditions or mobility issues for a smooth journey.
Travel Tip 5: Book aisle seats and ground-floor rooms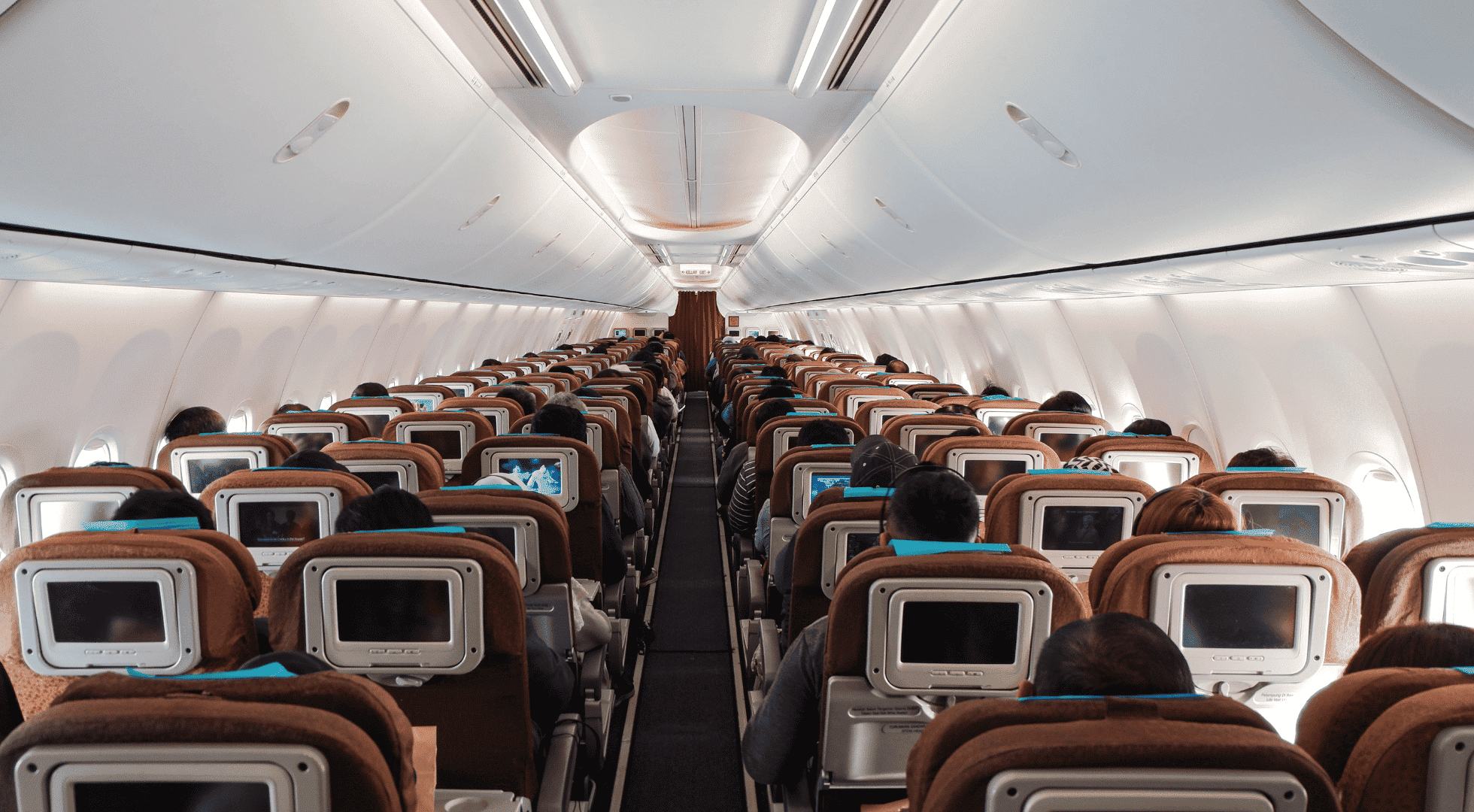 Aisle seats on a flight provide easy access to restrooms and slightly more legroom and space for senior travellers to stretch or walk around. Further, aisle-seat passengers are the first to disembark from the plane and have better access to the overhead baggage compartment. Similarly, rooms on the ground floor provide easy access so that you don't have to take a flight of stairs in case the elevator is out of service.
Travel Tip 6: Wear suitable shoes
Proper footwear is the most important travel accessory. Flimsy shoes can ruin your travel experience. Invest in suitable and durable footwear to protect your feet against rough terrains and the possibility of walking for a long distance while sightseeing.
Travel Tip 7: Travel light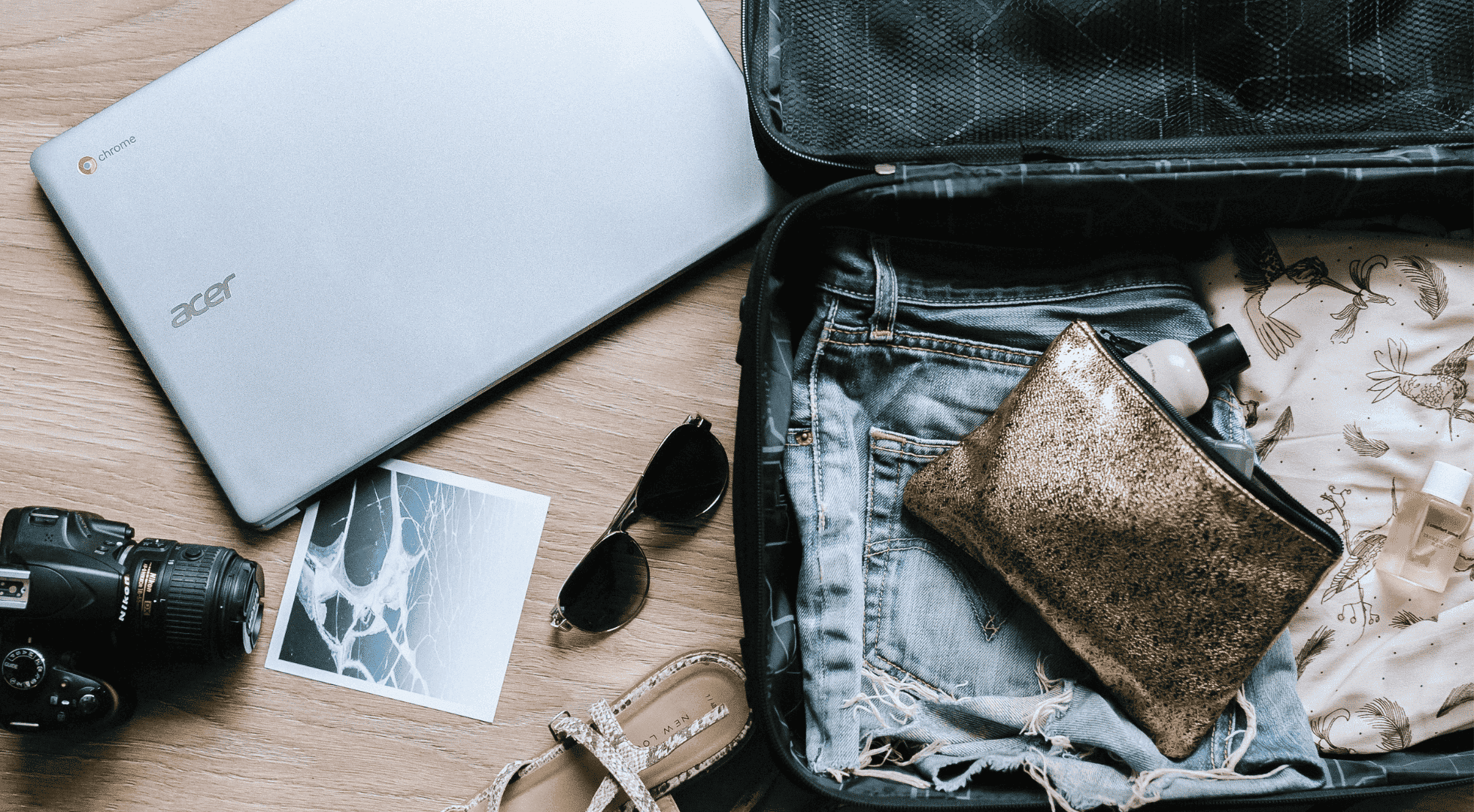 Packing only the essentials makes packing and unpacking easier. It is advisable to have less luggage to avoid attracting unnecessary attention. Carrying fewer bags gives you control and reduces the risk of losing your luggage at the airport or paying extra charges. Packing light for men and women includes items of clothing for multiple uses rather than a one-time-only purpose. Match base colours like black and brown with a few bright colours. Be sure to pack a bathing suit, pyjamas, cardigan, shawl, and jacket to keep warm.
Travel Tip 8: Stay alert for scammers
Senior travellers often become easy targets for travel scams, from fantastic travel package deals to tour guide impersonators and gifts. Use trusted sites to research your prospective travel destination, and be cautious of travel deals offering huge discounts and other perks.
Other common travel scams include fake taxis where cab drivers pick up tourists and charge an exorbitant price for low-quality services, putting senior travellers in danger, especially in a foreign country. The best solution is to use verified e-hailing services or take a taxi from the airport stand. At tourist sites, be cautious of your surroundings and tour guide impersonators who are always on the lookout for vulnerable tourists by offering to take them to the best or secret spots for a high price or unscrupulous traders offering free souvenirs. At the end of the day, if something is too good to be true, it is most likely a scam.
Travel Tip 9: Use free Wi-Fi with caution
Beware of using free Wi-Fi in a foreign country to access personal documents and online banking services. Ask the hotel or café staff how to access a secure Wi-Fi connection. Check with your mobile provider on the availability of temporary international travel plans for your mobile device and the charges that may apply. Always have a backup strategy to access important travel documents, online banking services, and ease of communication, especially for emergencies.
Travel Tip 10: Watch what you eat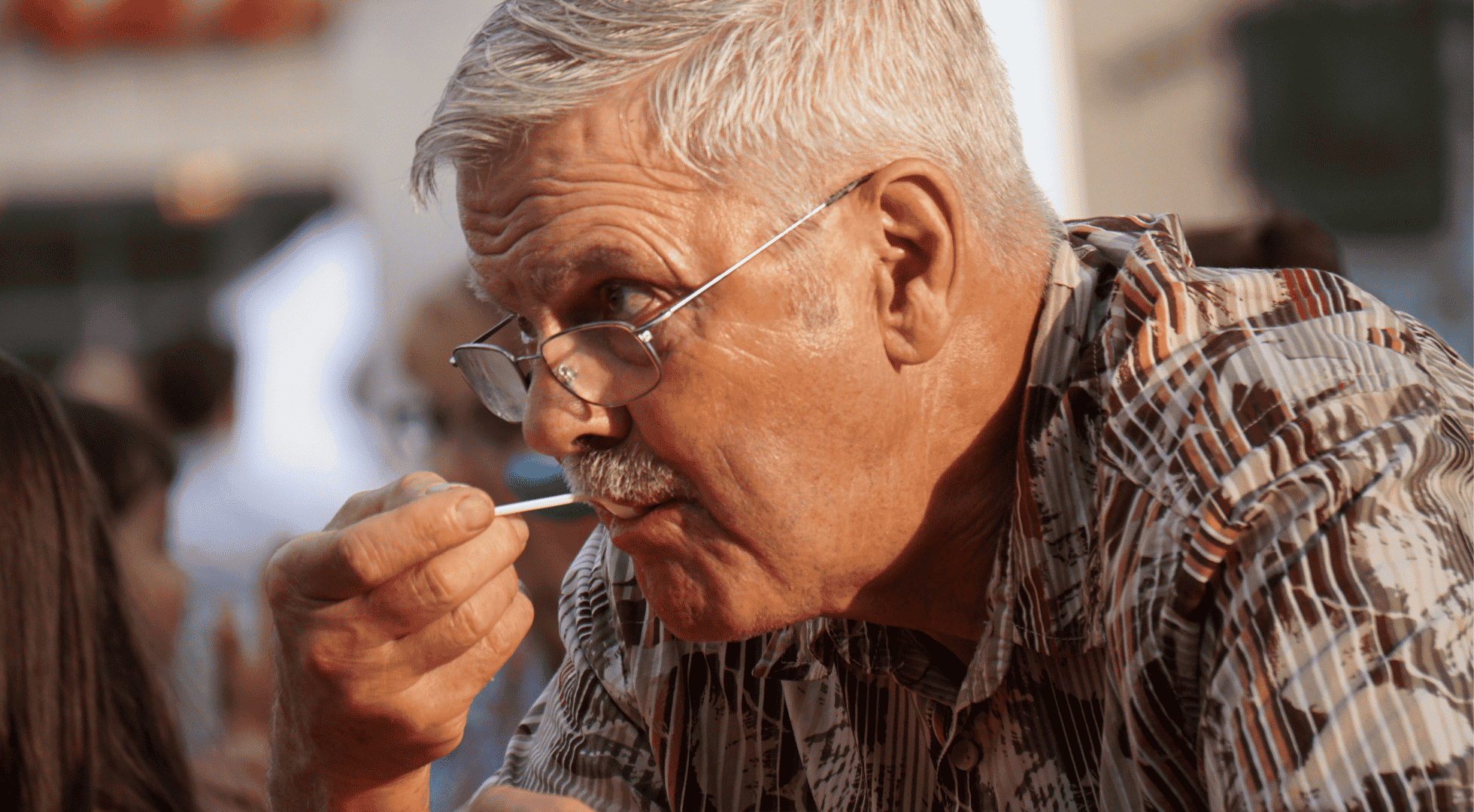 Those with a restricted diet due to specific medical conditions should be cautious of their food intake while travelling – everything in moderation! As you age, your stomach may be more sensitive than it used to be during your younger days. Senior travellers should be careful of spicy food or raw delicacies and stick to bottled water as much as possible.
Mistakes Senior Travellers Should Avoid
Mistake 1: Sharing your travel plans on social media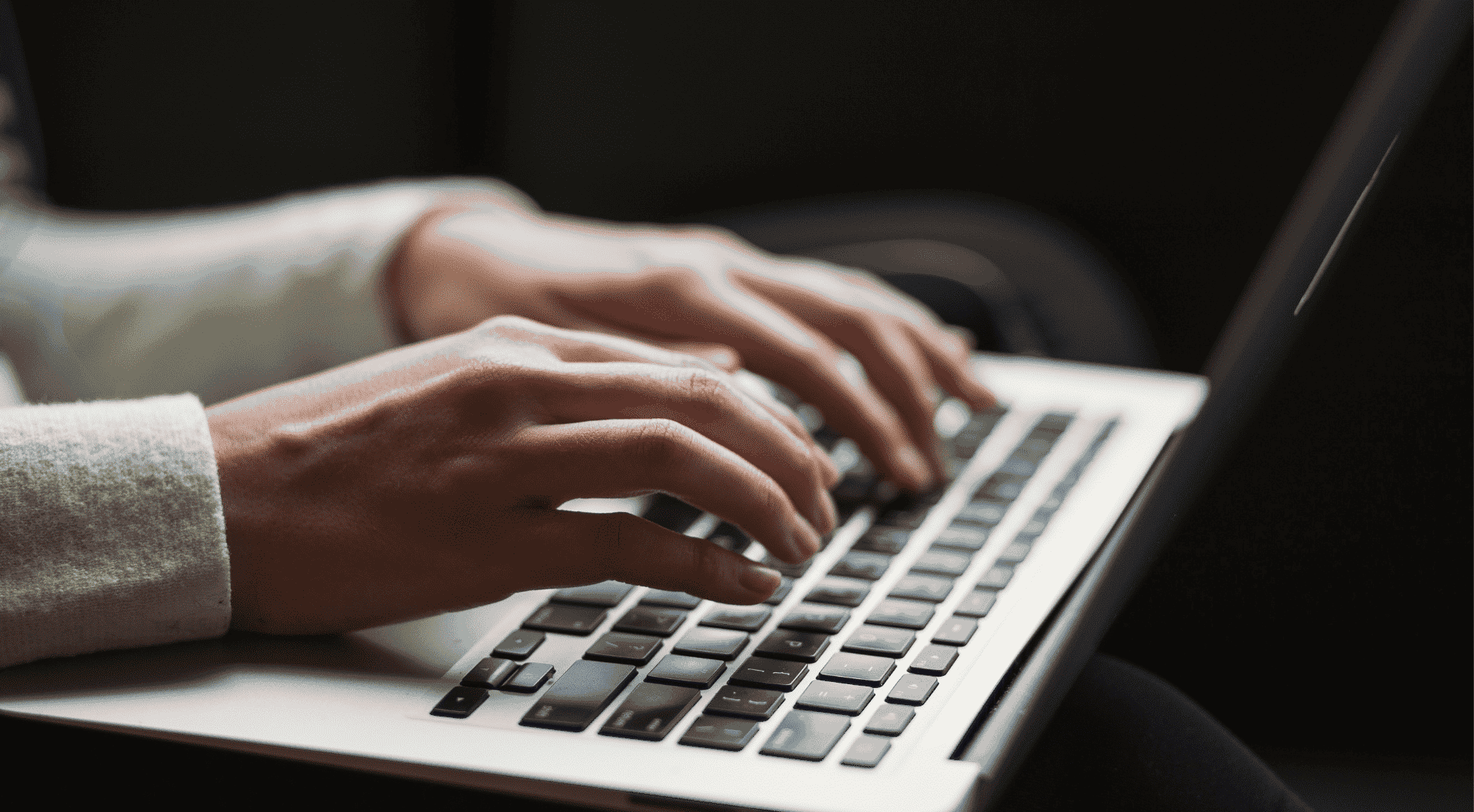 Travelling after retirement is an exciting experience. However, avoid disclosing too many details on social media to protect your safety while travelling and valuables (including your loved ones, of course!) at home.
Mistake 2: Travelling during peak season
Always travel off-season to avoid massive tourist crowds and long queues at the airport. Check the weather forecast, as bad weather conditions (monsoon season, winter) affect your travel plans.
Mistake 3: Travelling without sharing your itinerary with family or emergency contacts
Whether you are travelling solo or in a group, sharing your itinerary with your loved ones and having a list of emergency contacts is always prudent. Letting your loved ones know your whereabouts puts everyone at ease and ensures a safe and comfortable trip.
Mistake 4: Wearing too much gold or expensive jewellery
Carrying or wearing gold or expensive jewellery attracts unnecessary attention and the risk of your valuables getting stolen. Travelling in style is about comfort instead of being decked in luxury designer wear or accessories from head to toe.
Mistake 5: Not knowing your limits
Travelling to a diverse continent like India or Europe would make you eager to squeeze in as many places to see in a day, especially if you are on a short trip. Overloading your itinerary takes the fun out of the equation as you get tired easily commuting from one destination to another. Know your limits and choose a travel plan that suits you the best.
Mistake 6: Choosing the wrong travel companion
If you don't feel like travelling alone, that's perfectly fine. However, do exercise caution in choosing your travel companion. The last thing you would want is a companion that doesn't share the same interests or has a bad attitude that could ruin your entire holiday. Always travel with a familiar face who shares the same dynamics, or get to know another senior traveller while travelling so that you don't feel left out.
Whether you are travelling over 50 for the first time or a seasoned senior traveller, take control of your holiday plans with these smart senior travel tips. The bottom line is facing your fear of travelling and getting out there backed with proper research and a practical travel plan that suits your holiday needs.
The sights, sounds, friendships, and memories waiting to be made make the journey worthwhile.
Bon voyage, senior!
Are you a senior eager for a life-changing experience?
Let us help you plan your dream vacation!
You may also be interested in these articles: