Nepal is an incredible country that will inspire even the most intrepid traveller. This exotic land with thrilling landscapes – breathtaking Himalayas, roaring rivers and lush lowlands – is also a cultural eye-opener and a spiritual destination for life-changing experiences.  This compact landlocked country has  10 UNESCO World Heritage Sites.
Besides Mount Everest, the highest mountain on earth, Nepal is also famous for its monasteries and Lumbini, the birthplace of Lord Buddha. There are multiple options for world-class adventure sports. You can go trekking, white-water rafting, canyoning, rock climbing, mountain biking, mountaineering, and paragliding.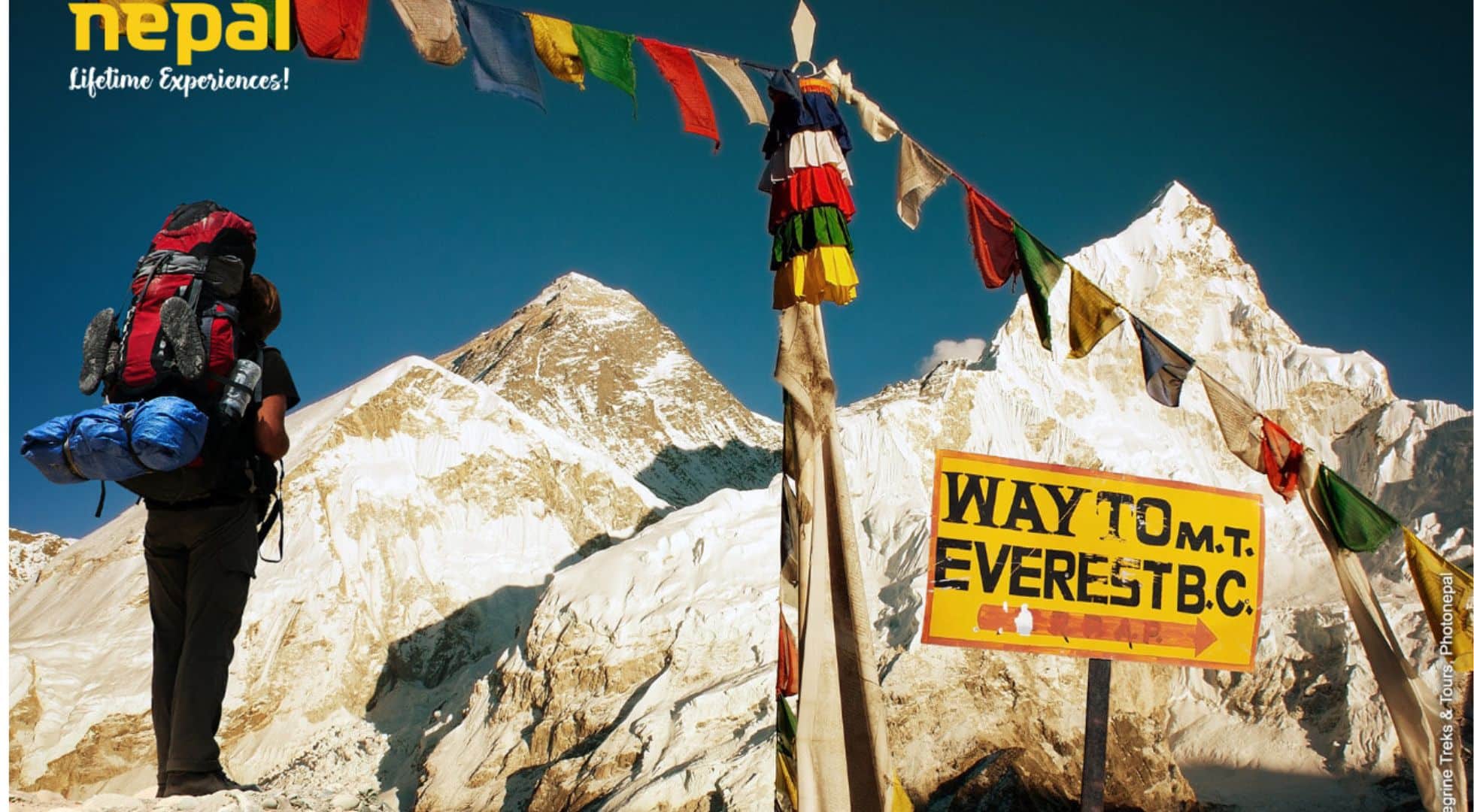 Nepal Travel Restrictions
Malaysians need a visa to visit Nepal. This can be obtained at the Nepalese Embassy in Kuala Lumpur or on arrival at the Tribhuvan International Airport, Kathmandu, Nepal. Vaccinated travellers need a Covid-19 vaccination certificate, completed at least 14 days prior to entering Nepal. Those that are not considered fully vaccinated will have to undergo a Covid-19 test (PCR or another WHO-accredited test) within the last 72 hours of boarding at the first airport.
Visa fees are as follows:
| | |
| --- | --- |
| i. | 15 day Multiple entry visa RM 125.00 / US$ 30.00 |
| ii. | 30 day Multiple entry visa RM 208.00 / US$ 50.00 |
| iii. | 90 day Multiple entry visa RM 520.00 / US$ 125.00 |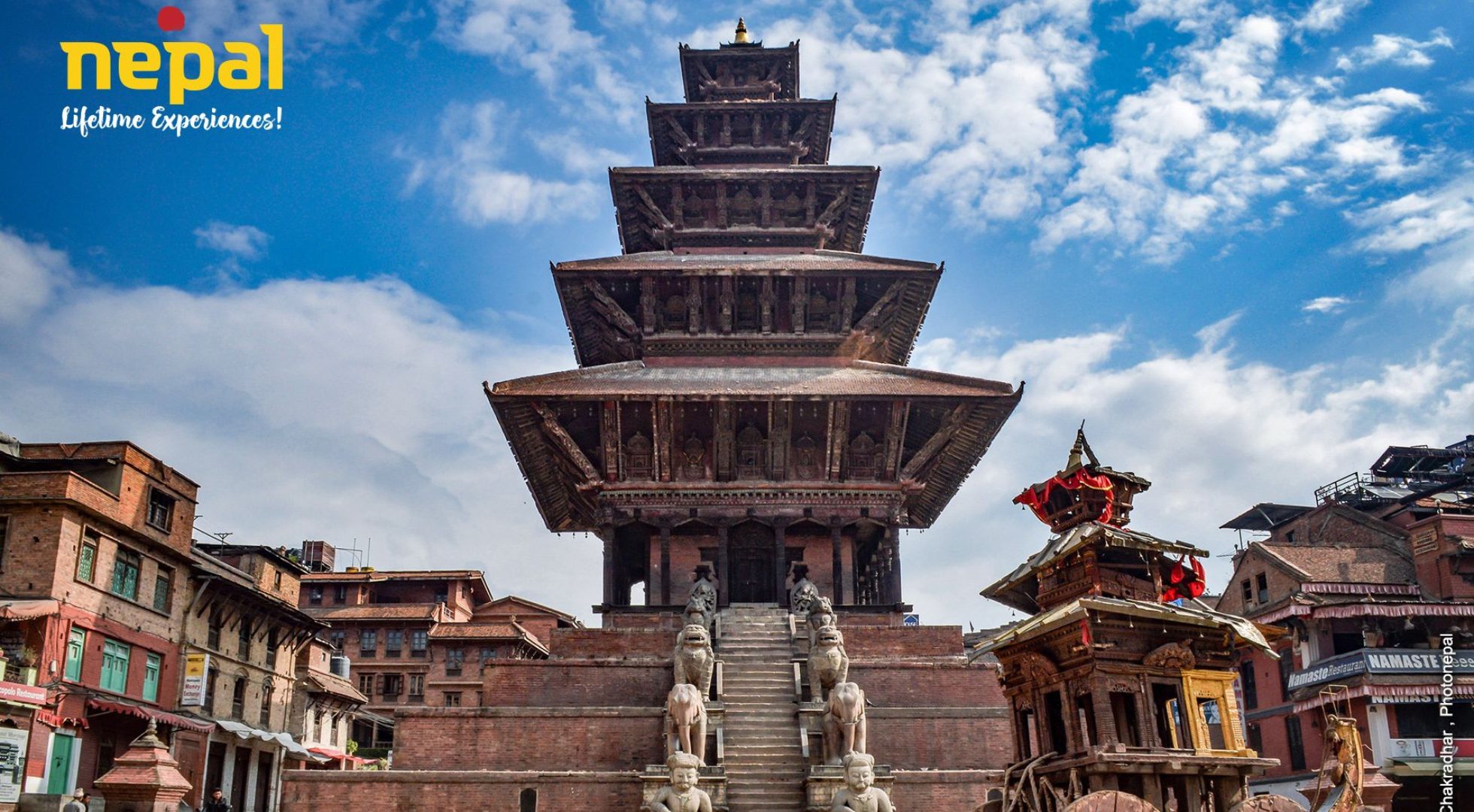 What to do in Nepal
Nepal offers a huge variety of outdoor adventures but its cultural sites, parks and towns are worth visiting. Here are 6 top destinations and things to do in Nepal.
1. Everest Base Camp
Mount Everest Base Camp area is the most well-known trekking route in Nepal. It is not a scenic walk but the allure of this majestic mountain has attracted thousands of trekkers and climbers over the years. There are various routes, of varying durations, to access this base camp and most trekkers start their journey by flying from Kathmandu to Lukla.
A 12 days round trip trek to the Everest Base Camp is a popular option. The big challenge is the sustained high altitude and trekkers are advised to take things slow and steady. Note that all trekkers are required to hire a guide. Be prepared to be awe-inspired as you wakeup to the view of some of the highest peaks on earth.
2. The Apple Pie Circuit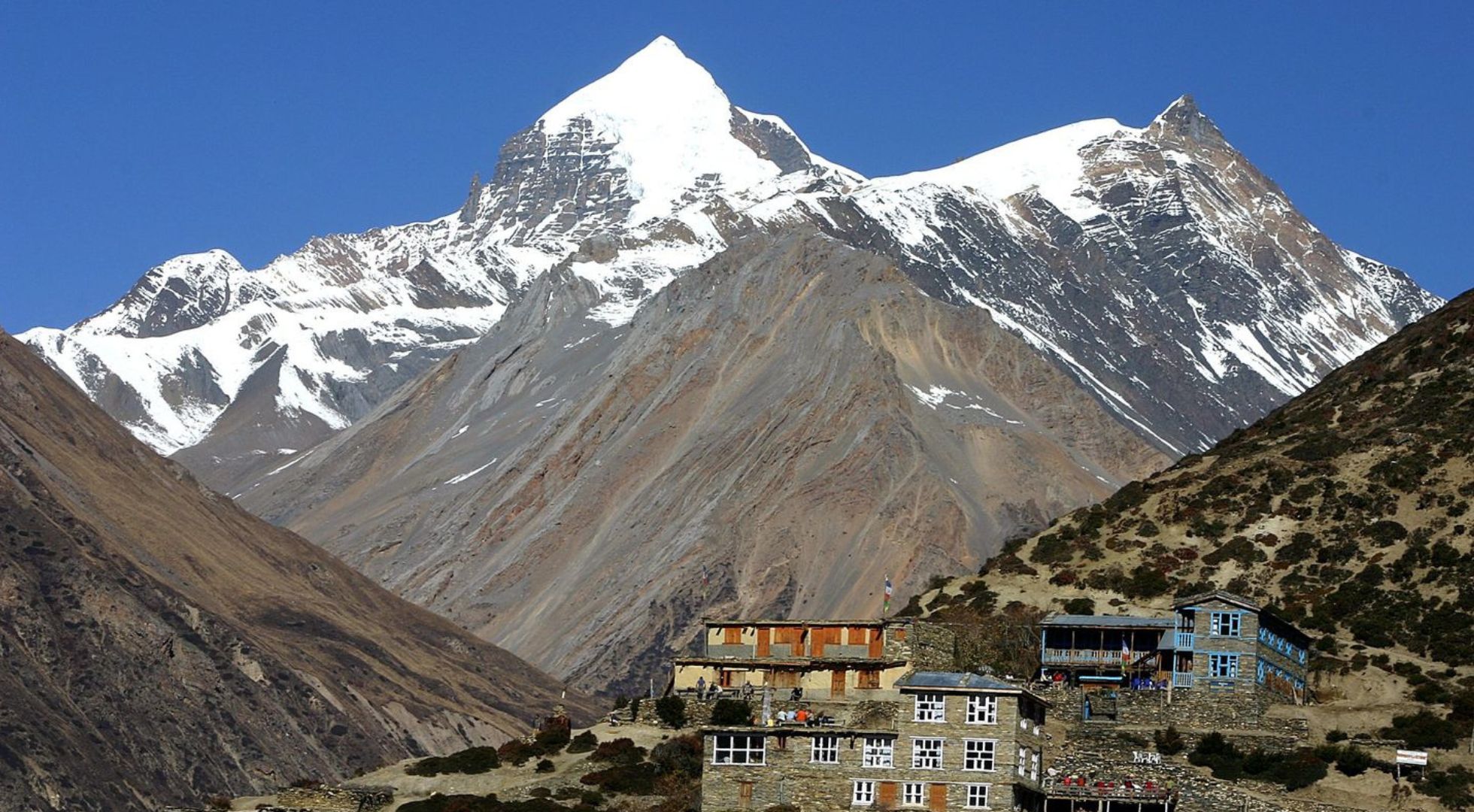 The Annapurna Base Camp Trek is a great multi-day trek that is suitable for beginners. This trek is beautiful with different climates, diverse landscapes and quaint little villages. It is called the Apple Pie Circuit as you can find teahouses that make the Nepalese version of fried apple pie. Marpha, a town with apple orchards on this circuit,  is said to have the best apple pie in the country. You can also buy apple brandy and apple juice here.
3. Lantang National Park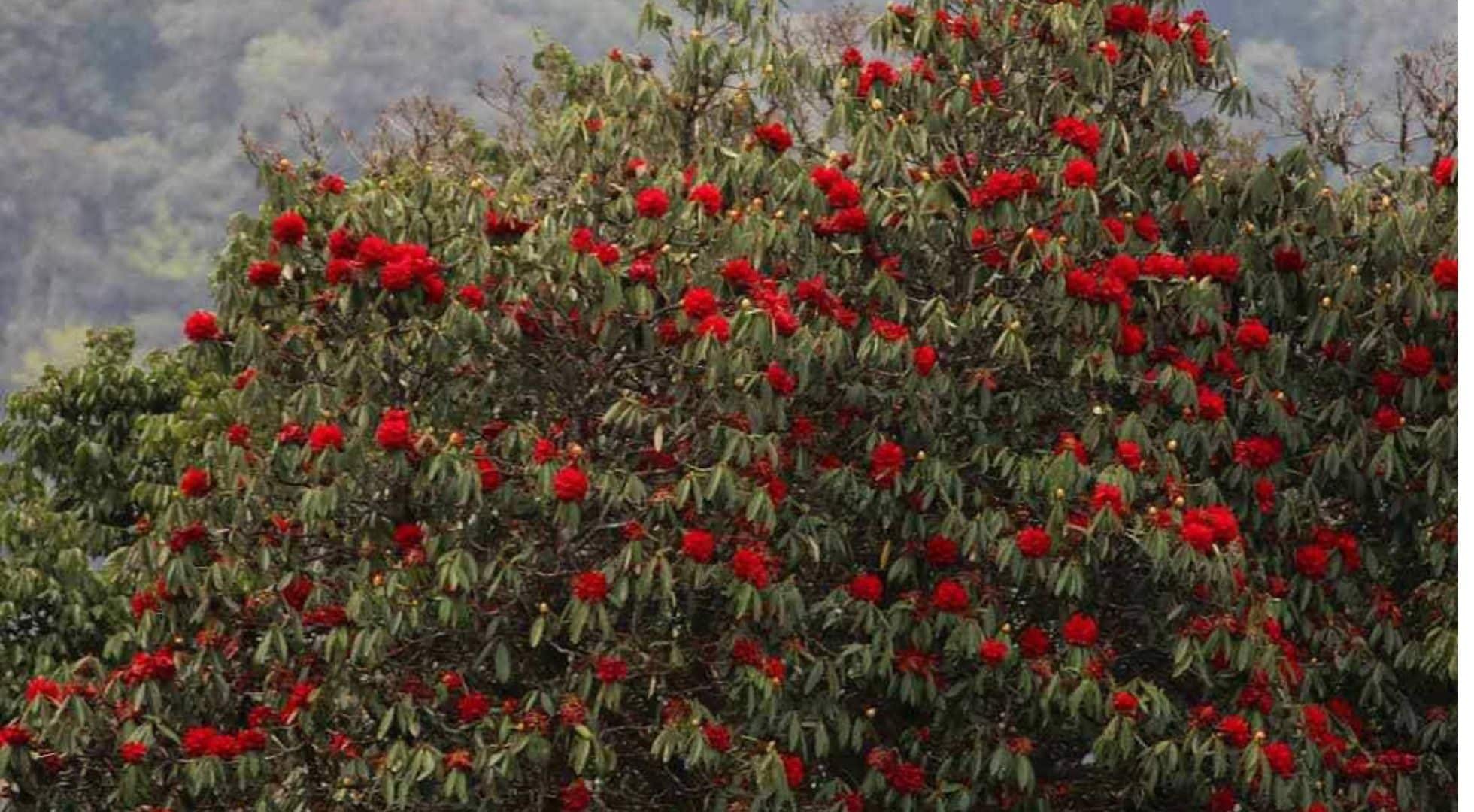 Lantang National Park was the third most popular trekking area until the earthquake of 2015 devastated the main village. Hikers stayed away for some time but surviving locals have restored villages and roads. Trails have reopened and Lantang is just as beautiful as before. Trekking lengths and duration range from a few days to a couple of weeks depending on the route.
You will enjoy a splendid view of lovely Rhododendrons, Nepal's national flower, in spring. The Rhododendrons View Trail is part of the Lantang Gosainkunda trail and you can enjoy a view of these lovely flowers blooming against a backdrop of extraordinary mountain landscapes.
4. Bhote Koshi and Trishuli RIVERS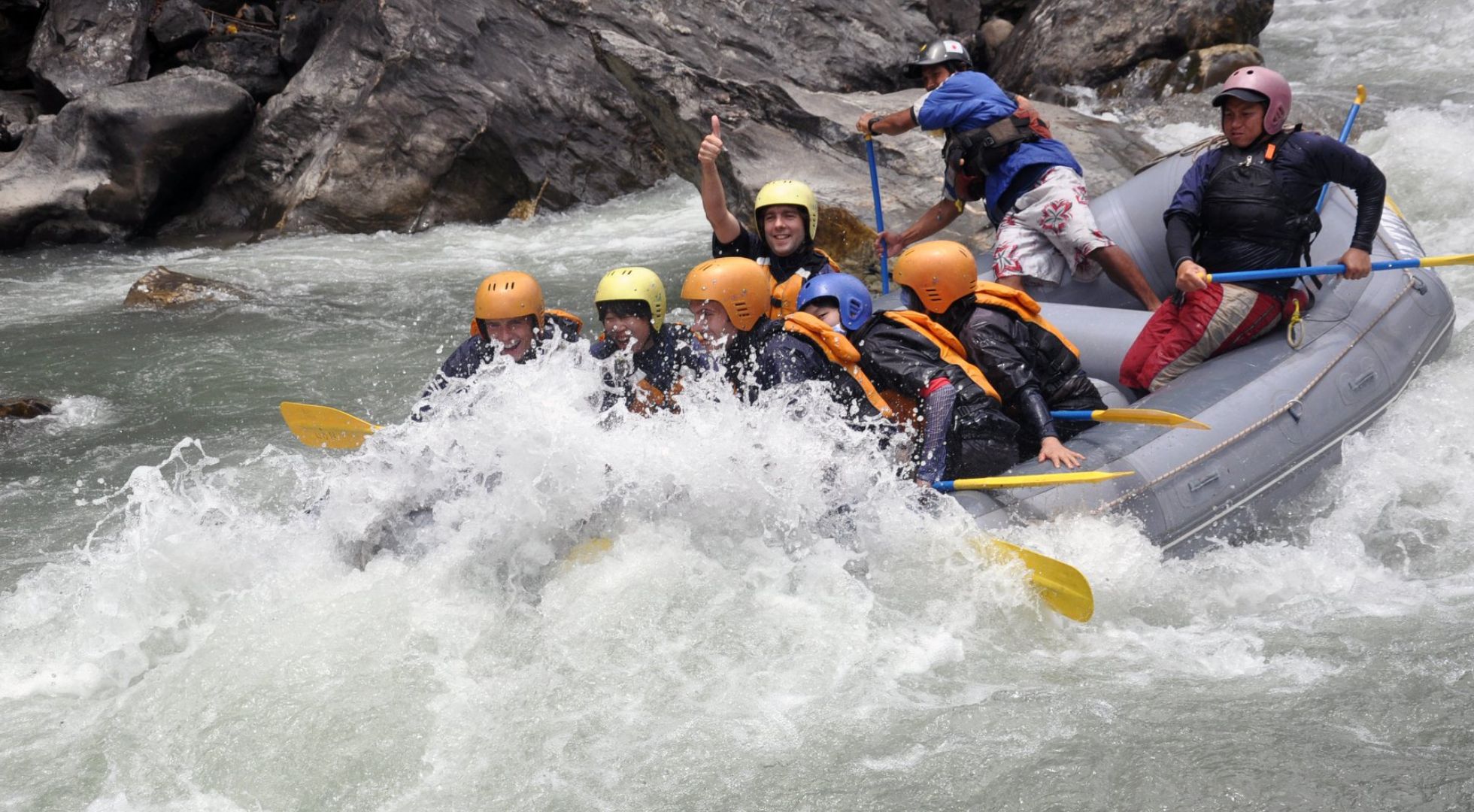 Global adventurers rate Nepal as one of the best white-water rafting destinations in the world. The rivers are clean and long with grades that range from Class I to Class V. In other words, you can find gentle and bouncy rivers that are ideal for children and beginners as well as roaring rivers with turbulent rapids. The latter refers to the technical and difficult Bhote Koshi river. Beginners should head over to the Trishuli river where the rapids aren't as big. This river is also known for its picturesque vistas of farmlands, villages and soaring hills. White-water rafting trips on both rivers can be done in a day.
5. Bungee jump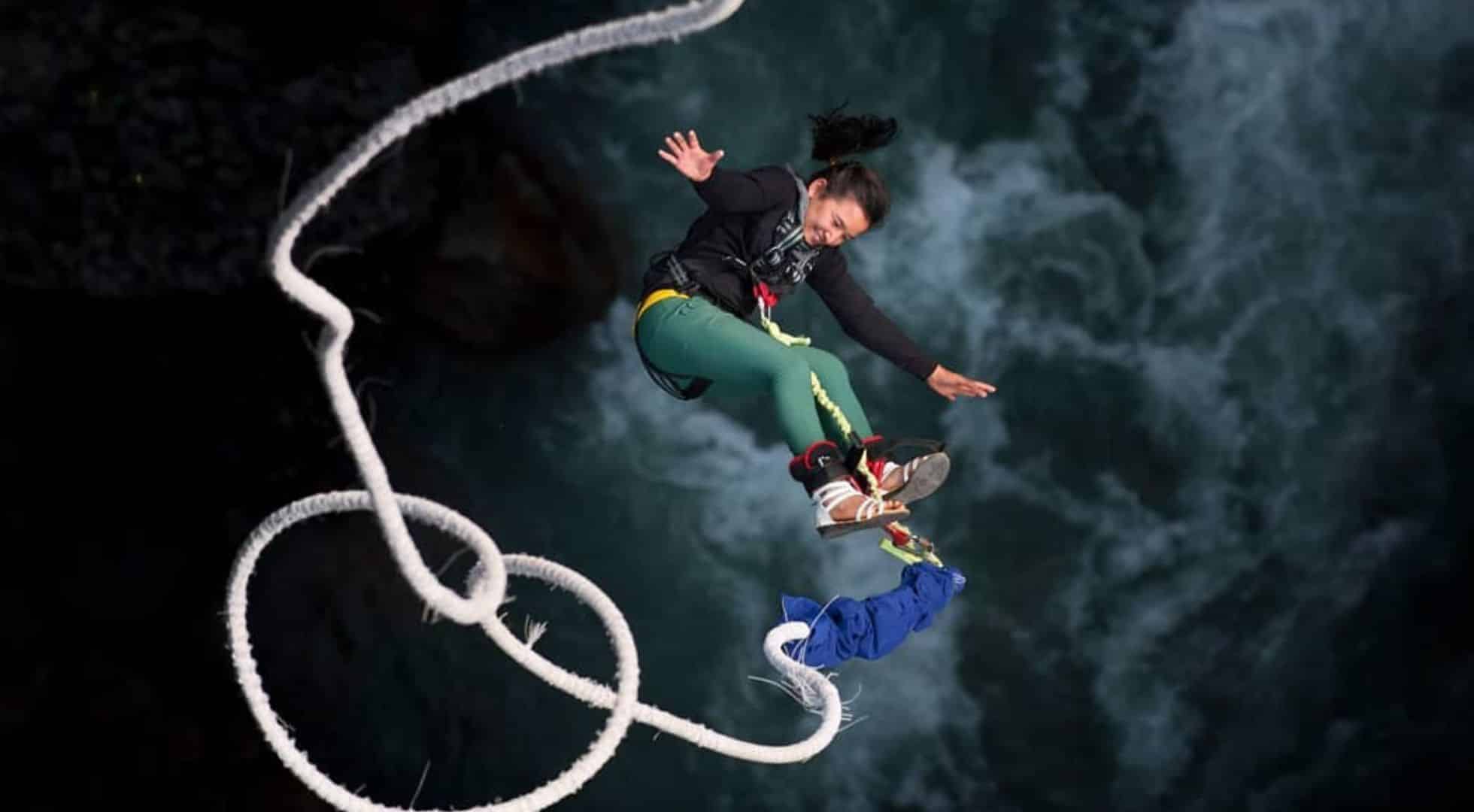 The world's second highest bungee-jump, the Kushma Bungee Jump, is in Nepal. This jump is 228 metres off the ground. In comparison, the world's highest jump is the Hackett Macau Tower Bungy Jump at 232 metres. Kushma Bungee Jump can be reached within 2 hours from Pokhara. There are also a bungee jump over the famous Bhote Koshi river and the Pokhara Bungee jump.
6. Chitwan National Park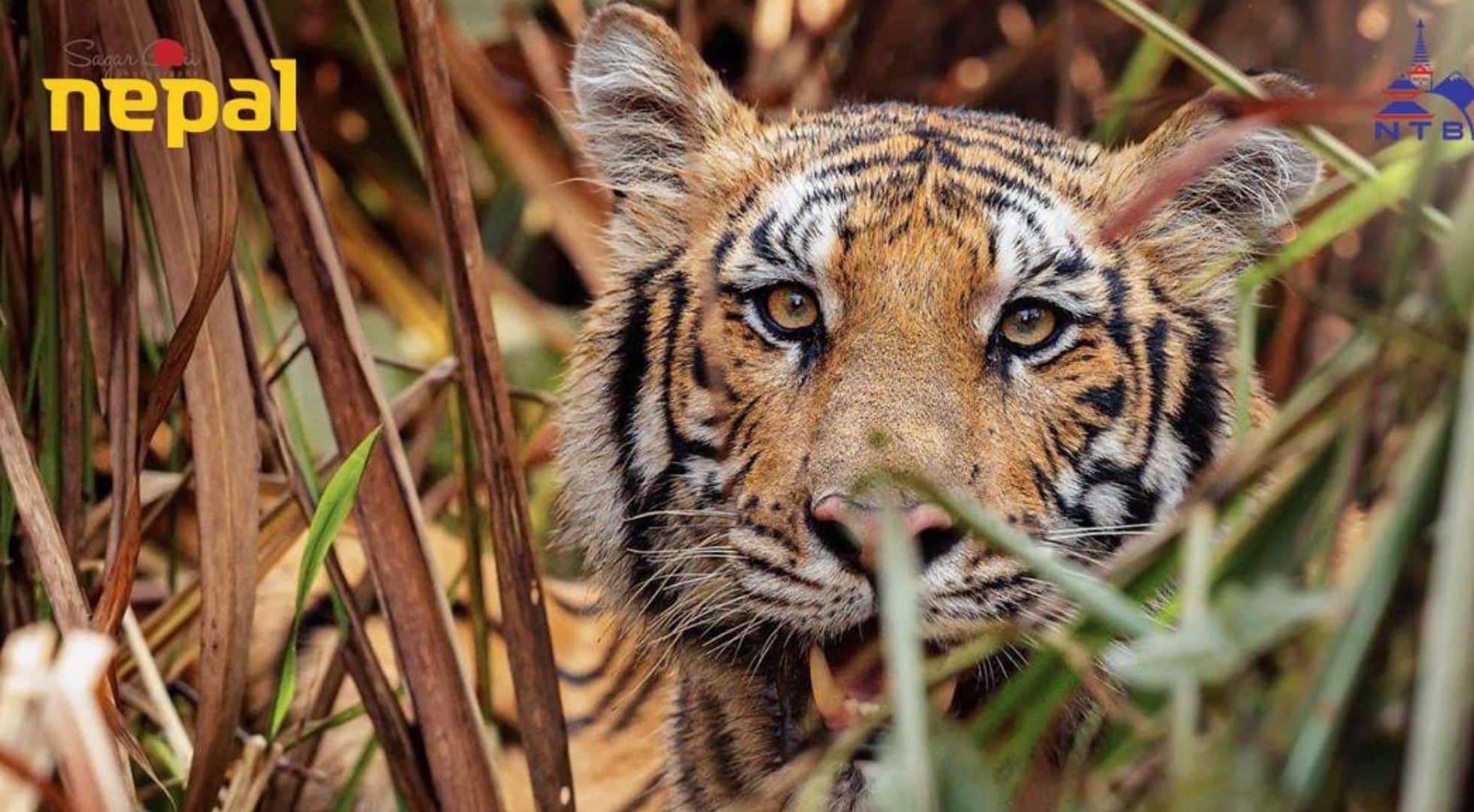 The Chitwan National Park is Nepals' first national park and a UNESCO World Heritage Site. This is home to the last populations of the single-horned Asiatic rhinoceros and the Bengal tiger. Here, a landscape of lush vegetation against the Himalayas is bound to get you falling in love with nature. The Chitwan National Park is also a playground for the sloth bear, leopard, elephants and more than 500 bird species.
nepal Travel Tips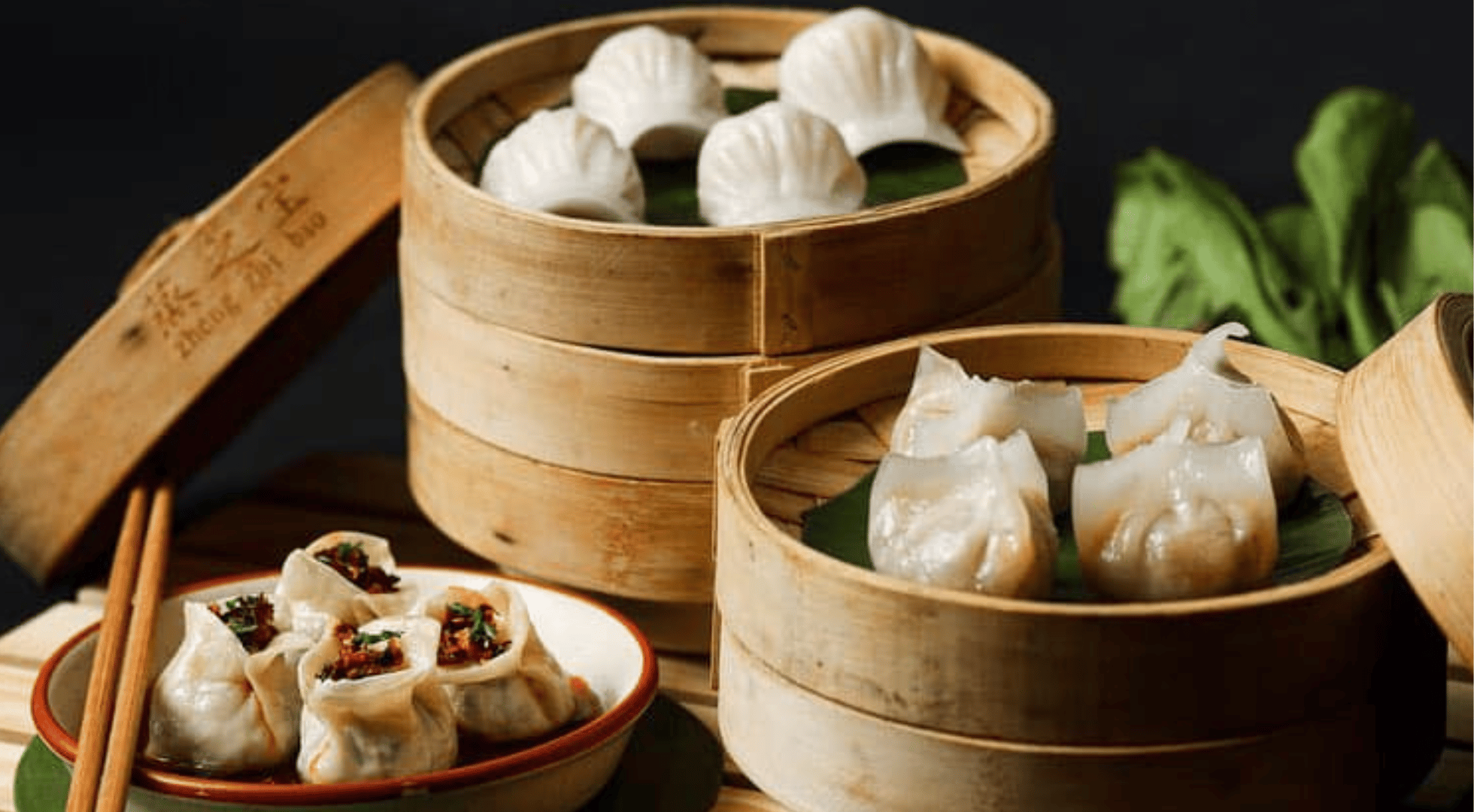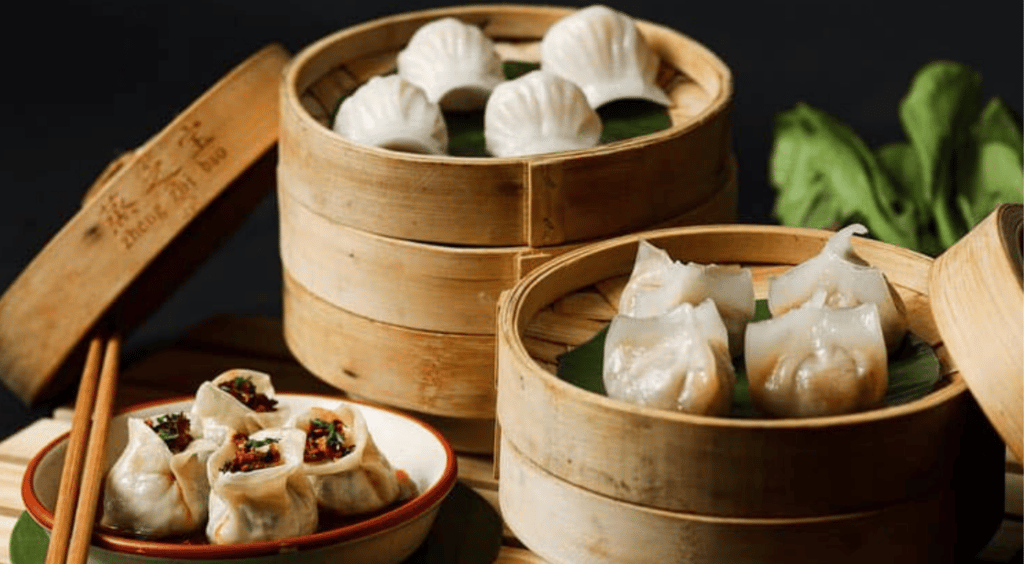 One of the biggest challenge faced by visitors is traveller's diarrhoea, a stomach and intestinal infection caused by contaminated food and water. Keep in mind that water from the tap is not safe for consumption, even if it's from your hotel. You may also want to avoid food from street vendors as well as undercooked or raw meat and fish. Also eat fruits that you can peel yourself e.g., bananas and oranges.
We strongly encourage you to eat Nepalese cuisine. Dishes here are influenced by India, Tibet and China so you can find soup, curries and dumplings. The staple dish, a must-try,  is called Dal Bhat and consists of rice and lentils. Side dishes usually include a variety of fresh vegetables such as potatoes and cauliflower.
If you don't feel like trekking, you can still take in the majesty of the mighty Everest by going on a scenic flight.  Local airlines offer this service and all flights depart from Kathmandu, the capital. You will soar over clouds and snow-capped peaks and take the most excellent photos through clear, non-tinted windows.
Try to use the traditional manner of greeting which involves placing your palms together in a prayer style and saying "namaste" or "namaskar".
Avoid wearing revealing clothes such as shorts and bikinis. Public displays of affection such as handholding are also not common.
When To Visit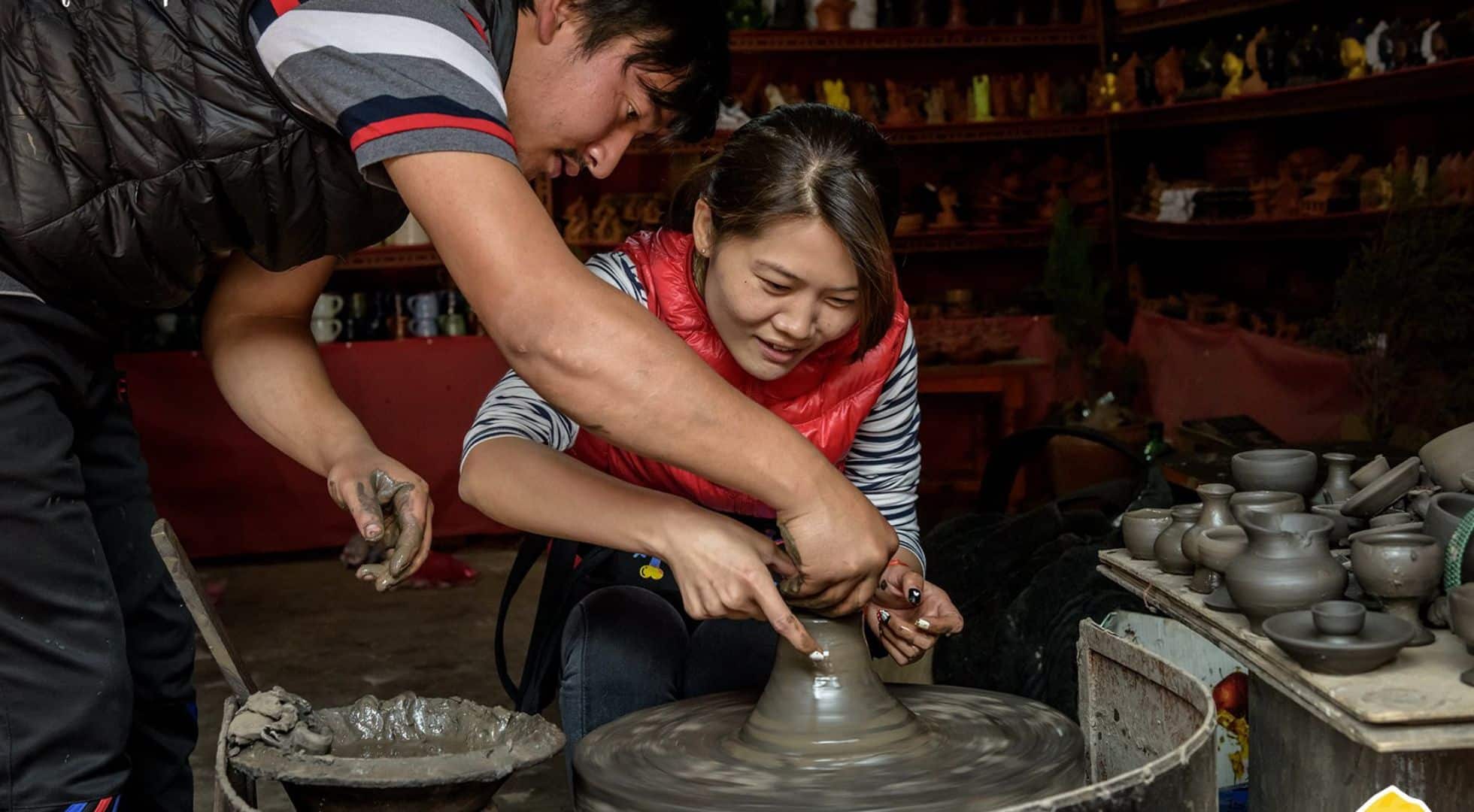 Spring (March to May) is a beautiful time to travel and this is when visitors flock to the country. Summer (June to August) is the rainy season and clouds may obstruct the glorious mountain views. However, you have your pick on where to stay and what to do as there are few visitors during this period.
Autumn (September to November) has clear blue skies and spectacular views. It is not as cold and crowds can be found on popular trekking routes and teahouses. Winter (December to February) sees heavy snowfall and can be very cold, especially at night. However, skies are clear and trails are quieter. Remember to reserve all your accommodation as far in advance as possible, especially if you are travelling during peak periods.
READY for a trip of a lifetime?
You may also be interested in these articles: