Pyramids, camels, deserts, sphinx cats, and Cleopatra will automatically pop up in our minds when Egypt is mentioned, but the country is more than just that. Believe it or not, Egypt has some of the world's most beautiful beaches and clear blue seas. There are amazing coral reefs too that photographers from around the planet will visit during a particular time of the year.
If you haven't already, put Egypt on your bucket list, fasten your seat belts and let us take you on a sandy ride to these 14 charming spots in Egypt.
#1: Kom Ombo Temple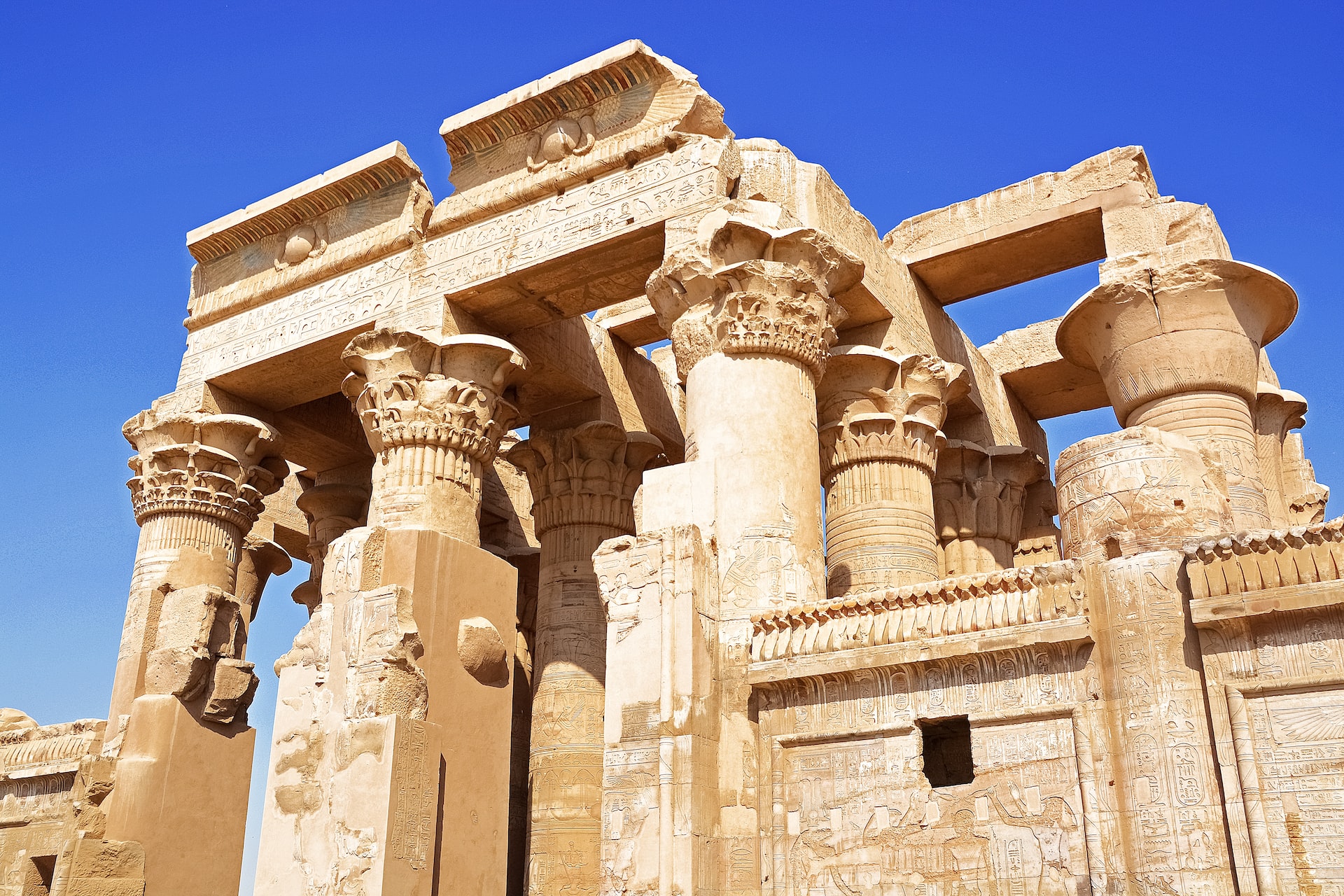 Although there is a whole new modern world in Egypt, the country is still well known for its ancient part. Pyramids and mummies aside, ancient Egypt is also popular for its temples like Kom Ombo which is situated on the bank of the Nile River. It is also the only temple that honours two different gods – Haroeris, the falcon god and Sobek, the crocodile god.
Kom Ombo Temple was built in the first century BC and is considered modern architecture that comes with two sets of gateways and chapels. Visiting this temple will lead you to its history, and all about ancient Egypt's culture, tradition and religion.
#2: Karnak
Located not too far from Luxor, at the east side of the Nile River bank, Karnak is a temple complex that holds a variety of decayed temples, chapels and other buildings, as well as a mix of ruined obelisks and columns that makes up iconic ancient Egypt. The Karnak Temple Complex was the centre of the ancient faith during the New Kingdom. It also served as a treasury, administrative centre, and palace for the New Kingdom pharaohs. As of today, it is considered as the largest temple complex ever constructed anywhere in the world.
Fun fact: Karnak used to be the capital city of ancient Egypt, which is why it is filled with centuries of impressive history and mythical stories. Hire a tour guide when you visit Karnak to get a deeper insight into ancient Egypt.
#3: The Great Sphinx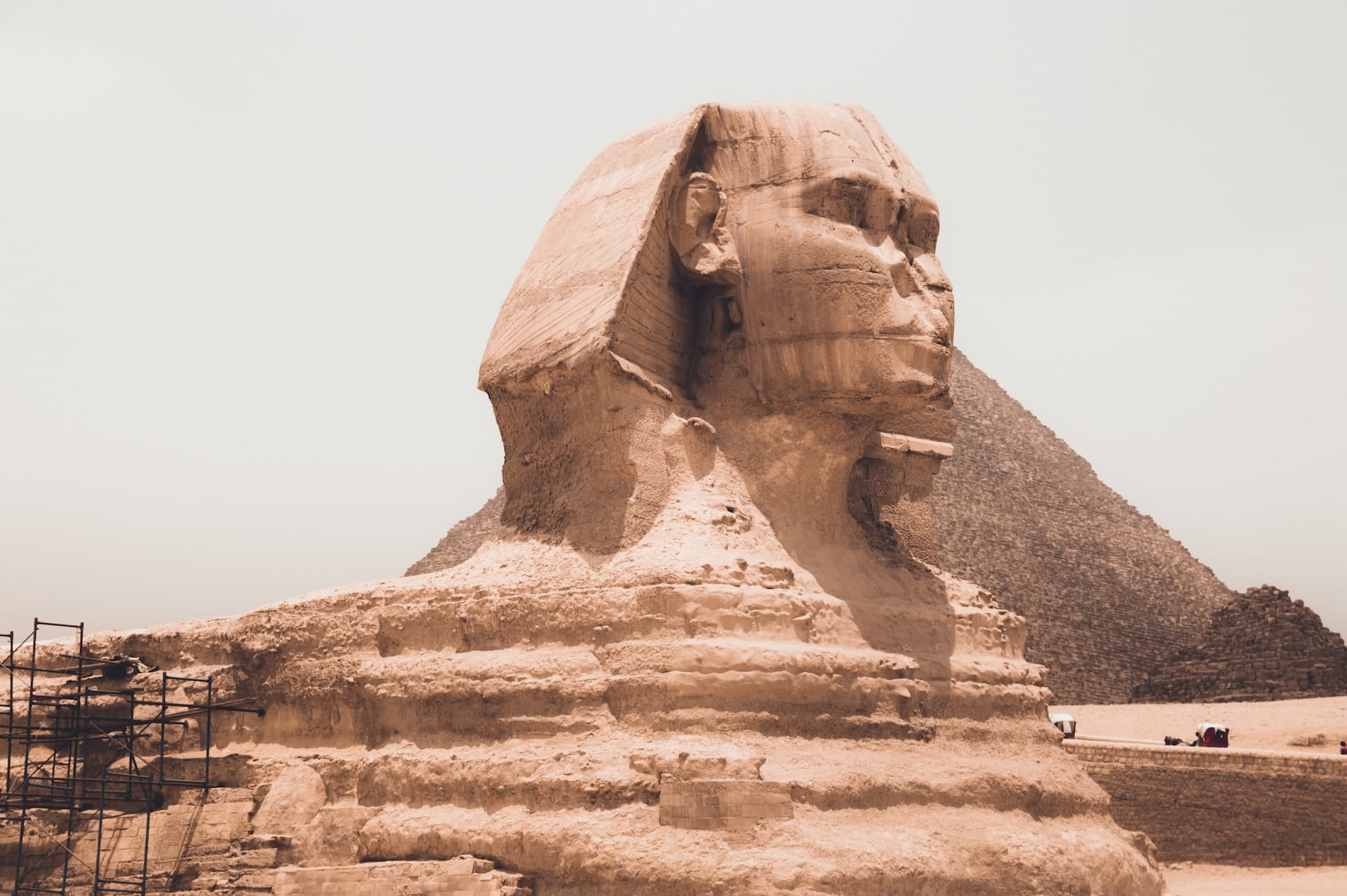 This 73 metres tall statue was carved from a single piece of limestone, with a cat's body (some say lion) and a human head. The Great Sphinx is an iconic monument in ancient Egypt and holds plenty of history, myths, and religious beliefs. However, the real story behind this statue remains a mystery.
Placed in Giza, The Great Sphinx is believed to be built after pharaoh Khafre, an ancient fourth Dynasty Egyptian King during the Old Kingdom days. Some even believed that The Great Sphinx is built to honour the Sun God named Ra. Modern-day archaeologists have yet to find out the true history of this statue.
#4: The Great Pyramids of Giza
The one you've been waiting for – The Great Pyramids of Giza is probably the first thing people think about when Egypt is mentioned. This site has been seen on countless postcards, travel brochures and screensavers, the list goes on, but it is something you'll have to see up close and personal to experience its magnificence.
The Great Pyramids of Giza are part of the Giza Necropolis, and as seen in the media, are three large pyramids. The pyramid of Khufu or also known as the Pyramid of Cheops is the largest one among the three. It is fully man-made with over two million limestone blocks and stands 139 metres high and is mainly a royal tomb.
Although the stones have weathered away in the past centuries, the pyramids still stand strong and serve as one of the world's wonders.
#5: Saqqara
The Great Pyramids of Giza isn't the only set of pyramids in the whole of Egypt. There are plenty of pyramids in the whole of ancient Egypt like Saqqara. It's an Egyptian village in Giza that houses ancient burial grounds, tombs and pyramids. Saqqara is not far from Cairo city and it is definitely worth a day trip. You can also get a more in-depth understanding of this village by engaging a tour guide.
#6: White Desert National Park
Not your typical ancient Egyptian city, White Desert National Park is filled with chalk-like pinnacles and large boulders. They look like icebergs on sand but with unique shapes and sizes. The national park is located in the Western Desert, south of Bahariya Oasis.
You can rent a 4WD when visiting White Desert National Park or hire a ride for desert trips and overnight camping. You can get all the information and tour guide in Bahariya Oasis itself.
Also, White Desert National Park is known for the Old Kingdom Step Pyramid – showing how the ancient Egyptians made these architectures with their ahead-of-time knowledge and created pyramids and their shapes. Also, visit the Mastaba of Ti tomb to get a clearer understanding of its history and to admire the tomb paintings that tell an interesting story.
#7: The Nile River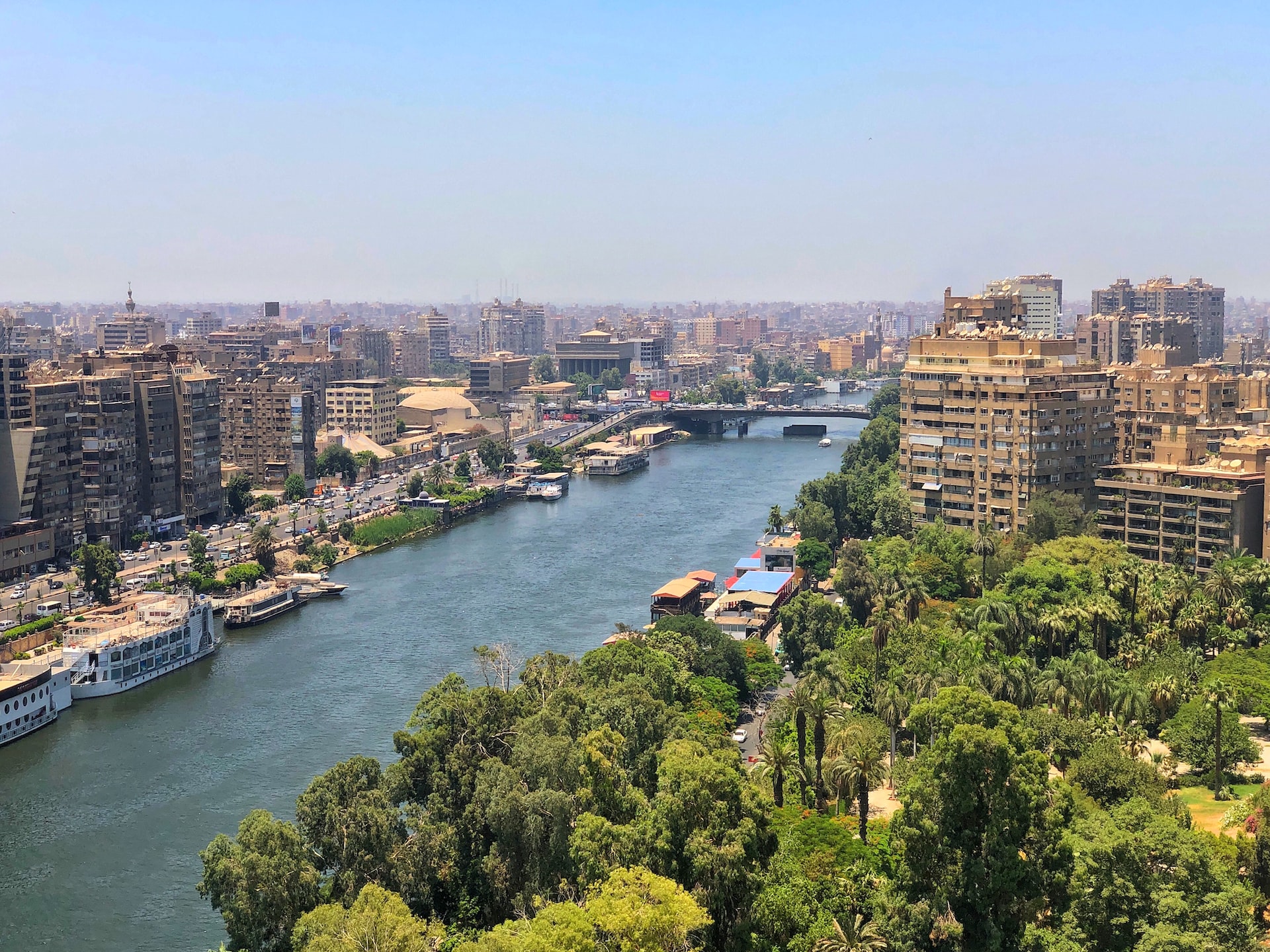 Pyramids, The Great Sphinx and Cleopatra aside, Egypt wouldn't exist if it were not for the existence of the Nile River. Flowing from south to north, the Nile was an important source of water for ancient Egypt, as well as a water route for trading, transportation and source of food.
Old and new cities are built near the Nile River, on both sides of the banks, as it plays a major role in their civilisation. There are also plenty of Egypt cruises and tour ships along the river banks that you can go for, to see both the ancient and modern parts of Egypt.
#8: Egypt River Cruises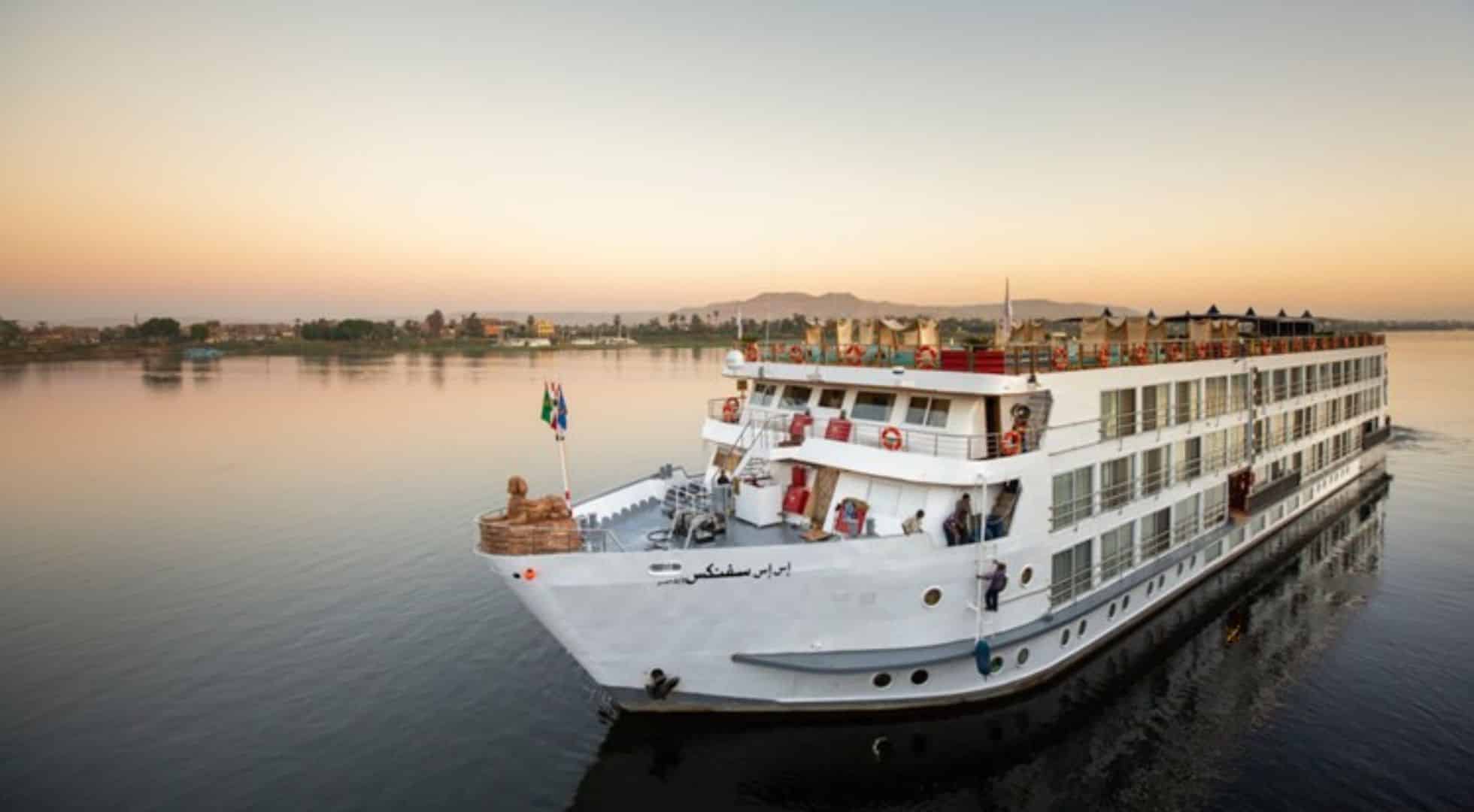 As most of Egypt is built around and by the banks of the Niles River, an Egypt cruise on the river is the best way to absorb all the best scenery Egypt has to offer. Egypt's greatest civilisation surfaced thanks to the Nile, so it makes perfect sense to travel on the river itself to have a taste of what ancient Egypt is like.
On the Egypt cruise, you will be able to catch the amazing sights of the pyramids, Valley of the Kings, architectural landmarks, historical sites, temples and the modern city of Cairo. You'd want to start your cruise at the end of Luxor, and the cruise will take you through Aswan, Karnak, Edfu, Kom Ombo and Cairo, to name a few.
To get the best views of Egypt's greatest temples like the Karnak Temples and Luxor Temple, you can consider taking Uniworld Boutique River Cruises. There are several packages you can go for, spending an estimated 12 days and nights, including tours, meals, accommodations and an expert guide. Alternatively, you can go for the Egypt tour and cruise with Peace Boat as they have an amazing schedule and package as well.
Lookout for an Egypt tour that will take you on an excursion to the Colossi of Memnon, the royal cemetery of 62 Pharaohs, the Temple of Queen Hatshepsut, which was built in the 15th century BC, and Abu Simbel Temples as well as Aswan, a city built on the Nile.
#9: Aswan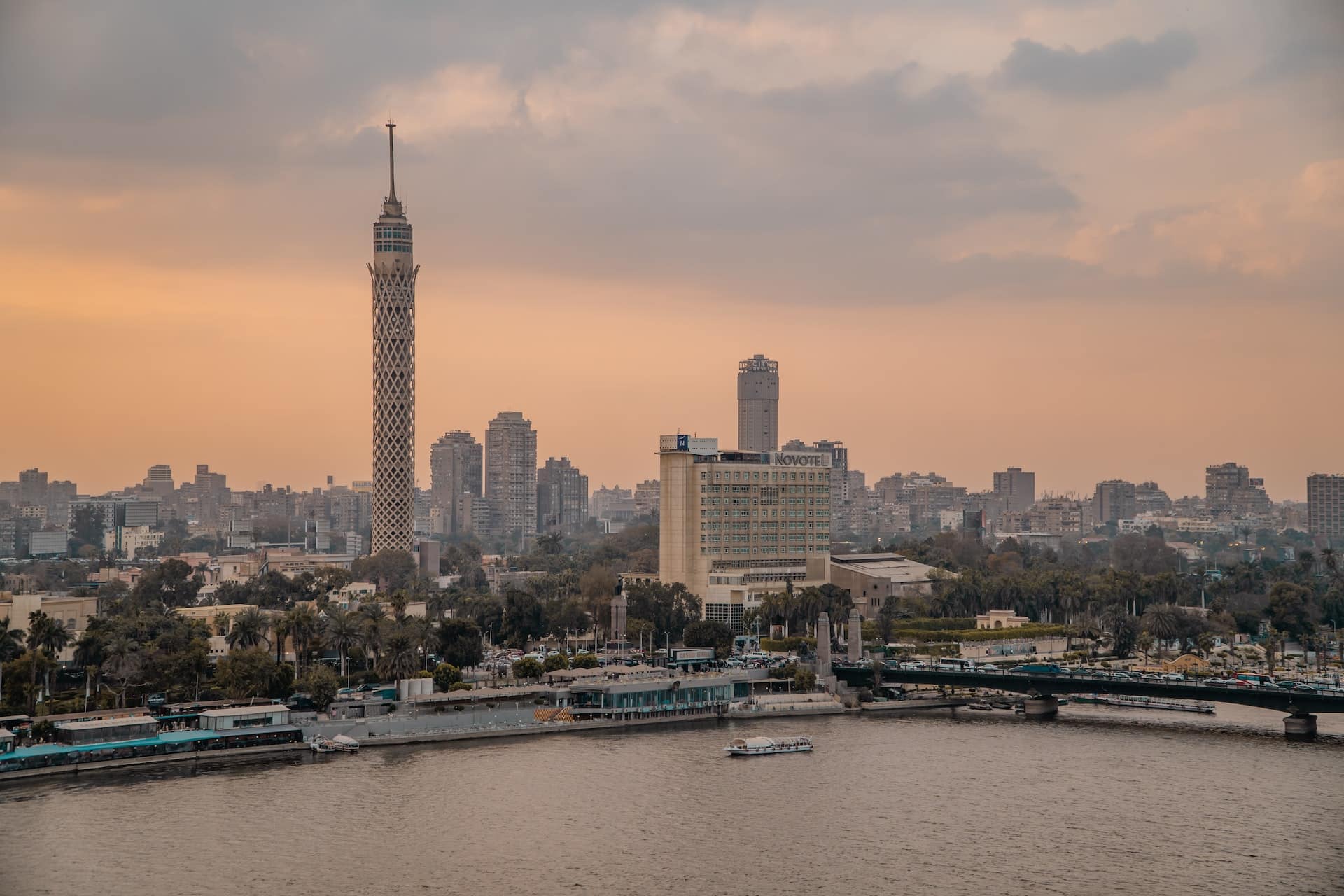 Aswan, a city grounded in southern Egypt, is built on the beautiful curves of the Nile. Stop by for a night or two if you are looking to unwind, relax and have a tranquil night in.
When in Aswan, you'll have to take a stroll along Nubian village and its colourful streets. Just take the river ferry to Elephantine Island which is fairly easy. You have to try riding on a camel too when you visit this city, before settling down for dinner at one of the riverboat restaurants.
Also, you should experience sailing on a felucca, especially during sunset, around Aswan's islands. This is also the best way to soak in the beauty of historic sites and temples like the Philae Temple.
#10: Abu Simbel Temples 
Although Egypt is filled with ancient temples, the Abu Simbel Temples is a unique one, belonging to Ramesses II, who is also known as Ramesses the Great, the third pharaoh of the 19th Dynasty of Egypt. The temples are graced with a colossal statuary standing guard on the outside, and the temples' interior is filled with wall paintings.
Abu Simbel is also a UNESCO world heritage site, thanks to its amazing architecture. In 1960, UNESCO moved the entire complex from its original ground to a safer place, to avoid the rising water of the Aswan dam from destroying it.
Today, the Abu Simbel Temples complex is more known for its ground movements and international efforts to save it from drowning, as compared to its phenomenal architecture and design.
#11: Red Sea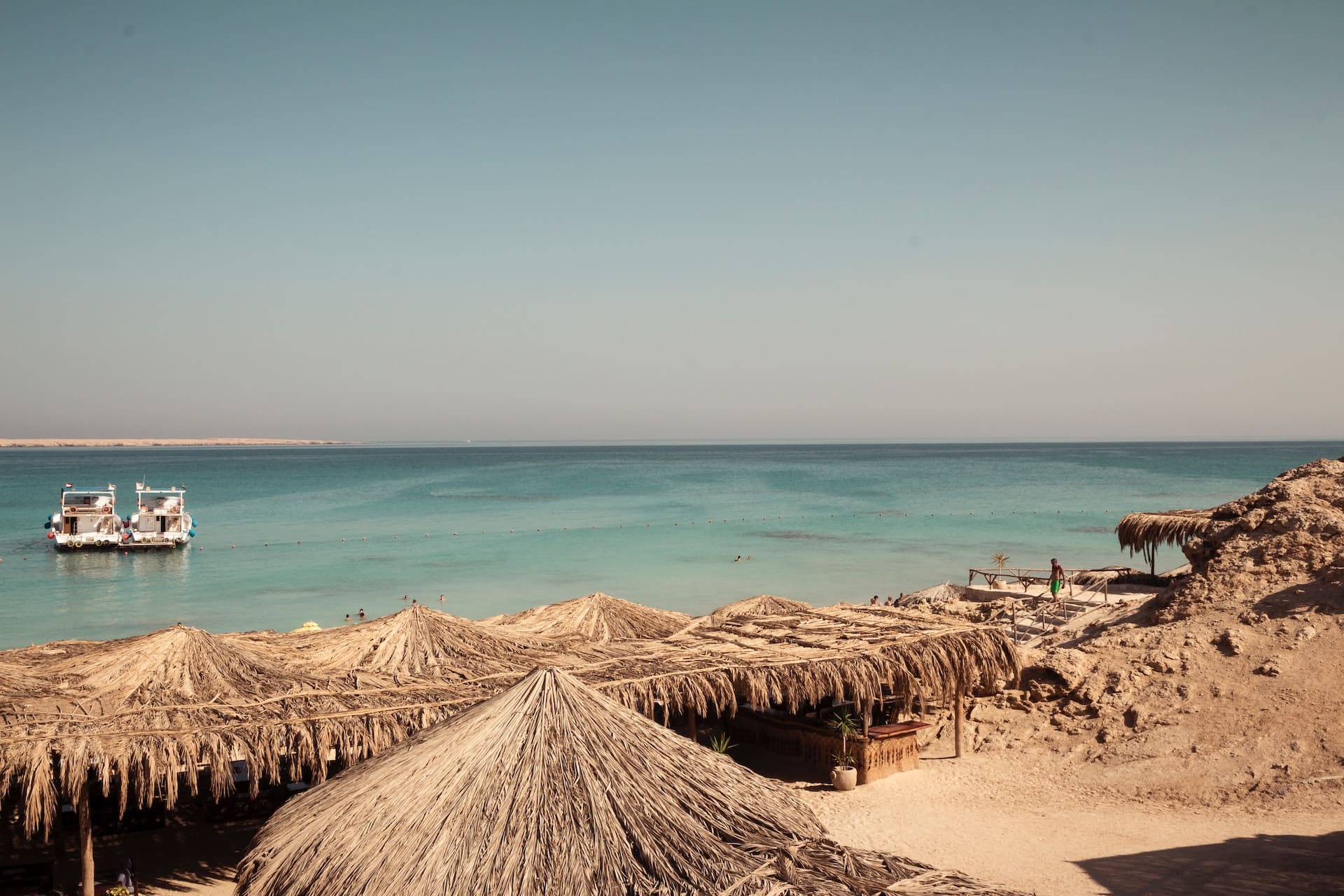 The red sea is as beautiful as you see in pictures, but what's below the surface is another world of beauty. Scuba divers especially love the red sea as the coral reefs are softer and look amazing on camera. Besides, the. The Red Sea is home to plenty of marine life like dugongs, turtles, sting rays, reef fishes, dolphins and various species of sharks.
Divers may also want to put up at Sharm el-Sheikh on the Sinai Peninsula, a famous Egyptian town that's also the closest to the Ras Mohammed National Park reefs. This town is also close to the reefs of the Straits of Tiran.
Marine lives and corals aside, the Red Sea is also a spot for big wrecks in the past. Thistlegorm, a British WWII cargo ship is under the Red Sea. The ship was attacked by the Germans in 1941 when they were on its way to resupply the Allied troops.
#12: South Sinai
There are always different types of beaches for each type of traveller, and Egypt's South Sinai region – on the Sinai Peninsula – offers just that. Sharm el-Sheikh is also located in South Sinai and is a European-inspired town housing plenty of luxury hotels, international restaurants, and entertainment.
Another town in South Sinai – Dahab, is a more laid-back town for those on a tighter budget. You can find cheaper dive-package deals and activities like windsurfing and kitesurfing in this town.
#13: Alexandria
As the name suggests, Alexandria was founded by the one and only Alexander the Great and is home to the beloved Cleopatra. Although there isn't much history left in this town, there is a phenomenal long seafront Corniche road leading to its fort. It is the perfect destination during the hotter seasons and the cool sea breeze will keep you relaxed.
#14: Siwa Oasis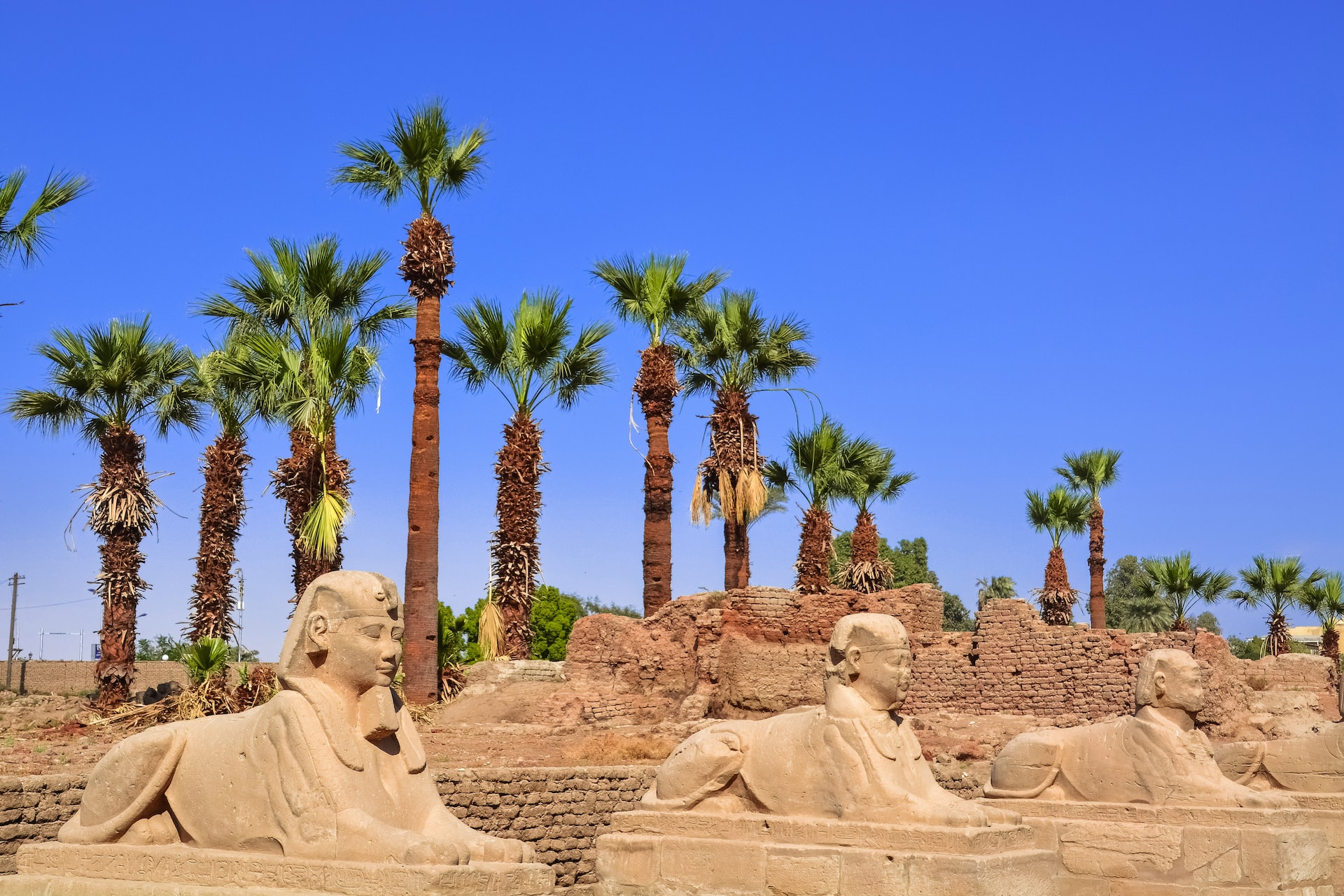 This town may be grounded further away from civilisation but its tranquillity may just be what you need as time off. Located in the Western Desert, this town is filled with hot water springs, palm plantations and plenty of greeneries.
Siwa sits right in the middle of historical ruins like the Fortress of Shali and the Temple of the Oracle. Legend has it that Alexander the Great had come to receive advice at this temple. The calming surroundings of Siwa is the place to be when you need to wind down from your stressful trip.
There is more to Egypt than just pyramids and deserts. There is a whole new world just waiting to be explored. Follow our guide to get the best out of this alluring country.
DISCOVER EGYPT WITH THE BEST DEALS!
You may also be interested in: