It's hard to find a drink that rivals the satisfaction of a cold beer – from the complexity of its flavour profile to the mouthfeel of its carbonation (or lack thereof). Craft beer, however, elevates this experience once you take into account the love and care that goes into making it. Sitting on the foundations of Old-World traditions of brewing and nurtured by the modern skills and passions of hobbyists and purists alike, the popularity of craft beer has cultivated a fervent curiosity for the beverage all around the world.
From beginners to aficionados, it's a drink that's easy to go down. Unlike wine, they're also perfectly packaged to have on the go and the most convenient drink to have at picnics. Imagine this: popping open a can while basking in the sun at a park or by the water during European summer. It really completes the scene, and it was the highlight of my European summer holiday. It was almost impossible to have the same beer twice, as I was truly spoilt for choice!
While America has the largest diverse number of craft breweries in the world, European craft beers have given the country a run for its money. What the continent has going for them is the variety of flavours, ingredients and taste profiles that is influenced by each individual country. Here's a (non-exhaustive) starting guide to craft breweries and taprooms to aid you in your search for the best beer in Europe:
BREWDOG, Scotland, UK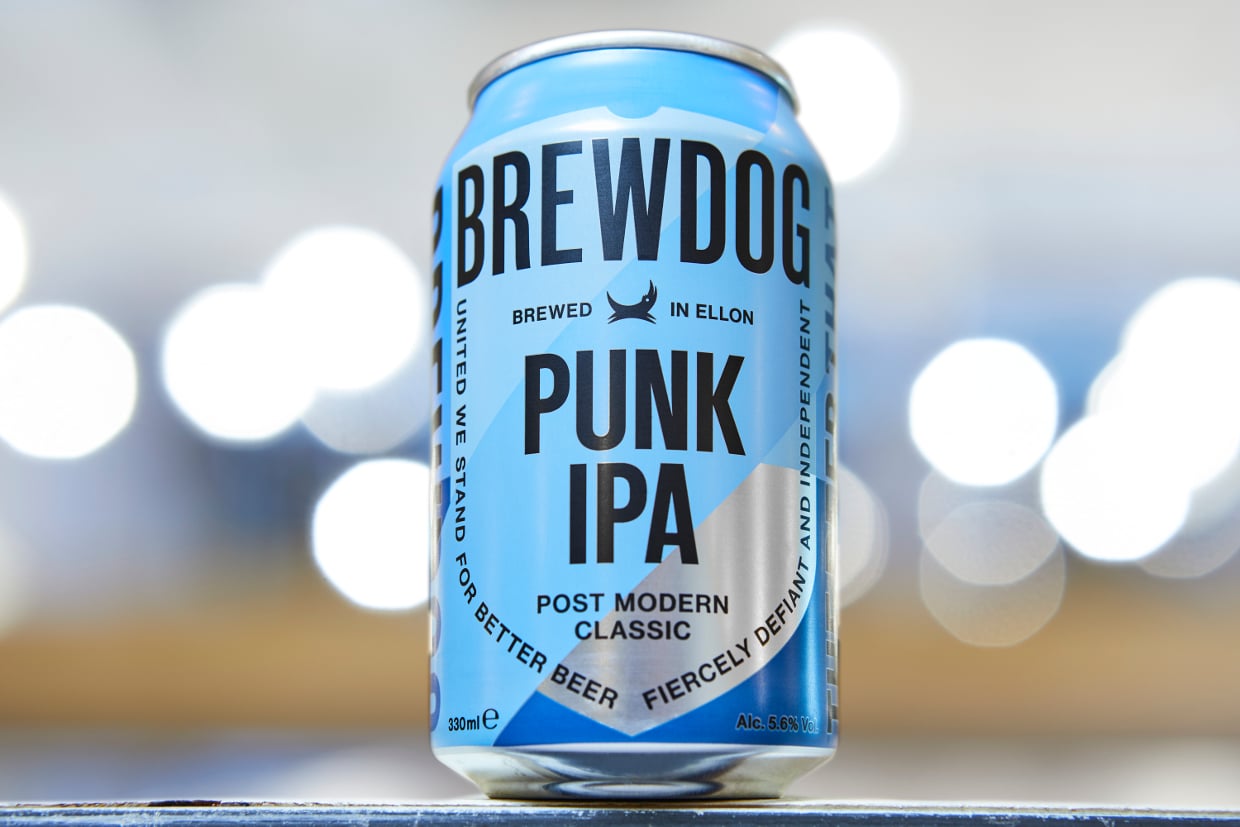 BrewDog has grown into a behemoth in the industry, claiming to be the "#1 Craft Brewer in Europe". Founded in Fraserburgh, Scotland, the main brewery is now at Ellon, with plans to also open two more breweries in the US and Brisbane, Australia. The company also has more than 100 bars around the world.
The beer that started it all is their Punk IPA, a light, golden ale that is hoppy and tropical with grapefruit, pineapple and lychee flavours. Kick-starting their punk ethos together with their signature brew was the company's crowdfunding scheme called 'Equity for Punks'. It really brought them into the limelight, propelling their popularity and influence, offering shares of the company to the public, which was equivalent to 8% of the company, totalling £2 million.
CREW REPUBLIC BREWERY, Munich, Germany
You can't talk about the hunt for the best beer in Europe without mentioning the Bavarian city of Munich – home to Oktoberfest, the world's biggest beer festival and travelling carnival. While it is known to have many traditional breweries and taverns, this has also cultivated a thriving independent craft beer scene.
In an effort to preserve the quality and traditions of German brewing methods, Germany has enacted strict purity laws when it comes to brewing. Brewers are only allowed four ingredients: water, yeast, hops and malt, bringing challenges to experimenting with flavours and new methods.
Nonetheless, CREW Republic Brewery has taken on this challenge to "revolutionise the boring German beer world", in their own words. What started as a home-brewing experiment in 2011 with two friends Mario and Timm, has persevered into their award-winning IPA, the intense, double-bodied Drunken Sailor IPA which won the World Beer Award for Best IPA. Other creative successes include their Roundhouse Kick, an imperial stout and In Your Face, a West Coast IPA.
MIKKELLER, Copehagen, Denmark
Often described as Denmark's answer to Scotland's BrewDog, this microbrewery was founded in 2006 by two home-brewers with the intention to "challenge beer friends with intense new tastes". What started out as a hobby grew through collaboration and experiments with a strong focus on the "gypsy" ethos, also known as a nomad brewing company.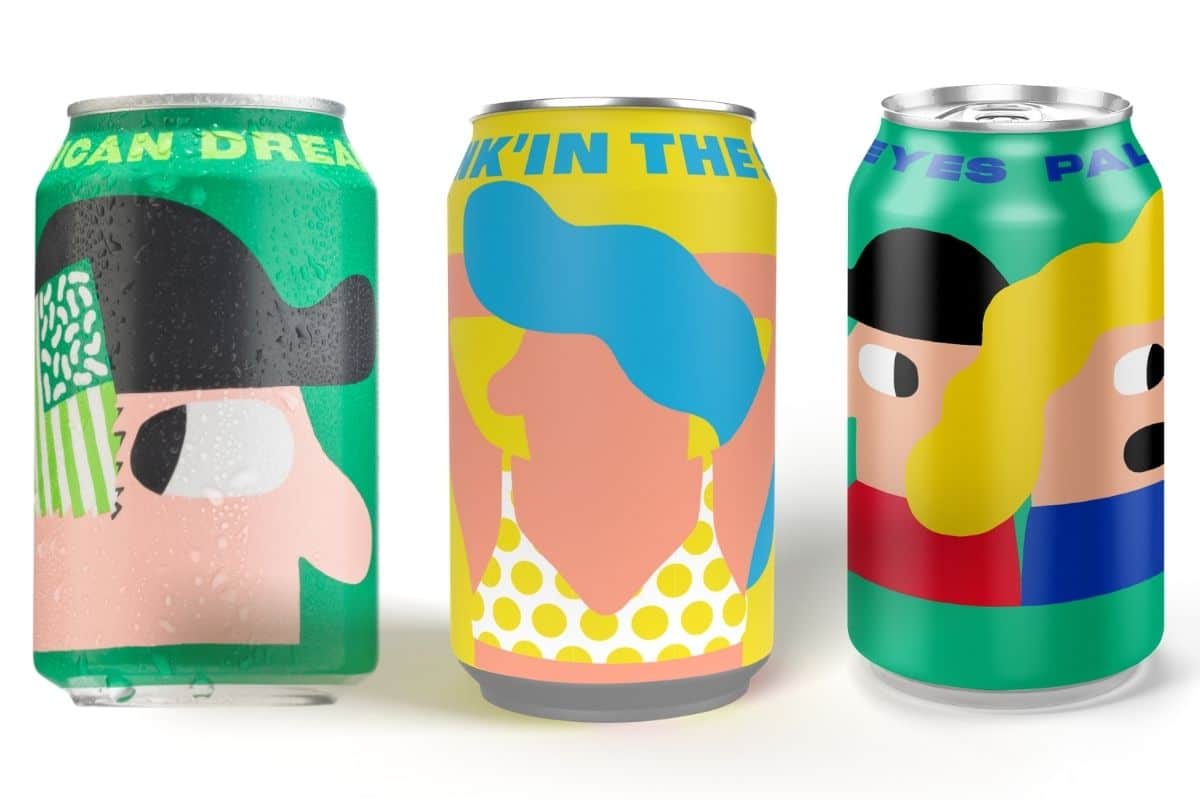 Mikkeller now operates four breweries: Mikkeller Brewing in San Diego, California, Warpigs brewpub in Copenhagen, Mikkeller Brewpub in London, and Baghaven brewery and Blenderia in Copenhagen. Despite their humble beginnings with collaborators, their brand is a definitive one, as told through the distinct font and eye-catching modern art elements of their labels.
This brewery had one of my favourite craft beers – a sour brew (a personal fave) from the Mikkeller Spontan series. Other offerings include barley wines, imperial stouts or one of their multiple award-winning Beer Geek Breakfast imperial stouts (brewed with civet coffee!). With a multitude of flavours and experimental techniques, you are bound to find something here to suit your tastes.
DE LECKERE, Utrecht, the Netherlands
Like Munich, the cities of Maastricht and Utrecht hold a lot of history when it comes to beer brewing. We're talking about established breweries with century-old beers, preserved in recipes and served in locales resembling centuries past. Nonetheless, Utrecht has the added advantage of being the hip and young alternative to Maastricht's old-fashioned legacy.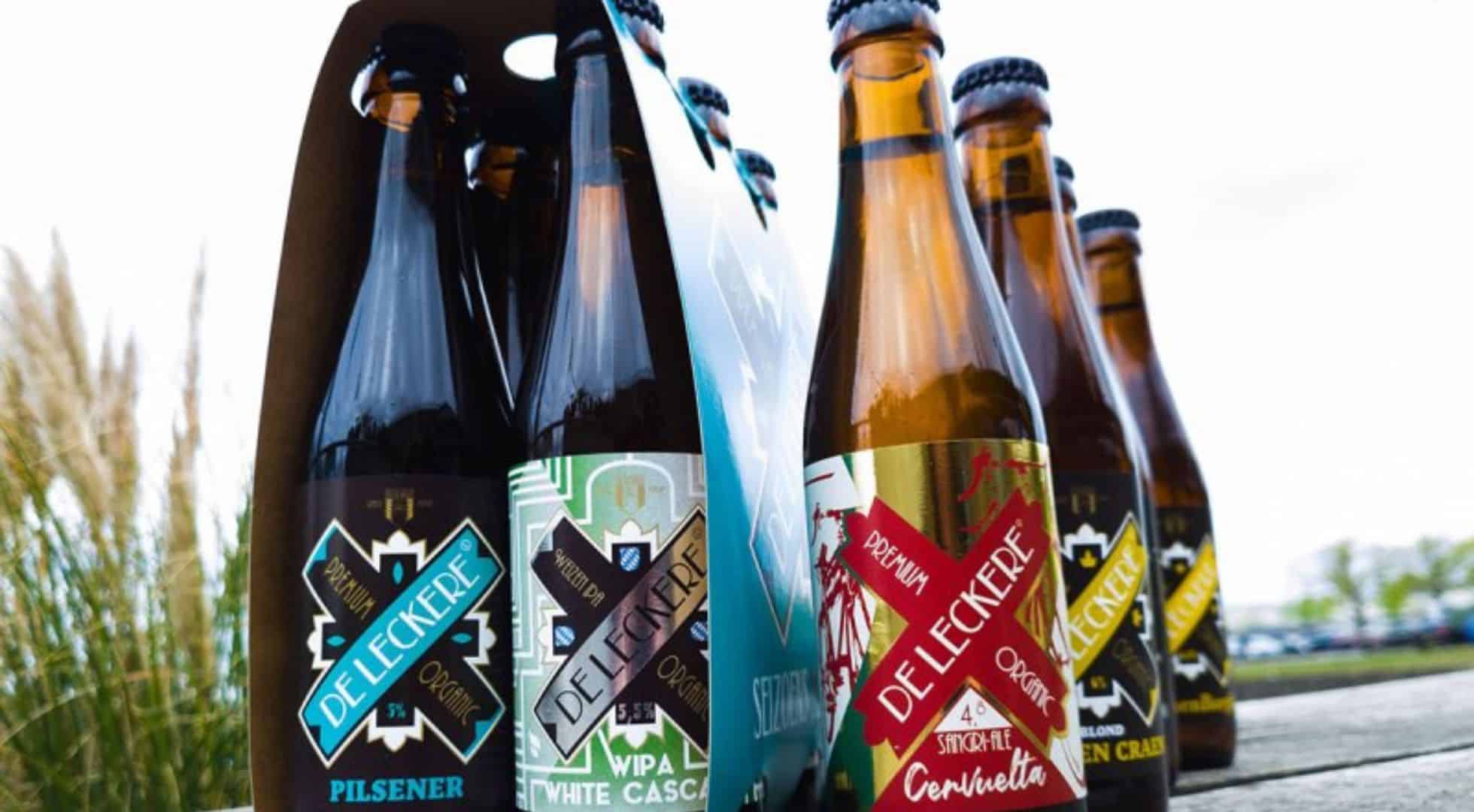 Paving the way for a modern refresh is De Leckere, a brewery with the conscious choice to use only organic ingredients opened in 1997. Being over 20 years old, they have played a significant role in keeping the scene alive in a city as small as Utrecht, propelling the opening and successes of other smaller independent breweries. Their beers are 100% organic, naturally gas free and pay homage to their home city – their brews are all named after known Utrecht landmarks. A calling card to their origins, if you will.
BROWAR STU MOSTOW, Wroclaw, Poland
Representing Eastern Europe, the Polish city of Wroclaw was known to be one of the best cities in the country for imported pilsners and German beers. After all, it's close to the German border. With much heart and passion, Browar Stu Mostow, also known as the 100 Bridges Brewery is a craft beer brewery with ambitions on reviving the city's rich brewing tradition. Founded in 2012, the brewery has a manifesto on its website, with the rallying cry: "So let us build hundreds of bridges!" This claim is more than a nod to their home city which has many bridges but is also further explained: "We want to brew beer that will build the most beautiful of bridges. Bridges between people, cities and countries. Between past, present and future."
In their ten years, they have achieved pioneering the local craft beer scene. Fast becoming Poland's biggest and most popular brewery, they also paved the way for other Wroclaw-based breweries to follow in their footsteps and the opening of more local craft beer bars.
Their beers are best described as classics redefined, highlighting two approaches to modern brewing: "redefining tradition and following the dynamic beer revolution on the other". This resulted in the WRCLW brand of beer made only out of traditional ingredients – these include porters, imperial stouts, lagers, pilsners and others.
CLOUDWATER BREW CO, Manchester, UK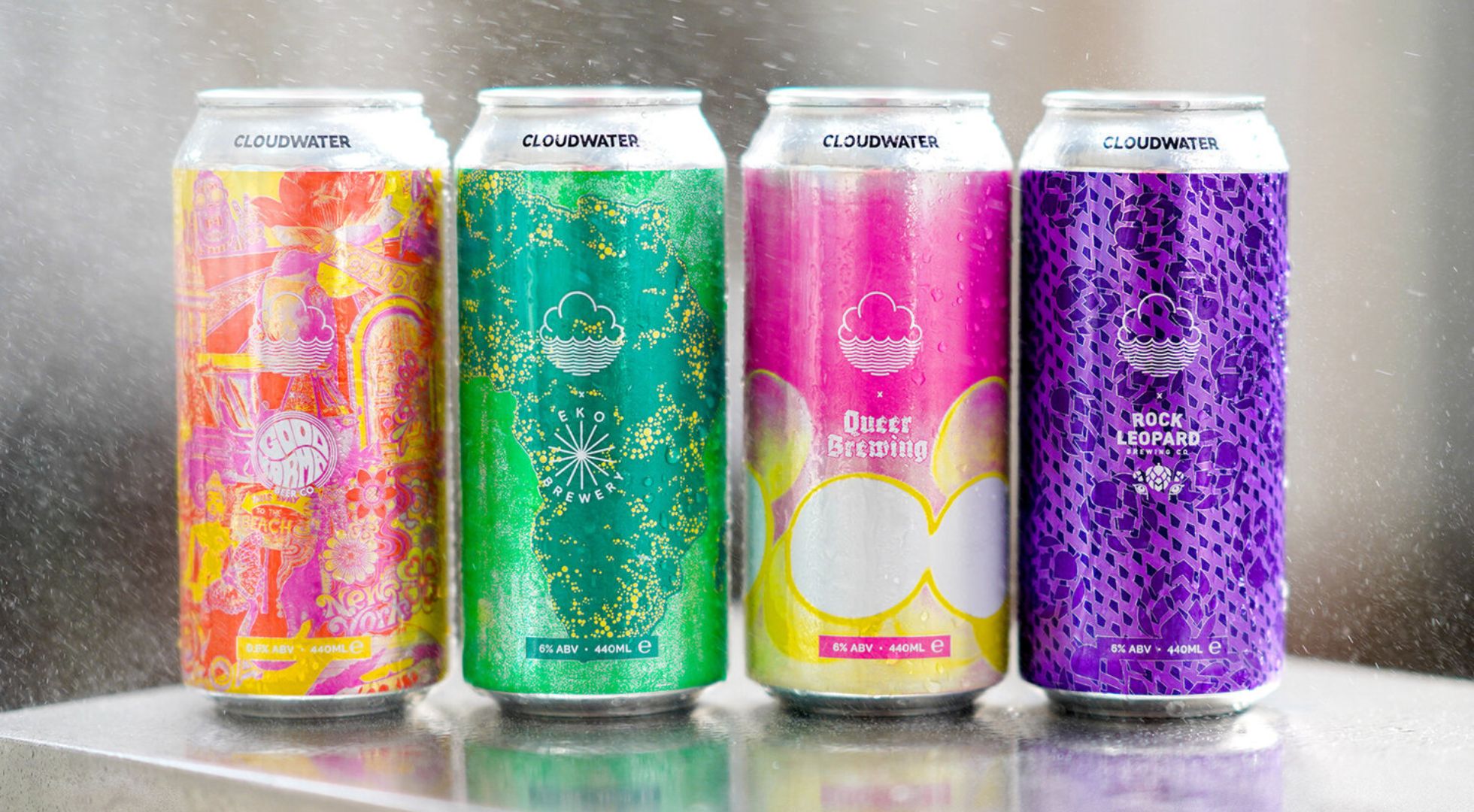 With a "deep love for the changing seasons, each bringing with it an invitation to enjoy the scarcity and abundance the natural world offers", Cloudwater Brew Co. began in 2014 in central Manchester with the goal of creating seasonal craft beer. You can't help but respect this vision of simply making do with whatever seasonal produce is available at the time. This exclusivity and time urgency planted the seeds for the impending craft beer craze. Admittedly, it is an amazing marketing strategy – you are always going to be on the lookout for what's available next.
Despite being less than ten years old, this brewery has started taking home awards surprising everyone as initial newcomers. But its biggest contribution to the scene is spotlighting the appeal of one-off batches of craft beer; this includes the nuance of its quality and flavour and the unabashed passion that goes into building it.
DIOS CORVOS, Lisbon, Portugal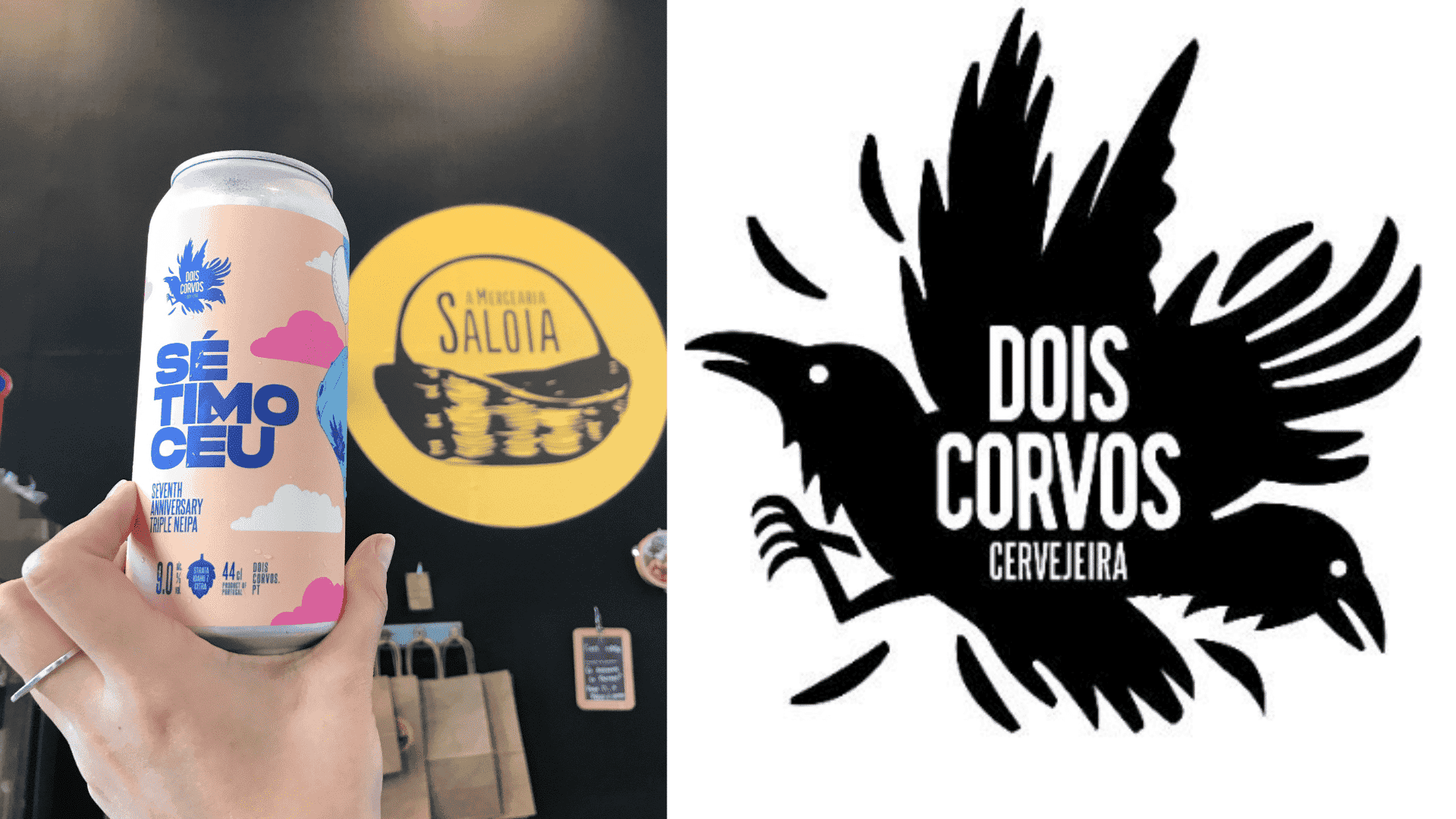 Translating to 'two crows', Dois Corvos is an independent, family-owned brewery in the neighbourhood of Marvila, an industrial area of Lisbon. Although the Portuguese craft beer scene isn't as established relative to the Northern parts of Europe (and other cities in this list), this brewery has passionately grown its beers, making their nation proud.  It was founded by Susana Cascais and Scott Steffens in late 2013 when craft beer varietals were virtually non-existent in Lisbon. In two years, by the end of 2015, they opened Portugal's first taproom with 17 taps attached to their brewery.
They have since become known for the wide range of beers in their portfolio and have won awards and recognition for their brews. You can find everything from "session beers and IPAs to big barrel-aged stouts, experimental ales and mixed fermentations". They've recently celebrated their 7-year anniversary with a triple NEIPA, Se Timo Ceu (as pictured here). Their regulars are the Creature (an American IPA), Matine (a session IPA), Galaxia (milk stout) or the Avenida (a blonde ale).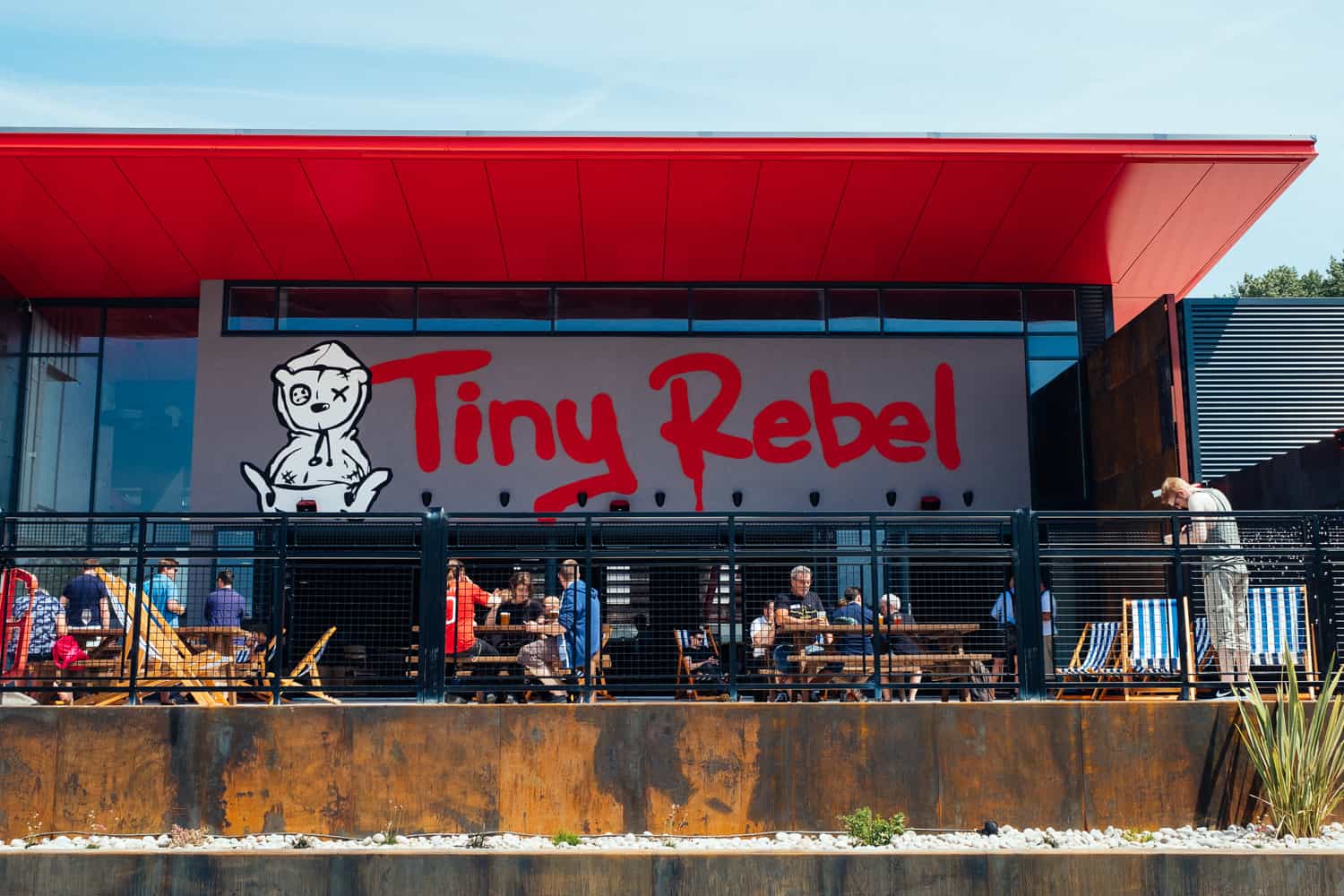 Founded by brothers-in-law and hobbyists Bradley Cummings and Gareth Williams in Rogerstone, Newport, Wales, this microbrewery took the craft beer world by storm, sweeping awards from the very first year they were eligible in 2013. With their signature psychedelic neon colours and street graffiti font, the packaging projects a super cool vibe.
Aside from winning awards, their brand reached beyond beer, creating a video game developer company of the same name: Tiny Rebel Games. It may not have anything to do with beer, but it definitely shares the same target market. Known for its CWTCH (rhymes with 'butch' and means 'hug full of love' in Welsh), a Welsh red ale and Easy Livin', a crisp tropical pale ale – their dependable core range lagers make excellently pleasant tipples.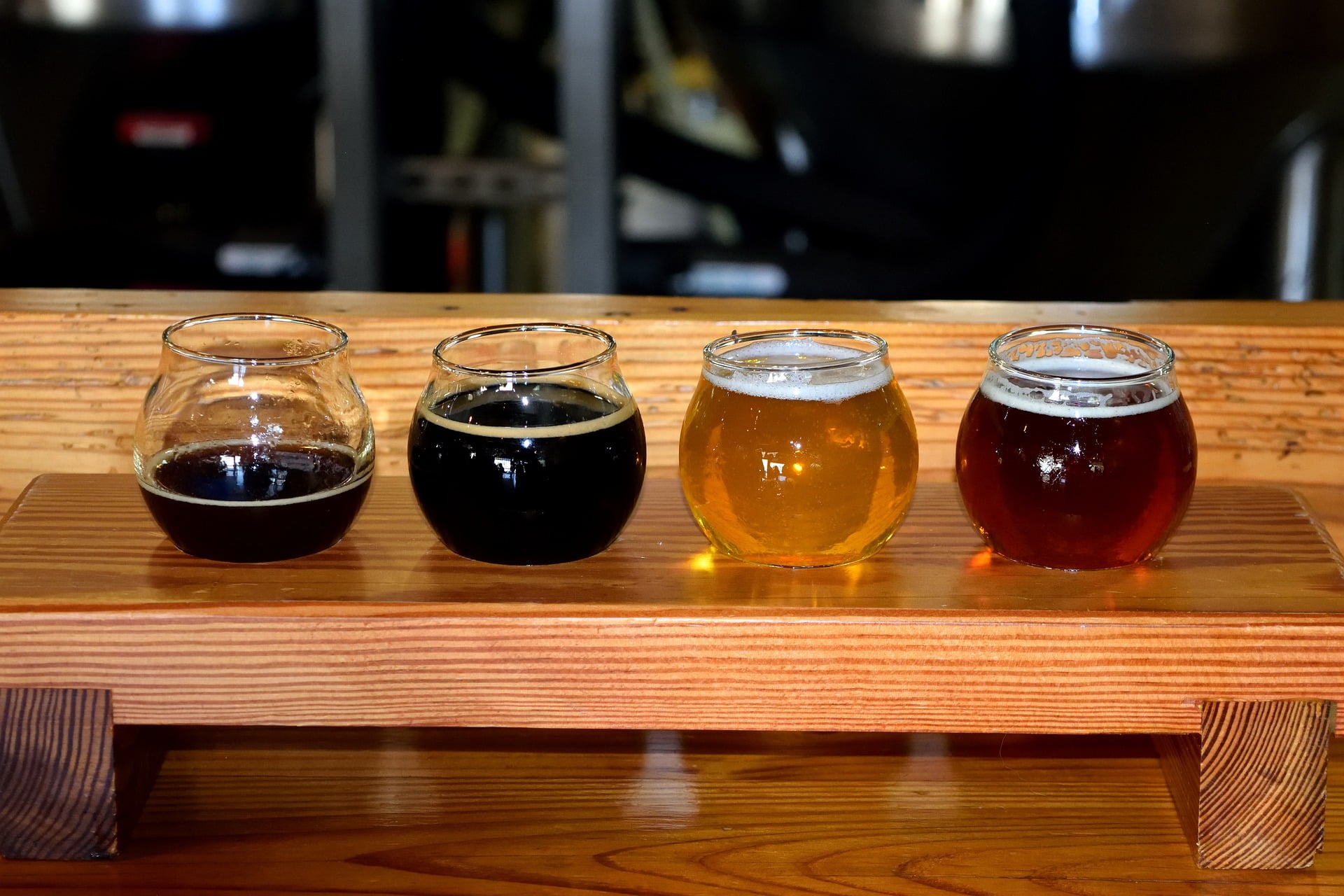 LERVIG AKTIEBRYGGERI, Stavanger, Norway
In its humble beginnings in 2003 Stavanger, Norway's fourth largest city and seven hours by car from Oslo, Lervig Aktiebryggeri is a craft brewery started with brewing easy-drinking pilsners, but nothing else. Now, they brew a wide range from pale ales to "bold and complex barrel-aged stouts, barley wines and sours".
Things really picked up once Philadelphia-born and bred Mike Murphy joined the team as head brewer in 2010. From where Lervig stood, its craft beer scene was miles behind the rest of the craft beer world, even compared to their Danish neighbours in Copenhagen where the market was quickly getting saturated. He started with Lucky Jack, a pale ale, which the owners were initially worried was too bitter for the market. But they could not be more wrong. It's what really turned the tide for the brewery.
Today, the brewery's influence has begun to define the Norwegian craft beer scene, as Murphy introduced more hoppy IPAs and intense imperial stouts (like the Konrads Stout) – most of which became what the brewery was best known for.
BEAVERTOWN BREWERY, London, UK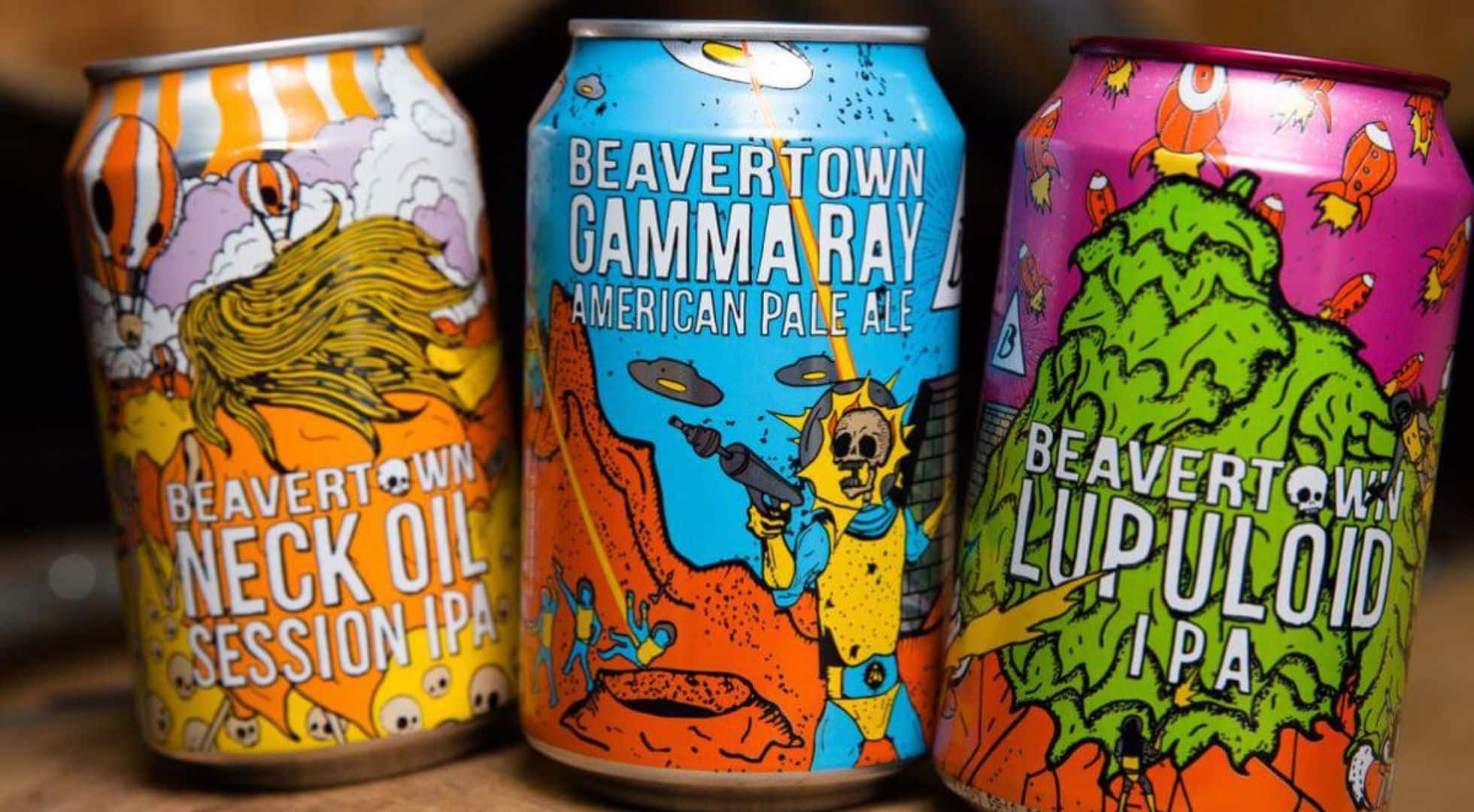 Beavertown Brewery has fast become an iconic London export when it comes to craft beer – specifically in north London. Known for their psychedelic art of skulls, space and rocketships, the brand's out-of-this-world vibe, and quirky beer names make this brewery's offerings something to remember. (If you felt that it also carried a rock and roll vibe, you're not wrong as it is run by Logan Plant, the son of Led Zeppelin frontman, Robert Plant.)
But it's more than just what it comes in – they've also brewed some delicious beers. Imagine ordering a pint of Neck Oil, a light and zingy session IPA; or Gamma Ray, an American Pale Ale which is also their flagship product.
Planning To drink your way around Europe on your next vacation? Let us help!
You may also be interested in: