Beautiful and majestic Switzerland is a holiday destination that should be on everyone's bucket list. Home to the Swiss Alps, it is blessed with some of the most incredible scenery in Europe and the world. Switzerland is home to countless rivers and lakes, and almost everywhere you turn, you will see an unforgettable view of snow-capped peaks set against the horizon.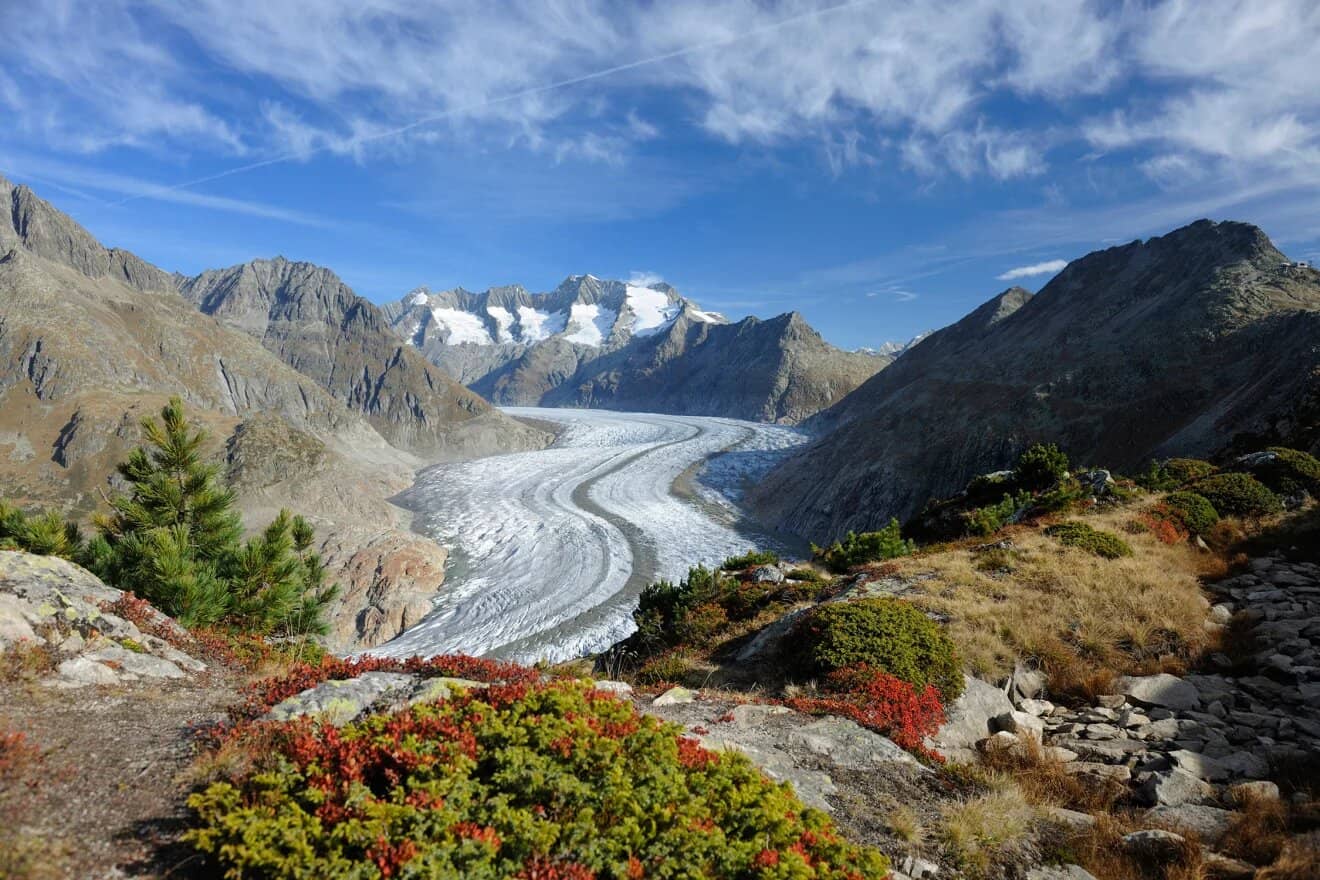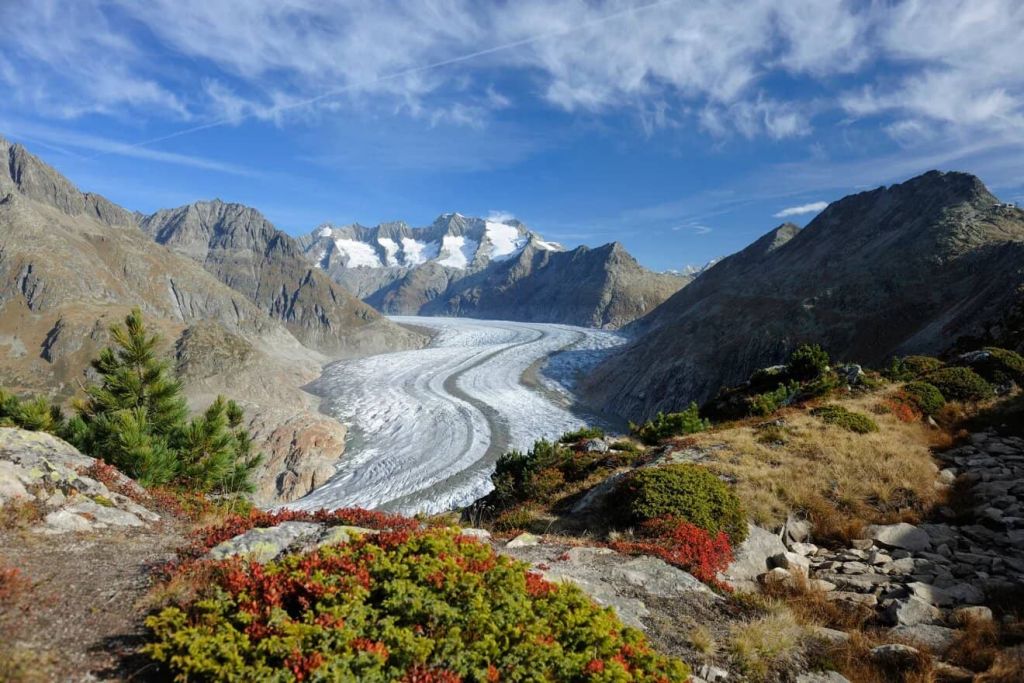 In this article, we will cover seven of the most amazing not-to-be-missed places to include if you're planning on a Switzerland trip. As international travel will surely re-open, we also included the country's latest Covid safety guidelines to give you an idea on what you may need to make it a fantastic getaway.
Swiss Trivia!
Did you know that Switzerland:-
– has more than 1,500 lakes and 48 Alps, where peaks are more than 4,000 metres high
– is known as the horological capital of the world (since the country dominates the modern watch industry with its fine swiss watch brands, e.g. Rolex, Patek Philippe, Tag Heuer, Audemars Piguet etc)
– is home to about 475 types of cheese including Gruyere and Emmental.
– is known for producing tennis legend Roger Federer and Heidi, Girl of the Alps ( a fictional character of a famous childrens book )
1. Montreaux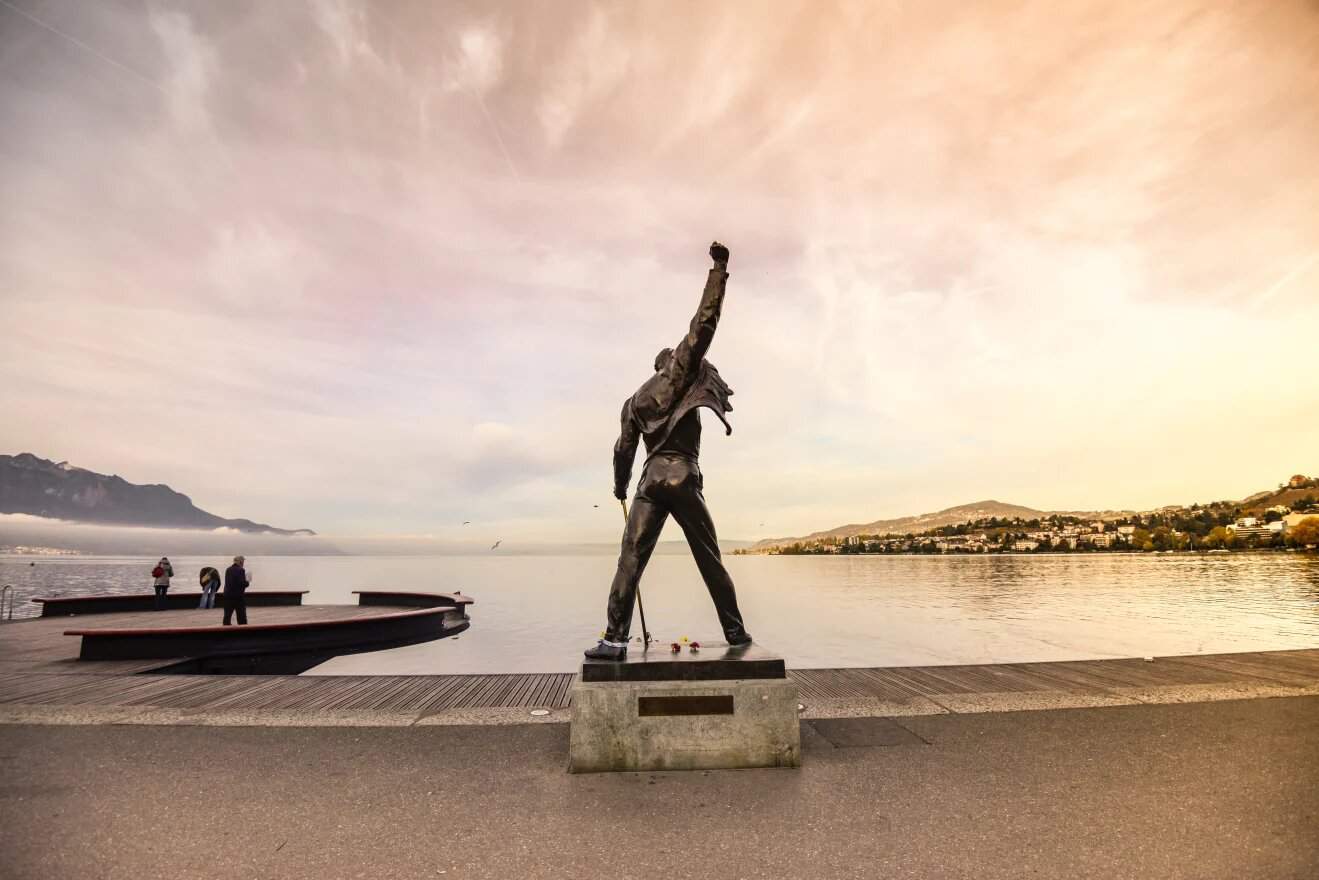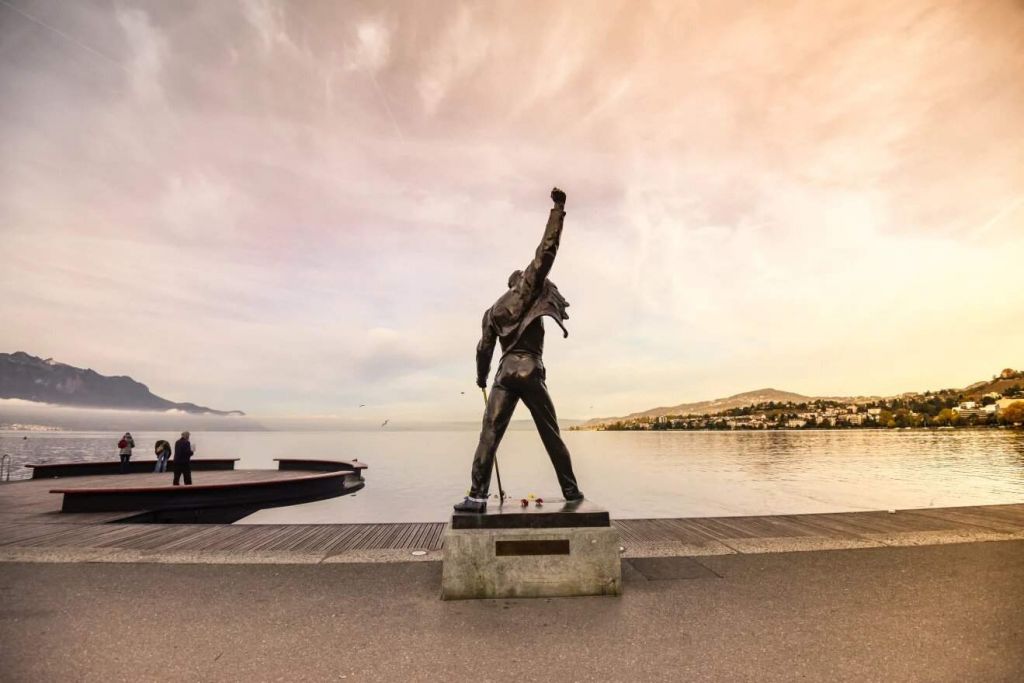 Located on the shores of beautiful Lake Geneva, Montreux is a picture-perfect town set against the stunning Swiss Alps. Its mild Mediterranean climate makes it one of the most popular resorts on entire coast of the Swiss Riviera and contemporary Switzerland.
Picture the pristine waters of Lake Geneva set against the statuesque mountains in the background, along with an over-abundance of flowers in different shapes and colours along the promenade. The extreme prettiness of Montreux is why you should add it to your Switzerland trip.
You can explore this lovely town on foot. Go for a swim in the clear, clean lakes or just sit along the water taking pictures and basking in the lovely surroundings. If you go for a stroll along the promenade, look out for the famous Freddie Mercury statue, located right next to the water.
2. Charlie Chaplin's Museum – Chaplin's World by Grevin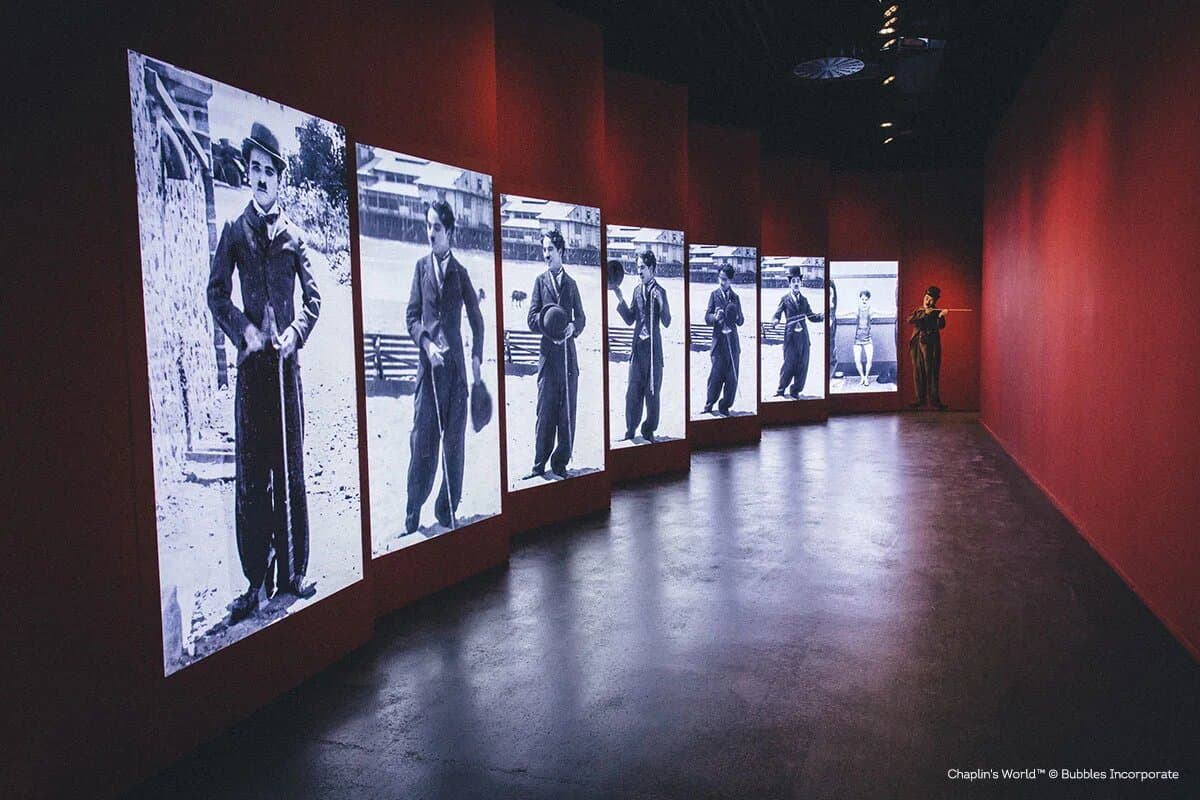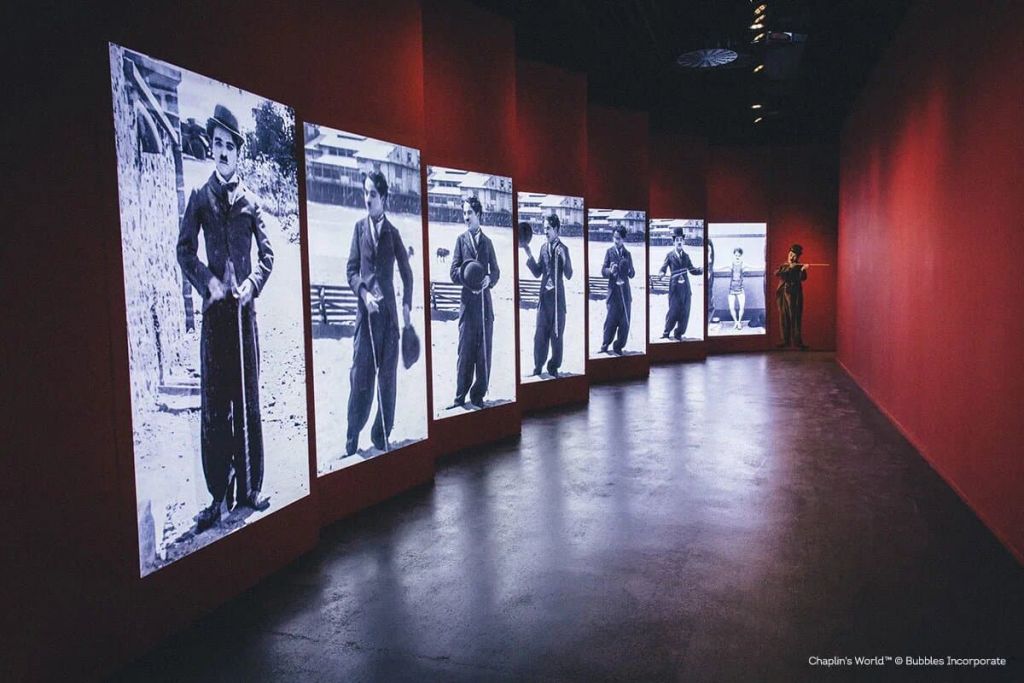 Another world-famous celebrity to call Montreux home was the legendary black and white screen comedian and actor Charlie Chaplin. You should not miss the chance during your Switzerland trip to include a visit to Chaplin's World by Grevin, opened in 2016 at his former family home, the Manoir de Ban, in Corsier-sur-Vevey.
Several of the rooms here have been re-created lovingly with some of Charlie's personal belongings to depict his and his family's lives. The London-born actor spent the last 25 years of his life in Montreux and you can learn about him and the reasons that led him to Switzerland as well as examine the sets used in his greatest films. Enjoy the spectacular views from his ten-acre estate overlooking the breath-taking Lake Leman and the Alps. 
3. CGN Paddle Steamer Cruise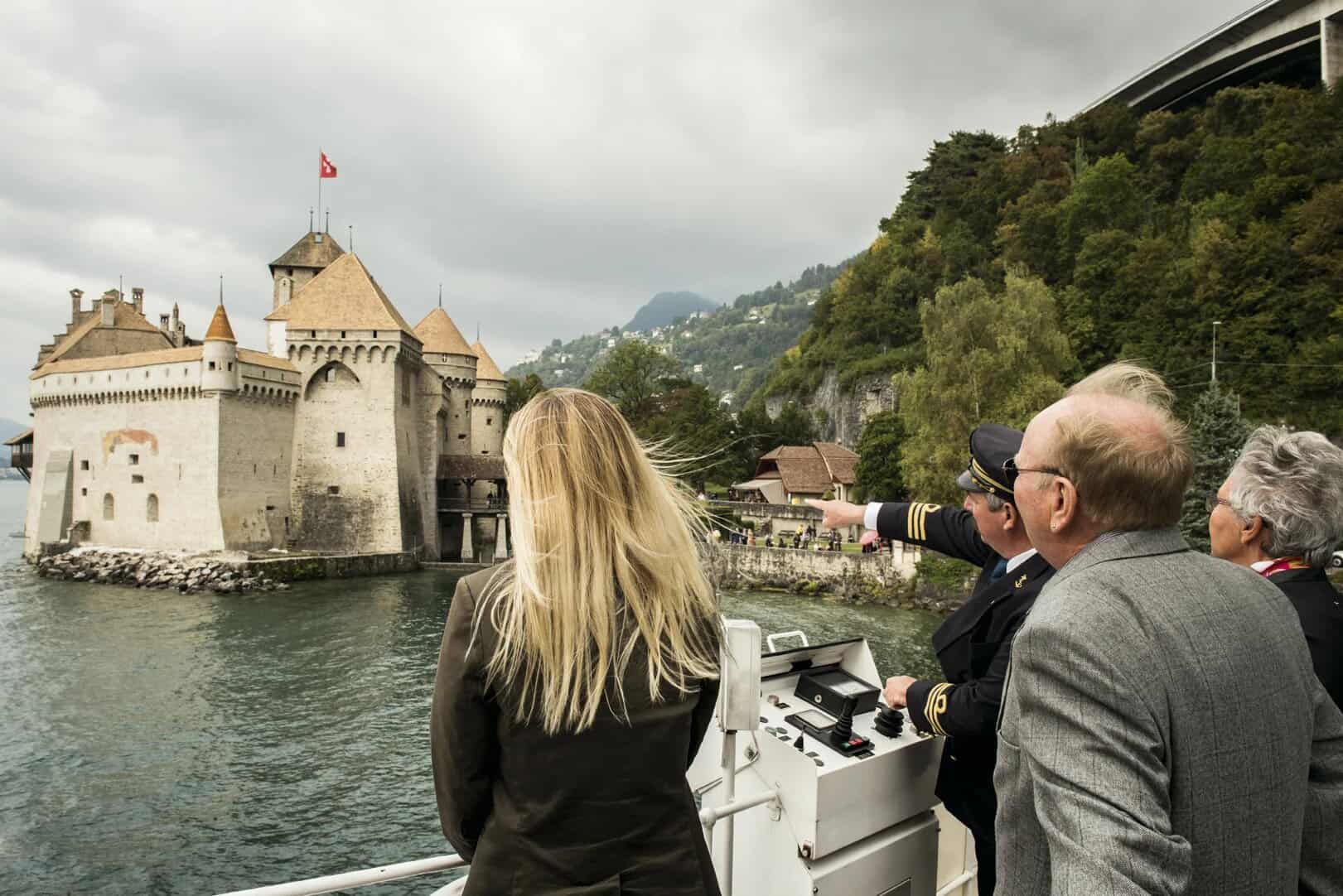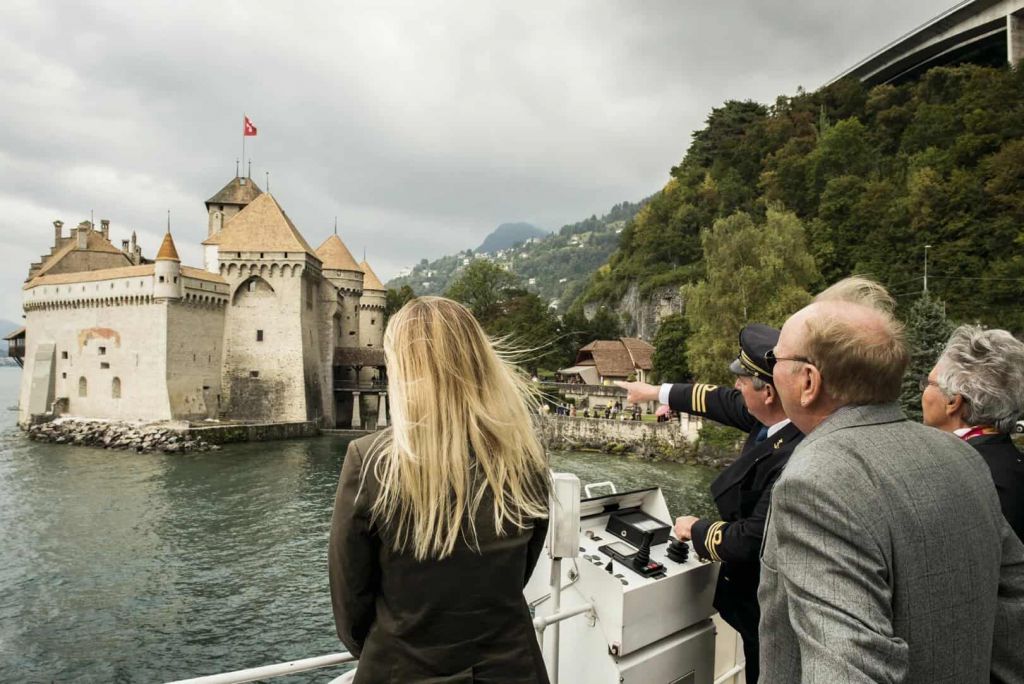 Take a trip down memory lane during your Switzerland tour by going on a scenic cruise on Lake Geneva in a historic paddle steamer built in the early 20th century. CGN has four working paddle steamers and two further electric powered paddle boats. Cruising daily on Lake Geneva, these elegant and graceful steamers offer sightseeing, lunch and dinner cruises from Geneva, Lausanne, Evian and many other ports on the lake. Definitely include the memorable experience of cruising on a beautiful and historic paddle steamer in Switerland.
4. Maison Cailler Chocolate Factory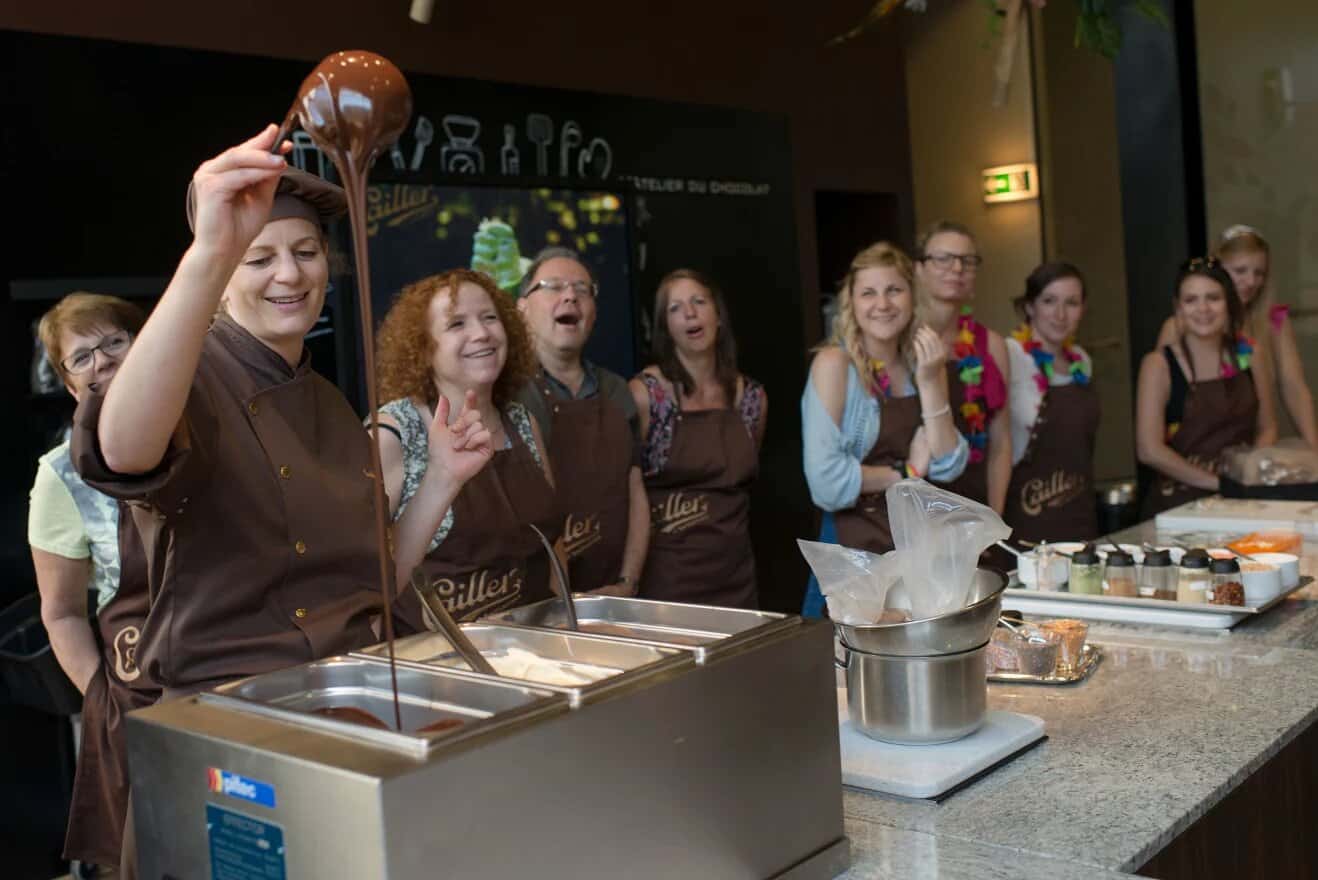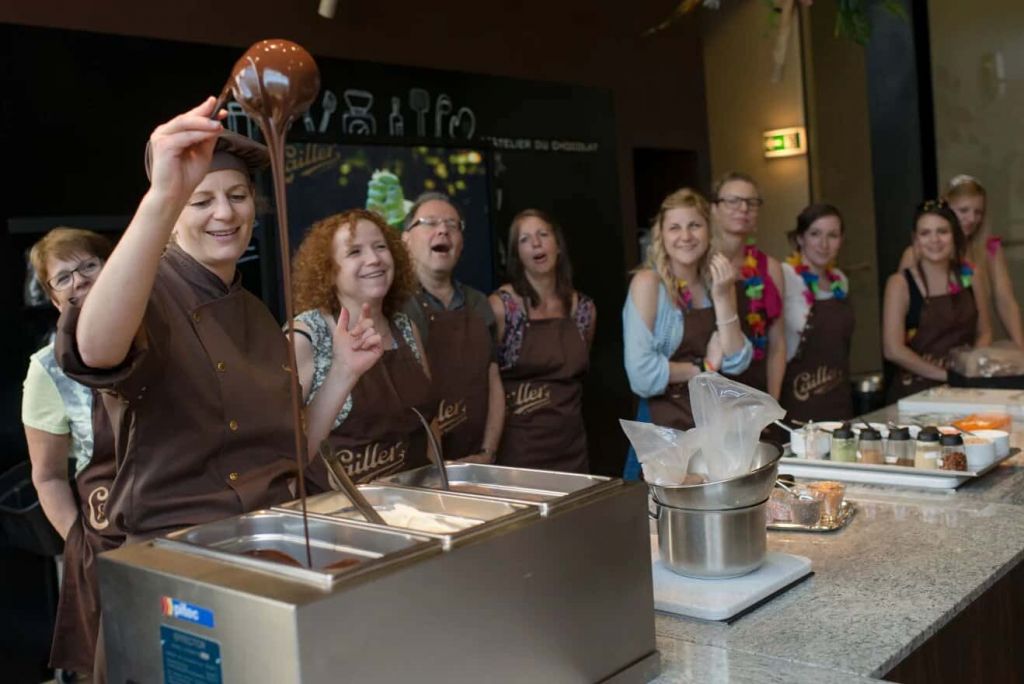 When you hear about Switzerland, do you think about their world-famous Swiss chocolate? If so, then include a sweet adventure as part of your Switzerland trip at the Maison Cailler chocolate factory, in Broc.
The famous Cailler factory has been producing their world-class chocolate using milk from cows in the area since 1898. During your visit, learn about the history of the Callier family and other great Swiss chocolatiers. Chocolate sampling is the last and, probably, the best part of this visit. You can taste the different Cailler specialties and purchase as many bars of chocolate as you wish to take home as a sweet souvenir.
5. The Stanserhorn Experience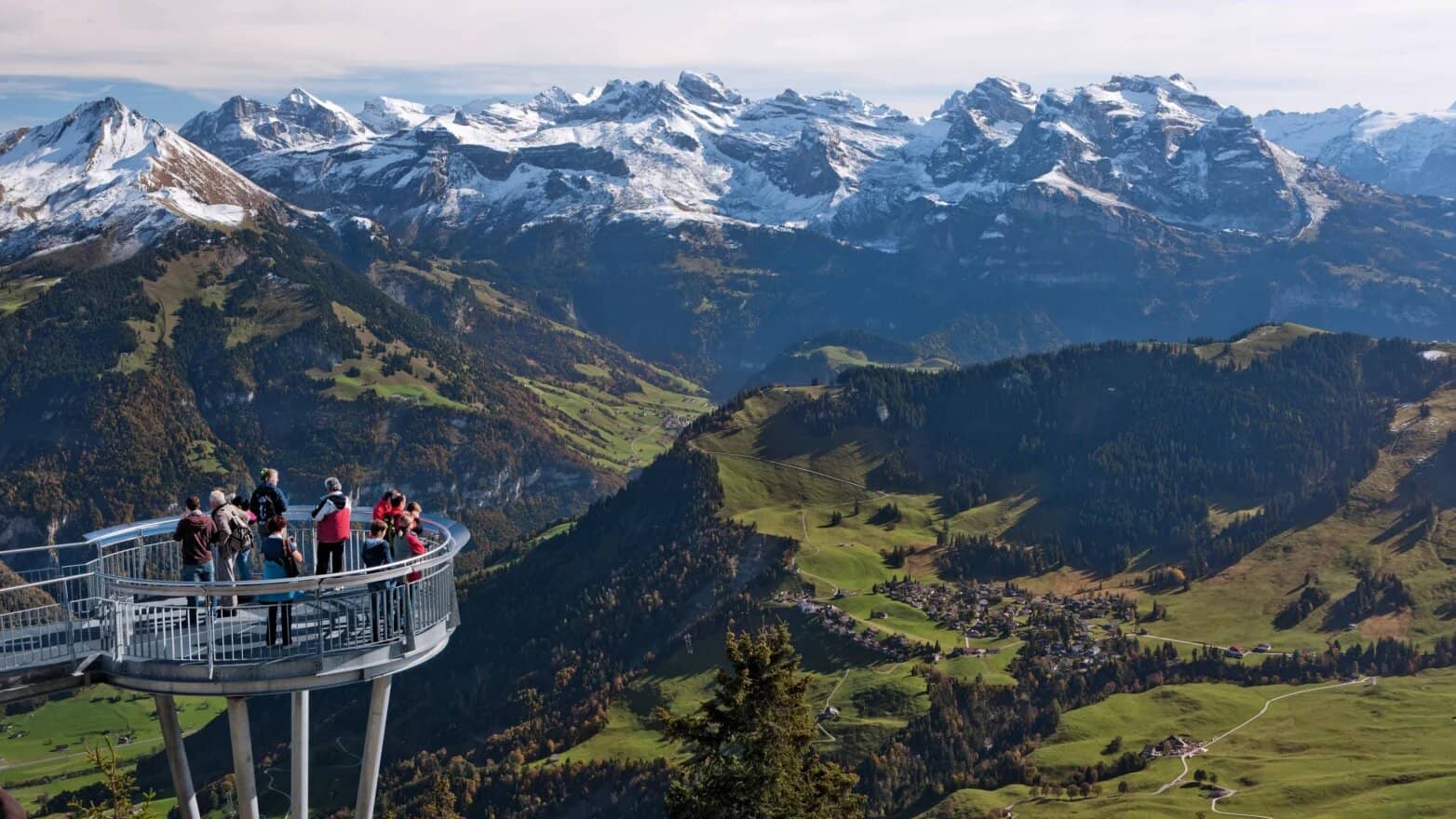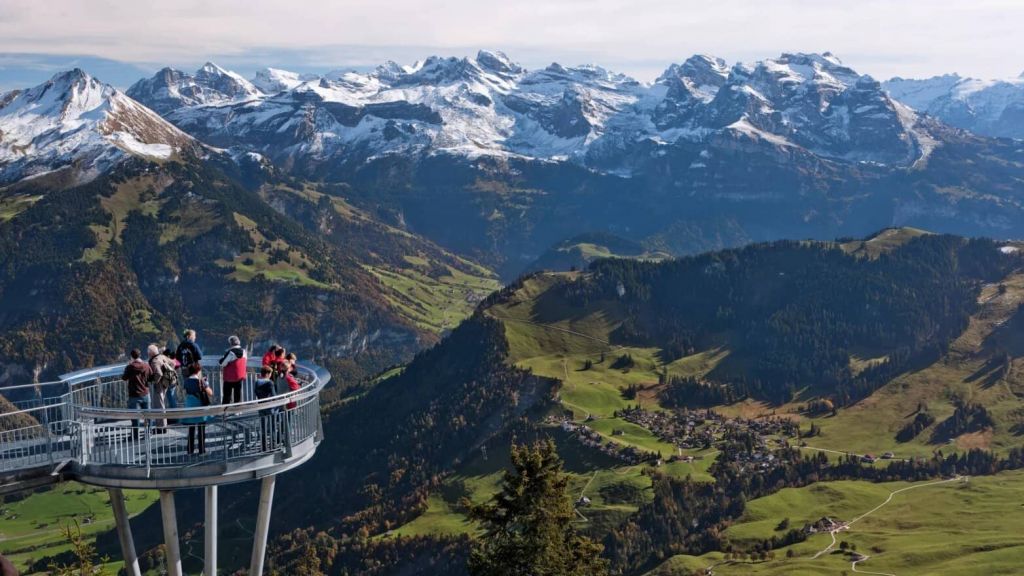 The Stanserhorn is a mountain in Switzerland, located in the canton of Nidwalden near to the border with Obwalden. The Stanserhorn experience will have you enjoying the wind in your face and perfect views; first on the open furnicular train ride – rumbling and bumping just as it did 120 years ago – and then on the rooftop deck of the futuristic CabriO aerial cableway, as you journey to the peak of Mount Stanserhorn.
This is also the valley station of the world's first CabriO cable car, the latest masterpiece in Swiss engineering. It's a truly amazing feeling to stand up on the roof of the double-deck panorama cabin, just enjoying the headwind and magnificent view.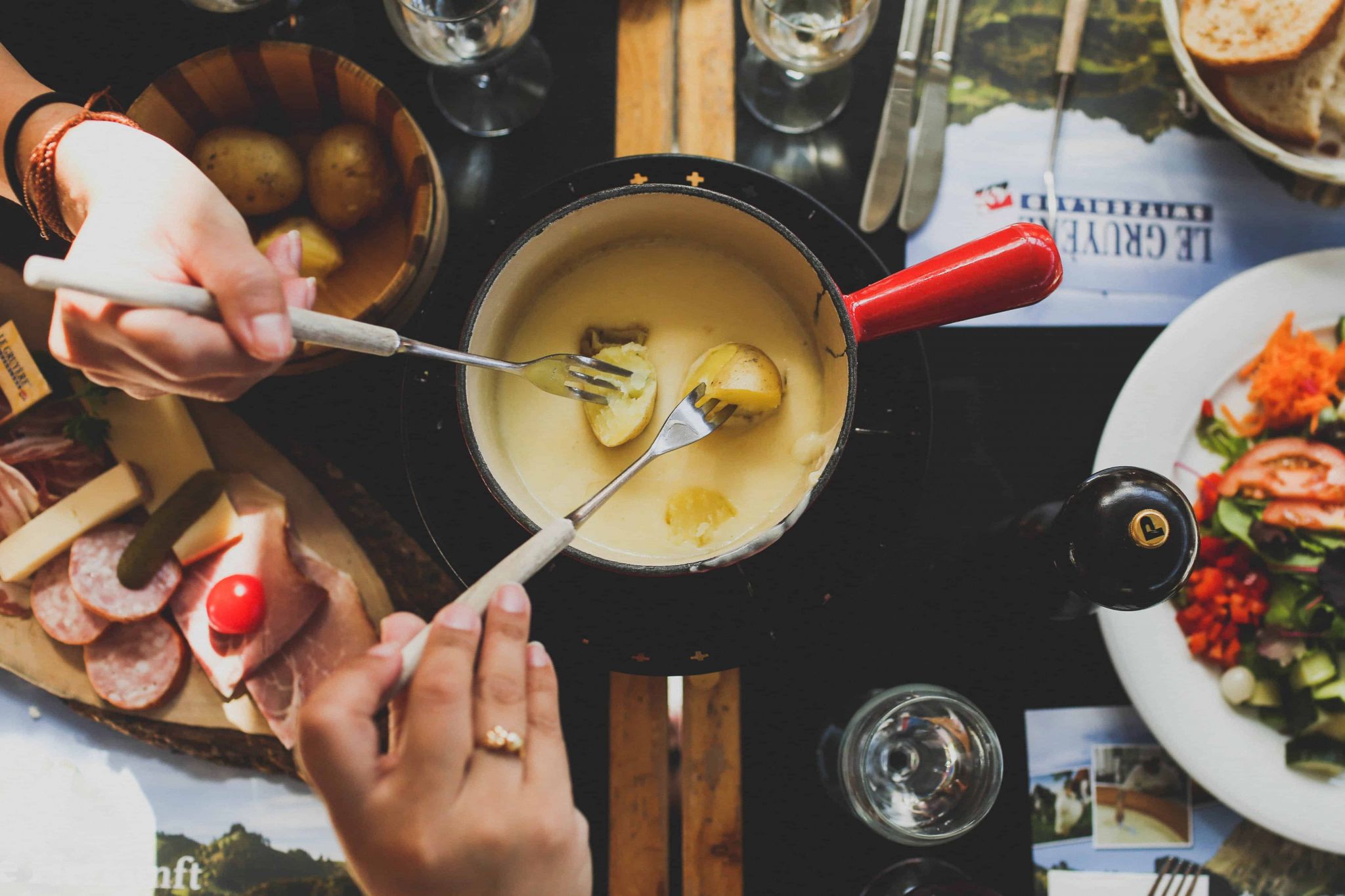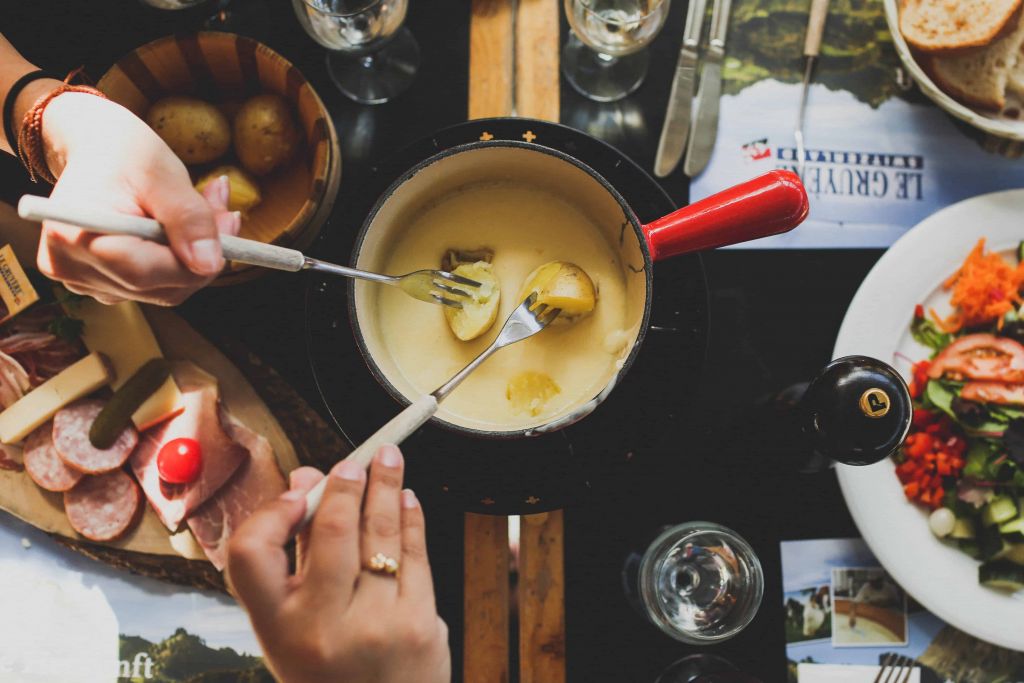 You're sure to be hungry by then, so take this chance to relish a typical Swiss meal whilst taking in panoramic views at the revolving restaurant Rondorama. The Swiss cheese fondue is a typical Swiss meal that you definitely must try on your Switzerland trip.
This is the Swiss version of the Asian hotpot. It is a one-pot meal of comfort food to be enjoyed around the table amongst family and friends. Fondue is traditionally made and served in an earthenware pot known as a caquelon.
6. Lucerne
Lucerne is situated in central Switzerland, around an hour away from the capital city of Bern. The breeze at Lake Lucerne, snow-capped mountains that surround the city and stunning medieval architecture make it a Switzerland destination like no other. The city offers so much to do and see, from history to great Swiss food, mountains, adventure and fun.
An interesting fact is that the city has provided its people with fresh drinking water for over 600 years. Thanks to its over 200 fountains, people never have to go thirsty.
Having said that, take caution when filling up your water bottles, as some of the water may be unsafe.
Chapel Bridge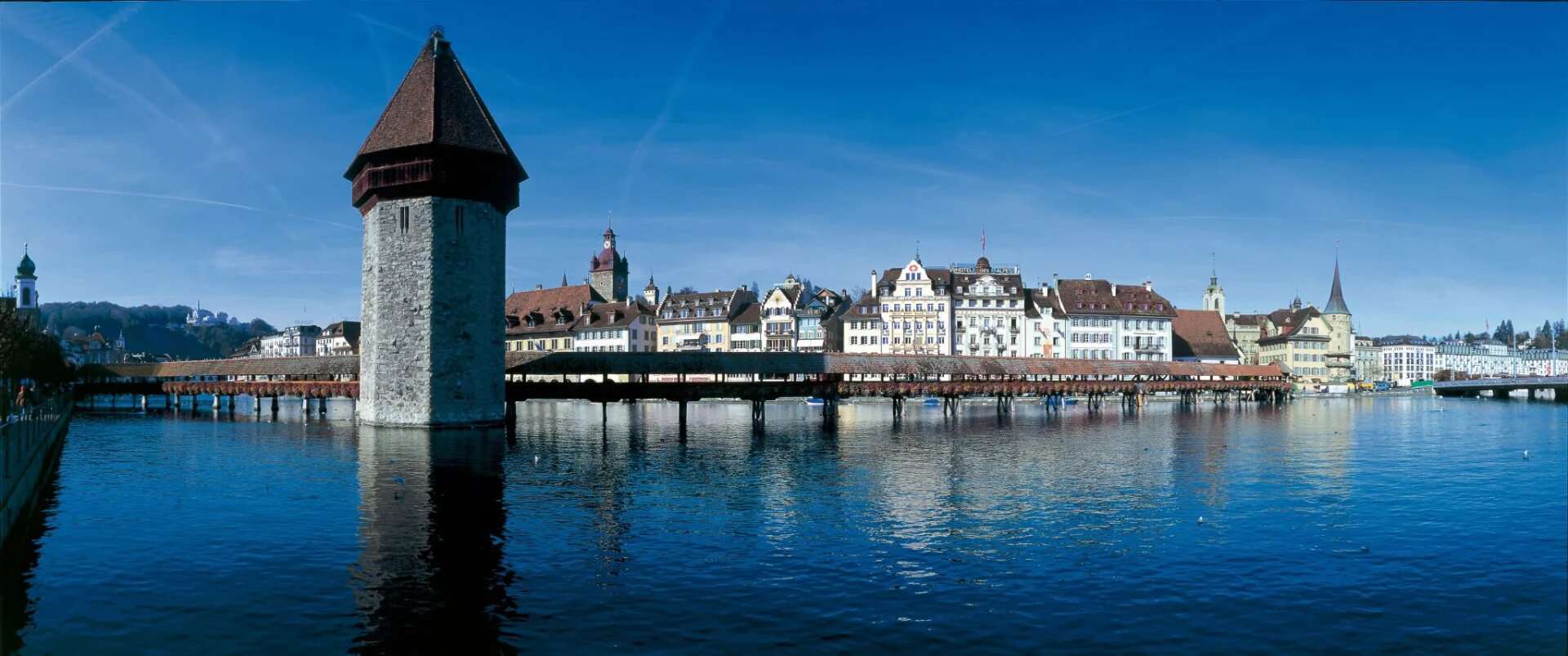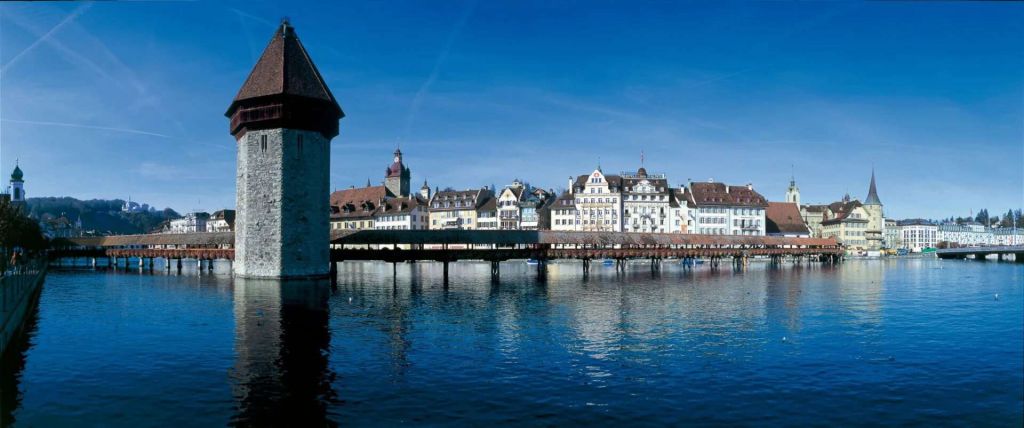 Serving as Lucerne's symbol and one of Switzerland's main tourist attractions is the beautiful Chapel bridge. This oldest wooden covered bridge in Europe has existed since 1333. Its roof has intricate triangular paintings from the 17th century which depict scenes of Swiss history, Lucerne's history as well as biographies of the city's patron saints, St. Leodegar and St. Maurice.
Lion Monument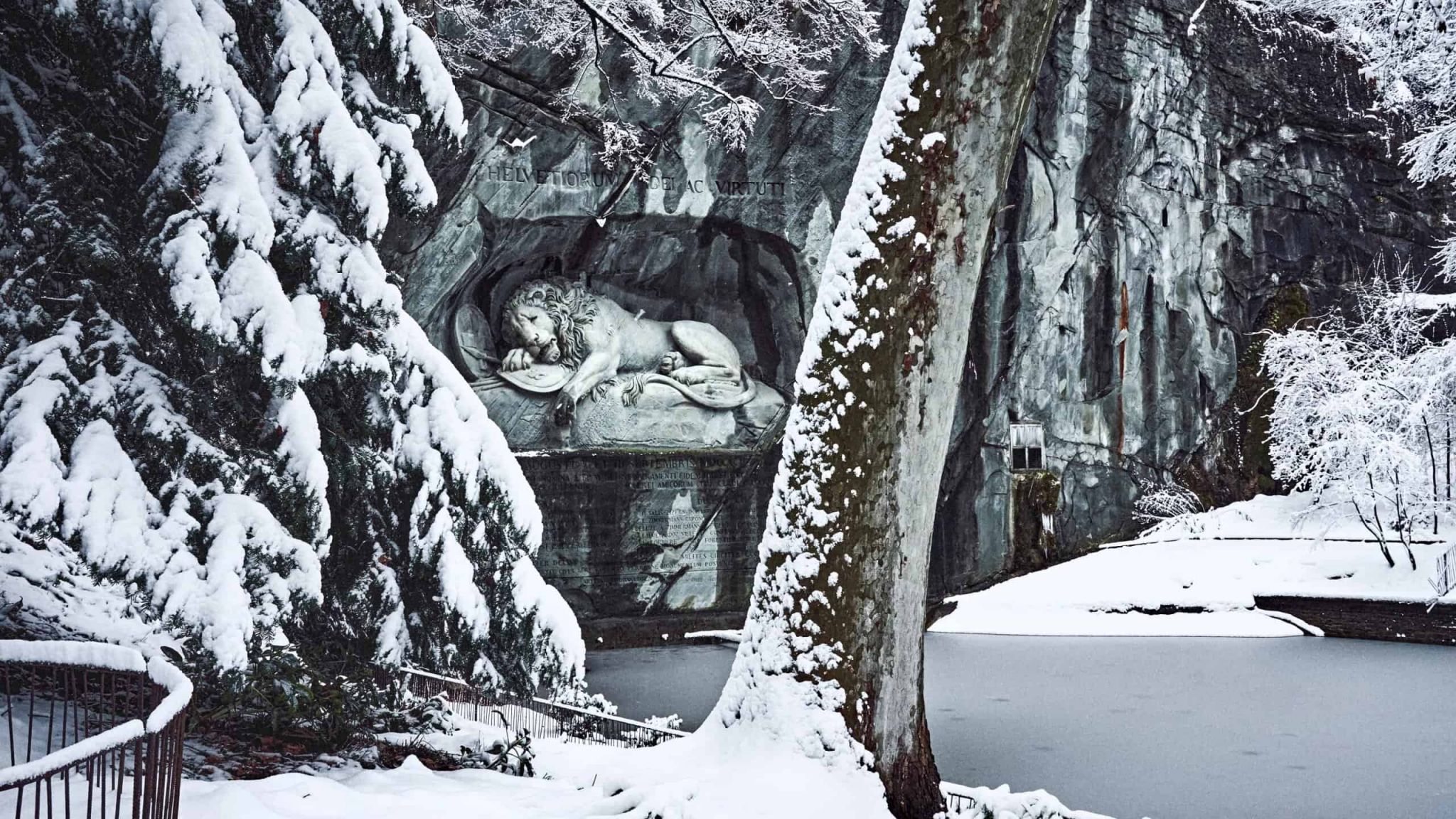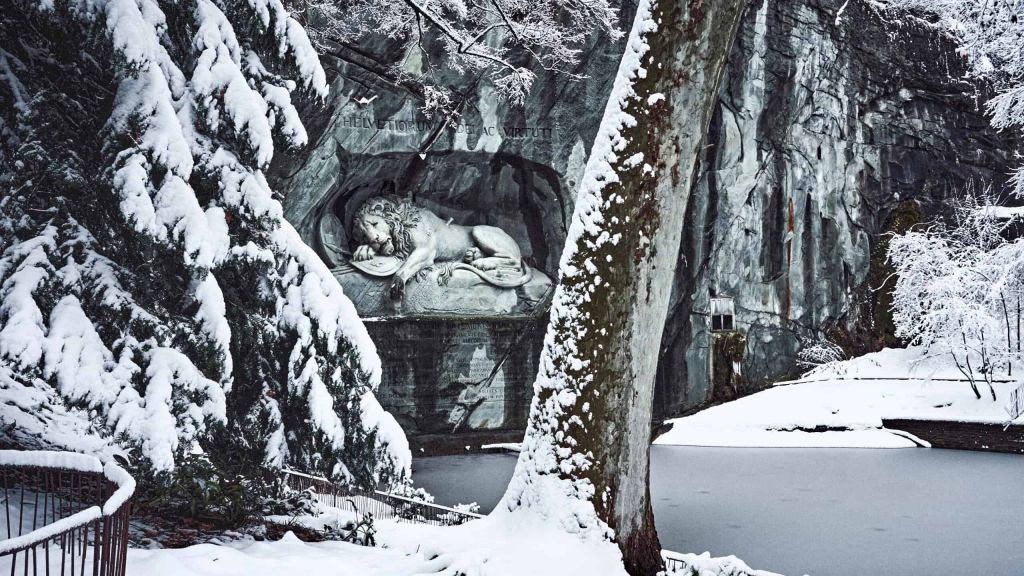 Another famous Lucerne landmark is the Lion Monument which holds a sad story. It was built as a tribute to the brave Swiss guards who died defending French King Louis XVI in Paris in 1792.
7. Engleberg Cheese Trail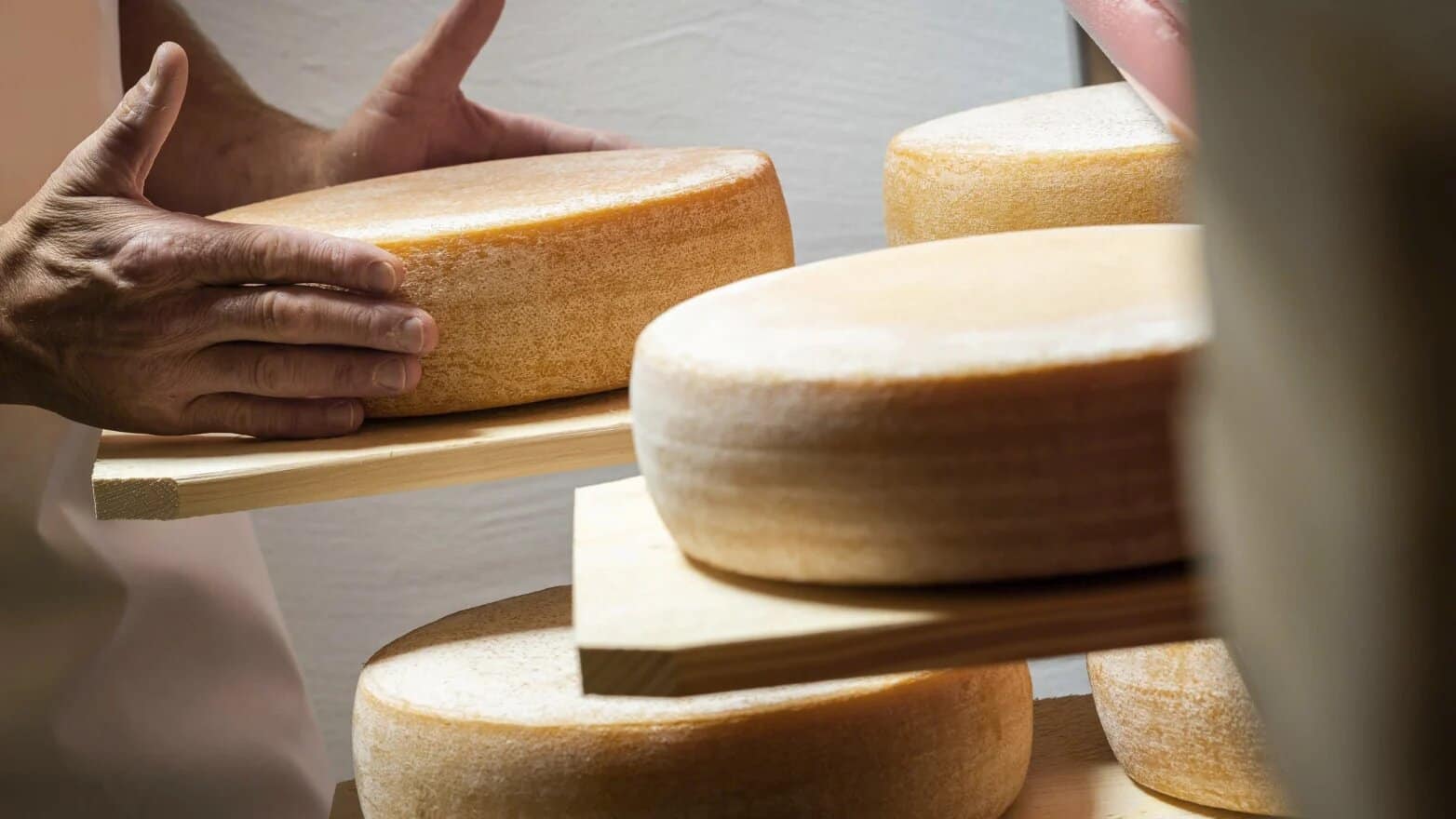 There is nothing more Swiss than breathing in fresh mountain air, smelling alpine flowers and cattle and tasting mountain cheese – does the image of Heidi, a famous Swiss little girl in a novel published in 1880, come to mind ?
Engleberg is one of the most beautiful regions in Switzerland, with panoramic views of the mountains and their much-loved, grass fed cows and sheep roaming freely.
You can visit this gorgeous family-run farm to learn about their delicious, creamy Swiss cheeses made high in the mountains.
The Swiss Cow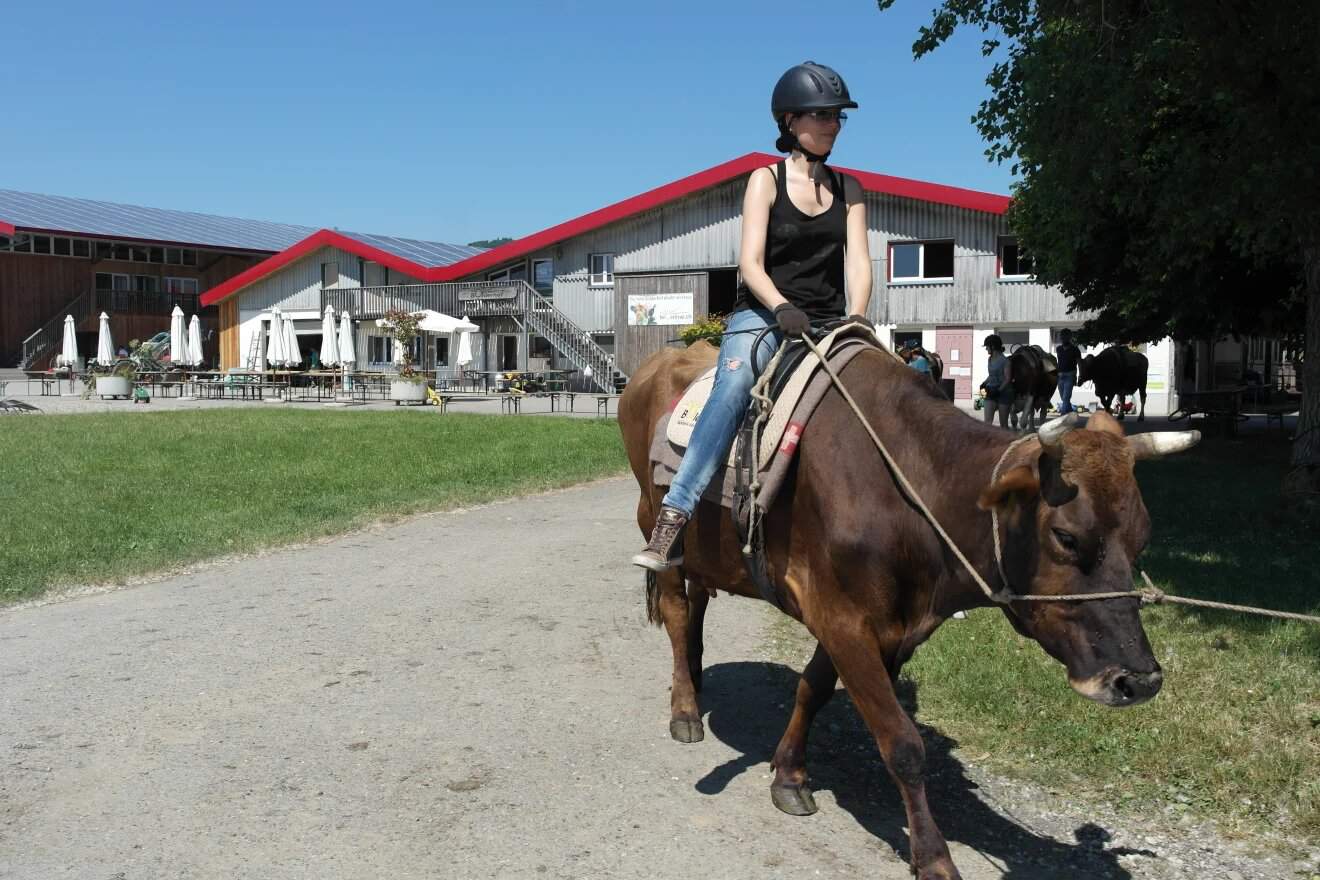 The animal which is most commonly associated with Switzerland is the cow! The cows are increasingly important in the country's agriculture industry. The Swiss greatly love and appreciate their cow for their gentle nature as well as the products that can be derived from their milk, such as yogurt, butter and cheese.
Interestingly, a Swiss farmer's favourite cow will sport a large bell attached to a thick strap ornately decorated with significant dates or depictions of the farmer's family milestones.
After all this, if you can't wait to make your Switzerland trip a dream come true, check out these Trafalgar guided holidays.
Switzerland's Covid Guidelines
The epidemiological situation continues to improve in most European countries helped by the fast vaccination rates. This good news means that Switzerland is now open for travellers looking to make a Switzerland trip, a dream come true.
As long as you have proof that you are fully vaccinated, you would be exempt to testing and quarantine requirements. Please do visit travel.admin.ck for more complete information on Switzerland's Covid guidelines and travelling requirements.