For an extraordinary experience, it's time to stay at the best villa destinations in the country. These exquisite villa destinations near Kuala Lumpur offer unique vacations, quite unlike the experience of staying at luxury hotels, which are also absolutely satisfying.
Top of the list of benefits found in a villa holiday includes personalised experiences, e.g. meals based on your preferences, complete attention from staff members, privacy and exclusivity, as many villas are in secluded areas away from crowds. So you can sit back, relax and enjoy stunning views – all the components of an ultra-comfortable stay.
The best villa destinations may even offer personalised gourmet meals, an efficient and friendly concierge for your logistical needs and a private chauffeur. Let's face it, some of us need some pampering outside work and villa vacations to take the hassle and the frustratingly long queues and slow service out of your holiday.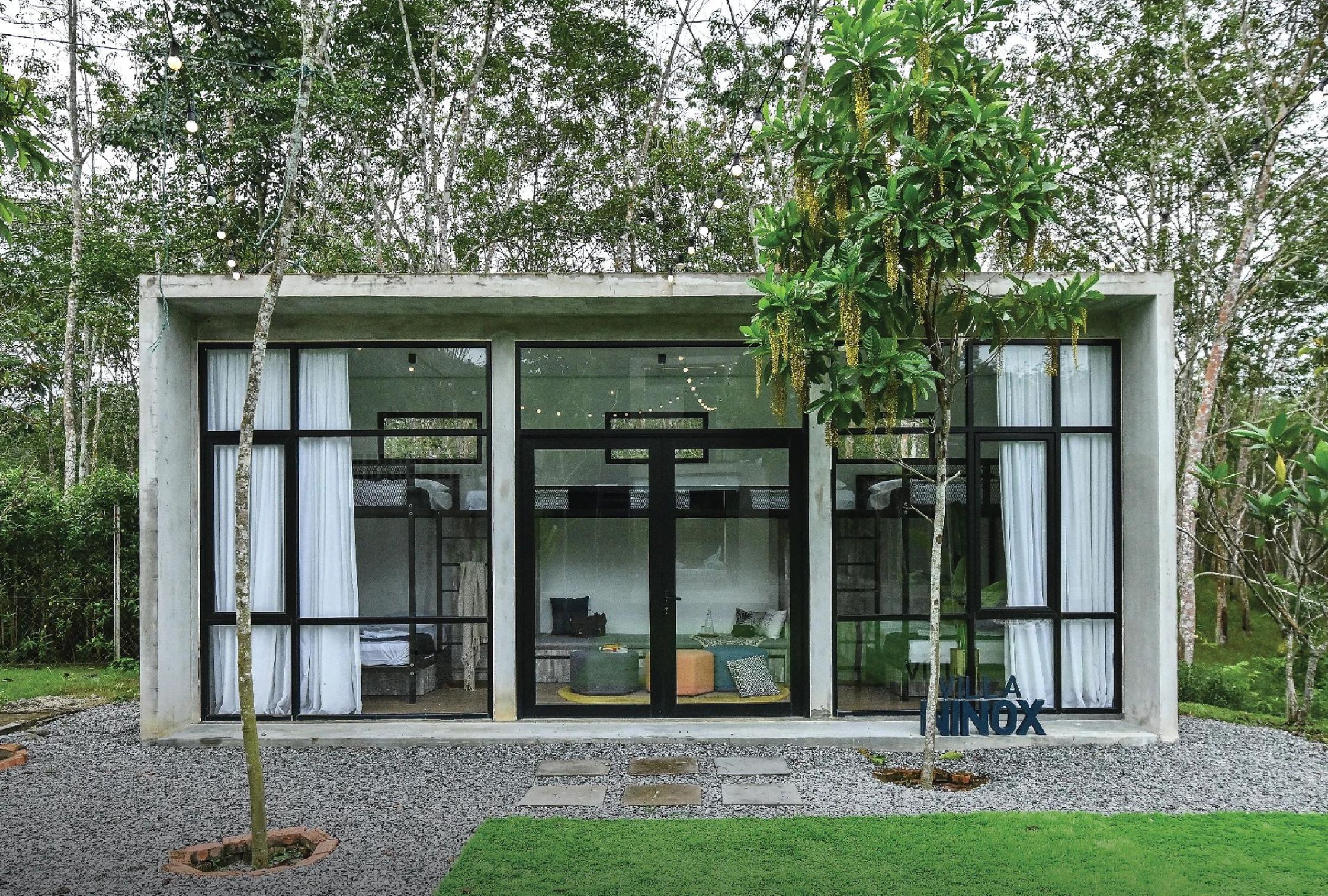 What Makes The Best Villa Destinations
Luxury villas provide an exceptional setting for unforgettable events. This could be a romantic wedding, a milestone celebration, or a corporate retreat. Villa vacations perfectly blend elegance, privacy, and personalised service. There are stunning backdrops for excellent photos and spacious indoor and outdoor areas for ceremonies and receptions. It is also easy to create your ideal ambience for special events.
Luxury villas are also synonymous with romance and intimacy. This is why couples seeking a romantic getaway or a short honeymoon should consider a villa holiday. Imagine lounging by a private pool with your loved one, enjoying candlelit dinners under the stars, or indulging in spa treatments together.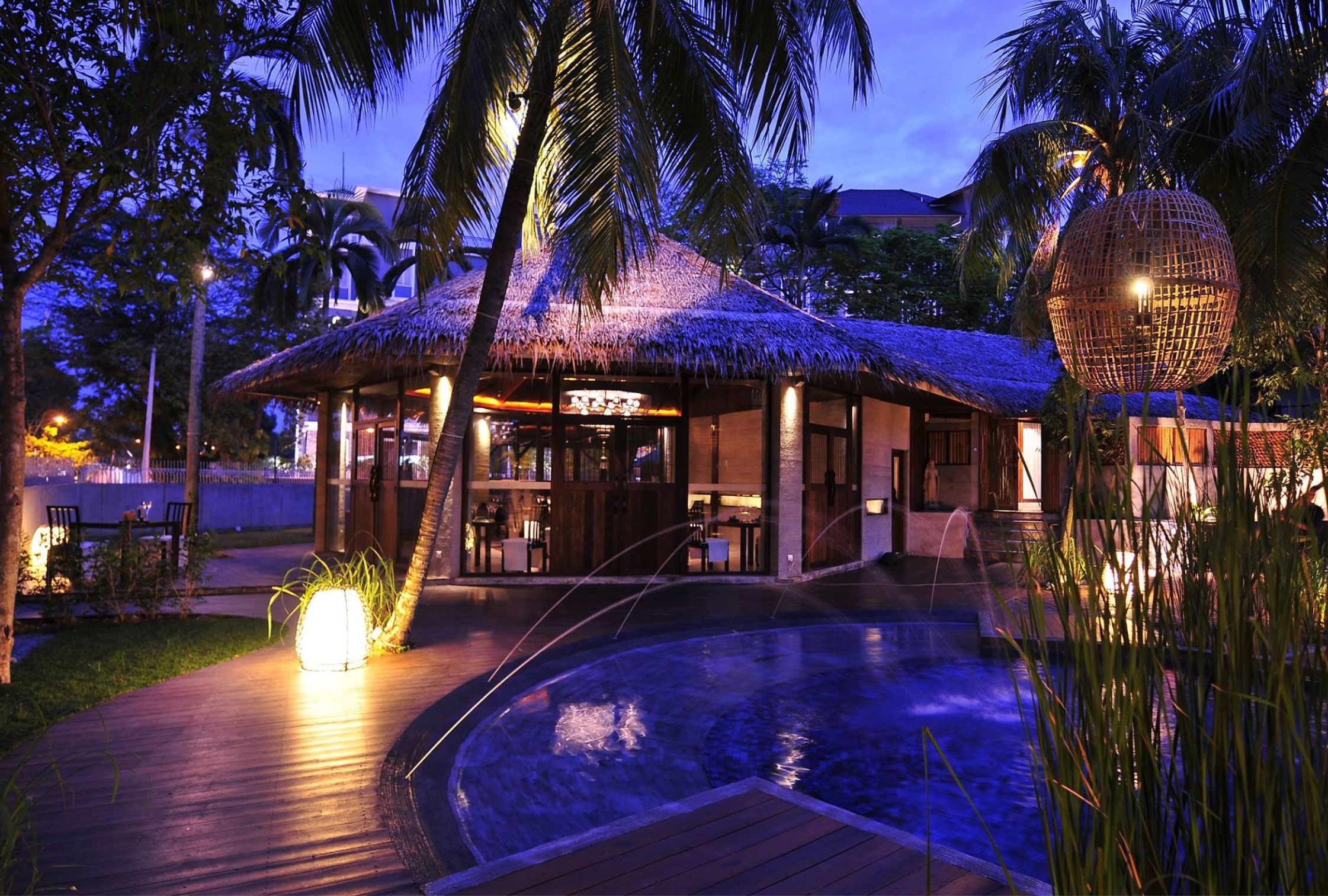 On that note, a villa holiday offers a peaceful and rejuvenating retreat from the demands of everyday life. Green surroundings, exclusive amenities and facilities speak of unparalleled relaxation. A villa holiday is akin to a beautiful space to recharge and rejuvenate the mind, body, and soul. You can unwind with soothing spa treatments, practice yoga amidst nature, or bask in the tranquillity of a private sanctuary.
It is also a space that caters to the needs of a larger group. A villa destination is excellent for a reunion, a group vacation, or a weekend getaway with friends. Guests can enjoy shared spaces, such as living areas, dining rooms, and outdoor lounges, fostering quality time and meaningful connections.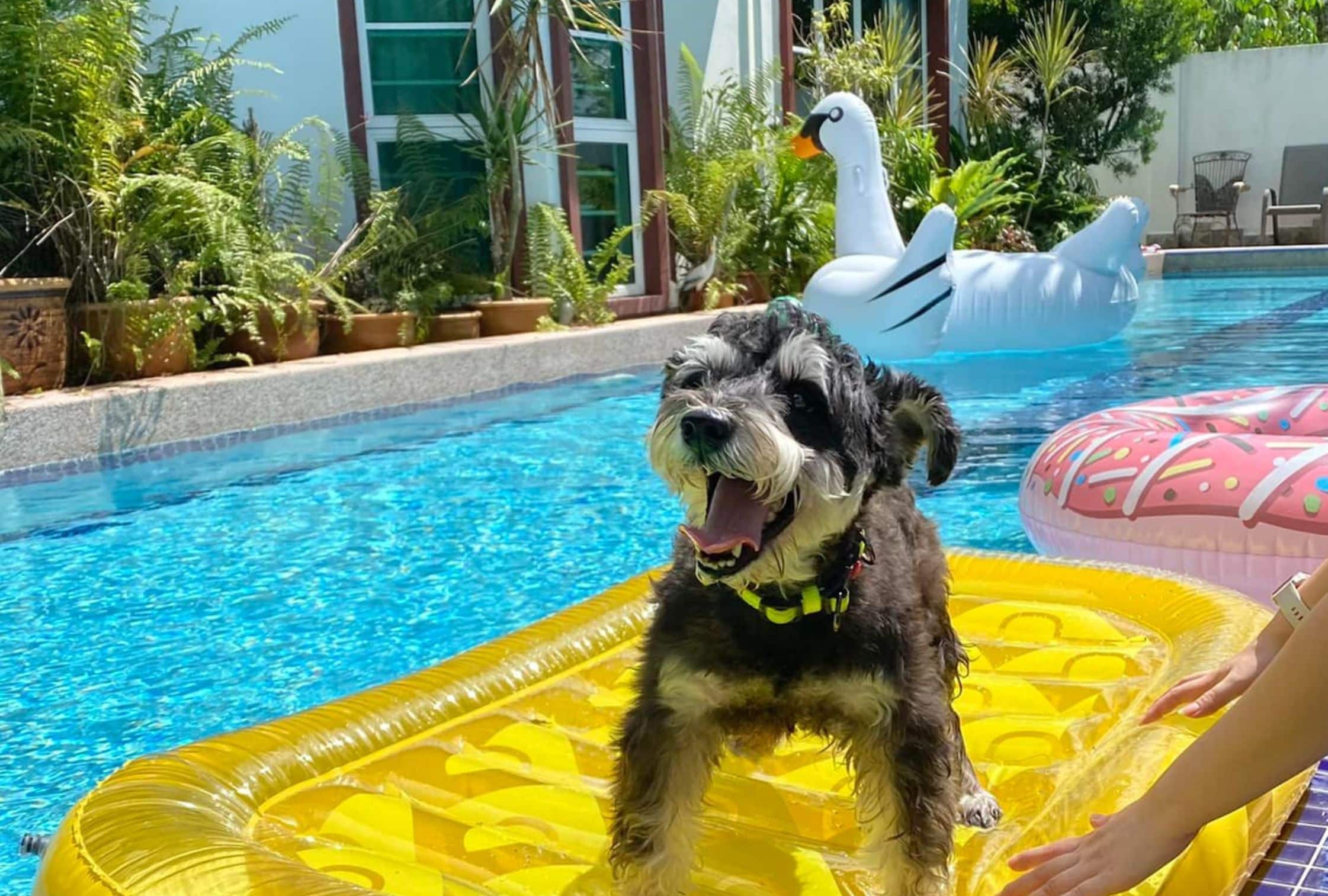 As mentioned earlier, you can also look for unique and exclusive experiences tailored to your preferences. For example, the best villa destinations offer a host of extras from private chef services, personalised itineraries, and curated excursions. It is about going above and beyond to ensure a truly memorable stay. Look at our list of the eight best villa destinations near KL and contact the host to discuss the countless possibilities for exclusive experiences.
8 Luxurious Villa Destinations Near KL
Let's explore eight fantastic villas near Kuala Lumpur, each offering a unique and unforgettable experience. We also found a few villas in the heart of KL city. These havens are excellent accommodations for special moments for events, romance, or fun with friends.
Villa Holiday 1: Villa Samadhi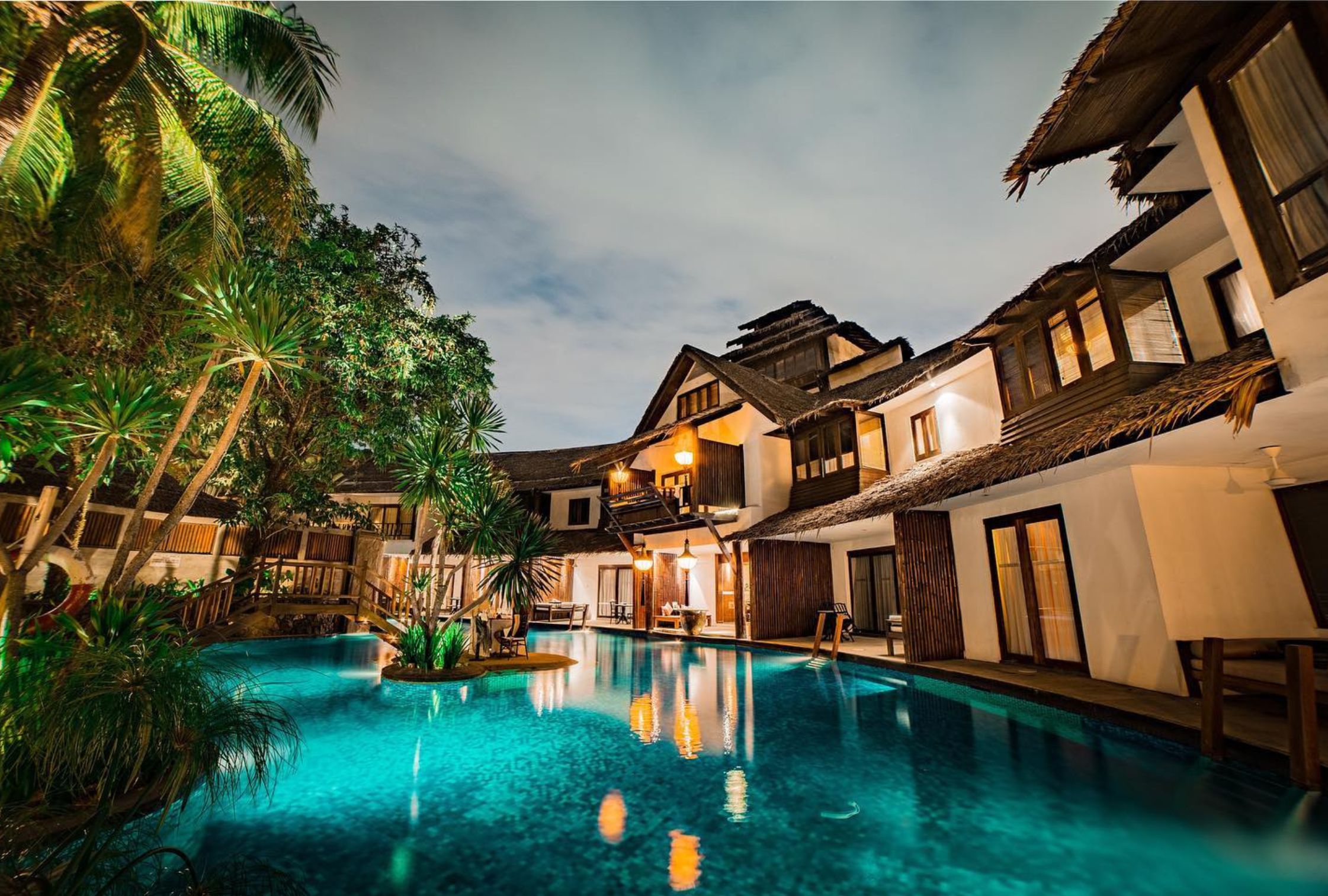 Nestled amidst the bustling city of Kuala Lumpur, Villa Samadhi is a tranquil sanctuary that blends modern luxury with nature's serenity. Highlights include lush tropical gardens, plunge pools, and spacious suites adorned with contemporary elegance.
Guests can unwind at the Bumbung Bar & Restaurant, a rooftop lounge,  or customised wellness treatments tailored to specific needs. In addition, Villa Samadhi accommodates couples or small groups in 21 contemporary Asian-inspired cribs. Located in the heart of bustling KL and minutes away from the KLCC, Villa Samadhi is an ideal oasis for luxurious quick getaways.
Villa Holiday 2: La Quinta Haven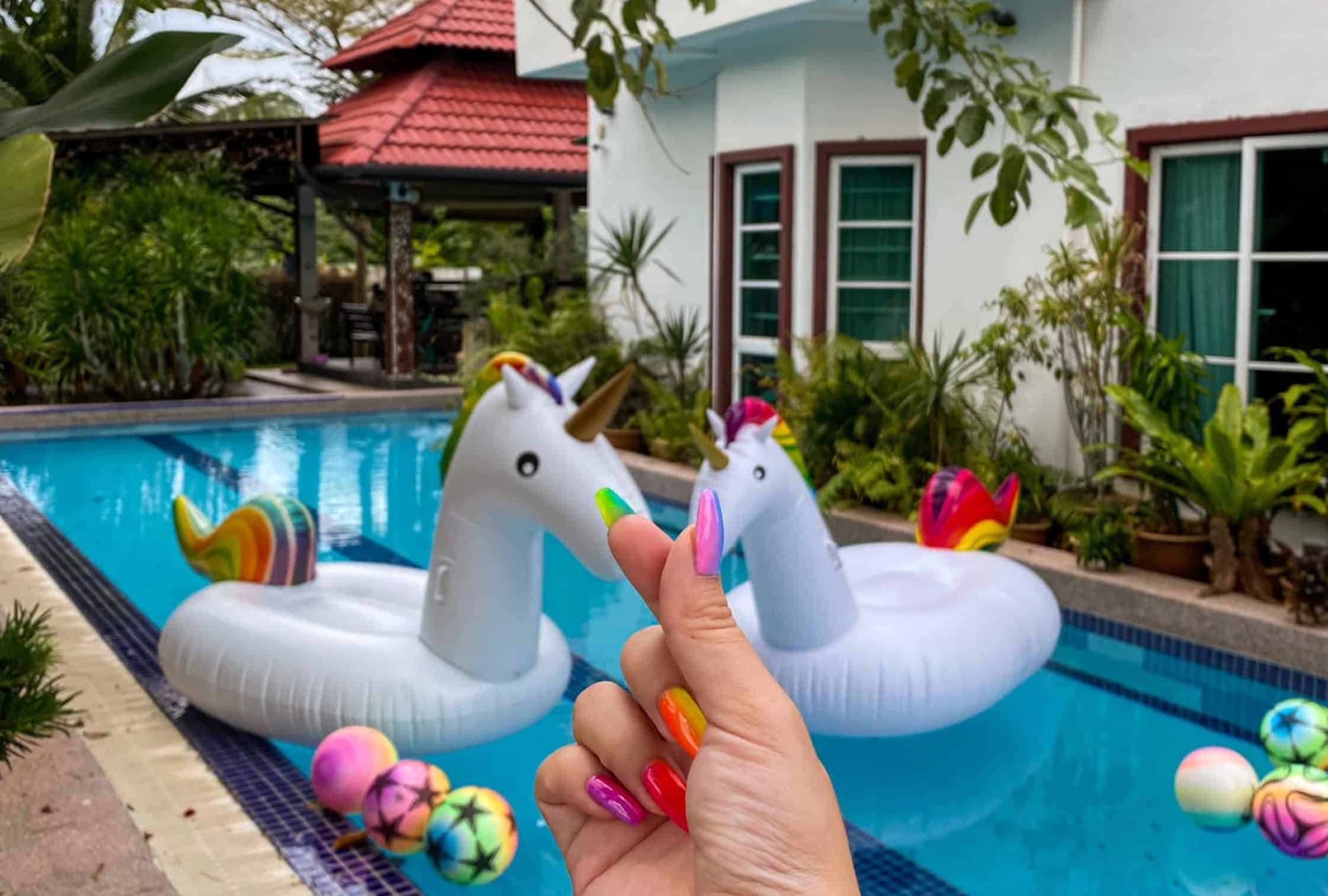 Located in Mantin, Negeri Sembilan, La Quinta Haven is about an hour's drive from Kuala Lumpur. This is a secluded retreat amidst the Malaysian countryside. La Quinta Haven stands apart from other villas with its pet-friendly policy. Well-behaved furry friends can swim in the pool and sleep inside with their paw parents. Best of all, there are no extra charges for pets.
This villa boasts picturesque views, a tropical pool, and charming gardens. There are no neighbours so you can be sure of privacy. Guests can also partake in outdoor activities such as hiking, cycling, and fishing. With its spacious design, La Quinta Haven accommodates up to twelve guests, making it perfect for small group getaways or family vacations.
Villa Holiday 3: Twinkle House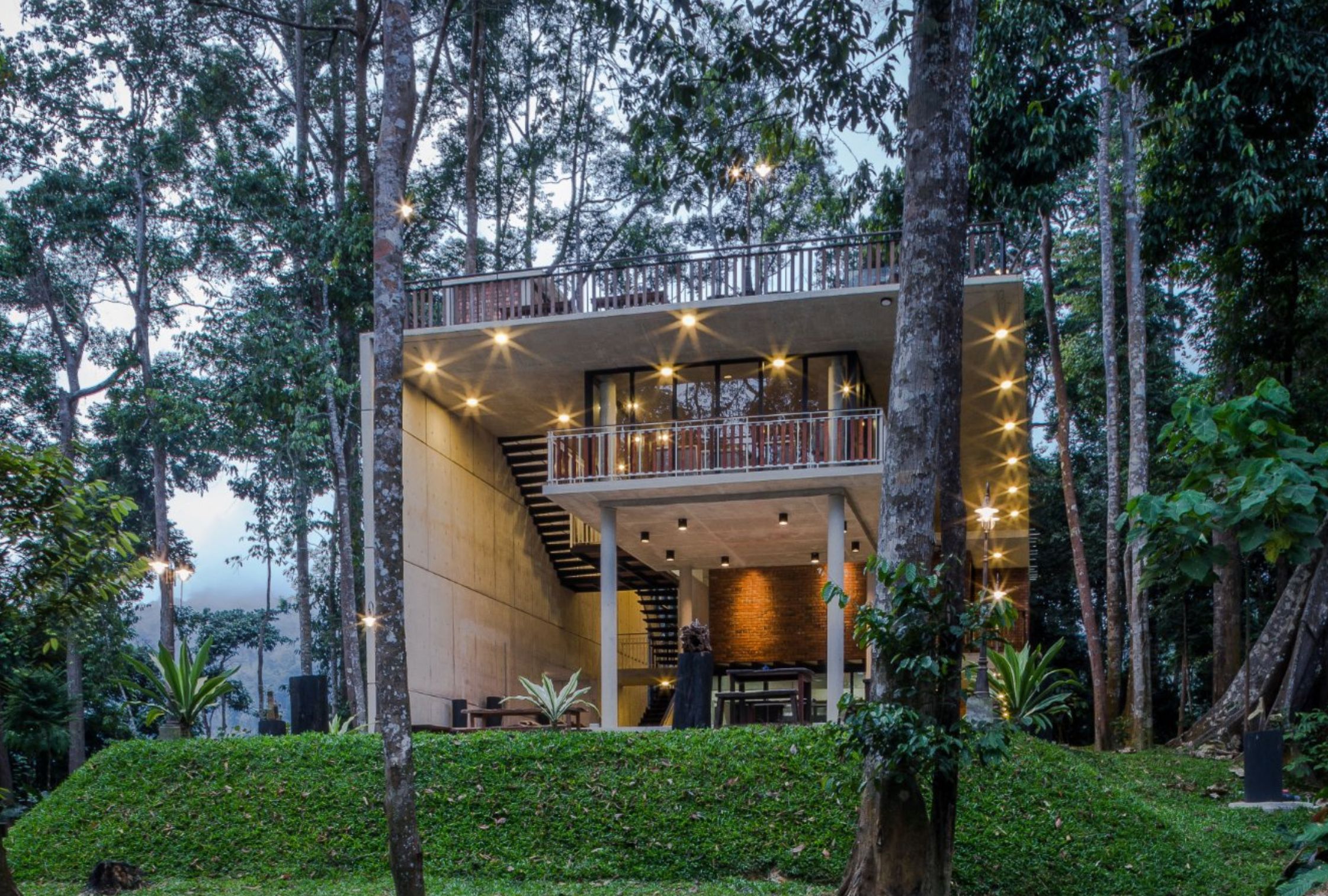 Located in Janda Baik, about 45 minutes drive from Kuala Lumpur, the Twinkle Villa presents an enchanting escape within a lush rainforest setting. We recommend staying at Cengal House at Twinkle Villa.
Cengal House won the 2017 Malaysian Institute of Architect's Gold Award for Building Of The Year. Its unique architecture, featuring glass walls and contemporary decor, offers breathtaking views of the surrounding greenery. The décor is tasteful, with plush furnishings, state-of-the-art amenities, and elegant bathrooms. Besides a gallery, four bedrooms accommodate 12 pax, a rooftop garden, a fully-equipped kitchen and a large entryway.
Guests can explore the nearby jungle trails, engage in bird watching, relax by the pool and end the day with a fantastic BBQ dinner. Besides the award-winning Cengal House, Twinkle Villa has three other houses that provide a great villa holiday in Malaysia.
Villa Holiday 4: The Town House by Samadhi
The Town House by Samadhi offers a luxurious urban sanctuary in the heart of Kuala Lumpur's vibrant city centre. This ideal villa vacation exudes charm and sophistication with its stylish interiors and modern amenities.
Guests can immerse themselves in the city's bustling atmosphere or relax in the serene courtyard garden. Equipped with three bedrooms, an attic library, an outdoor swimming pool, a dining and living room, and a fully-equipped kitchen, this four-storey townhouse is perfect for families or a group of friends.
Highlights of the Town House by Samadhi include an infinity pool set against the picturesque Titiwangsa Mountain. This stunning mountain is the perfect view for sunrises and sunsets. You can arrange for a personal chauffeur and a personal chef from the Tamarind Restaurants. Located on Bukit Antarabangsa, the Town House by Samadhi is just 20 minutes away from the city.
Villa Holiday 5: The Orchard Wellness and Health Resort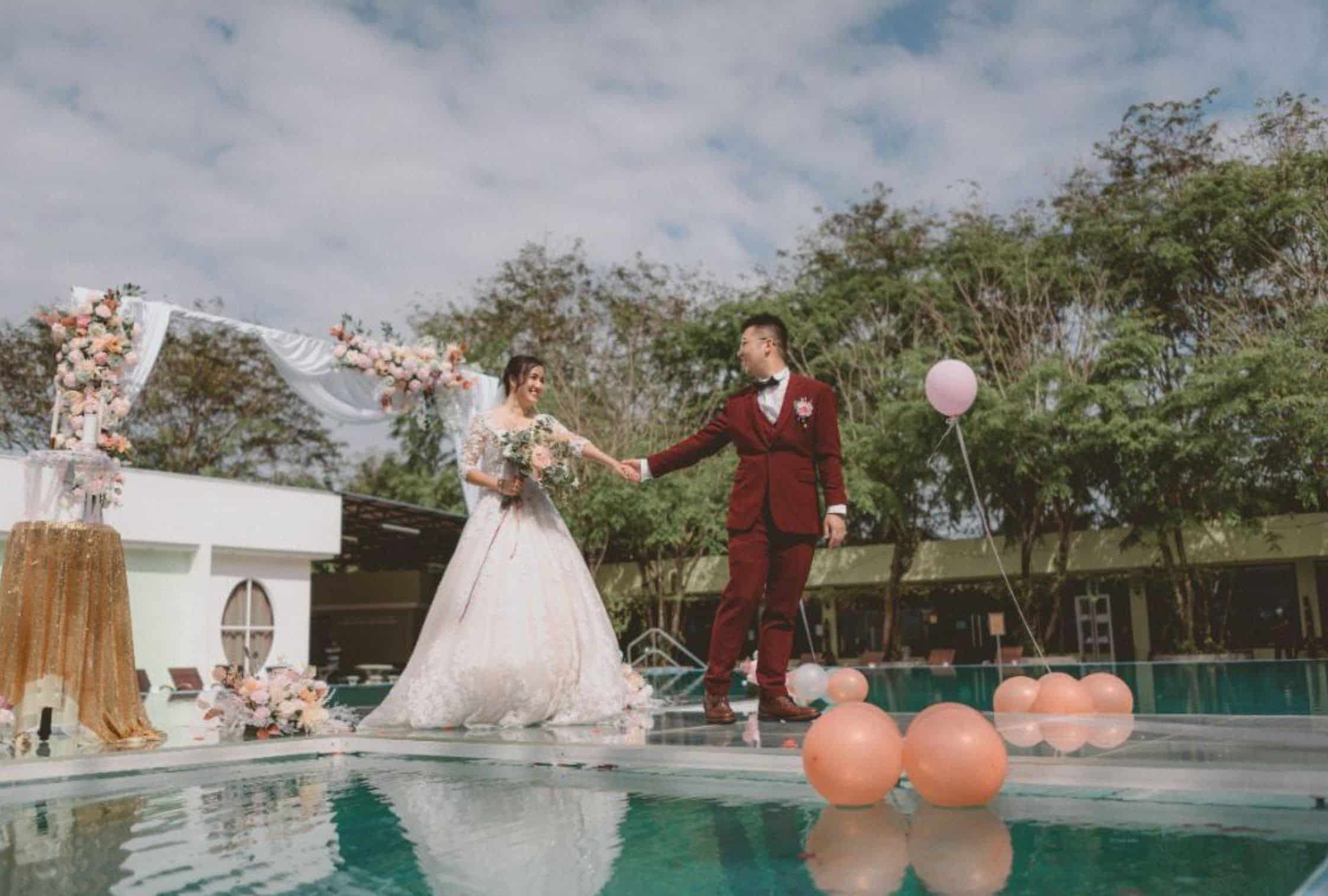 Situated in the tranquil countryside of Melaka, approximately an hour's drive from Kuala Lumpur, the Orchard Wellness and Health Resort is a haven of rejuvenation and wellness. This resort is based on fitness, mindfulness and balance.
Guests can enjoy holistic spa treatments, participate in wellness activities, and explore the resort's extensive organic orchards and gardens. With luxurious suites and villas, the Orchard can accommodate couples, families, or friends, offering an ideal escape for those seeking relaxation and wellness experiences.
There is a range of wellness programs and activities to meet each guest's specific needs and goals. Programmes incorporate elements of holistic healing, fitness, nutrition, and mindfulness, and activities include yoga, meditation, tai chi, qigong, and fitness classes led by experienced instructors.
In addition, there are specialised detoxification, weight management, stress reduction, and anti-ageing wellness programs. A highlight is Orchard's spa and wellness centre. Its spa menu combines traditional healing techniques and modern wellness therapies for massages, facials, and detoxifying body treatments.
Villa Holiday 6: Embun Luxury Villas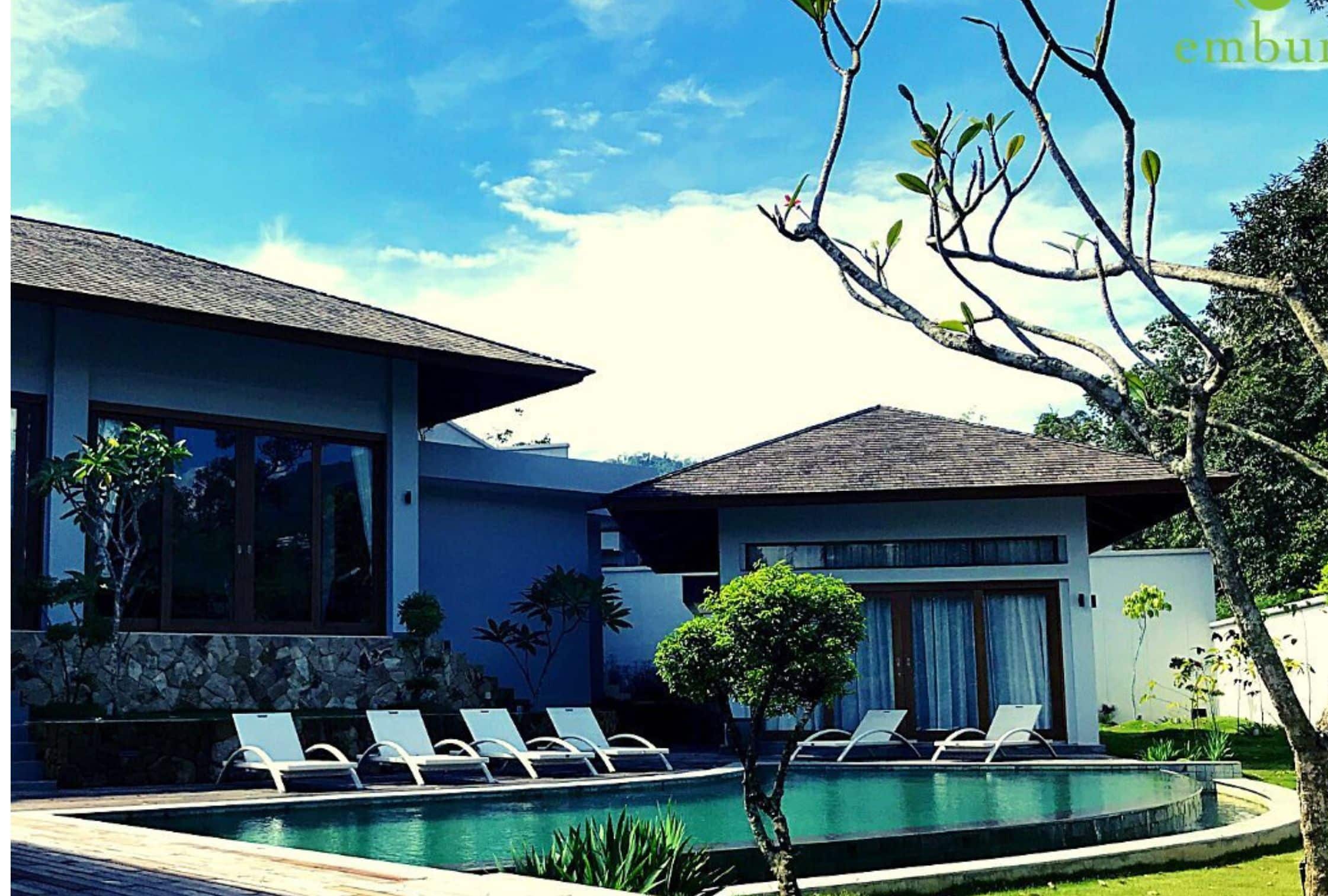 Embun Luxury Villas offers a captivating blend of modern elegance and nature, just 45 minutes from KL. Embun's villas, on a hill surrounded by lush forests and abundant local birdlife in the quaint area of Janda Baik, known as Hulu Sum Sum, provide a tranquil escape from city life. Guests can enjoy the scenic views, a private pool and a jacuzzi.
The rooms at Embun consist of seven pool villas and one suite. All rooms have an expansive separate living area and a fully equipped kitchen. Do reach out to the team at Embun if you would like them to organise cycling tours, horse riding, archery, nature excursion, ATV rides, paintball, rafting and agriculture visits to farms around the area.
Villa Holiday 7: Hooton Retreat Villas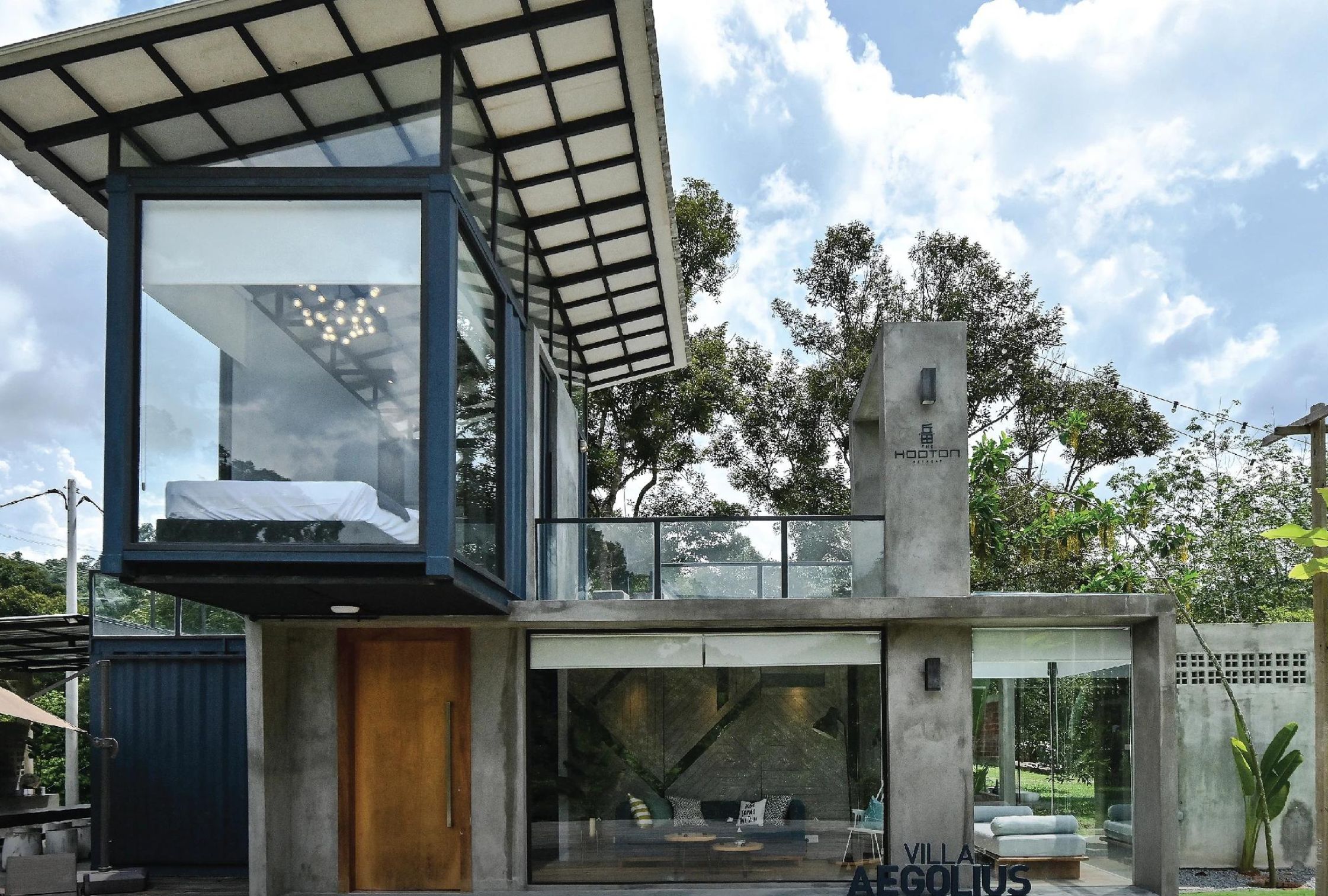 Nestled amidst the picturesque landscapes near Kuala Lumpur, Hooton Retreat Villas offer a tranquil escape for those seeking a luxurious and rejuvenating getaway. The peaceful ambience provides the perfect setting for relaxation, allowing guests to unwind and rejuvenate their senses. Located in Kuala Klawang, Hooton is only an hour away from Seremban and 1 hour and 35 minutes away from KLIA.
These villas boast elegant and spacious accommodations that provide the utmost comfort and luxury. Each has modern furnishings, upscale amenities, and stylish decor. There are also private pools, jacuzzis, and well-manicured gardens. Note that sections of the road leading to the villas are unpaved and unsuitable for sports cars and lowered vehicles.
Villa Holiday 8: Castra by Colony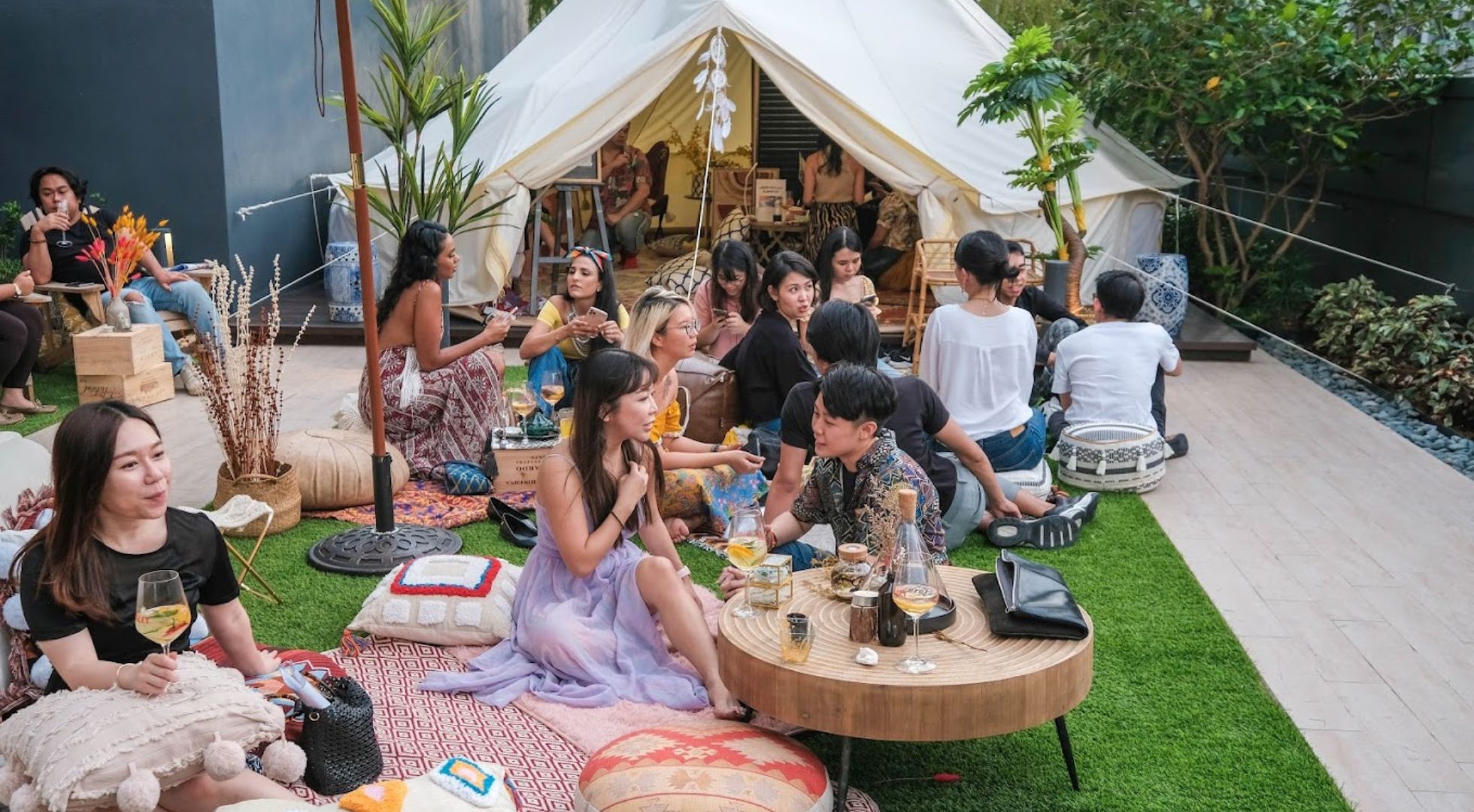 Castra by Colony is a premier destination in the heart of KL. This is where you can find glamping with state-of-the-art amenities and impeccable service. Castra offers two Mediterranean-inspired luxe tents in an expansive 4,500 sq ft private garden lounge with a barbecue deck to ensure utmost privacy.
Kitchen amenities and a BBQ facility are provided to those staying in Castra's glamping tent. However, accessing KL's renowned attractions, fine dining establishments, and upscale shopping destinations is easy. Pick from exploring the iconic Petronas Twin Towers, immersing in the vibrant street food scene, or experiencing the city's rich cultural heritage.
The team at Castra is also ready to meet specific needs. You can reach out to them if you have personal requirements, e.g. to decorate the glamping tent in a certain way.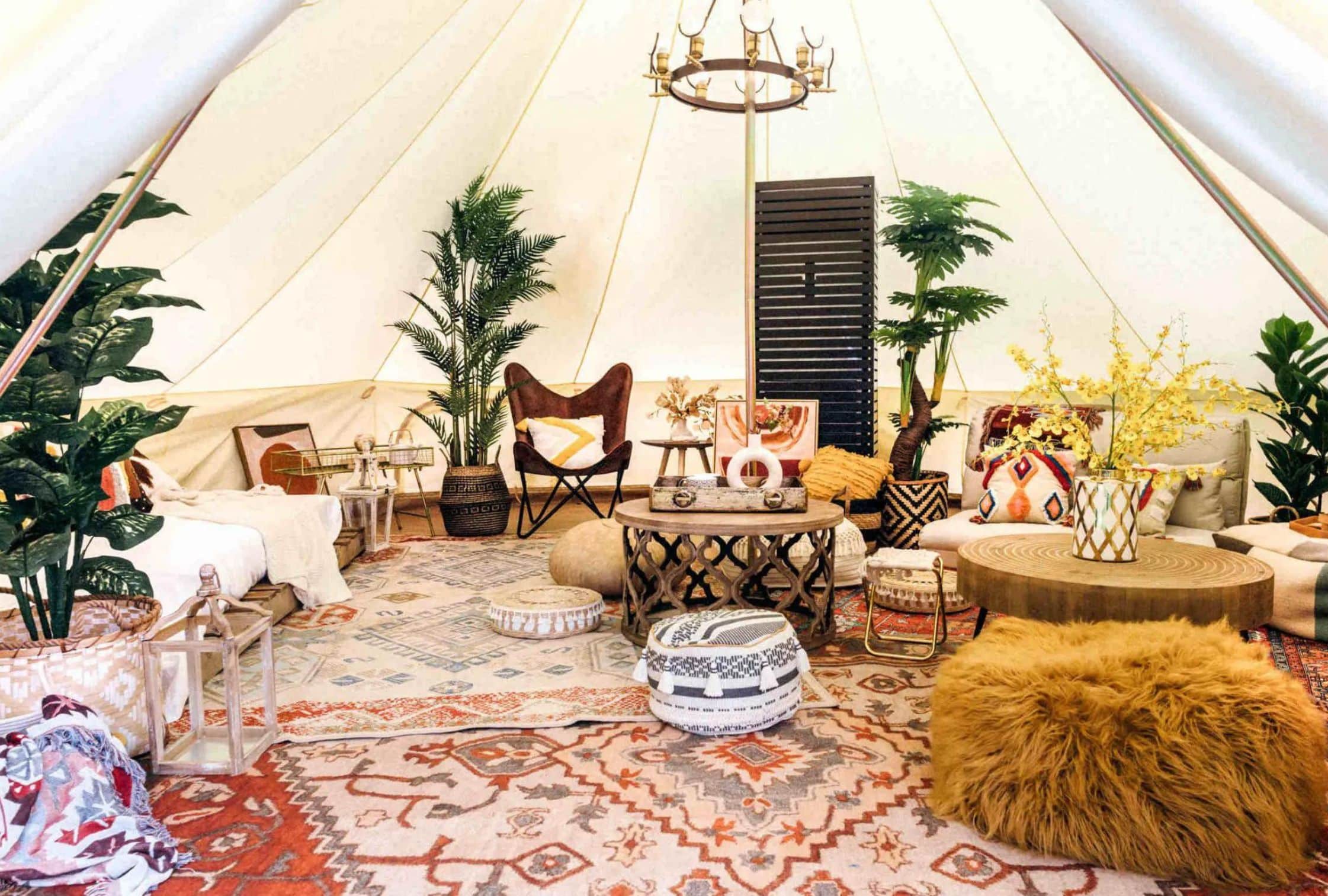 The best villa destinations near KL offer a remarkable escape from the bustling city life, providing an oasis of tranquillity and luxury. Whether you're seeking a romantic getaway, a family vacation, or a rejuvenating retreat, these handpicked villas cater to every discerning traveller's needs.
Embrace the lavish comfort, immerse yourself in the natural beauty, and create lasting memories in these ultimate villa destinations near KL, where indulgence meets serenity. Embark on a journey that elevates your senses and allows you to truly experience the best of what our country has to offer.
we can help you make the best VACATION PLANS
You may also be interested in: