Cheers! Prost! Santé! Salud! Beer; in most places around the world, you'll find people on a night out imbibing this social lubricant. Many countries make their own beer but also stock world beers in their inventory to cater to different people. 
The alcoholic beverage is so revered that it's not uncommon to go on a beer trip around the world and that's what this list is for. If you're looking for the best beer destinations in 2023, bookmark this article. 
From the likes of Germany which has over 1,300 registered breweries with 5,000 brands of beer to the proud Singha Beer of Thailand, there's plenty of merriment to be had if you're going on a beer trip.
What are the 2 main types of beer?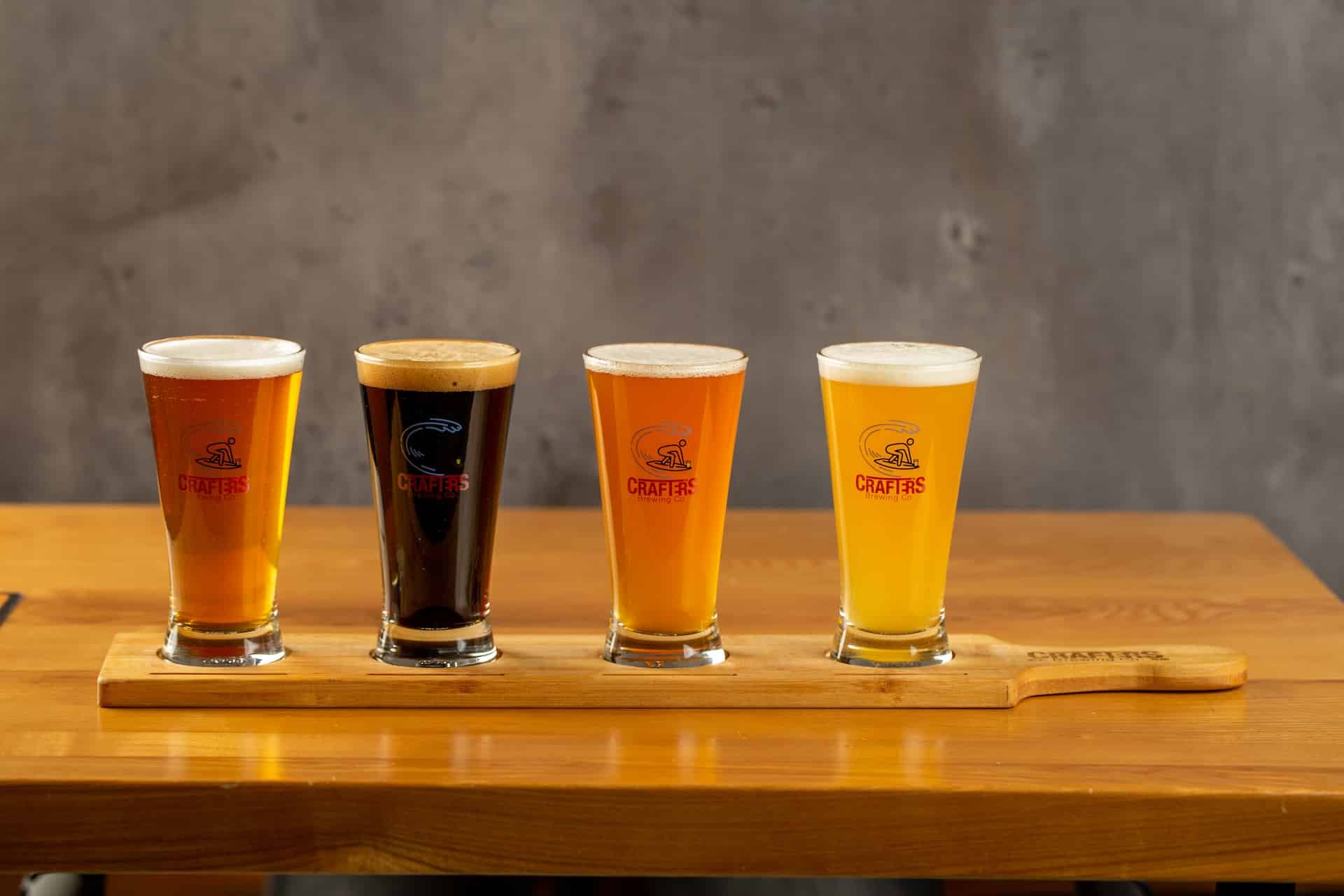 Before you head out, you need to speak some of the lingo to make the most of your adventure. Here's a quick cheat sheet. 
Lager, ale, IPA, stout—there are many names for styles of beer depending on where you go in the world and who is brewing the beer. That said, there are only two types of beer: lager and ale. 
Each differs in the kind of fermentation it goes through, i.e., lagers are fermented for longer at cooler fermentation and ales are fermented for shorter periods at higher temperatures. There are also hybrids of the two, but most connoisseurs believe in just the two and casual drinkers don't know the difference. 
The fermentation process also affects the colour of the beer, its alcoholic content, and of course, taste. Broadly speaking, lagers have a clean and crisp taste while ales have a fruitier taste. For reference, Heineken beer is a lager while Guinness is an ale. 
With that, let's find out the best beer destinations in 2023! 
Best beer destinations in 2023
1. munich, germany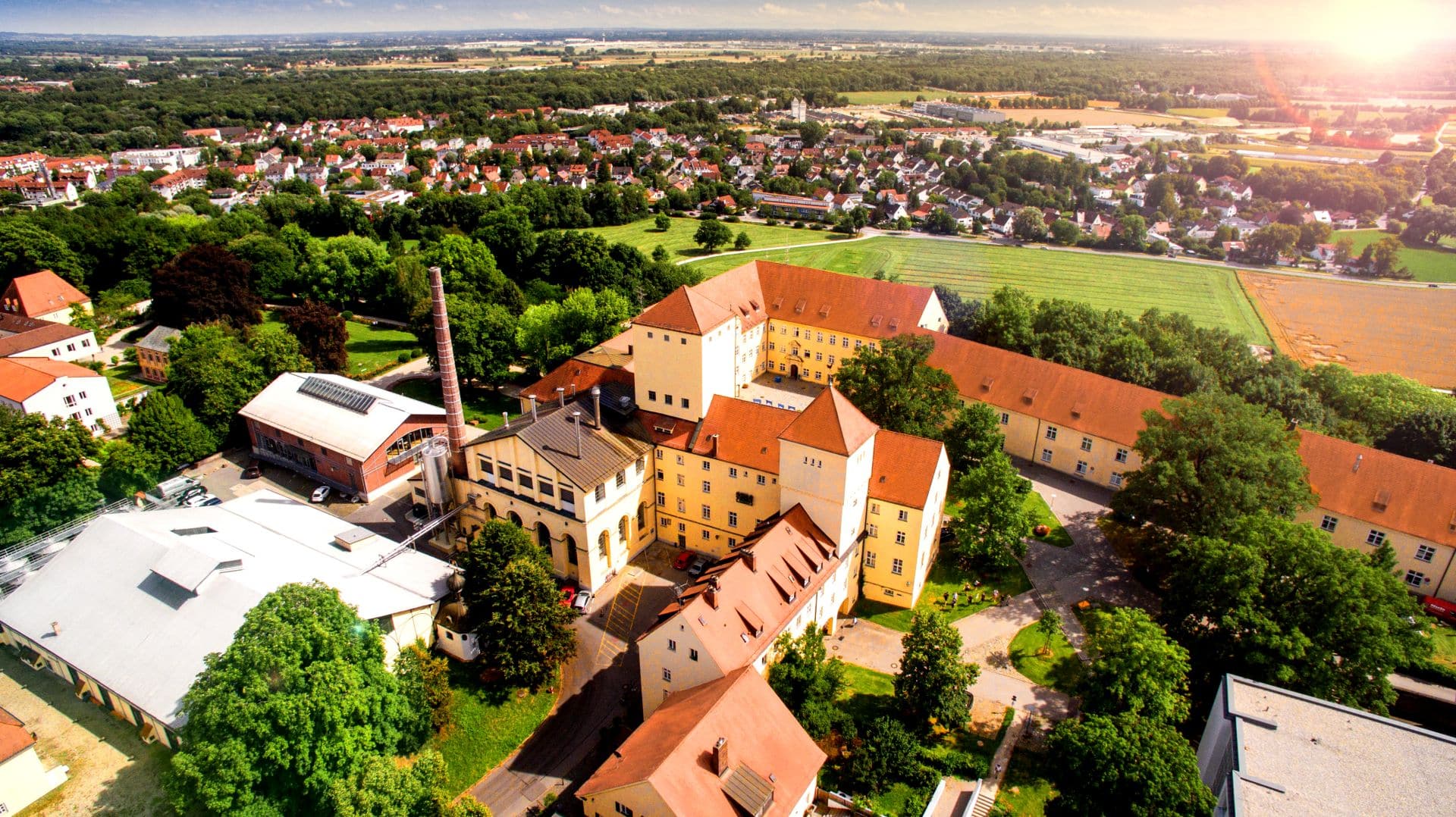 Famed for its annual celebration Oktoberfest, or Volkfest, the event is the largest of its kind in the world and brings people from all over the globe. 
We've done our guide to Oktoberfest that you can refer to but in short, the festival goes on from the end of September to the first Sunday of October with at least three weekends in between, so plan your travels accordingly. 
The festivities include not only beer tents from renowned German brands like Augustiner, Hacker-Pschor, Löwenbräu, Paulaner, Spaten, and Hofbräuhaus, but also food, a carnival, and rides. For your reference, Hofbräuhaus' tent in particular caters to foreigners and you'll find more English-speaking guests and servers at this tent. 
As one of the world's oldest brewers, Germany is home to many breweries that are open for visitors to visit as well as enjoy a swig. Weihenstephan Abbey is said to be the oldest working brewery in the world and offers a tour of the grounds for EUR16 for adults and EUR8 for adolescents aged 10 to 17 years old. Children from 6 to 9 years of age may enter accompanied by an adult. 
The tour includes a museum visit, brewery tour, and tasting. The tour must be booked in advance and you can find the contact information for the brewery here. 
Also, don't forget to visit one of the most famous beer halls in the world, Hofbräuhaus am Platzl in Munich. The hall was opened in 1589 and has endured over the years. Though much of the building was destroyed during World War 2 and has been restored, the beer hall was spared and is in its original condition. Plan your visit to Hofbräuhaus here.
2. dublin, ireland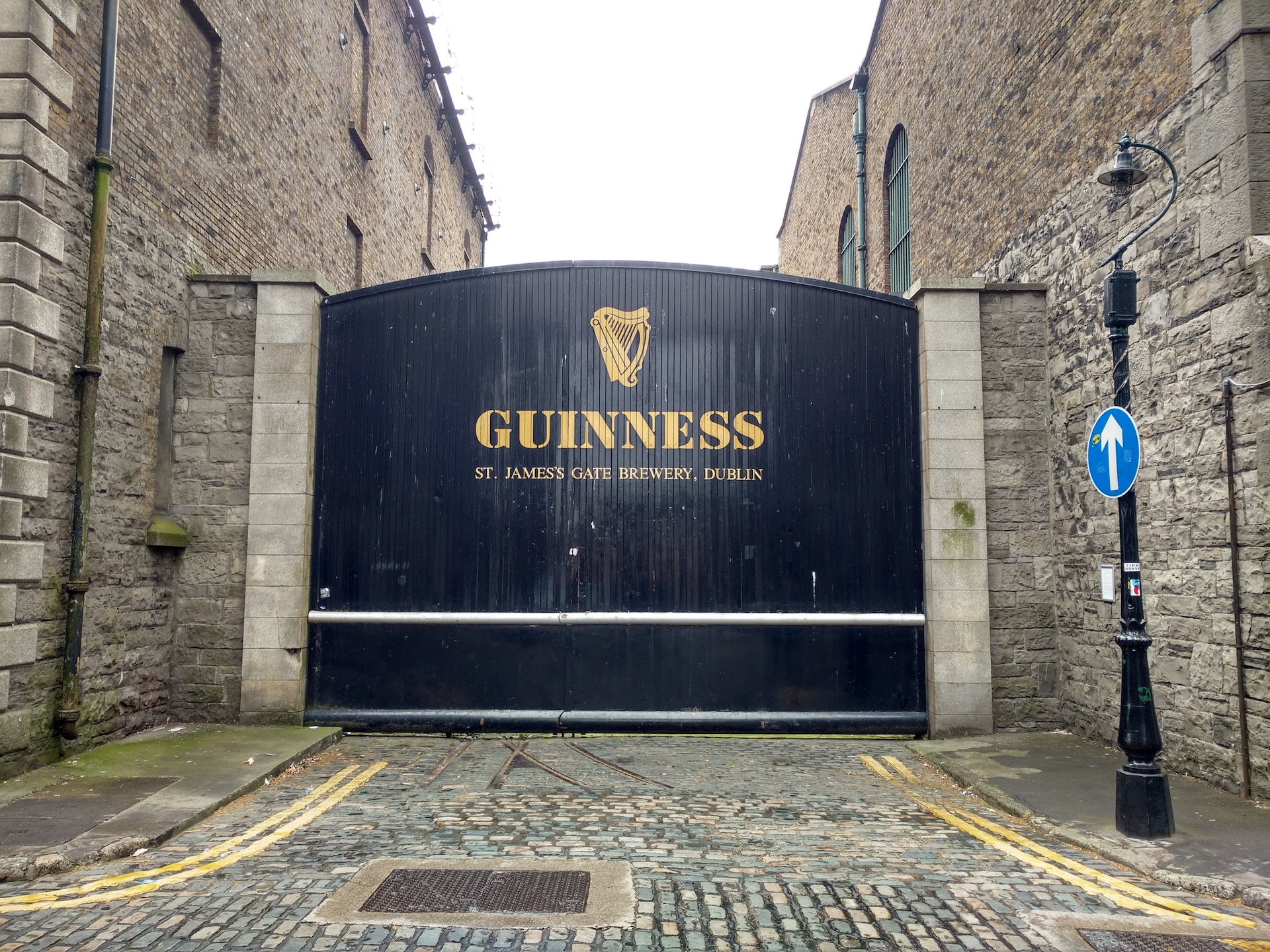 The home of Guinness is unsurprisingly a must-go for any beer travel destination in 2023. What began in 1756 when Arthur Guinness himself bought the brewery has lasted for generations. Famously, the brewery was purchased with a 9,000-year lease, so there are plenty more years for you to plan your visit to the location. 
No beer trip would be complete without first checking in at the Guinness Storehouse, the home of Guinness. The brewery is located in the middle of Dublin's city and tours start from EUR20 per adult. 
For the enthusiasts, we recommend getting the full experience by signing up for the Connoisseur Experience at EUR95 per person. This tour takes three hours to complete and includes a tasting and storytelling journey which delves deeper into the origins and tastes of Guinness. 
Sessions begin in the afternoon after noon and there are four time slots to choose from. Book at least one month in advance to ensure you get the right time and date for you. At the time of writing, some dates in June have already sold out. 
Don't miss your chance to drink at the Gravity Bar, the rooftop bar atop the Guinness Storehouse that has 360 views of the city of Dublin. Floor-to-ceiling windows encase the bar so be sure to grab a seat by the window to enjoy the view.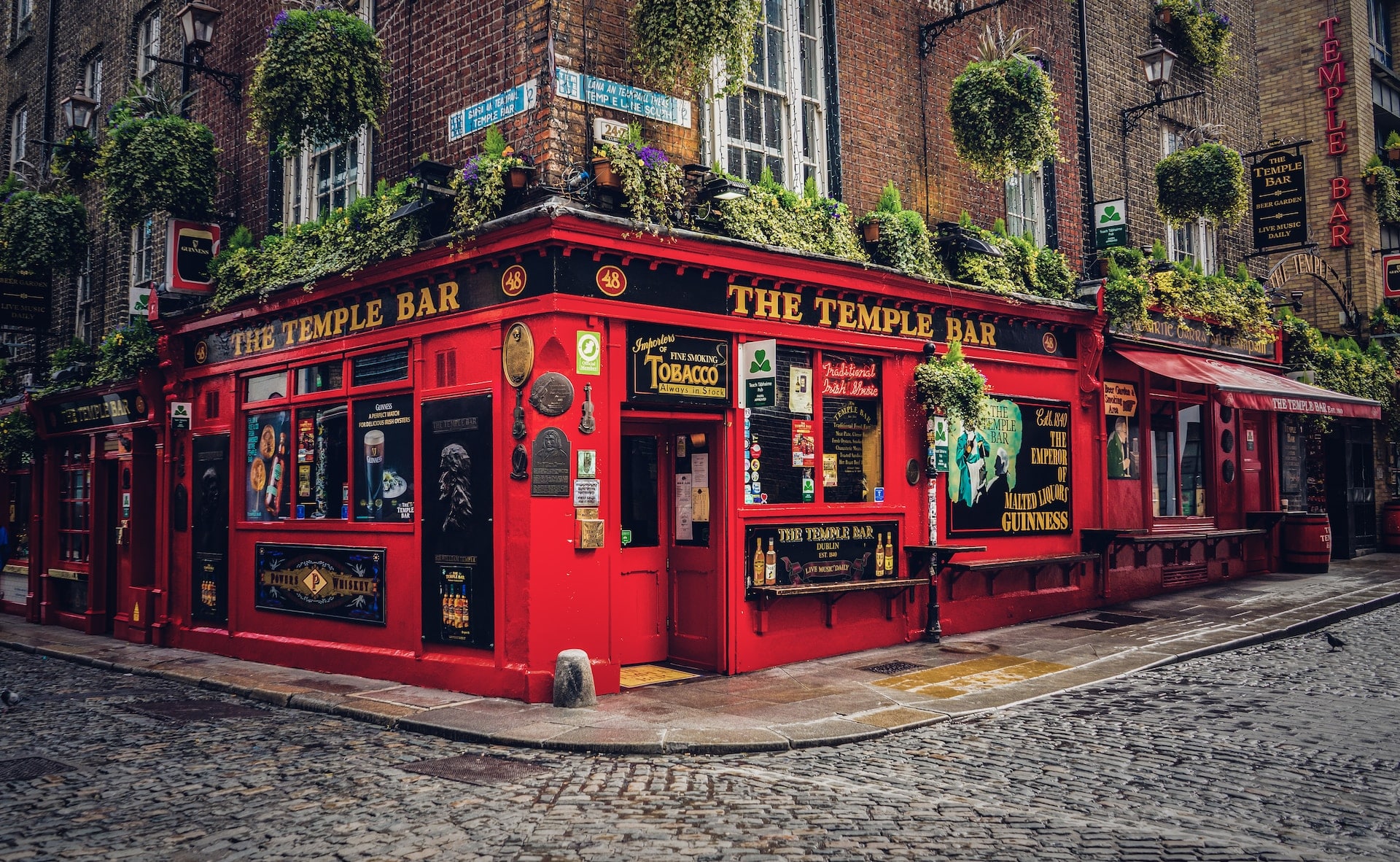 Outside of the home of Guinness, there are plenty of pubs that sell local craft beers. The iconic Temple Bar Pub has been in operation since 1840 and serves many Irish beers that can't be found elsewhere. Though it is famous for its food and beverages, many also come for live performances every day from the minute they open till they close. 
In addition to its beverages and food offerings, the Temple Bar Pub is renowned for its lively atmosphere and live performances. Visitors can enjoy daily live music performances starting from the opening hours until closing time. The pub is known for its vibrant music scene and is a popular destination for locals and tourists alike.
It's worth noting that while there are no admission fees to enter the Temple Bar Pub, it can get quite crowded, especially during peak hours and weekends. Nevertheless, it remains a popular spot to experience traditional Irish pub culture, enjoy live music, and savour a variety of Irish beers.
3. brussel, belgium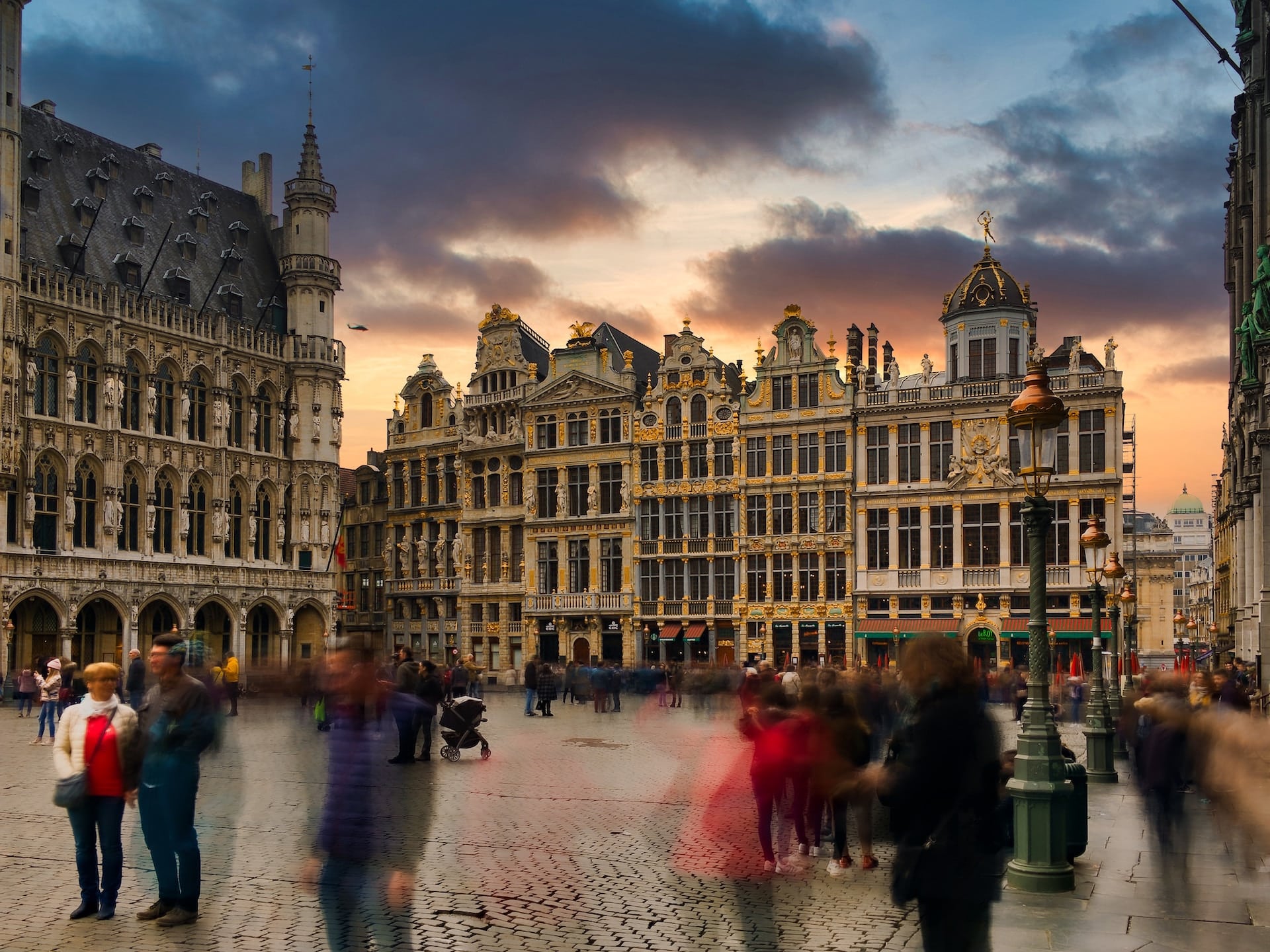 Stella Artois and Hoegaarden fans, look no further than Belgium for your beer needs. The country's claim to fame is that it is home to 5 of only 10 Trappist monasteries around the world that produce beer. 
The other five are spread across five countries, two in the Netherlands, and one each in Austria, Italy, England, and Spain. Trappist beer is brewed by Trappist monks. These beers stand out as they are brewed by monks to raise money for the monasteries. 
The monasteries are not open for visits but you may find the beers in town like the Westmalle beer, made from the country's oldest Trappist brewery. 
Delirium Café Brussels boasts a Guinness World Record for the most number of beers available for tasting with more than 2,000 beers from around the world including Trappist beers. 
Next, you should also visit Cantillon, founded in 1900 and brews lambic beers exclusively. It is the last brewery in Brussels that is still operating. It is open for visits and runs guided tours. Of note is the public brewing session that they organise only twice a year. You'll need to check their website for the next date that they'll open their brewing process for the public to experience. It's only EUR12 so it's quite cheap considering what you'll learn. 
Finally, Belgium is home to the largest beer brewer in the world, Anheuser-Busch Inbev. Budweiser, Beck's, Corona, and Stella Artois are just some of the brands under the house and Corona, despite its unfortunate name during the pandemic, is the most valuable beer brand at USD$7 billion in 2022.
4. Amsterdam, Netherlands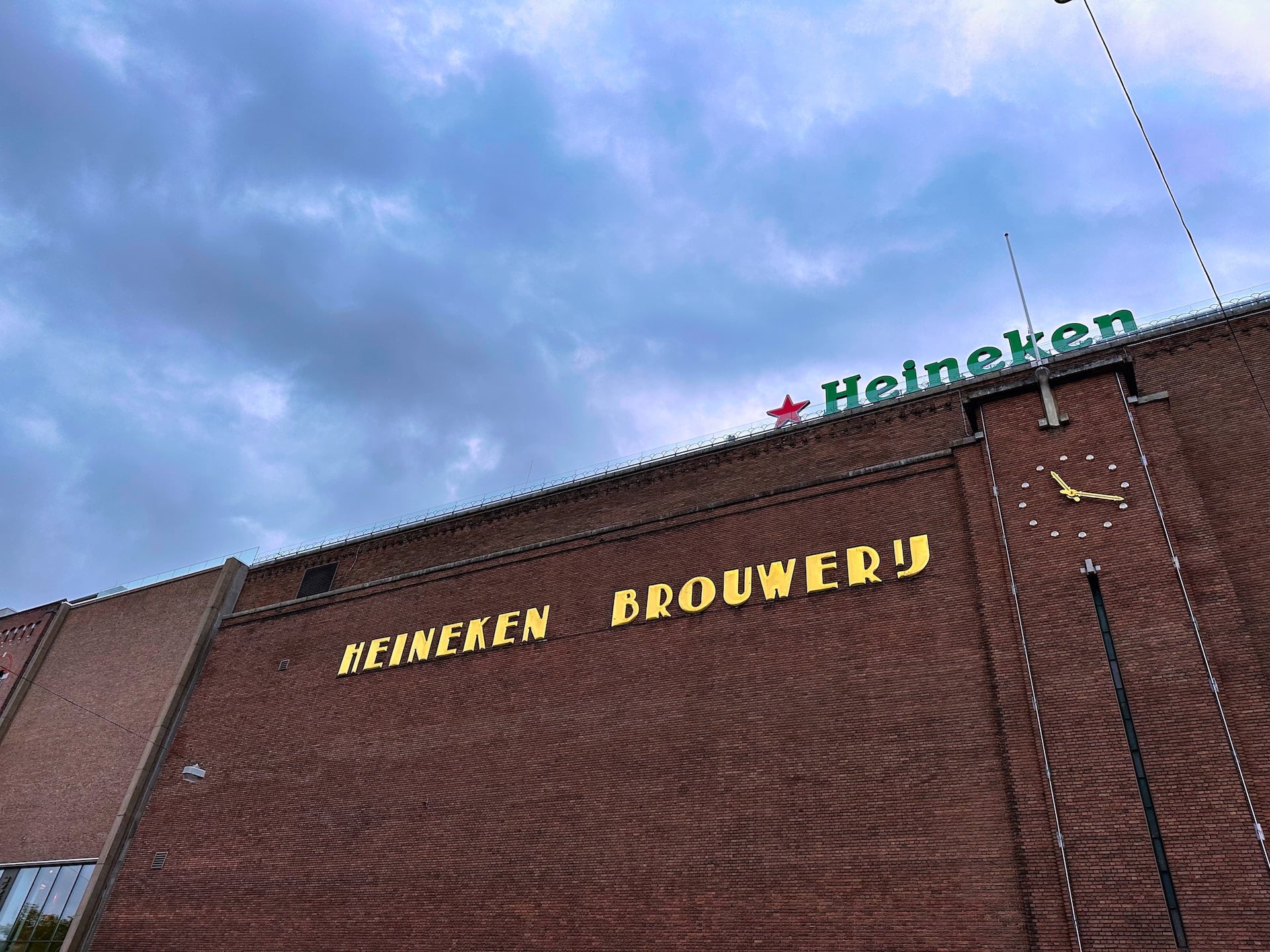 Heineken is the second-largest brewer of beer in the world and it has its origins in 1864 when Gerard Adriaan Heineken took over the Haystack brewery in Amsterdam. 
Heineken's oldest brewery in the heart of Amsterdam was turned into a museum after it closed down in 1988. 6 different tours are offered by the museum, one with a canal cruise, one with a rooftop bar drinking experience, a VIP experience, and three others. 
Head to the Heineken Experience to find out more about that. All tours are in English with audio tours provided in other languages. Come here to experience the birthplace of one of the world's most enjoyed beers.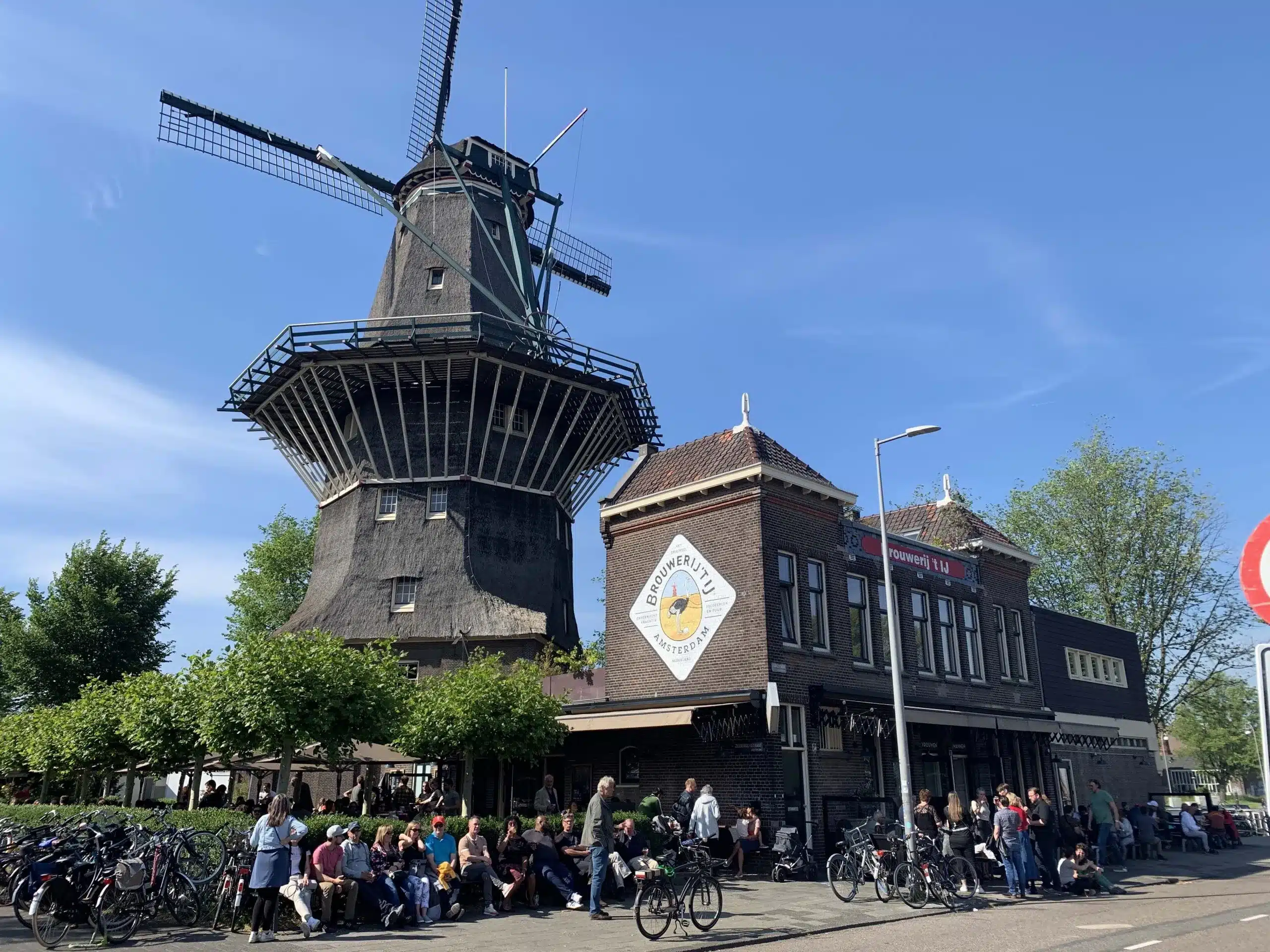 This heritage of beer production has not been lost and craft brewers are prevalent throughout the city. The longest-running craft brewer in the city, Brouwerij 't IJ, has been brewing since 1985 in the former Funen bathhouse and is located next to the biggest windmill in the country.
The brewery is a landmark in the city and has a large outdoor terrace for drinks amidst the crisp Netherlands air. Pop in to try whatever the special edition beer at the moment is. 
For one of the best bars in Amsterdam head to In de Wildeman located in the touristy area of Nieuwendijk. The building is over 300 years old and was a gin distillery. They have 18 different beers on tap with over 250 bottles. 
If you're not confident in your beer knowledge, or if you are, the friendly bartenders can educate you about the range they carry as well as what you'd enjoy from their selection. The bar is noted by Condé Nast Traveler as "… a local experience, not a tourist one."
5. Prague, Czech Republic
The Czech Republic has a history of brewing beer that dates back to 993 AD at the Brevnov Monastery in the Brevnov district of Prague. They also hold the record for the largest consumption of alcohol per capita in the world.
Locals have a saying there, " The Czech Republic means beer" and there are plenty of guides for the best beers that the nation produces.
Pilsners were actually invented here in a town called Pilsen, 40 miles south of Prague. The Pilsner Urquell is the biggest brewery in the country and was the first to brew pale lagers in the world.
You can also drink beer "fresh" straight from tanks here. Because of the volume of beer that is consumed, it made sense to distribute beer in stainless steel tanks like gas. Beer is actually cheaper than water over there so you can see why they'd rather drink beer than water.
During summer, one of the quintessential experiences for locals and tourists is enjoying a cold beer in a beer garden.
Letna Park, which has one of the most panoramic views of Prague's old city, boasts a beer garden during the summer till the end of autumn. You'll need to pay a deposit for plastic cups to drink beer from but you'll get your deposit back when you return your cup.
If you'd like to enjoy the beer garden in the city at the oldest brewery, head to U Fleků which hosts 400 outdoor seats. The earliest record of the brewery is in 1499 and is playfully considered a pilgrimage sight for beer lovers around the world because of its history.
The restaurant offers about 1,100 seats in eight halls and a garden. At the time of writing, they are not accepting any more bookings for May, which gives you an idea of how busy they can get.
6. melbourne, australia
Though the nation down under is world-renowned for introducing third-wave coffee, they're quickly earning a reputation for itself as the premier destination for craft beer. 
There are over 700 craft breweries to date around Australia and plenty stand out like Two Birds Brewery, Moon Dog World, and Stomping Ground Brewing Company. 
Stomping Ground Brewing Company was one of the first to kick-start the craft brew trend and the warehouse remains a hotspot to this day. Taking a queue cue from beer gardens in Europe the bar in Collingwood also features an indoor garden with a retractable roof for visitors to enjoy a unique beer garden experience while being protected from the elements.
Moon Dog World combines the fun of a theme park with 72 different types of beer on tap! There's a huge retractable roof, beer garden, lagoon, and even a waterfall on the premises. Of course, they also have all kinds of nosh.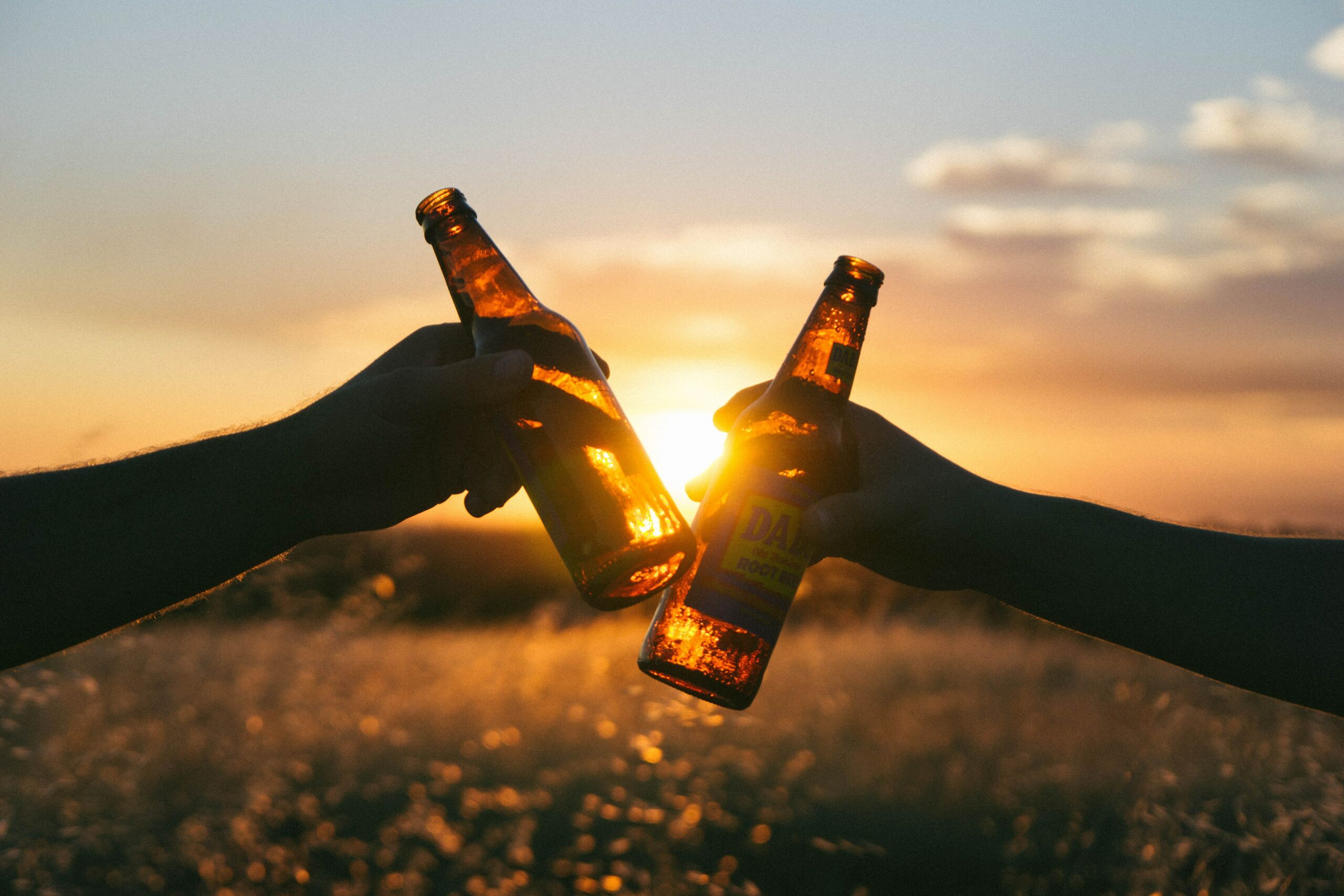 Embarking on a beer trip is a delightful adventure that allows you to explore the rich tapestry of beer cultures around the world. From the lively beer gardens of Germany, where you can raise a stein during Oktoberfest, to the iconic Guinness Storehouse in Dublin, where you can immerse yourself in the history of Ireland's beloved stout, the global beer scene offers something for every beer enthusiast.
Journey to Belgium, the land of Trappist beers and unique brews, or venture to Australia, where craft breweries are flourishing and pushing the boundaries of flavour. Whether you're a casual beer drinker or a connoisseur seeking new tastes, these four must-visit beer destinations promise unforgettable experiences and a deeper appreciation for the art of brewing.
So, pack your bags, raise your glass, and set off on a beer-filled voyage that will tantalize your taste buds and create memories to last a lifetime.
ready for a sip of world beers? 
You may also be interested in: