Travel buffs, we hear you!
After two years of the pandemic, travel bans and working from home, 2023 spells the return of freedom to travel. According to the Economist Intelligence Unit's (EIU) guide to tourism in 2023, global tourism will increase by 30% from 2022. Despite the looming recession, emerging travel trends for 2023 will likely see travellers splurge on experiential trips to unwind, dine, and connect with life-affirming new cultures and surroundings.
Top Travel Trends 2023: Get Inspired
1. Off-the-beaten-path travel
Hidden gems around the world present new cultural experiences to most travellers. While conventional bucket list destinations like Paris, Venice, or London still have mass appeal, expanding your horizons to underrated places around Europe promises an immersive holiday.
The truth is offbeat travel is for everyone. The world is filled with unique travel destinations waiting to be discovered. All you need to do is step out of your comfort zone with courage. Keep an open mind to embrace life-changing experiences, from indulging in Thailand's exotic street food culture to witnessing the Ganga Aarti in Varanasi, India.
2. Transformative wellness travel
Our daily routine and work life often cause undue stress. The constant use of digital devices also leads to critical health issues, including sleep problems, anxiety, and depression. Wellness travel helps travellers to unwind and indulge in different forms of self-care through a healthcare regime from yoga to ayurvedic management, silence therapy and breathing practices at serene locations like Kerala, India or Bali, Indonesia.
Most wellness retreats also offer unique gastronomic experiences like herbal, vegan and organic cuisine to detox and improve dietary nutrition. Since wellness retreats offer small group packages, it is also a great place to meet new and like-minded people who seek to lead a healthy lifestyle. With ample rest, relaxation, a curated wellness programme and a chance to make new connections, you will feel rejuvenated and ready to take on the world!
3. Cruise travel
With many countries reopening their borders and removing travel restrictions, travellers who love to cruise are in for a great time because cruising is set to return with a vengeance in 2023! Cruises like Royal Caribbean Spectrum of the Seas are often an affordable way to travel to multiple holiday destinations to compensate for lost time during the pandemic. Not to mention that they are also a fantastic way to travel with family and friends.
Travellers also get value for money, including entertainment, fantastic food, fun and games on board and shopping facilities. Without forking out expensive flight costs and the hassle of switching and booking multiple hotels, what's not to love about cruising?
4. Explorative travel
In recent years, explorative travel has become a popular trend. New-age travellers seek an experiential vacation of learning about new cultures, history, languages, culinary staples, and the world we live in.
Whether you are a solo traveller, family traveller or budget traveller, you stand to benefit from greater cultural awareness, self-confidence and intellectual skills. Take an educational tour around the countryside of Ireland and learn the history of forlorn castles, experience Irish hospitality and pick up a few words in Gaelic while having fun!
5. Solo travel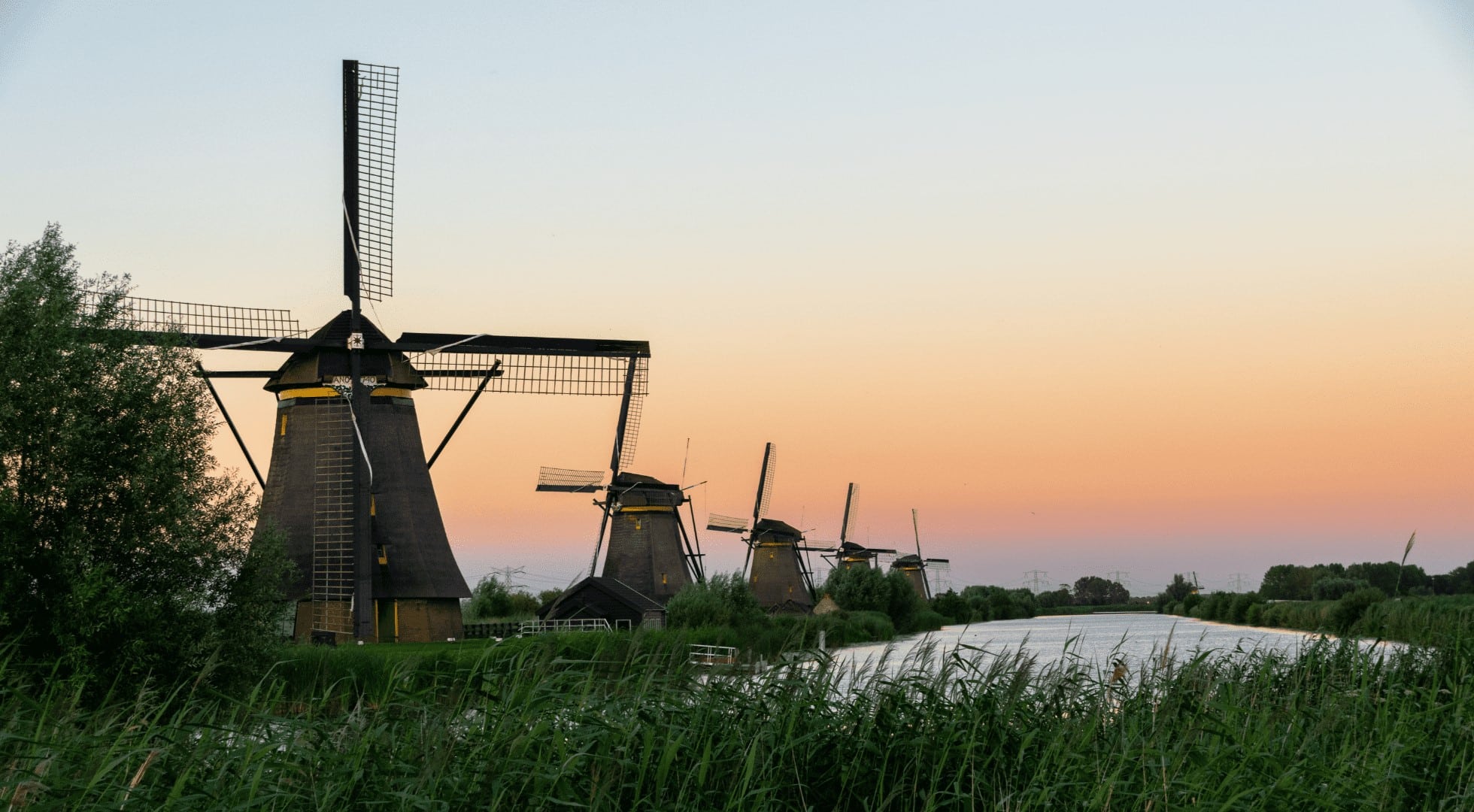 Travelling alone to international destinations is a dream come true for many single people. Today, senior travellers, women, and married couples without their partners are also joining the bandwagon of solo travel.
Solo travel is an excellent digital detox. It allows you to be in tune with your new surroundings through global connectivity with people from different cultural and historical backgrounds. Whether you are on a solo trip to one or multiple holiday destinations, you have the freedom to explore the world around you at your own pace, gain self-confidence and ultimately reinvent yourself.
If you've been bitten by the travel bug, there is no cure except planning your trip at once! Get ahead with your travel plans with our top 2023 holiday ideas.
Best Travel Bucketlist 2023: Epic Holiday Destinations for Malaysians
Underrated Travel Destinations 2023
1. Nicaragua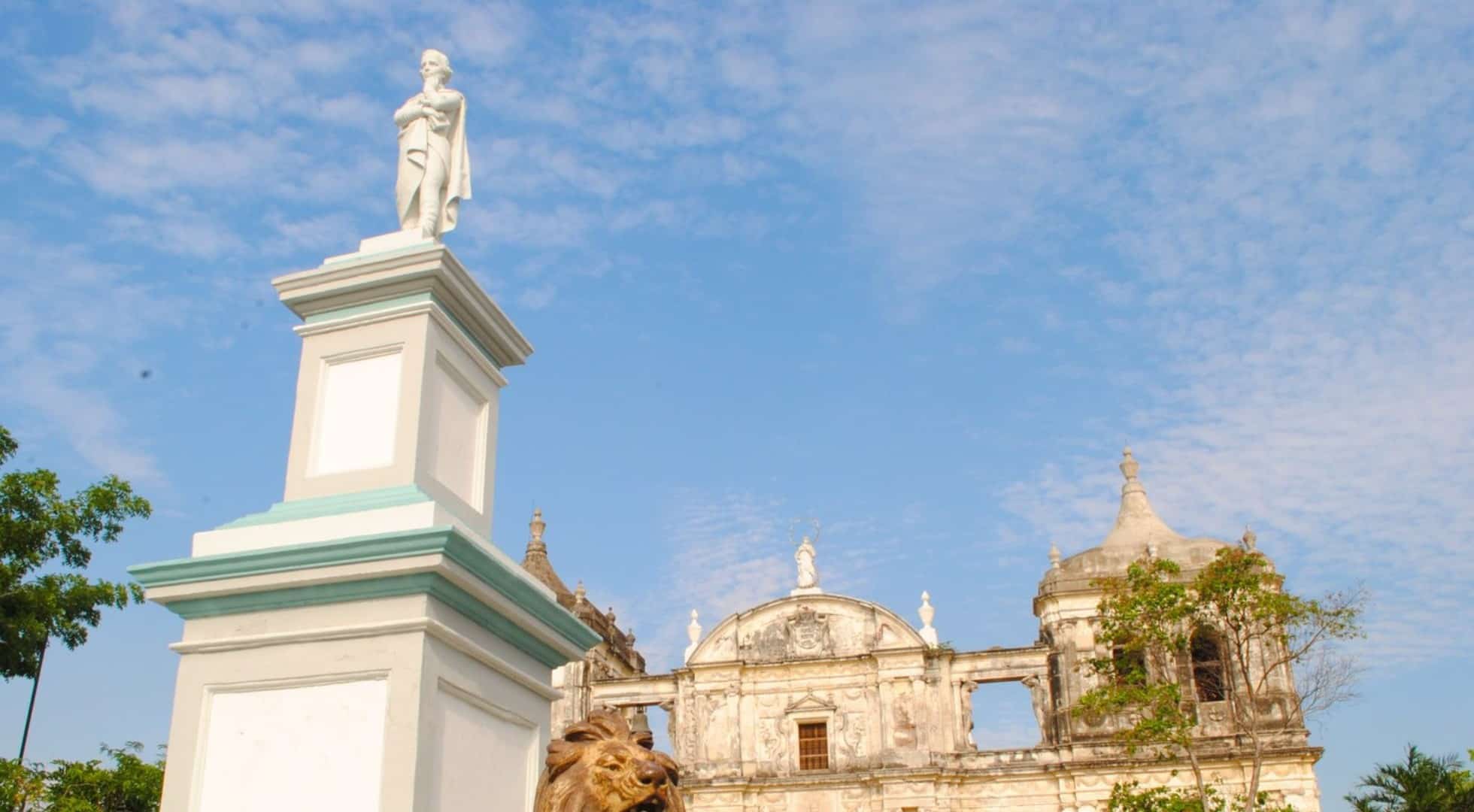 With white sandy beaches, unique Spanish-colonial towns, and volcanic landscapes, Nicaragua is one of the most diverse countries in Central America.
Top attractions: Beach lovers will be drawn to the white sandy beaches of San Juan Del Sur. Besides vibrant nightlife and beach bars, this buzzing fishing village is famous for delectable cuisine with popular Latin restaurants and fresh seafood.
Head to Leon and stroll along the charming Baroque city home to the famous white Cathedral-Basilica of the Assumption of the Blessed Virgin Mary, the largest Cathedral in Central America. Master the art of cooking Gallo Pinto (Nicaragua's national dish of rice and black or red beans) or Carne Asada (Nicaraguan grilled and sliced steak) by joining a Nicaraguan cooking class in the city.
History buffs would enjoy exploring Managua, the capital of Nicaragua, filled with museums housing pre-Columbian artefacts and other historical buildings. Since Nicaragua has many volcanoes, you can take a one-day guided volcano sunset hike and catch the stunning sunset at the top.
Who should go: Couples seeking a romantic beach getaway and family travellers with a penchant for Latin American culture, cuisine and adventure.
Best time to visit: Sunny days between November to April. Adventure and beach travellers should avoid the rainy season from May to October.
2. Albania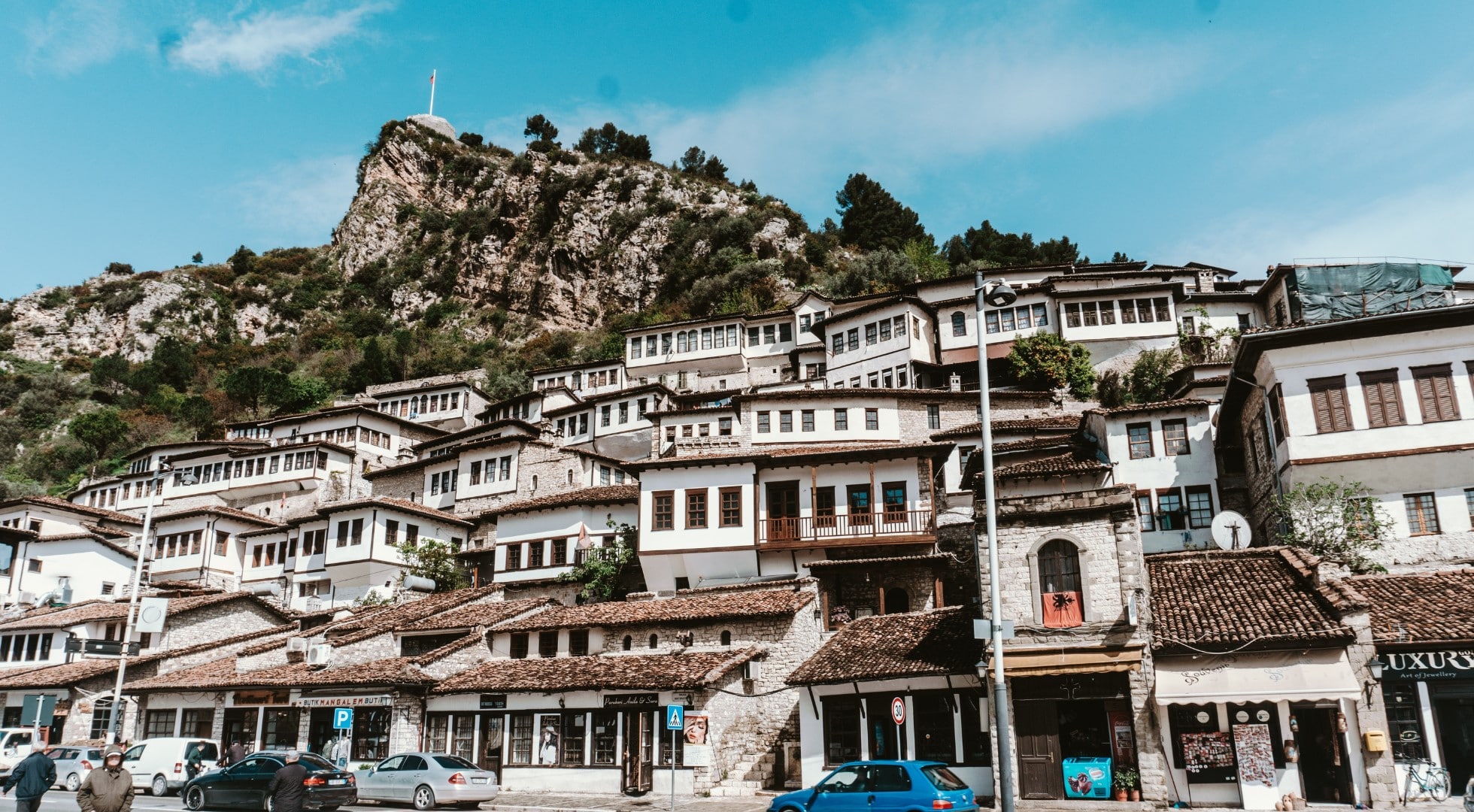 Besides Southeast Asia, Albania has recently gained attention among travellers as an affordable, underrated holiday destination. Despite being the smallest country in Europe  (smaller than the Indian state of Kerala!), Albania's crystal Mediterranean waters, rich history and culture, and magnificent mountain peaks are worth adding to your 2023 travel bucket list.
Top attractions: Explore BunkArt, a communist-era bunker in the capital city of Tirana now converted into a Cold War museum. Walking through the long, dark tunnels and spooky underground rooms of the five-story bunker is a stark reminder of the grim Communist era. Inside the bunker, you can learn more about the life and dictatorship of Enver Hoxha as you hear his voice on a loop through the phone receiver. A visit to the military liaison room and chief of staff's room is another key feature of the bunker built to protect the dictator and his men from a nuclear attack. As the European Youth Capital 2022, Tirana is a vibrant city which appeals to young solo travellers.
Head to Berat, the "City of A Thousand Windows", for a laidback day. This stunning city, a UNESCO World Heritage City, is famous for postcard-perfect white hilltop Ottoman houses along a scenic riverside and fantastic eateries. Be sure to visit the Berat castle, a fortress filled with Byzantine churches and spectacular Ottoman mosques and enjoy the incredible view of the city from the castle compound. Enjoy lunch on the terrace balcony of Antigoni Restaurant with an astonishing view of the Berat mountaintop houses and riverside promenade on the opposite side.
Ksamil Islands is a hotspot for island lovers. The quaint beach town in the South of Albania is nestled within the boundaries of the Butrint National Park, home to archaeological sites influenced by the Greeks, Romans, Venetians, and Ottomans.
The Sanctuary of Asclepius, dedicated to the God of Medicine, is an integral structure that made Butrint revered for its sacred waters. Today, visitors can view the remains of the earliest sanctuary comprised of a temple to the god, a covered walkway and a treasury to hold the offerings made to the god.
Take a guided tour from Ksamil to 'Blue Eye', a natural water spring and witness the crystal clear light blue waters 50 metres deep down to the bottom. The dense forests and fresh air surrounding the area add to the charm of this natural paradise.
Who should go: Solo travellers on a budget, couples on honeymoon and nature or island lovers.
Best time to visit: April to June or September to October is a great time to visit the Jewel of the Balkans for sightseeing, water sports, and relaxing by the beach.
Wellness Travel Destinations 2023
1.      Kerala, India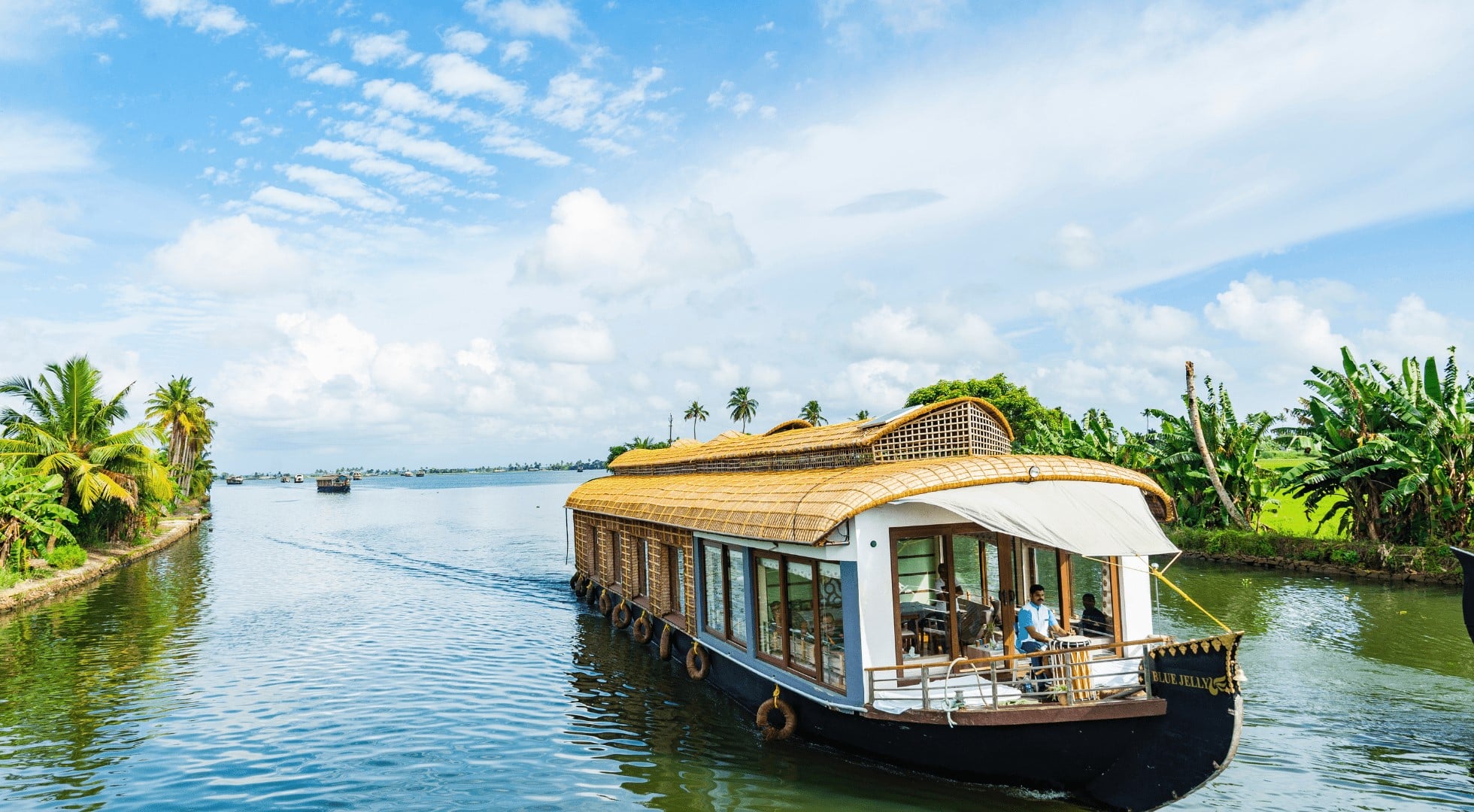 God's own country, Kerala, is among the world's leading wellness destinations for Ayurvedic healing, which secured the 13th spot on New York Times 52 Places To Go In 2023. The southern Indian state is famous for scenic backwaters, lush coconut trees, tranquil beaches, exotic culture and cuisine.
Top attractions: Embark on a boat tour along the backwaters of Alleppey and unwind. Head to Kumarakom popular for its luxury Ayurvedic wellness treatments curated to meet your health needs. If you prefer a remote and rustic village-style environment to destress, Kairali in the Palakkad district offers a unique wellness experience including performing yoga asanas in the middle of a jungle while being serenaded with early-bird morning calls. Embrace the Ayurvedic way of life through meditation and a healthy vegetarian diet to balance your doshas.
Catch cultural performances like Kalaripayattu – Indian Martial Arts or move your eyes to an enchanting Kathakali dance that embodies Kerala's rich history and traditional performance. A trip to Kerala will not be complete without visiting temple festivals like the Vaikathashtami festival which allows travellers to experience village life and connect with the locals.
Who should go: Transformative wellness travel is for EVERYONE – young adults, family travellers, senior travellers and solo travellers because "health is the new wealth."
Best time to visit: The summer season (end of March to June) is a great time to visit Kerala to avoid the peak tourist crowd. Otherwise, September to November offers pleasant weather for backwater cruises, wellness treatments and engaging in cultural and religious celebrations like the vibrant and enigmatic Ganesha Chaturthi immersion procession.
2. Bhutan, The Himalayas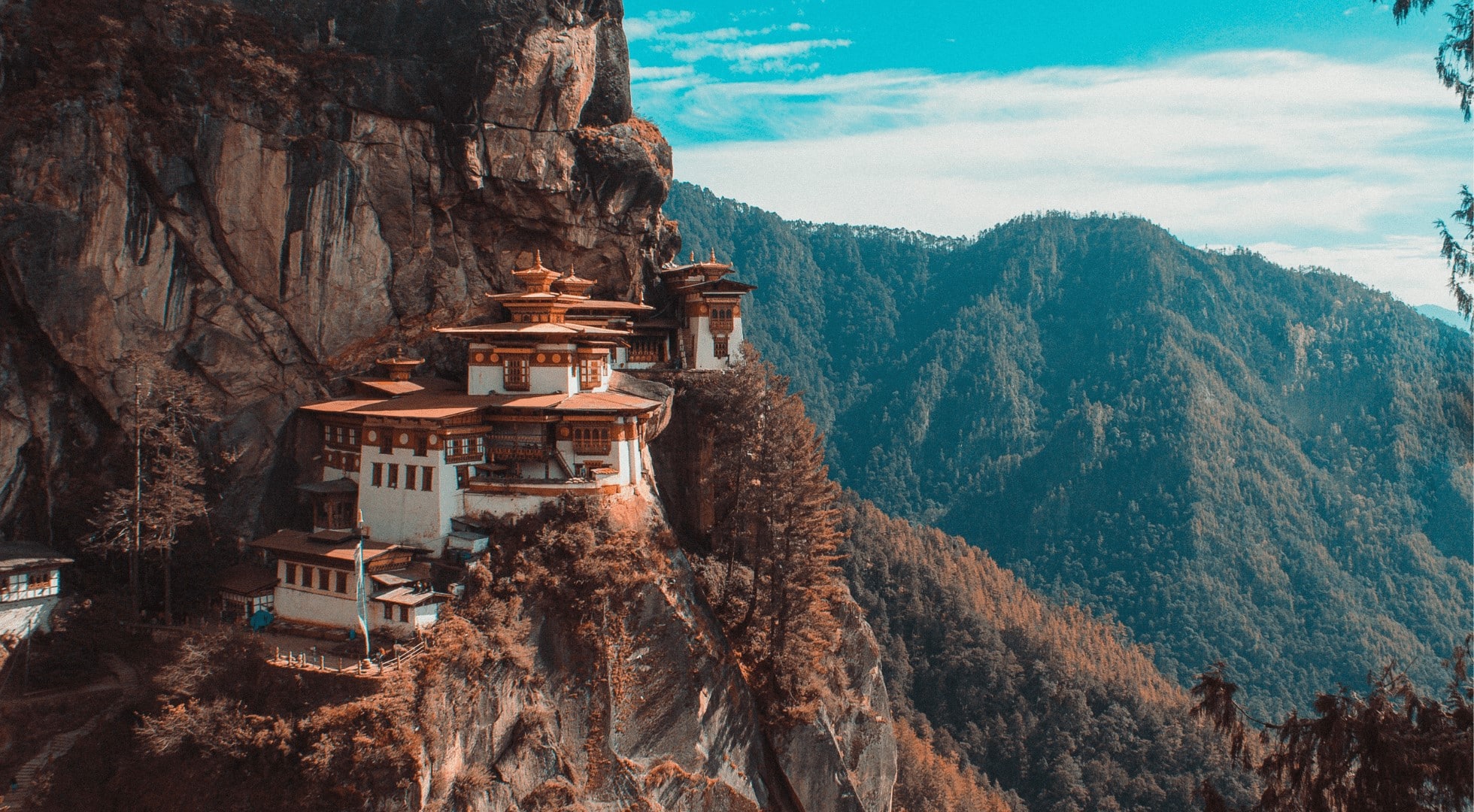 The remote Himalayan paradise of Bhutan, filled with colourful prayer flags, cliffside monasteries, resounding chants of monks and crisp mountain air, makes this "Land of the Thunder Dragon" an inspirational retreat for spiritual renewal.
Top attractions: Join a mindful living programme which includes yoga, meditation with Buddhist monks and indulging in a traditional Bhutanese hot stone bath. You can even try archery and sample some Bhutanese staples, like Ema Datshi. Climb uphill and attain peace and tranquillity at the giant Buddha Dordenma Statue. This architectural wonder houses 125,000 other Buddha statues surrounding the massive statue. Don't leave Bhutan without a pilgrimage to the ancient Paro Taktsang, or "Tiger's Nest" Monastery. At this sacred Buddhist site,  Guru Rinpoche, the first monk to spread Buddhism in Bhutan, revealed the Mandala of Pelchen Dorje Phurpa (a symbolic map of a perfect universe in Buddhism) and delivered spiritual teachings to his disciples.
Who should go: Solo travellers, couples or senior travellers on a journey of self-discovery and spiritual renewal. Bhutan is also a great adventure tour destination for whitewater rafting and rock climbing.
Best time to visit: During spring in March to May, with clear skies, blooming flowers, and green Himalayan valleys perfect for hiking.
Best Cruise Travel Destinations 2023
1. Japan & Korea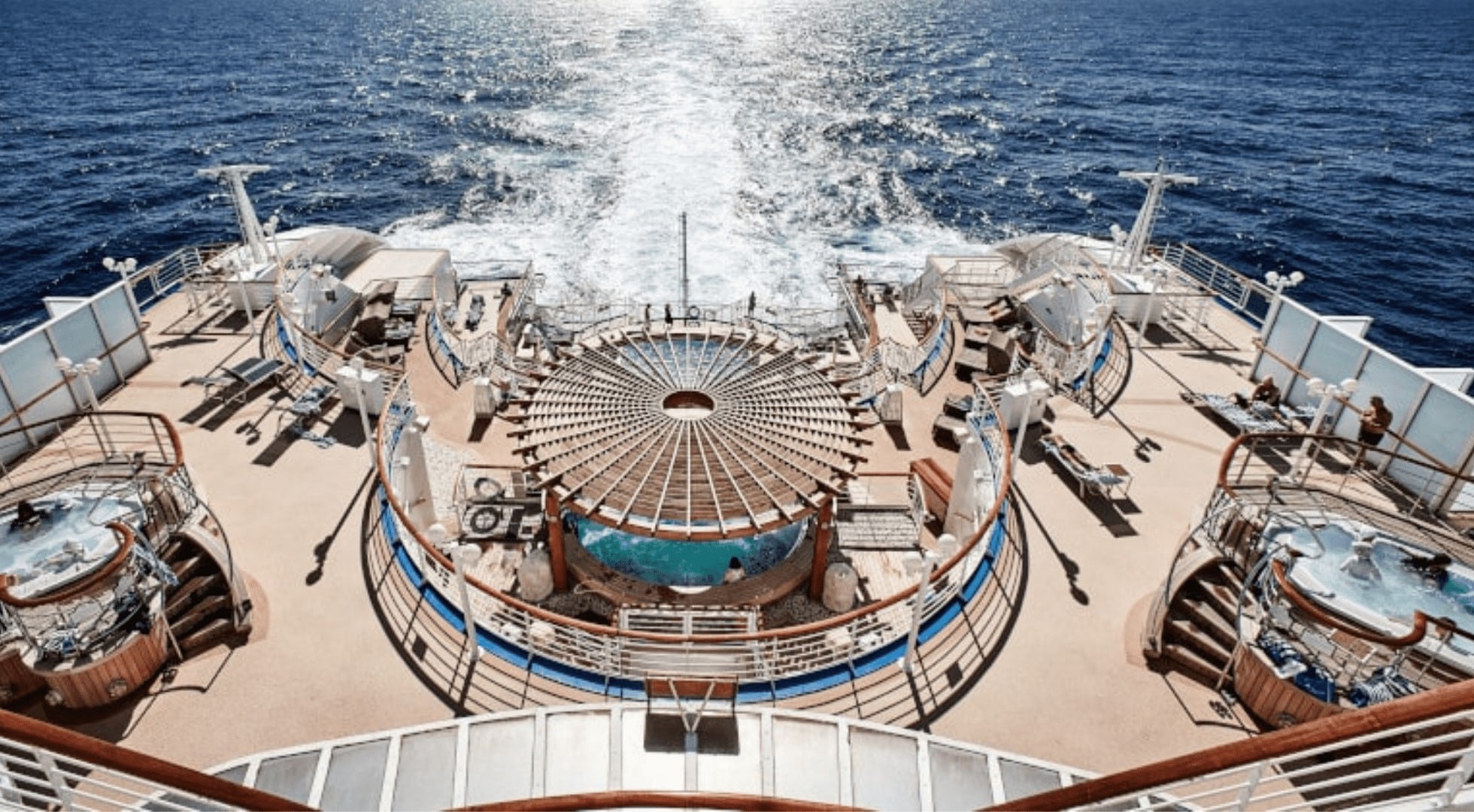 Cruise liners like Princess Cruises offer value for money as you get to visit multiple destinations and more with a good package deal. On the Japan-Korea cruise, be entertained by internationally-ranked Broadway-style shows, casino gaming, spa facilities and delectable international cuisine. Besides the spectacular ocean view, many cruise operators allow travellers to disembark at famous ports along the cruise journey.
Top attractions: At Beppu, visit spectacular hot springs called the Hells of Beppu. Although the hot springs are not for bathing, it is a famous pitstop for scenic views among travellers to the onsen resort town. You can still take mud baths or traditional stone baths at any onsen spa in Beppu. Before leaving Beppu, sample some Beppu Karaage Chicken and visit Tomonaga Panya, a legendary Japanese bakery for their signature wanchan bun (doggie bun). Join the queue of locals to purchase the delicious bun filled with custard cream and raisins on top. Otherwise, select your favourites from freshly-baked bread and pastries from the bakery's vast English menu.
Jeju, the largest volcanic island in Korea, is another fascinating destination. Nature lovers will enjoy hiking up Mount Hallasan, the highest mountain in Korea, to witness large crater lakes at the peak and the breathtaking mountaintop view of the entire island. Family travellers should head to the Teddy Bear Museum featuring teddy bear displays of famous historical figures like the Mona Lisa and Napolean Bonaparte.
Who should go: Family travellers seeking multiple country holidays, solo travellers or couples looking for a once-in-a-lifetime Asian cruise experience.
Best time for cruising: March to April is the best time for cruise trips to Japan or Korea to witness cherry blossoms or October to November during autumn.
2. Iceland & Ireland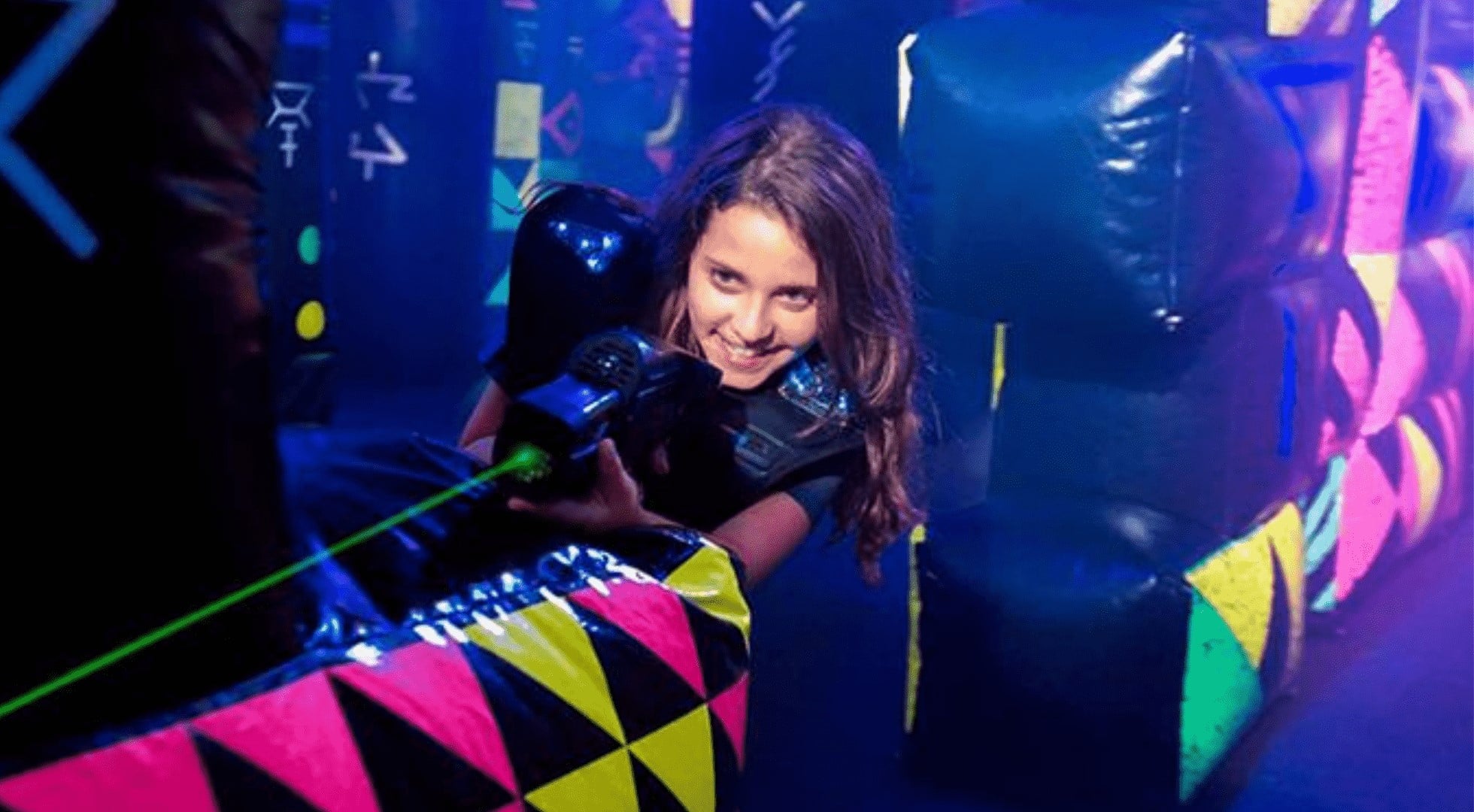 If you are seeking a luxury cruise, check out the Iceland & Ireland cruise on the Royal Caribbean Cruise Line. Experience exclusive facilities like the Sky Pad, a unique bungee trampoline experience on the deck, oceanview rooms, and state-of-the-art solariums.
Among the fantastic European cities along the way are Reykjavik, Iceland and Belfast, Ireland. The vibrant town of Reykjavik is famous for Northern Light sightings, the Blue Lagoon, a fascinating geothermal and luxury wellness retreat and upscale urban life with modern museums, coffee culture and fine dining restaurants.
At Belfast, experience the ultimate Irish pub lifestyle and tour the Belfast City Hall featuring historical paintings and stained glass windows. Drop by the Titanic Memorial Monument and Garden at the compound of the City Hall built in memory of heroic members of Belfast who died rescuing countless lives on board the fatal ship.
A trip to Belfast would not be complete without a visit to the Crumlin Road Gaol. This 150-year-old prison housed murderers, political figures, and suffragettes and witnessed countless executions and riots throughout Irish history. Experience prison life conditions back in the 1800s as you visit prison cells and walk in the footsteps of thousands of prisoners through the tunnel that connects the Gaol to the Courthouse.
Who should go: Luxury travellers seeking a European escapade.
Best time for cruising: May to September is the best time for cruise trips across European countries, like Iceland for whale watching or witnessing the Northern Lights.
These top 2023 travel trends and travel destinations will definitely make for perfect additions to your bucketlist. So don't wait to start planning your ultimate 2023 vacation!
Make Your Travel Bucketlist 2023 A reality!
You may also be interested in: