Family cruises are one of the best ways for families to get together and enjoy an extended fun-filled holiday where your every need is taken care of and the best thing is – you will never be bored as there are activities and entertainment all around you 24/7!
Cast away your worries about where you'll go or what you'll do …. on family cruises, there is food, fun and festivities galore around every corner all in one big vessel.
With the cruise industry roaring back to profitability and options abound, we've found the 5 best family cruise ships for your next holiday and have highlighted what we like about them. Read on to find out about some of the best cruises for families in the world onboard the Norwegian Prima, Wonder of the Seas, S.S. Catherine River Cruise, S.S La Venezia River Cruise and Diamond Princess.
5 Best Family CruiseS For An Unforgettable Seafaring Holiday
1. Norwegian Prima, Norwegian Cruise Line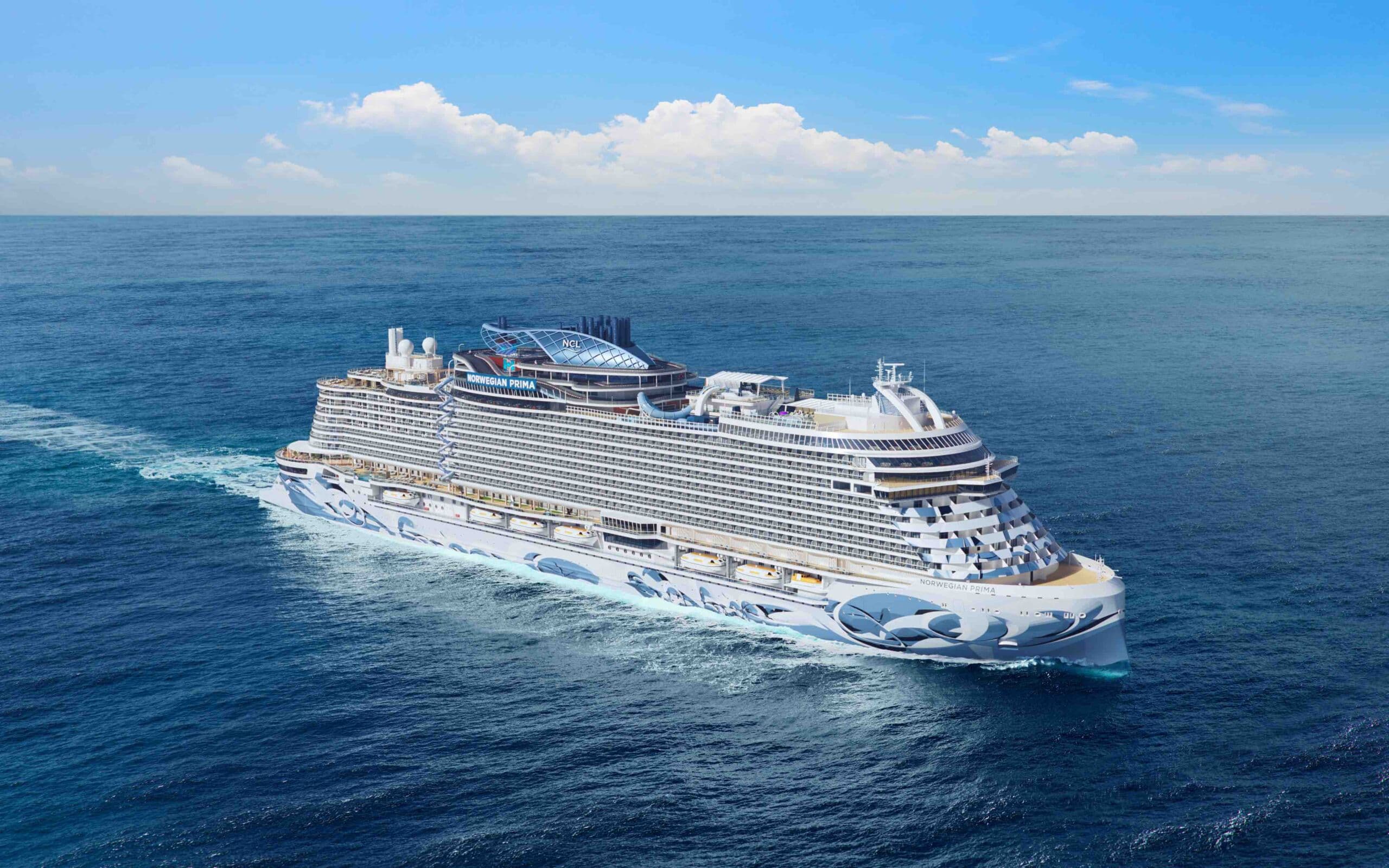 Being the highest-tiered vessel in the line, there are many things that families and cruise enthusiasts will experience for the first time on board the Norwegian Prima.
WHY IT'S ONE OF THE BEST FAMILY CRUISES:
For starters, the Infinity Beach blends you seamlessly to the edge of the ocean and makes you feel like you're close to the ocean while the Ocean Boulevard offers a 360-degree view of the sea as you walk around the expansive ship taking in the sights and enjoying the sea breeze.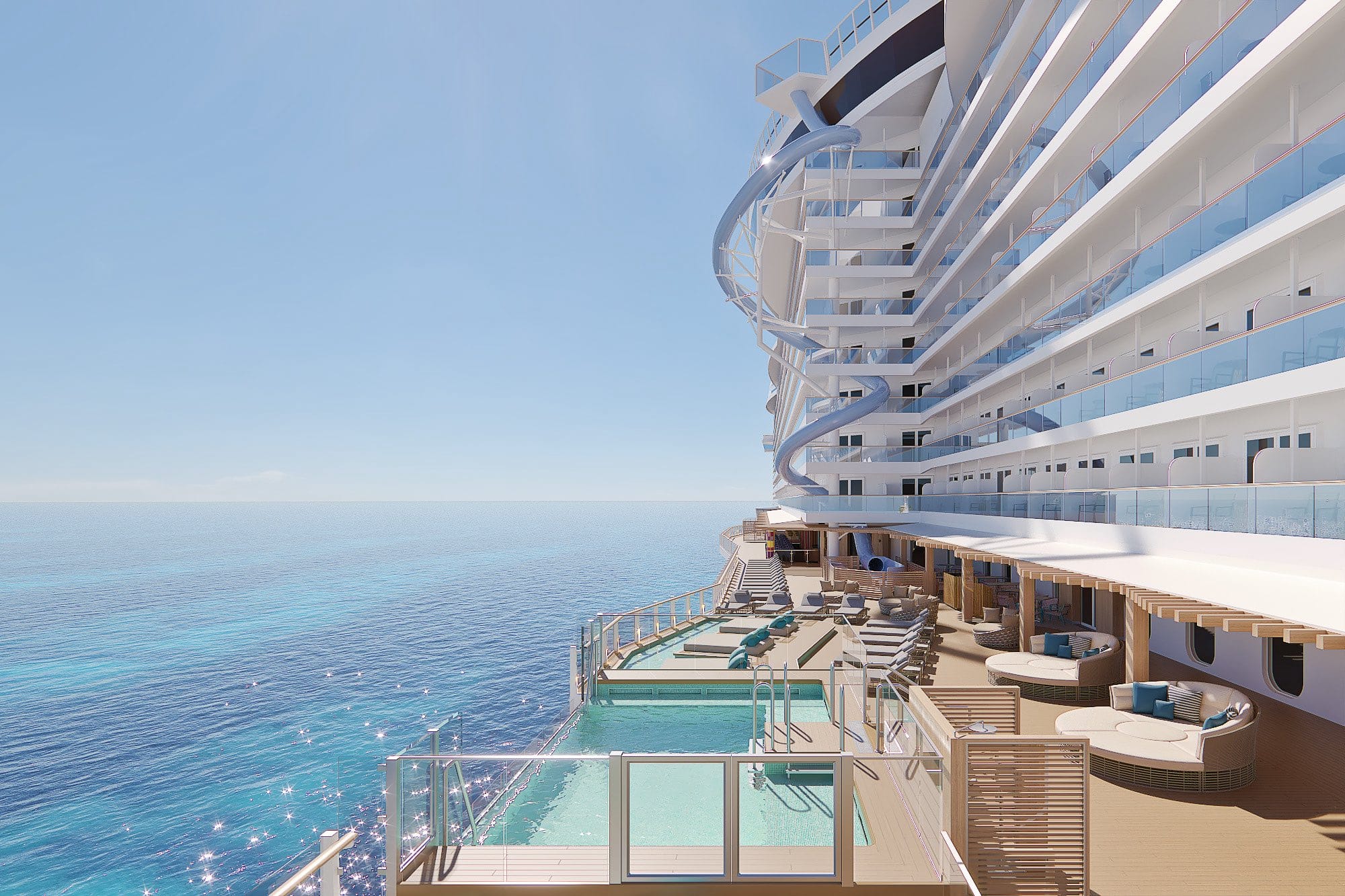 On top of that, they're the only cruise line that offers a three-level racetrack! There are 14 exciting turns around the course and 15 drivers can race together out in the open sea. How exhilarating!
Adrenaline junkies who need a bigger thrill can opt for The Drop, the world's first free-fall dry slide that drops 10-storeys—which gives you more Gs than an accelerating F1 race car. It'll be quite a trip to go back up to ride The Drop again but it'll be worth it.
And these are just the top-of-the-line attractions. There are still elevated food offerings at the Indulge Food Hall, more entertainment at the dedicated Galaxy Pavilion, and the multi-purpose theatre plays host to many premium shows, all these making the Norwegian Prima stand out as one of the best family cruise ships out there.
2. Wonder of the Seas, Royal Caribbean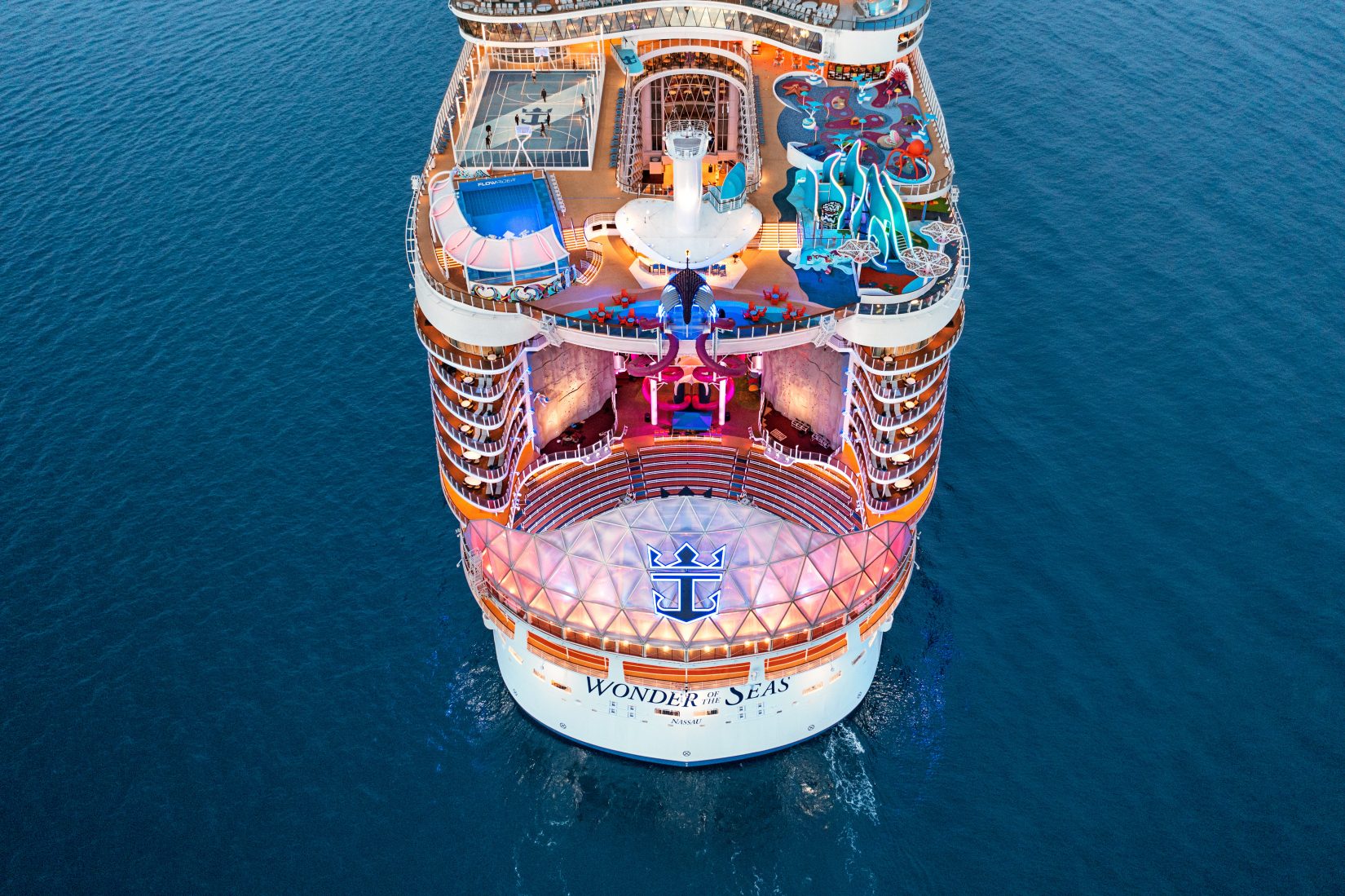 The Wonder of the Seas vessel was completed in 2022 and is the largest cruise ship in the world. There are 16 decks, 20 restaurants, 4 pools, and 2,867 cabins serving a maximum of a whopping 6,988 passengers! 
The ship sails from Shanghai, Hong Kong, Barcelona, Rome, Civitavecchia, and Port Canaveral.
WHY IT'S ONE OF THE BEST FAMILY CRUISES: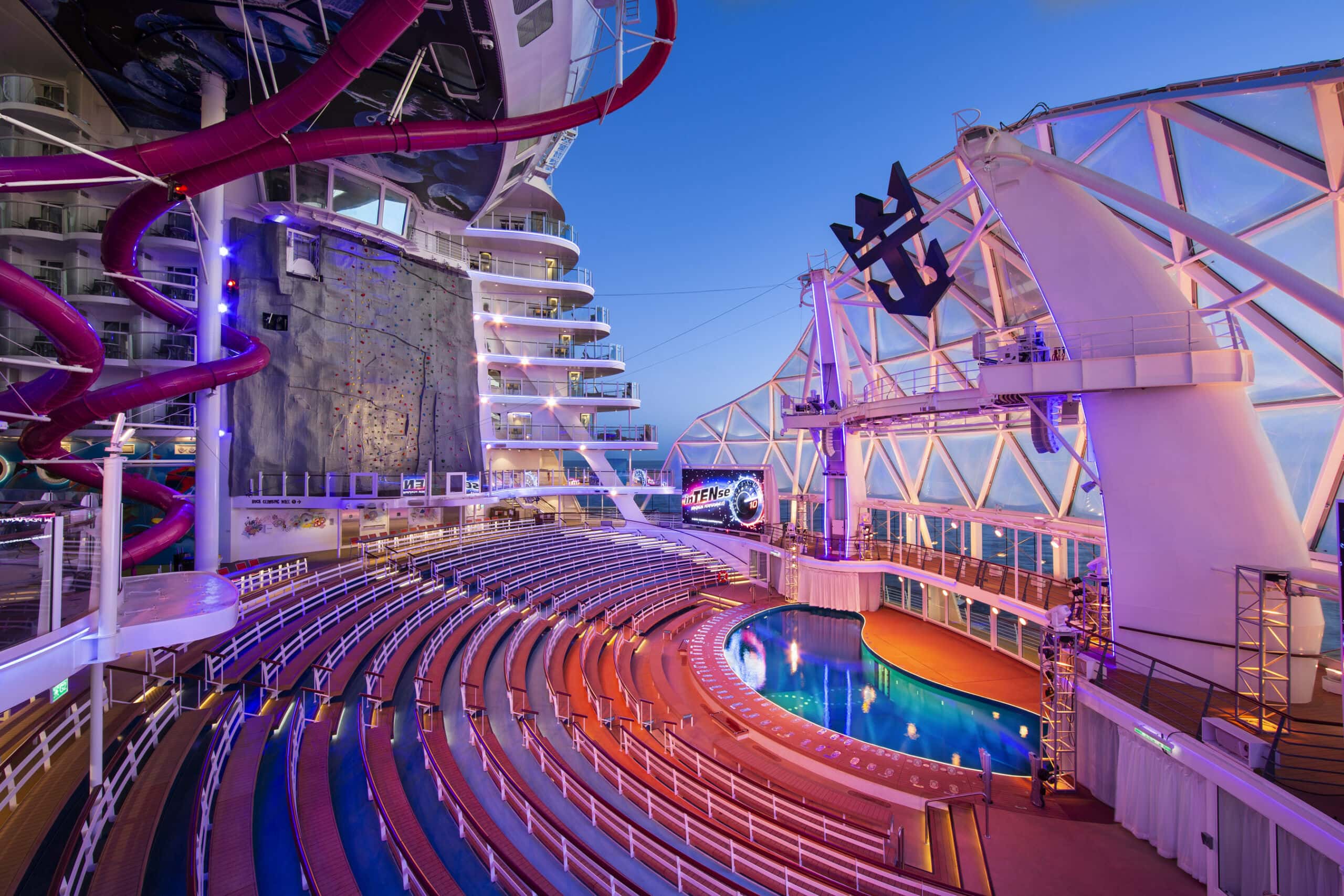 First on our list of reasons to choose Wonder of the Seas as one of the best family cruise ships out there is its AquaTheatre. Featuring two 30-foot diving platforms, the AquaTheatre at the aft of the ship is home to many gravity-defying shows. 
These shows are unique to Royal Caribbean Oasis class ships (like the Wonder) and offer one-of-a-kind shows that cannot be found anywhere else.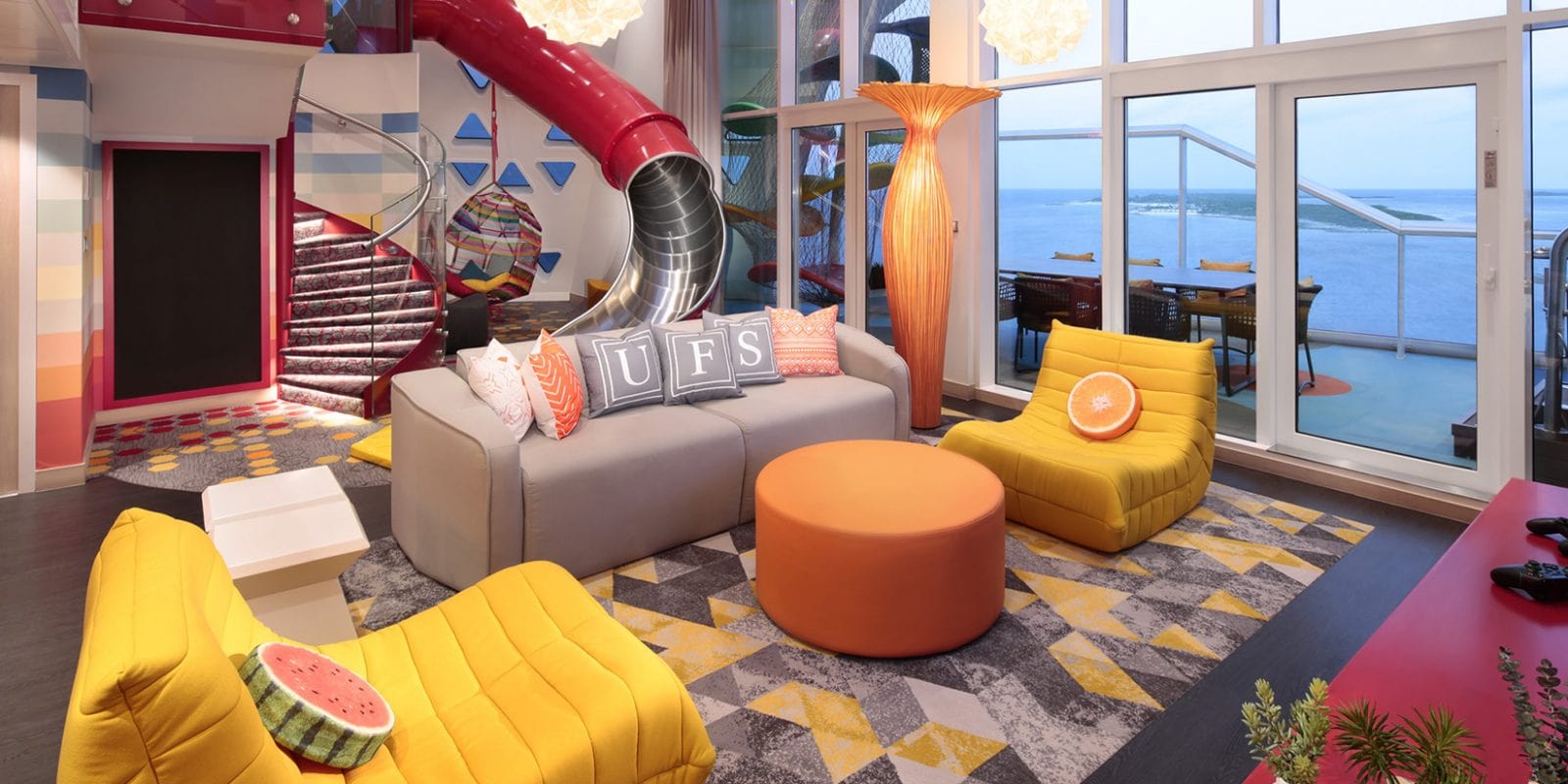 Of particular interest to families is the Ultimate Family Suite: a two-storey room with an in-suite slide that connects bedrooms upstairs to the living and dining room downstairs. 
The room contains its very own jacuzzi, game and movie room, ping-pong table and your very own Royal Genie who grants all your wishes on board (your personal concierge basically). It keeps getting better – the suite is part of the highest tier suite so you'll also receive VIP perks like high-speed internet, speciality dining, and complimentary drinks. 
3. S.S. catherine, Uniworld Boutique River Cruises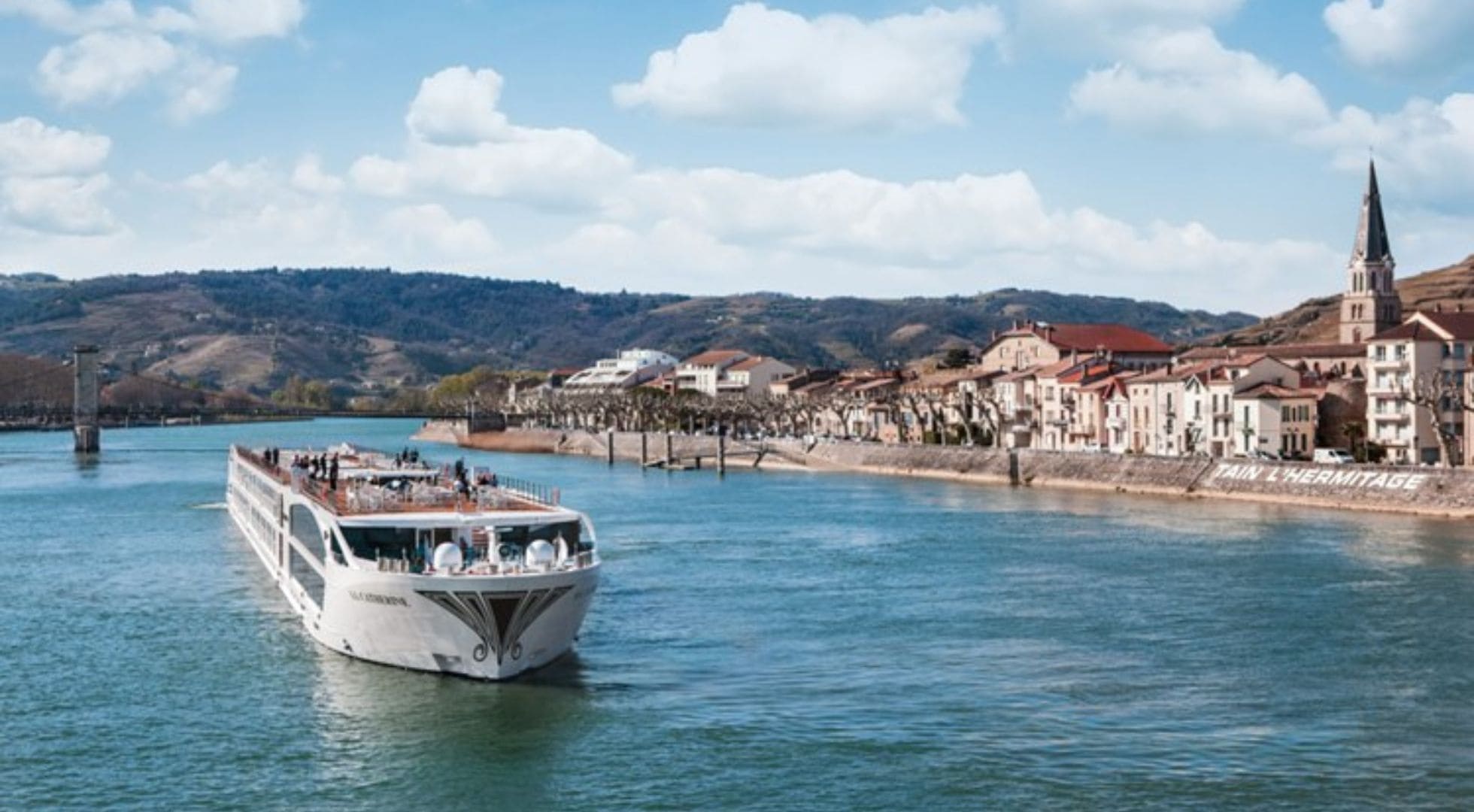 This river cruise operator was ranked number 1 on Travel and Leisure's Top 10 River Cruise Lines in 2021 with a near-perfect score of 96.79 out of 100. 
The global river cruise operator sails across Europe, plus waterways in Cambodia, Egypt, India, Peru, and Vietnam. They are renowned for their ask-and-you-shall-receive service. One guest wanted a guitar on board for them to sing together at the parlour and the crew obliged and bought a guitar at the next stop for the said guest. How cool is that?
Of the many ships, we chose the opulent S.S. Catherine which sails along the Rhône and Saône rivers in France, giving guests a chance to stop by the picturesque and historical Burgundy and S.S. La Venezia, where you can visit the 'City of Canals', Venice!
WHY IT'S ONE OF THE BEST FAMILY CRUISES: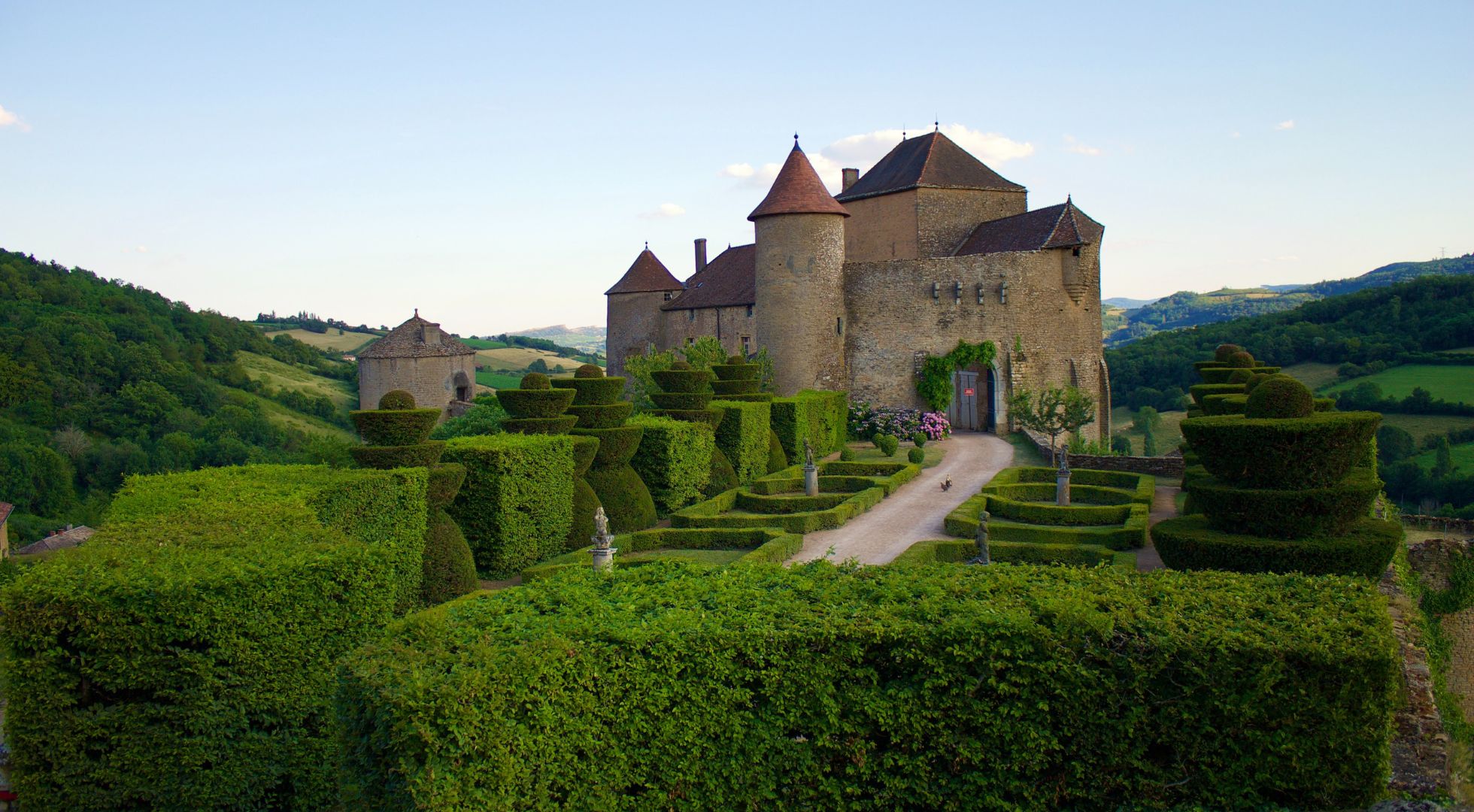 S.S. Catherine brings you cruising along romantic Paris to the centuries-old harbour towns of Normandy in the north, vineyard-laden Bordeaux in the southwest, walking in the footsteps of famous artists such as Monet and Van Gogh at Provence and exploring the wealth of history and culture of Burgundy, you will get a glimpse of what makes France the iconic country that it is.
Not only that – you will also be able to savour the renowned wines of Burgundy while tucking into authentic French cuisine, undeniably one of the most respected in the world.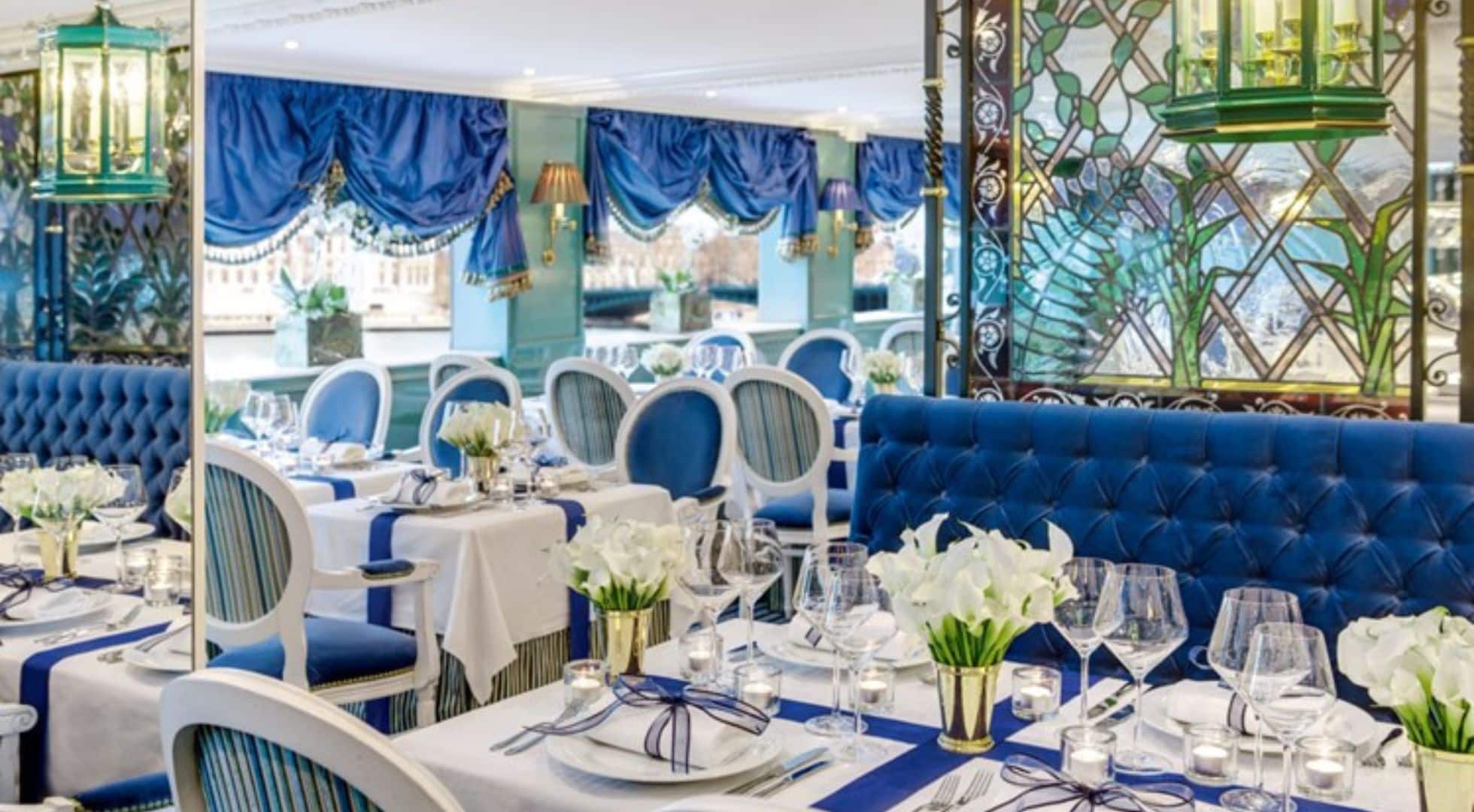 Once you step in, you will immediately notice the flawless craftsmanship and attention to detail in the vessel's luxurious interiors which include a two-story lobby with a specially commissioned Murano glass chandelier and a whimsical life-size glass horse. One feels pampered with unlimited beverages onboard, including fine wine, beer, and spirits, speciality coffee and tea, soft drinks and mineral water. Not only that – travellers can also be assured of a good night's sleep on Handcrafted Savoir® Beds of England, a high thread count of 100% Egyptian cotton sheets and European duvets, and a menu of pillow options in every room.
Don't you feel like being there right now? I know I do.
4. S.S. La Venezia, Uniworld Boutique River Cruises
For those looking forward to uncovering the treasures of Venice, S.S La Venezia, formerly known as The River Countess will be the one to make those romantic Venetian dreams come true!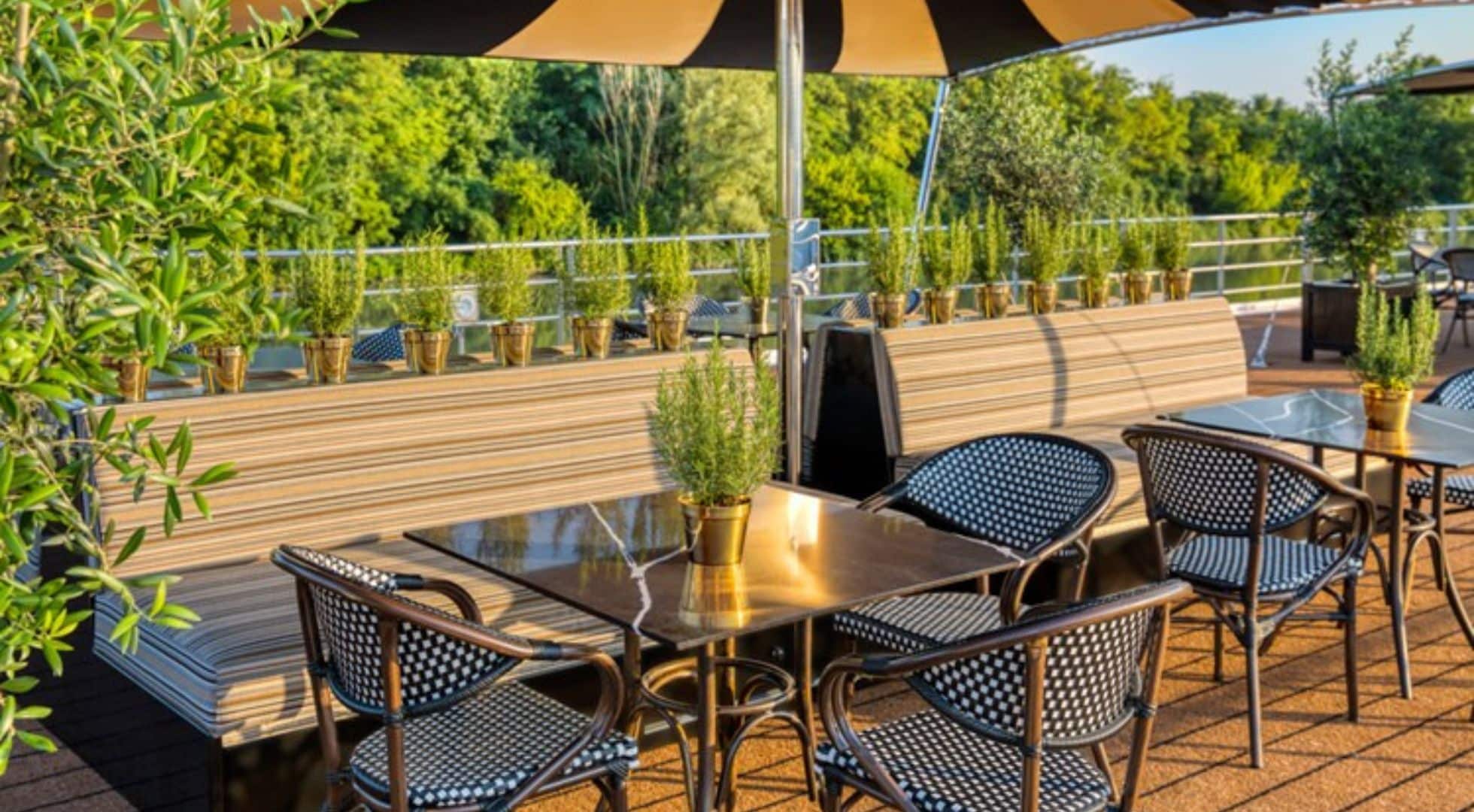 WHY IT'S ONE OF THE BEST FAMILY CRUISES:
In keeping traditions, the design of the S.S. La Venezia pays homage to popular Venetian aesthetics of the early 20th century, creating an onboard atmosphere that is elegant and nostalgic.  With a maximum guest capacity of 126 and a staff force of 44, one can expect impeccable service and attentiveness to all your needs during your tour of Venice. Currently, larger ships are banned from entering Venice, making S.S. La Venezia a perfect choice to cruise down the Queen of the Adriatic.
5. Diamond Princess, Princess Cruise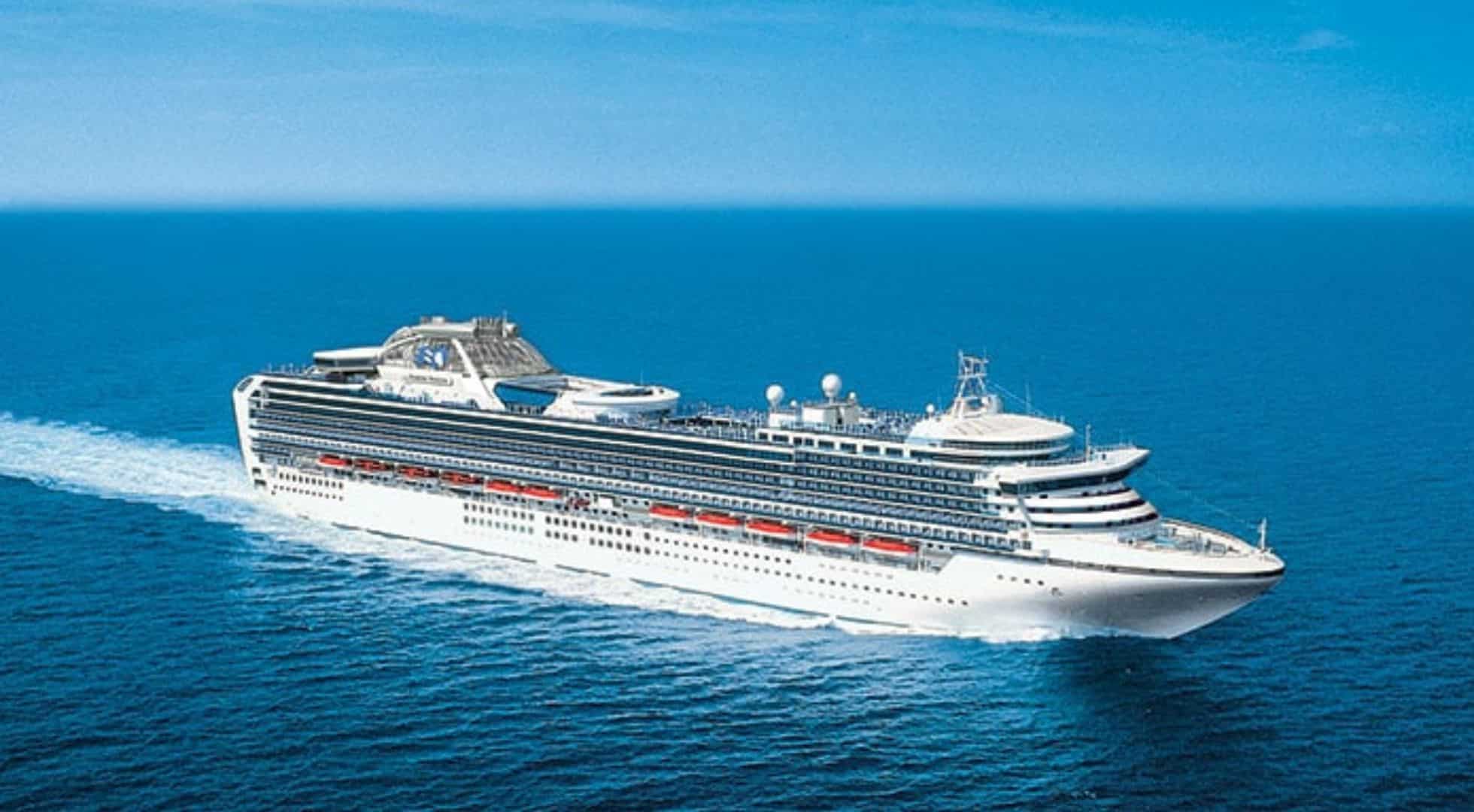 Named Best International Ship in Japan by Cruise Magazine Reader's Poll, travellers get to discover the beauty and wonders of Japan both onboard as well as during excursions off-shore. One can never get bored in Diamond Princess as there is a plethora of entertainment and activities for both adults and kids alike which makes it one of the best family cruises around.
WHY IT'S ONE OF THE BEST FAMILY CRUISES:
There is never a dull moment here. Families can watch street performers in the Atrium, indulge in a production show in the vessel's state-of-the-art theatre or watch a movie under the stars at the open-air poolside amphitheatre. Indulge in fresh sushi and sashimi at Kai Sushi, where traditional sushi is prepared right in front of you.
For those looking for some rest and relaxation, one can experience soaking in a traditional Japanese bath or "onsen" right on the ship! Exclusively on Diamond Princess, Izumi Japanese Bath, the largest of its kind at sea features both indoor and outdoor onsen experiences, including steam rooms, saunas, and hot tubs with eye-catching views of the ocean.
Note: Men and women have separate facilities, except for one outdoor hot tub where bathing suits are required to be worn.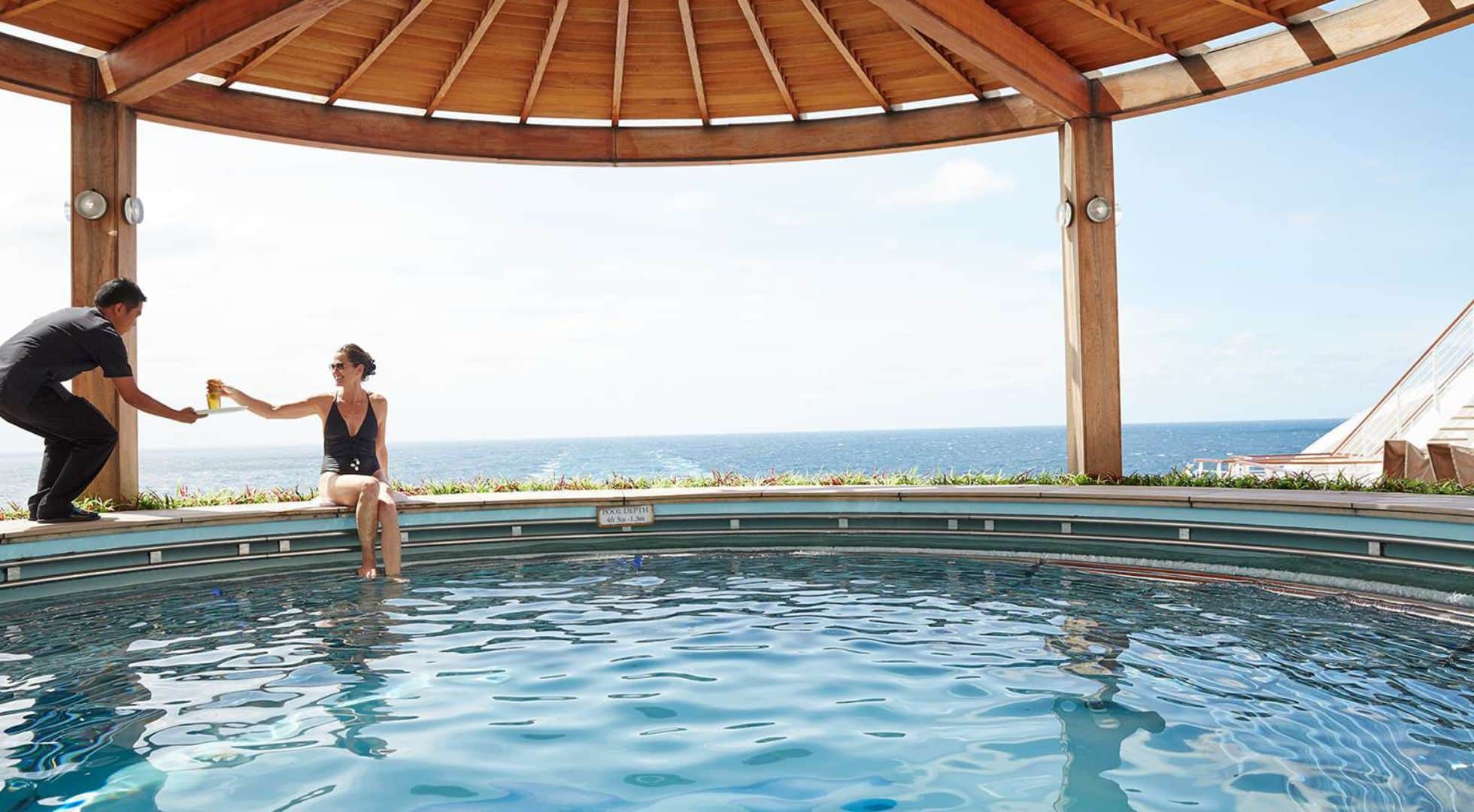 Perhaps, the best reason for families to choose Diamond Princess, it's the OceanMedallion, found on all Princess Cruises.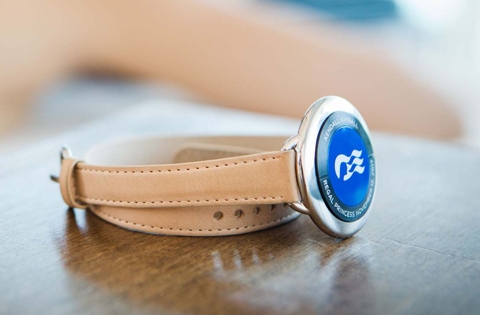 These are small, magnetic, wearables discs given to all passengers aboard the ship that tracks you wherever you go and understands your preferences. It helps from small things like opening your cabin door to knowing your preference of drink at the bar.
More importantly for parents, the medallions track your whereabouts so you're always aware of where your children are and vice versa.
The staff know where you are as well which means they always know when you're not in your room so that they can clean it and they can track you on the deck if you've ordered food from the restaurants.
Are you ready for a family cruise of a lifetime?
We've highlighted four of the best cruises for families but if you're looking for a more personalised itinerary or a specific type of cruise, why not engage professionals? 
TRAVEL WITH US For THE BEST DEALS!
You may also be interested in: