The past two years have forced us to think outside the box when it comes to travel, with borders closed and halted air travel. We travelled locally for staycations, opted for road trips, and dreamt of other means of transport such as train travel. But what about the great blue sea? With cruises running again, there's no better way to take in as much space as possible than with a luxurious cruise holiday.
Introducing the Spectrum of the Seas Cruise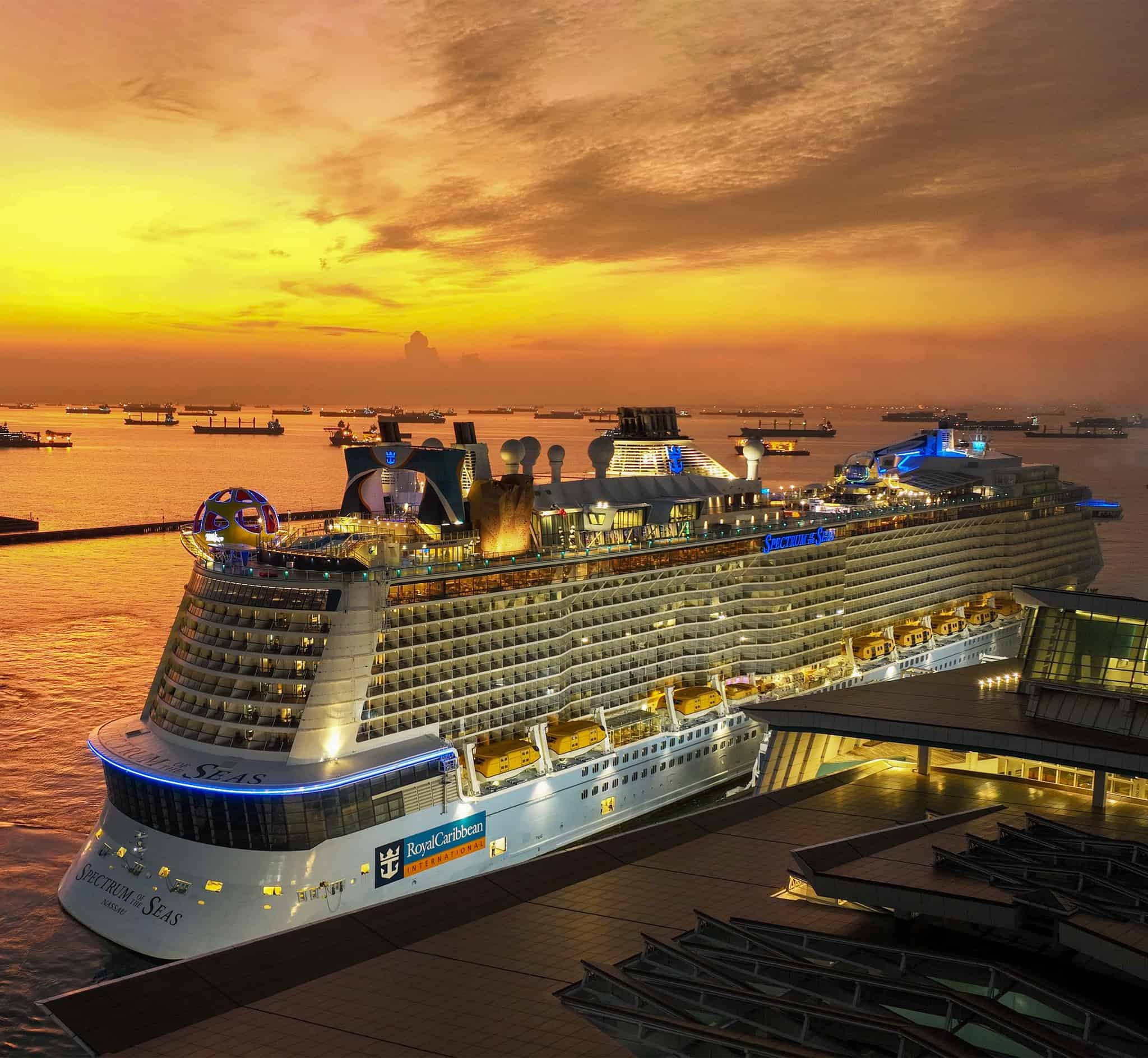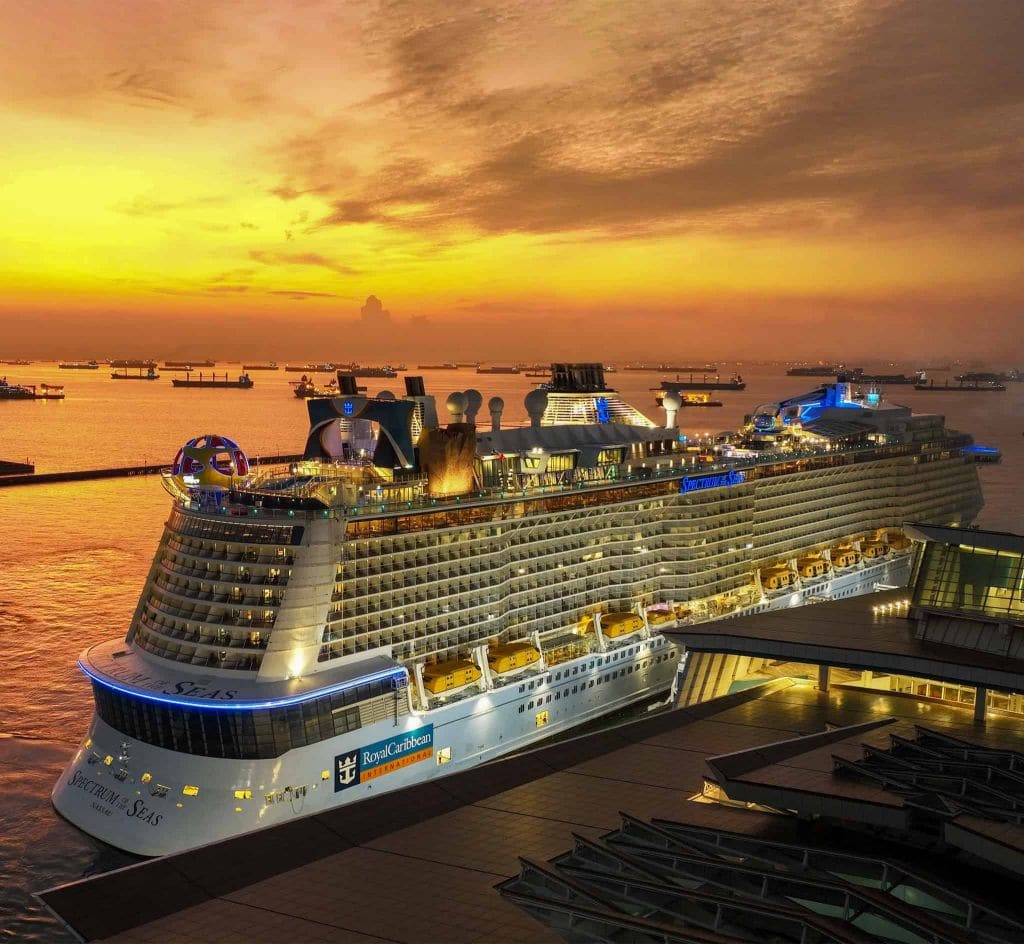 The Spectrum of the Seas is Asia's largest ship and the fifth-largest in the Royal Caribbean cruise line. It spans 347m, with 16 passenger-accessible decks housing luxurious rooms and suites, and offers a plethora of activities and dining options. It's dubbed a 'cruise to nowhere' because this holiday is not about the destination, but the journey itself! It's the perfect chance for you to relax with no goal in mind—just the freedom to kick back and experience the adventure of sailing the open seas.
Departing from Singapore and ranging from 4-day-3-night journeys to longer voyages with pit stops at other regional ports (such as Klang, Penang and Phuket), you'll soon realise it does not matter where you go, as long as you're on board! Here are some of what the luxury cruise liner has to offer when it comes to play and adventure, sleep and rest, and delectable culinary delights.
Play & Adventure: From Extreme Sports to Family Fun
There's something for everyone, from kids to grandparents and everyone else in between. Whether you're an adrenaline junkie or just looking for an escape from the humdrum life at home, there are plenty of activities and experiences you can enjoy on this Royal Caribbean cruise.
Most of these attractions are not readily available just anywhere. The Sky Pad® is an out-of-this-world bungee trampoline experience—virtually. The experience comes with a virtual reality element where you'll be transported into another time, space, or planet. Like a video game brought to life, the jump experience plays on your physical senses to supercharge your imagination.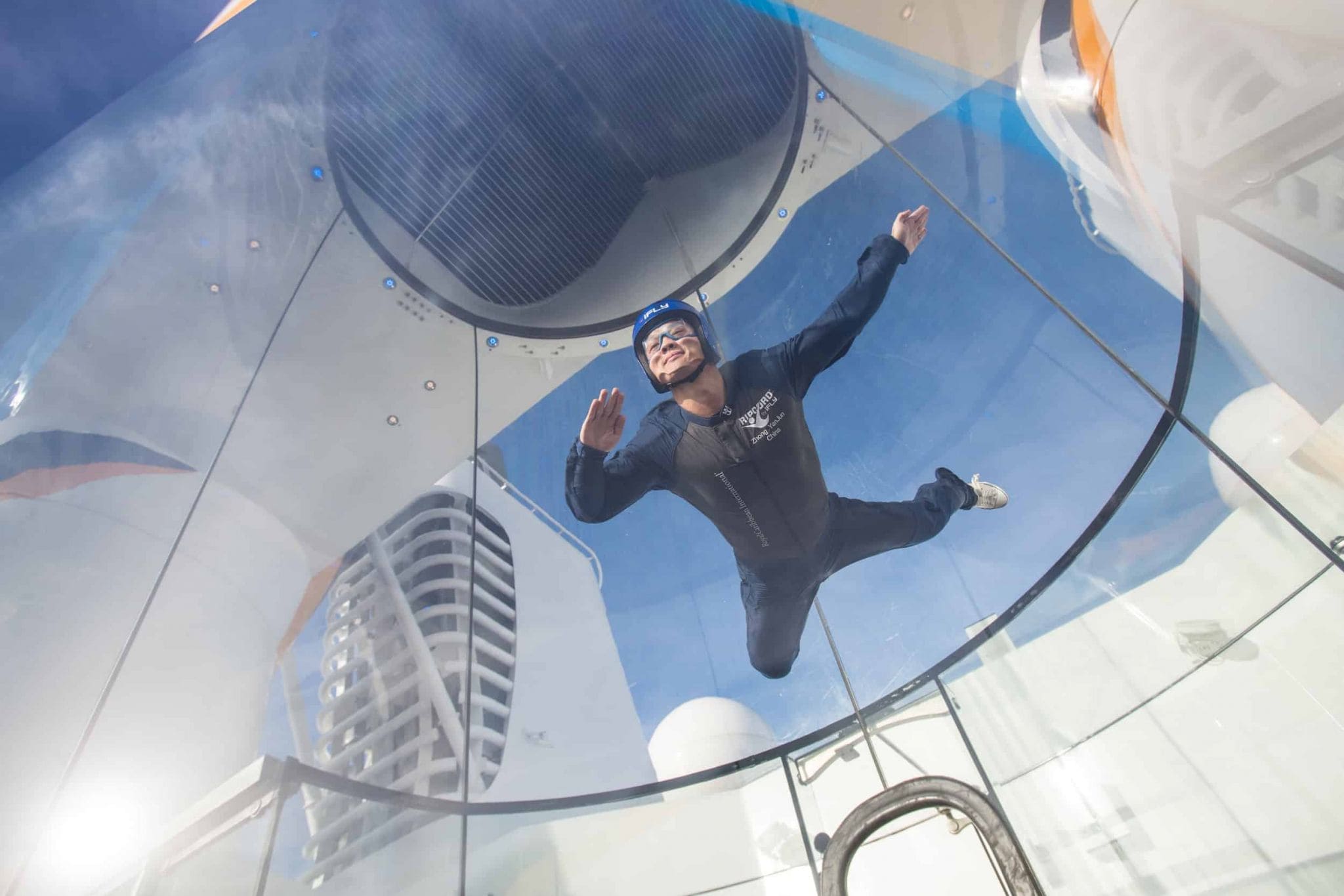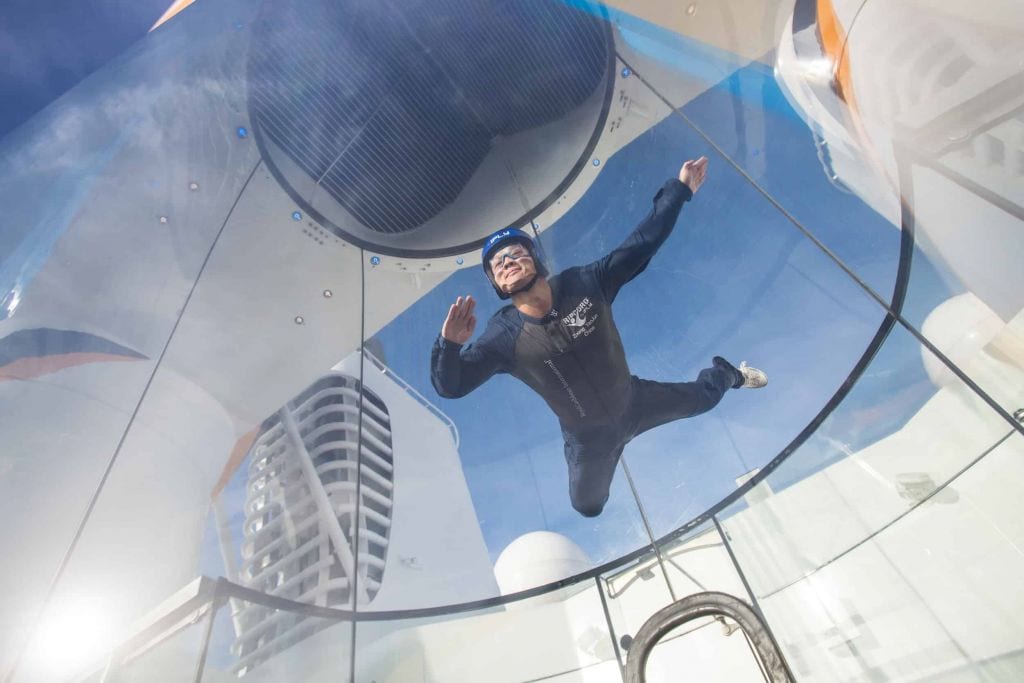 Other signature experiences on this Royal Caribbean cruise include the Ripcord by iFly, a skydiving simulator where you will float weightlessly while attempting skydiving manoeuvres. The gravity-defying attraction is unique to the cruise as it is on one of the ship's highest points, boasting impressive views you wouldn't be able to get anywhere else.
Another activity that will get your heart rate up is the FlowRider surf simulator, great for curious first-timers as well as seasoned surfers. For magnificent views, head to the North Star, an all-glass observation capsule 300 feet above sea level for panoramic sights of the outside surroundings and beyond. And if you love heights, don't miss out on scaling the rock climbing wall!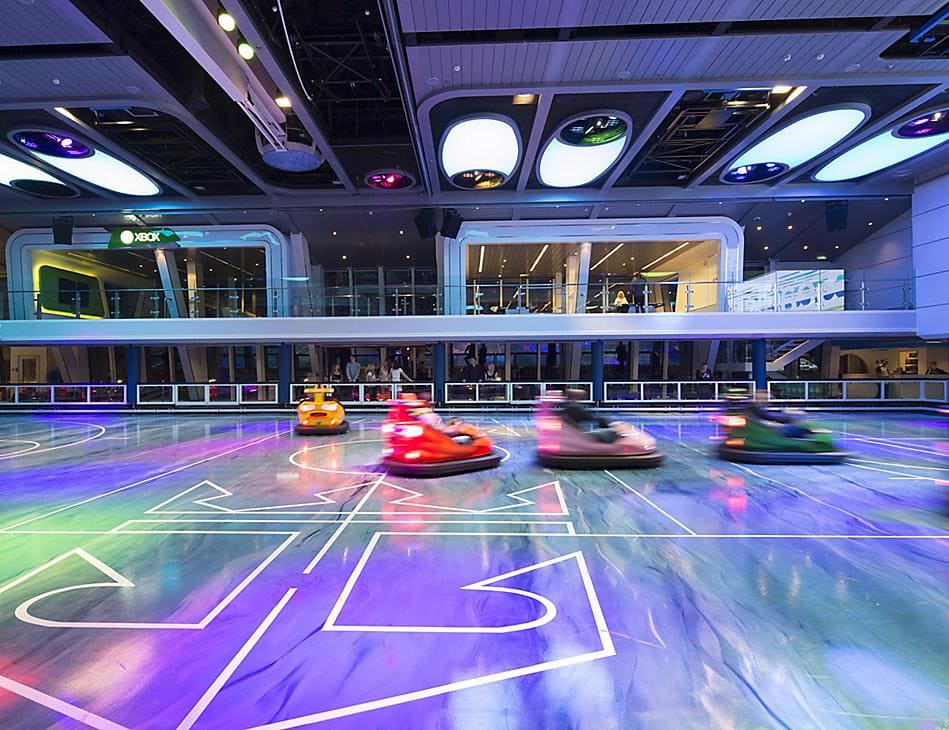 Of course, it's not all for the adrenaline junkies or adventure seekers—there are also milder activities for the family. The SeaPlex on the cruise is the largest indoor activity complex at sea, a space that can be transformed into basketball or futsal courts, as well as a space to drive bumper cars once the sun sets. There are table tennis, foosball, and an archery area which is free for guests to use at any time.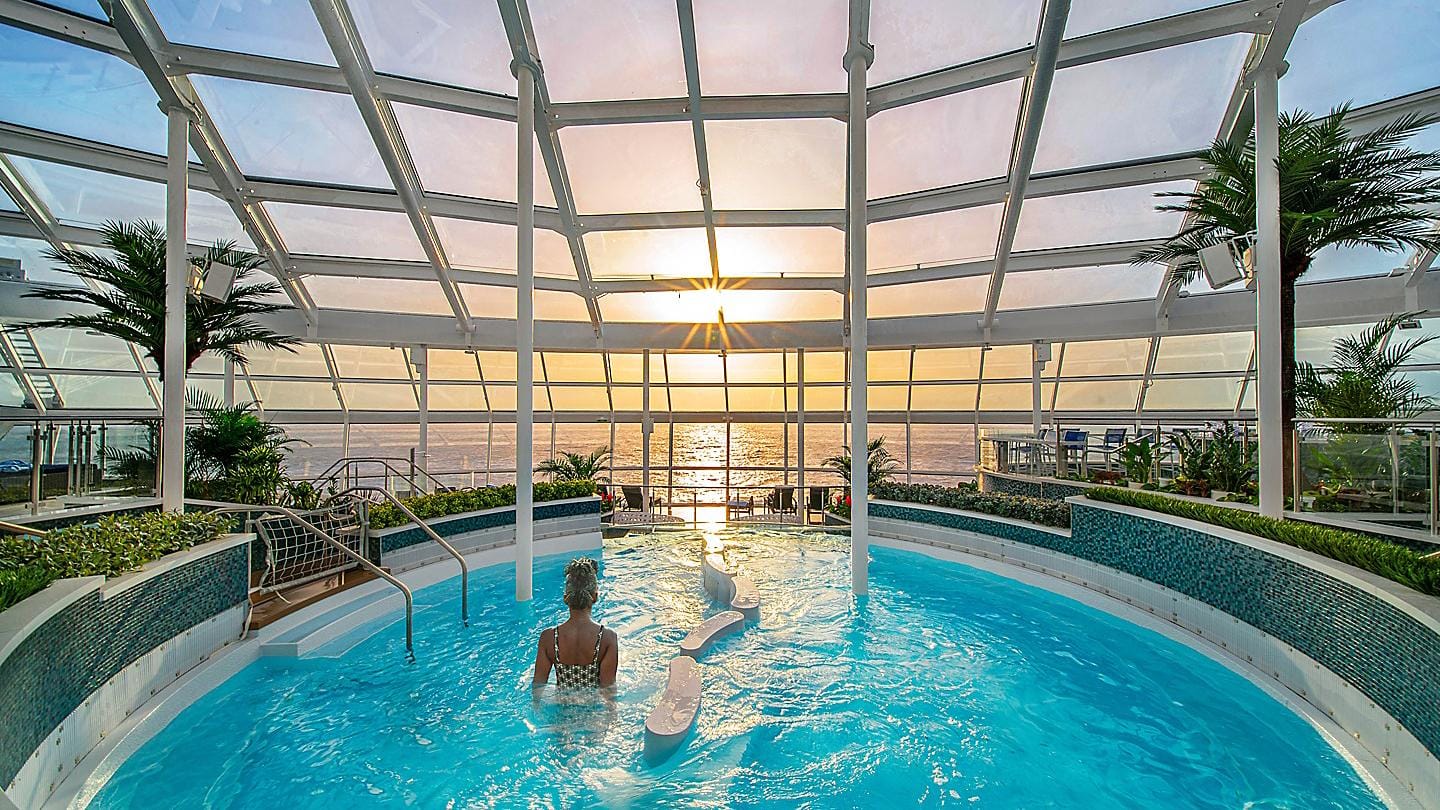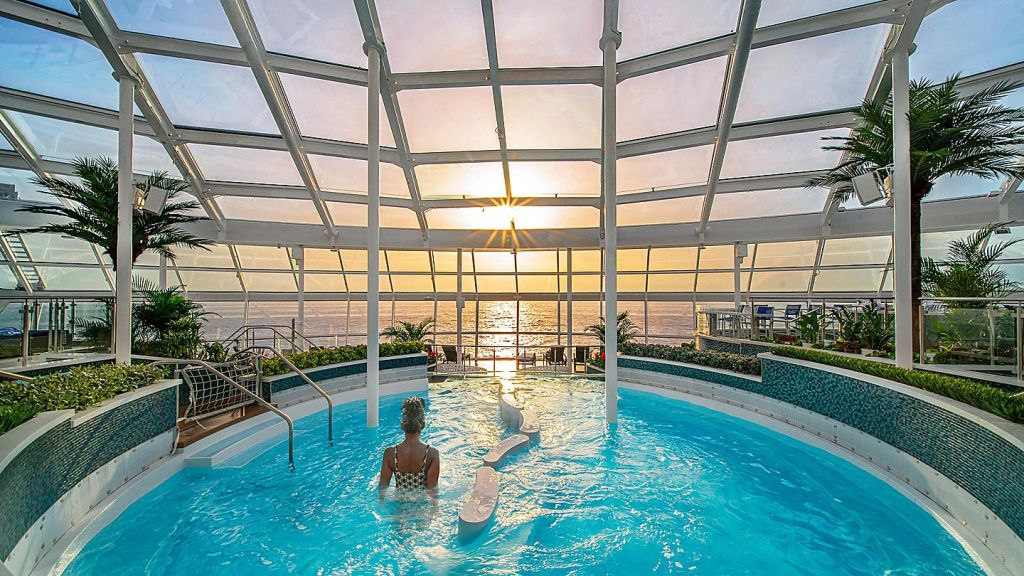 For those who just want a sunny vacation lying by the pool, not to worry! An inviting pool sits at the heart of the Spectrum of the Seas' top deck lined with sunbeds. You can also retreat to the Solarium with peaceful swimming pools, whirlpools and a jacuzzi complete with ocean views. Rounding out your sun-kissed vacation would be a cocktail in hand, which you would have no problems getting from the bars located everywhere.
There is truly no shortage of entertainment on the ship with a variety of live performances, ranging from musicians to contortionists and comedy to cabaret. Check out the Two70 theatre, an open area which boasts panoramic views of the waters during the day. But when the sun sets, the space transforms into a visionary musical delight with intelligent robotic lighting and projectors creating a unique, immersive experience. There are also other smaller venues all over the ship for more intimate performances.
Finally, what is a cruise if not for the casino? Gambling rooms are also available for those who want to see if Lady Luck is on their side.
Sleep & Rest: Luxury Accommodations for Groups of All Sizes
Whether you're travelling with family or a group of friends or just your significant other, you are guaranteed a space to rest after a day packed with excitement.
While all the rooms are contemporary and clean, it would be worth opting for the Silver Junior Suite and up for added comfort and space. More than just a bigger room, this accommodation option is perfect for two people and includes generous balcony space—meaning a private area with sunbeds for you to recline on and breathe in the bracing sea air. Other amenities adding to the comforts of your room are L'Occitane toiletries, a spacious bathtub, and your very own Lavazza coffee machine.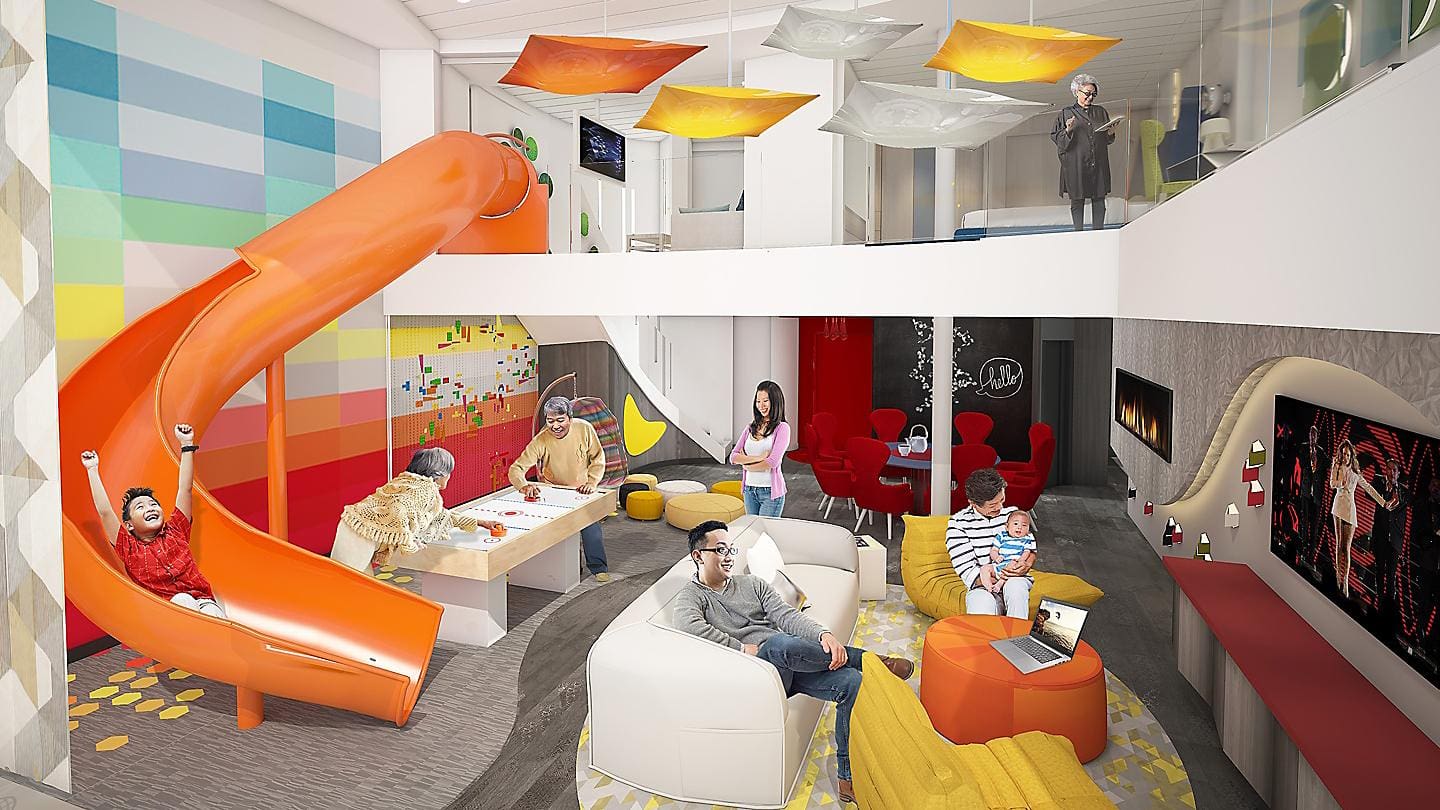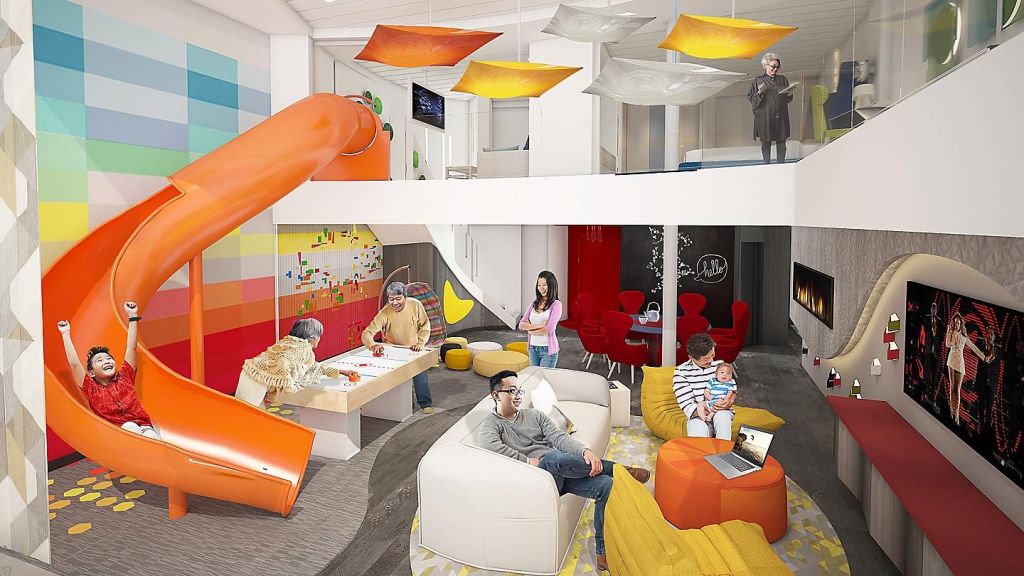 If you'd like to keep the entire family together, the Ultimate Family Suite is a two-storey option that can sleep up to 8 people, with one king-size bed, one bunk bed, two twin beds, one double sofa bed and one infant crib. The loft design means the high ceilings and space comes with an in-suite slide (!!), a flight of piano stairs (imagine the kids losing their minds), a mini cinema (which doubles as a karaoke stage), and an air hockey table and table tennis on the balcony.
This suite option also comes with a Royal Genie, aka a personal butler for the trip, who will have exclusive tips on the best that the Royal Caribbean cruise ship has to offer.
Staying at any of the suites gets you access to the Suite Club with exclusive amenities like private dining rooms, lounges, and a Solarium. Gold Suite guests will have access to The Balcony, a private outdoor space providing breathtaking sunset views; and The Boutique, which can be reserved for private shopping, tea ceremonies and more.
Eat & Indulge: Delectable Culinary Delights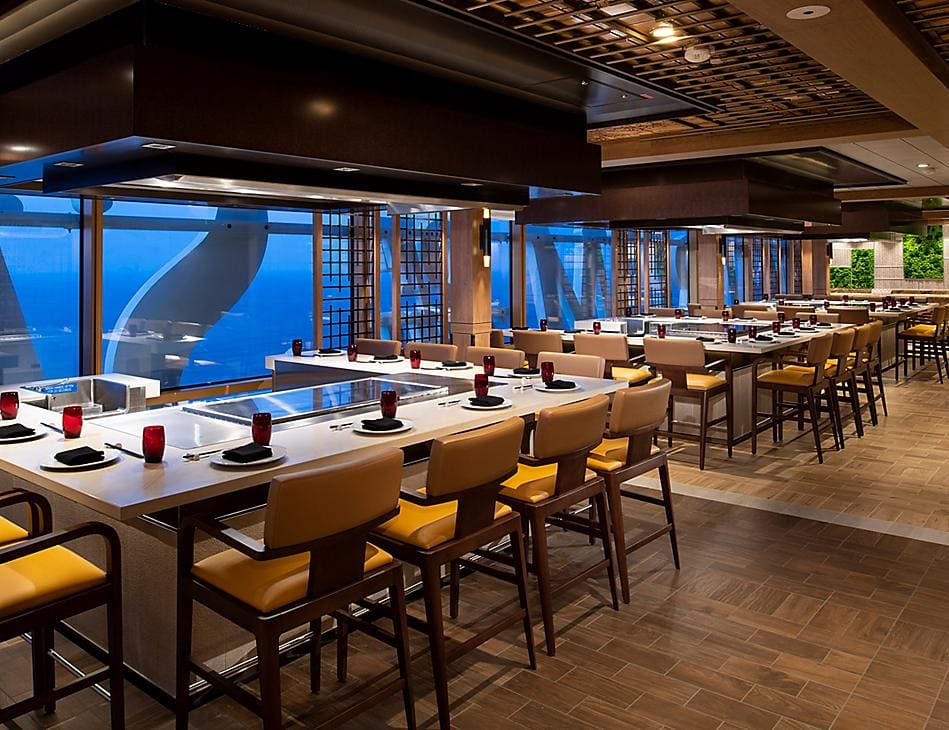 Completing the experience would be the gastronomic delights that the Royal Caribbean cruise line is famous for. As the Spectrum of the Seas cruise was designed to cater specifically to the Far East traveller, Asian cuisines take centre stage with restaurants such as Sichuan Red, Hot Pot and Teppanyaki.
Expect an entertaining feast at Teppanyaki as chefs cook up a storm whilst enthusiastically interacting with the guests. Enjoy the view at Sichuan Red as it looks out to the waters while you savour your meal. If you'd like a wider variety of international cuisines, check out Wonderland for some continental favourites. And if you're hankering for pasta, Jamie's Italian has you covered.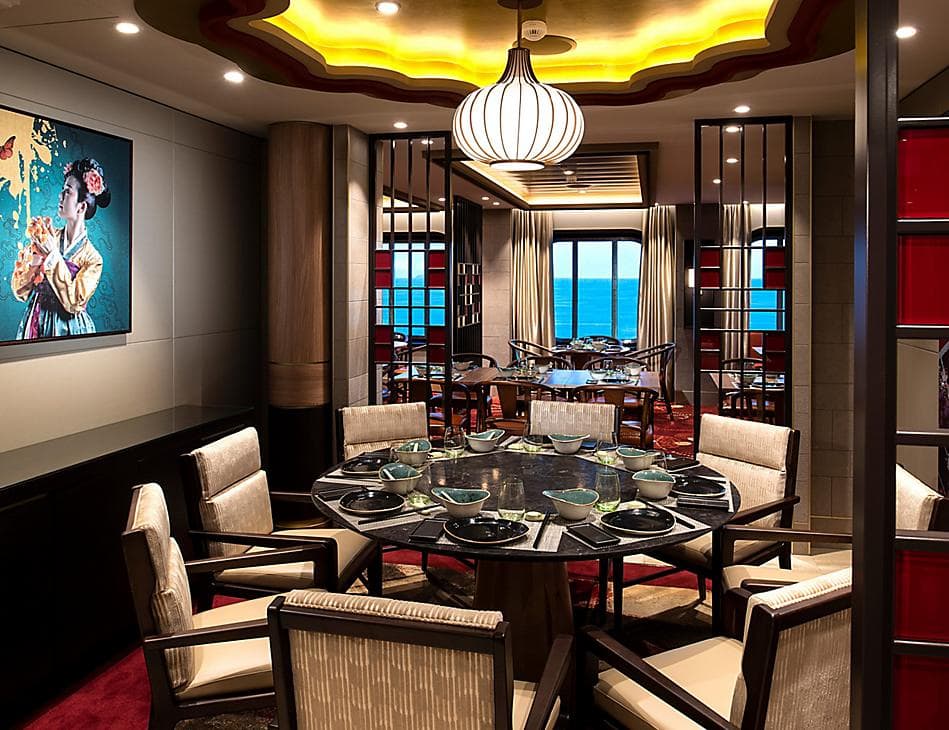 You also won't ever be parched during your trip with the multitude of beverage options. Wonder what it'll be like for a robot to craft a custom juice creation (or cocktail) for you? This unique offering is available at the Bionic Bar. For all your caffeinated needs, Leaf & Bean carries a selection of Chinese teas and roasted coffee beans from around the world.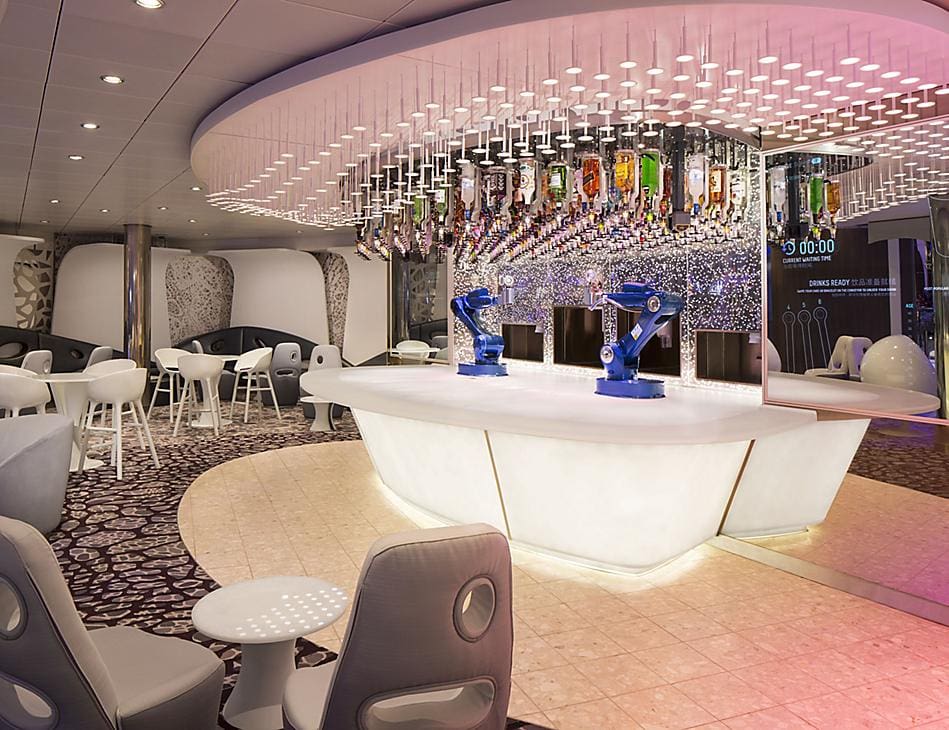 With all that covered—and more for you to discover yourself—it would seem that a 4-day-3-night voyage to nowhere would not be enough.
Interested in sailing on the spectrum of the seas? LET US HELP
REACH OUT TO US AT +603 6286 6288 OR


[email protected]
You may also be interested in: