Clean beaches, crystal clear waters, scrumptious Thai food, lively nightlife – Phuket Thailand has most, if not all, of that amazing island life we can all get used to. However, this popular Thai island has much more to offer than just food and scenery, and there are numerous things to do in Phuket that you will never get bored of.
1. The many personalities of Phuket Old Town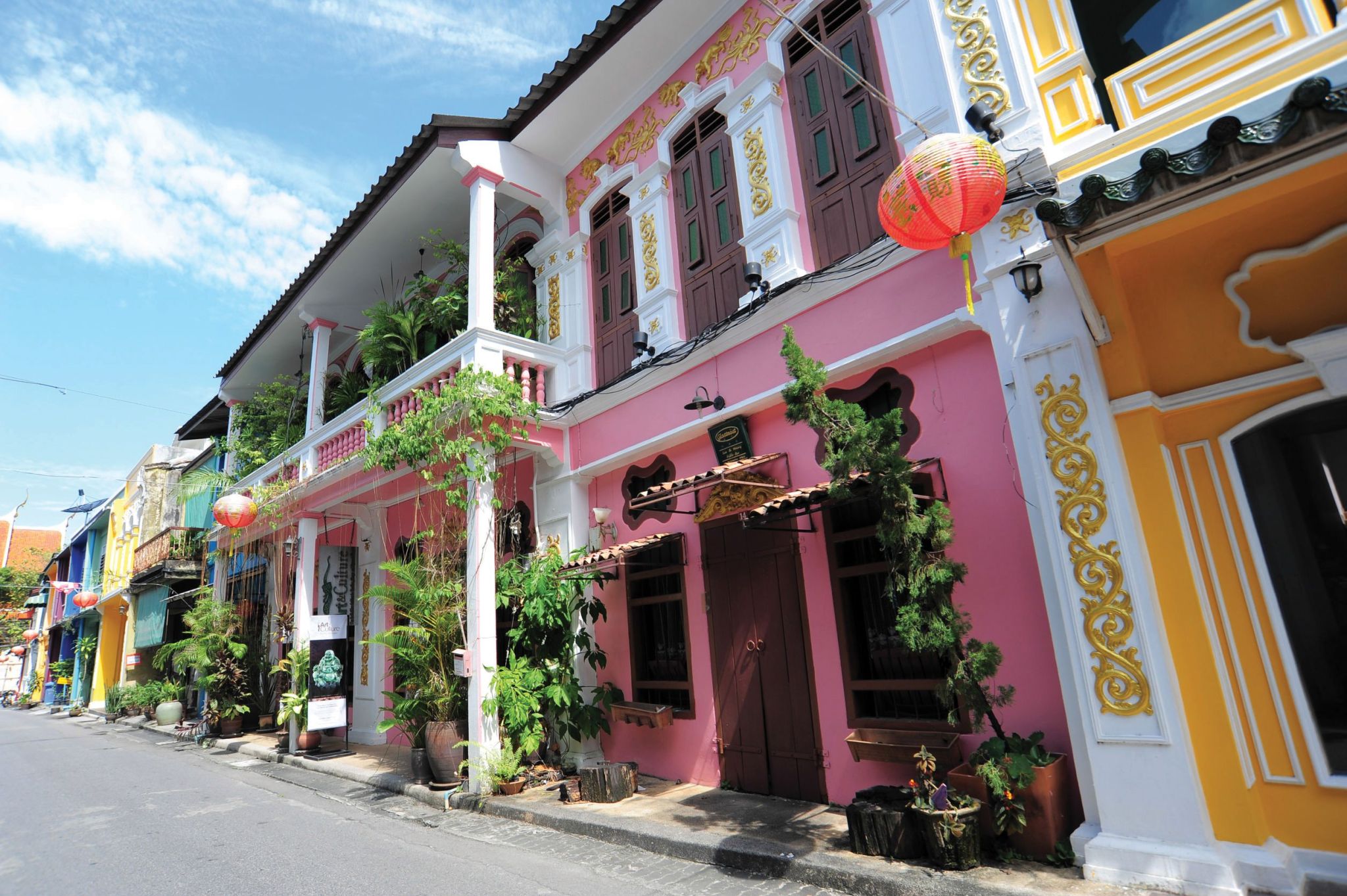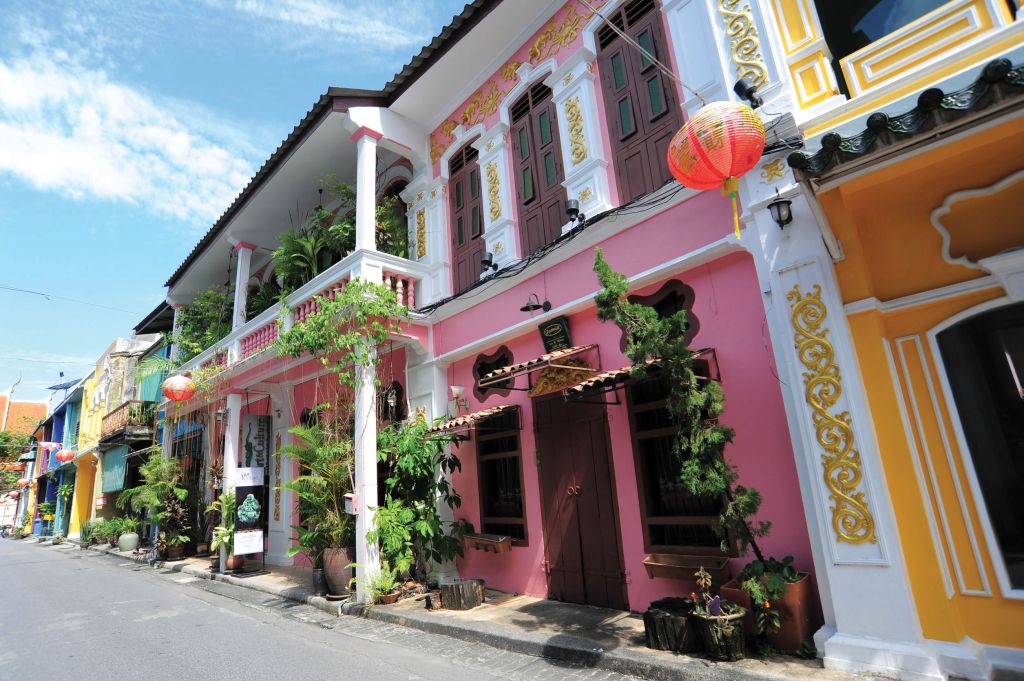 Before you head to the beach and do what everyone goes to Phuket island to do, you should first visit some of the island's historical sites, like the Phuket Old Town. It has its own character and colours as compared to many other Thai cities.
Phuket Old Town is grounded with historical buildings, museums, shrines, temples, colourful cafes and shops, as well as the former red-light district that is filled with a rich yet dark history.
Phuket island was also the primary spot for the Chinese and Indian exchanges, as well as stops for ships during the monsoon season. Originally a tin mining town, the island only rose to fame in the 70s; that's when the airport was built, allowing wider access to neighbouring countries.
2. Dibuk Road for art lovers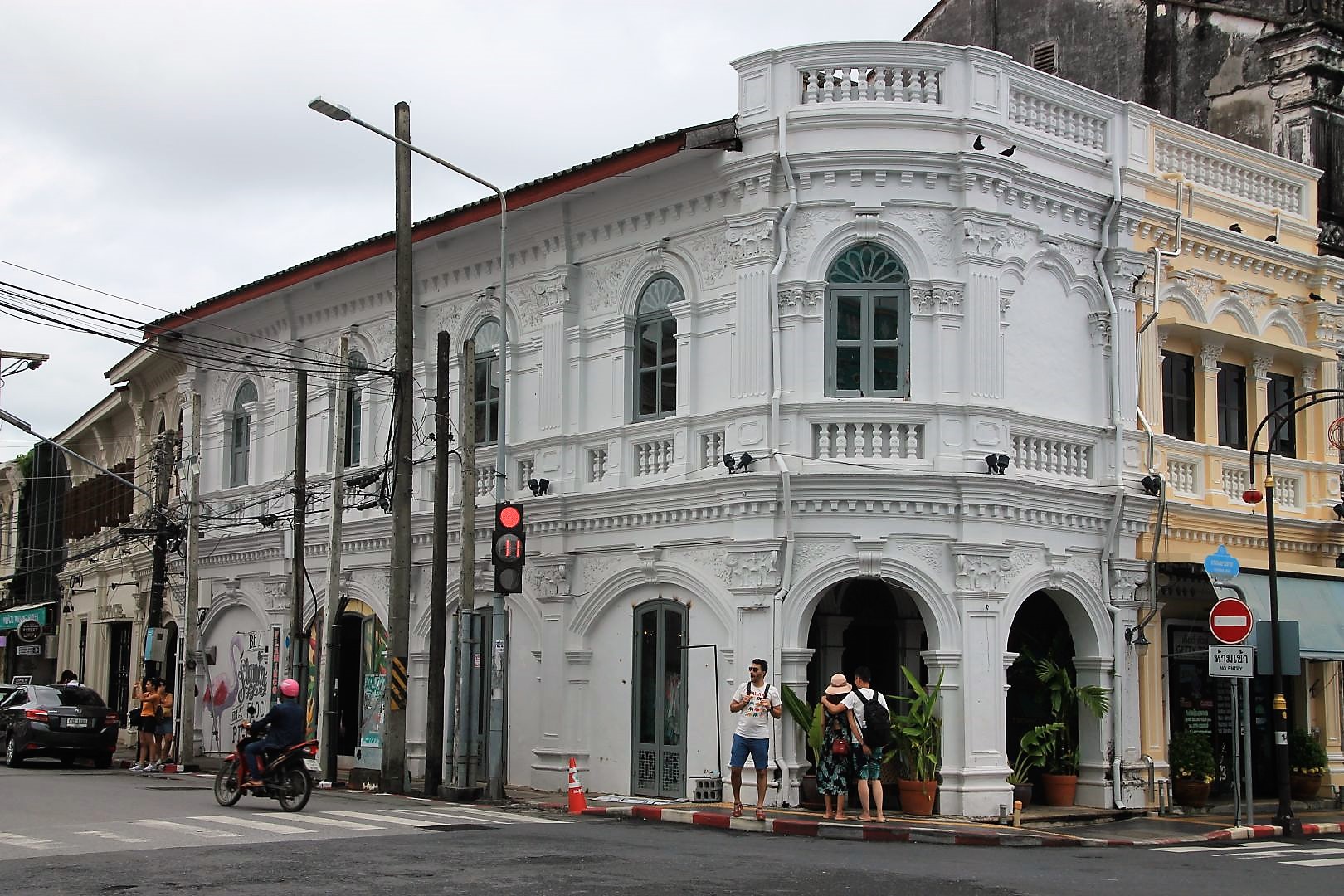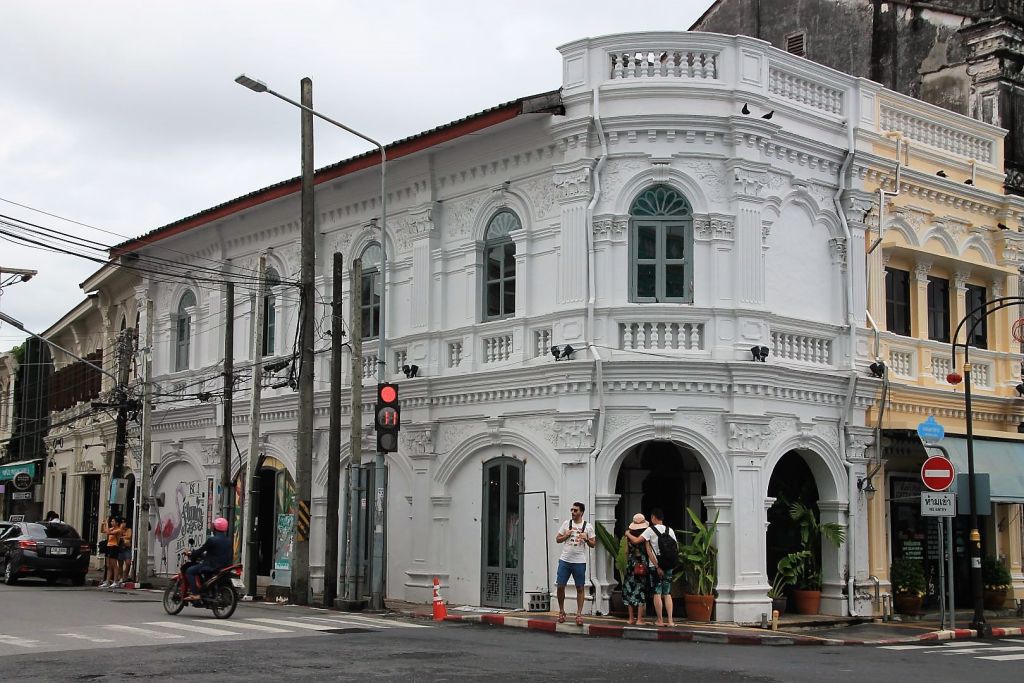 Dibuk – the Thai word for tin, what the island was famous for – is made up of art stores, textile shops, and a well-known French restaurant called Dibuk. The famous On On Hotel is also situated in the area, the first choice for backpackers.
If you live for the arts, then you must pay Dibuk Road a visit. Photographers, whip your DSLRs out and give your portfolio a makeover.
3. Thai Amulet Market has something for everyone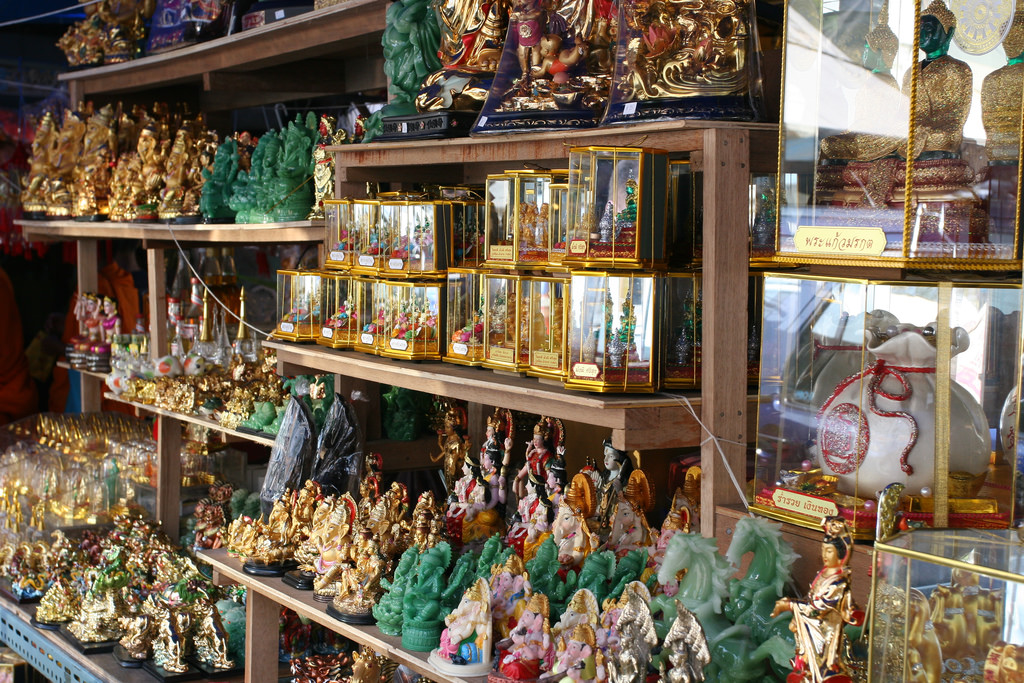 The Thai Amulet Market speaks for itself and is no stranger to amulet fans around the globe. It's situated in a small alleyway off Rassada Road and is easily accessible via car. The alley is pretty long with rows and rows of stalls selling amulets of all kinds as well as Buddha statues and images.
Also, it's not too far away from the Fountain Circle – a historical landmark that is surrounded by large hoses that were used for tin mining back in the day. Tin extraction aside, these hoses are also a reminder to the people that tin mining brought prosperity to Phuket Thailand and contributed to the success the Thais see today.
4. Relax and unwind at Nai Harn Beach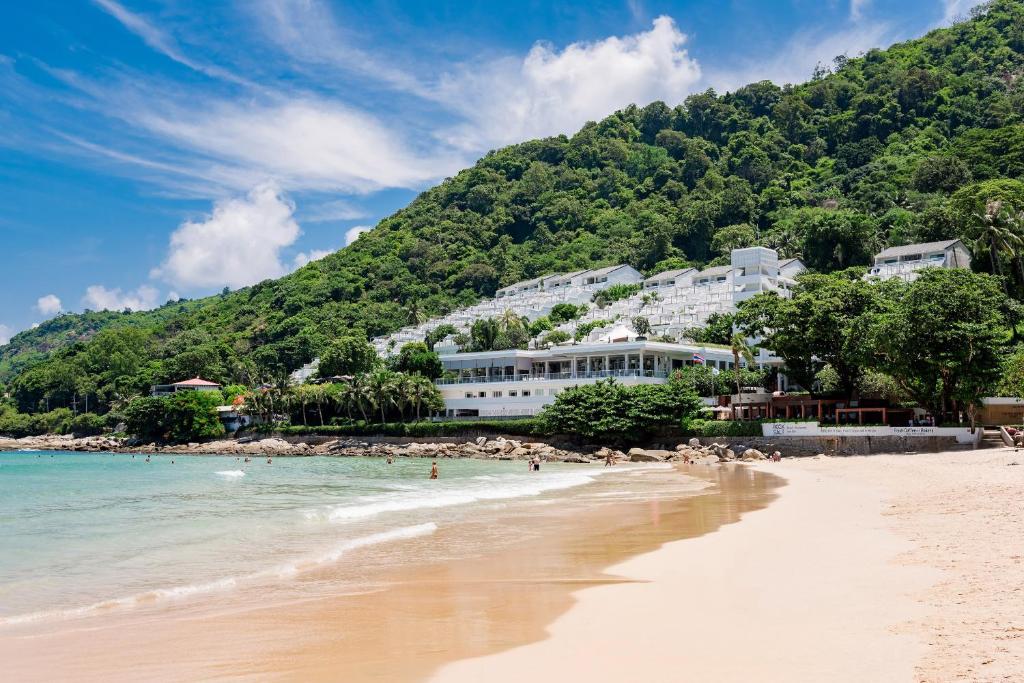 Now for the fun part, the beautiful beaches that you've been waiting for. Located south of the island, Nai Harn Beach is made up of golden, soft sand accompanied by crystal clear blue waters. Although it is a tourist spot equipped with souvenir shops, stalls selling beachwear and "I Love Phuket" tees, it's also one destination you cannot go without on your trip.
5. Explore the almost hidden Kata Noi Beach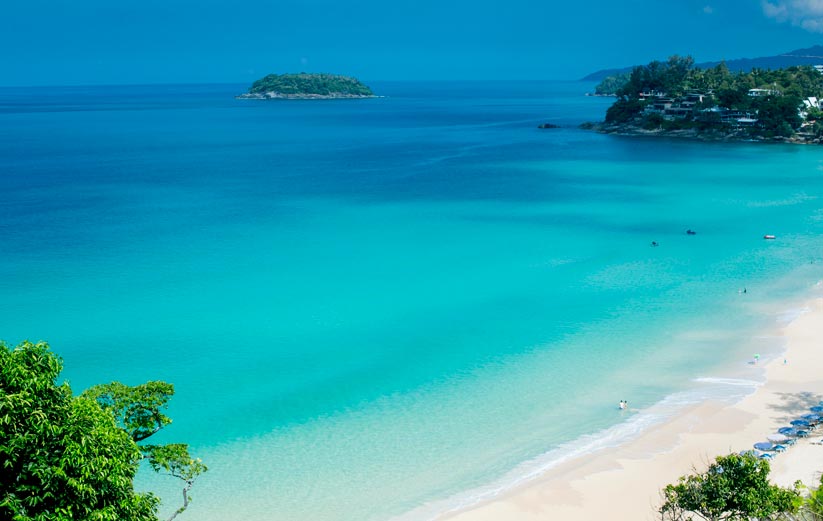 The locals might recommend you take a trip to Kata Beach, but you really should go beyond that and travel a little more to Kata Noi Beach – a small bay which you can access via a short drive from Kata Beach. Head over to the Kata Viewpoint and you will be able to see other bays like Karon.
A word of advice: Kata Noi can be dangerous to swim during monsoon seasons. If you plan to swim and do a full Phuket beach tour, then plan your trip between November and April of the year.
6. Dip in the clear waters of Karon Beach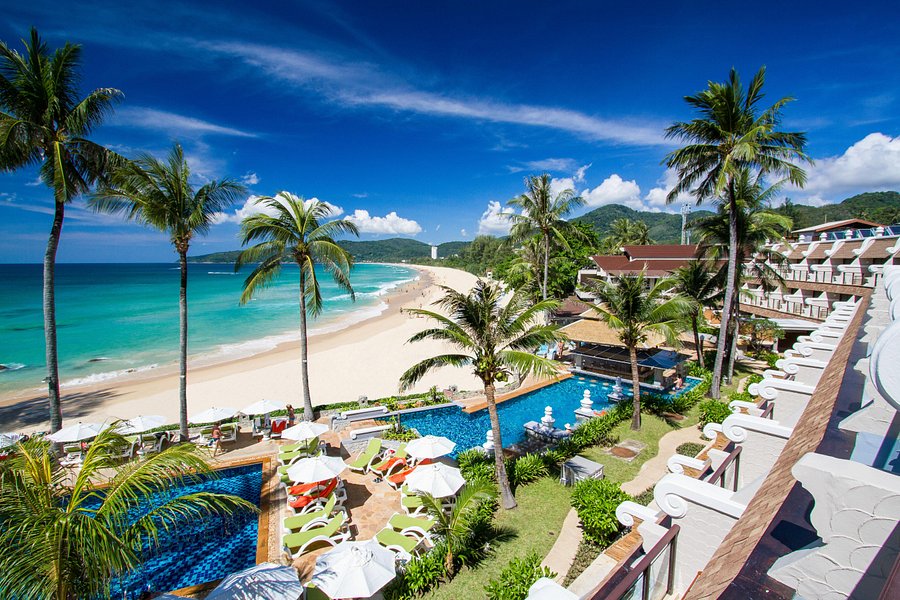 It can get tricky with this Phuket beach, especially during windy weather. The strong wind can carry big waves to the shore, making swimming a tad bit difficult. If the wind is not out to play, then the water at Karon Beach can be the most amazing place to swim in.
It carries with it some 3.5 kilometres of beautiful golden sand and clear seawater that's perfect for a picnic or sunbath. Opposite the beach, you'll find scrumptious Thai food in big, comfortable restaurants, as well as four-star resorts that overlook Karon Beach's phenomenal shoreline.
7. Go diving and snorkelling with the sea turtles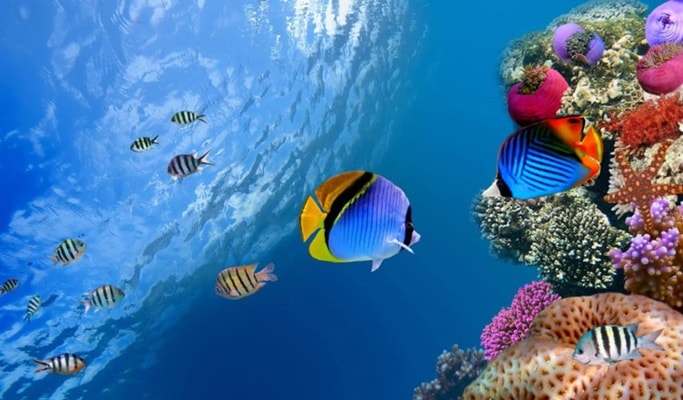 You cannot leave Phuket Thailand without diving into the deep blue waters or going snorkelling at least once. Any beach you are at, there are bound to be snorkelling or other water sports services.
At most snorkelling spots, you will most likely see turtles, seahorses, exotic fishes, rays and even whale sharks if luck is on your side. Remember to also bring along your underwater cameras to capture corals of various colours you didn't even know existed. However, do ask the equipment renters or lifeguards about corals sighting before booking your slot.
That aside, Phuket island is also well-known for its scuba diving certification, especially for foreigners, as the programme is generally affordable. If you are already a certified diver, then you must check out Similan Islands National Park. There are a total of 11 islands with phenomenal Instagrammable views.
8. See more of the island at Phuket Big Buddha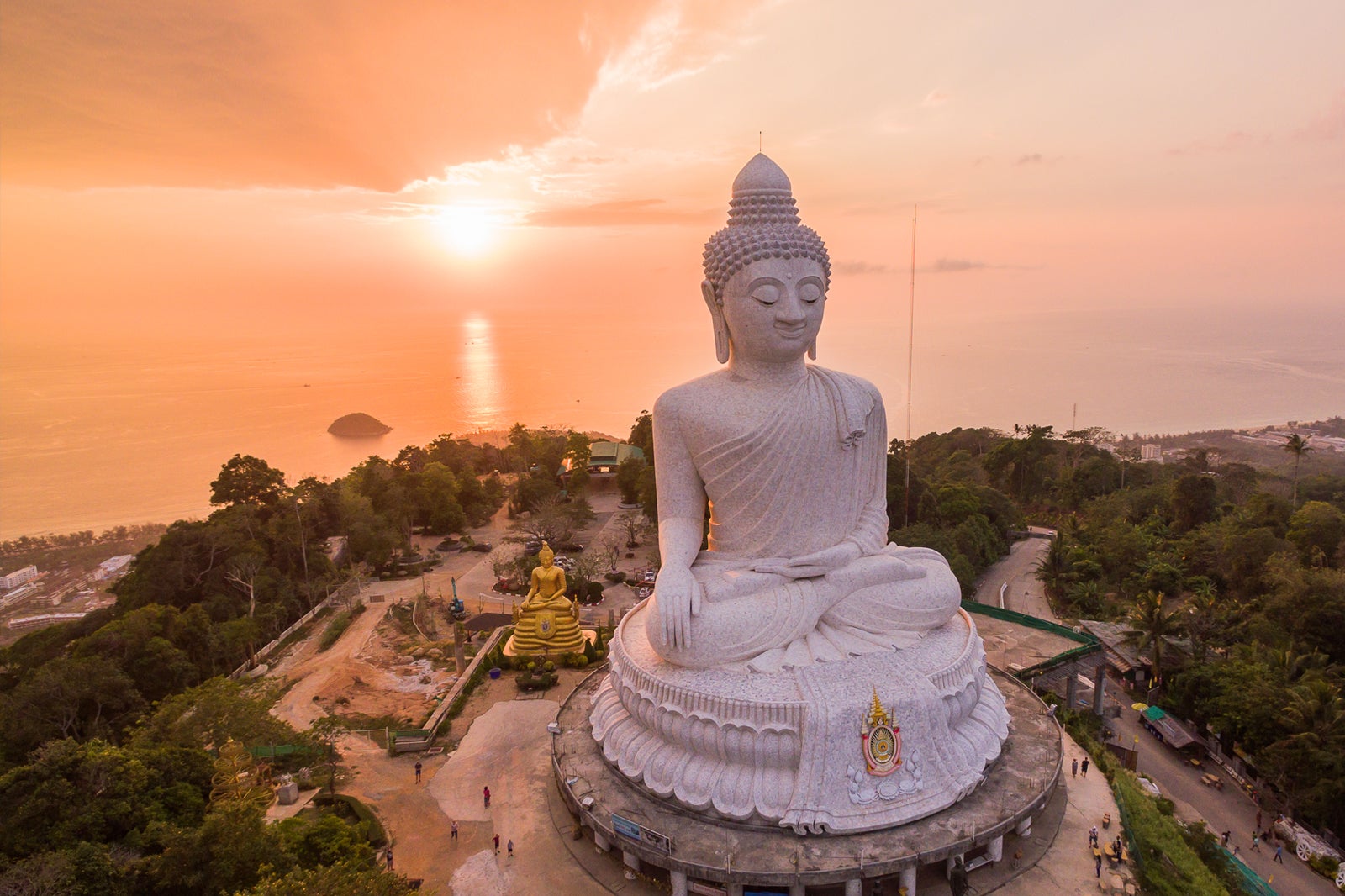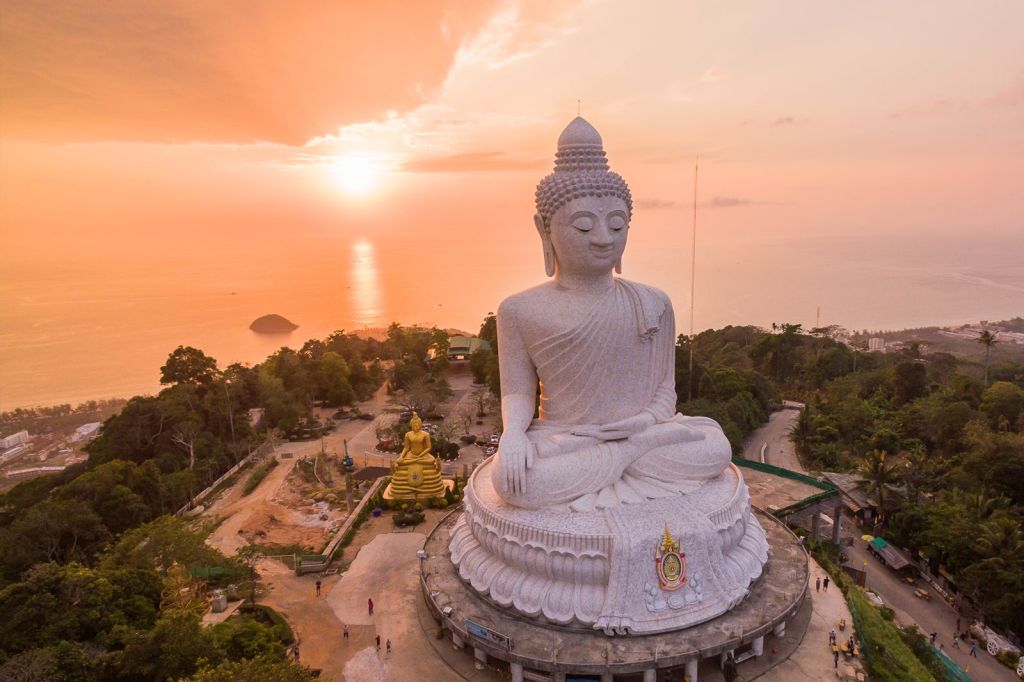 When you're done swimming and building sandcastles, it's time to stroll around Phuket city and visit the Phuket Big Buddha. Make sure you get to the summit, where you can snatch a 360-degree view of the entire city. It sits peacefully right at the top of Nakkerd Hills that's located in between Kata and Chalong.
The monument is 45 metres in height, and you can climb some steep stairs to get to it. However, you'll need to get to the hilltop via a car through a six-kilometre winding road. You are advised to get there early in the morning as the air is still fresh and clear, plus the morning rays won't burn your skin just yet.
9. Pay your respects at Wat Chalong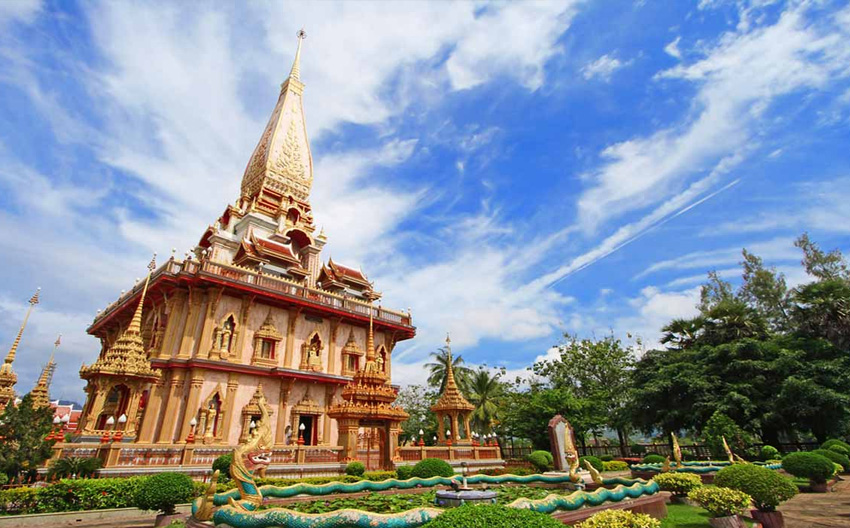 Out of the 29 temples that sit on top of Phuket island, the Wat Chalong is the biggest and is dedicated to two very highly respected monks – Luang Pho Chaem and Luang Pho Chuang.
At the temple, you will be able to see life-sized wax figures of them, among others, for people to pay their respects.
Also at Wat Chalong is the Grand Pagoda, which is believed to have been built to protect Buddha's bones and features. That aside, you will also see statues of Buddha striking different poses.
Note that you must dress appropriately when entering the temple. Women must cover their shoulders and knees, and no shorts for men. You are required to remove your shoes too, but we'd advise you to bring along a shoe bag and carry it with you. We wouldn't want your precious Nikes stolen.
10. Fill up your belly at Banzaan Market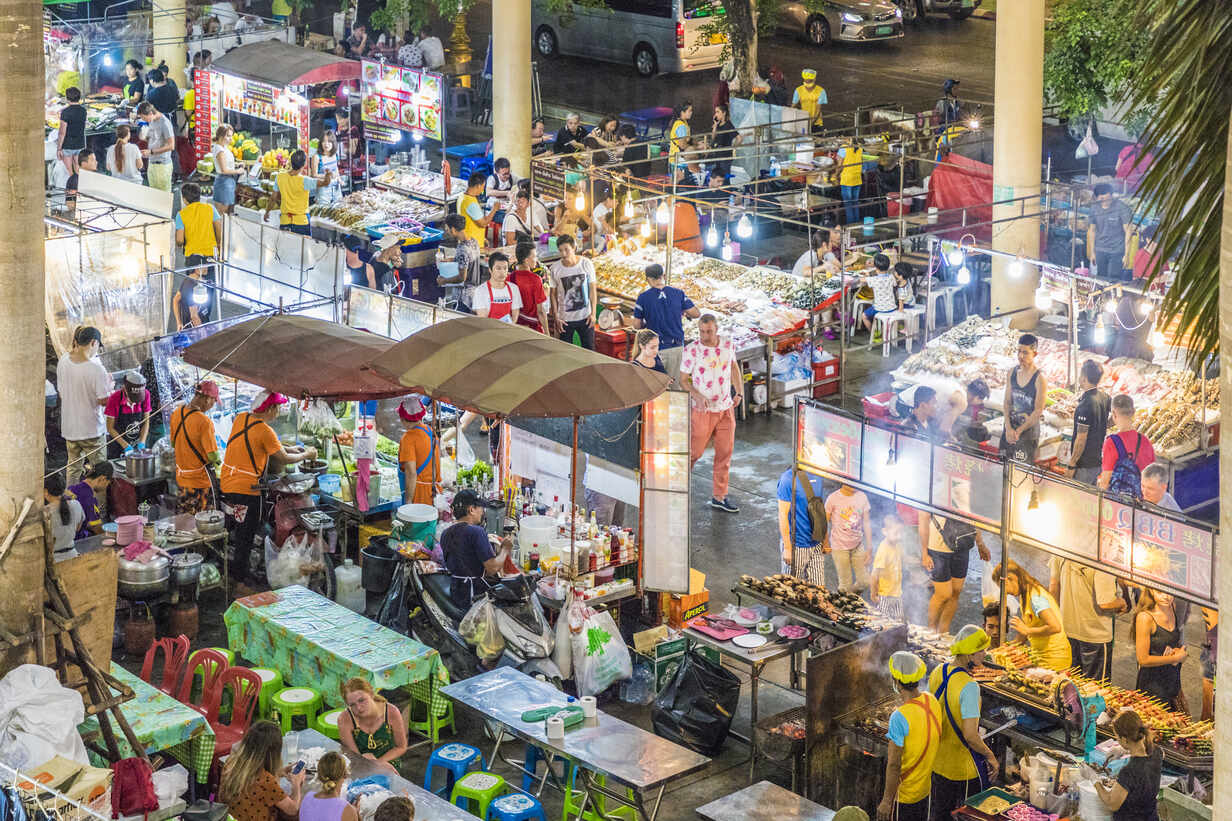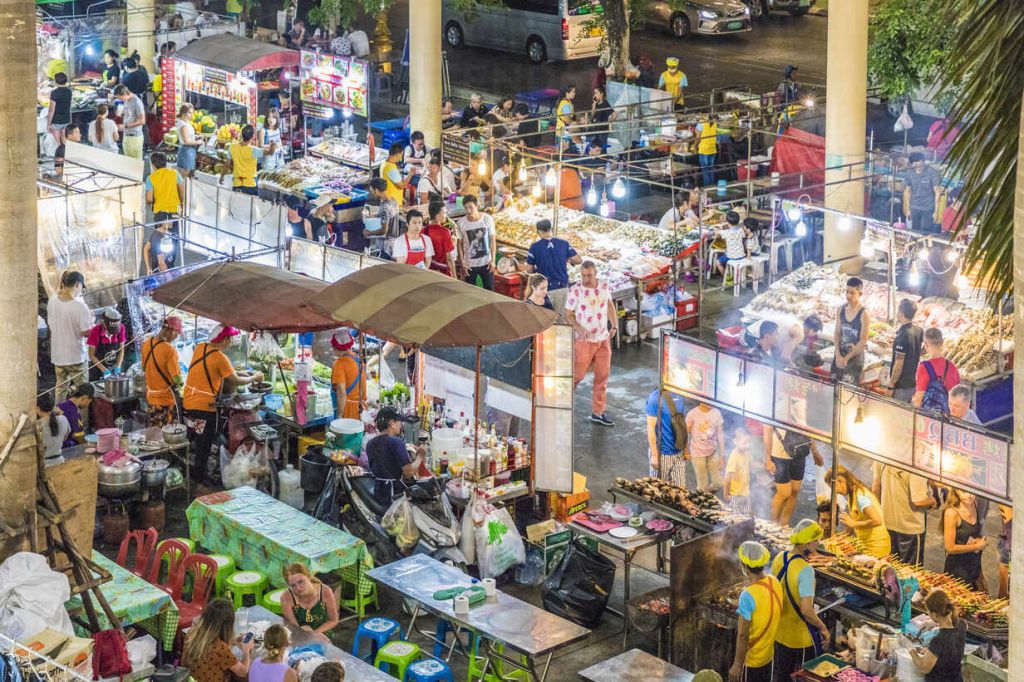 If you're looking for sheltered street food for dinner, then you should definitely head to Banzaan Market in Phuket city. They sell everything from Pad Thai, to grilled fish and Tom Yam noodles.
Situated in Patong, this modern-looking market also sells fresh flowers, vegetables and even fresh seafood that you can get the chef to prepare for you any way you like. Fun fact: the word Banzaan is actually a Hokkien word that also means "fresh market".
Although this island seems small, there are plenty of things to do in Phuket, if you plan your trip properly and organise your itinerary. Alternatively, you can also hire a tour guide, that also include trips to other islands at Phang Nga Bay.
You may also be interested in: