Southeast Asia has been a hit in the tourism industry since the borders opened up. From historical buildings in Cambodia and the adventures in Phuket, Phu Quoc travel spots in Vietnam is fighting for the spotlight too with their beautiful beaches and small towns.
Lined with soft and clean sand that's washed up by crystal clear waters, the beaches in Phu Quoc island are almost undiscovered, hence the reason why you should use this Phu Quoc travel guide and tap into this paradise island that you only see on heavily edited postcards in the 90s.
Pronounced as 'Foo Kwok', this Vietnamese island sits just off the Cambodian coast and was only recently widely recognised as a tourist spot. It spans close to 600 square km and is also the largest island in the country and even in the Gulf of Thailand.
However, as Covid-19 still lingers around, the government has come up with an initiative to recover the country's economy via the Phu Quoc Sandbox – Vietnam's biggest project designed to bring the travel industry to the level it was once at, and at the same time, attract international tourism. Nevertheless, here are some of the best things to do in Phu Quoc.
Welcome to your Phu Quoc travel guide
1. Stay overnight at Hon Xuong island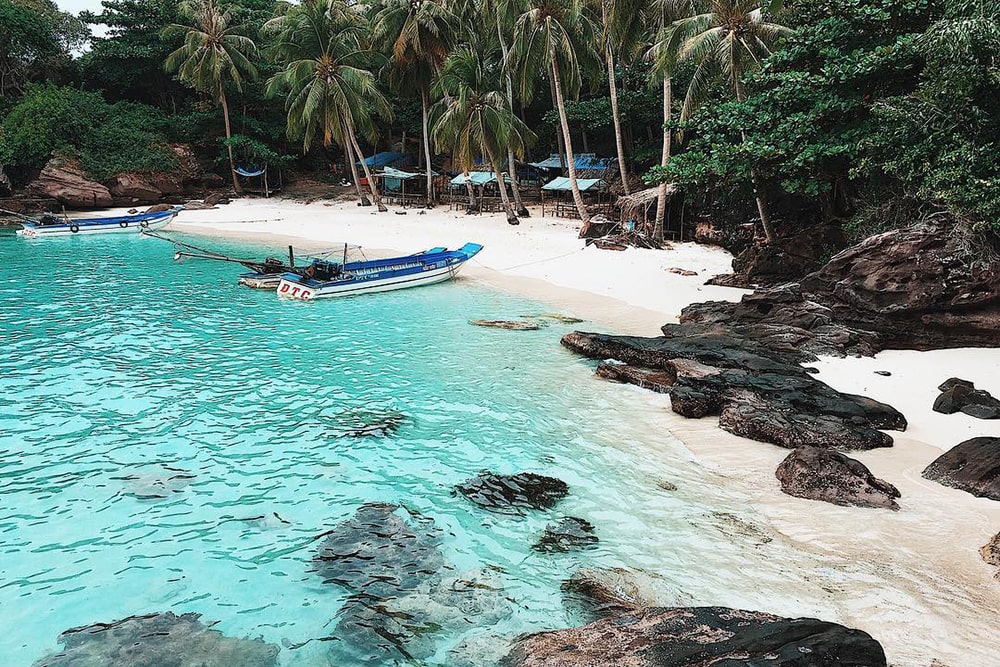 There are a total of 28 islands in the Phu Quoc district. While most of them are uninhabited, they still make great swimming and snorkelling spots, hence why the government are turning some of the islands into private resorts.
Hon Xuong, one of the islands is also referred to as the Robinson Crusoe island – as it is believed that he, a wanderer and sea traveller, had found shelter on this island some hundreds of years ago.
This island can only be reached by boat rides and currently has no accommodation available. However, it's a great day trip spot and if you're feeling a little more adventurous, camp by the beach and enjoy the fresh seawater breeze. Note that camping can only be allowed via tours for safety purposes.
2. Enjoy the longest cable car ride at Hon Thom island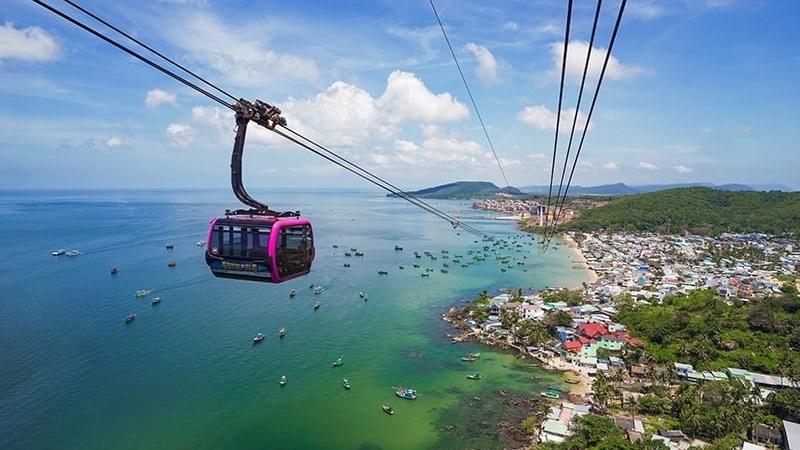 Also known as Pineapple Island in English, Hon Thom is not for your average sandy beach holiday. This second largest island is connected to the main Phu Quoc island via the world's longest over-sea cable car, travelling a complete distance of around 8km in just 8.5 seconds. It can also carry up to 3,500 passengers, inside 70 cabins, in just an hour.
There are rumours that the island will be transformed into a theme park and a marine park, offering various water sports activities like diving, snorkelling, banana boat rides, yacht tours, to name a few.
3. The powdery sand of Khem Beach will blow your mind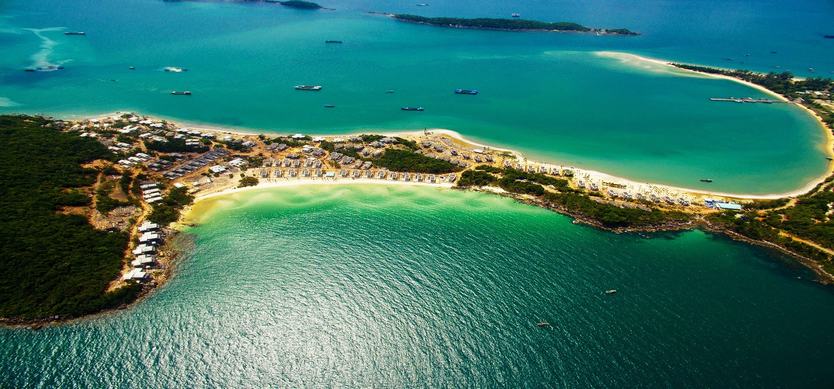 Yes, you heard that right. The sand on Khem Beach is so soft it's like powder washed up by clear waves. Overlooking Emerald Bay, Khem Beach's coastline stretches out to 150km. Although it's very long, the entire coastline is claimed to be unspoilt and unpolluted by neighbouring Asian countries and their seas.
4. Uncover the mystery behind Sao Beach and Rach Vem Beach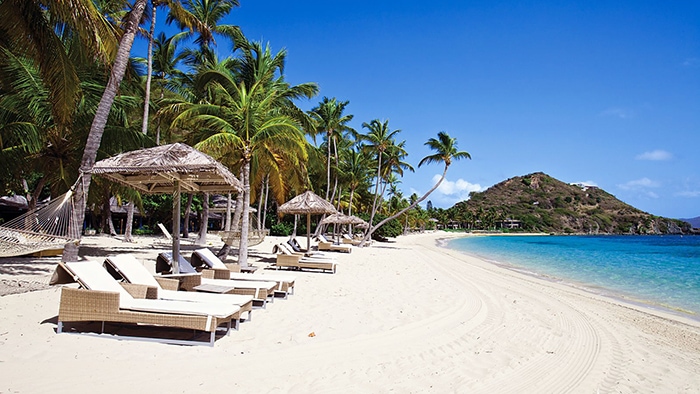 Newly discovered, Sao Beach is dubbed as the crown jewel of Phu Quoc island because of its special snow-white sand. If you're looking for a relaxing time by the beach accompanied by the clear sunset view and calming tunes of the waves, then Sao Beach is where you'll need to be.
On the eastern end lies Rach Vem Beach, which is known as the 'secret beach' as almost no one had seen it until recently. It's also known as the Starfish beach in English because it's highly populated by red starfishes all year round, waiting to make an appearance on your social media pages.
Give Rach Vem Beach a visit while it remains a 'secret beach', for now.
5. Have a quiet night at Vung Bau Beach
Although there are no secrets and mysteries here, Vung Bau Beach has more of a beach resort vibe. It welcomes you back after a tiring day trip to the various beaches and swimming in the sea. It is generally quiet and filled with tourists (because of the resorts) and there are still more developments around the area. Nevertheless, it's a good beach to park yourself at after a long day of touring.
6. Chill and do nothing at Ong Lang Beach
Unlike other beaches, Ong Lang Beach is made up of a series of sandy bays protected by rocky headlands. It has a beautiful view with several resorts on land, designed for those who want to relax and do absolutely nothing.
The super-popular Long Beach is just some walking distance from town. However, do check with your resort if they offer shuttle bus services to Duong Dong, which is about 7km to the south.
7. More quiet night at Cua Can Beach with local villagers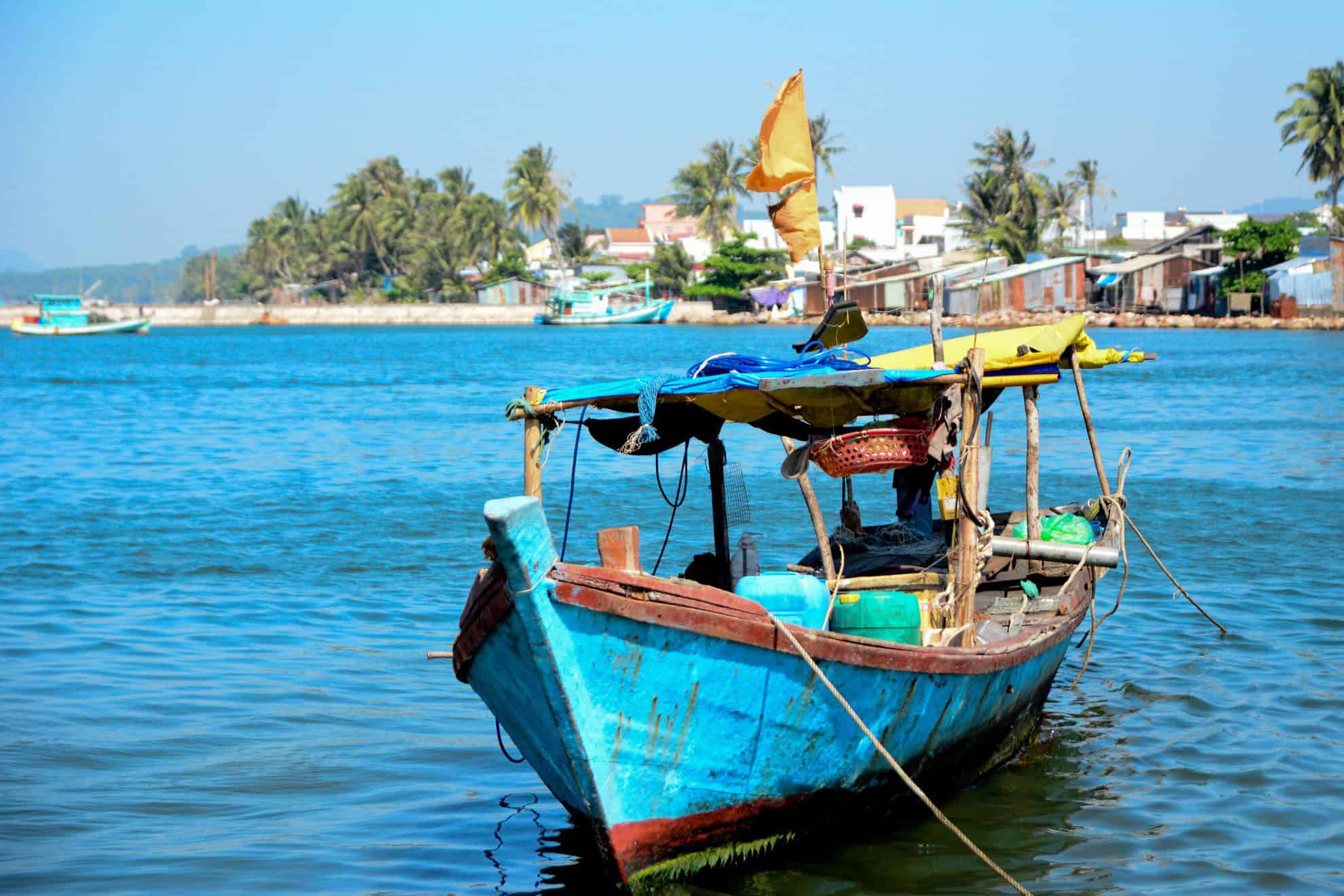 You can also find another quiet spot at Cua Can Beach, but instead of just tourists, you'll get to hang around with the locals.
Located around 11km from Duong Dong, Cua Can Beach can be the spot you come home to after a day of touring Phu Quoc island. However, unlike Vung Bau Beach, Cua Can Beach can get interestingly busy and crowded during the weekends.
You can hire a ride through the villages around Cua Can and soak in the culture, scenery and lifestyle of the locals.
8. The Phu Quoc prison is packed with history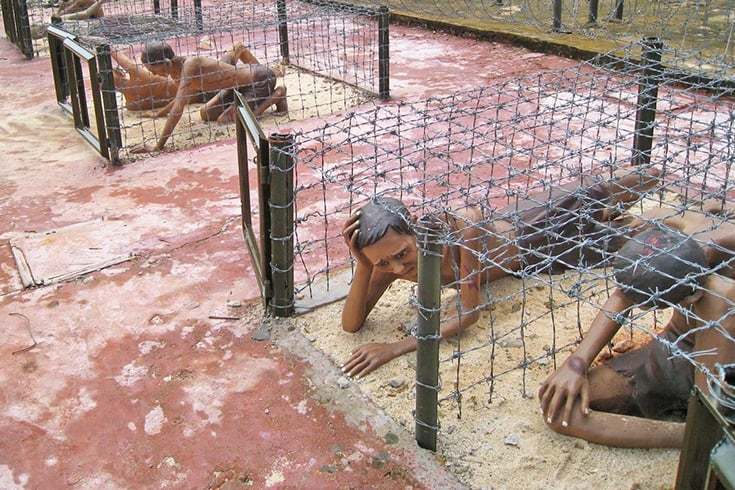 Located in the south of Phu Quoc island, not far from Sao Beach, lies the island's notorious old prison that was used to keep the worst of the worst criminals behind bars. It was built by the French in the late 1940s and is now turned into a museum to tell its gruesome history and mystery.
In the museum, you will see mannequins of Vietnamese soldiers, guards and prisoners in scary re-enactments like being tortured and punished, being tied up and beaten, and being forced to starve on the outdoors in barbed-wire cages like animals.
All narrating are done in English as well so it's definitely tourist-friendly.
9. Soak in the greens at Phu Quoc National Park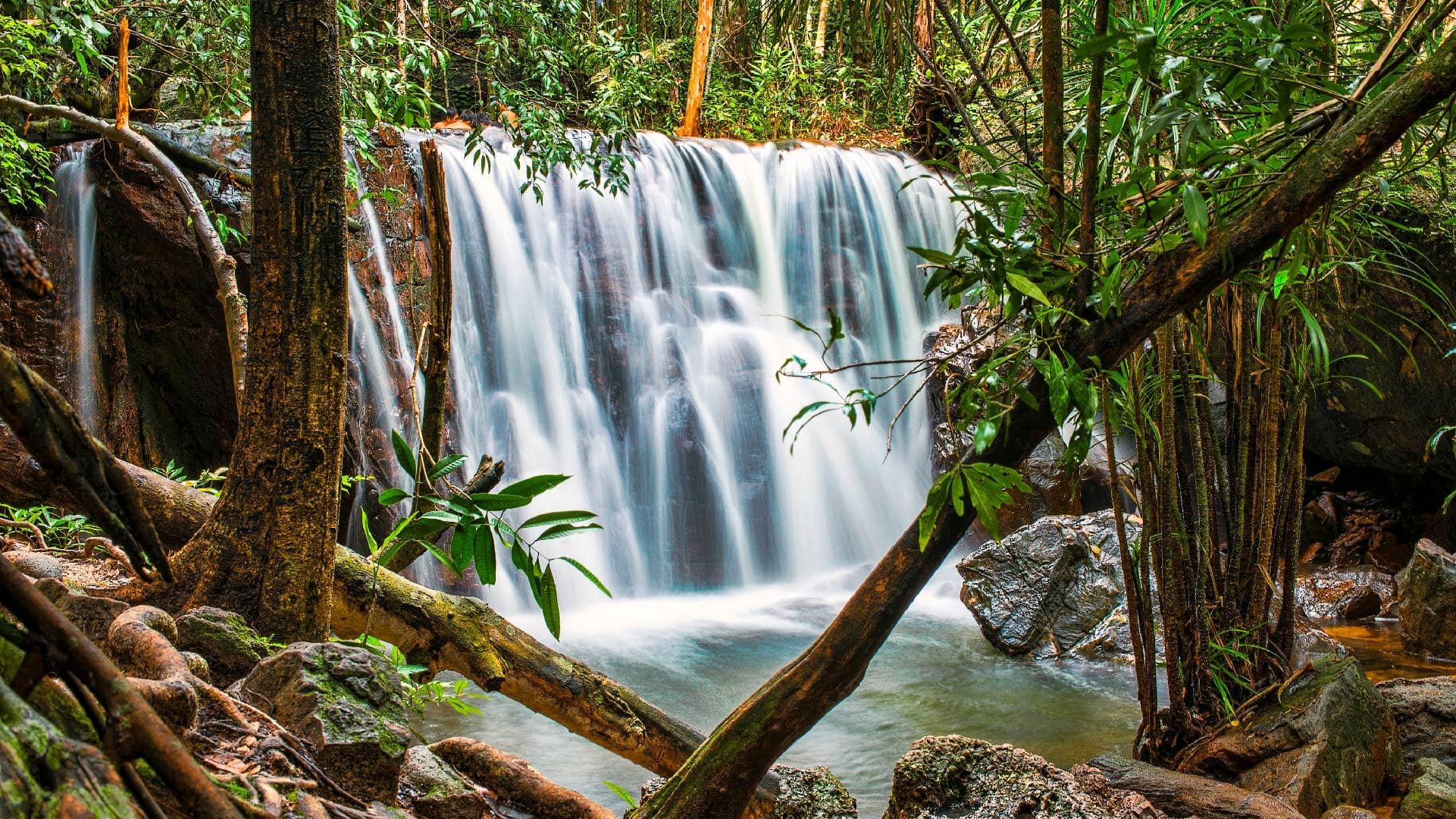 Phu Quoc island might be known for its beaches but 70% of its land is also covered in forest and all kinds of greens. It is also the last large forest in the south district, hence it was declared a Unesco Biosphere Reserve.
The forest stands in the Khu Rung Nguyen Sinh forest reserve in northern Phu Quoc island, so you will need to hire a mountain bike, or a motorbike to navigate the uneven roads. This forest is such a virgin that there are no hiking trains as well, so for the adventurous ones, you are advised to go in groups with proper equipment.
10. Dip in the pools of Suoi Da Ban
This waterfall has plenty of elements to it such as luscious greens, large granite boulders and deep pools where you can take a dip on a hot day. It is said that the best time to visit Suoi Da Ban is between May and September to get the full waterfall experience.
Do note to bring plenty of mosquitoes and other insect repellents, as well as your most attractive swimming gears for the Gram. Suoi Da Ban is located about 15km east of Duong Dong and can be accessed via the hamlet of Ham Ninh.
11. Suoi Tranh, the waterfall you cannot miss
Phu Quoc island generally has very little surface moisture, as compared to Mekong Delta. However, there are several springs from the hills like this four metres-high Suoi Tranh waterfall. The water is crystal clear, fresh and cooling, perfect for a hot day.
On your way there, look out for the unmissable entrance sign and the well-known concrete tree from the Duong Dong–Vong Beach road. When you arrive, look for the ticket counter, which is a 10-minute walk through the forest towards the waterfalls.
12. pay your respects at Dinh Cau Temple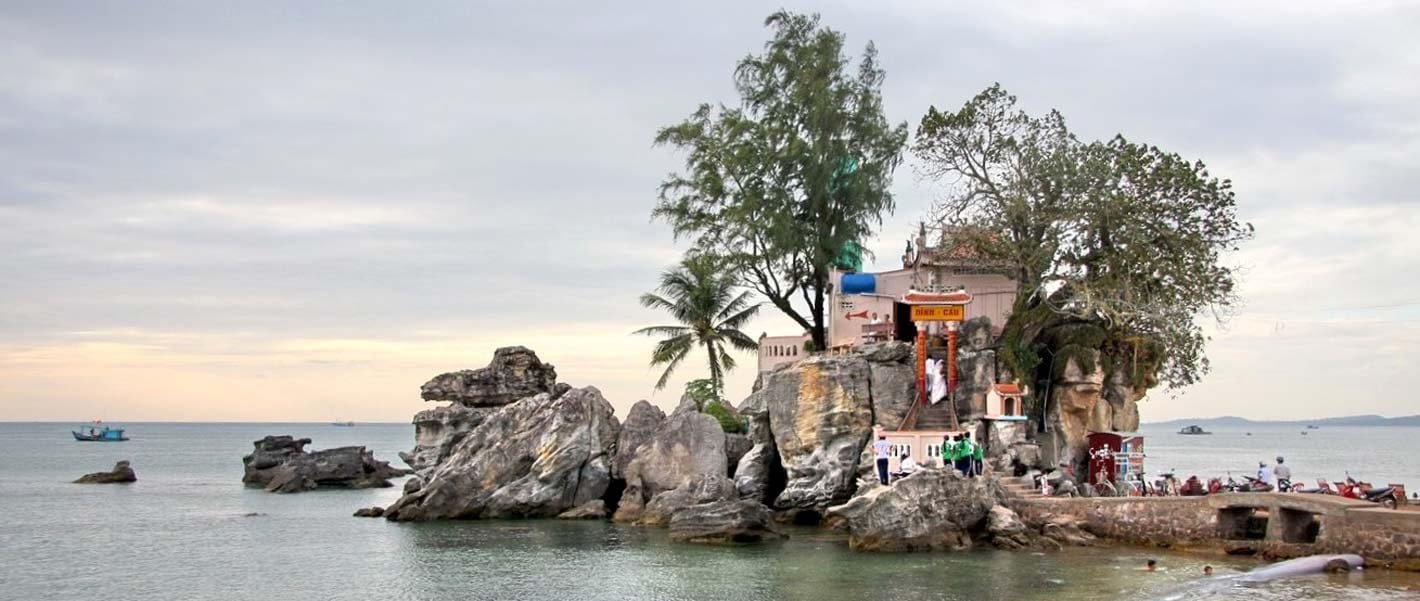 Although Dinh Cau is a Taoist temple, anyone who visits Phu Quoc island should drop by and admire the religion, aesthetics and history.
Built in 1937 to honour Thien Hau – popularly known as Goddess of the Sea – who is believed to have protected sailors and fishermen from harsh storms and wicked winds.
Dinh Cau Temple is also dubbed as a castle or rock temple, as it clings onto the rocky outcrop, giving visitors a good view of the harbour entrance. Offerings aside, this temple is also perfect for sunset sightings.
13. Experience sunrise, sunset and full-moon sightings at Ho Quoc Pagoda
The pagoda at Ho Quoc Buddhist temple possessed one of the best views anyone could ask for. The skies are generally clear towards the evening, accompanied by the beautiful sunset and calming sounds of the waves.
You are required to climb the stairs of the pagoda, which is located on a coastal road, 10km north of Sao Beach.
Also, the water off Bai Dam Beach works to frame the temple-to-gate eaves, with green hills lying calmly behind.
Ho Quoc is fairly new, as it was only built in 2012 featuring a Quan Am statue and a giant bell. If you wish to witness a sunrise or even a full-moon night, head over to this pagoda.
14. Learn a thing or two at Nuoc Mam Hung Thanh fish sauce factory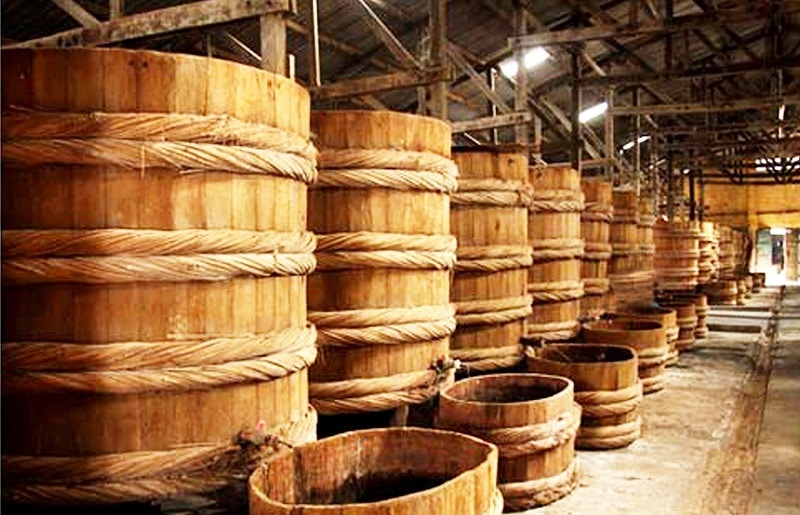 Nuoc Mam Hung Thanh, Phu Quoc's largest fish sauce distillery is not to be missed and it's just a short walk from the Duong Dong market. Look out for the iconic giant wooden vats and of course, the strong aroma of the nuoc mam essence that fills up the area.
You are advised to hire a local tour guide to walk you through the entire factory and learn how they make their premium fish sauce. These sauces are mostly exported to the mainland and neighbouring countries as well as Japan, Europe and North America.
For such a small island that was once unknown, you can find a wide array of the best things to do in Phu Quoc to keep you piqued. Not to mention a lot more hidden spots that are yet to be discovered.
You might also like these articles: