The world is slowly opening up as the Covid-19 lockdown restrictions ease. We bet that your Asia travel bucket list is getting longer too, and you're also looking forward to travelling miles and miles away.
But instead of the western and European countries, or the land down under, why not start somewhere closer to home like our neighbouring Southeast Asian countries, which are filled with hidden spots that you probably don't even know existed?
Assuming you've already gotten your digital vaccine certificate – a 'passport' to prove that you've been immunised against Covid-19 – you can now travel freely without the need to quarantine for weeks.
However, do note that most countries are still opening up their borders to Malaysians, but planning your Asia trip ahead of time doesn't hurt either.
As flight, hotel deals and Asia tour packages are also pouring in, you might be wondering where to start your Asia holiday destinations. Relax, and let us do all the planning and organising for you especially to lesser-known places in Southeast Asia that might gain you some extra followers on social media.
#1. Khao Yai, Thailand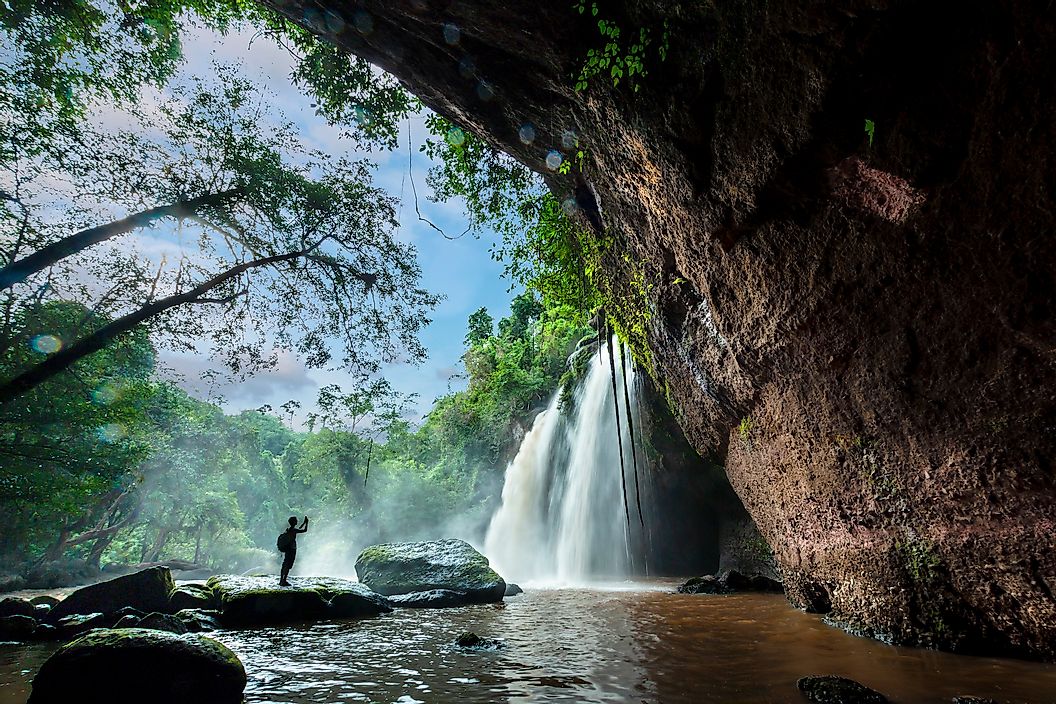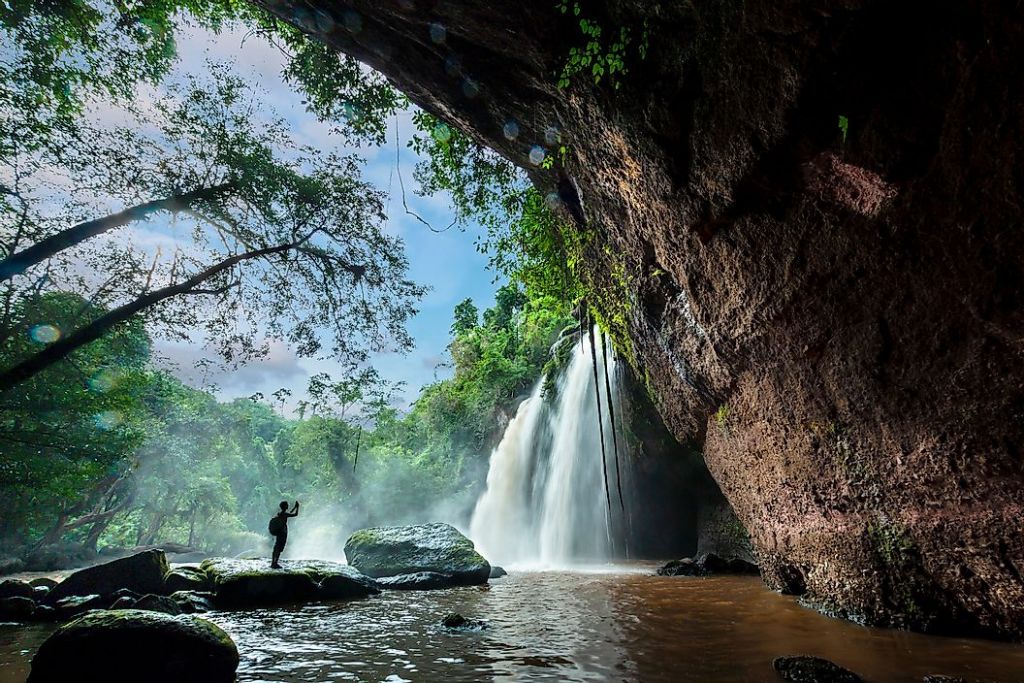 You've probably visited our neighbour's popular tourist destinations like Phuket, Koh Samui, Krabi and Bangkok countless times, but Thailand is more than that. There are plenty of other hidden gems, such as Khao Yai National Park.
First, you'll need to make your way to Pak Chong town, and catch a bus to the park with a fare of up to 200 baht. Alternatively, you can hire a tour guide or any road transport to get to your destination.
If you are not familiar with the area, you should go for available Asia tour packages to gain a fuller experience. The guides will probably have better knowledge of the area, the city and even other neighbouring countries if you're planning on travelling out of Thailand.
It's perfect if you're looking to get away from the hustle and bustle of city life and spend some time with nature. You can opt to camp in the jungle for the night and be surrounded by local flora and fauna like Asian elephants, gibbons, pythons and bears. Fret not, you will be safe as there will be rangers guarding the area.
If you're not a fan of sleeping with nature, you can head over to nearby hotels in the area. The national park opens from 6am to 6pm daily, with an entrance fee of up to 400 baht.
#2: Koh Tao, Thailand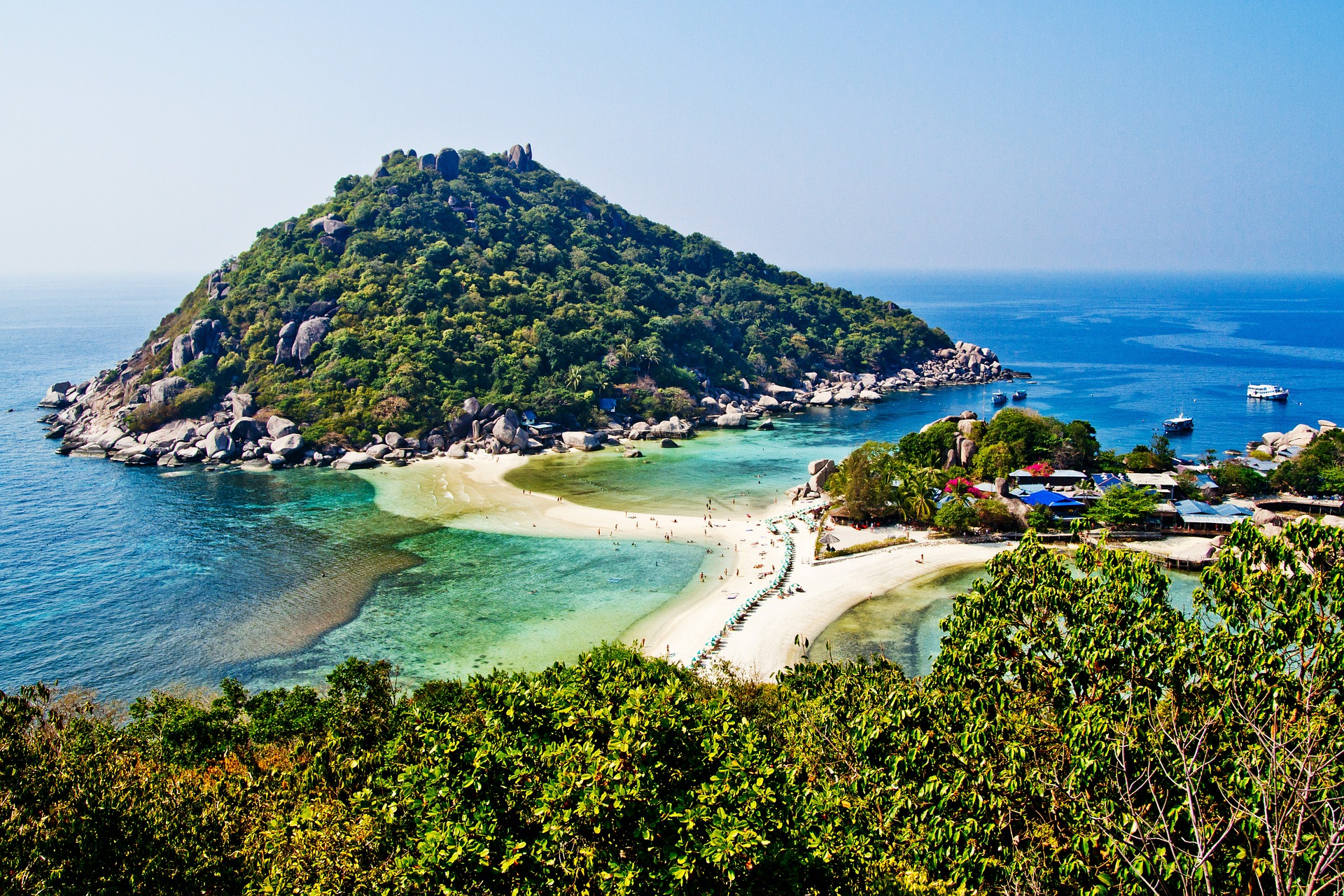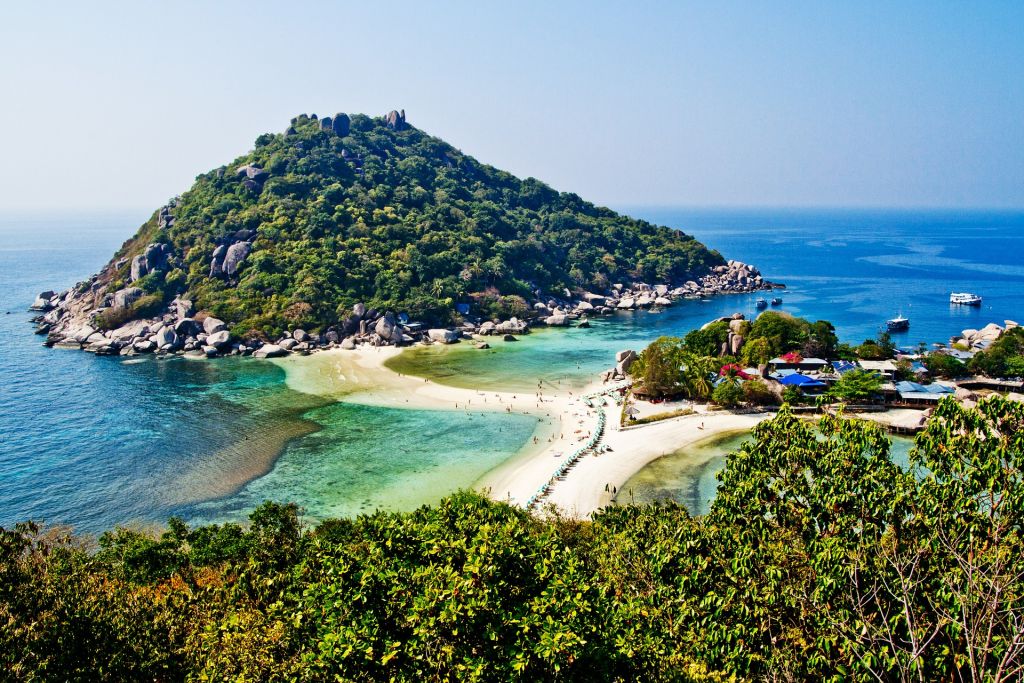 Get away from your busy life and soak in the beautiful waters at the Gulf of Thailand, specifically, Koh Tao. Take a stroll on the white-sand beaches, and soak in the crystal-clear waters, letting the light sea breeze brush through your skin and hair.
First discovered in the early 80s, Koh Tao is also home to plenty of sea turtles, marine creatures, and coral reefs, so be sure to bring your underwater photography equipment along.
The island has a wide selection of accommodation as well, ranging from budget guesthouses, beach bungalows to multiple-star luxury resorts. That's not all; immerse yourself in the lively nightlife and amazing dining experience in the area after your day at the beach.
#3: Taunggyi, Myanmar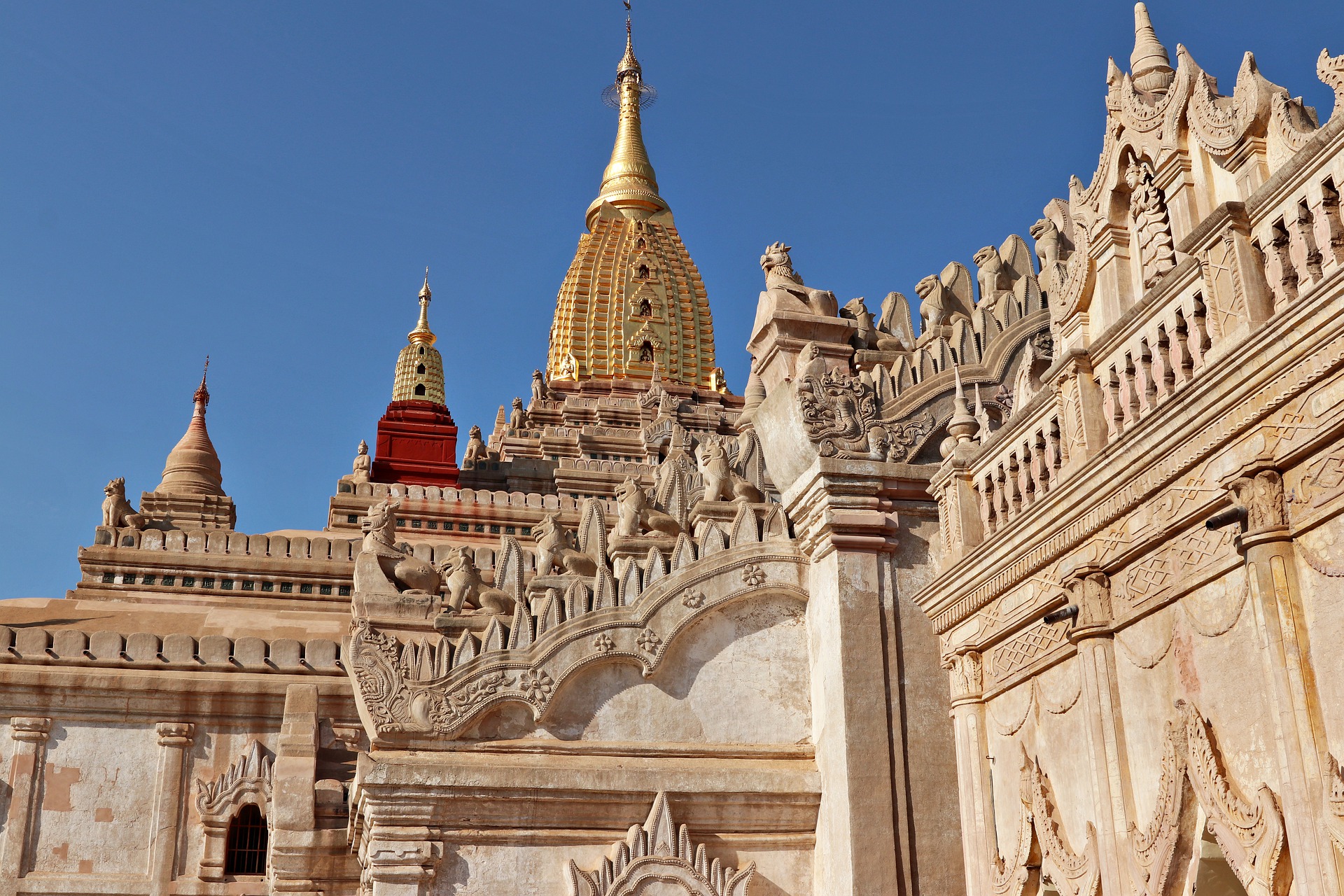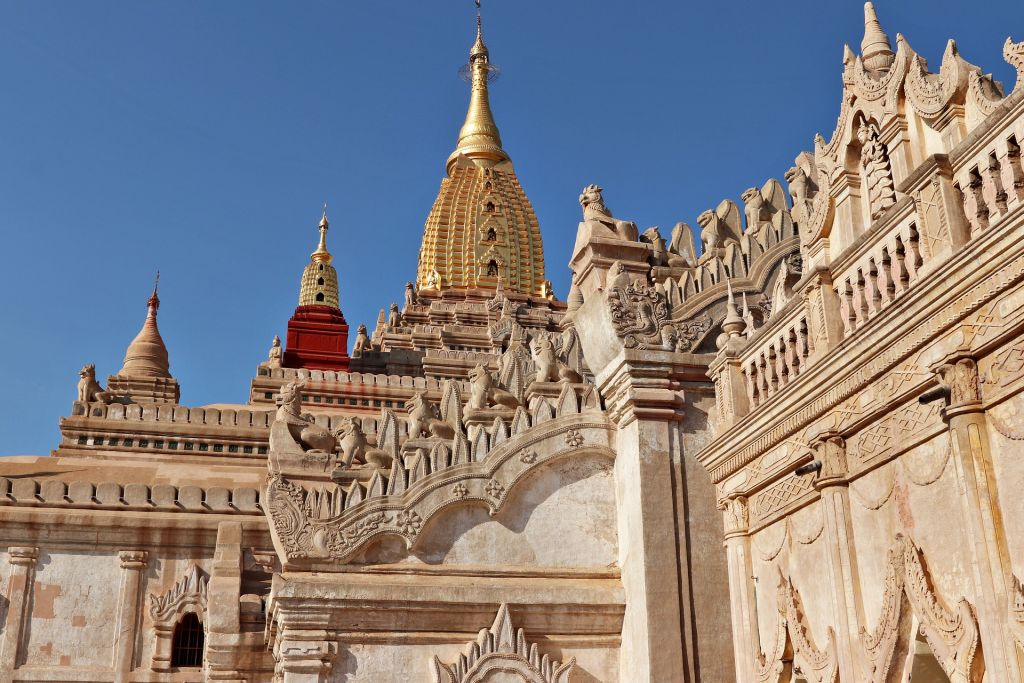 The Shwe Phone Pwint Pagoda, Sulamuni Pagoda and the Ananda Temple are the few must-visit spots in Taunggyi – located in Kalaw – if you are looking to learn more about the country's religion and history in your Asia travel.
Right on top of the temple, you'll get a panoramic view of the entire city accompanied by the cool breeze that will take your breath away, aside from prettifying your Pinterest feed.
That aside, you should not miss the Bagan and Myoma market which is located below the Ananda Temple. There, you can also find authentic traditional Shan organic food sold by the locals.
Besides, the AyeThaYa vineyard can be the highlight for wine lovers. You can witness the winemaking process, have a wine tasting session and get your favourite notes to go.
#4: Mahar Sadan Cave, Myanmar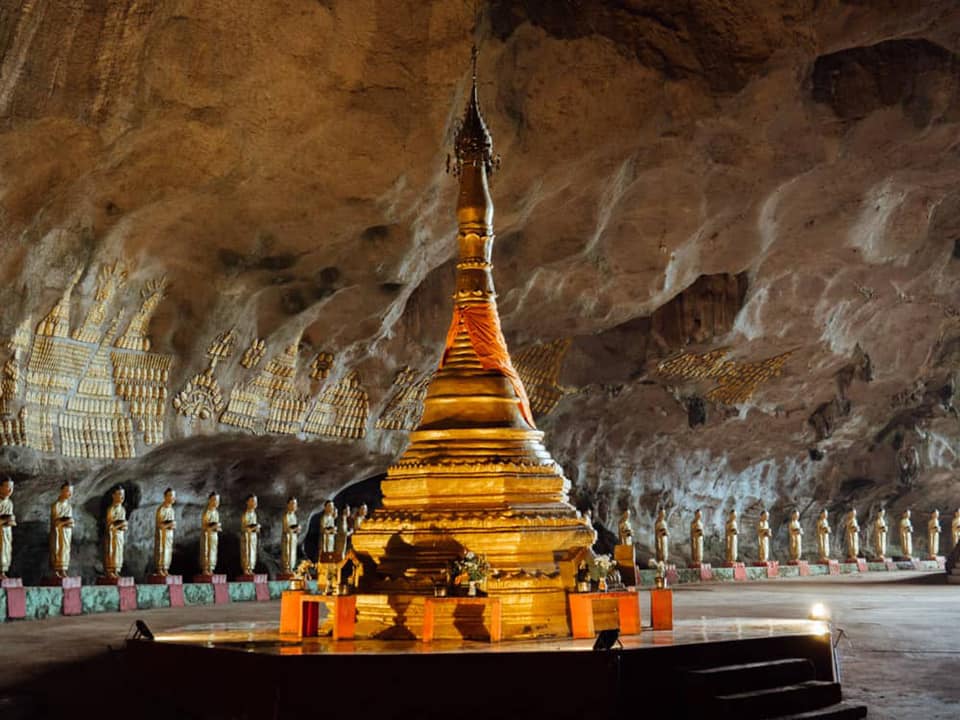 Another place to visit on your Asia trip is Myanmar, you've got to make time to visit this incredible cave located in Hpa An. It stretches to more than 500 metres from start to end with about 30 metres in height. If you're into nature, then remember to look up and witness the tens of thousands of bats hanging above you.
Bats aside, there are numerous monuments right at the entrance – the golden stupa, reclined Buddha (or the sleeping Buddha), gold monk statues and interesting wall carvings. Try hiring a local tour guide to get better insights of the cave and the writings on the wall.
It will take approximately 15 minutes to stroll through the cave, from start to finish. At the end, you'll see the (not so) secret lake with fishing boats and vendors selling refreshments and of course, the spectacular view that will do justice to your social media feed.
#5: Cau Vang Bridge, Vietnam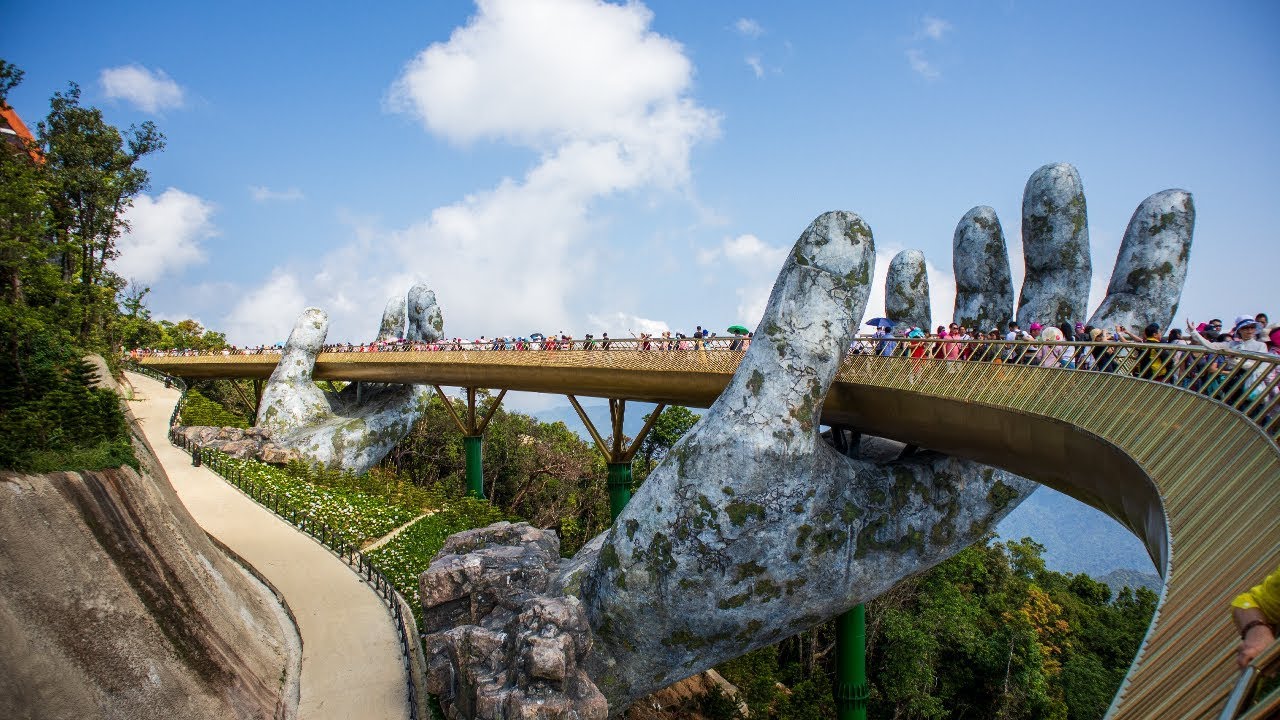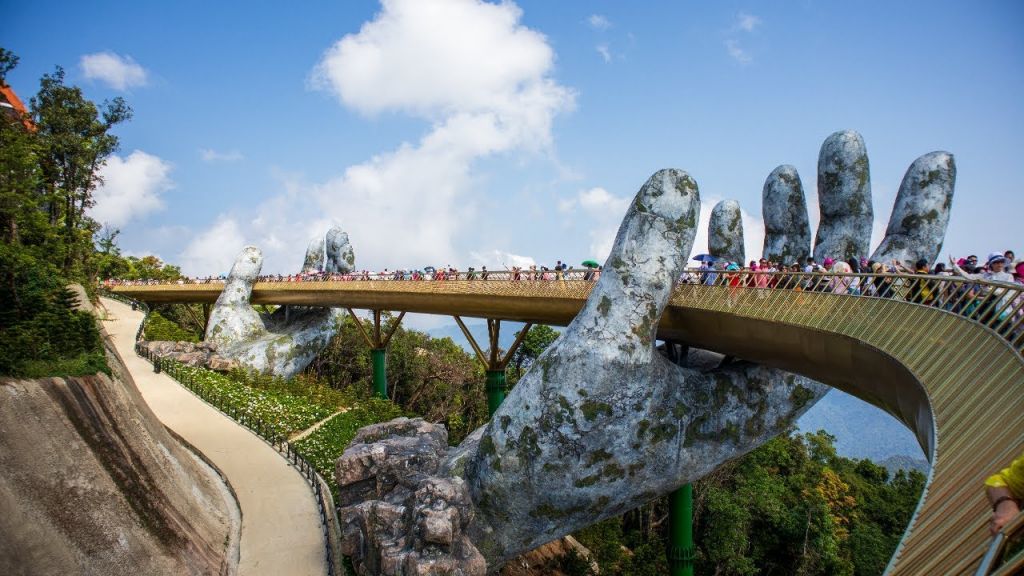 More popularly known as Vietnam's Golden Bridge, the main attraction goes to the two giant stone hands that are holding up the bridge about 4,600 feet above sea level. It was built with the idea that people can 'walk on air', through the hands of God.
Fun fact: both hands are made with a mixture of fibreglass and wire mesh that's supported by steel, so you'll definitely be in good hands (pun intended).
From the bridge, you'll overlook the Ba Na Hills, where you can clear your lungs with fresh air and soak in Vietnam's greenery – perfect for those who want some time off from the busy city life.
#6: Cu Chi Tunnels, Vietnam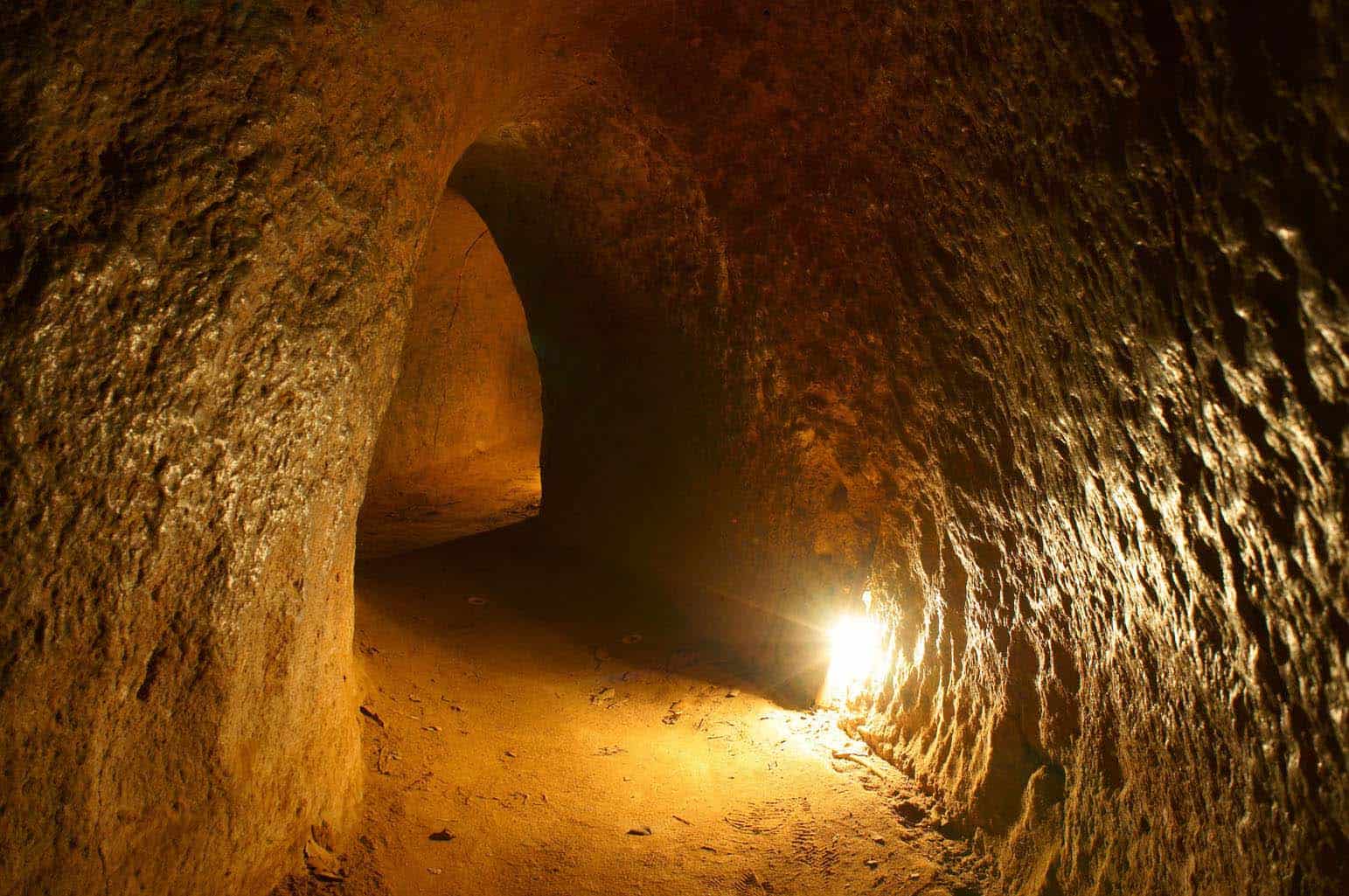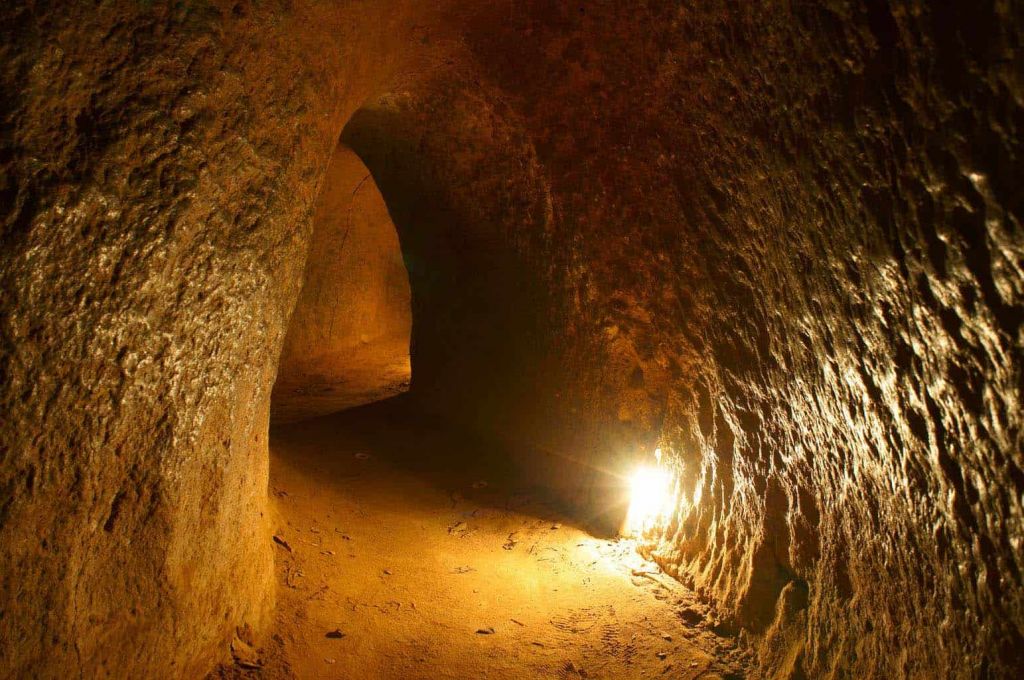 If you are the adventurous type who likes nature, history and drama, then you might want to explore something a little different. Built during the Vietnam War, the Cu Chi Tunnels expands to tens of thousands of miles below several Vietnamese districts.
Back in the day, soldiers used these tunnels to transport food and supplies, for communication as well as plan attacks without getting caught.
As tourists, you can now crawl your way through these tunnels and understand their history; check out the traps and command centres as well as the soldiers' living quarters deep inside the tunnels.
Interestingly, you can also have meals inside the tunnel, mainly to experience how it was like for those soldiers to live and eat in tight spaces.
#7: Wat Phu Champasak, Laos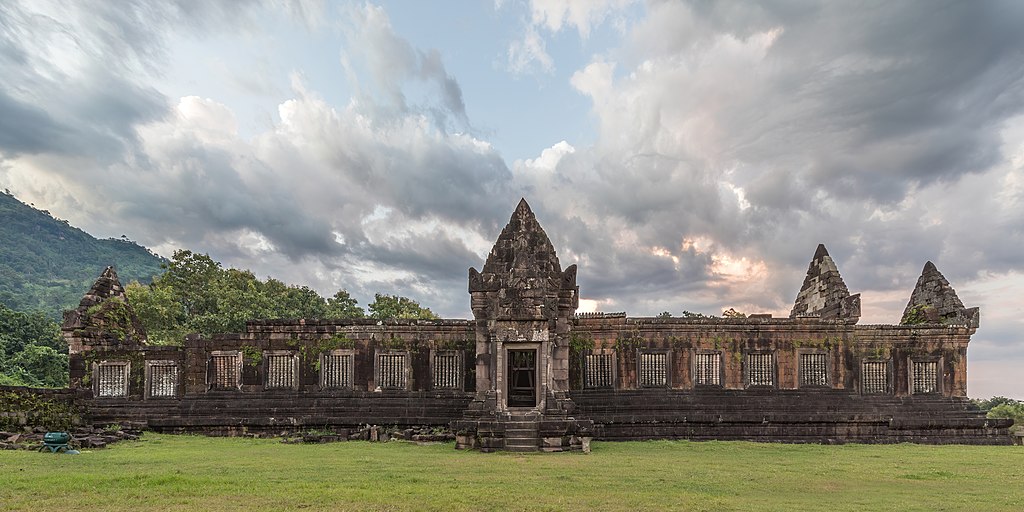 If you're a fan of Cambodia's Angkor Wat, then you'll find the Wat Phu Champasak of Laos interesting. Some of the ruins are more than 1000 years old – dating back to the 11th century – but still sitting peacefully, ready to be photographed and waiting for its golden moment on Instagram.
The entire site is separated into six different terraces on three levels. If you are the adventurous kind, then the Wat Phu Champasak should definitely be on your bucket list.
Last but not least, you'll also see a frangipani-bordered stairway that leads to the main shrine at the top – that is definitely one of the highlights you should not miss.
#8: Kuang Si Falls, Laos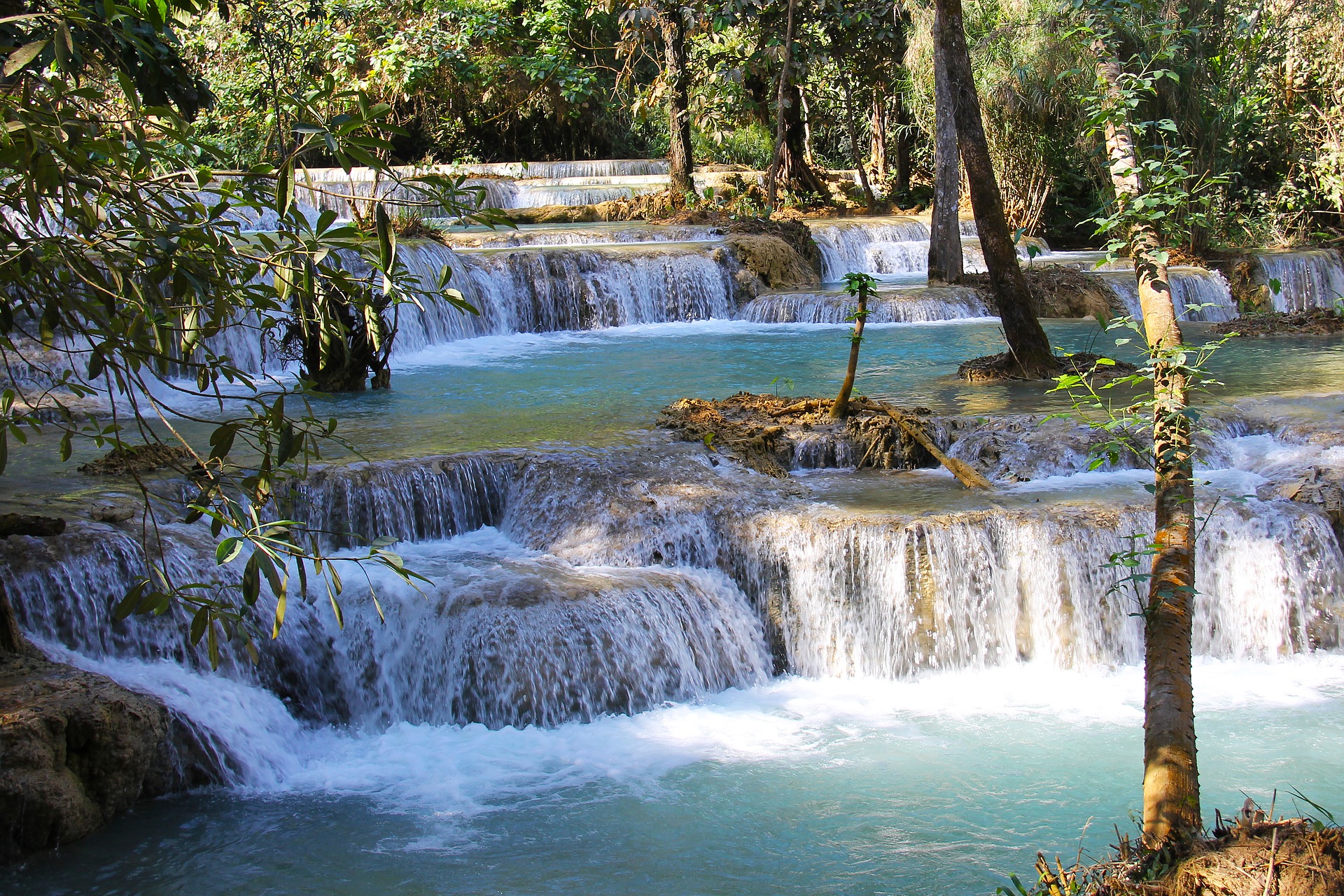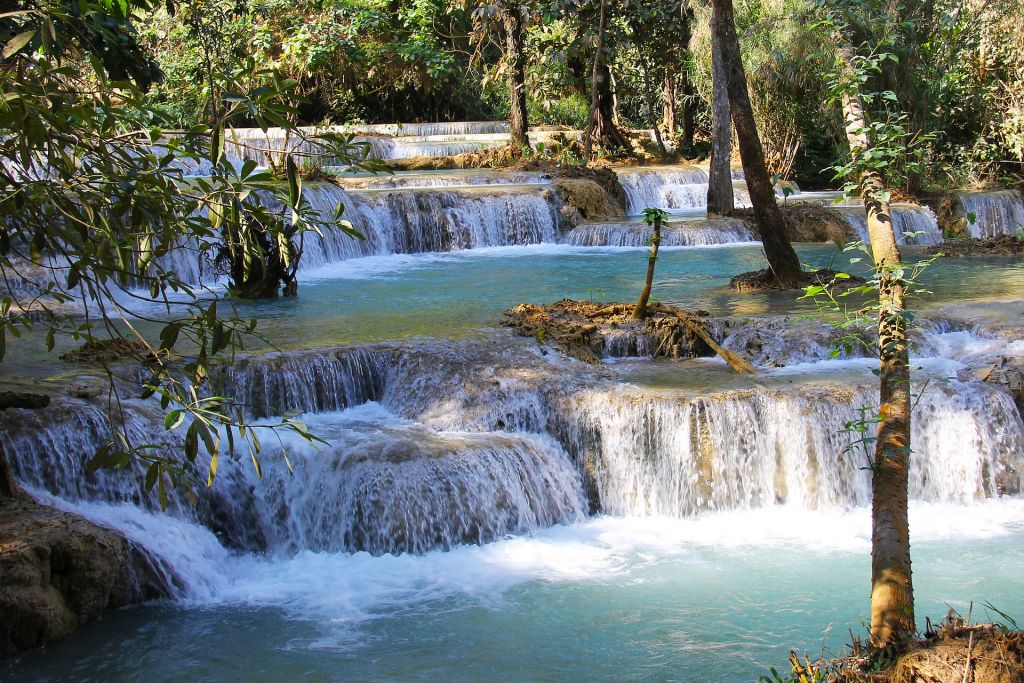 Not known to many, the Kuang Si Falls in Northern Laos is one of the best spots to relax and catch a breather. The crystal clear, turquoise water that flows from the jungle above makes it the perfect place for a honeymoon for newlyweds.
So if you're planning a trip to Laos, then you'll have to spend some time visiting the Kuang Si Falls. Be sure to bring along your swimming gear and a change of clothes, as you will want to soak in the cooling waters.
#9: Kratie, Cambodia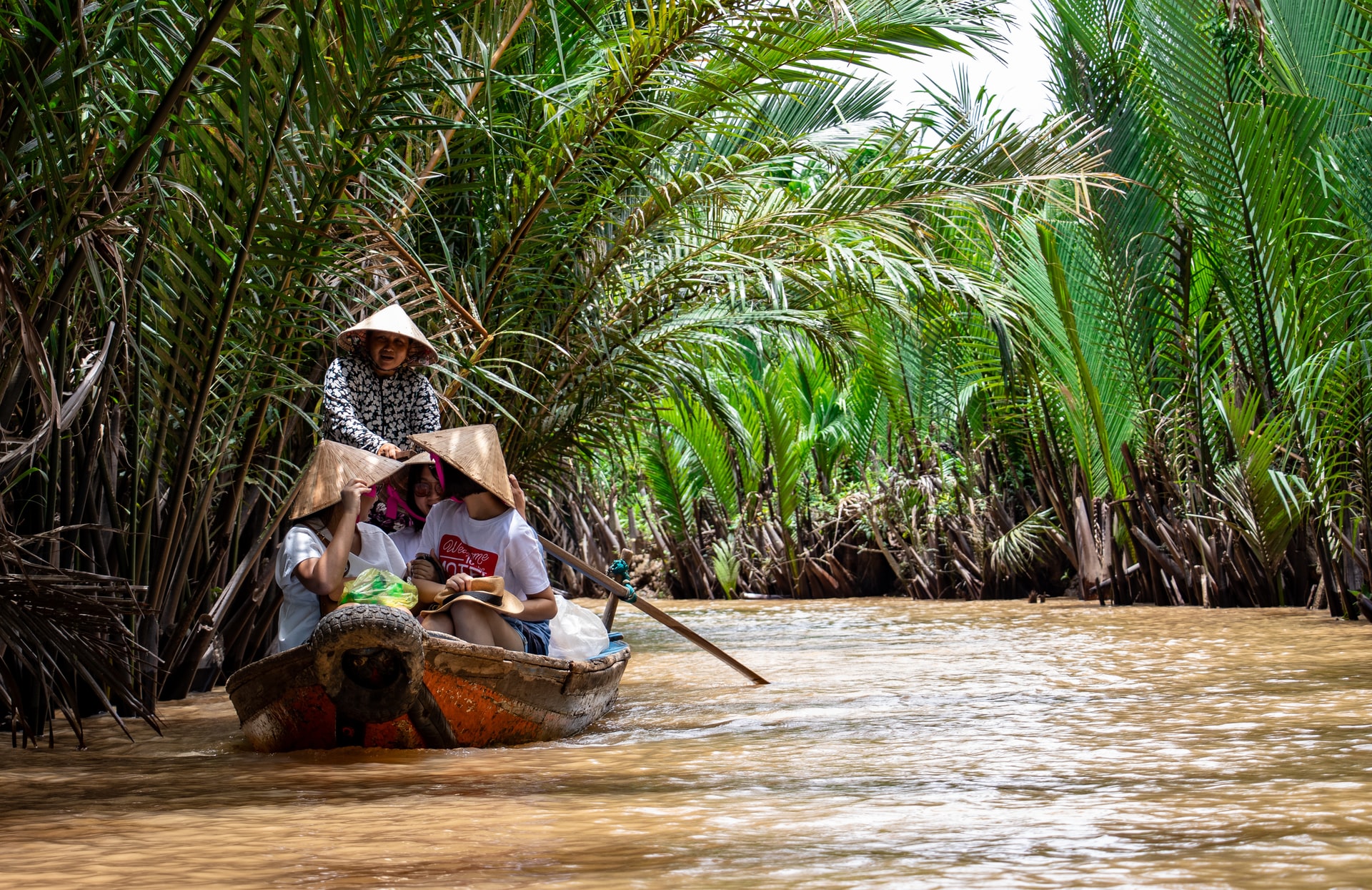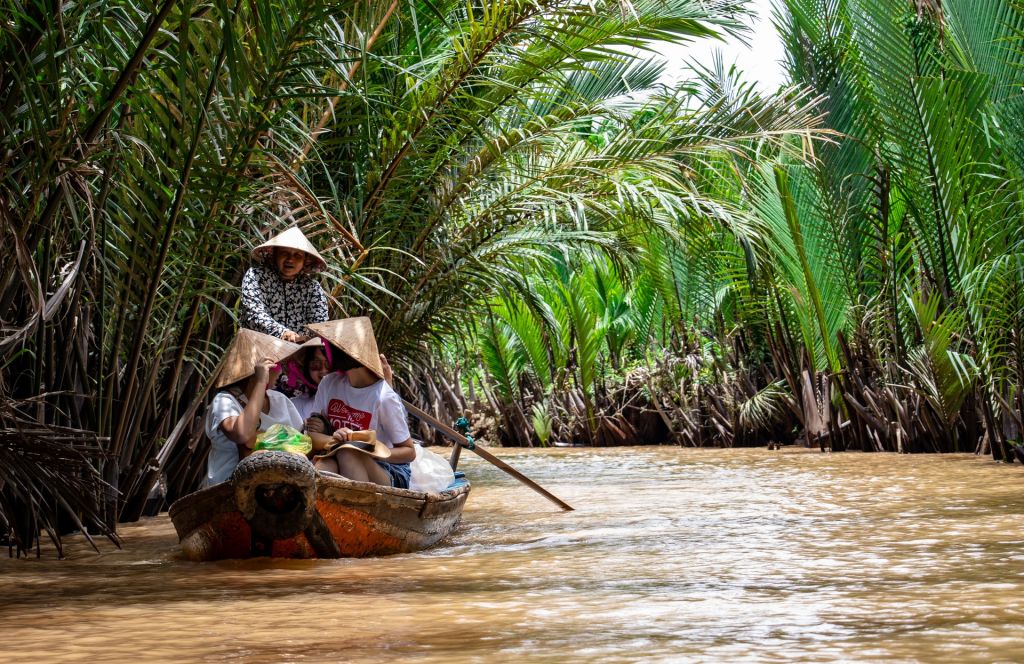 Also known as Krâchéh, Kratie is located on the eastern bank of the well-known Mekong River. It's the perfect destination to visit if you are looking for a quiet place for a romantic getaway.
Around the area, you can also spot the Wat Sray Sahn-tah-rah-boh, Wat Vihear Kuk, Cham Pey Waterfall and Sambor Town.
Spend some time – day and night – exploring this beautiful, peaceful town. Plus, Kratie is great for those on solo travel too.
#10: Banteay Srei, Cambodia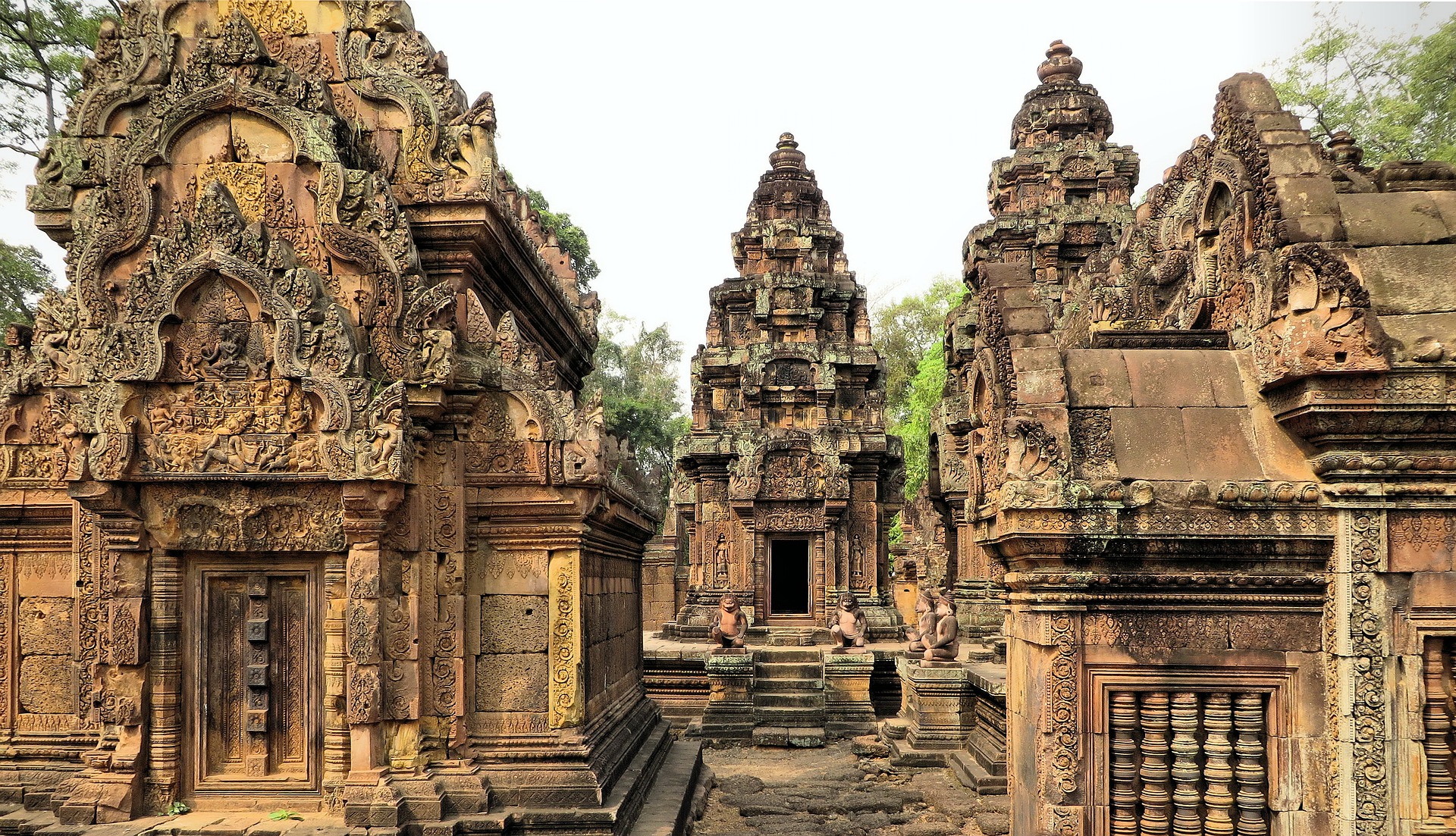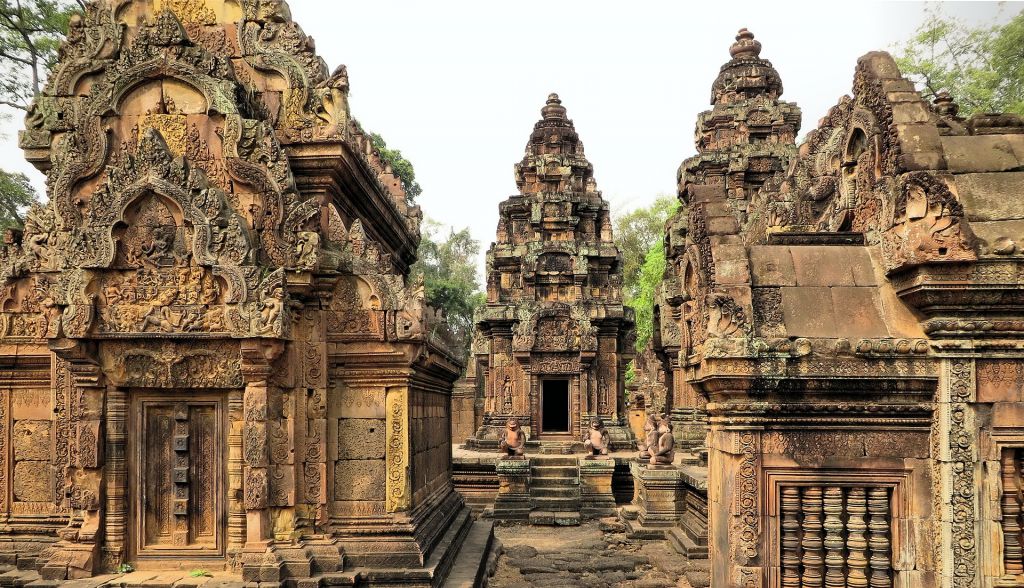 Also means "Citadel of the Women", Banteay Srei is believed to be built by a woman as the carvings are allegedly too fine to be done by men.
Banteay Srei is also dubbed as the jewel crown of Angkorian art as it is finely carved from pinkish stones and believed to have been built back in 967 CE.
There is also the Angkor art gallery, Shiva Hindu Temple and plenty of three-dimensional carvings that the Indiana Jones in you would appreciate.
Check out other Holiday Tours & Travel articles for travel-hungry adventurers:
want a fuss-free way for an amazing asia travel experience?