Dubai City has become the convergence point between people and business from the east and west and as such, it has become a melting pot of cultures with unique experiences to cater to every kind of traveller. It's fitting then, that the World Expo or Dubai Expo 2020 is being held in the city of Dubai.
World Expos are one of the oldest and largest international events dating back to 1851 and this year, Dubai Expo 2020 will be held in Dubai City from 1 Oct 2021 to 31 March 2022. Find out why you should put Dubai Expo 2020 on your travel bucket list and read our 6 other reasons why Malaysians travelling to UAE should consider a trip to Dubai UAE.
192 countries at Dubai Expo 2020 And The 6 Top Things To Do In Dubai

Yes, we're not kidding. 192 countries have constructed individual pavilions that showcase each nation's culture and what makes their country unique. Through Dubai Expo 2020, Malaysians travelling to the UAE can visit 192 countries!
TRAVEL REQUIREMENTS FOR DUBAI
As of the time of writing, for Malaysians travelling to the UAE, you are not required to quarantine if you are fully vaccinated. The only requirement for entry is that you must hold a negative COVID-19 RT-PCR test certificate for a test taken no more than 72 hours before departure. There are no restrictions for unvaccinated children.
What Can You Expect To See At Dubai Expo 2020?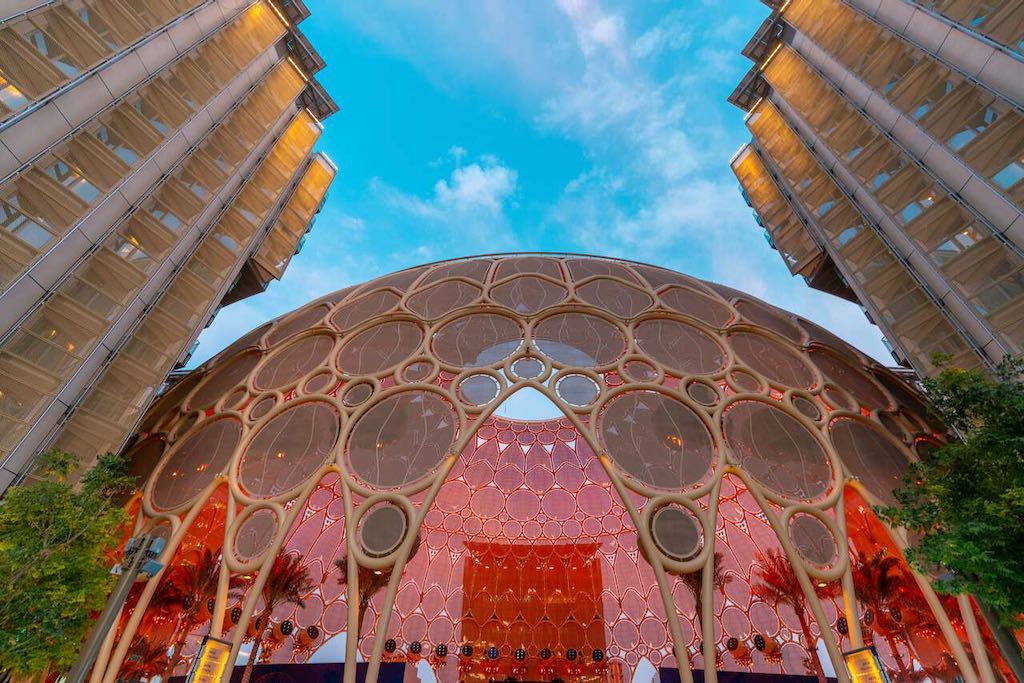 The 192 countries represented at Dubai Expo 2020 are divided into three districts, the Sustainability District, Mobility District, and Opportunity District. Walk under a Brazilian waterfall at the Sustainability District, or navigate the Mobility District that boasts a 330-meter track that showcases innovative mobility devices of the future, Dubai Expo 2020 has architectural marvels that will wow any visitor.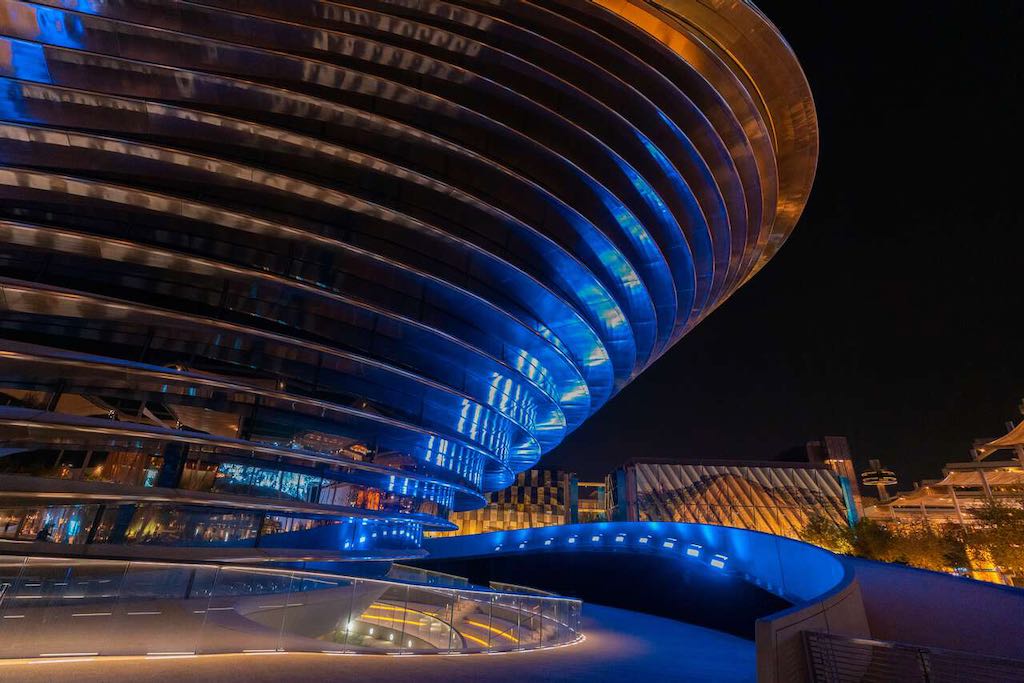 From sports to e-sports, entertainment to business and entrepreneurship, there's something for everyone to experience at the Dubai Expo 2020. There's also plenty of food to chomp on at the expo, 200 food outlets in fact. Since a culinary journey is just as important to us Malaysians, here's a guide of all the vendors.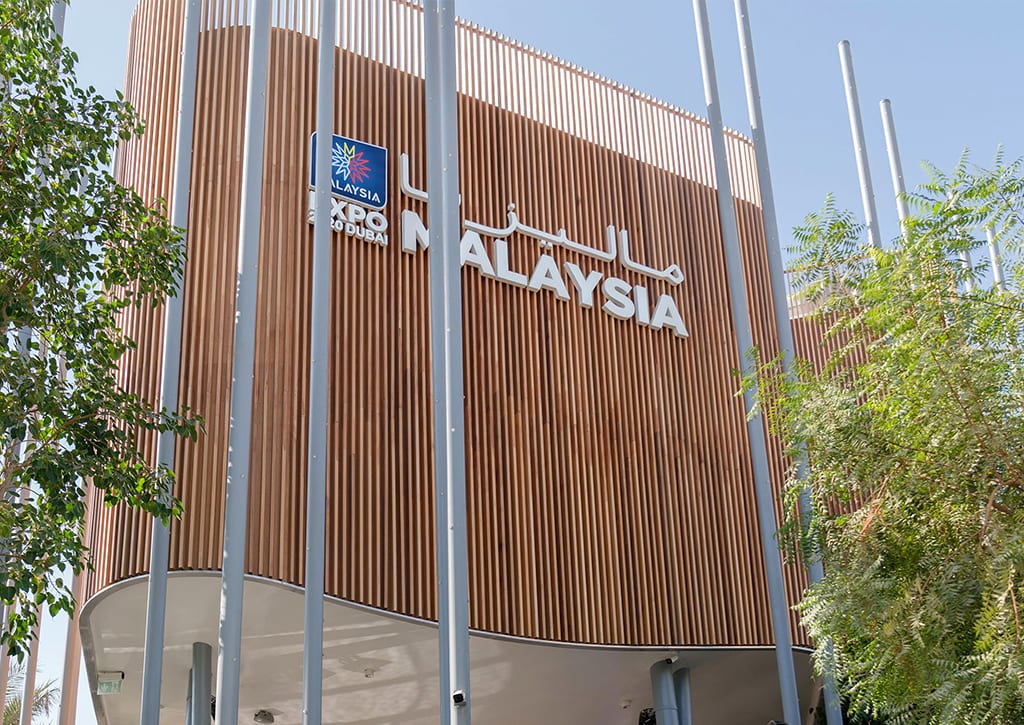 Book your tickets to Dubai Expo 2020 here and make it part of your travel plans when travelling to Dubai, UAE.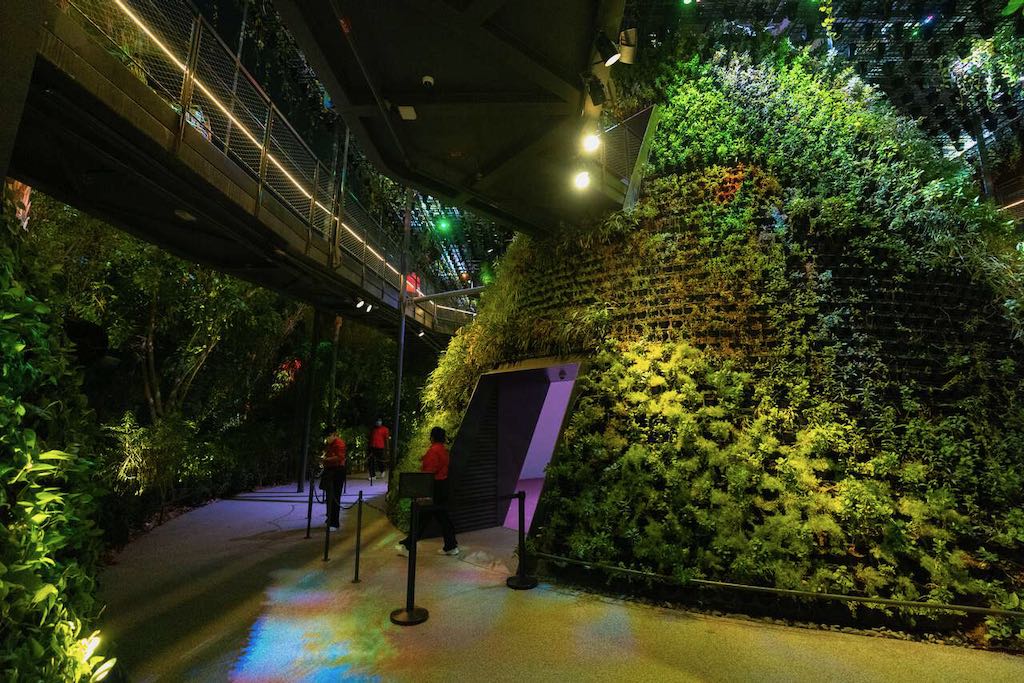 Once you've taken in the massive expo, it's time for your to see all that the oasis in the desert has in store for you. Here's our list of the top things to do in Dubai city!
6 Top Things To Do In Dubai

1. Take A Photo From 148 Floors Up At Burj Khalifa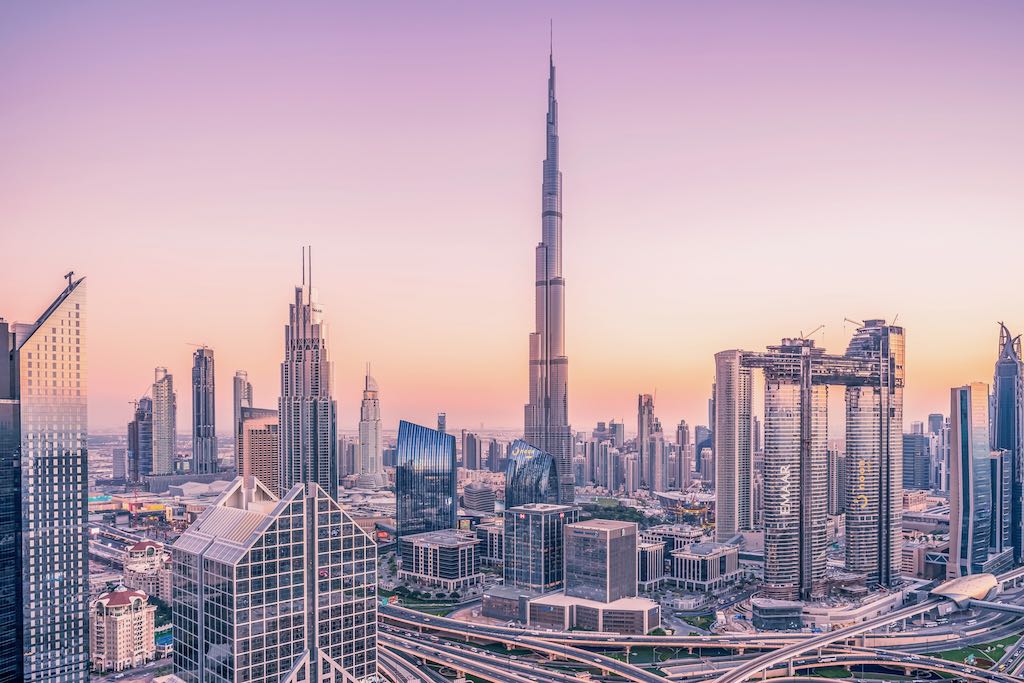 Dubai City is a mecca for business and an oasis in the middle of the desert and there's no better place to truly understand this than at the top of Burj Khalifa, the tallest building in the world. The observation deck, appropriately named At The Top SKY, is located 555 meters above the ground and offers a premium experience with delicious refreshments upon entry and a personal tour provided by a guest ambassador.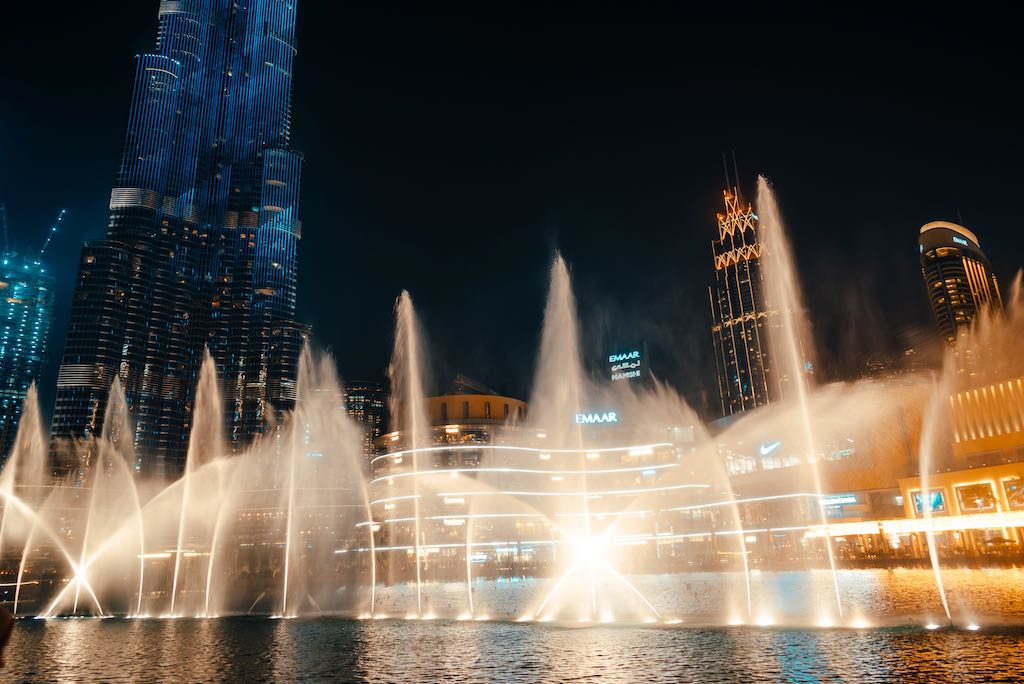 Visit the neighbouring Dubai Mall while you're here and visit the Dubai Aquarium and Underwater Zoo. You can also stick around to watch the Dubai Fountain, the world's tallest performing fountain. If this all seems familiar it's because the concept for Dubai Mall was directly inspired by our own KLCC (Kuala Lumpur City Centre) and the same master planner David Klages of RNL was hired to execute the vision for Dubai City.
2. Adorn Yourself In Gold In The Old City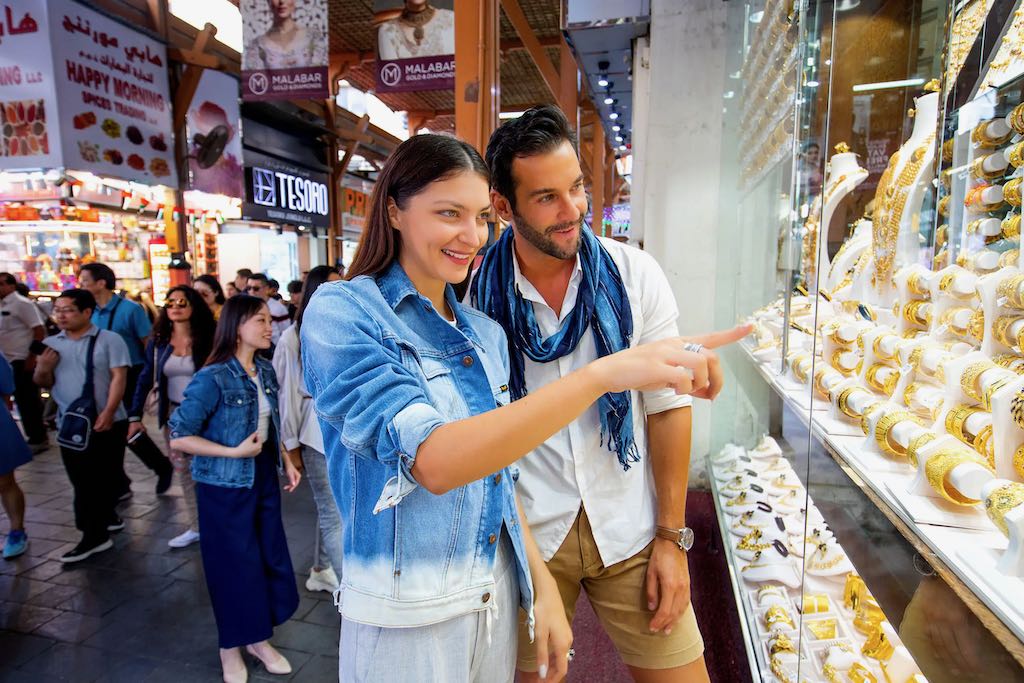 Dubai's Old Quarter is a historic trip unlike any other. There are various "souks" or markets as we know it that you can visit at the Old Quarter. The gold souk is a must-see if you're in the market for unique jewellery pieces and the textile souk is where you can find the finest silk in the land. Purchase your one-of-a-kind statement pieces here before moving on to more the Old Quarter has to offer.
3. Al Bastakiya, the Historic district
Tight winding alleyways mark the historic district of Bastakiya which once served as the oldest standing residential area of Dubai. Look out for the ochre-coloured buildings and spot the iconic wind towers, the Persian inventions that functioned as a form of air conditioning. Though the buildings do not house the traders that once lived here, you will find museums, hotels, cafés, art galleries and more here. 
4. Take A Boat Ride Across The Dubai Creek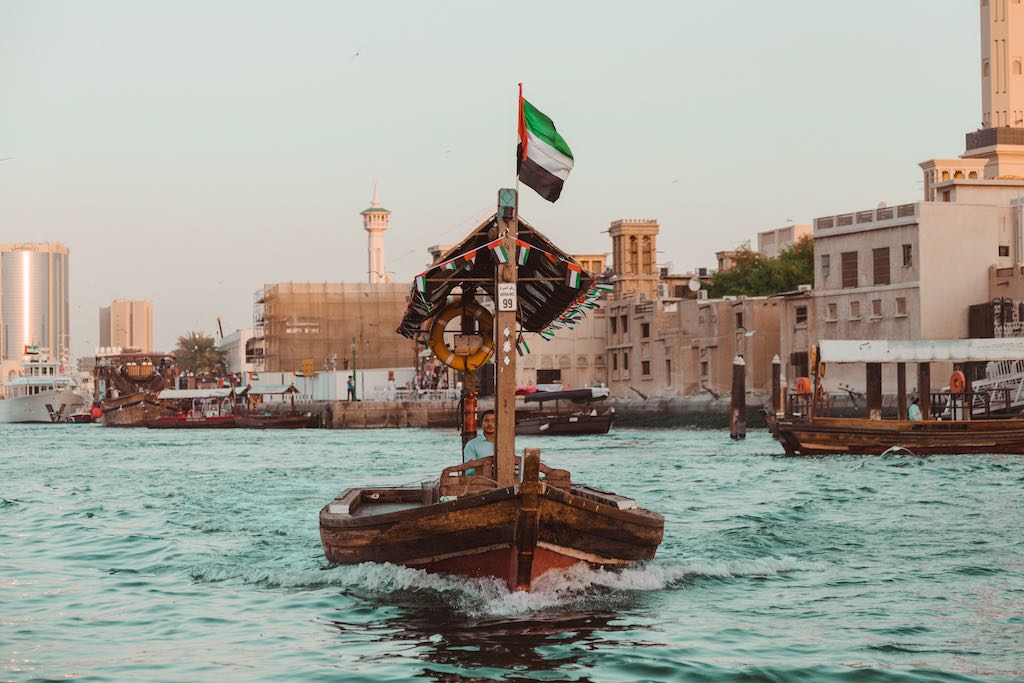 Once a bustling trade route, travellers can still enjoy the view of the Old Quarter from the waters on shared abras: traditional boats that operate as water taxis that connect Al Bastakiya to the souks across the river. Best of all, it only costs one dirham or RM1.15 (at the time of writing). Take multiple trips back and forth during different times of the day to fill your camera gallery with Insta-worthy pictures. 
5. Lounge At Dubai's Iconic Coastline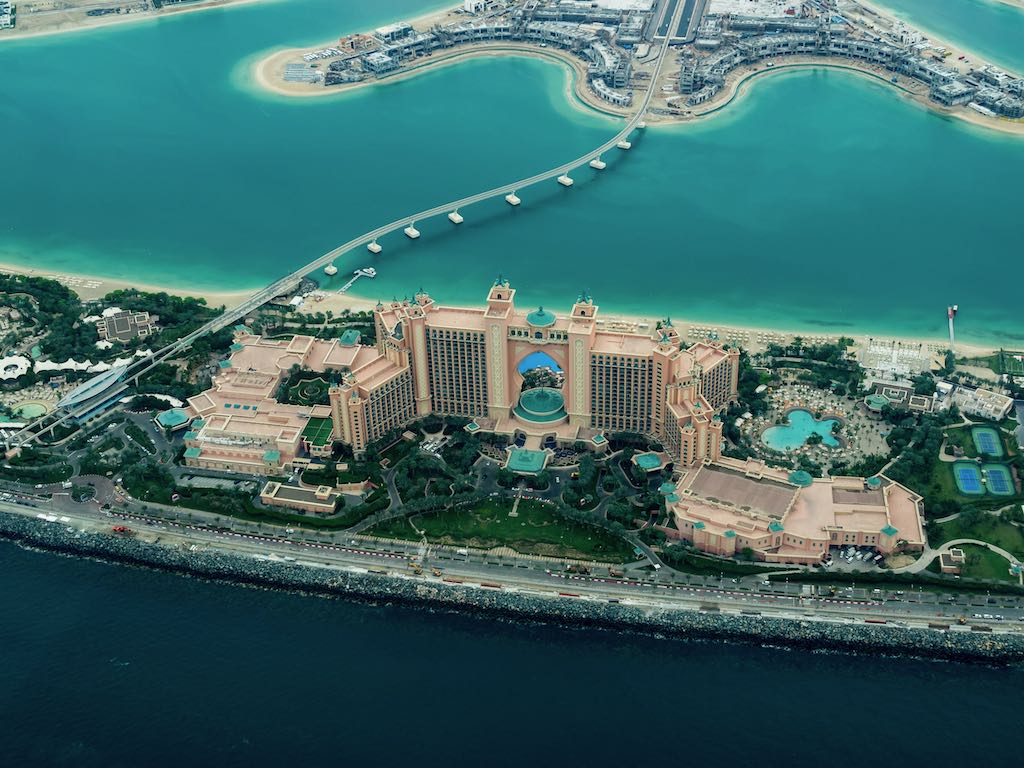 Take a photo of the Burj Al Arab Jumeirah the hotel shaped like a sail, walk the Palm Jumeirah, a testament to the potential for man-made marvels, and end your coastal escape at The Pointe – a dining, shopping, and entertainment destination that faces the bay of Atlantis, The Palm.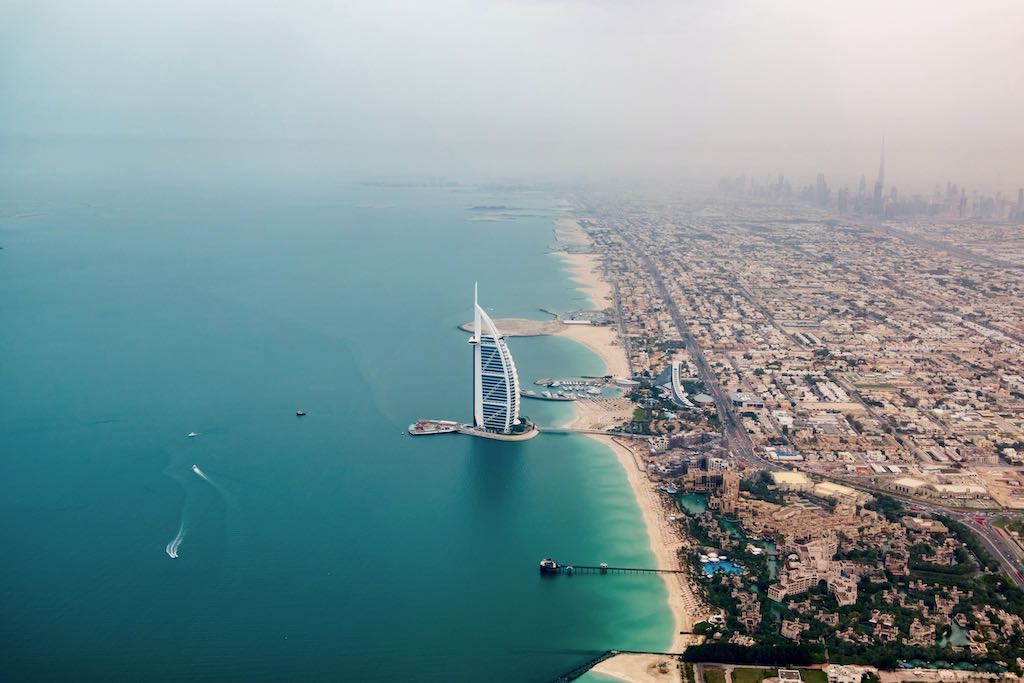 6. Go On A Desert Safari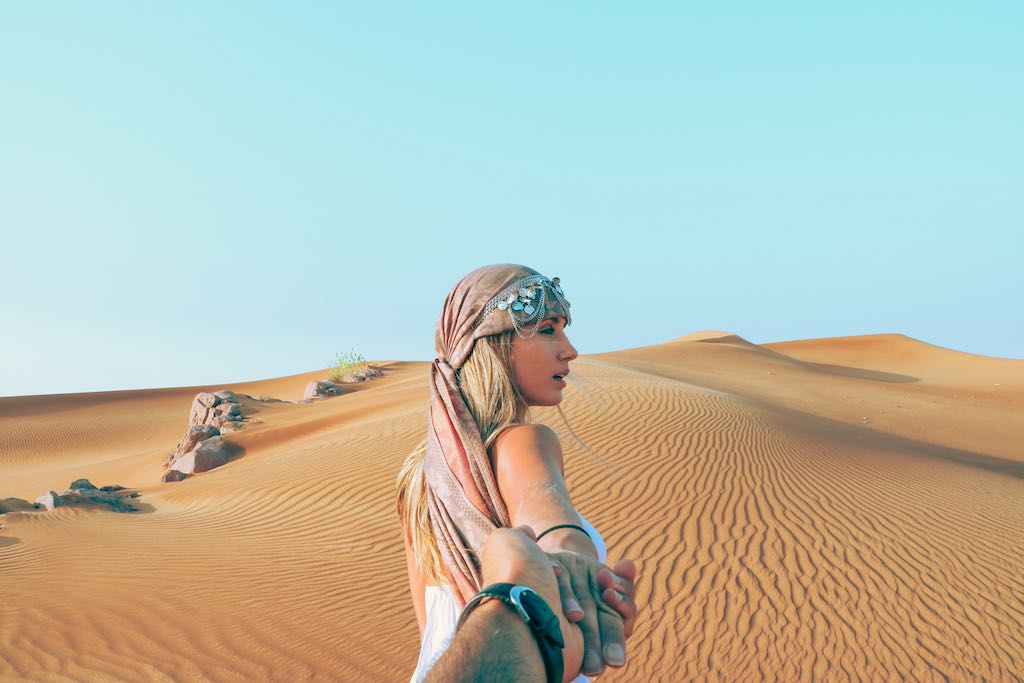 In Malaysia, we're constantly surrounded by greenery and seeing the endless golden dunes for yourself is an experience that you won't soon forget. Find a tour that will bring you across the desert to see its flora, fauna, and history as an authentic Bedouin (a nomadic Arab of the desert).
Explore the latest articles at Holiday Tours & Travel:
enjoy all these experiences and more with us