The pandemic has taught us many lessons. One lesson is to remind us of the hashtag #YOLO = You Only Live Once.
And so, in this article, we invite you to take a break from the usual routine of taking a holiday at the run-of-the-mill destinations.
Holiday On Luxury Ocean Cruises? You want this!
Why not consider, do some winter-wear shopping (given the hot sunny Malaysian weather, this is a yes ! ), and head to another part of the world? We suggest going to  the 49th state of the USA. That is ….Alaska ( yes! yes !! ). And, why not do it in style ?
We recommend going on an Alaska cruise! That's right, take a holiday on luxury ocean cruises. ( YES ! YES ! YES ! ). Cruise operators have had more than 18 months to get their employees fully vaccinated and  implement safety measures to prevent a Covid-19 outbreak. So, going on luxury ocean cruises is definitely a great holiday option as the world starts to reopen to international travellers.
Here are 5 great reasons, besides the fact that an Alaska Cruise is very sexy, to go for unforgettable experiences onboard luxury ocean cruises..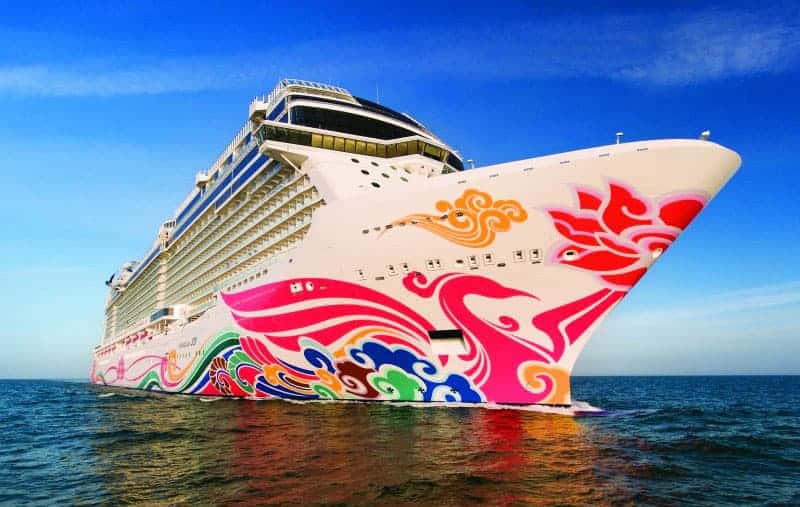 Reason #1 – experience luxury ocean cruises 
The first sighting of modern day luxury ocean cruises can take your breath away. Astoudingly impressive and unconventional, some of the bigger ships can take more than 5000 passengers ( including crew ) and offer several decks full of amazing shops, restaurants, facilities and entertainment just waiting for you to enjoy. You will be torn between spending time onboard or leaving the ship to explore the port.
Note on COVID :- Your health and safety are of utmost importance. Please go here for cruise COVID guidelines that are in place to protect you at this time.
lux Accommodation to suit every budget
Travellers on a budget can choose rooms without a view but if you can fork out extra, it is well worth the money to have a room with a window, or even better, a balcony. Alaskan cruises are well known for their spectacular scenery and abundance of wildlife, so you may be waking up to the sounds of humpback whales splashing in the ocean with majestic glaciers in the background.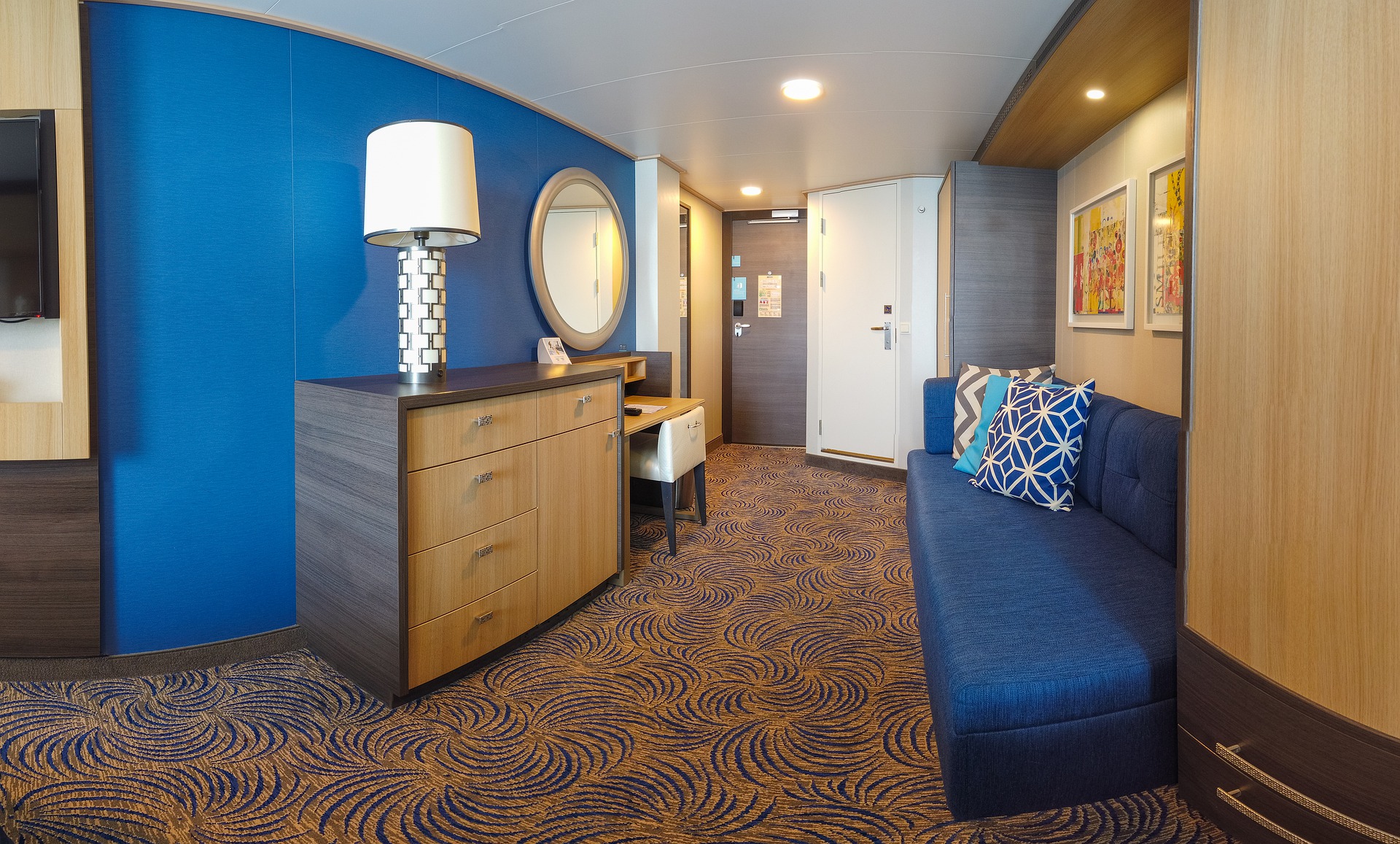 Families may want to choose to stay in larger accommodations such as the staterooms. Some come with two bedrooms, a private concierge, sundeck and even walk-in closets, so you'll feel like you can move right in.
Missing that 6-star hotel service and style ?
Not to worry as luxury ocean cruises nowadays may outdo any upscale hotel ! There's large suites and villas ( up to 1,500 square feet ) with 24-hour certified butler service, private pool access, observation area, lounge, sundeck, hot tub, and upscale restaurant. If you stay here, you also get to skip the queues and be personally escorted on and off at ports of call, embarkation, and debarkation. It's basically heaven at sea.

reason #2 – Eat As Much As You Want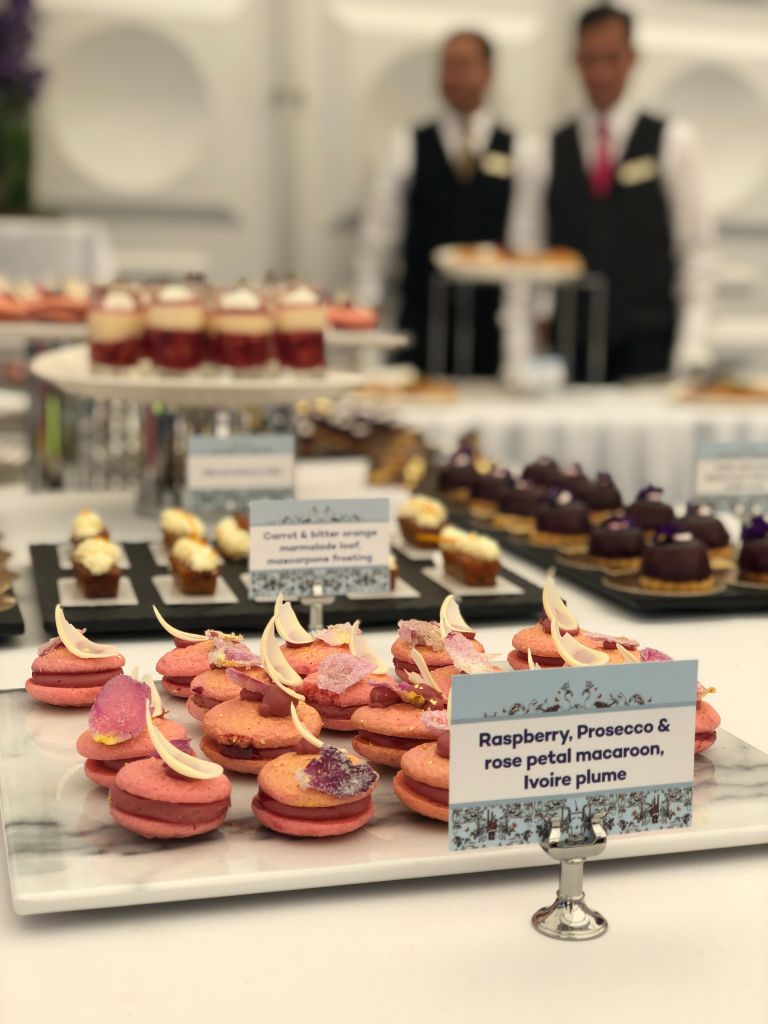 The truth is this :- luxury ocean cruises are a foodie's paradise. There is so much variety to choose from, you can eat at basically any hour of the day, and the best news ? It's all paid for as part of your cruise package, so feel free to take a few days off your diet and indulge as much as you want. True foodaholics also have the option of paying extra to try out more exclusive dining options onboard.
With cuisine from all around the world to tempt your palate;  there is no chance to get bored. There is fine dining with paired wine recommendations, buffet-style dining, bbq, seafood, steakhouses, Teppanyaki, Mexican fare, traditional pub food and the list goes on. Follow up with a visit to a Mojito Bar or get a premium coffee at Starbucks®.
Outdoor Dining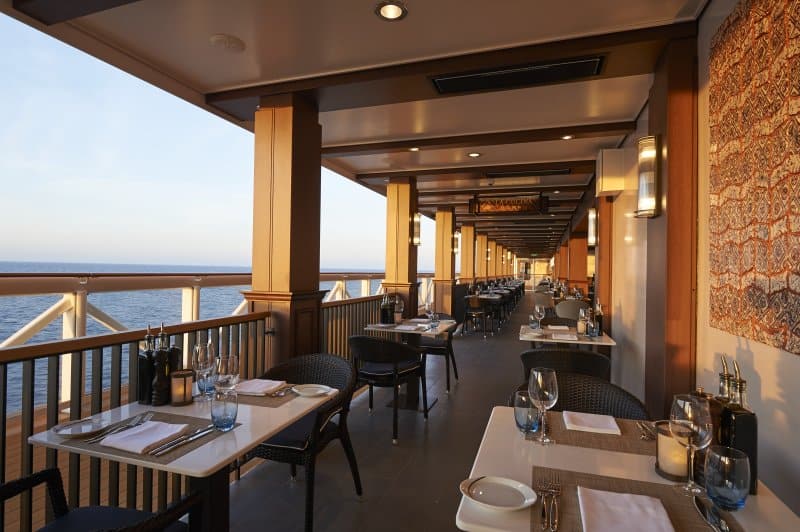 How does al fresco dining in the middle of the ocean sound ? Awesome and yes please !
Enjoy your meals outdoors at walkable promenades ( just make sure you rug up if you're near the glaciers ) where an enticing combination of restaurants, bars, and fresh ocean air awaits you.
What better way to have your coffee in the morning, or end a fun-filled day of Alaskan adventure as you sip a hand-crafted cocktail while soaking up the sunset.
reason #3 – amazing onboard facilities
so many SUPER-COOL THINGS TO DO
You can do away with the idea that cruising is for the older folk. These days, there are super-cool activities on board for "kids" of all ages.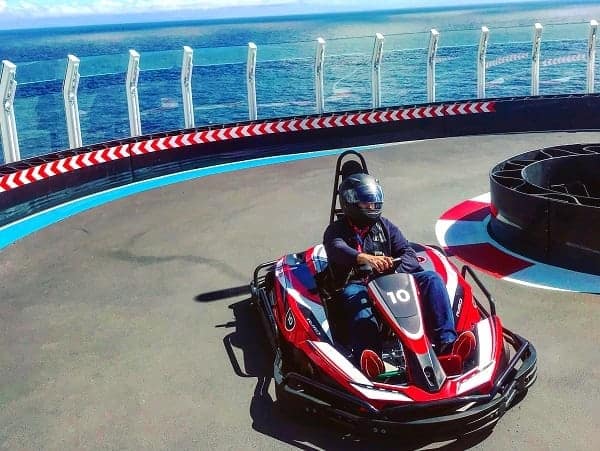 Up for some go-kart racing at sea ? Yes, seriously. Some luxury cruises now have a proper 2-storey competitive race track on board where you can zoom up to 48kph with stunning ocean views as your backdrop.
If you prefer racing in the water, try the wow-inducing huge waterslides that allow you to race with your family and friends side by side ( the tubes are over 100 m in length ) with see-through sections so you can glimpse those ocean views whilst you're twisting and turning.
Other super-cool features include bumper car rides, virtual reality games, mini golf, bowling, or joining in a laser tag battle on an outdoor deck in the middle of the ocean.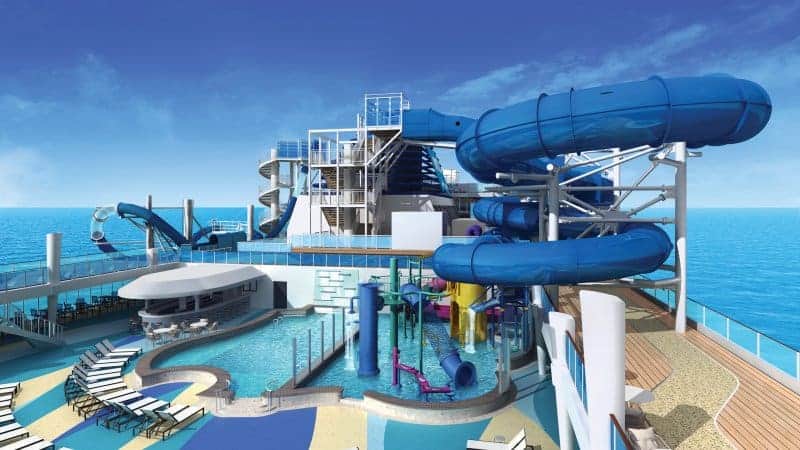 ENJOY THE BREATHTAKING VIEWS
Sit back and gape at Mother Nature in all her glory at the Observation Lounges. With non-stop amazing views of the surrounding ocean, coastlines and wildlife, see if you can spot those humpback whales leaping in and out of the ocean whilst sipping on your coffee or cocktail.

indulge in onboard SPA-time
Continue your fitness regime at the Fitness Centre and reward yourself after with a visit to the onboard world-class spa for a hot-stone massage followed by a facial and/or mani pedi.
Fancy more pampering ? Try the Thermal Suite Spa, a consummate spa experience with hot tubs, heated steam rooms, bubbling whirlpools, cascading waterfalls, and tropical showers.
Do you feel better after spending time on the deck inhaling fresh ocean air ?
Visit the salt-therapy rooms ( halotherapy ) onboard that magnify that sensation a million times over and can alleviate respiratory problems, skin ailments, and strengthen the immune system keeping COVID away.
BE ENTERTAINED LIKE YOU'VE NEVER BEEN
On a luxury ocean cruise, you won't miss your Netflix shows.
Prepare to be royally entertained, with something for everyone, from Tony-Award winning musicals, live bands, electrifying dance performances, stand-up comedy, or dance the night away under the stars at a themed party.

reason #4 – EXPLORE AMAZING ALASKA
miles of SPECTACULAR SCENERY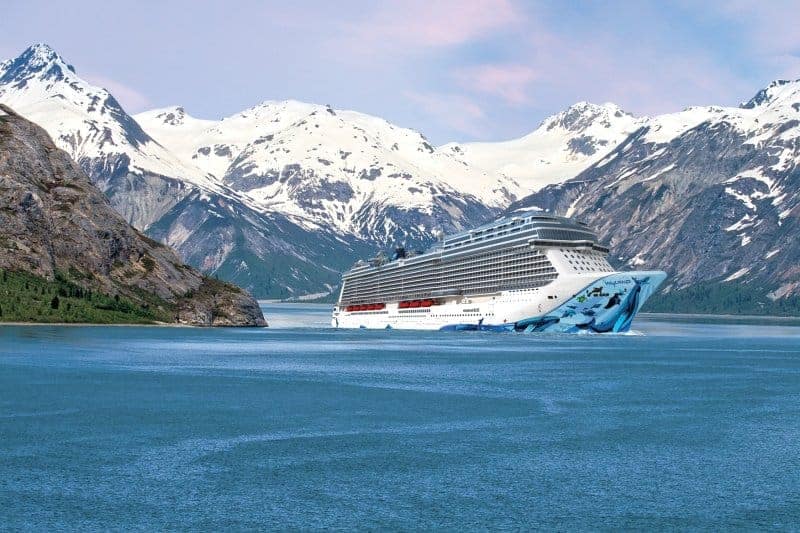 There may be no better way to take in Alaska's splendours than going via an Alaskan cruise.
Get ready for dramatic snow-capped mountains carpeted with majestic forests, massive glaciers, fjords and picturesque coastal towns, each with its own character.
wondrous WILDLIFE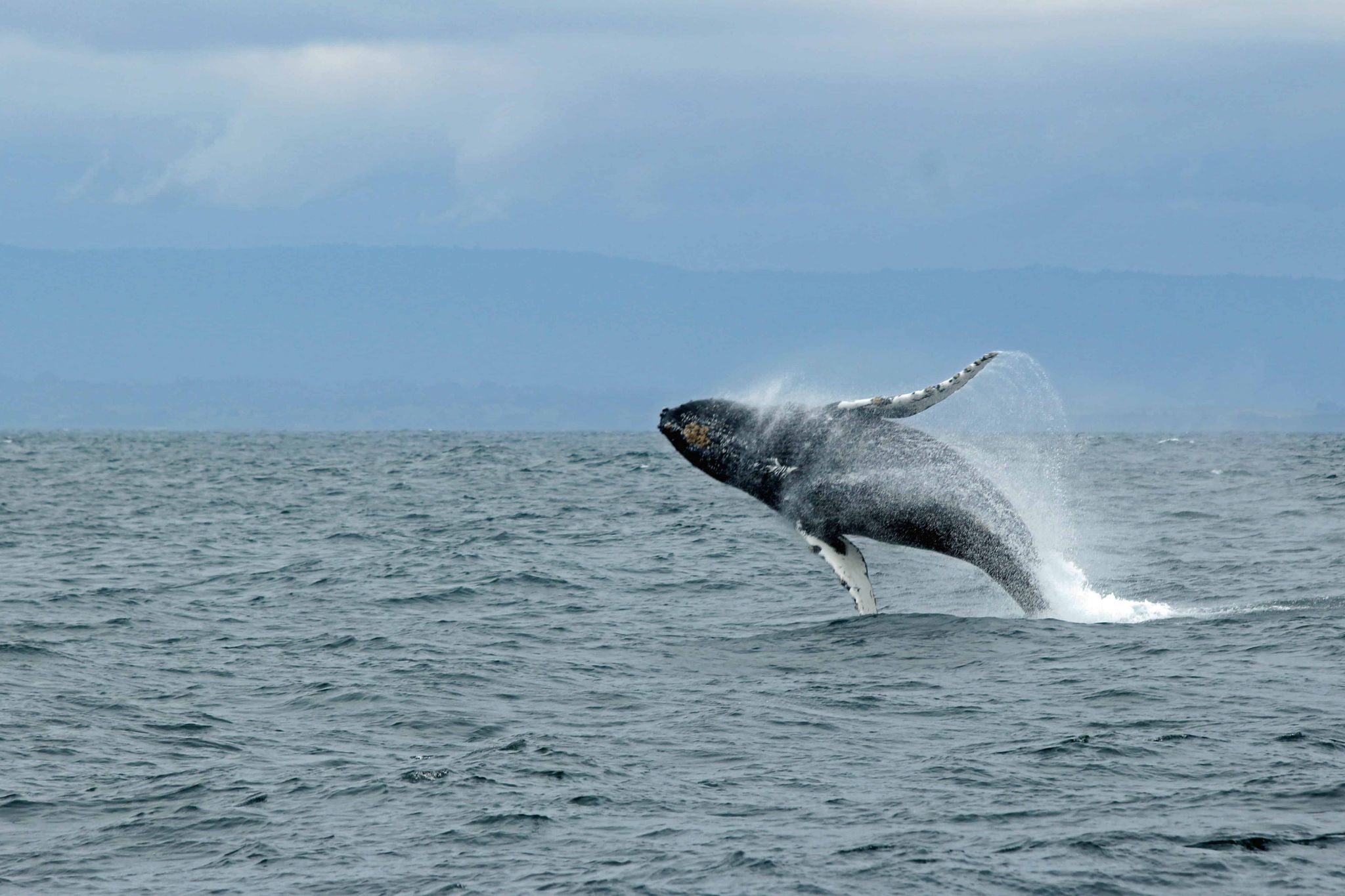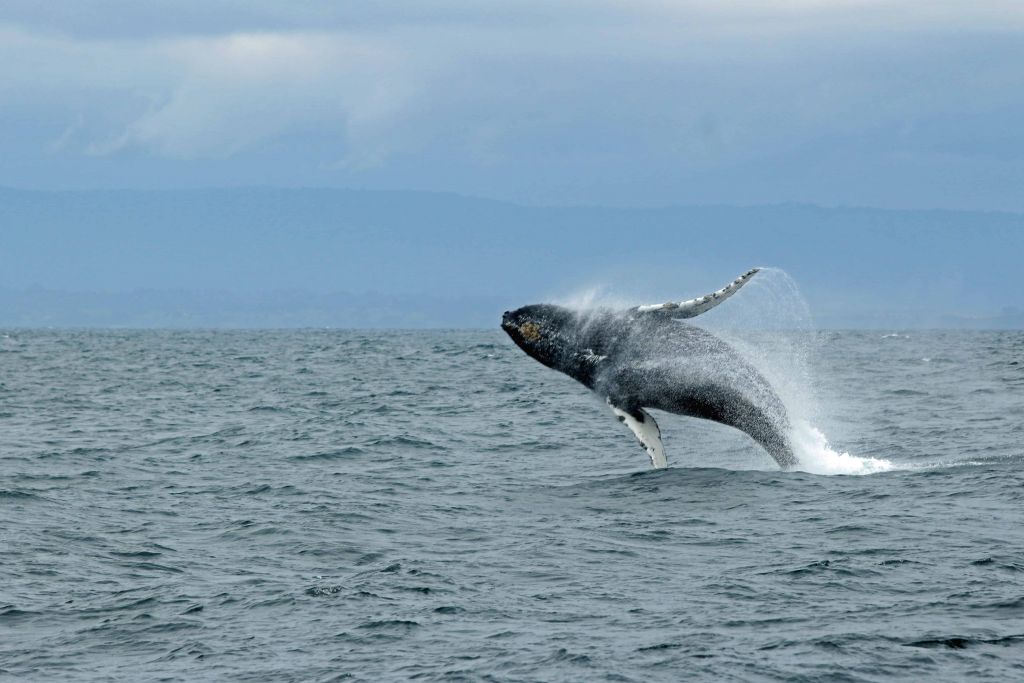 Binoculars are a must on an Alaskan cruise because the only thing better than the mesmerizing scenery are the animals that inhabit it.
Alaska is home to breaching humpback and orca whales, playful porpoises and roaring sea lions. Step on land for larger than life caribou, grizzly bears, and majestic bald eagles sightings.
Animal lovers may want to  schedule a trip to the Alaskan Wildlife Conservation Centre.
HISTORY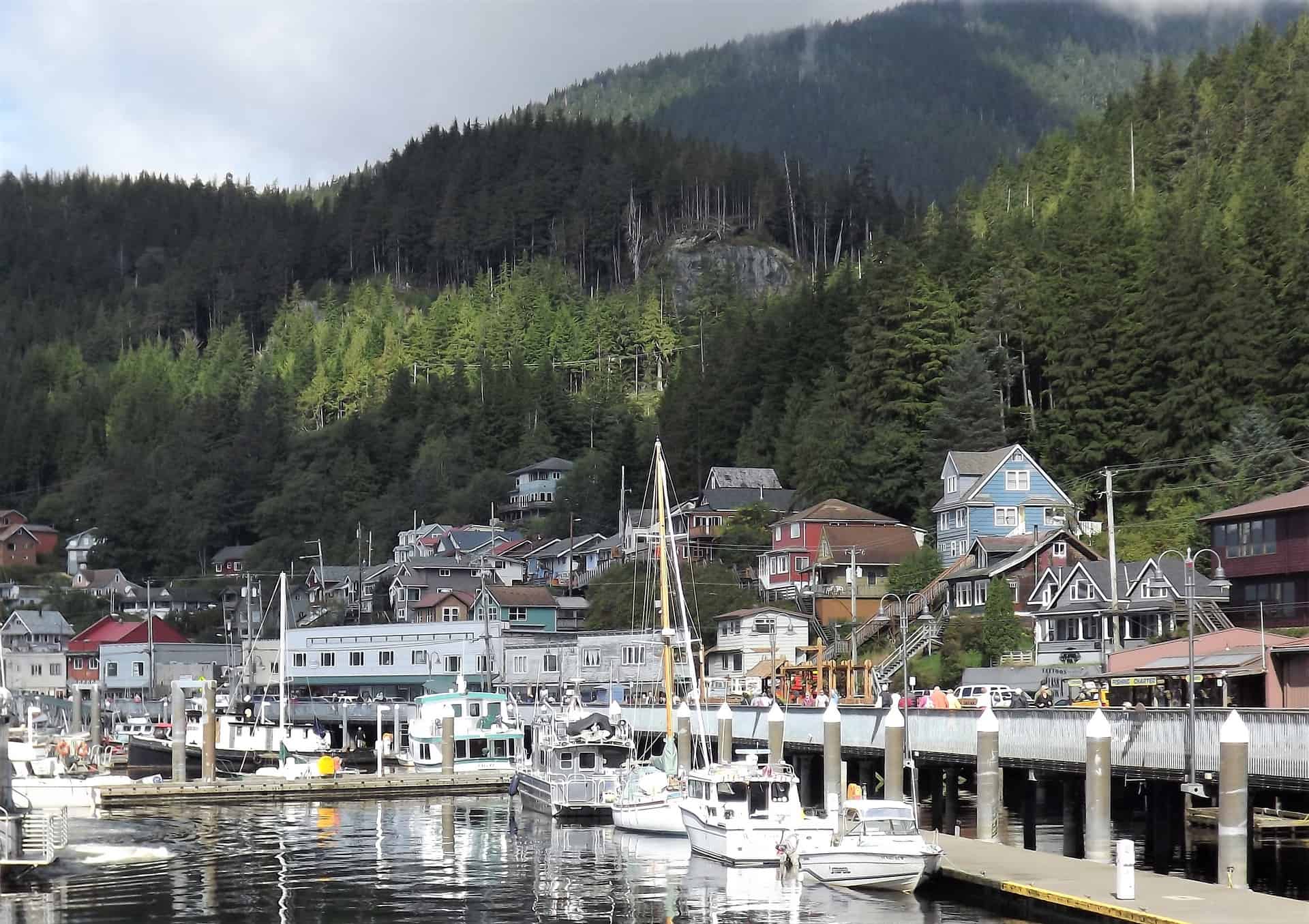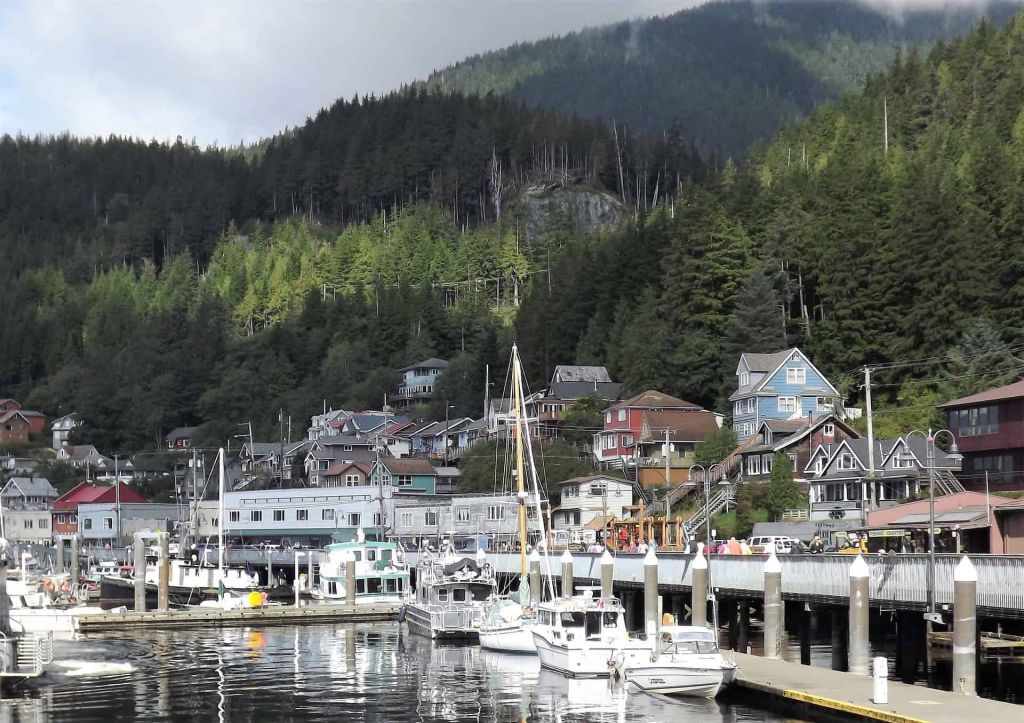 The quaint towns of Alaska possess the charm of yesteryear, culture and tradition.
Take the Skagway & White Pass Railway tour and see history come alive as you ride an antique train car for sweeping views along the Klondike Highway.
Explore the traditions of the Tlingit people in the native village of Klukwan.
Touch towering totem poles in Ketchikan, which hosts the largest collection of totem poles in the world.
Need more adventure? Trek through the alpine meadows in historic Sitka or get a unique perspective on a ocean raft adventure.
Complete your day with a famous Alaskan salmon bake.
Design your own Alaskan cruise tour, all led by local Alaskan guides, based on all that  you want to see !
reason #5 – Experience the combination of all of the above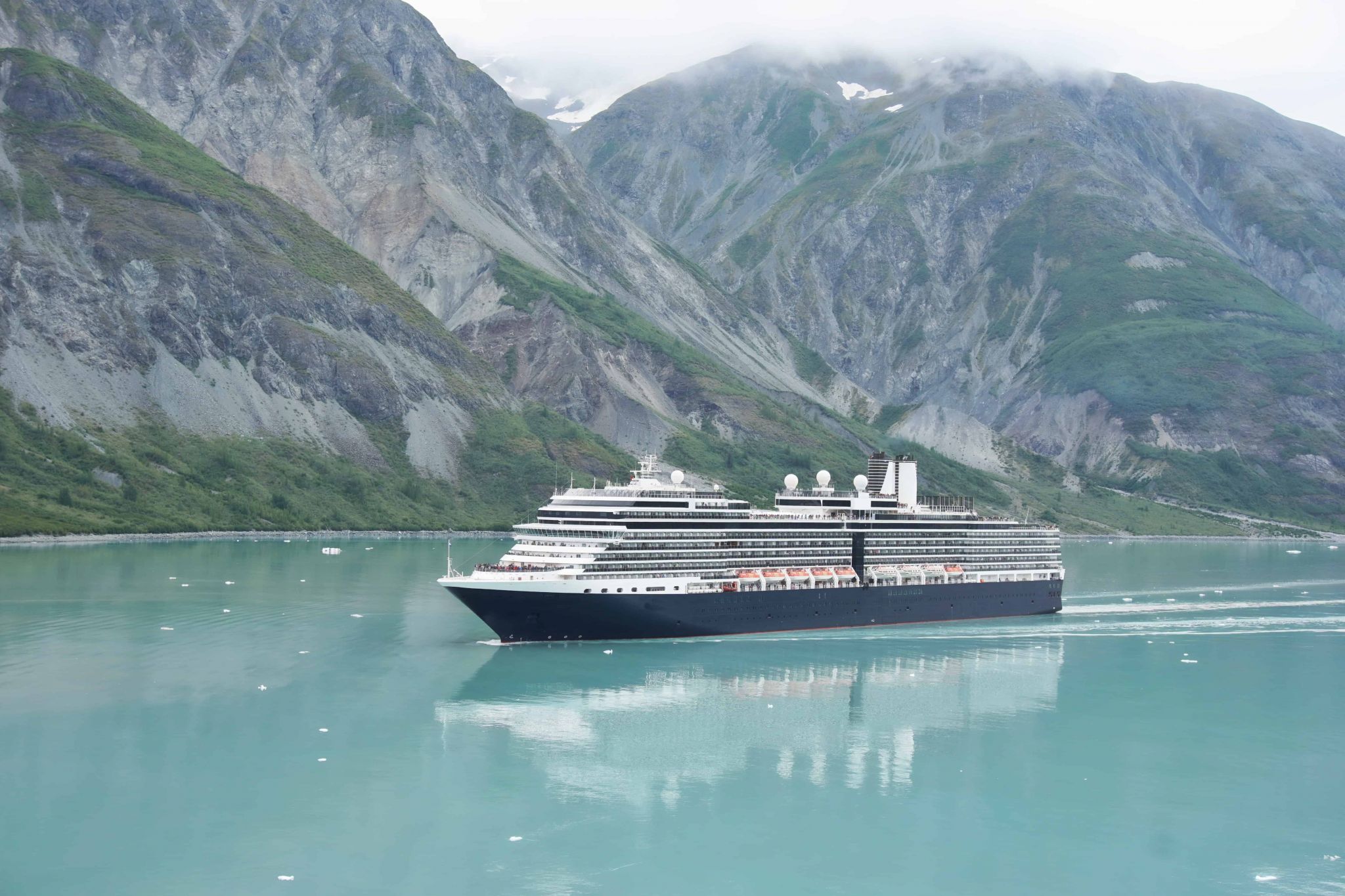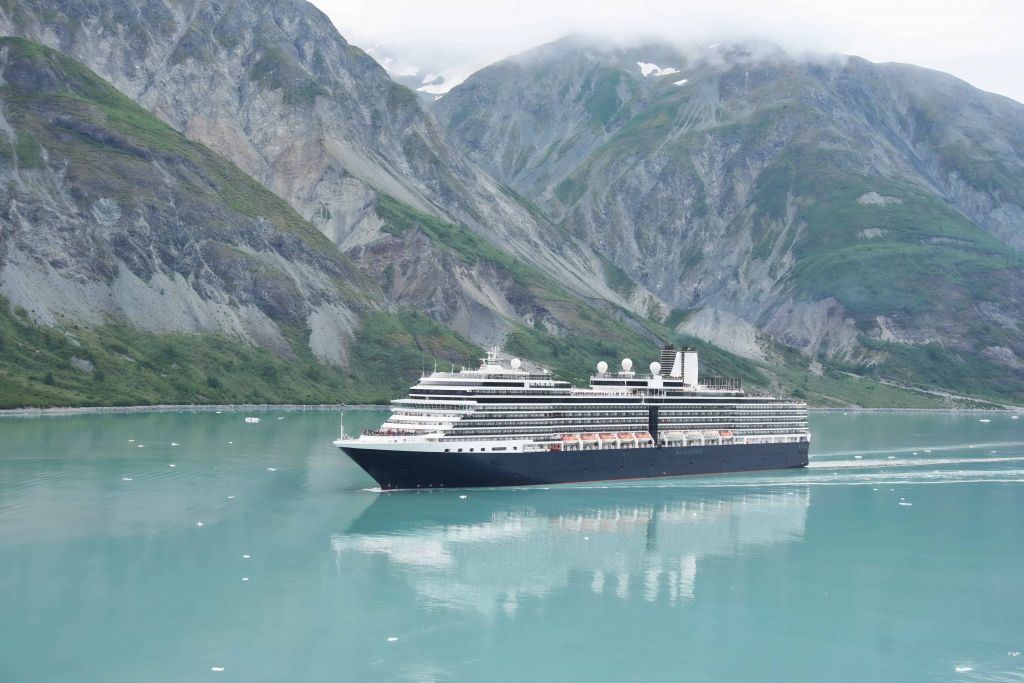 There you have it. This is a once in a lifetime holiday where you get to experience luxury ocean cruises, with all its amazing sights and marvels.
Whether you cruise Alaska in May which offers cooler temperatures; June through August where you'll get to experience the midnight sun; or in September where spectacular changes of colours occur in the Arctic tundra; it will always be a one-in-a-kind experience.
Worried about COVID ? Rest assured that all guests and crew are required to be 100% fully vaccinated so you can safely do what you've always wanted to do on a cruise – Which is probably do EVERYTHING on board.
You may also be interested in these great stories:
Let's get back to living life to the fullest
Sail Safe and Feel Free
Book your Cruise with US