"It is better to travel well than to arrive" – Buddha
With that said, why not relish the journey as much as the destination?
Make time to slow down. Consider a slow-moving, on-ground, luxury train travel for your next getaway. Imagine snuggling into a comfortable, window-side seat with a cold beverage in your hand to toast the scenery that is unfolding before you. In a world where we are dictated by the ticking hands of the clock, it is no wonder that slow travel, as it is called, is surging in popularity.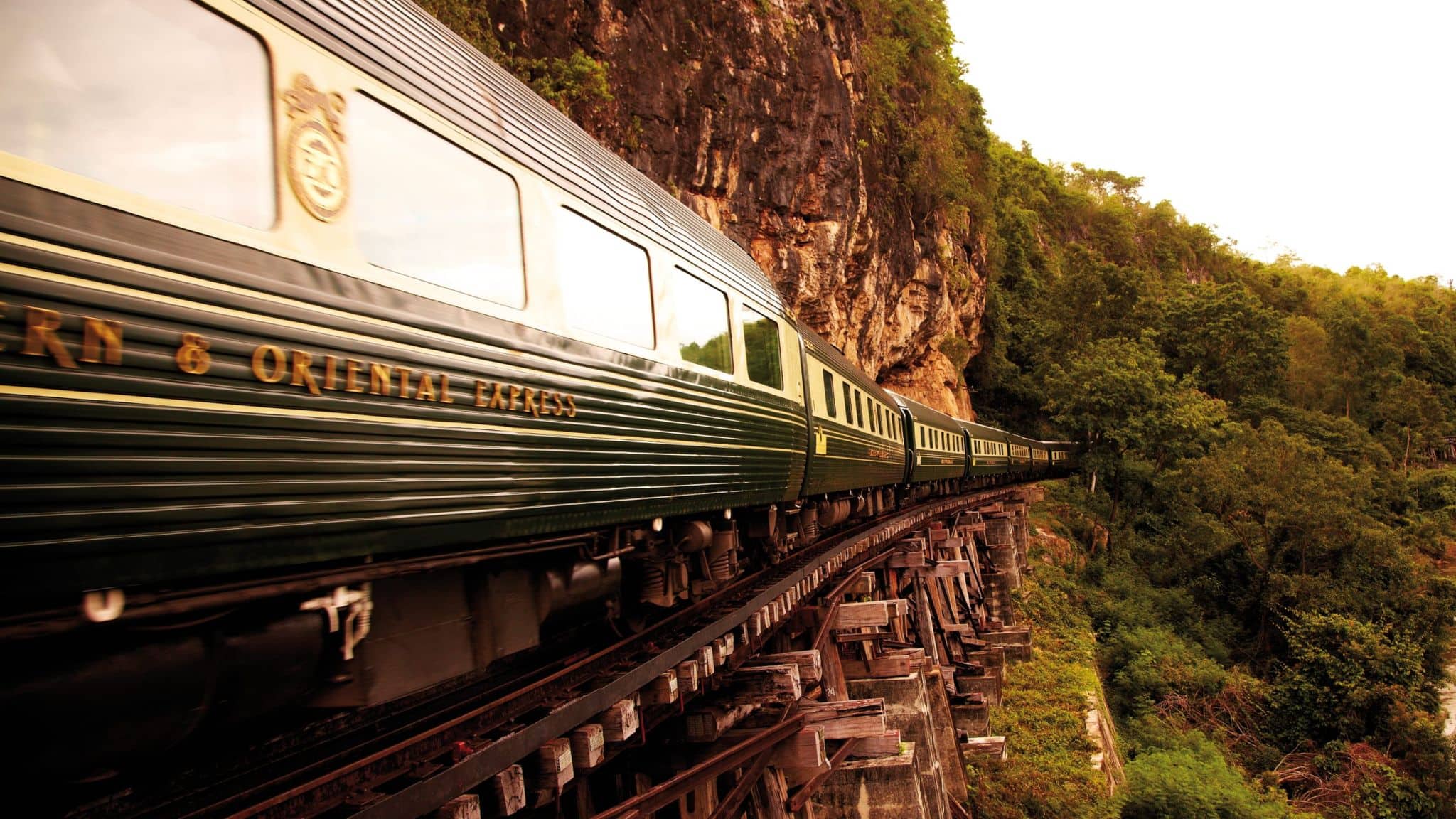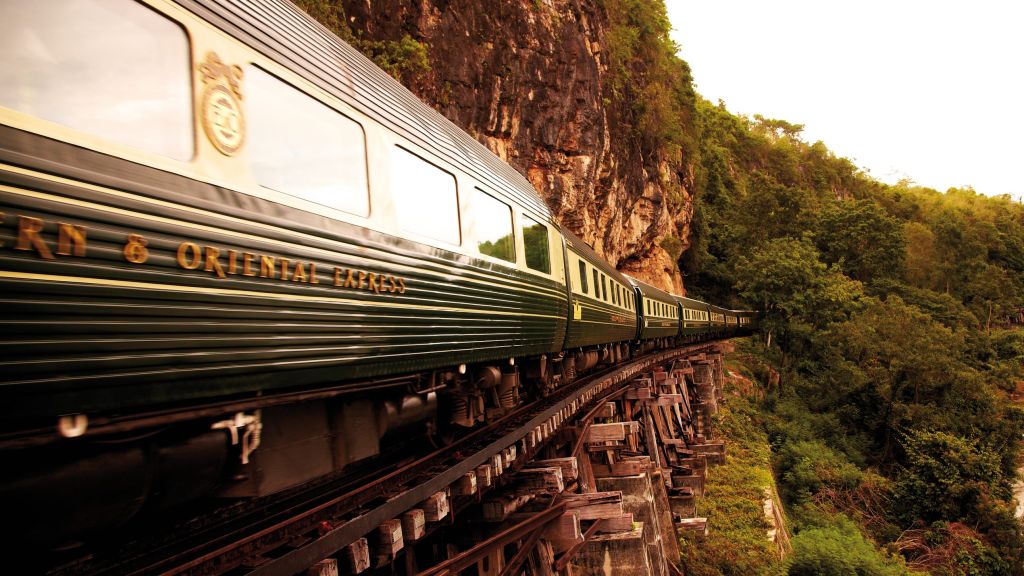 luxury train Asia and Europe: the top 5 most luxe train rides
*Please note that pricing and schedules are subject to change, so do contact us for the latest info.
1. Luxury Train Asia: The Eastern & Oriental Express
Since 1993, the Eastern & Oriental Express train touted to be "a level beyond luxury" has been arriving in style in three of South East Asia's most dynamic cities: Singapore, Kuala Lumpur and Bangkok.
The train is gleamingly elegant from the outside with its handsome green and gold carriages bearing the iconic insignia of the Eastern & Oriental express. Its equally breathtaking interior is inspired by the 1932 Marlene Dietrich film "Shanghai Express". Trained eyes would be able to identify high-end detailing and exquisite fabrics such as Jim Thompsons Thai silks, Malaysian embroidery alongside its cherrywood panelling.
All this beauty is enhanced by the moving vistas as it passes by verdant rainforest, tea plantations, ancient villages and temples. View all this meditatively from the comfort of your seat or from the train's elegant open-sided Observation Car with the breeze in your hair.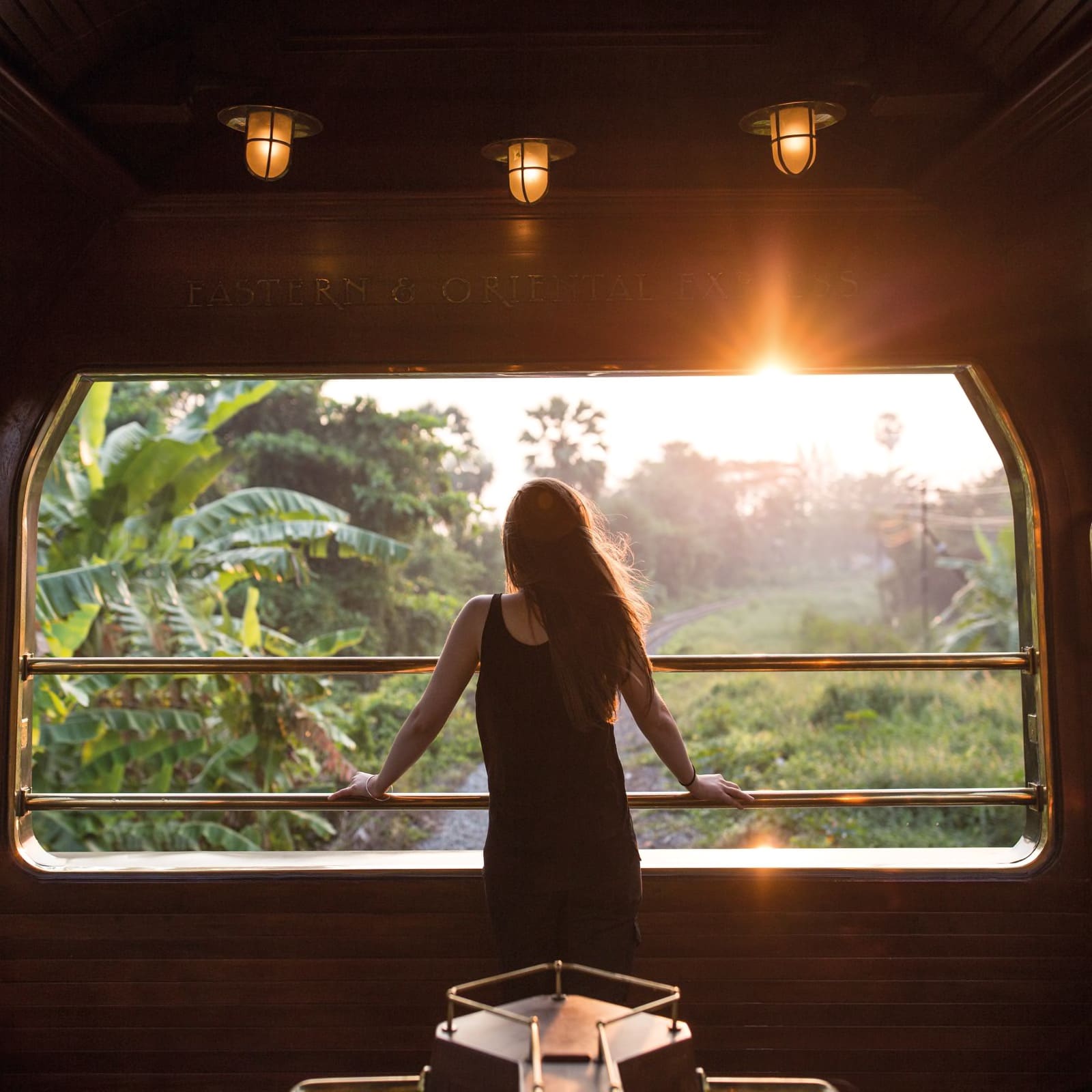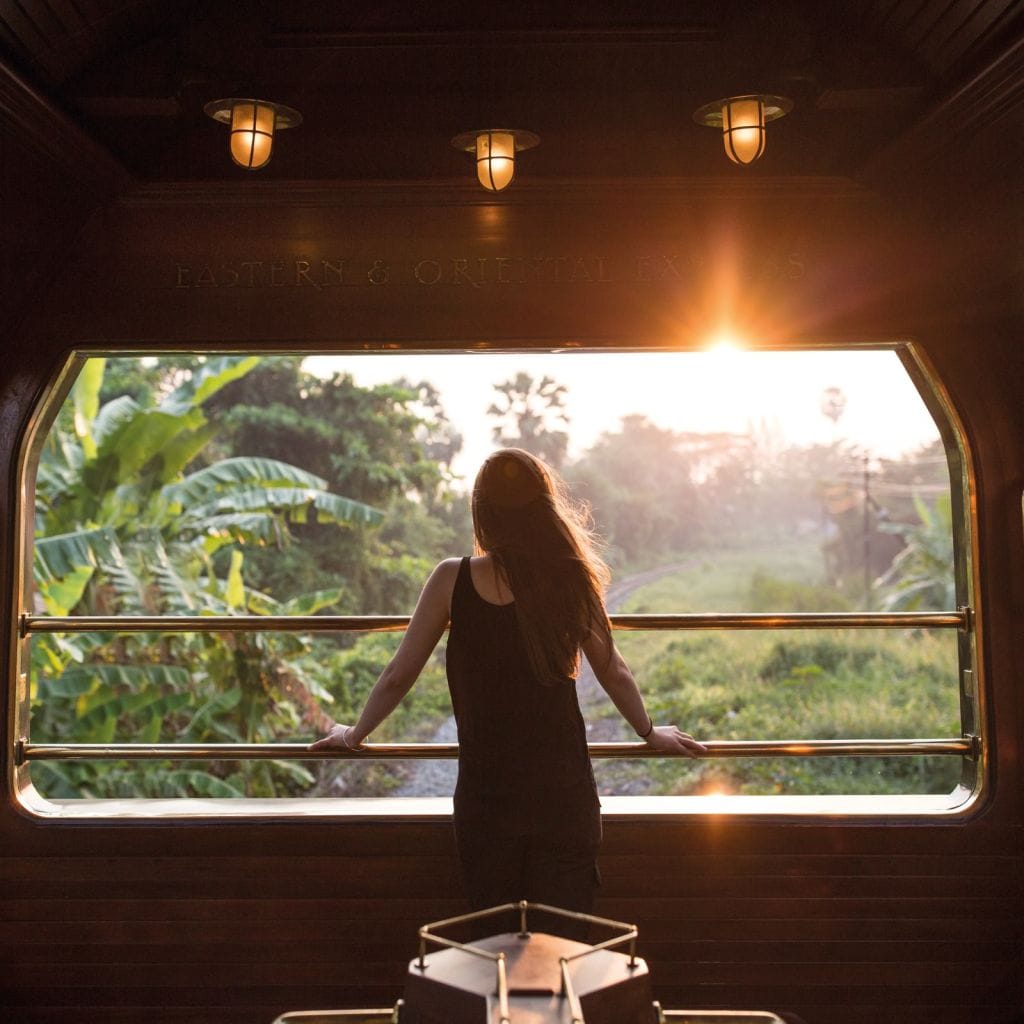 Off-board excursions are carefully selected. Meet locals of a traditional Malay village, take a bike ride through emerald-green rice fields and embrace the enigmatic atmosphere of the River Kwai as you sail along in a river raft.
As far as amenities go, the train is fully air-conditioned to keep passengers cool in the tropical climate. Cabins range from single, twin, double or interconnecting Cabin Suites, all equipped with a luxurious ensuite bathroom.
The train's restaurant car exudes understated elegance with silk wall-coverings and upholstered armchairs. Pack your formal wear as evening attire in all its finery complements the lavish dinners nicely.
You'll never want the journey to end, so consider staying on after your luxury train ride at iconic hotels such as Raffles Hotel in Singapore or The Mandarin Oriental in Bangkok.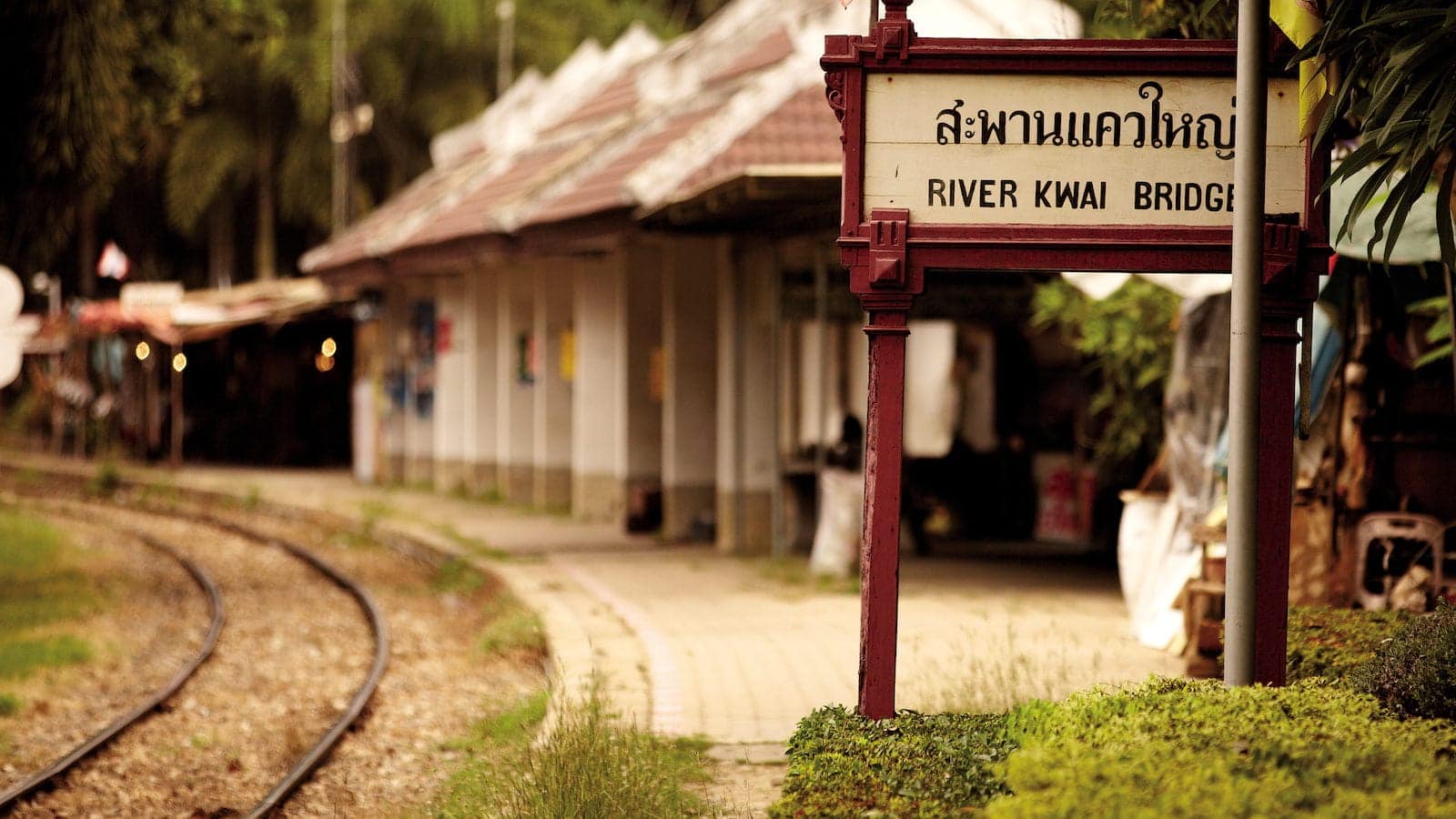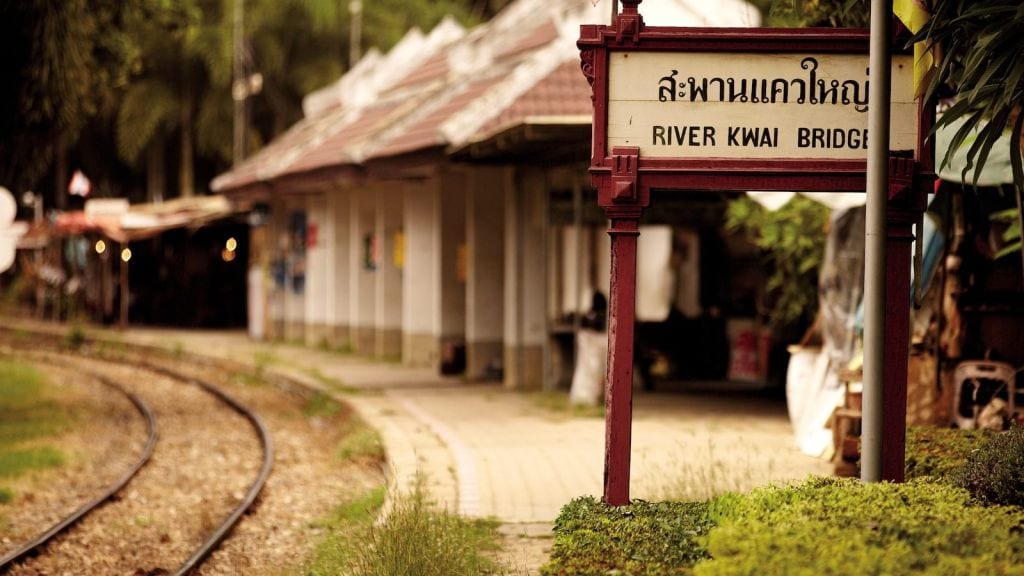 2. The Venice Simplon-Orient-Express, Europe
The Venice Simplon-Orient-Express is the grande dame of luxury train travel, "the train against which all other luxury trains are measured," as described by Vanity Fair.
First launched in 1883, it is steeped in rich history graced by famous passengers on routes that include some of Europe's most captivating cities such as London, Venice and Paris. The VSOE as it's called, is the longest passenger train in Europe, with 11 sleeping cars, 3 restaurant cars, 1 bar car and 2 staff cars.
The train is adorned in Art Deco finery which transports you back to the glitz and glamour of yesteryear. The original sleeping cars of the 1920s and 30s are still in use. Choose from a single or twin cabin or stretch out in a suite that has bedrooms, lounge areas and private bathrooms made of marble and hand-blown Italian glass.
Food is a highlight of the journey, with dishes lovingly prepared with ingredients sourced along the route. Peeking out through your window, you may see the skilled team at work inspecting lobsters from Brittany or freshly-picked tomatoes from Provencal.
Formal evening attire for dinner is an absolute part of the experience. After that, the glittering art deco champagne bar beckons to you for a nightcap or two and a sing-along on the baby grand piano.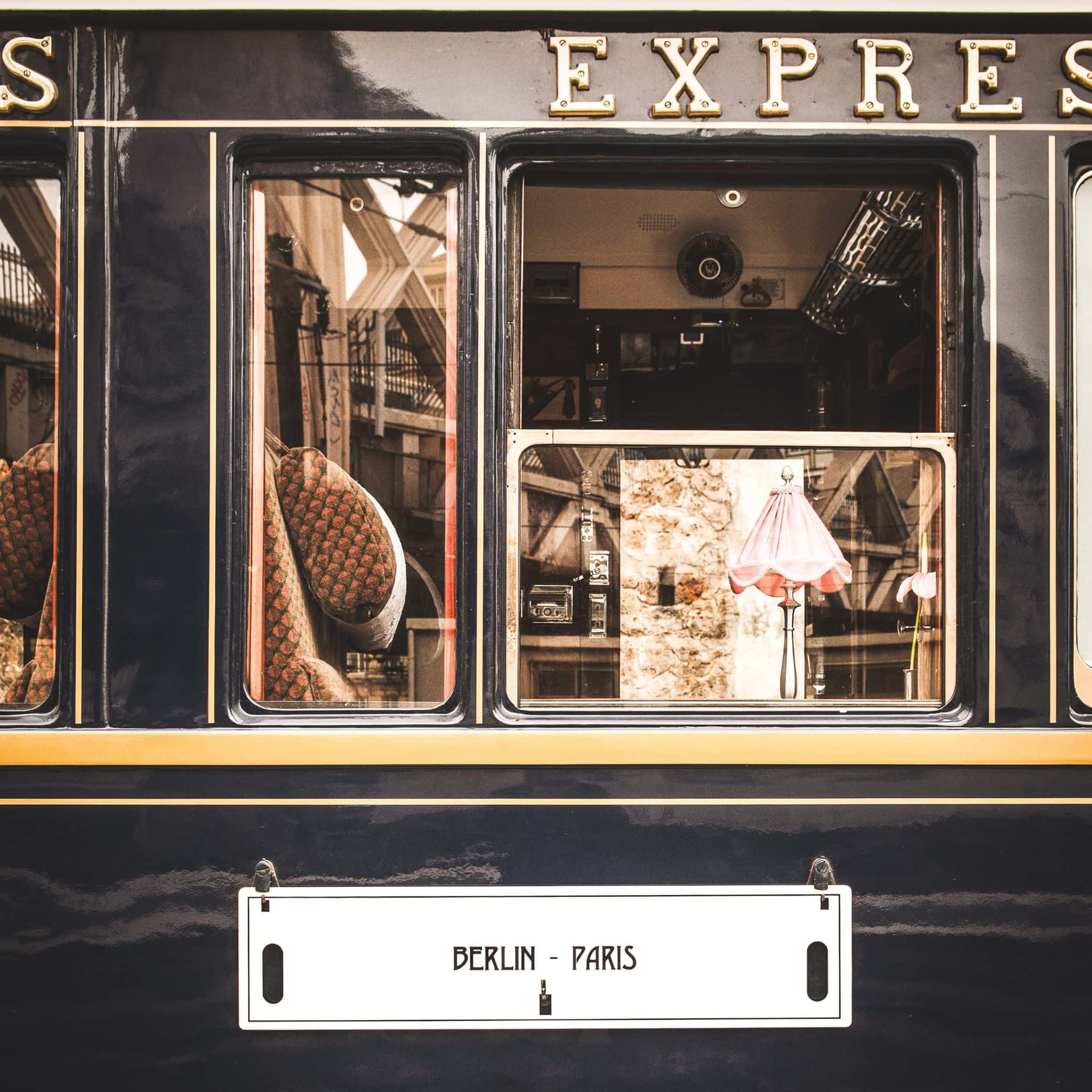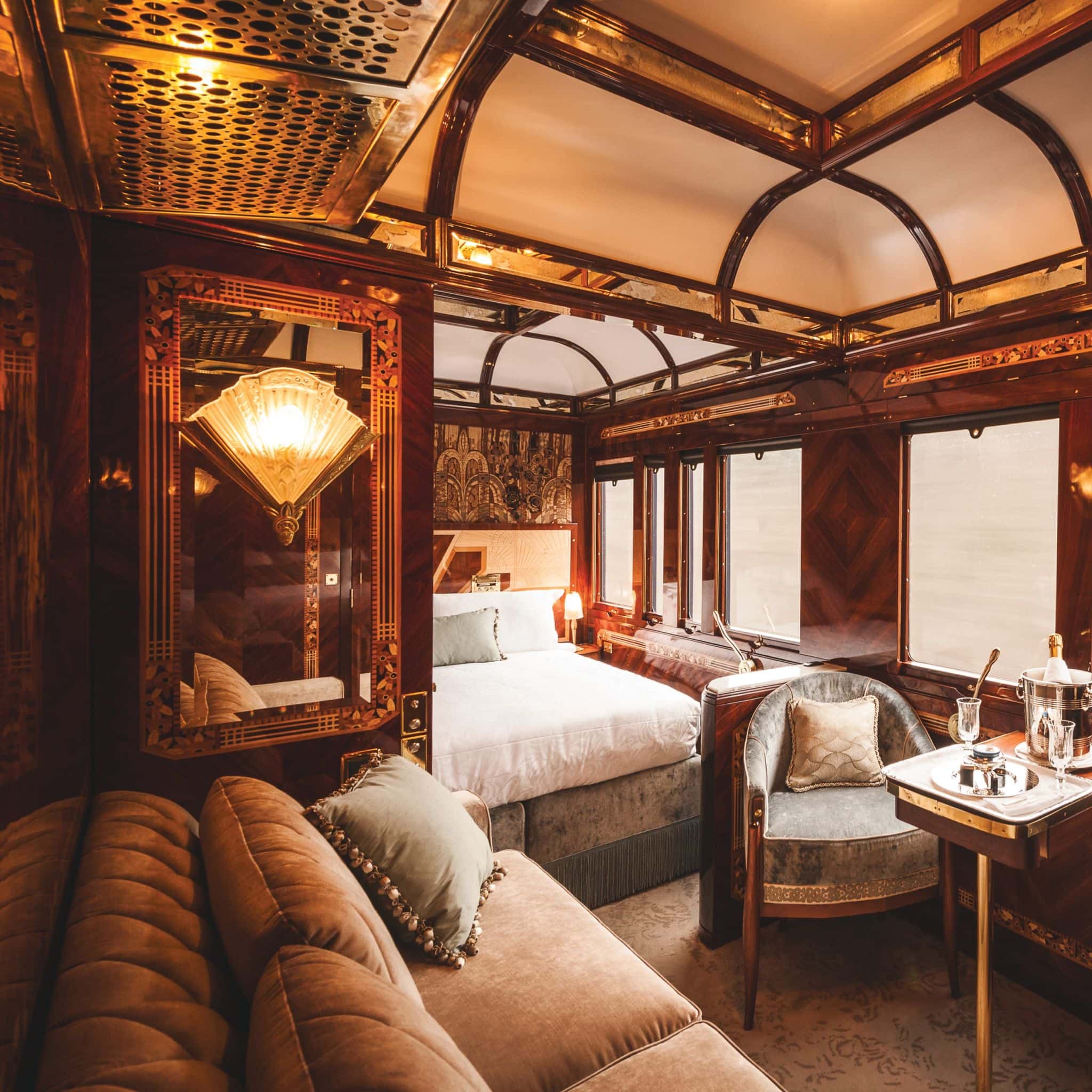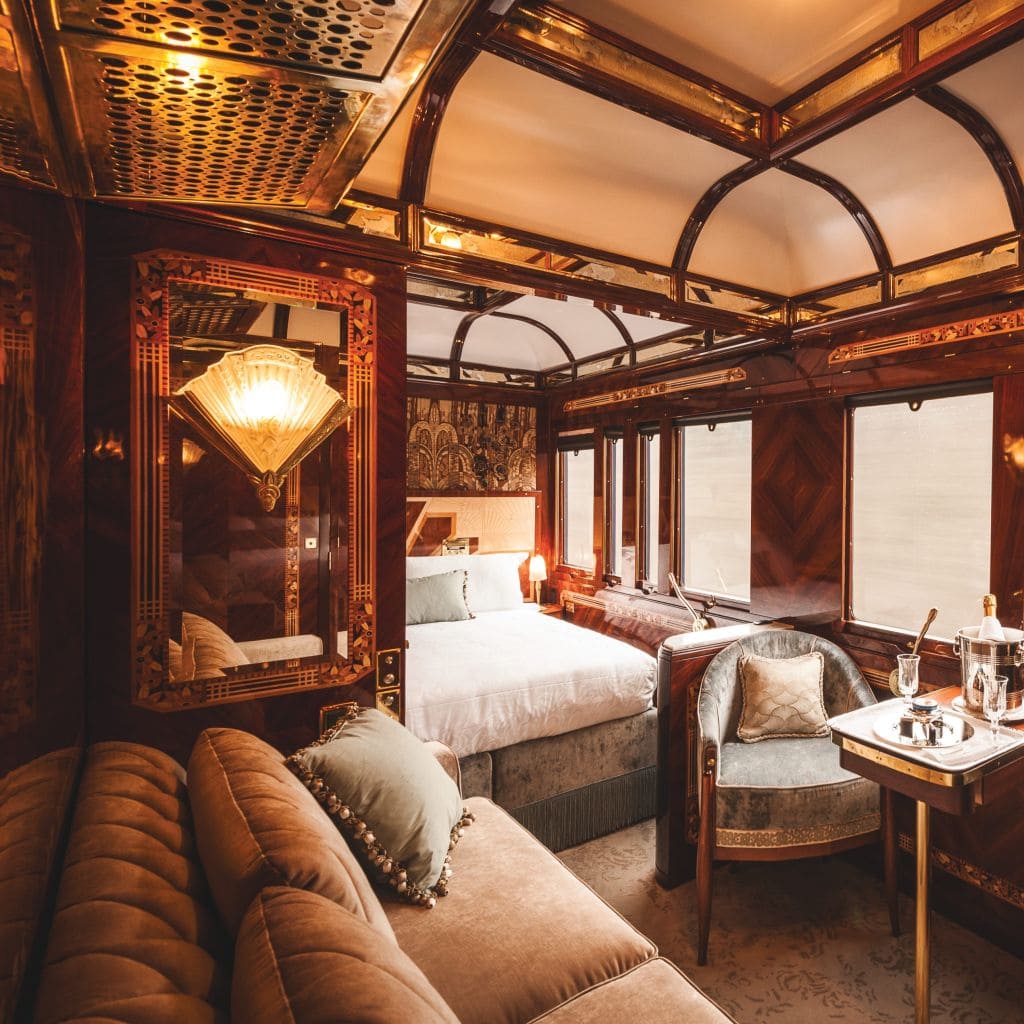 3. THE ROYAL SCOTSMAN, SCOTLAND
Riding on The Royal Scotsman has to be one of the most incredible pinch-me moments in life. Experience the magic and mystery of the legendary Scottish Highlands aboard one of the world's most luxurious trains which takes no more than 36 passengers at a time.
The train features mahogany-lined, Edwardian-style carriages; luxe sleeper cars, a spa and an observation car with an open-air veranda. Share your tales of adventure with new friends over a wee shot of whisky with a starry inky Scottish night sky as your backdrop.
For a once-in-a-lifetime wellness experience, book yourself a massage in The Royal Scotsman's spa car. Doze off to sleep as a trained therapist kneads your back whilst the trains gently rocks you.
The off-board trips will bring Scottish history and culture to life with stops at castles, distilleries and monuments. Revive your senses and connect with nature with a swim in the Scottish wild in Drumintoul Loch. Reap the exhilarating benefits of cold water swimming while surrounded by the mystical Scottish landscape. Then, warm yourself up with a hot drink by the water's edge, and top this all off with a delicious picnic made with the freshest produce from the Rothiemurchus estate.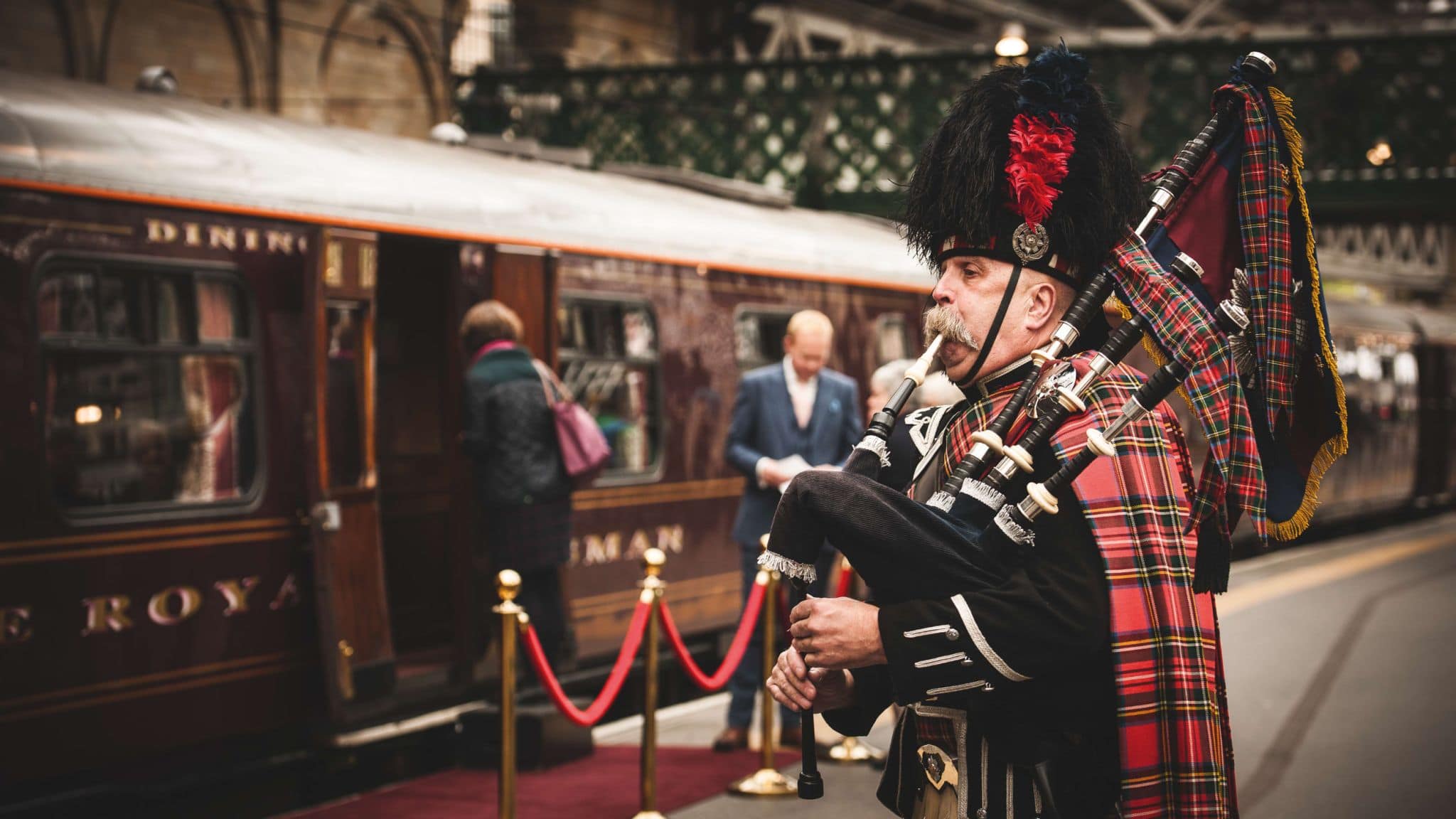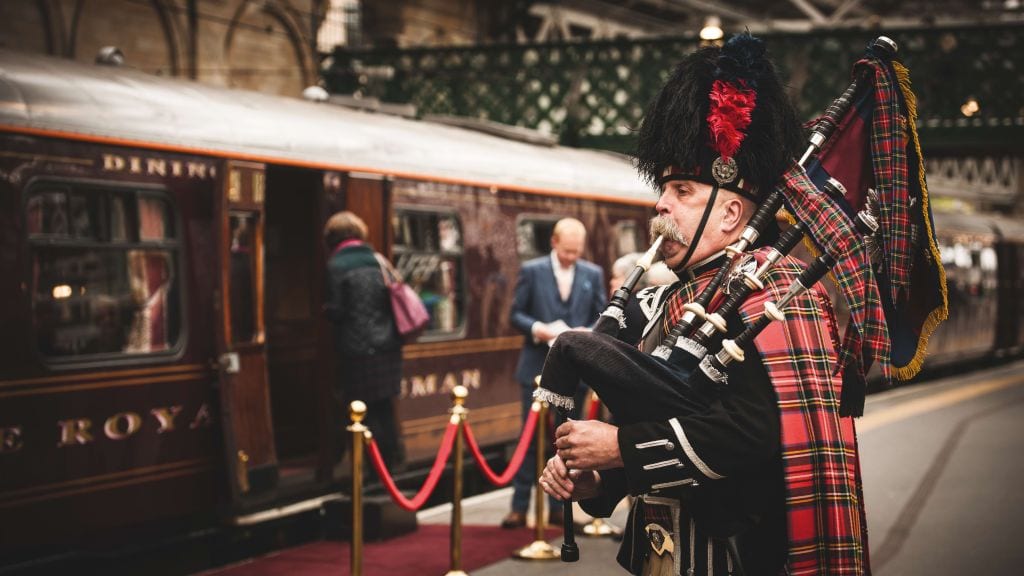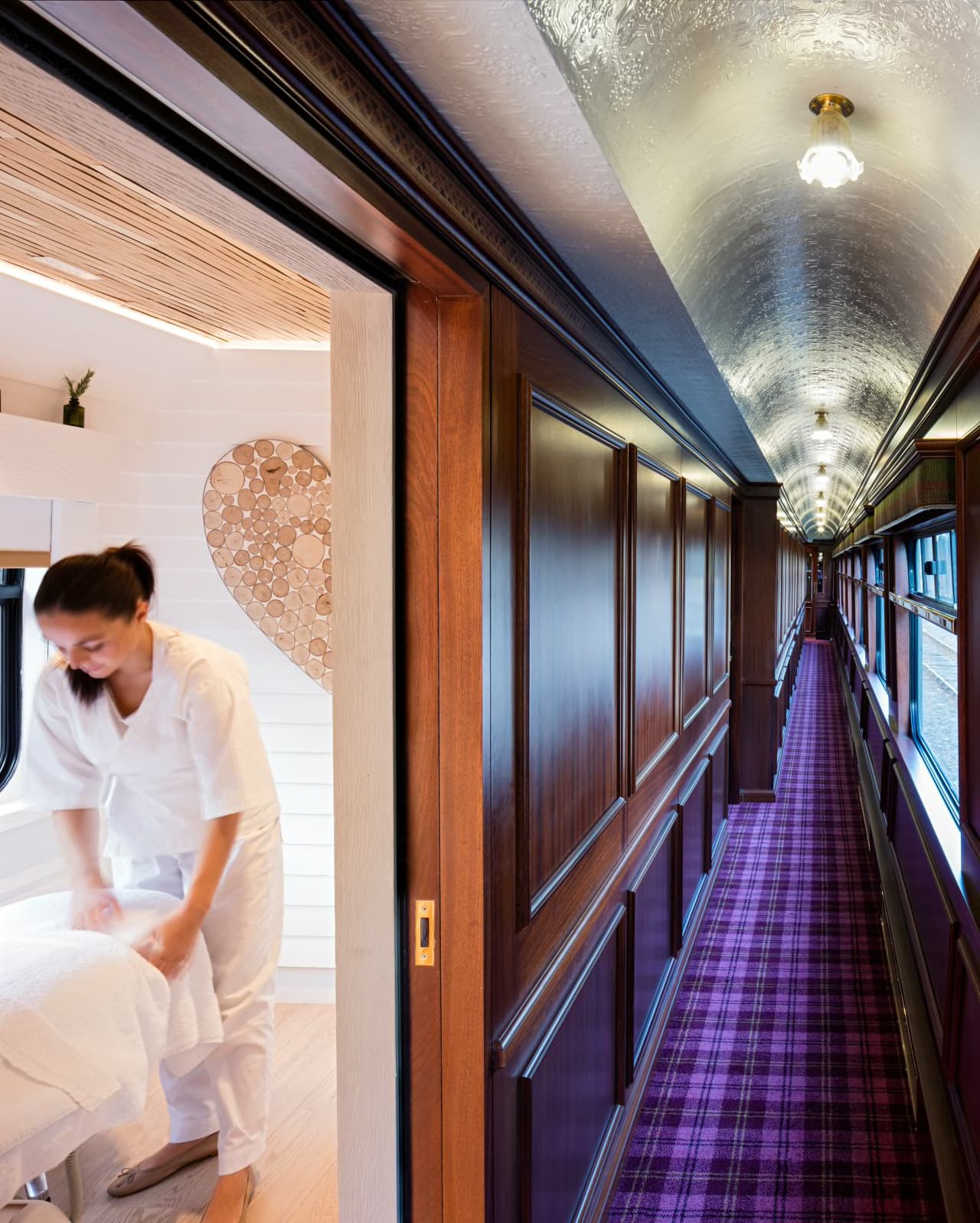 4. The british pullman, uk
Sister train to the legendary Venice Simplon-Orient-Express, the Belmond British Pullman was named the best luxury train journey in the world by Condé Nast Traveller's 2020 Readers Choice Awards.
There are 11 sumptuous carriages that date back to the 1920s, each bearing its own whimsical name and vintage history. The notable ones are Audrey – damaged in a Second World War air raid in 1940 – that has carried the Queen, the Queen Mother and H.R.H. Prince Phillip. Cygnus was featured in the film Agatha starring Vanessa Redgrave and Dustin Hoffman whilst Perseus formed part of Winston Churchill's funeral train in 1965.
The art deco-style interiors are awe-inspiring as is the attention to detail; from the polished brass and hand-stitched fabric to the vintage lamps that adorn each table and Lalique glass at every turn. The crockery collection by William Edwards, purveyor of the finest bone china in England is the train's latest proudly-acquired addition.
When it comes to food and drink, indulge in the best of British cuisine with the finest produce sourced from all corners of the British Isles for a delectable Afternoon Tea or a five-course evening feast.
Off-board excursions include visiting iconic and charming towns like Oxford and Cardiff, beautiful country houses and sporting events. If you travel during summer, explore seaside towns like Hastings, Whitstable and Margate. Whilst in winter, be swept away to the Canterbury Christmas Carols or Bath Christmas Market.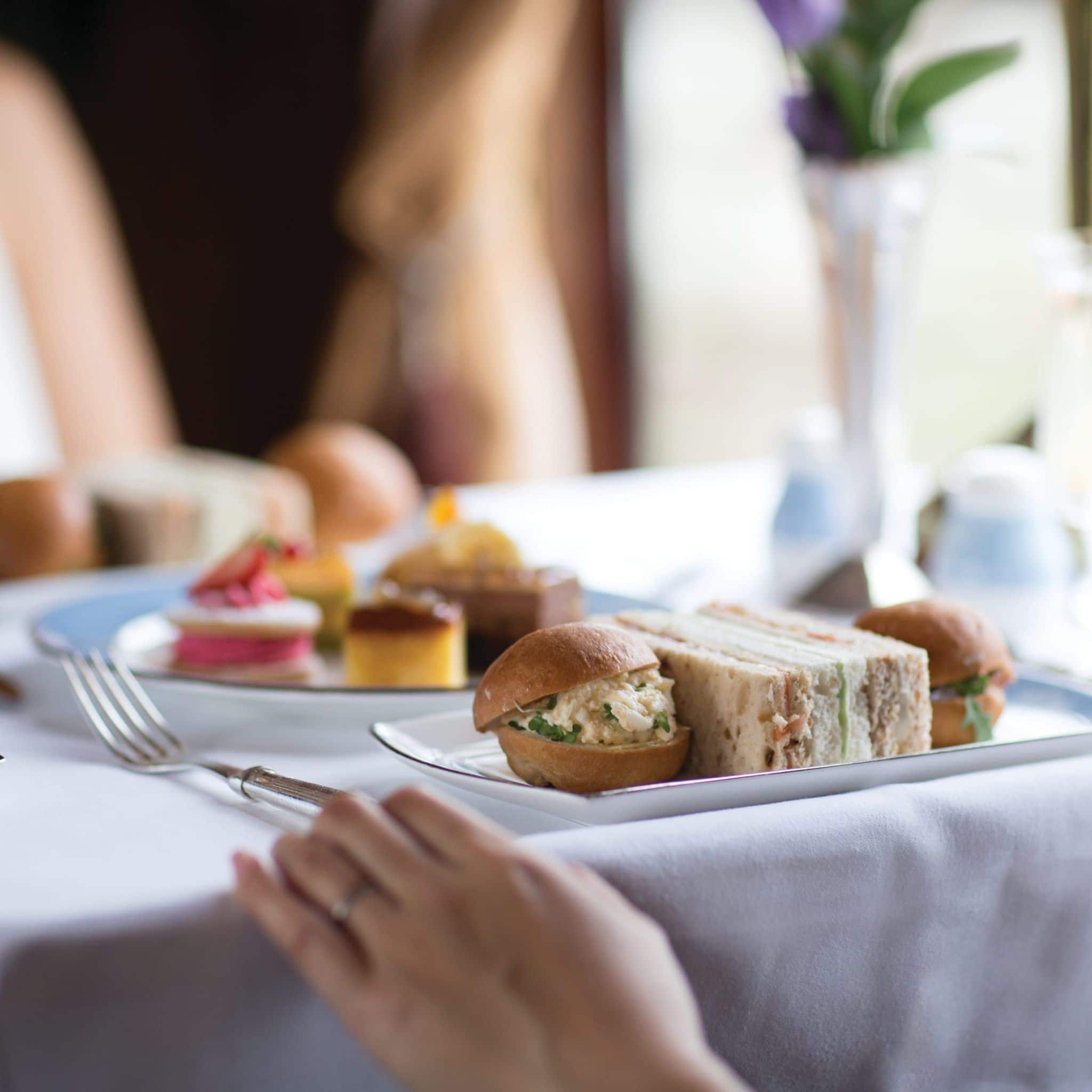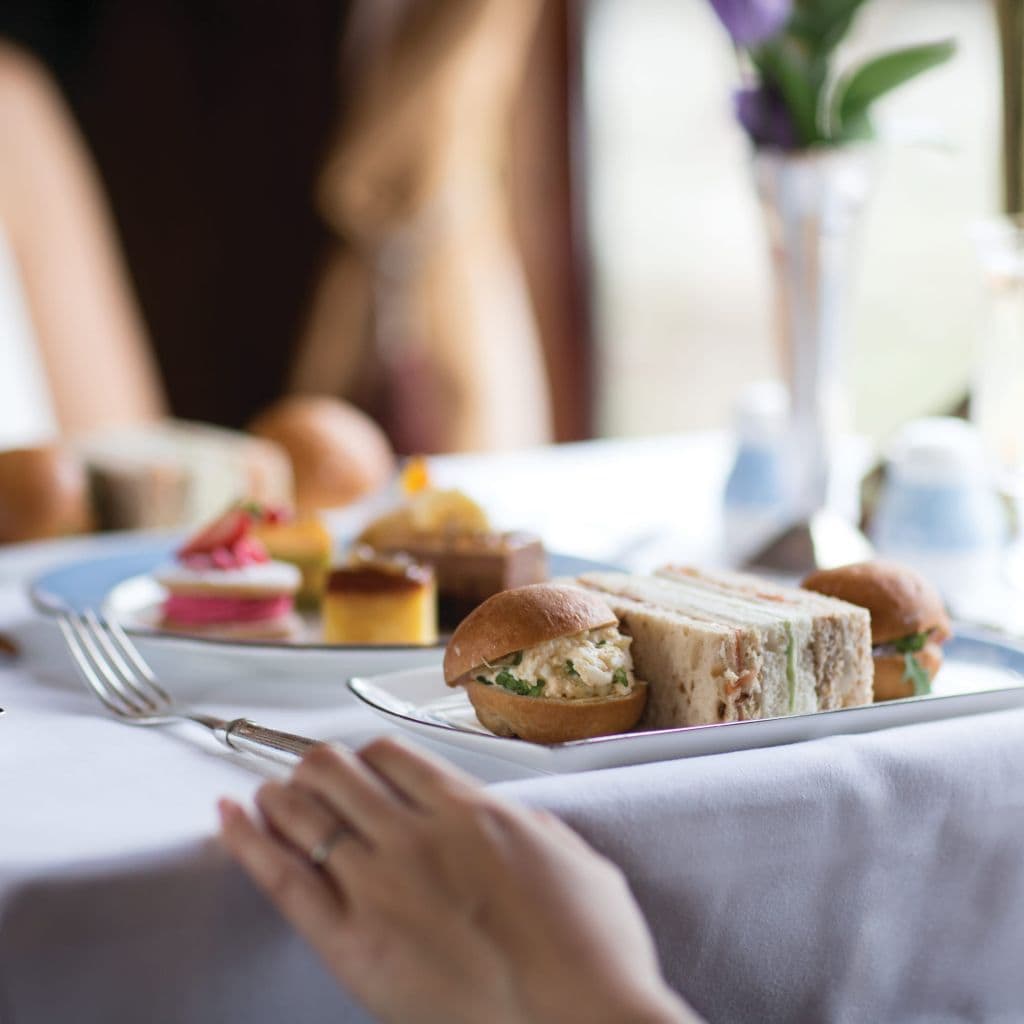 A classic English afternoon tea aboard The British Pullman.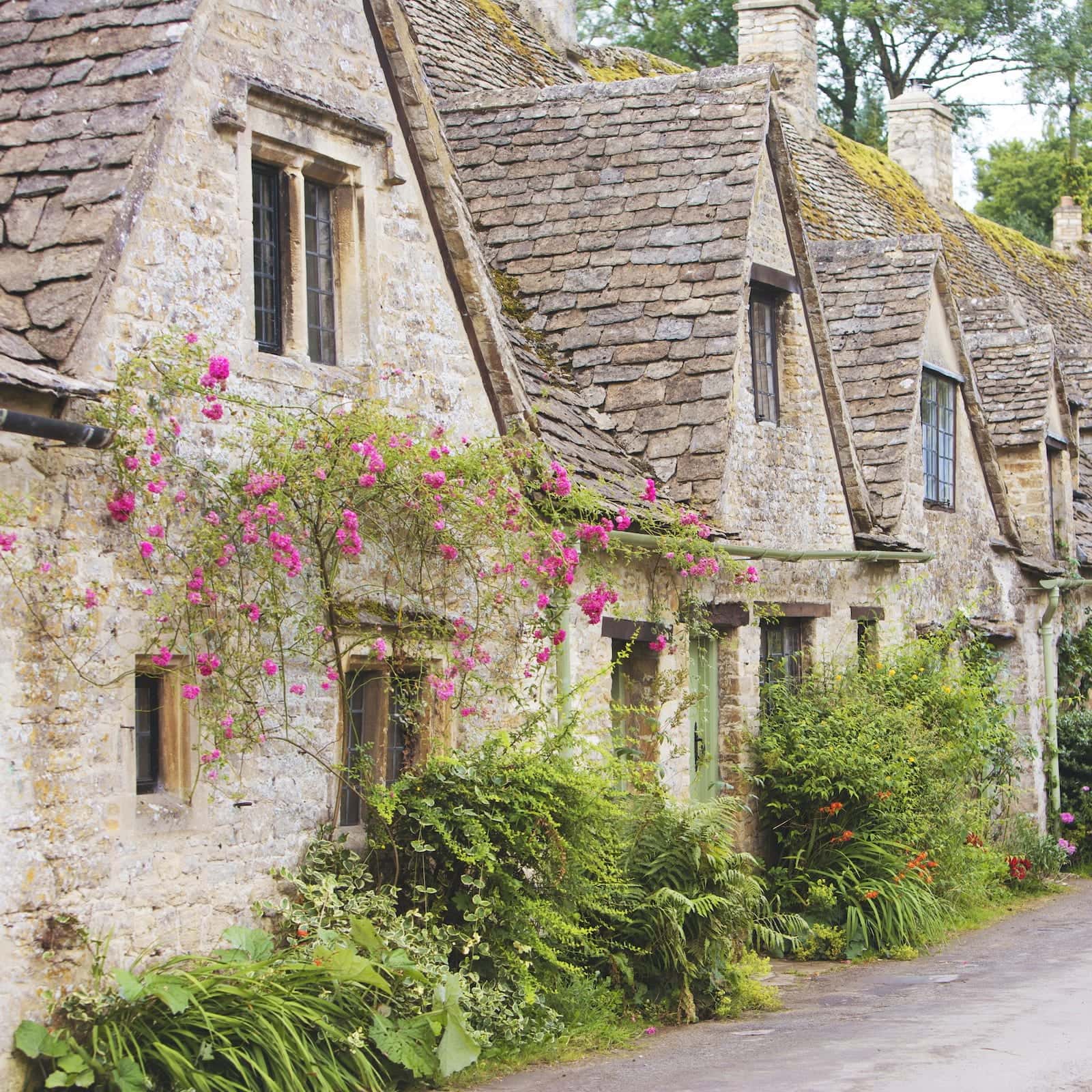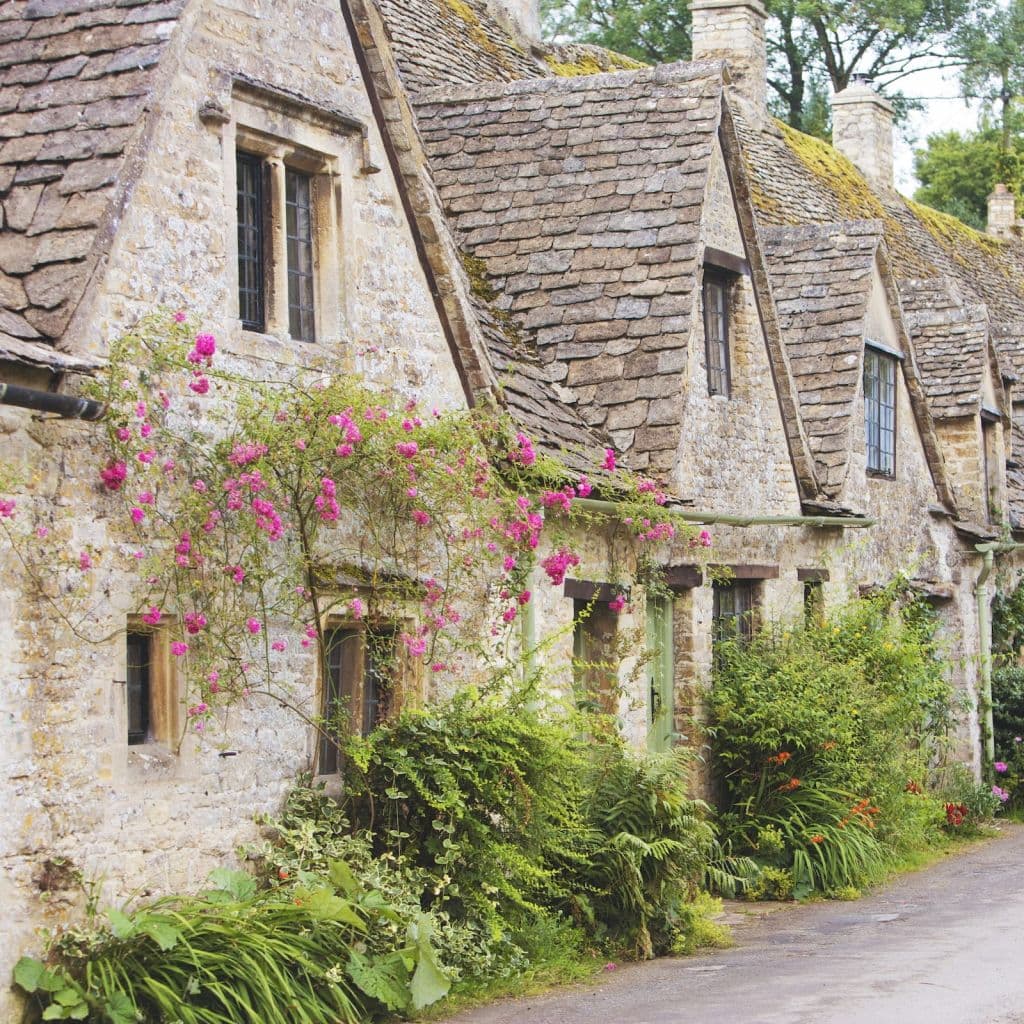 5. Luxury Train Travel in Spain on Al-Andalus
Enjoy the Spanish landscape on the Al-Andalus luxury train as you journey through the country's southernmost territory. The seven-day, six-night tour begins and ends in Seville, with stops in Córdoba, Granada, Cádiz, and Jerez. ( You can easily get to the start of this trip by high-speed, 2.5-hour AVE train from Madrid straight to Santa Justa Station.)
Most of the Al-Andalus sleeping cars were built in France in the late 1920s, as were all four public cars: lounge, two diners and bar car, which are as comfortable and beautiful as the sleepers.
You may feel like never leaving the train but the many stops along the way – Cordoba, Baeza, Ubeda, Granada, Ronda, Cadiz, Jerez, Sanlucar – provide an exciting tour through Southern Spain.
See 5 UNESCO World Heritage Sites – from Granada's stunning Alhambra, built by the Moorish rulers in the 14th century, the famed Seville Cathedral – third largest in the world and the mosque of Cordoba.
Food and drink are plentiful, with breakfast and four other multi-course meals where you can feast on local Spanish cuisine like aromatic Iberico ham.
Adjourn to the Al-Andalus lounge car for the evening's entertainment; there are singers, musicians and flamenco dancers. You may end up going to bed past your usual bedtime, but late nights and long, leisurely meals are an integral part of the Spanish lifestyle.
Did you know, Andalusia in Southern Spain is considered the true home of flamenco. So, it's natural the Andalusian capital, Seville would be the first place many people associate with the dance.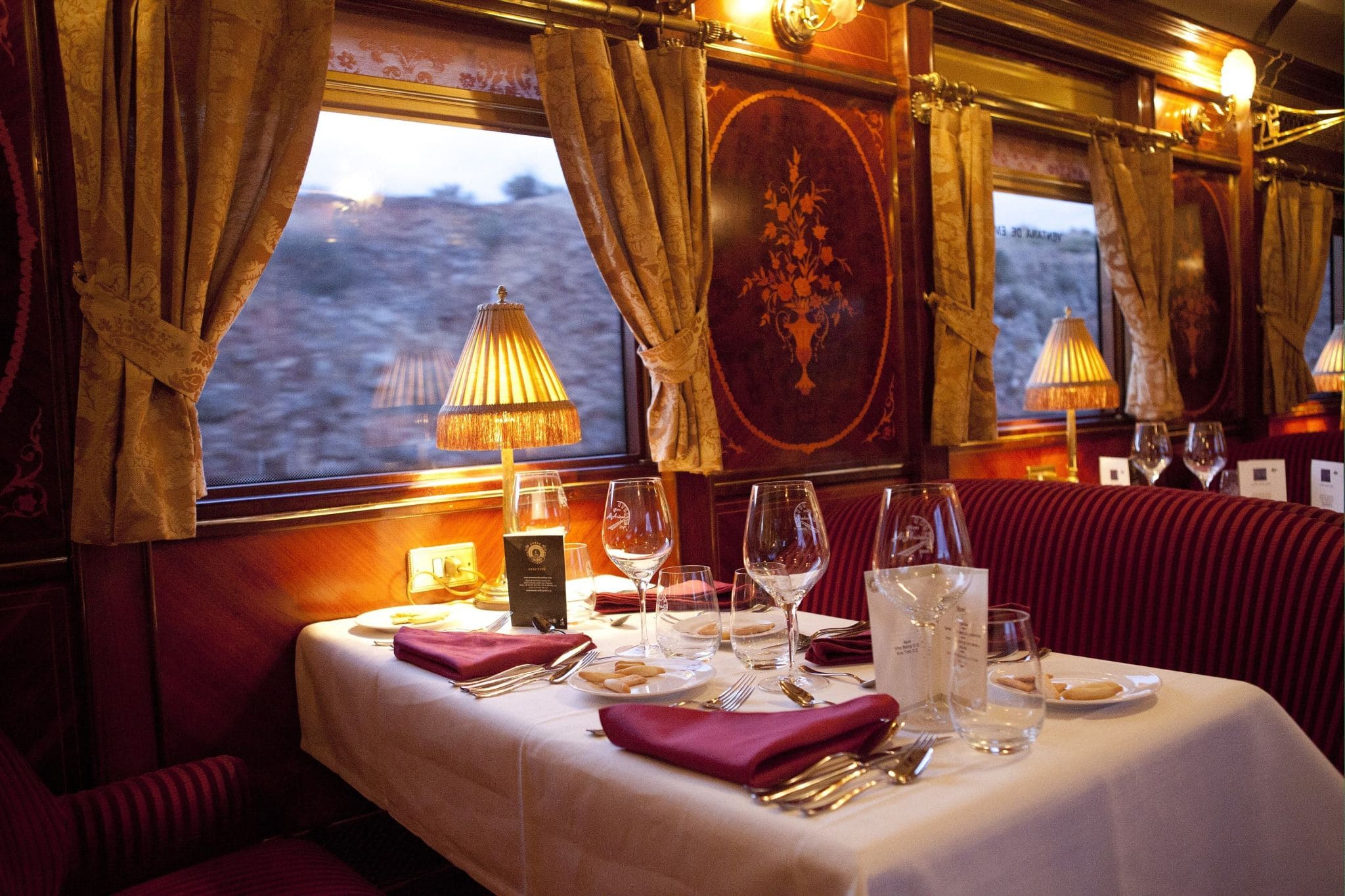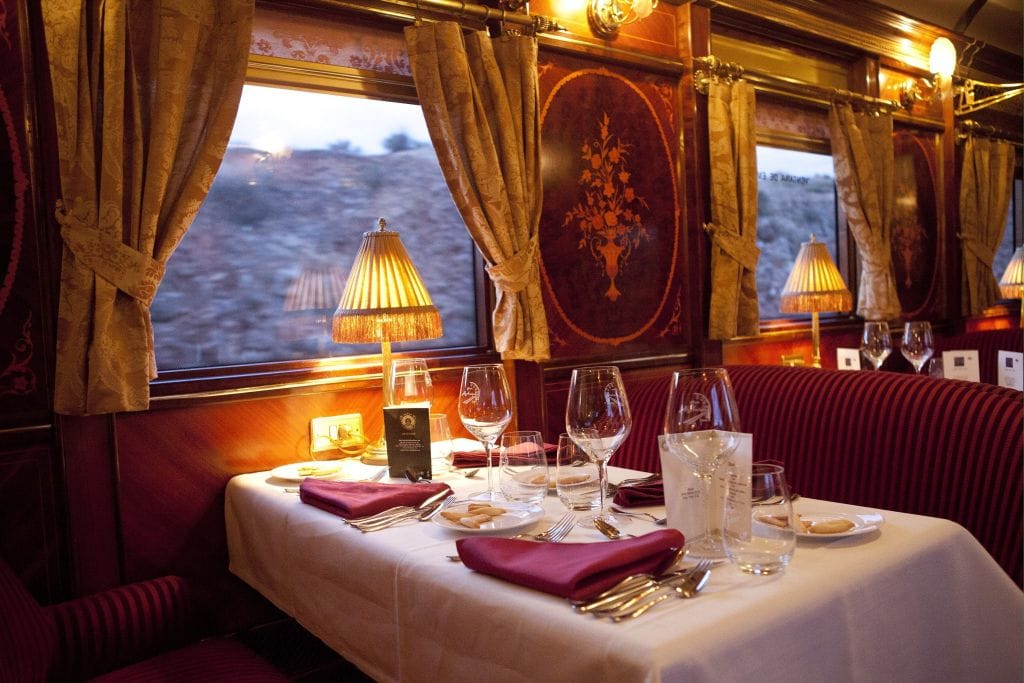 inspired to go onboard the best luxury trains in Asia & Europe?
Let Us Make it happen for you. REACH OUT TO US AT +603 2303 9100 OR

[email protected]
Before you leave, you may want to check these out: