Looking to travel to Turkey? We have the best Turkey travel advice for Malaysians looking to visit this amazing country that lies partly in Asia and partly in Europe.
7 Exceptional Experiences in Istanbul, TURKEY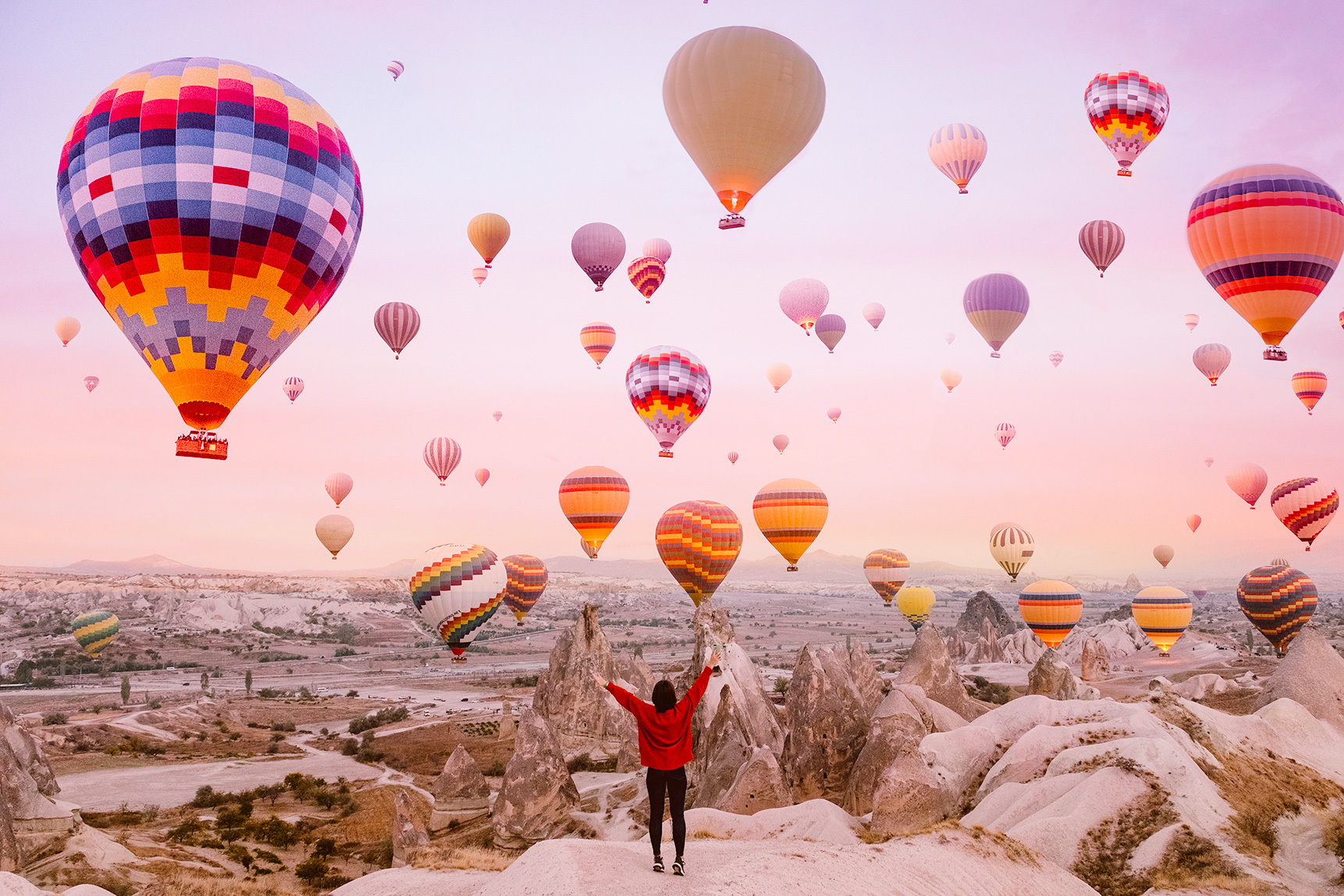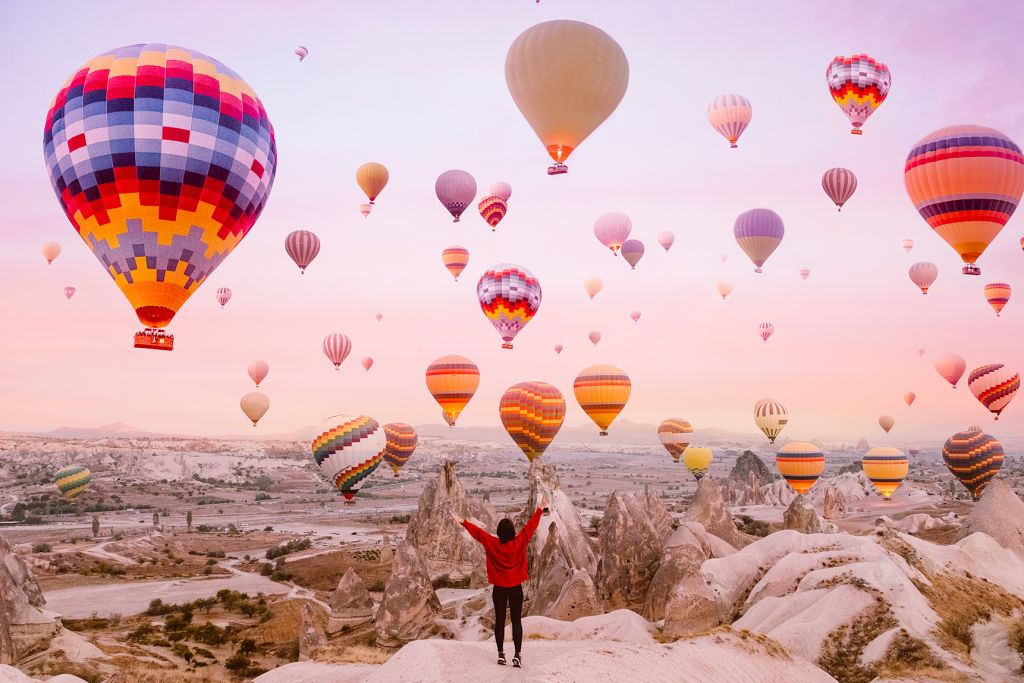 What can you expect? 
Turkey has long been a favourite among tourists looking for an idyllic summer getaway. This country offers everything from charming cities, spectacular ancient ruins and monuments, historical sites, and spectacular beaches. With its compelling (and lengthy) history, colourful culture, delicious food and multiple shopping options, Turkey, particularly its largest city, Istanbul, is completely captivating.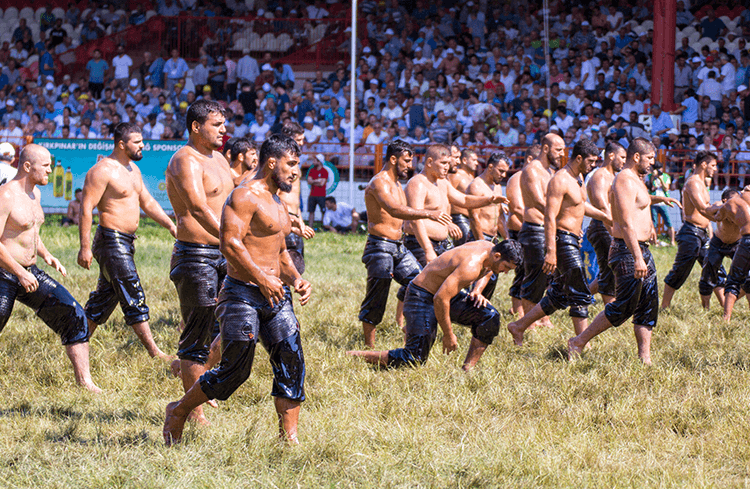 Did you know?
In Dec 2021, President Recep Tayyip Erdogan issued a circular to change the country's internationally recognised name from Turkey to Turkïye. The country has always been called Turkïye, in Turkish, since independence in 1923 from the occupying Western powers. Look out for "Made in Turkïye" products when you shop for local fare.
The national sport of Turkey is oil wrestling. Also known as grease wrestling, oil wrestling is one of the oldest sports in Turkey. Before the wrestling gets underway each man is covered in olive oil by the yağcı (oiler). Oiling the wrestlers' bodies makes it harder to grab each other. This sport requires great strength and mastery.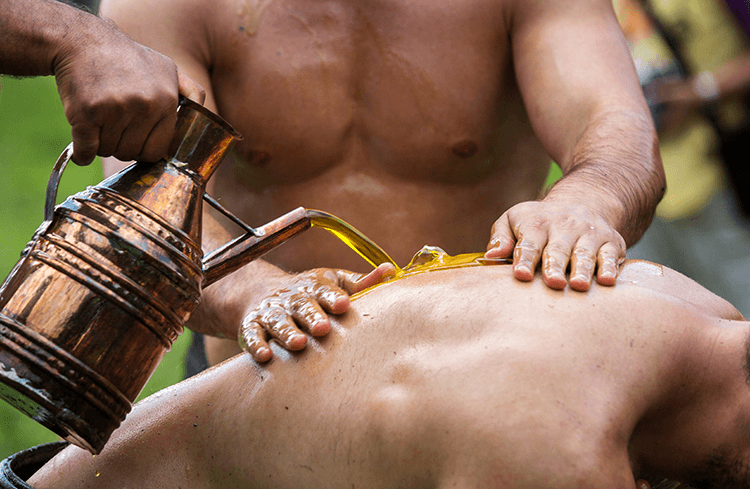 St Nicholas – the historical figure behind the man we know as Santa Claus – was born in Patara, Turkey, around 300 AD. Locals believe he performed miracles in his lifetime, including saving sailors from sinking ships. This made him one of the patron saints of sailors. Tales of his generosity eventually become the basis for Santa Claus.

Travel advise for Malaysians going to Turkey
Malaysians can enter the country without a visa for a period of 90 days. This must be a social visit and their passport must be valid for at least 6 months from the date of entry.
Turkey Travel Advice: Current Covid-19 restrictions 
Fully vaccinated visitors from Malaysia can enter Turkey without restrictions. Government authorities have removed paid-for testing entirely for the fully vaccinated, meaning that travellers are test-free from start to finish. However, airports do random PCR testing on visitors upon arrival.
If you are not fully vaccinated, you must provide a negative PCR test taken within 72 hours of departure.
All passengers must complete a Turkey Entry Form at least 72 hours before departure. Paper or mobile copies can be shown on arrival.
Children under 6 are not required to submit testing or vaccine information, while passengers transiting are also exempt.
Restrictions such as mandatory mask-wearing in all indoor and outdoor spaces are in force.
Entry into more crowded venues like theatres, cinemas or concerts will require proof of vaccination, or a negative PCR test was taken 48 hours prior to the event. For non-residents, a printed copy of a vaccination certificate should suffice.
Turkey Travel Guide: The Istanbul Edition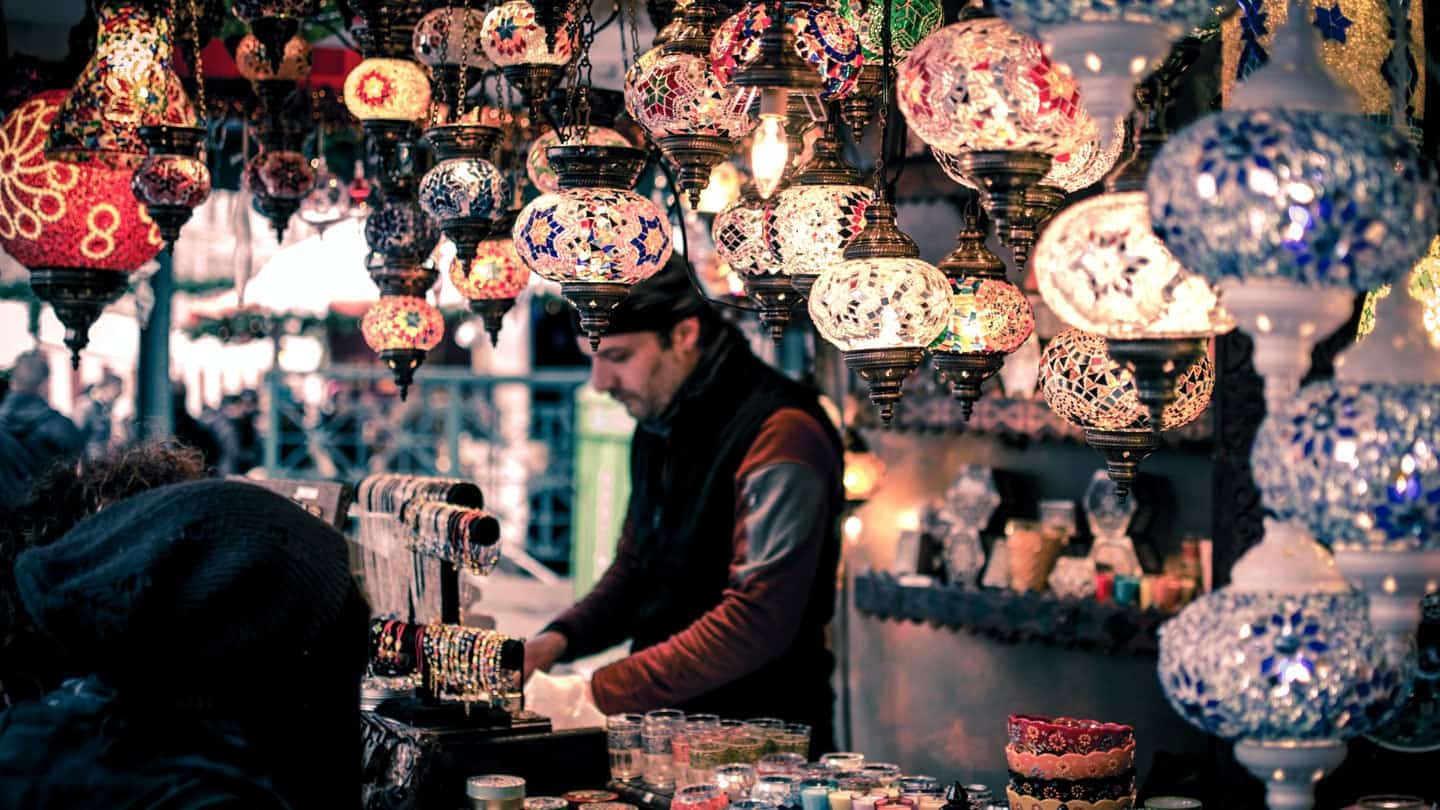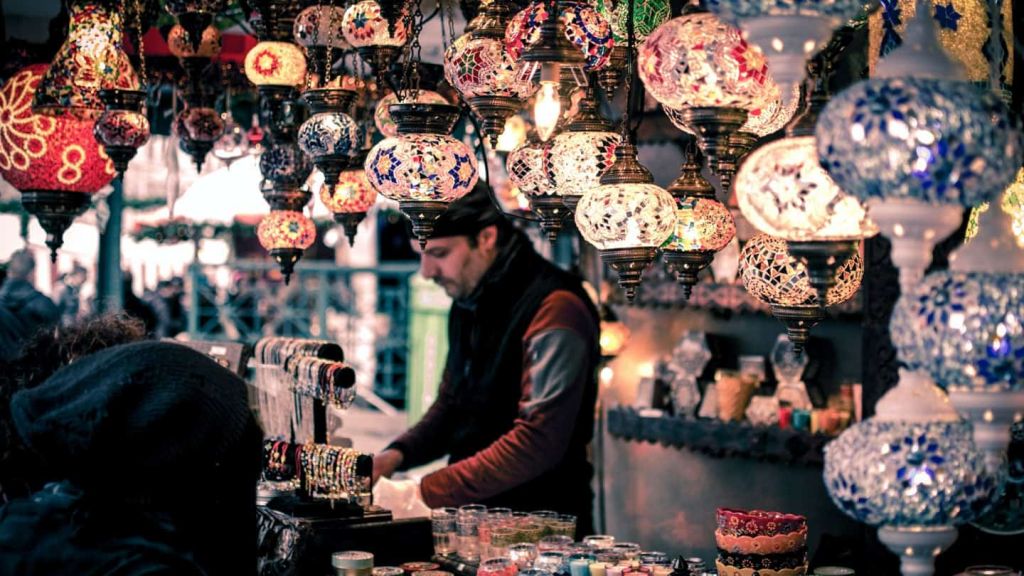 There is truth to the saying 'Istanbul is the new cool'. Every Turkey travel guide will recommend a trip to this wonderful city. Whether you're a history buff, an architecture lover, or simply a traveller or shopper who loves to meander through beautiful neighbourhoods, Istanbul has something for you.
Oh, and foodies too! Traditional Turkish food is fresh, delicious, and unforgettable. We discuss mouth-watering Turkish food that will give even the hard-core foodies instant 'foodgasm' below.
Here, we identified 7 experiences in Istanbul that we think visitors should not miss.  Do note that this is only a handful of the many, many magnificent destinations and experiences that you can find in this vibrant, historical yet cosmopolitan city.
7 must-have Experiences in Istanbul
1. Visit the Hagia Sophia and the Blue Mosque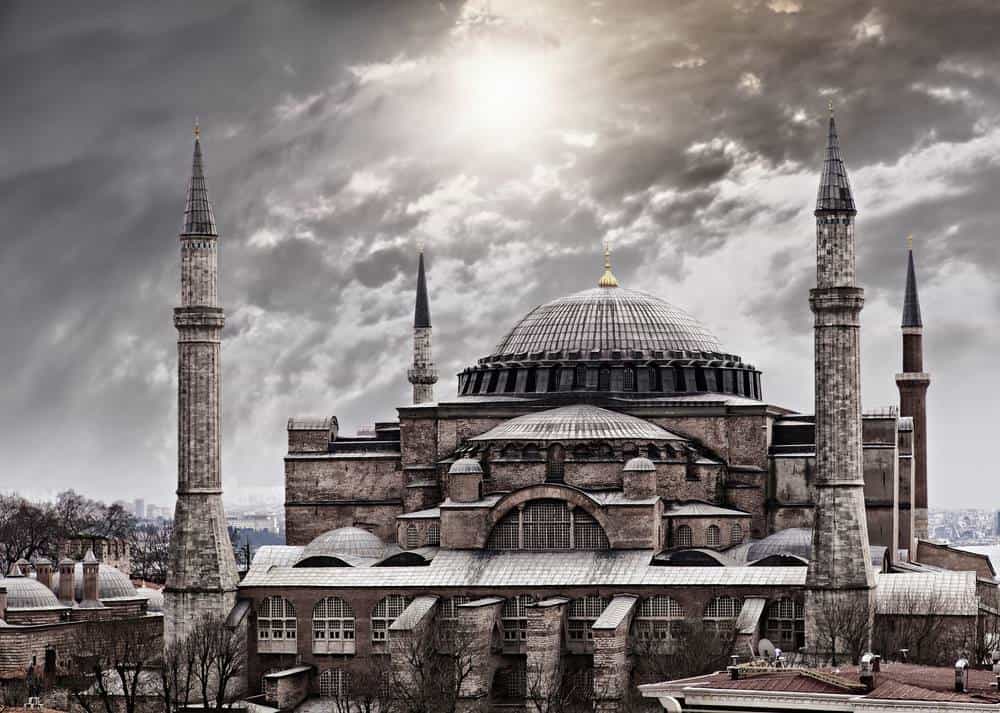 The Hagia Sophia has been a church, a mosque, and a museum when it was built in 537 AD. Today, it is one of the most famous (former) houses of worship in the world. Visiting the Hagia Sophia is easily one of the most popular things to do in Istanbul!
Even at the time when it was built, the Hagia Sophia was regarded as an architectural marvel. Many neo-Byzantine churches and Ottoman mosques have been modelled on it. Its richly decorated interiors, with walls covered in mosaics and towering marble pillars, are a hallmark of Byzantine style and grandeur. Pictures don't do this grand structure justice.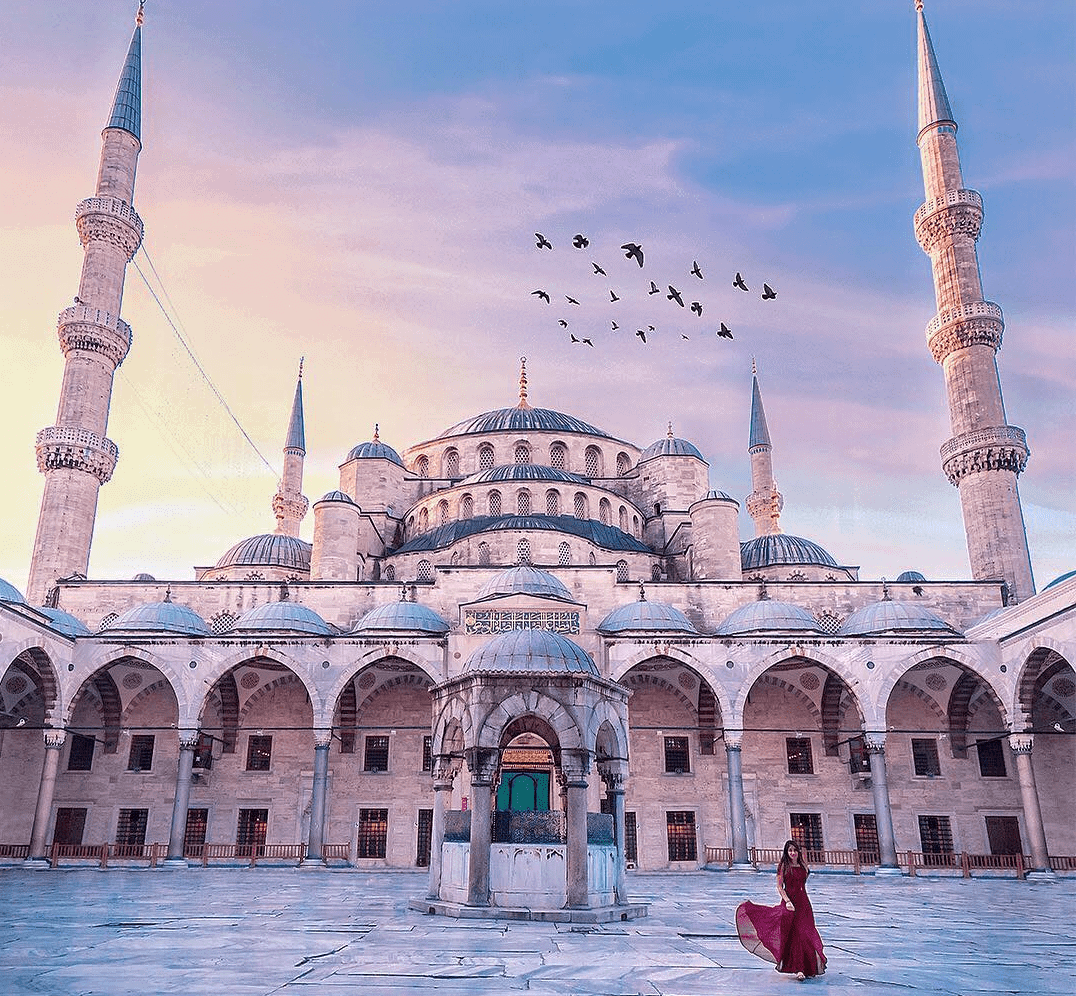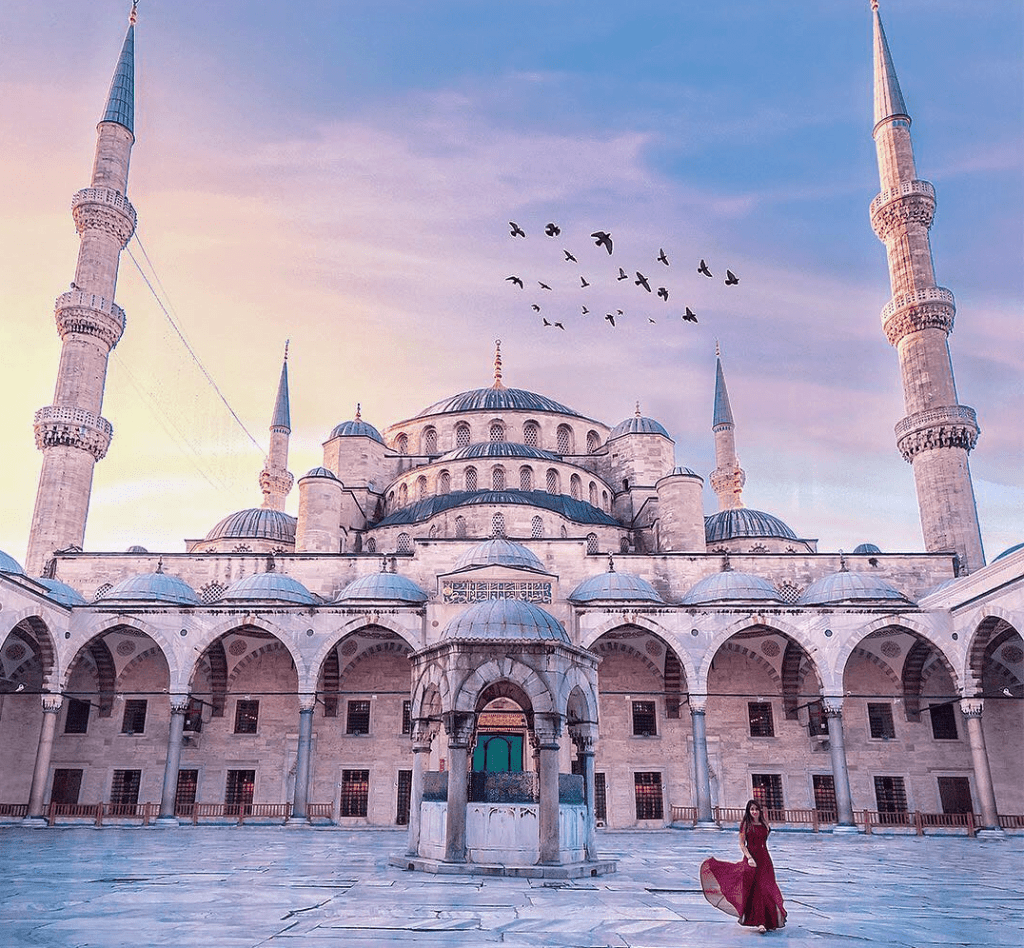 The Blue Mosque, so-called because of its stunning, blue-tiled interior, is arguably the most beautiful mosque in Istanbul. This is an unmistakable part of Istanbul's skyline and one of the prettiest sights in Istanbul. The building is still a functioning mosque, so it closes during prayers every day. Remember to dress decently (legs and shoulders covered, hair covered for women) should you decide to visit.
2. Look for the Hippodrome (ancient chariot racing track)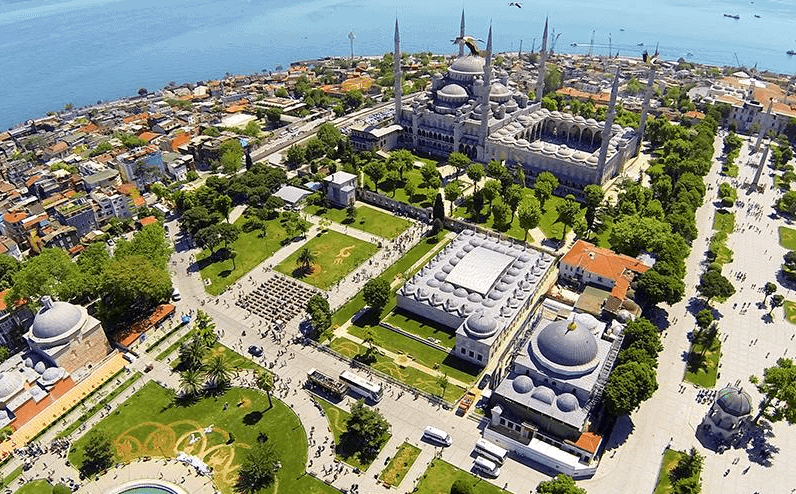 The Hippodrome can be found in public gardens that stand in front of the Blue Mosque and Hagia Sophia. Hippodrome (Sultanahmet Square), aka Hippodrome of Constantinople, was also home to gladiatorial games, official ceremonies, celebrations, protests and such. It was also used as a symbol of power for the empire. In the area, there are two obelisks, an Islamic art museum, a fountain, another museum, the Blue Mosque and the famed Hagia Sophia. It's clearly hard to explain everything so maybe it is just best to go see for yourself.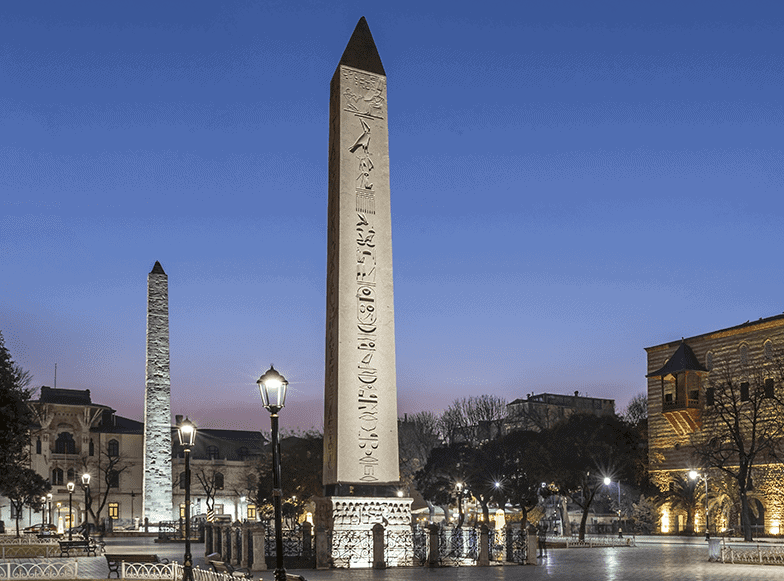 Here is an interesting fact. The Egyptian Obelisk that sits right next to both the Hippodrome and the Blue Mosque has been erected in the city for more than 1500 years and it was already pushing 2000 years old when it got there (do the maths!) Also, note that the obelisk is only 2/3 of its original size now.
3. Tour the Topkapi Palace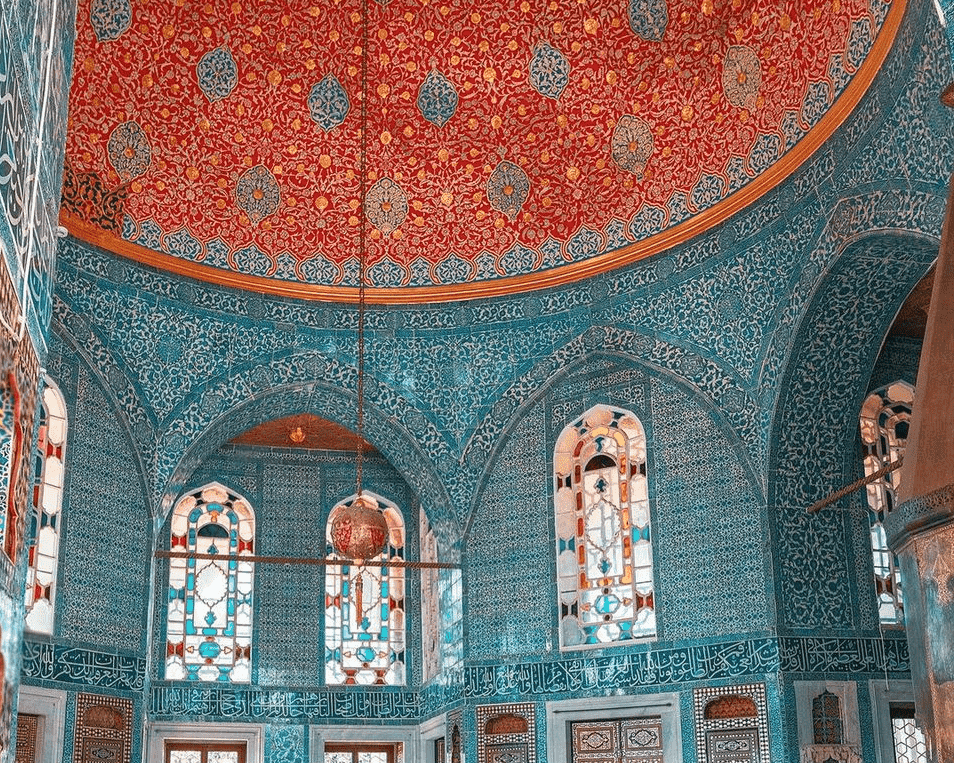 Once the home of Ottoman sultans, Topkapi Palace is known for its ornate architecture, beautiful grounds, sweeping views of the Bosphorus Strait, and its historical artefacts. We think visitors should pay an additional small fee to enter the harem. This is the living quarters of the sultan, his family, and his concubines, and consist of some of the prettiest and most intricate rooms of the palace.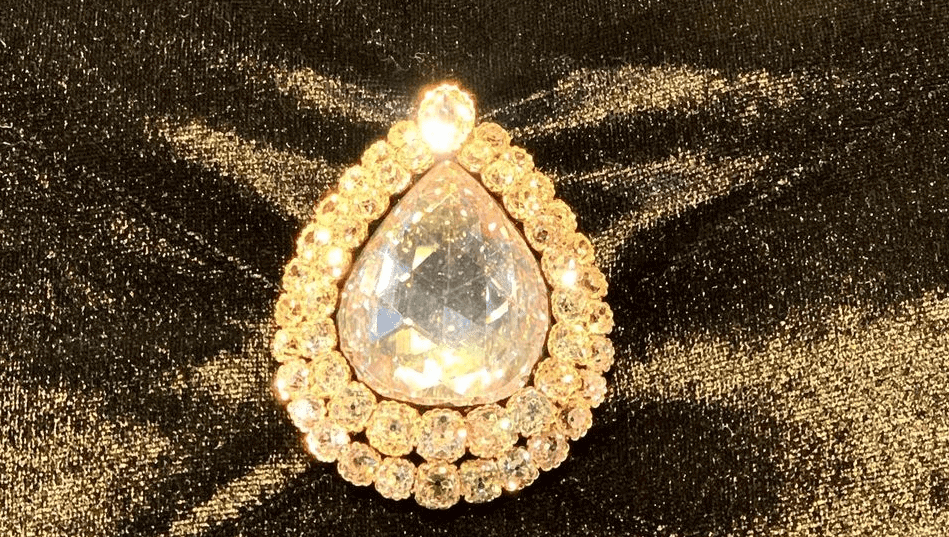 Here is our Turkey travel guide to Topkapi: if you are at the Topkapi Palace Museum, look out for one of the most famous diamonds in the world, Kaşıkçı Elması (Spoonmaker's Diamond). This is an 86 carat gem that is surrounded by a double row of 49 smaller diamonds. The Kaşıkçı Elması is the fourth largest diamond of its kind in the world.
4. Make time for museums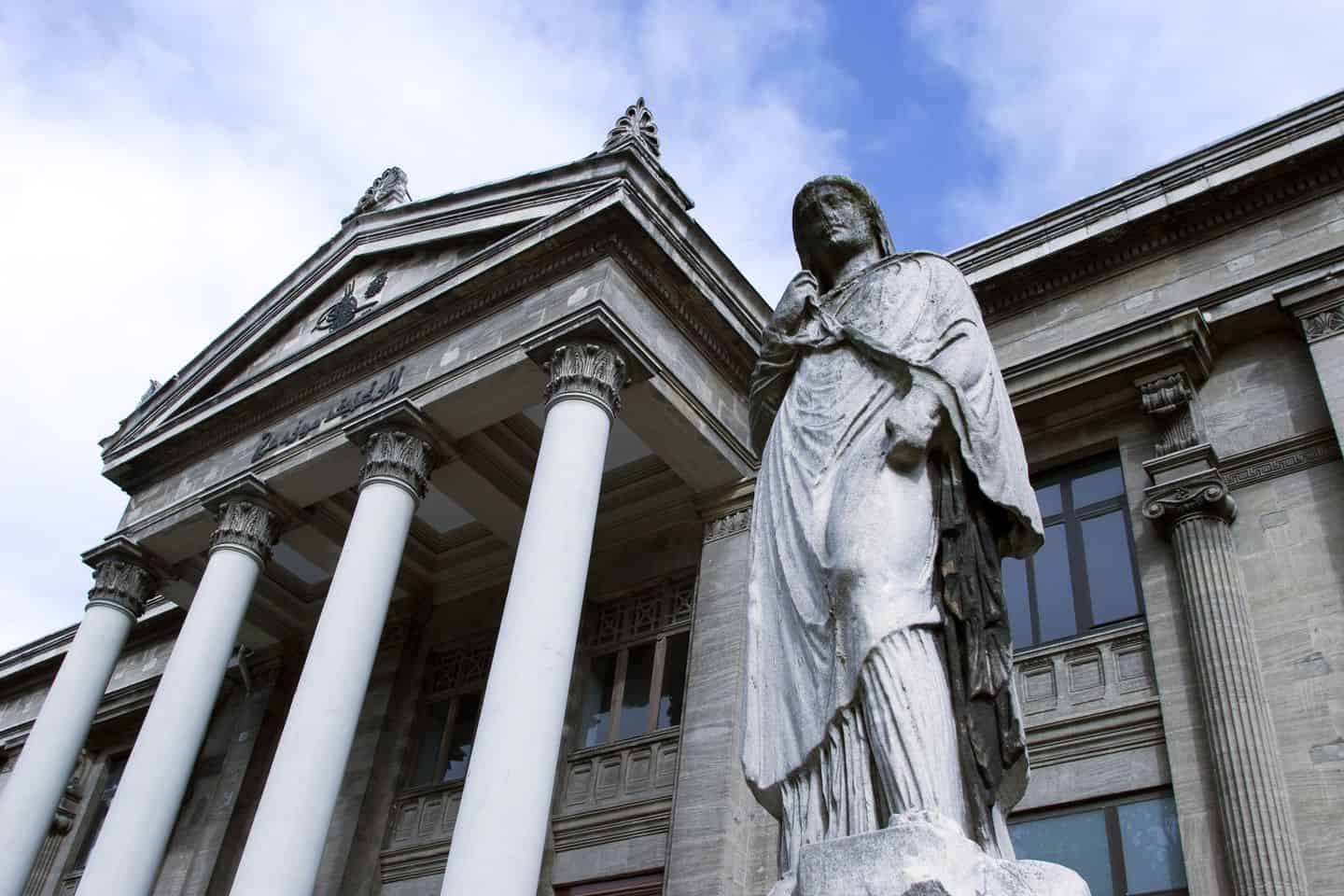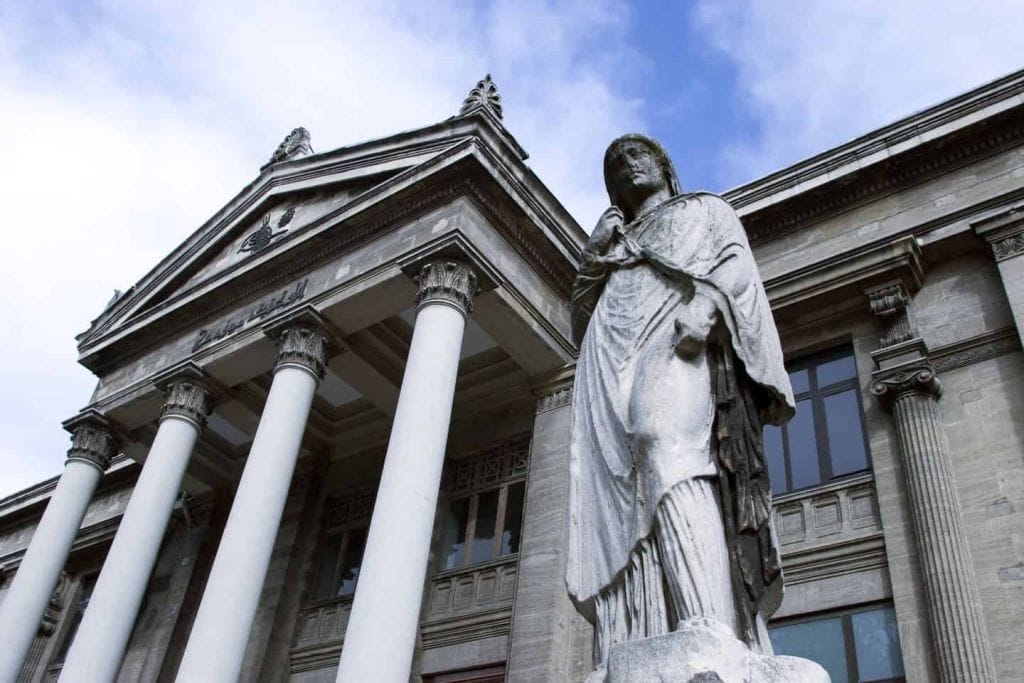 Istanbul's long and storied history and because it has been ruled by several of the world's great empires makes it a fantastic treasure trove for history buffs. Turkey's first museum, the İstanbul Archaeology Museum, has three sections: Archaeology, the Ancient Orient and Islamic Art. It holds an extensive collection of Ancient Greek, Roman, and Turkish artefacts.
5. Shop for everything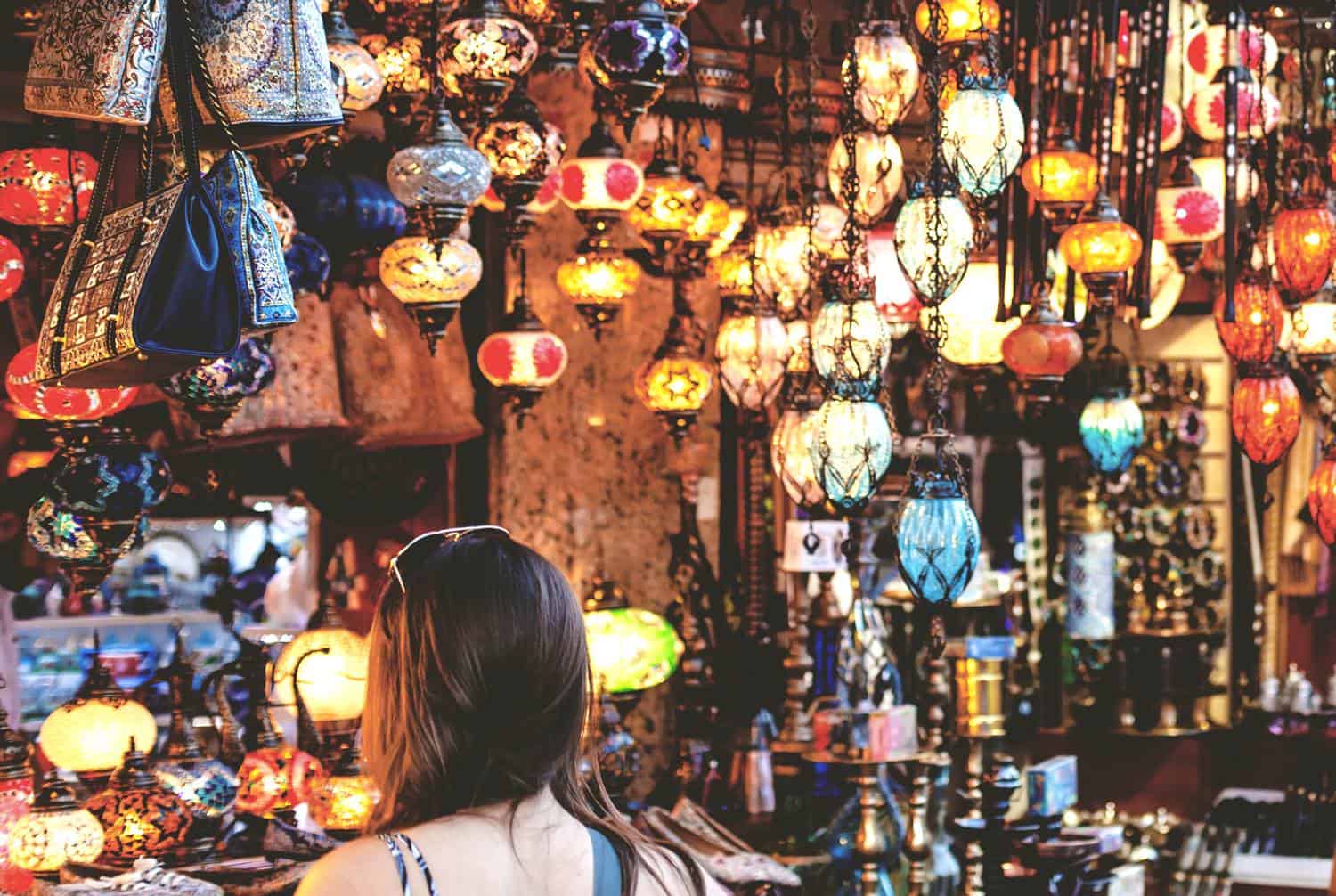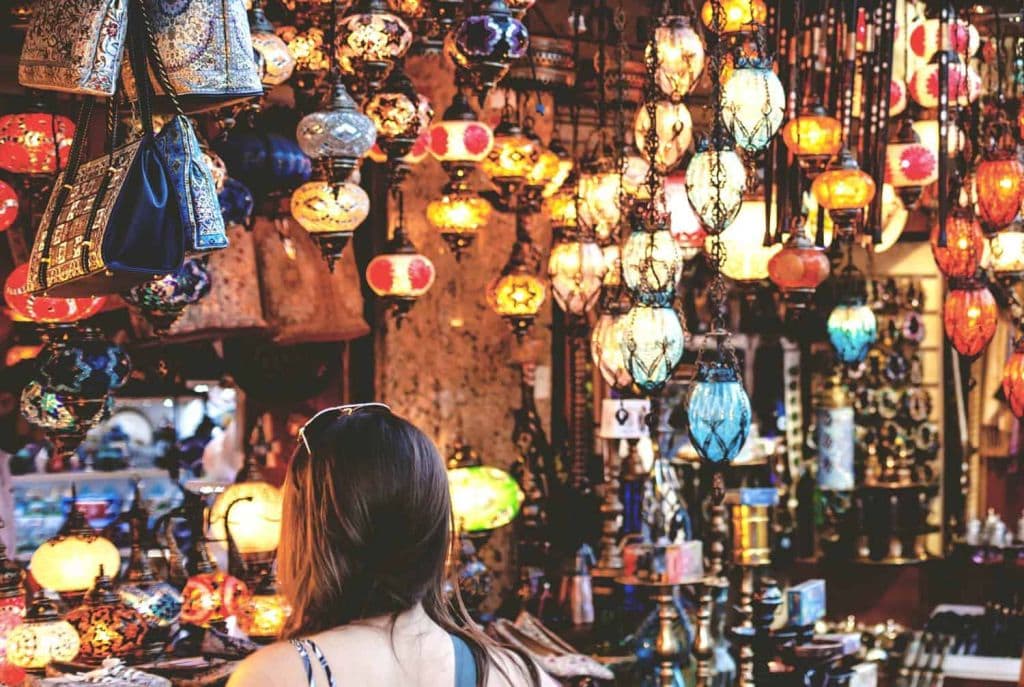 Home to more than 4,000 stores covering 60 streets, the Grand Bazaar has been open since 1461. This is the perfect place to enjoy the hustle and bustle of Istanbul in a beautiful setting. Expect to find everything! If you need inspiration, look for an evil eye (see below), a Turkish lamp, Turkish delights (candy), a cup of tea, fabric, jewellery, shoes, and suitcases. Haggling is expected here, so be ready to play if you're hoping to buy souvenirs.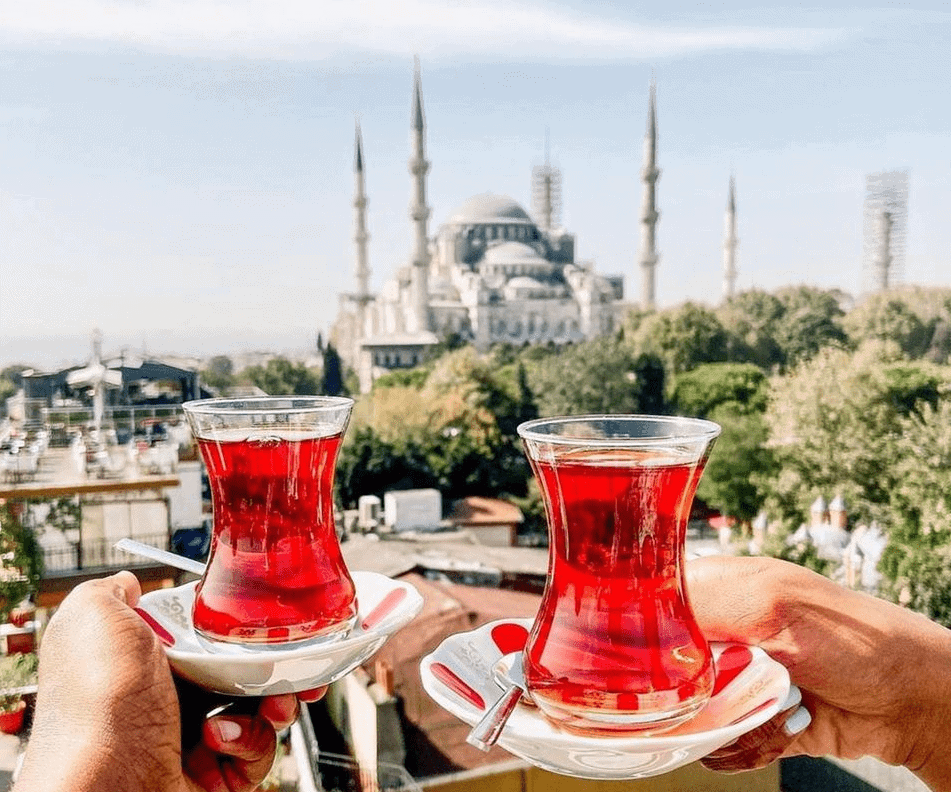 You may associate Turkey with coffee. But having tea with a shopkeeper is a common practice in Istanbul. Don't be surprised when you get offers of tea when shopping! About 96% of the population drinks at least one cup of tea every day. Turkish tea is robust and served in small tulip-shaped glasses.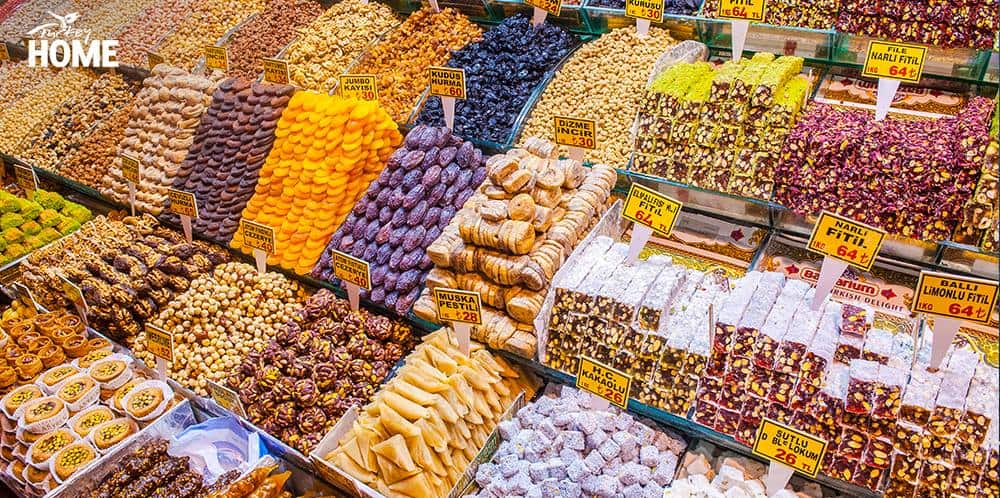 Do not miss the Spice Bazaar. This is the place for an edible treat. There are so many types that you won't know which to eat first. Explore the outdoor market on the west side of the building. This market has vendors selling local produce such as olives, cheeses, vegetables, and even Turkish coffee grounds!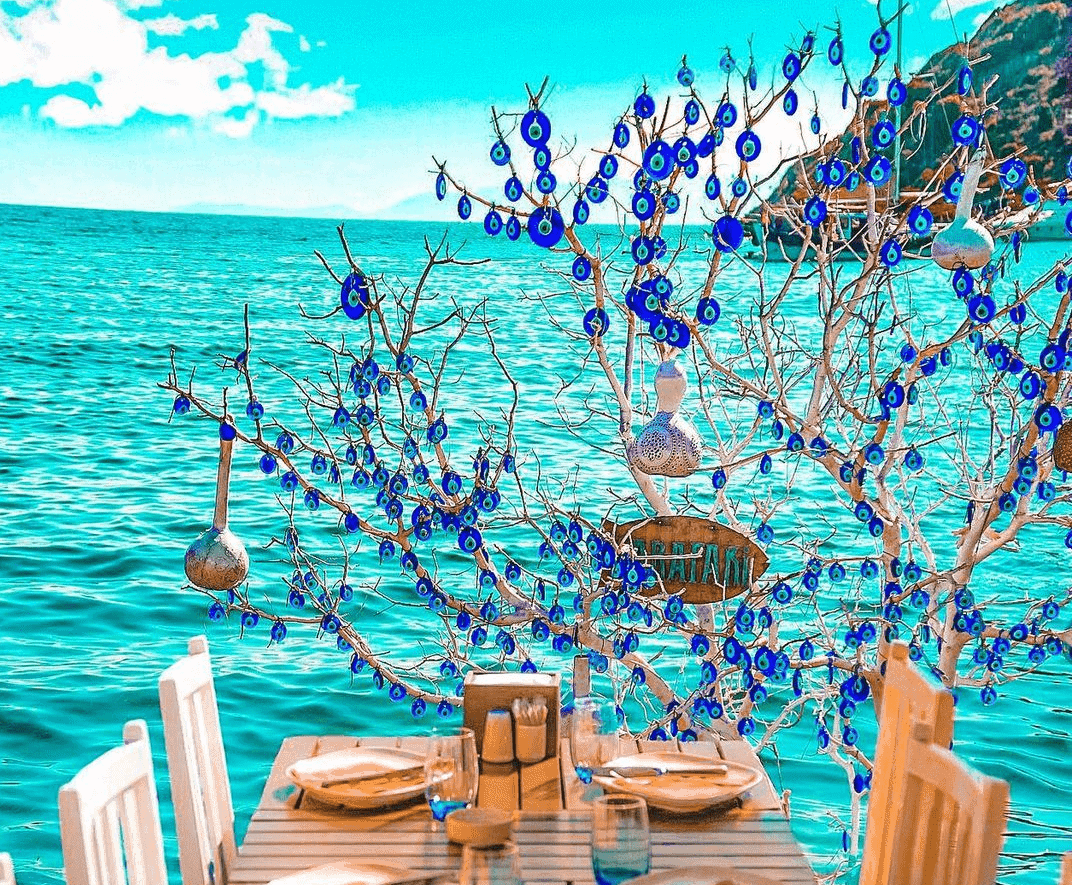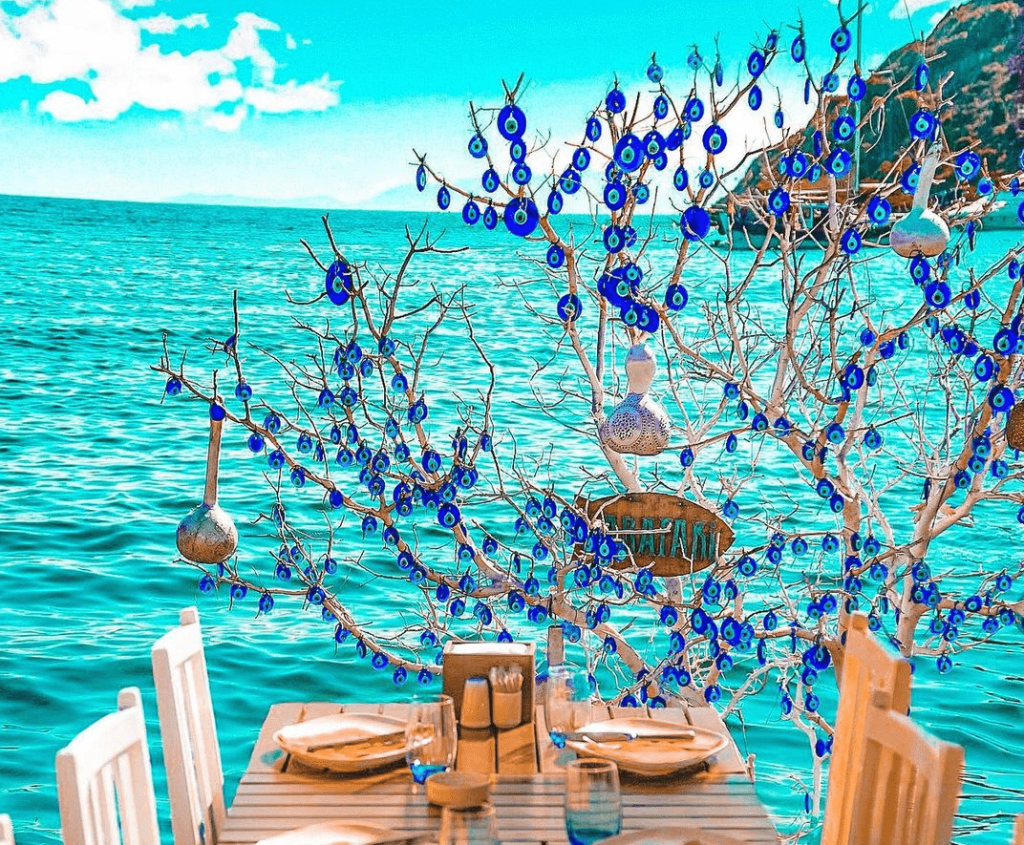 The Evil Eye is the best-selling souvenir in Turkey. The Nazar boncuğu, or "evil eye", is a stone made from molten glass, iron, and copper. It is believed to protect the wearer from evil forces. The blue colour of the stone has the power to shield off negative energy.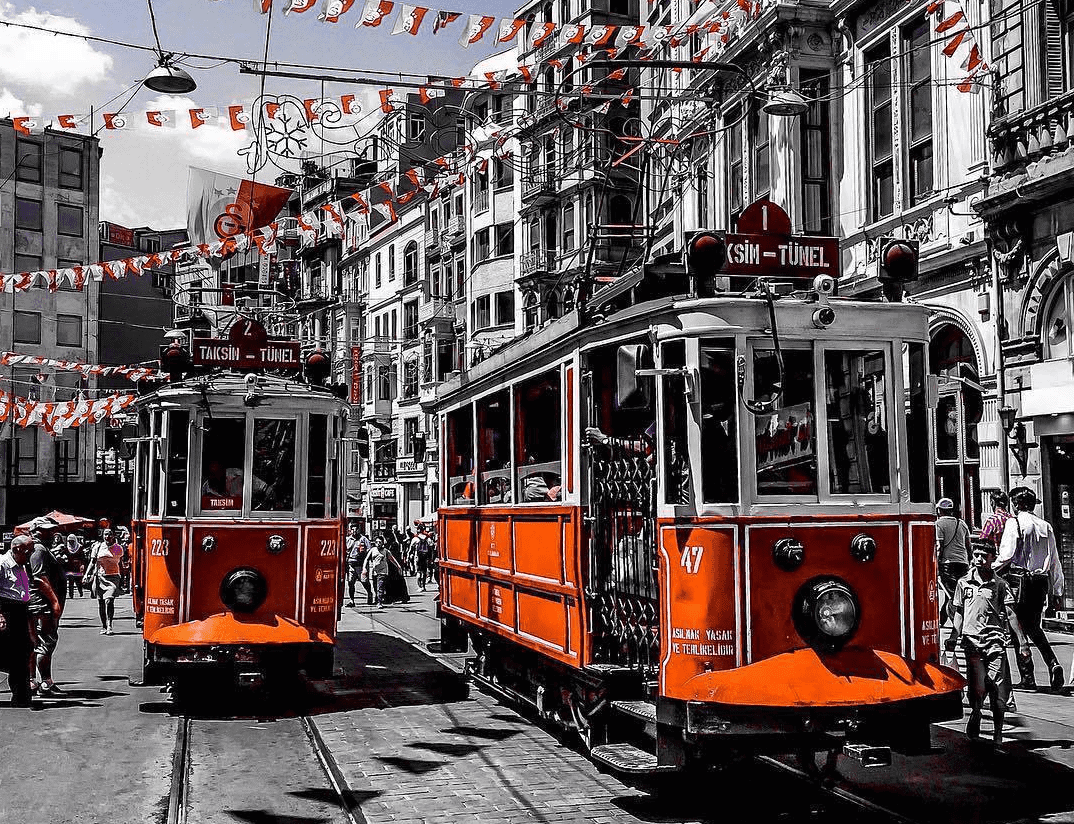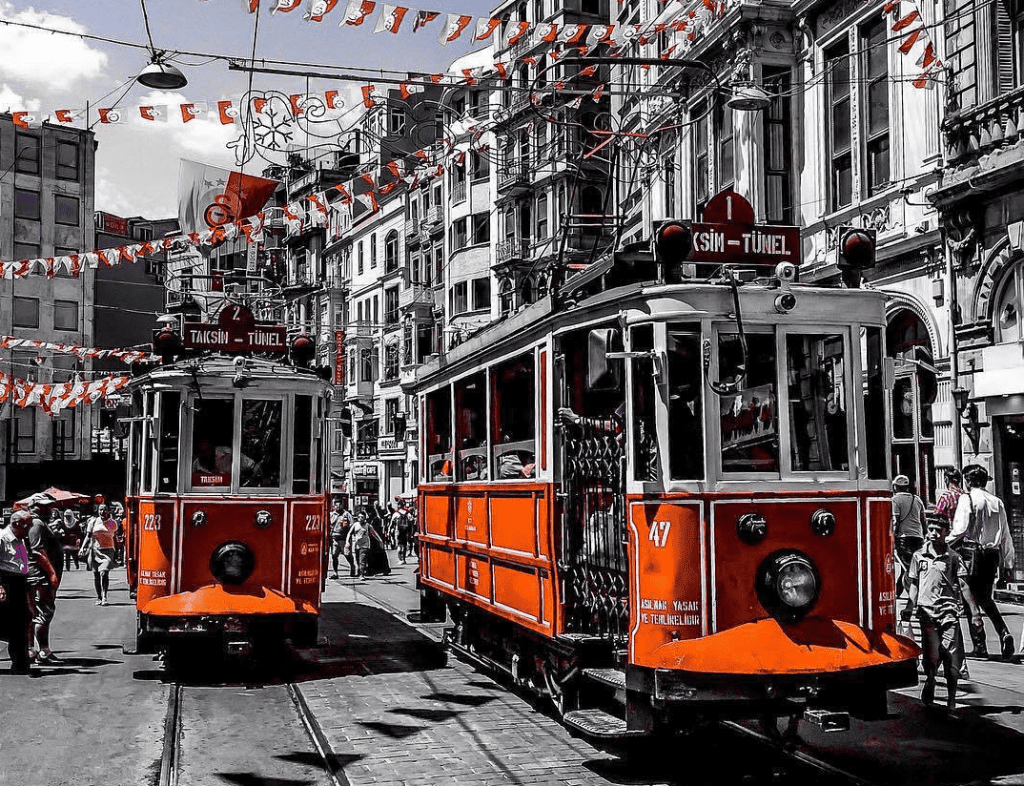 Istiklal Street is the heart of shopping in modern Istanbul. You can find a delightful mix of local retailers as well as international chains such as H&M, Zara, and others. It is also a great street to people watch. Look out for the nostalgic tramway on Istiklal. It's hard to miss the beautiful red colour. Besides transportation, this tram also serves as a venue for small concerts and special cultural and social activities.
6. Foodgasm in Istanbul
[/vc_column_text]
Thanks to a long history of multiple cultures. Istanbul's food scene is varied. It is also gigantic with incredibly delicious options. We think a food tour or farm visit, often part of a Turkey travel package, to be a great way of getting introduced to the best food in Istanbul.
Just look at the Turkish breakfast. This is an experience that is designed to be social, shared and savoured. Turkish breakfast consists of many small plates both sweet and savoury, accompanied by bread and graced with çay (Turkish black tea) served in traditional tulip-shaped glass cups.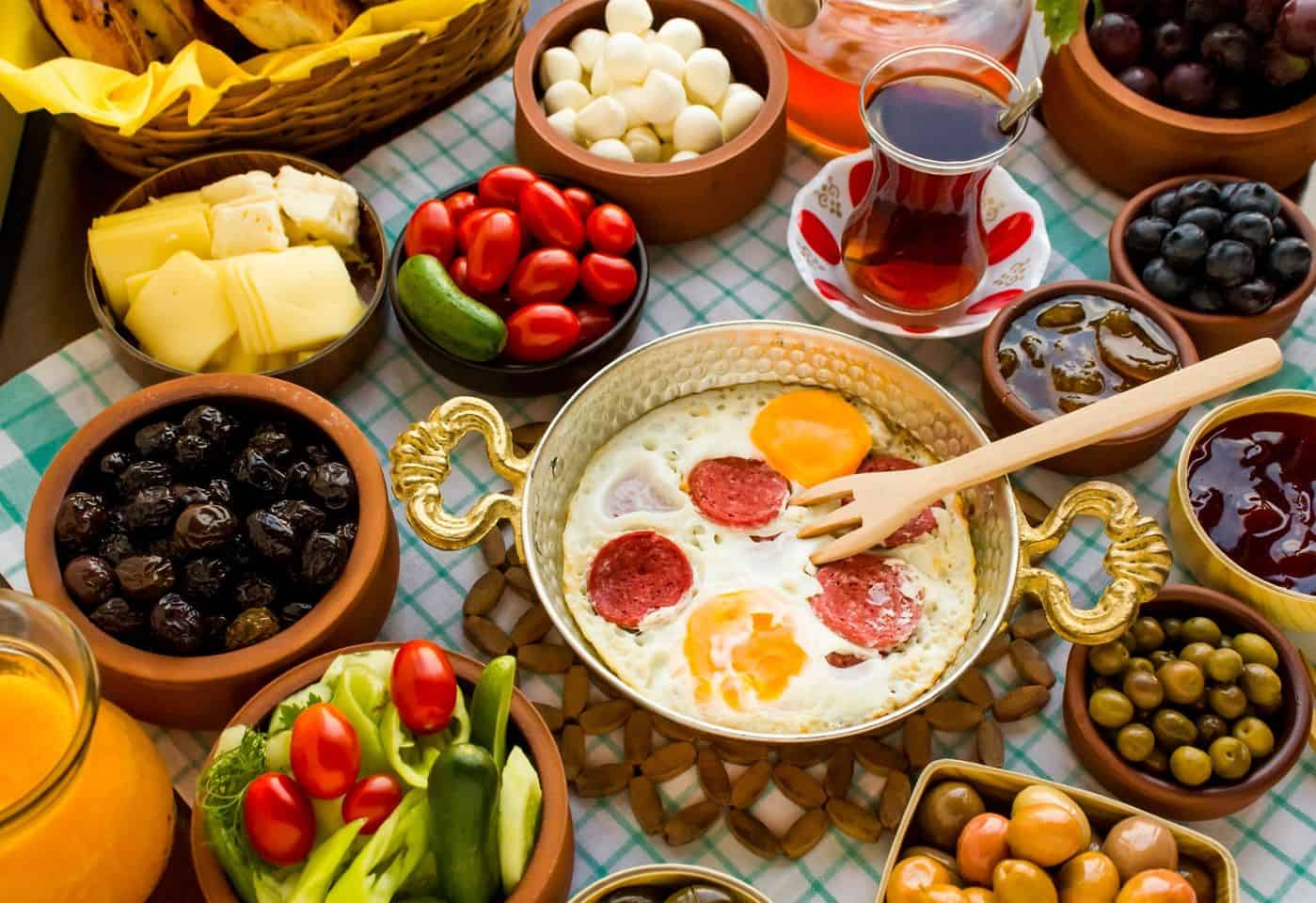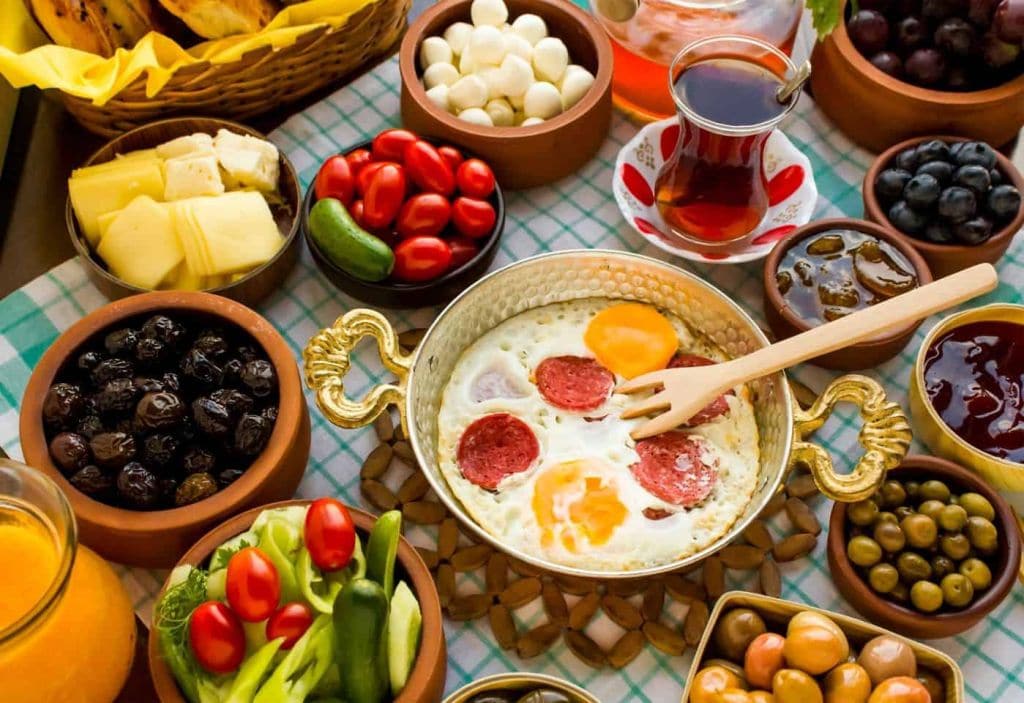 You will receive small plates with different ingredients and flavours such as cheese, tomato and cucumber platter, fresh herbs, peppers, jams, tahin-pekmez (tahini and grape molasses), butter, bal-kaymak (honey and clotted cream), different types of olives, olive oil with spices for dipping bread in, eggs – either sahanda yumurta (fried eggs) or menemen(scrambled eggs with tomato and green pepper) – a spicy red pepper paste called acuka, sucuk (spicy cured beef sausage), simit (round-shaped bread dipped in molasses and topped with sesame seeds), börek (a flaky pastry that can be filled with cheese, spinach, or meat), and other Turkish pastries. Salivating yet?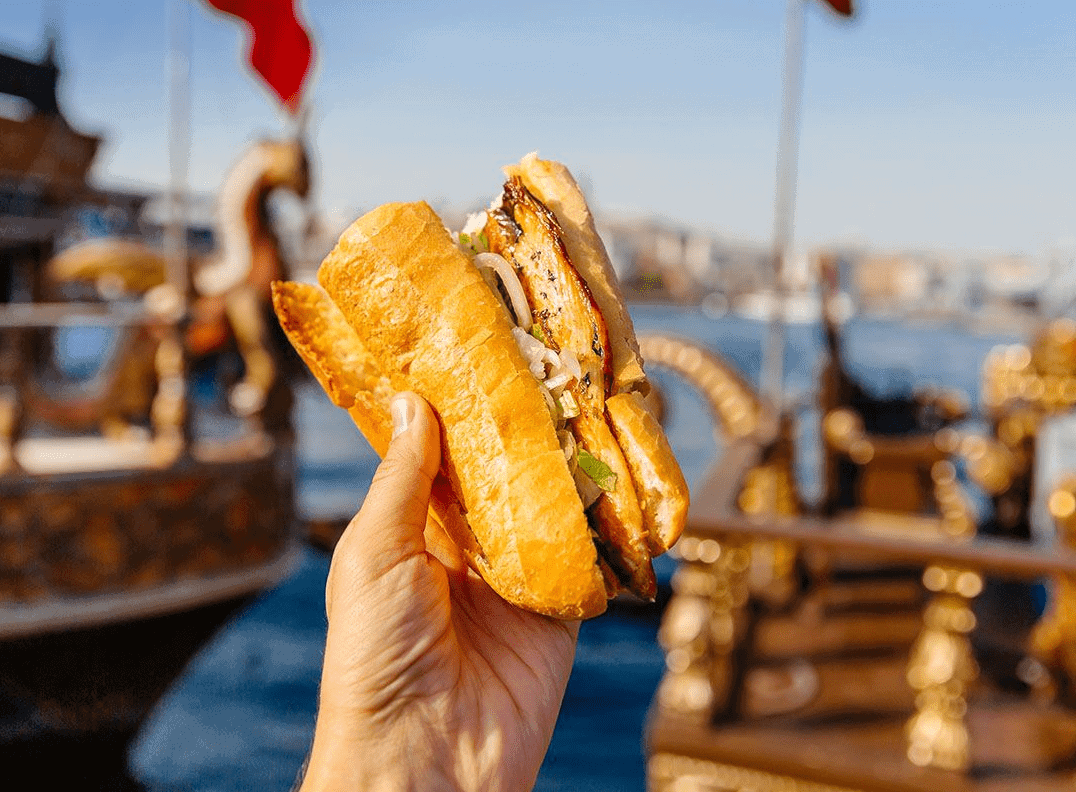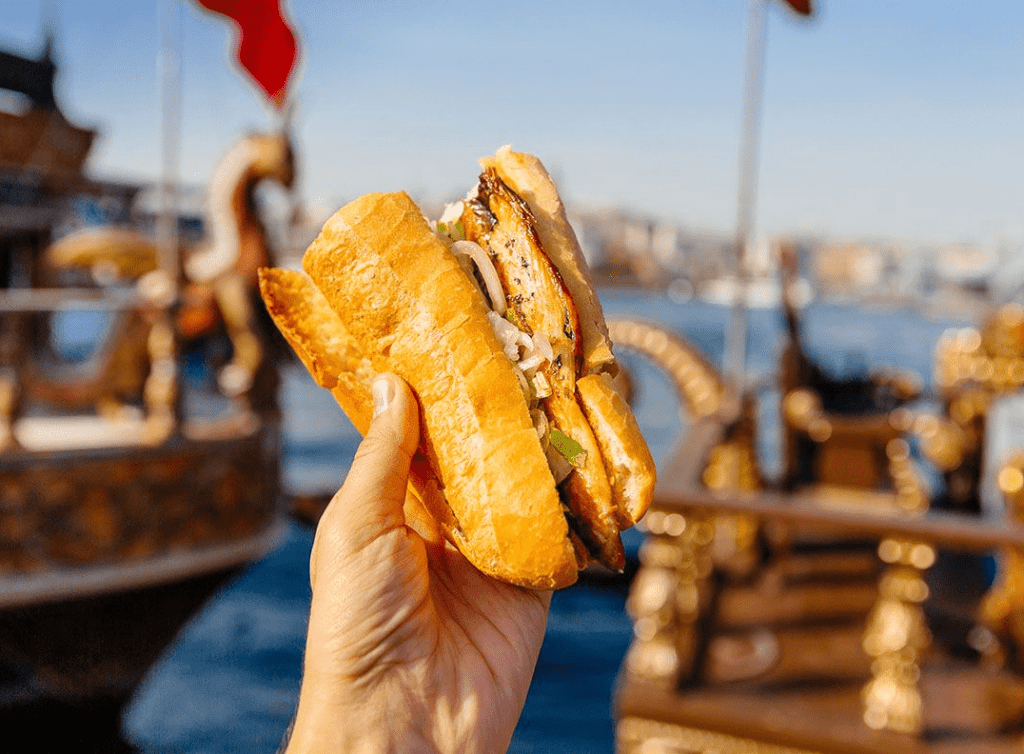 You will pass plenty of options for quick snacks as you explore the city. Expect to find fresh fruit juice, simit, corn on the cob, chestnuts, and kumpir (loaded baked potatoes). And kebab! This is a classic Turkish meal. The Turks also love bread and almost every meal comes with fresh bread ekmek. Make sure to soak up juices and oils of other dishes with your bread.
7. Have a bath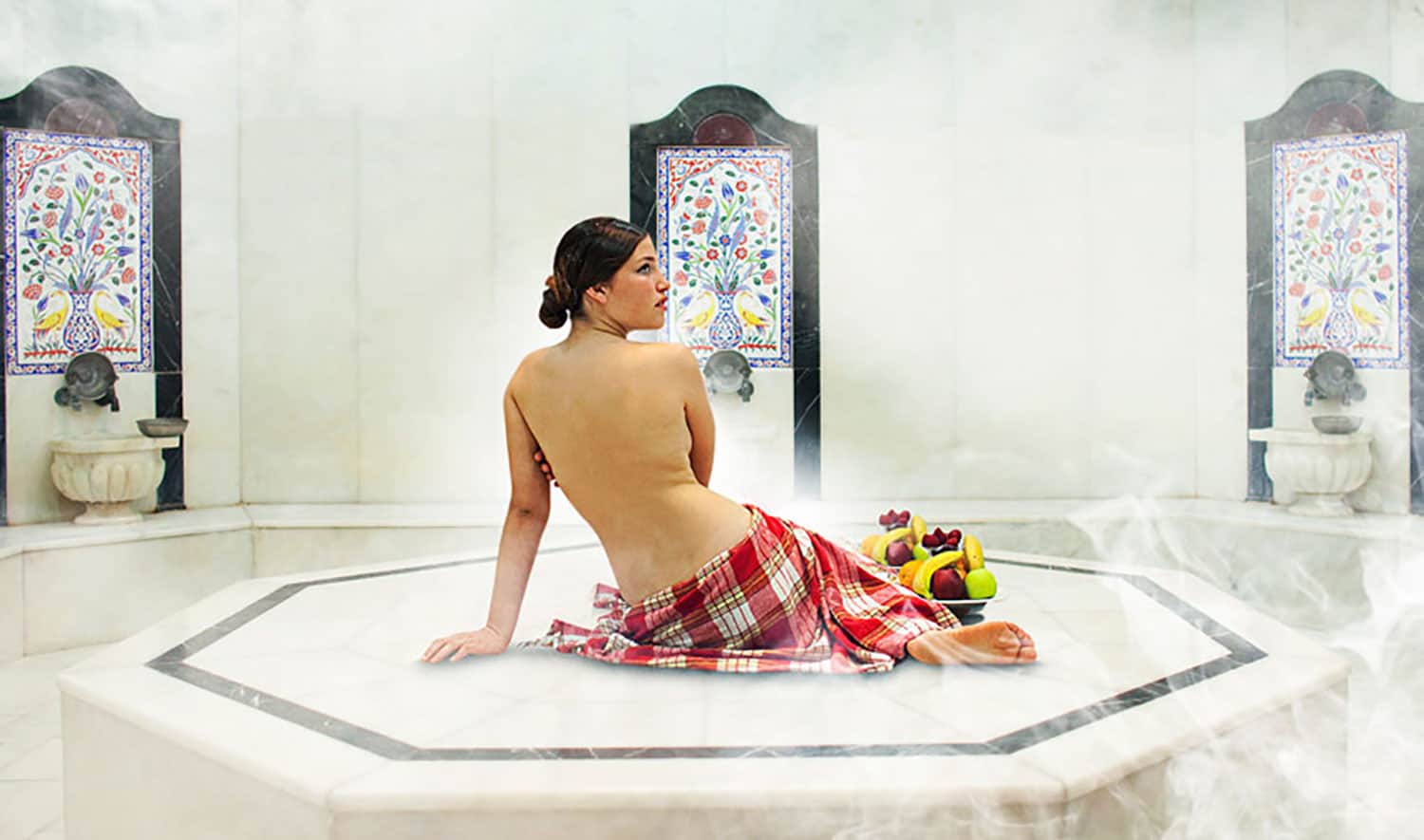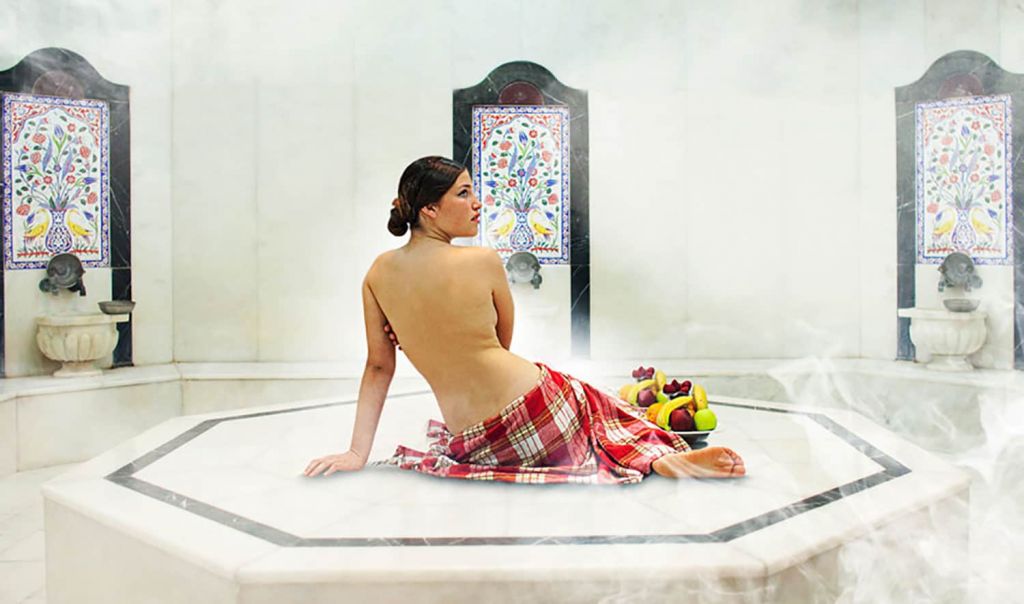 The first signs of Turkish baths date all the way back to the 14th century, during the Ottoman Empire. Now, the Turkish bath experience can also vary depending on if you'd like individual treatments or to wash alone. We think you should treat yourself to an attendant that will wash and scrub you. The Turkish bath takes exfoliation to a new level.
You'll be lathered up with soap and scrubbed down with an exfoliant paste, often a gommage or savon beldi, which are gentle and painless, then washed and rinsed again but with cool water. It is truly an experience not to be missed in Turkey.
The best time to travel to Turkey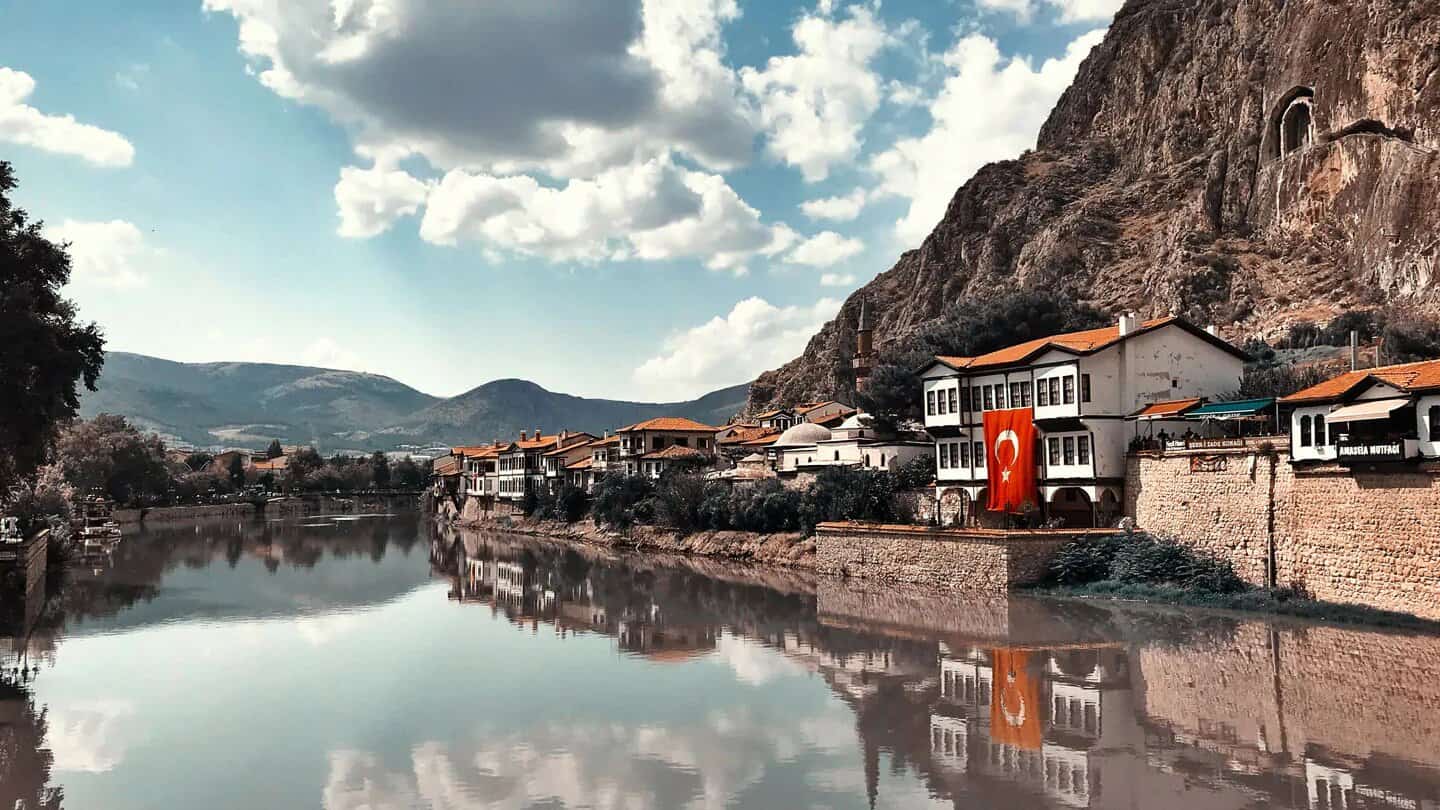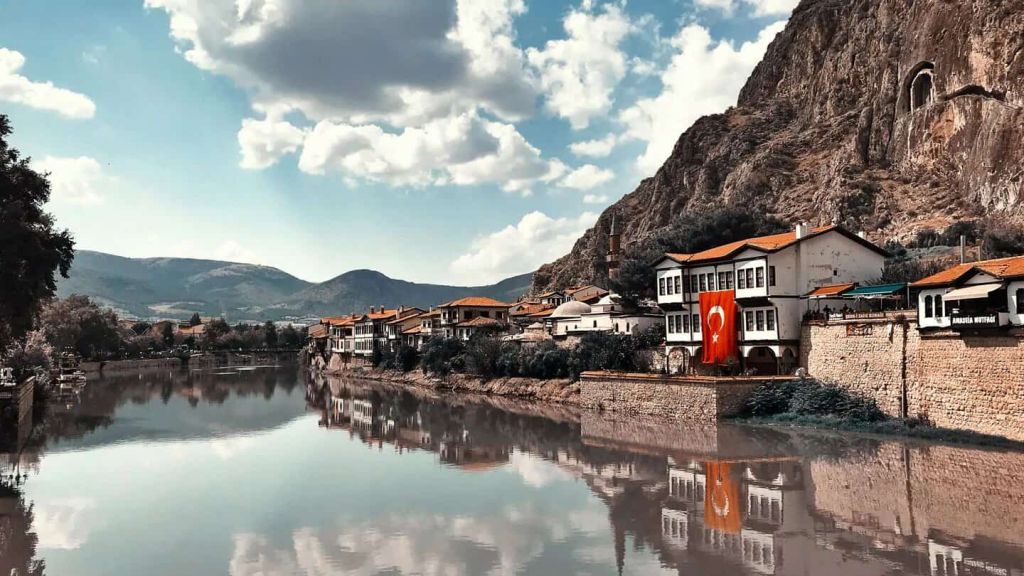 In a nutshell: spring is the best time to visit Turkey, autumn is next, then summer, finally, winter.
Spring is from March to mid-June and the weather is moderate while the days are long.
Autumn is the next best time to travel to Turkey. This is from mid-September to the end of October. The days are shorter, but the weather is mostly mild.
Summer from mid-June through to mid-September tends to be rainless and hot but cool in the evening.
Winter, from November to February, is often chilly and rainy with occasional cold but sunny days. Frequent visitors tend to travel to Turkey between March and November.
Turkey Travel Advice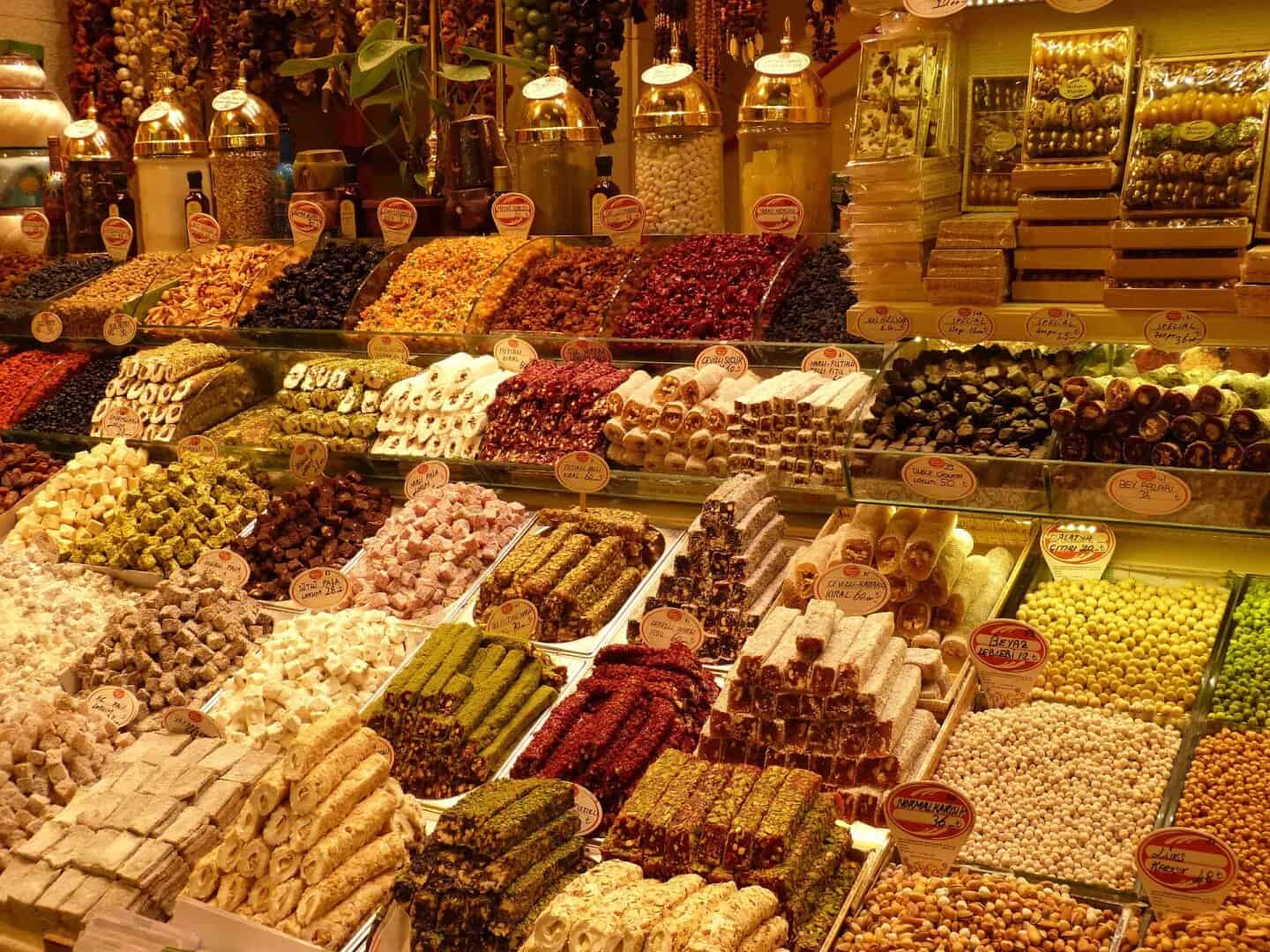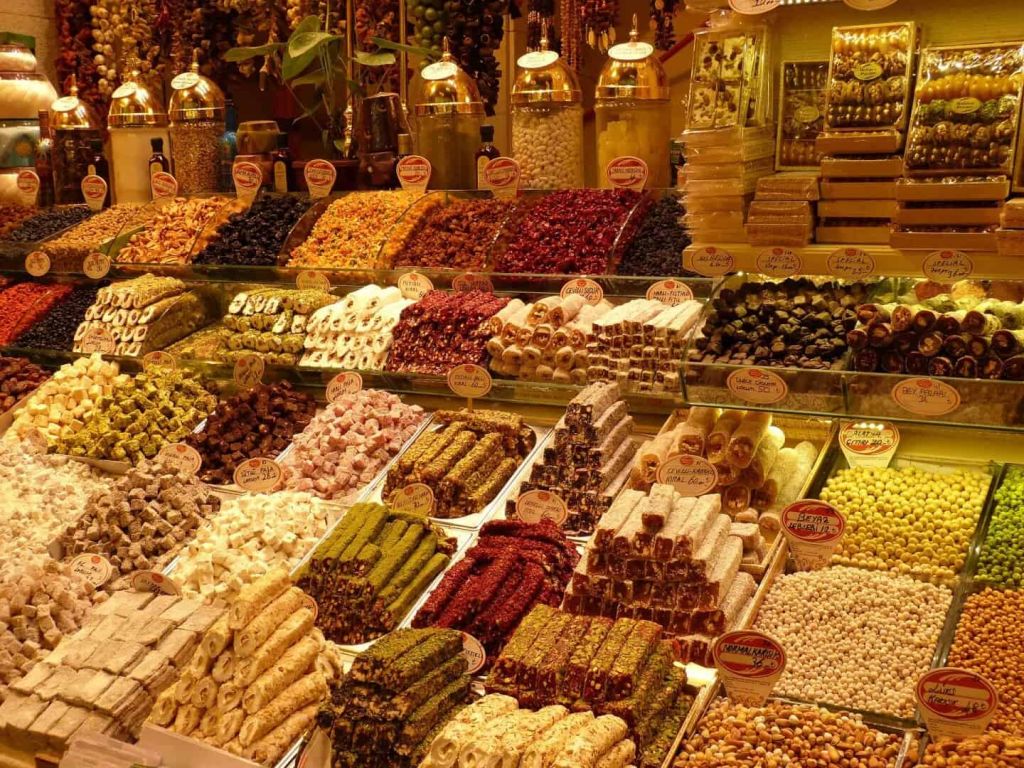 Turkey is generally safe and peaceful. However, there is a risk of violence and acts of war along its borders with Syria and Iraq. Many governments caution against travelling within 10km of the border with Syria or to Diyarbakir city.
Note that Turkey has seen record levels of Covid-19 cases in February 2022 due to the highly transmissible Omicron variant. But with a little precaution and diligent SOP practices, you should be able to make the most of your Turkey experience and enjoy the wonders of this transcontinental country with its rich culture, long history, amazing food and warm people.

LET US HELP YOU PLAN A FANTASTIC Trip to Turkey.
You may be interested in these great articles:

[/vc_column][/vc_row]