The pilot travel bubble to Langkawi was launched in November 2021 and after a successful rollout, Langkawi is open for tourism once again! The duty-free destination for sun, sand, and chocolates has been a favourite among travellers so for those who are not aware of the latest requirements, we've compiled the Langkawi travel bubble SOPs — including the new SOPS introduced on February 16 — for your reference. 
From pre-departure to your goodbyes at the Langkawi airport gates, our Langkawi Travel bubble guide will get you in and out of Langkawi safely. 
Langkawi Travel Bubble Guide For International Tourists
Langkawi travel restrictions may vary in the future so it's good to keep your eyes on the Langkawi travel bubble SOPs at all times. You may also refer to the latest developments at the Ministry of Tourism, Arts and Culture website. 
1. Who can join the travel bubble?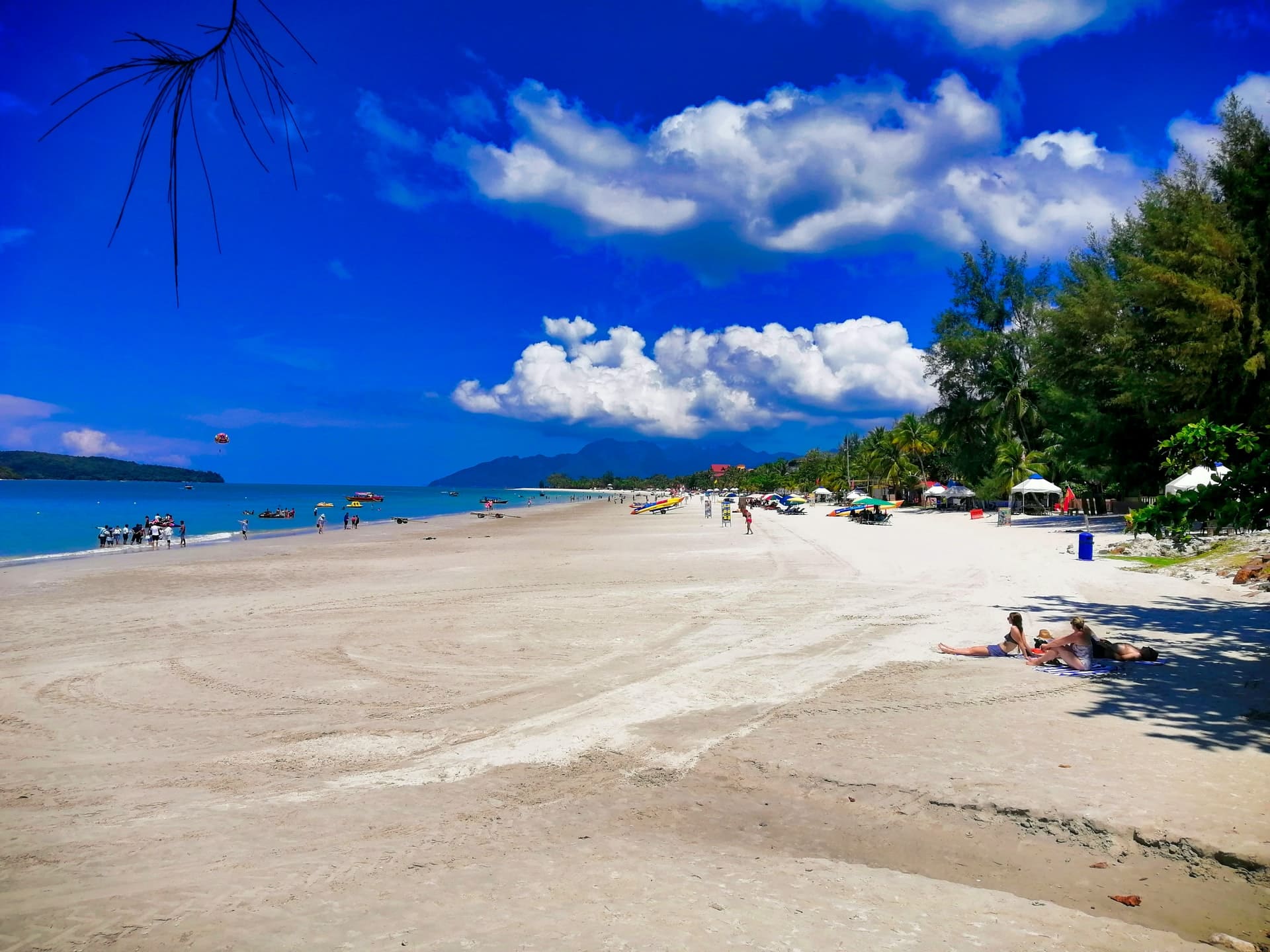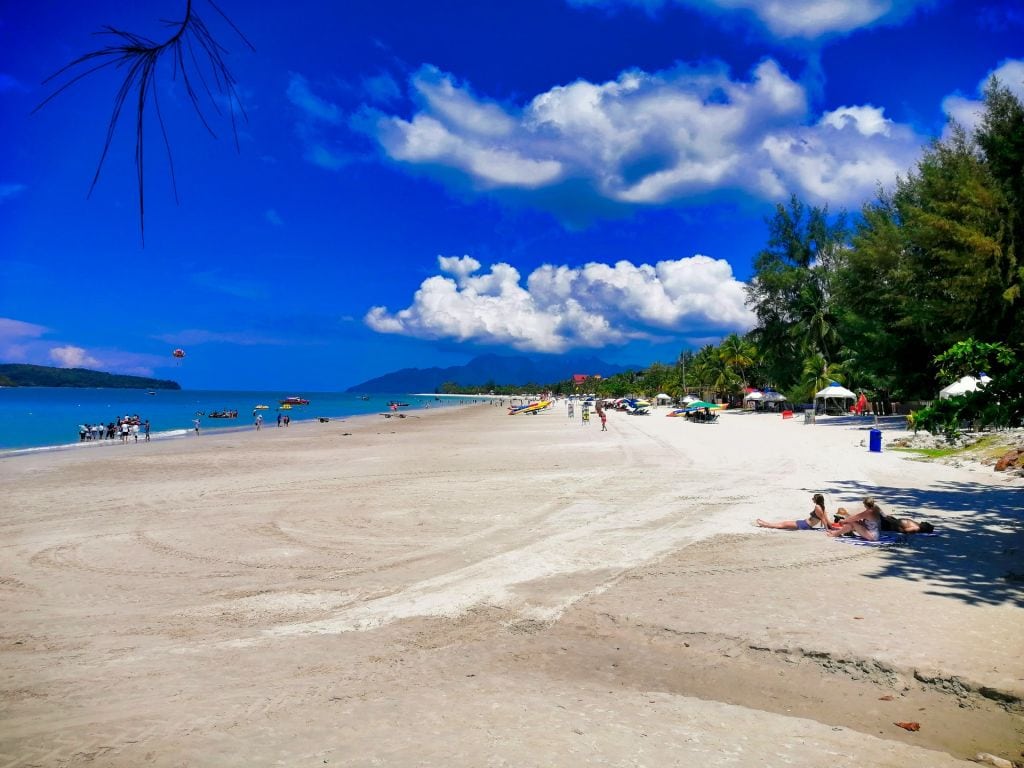 Only fully vaccinated individuals*who have passed the period of 14 days from their second dose, or after 28 days of a single-dose injection are allowed entry. Children below 18 who are following parents or guardians who are similarly vaccinated may also enter. 
As of 16 February 2022, these are the COVID-19 vaccines approved by the Ministry of Health Malaysia:
1. Comirnaty (Pfizer-BioNTech)
2. Covishield (Oxford-AstraZeneca)
3. CoronaVac (Sinovac)
4. Convidecia (CanSino)
5. COVID-19 Janssen (Johnson & Johnson)
6. Covilo (Sinopham)
7. Spikevax (Moderna)
8. Sputnik V (Gam-COVID-Vac)
9. Covaxin (Bharat)
Due to the omicron variant, travellers from South Africa, Botswana, Eswatini, Lesotho, Mozambique, Namibia, Zimbabwe, and Malawi are restricted from the travel bubble to Langkawi. 
However, citizens of the listed countries who have been staying in another country for more than 14 days may participate in the Langkawi travel bubble. 
To enter, all tourists are required to engage a tour operator or travel agent that is registered and licensed with MOTAC or through foreign representatives who uses the services of a Malaysian tour operator that is registered and licensed under MOTAC.
Free independent travellers or tourists who plan vacations on their own are not allowed.
Finally, SOPs dictate that these individuals are not permitted to travel under the travel bubble:
Positive for COVID-19 infection

Close contact to positive cases

Individuals subject to a Home Surveillance Order 

Individuals subject to mandatory quarantine 

Individuals who recently arrived from high-risk countries 

Those who are symptomatic
2. Pre-departure preparation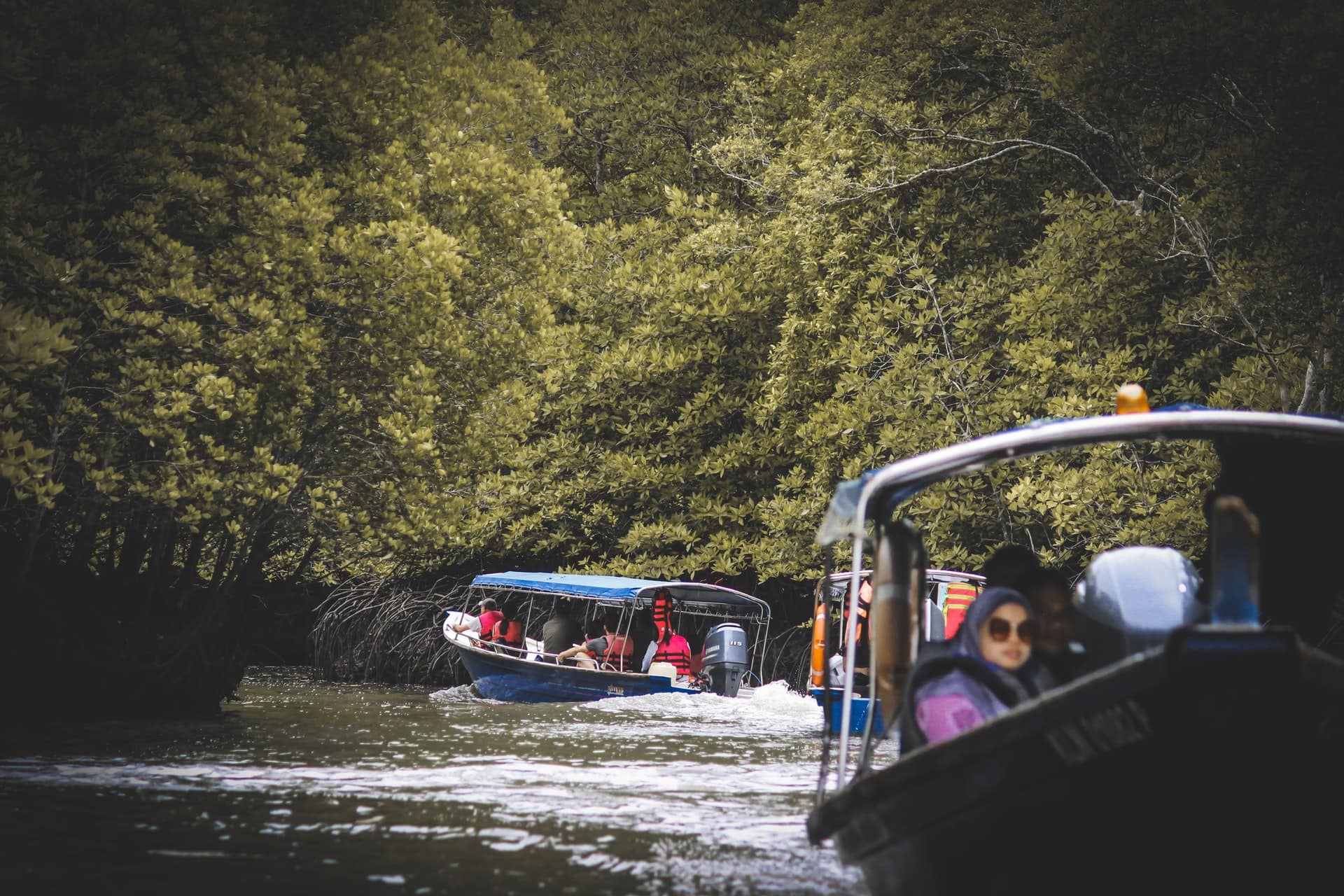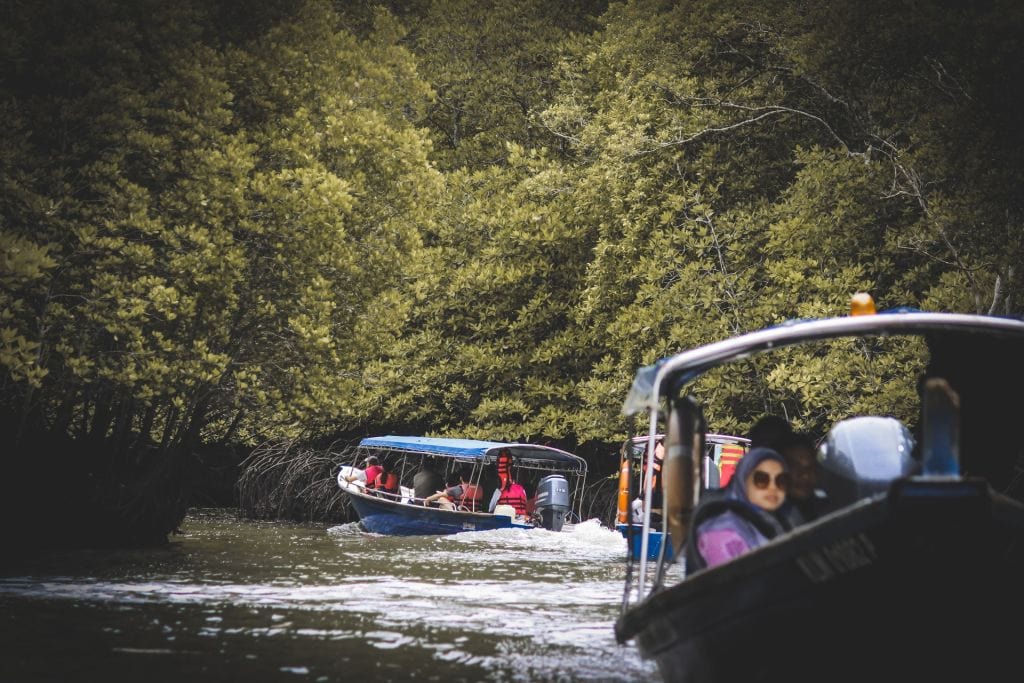 Everyone entering Langkawi is required to take the RT-PCR COVID-19 or Rapid Molecular Test (RMT) screening two days before departure. Remember to print the test results and bring them along to be shown as proof. 
Before arrival download the MySejahtera app required for contact tracing in Malaysia. Complete the MySejahtera travel form and mandatory health declaration forms.
Next, ensure that you have a travel insurance policy and proof of purchase with COVID-19 coverage worth at least USD50,000 that covers your entire trip. This can be obtained via your flight provider, tour group, or a foreign insurance provider.
As of 16 February 2022, the insurance must include coverage for:
Daily quarantine facility expenses
Emergency medical transportation by land or sea following a positive COVID-19 diagnosis in category 3 to 5
Emergency medical expenses for treating illness or injury
Mortuary and burial services
Daily isolation facility expenses
Malaysians citizens living abroad are exempted from this requirement.
As we've mentioned international travellers are required to engage a licensed tour agency and  you are required to furnish a detailed itinerary with an estimated time of arrival and departure. The tour package must include these details: 
Particulars of a tour operator that's licensed under MOTAC (including licence number)

Round trip flight tickets

Accommodation 

Booking or payment of compulsory COVID-19 screening tests 

Tour guide 

Itinerary or tour package 
A list of approved tour companies can be found here.

Part of your booking must include payment for the mandatory RT-PCR COVID-19 or RMT done in Malaysia.
3. arrival in Malaysia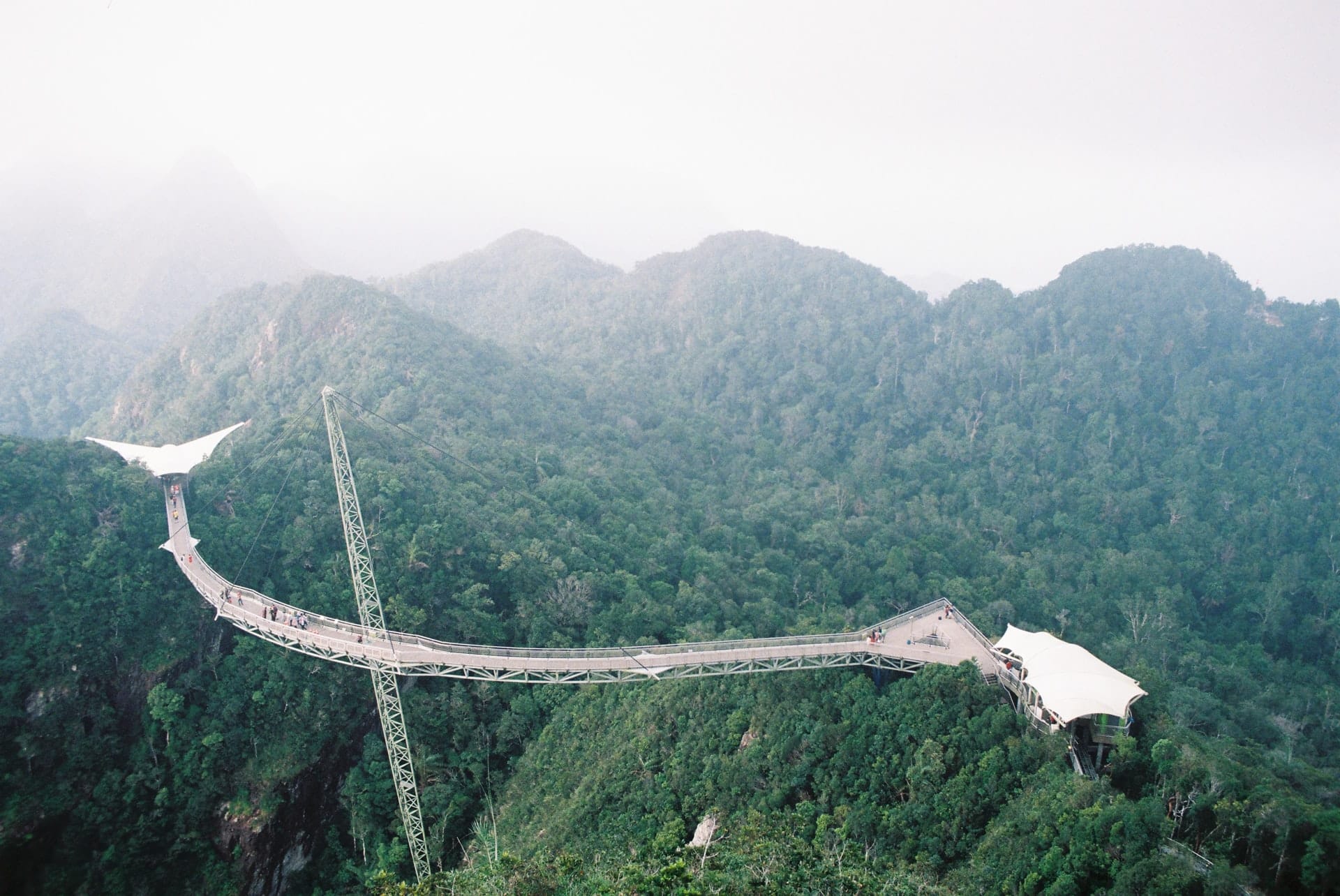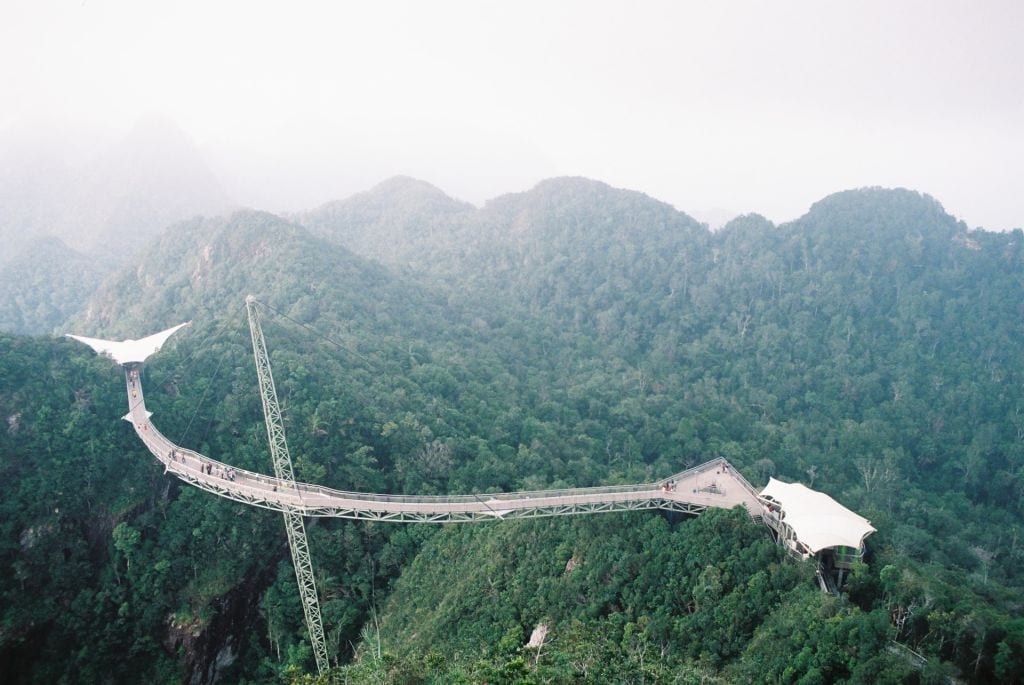 Upon arriving at either Kuala Lumpur International Airport 1 or KLIA 2, you will be fitted with an identification tag by the operator of a private health screen test facility. The operator will check your vaccination certificate, ensure MySejahtera app is downloaded and functioning, and ensure you scan the "Langkawi Island International Tourism Bubble Traveller" QR code. 
You'll then conduct a Rapid Test-PCR or RMT. This guide will walk you through the six steps you'll have to take from landing to your connecting flight to Langkawi International Airport.
Children under the age of two do not need to undergo the COVID-19 screening.
If you pass the health check you'll then be allowed to proceed to the Immigration Department to furnish your passport, visa, round trip flight tickets, and tour package with the details mentioned earlier.
Your luggage must be handled by check-in directly to the final destination of Langkawi for airlines that have a code-sharing agreement with Malaysian Airlines or by interline arrangement. Your tour operator is in charge of ensuring proper arrangements are made for your luggage if there is no codeshare arrangements for your flight.
For direct arrivals into Langkawi, the same test will be performed and you'll still be required to furnish proof of your vaccination certificate, a completed health declaration form, proof of purchase of insurance, and MySejahtera app that has been downloaded and is working. 
Scan the "Langkawi Island International Tourism Bubble Traveller" QR code and if you pass the health check, you're one step closer to enjoying Langkawi.
4. during your stay in Langkawi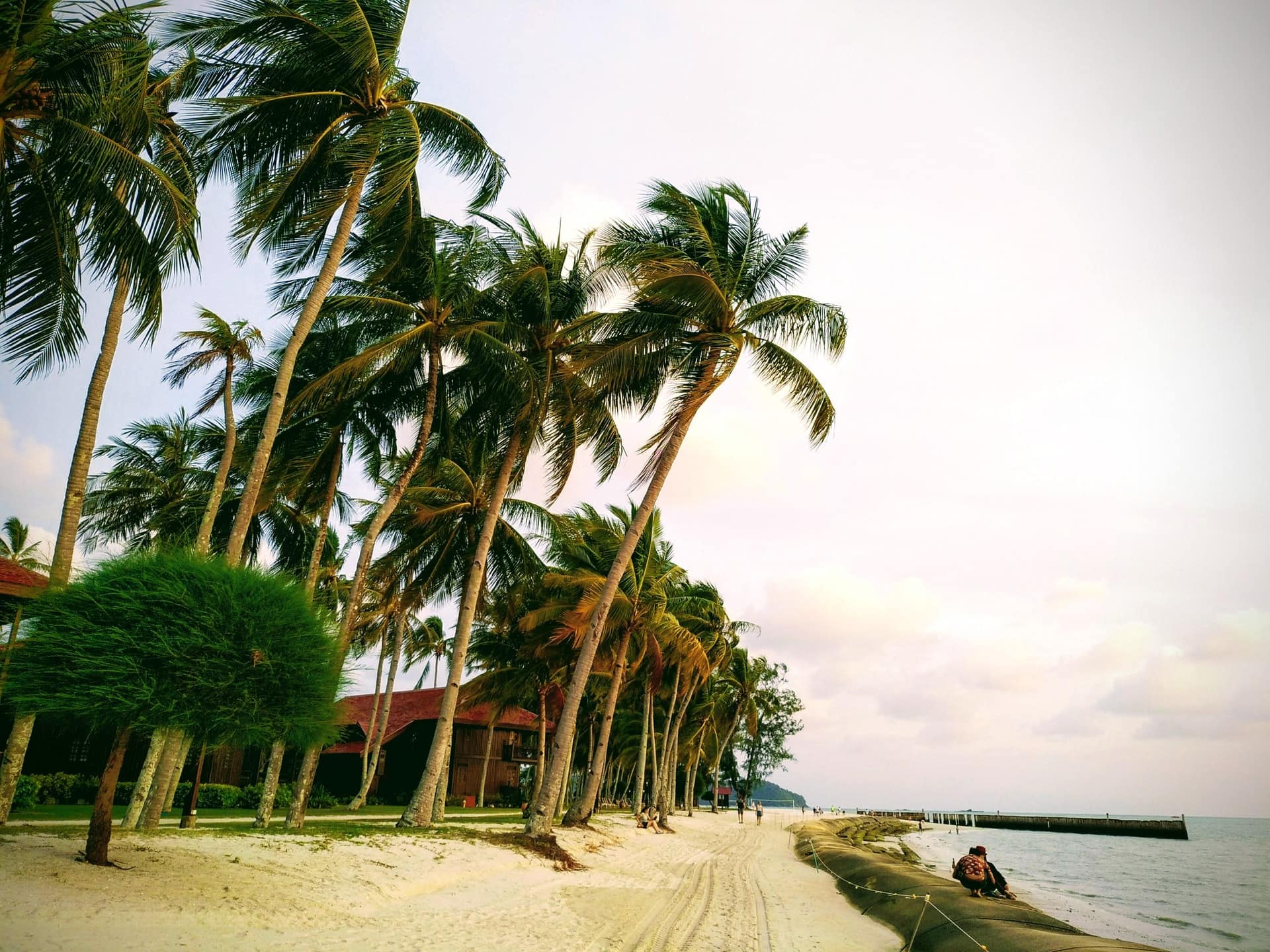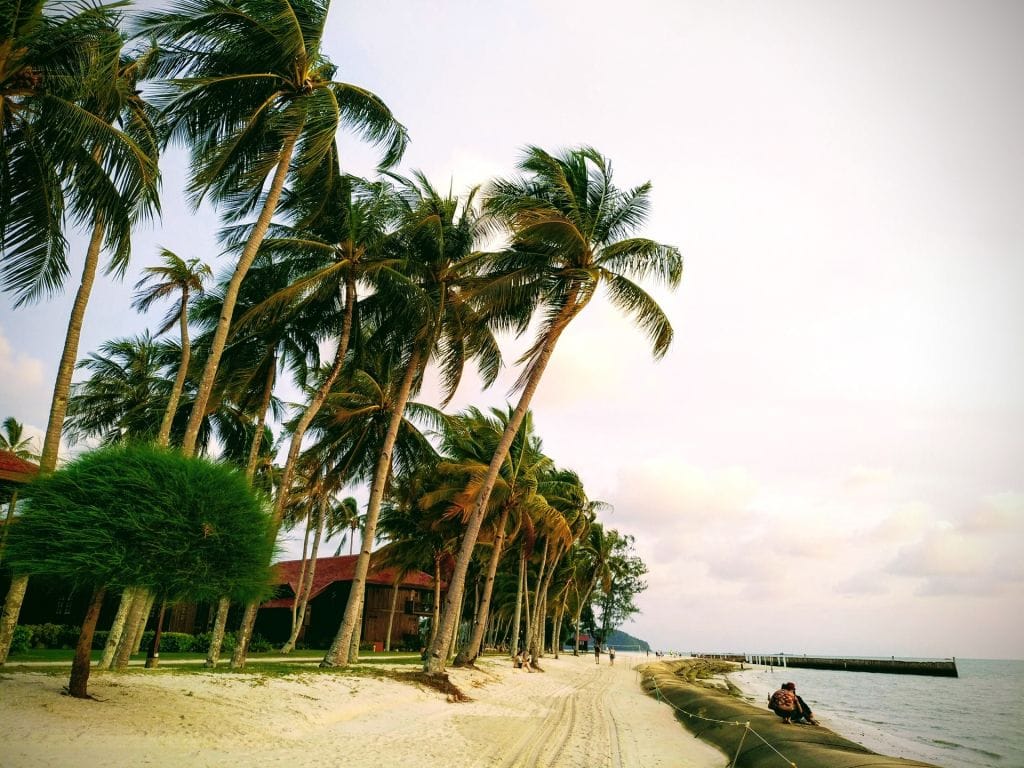 Do note that it is mandatory for your vacation to be at least a minimum of three days. 
As of 16 February 2022  if your stay is below three days or 72 hours, you will not need to conduct an RT-PCR or RMT test again before flying out of Malaysia if your test upon arrival is negative.
For guests staying 3 – 7 days, An RTK Antigen (Professional) test is compulsory on days three and five and a self Antigen Rapid Test is compulsory on days two, four, and six with self-reporting in MySejahtera.
If you're staying for more than seven days, an RTK Antigen (Professional) is compulsory on days three and five with a self Antigen Rapid Test is compulsory on days two, four, and six and self-reporting in MySejahtera. 
Before continuing your travels around Malaysia you must stay seven days in Langkawi and perform a Rapid Test-PCR or RMT test two days before departing Langkawi. 
Fully vaccinated tourists with booster may leave Langkawi Island on day 5 if the RT-PCR test on Day 4 is negative or RTK-Ag (Professional) test on Day 5 is negative.
Finally, wearing a mask in Malaysia is mandatory in all public locations. Guests may remove their masks while eating or parking in sporting activities outdoors but discretion is advised. Do consult the local regulations if you are unsure.
Remember to always check in at every new location on your MySejahtera app and keep an eye on your risk status. Failure to check-in to a new location will result in a fine if there is a spot check by authorities. 
If you need a refresher, here's a document that you can print out for your reference.
Make the most of your stay in Langkawi
The travel bubble is the perfect time to make the most of your travels in Langkawi and there are experiences for every kind of tourist from exclusive luxury villas to rustic homes steeped in culture.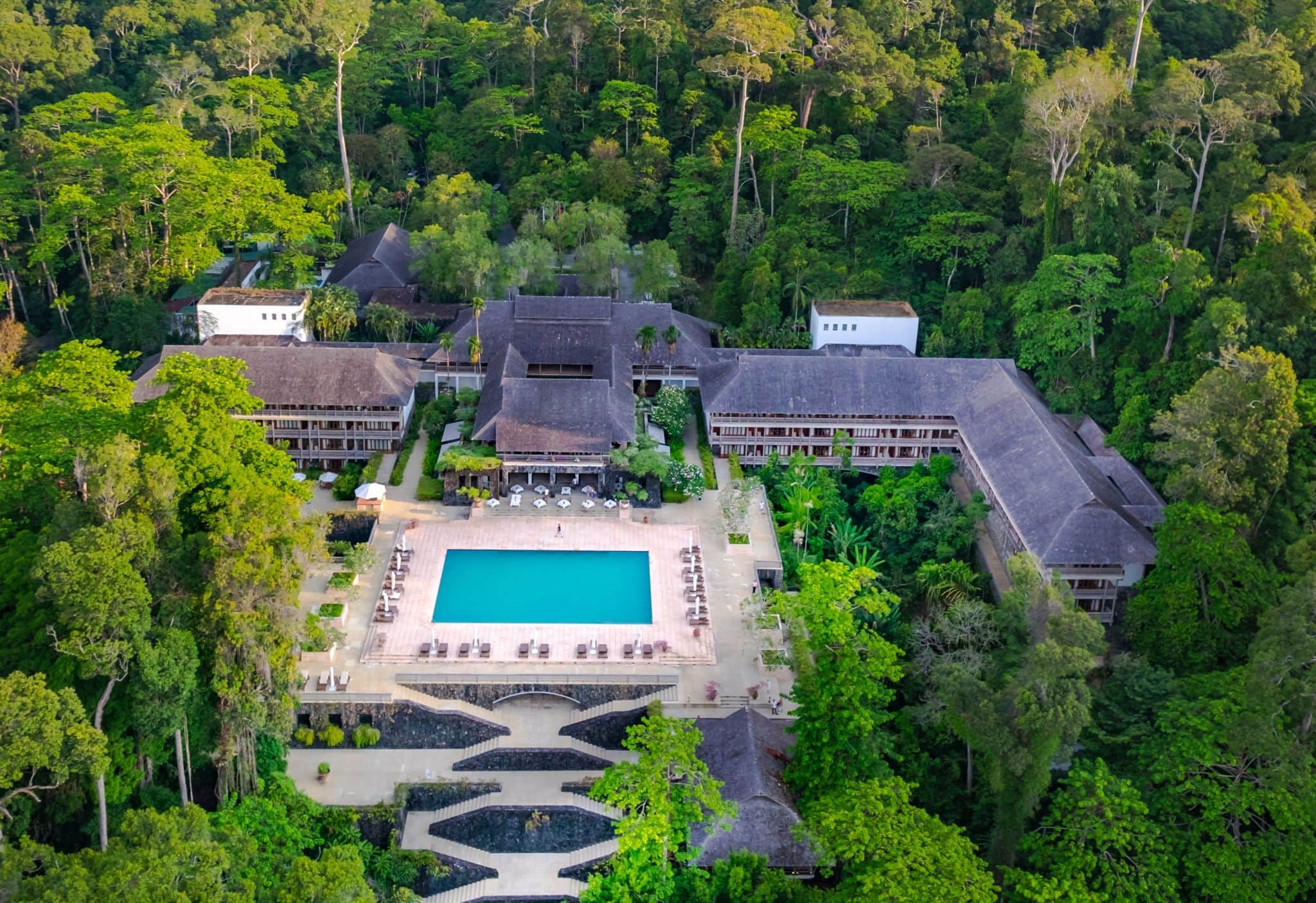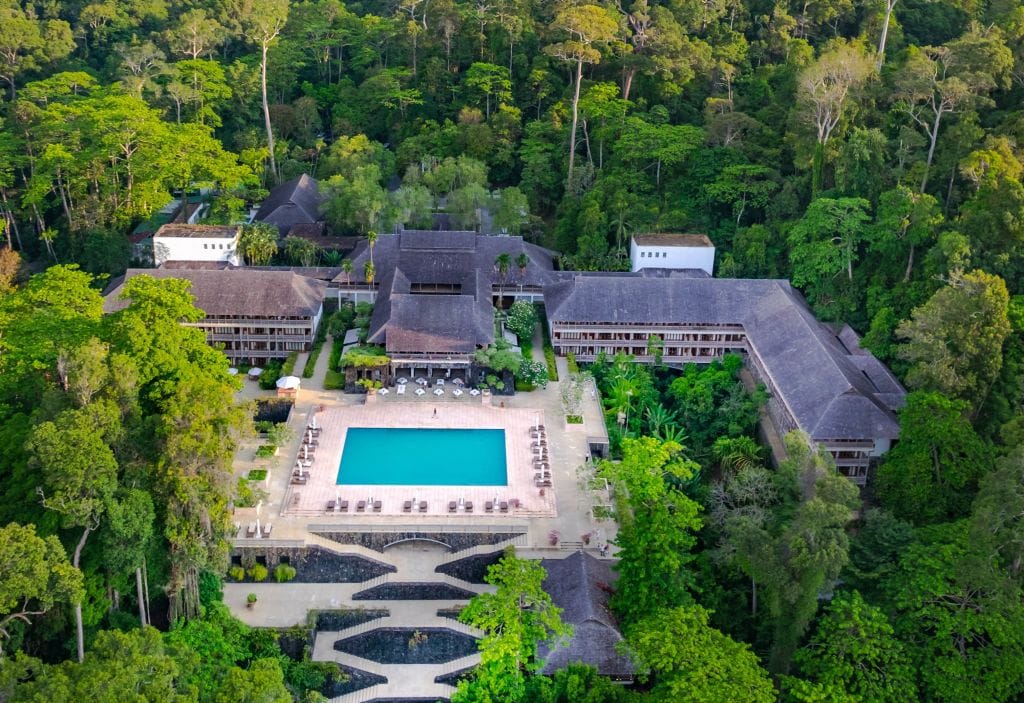 Head up north for secluded, luxury escapes that offer nature walks. Take in the scenery from the island's cable car and walk atop the sky bridge for an unbeatable view. The western tip of Langkawi is home to the relatively new Telaga Harbour Park which connects you to cruise activities in the area as well as Paradise 101 an all-in-one island for fun and feasting.
Down south are the party beaches and is home to Langkawi's most famous beach, Pantai Cenang. Along the coast you'll find cafés, restaurants, hotels, and all the duty-free shopping you'd want. The area is the mecca of Langkawi and you'll want to make sure it's on your itinerary.
Finally, don't miss out on the many island-hopping opportunities in Langkawi. Most tours operate out of Teluk Baru Jetty but you'll want to be specific with the experience you want to enjoy from your excursion. If you like to snorkel, look out for trips to Pulau Payar Marine Park or Datai Day Beach.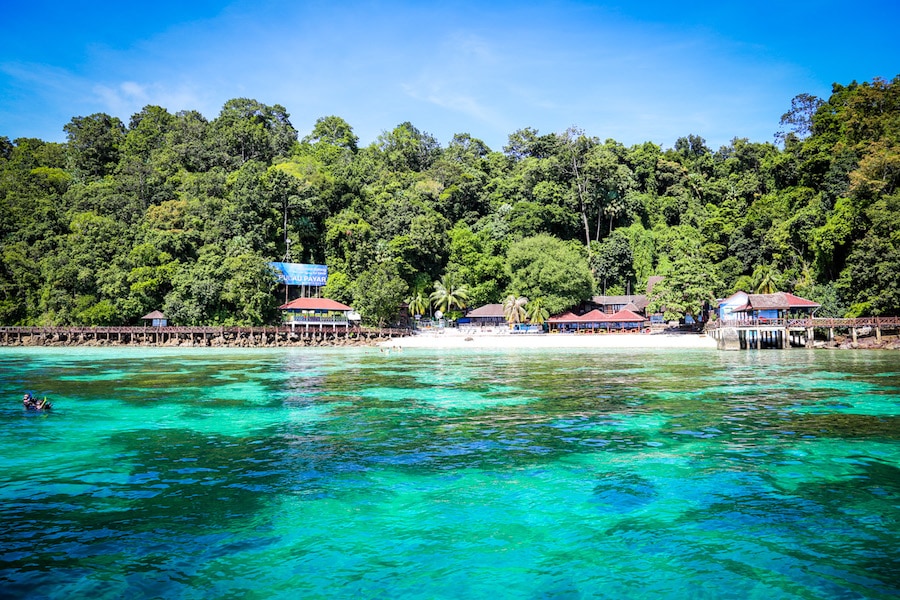 If you're looking for natural wonders, there are boat trips through mangroves and tours that take you to secluded lakes like the Dayang Bunting Lake. These tours can be completed within a day or half a day so plan your day accordingly.
With the Malaysian government requiring travellers to enter with a tour group, you'll want to choose a reliable travel partner with years of specialised experience in the industry. 
Travel tours can help you clear the paperwork and make sure you get to the best parts of your holiday quickly and ensure that you go home with only sweet memories. Take our recommendations into consideration when choosing a tour package or simply have a chat with us to ensure your trip to Langkawi is catered to you.
You may also be interested in these articles: