London is one of the most popular cities in the world, with a never-ending list of things to see and do. It is also one of the largest, home to over 8 million people and one of the oldest, with 2,000 years worth of history and culture.
Ancient castles, verdant parks, museums, theatre, markets, restaurants, pubs, bars, festivals, events, people from every country on earth – London is ( and rightly should be ! ) on everyone's bucket list.
Planning A London Trip? Here's Everything You Need To Know
What are the COVID restrictions ?
The good news is that the easing of travel restrictions means that Malaysians are allowed to enter London without quarantine.
For visa information and the latest COVID guidelines, check out the latest updates here.
Do note that as conditions can change rapidly, it is best to check with your travel agent if you're planning a London trip. Do contact us, we will be happy to help you.
When is the best time to travel to London?
The most affordable time to visit is during the winter months of January and February if you do not mind the cold …..brrr. Nevertheless, the best time to travel to London is during spring ( March to May ) and fall ( mid September to November ). Although still prime tourist season – hotel and flight prices will reflect this, it's not as cramped as the summer months.
12 London Attractions You Should Not Miss
1. Big Ben & the House of Parliament
No visit to The Big Smoke is complete without a selfie featuring Big Ben. And starting 2022, we will be able to hear the iconic chiming of Big Ben once again ! The famous clock tower of the Houses of Parliament has not chimed since undergoing massive restoration work since 2017.
Visit the Houses of Parliament and learn all about the beating heart of British politics and its history ( including how Guy Fawkes was put on trial for attempting to blow it up ) via a guided or self-guided multimedia tour.

2. Buckingham Palace
For a taste of royalty, visit Buckingham Palace which is both office and the London residence of Her Majesty The Queen of England. Don't miss the 'Changing of the Guards' starting from 10.45am on certain days – make sure you get there early to secure a good spot. During summer and on selected dates, you can tour the insides of the magnificent state rooms which form the heart of the Royal Palace.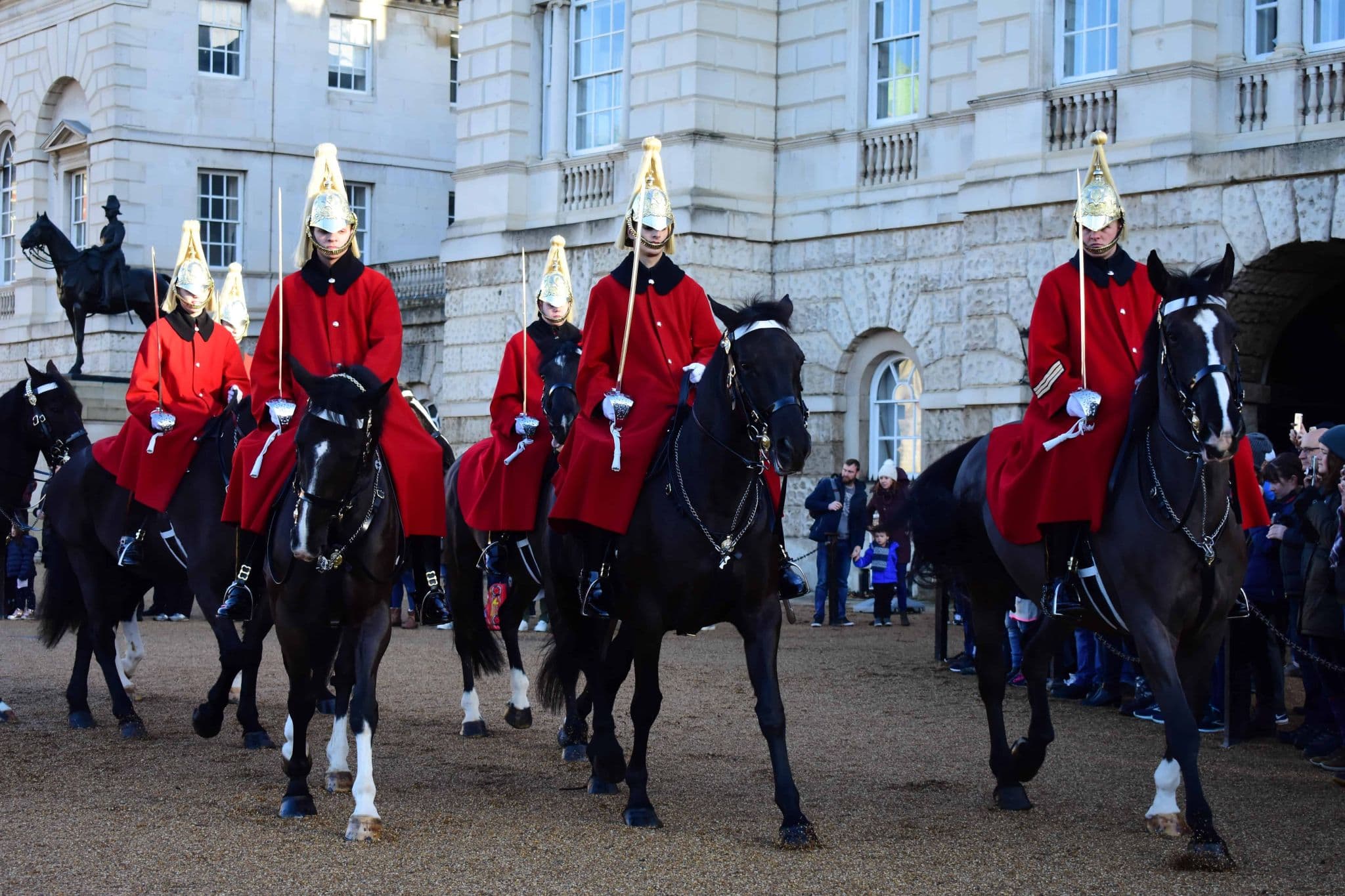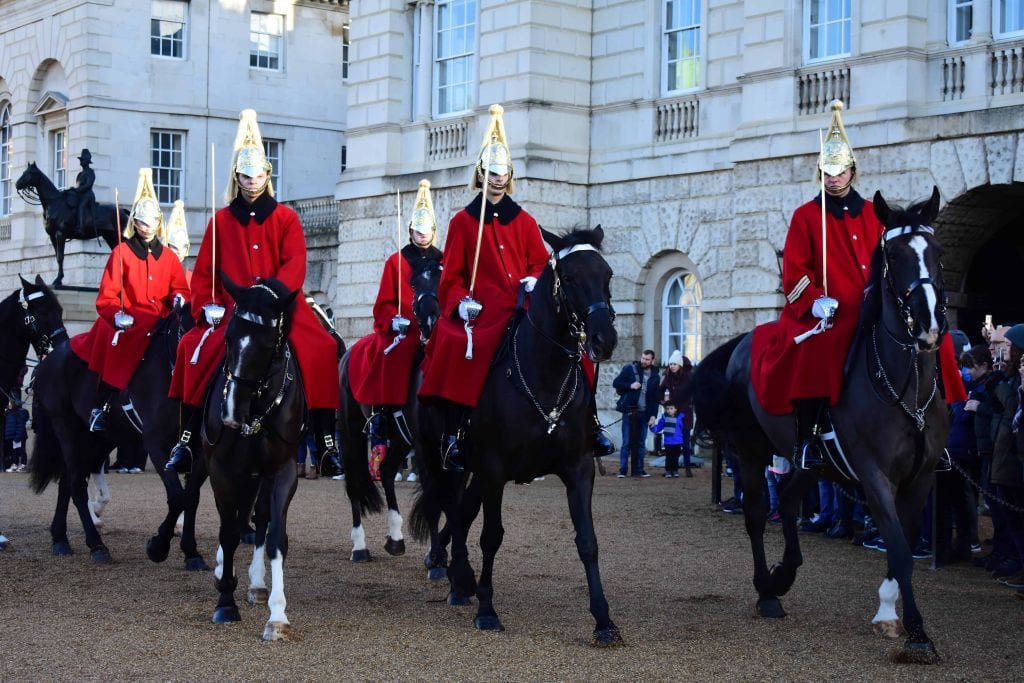 3. The Tower of London & Tower Bridge
The Tower of London is a royal fortress, and where the notorious Henry VIII was imprisoned and executed. Go on a tour with a Beefeater and hear their tales of beheadings, torture and death, get to grips with swords and armour and see where the priceless Crown Jewels are kept.
Fun Fact: Did you know the Tower of London served as the first London Zoo? This was where they kept the Royal Beasts, gifts from other countries in the form of exotic animals. Rumour has it that a polar bear once escaped to the River Thames and perhaps may be responsible for a certain number of missing people.
4. Westminster Abbey
Take in the incredible architecture of Westminster Abbey, a UNESCO World Heritage site and an active place of worship. Founded in 960 AD by Benedictine monks, it is where all of Britain's monarchs have been coronated since 1066 and where Prince William and Kate Middleton were wed in 2011.
5. Trafalgar Square
A must-take photo during your London trip is with the stone lions at Trafalgar Square, London's most famous meeting point. Trafalgar Square hosts many cultural events, performances and shows all year round, and is home to one of London's biggest Christmas trees every year, a gift from the city of Oslo.
6. ST. Paul's Cathedral
One of London's most magnificent buildings, it was destroyed in The Great Fire of London in 1666 and the current building was designed by Sir Christopher Wren and completed in 1708. With its iconic dome standing at 111 metres high, you can head to the top ( the Stone and Golden Galleries ) for sweeping views of the city. The interior of the cathedral is exquisite, with tributes and monuments, and venture down to the crypt to see the tombs and memorials of the nation's greatest heroes.
7. the London Eye
A famous London landmark located on the south bank of the river Thames, the London Eye is a 135m ( 443 ft ) high rotating observation wheel where you can immerse in a 30 minute experience of 360 degree bird-eye views over the city. Kitschy but for the views and experience, who cares ?

8. Hyde Park & Kensington Gardens
The city's green lungs – these are the Royal Parks of London, next to each other they cover nearly 250 acres. Henry VIII used Hyde Park as his personal hunting grounds, now it's the place for sun-bathing in the summer, walks, picnics, events and festivals.
Fun Challenge : See if you can find the Peter Pan statue in Kensington Gardens !

9. THE LONDON DUNGEON
Fabulous if you have curious older kids ( you have to be 12 and above to enter ) is the terrifying, spine-chilling London Dungeon tour. Imagine taking a medieval lift into the dungeon's depths, walking through 1000 years of London's dangerous past with professional actors, full on theatrics, sets like torture chambers and plague-ravaged houses, and coming face to face with the likes of Sweeney Todd and Jack the Ripper.
10. HMS Belfast
A magnet for both kids and adults – this cool floating museum is moored on the River Thames, and is a majestic war ship that has survived a great number of historic events including the Second World War.

11. Hampton Court Palace
Go back in time when you visit this magnificent historical palace which was Henry VIII's favourite royal residence. There are breathtakingly grand State Rooms, vast Tudor kitchens, the Haunted Gallery, apartments where Henry VIII lived with his wives and children. Outside is equally enchanting with over 60 acres of exquisite palace grounds and fairy tale gardens with the famous maze.

12. Harrods
To remind you of your London trip, bring back souvenirs from the Harrods gift shop or famous Harrods Food Hall with the iconic logo. Located in upmarket Knightsbridge, the 8-storey luxury shopping destination has been around for more than 160 years and is well-known for their exemplary customer service.
8 MUST-DO ACTIVITIES during your LONDON trip
1. EAT classic British food
With everything from tasty street food to Michelin-star restaurants, the must-try foods whilst you are in London are of course the classic fish and chips, Yorkshire pudding, Sunday roast, Full Breakfast, Pie and Mash, Shepherd's Pie, Haggis, Irish Stew and Indian food like curries and chicken tikka masala.
Spend a memorable afternoon during your London travel having tea at the world-famous Savoy Hotel at the Strand in central London.

2. HAVE A DRINK AT a pub
Having a drink in a good pub with friends is as British as it gets. A Fleet Street landmark, Ye Olde Cheshire Cheese is a legendary London pub. Previously a monastery, it was rebuilt in 1667 after being damaged in the Great Fire of London. It is said that Charles Dickens, George Orwell and Samuel Johnson – Britain's literary giants – have enjoyed a pint or two there.
3. Go to the theatre
London's theatre scene at the famed West End is one of the world's best. See long-running musicals, innovative plays, comedy and much more. You can get big discounts last minute so look out for that. Or catch a show at Shakespeare's Globe at South London – a faithful reconstruction of his open-air playhouse from 1599 where Shakespeare worked and wrote many of his greatest plays.
4. Visit world-class museums for free
Museum fanatics will love London for their never-ending museums – a big plus point is that many are free. World-class museums with free entry include the Tate, British Museum, London Museum, National Gallery and the Natural History Museum. Well worth a paid visit is the Churchill War Rooms – a museum about the life of Sir Winston Churchill with digitized material from his archives and the UK government's command centre during WW2.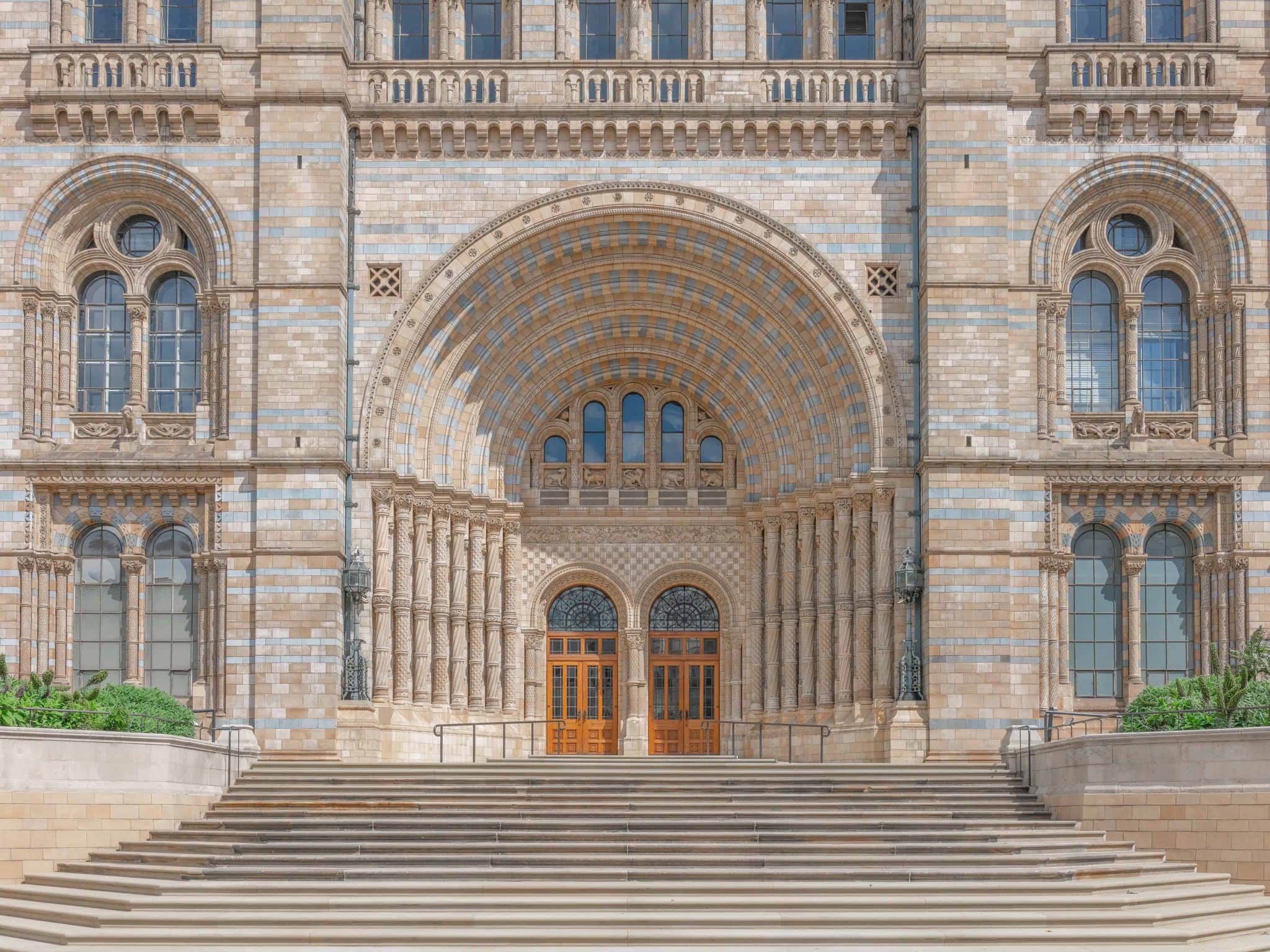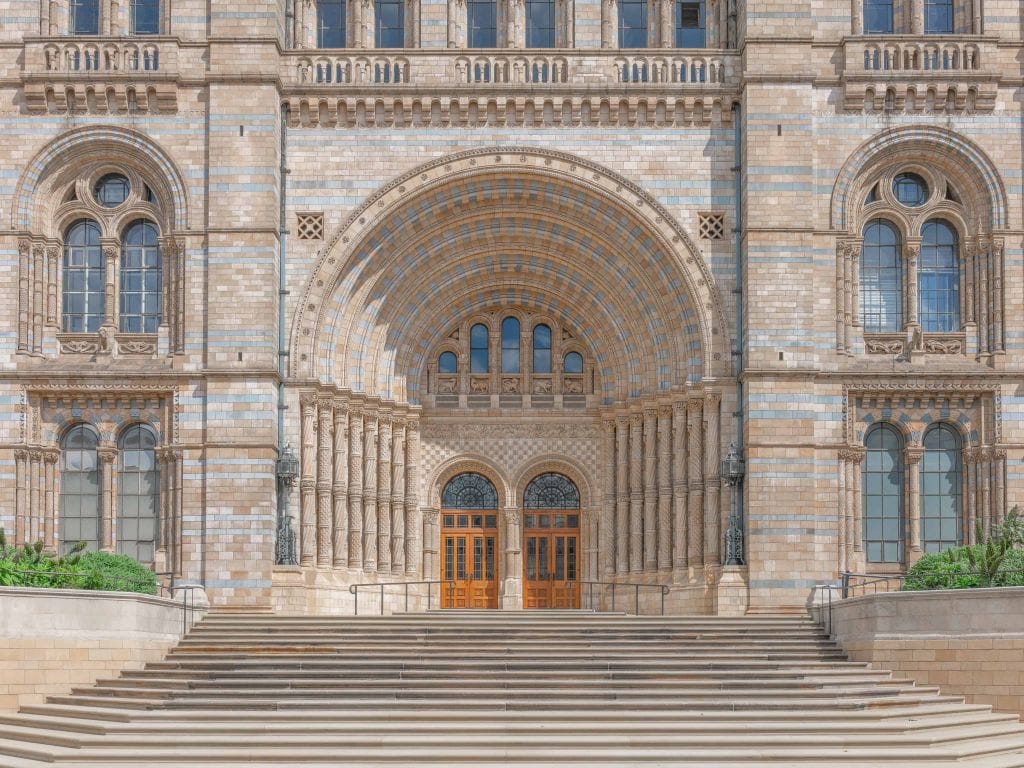 5. Take a walking tour
The city is also well known for their fantastic variety of walking tours such as the walking tour of the River Thames – 14 days if you want to complete the entire river ( 294 km ). Those with a taste of the macabre can opt for the night-held Jack the Ripper tour conducted by experts on the subject who have appeared on shows and written books about the subject.
Pro Tip: London is an expensive city so it's a good idea to take advantage of the many freebies such as free walking tours.
6. Travel on The Tube
Whilst in London, travel like a Londoner and take "the Tube" – the London Underground rail network. Get the Visitor Oyster Travel Card which allows access to most public transport.
It was an Underground electrical draughtsman – Harry Beck who produced this imaginative yet beautifully simple design for the Tube back in 1933. Then thought to be too radical, it has survived to the present day and continues to do so for the coming years. Visit the London Transport Museum to find out more about Harry Beck and his world famous map.

7. Ride a double decker bus
Red double decker buses are synonymous with London – hop on one to travel cheaply ( it's cheaper than taking the Tube and you can use your Oyster card ) whilst getting your dose of sight-seeing in.
Fun Fact: Did you know that double decker buses became popular as they could accommodate more people, plus the fresh air factor on the top deck was ( and still is ) an easy win.

A double decker bus in front of one of London's UNESCO World Heritage Sites – Westminster Abbey
8. Visit London's markets
Amongst London's famous markets is Covent Garden Market, opened since the 1830s near the West End where you can hang out, people watch, see the street entertainers, grab a bite, and visit artisan craft stalls.
There is also the very popular and busy Camden Market, which is made up of six separate markets, is home to over 1,000 shops, stalls, cafes, bars, restaurants, buskers and much more.
And foodies should head to Borough Market for some of the best British and international produce and food. Established in 1756, it is opened daily, and you can eat to your heart's content.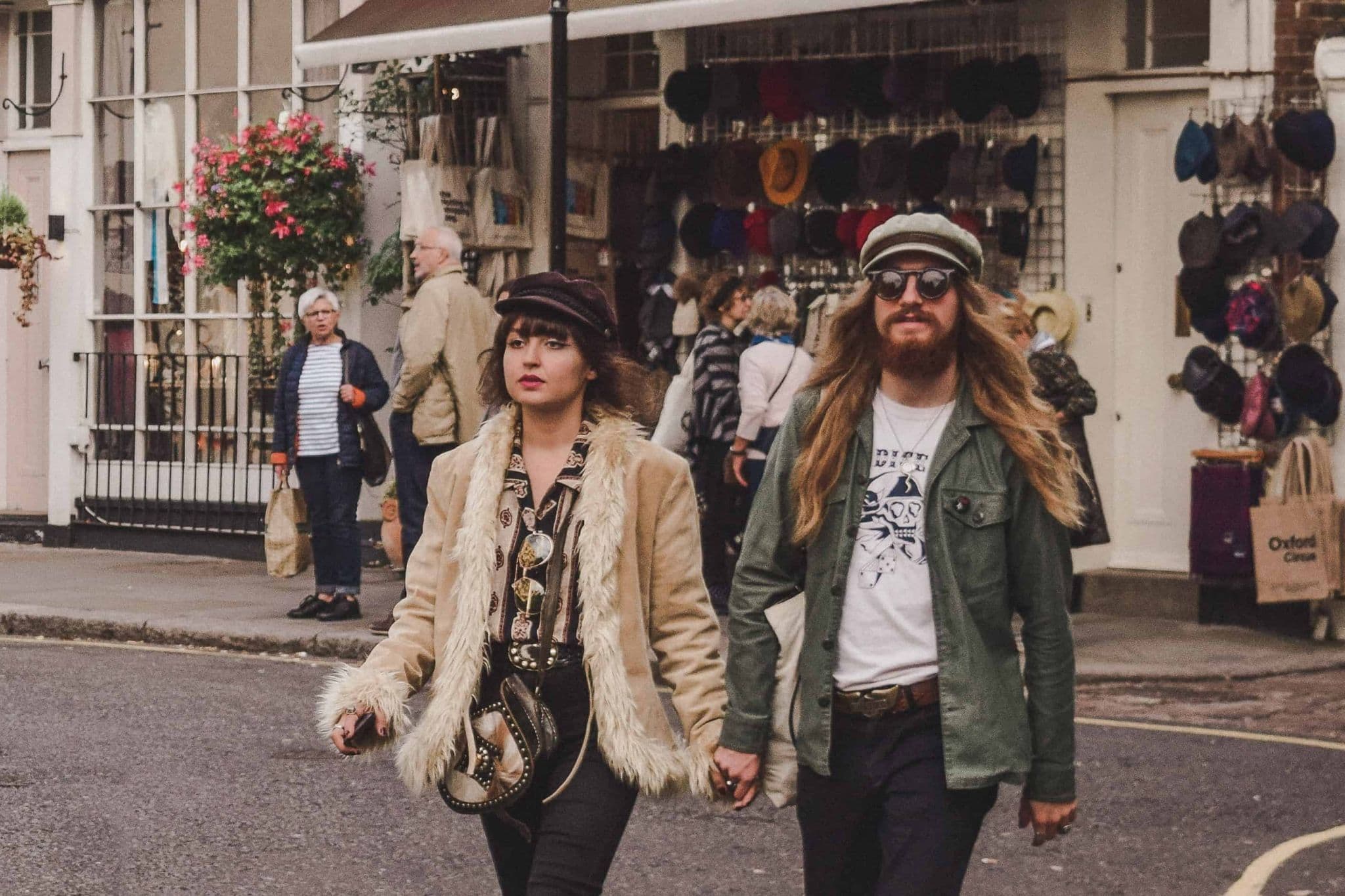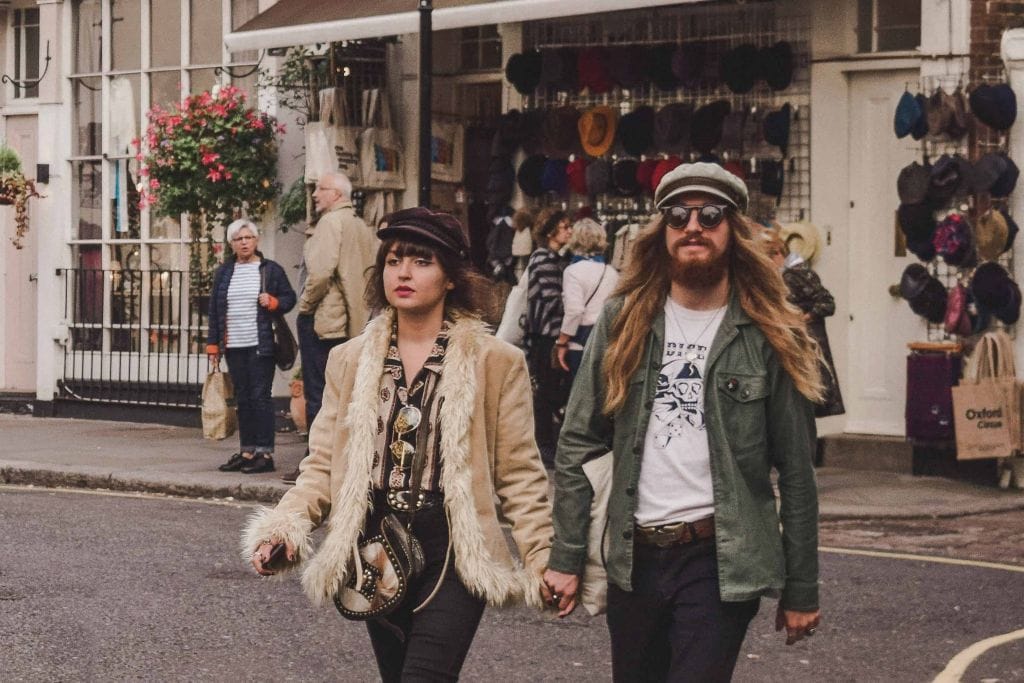 INSPIRED TO plan your london trip?
LET US HELP,
You may also be interested in these articles :-