As a female over 30, I've always looked forward to the day when I get to explore the world as a solo female traveller. Although solo travel may be the scariest, most challenging thing to do, it is a liberating experience that women should try at least once in their lifetime. Most women, myself included, have second thoughts about solo travel.
The best advice I received is to research the travel destination, learn some local lingo, and blend in as much as possible to make the journey easier. On that note, consider these common pitfalls to avoid as a solo female traveller when planning your next solo trip!
Mistakes to Avoid As A Solo Female Traveller
1. Not checking your travel insurance
One of the most important things before travelling solo is to have valid travel insurance. Check with your travel agency about the emergencies covered by your travel insurance, such as cancellations, delays, and hospitalisation.
2. Unprepared For An Emergency
Being unprepared for an emergency can disrupt your solo travel experience and, worst, gets you stressed and nervous about future travels. Do your research and keep emergency contacts like the local police station or hospital. You can also download local translator apps when you need to ask for help from locals.
3. Not being assertive about unwanted attention
As a solo female traveller, you will come across many locals wanting to be friendly. However, if you feel uncomfortable, be confident and request to be left alone and move away. Being silent, in some cases, may escalate matters. So, remain calm and verbalise your stand politely.
4. Being careless with your travel bag
When exploring local hidden gems, carrying a medium-sized crossbody bag with a zipper or latch is best to avoid being prey to pickpockets. Don't carry a flashy bag or expensive gadgets that may attract the wrong attention!
5. Not Researching Local Culture
Learning about your travel destination's local customs and beliefs is crucial, as you don't want to offend the locals. Since you are travelling solo and don't have anyone else for company, blending in with the locals will make your journey more comfortable.
6. wearing extravagant or revealing Clothing
The saying that less is more is true regarding solo travel, especially for women. Observe how local women dress and try to blend in by wearing local attire or adapting your clothing to suit local sensitivities. Solo female travellers to Asian countries or remote destinations are advised not to wear revealing clothing to respect local customs and beliefs. Besides, theft is common around the world. Being dressed extravagantly and attracting unwanted attention is the last thing you want to do as a solo female traveller.
7. Not sharing your travel plans
Even if you are going away on a short trip within the country, always inform a close family member or friend of your travel plans. Inform the front desk at the hotel of your travel plans for the day and ensure they have your contact details and emergency contacts in case something goes wrong.
8. Not trying local delicacies
The best part about travelling solo is exploring the best local joints to sample local specialities. Some local delicacies may seem intimidating, like fried giant water bugs (maeng da na) in Thailand, worthy of a once-in-a-lifetime experience!
9. Not trusting locals
Although it may be daunting to trust strangers in a foreign country, try to be more open and confident when conversing with locals. You may be surprised that some locals are genuinely helpful and even give tips on the best places to sample local food and culture.
10. Overthinking
Solo travel is a life-changing experience for female travellers. This may sound cliché, but overthinking negatively impacts your solo travel experience. You will lack the confidence to embrace the freedom and benefits of solo travel if you keep overthinking every detail and being anxious. Being confident is essential for female travellers to feel empowered and gain a new perspective on life from solo travels.
Amazing (And safest) Solo Female Travel Destinations Around The World
1. Ireland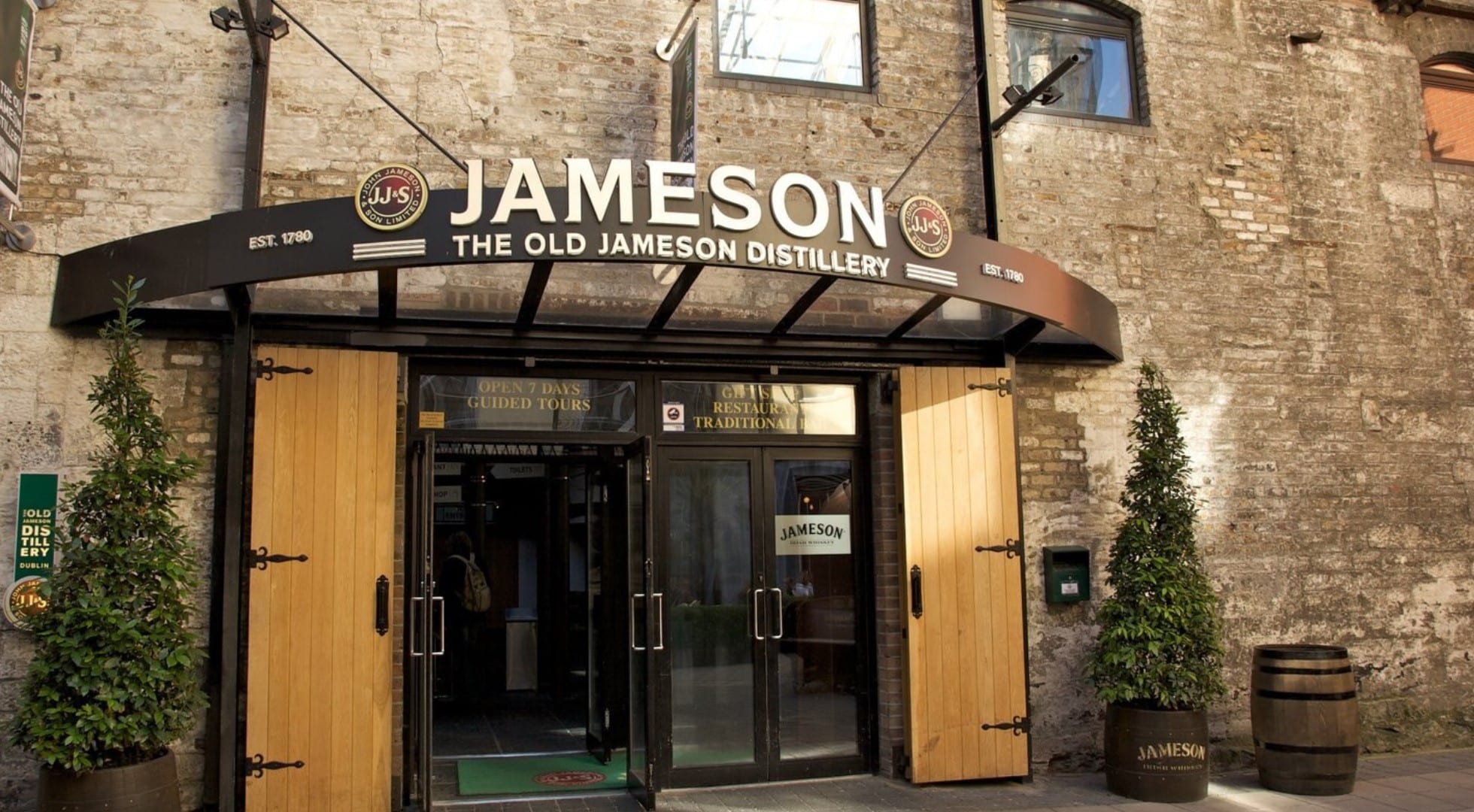 Famous for its breathtaking landscape, scenic towns along the coastline, Irish hospitality, and quaint local pubs serving great pints of beer, Irish coffee and whiskey, you are in for a fantastic solo adventure in the Emerald Isle!
In Dublin, the capital of Ireland, visit the famous Jameson Distillery and get a first-hand account of what it takes to produce one of the world's most famous whiskey brands and indulge in a whiskey-tasting session. History buffs would appreciate visiting the Kilmainham Jail, which represents Ireland's profound history and struggle with the United Kingdom. Over a century, the jail made of limestone and granite has housed prisoners regardless of gender or age, including children in tiny cells with poor sanitation. During the Irish revolution in the 1900s, the gaol (the Irish word for prison)  has seen many public hangings of Irish revolutionaries.
For the best seafood, head to Howth, an idyllic fishing village less than an hour away from Dublin. Walk off all the extra calories up the Howth Cliff with beautiful meadows and a scenic view of a landmark lighthouse, dramatic cliffs and the Irish coastline.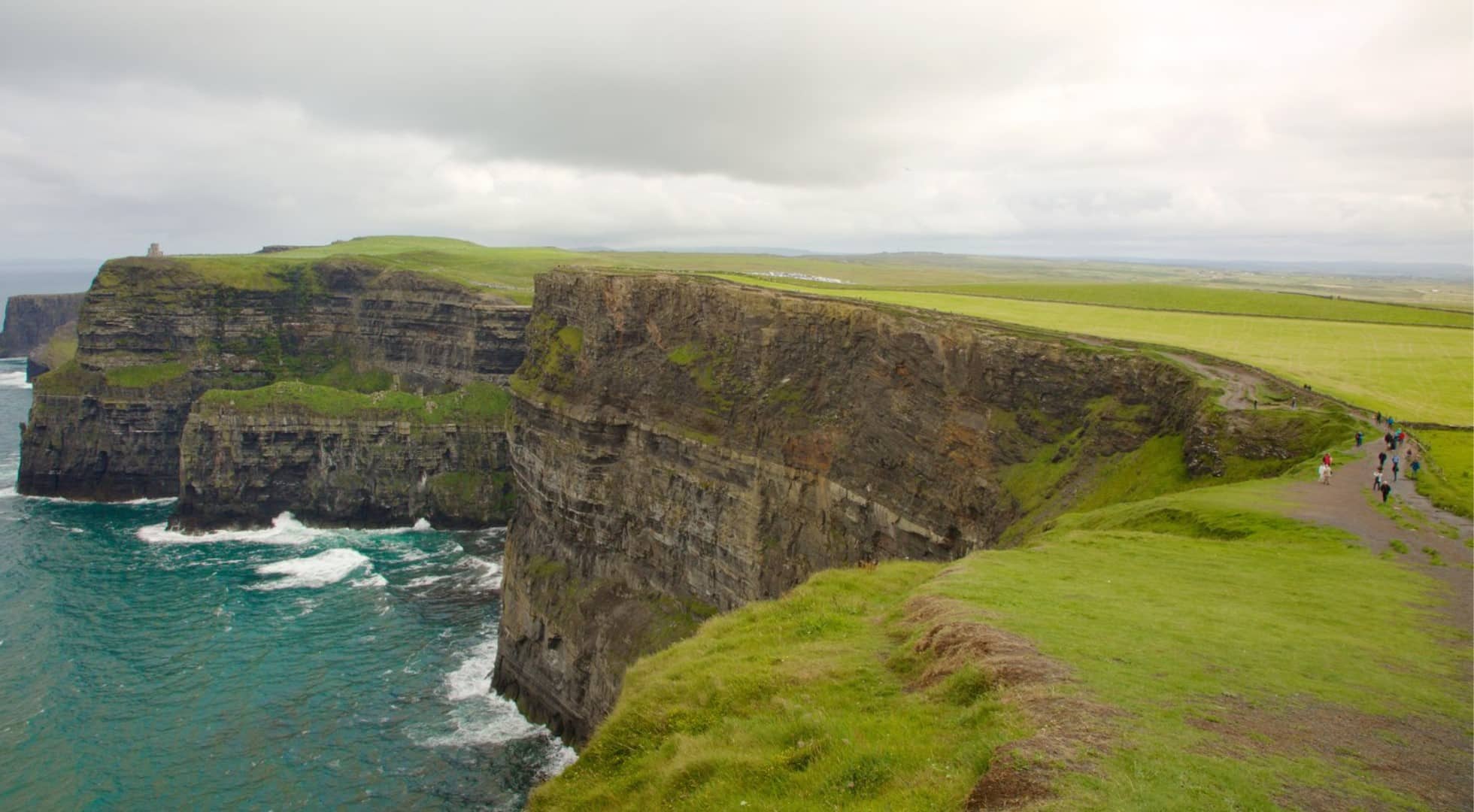 Galway is a must-visit Irish town for great music, nature and friendly locals. It's not surprising that pop sensation with Irish roots, Ed Sheeran, chose to reference the town in his song, Galway Girl. Visit a traditional Irish pub in Galway for some traditional Irish music and a good craic (with a pint of Guinness, of course!) or cafes in the town that feature the freshest local produce. From Galway, head to the most iconic Irish landmark, the Cliffs of Moher, famously featured in films like Harry Potter for its picture-perfect view overlooking the West Coast of Ireland and rich flora and fauna.
Safety ranking: According to a survey on the safest countries for solo female travellers, Ireland has a 7.78/10 overall score. It is the safest country in the world for solo female travel with the lowest rates of violence against women.
2. Austria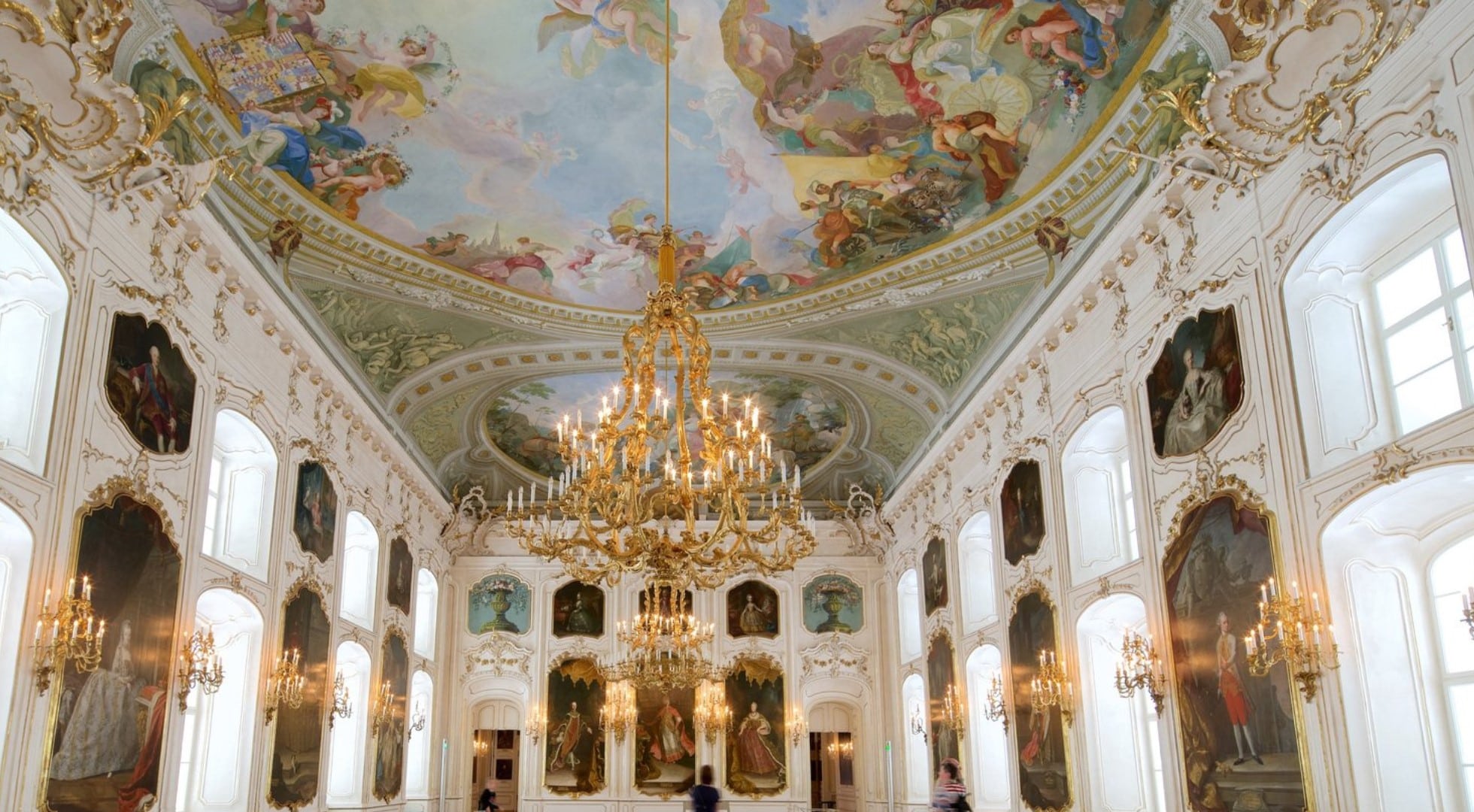 With incredible architecture, music, art and culture, Austria is one of the best countries to visit for an authentic European experience.
Vienna is a great starting point for a solo female traveller in Austria. The cobblestone pathways of the city are filled with rustic and modern cafes serving the quintessential cafe culture experience with an array of coffee selections and an assortment of Austrian pastries like Sachertorte (Austrian chocolate cake). People-watching is definitely a norm and relaxing activity in this part of the world! 
No trip to Vienna is complete without sightseeing around the old town, including the most famous Viennese landmark, Imperial Palace. The palace features several architectural styles, including Baroque, Gothic and Neoclassical elements. Marvel at the imperial collection, including the royal jewels and crowns dating back to the Roman Empire.
Art enthusiasts shouldn't miss a trip to art galleries and museums in MuseumsQuartier, one of the world's most influential art, fashion and culture districts. Immerse yourself in classical music from the Vienna Philharmonic Orchestra and a cultural experience by catching a ballet performance or opera at the Vienna Opera House (Wiener Staatsoper).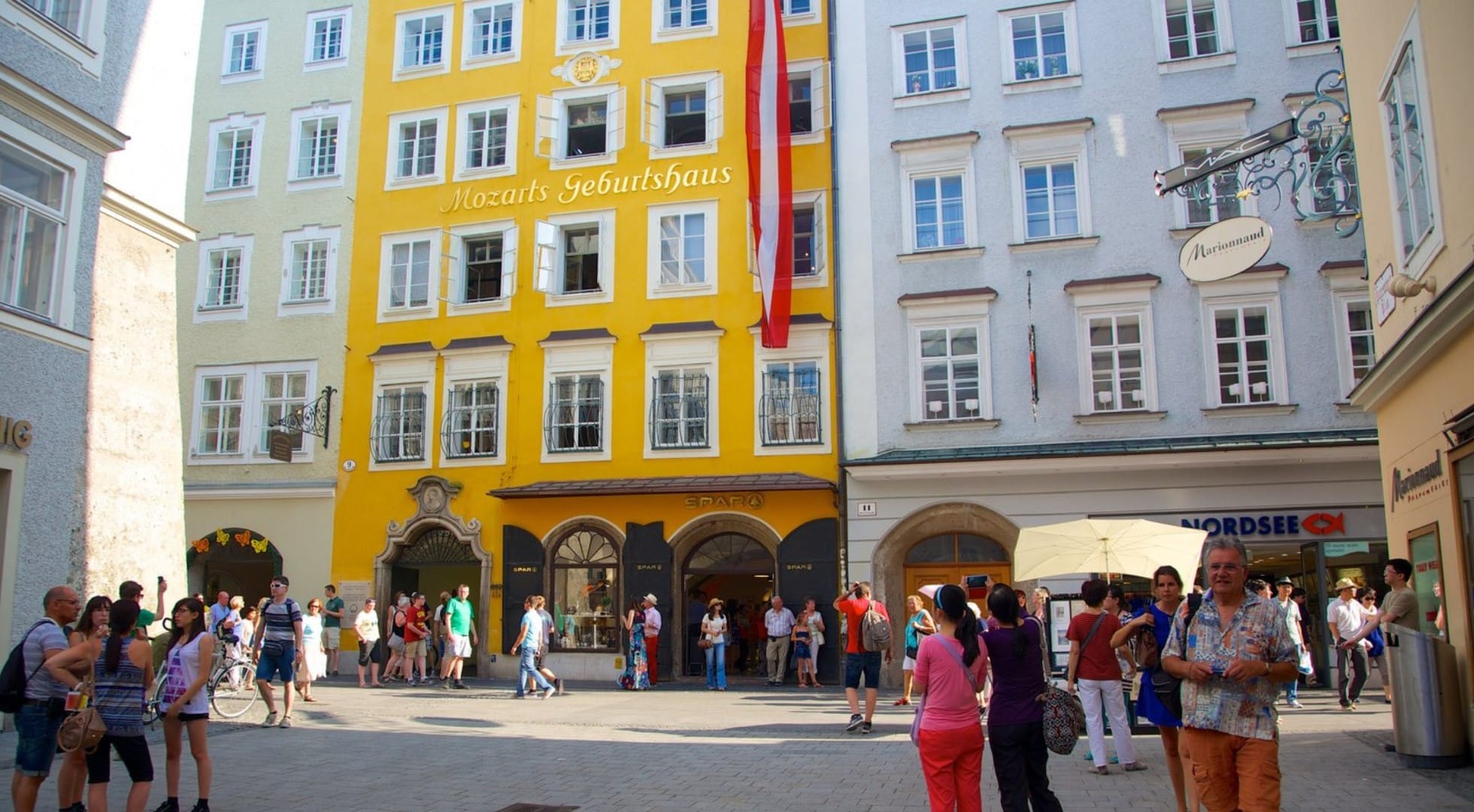 Salzburg, a UNESCO World Heritage Site and the birthplace of Mozart is another must-see place for solo female travellers to Austria. The city has a museum dedicated to the maestro. If you are an adventure seeker, Innsbruck is the place to be for snowboarding, rock climbing and hiking. The town, popularly known as the capital of the Alps, offers picturesque views of majestic mountains and lakes.
Safety ranking: Austria is the second-safest country for solo female travellers, with an overall score of 7.7/10. The country earned a high score from female travellers for feeling safe walking alone at night (79%). Generally, the low crime rates in Austria make it a safe country to travel to for all genders.
3. New Zealand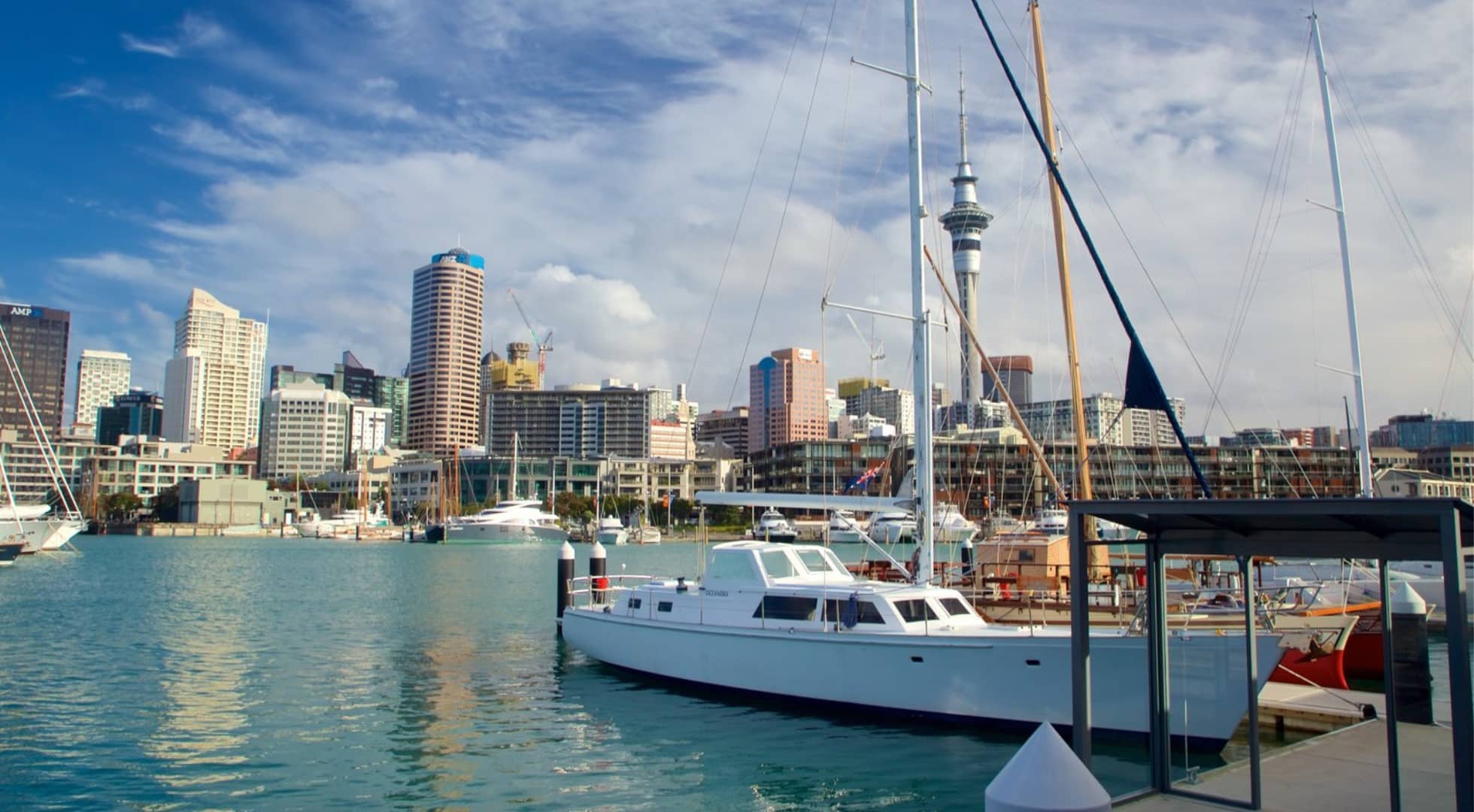 Auckland, the City of Sails, is a great place to indulge in seafood and watch the evening sail by the harbour. Visit the country's first Marine Reserve at Goat Island (Te Hāwere-a-Maki) and go snorkelling or scuba diving to explore the spectacular underwater life, like starfish and sea urchins.
Don't forget to visit the wineries and beaches at Waiheke Island. Geothermal wonders at Rotorua are worth a visit as you get to witness shooting geysers, have a mud bath at the spa and learn more about Maori culture. If you are a Lord of the Rings fan, visiting the 'real' Middle Earth in Edoras is a once-in-a-lifetime experience. The broad valleys and snow-capped mountains provide a fantastic backdrop for a postcard-perfect photo-op.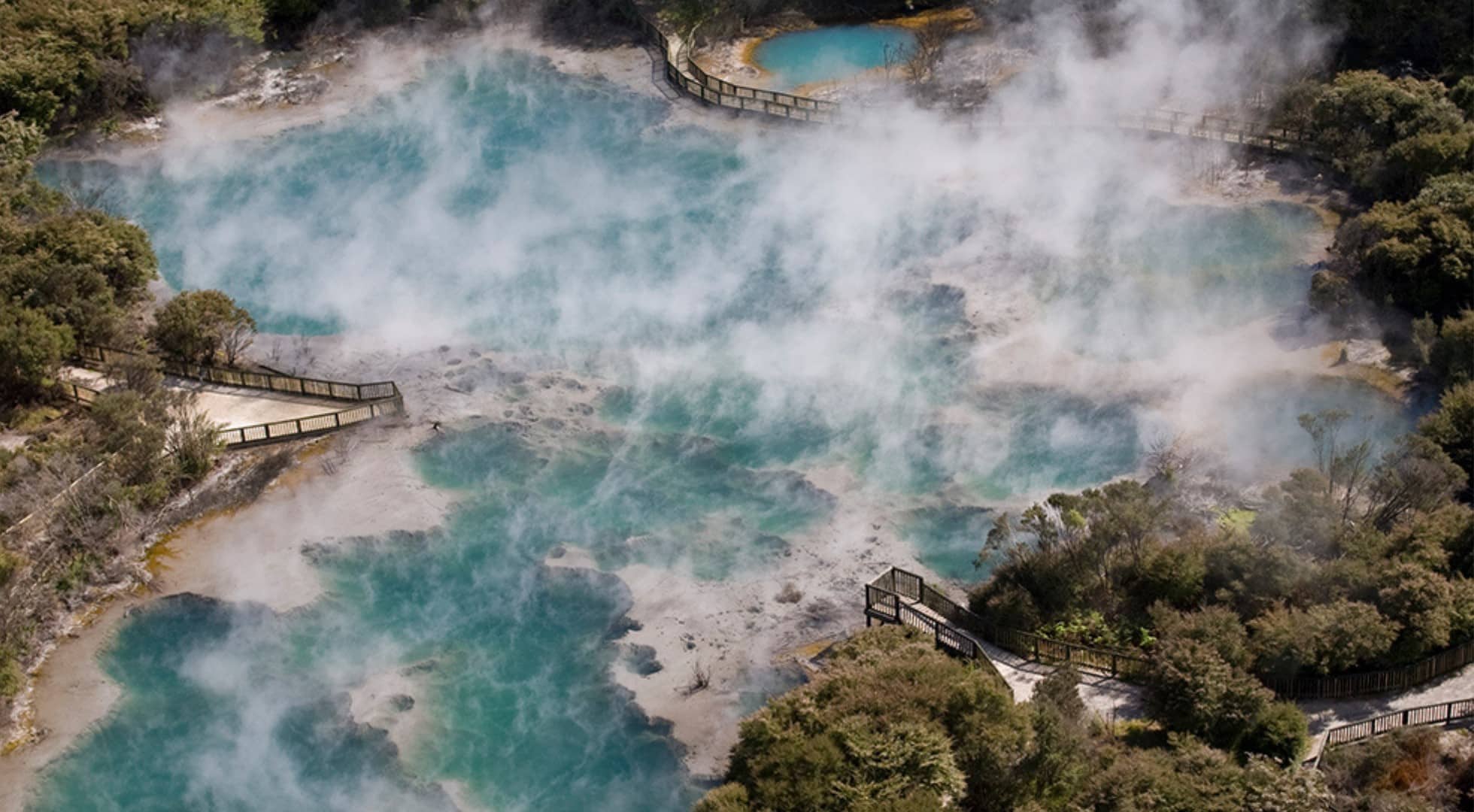 Safety ranking: As the second most peaceful country in the world, New Zealand is one of the safest countries for solo female travellers and backpackers. This small country is an excellent destination for first-time solo female travellers as you meet many international backpackers throughout your journey and make new friends.
4. Japan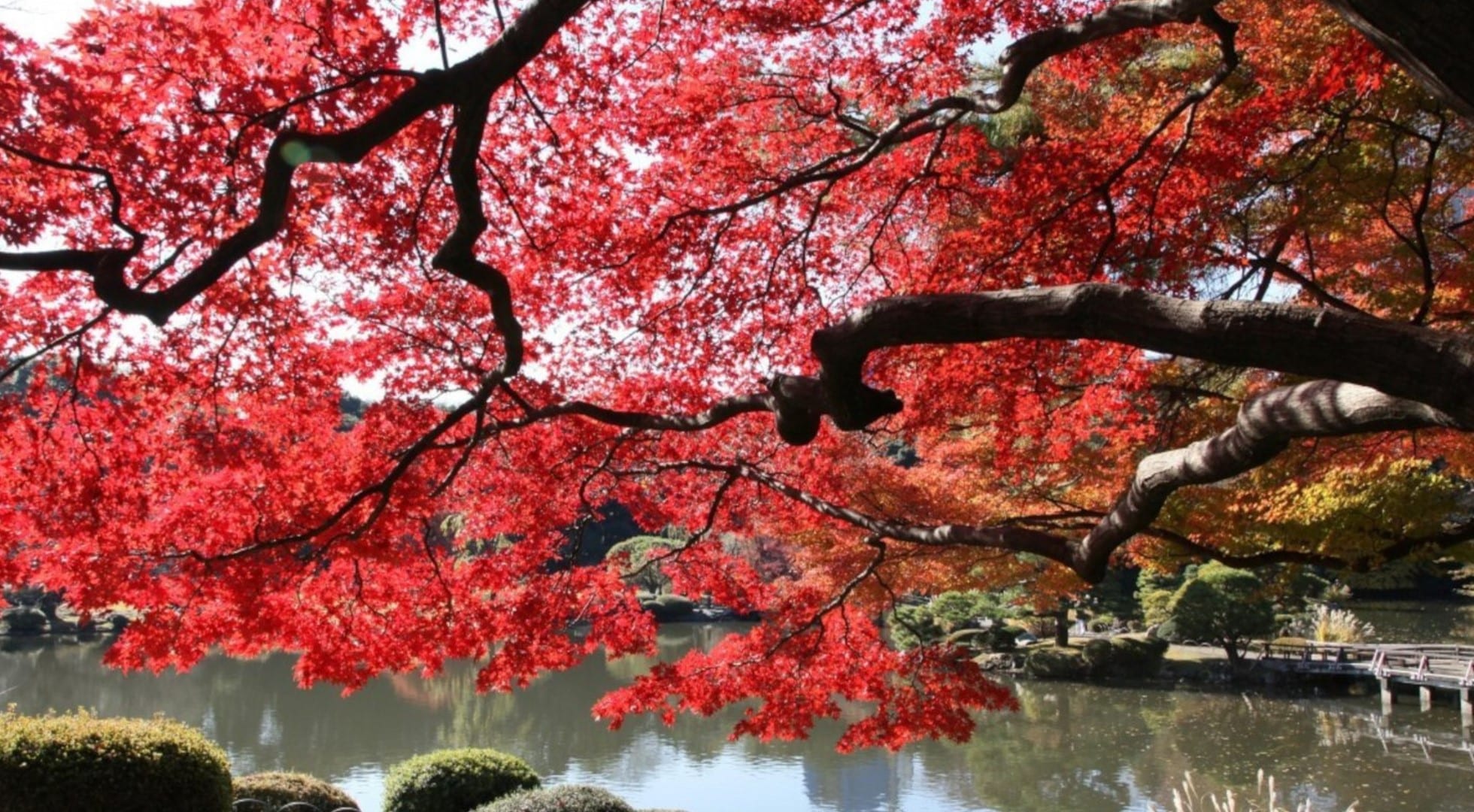 Tokyo springs into action with cherry blossoms between March and April. Go for a picnic at the park under a cherry blossom tree and gaze at its beautiful red petals. Famous as a shopping haven, opt for a Japanese retail experience at Mitsukoshi, one of Japan's largest departmental store chains with local brands and designers. Stroll along the streets near the metro station at Harajuku and witness the Kawaii culture as you bump into youth in goth-cosplay outfits.
Visit an ancient Japanese shrine, Meiji-Jingu, the most significant shrine with a Torii entrance gate in Tokyo and perform a simple ritual for good fortune. The vast 'Eternal Forest' surrounding the shrine is home to 365 species of trees and a variety of insects and wildlife that adds a touch of zen to the tranquil atmosphere.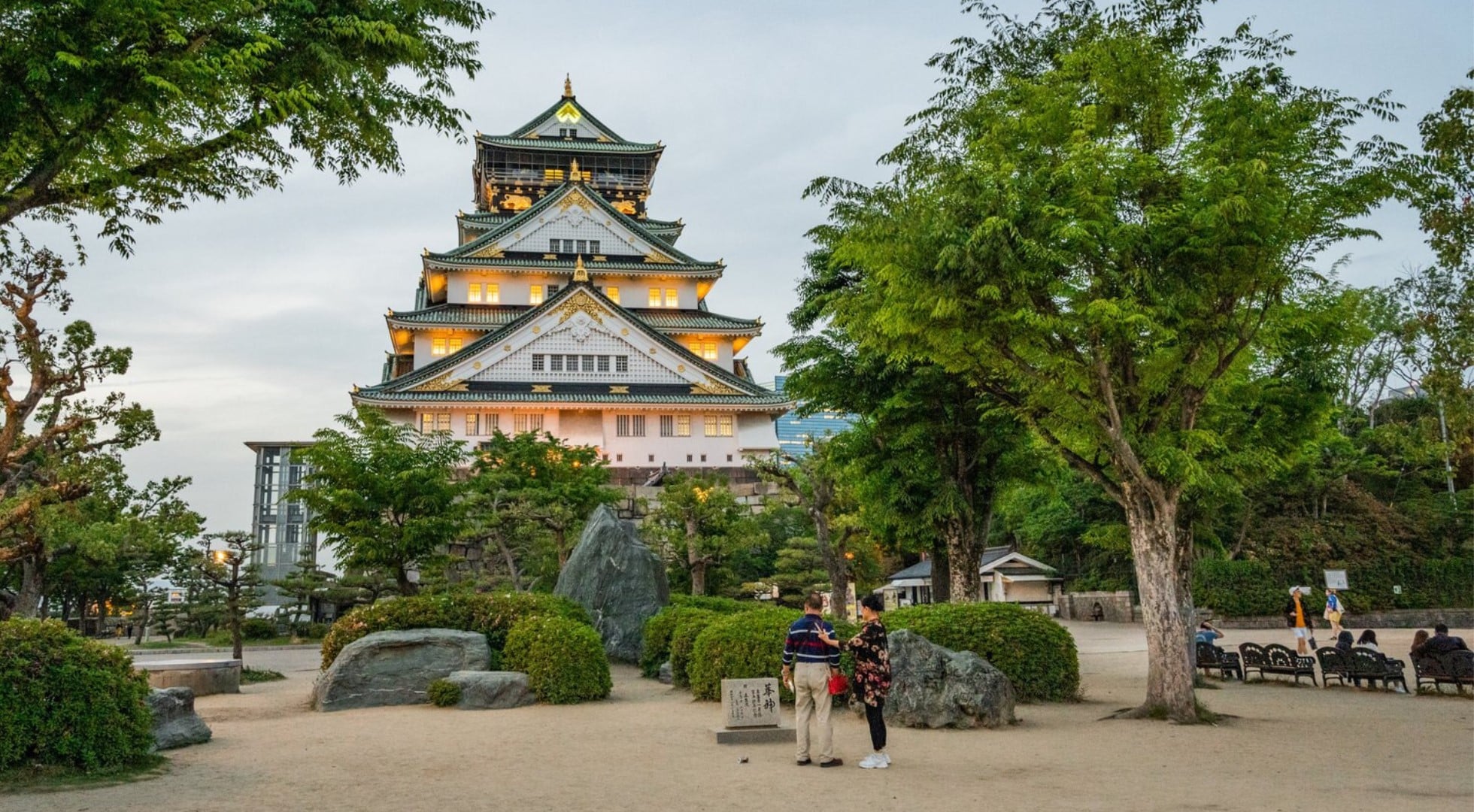 Head to Osaka and walk through the five-storey Osaka Castle with a 42-meter-tall tower for a scenic view of Osaka. You can view intriguing historical exhibits and royal collections at the museum in the palace.
Hokkaido is a great place to explore in winter. Feast on ramen to warm up against the freezing cold temperatures and choose from four different soup bases: miso (Sapporo), shoyu (Asahikawa), shio (Hakodate), and curry (Muroran). Soft serve is also famous in Hokkaido, made from creamy and fresh Hokkaido milk, considered the highest quality milk in Japan.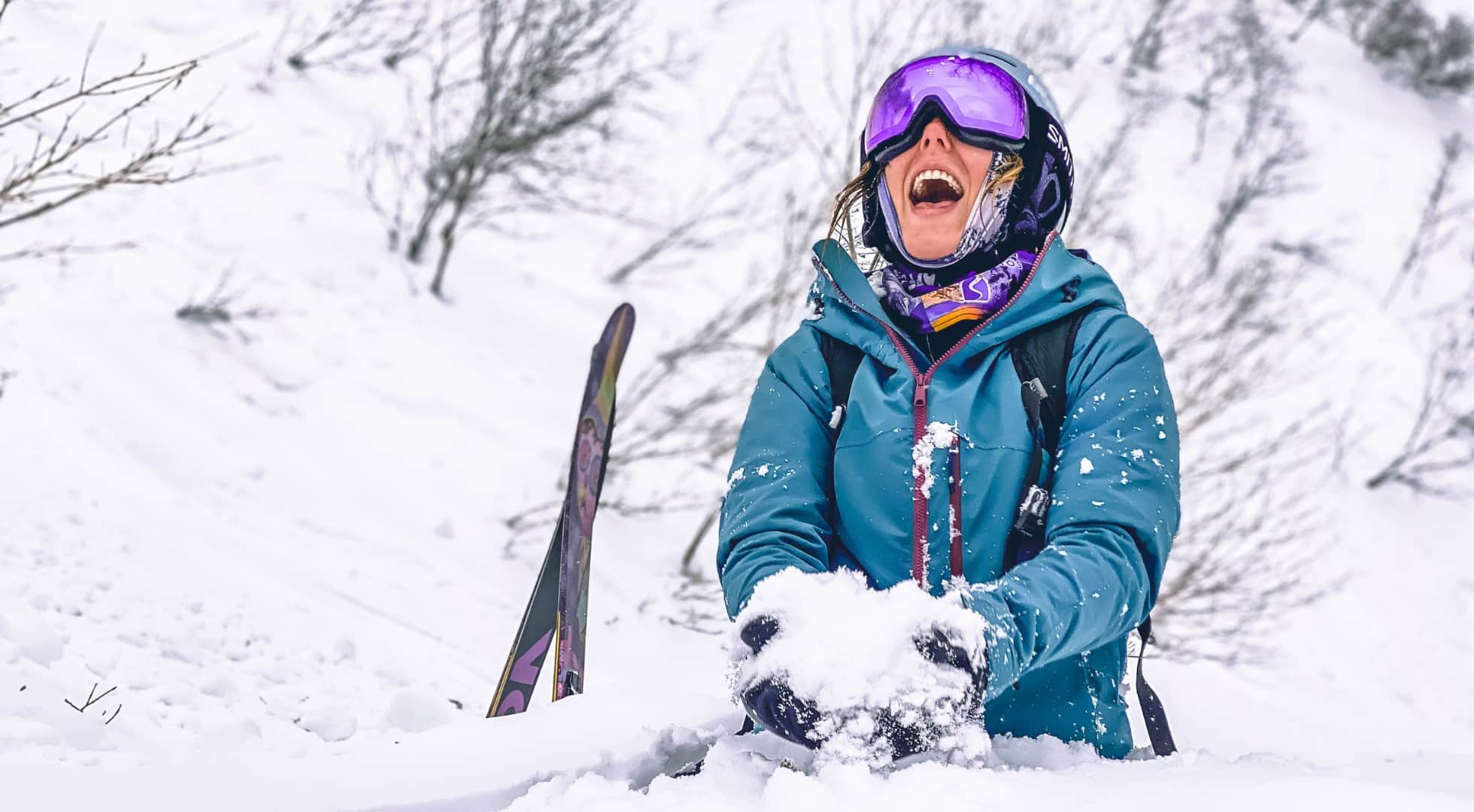 Skiing and snowboarding across the snowy terrains of Niseko is a top thing to do for tourists. Complete your Japanese cultural experience with an authentic Onsen (hot spring bath) at Noboribetsu, one of the famous onsen towns in Hokkaido. Soak all your worries away in the natural steamy waters filled with minerals.
As the famous saying goes, 'A journey of a thousand miles begins with a single step'. Whether you travel solo to Europe, India or Asia, always be mindful of your belongings, take safety precautions, and never stay too long in one place. Never let age or gender get in the way of experiencing the world around you.
Are you a female traveller, or have female friends eager to go on a first solo trip?
You may also be interested in: